Akka Nasi Lemak in Seri Kembangan  
---
Malaysia is well known for its plethora of food. Recently, a must-visit spot for our much-loved nasi lemak was discovered by locals, and has been the talk of the town – so much so that folks are willing to queue long hours to try the dish. Enter Akka Nasi Lemak in Seri Kembangan, which has been attracting snaking queues in recent days.
We recently paid the stall a visit to find out more about it. Here's what its owner, Sangeetha, had to say about the hype and how it takes her over 7 hours to prep her food to sell in the mornings.
---
She's known as the "Indian akka selling nasi lemak" in her neighbourhood 
---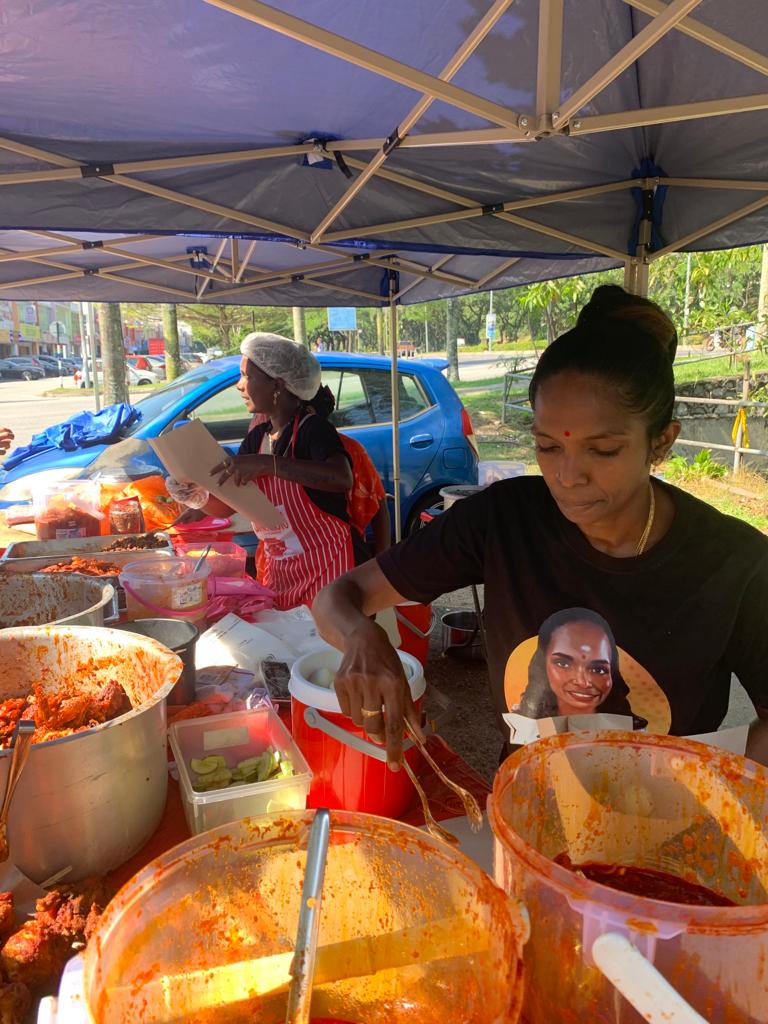 Image credit: Yusintha
Sangeetha, otherwise famously known among netizens as Akka Nasi Lemak, is currently the talk of the town for her Indian-style nasi lemak. She recently took the internet by storm when videos of her stall went viral online. Most of them showed the massive crowd of customers who are willing to queue up to savour the aromatic blend of spices in her packs of nasi lemak.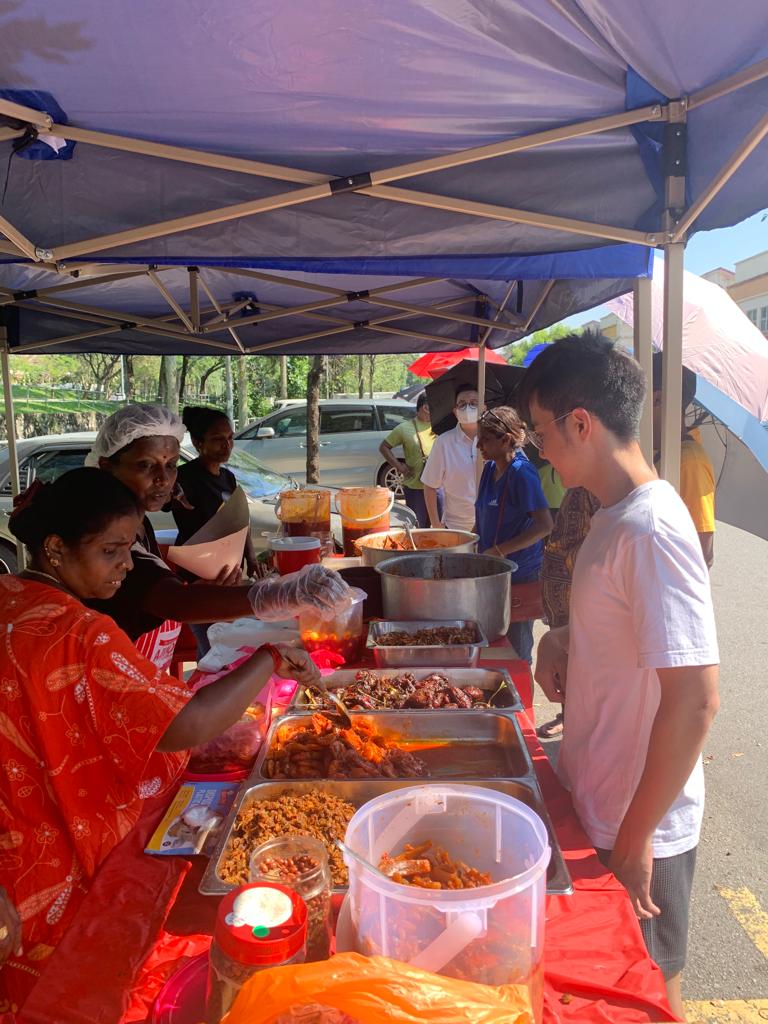 Image credit: Yusintha
Her stall has been around for over a decade, operating in front of a Hong Leong Bank at Jalan PUJ3/2 in Taman Puncak Jalil, Seri Kembangan. Sangeetha is even popularly known around the area as the "Indian Akka selling Nasi Lemak". However, little did she know that her nasi lemak would become a viral sensation, bringing in customers from near and far.
In an interview with The Smart Local Malaysia, Sangeetha shared how she felt honoured and grateful to witness the incredible sight of people queuing up for her food. "It has been an overwhelming and humbling experience, one that has filled my heart with immense joy and gratitude", said Sangeetha.
She also explained that going viral feels surreal, as if she's dreaming. Suddenly, her roadside stall at the corner of the street was known to many. The influx of visitors, buzz of excitement, and shared stories on social media have created a vibrant tapestry of connection and community that she's forever grateful for.
---
It takes her up to 7 hours to prep her stall for the day
---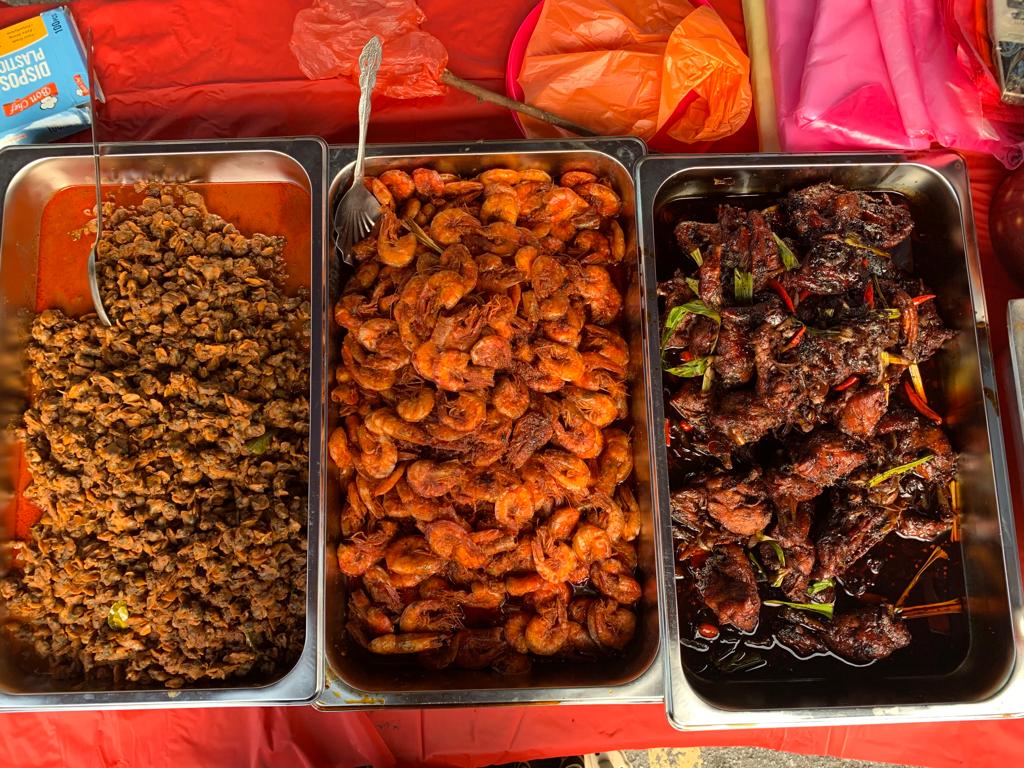 Image credit: Yusintha 
Sangeetha's dishes are made from scratch at her humble home in a PPR flat. She uses her secret recipe infused with an array of aromatic spices such as cloves, daun serai, and bay leaves that dance together in each serving. 
At her stall, you can purchase vibrant accompaniments for fragrant mound of rice, such as Ayam Rendang, Udang Sambal, Kerang Sambal, Ayam Masak Kicap, and Sambal Petai, all of which are fusions of Indian flavours with a touch of traditional Malaysian fare.
Sangeetha told The Smart Local Malaysia that as a young girl, she grew up surrounded by enticing flavours and aromas of Indian cuisine. She was born and raised in the Sunway area, where she used to live with her family, and her ambition was to be a teacher. However, life had other plans for her when she married her husband and relocated to Seri Kembangan. 
As a mother of two kids, she decided to embark on a journey of entrepreneurship with the support of her husband. She planned on selling nasi lemak with a touch of Indian spice and flavours. It was never a grand ambition, rather a labour of love and a means to earn a living. "I had no idea that it would grow into the viral sensation it is today", said Sangeetha.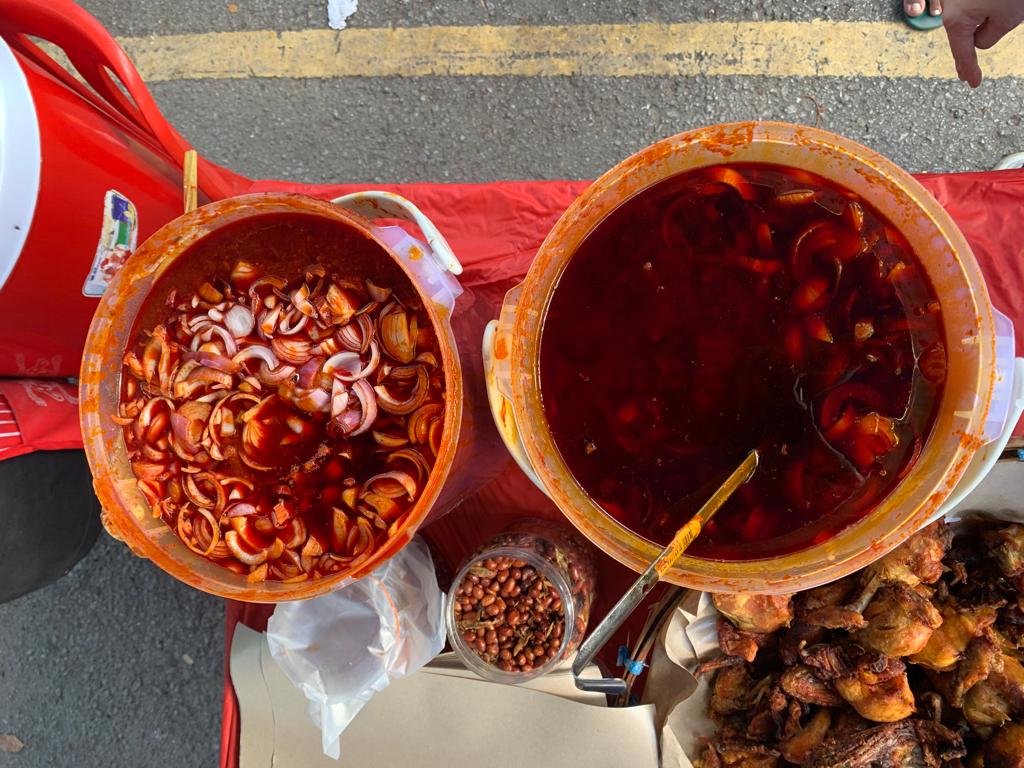 Image credit: Yusintha
It usually takes up to 7 hours for her to prepare the meals for the day. With a knack for multitasking, she meticulously cooks all of the dishes at once during the early hours of the morning. For starters, handpicked fresh ingredients such as herbs, chicken, and seafood are bought from the nearby market to ensure the quality of her dishes.
"As for what makes my nasi lemak stand out, I would honestly say that it's my passion and love that I pour into my cooking", replied Sangeetha when asked about what sets her nasi lemak apart from the rest. "There isn't a specialty dish or a signature item. However, I would say that my sambal has been receiving much attention due to its medley of spices with the right amount of heat", she said.
As no nasi lemak would be complete without the fiery sambal, her packs of nasi lemak are loaded with crunchy onions, which come in spicy or non-spicy options, and are sure to tickle the taste buds with their tantalising heat. This is the highlight of her Indian-style nasi lemak.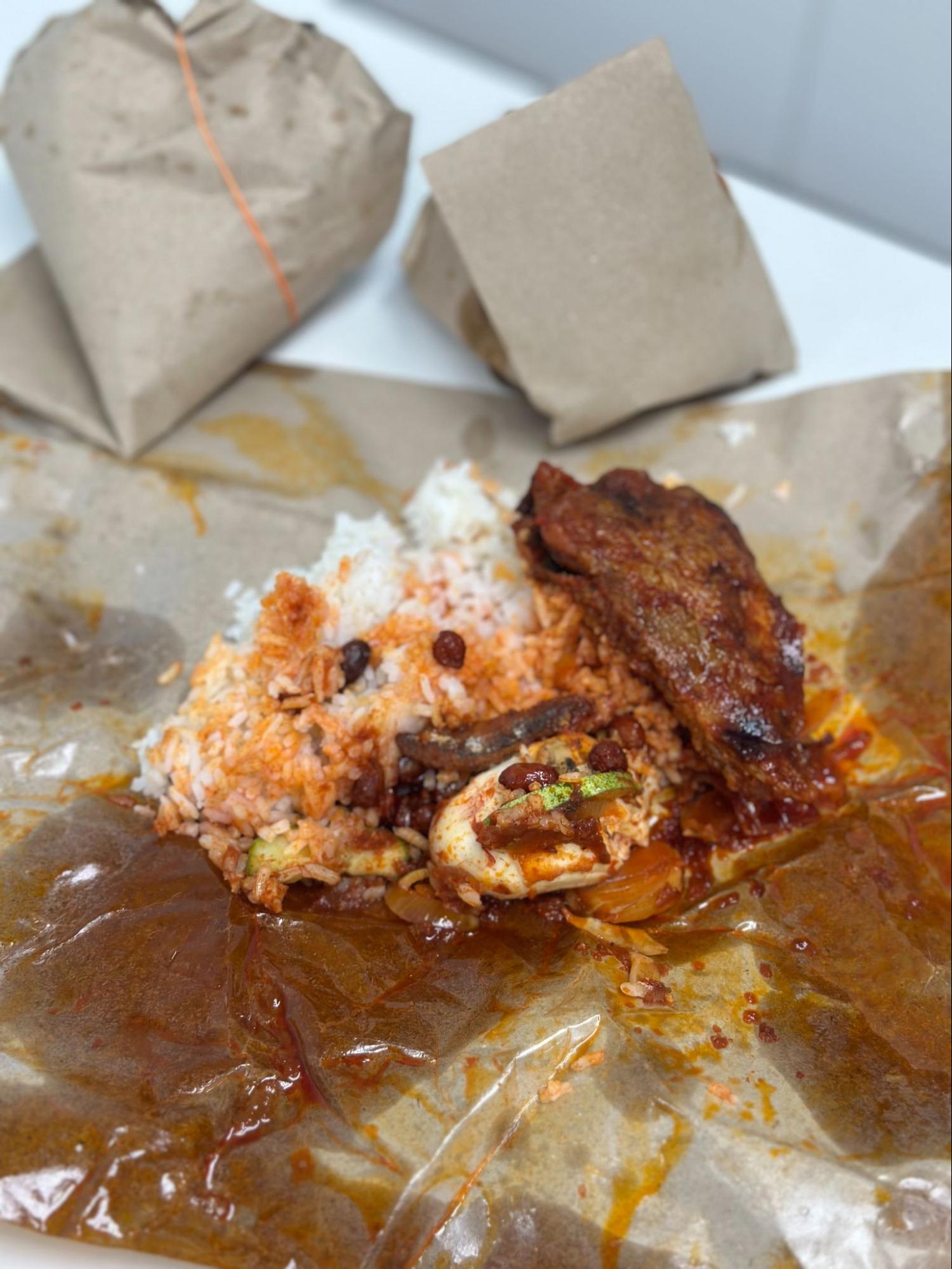 Image credit: Janet Cho 
A packet of Nasi Lemak Biasa (RM3) consisting of coconut rice, a whole boiled egg, anchovies, cucumbers, and peanuts is still sold at the usual price. For an additional RM4-7, you can add on a variety of side dishes offered depending on your preference.
We opted for the Nasi Lemak with Ayam Sambal – the latter is made from a blend of fresh chillies, garlic, shallots, tomatoes, and various spices. This one has a fiery kick that enhances the taste of tender chicken and is perfect for spice lovers.
---
No plans to open a restaurant in the future
---
We were curious to know if Sangeetha has any plans to open a restaurant in the future, but she mentioned that she would very much like to continue operations at her roadside stall. Despite having numerous offers to expand her business, she has no plans to take it to the next level – as of now.
When asked if there's anything she would like to say to Malaysians who have been dropping by near and far to visit her stall, Sangeetha told The Smart Local Malaysia that words cannot express the depth of gratitude and joy that fills her heart. She would like to thank all Malaysians for their unwavering support and for those who have journeyed near and far to sample her nasi lemak.
"Thank you to each and every one of you who has made the effort to visit my humble stall. The support and enthusiasm encourage me to continue to cook with passion and love. My deepest thank you", said Sangeetha.
---
Akka Nasi Lemak in Seri Kembangan
---
Malaysia is not only known for its vibrant food choices, but also for its locals' kindness and generosity, which make us uniquely Malaysians. Following the immense support that Sangeetha received, we can all agree that extending our support to one another can make a huge difference. As the saying goes, a little goes a long way.
If you have been watching the many viral videos of Akka Nasi Lemak on social media but have yet to sample it, consider paying her stall a visit. It opens as early as 7am. We suggest you follow her on her TikTok account to stay updated on her operating hours and plan your trip there.
Address: 122, Jalan PUJ 3/2, Taman Puncak Jalil, 43300 Seri Kembangan, Selangor
Opening hours: 7am-12pm, Daily
Contact: 010-241 1832
Also watch our review of Akka Nasi Lemak here:
For more inspiring stories, check out Royal Malaysian navy officers save puppy from the sea and Malaysian father visits son in Singapore jail on a motorcycle.
---
Cover image adapted from: The Smart Local Malaysia 
Some quotes have been edited for brevity and clarity.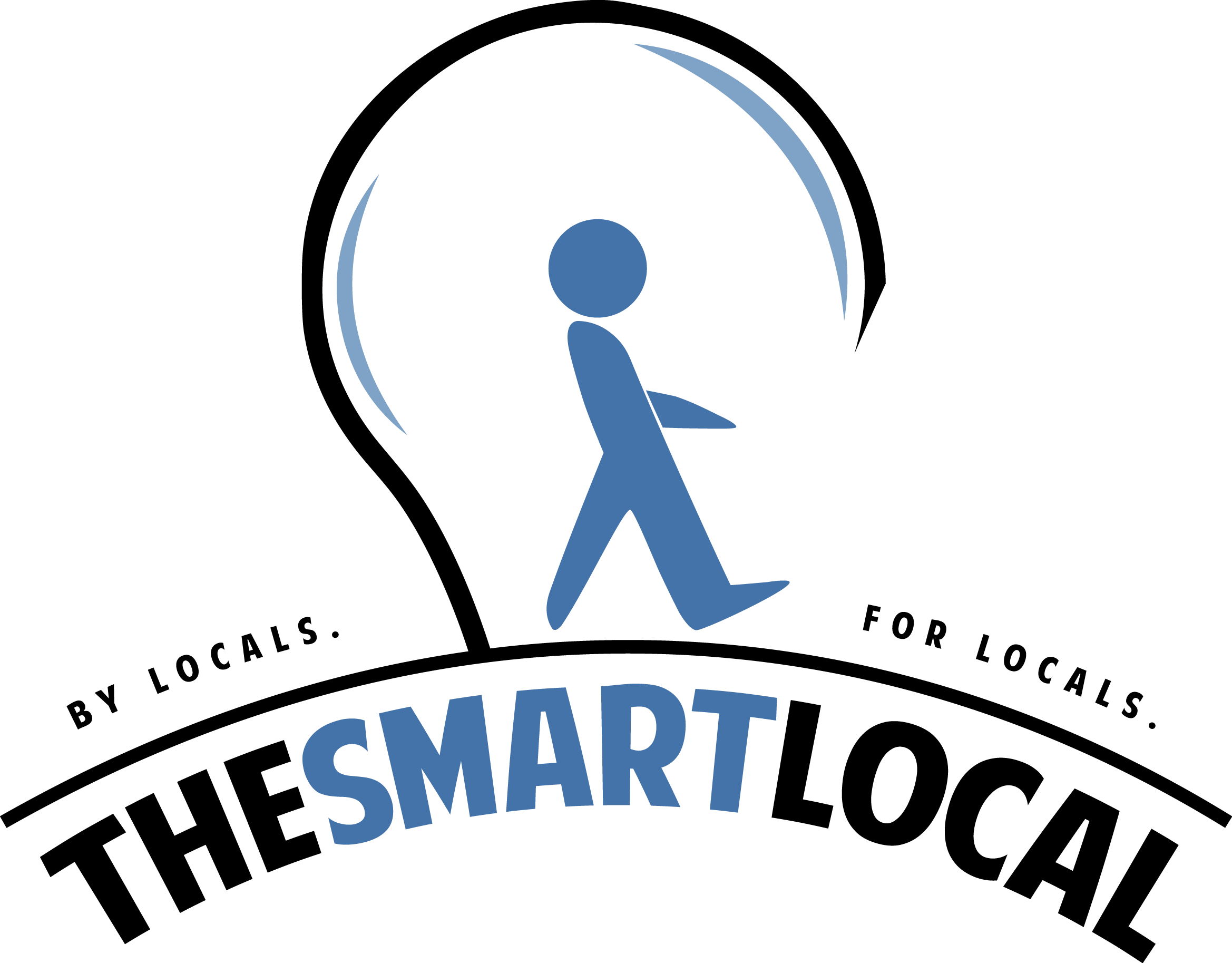 Drop us your email so you won't miss the latest news.