Cheap Christmas trees in Malaysia 
---
The Christmas season is upon us, and if there's one thing we look forward to, it's setting up our Christmas trees. If you have a layu-looking tree at home, there's no need to feel so sayu. This guide on where to buy Christmas trees in Malaysia will help relieve the stress of finding a new tree while you say goodbye to the old. 
From realistic and artificial to simple and fun-sized ones, these affordable Christmas trees will help add holiday cheer to your homes.
---
1. Nu Lycie – From RM66 for 4ft
---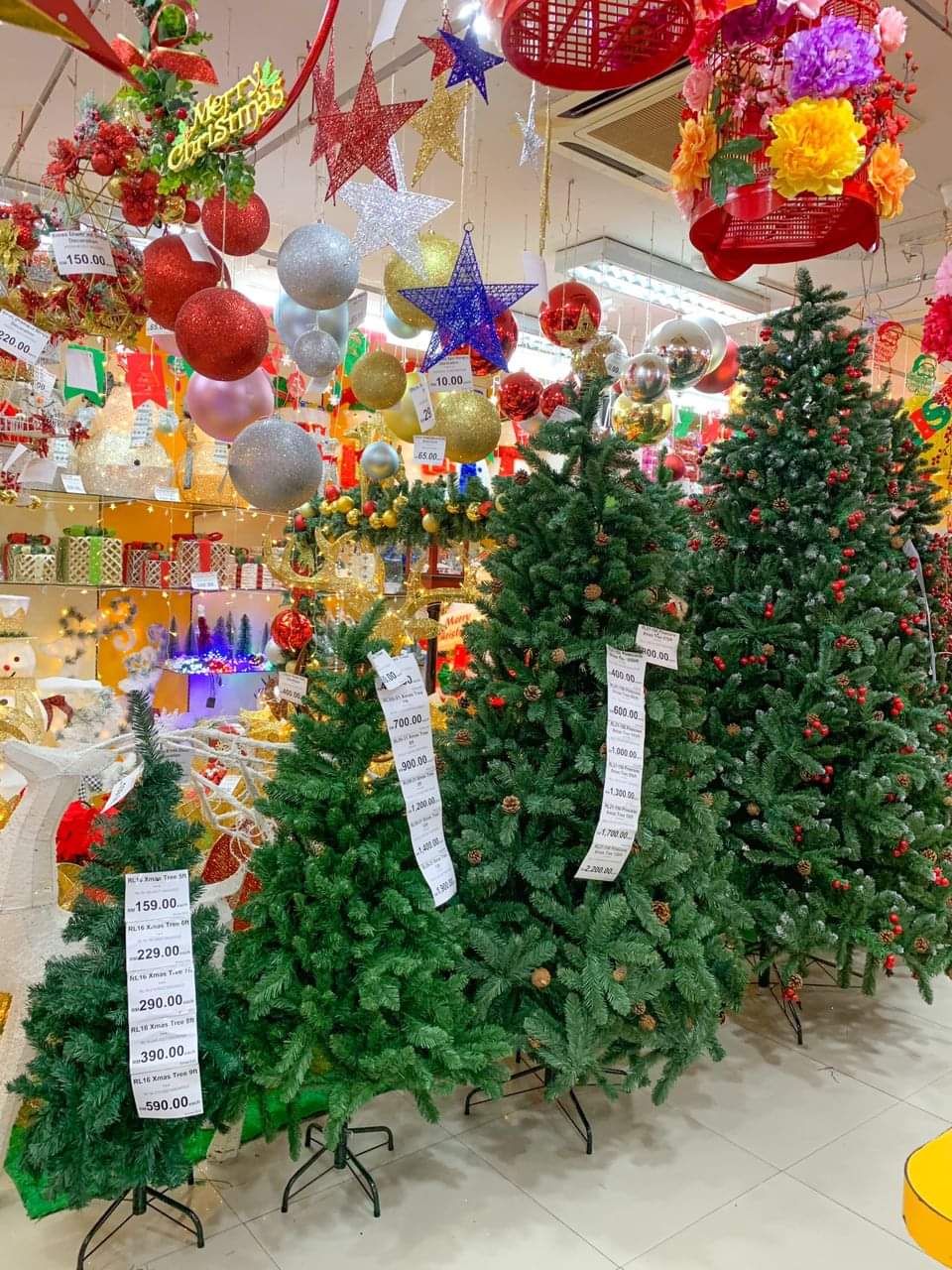 Image credit: Nu Lycie
Nu Lycie is a go-to spot to find cheap Christmas trees, with prices ranging from just RM66. The well-packed store in KL is well-known for its array of bushy trees in varying heights and shades of green and Christmas ornaments such as baubles and star lanterns.
So, if you haven't decided on your Christmas theme for 2022 yet, come with an open mind and find inspiration here.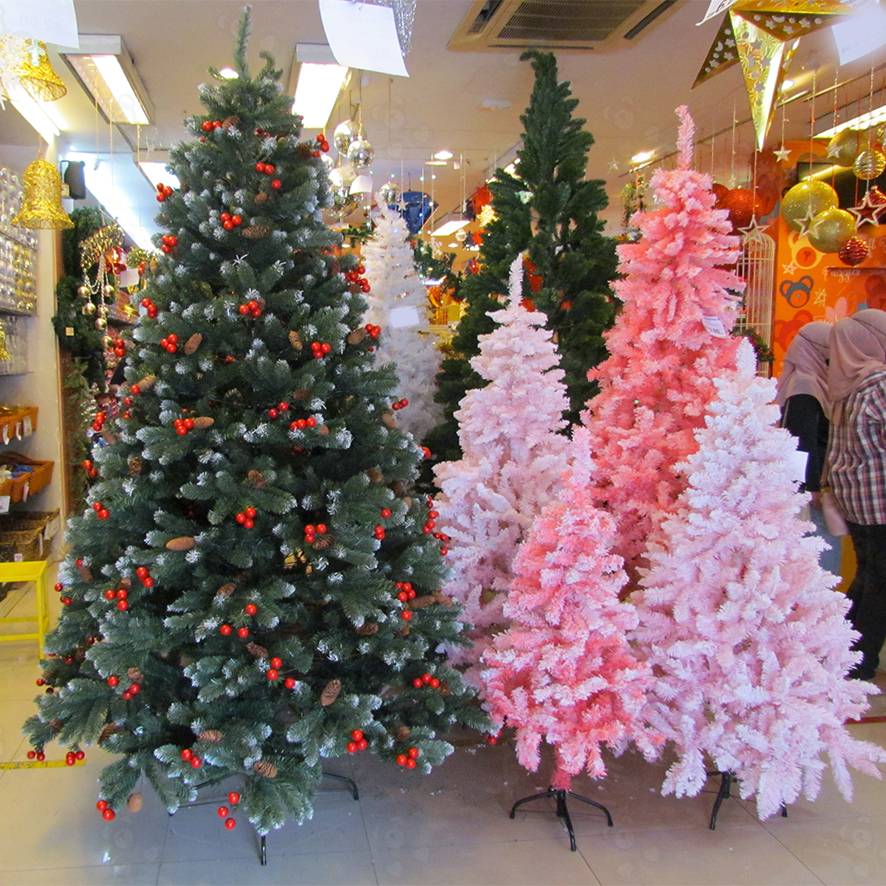 Image credit: Nu Lycie
Whether you're going all out or staying simple with decorations this year, they have trees from the 4ft-tall Traditional Plain Artificial Christmas Tree for RM66 to a staggering 12ft-tall Plain Bushy Christmas Tree for RM1,188. 
You can visit their physical store or shop online here to get a good deal on Christmas trees.  
Address: 17, Jalan Sultan City, City Centre, 50000 Kuala Lumpur, Wilayah Persekutuan
Opening hours: 9:30am-6:30pm, Daily
Contact: 012-692 2016 | Nu Lycie website | Facebook
---
2. S&J Co. – From RM150.79 for 3.9ft
---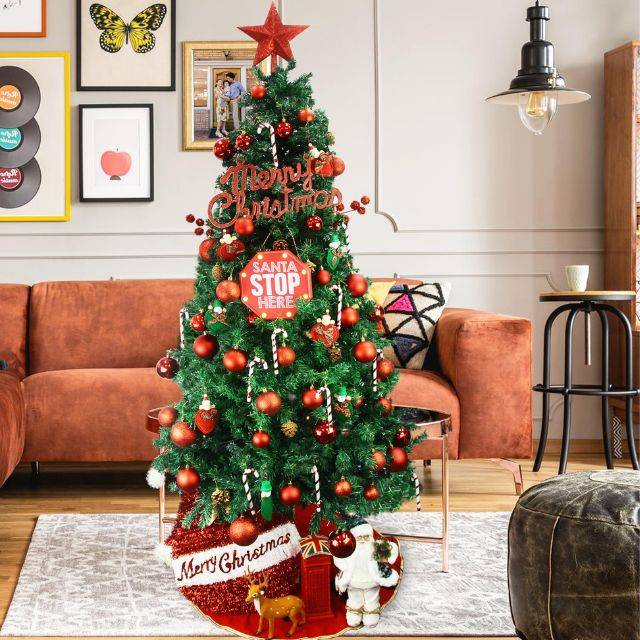 Image credit: S&J Co.
Buying goods that come in packages saves you money – plus, it's convenient. So, if you don't have much time to hunt out a Christmas tree and festive decorations this year, these online Christmas tree packages with ornaments included from S&J Co. will do the trick.
The Jolly Red package (RM200.18) consists of a 4ft-tall tree with 250 tips, and is pretty affordable considering it comes with ornaments such as candy canes and red baubles. A tree skirt is included, too, as well as the essential star tree topper and a fun sign with the words "Santa, Stop Here" to hang on the tree.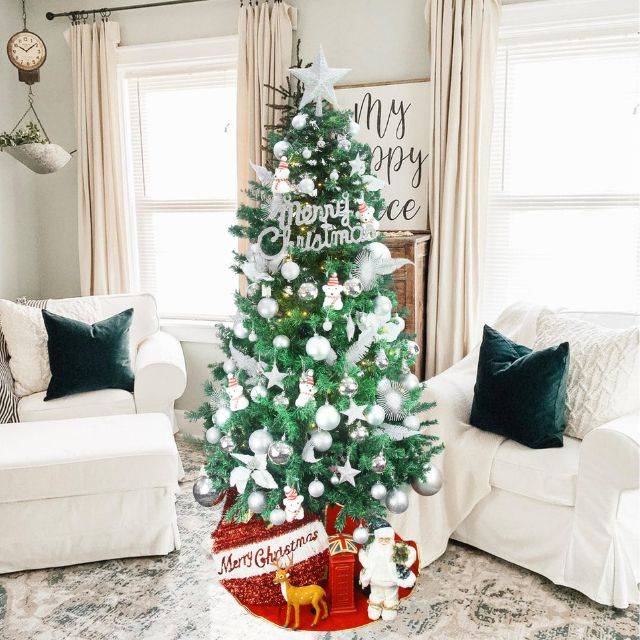 Image credit: S&J Co.
Other packages include Frosty Silver (RM188.79) and Glorious Gold (RM150.79), with silver and gold baubles respectively, so you can opt to have a calm, silvery winter-wonderland or stunning gold-and-red aesthetic.
For extra Christmas feels, add-on accessories such as Starry Warm Lights (RM18.90) that's sold here.
These packages can be purchased online, which will help you save time finding a parking spot and navigating through traffic. You won't have to worry about lugging the tree home too.
Shop online at S&J Co. here.
---
3. IKEA – From RM69 for 4.9ft
---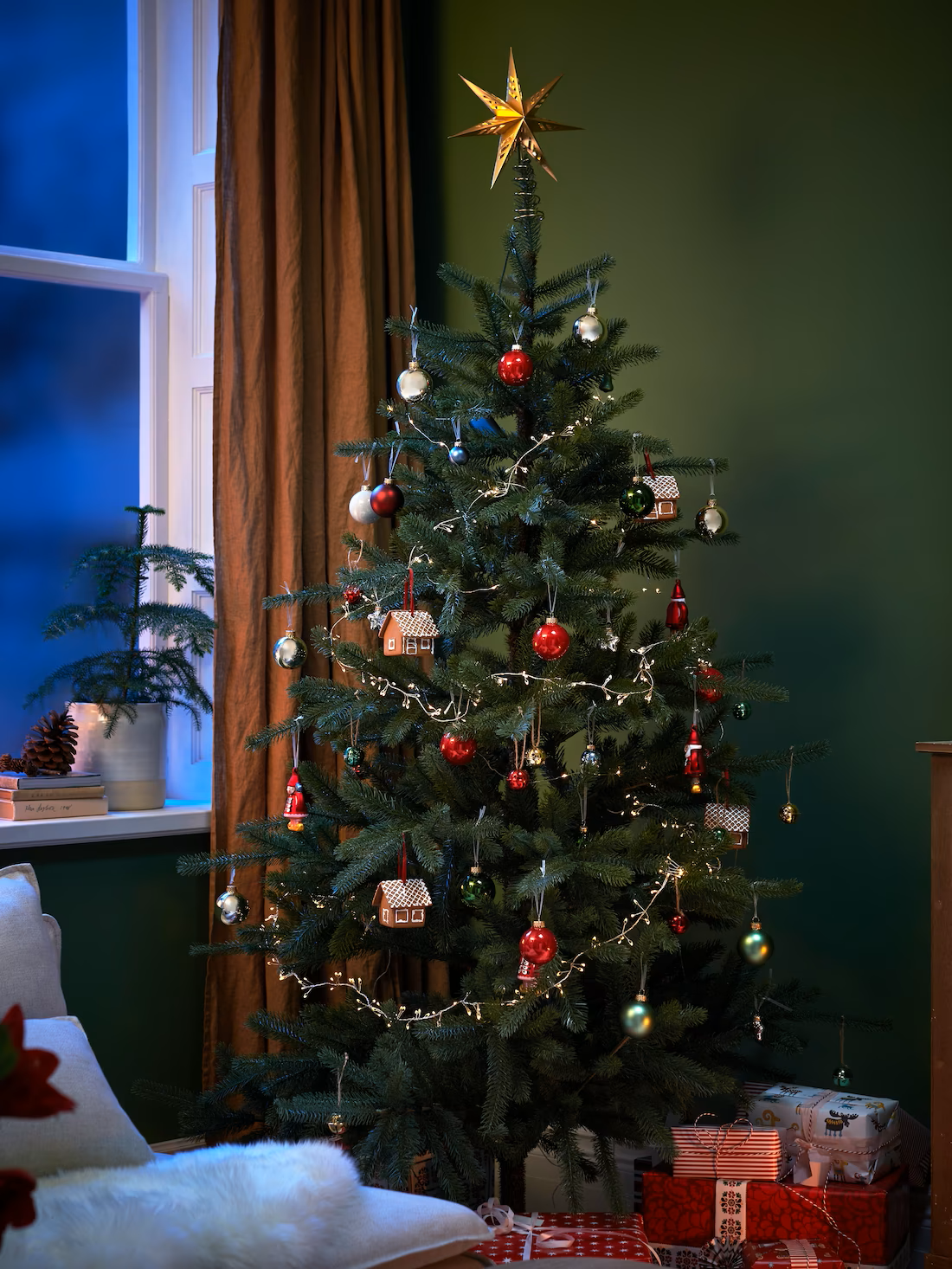 Image credit: IKEA
If a live Christmas tree is on your wishlist this year, but you're on a budget, fret not. IKEA doesn't disappoint with their Vinterfint tree (RM349 for 6ft) – an artificial tree that looks and feels natural with its deep green colour. 
It's perfect for families as it's needle-free, so the kiddos can have a good and safe time decorating it without pricking their fingers. The tree is also suitable for indoor and outdoor use and is storage-friendly as it can be unscrewed into smaller parts and stored for next year.
A similar, more affordable version of the Vinterfint tree for RM69 at 4.9ft is available too. It has just enough branches that are evenly spaced out for baubles, tinsel and fairy lights, and will be a festive and minimalist addition to any home.
You can purchase the trees online – keep an eye on stock availability and delivery options when you checkout to avoid disappointment. Alternatively, you can visit your nearest IKEA store to purchase a tree.
Shop online at IKEA here.
---
4. FNC – From RM88 for 6ft
---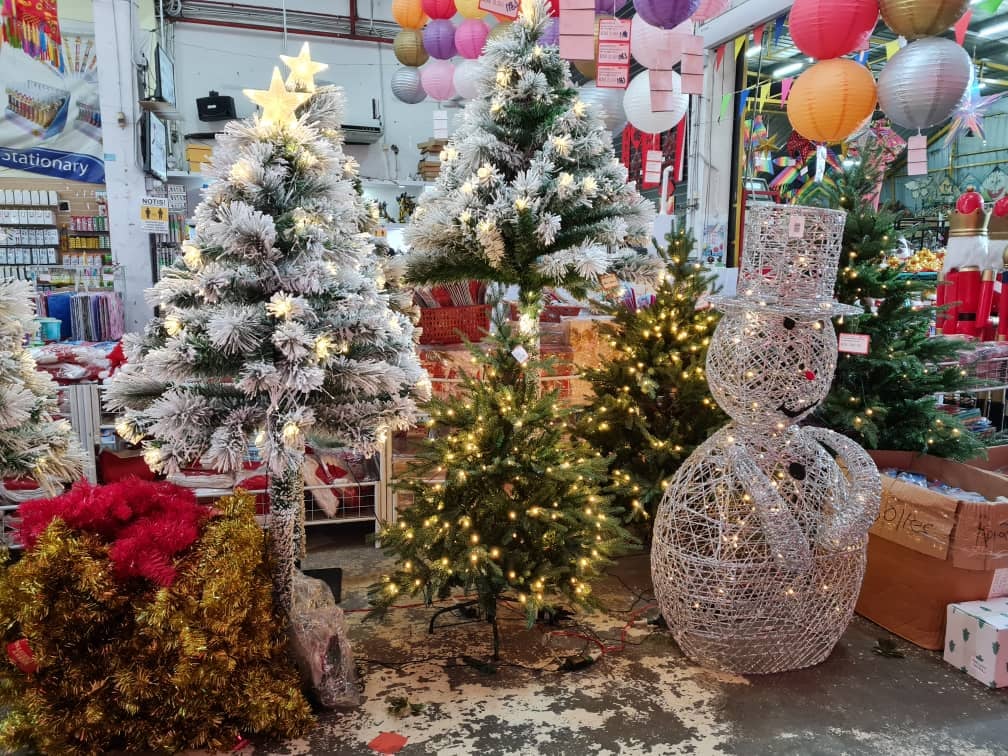 Image credit: FNC 中国风 HQ

If you're looking for a one-stop destination for all your Christmas shopping needs, then FNC is the spot for you. They have an array of festive offerings, including artificial Christmas trees, tinsels, ornaments, lights, nativity scenes, socks, and candles, so you don't have to rush from one store to another to find a tree and decor items for your home.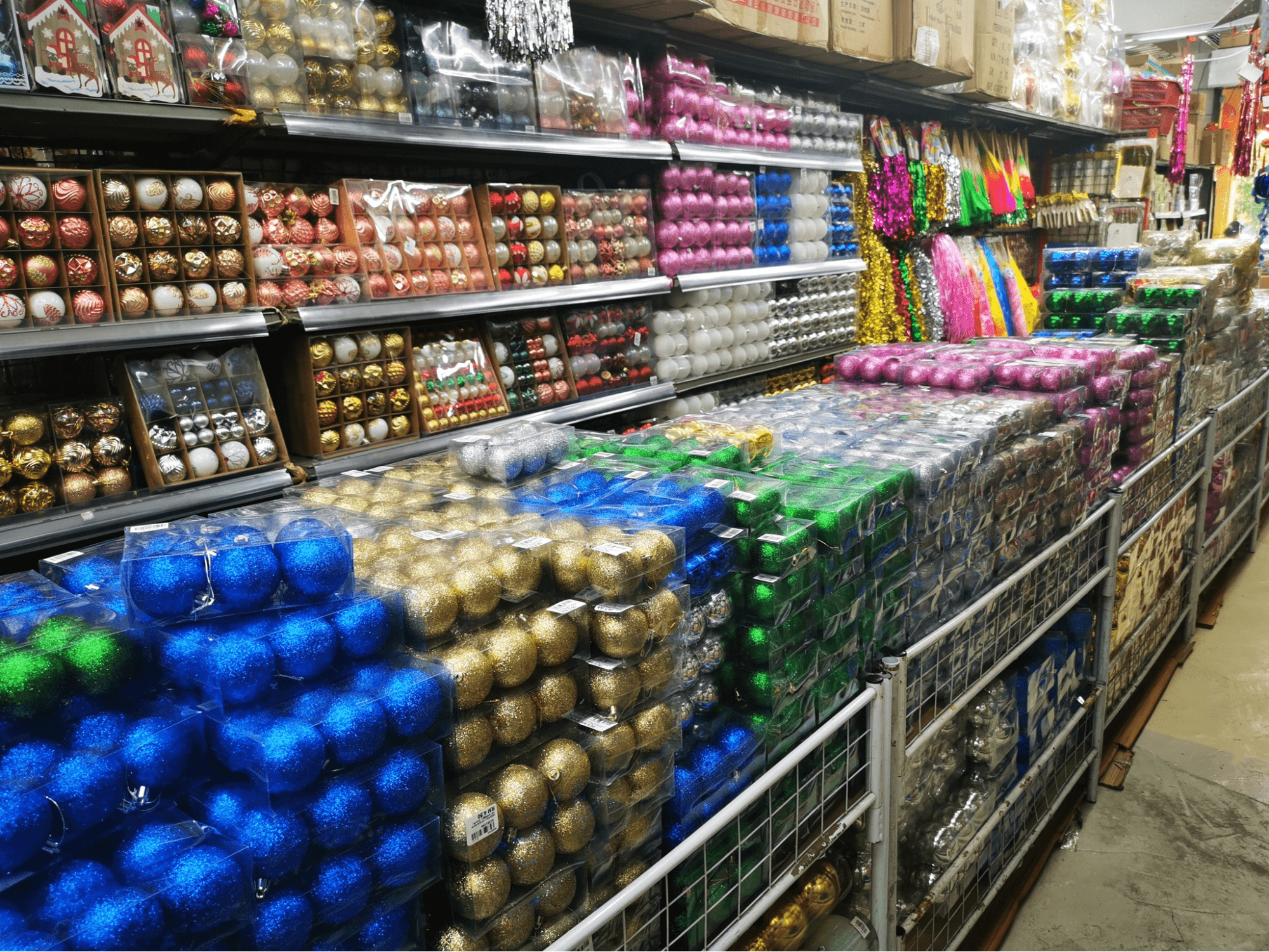 Image credit: FNC
Whether you're looking for a small or full-bodied tree, FNC is the ideal choice to shop for affordable Christmas trees in the Klang Valley. There are a variety of Christmas trees in different sizes that you can browse, priced from RM8.80 for 2ft. 
For starters, the LED Xmas Tree for RM118 is 1.9 ft tall and has 60 tips, while the more robust Xmas Green Tree (RM299 for 5.9ft) has 780 tips and frosted tips. 
FNC has several branches throughout Malaysia, including outlets in Balakong and Kepong in the Klang Valley. Find your nearest FNC branch here.
Address: LG-10, Viva Home Shopping Mall, 85, Jalan Loke Yew, Cheras, 55200, Kuala Lumpur, Wilayah Persekutuan
Opening Hours: 10am-8pm, Daily
Contact: 016-228 2602 | FNC Facebook
---
5. Spotlight – From RM475 for 6ft
---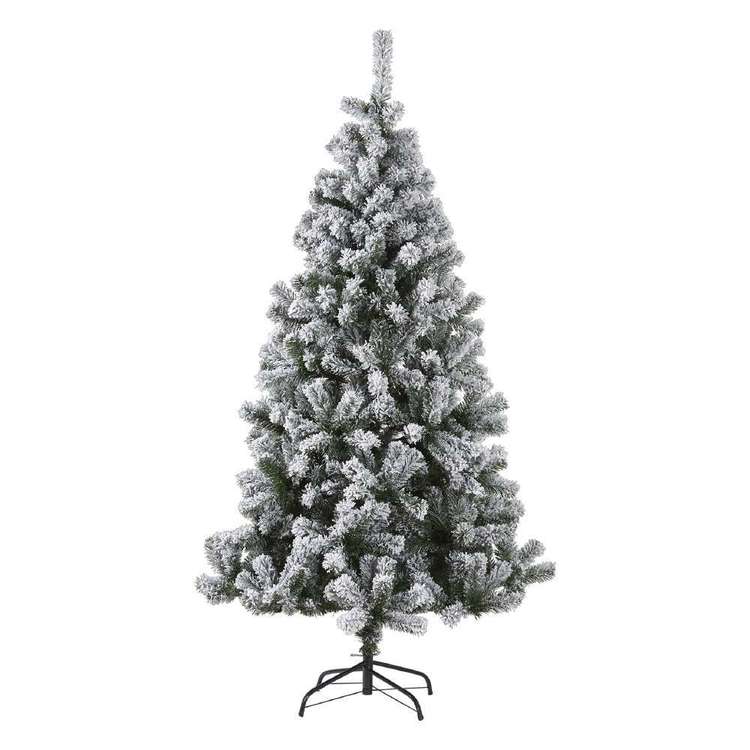 Image credit: Spotlight
While we can't experience snow in Malaysia, a gorgeous flocked Christmas tree might be the next best thing. Enter flocked snow Christmas tree (RM475 for 6 ft) from Spotlight – this tree is suitable for those planning to go white this Christmas.
The tree has 530 tips – ample space for various baubles, which will help you achieve an even fuller-looking tree. 
You get free delivery for purchases over RM250 for orders made to Malaysia online. To learn more about the conditions applicable for delivery, click here.
Shop online at Spotlight here. 
---
6. Floristika – From RM185.50 for 1.3ft
---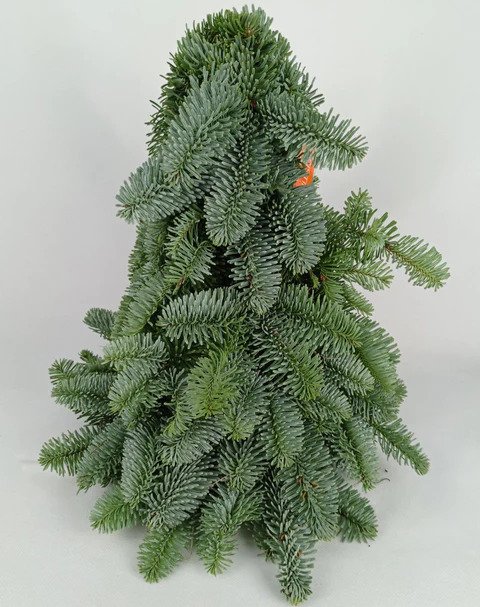 Image credit: Floristika
Live Christmas trees add an extra touch of Christmas to our festive homes with their fresh-cut pine and woody scent. Imported from Holland, this Abies Nobilis Christmas mini tree (RM185.50 for 1.3 ft) from Floristika can survive up to a month with just a daily spritz of water. 
Its fun, miniature size is perfect for furnishing your coffee table or dining table without taking up much space – and it's easy to decorate too. Its festive bluish-green needles are also sturdy to support heavier ornaments.
You can deliver the compact-sized tree to your doorstep or pick it up from Floristika's physical store in Bangsar. Extra perks include making a reservation for recycling after the season ends – call the store, and they'll assist you with the arrangement. Talk about a go-green Christmas while finding cheap Christmas trees.
Shop online at Floristika here. 
Address: 16, Jalan Liku, Off, Jalan Riong, Bangsar, 59100 Kuala Lumpur
Opening hours: 8am-7pm, Daily
Contact: 03-2281 1668 | Floristika website | Facebook

---
7. bloomspace.co – from RM149 for 1.9ft
---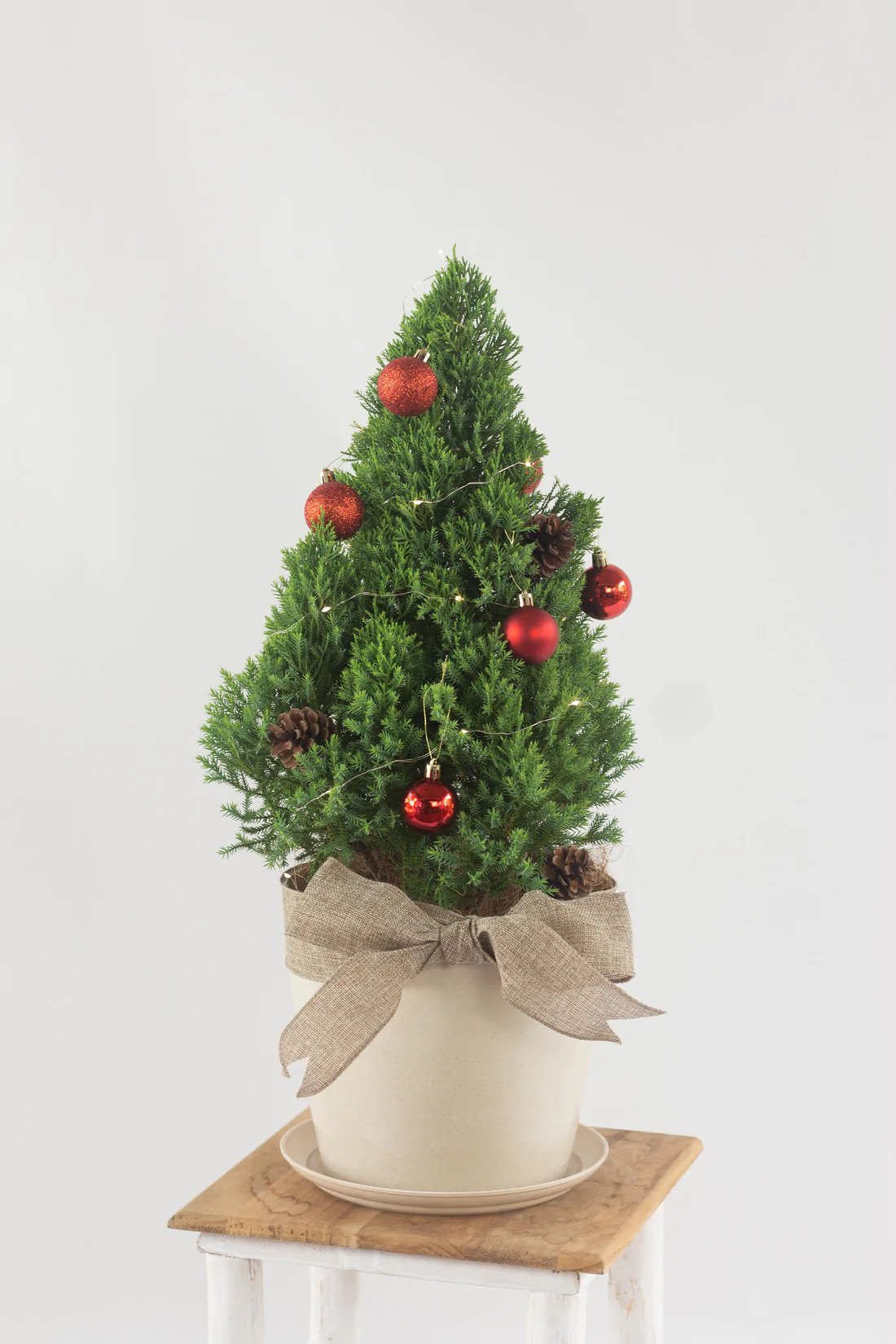 Image credit: bloomspace.co
Live Christmas trees are often expensive and require much-needed care to ensure freshness. This real Christmas pine tree (RM149 for 60 cm) from bloomspace.co is suitable for those who want a real tree without lengthy care instructions or hefty price tags. To keep it alive this festive season, place the tree in a space away from direct sunlight or heat-radiating gadgets such as TVs. 
It also comes with a plant identification card and easy-to-follow plant care instructions.
You can choose four colour options for the 100% biodegradable pots – grey, brown, taupe, and black. The neutral tones will complement any living room setup, regardless of your choice.
There's a 10% discount on your first purchase – opt to shop online or go to the physical store for self-pickup. To place an online order, visit bloomspace.co here. 
Address: 16-3F, Pusat Komersial LGSB, Jalan LGSB 1/4, Off, Jalan Hospital, 47000 Sungai Buloh, Selangor
Opening hours: Tue-Fri 9am-6pm | Sat 9am-12pm (Closed on Mondays and Sundays)
Contact: 017-654 3870 | bloomspace.co website | Facebook
---
Bonus: fahfah+friends – RM215 for 1.1ft
---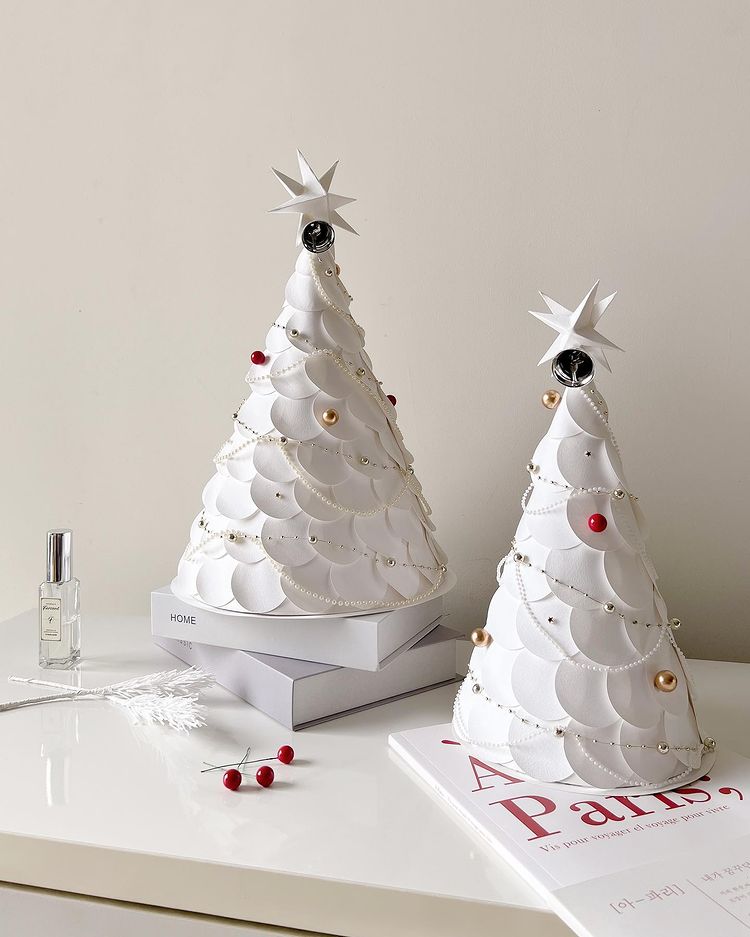 Image credit: @fahfah+friends
If you're looking to wow your visitors with a tree this season minus the hassle of untangling LED lights and sorting out decorations, check out this Christmas wish tree (RM215 for 35 cm) from fahfah + friends. It's made from cold-pressed paper and gives off a minimalist spin and elegance for the festive season. 
Entirely handmade, it's suitable for smaller spaces such as a workspace table, living hall, or a decorative piece for your cheerful home. Else, it makes for a great secret Santa gift for your loved ones. 
The wish tree includes free LED lights with USB and a greeting card as a freebie. It also comes in two sizes – small (28cm) and large (35cm) – making it an excellent option for a creative-looking Christmas tree. 
To place an order, send a DM to their Instagram account here. 
---
Where to buy Christmas trees in Malaysia 
---
While planning our Christmas shopping can be frustrating when you are on a budget, these locations offer a variety of cheap Christmas trees in different shapes and sizes. So, if your tree is already layu, say your goodbyes and get a new Christmas tree to impress your visitors.
These listed places let you shop online or physically to make your last-minute Christmas shopping a breeze.
On a side note, if you're feeling like the Grinch this season, perhaps some Christmas tree shopping can lighten up your mood. Setting up a Christmas tree is a merry way to usher in the festive season. 
Read more here: 
---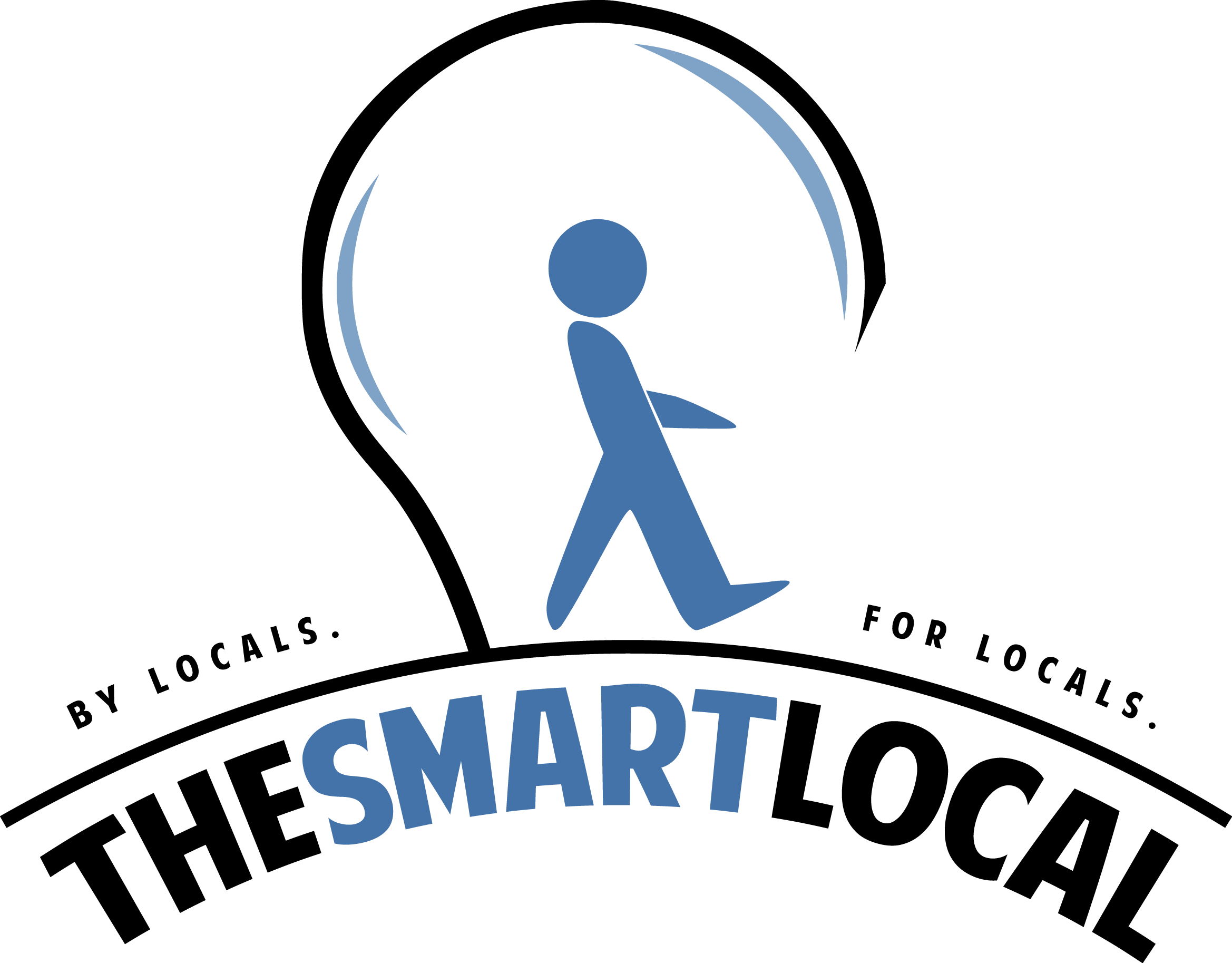 Drop us your email so you won't miss the latest news.