Hospitals are making DIY protective gear
---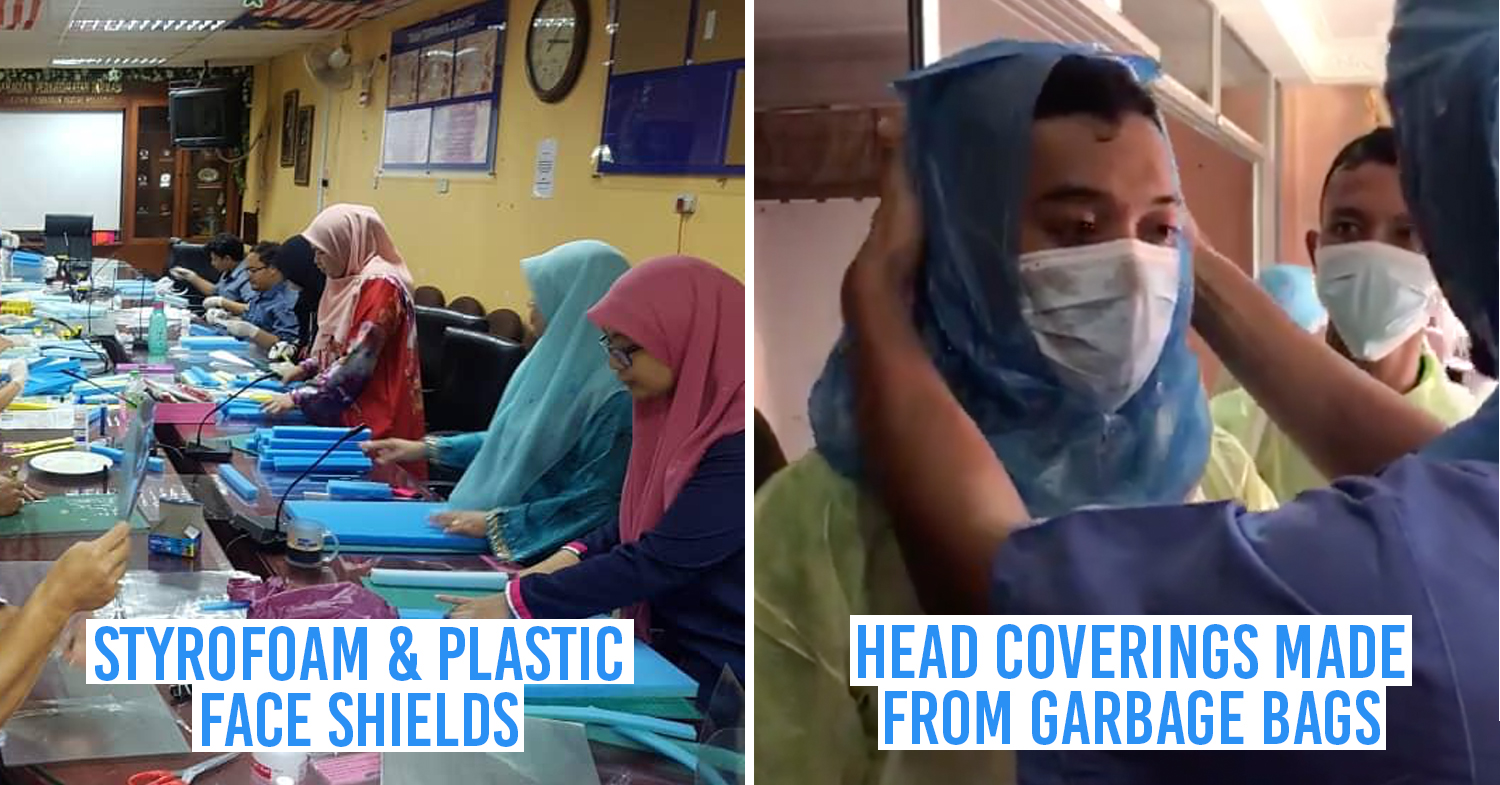 Image adapted from:@ladydarshankaur & @MelGohCNA
Support has been pouring out for hospital workers in Malaysia during COVID-19 outbreak, with donations of face masks from China and free food cooked by the Queen herself. But with Malaysia now having the most COVID-19 cases in Southeast Asia, there's always room for more support and cooperation from the public to help curb spread of the virus.
Those on the front line are especially feeling the pinch as COVID-19 cases are tallying up, with several videos of hospitals having to DIY their own personal protection equipment (PPE) circulating online. This includes face shields and head coverings from everyday items while they're waiting for PPE equipment to arrive at hospitals.
---
Kelantan Hospital makes head coverings from garbage bags
---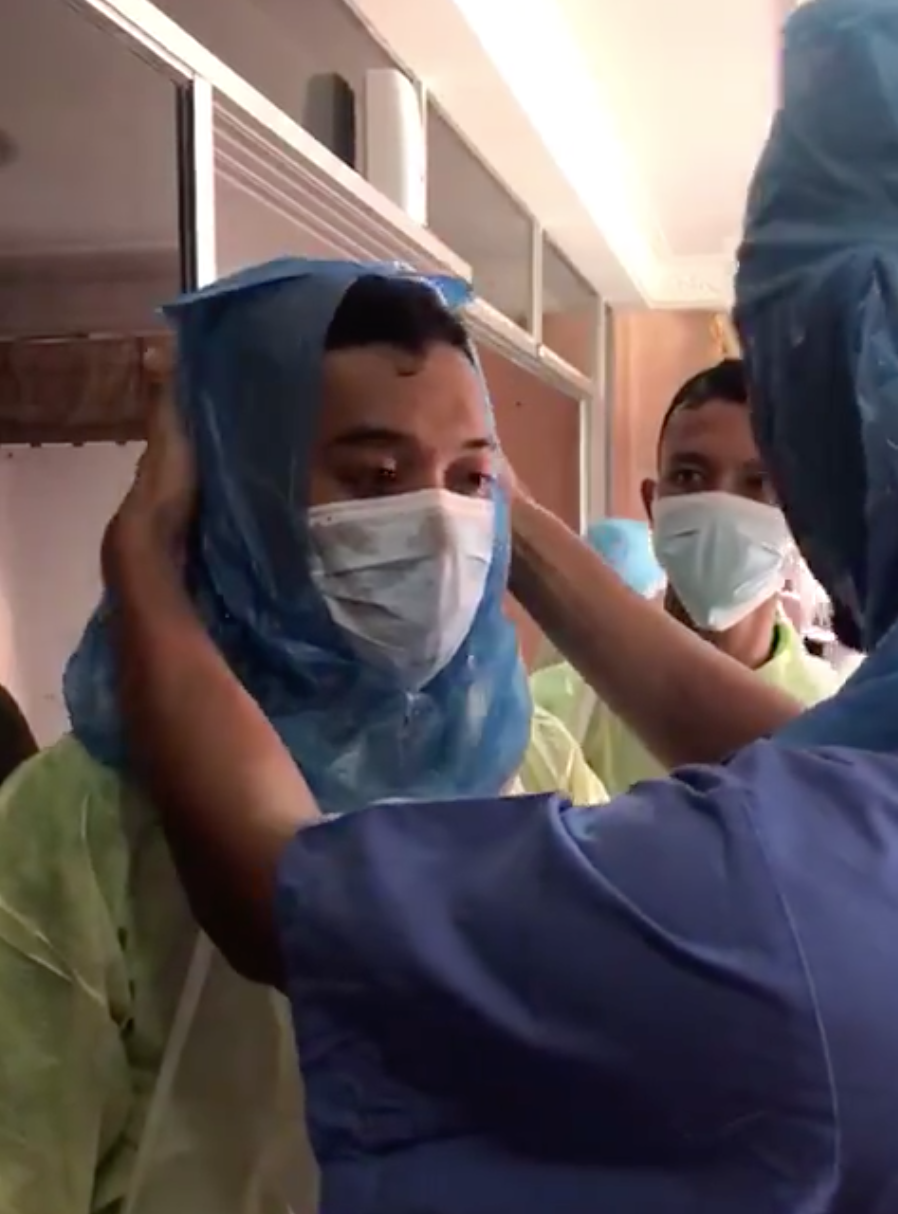 Image credit: @MelGohCNA
Melissa Goh from Channel News Asia reported that government workers at Kelantan Hospital have been improvising with PPE by turning garbage bags into makeshift surgical caps with just a single snip of the scissors.
A hospital staff can be seen in the minute-long video helping to fit their colleague for the makeshift headgear made out of 2 blue plastic bags that many of us have in our kitchens. This is a reminder for us not to hoard essentials while we're out on our grocery runs as household items may become useful for those who need them more. 
---
Makeshift disposable gown made of cling wrap
---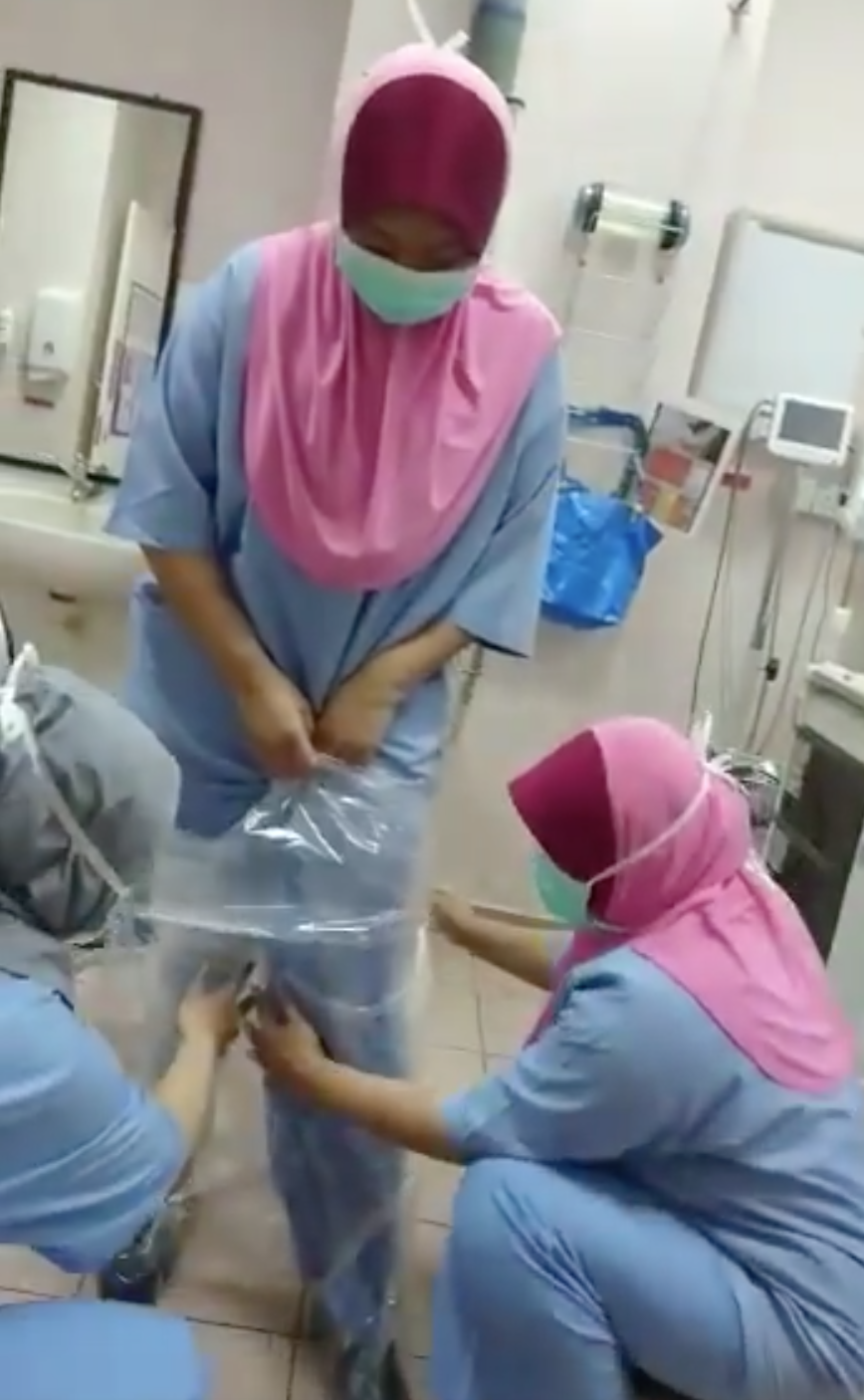 Image adapted from: @KhairulNewsMPB

Another video that's being circulated on Twitter shows Malaysian nurses suiting up in cling wrap that's meant to replace disposable suits to protect themselves as they treat COVID-19 patients. 
According to the Malay Mail, this task takes them around 30 minutes and is a process that has to be repeated 5 times a day. And it doesn't guarantee proper protection for medical workers. It has become the last resort for them as they wait for more PPE supplies to arrive.
---
Hospital workers take on new tasks
---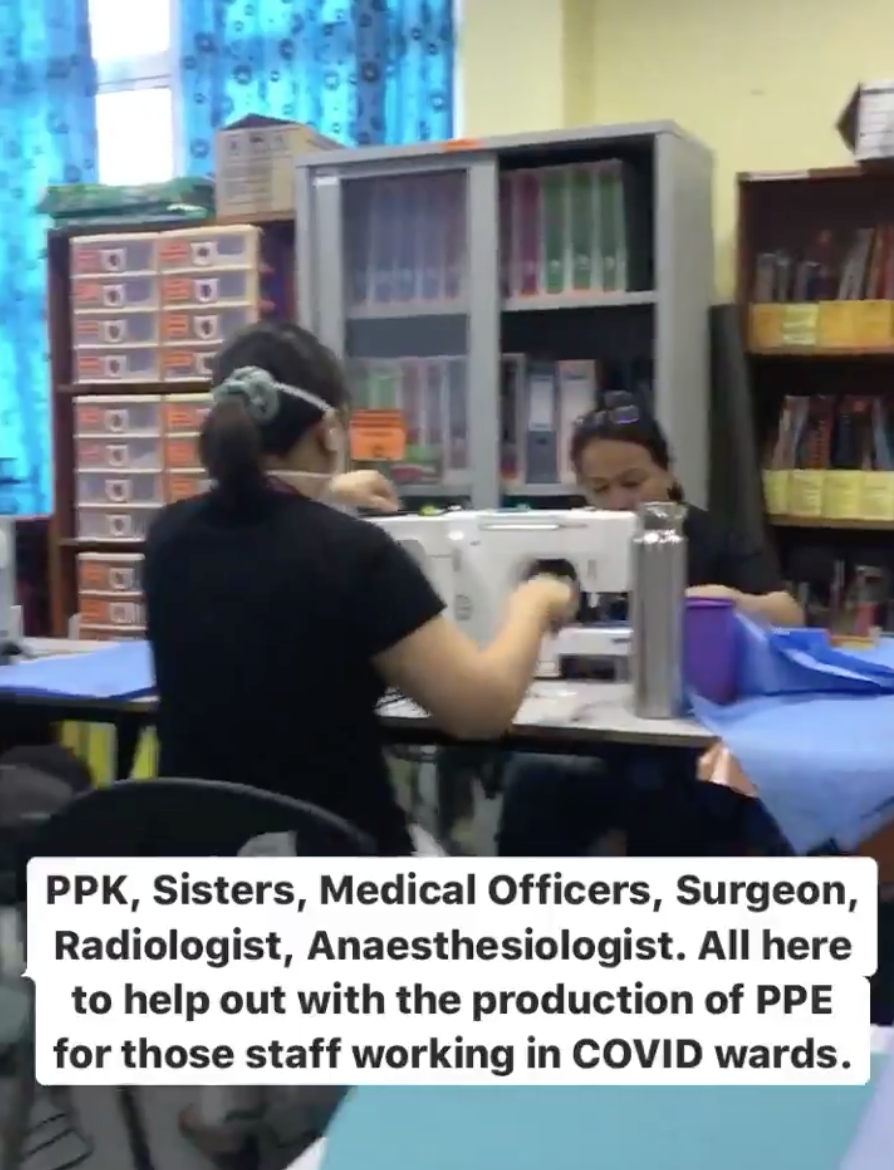 Image credit: @twtmedic
Other medical workers have also been forced to creatively think on their feet and take up new tasks, as shown by Twitter user @twtmedic's video that was posted on 22nd March 2020.
A full room of medical officers, surgeons, and even radiologists can be seen sitting in front of sewing machines and stitching together their own head coverings at Hospital Lahad Datu in Sabah.

Image credit: @ladydarshankaur
Hospital workers at Kuala Lumpur Hospital were also reported by Twitter user @ladydarshankaur to be taking up the extra task of making their own face shields out of plastic and styrofoam, which provides those on the front line with even more protection while treating COVID-19 patients.
---
All hands on board for DIY face shields
---
Ordinary Malaysians are also wanting to contribute to the laborious task of making face shields, including Ruzy Mohamed. He has helped raised over RM20,000 for 3D companies in Malaysia to make them for hospital workers.
So while hospital workers have shown that they can think out of the box, this ensures that they are using their time to treat patients and not taking up any extra tasks as they are already working around the clock.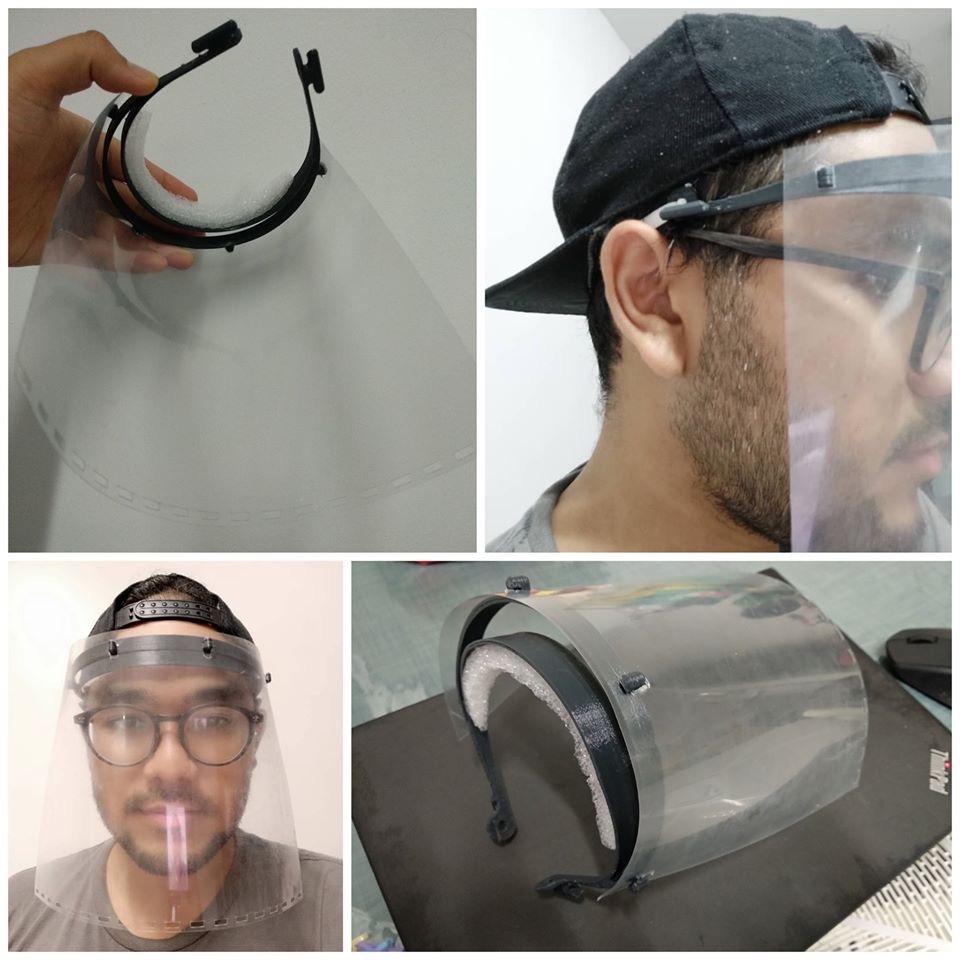 Face shield prototype from the collective effort of 3D companies in Malaysia
Image credit: Ruzy Mohamed
Biji-Biji Initiative, a sustainable brand in Malaysia, have also stepped to the plate and is currently producing face shields for those on the front line. If you happen to have what they need and want to help out, they are calling upon the public for equipment and materials like plastic sheets to help increase production.
---
Hospitals DIY their own protective gear
---
Malaysians have shown that they can stay at home and have fun, and we can continue to do that to show our support for local medical staff.
So while we've seen hospital staff's creativity shine with their DIY face masks and head coverings, we hope that they'll receive proper protective gear soon so they'll be properly protected while they're battling COVID-19.
Read more COVID-19 related stories here: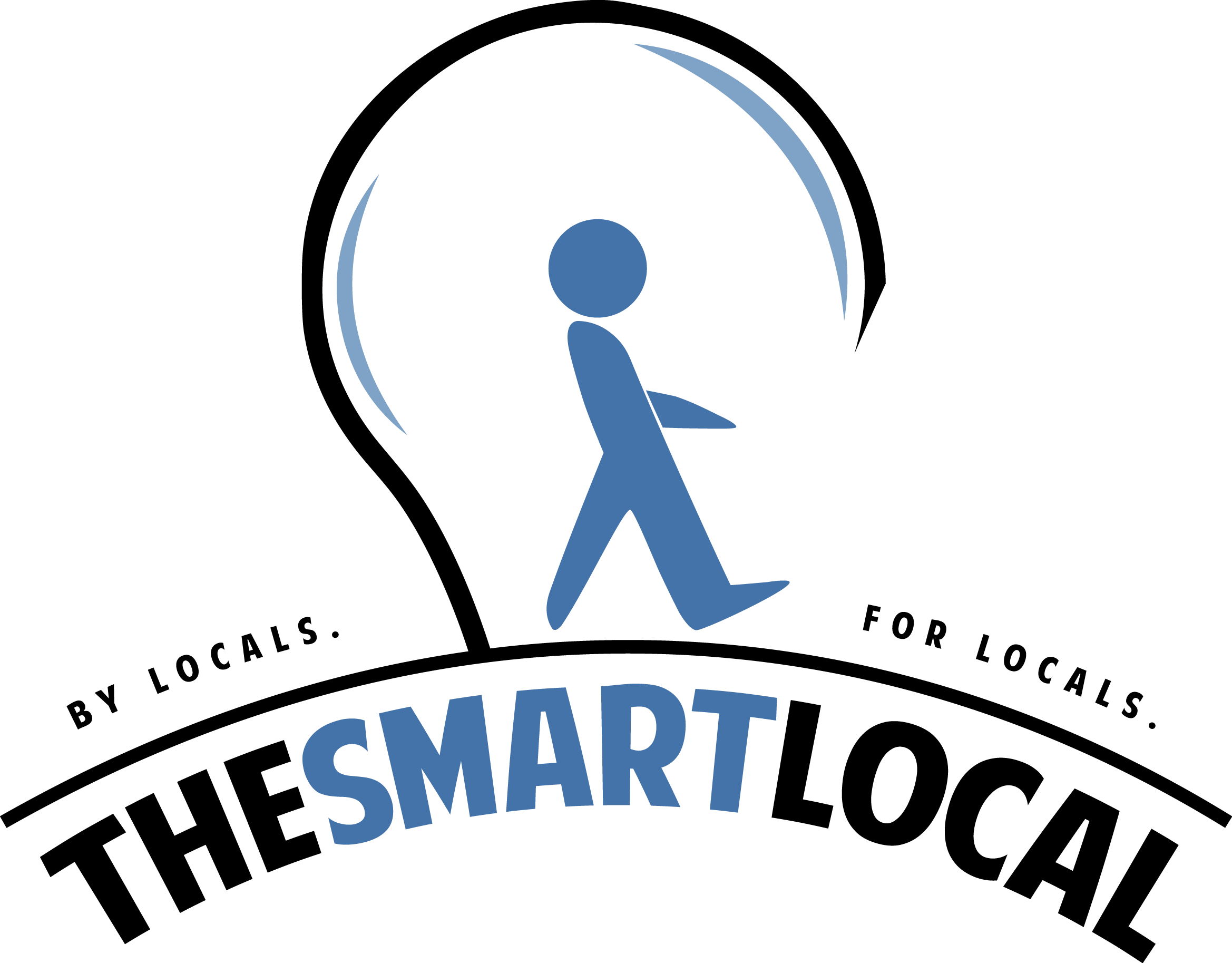 Drop us your email so you won't miss the latest news.