Penang father trades durians for toys
---
A doting parent is always looking to bring a smile to their kids' faces. But those who face financial challenges often find themselves having to stay creative to avoid continuously saying no to their wants and wishes.
Take, for example, this Malaysian father who sells durians for a living. He offered to trade his durians for toys that his children had been eyeing as he couldn't afford to purchase them with cash. Fortunately, a kind toy vendor accepted the creative barter, worth over RM200.
---
Durians traded for toys for four children
---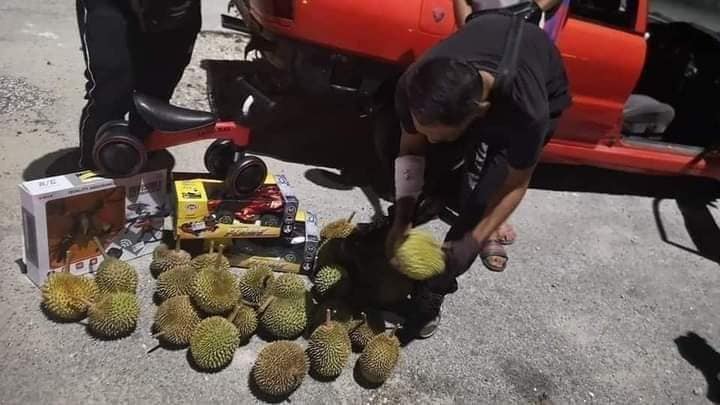 Image credit: Penang Kini
On 14th February 2022, the Facebook page Penang Kini shared the story of the doting father.
The father has four children, who have been wanting to play drones for a long time. As he couldn't afford to purchase them for his children, he decided to trade his durians in exchange for a drone and other toys, such as a remote-controlled car.
The toy vendor, Harga Rapat who first shared the story on Facebook, said that he accepted the exchange after short consideration. He did it with the kids' happiness in mind.
The toys, which cost about RM200 in total, were traded for a mix of Musang King and D24 durians.
"He gave me the durians – they were a mix of Musang King and D24. I could see the look of happiness on his children's faces," the toy vendor said in the post.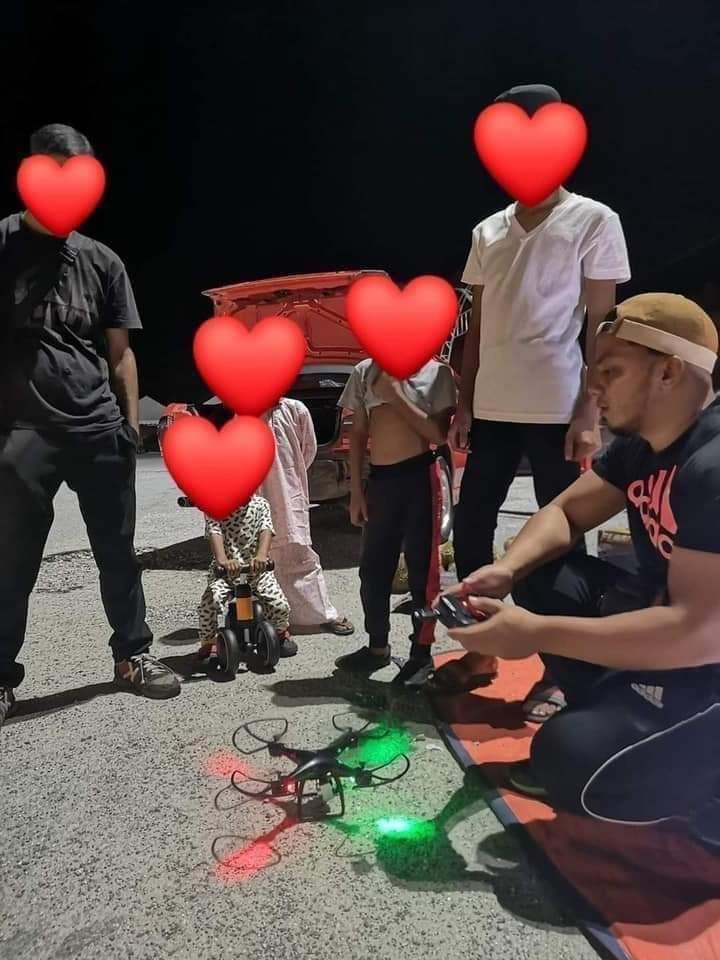 Image credit: Penang Kini
The vendor also added that he was extremely touched by the father's dedication to making his children's wishes come through with the unusual trade.
"I could see a sense of satisfaction on his face. Maybe he doesn't have enough money to buy the toys, but what matters the most is his effort to make his children happy. This is a father's true dedication for his children," he wrote.
---
A father's love for his children
---
No doting parent wants to say no to their kids' sincere wishes, even when facing financial challenges. This Malaysian father proves this to be true, offering his source of income to barter for great toys so his kids could be happy.
Kudos to the kind-hearted toy vendor too for his willingness to accept the trade.
Read more here:
---
Cover image adapted from: Penang Kini and Penang Kini
This article was originally published on 17th February 2022, and updated on 18th February 2022.
Get more stories like this!
Drop us your email so you won't miss the latest news.