Free video call apps in Malaysia
---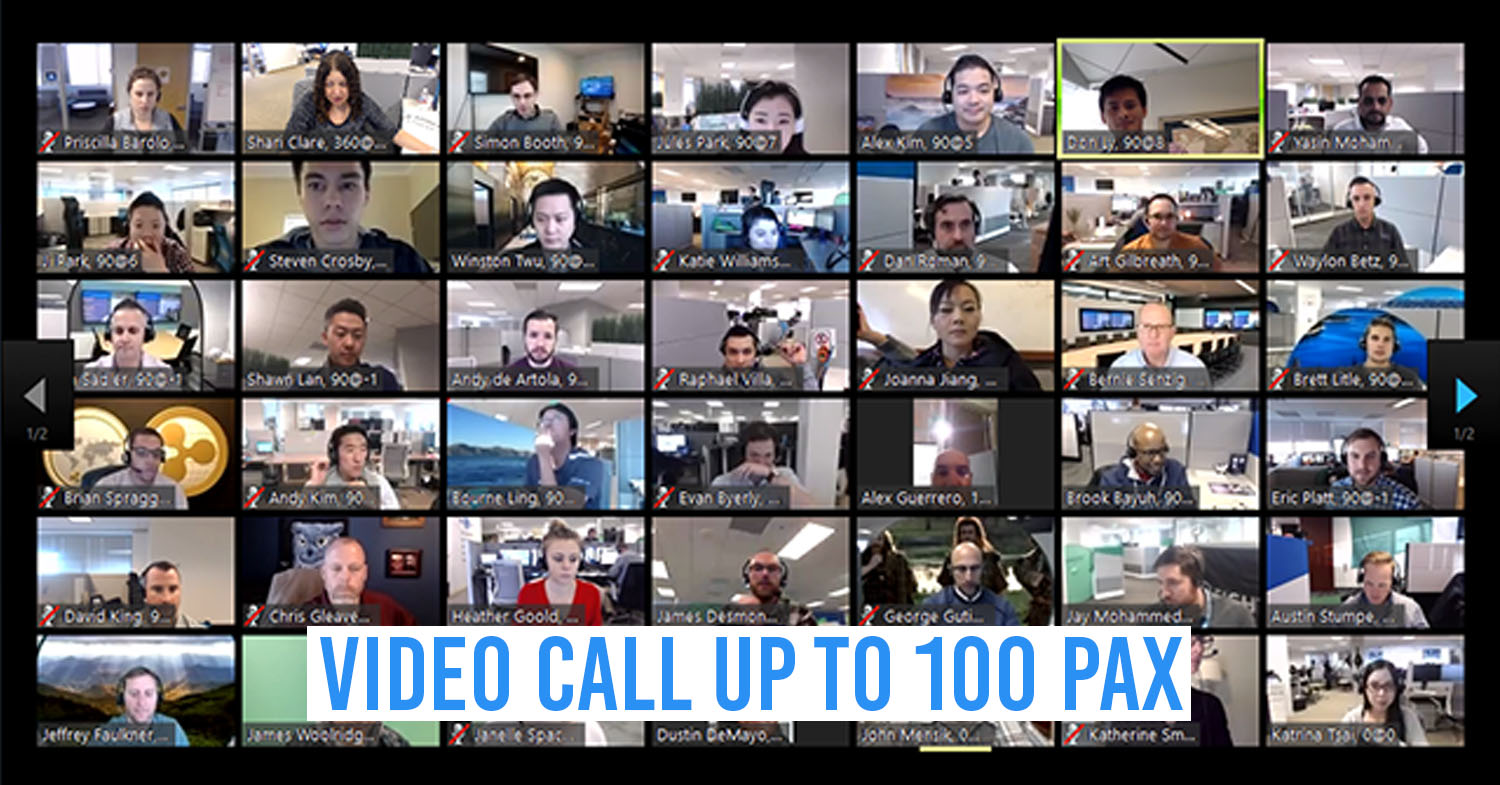 Free video call apps
Image adapted from: Zoom Support

There's no question about the fact that Malaysians cherish quality time with loved ones. On normal days, most of us are fortunate enough to be able to ajak them to lepak at a local mamak or at their homes. 
But due to the recent COVID-19 outbreak and the Movement Control Order, hangout sessions with our family and friends have been halted till April 2020 to help flatten the curve of this virus. Luckily for us, there are a free video call apps available in Malaysia that can help us stay connected with our loved ones:
---
1. Houseparty – games for groups of up to 8 people 
---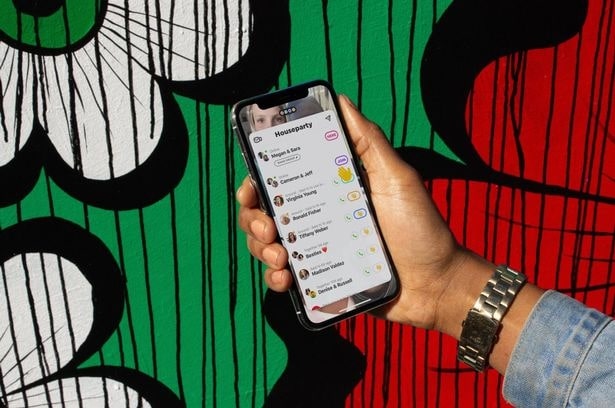 Image credit: Epic Games
Houseparty was first introduced in 2016 but blew up this year thanks to people who have been staying home during the COVID-19 plight. If you haven't hopped onto the Houseparty bandwagon yet, it's a free video call app that also allows you to play games within the app.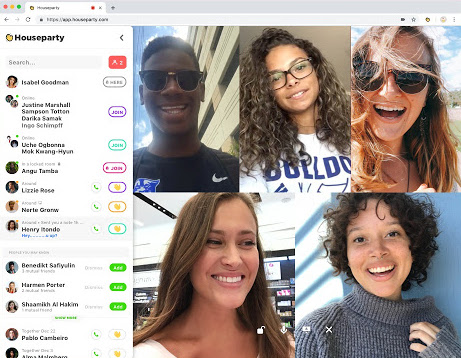 Image adapted from: Google Chrome
Popular games include well-known classics like Trivia – a Q&A general knowledge game you can challenge your buddies to. Besides games, you can also leave video messages called facemails to your contacts even when they are not online.
Download Houseparty on Google Play and App Store.
---
2. Discord – Live stream while video chatting with your gaming clan
---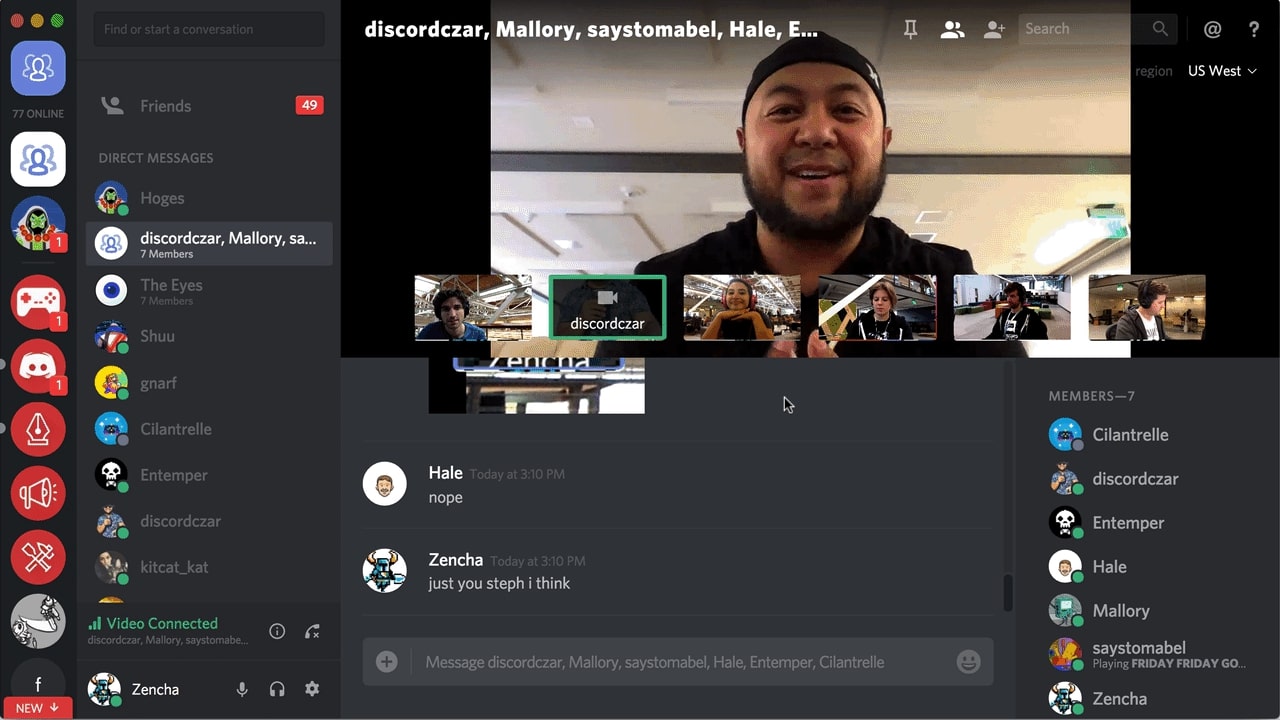 Image adapted from: Discord.
Discord is a great way for you and your gaming comrades to unite. You can broadcast the game you're playing at the moment by sharing your screen with a selected chat group. And even if you are not a gamer, you can still use Discord's video call and chat functions. The application is easy to navigate around, which is why a ton of YouTubers use the app to do live streamings.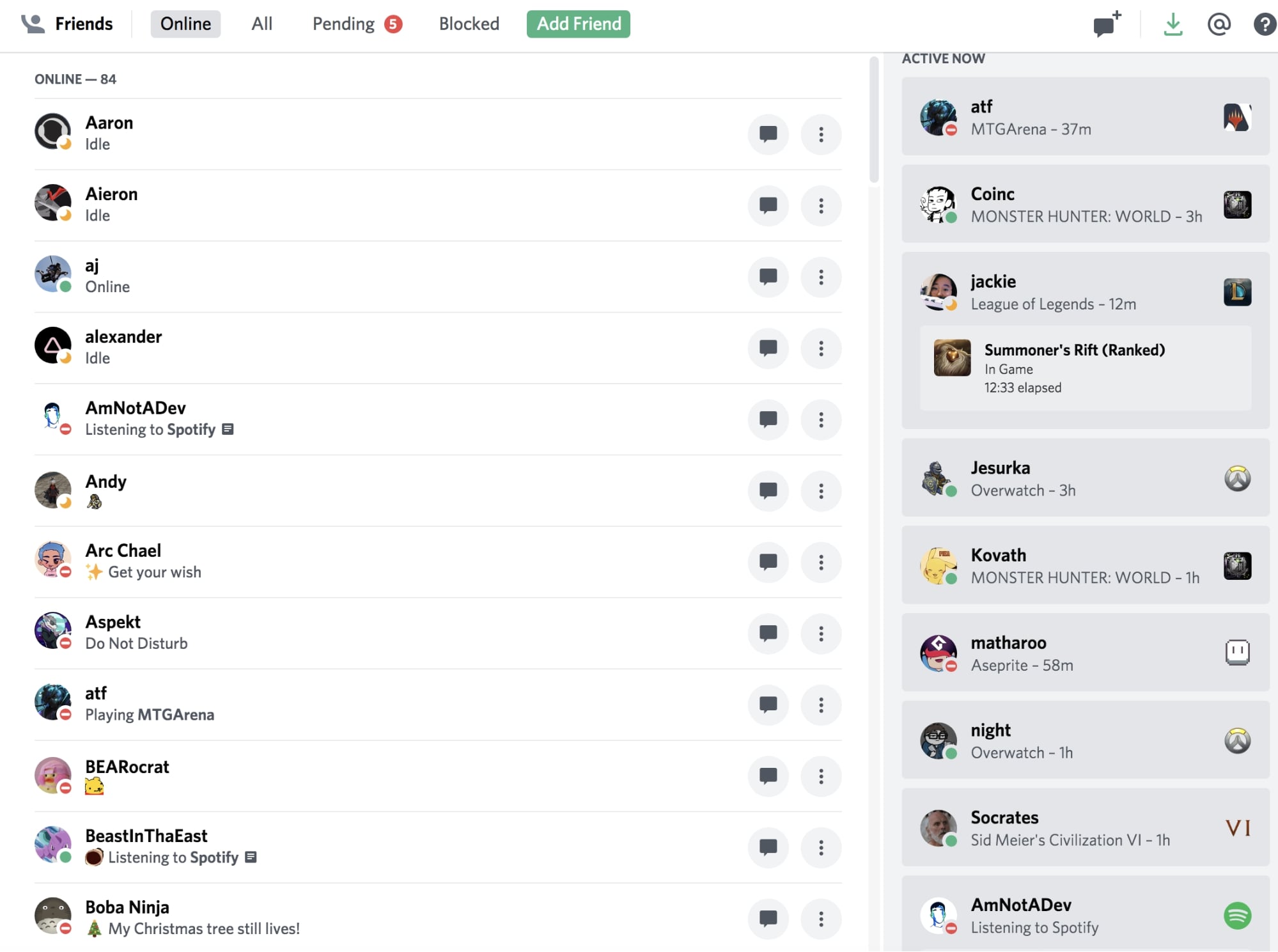 Image credit: Discord
You can also create your own themed chat groups called Servers that function like online forums within the app. Simply invite your buddies using an invite link, and you can choose to make these Servers private or public. You're also able to chat privately with people you've added to your friends list. 
Download Discord on Google Play and App Store.
---
3. Zoom – Create a big family reunion in one group chat  
---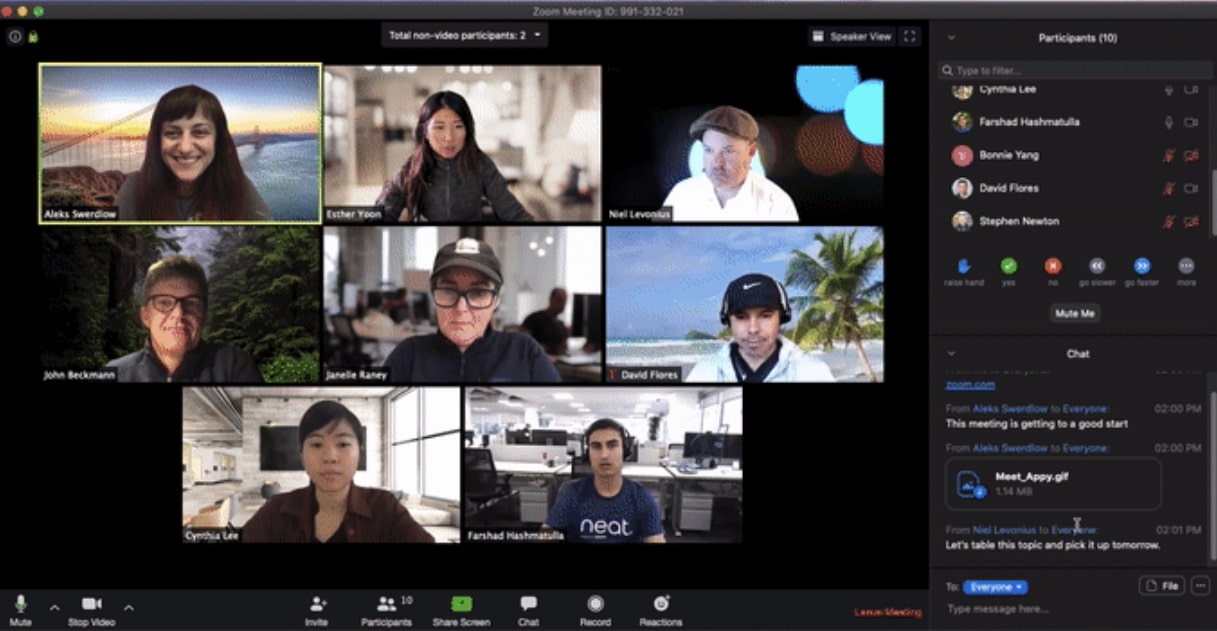 Image credit: Zoom Blog
 Those of you who've experienced working from home would have probably heard of Zoom. You'd be glad to know that the developers of Zoom have decided to lift their 40 minute cap on free calls in the wake of MCO. Now you don't have to worry about rushing through your video meetings.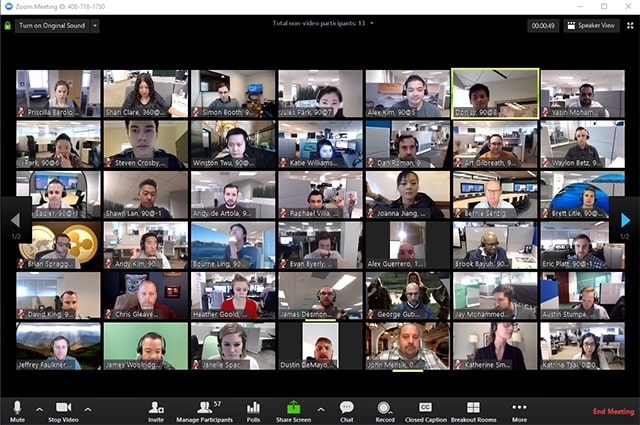 Image adapted from: Zoom Support
This application is able to accommodate up to 100 people in one video chat, which is perfect for companies who need to hold big long-distance meetings. The best part about Zoom is that you are able to record sessions to refer to later, a feature that's especially useful for online classes or important presentations.
Download Zoom on Google Play and App Store.
---
4. Facebook Messenger – face filters to spice up your convo
---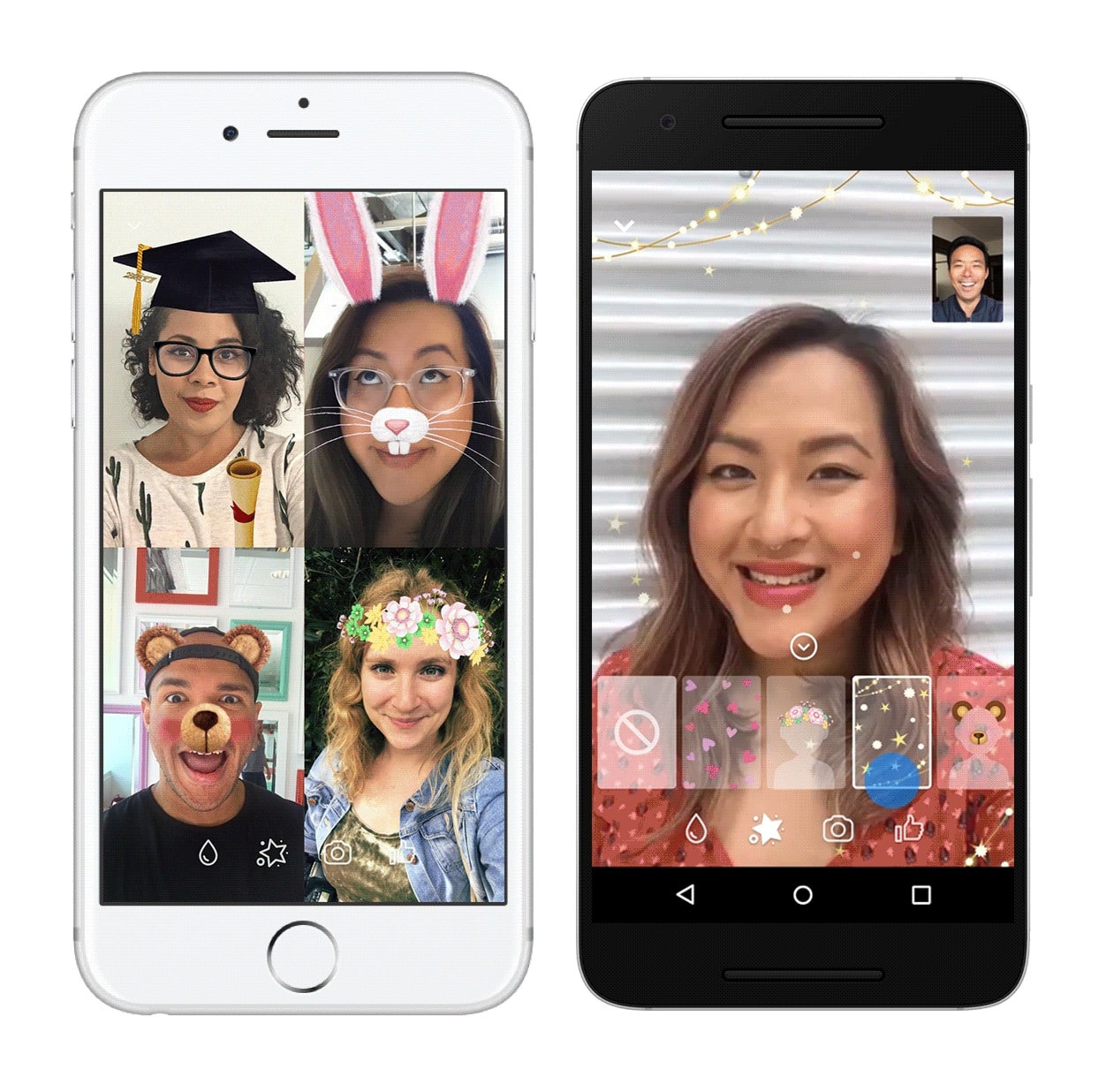 Image adapted from: Facebook
Every Facebook user is well aware of Messenger – the social media platform's messaging app. But other than instant-messaging with your Facebook contacts, you can also have video calls. What's even more amusing is that Messenger has an array of fun filters, ranging from silly face masks and pizza ears, to cat and clown faces so your conversations won't run dry.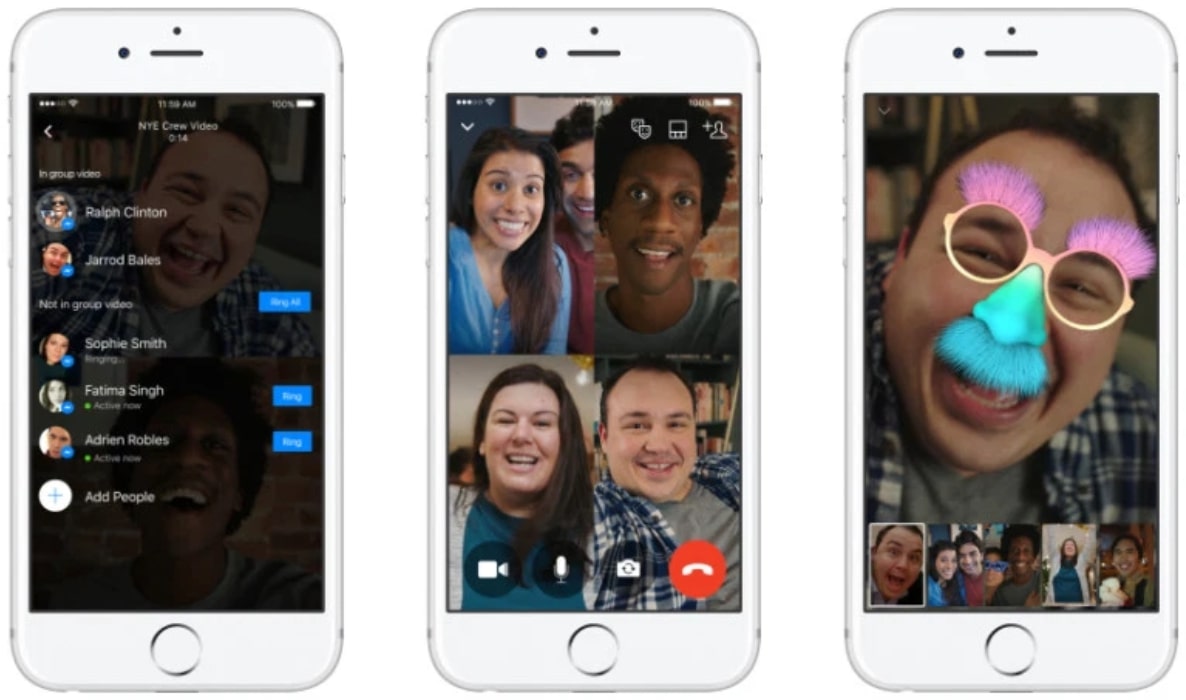 Image adapted from: Facebook
If you're missing your best buddies, you'll be glad to know that you can have intimate group video calls of up to 4 people with Messenger. And conveniently, Messenger is available to use on your desktop as well as on mobile. 
Download Messenger on Google Play and App Store.
---
5. Line – challenge friends with in-call games
---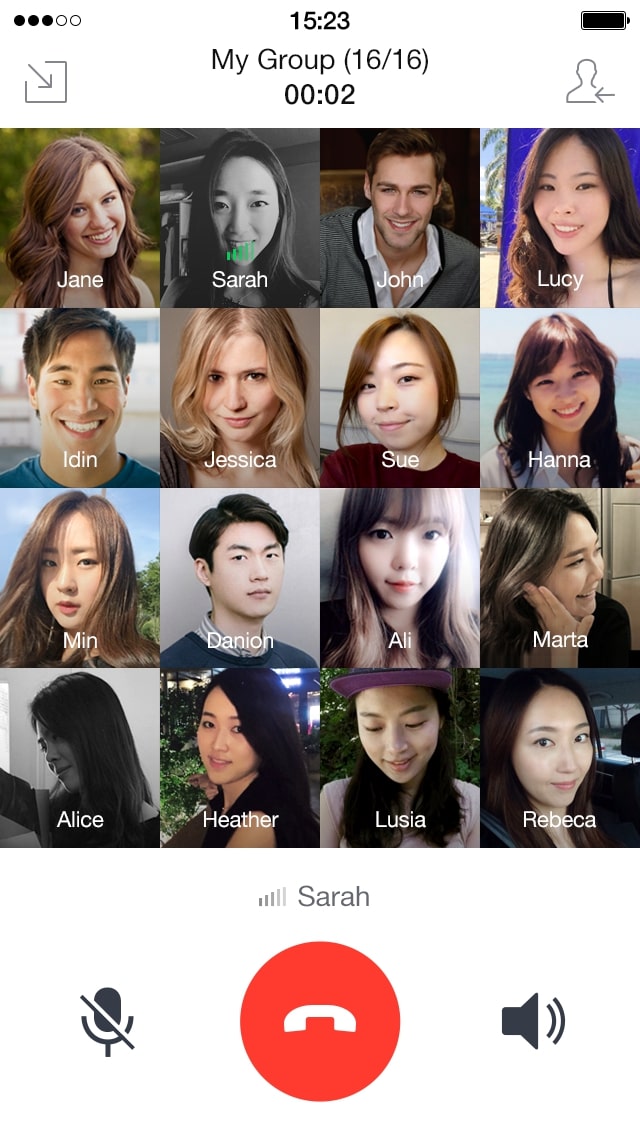 Image adapted from: Line Engineering
Many of us can probably still remember Line's signature "Line!" chirp when their advertisements would pop up halfway through when watching YouTube videos. We don't often hear their ads nowadays but the app is still a popular instant messaging choice. 
Besides being a text messaging app, Line also allows users to make voice and video calls with up to 200 people. On top of that, the app works like a social media platform, complete with a timeline function where you can share status updates, photos and videos with your contacts.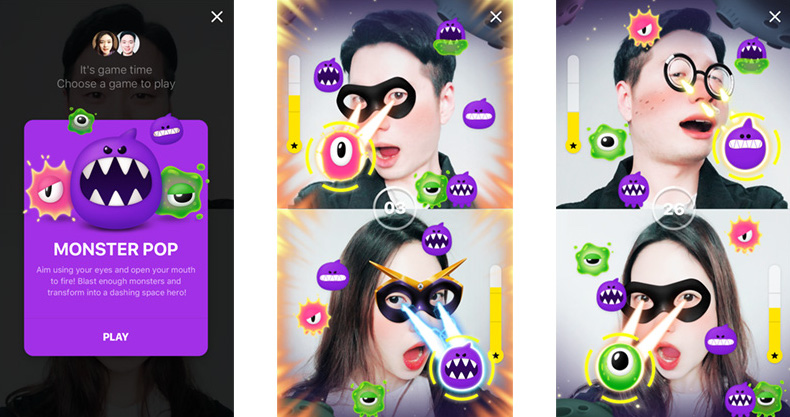 Image adapted from: Line
One of the notable features of Line's video chats is that you can have a literal face-off with the person you're calling with Face Play. It's a feature that lets you play games when you're texting or during video calls with up to 4 friends. Likewise, video calls allow you to play with live face filters to keep you entertained throughout.
Download Line on Google Play and App Store.
---
6. Viber – unlimited calls to non-Viber users worldwide
---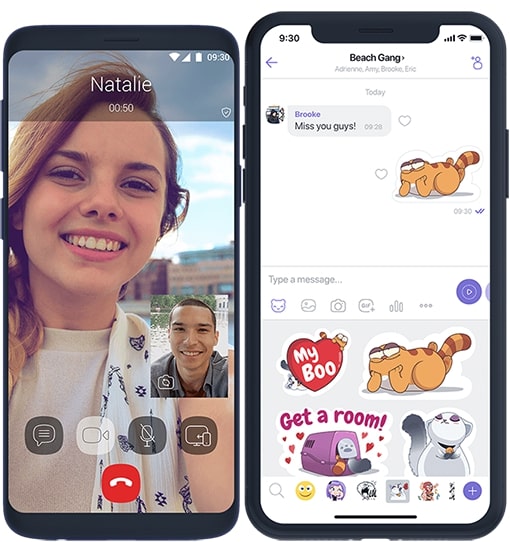 Image adapted from: Viber
Viber's free video call allows for group calls of up to 4 people, and it's completely free-of-charge for viber-to-viber calls. You can also create text chat groups with up to 250 members.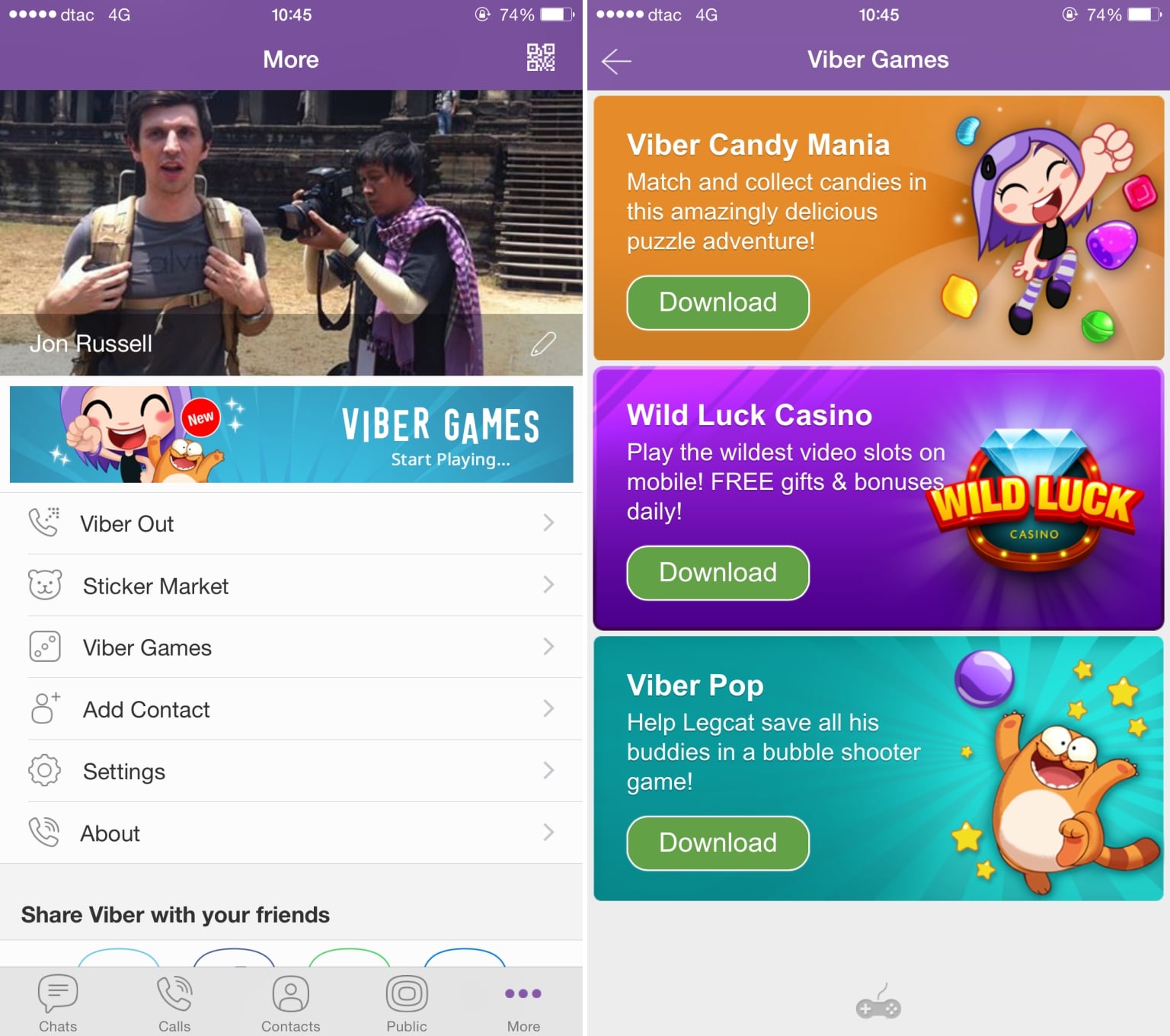 Image credit: Tech Crunch
A cool thing about Viber is that it has a few games within the app that you can play and challenge your friends to. The app also comes with a wide variety of fun stickers within the chats that you can use to make your communications fun and expressive. 
Besides Viber to Viber free calls and video chats, the app also offers unlimited calls to any landline in 50 countries for a flat rate of USD8.99/month. 
Download Viber on Google Play and App Store.
---
7. Google Duo – You can connect the app to all your android devices 
---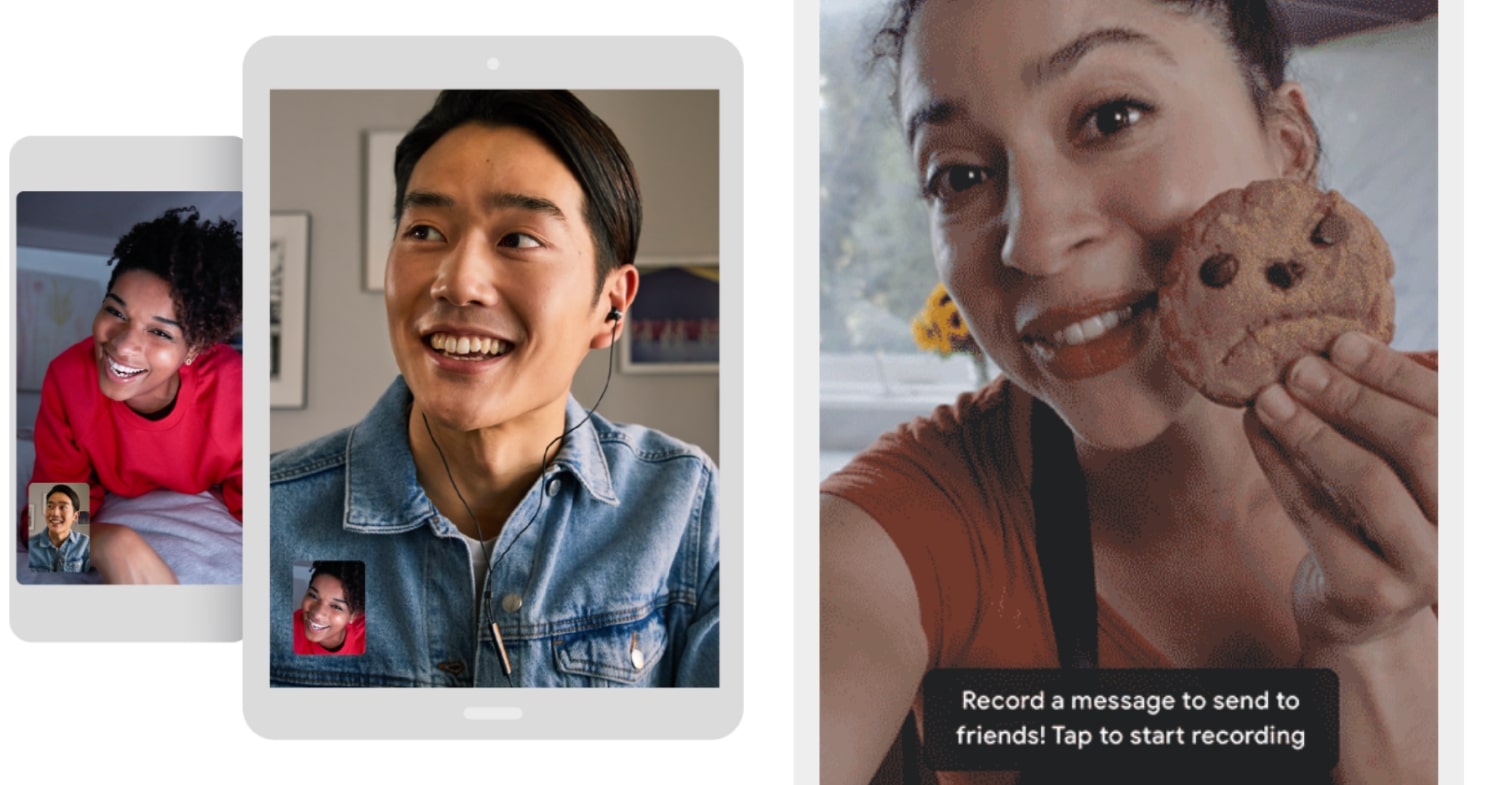 Image adapted from: Google Duo
Google Duo is a relatively new app in the market and it offers users group video calls for up to 8 people. One of the interesting functions of this app is their low-light mode that will help make you more visible to the person on the other end of a video call even if you are in poorly lit surroundings.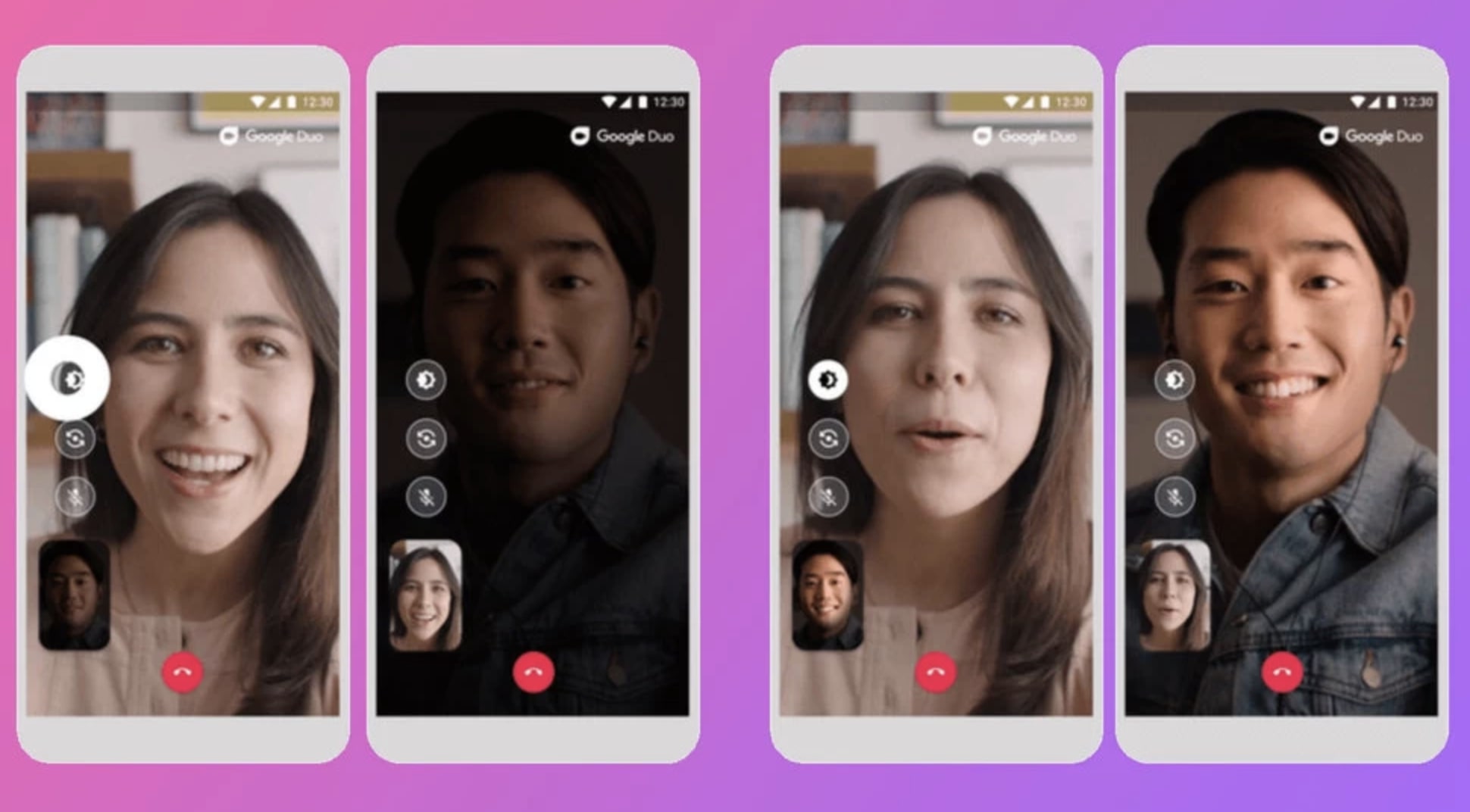 Before and after Google Duo's low-light mode.
Image adapted from: Pocket Lint
You can use this free video call app across all your android devices such as your iOS smartphones, tablets, computers, and Smart Displays. 
Download Google Duo on Google Play and App Store.
---
8. Skype – conference calls with up to 50 pax
---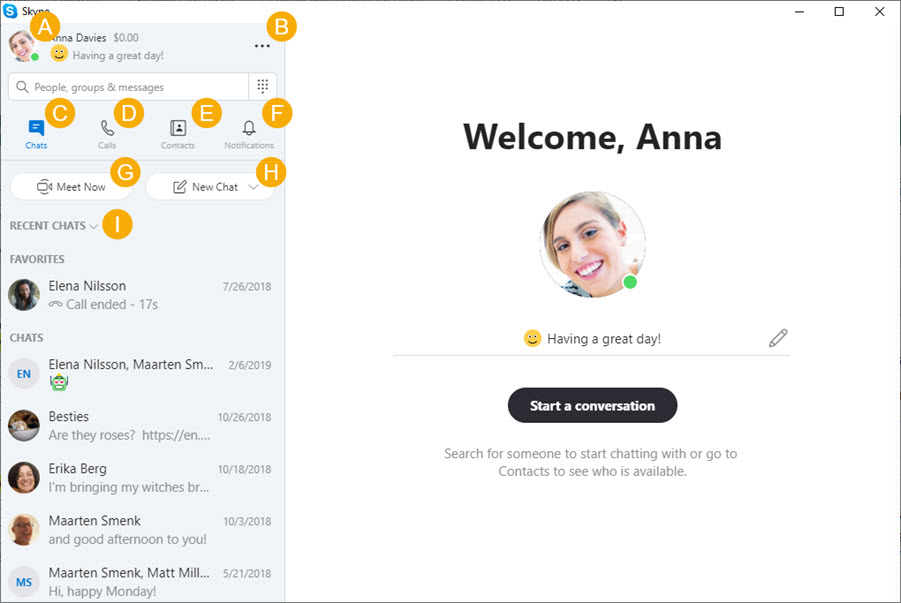 Image adapted from: Microsoft.
Oh yes, ye 'ol Skype. Not only is it available throughout the world, but it is still one of the most widely-used video call apps since its debut in 2003. This application has seen so many changes throughout the years and despite fierce competition, it still stands the test of time till today.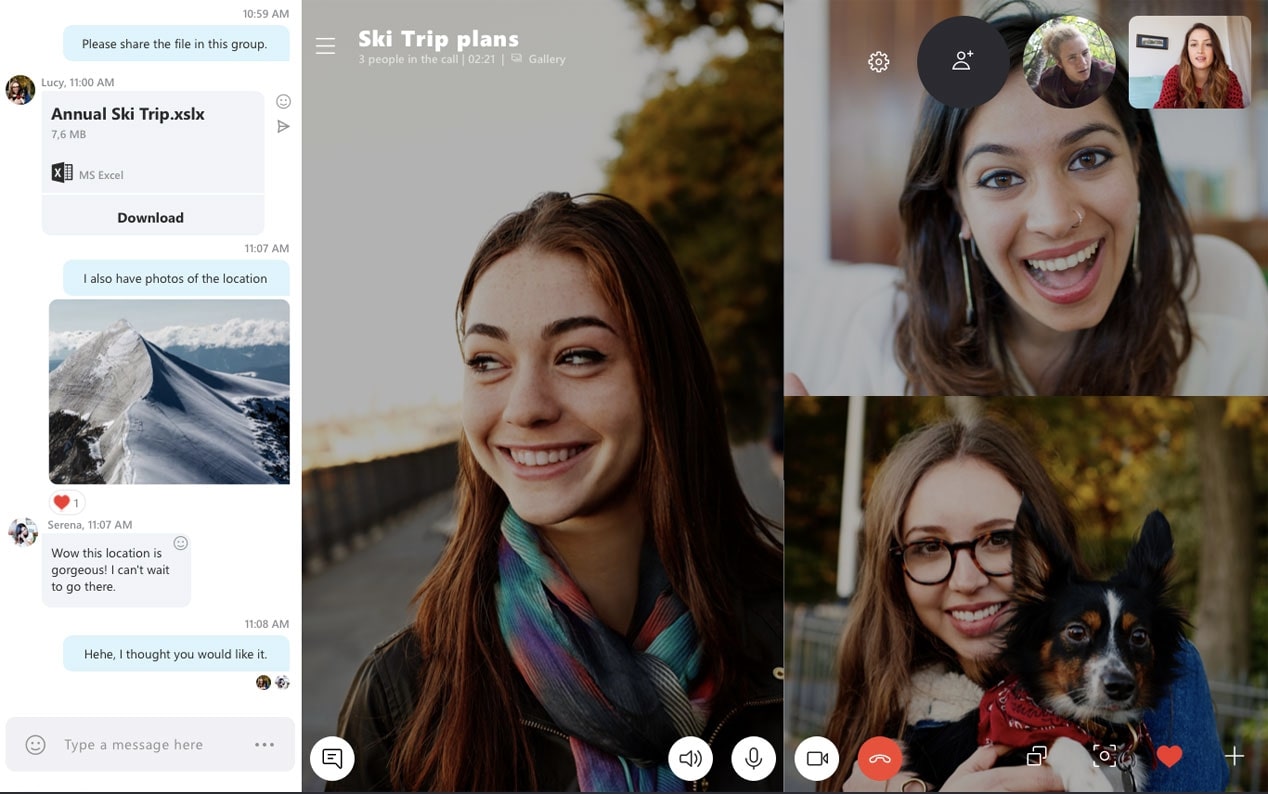 Image adapted from: Skype
Since it has been around for about 17 years, Skype is user-friendly for older generations, so your elder relatives don't have to miss out on your family chat. All you have to do is add in the email or username of your contact and you can immediately start a conversation. 
The app allows up to 50 users per group video calls and voice calls which gives you the freedom to add as many family members or friends for a mini online reunion. 
Download Skype on Google Play and App Store   
---
9. WeChat – China's version of Facebook
---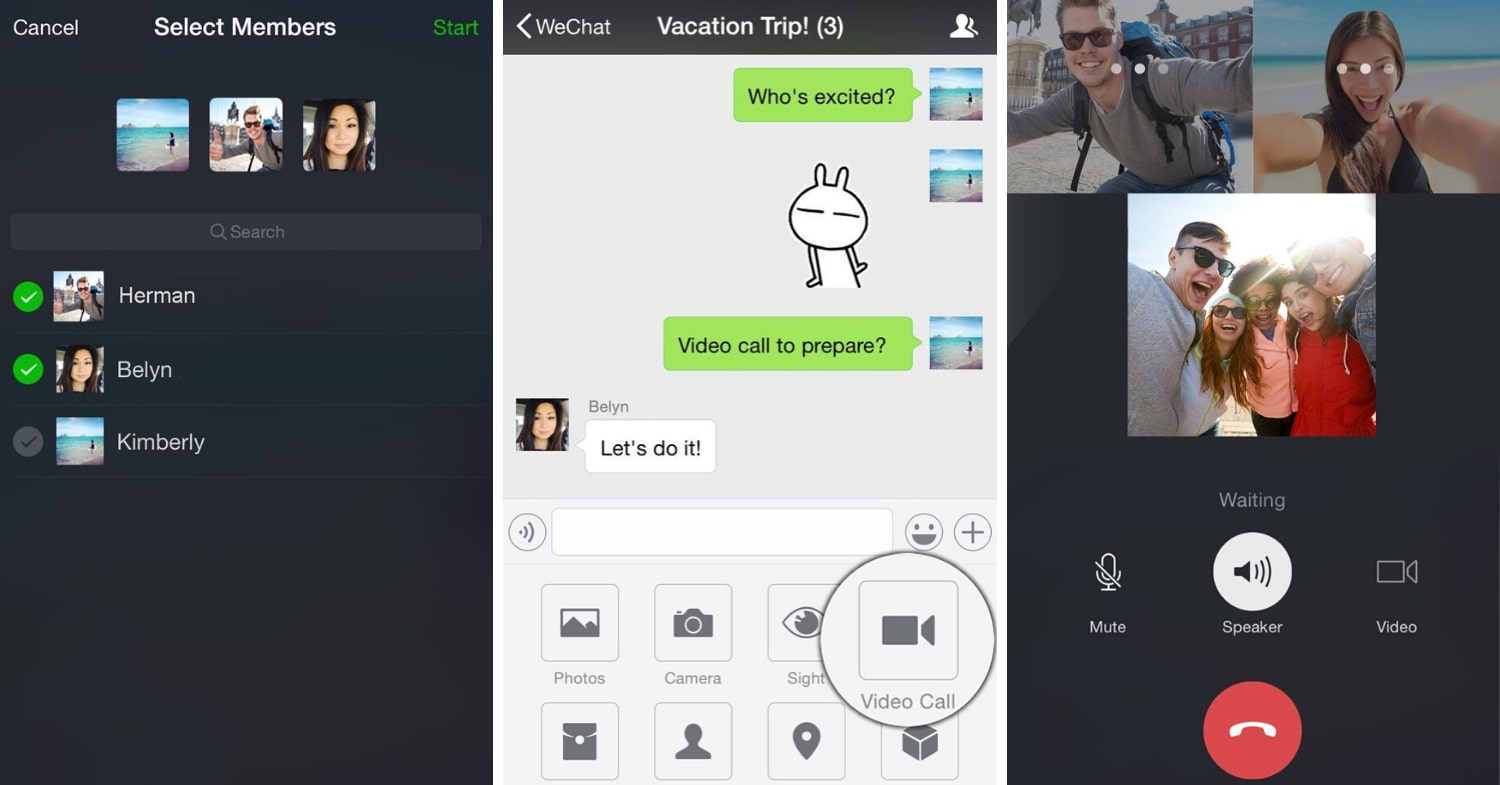 Image adapted from WeChat Blog
WeChat evidently is China's one stop shop. This single app combines text messaging, Skype, Facebook, Twitter and Instagram into one platform. Users can send photos and videos directly with other users and they can be posted as updates on their profiles just like other social media apps.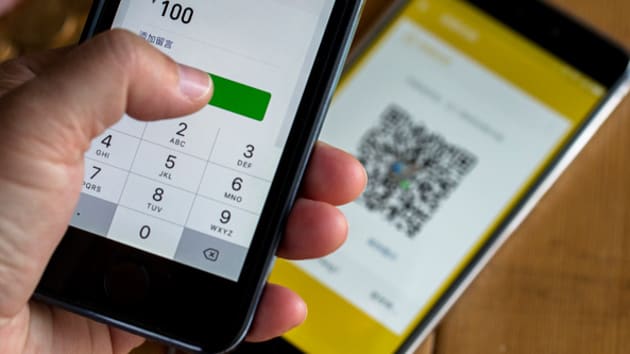 Image adapted from CNBC.
WeChat allows you to add up to 9 people a video call but you can add up to 500 members in a group chat. Besides being a communications app, you can also use it to purchase essential goods from vendors across Malaysia.
A feature that might be most useful during the MCO is the ability to send cash via the app. This would be especially helpful if you're looking to help a friend or family out during this trying time even if they are overseas. 
Download WeChat on Google Play and App Store.
---
10. Snapchat – Personalise your group chats with fun filters and lenses 
---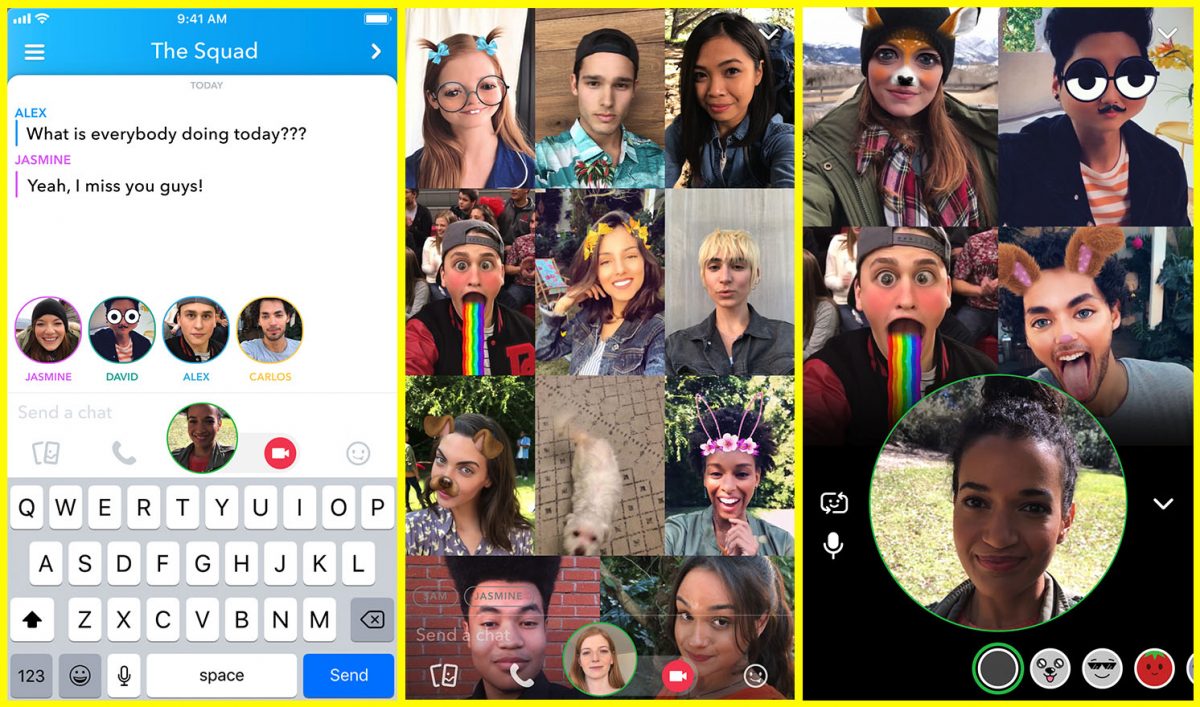 Image credit: Business Insider
Many of us know that Snapchat is a social media sharing site. But not many people know that you can also make video calls on this app, thanks to the introduction of more features since 2011. It's still a favourite social platform used by many celebrities with fun lenses and filters you can use while video and voice calling your friends.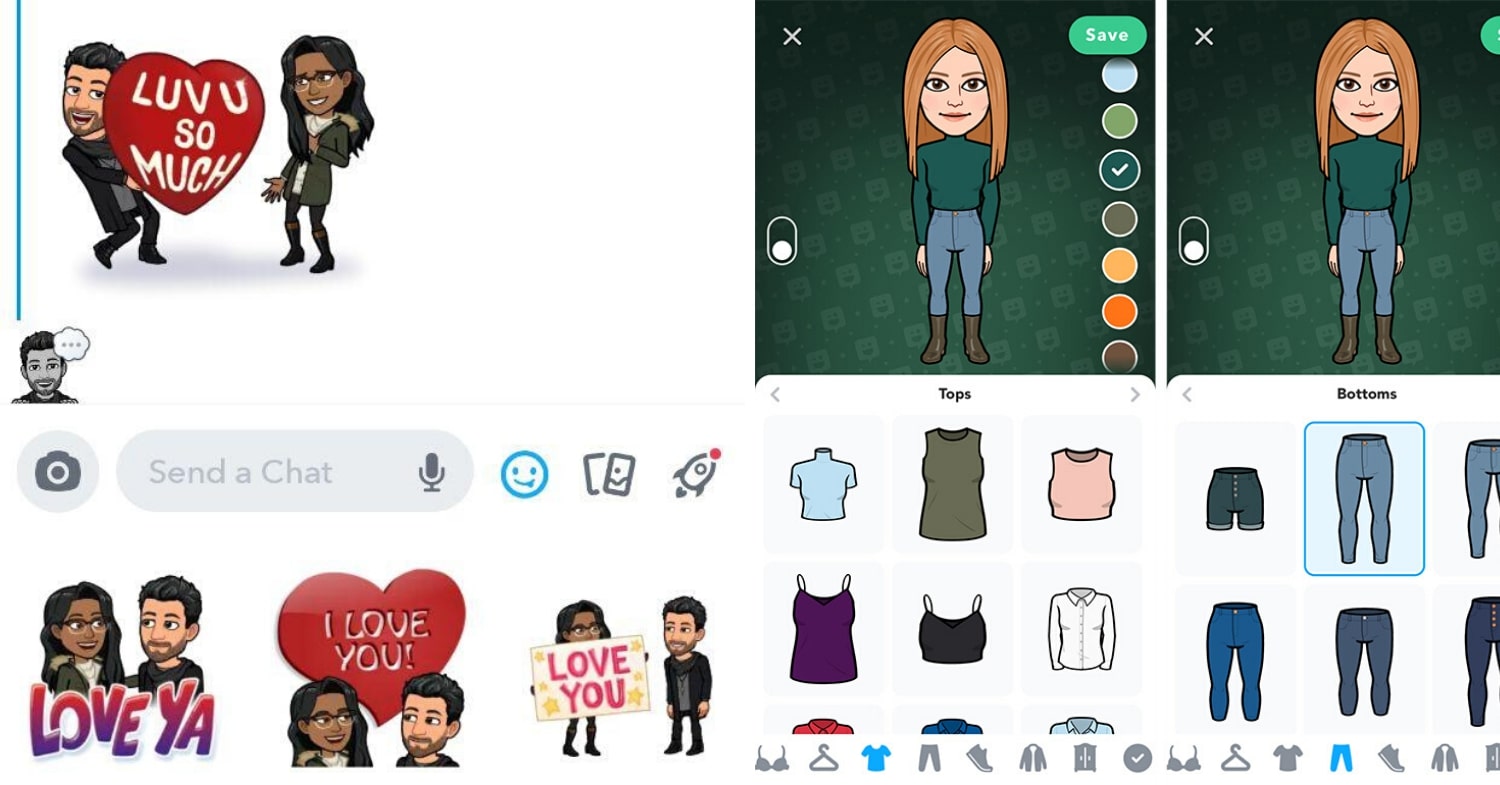 Image adapted from:Carmen Cheok and SoyaCincau
Snapchatters especially enjoy the app's feature to create your own animation in your likeness called a Bitmoji. You can even link Bitmojis with a contact during a chat and create your very own Bitmoji story.
Download Snapchat on Google Play and App Store. 
---
Apps for free video calls in Malaysia
---
With all these free video call apps available in Malaysia, you don't have to totally go into hermit mode these next few weeks as these apps can help tide over your social life while you wait for MCO to be over. 
Plus, the best part of it is that all the apps are completely free, with some even featuring in-call games so you won't run out of things to talk about. 
Read more on the Movement Control Order:
Get more stories like this!
Drop us your email so you won't miss the latest news.