Things to do in Gamuda Cove
---
We're always looking for another jungle to trek, an unexplored lake to cool off in, and new outdoorsy activities to escape the mundane. Luckily for us Malaysians, we live in a country that's a recreational hotspot – it's hard to run out of fun things to do no matter where you are.
Tucked away from the bustling urban centres of Selangor is Gamuda Cove, a buzzing hub of outdoor activities for the adventure-hungry. Situated in Kuala Langat, just a 45-minute drive from Kuala Lumpur, the 1,530-acre park hosts a bevy of exciting attractions.
From an indoor go-kart track and a water park, to serene nature parks and picturesque lakes, here's a full guide to Gamuda Cove:
---
Laidback & thrilling activities across four different parks
---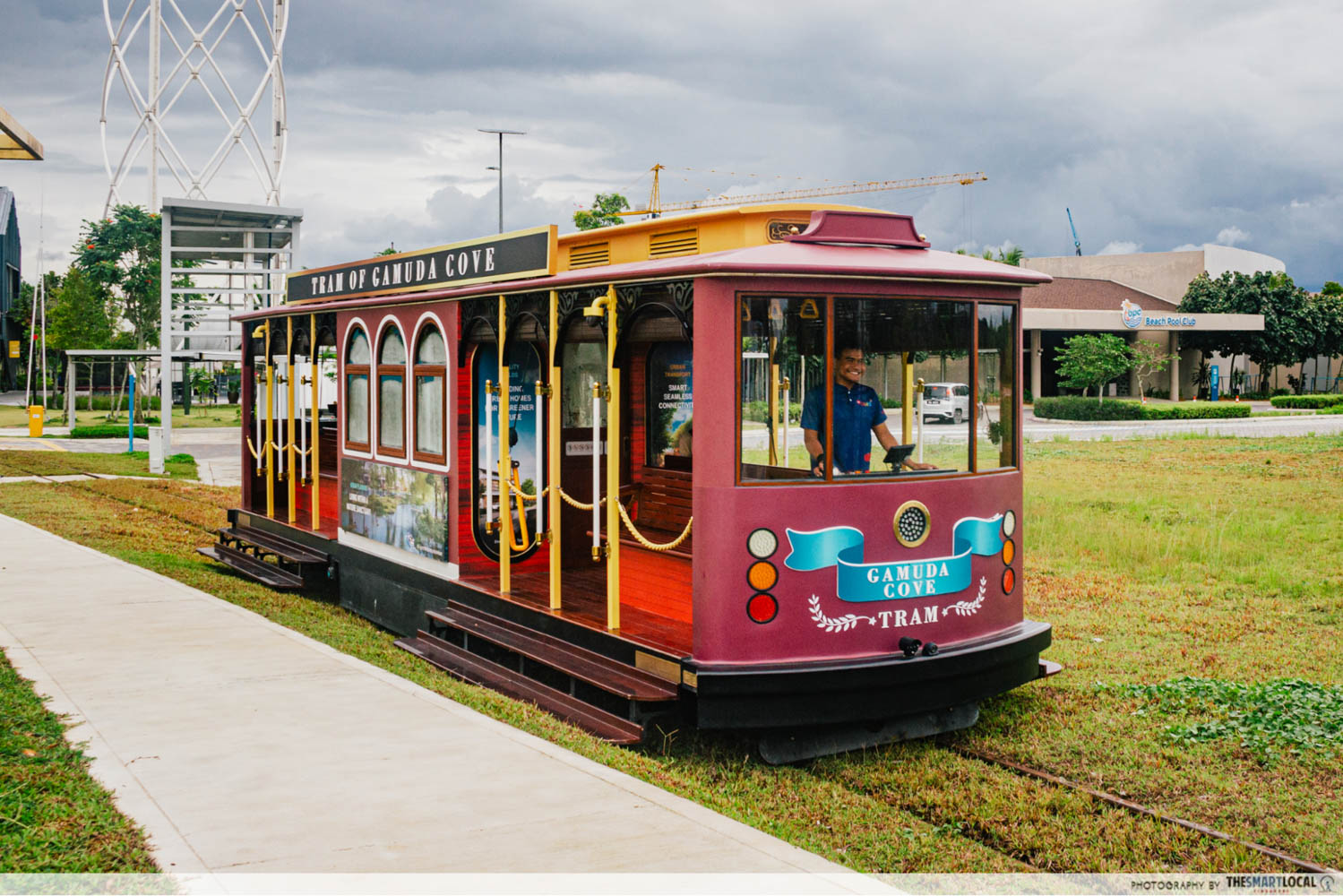 Gamuda Cove spans a pretty massive area. Aside from being home to a serene residential area, it encompasses GL Play, which offers a plethora of leisure activities and attractions for residents and visitors alike to discover. 
Once here, you can hop on convenient electric trams that connect its three distinct parks categorised by nature, adventure, and water. Within each zone are its own set of thrilling activities and attractions to appeal to every type of outdoor enthusiast.
With so much ground to cover, we rounded up some of the highlights from our visit: 
---
– Explore nature at Paya Indah Discovery Wetlands –
---
1. Go on a sightseeing boat cruise through a lotus-filled lake
---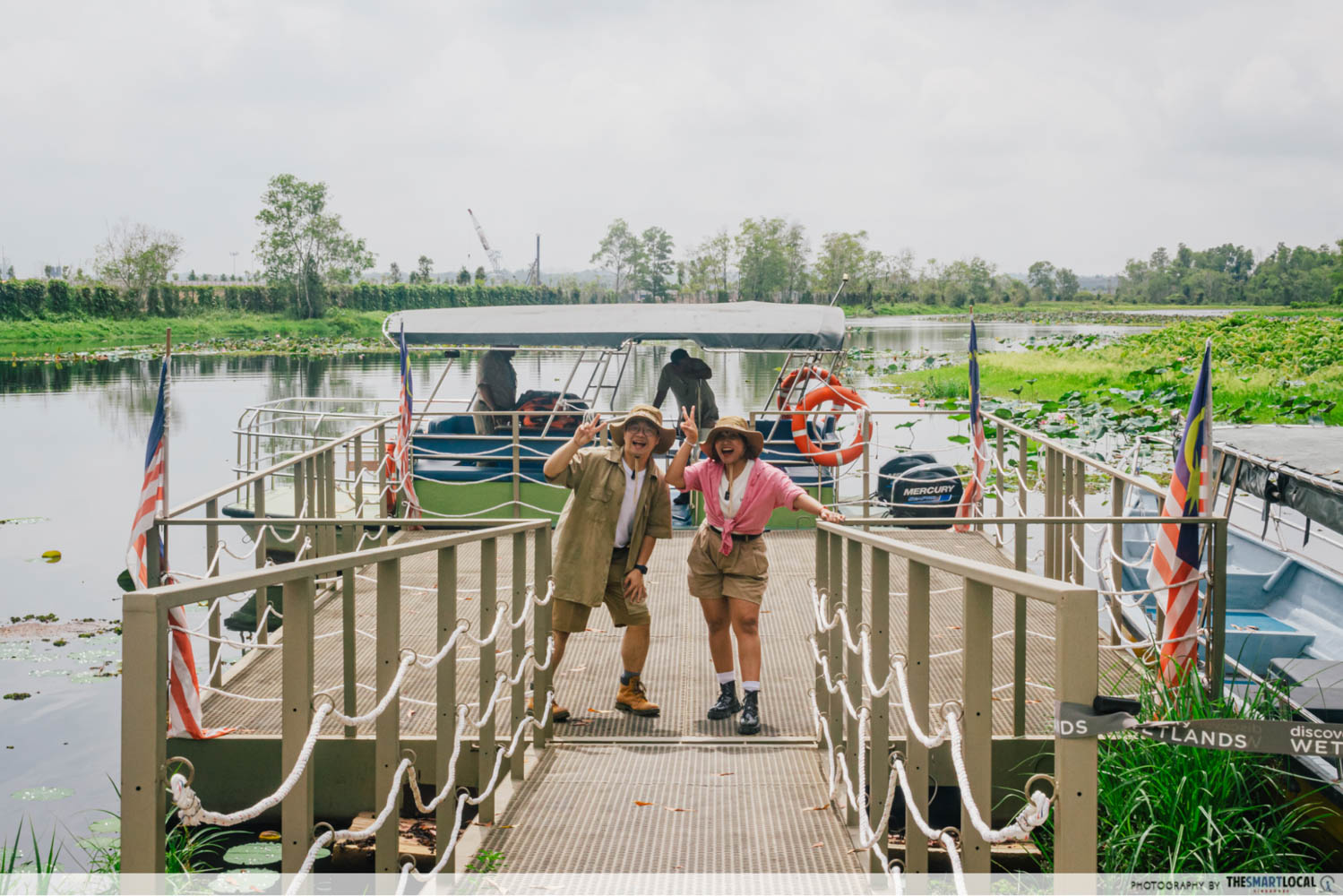 We're pretty spoiled when it comes to nature spots in Malaysia. But here's another one to add to your must-visit list in Selangor: Paya Indah Discovery Wetlands. This water-dominated nature park spans a whopping 1,111 acres and comprises 14 scenic lakes that are home to a wide range of flora and fauna.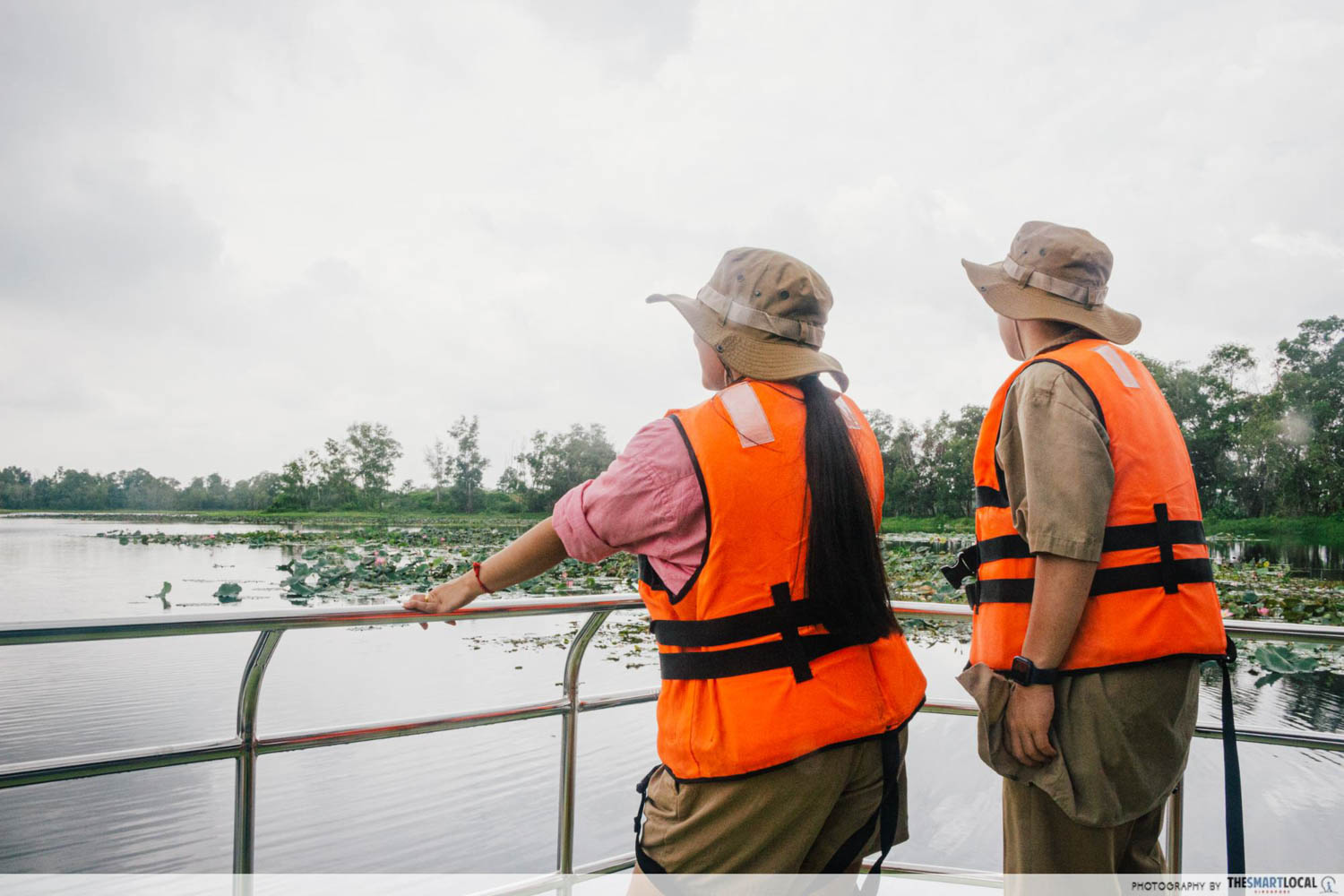 The best way to soak up views of the lakes is by hopping on a boat cruise. As the park is located near KLIA, there are no tall buildings to be seen anywhere on its perimeter – once you enter, it's pretty much nature as far as the eye can see.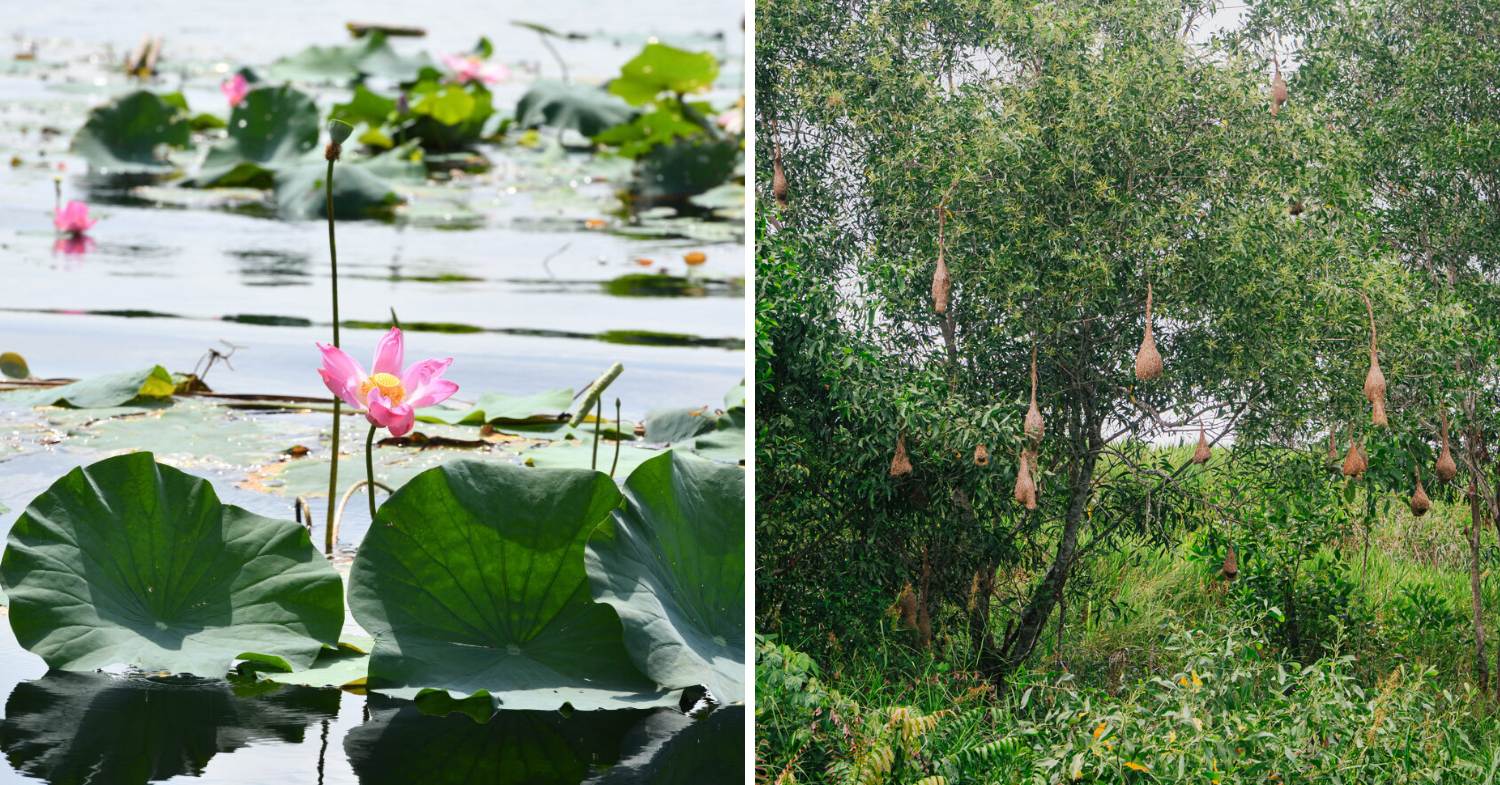 Soak up postcard views of lotuses and even spot clusters of birds' nests.
Image adapted from: Gamuda Cove, The Smart Local Malaysia
During the 15-minute cruise, you can see various wildlife such as cranes hovering over the water and perched on the floating patches of green around you. For even more stunning views of the surroundings while on the cruise, drop by during peak lotus blossom season between June and August to see a sea of pink lotus flowers in full bloom. 
You can enjoy a boat cruise and take a guided tour through the wetlands with the Nature Wanderlust package, priced RM50/pax.
---
2. Hop on the Safari Insta Tour to journey through a serene nature trail 
---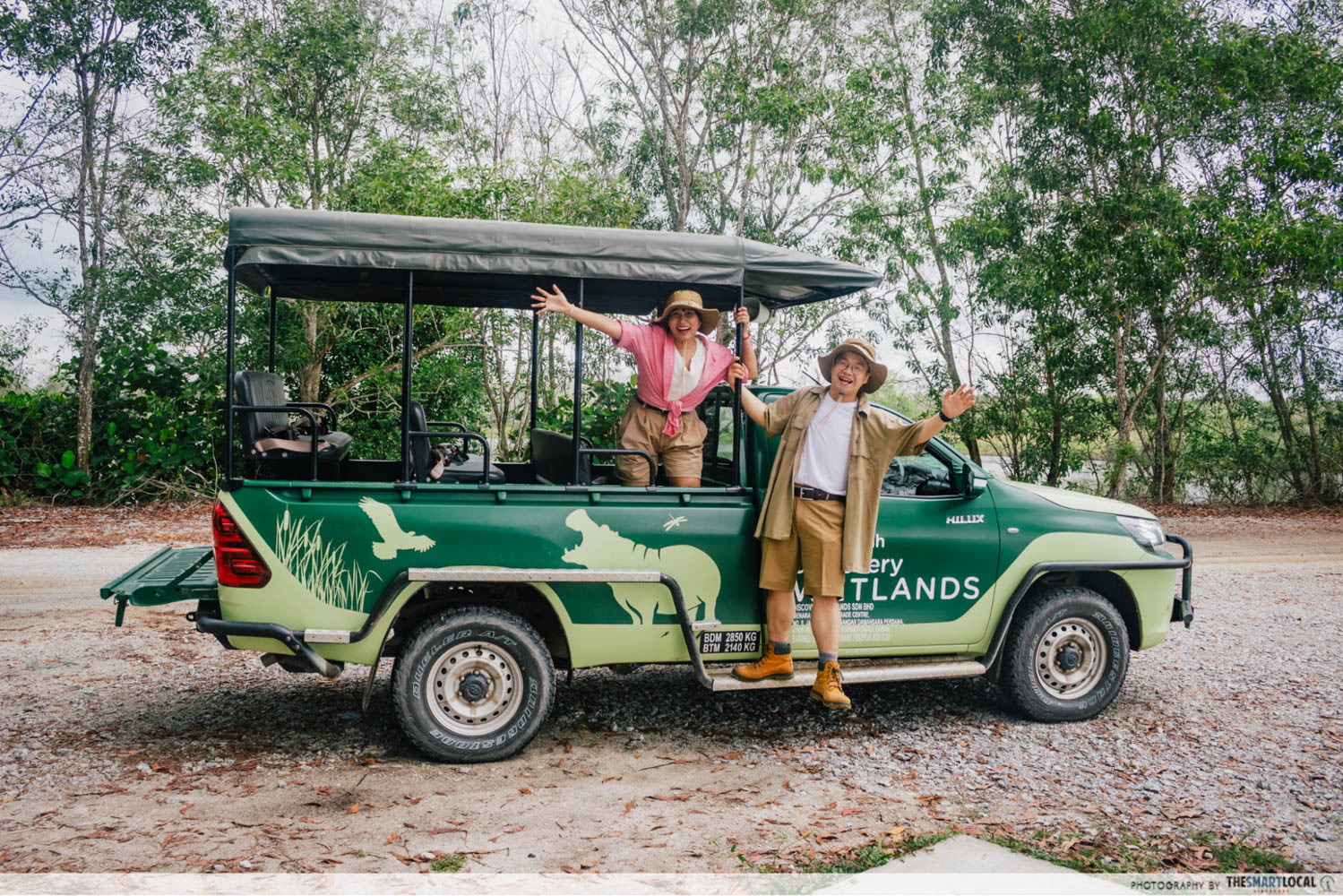 While there aren't any dinosaurs at Gamuda Cove, you can still get on a Safari Insta Tour (RM30/pax) truck that takes you through a verdant nature trail, Jurassic Park-style.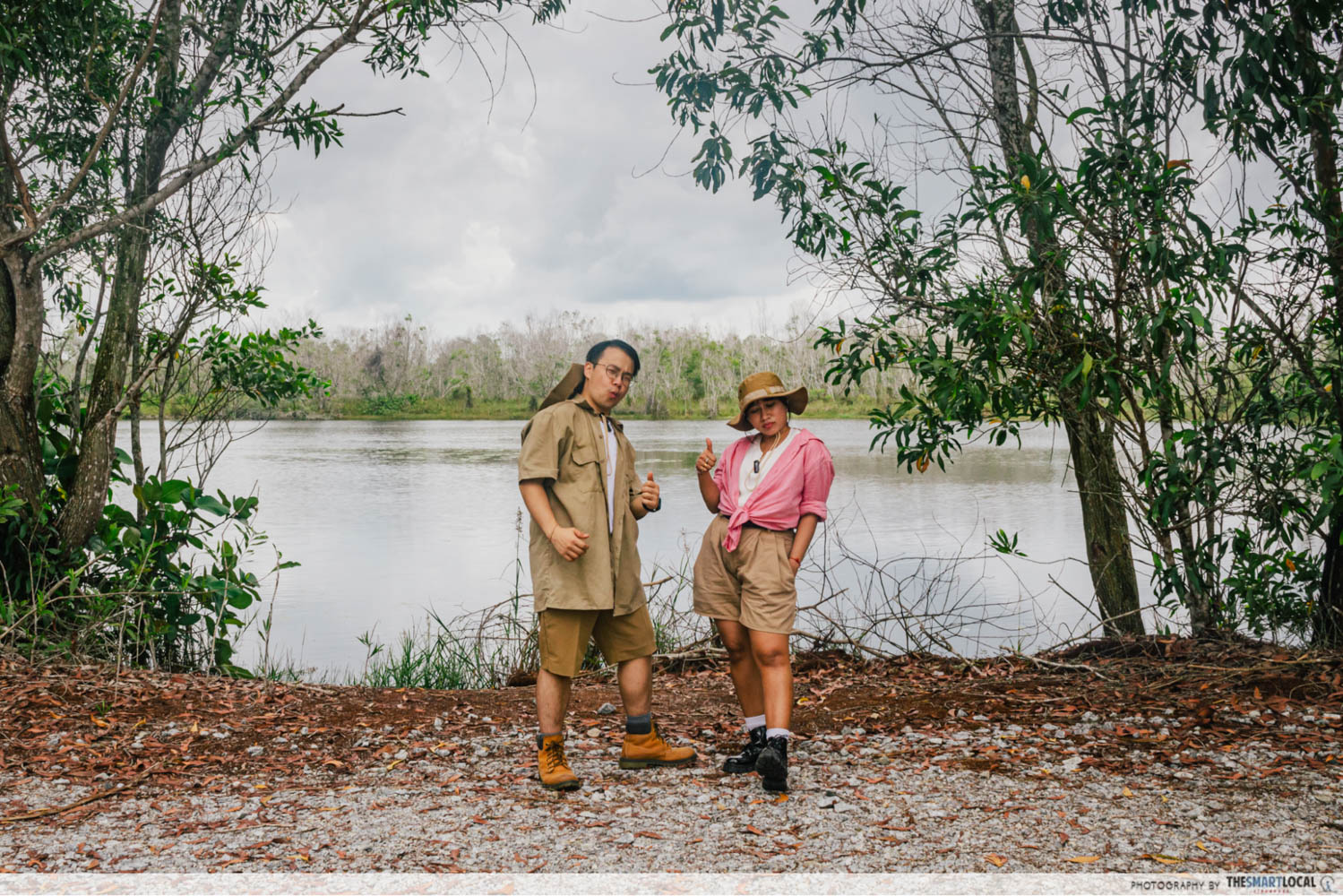 On the 2-way ride with a designated park ranger at the wheel, you'll find plenty of opportunities to snap stunning shots for your social media of everything – from the serene piers and lakes, to bamboo trails and wildlife such as monkeys and monitor lizards. 
Also look out for the nostalgic Rumah Melayu along the 45-minute journey, where your whole crew will get the chance to snap Insta-worthy photos.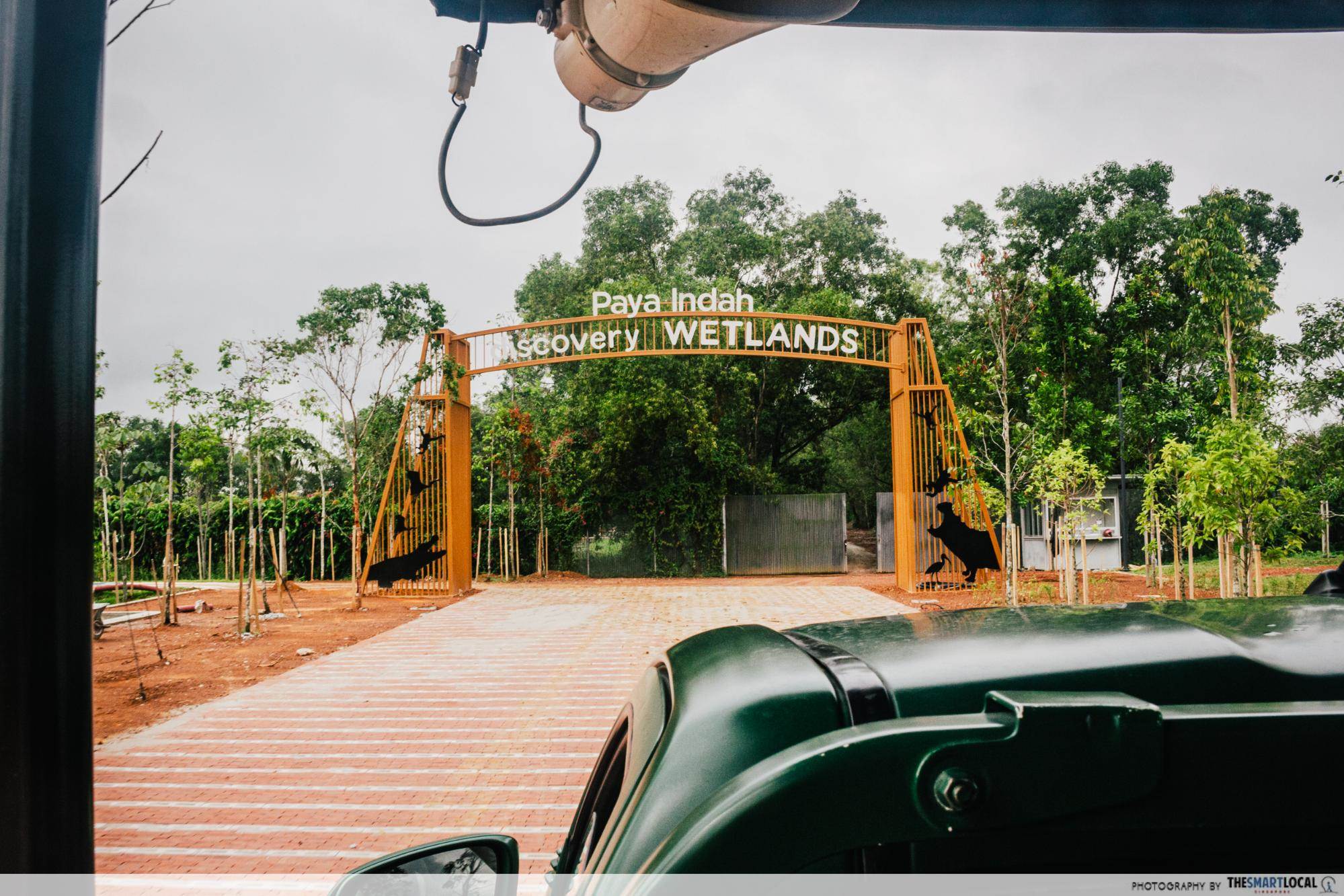 ---
3. Feed hippopotamuses & get up-close with crocodiles 
---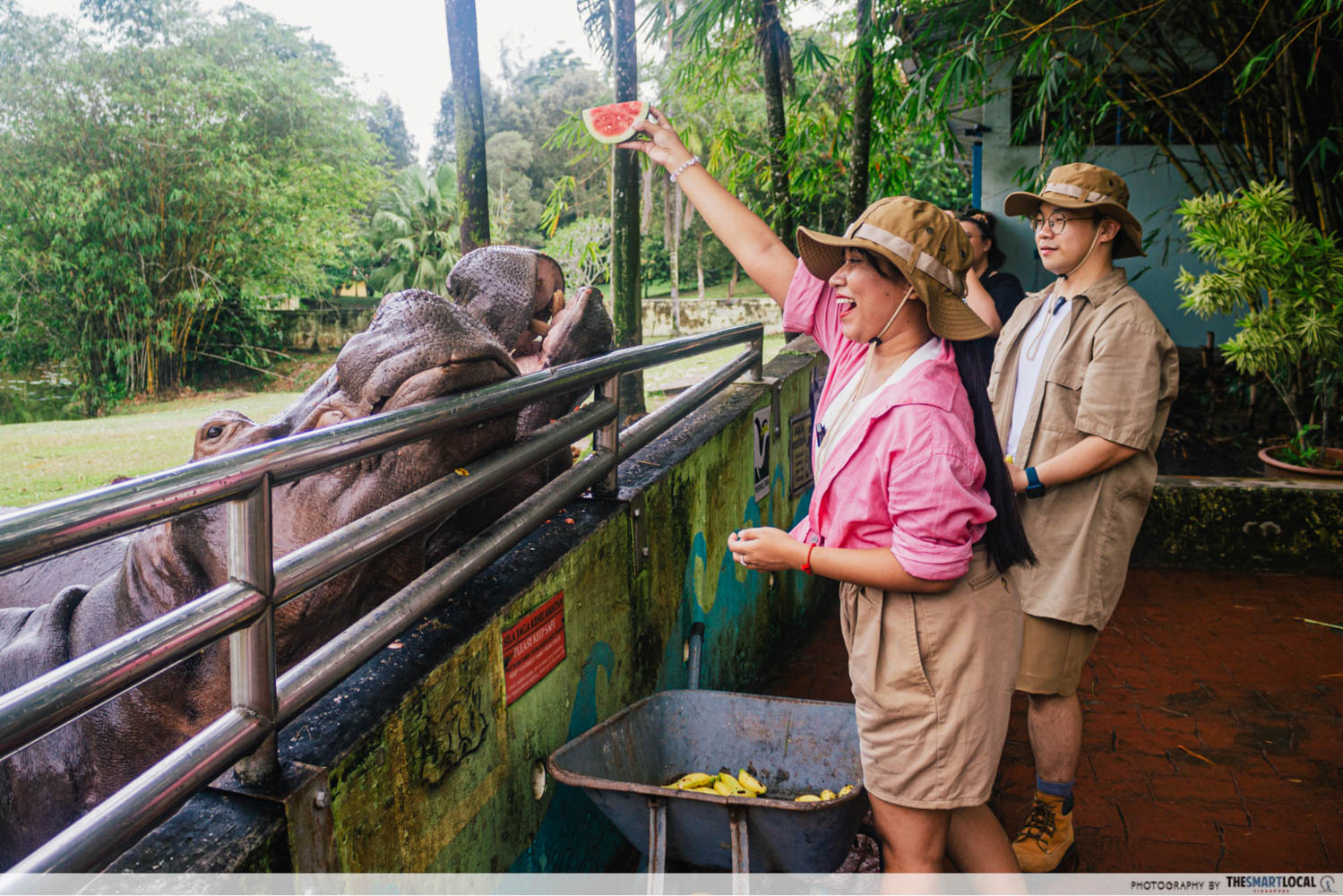 A safari experience isn't complete without encounters with the magnificent resident wildlife, of course. As you journey through the wetlands, you can hop off the safari truck to get up-close with some of the animals that call this area home.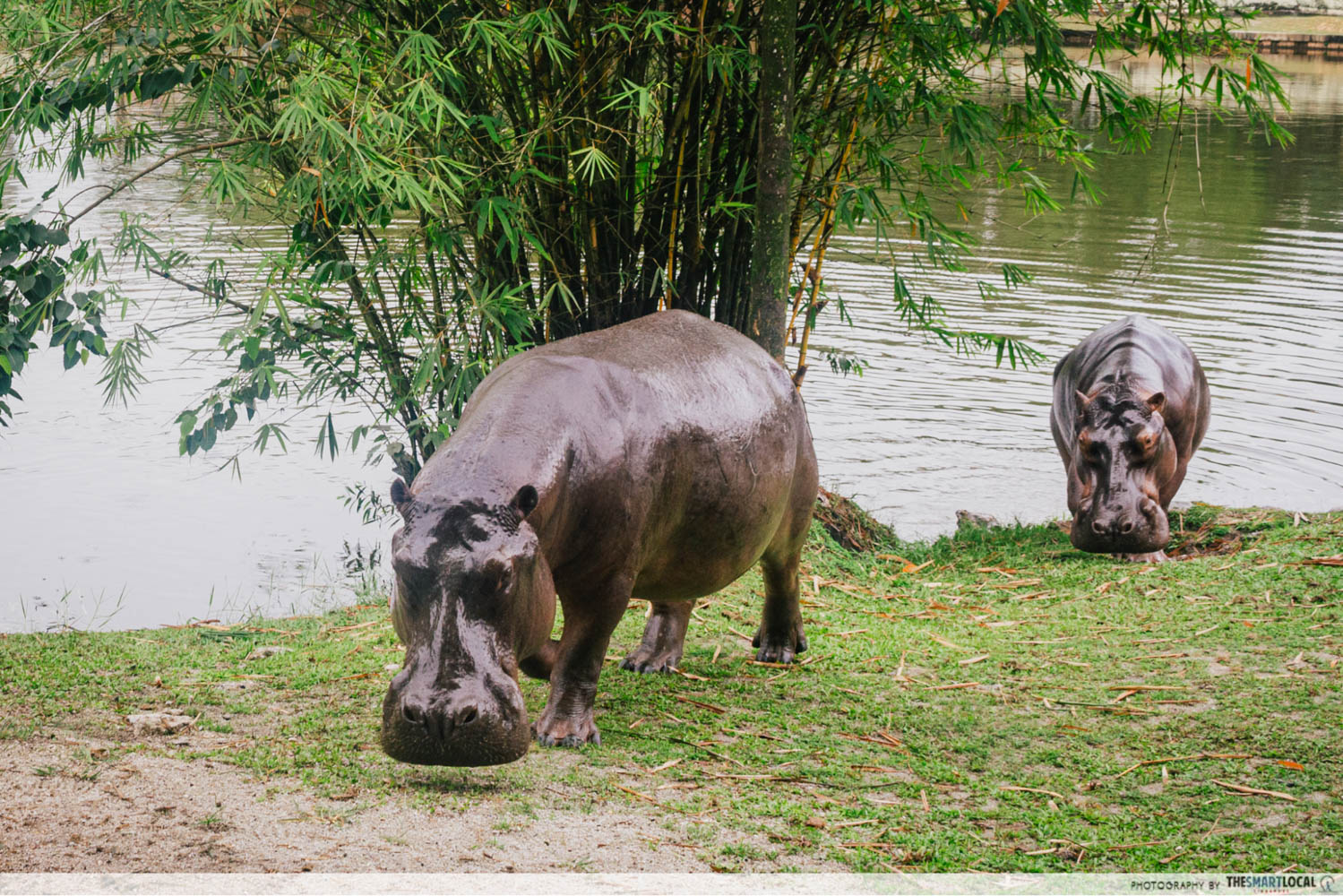 Hand-feed the park's hippopotamuses yourself with approved foods supplied by the friendly safari guides, and take selfies with the gentle giants in tow. The pair of hippopotamuses at the wetlands, Baby and Lily, will eagerly greet visitors with their jaws open.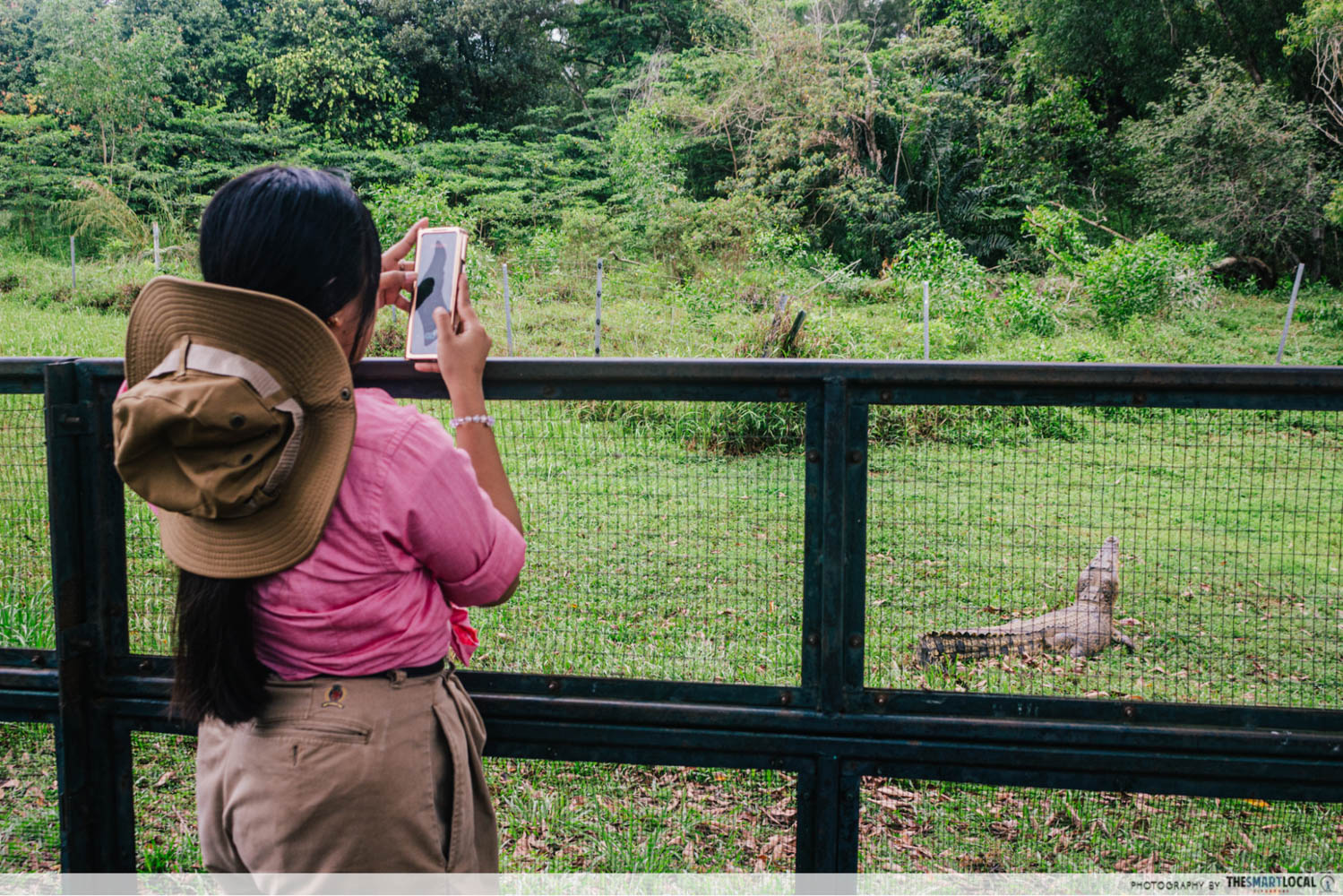 Then, watch as the staff feed the crocodiles from the river with raw poultry, and take photos of the awe-inspiring reptiles as they roam the grassy banks. 66 crocodiles currently reside in the lake, and they habitually venture closer to the gates come feeding time on Sundays.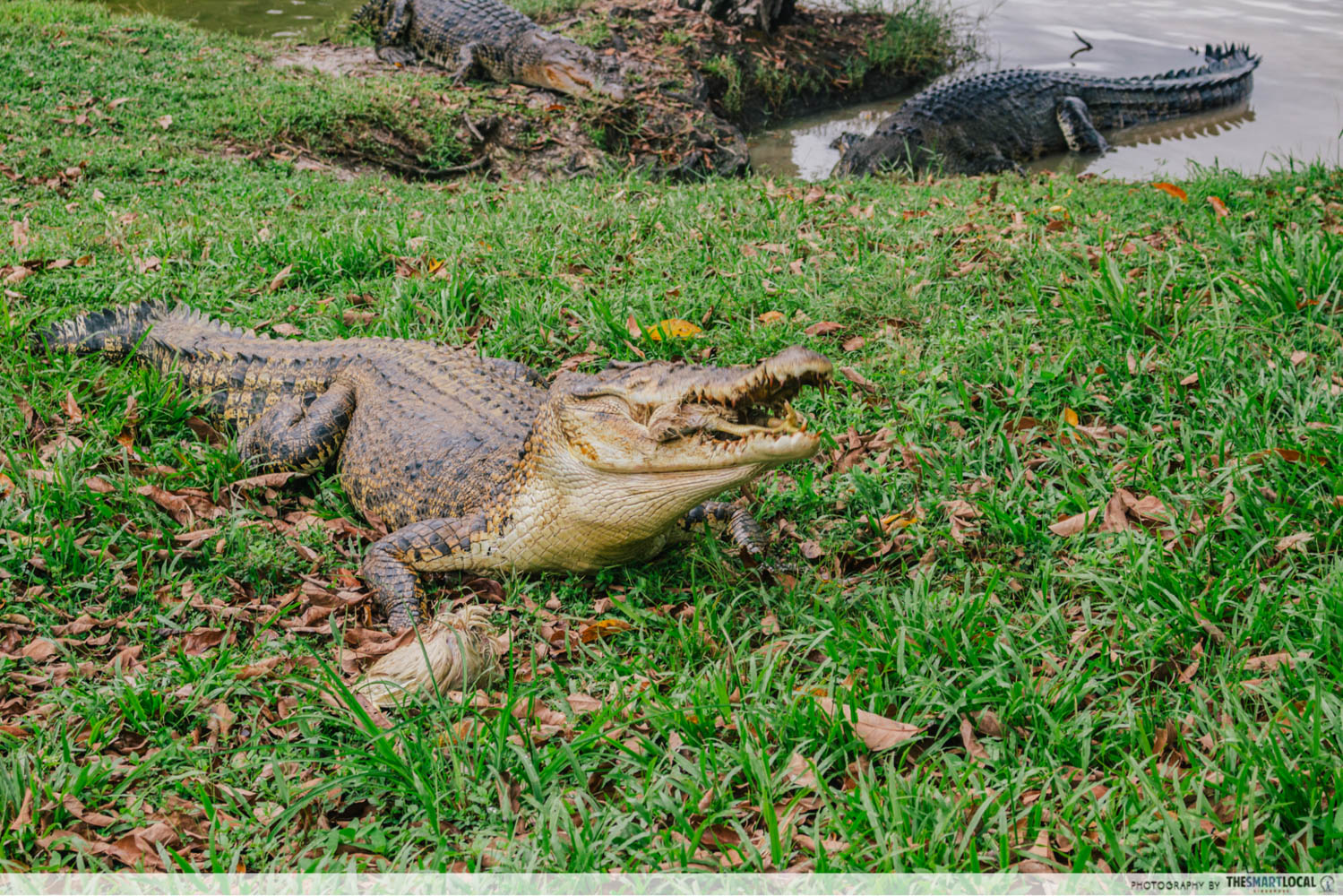 ---
– Discover wetlands biodiversity at Wetlands Arboretum Centre –
---
4. Learn more about local fauna & flora at Wetlands Arboretum
---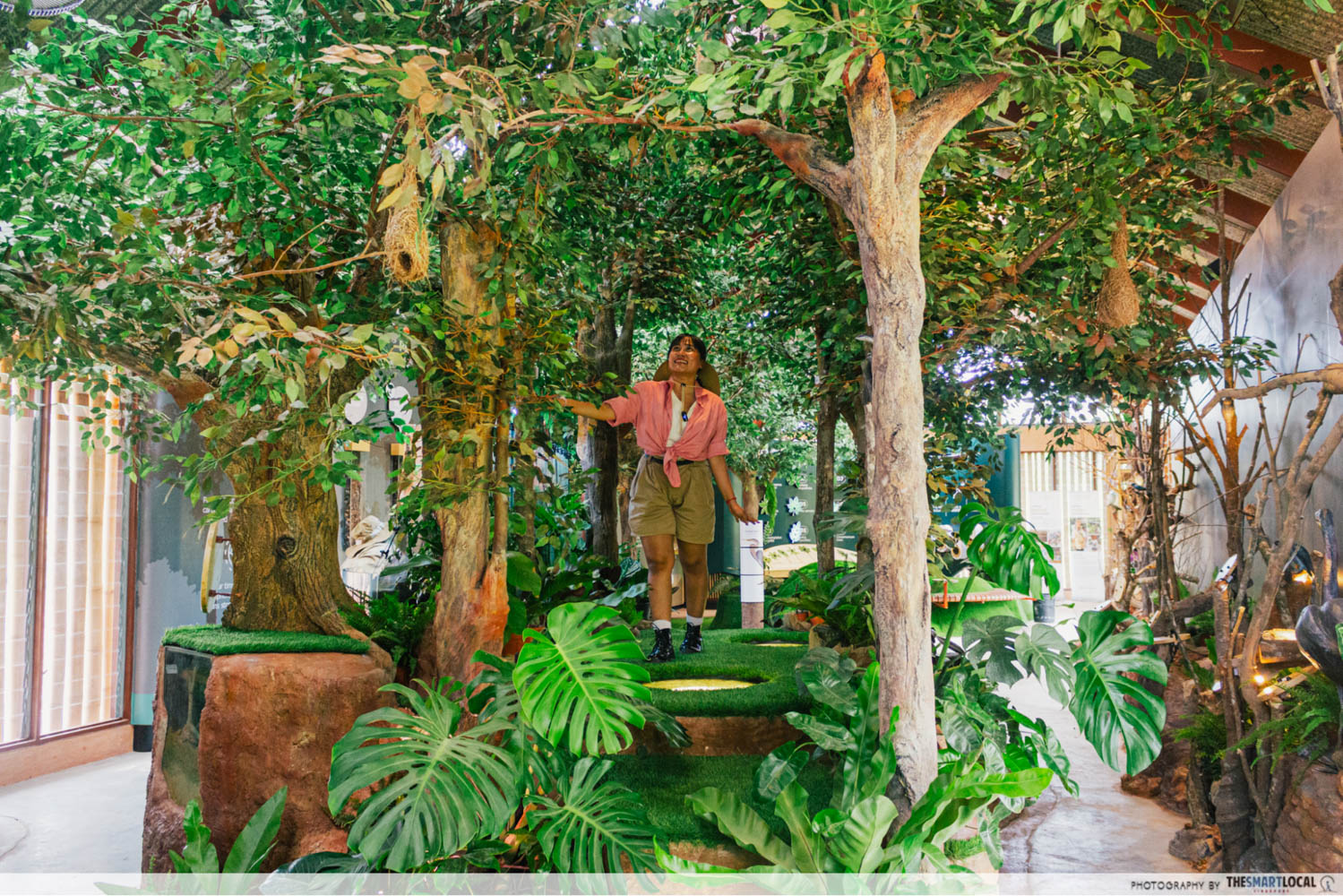 A new must-visit attraction at Gamuda Cove is the Wetlands Arboretum – a space dedicated to nature research and the conservation of forests and wildlife. Visitors can drop by the Wetlands Arboretum Centre to learn more about these efforts, and also the fauna and flora that thrive in Paya Indah Discovery Wetlands.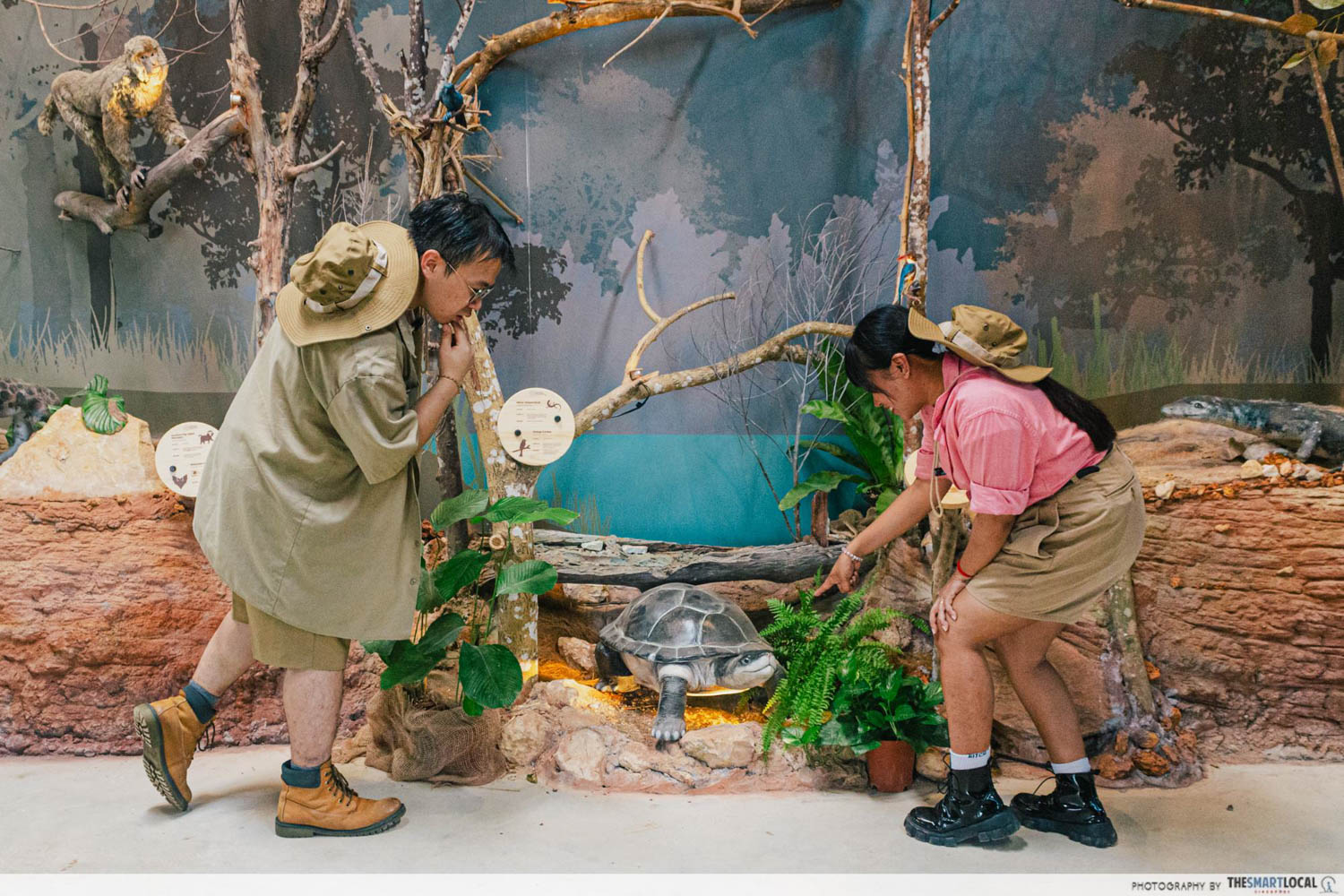 Find information on various wetland animals here, including their endangered status, habitats, and diets – among the animals featured are Malaysian Giant Turtles and Asian Water Monitors.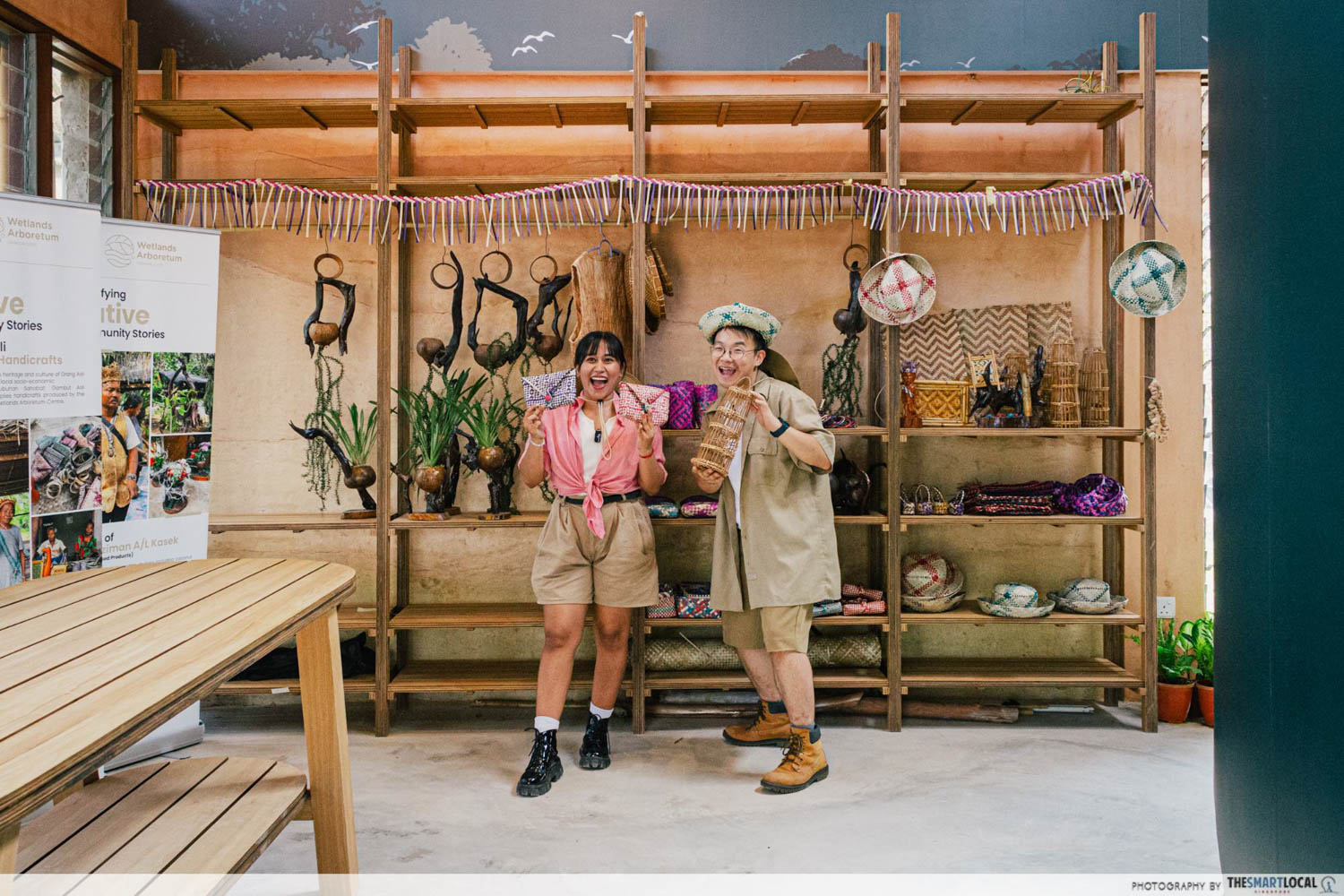 There's also a space within the gallery that honours the native Temuan Orang Asli people, who inspired the rehabilitation of the wetlands. On a shelf, you can find everyday tools and handicrafts such as woven hats and baskets – used and made by the native group, and sold here to support their work.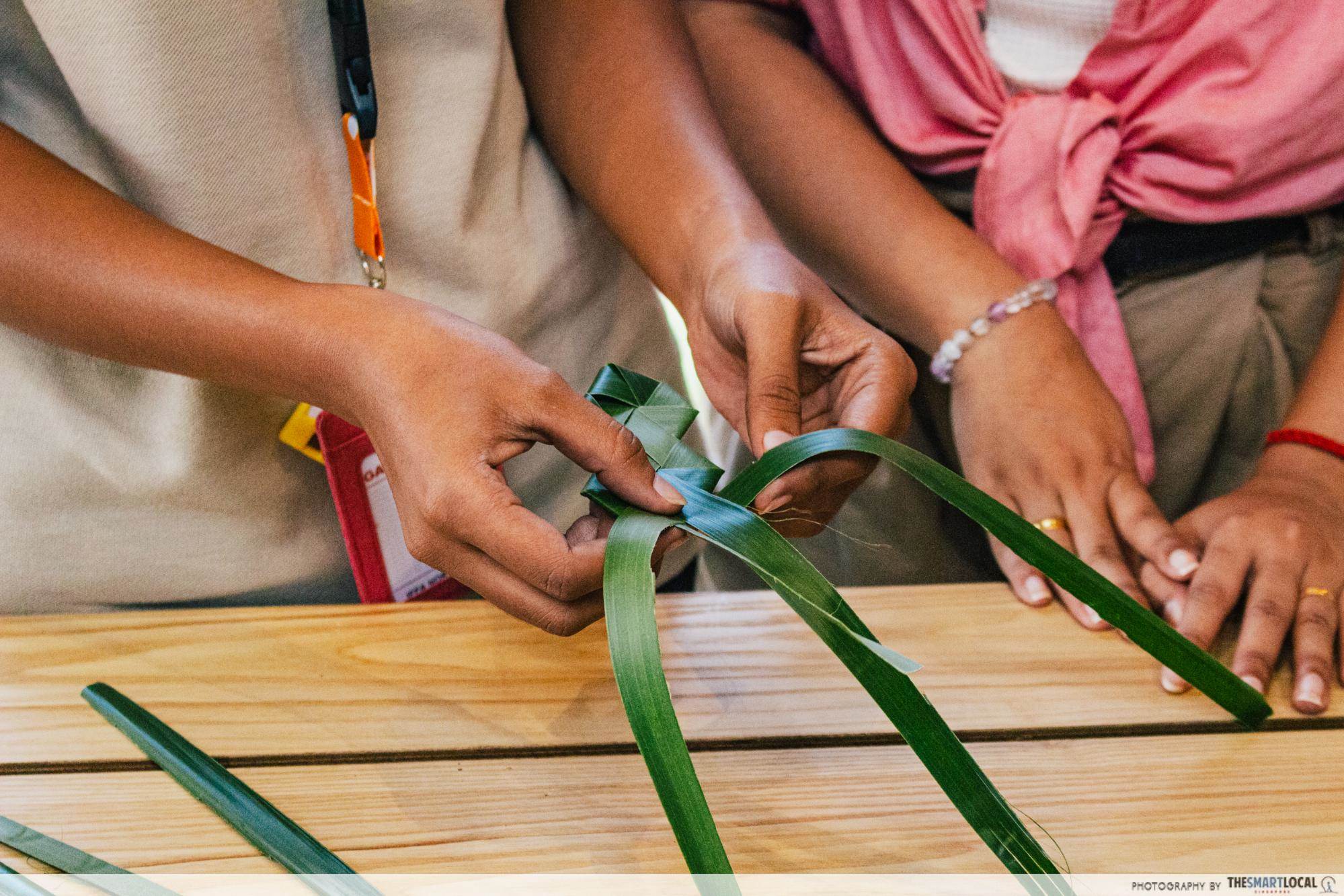 Orang Asli Handicraft Workshops are also held at this space. We tried our hands at weaving pandan leaves, which is a process used to create some of the handicraft items on view in the gallery.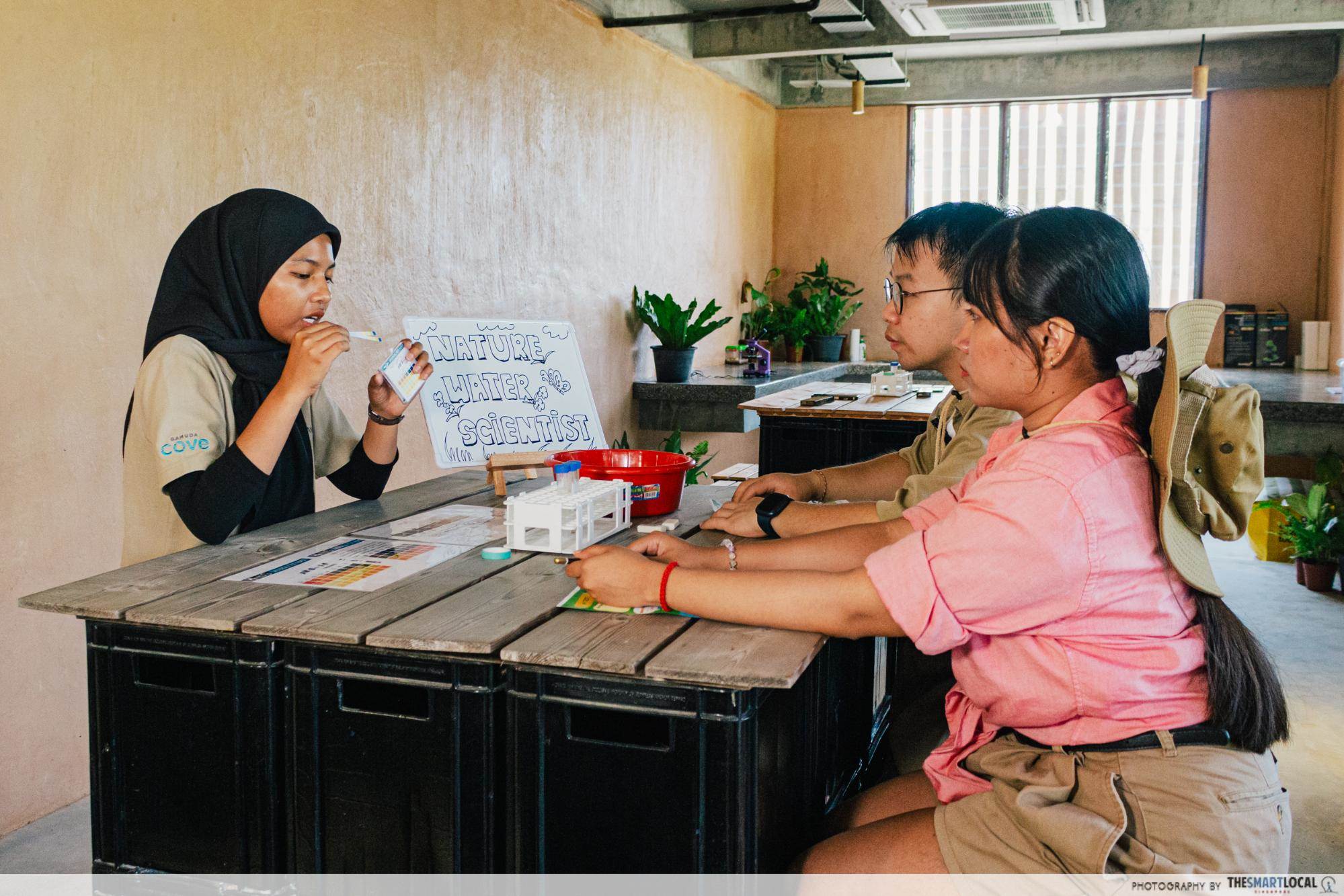 Another fun activity to check out here with the kiddos are the Arboretum Workshops – Herbarium Collection and Water Scientist – which take place in the mornings and evenings. 
These are catered to kids aged between 4-12, to introduce lil' scientists to a variety of wetland animals and plants, as well as educate them on water quality and conservation.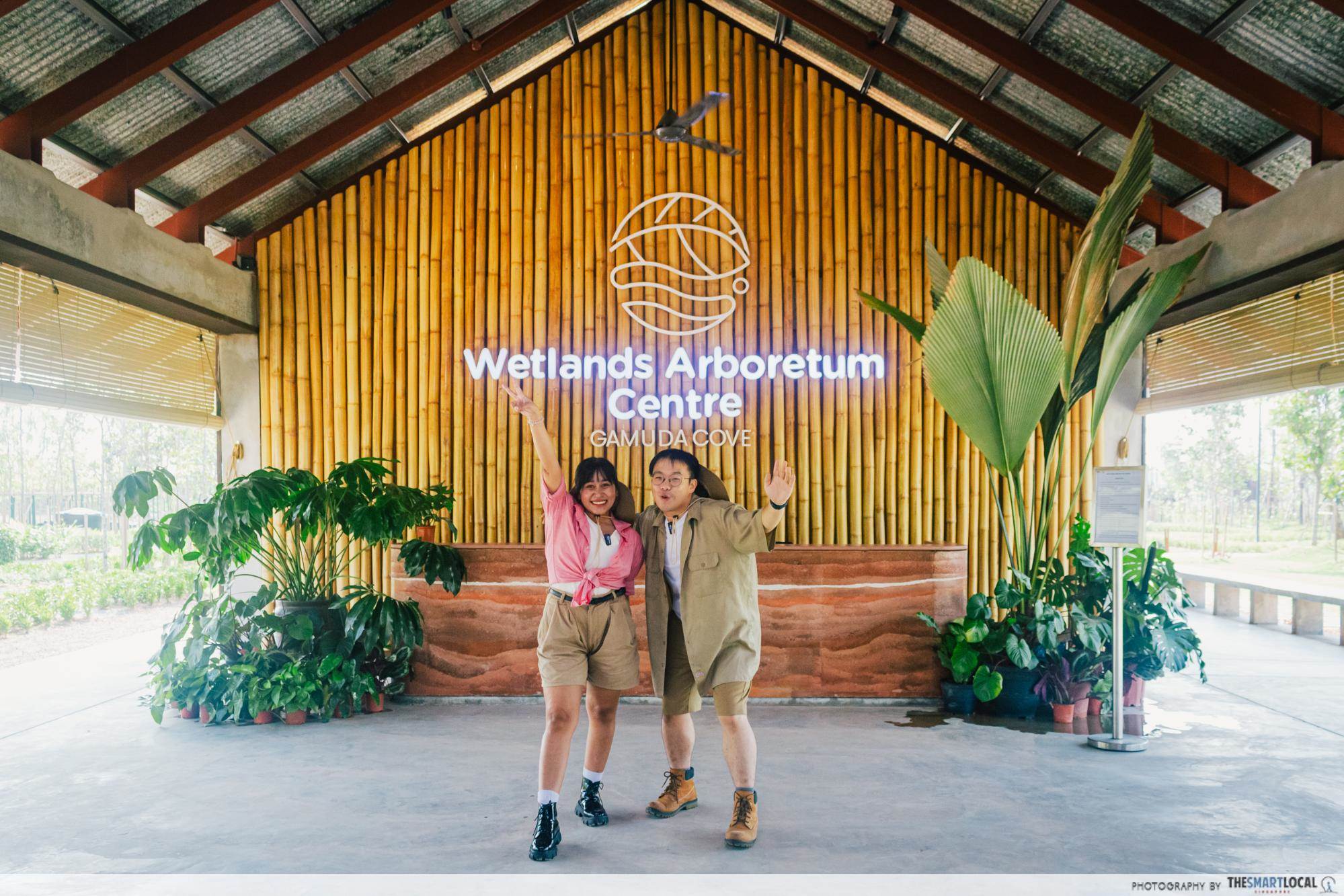 Three programme packages are available, with different activities offered so you can book one according to your interests. 
The Adventura A: 'Hippo (from 50/pax) package, for starters, includes a Safari Insta Tour and animal feeding, as well as a walkthrough of Arboretum Gallery and Urban Farming. You'll conclude the tour with a workshop to learn more about wetland plants or water quality and conservation.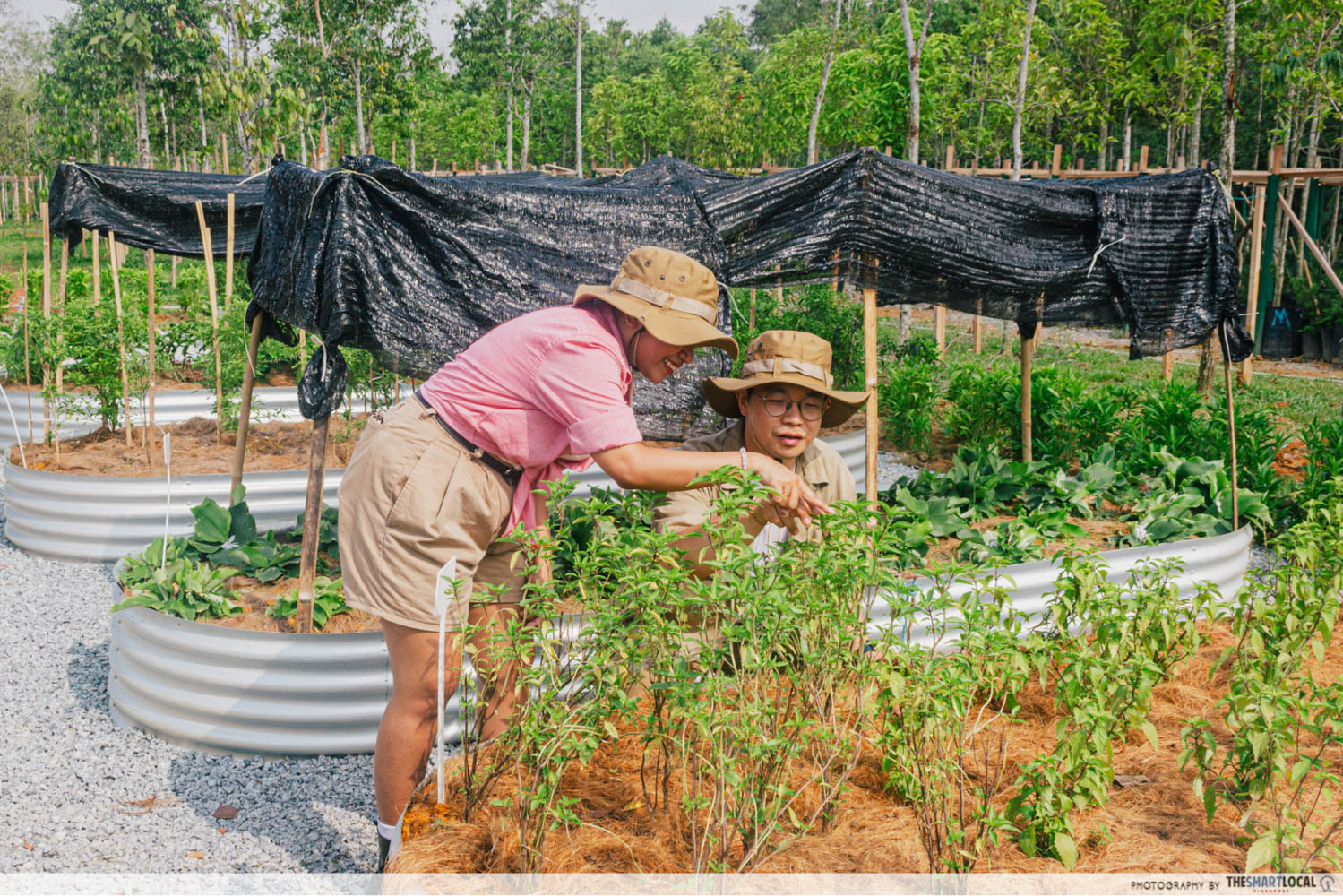 Hand-pluck and take home curry and pandan leaves from a garden here that houses over 200 plant species. You can also try your hand at planting and composting.

---
– Go on a thrilling adventure at Discovery Park –
---
5. Race your friends at an indoor go-kart track, RUD Karting
---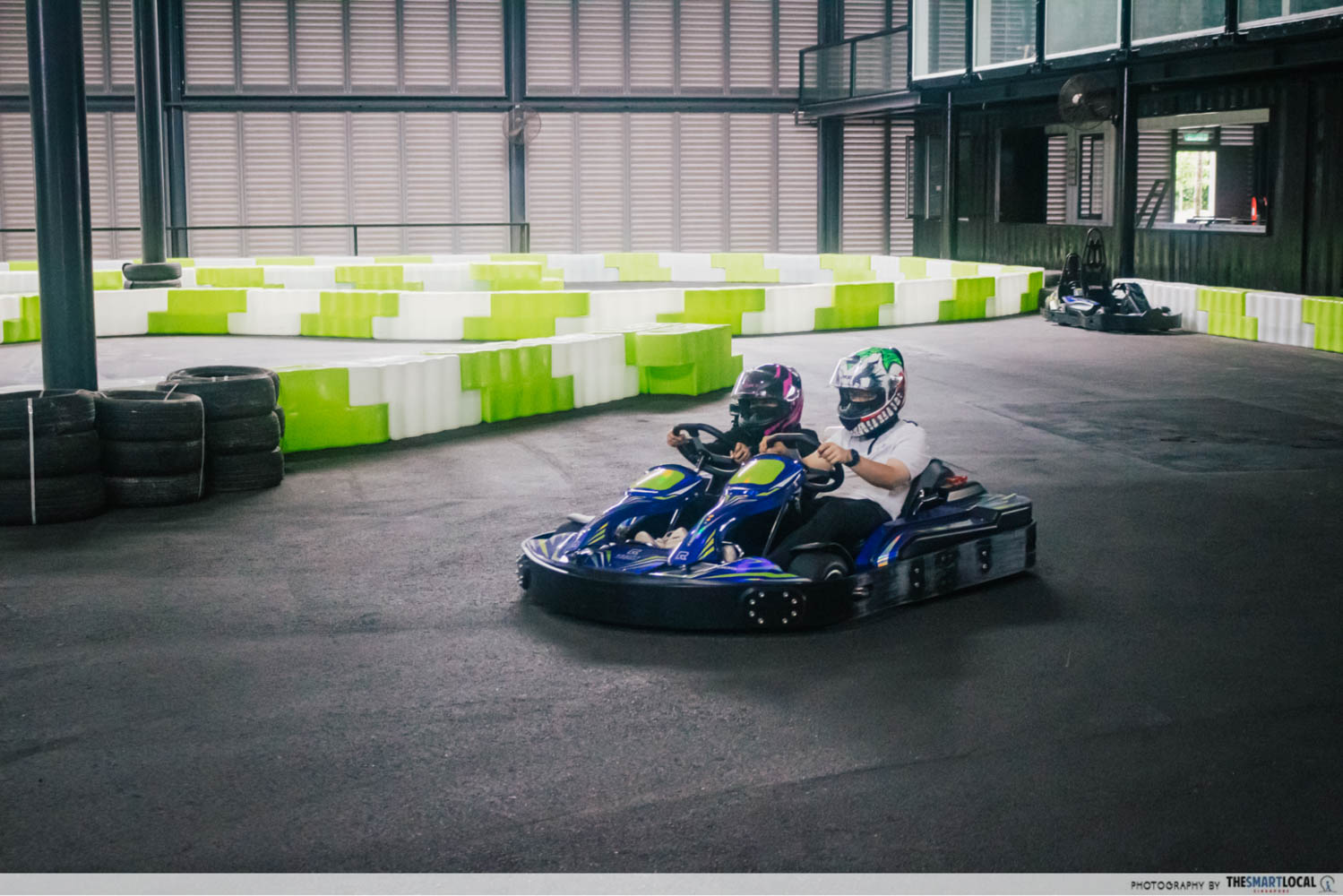 Whether you're a budding or seasoned racer with a need for speed, take your go-kart sessions to RUD Karting at Gamuda Cove. The go-kart centre's new flagship outlet features an indoor 2-storey track with sweeping turns, an overpass, and a tunnel, so you can have a thrilling race with your friends come rain or shine.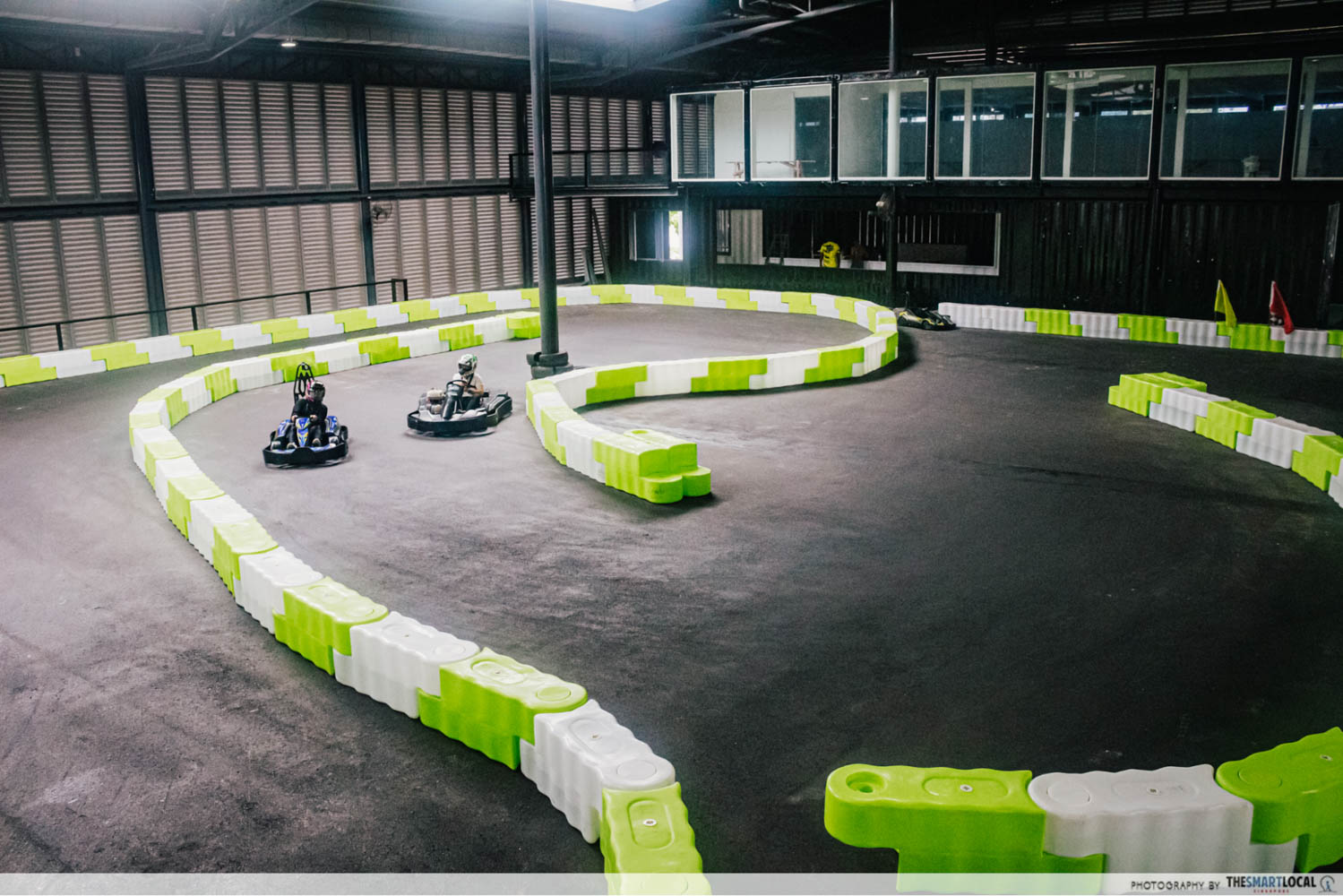 Take your pick between various karts available for you to test out your skills with no driver's licence required – they include electric karts (from RM99) and petrol karts (from RM75). There's also twin karts (from RM75/session), which is a double-seater kart with a pair of steering wheels, that allows for side-by-side rides with your SO or even your kiddo.
The speed for the electric karts can be adjusted by remotes, so kids as little as 60cm can join the race.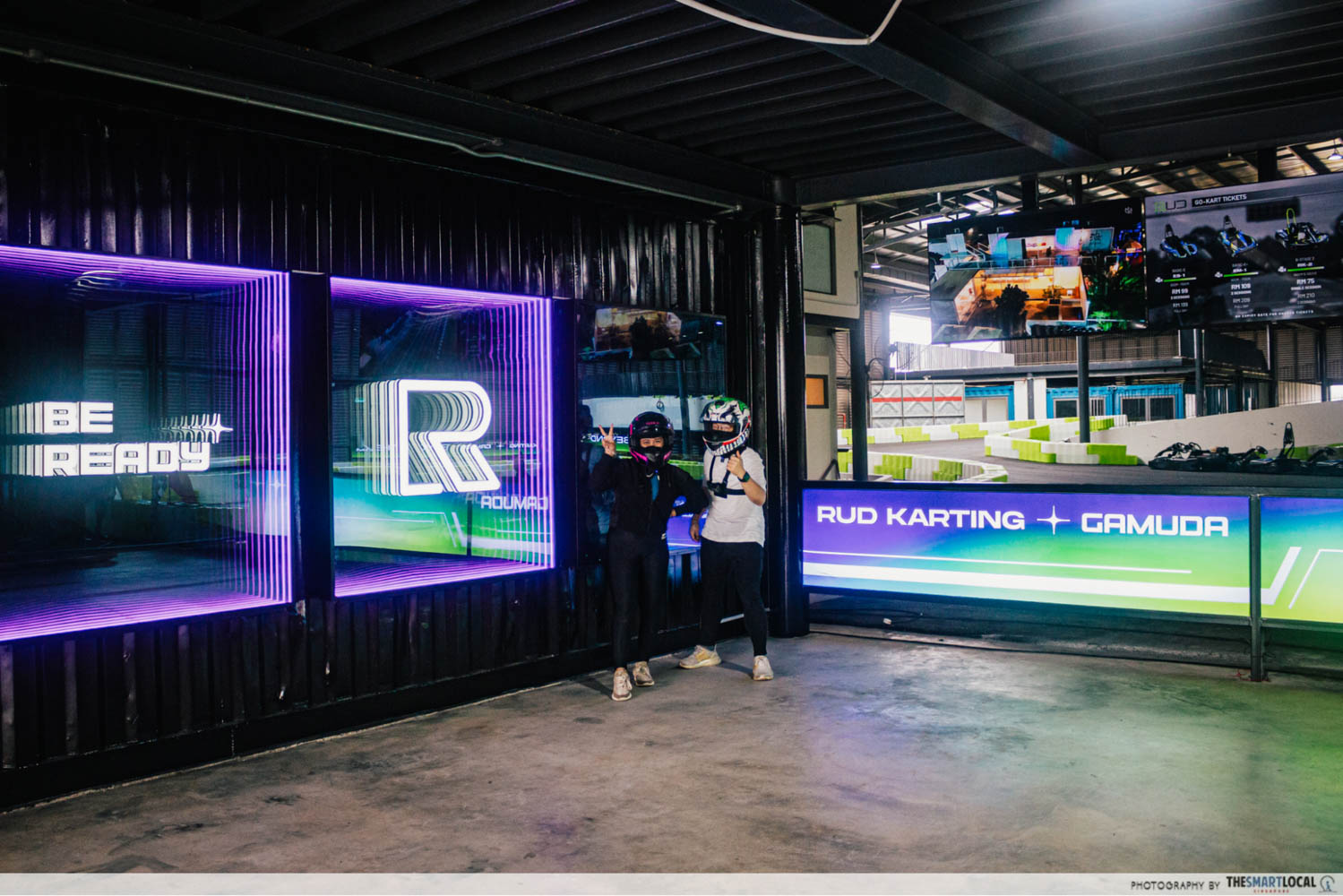 The go-kart centre is currently in its soft-launch stage, but you can look forward to fueling up at an in-house cafe, The Rud Cafe & Bistro, that serves beverages and Western food, as well as a viewing deck of the track from a terrace.
---
6. Unleash your inner marksman with paintball target shooting
---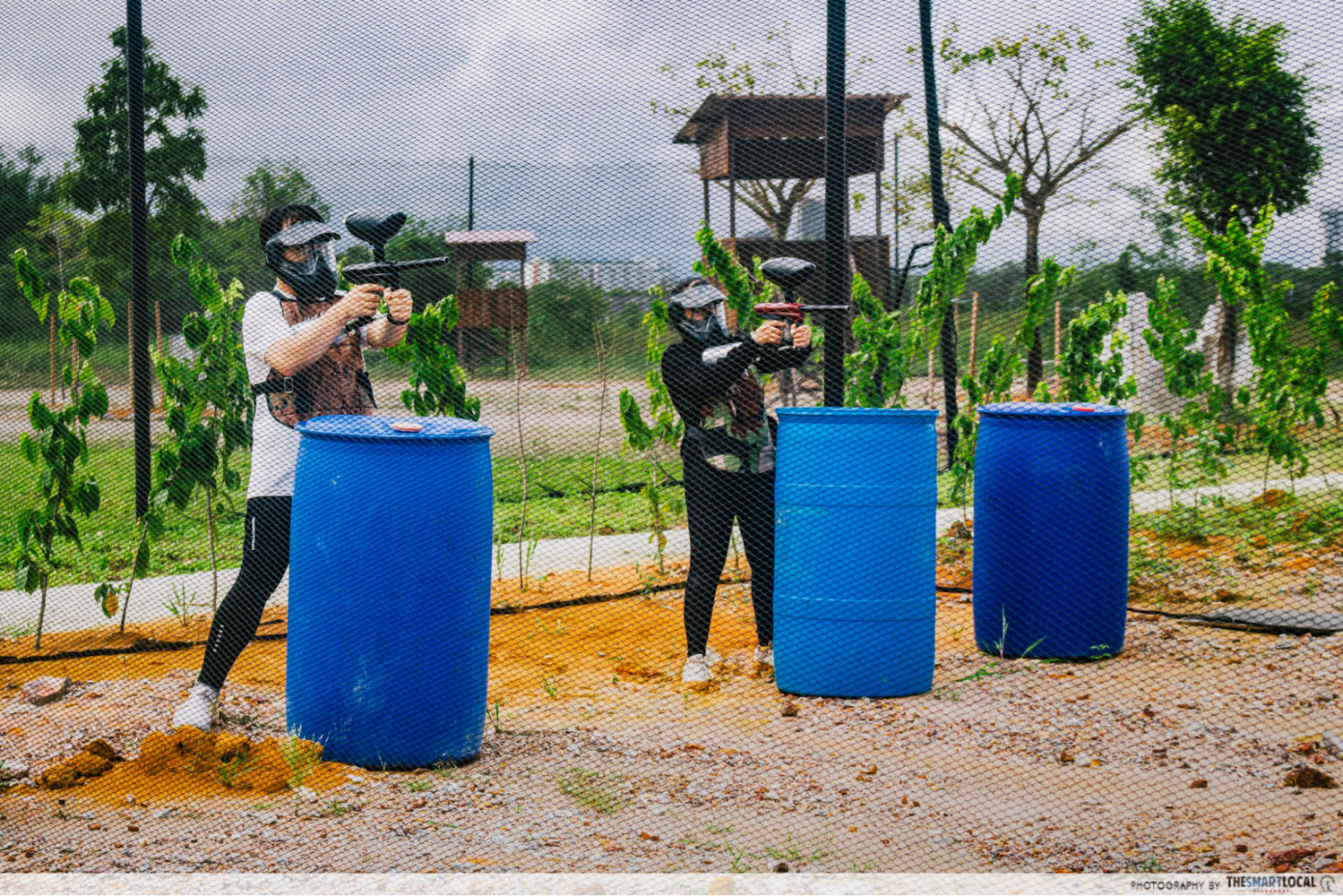 Let's admit it – paintball isn't for everyone. But with paintball target shooting (from RM10) you can unleash your inner sharpshooter sans the getting-caught-in-a-crossfire part of being on a battlefield.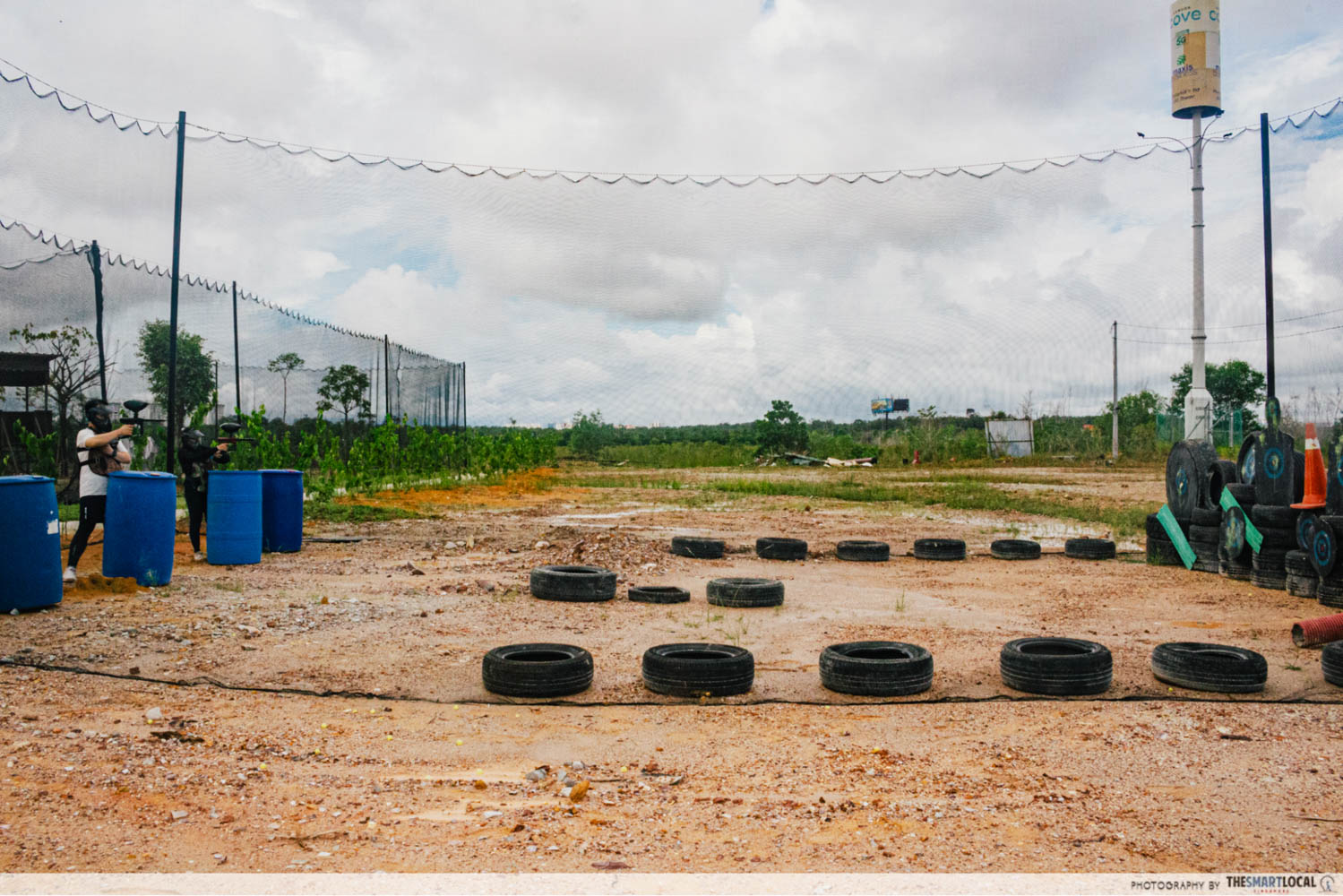 You'll be testing your precision at an outdoor arena that accommodates up to four shooters simultaneously. This way, you can compete with your friends to see who's truly the best in your group for ultimate bragging rights after your paintball session.
Paintballs are pretty harmless, but a combat vest and goggles that cover the mouth are provided to keep you extra safe from any potentially harmful incidents.
There'll be a Paintball Wargame for sharpshooters to check out in September 2023, but for now you can practise nailing the perfect shot without the chaos of the battlefield. 
---
7. Ride through mud courses over bumpy hills on ATVs
---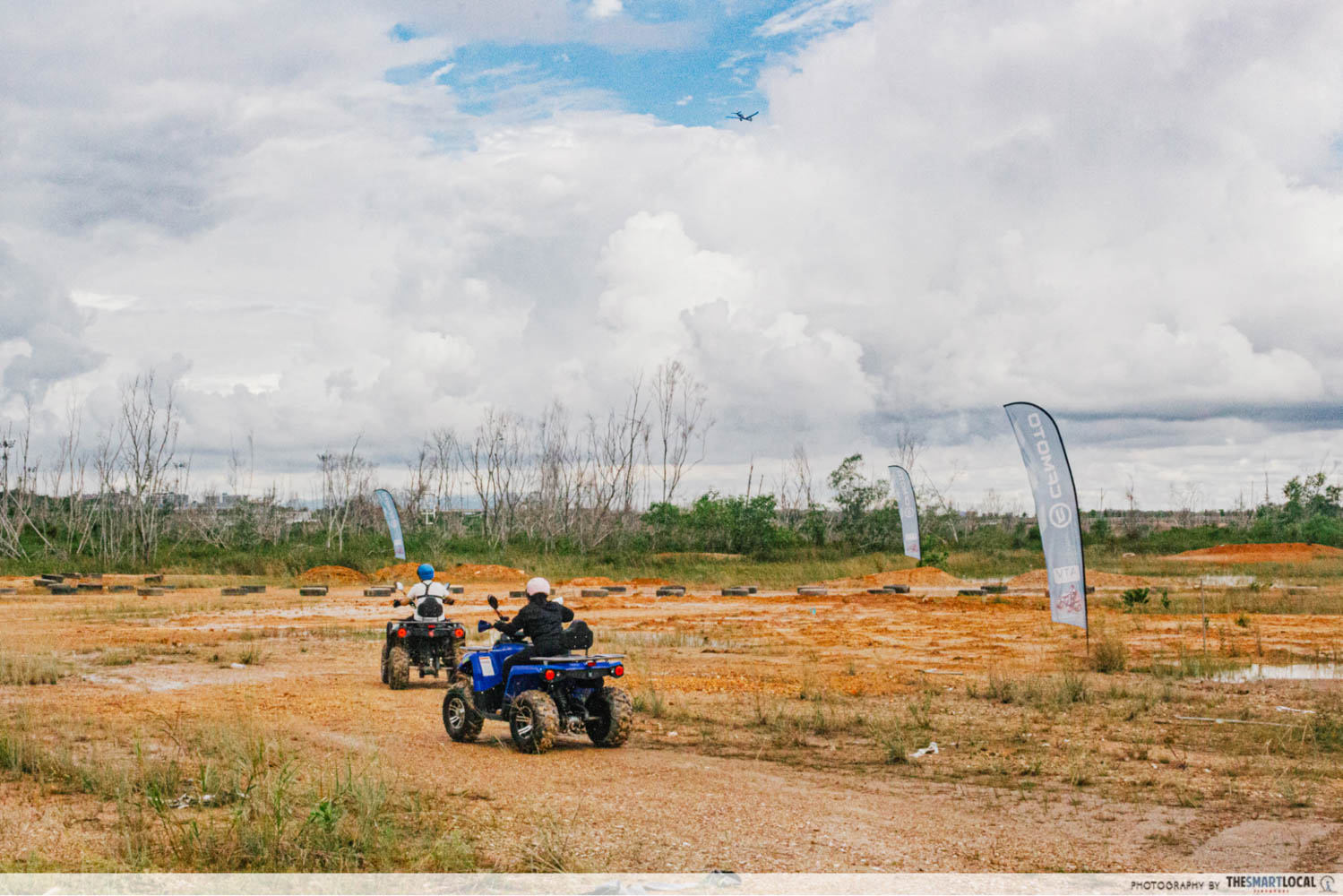 If you've got a thing for adrenaline highs, you'll be in for a treat with ATV rides (from RM80 for 20 minutes) on mud courses at Discovery Park. The off-road trail here has been designed so that even first-time riders can ride their own 4x4s over bumpy inclines, through muddy splashes, and along sandy patches.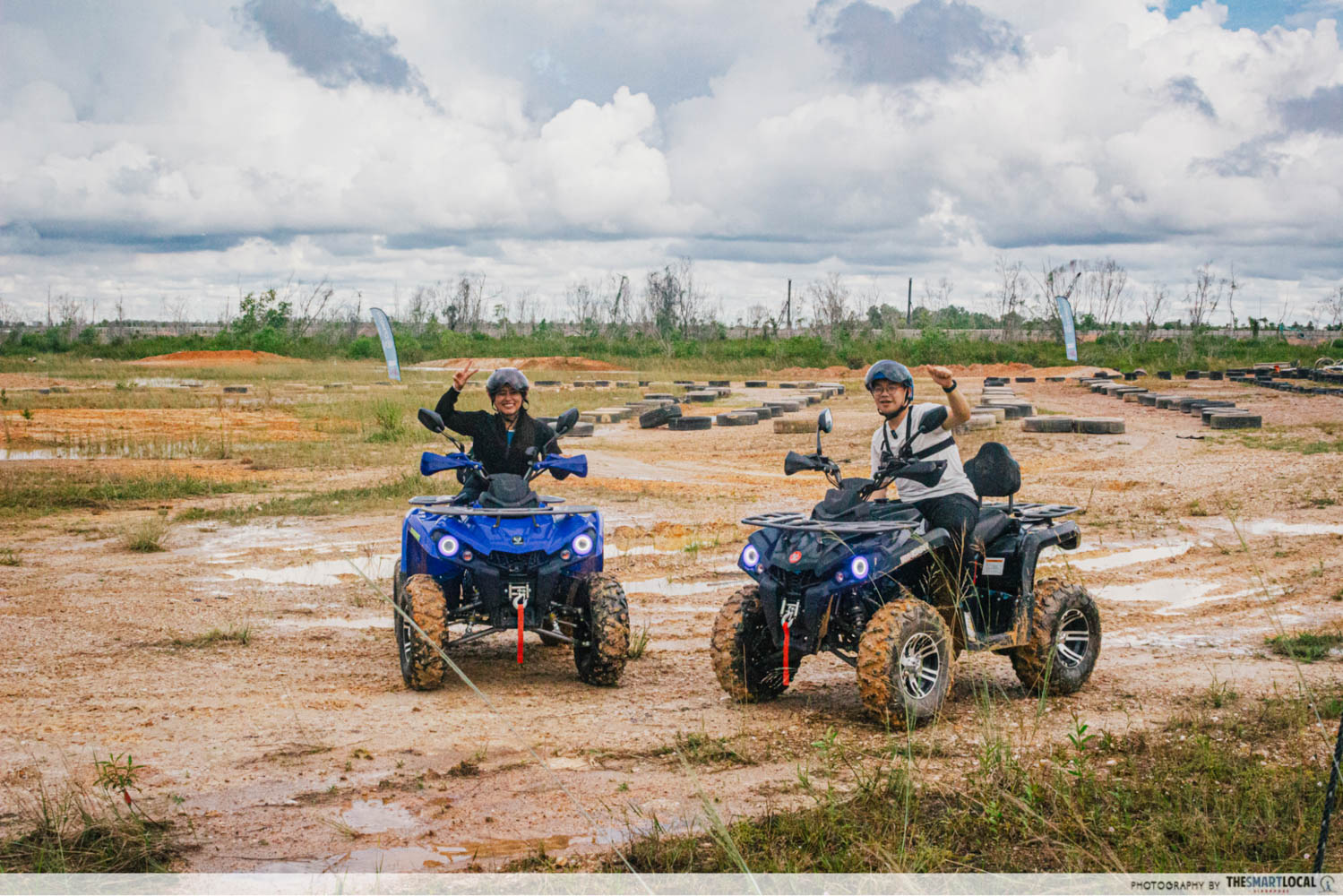 We took on the ATVs with no prior experience, but we managed to get on the dirt road right after a quick 1-on-1 coaching session with a helpful staff. Also note that it can get pretty muddy on the trail – so it's a good idea to pack an extra change of clothes if you're coming for this.
---
8. Get your adrenaline pumping at Goosebumps Rope Course
---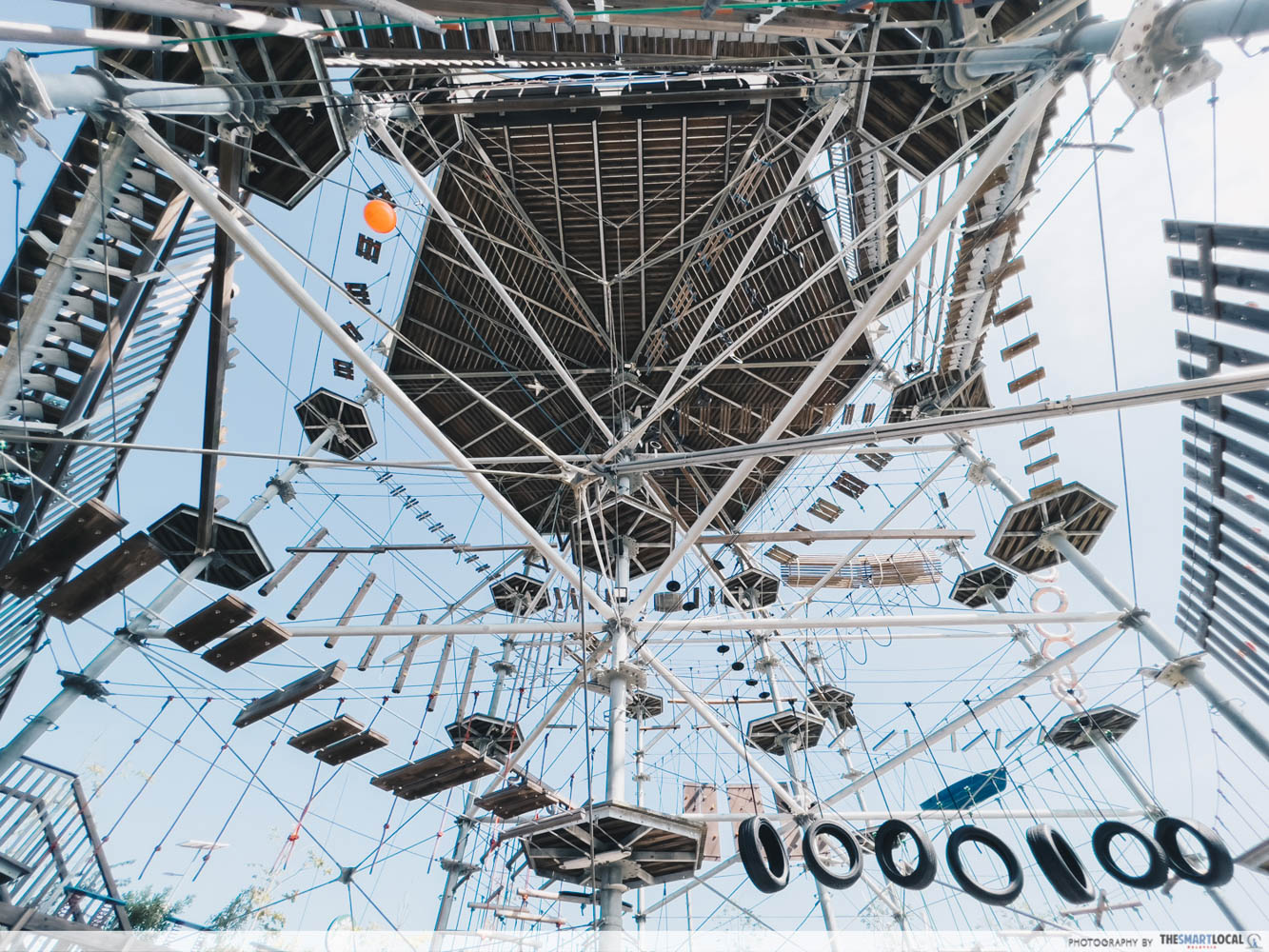 Those who are unfazed by heights can check out Gamuda Cove's popular Goosebumps Rope Course. Clocking a total of 57 climbing elements for adults, and another 11 for the kiddos, it's the rope course with the most obstacles in Malaysia – as certified by the Malaysia Book of Records.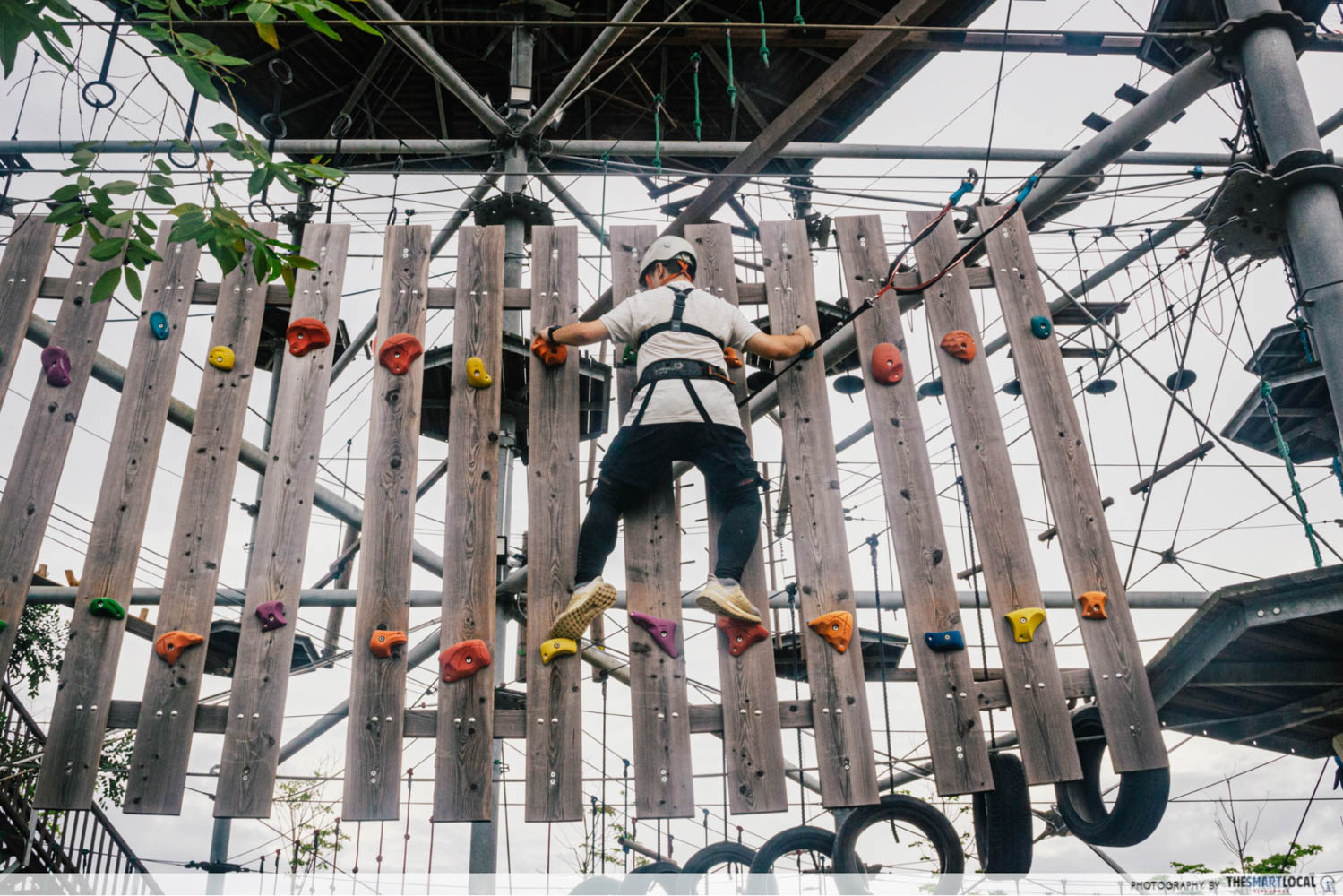 Here, you'll find all sorts of challenging climbing elements to keep you on your toes – to put this into perspective, the course stretches 16 metres high. Tilt your head up, and you'll see all of them hovering above, like an indecipherable jumble of ropes and wooden planks.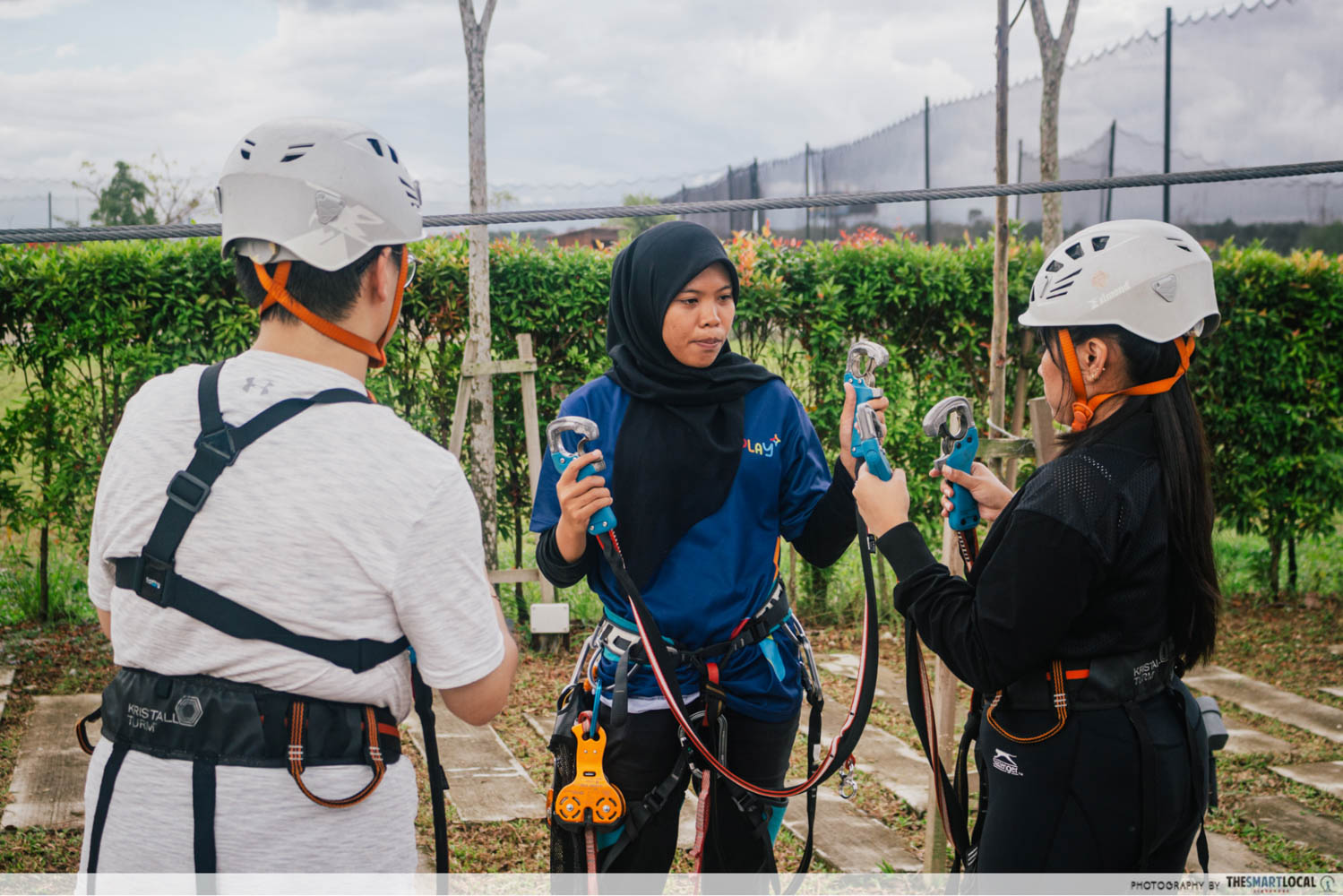 An experienced staff member will give you a safety briefing before you embark on this course. Two important things are shared during this prep. The first is how to use your new friend on the rope course, the carabiner. The second is how to identify a climbing element's difficulty level – green signifies a beginner-friendly section while black comes with more difficult elements. 
Keeping these things in mind will help you navigate the rope course with more confidence.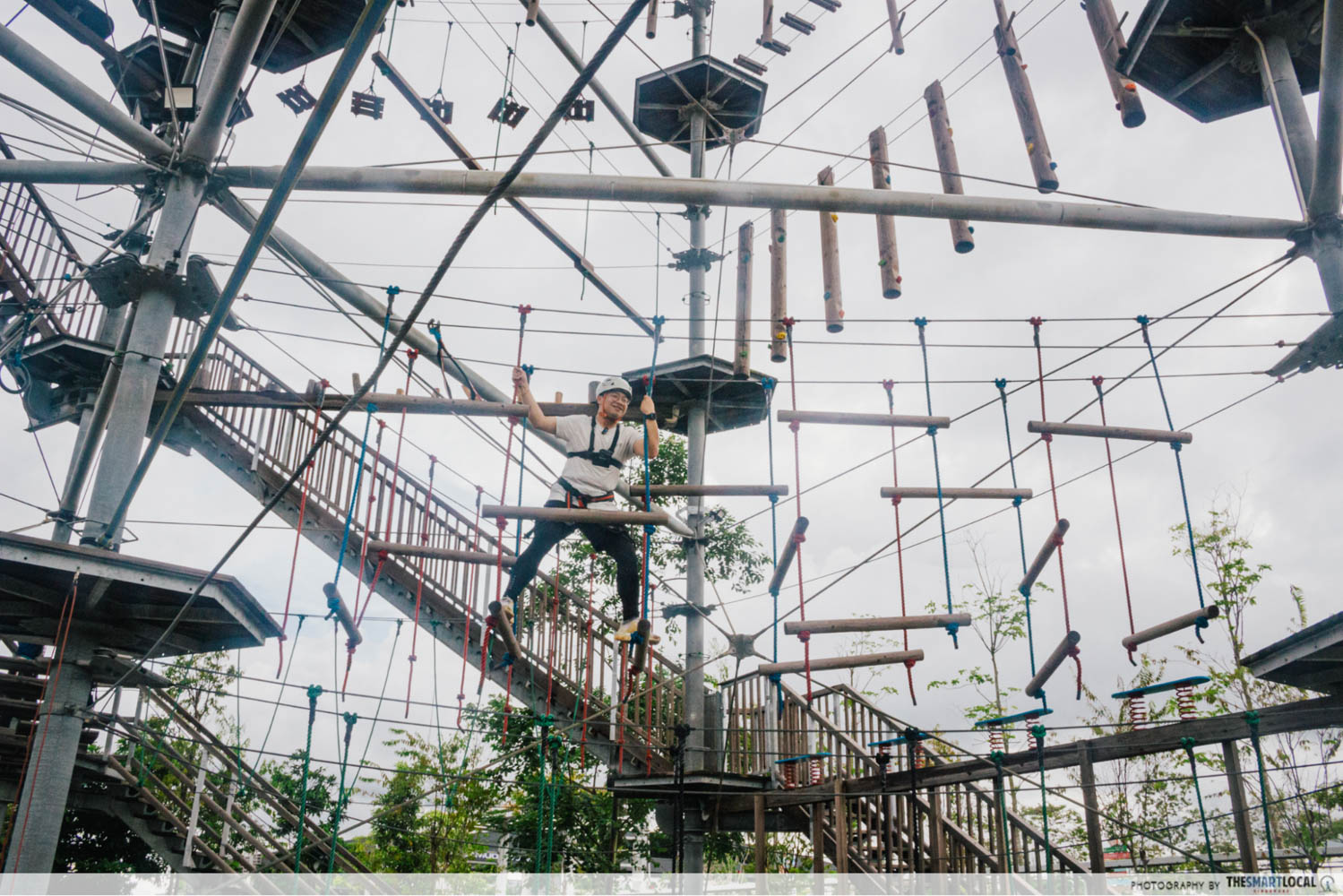 Once you've got the safety basics down to a pat, you can be on your way to facing your fears and climbing, balancing, and hobbling through the challenge elements, such as bouldering and rope walk.
Adults (RM75/pax) and children (RM35/pax) are welcomed to try this activity, with sessions lasting 2 hours, but kids must be 100cm and above in height.
---
9. Enjoy a breathtaking view of the surroundings on Cove Aerobar
---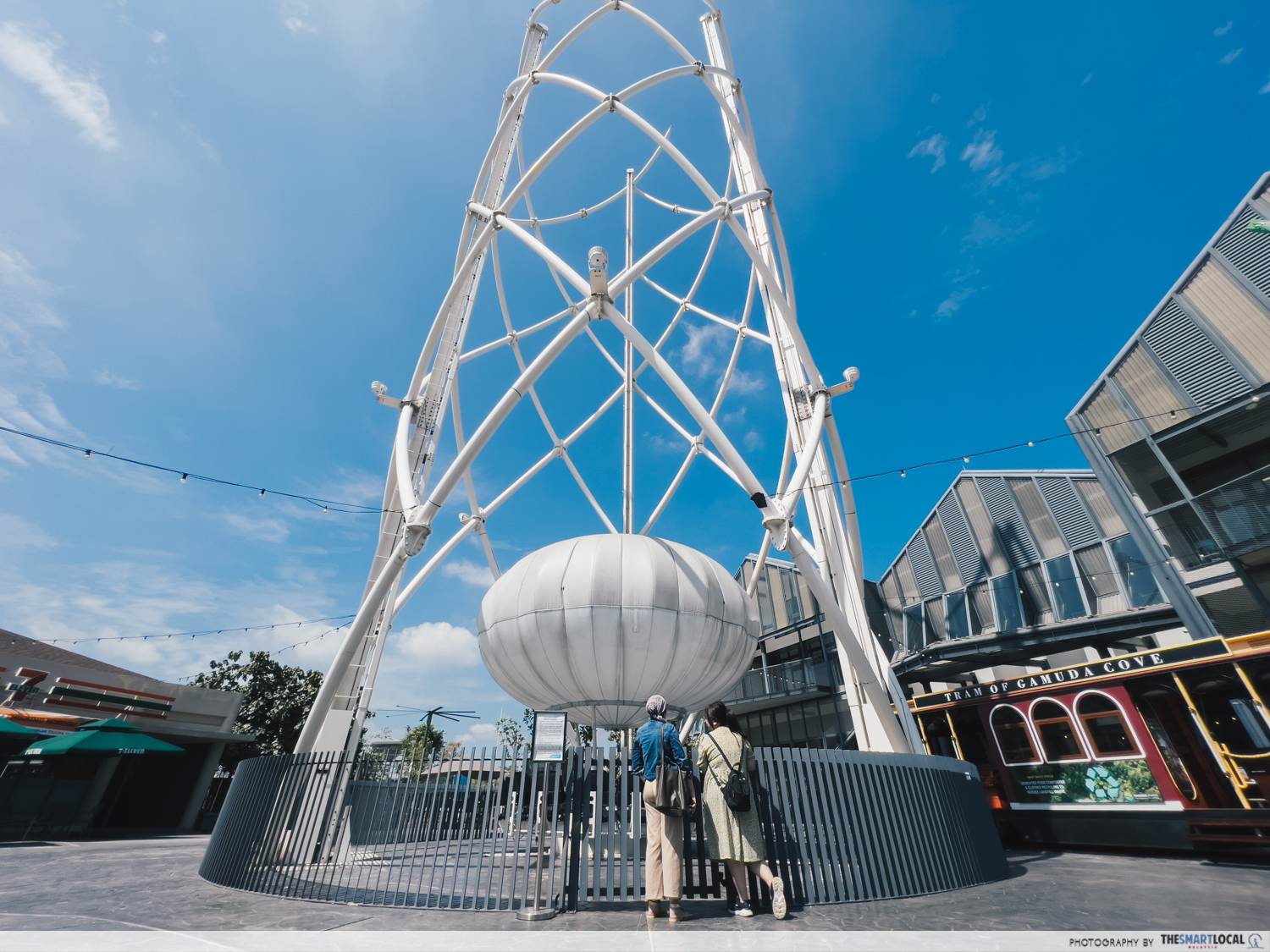 There's nothing better on a hot sunny day than sipping on a cool, refreshing drink in an airy spot. At Cove Aerobar, you can hop on a rotating bar that takes you up into the sky with unblocked 360° views of Discovery Park and beyond for RM20/pax.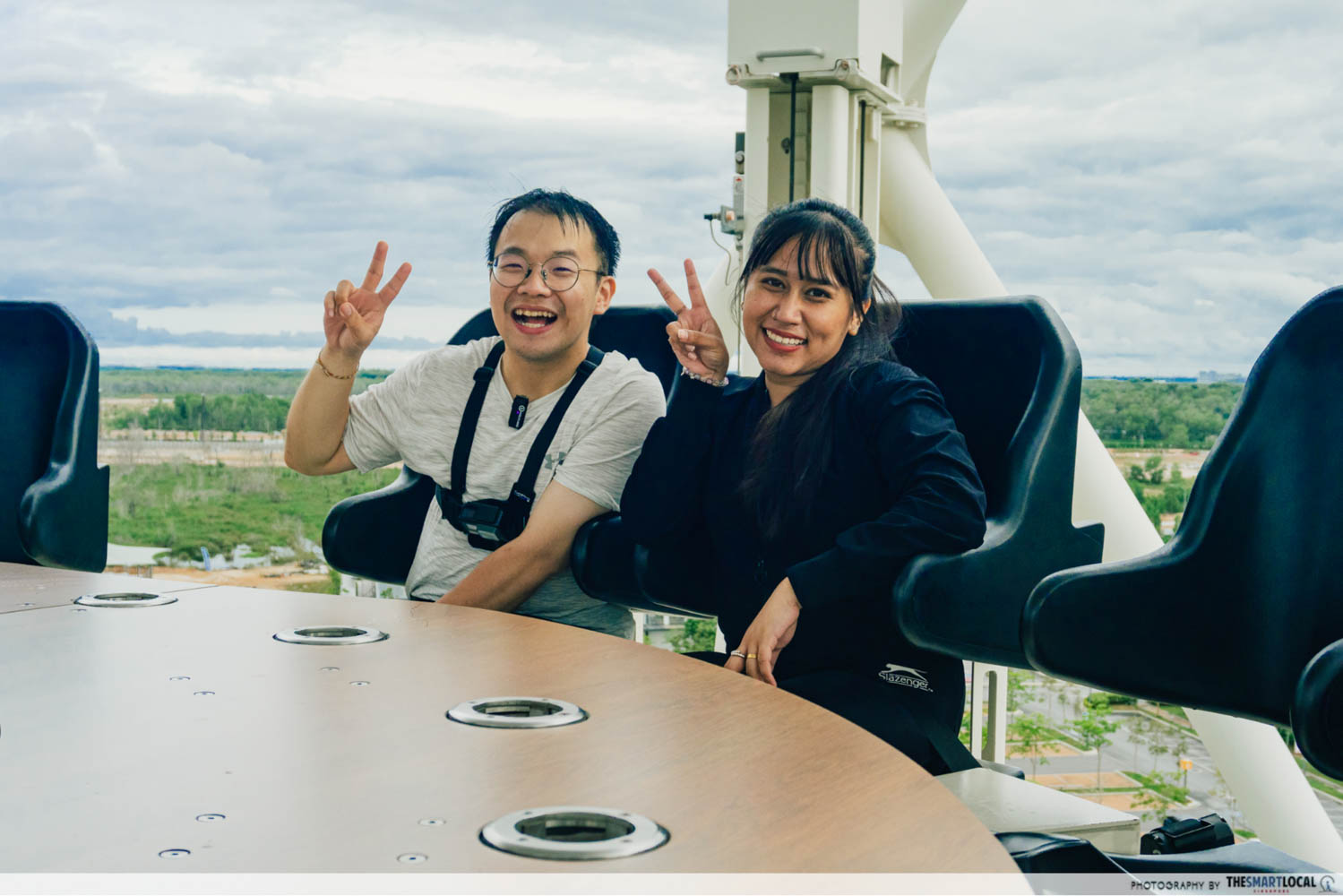 Hailed as the first of its kind in Southeast Asia, this attraction takes centre stage at Discovery Park. Strap yourself to a chair, and enjoy views of the entire park from 35 metres above the ground during your 20-minute ride. 
The bar is able to accommodate up to 16 guests at a time, and anyone over 105cm – including kids – can get on board this sky-high activity. Max your enjoyment of the wind and awesome views by grabbing some drinks and snacks from a nearby 7-Eleven or Starbucks to take up with you.
---
– Splash away at SplashMania –
---
10. Explore 24 water slides at SplashMania 
---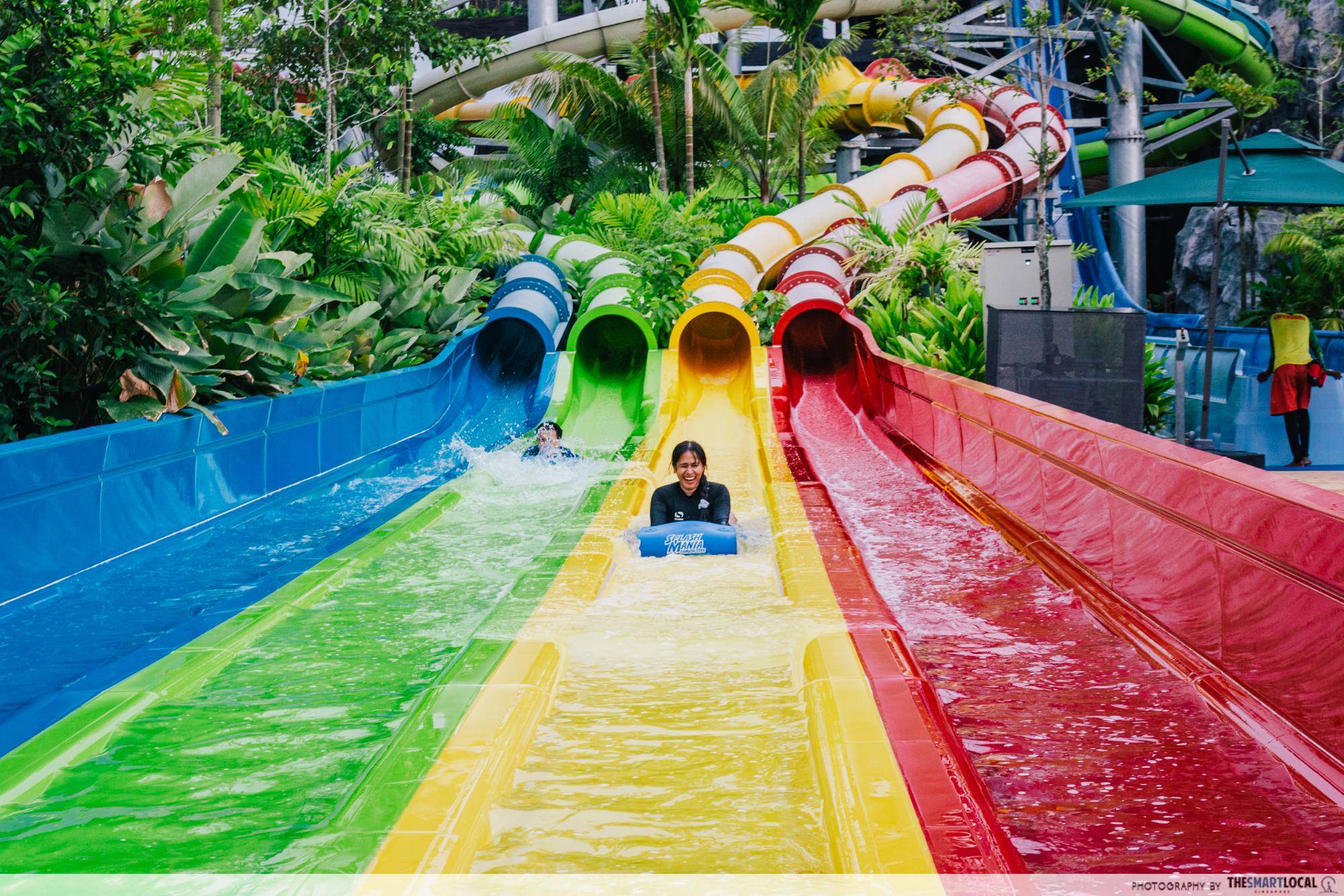 SplashMania is a hard-to-miss attraction. This is thanks to the Amazonia, a giant pirate ship that looks like something out of Pirates of the Caribbean – you can spot this massive replica structure along the highway, and while you're driving through Gamuda Cove.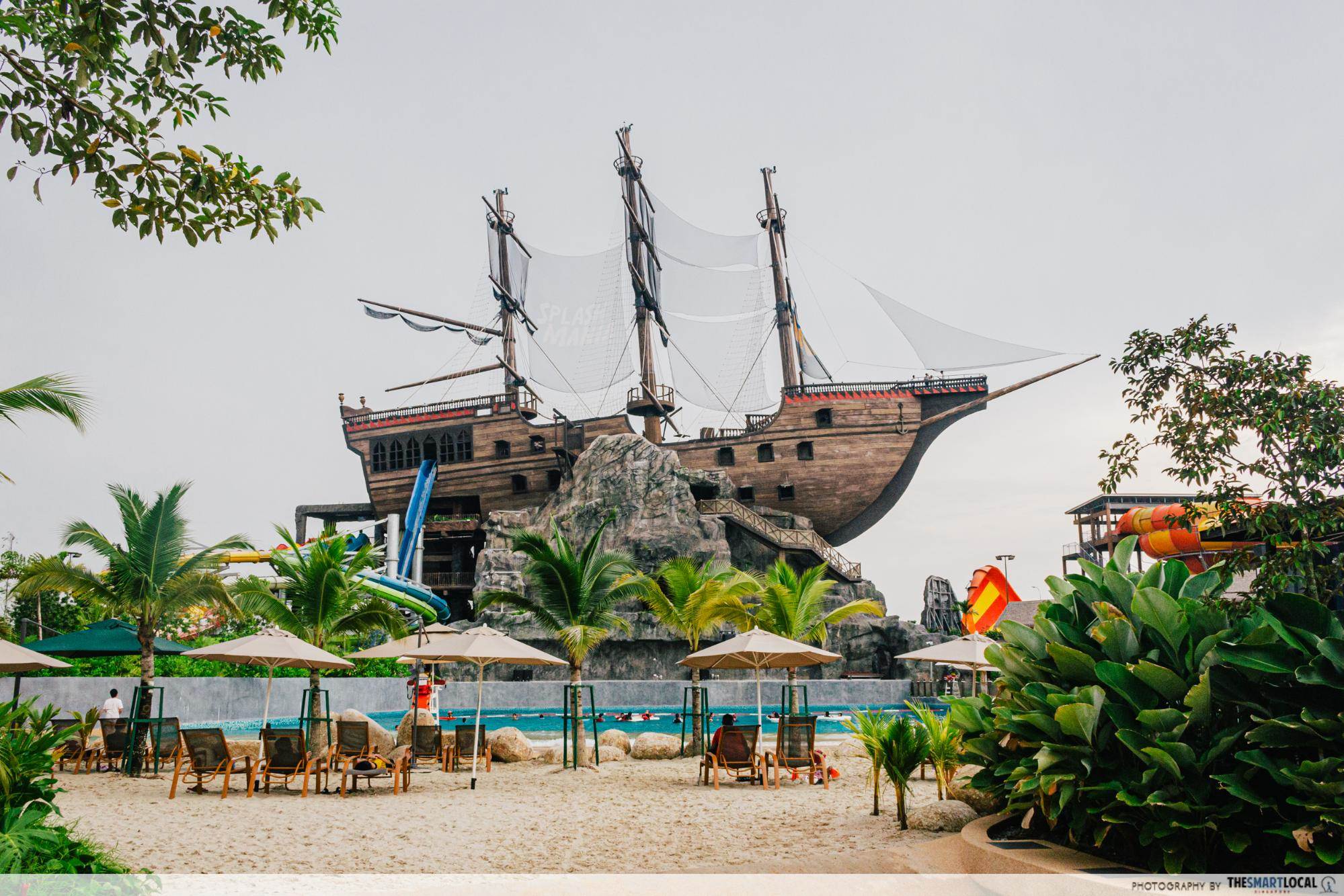 Needless to say, the recently opened 18-acre water park is where you'll want to head to when the heat gets unbearable. Here, you'll find no less than 39 slides and attractions – needless to say, you should have a solid game plan if you want to try out everything.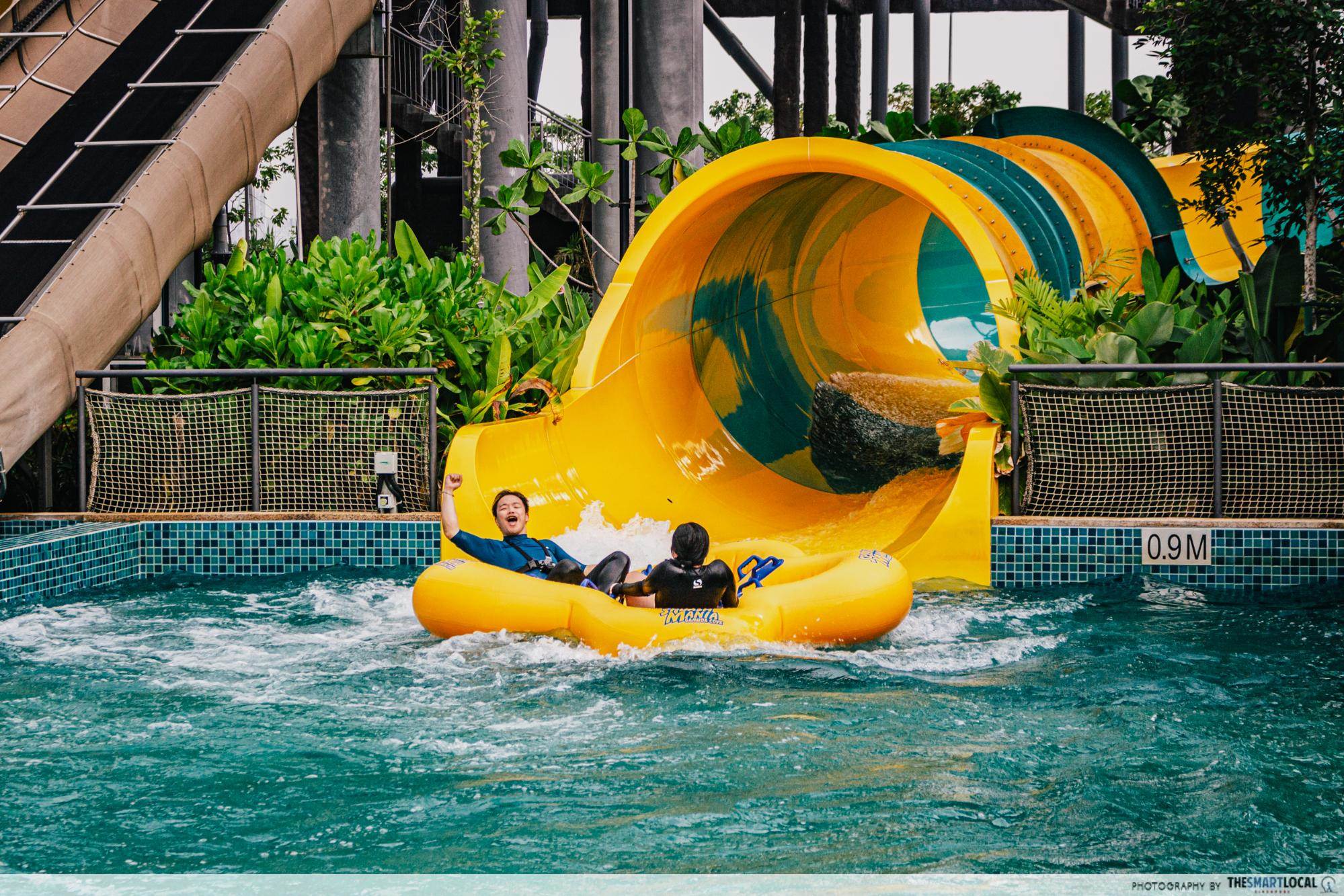 Some unmissable highlights are the Plunge, where you can zip down a 6-storey-high slide from the top of the ship, into a lagoon – talk about maximum drop and splash value.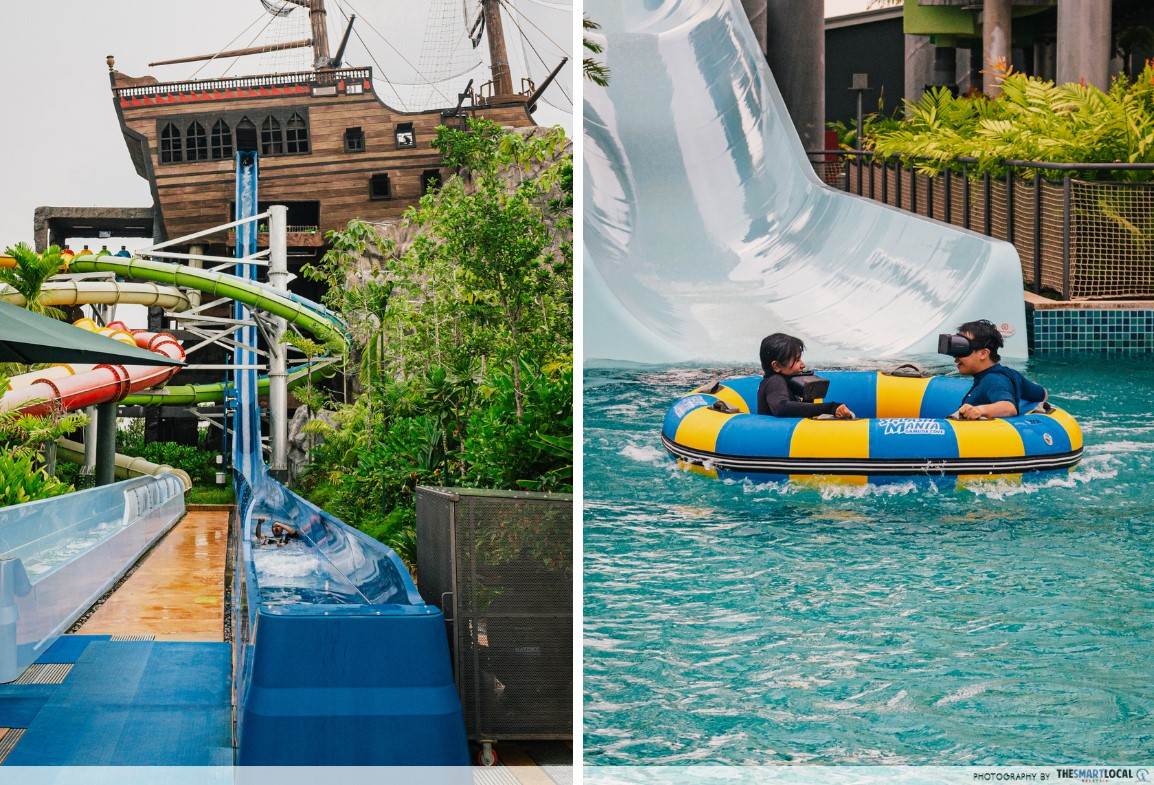 There's also the Atlantis VR, the first VR slide in Malaysia, that lets you zoom down a slide with a VR headset that'll transport you to the underwater world of Atlantis.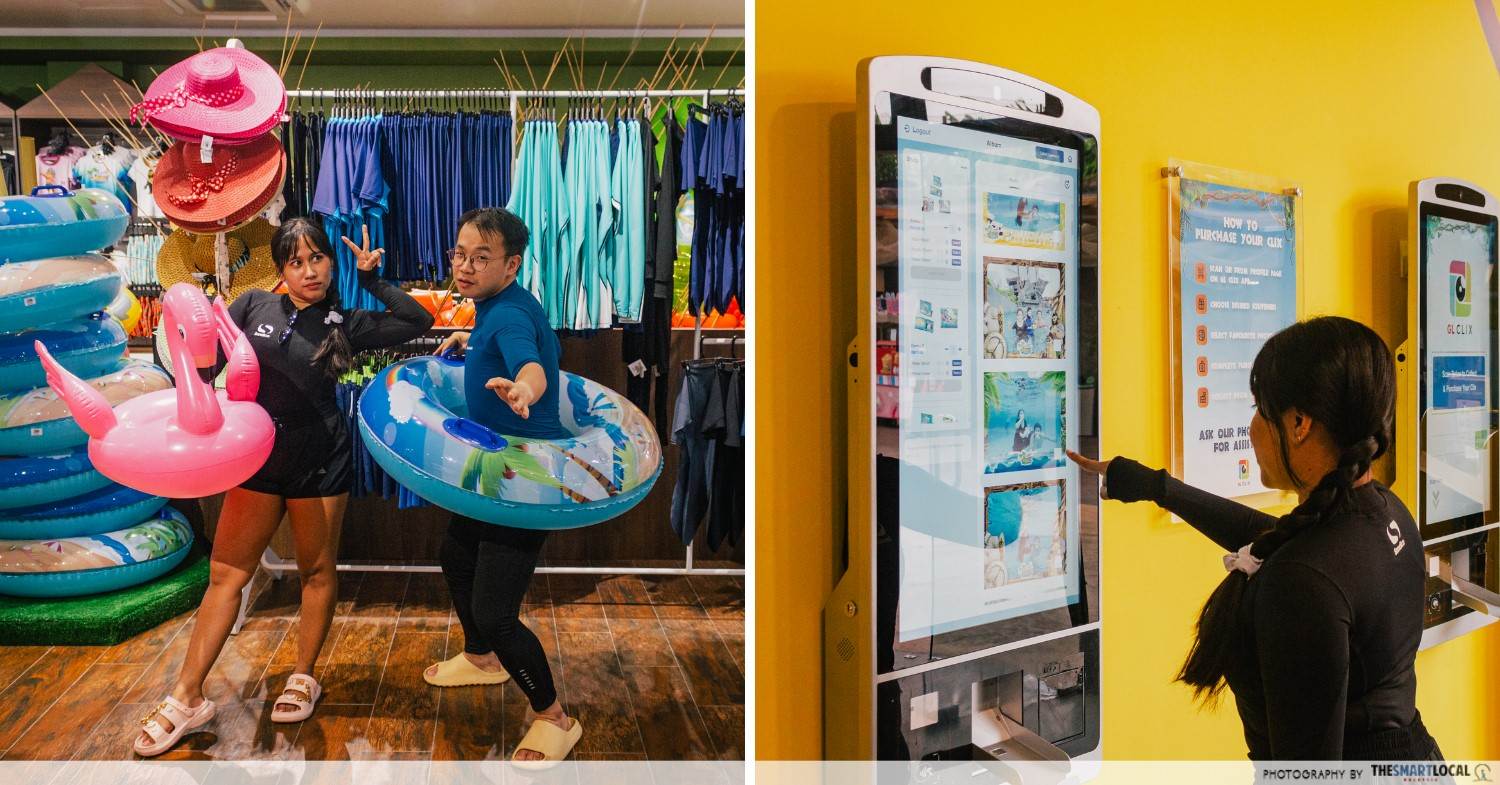 To make it convenient for park visitors, you can rent tubes (from RM15) and cabana rentals (from RM300/4 pax). Other perks include unlimited digital photo downloads from GL Clix on the GL Play app that have been taken by the water park's professional photographers.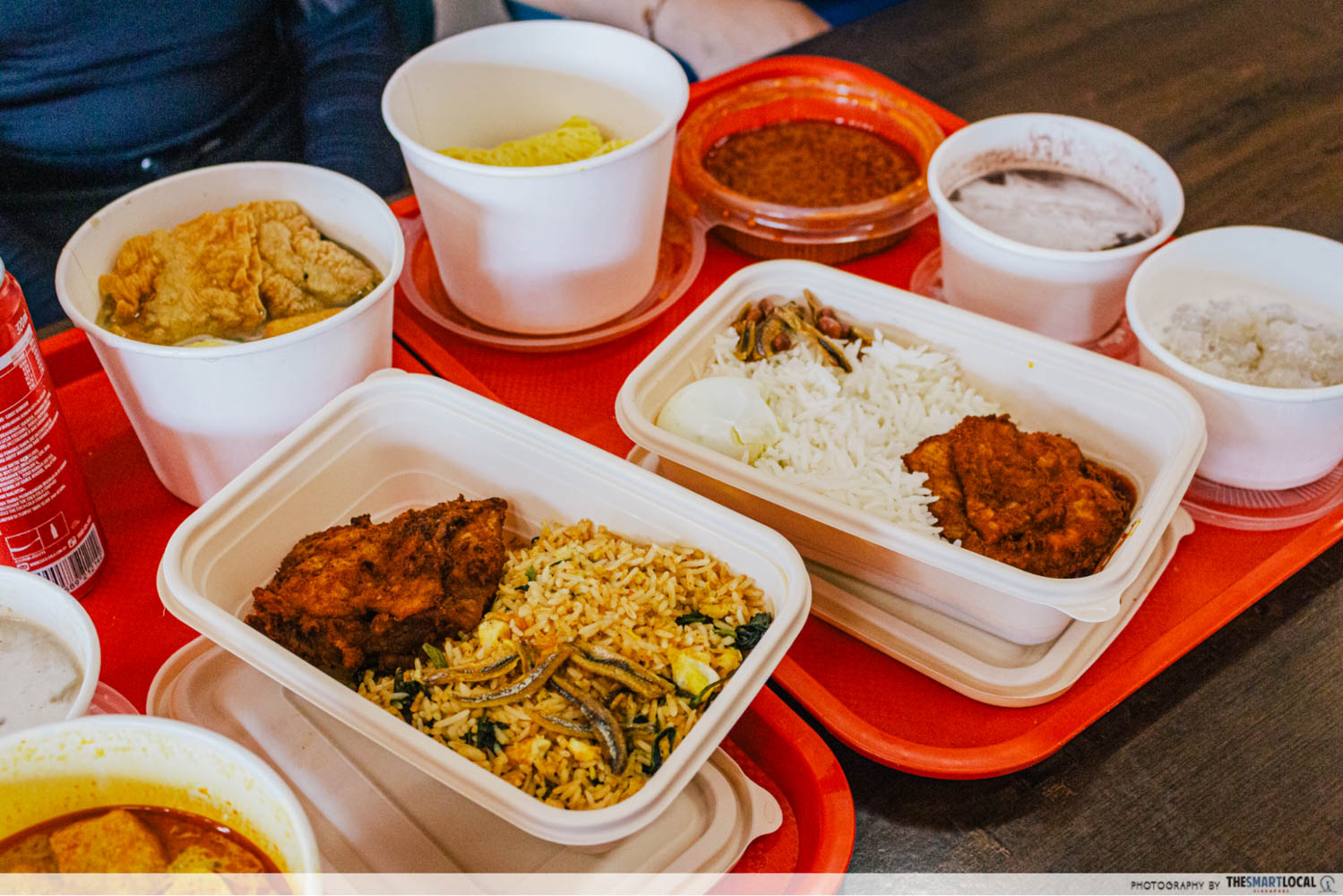 To fuel you up after running around the water park trying all the activities, there are a total of 17 eateries here. The food offerings range from popcorn (RM10) and cotton candy (RM7.40) kiosks to a food hall called Jungle Jamboree, where you can munch on local food such as Nyonya Laksa and Roti Jala with Chicken Curry for RM15.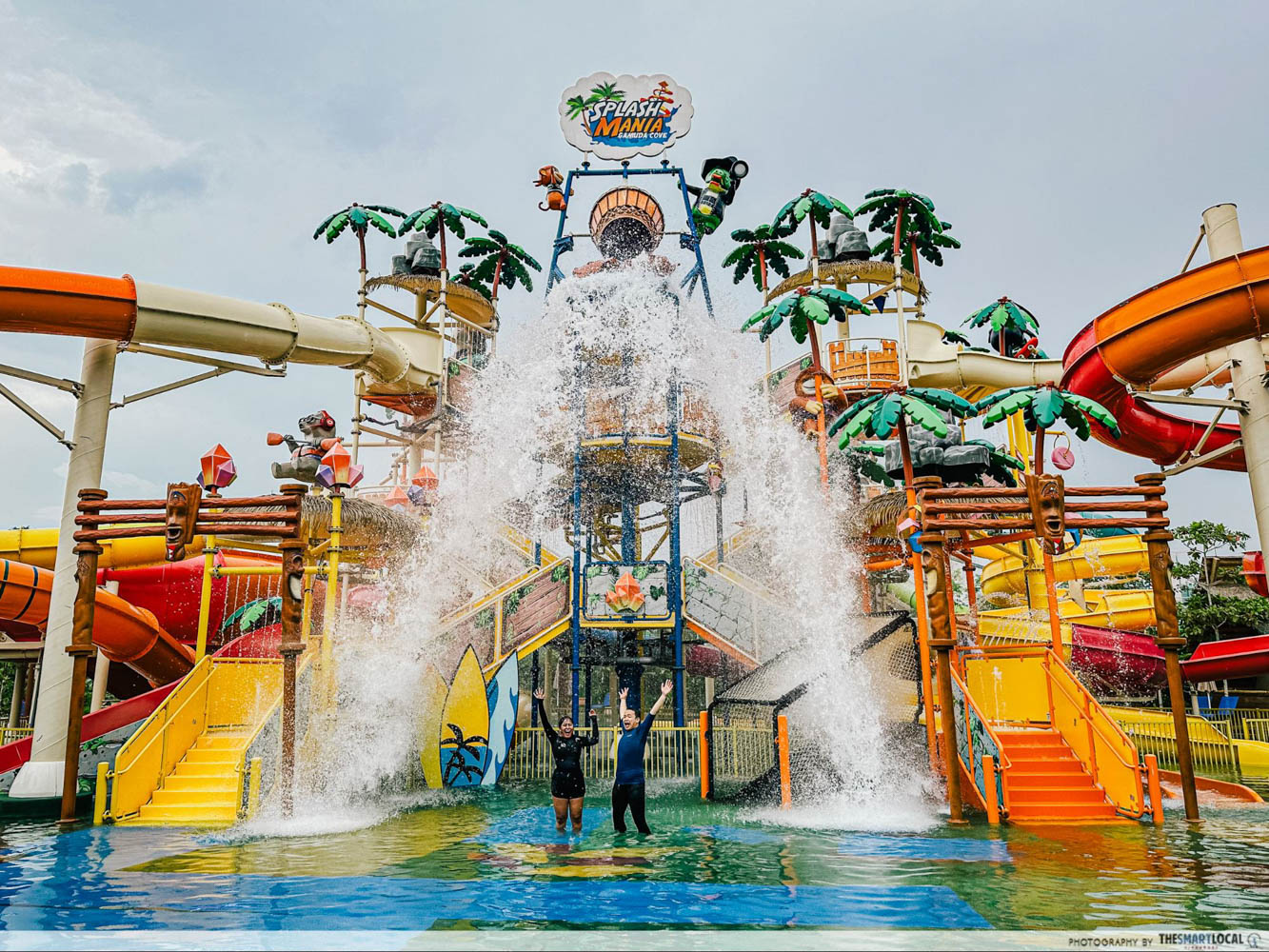 Admission: Adults RM125/pax | Children RM95/pax | Senior Citizens RM96/pax | Book your tickets online here to enjoy seasonal prices from RM81/pax.
Opening hours: Wed-Mon 10am-6pm (Closed on Tuesdays, except Malaysia School Holidays & PH)
---
Bring the whole fam to Gamuda Cove in Kuala Langat
---
Whether you're looking for a thrilling adventure that'll have you dangling in mid-air, or a family-friendly activity with the kiddos in nature, these four zones at Gamuda Cove are sure to have something that appeals to you.
We hope that this guide will inspire a visit. 
P.S.: As an exclusive treat for The Smart Local Malaysia readers, you can snag 10% off tickets to selected attractions above by using the promo code <TSL10> between 21st August-15th November 2023. Besides purchasing your tickets online, you can conveniently get them from the new GL Play Ticket Hub at The Hive, located in Discovery Park, at Gamuda Cove.
Do note that the discount applies to individual tickets to all attractions, and only weekend tickets to SplashMania.
Address: Persiaran Cove Sentral, Bandar Gamuda Cove, 42700 Kuala Langat, Selangor
---
This post was brought to you by Gamuda Cove.
Photography by Janet Cho and Dennis Kong.
Cover image adapted from: The Smart Local Malaysia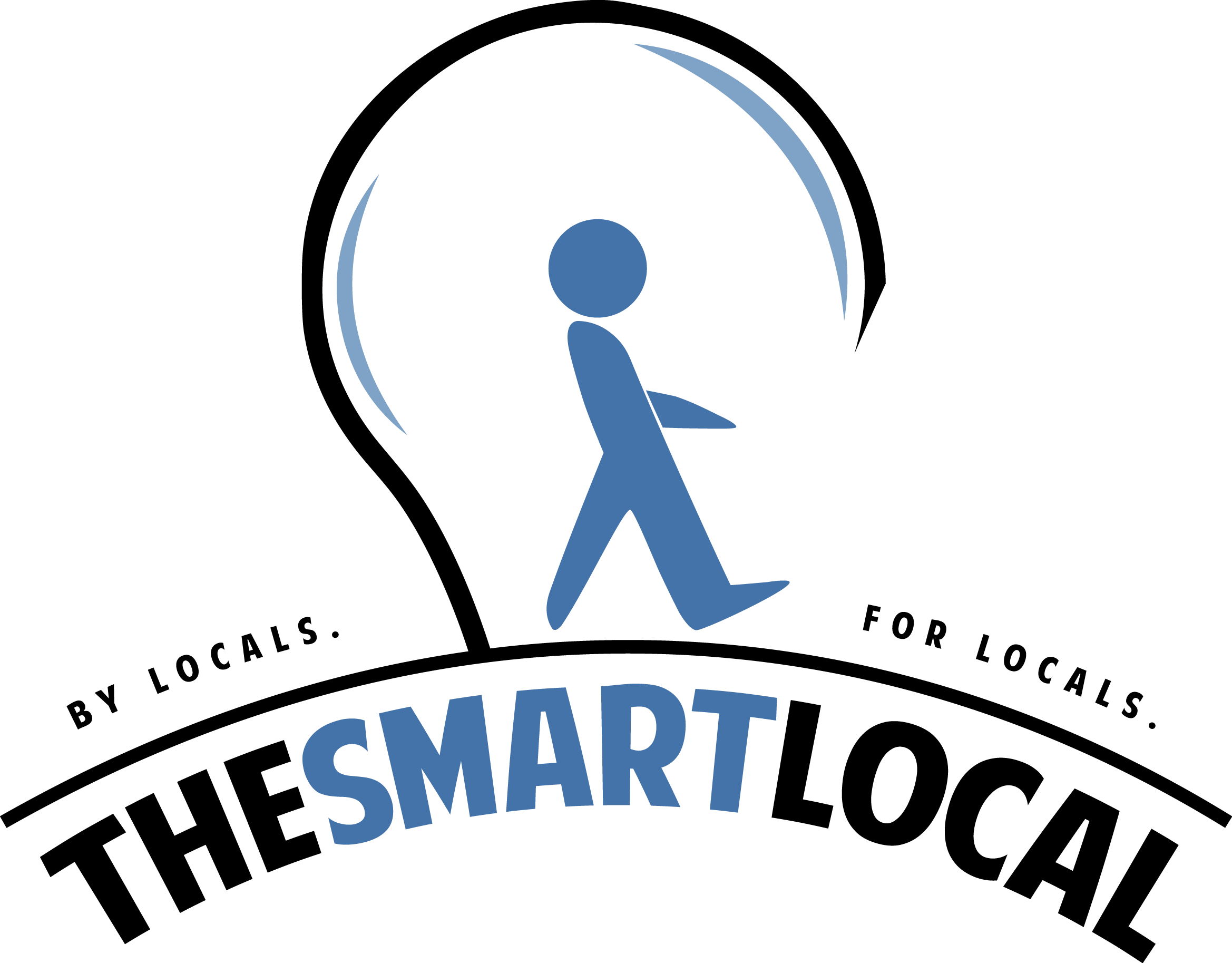 Drop us your email so you won't miss the latest news.