Group dining restaurants in Klang Valley
---
With the easing of dine-in restrictions after almost two years of the pandemic hitting our shores, some of us might be looking to catch up with a bigger group of friends over a meal, or to book a table at a group-friendly restaurant to celebrate a special occasion.
Here are nine restaurants in Klang Valley with group-friendly dining arrangements to check out. 
---
1. Warunk Koffie – artsy cafe with lush greens 
---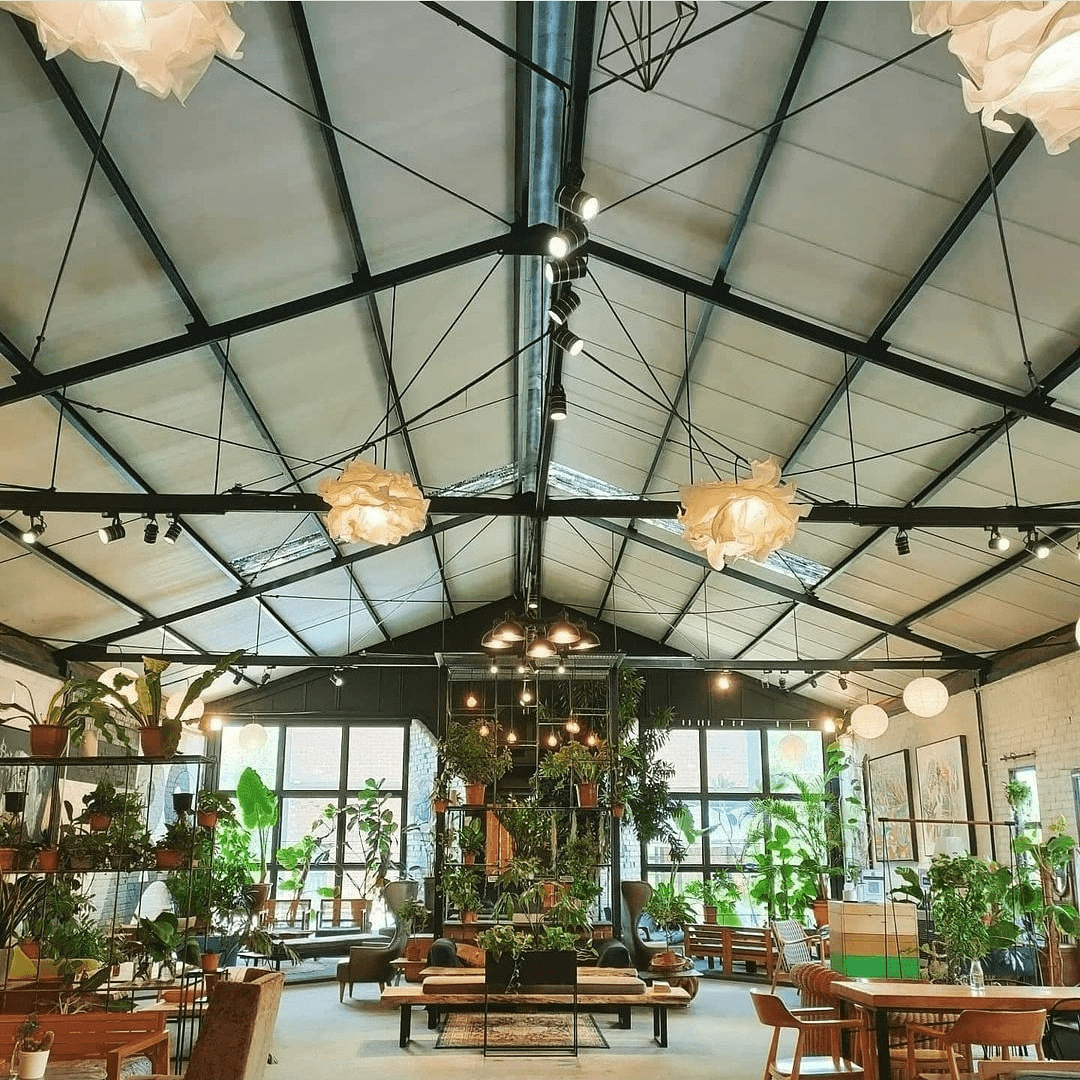 Image credit: @warunkkoffie
Warunk Koffie is a cafe that will delight plant lovers. You'll be greeted with lush greens from every corner as warm sunlight spills in from their floor-to-ceiling glass windows once you enter the establishment. It's also an extremely spacious cafe that doubles as a furniture store.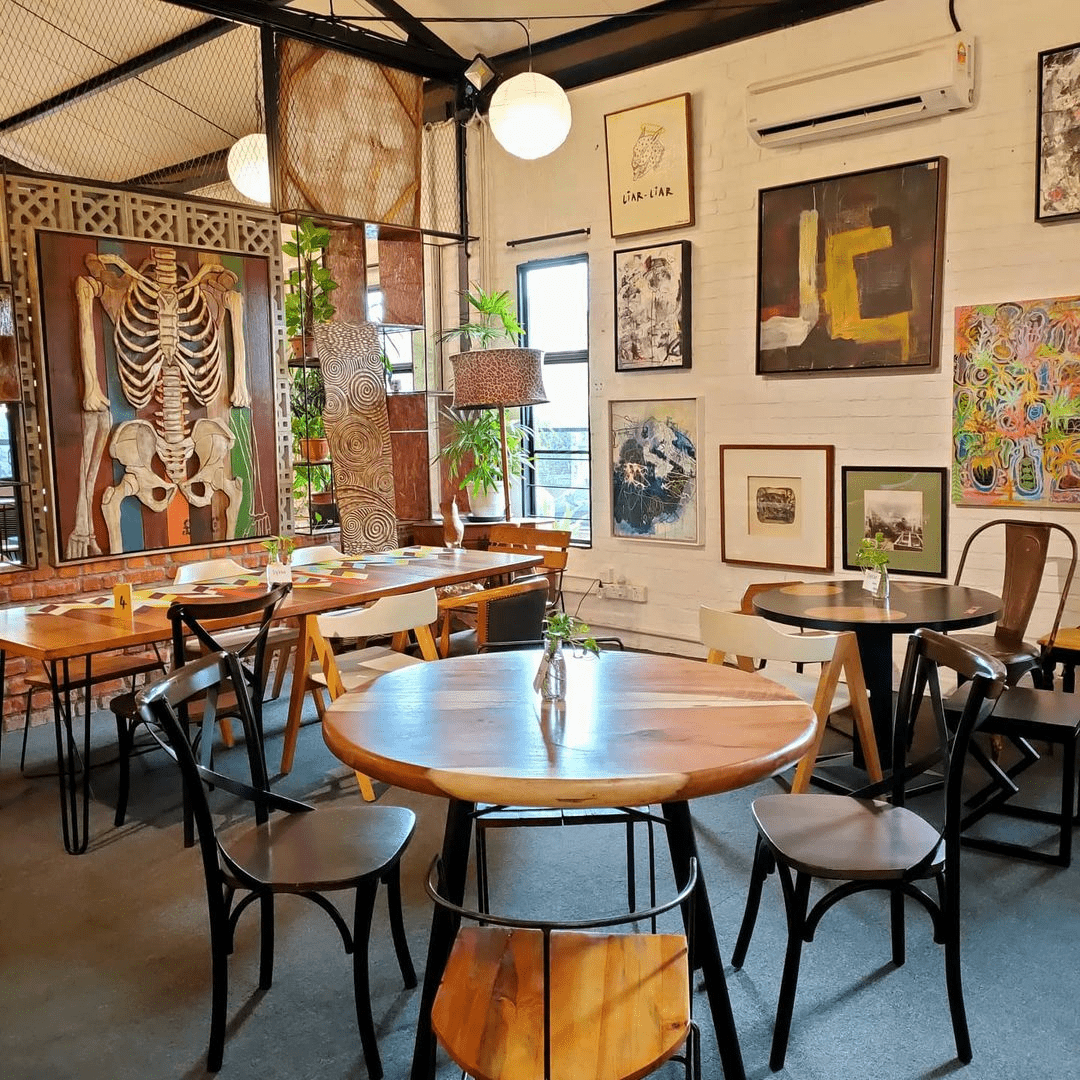 Image credit: @woodandsteel
Their decor and layout give off a spontaneously-put-together vibe with mismatched chairs and eye-catching art pieces.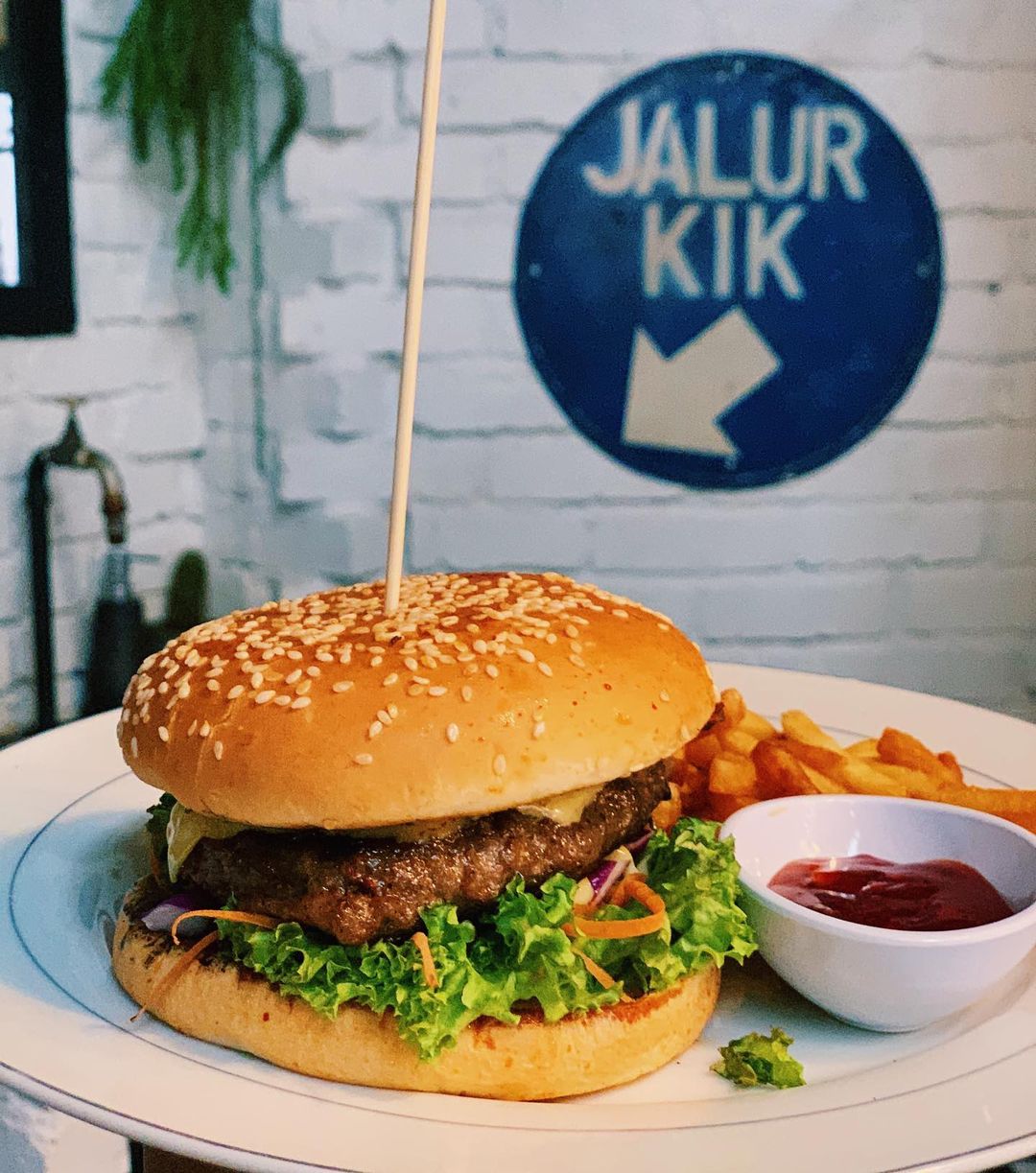 Image credit: @warunkkoffie
Warunk Koffie's menu comprises Asian and Western cuisine all priced around RM20 per dish. You can find pasta, burgers, fried rice, chicken chop, and even wagyu steak on the list.
Address: Seksyen U17, Lot 1686, Jalan Gajah 10, Kampung Kubu Gajah, 40160 Shah Alam, Selangor
Opening hours: Tue – Thu 11AM-8PM | Fri 3PM-10PM | Sat & Sun 11AM-10PM (Closed on Mondays)
Telephone: 012-383 2578
Warunk Koffie Facebook | Instagram
---
 2. The Tavern Hotpot – hotpot in a private karaoke room 
---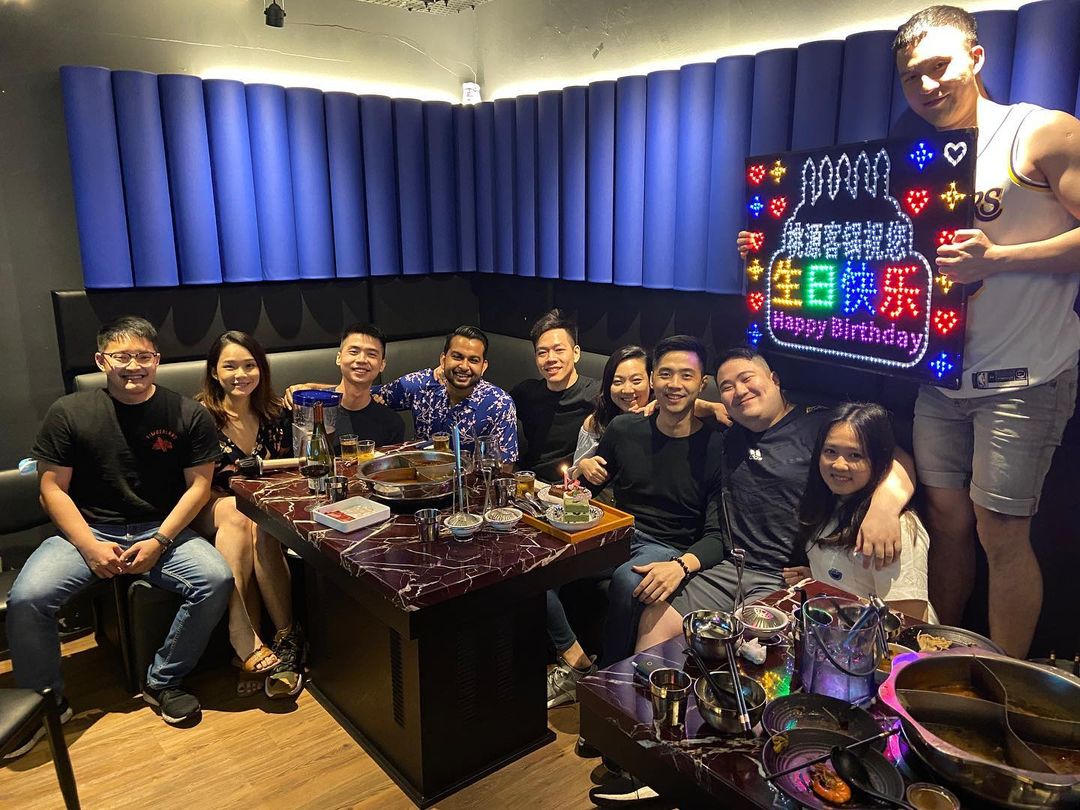 Image credit: @gabrielphoon
There are dozens of hotpot places in Klang Valley but if you're looking for one that can sit more than eight at a table and opens past midnight, The Tavern Hotpot's the place to hit up. They also let you book a private karaoke room for an extra RM20 per person, so you can belt out to all your favourite tunes while waiting for your soup to boil.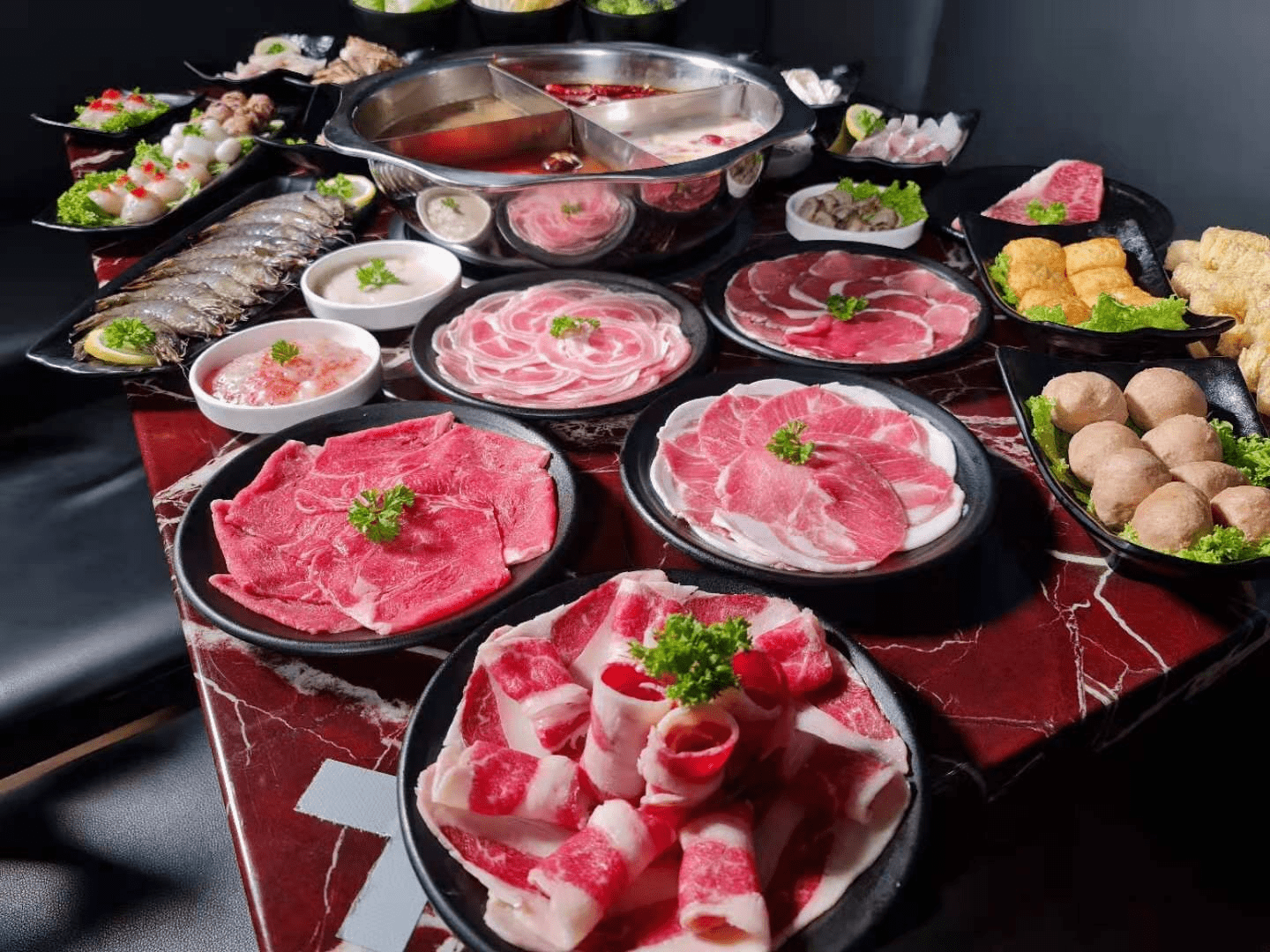 Image credit: The Tavern HotPot 桃源客锅
The Tavern Hotpot is an a la carte buffet hotpot restaurant where you can feast on an assortment of premium meats, fresh seafood, homemade fish paste, and more for RM78+ per person.
You can also choose from a variety of soup bases ranging from the traditional Sichuan Mala spicy soup, to unique flavours such as their Japanese Sake soup. There's even a Sarawak Laksa soup base to check out.
Address: 62, Jalan SS 21/62, Damansara Utama, 47400 Petaling Jaya, Selangor
Opening hours: Mon – Fri 6PM-12AM | Sat & Sun 12.30PM-4.30PM & 6PM-12AM
Telephone: 012-280 9322
The Tavern Hotpot Facebook
---
3. Tasty Chapathi – authentic North Indian cuisine
---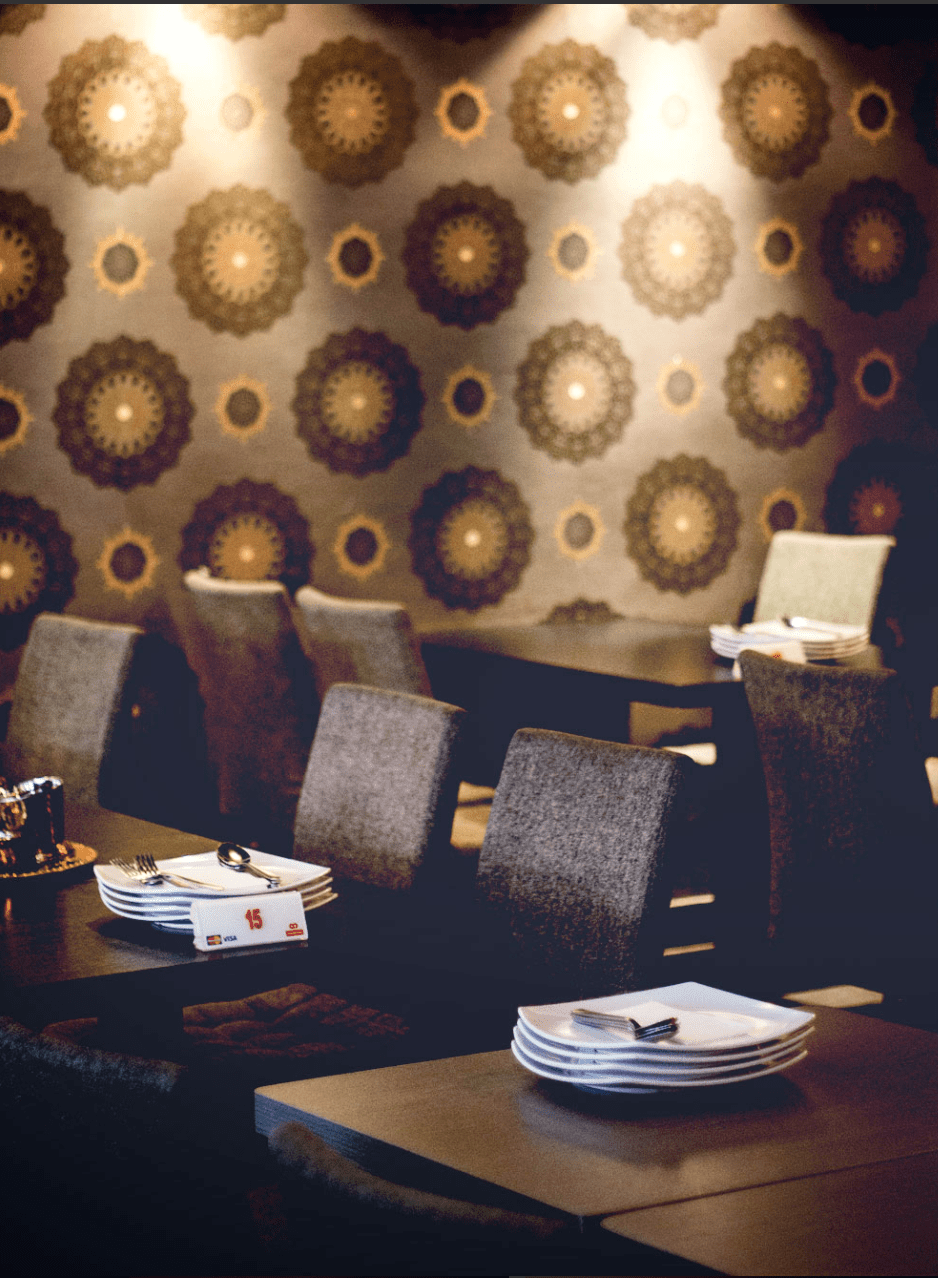 Image credit: Tasty Chapathi
Tasty Chapathi serves up authentic North Indian cuisine in a cozy setting. Their restaurant is designed to feel like a dining room at home, with comfortable chairs so you'll feel perfectly at ease feasting and chatting the night away with your loved ones.
They cook up an extensive range of dishes – offering everything from appetisers to meats and vegetables, seafood, naan, thosai, and even traditional Indian sweets.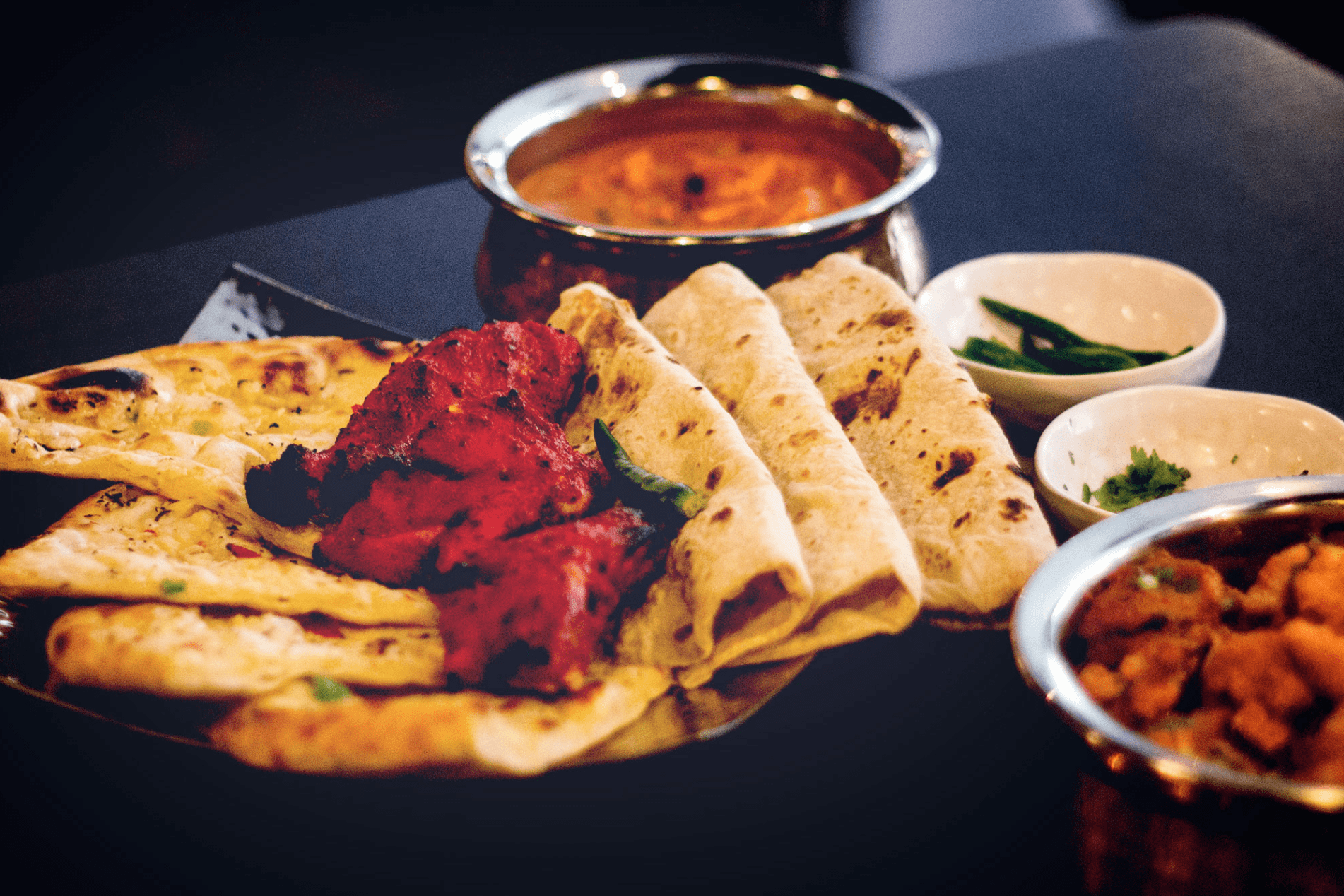 Image credit: Tasty Chapathi
Tasty Chapathi's food is always consistent and of high quality – flavourful, extremely tasty, and fresh, they pride themselves on using natural ingredients and spices without any added enhancers whatsoever.
Tasty Chapathi @ Petaling Jaya 
Address: C-13A-1 & C-15-01, 3 Two Square, Dataran 3 Two, No 2, Jalan 19/1, Seksyen 19, 46300 Petaling Jaya, Selangor
Opening hours: 11AM-11PM, Daily
Telephone: 03-7611 9301
Tasty Chapathi @ Damansara
Address: No. 27-G & M, Jalan Medan Setia 1, Plaza Damansara, Bukit Damansara, 50490 Kuala Lumpur
Opening hours: 11AM-10.30PM, Daily
Telephone: 03-2011 3608
Tasty Chapathi website | Facebook
---
4. Robataya Izakaya – yakitori bar 
---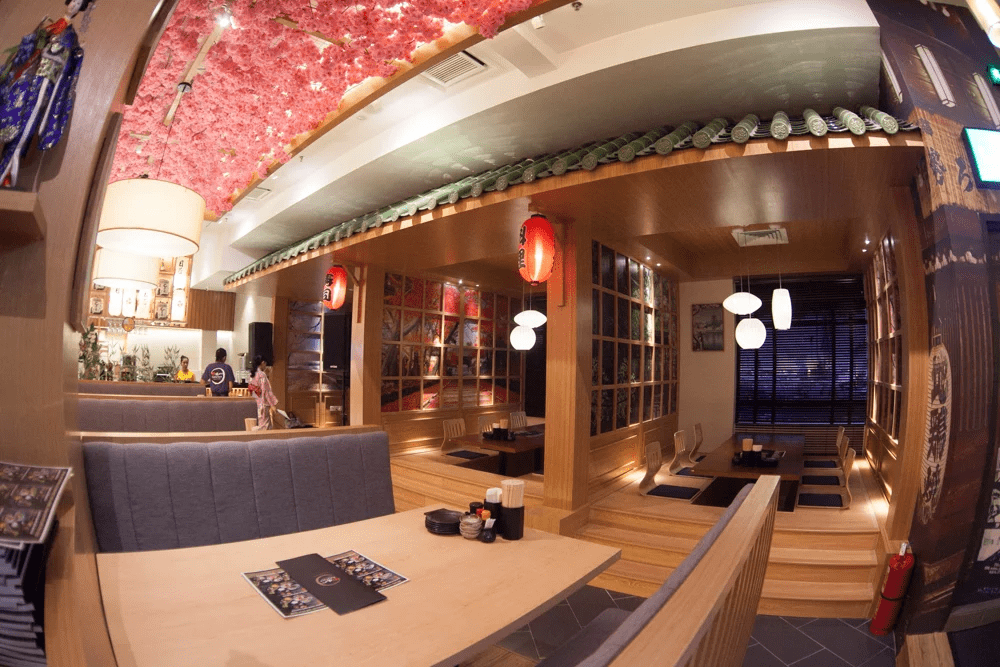 Image credit: Robotaya Izakaya
Robataya Izakaya is a Japanese restaurant specialising in yakitori – the Japanese way of grilling skewered meat over charcoal. Their space is modelled after a traditional Japanese yakitori bar with ample seating, including secluded booths and big open tables.
Robataya's seafood and vegetables are directly air-flown from Japan so you can be assured that you'll be eating premium produce. In fact, they take their yakitori so seriously that they prepare it using irori – a traditional Japanese sunken hearth – instead of the usual charcoal method that are found in most yakitori restaurants.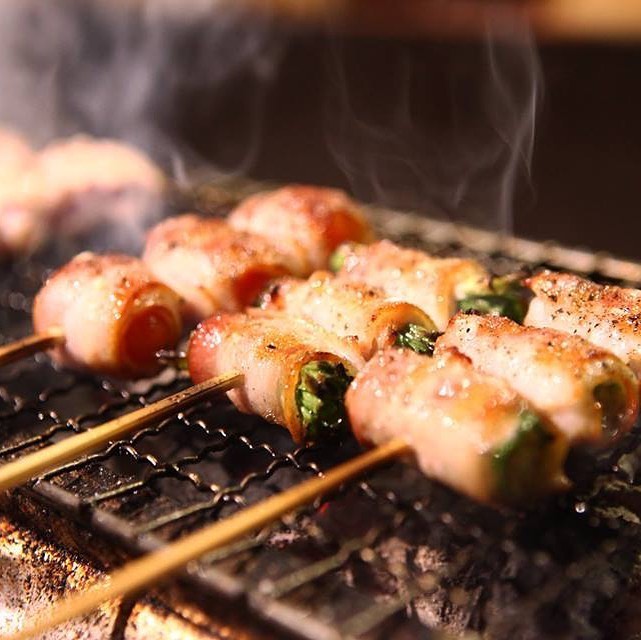 Image credit: @robataya_izakaya
Their menu comprises a variety of dishes with a range of prices. You can keep to a budget by ordering their salmon, pork belly, chicken, soft shell crab, and more for around RM20 a plate, or go for premium items such as their bluefin tuna, Hokkaido king crab leg, giant freshwater prawn (RM60-RM250 per plate).
Address: G202 & G203, 1 Utama Shopping Centre 1, Lebuh Bandar Utama One Utama, Bandar Utama, 47800 Petaling Jaya, Selangor
Opening hours: 10AM-10PM, Daily
Telephone: 03-6211 2785
Robataya Izakaya website | Facebook 
---
5. Secret of Louisiana – Western cuisine in an al fresco dining area 
---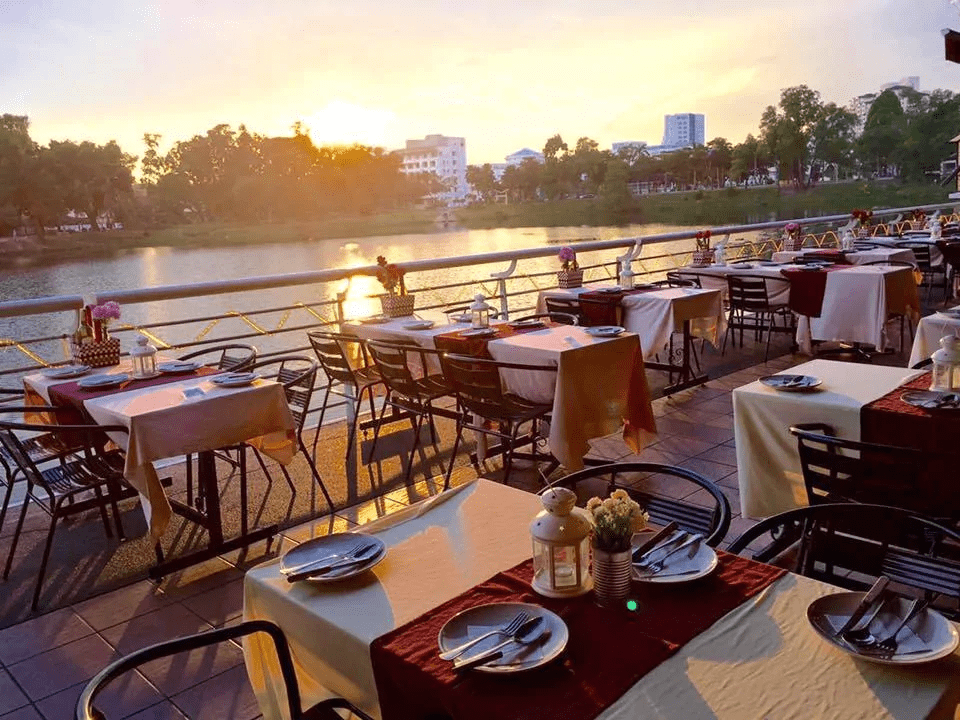 Image credit: @secret_of_louisiana_
Secret of Louisiana is a romantic lakeside restaurant popular among couples. But they also have a big al fresco dining area with long tables to cater to larger groups too.
The place is actually a popular venue for birthday parties, corporate events, and small weddings. The environment is picturesque and idyllic, especially during late evening, so it's recommended to go during dinner time to enjoy the cooler weather.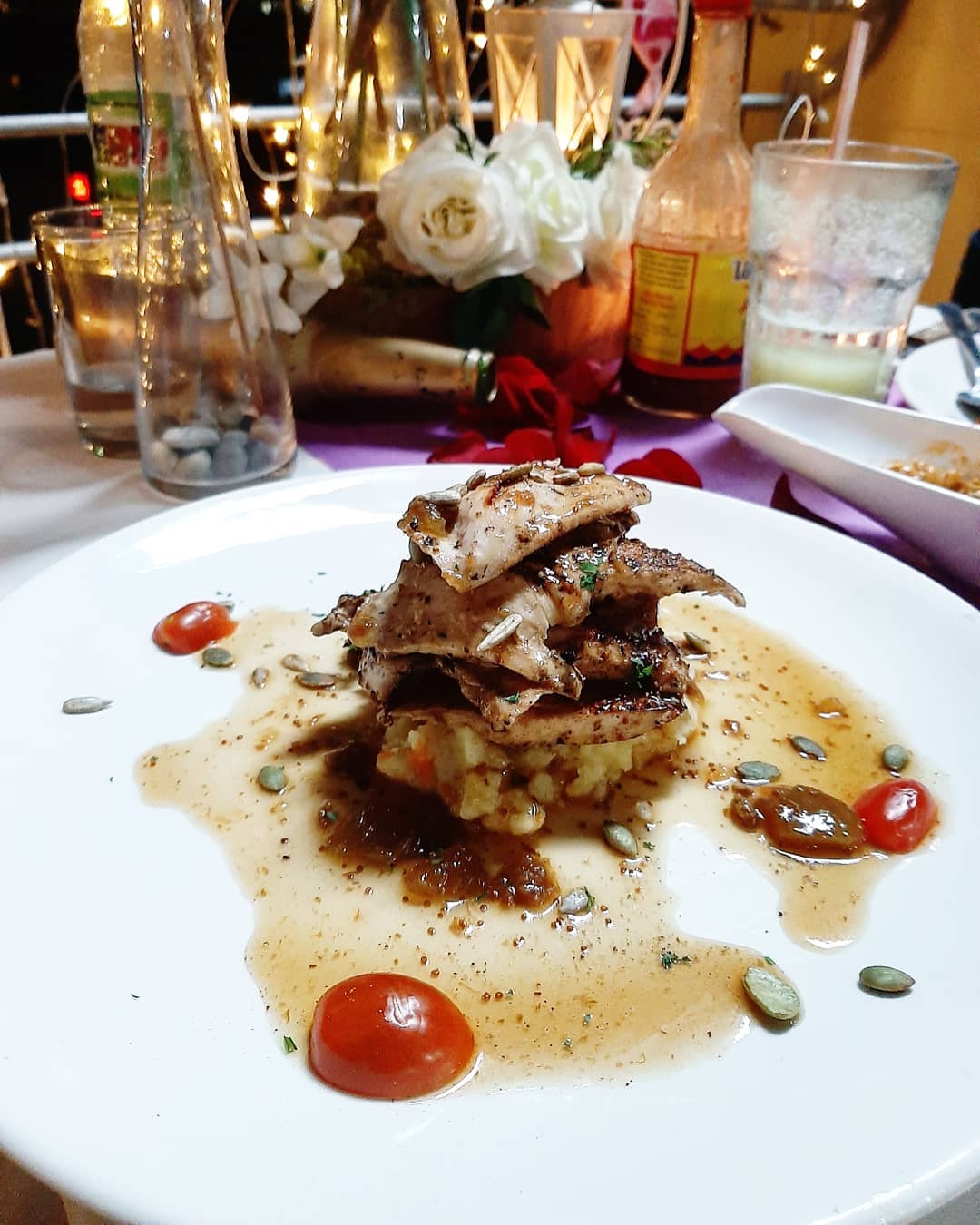 Image credit: @pizzanotizza
Secret of Louisiana serves authentic Cajun cuisine, which fuses West African, French, and Spanish flavours together.
Foodies can look forward to tasting their Seafood Gumbo (RM32), Escargot (RM36), Fillet Mignon (RM78), Crawfish Bisque (RM36), and a huge variety of pastas, burgers, and pizzas all priced around RM35.
Address: Plaza @ Kelana Jaya, D-01, 1, Jalan SS 7/13a, SS7, 47301 Petaling Jaya, Selangor
Opening hours: 11AM-10PM, Daily
Telephone: 03-7875 5230
Secret of Louisiana Facebook
---
6. Ekkamai – Thai food in a tastefully-decorated space
---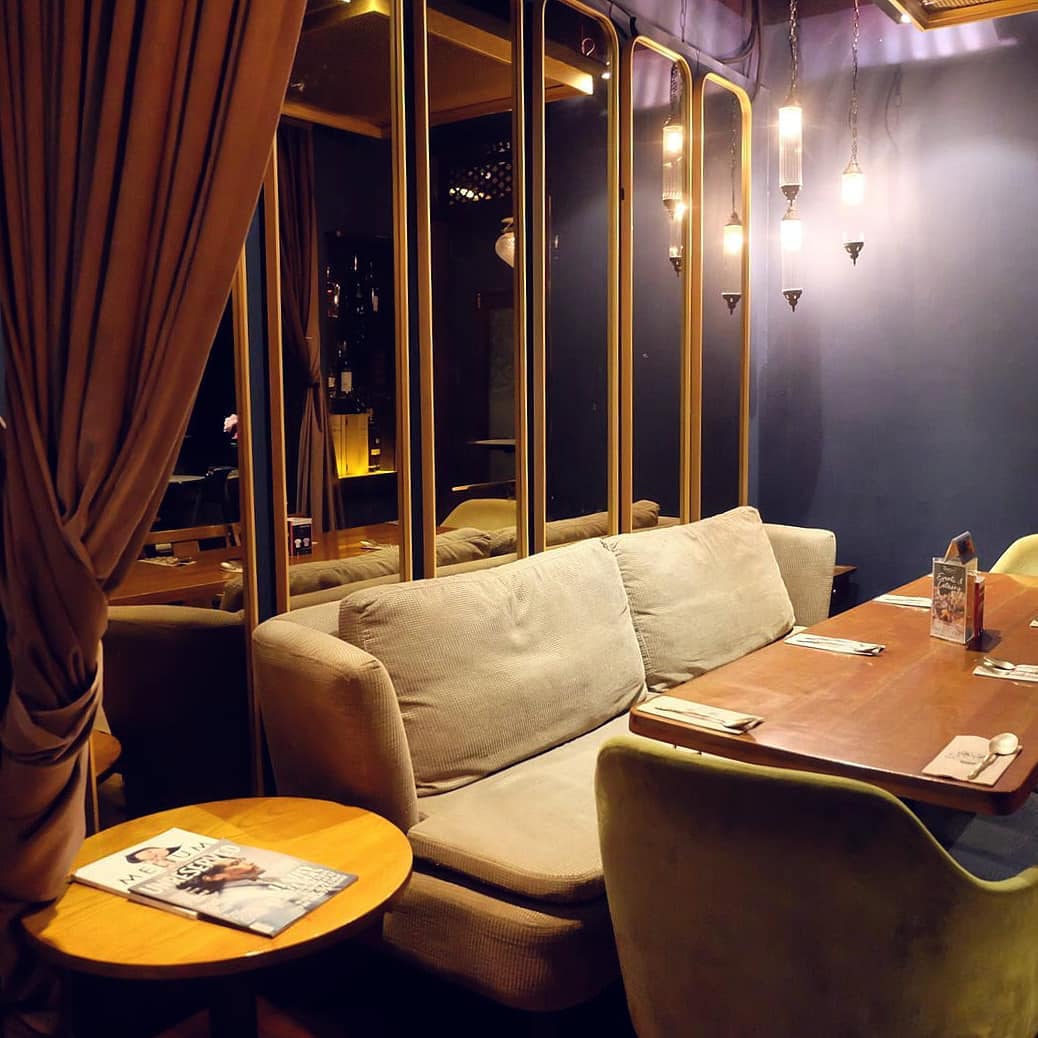 Image credit: @ekkamai.my
Ekkamai is a beautifully decorated Thai restaurant with plush sofas, billowy curtains, and attractive lights, somewhat resembling a sultan's chamber.
They cook up unique Thai dishes that are as intriguing as they are delicious. Think Spinach Curry With French Escargot (RM28), Duck & Lychee Curry (RM32), and Salmon Belly Tataki Salad (RM28).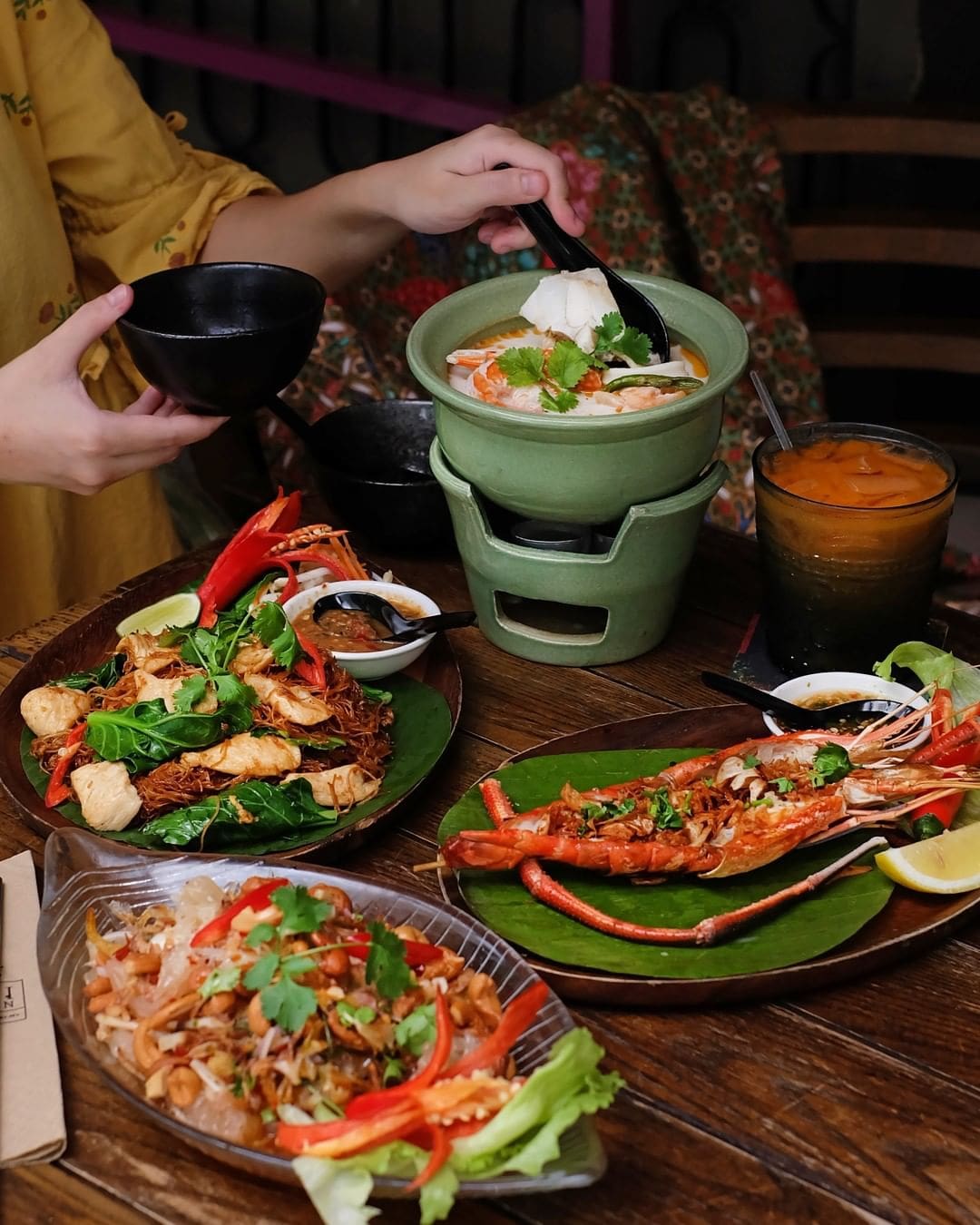 Image credit: @ekkamai.my
Those who prefer their usual Thai food can go for staples such as Crab Omelette (RM30), Green Curry (RM26), Tom Yum Soup (RM20), Pineapple Fried Rice (RM22), and more.
Address: 8, Jalan Batai, Bukit Damansara, 50490 Kuala Lumpur, WP Kuala Lumpur
Opening hours: 11.30AM-10PM, Daily
Telephone: 03-2095 2772
Ekkamai Facebook
---
7. Kubis & Kale – healthy poke bowls
---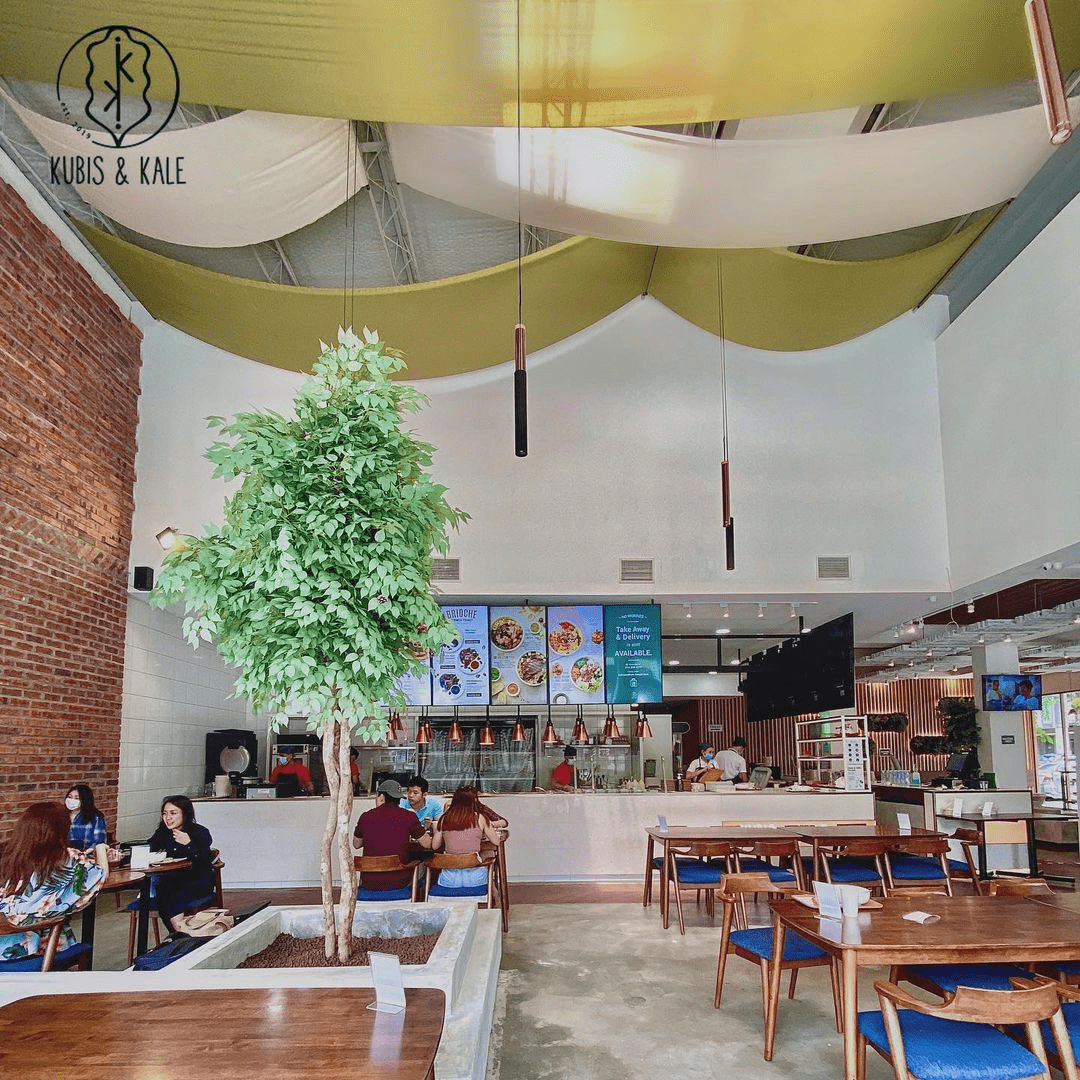 Image credit: @kubis_kale
Those who are into healthy eating and poke bowls should definitely check out Kubis & Kale at Bandar Sunway. Located in a corner lot, the cafe is set in a huge space with an open kitchen, outdoor dining area, high ceilings, and lots of natural light that give it an inviting and spacious feel.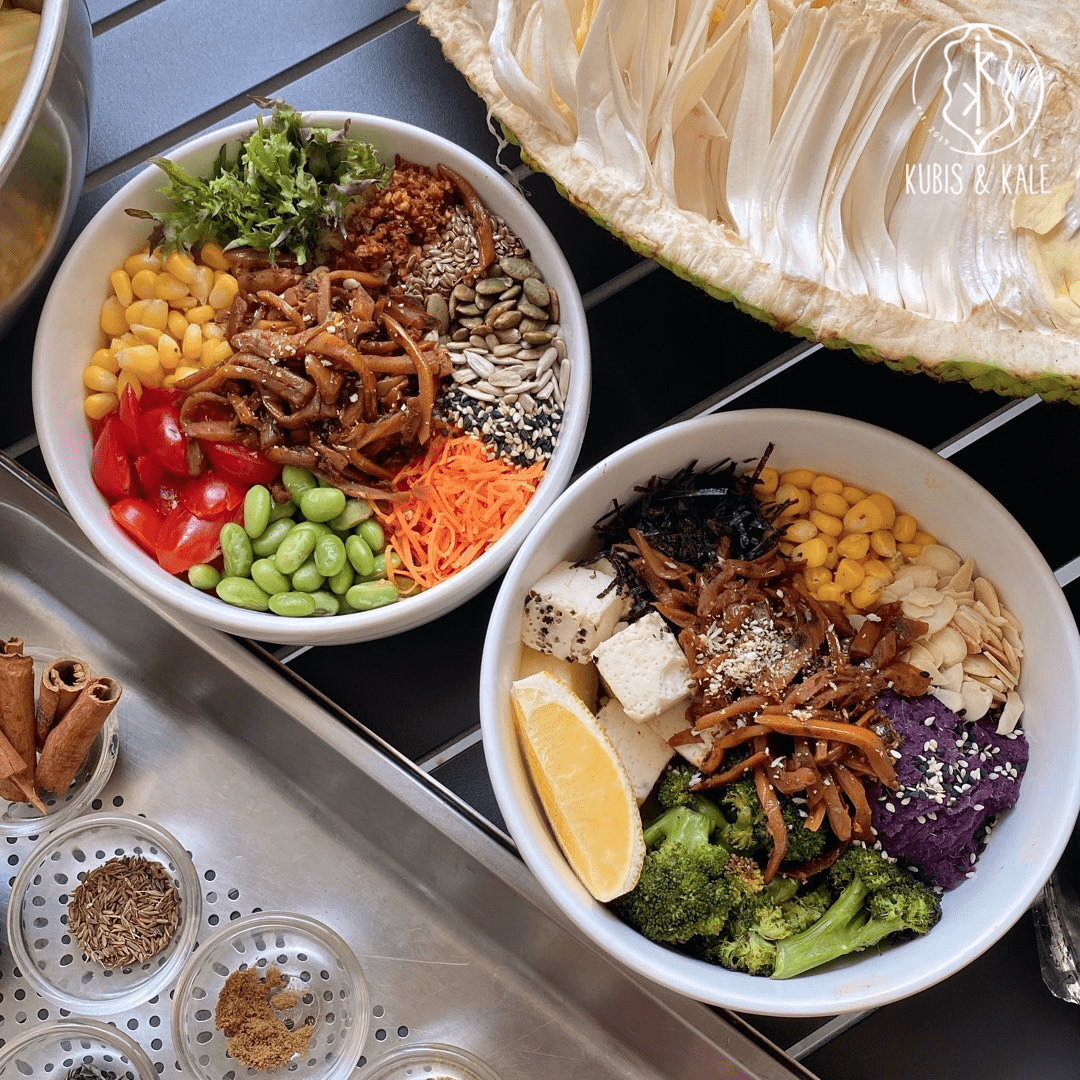 Image credit: @ihangryi
Their poke bowls are also quite affordable, with prices starting from RM15.90. You can opt to order from their curated menu or build your own bowl by selecting protein options, vegetables, toppings, and sauces you'd like.
Address: Lot 2 & 4, Ground Floor, Jalan PJS 11/5, Bandar Sunway, 46150 Petaling Jaya, Selangor
Opening hours: 10.30PM-8PM, Daily
Telephone: 016-934 5994
Kubis & Kale website | Facebook 
---
8. Therefore – aesthetic pink interiors 
---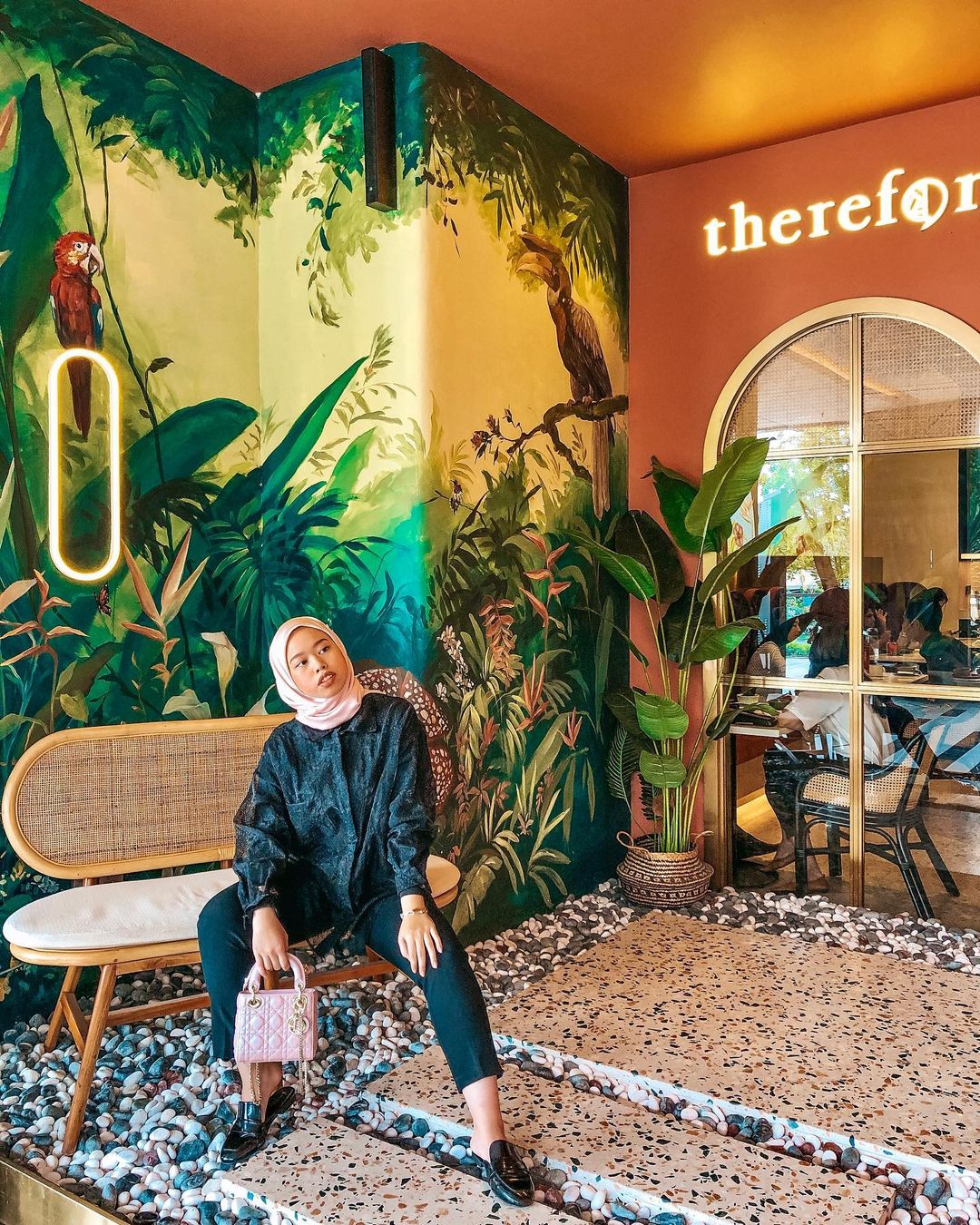 Image credit: @ammnndda
Therefore was all over social media when it first opened, with patrons obsessively posing with their famous pink interior. Every corner in the restaurant is Insta-worthy – from the entrance, the interior, to even the sink area.
They have also hosted multiple corporate events as the restaurant has a big centre space with furniture that can be easily moved around.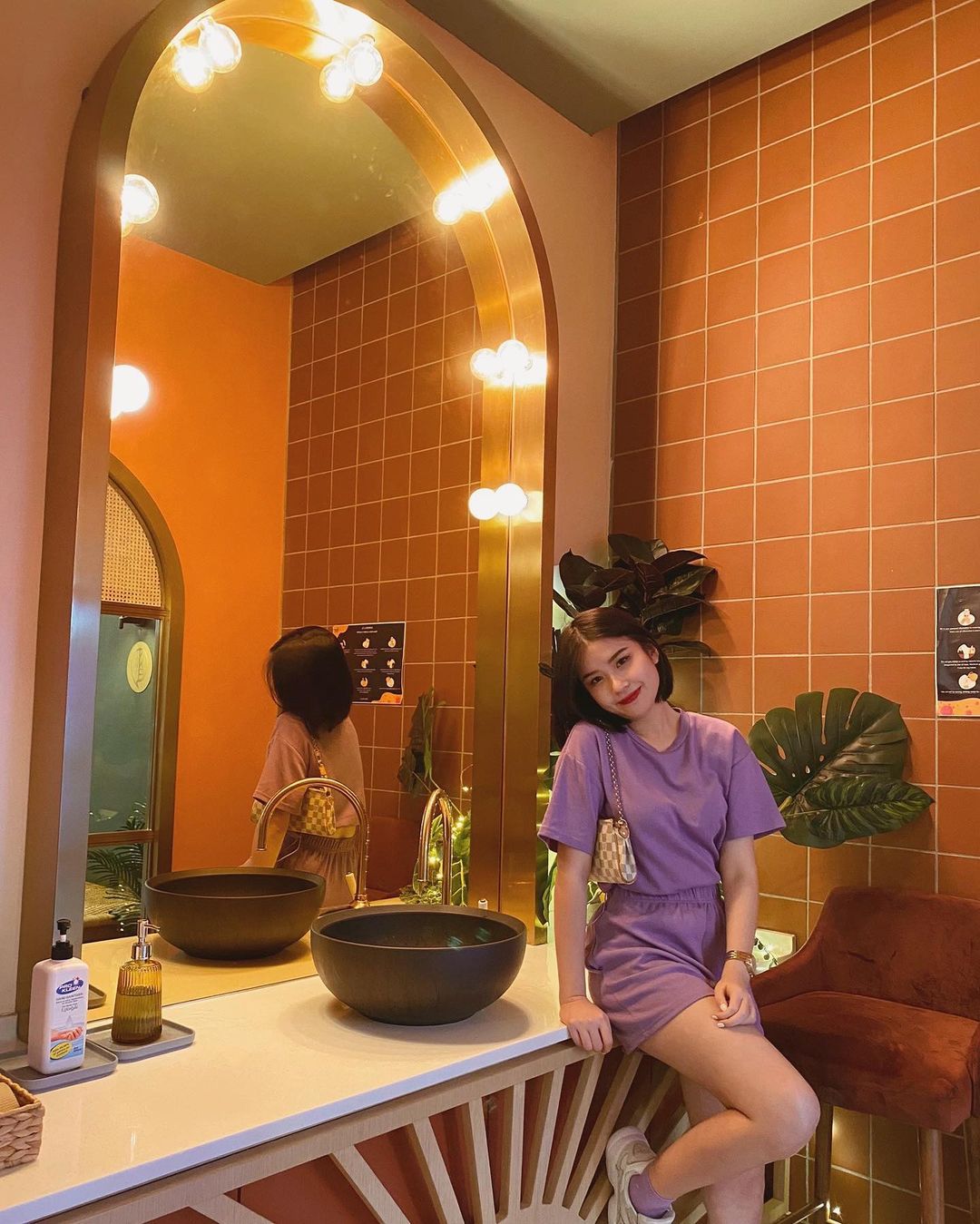 Image credit: @yixuankoay
Interiors aside, Therefore's menu is eccentric but appealing. They experiment with unusual food combo and create interesting dishes that look pretty as well.
Adventurous foodies should order their Sizzling Cendol Bread Pudding (RM25) – pandan-flavoured bread pudding topped with coconut gelato, pandan jelly noodles, sweet red beans, and toasted coconut flakes, and then drenched with sizzling vanilla gula melaka sauce.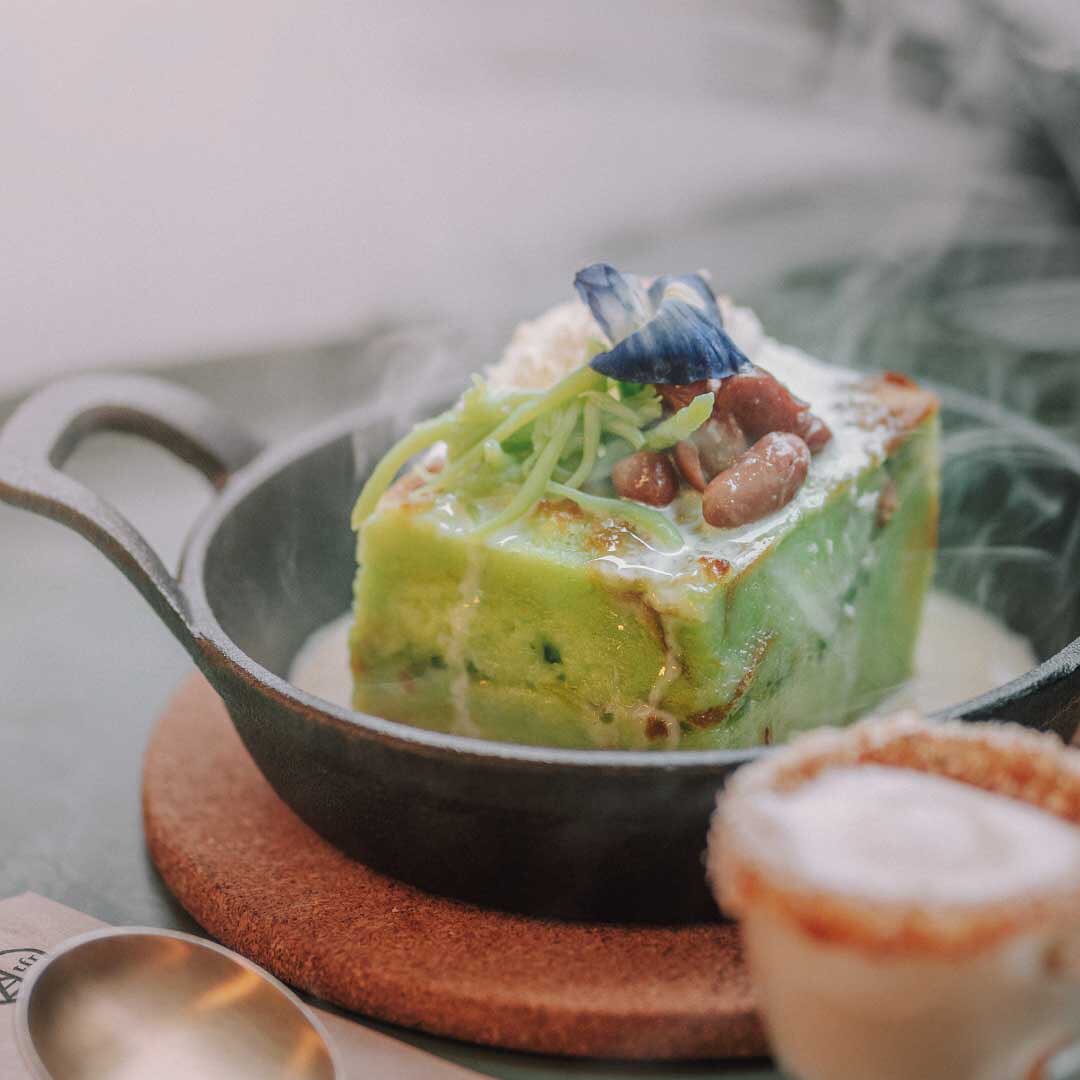 Image credit: @therefore.cafe
There's also Nacho (RM20) that includes freshly shredded jackfruit and Asian salsa together with the usual guacamole, sour cream, and cream cheese.
Address: Lot 02-G, Menara Symphony, No, 5, Jalan Professor Khoo Kay Kim, Seksyen 13, 46200 Petaling Jaya, Selangor
Opening hours: Mon, Wed, Thu & Sun 12PM-7.30PM | Fri & Sat 12PM-10PM (Closed on Tuesdays)
Telephone: 03-7931 1718
Therefore Facebook
---
9. Serai – brunch fare in an expansive space
---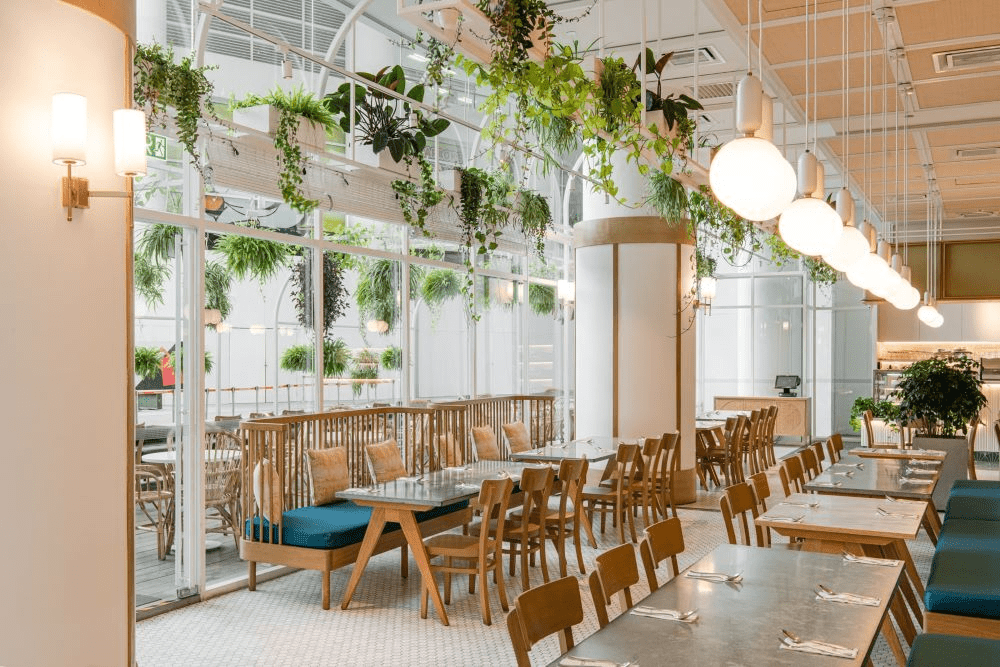 Image credit: Serai Group 
The Serai Group is no stranger to the culinary scene. They have a number of restaurants under their name but Serai in particular, is built for larger groups as they have long tables in an expansive space.
They have six outlets in malls all over Klang Valley – namely Empire Shopping Gallery, Jaya Shopping Centre, Pavilion, Paradigm Mall, Shaftsbury Square, and Suria KLCC.
All the branches are designed differently, each with their own distinct style. But the common thread is the sense of luxury and comfortable vibes that the spaces offer.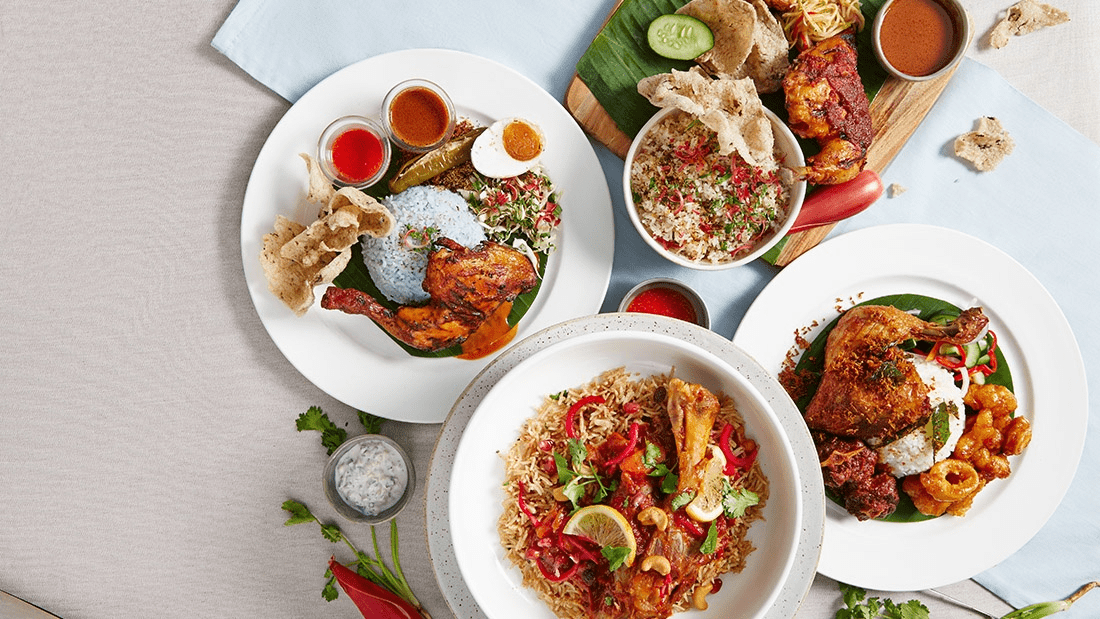 Image credit: Serai Group
Their menu comprises Middle Eastern, Western, and Malay cuisine. Dishes range from Moroccan Lamb Shank (RM60), to Nasi Kerabu (RM27), to Australian Ribeye Steak (RM75), and Aglio Olio Pasta (RM30).
See all Serai locations here. 
---
Klang Valley group-friendly dining with plenty of seats
---
Whether you're into Chinese, Western, Thai, Malaysian, Indian, or fusion cuisine, this list will fulfill all your gastronomy needs. These group dining restaurants in Klang Valley serve up scrumptious food in a nice environment – two important factors covered when celebrating a special occasion with loved ones. Just don't forget to still practise social distancing, and mask up when you're not eating!
Keep reading for more food recommendations:
---
Cover image adapted from: Serai Group, @critzspoteats, Robotaya Izakaya and @woodandsteel
Get more stories like this!
Drop us your email so you won't miss the latest news.