HOOGA has beddings & home decor on sale till 29th May
---
It's hard to resist the urge to improve our homes – what with all those images of cosy Scandinavian-style spaces we're being fed on Pinterest and Instagram these days.
Luckily, recreating the Scandi feel and aesthetic in your home isn't complicated. The style's main appeal lies in bringing a sense of quiet, effortless comfort to your rooms.
If you're looking to reset the vibes in your living spaces, good news – HOOGA is offering up to 20% off selected home items from now till 29th May 2022. Here, we've rounded up a selection of their goods to add warm and fuzzy feels to your home, with minimal effort required.
---
Silk quilts, fluffy rugs and bath towels from RM23
---

Image credit: HOOGA
Regardless of our climate, we all love the idea of cocooning ourselves in soft blankets after a long day. Turn your bed into an inviting fluffy cloud by investing in HOOGA's super-soft Tiffany Silkfeel Quilt (RM299) that's airy yet lightweight.
For a restful slumber, the Shannon Fibre Pillow (RM39.90) yields to your head and supports your neck, and boasts anti-bacterial as well as hypoallergenic qualities. 
With HOOGA's limited-time offer, you can purchase any two bedding accessories and snag a generous 50% off your second item, both in-store and online from now till 29th May.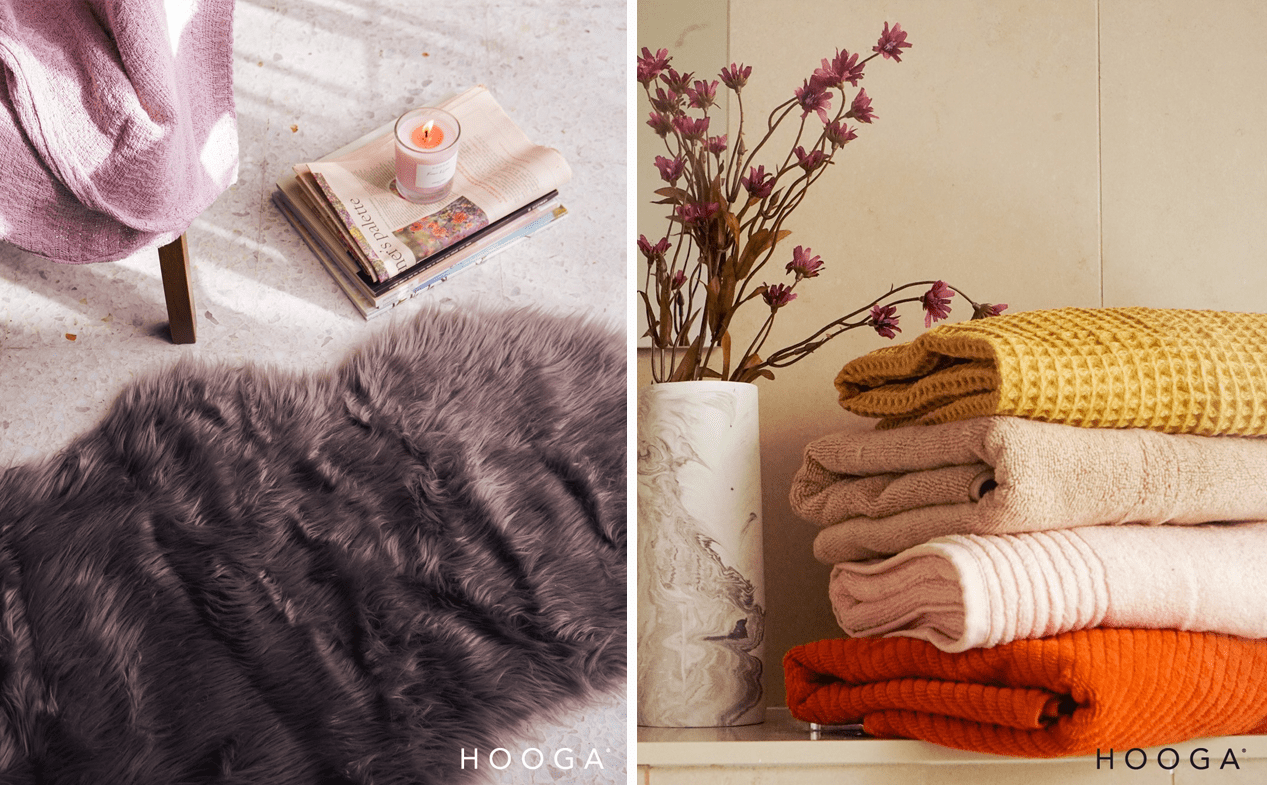 Image adapted from: HOOGA 
We Malaysians tend to prefer our floors bare. But if you want to soothe the soles of your feet after a day of hustling, the Merynna Faux Sheep Rug for RM53.91 (U.P. RM59.90) is a great addition underfoot next to a chair or bed. 
For more comforting textiles, HOOGA also has a selection of 100% cotton bath towels such as the Hadlee Bath Towel for RM23.92 (U.P. RM29.90) – so consider pampering your body by replacing your worn-out and scratchy bathroom linens. 
---
Fairy lights & faux botanicals to amp up the cosiness
---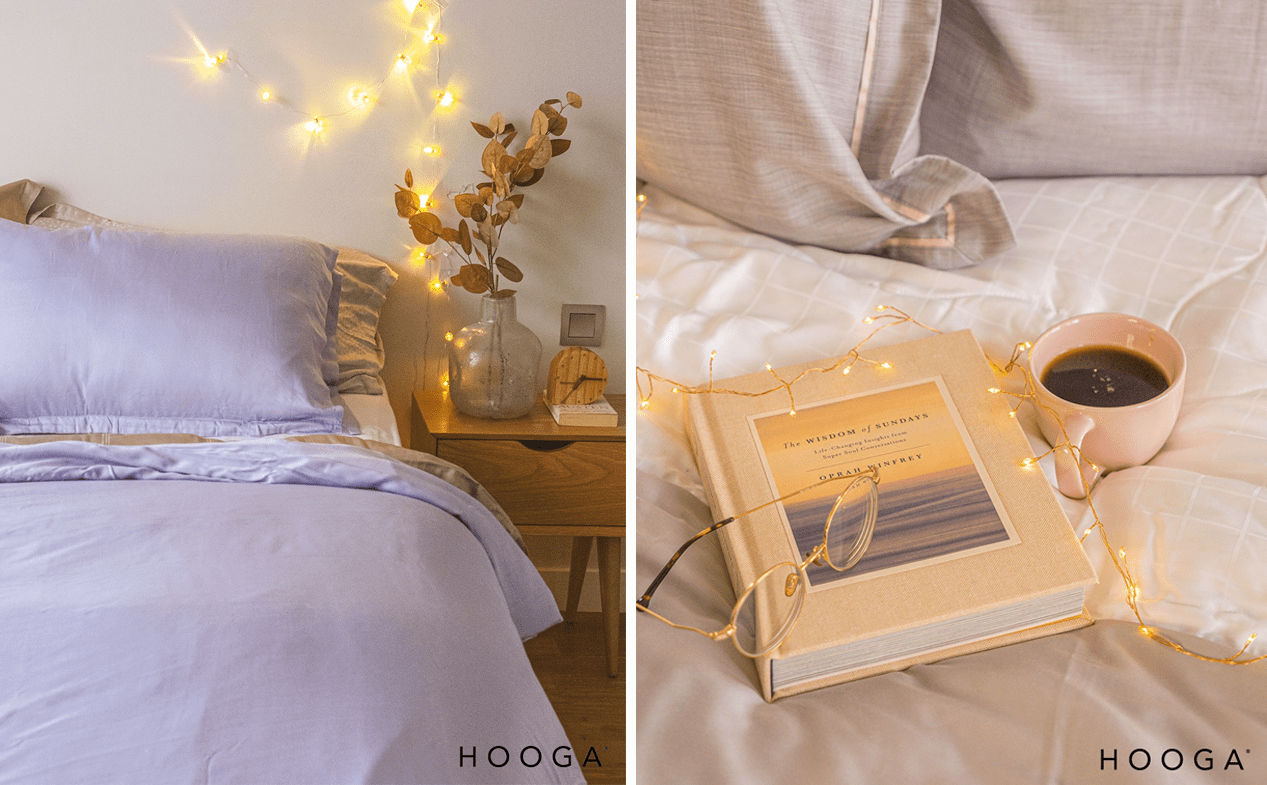 Image adapted from: HOOGA 
Textiles aside, you can also add more warmth to your space with ambience-enhancing decor items such as the Basic Fairy Lights Lawford now priced at RM11.01 (U.P. RM11.90).
This all-time favourite piece – whether hung on a drab wall or draped across furniture – will put you in a relaxed mood as you curl up with coffee and a good book.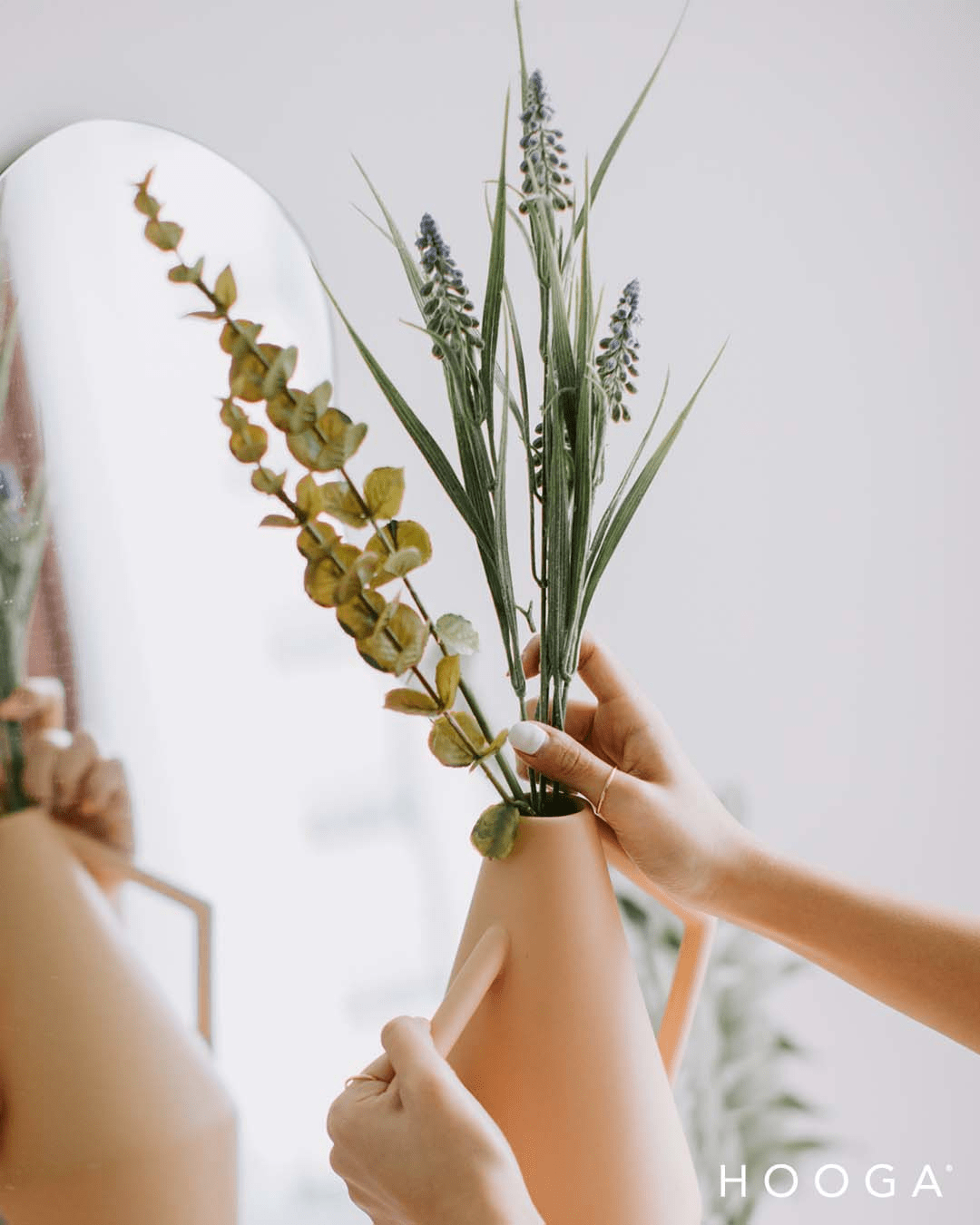 Image credit: HOOGA 
There's no corner in a home that wouldn't benefit from a pot of plants, whether live or artificial ones. HOOGA's realistic faux botanicals, which range from potted succulents to long-stemmed cut flowers, will liven any room while always looking fresh. 
---
Up to 20% off for a quick home makeover
---
No matter the current state of your home, these items from HOOGA will bring you one step closer to your Scandi-inspired Pinterest decor goals. 
From now till 29th May 2022, the homeware store is having a limited-time sale with 10% off faux botanical accessories, fairy lights, and interior and exterior mats. There's also up to 20% off selected bath towels.
So whether you're looking to switch up your bedding, or add small comforts to your home with faux plants and fluffy rugs, there's no better time than now to shop at HOOGA for deals on all these items. 
---
This post was brought to you by HOOGA.
Cover image adapted from: HOOGA and HOOGA 
Get more stories like this!
Drop us your email so you won't miss the latest news.