IKEA unveils vending machines at Damansara outlet
---
Snaking lines at checkout counters at IKEA outlets have been something of a regular sight even before the pandemic struck. And if it's not the lifestyle store's affordable furniture and household staples, it's their food that we're willing to line up for.
To help loyal patrons skip the long queues the next time they swing by their Mutiara Damansara store, IKEA has unveiled several vending machines that conveniently dispense snacks, their iconic blue bags, and spare parts.
---
Vending machines to beat the long lines
---
IKEA Malaysia took to their Facebook page to share photos of new vending machines that they unveiled at their Mutiara Damansara outlet today, 17th March 2021.
While patrons can already find vending machines for beverages to grab-and-go after a shopping spree at their store, these newly unveiled machines are stocked with some of their well-known bestsellers.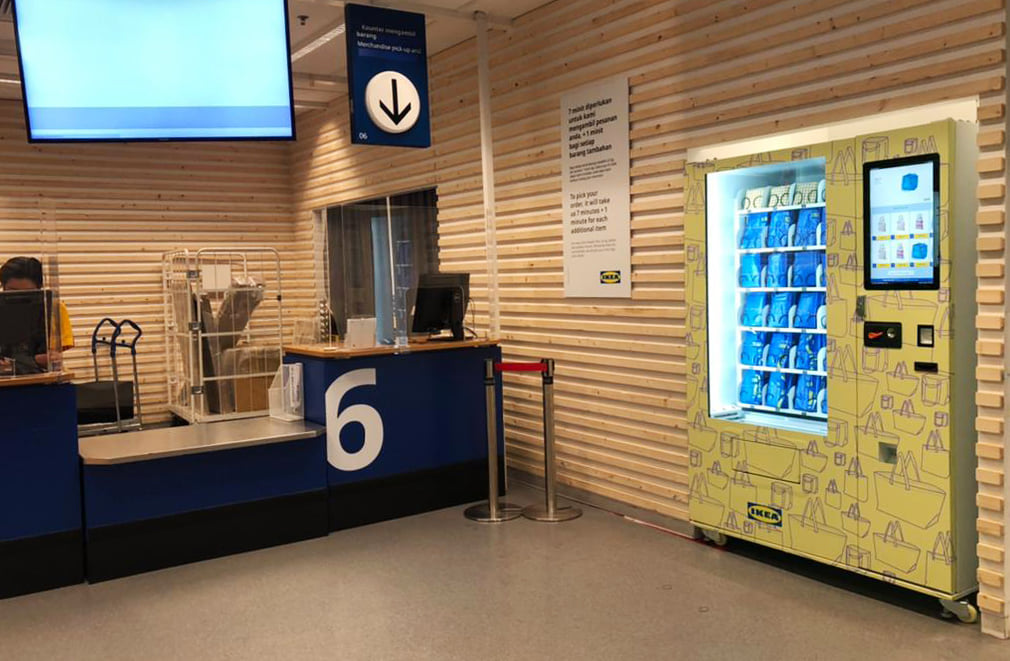 An IKEA vending machine dispensing the store's iconic blue bags
Image credit: IKEA
They can be found at the customer service and checkout areas at IKEA Mutiara Damansara. While there's no mention yet of other IKEA outlets in Malaysia getting vending machines of their own, IKEA responded to a Facebook comment that these ones in Damansara are the only ones "as of now". 
By the looks of things, patrons will have to dig up spare change to purchase items from the vending machines, with only a cash payment option available for now. But not to fret, as most items stocked within are under RM10.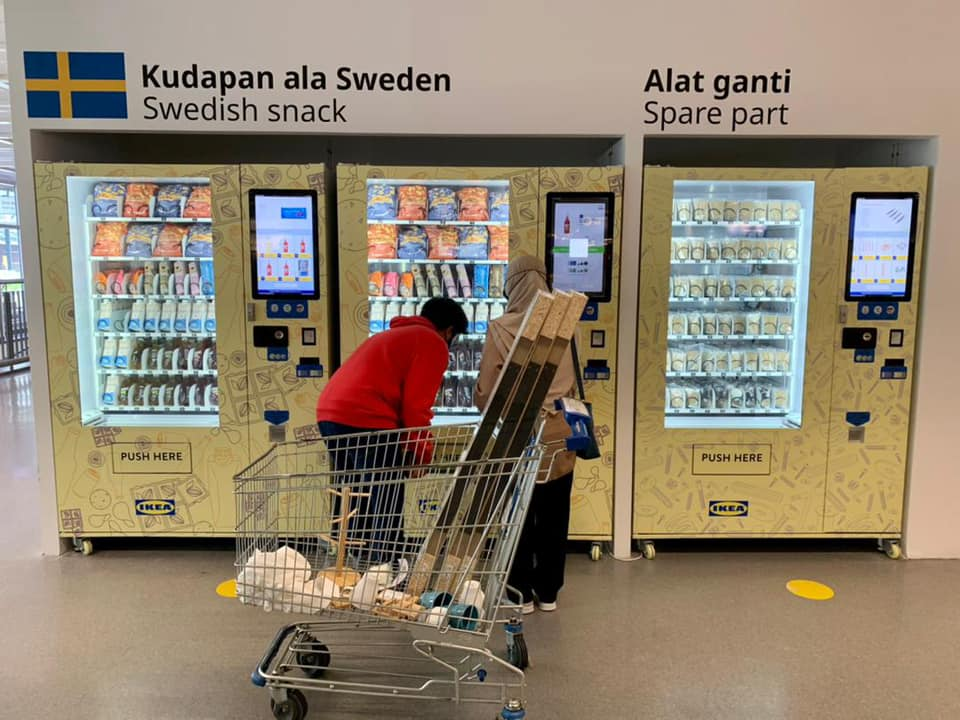 Image credit: Fiza Husin
---
IKEA snacks, bags and spare parts for grab-and-go purchases 
---
As food is part of the reason why many drop by IKEA, patrons will be glad to know they can find these vending machines stocked with Swedish snacks.
Here, you'll be able to purchase items you'll typically find at IKEA's Food Market, such as Kafferep (RM5.20) – buttery shortbread biscuits with various fillings – and Potato Crisps (RM9.90) in different flavours.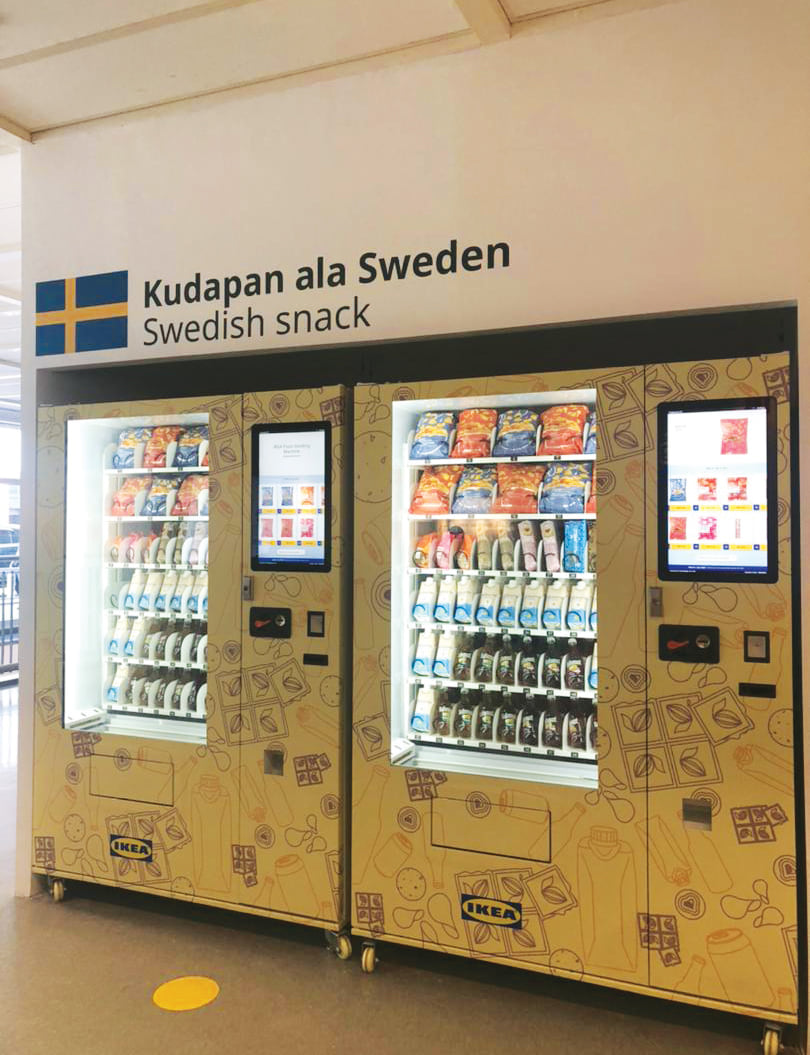 Image credit: IKEA
For those who can't help but to add IKEA's iconic blue, eco-friendly canvas bags to their cart of items at the physical checkout counter – where these are typically found – they'll now get to purchase them at a vending machine without even needing to enter the store. It even comes stocked with different sizes of the bags, from small (RM1.50) to large (RM2.50).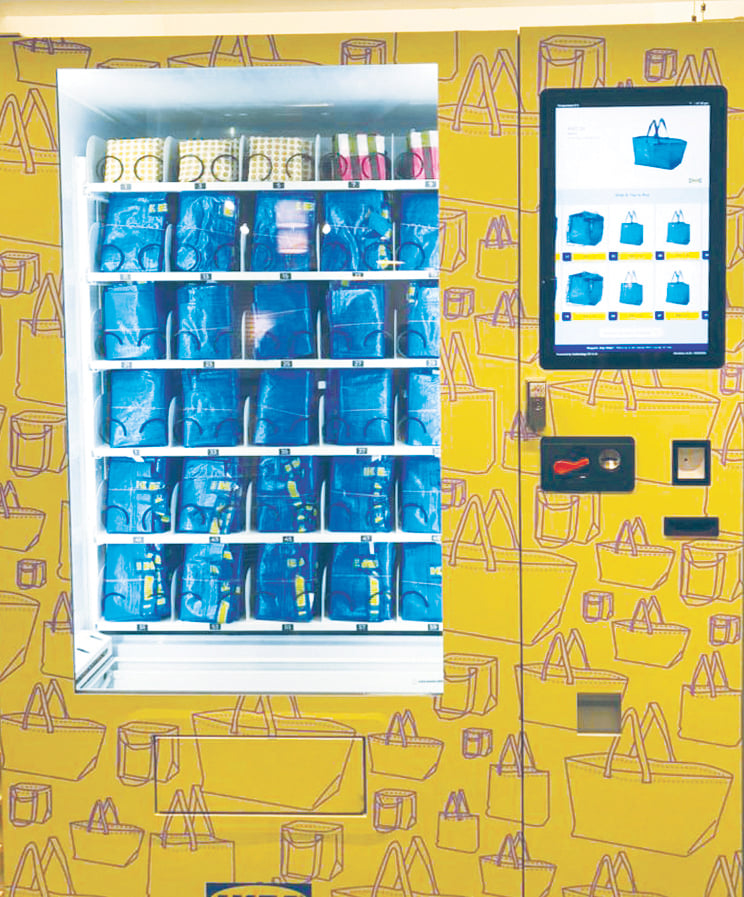 The classic blue IKEA bags in a vending machine
Image credit: IKEA
Saving you from the hassle of queueing up at their customer service area too, spare parts for their furniture can also be purchased from a vending machine right next to the one stocked with snacks.
Expect to find various nuts and bolts that you can now conveniently purchase if you've run into a mishap while putting together your newly purchased furniture.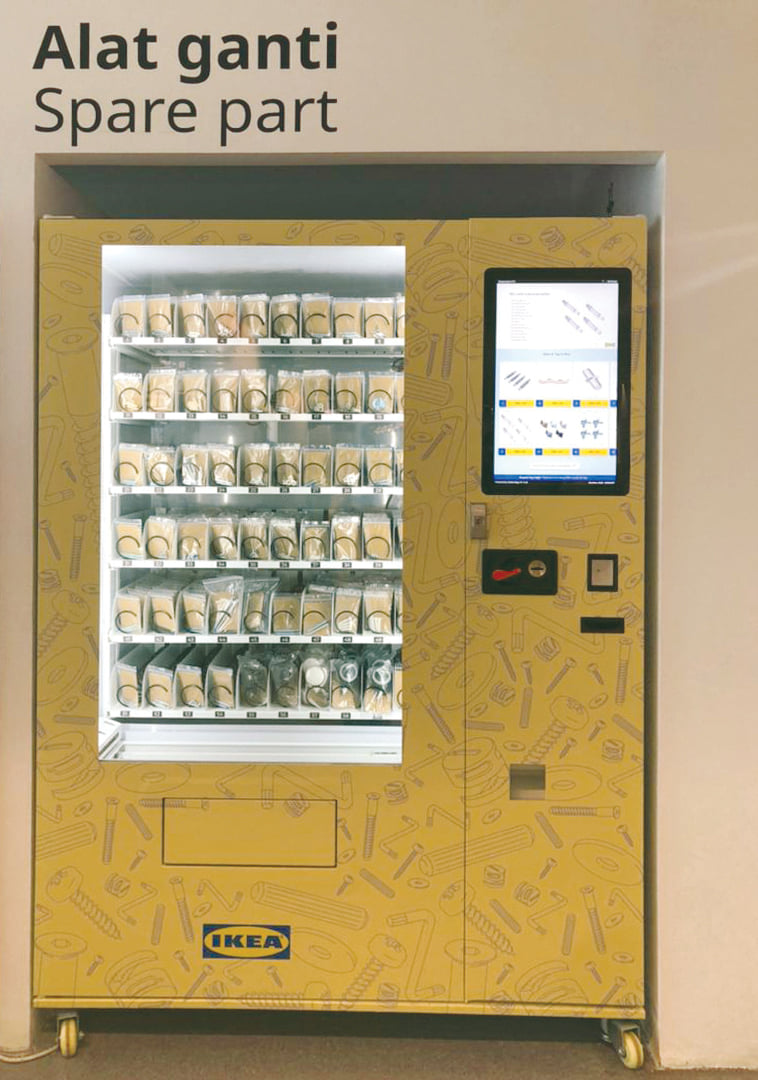 Image credit: IKEA
---
IKEA M'sia unveils vending machines for quick purchases
---
IKEA stores have become popular among many looking to scout out affordable furniture and grab a snack or two while at it, which means snaking lines are usually unavoidable at their stores.
So these vending machines just unveiled by IKEA at their Mutiara Damansara outlet are a convenient new feature for patrons looking for grab-and-go snacks, bags, and spare parts. 
Read more news here: 
---
Cover image adapted from: Fiza Husin and IKEA
Enjoying The Smart Local Malaysia? Follow us on Facebook, Twitter, Instagram and Telegram for more stories like this. If you have a story to share, email us at [email protected]
Get more stories like this!
Drop us your email so you won't miss the latest news.