Karak Highway
---
The states of Malaysia are connected by prominent highways that weave past dense forests and through lofty mountains. But one that stands out not just as an important route for daily travel, but also a hotspot for supernatural occurrences, is Karak Highway.
This winding 60km long highway is known as "Malaysia's most haunted highway" – it's rich with spooky tales that involve phantom cars and mysterious figures. Read on to discover what you can experience for yourself.
---
A serpentine link between Kuala Lumpur & Genting Highlands
---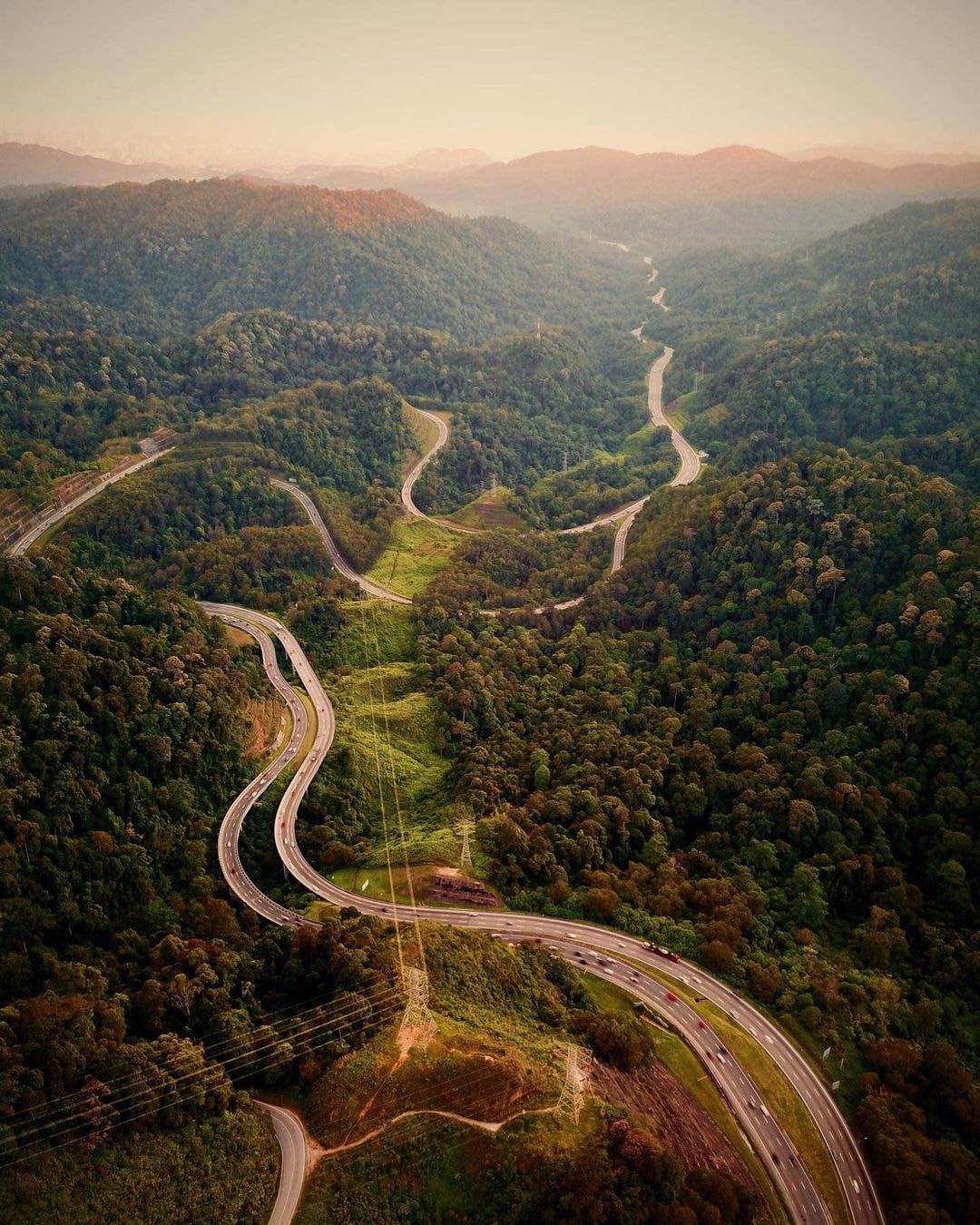 Image credit: ASEAN Skyline / @zullhelmy_ via Instagram
Embarking on Karak Highway tends to be more than a mere physical journey. This serpentine route, transporting road users between Gombak, Selangor, and Karak, Pahang, has etched its name onto the global map as our country's most haunted road. 
And it's pretty unavoidable if you're a wanderlust – the highway happens to be the road that gets you up to prominent attractions in the country, such as Genting Highlands and Bukit Tinggi.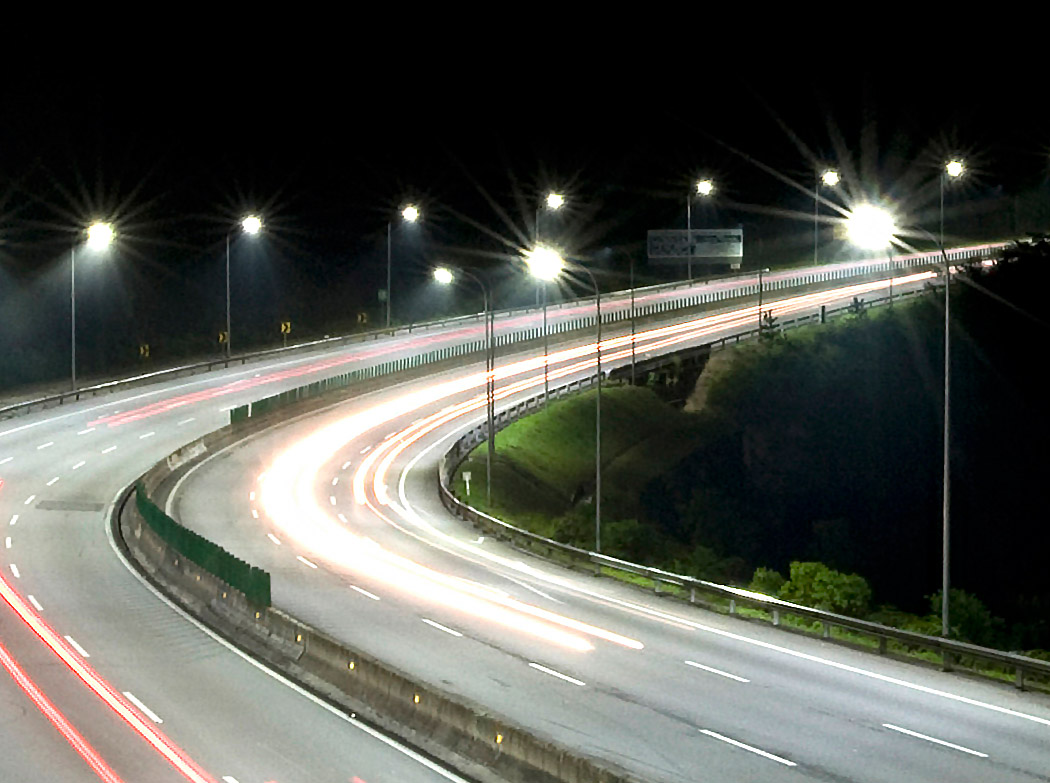 Image credit: Snfor
Opened to traffic back in 1977, the interstate highway was constructed to provide road users with an alternative route when travelling on Federal Route 68, or Jalan Gombak. 
Besides its notoriously windy lanes, Karak Highway also passes through a 900m tunnel at Genting Sempah, which was Malaysia's first highway tunnel. It was also once the longest road tunnel in Malaysia, but it has since been surpassed by the 4km SMART Tunnel in Kuala Lumpur.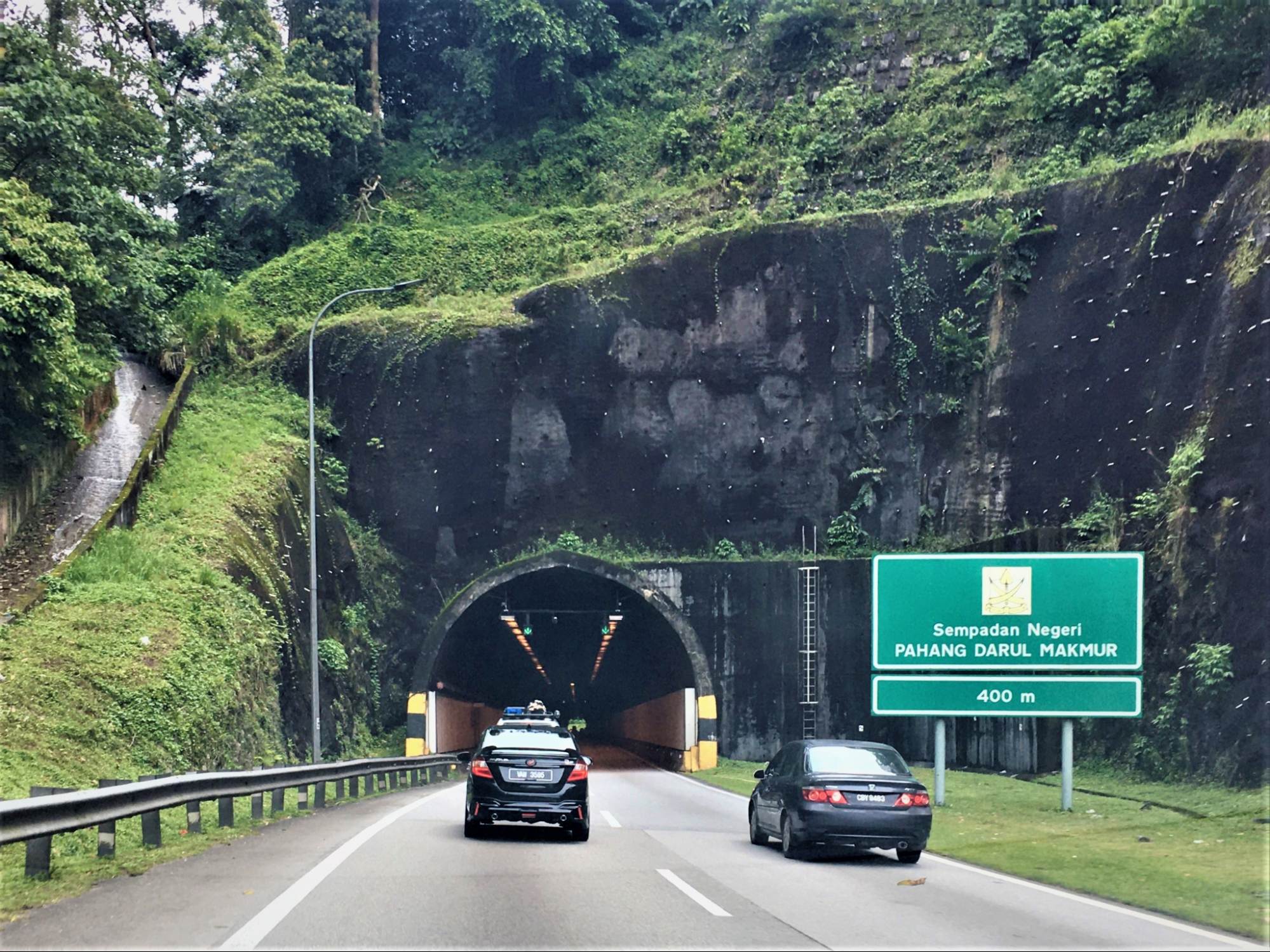 Image credit: Wikimedia Common
---
The site of horrific accidents
---
The spooky tales that surround Karak Highway are led by the fact that it's the site of some of the most horrific accidents in Malaysia. One incident in particular that sent shockwaves through the country is the infamous 1990 Highway Crash.
The deadly accident, which saw a catastrophic collision between 12 vehicles – a bus, a lorry, a FRU truck, two taxis, and six cars – resulted in the tragic loss of 17 lives. It served as a stark testament to the potential dangers of the road, with police describing the accident as "one of the worst road disasters since 1970" in Malaysia.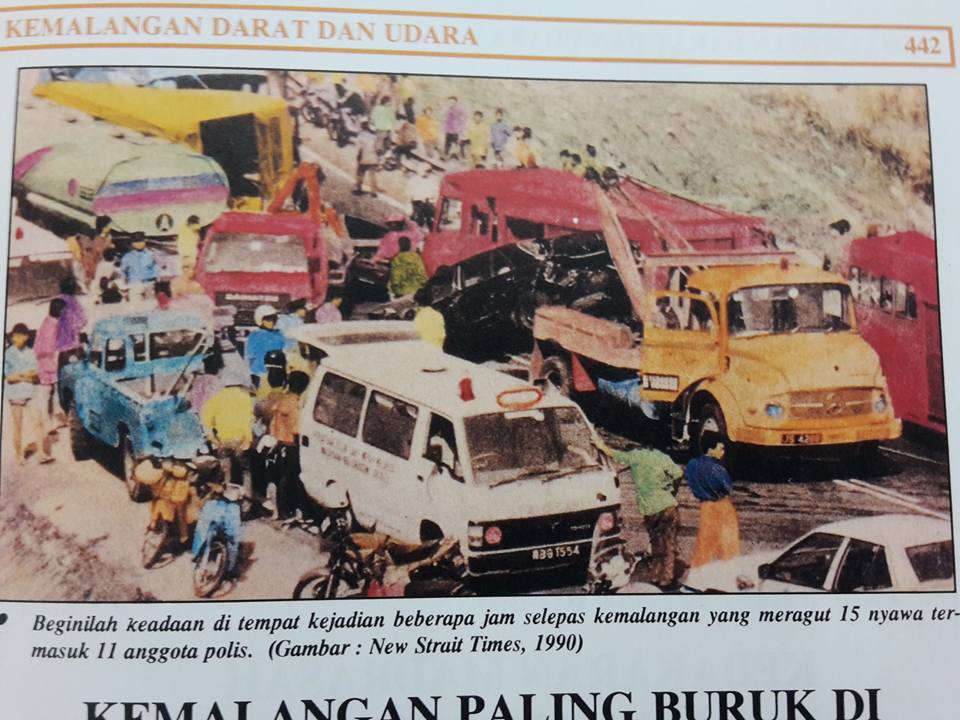 Image credit: Blog Jalan Raya Malaysia via Facebook 
Since then, Karak Highway has earned itself the reputation of being one of the deadliest roads in Malaysia.
---
Alleged sightings of mysterious figures
---
Today, the mere mention of Karak Highway will have locals bringing up urban legends that haunt it.
One particularly eerie and popular tale that reverberates through conversations about the highway involves a yellow Volkswagen. The car is said to show up behind unsuspecting drivers, forcing them to drive faster or give way for it to overtake them.
However, after the compliant driver makes way, the vehicle will vanish into thin air – only to reappear mysteriously behind once more.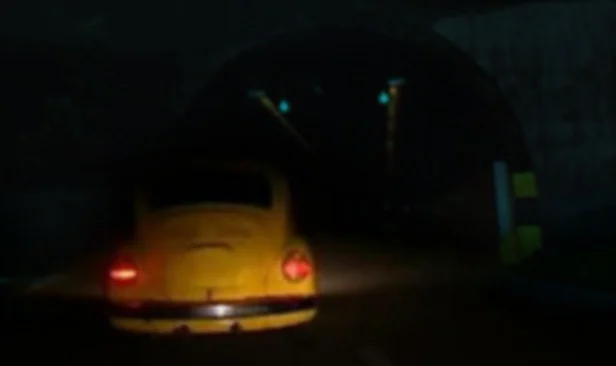 Image credit: Berita Harian
There's an additional spine-chilling twist to this tale. 
Rumour has it that when one attempts to catch a glimpse of the Volkswagen's driver, they'll face an unsettling revelation: there is no one behind the wheel. Many also believe that you should not overtake the car if you happen to encounter it, or it will continue to appear in front of you.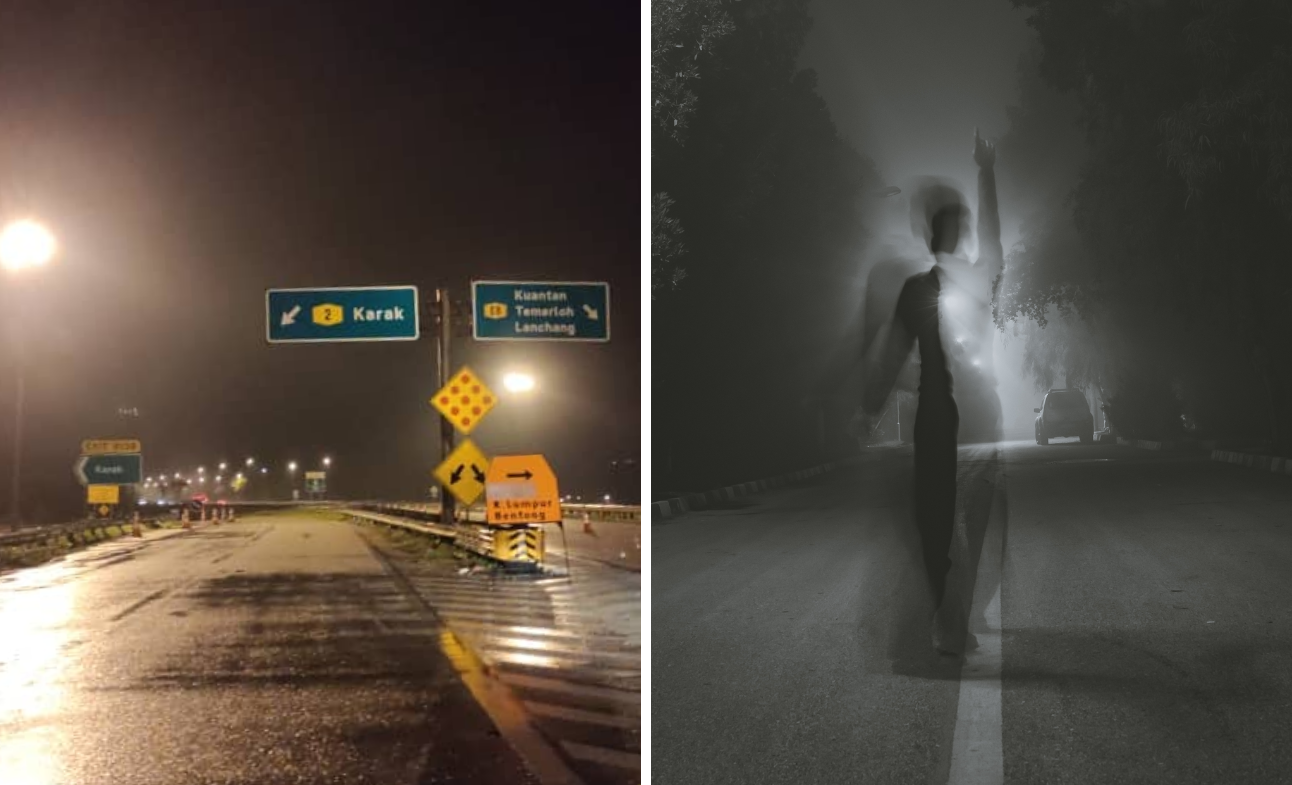 Image adapted from: Selangor Journal, Ashkan Forouzani via Unsplash

Another hair-raising tale woven into the fabric of Karak Highway's supernatural lore is the sighting of a wandering schoolboy. It's alleged that when the clock strikes midnight, drivers are able to catch sight of a young boy in a school uniform wandering the highway.
Local folklore tells of a tragic incident that unfolded on this ominous stretch of road, claiming the lives of a schoolboy and his mother.
---
Karak Highway is the most haunted highway in Malaysia 
---
From a phantom yellow Volkswagen to a schoolboy eternally seeking his lost mother in the dead of night, Karak Highway's dark curves serve not only as a mode of transportation for those travelling to Genting Highlands – it's also an alleged hotbed of spooky sightings that led to its notorious reputation. 
So if you're planning to travel down this highway anytime soon, be sure to stay cautious of your surroundings, especially when journeying at night.
Also watch our video feature here:
For more chilling reads, check out 14 haunted places in Malaysia and 30 Malaysian horror movies to watch.
---
Cover image adapted from: ASEAN Skyline / @zullhelmy_ via Instagram, Blog Jalan Raya Malaysia via Facebook, Berita Harian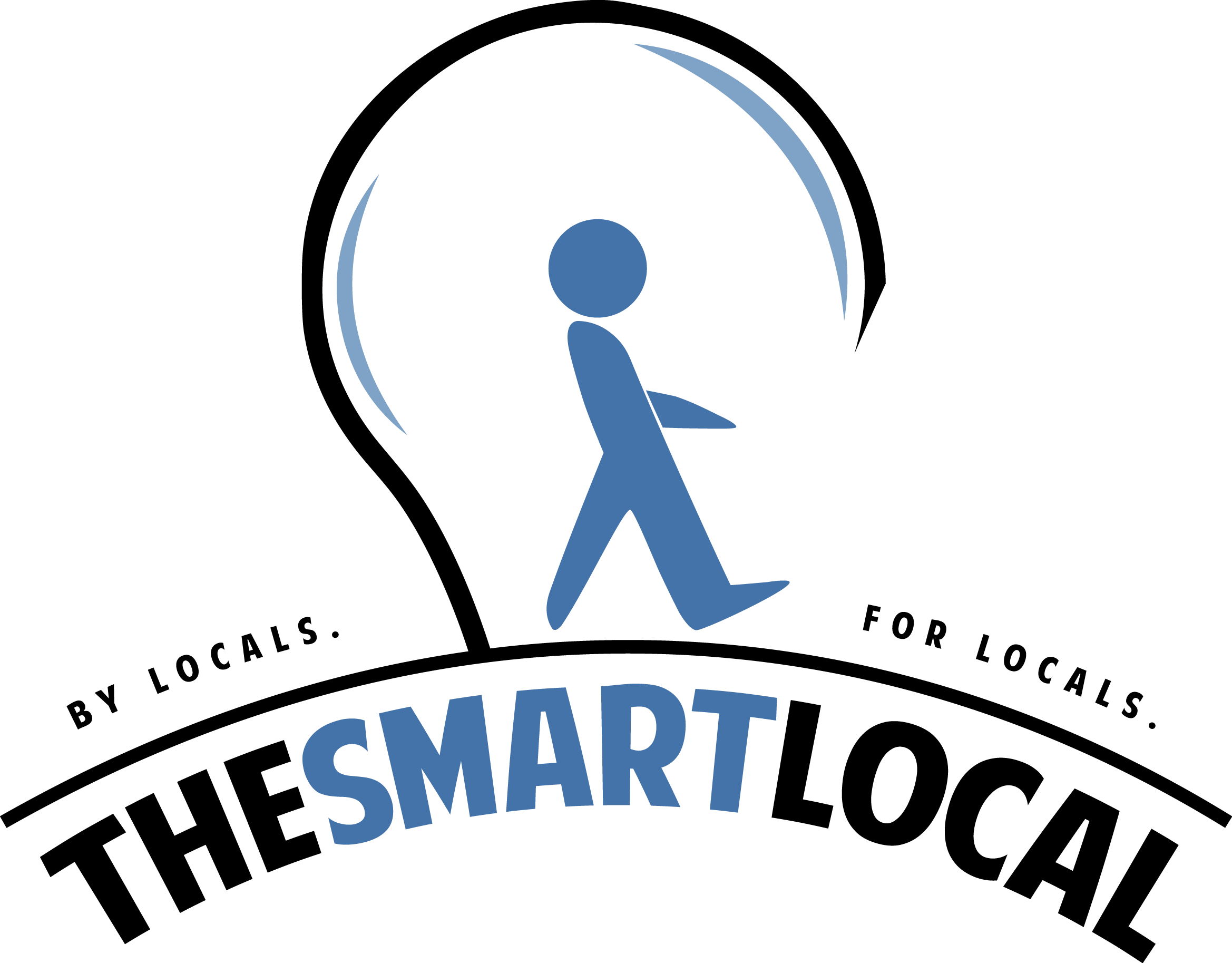 Drop us your email so you won't miss the latest news.