Delivery riders rescue fussy kitten from drain
---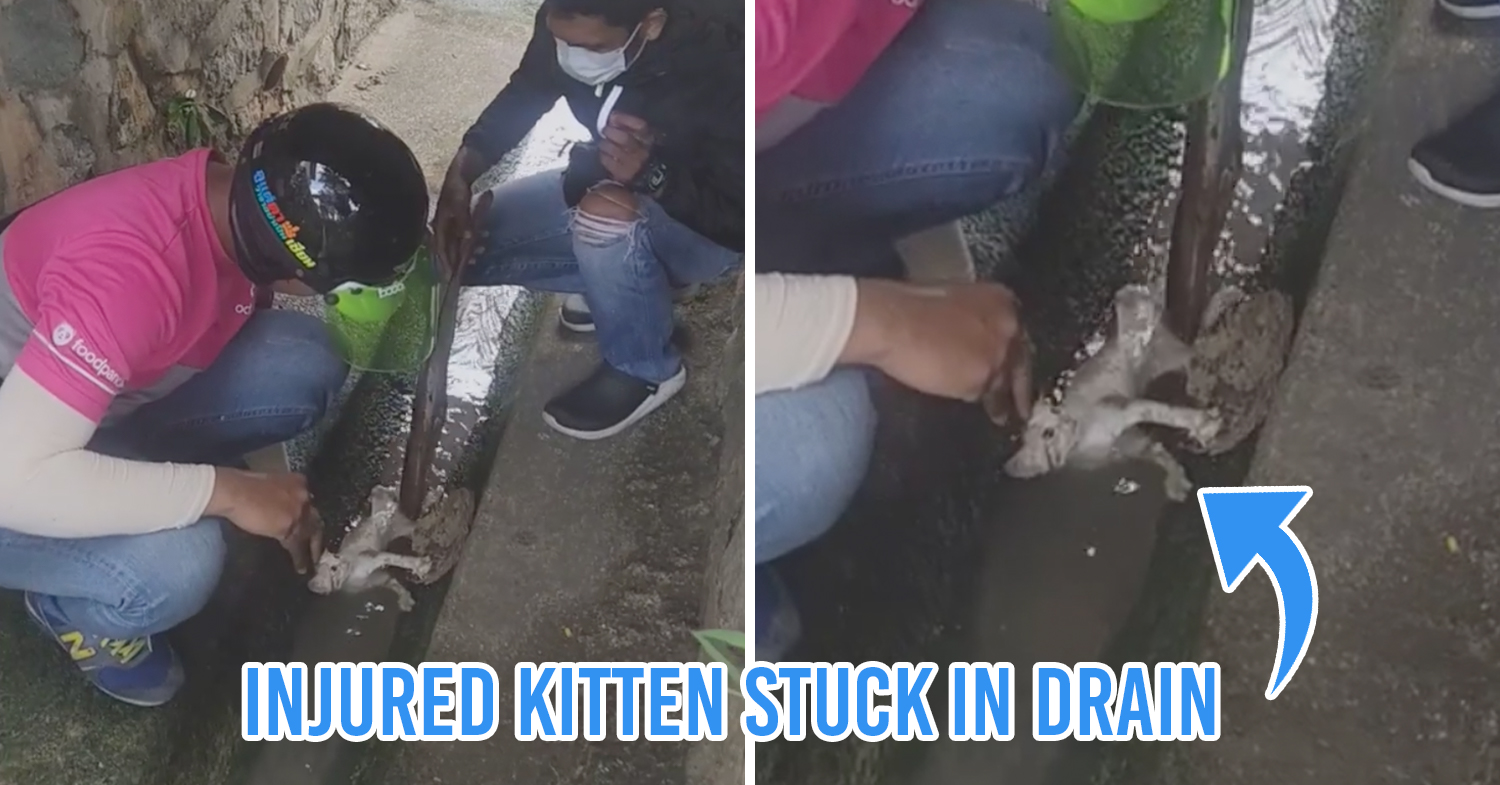 Delivery riders rescues kitten from drain.
Image adapted from: Malaysia Animal Association 
One thing is made certain with Movement Control Order (MCO): Malaysians' soft spot for animals. This has been shown with many coming together to raise money to feed zoo animals and strays.
Not too long ago, a police officer in Shah Alam was also seen jumping into a ditch to rescue a puppy. As longkangs are commonly found in Malaysia, a pair of delivery riders recently found a kitten trapped in a longkang filled with water. Going above and beyond to rescue it, the riders even brought it to a veterinary clinic and paid for its check-up.  
---
Kitten is rescued from a water-filled drain
---
The 19-second video shared on Malaysia Animal Association's (MAA) Facebook page shows what the delivery riders had to face during this rescue mission while on duty. 
Squatting next to a longkang filled with running water, they can be seen trying to approach a scared kitten lying helplessly in it. It's presumably trapped and injured, as it's stuck in place and unable to get out on its own.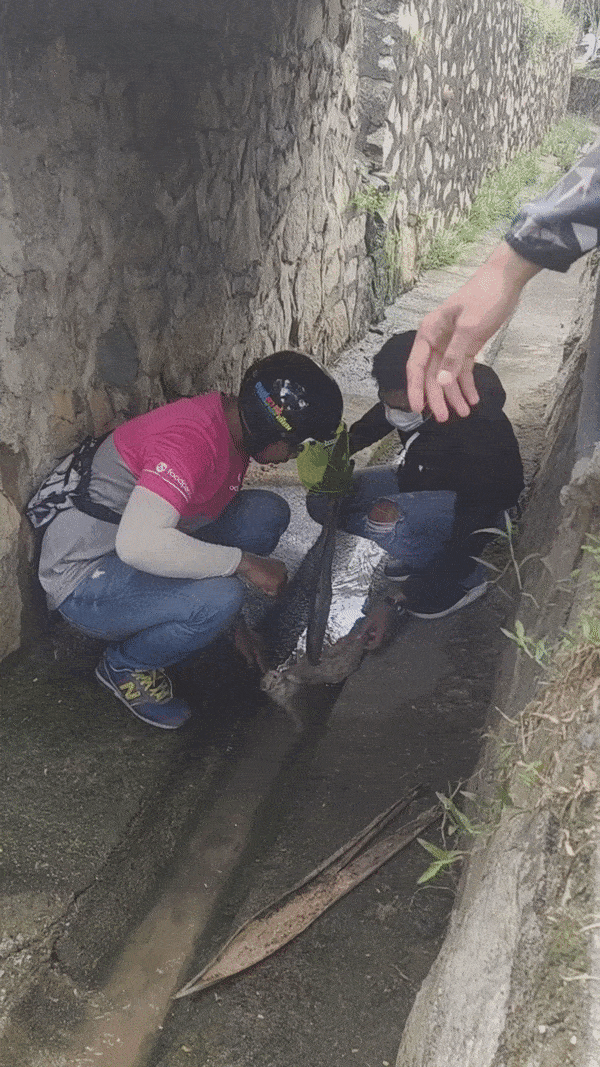 Video credit: MAA
The FoodPanda rider attempted to pick the kitten up by its scruff, while the other grocery delivery rider tried to scoop it up with several objects. But in self-defense mode, the kitten lunged out in fear at both riders.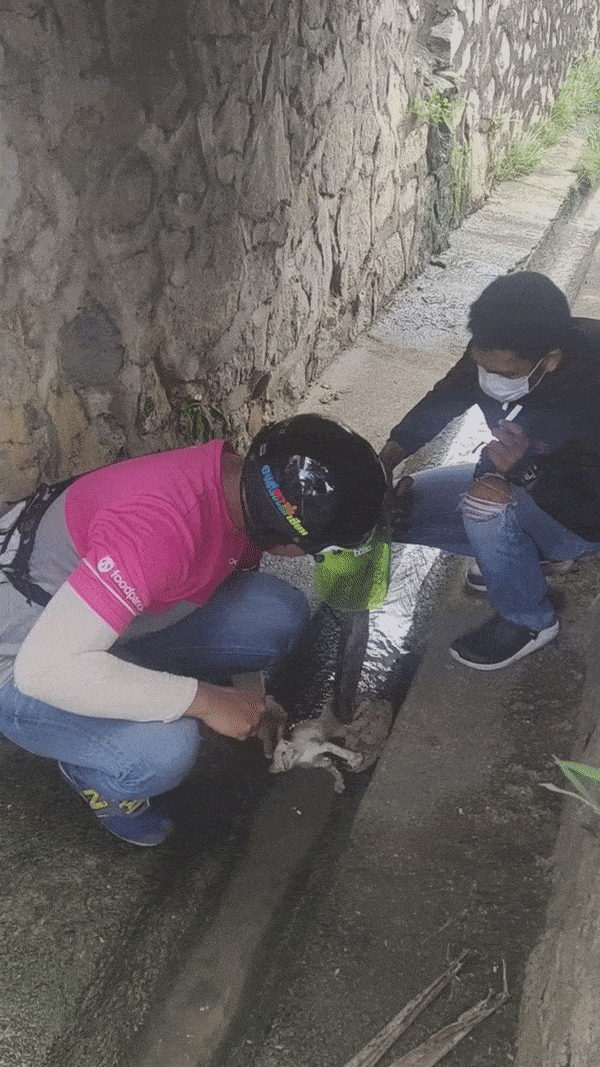 Video credit: MAA
A last attempt was made with the Foodpanda rider moving around to approach the kitten from a different angle. While the video ends before the kitten can be seen rescued from the pickle it's in, it is assumed that the new method works as MAA reports that the kitten had been sent to the veterinary clinic. 
Not the end of the sweet story either, the riders saw their kind deed through by paying for the kitten's check-up fees at the vet with money out of their own pockets.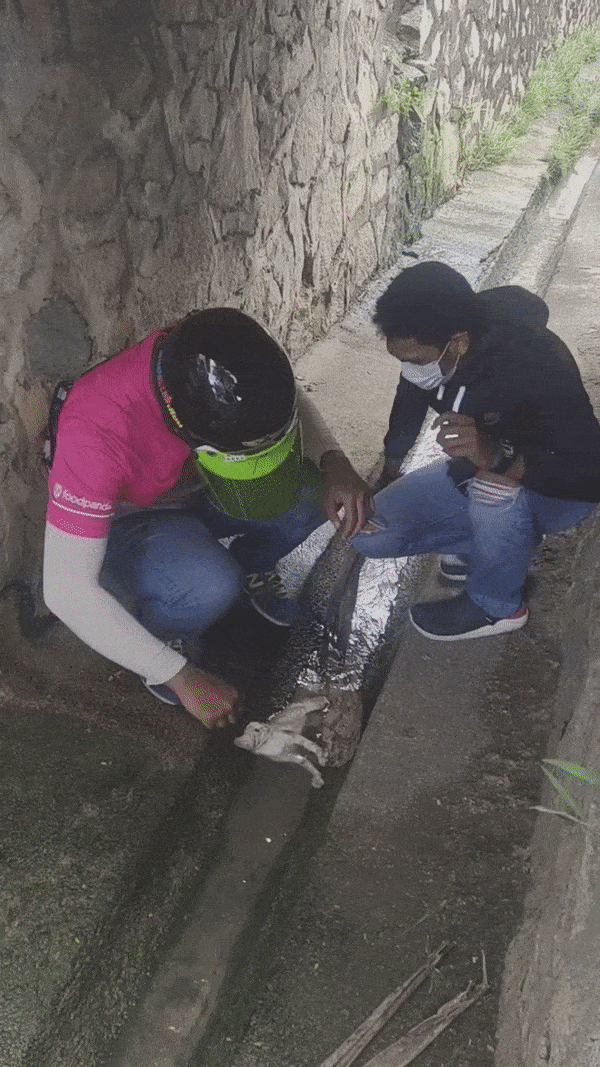 Video credit: MAA
---
Netizens applaud the kindness shown to animals
---


Story of the rescued kitten made many Malaysians' day.
Image adapted from: MAA
The video got the attention of many animal lovers, and it has since garnered 1,400 reactions and 200 shares. Many commented to show their appreciation for the delivery riders and their kindness shown to the kitten.
With the fierceness of the kitten shown obviously in the video, a lot of users also commended the pair for their attempts in handling the "garang" little creature as well. 


"Thank you heroes, the kitten looks so small but so fierce".
Image adapted from: MAA
One user shared a similar story in understanding of having to be treated after rescuing a cat that bit her. But she adds that it was all worth it as the cat is now safe and sound and she's also a "grandmother" to its kittens.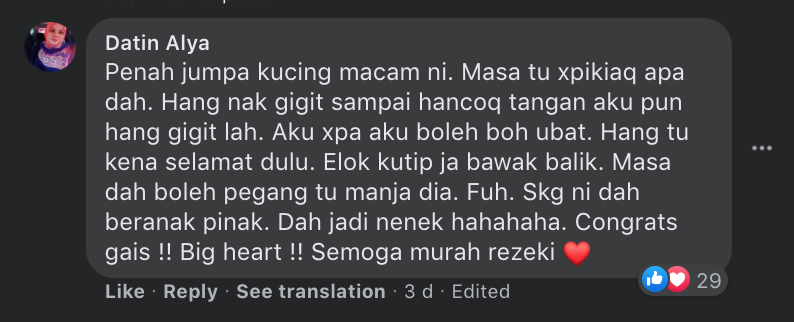 Image adapted from: MAA
---
Scared kitten is saved from a drain by delivery riders 
---
With daily updates of new COVID-19 cases during MCO making Malaysians worried, it's sweet stories such as this that keeps us cheering on wins for humanity. It's helped to show, once again, that it doesn't hurt to be kind to humans and animals even in dire times such as this one we're in.
Keep up to date with COVID-19 news in M'sia here:
Get more stories like this!
Drop us your email so you won't miss the latest news.