Korean food in Kuala Lumpur
---
Since K-pop has boomed in popularity over the past few years, it seems that more Korean restaurants have started cropping up in Kuala Lumpur. With so many food joints dotting our malls and streets, we're faced with a tough decision: "which one to go to ah?" 
If you've been itching for a K-feast after watching your oppas tuck into mouth-watering food on TV but you're not sure where to hit up, your best bet are these authentic Korean-owned restaurants:
---
1. Donkas Lab – Korean-style tonkatsu 
---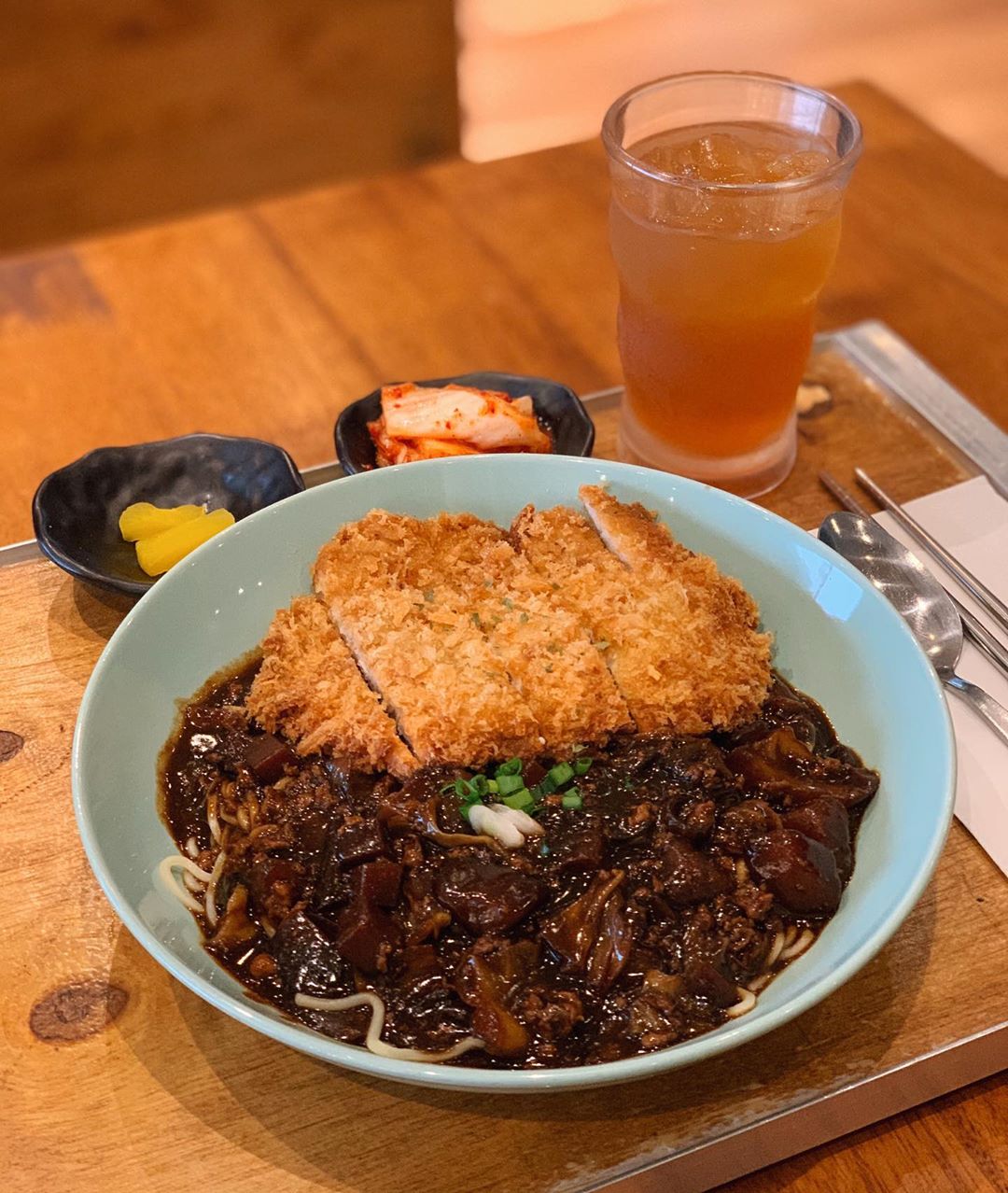 Jajangmyun with donkas (RM27)
Image credit: @sixthsenselife
You cannot go wrong with pork cutlet that's breaded and deep fried till golden brown but still juicy on the inside. Known as donkas, Koreans love this dish almost as much as the Japanese do, and you can try an authentic version at Donkas Lab.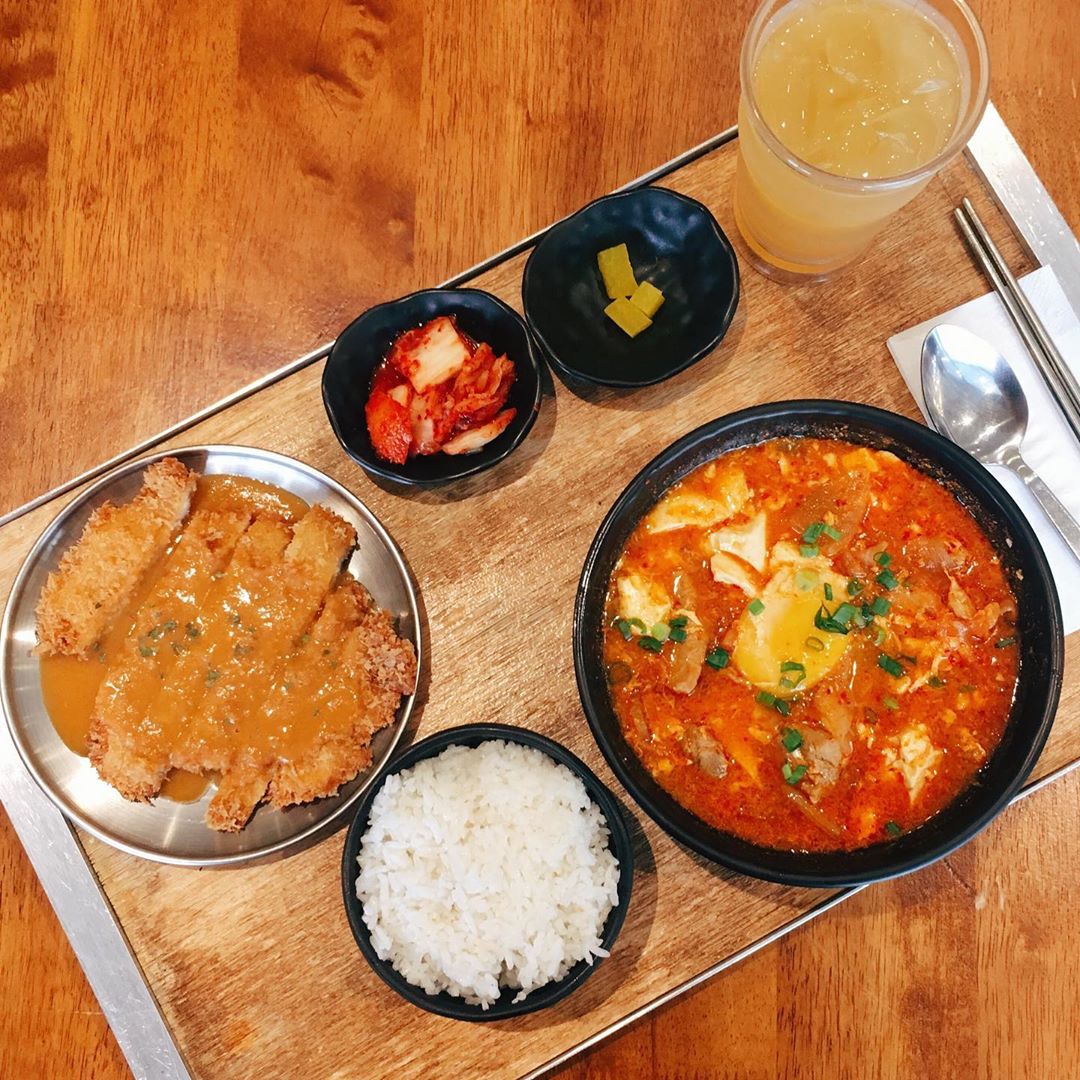 Image credit: @nicoleplng
Over here, you can eat your donkas as a side to your mains. This restaurant has plenty of options to choose from, from Korean menu essentials like Kimchi Jiggae stew (RM27 with donkas) to dishes that aren't commonly found in KL like Mul Naengmyun, a cold noodle dish served in clear beef broth (RM27 with donkas).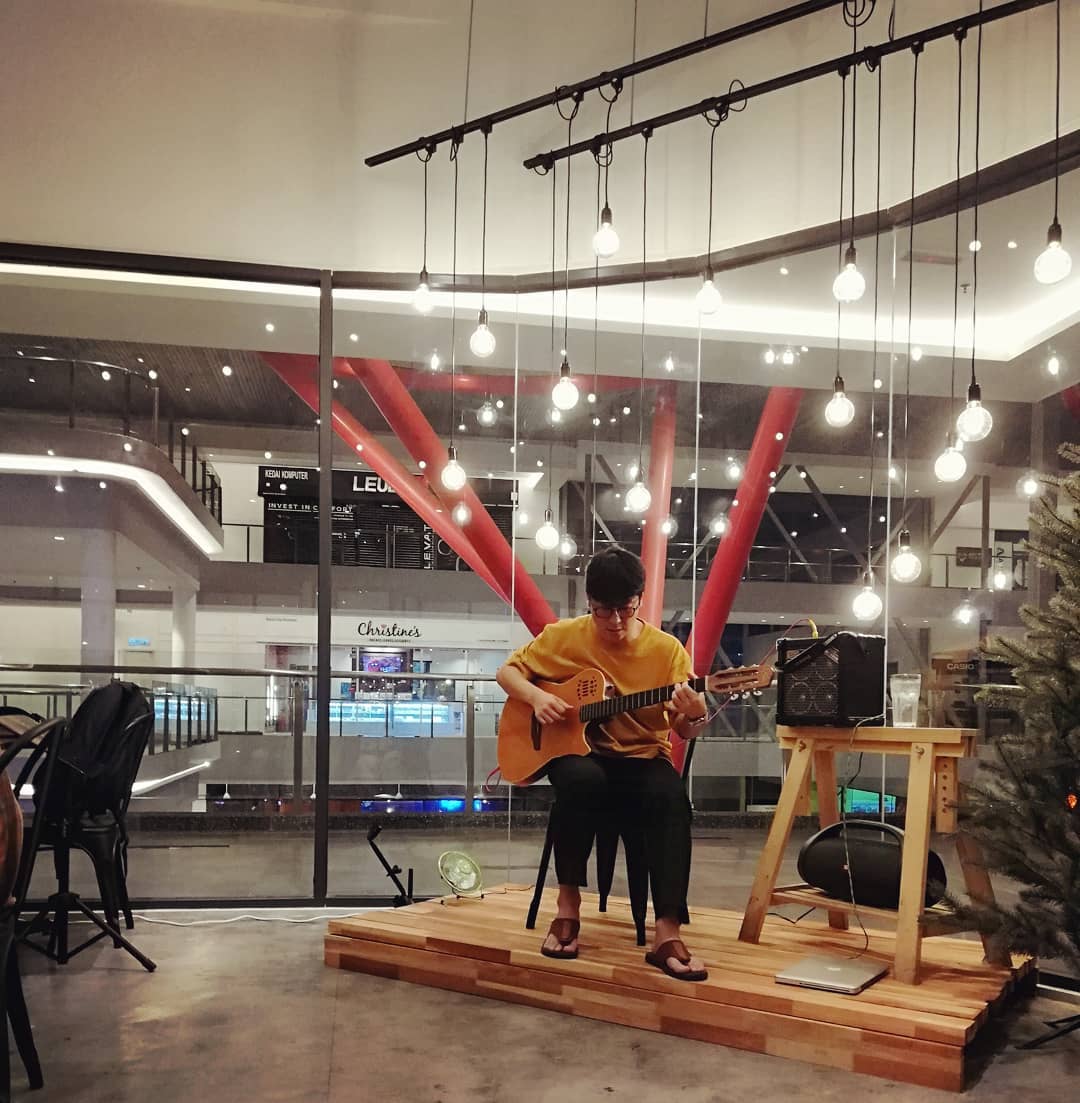 Fun fact: they now hold regular jazz nights on Saturdays, so you can groove to good vibes as you dine.
Image credit: @donkaslab
Address: A1-02-01 Sunway Geo Avenue, Jalan Lagoon Selatan, Bandar Sunway, 47500 Subang Jaya, Selangor
Opening hours: 11.30AM-10PM, Daily
Telephone: 03-5612 0043
Website
---
2. Sola Fish Market – sashimi and grilled seafood
---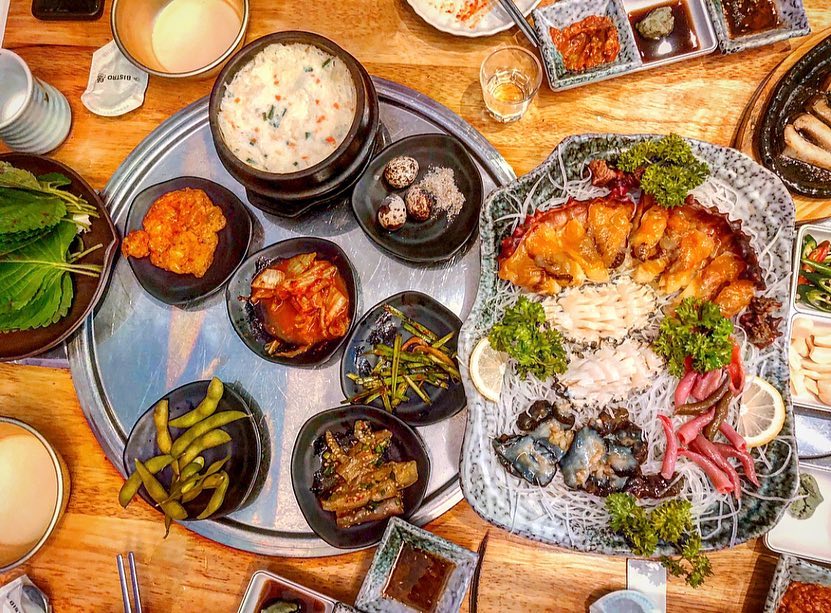 Banchan will be served to your table, just like with any other Korean meal.
Image credit: @cherylko
Sola Fish Market practices the same concept as those high-end Chinese seafood restaurants that keep their sea life in tanks before cooking them fresh. But in addition to the usual suspects like fish and crabs, you'll spot exotic octopus, abalones, and spoon worms penis fish in this restaurant. And you'll get to have them as sashimi too.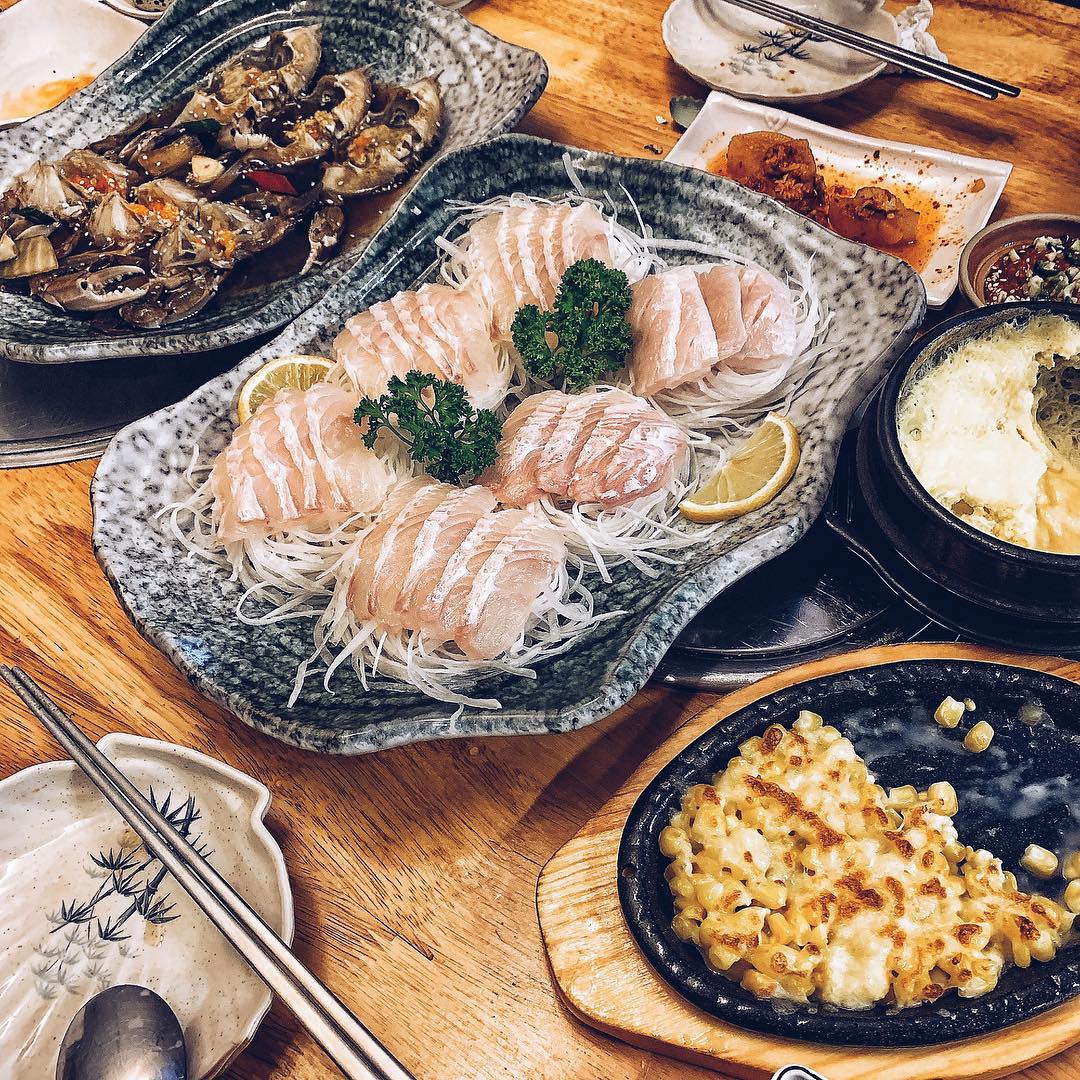 You can choose your preferred fish to have as sashimi, and they'll prepare it fresh for you.
Image credit: @jingqii077
For the adventurous soul who's keen on having a true Korean dining experience, get the Live Octopus (about RM80). Yep, it's exactly like the ones you see on YouTube where the tentacles are chopped up but still wriggling when served.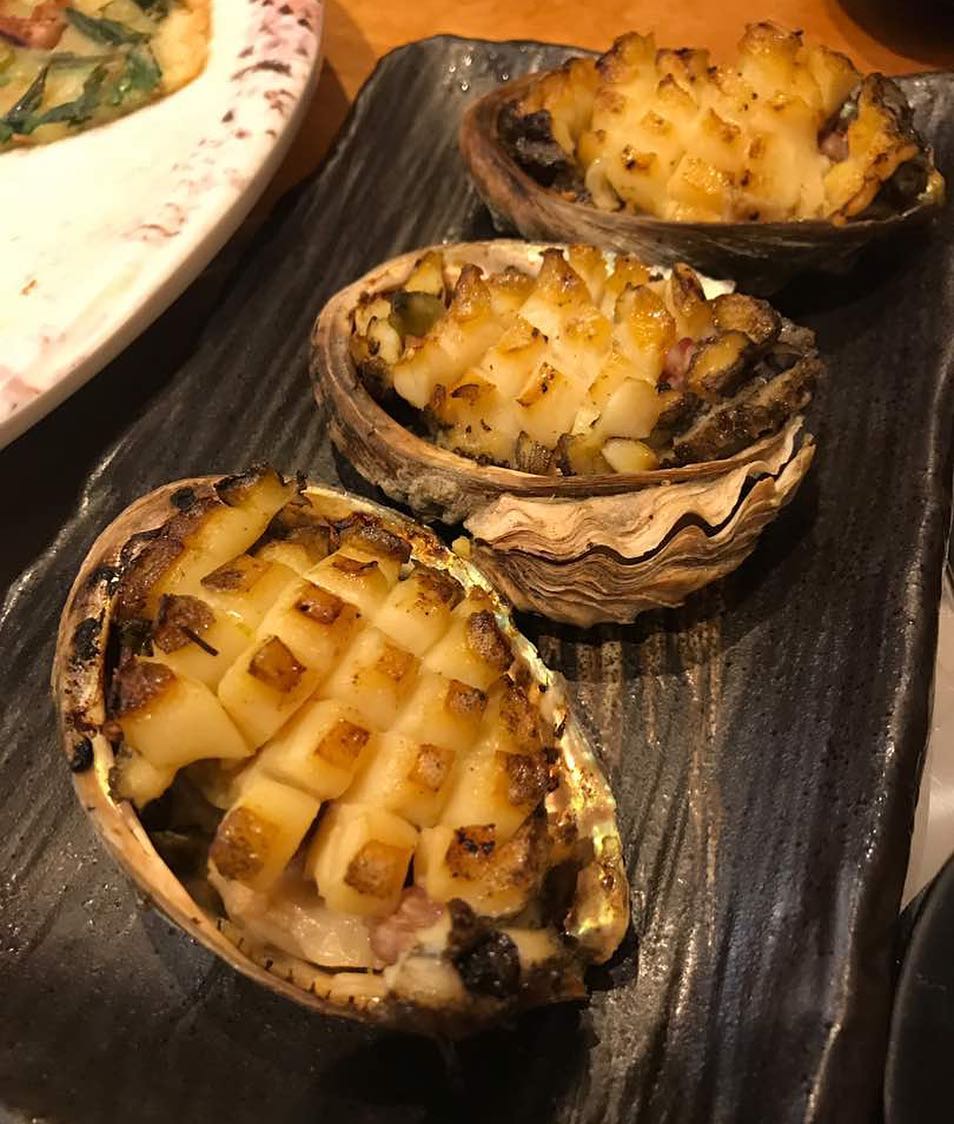 Grilled abalone with butter.
Image credit: @mandy_ngui
Those who can't take raw seafood can opt to have their dishes grilled or cooked into soups and stews. Cooked or raw, you'll be able to taste fresh seafood that's worth the splurge. 
Address: 9, Jalan Solaris 3, Solaris Mont Kiara, Kuala Lumpur
Opening hours: 5PM-3AM, Daily
Telephone: 010-277 0484
Website
---
3. Ola! Korean BBQ Restaurant – broiled eel & bossam
---

Image credit: @baejongchan
If you've watched enough Korean shows, you'd know that they consider eel to be one of the healthiest foods – especially for men. They eat it as an aphrodisiac, so it's always said to be a "stamina" food. That aside, the Broiled Eel (RM50) at Ola! is just as delicious as its Japanese counterpart.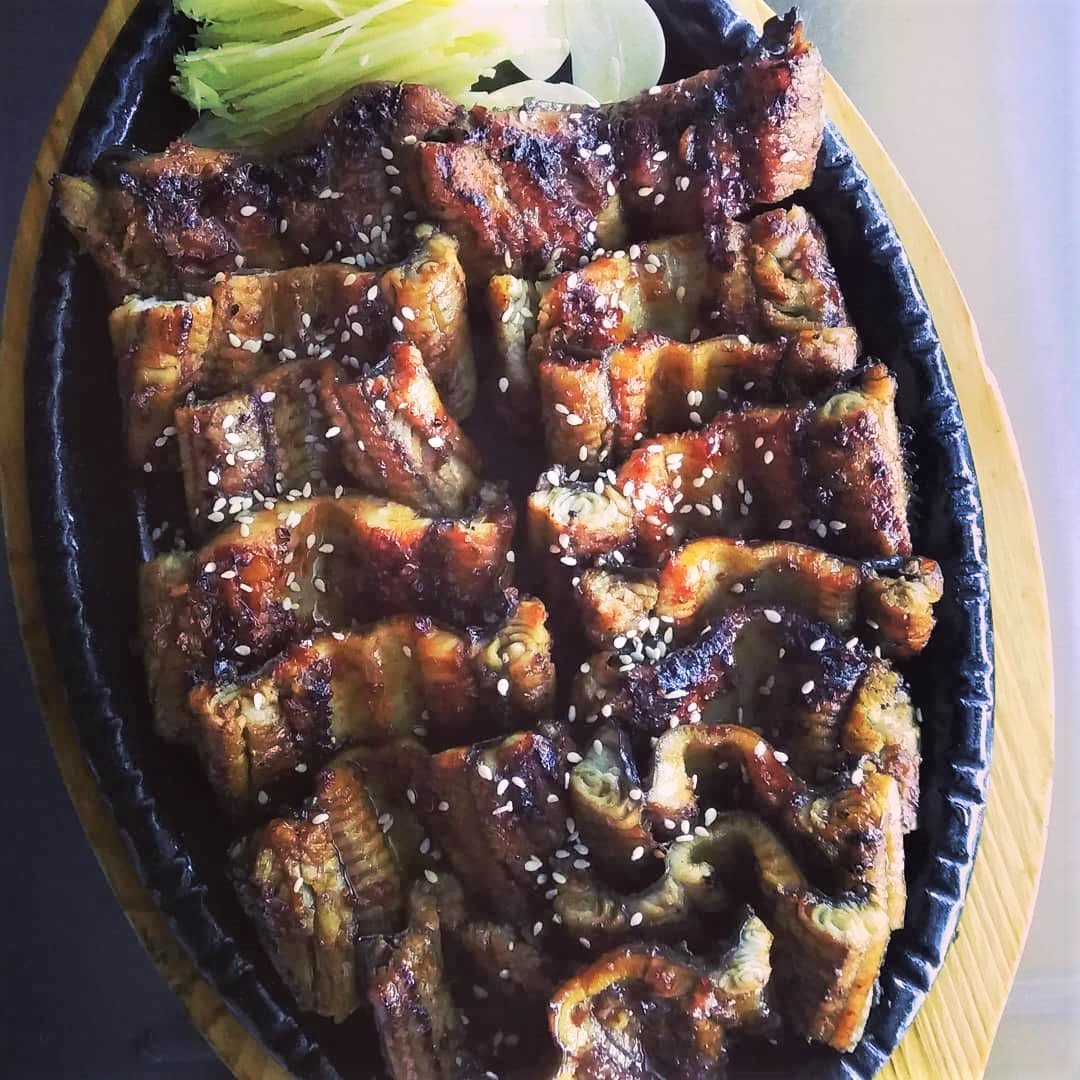 Image credit: @zachchin299
Those who find unagi too sweet will savour this Korean version as it's not slathered in copious amounts of sweet sauce. You'll taste more of the distinct caramel-like flavour from its rice wine marinade, with red pepper flakes to give the dish some heat. The charred bits also give it an extra hit of flavour.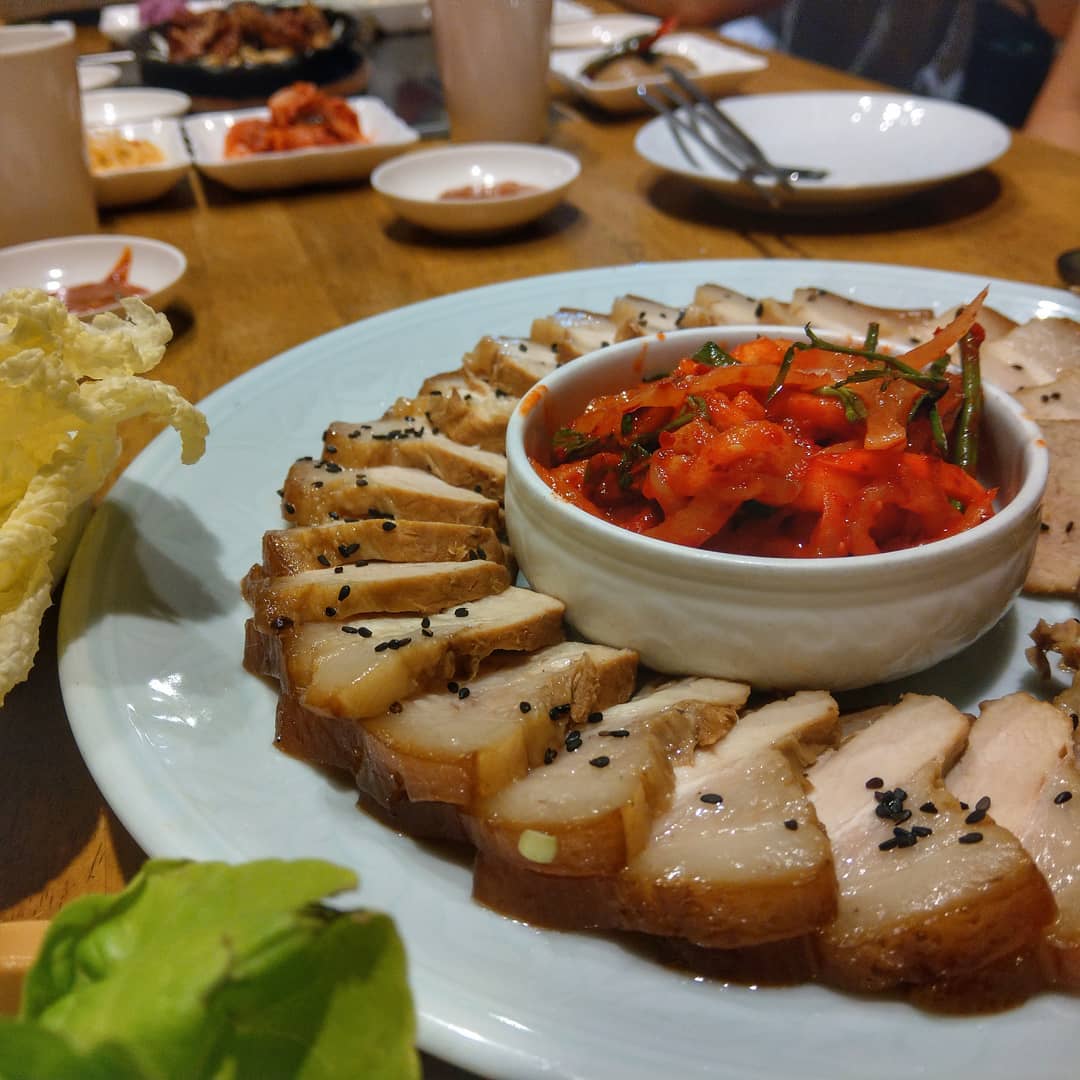 Image credit: @kev.eats
Their Bossam (RM83) is another must-try if you're coming in a large group. It's a good sharing platter that comes with slices of braised pork with the perfect ratio of meat to fat. Make a delicious ssam by piling the accompanying tofu and vegetables into a cabbage leaf wrap.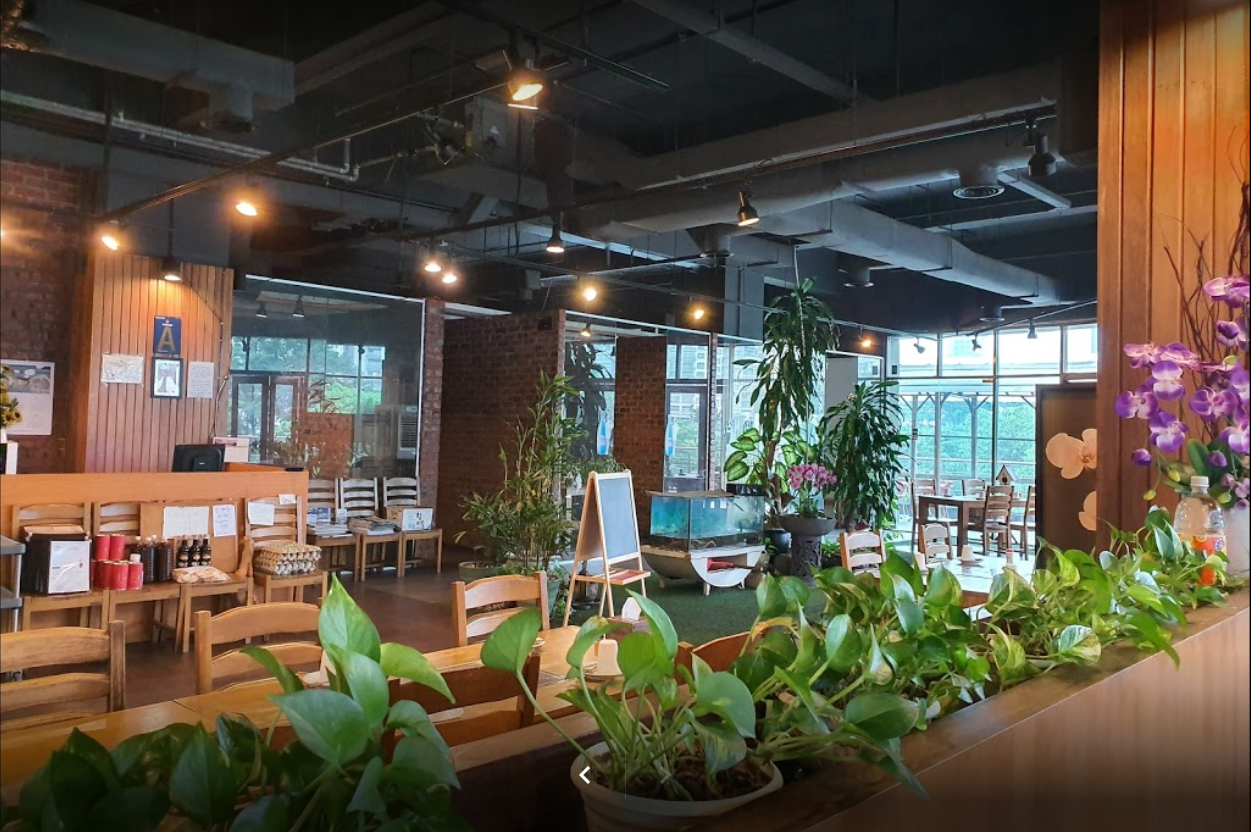 Image credit: 조은래
Address: J-01-12, Jalan Solaris, Solaris Mont Kiara, 50480 Kuala Lumpur, Wilayah Persekutuan Kuala Lumpur
Opening hours: 5AM-10PM, Daily
Telephone: 03-6211 4971
---
4. Chi Mac Bistro – classic pairing of fried chicken & beer
---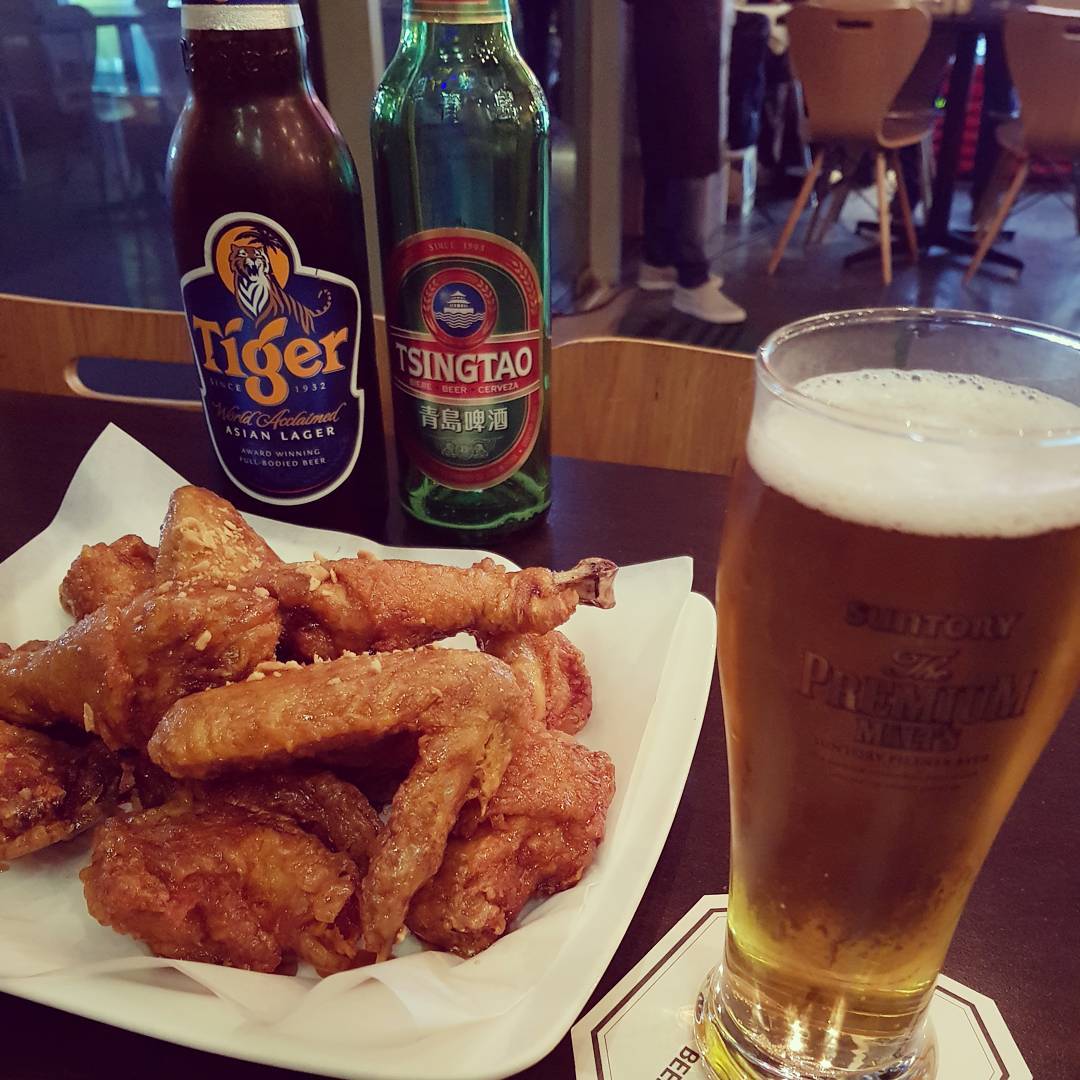 Image credit: @jymdoss
We usually just have peanuts to go along with our beer but Koreans take their bar food much more seriously. If you've yet to hear of chi-maek, it's a winning combination of Korean-style fried chicken and beer. The greasy, savoury sweet and sometimes spicy flavours of fried chicken goes really well with a pint of cold refreshing beer. 
Chi Mac Bistro is one of the few fried chicken joints in Malaysia that isn't part of a franchise and serves alcohol. They don't skimp on quality either as they use kampung chicken, and their marinades are imported from Korea, so you know they're legit.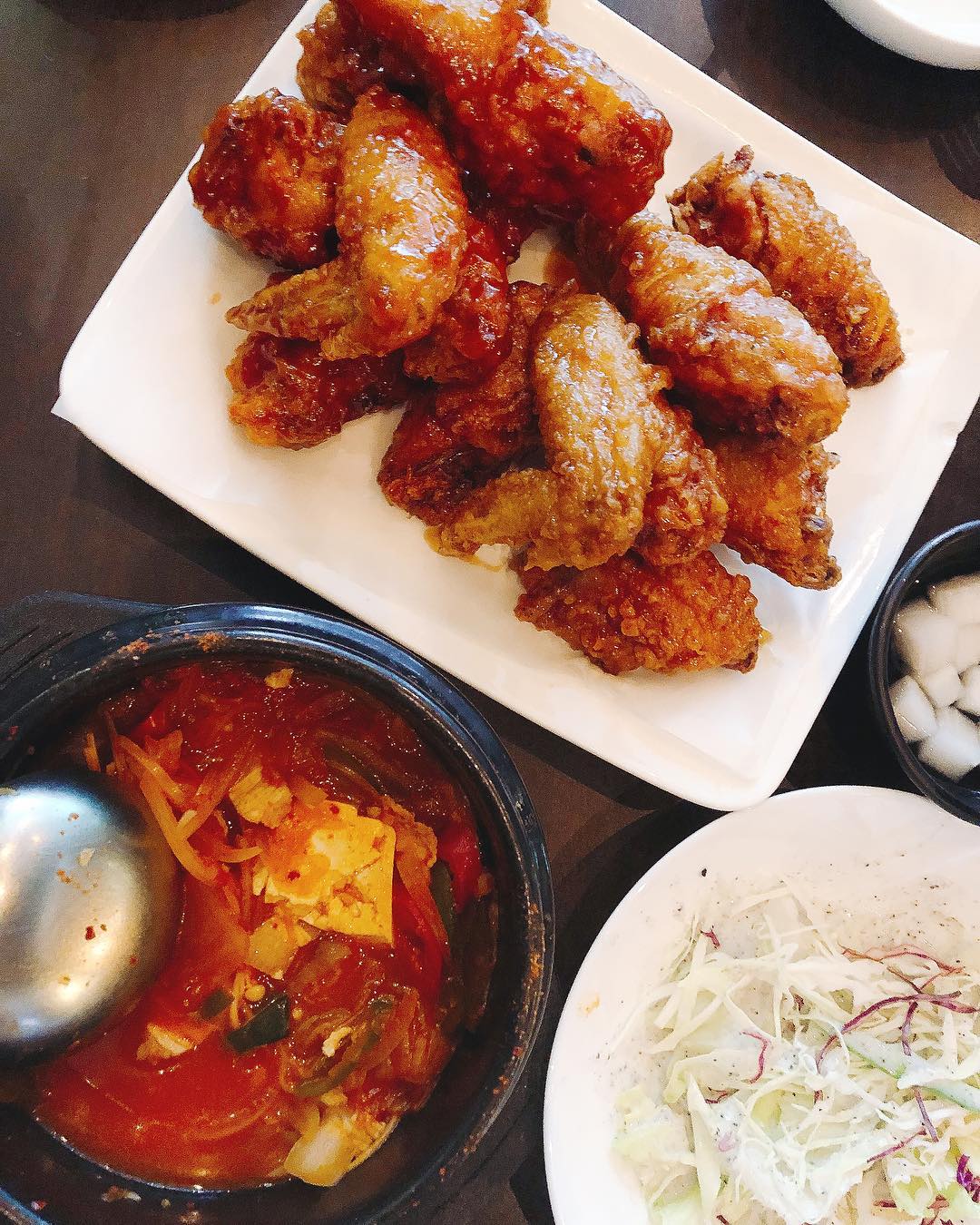 Image credit: @0llieeats
Among their 6 flavours, there's the standard Fried Chicken (RM48) and Yang Yum Chicken (RM51), as well as the unexpected Bacon Spinach Chicken (RM60). Each serving comes in large amounts but that isn't a problem when it's shared among drinking buddies. Their chicken is all deep fried before being tossed in sauce as to retain their crunch. 
The joint also offers bar food that isn't as heavy like Kimchi Tofu (RM35), Spicy Chicken Feet (RM30), and Dried Pollock fish(RM50).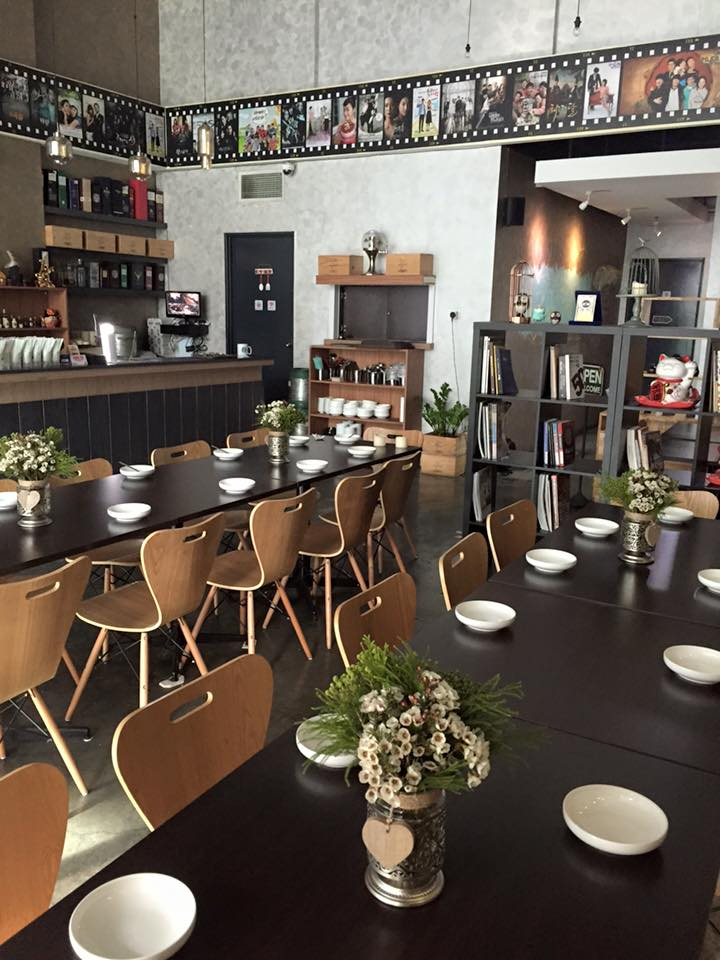 Image credit: Chi Mac Bistro
Address: J-OG-15 Soho KL Solaris Mont Kiara, Kuala Lumpur
Opening hours: 3PM-3AM, Daily
Telephone: 03-6206 2510
Website
---
5. Pocha – classic street food like pajeon and tteokbokki
---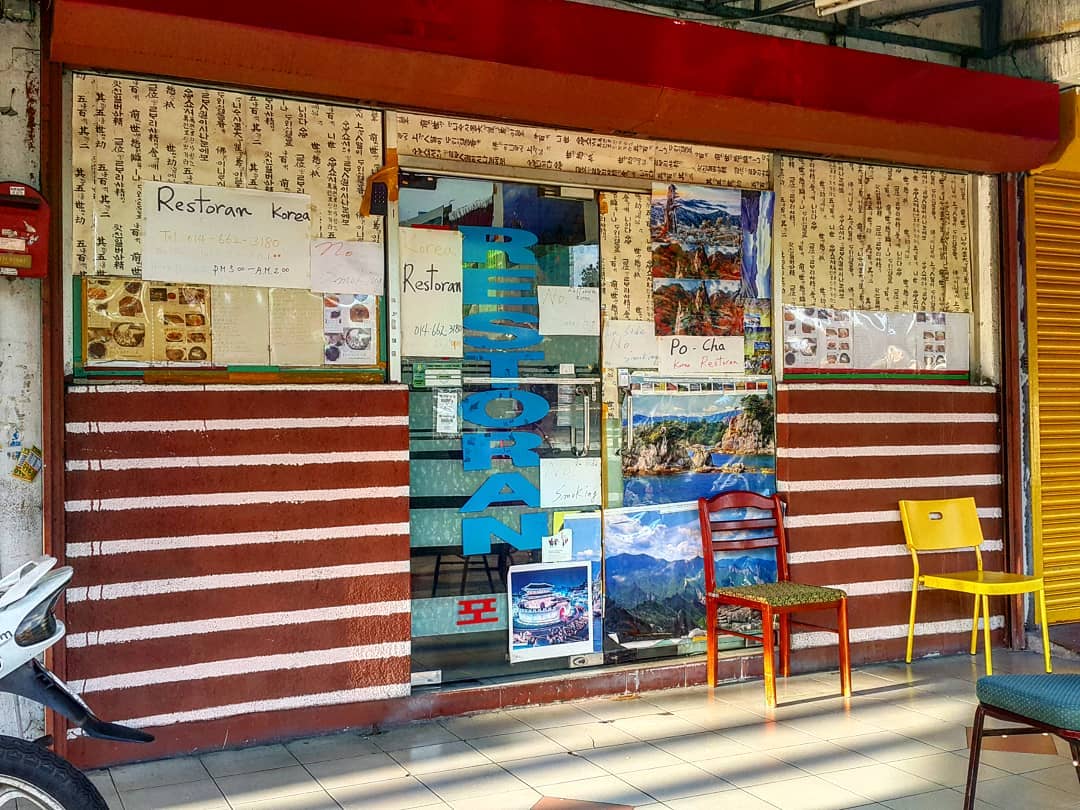 Image credit: @xyk.32
Mention the name Pocha, and people may associate it as that Korean restaurant in a shabby-looking shoplot. They're not wrong though – the restaurant lacks a proper signboard and has scraps of paper plastered over their windows. But once you're through those doors, you'll be served some of the best Korean pancakes and rice cakes in the city.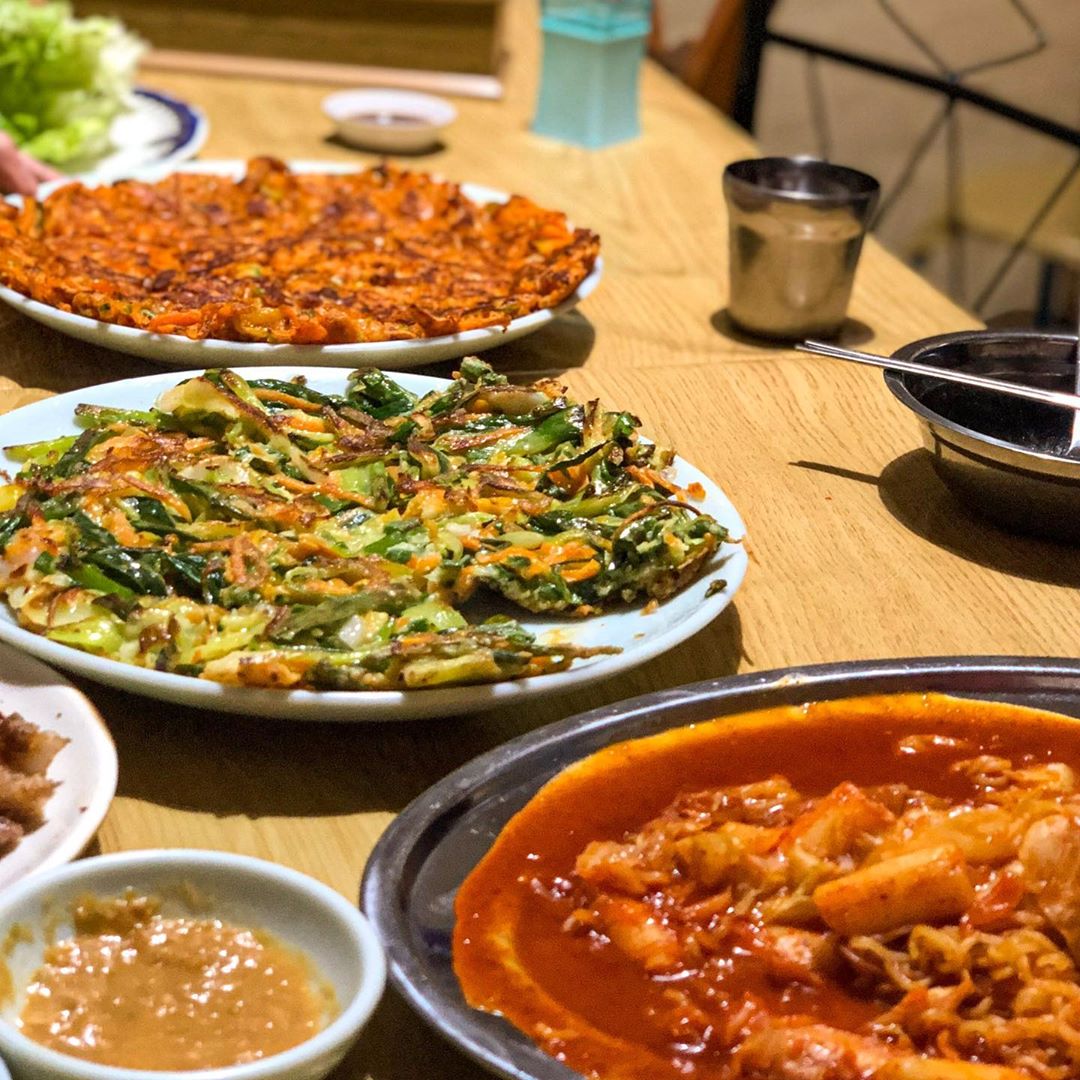 Image credit: @lizzapizzar
The restaurant's regulars swear by the Seafood Pajeon (RM18) which comes with a generous amount of spring onions and seafood. These Korean pancakes are crisp on the outside but soft in the middle.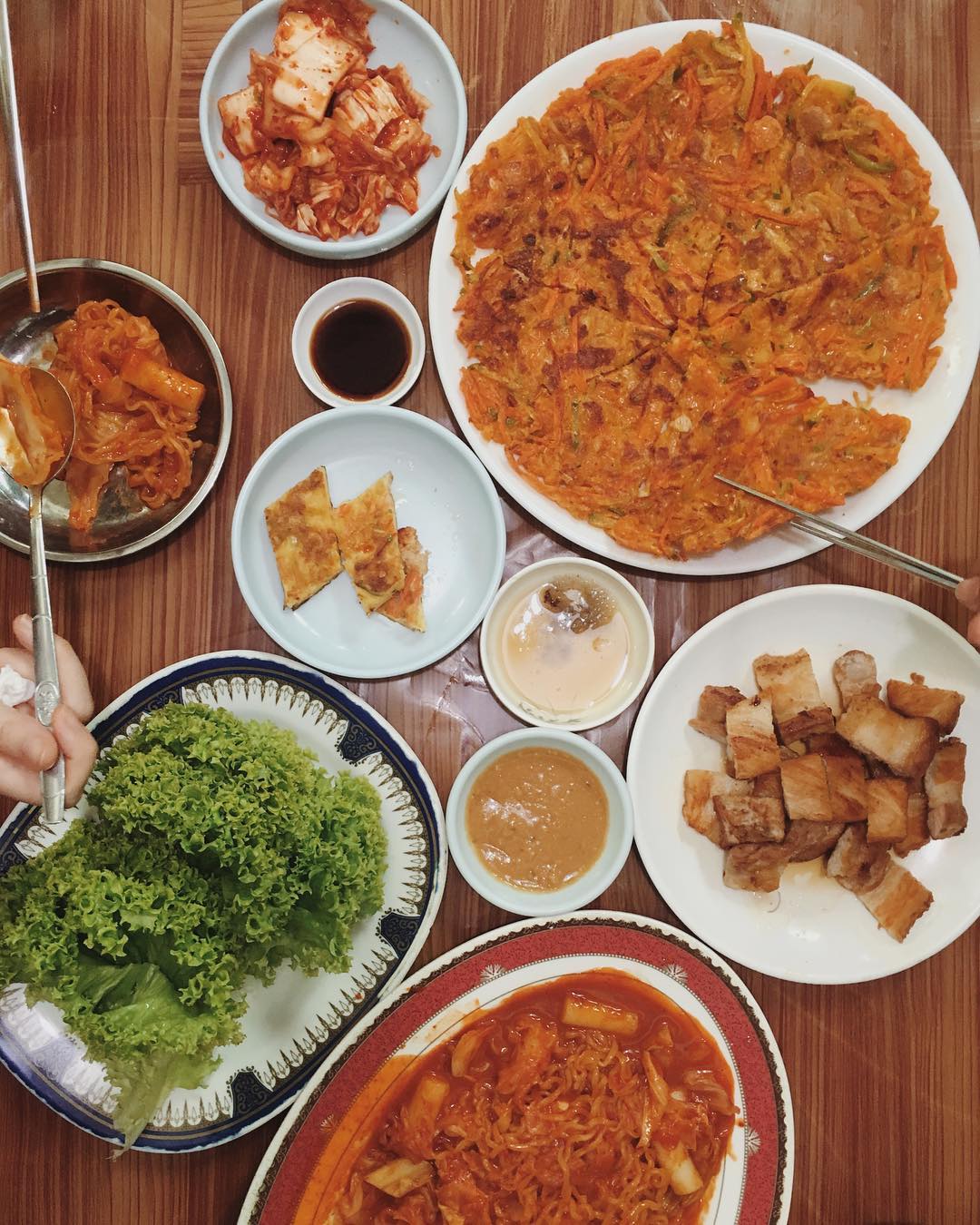 Their kimchi pancakes are also just as good as their seafood ones.
Image credit: @bearcar
Their portions are also huge, so you can eat your fill without leaving a hole in your wallet. The Teokbokki with Ramen (RM15) is another popular dish that's made from chewy rice cakes, thick ramen noodles, and an addictive sweet spicy sauce. 
Address: 23, Jalan Sulaiman 1, Taman Putra Sulaiman, 68000 Ampang, Selangor
Opening hours: 5.30PM-12AM, Daily
Telephone: 014-662 3180
---
6. BulDoJang – Chinese-Korean cuisine
---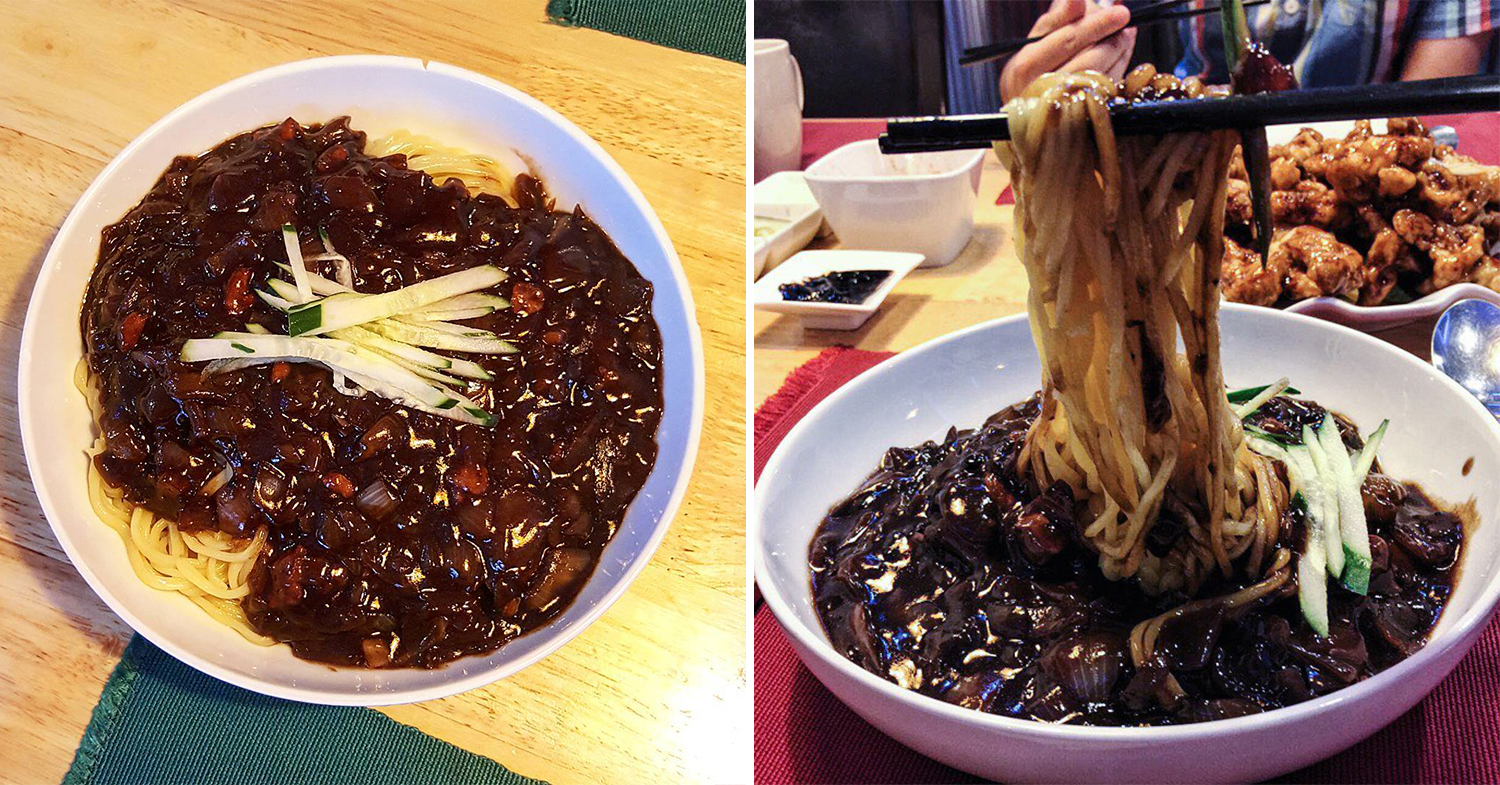 Image adapted from: @momentrecorder and @lijhuin
Chinese-Korean dishes like jajangmyun and jampong would be more up our alley as we're already familiar with the flavours. The former is a sweet and savoury noodle dish made from black beans while the latter is a spicy seafood noodle soup.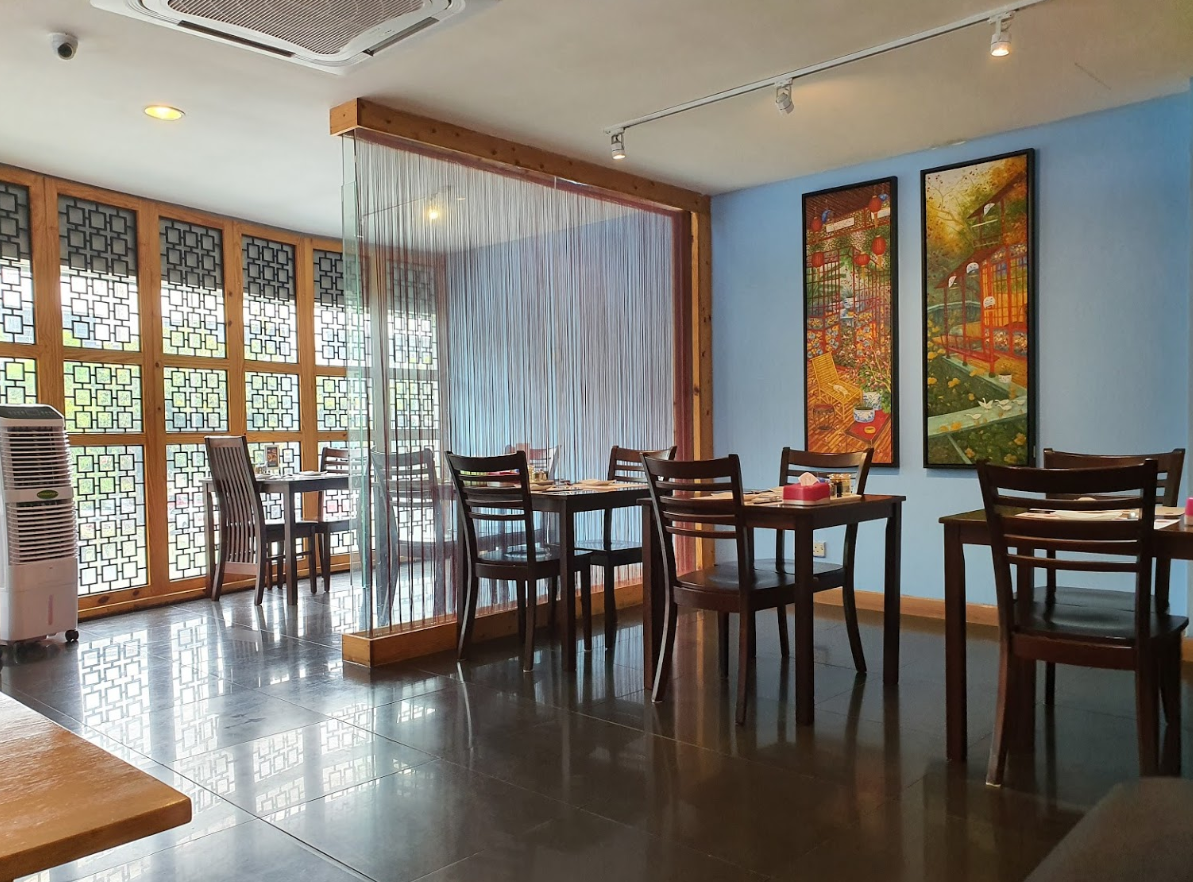 You can spot hints of Chinese influence from the paintings to the wooden partition.
Image credit: 조은래
BulDoJang's regular serving of Jajjangmyun (RM20) is enough to feed 2 because that's just how generous they are with their portions. You'll find chunks of pork in the black bean sauce, giving the noodles a meaty flavour in each bite.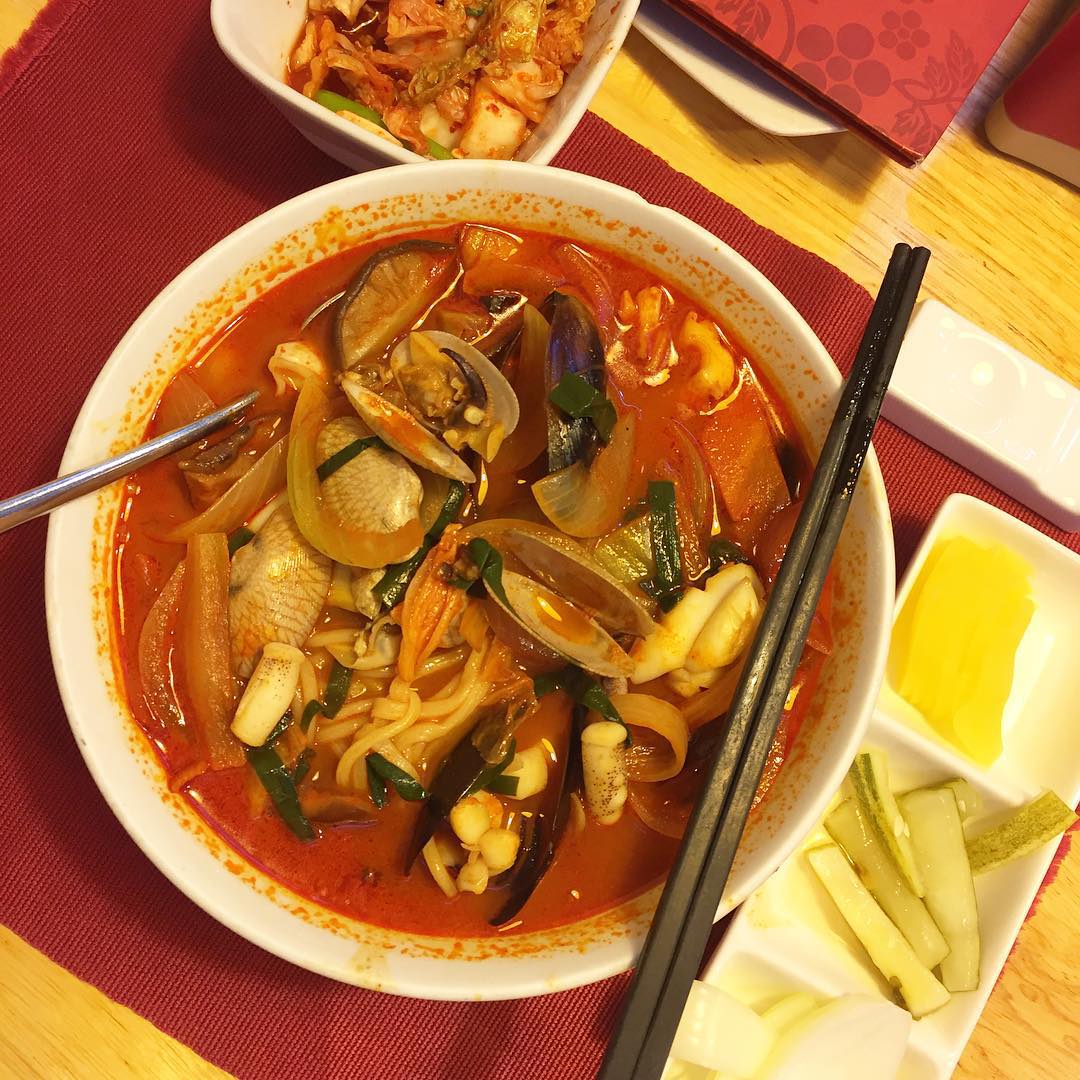 Image credit: @baztan
If you like spicy noodles like curry mee, go for Jjampong (from RM25). It's a seafood-based broth that's teeming with clams, mussels, and squid. While you won't notice the heat from the first few bites, it'll slowly creep in till your lips are left burning.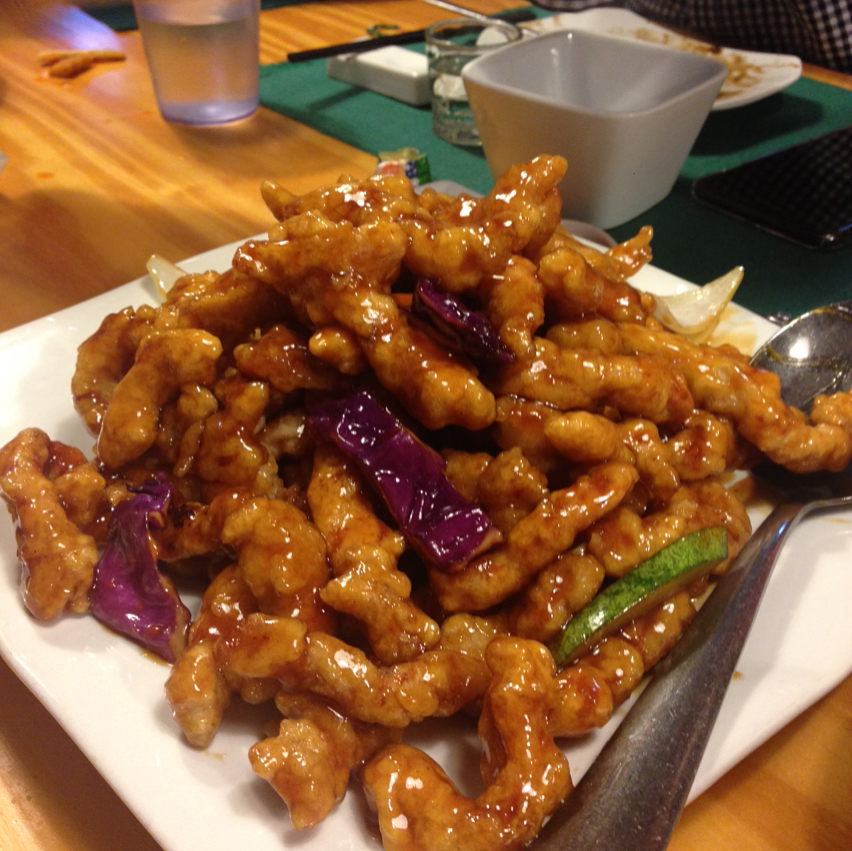 Image credit: @hpkoay90
No order is complete without Tangsuyuk (from RM45), a Korean version of sweet and sour pork. You'll find that the batter is incredibly crispy while its tangy sauce helps offset the heavier flavours of jajangmyun and jampong. 
Address: 16-1,Jalan 24/70A, Desa Sri Hartamas, 50480 Kuala Lumpur
Opening hours: 11AM-10PM, Daily
Telephone: 03-6201 3201
Website
---
7. Korean Specialty Restaurant – Busan's specialty gukbap 
---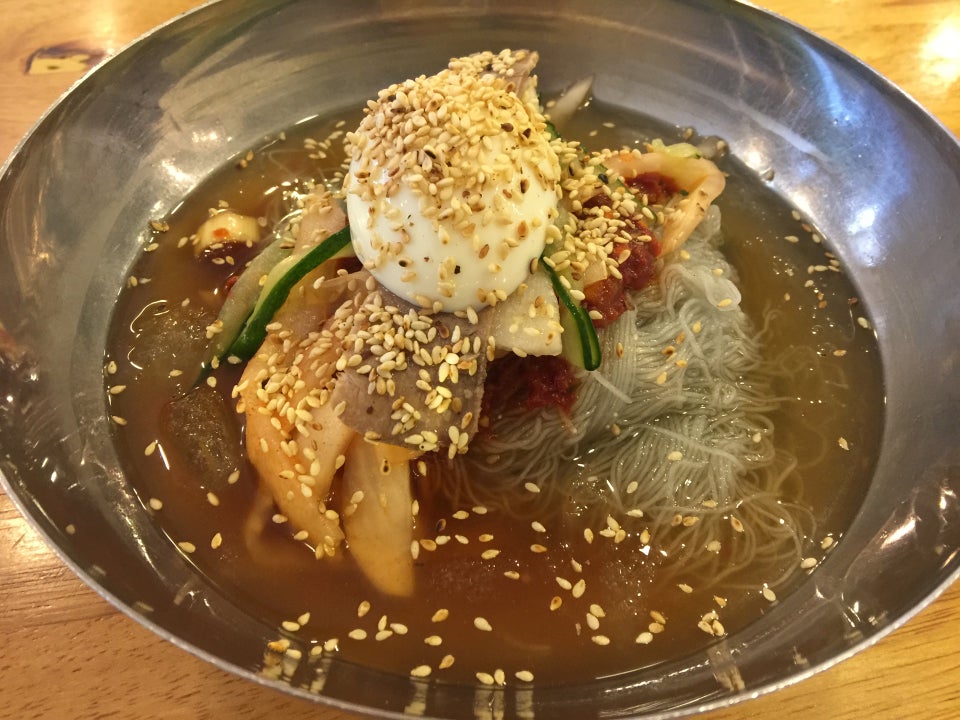 Bibim naengmyun (RM22) is served with a red pepper sauce, making it spicy, cold, and tangy all at once.
Image credit: Shigeharu S.
Rice with soup is one of the most comforting meals you can have, just like how a bowl of porridge makes you feel better when you're sick. And that's exactly what gukbap (RM19-RM23) is. Korean Specialty Restaurant is a rare find in Malaysia as they're one of the few who serve this authentic Busan dish. 
They have 3 types of gukbaps on the menu, ranging from beef, pork, and bean sprouts. Each order comes with a bowl of rice which is dumped into the soup and eaten like porridge.  The Dwaeji Gukbap (RM20) is popular with the crowds for its rich porky flavour and generous amounts of green onion.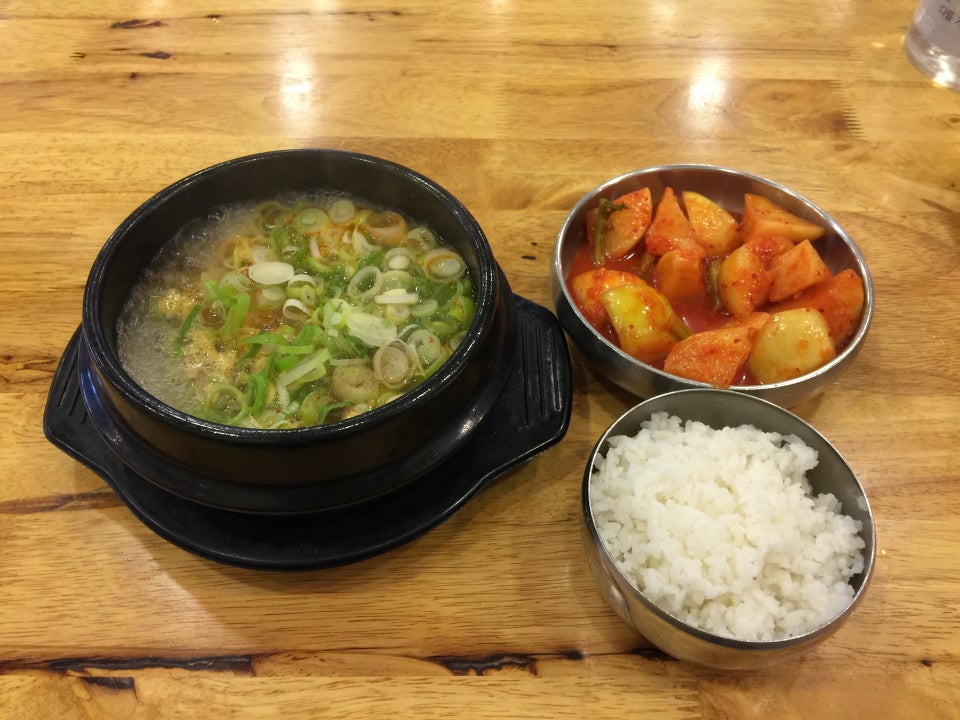 One of their gukbaps, and a side of radish kimchi to eat with.
Image credit: Shigeharu S.
If the weather outside is too hot for you to properly enjoy a piping hot bowl of soup, go for their cold noodles instead. Their Mul Naengmyun (RM22) comes with a heap of buckwheat noodles, beef slices, kimchi, and an egg on top.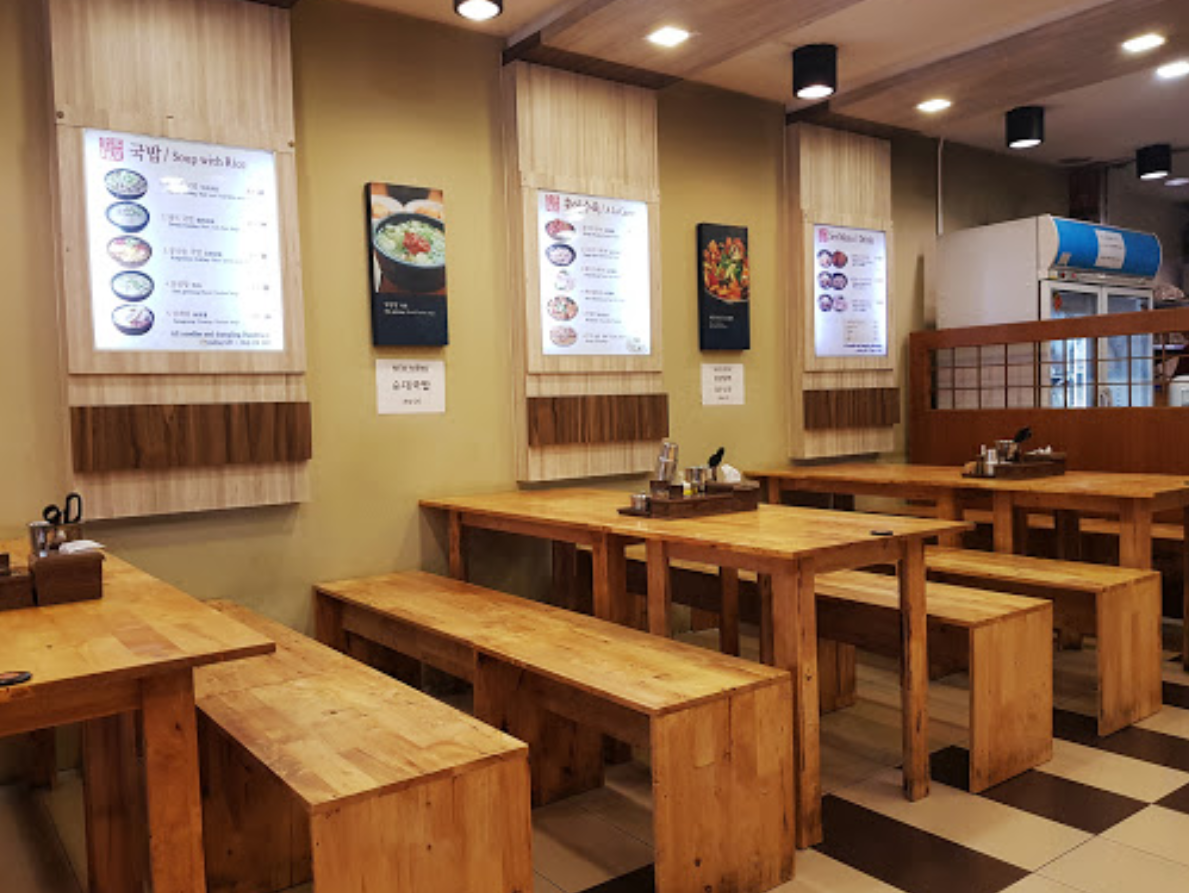 Large groups are welcome to host their gatherings here as there's ample seating space.
Image credit: Jack Lee
Address: 34, Jalan 27/70A, Desa Sri Hartamas, 50480 Kuala Lumpur
Opening hours: Tue-Sun 9AM-9.30PM (Closed on Mondays)
Telephone: 03-2300 3267
---
8. Korea Chicken House – army stews big enough to feed the whole fambam
---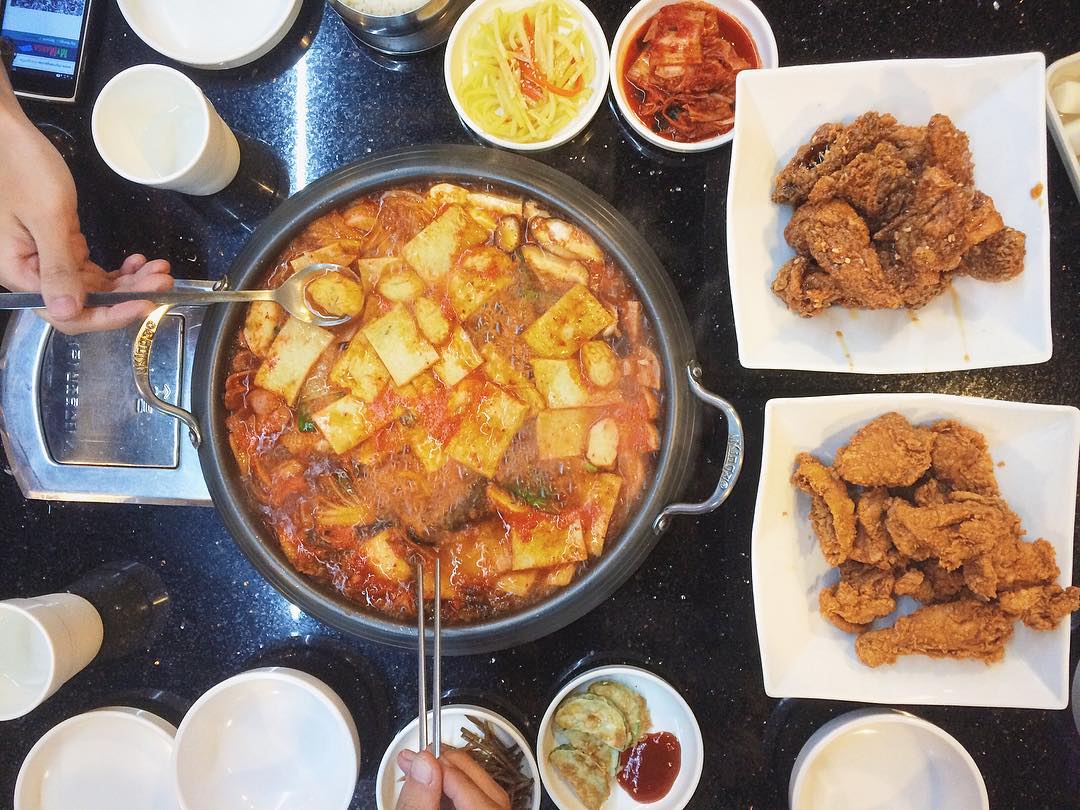 Image credit: @margaretsoesatyo
Budae Jiggae (from RM60) is hot pot's fuss-free counterpart. The ingredients – sausage, ham, spam, baked beans, and kimchi – are cooked together before they're served, so that cuts down on precious waiting time. While it's a popular dish that even Malaysians can enjoy, no one does it quite as large-scale as Korea Chicken House. 
The fiery red broth gets its devil-like colour from red chilli paste and flakes. But if it's still not spicy enough for you, just request for extra spicy for an additional RM4. You can also add-on ramyun (RM8) and glass noodles (RM6).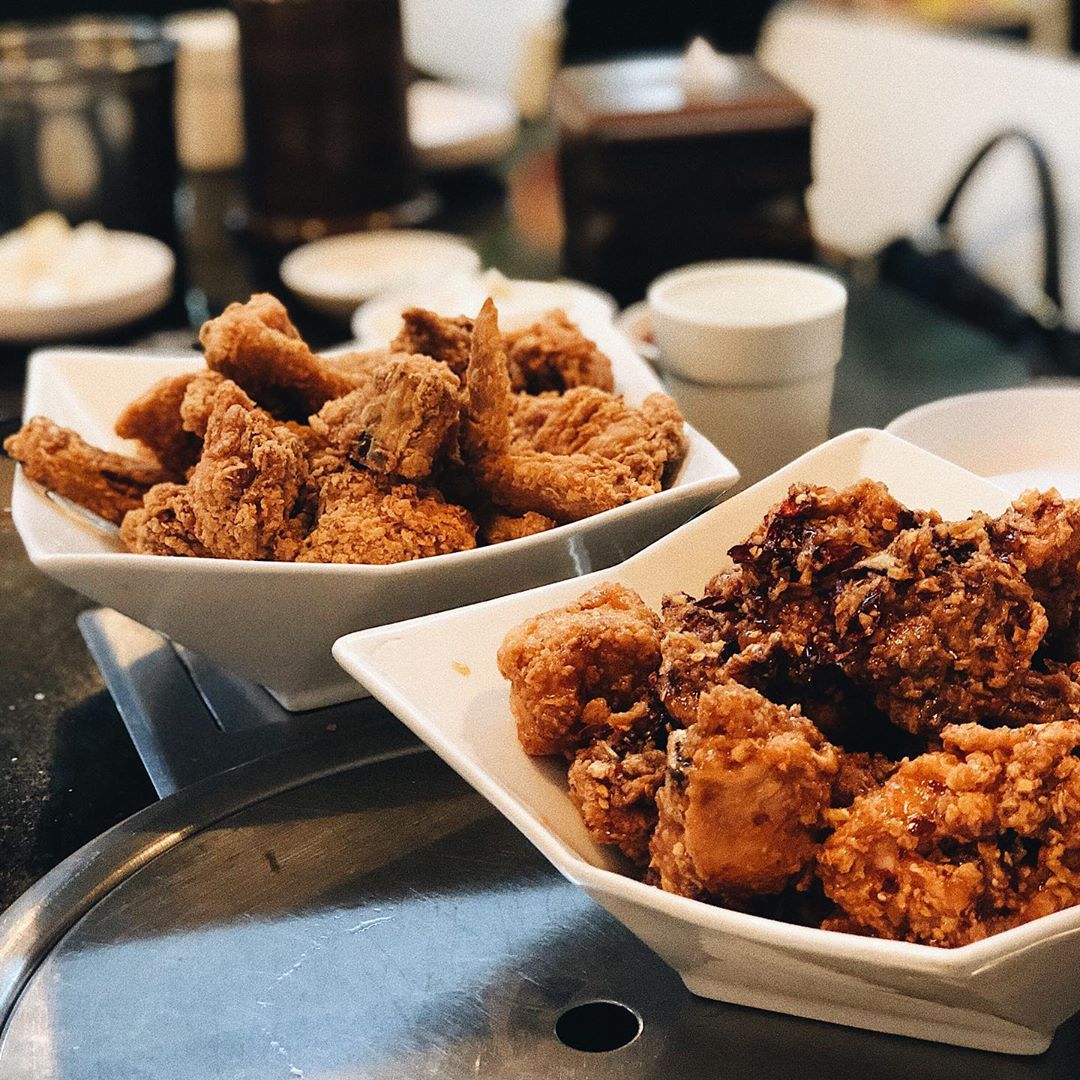 Image credit: @ofcoffeestains
Their army stews are impressive but they also serve some pretty mean fried chicken. Before we could get Korean fried chicken at malls, Chicken House was everybody's go-to place for this indulgent snack. Their huge portions make it a good spot for hosting gatherings as you can order servings of whole chicken (from RM45) to make sure everyone gets their fill before the night ends. 
Address: 15G, Jalan Solaris 4, Solaris Mont Kiara, 50480 Kuala Lumpur, Wilayah Persekutuan Kuala Lumpur
Opening hours: Wed-Mon 12PM-11PM (Closed on Tuesdays)
Telephone: 03-6211 5928
Website
---
9. Villa Ju Bakery – rice cakes in patbingsu
---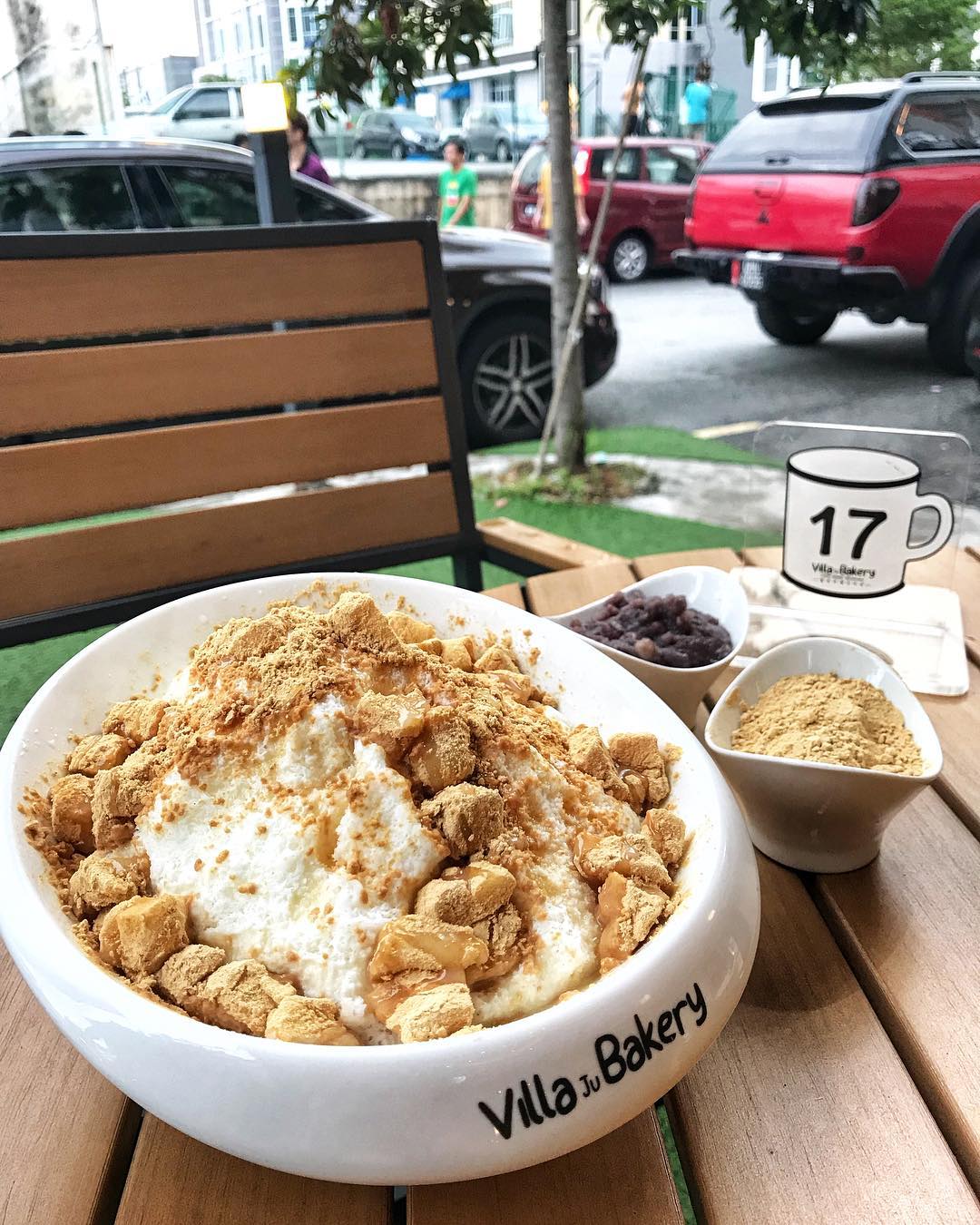 Image credit: @thehungrymeow
While nothing beats a good ais kacang in Malaysia's weather, Villa Ju's patbingsu is a close 2nd. 
The bakery and cafe tops their shaved ice with tteok rice cakes for extra texture. When you order their Milk Injeolmi Patbingsu (from RM29.90), you'll get copious amounts of sweet rice cakes that are dusted in soybean powder. It also comes with a side of homemade red bean paste and extra soybean powder, so you can add them according to your preference.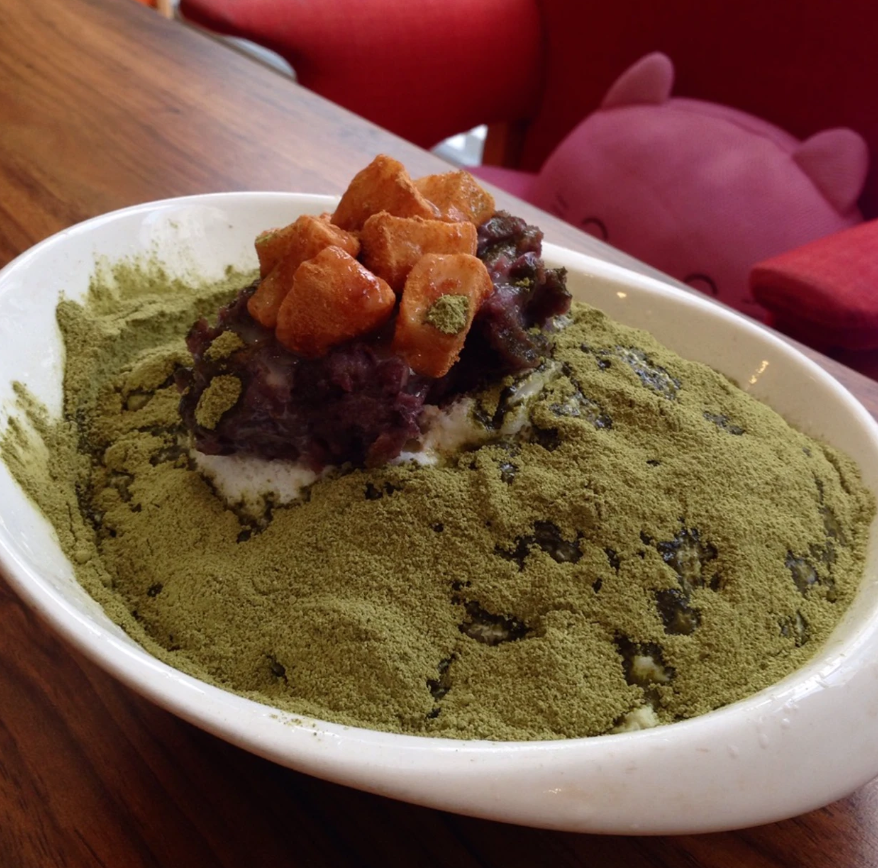 Image credit: Oscar Chin
Rice cakes with red bean is a fail-proof combination that you can also enjoy in their Milk Green Tea Bingsu (from RM32.90). They've dusted the top with a layer of green tea powder and it tastes just like the matcha latte you can get at a cafe.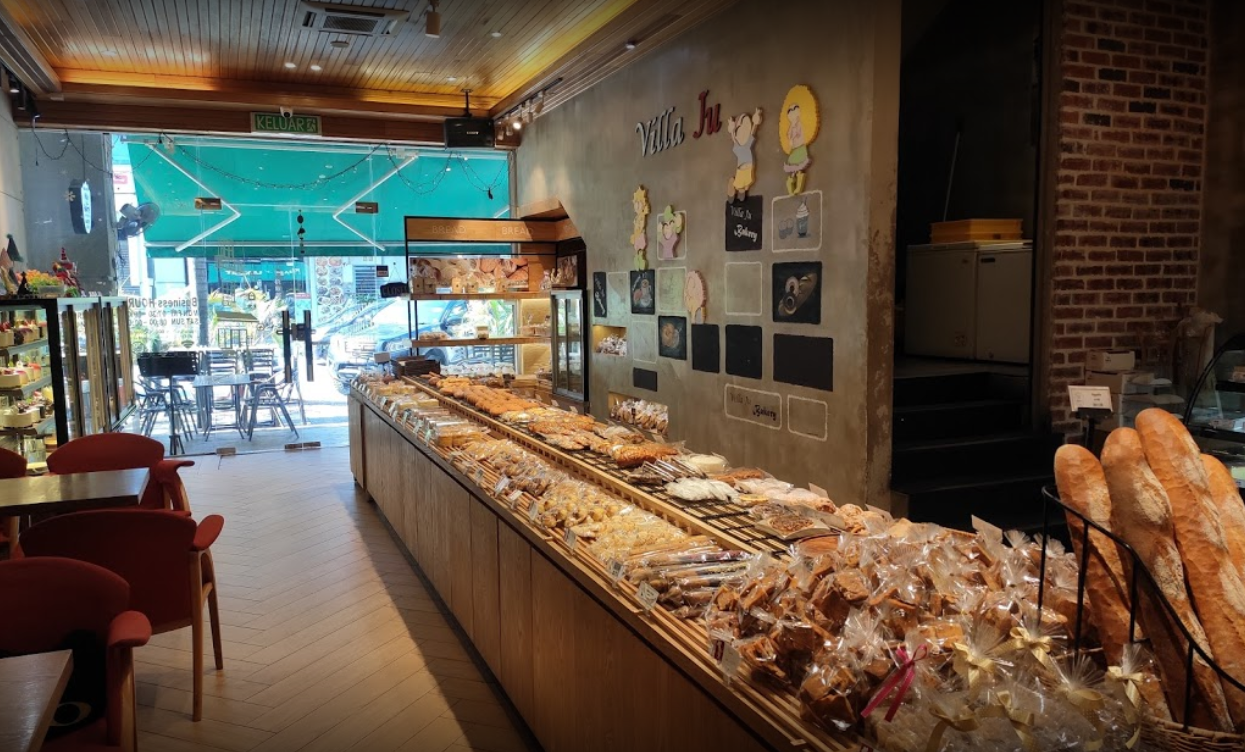 Image credit: Jimmy Chan
Address: 13A, 13A-1, Jalan Solaris 4, Solaris Mont Kiara, 50480 Kuala Lumpur, Wilayah Persekutuan Kuala Lumpur
Opening hours: Mon-Fri 7.30AM-12AM | Sat-Sun 8AM-12AM
Telephone: 016-602 8075
---
10. Sola Pocha – BBQ beef ribs with cheese fondue
---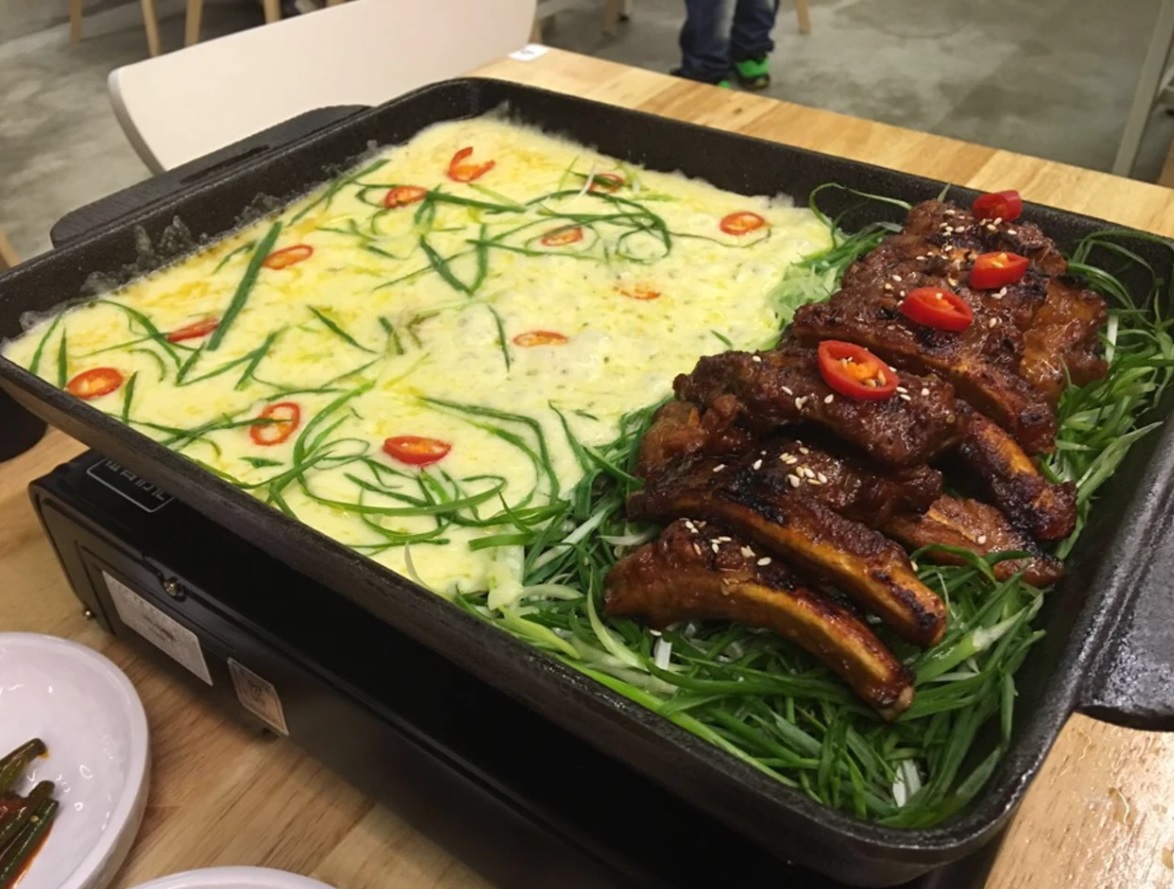 Image credit: Ming Jun Chai
Korean expats in Mont Kiara have been hitting up Sola Pocha for dinner and drinks after work since it was established. Most of their food like the BBQ Ribs with Cheese Fondue (RM70) pair really well with soju. 
You can look forward to fall-off-the-bone ribs on a bed of fresh chives. They don't skimp on cheese either, so you don't have to worry about rationing.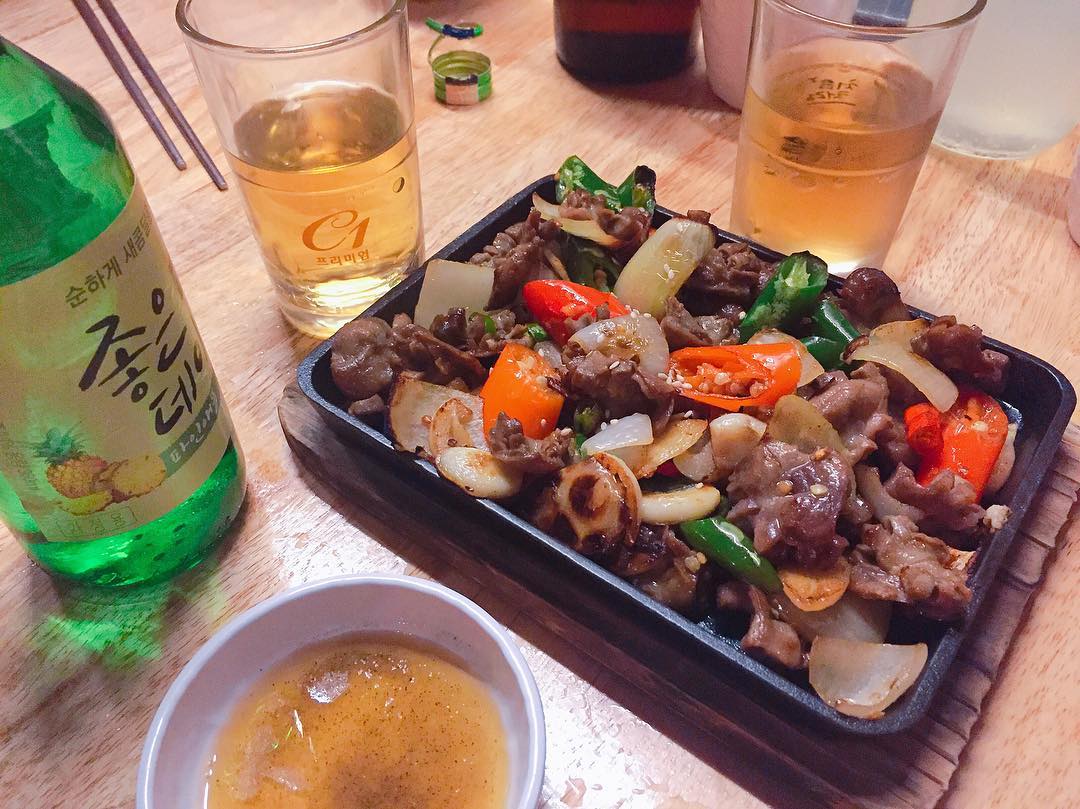 Image credit: @shuetyeepohleng
Their gopchang bokum is the entry level for eating pork innards. The chitterlings are thoroughly cleaned and cooked with tons of onions, chillies, and garlic to help mask its gaminess. This dish may just change your mind even if you've never been a fan of eating offal. 
Address: 13-2, Block B, Jalan Solaris 1, Solaris Mont Kiara, Kuala Lumpur
Opening hours: 10AM-3PM, Daily
Telephone: 016-913 9960
Website
---
Authentic Korean food in KL
---
The surge of interest in Korea isn't just because of their good-looking boy bands – though that plays the biggest role fo sho – but it's also because their food is heckin' good. It's not surprising that many Malaysians have a penchant for Korean cuisine as it has everything we like in our food: spicy, grilled, fried, and even soupy. 
Check out our other articles on where you can feast:
---
Cover image adapted from: @jingqii077 and @0llieeats
Get more stories like this!
Drop us your email so you won't miss the latest news.