MAEPS transformed into COVID-19 quarantine facility
---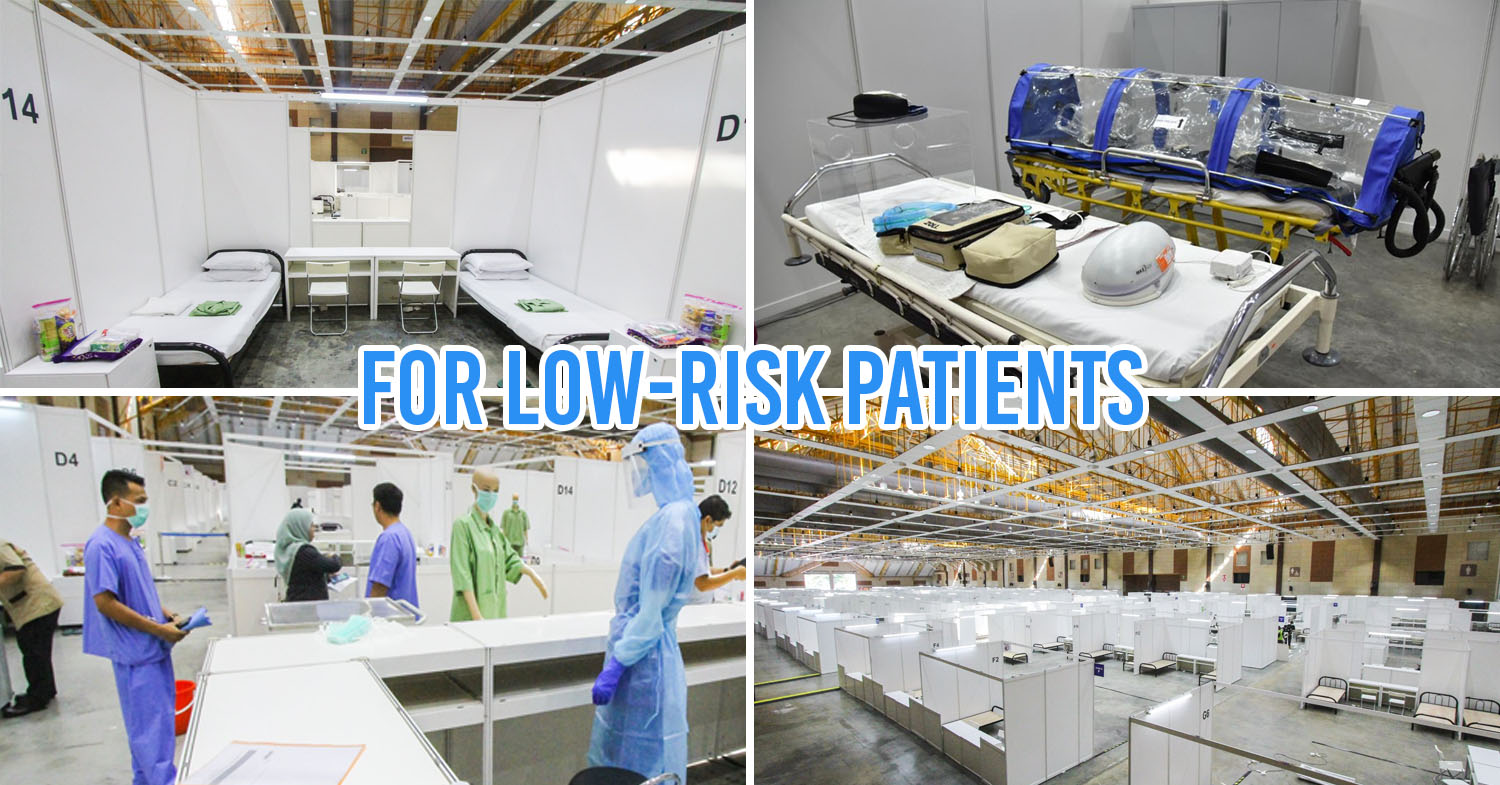 MAEPS converted into a makeshift facility to treat and quarantine COVID-19 patients
Image adapted from: KKM & MAEPS Serdang
Malaysia has taken necessary steps in trying to curb COVID-19 by sanitising streets nationwide and calling for enhanced Movement Control Order (MCO) in red zones across the country.
And further showing that Malaysia boleh even in tough times, Malaysia Agro Exposition Park Serdang (MAEPS) has been transformed into a quarantine and treatment facility in just 3 days to lessen burden on public hospitals in Klang Valley. And it even comes equipped with lounge areas and televisions, computers, and WiFi for patients and medical staff. 
---
New quarantine & treatment centre at MAEPS, Serdang
---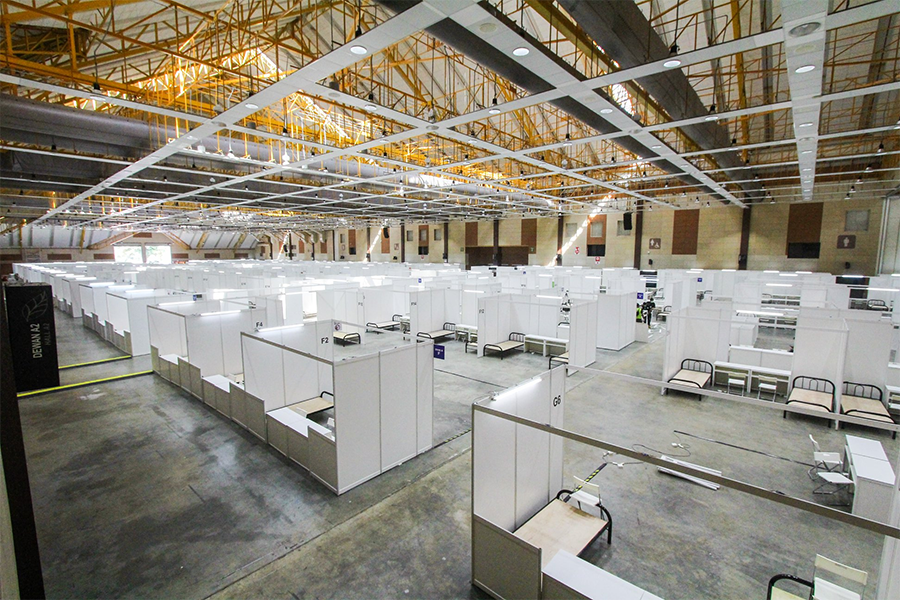 Scale of makeshift quarantine and treatment centre inside MAEPS exhibition hall
Image credit: MAEPS Serdang
In case you don't already know, MAEPS is the largest agropark in Asia, known to host large-scale events like auto shows and business conventions. On 29th March, its largest exhibition hall was converted into a makeshift hospital for low-risk COVID-19 cases from KL, Selangor, Perak, and Negeri Sembilan.
It only took 3 days for these halls to be filled with treatment facilities, including 580 hospital beds for patients.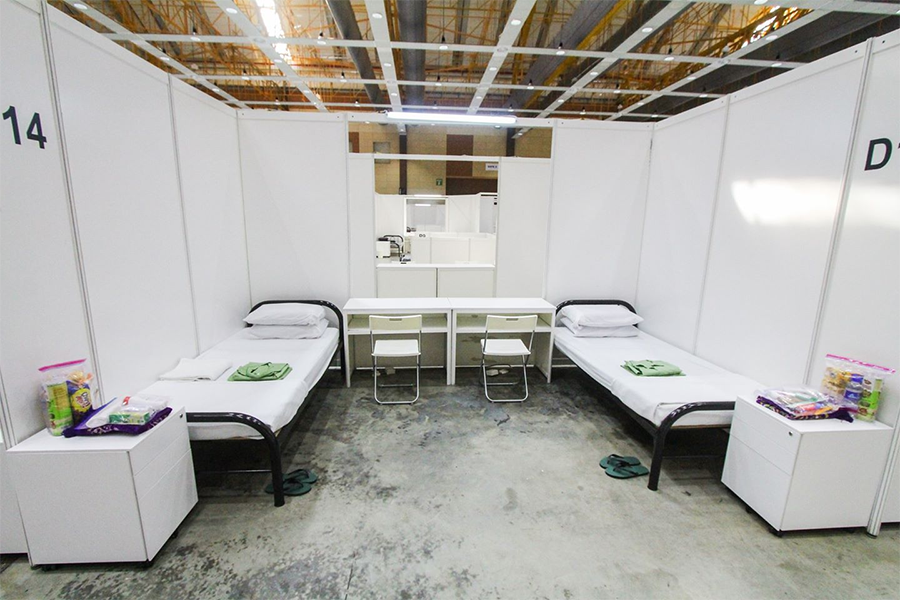 Each cubicle in MAEPS hall can accommodate 2 patients, and comes equipped with a bed, desk, and side table for each of them.
Image credit: MAEPS Serdang
According to this tweet by the MOH, this is all in anticipation of rising COVID-19 cases in Malaysia. The facility is currently on standby and will be called into action when necessary, as public hospitals are still capable of handling cases in Klang Valley.
---
Treatment facilities for COVID-19 patients
---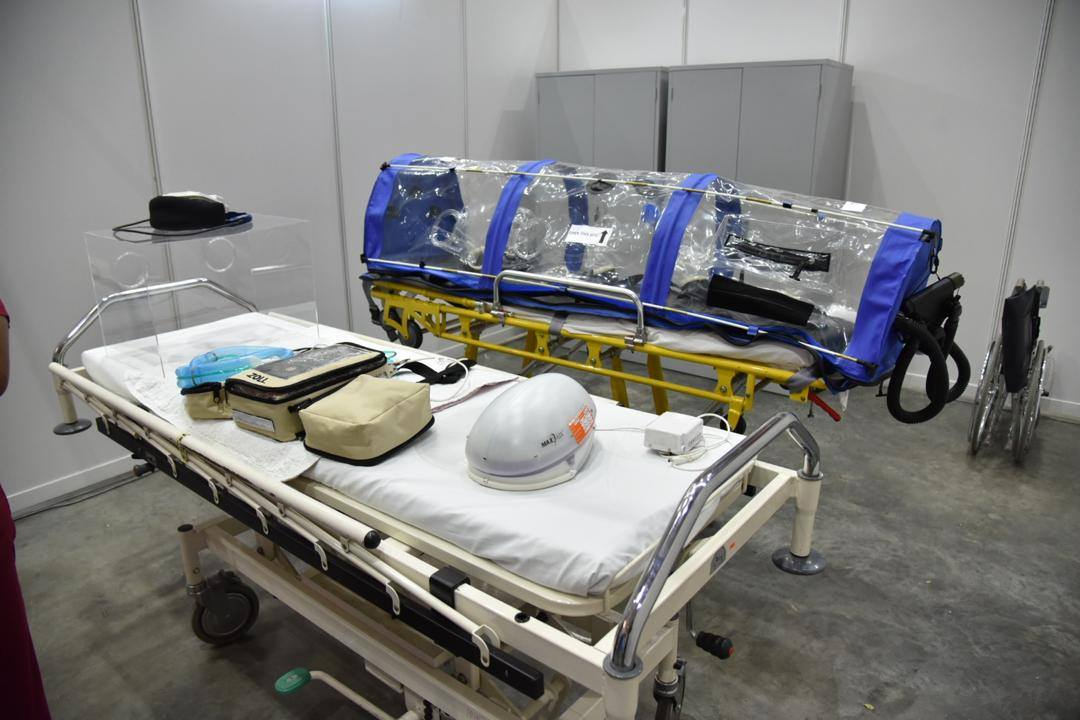 There are quarantine pods for transporting patients safely
Image credit: KKM
The facility also comes with a pharmacy, treatment hall, resuscitation zone, and X-ray room as well, which will be utilised if needed.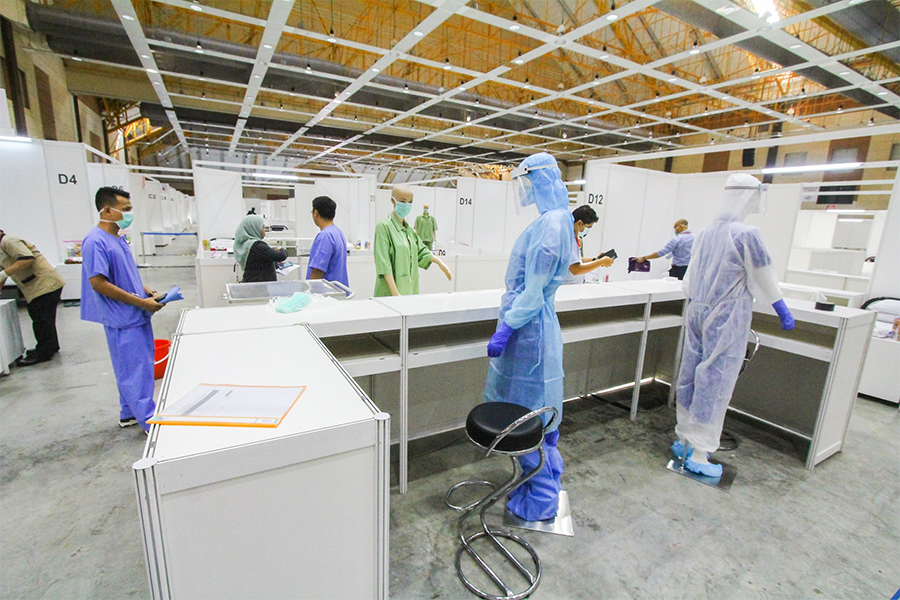 Mannequins to show how operations will be carried out at this makeshift hospital
Image credit: MAEPS Serdang
---
Equipped with WiFi, Lounge, and Computers
---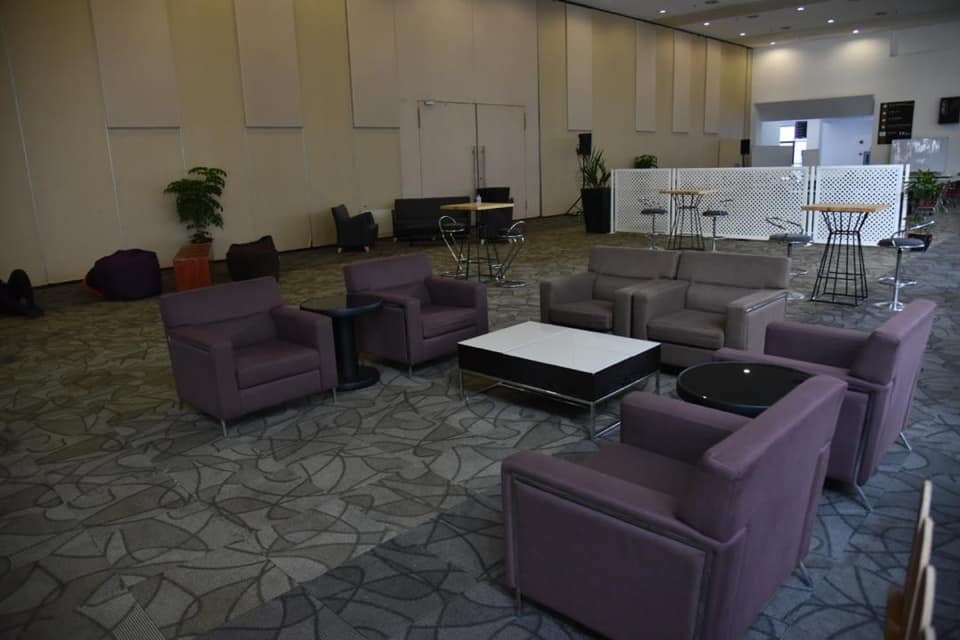 Image credit: KKM
Not lacking comfort, Bernama reports that patients at MAEPS will also have access to a lounge area, free WiFi, television, and computers so they won't lack human comforts while under quarantine. Those on the frontline will also have access to separate rest areas, shower rooms, and changing rooms. 
---
MAEPS transforms into COVID-19 base
---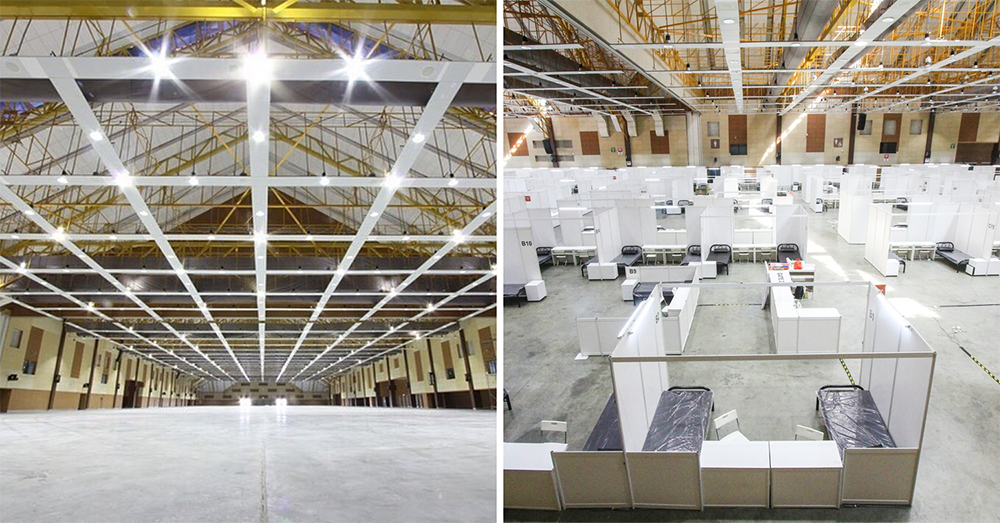 Before and after the transformation
Image adapted from: MAEPS Serdang & MAEPS Serdang
With over 3,000 healthcare workers in Malaysia coming out of retirement to volunteer at hospitals, it's all hands are on deck during this time. So we're glad to see that officials are taking necessary actions by transforming the massive MAEPS into a COVID-19 treatment and quarantine facility with top-notch amenities for patients and medical staff in preparation for the future. 
Read more COVID-19 stories here:
Get more stories like this!
Drop us your email so you won't miss the latest news.