Reggae Cafe in Penang
---
Cafes are more than just a place to have a cup of joe – they have become delightful escapes from the daily grind, each with their own unique set of charms.
There's a new cafe in Penang that'll excite cafe aficionados with its charming ambience and delectable offerings – Reggae Cafe, a new sweet delight amongst the burgeoning hoard of cafes in Penang. If you need more than the typical cafe spread to tempt you, the cafe is a confectionary dream come true with over 100 different types of cakes for you to get sugar high from.
---
A tropical paradise with cakes galore
---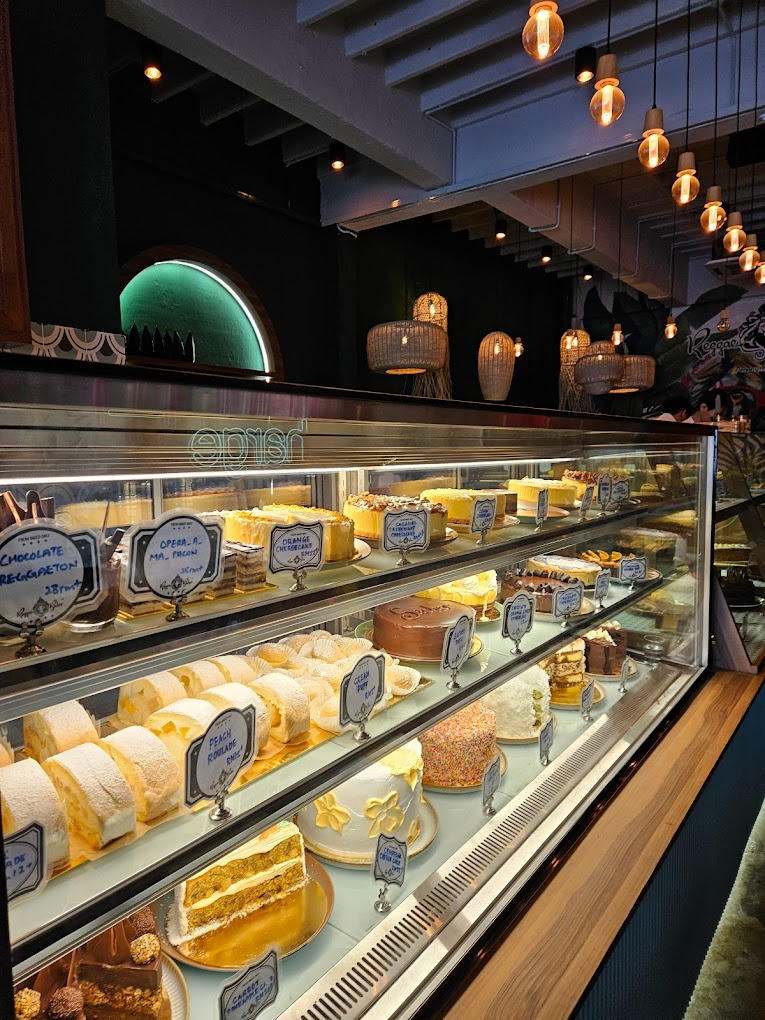 Image credit: Mylo Ooi via Google Photos
You'd think you would only be able to stumble upon a tropical paradise on a beach. But tucked away on a quiet corner of the bustling George Town lies Reggae Cafe, a vibrant haven that will transport you to the heart of the tropics.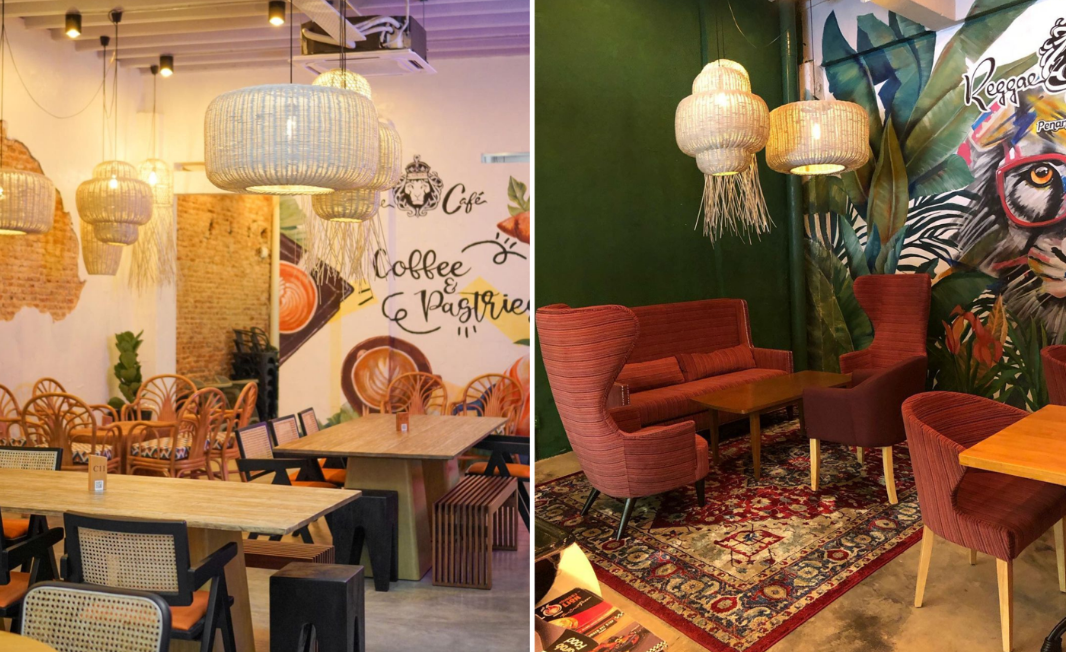 Image adapted from: @reggaecafepenang via Instagram &  @mrkalemat via Instagram
The cafe beckons diners with a symphony of colours and textures. Its interior exudes a laid-back yet cheerful vibe, with walls adorned with vivid murals of palm trees and foliage, warm wood tables, plush chairs, and a number of wicker lamps hanging lazily overhead.
While its enticing vibes will transport you to a faraway oasis, the cafe is also a treasure trove of heavenly creations in the form of luscious cakes – there are over a 100 of them.
---
A variety of cakes & hearty Caribbean mains
---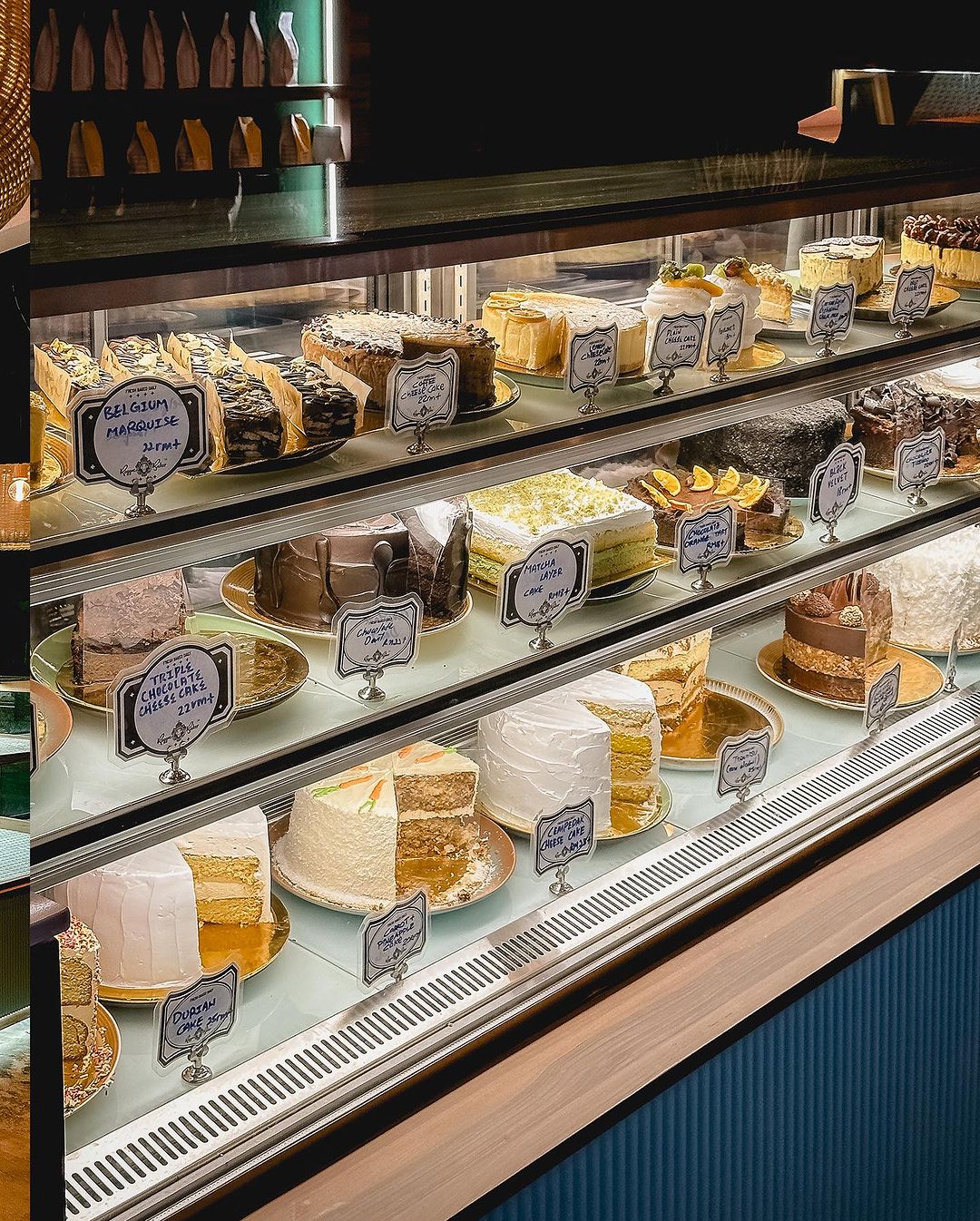 Image credit: @jerriexlim via Instagram
The centrepiece at the cafe is a massive dessert counter boasting a mesmerising display of cakes of all sorts – it's truly a feast for the eyes and the tummy. From rich indulgent flavours to refreshingly tart ones, each slice of cake is alluring in all its layers and velvety frostings.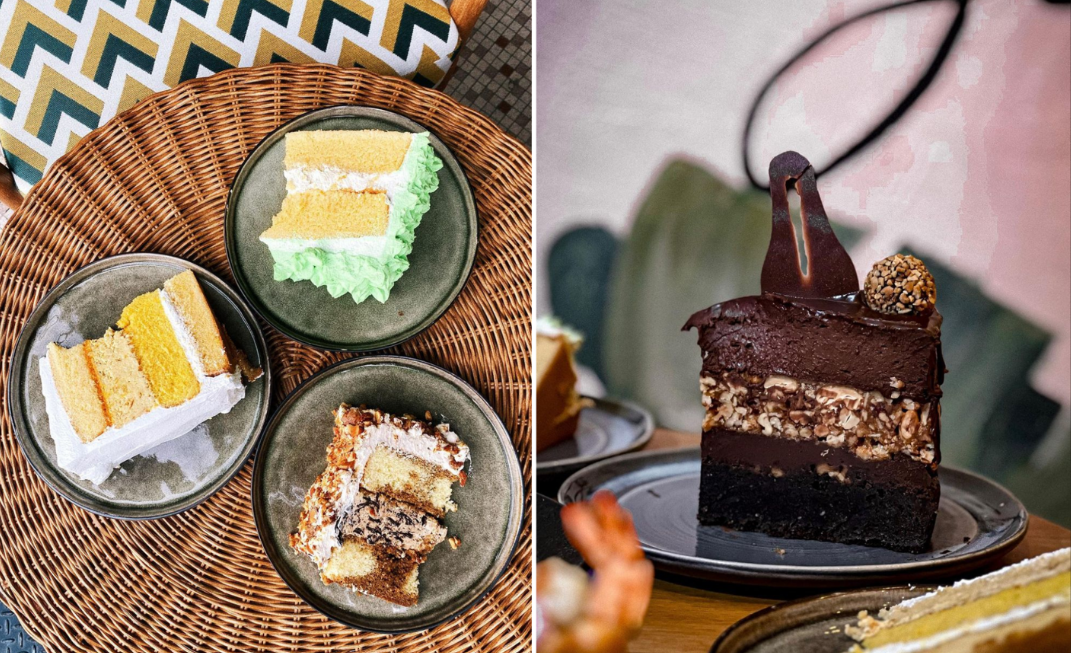 Image adapted from: @biujieeats via Instagram &  @cravingbelly.gie via Instagram
There's something for every palate – the Triple Chocolate Cheesecake (RM22) and Black Velvet (RM18) are moreish in their decadence and chocolatey goodness, while the Lemon Cheesecake (RM22) and Carrot Pineapple Cake (RM20) have the perfect contrast of zing amidst the sweetness.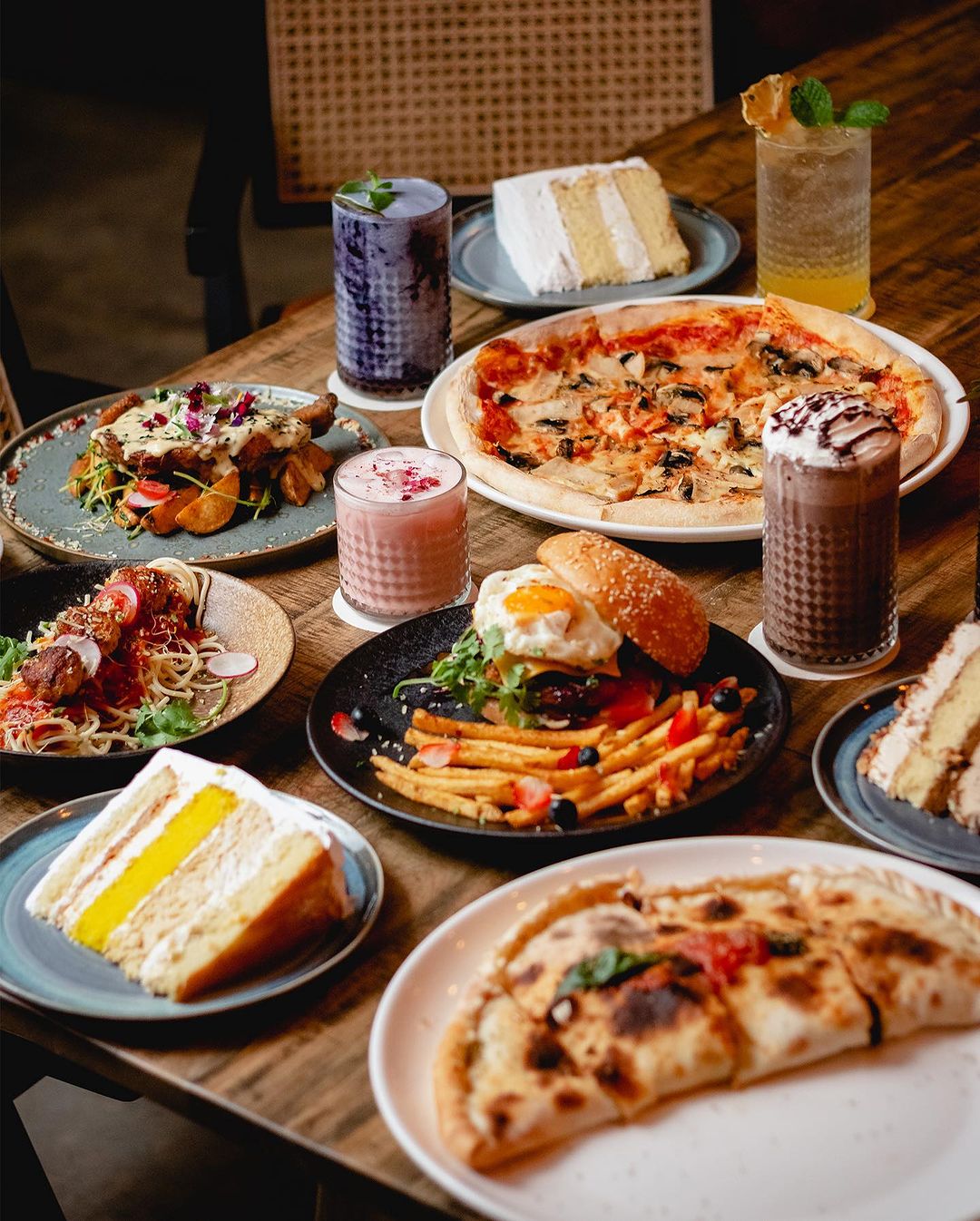 Image credit: @jerriexlim via Instagram
Apart from desserts, Reggae Cafe has an extensive selection of hearty meals that are all beautifully plated and exceptionally tantalising.
For a taste of the Caribbean, go for the Mofongo (RM30), a Puerto Rican dish of garlicky fried plantains and olive oil.
The Jamaica Sweet Burger (RM24) is a towering structure of a juicy fish patty and fried egg within fluffy brioche buns with sides of golden fries, while the Rosemary Lamb Rack (RM45) has outrageously tender meats infused with fragrant herbs.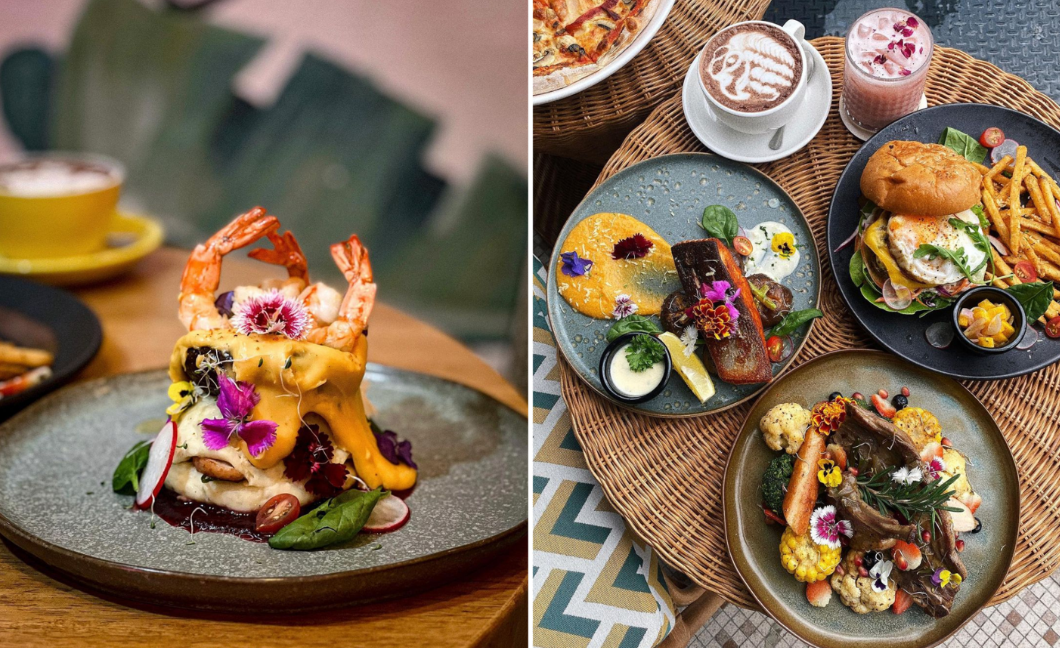 Image adapted from: @biujieeats via Instagram &  @cravingbelly.gie via Instagram
Another highlight of the cafe is the open kitchen right by the entrance, where you can witness their skilled chefs crafting the Calzone (RM40) from scratch. Perfect for sharing, this "pizza" looks like an oversized hand pie – when cut open, it reveals a burst of aroma from the ham, tomato sauce, and luscious stretch of mozzarella.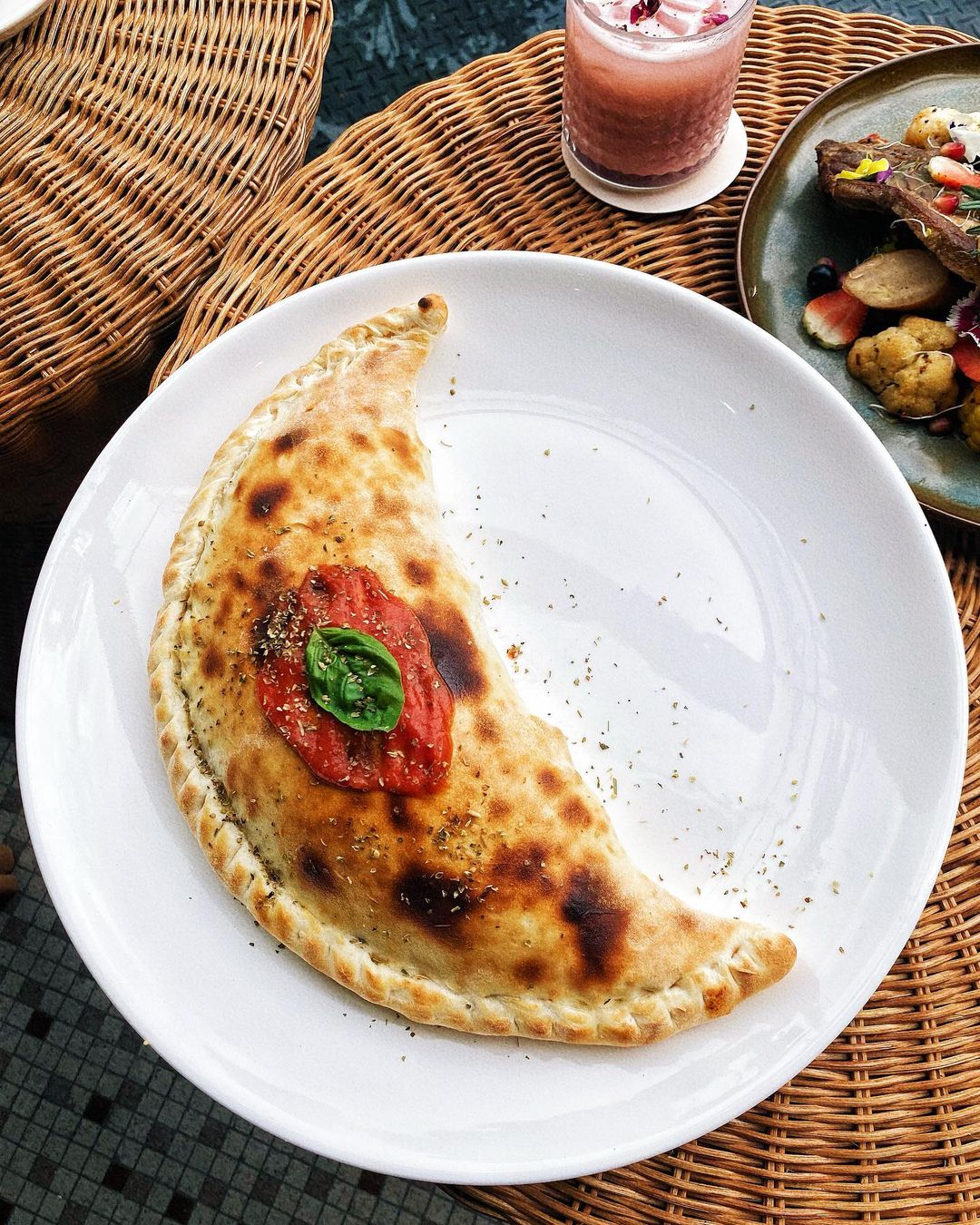 Image credit: @biujieeats via Instagram
---
Reggae Cafe in Penang
---
If you're seeking a sweet escape or craving for a taste of tropical paradise, head over to Reggae Cafe in Penang, where you can indulge in a bevy of cakes and hearty brunch meals.
Address: 163, Lebuh Pantai, 10300 George Town, Penang
Opening hours: 9am-11pm, Daily
Contact: 010-215 9928 | Reggae Cafe Penang's Facebook | Instagram
For more floral-theme cafes, read about Utoo Boho Cafe in Penang and No.8 Sandwich Club with katsu sandwiches and floral drinks in a flower cafe in Penang.
---
Cover image adapted from: @jerriexlim via Instagram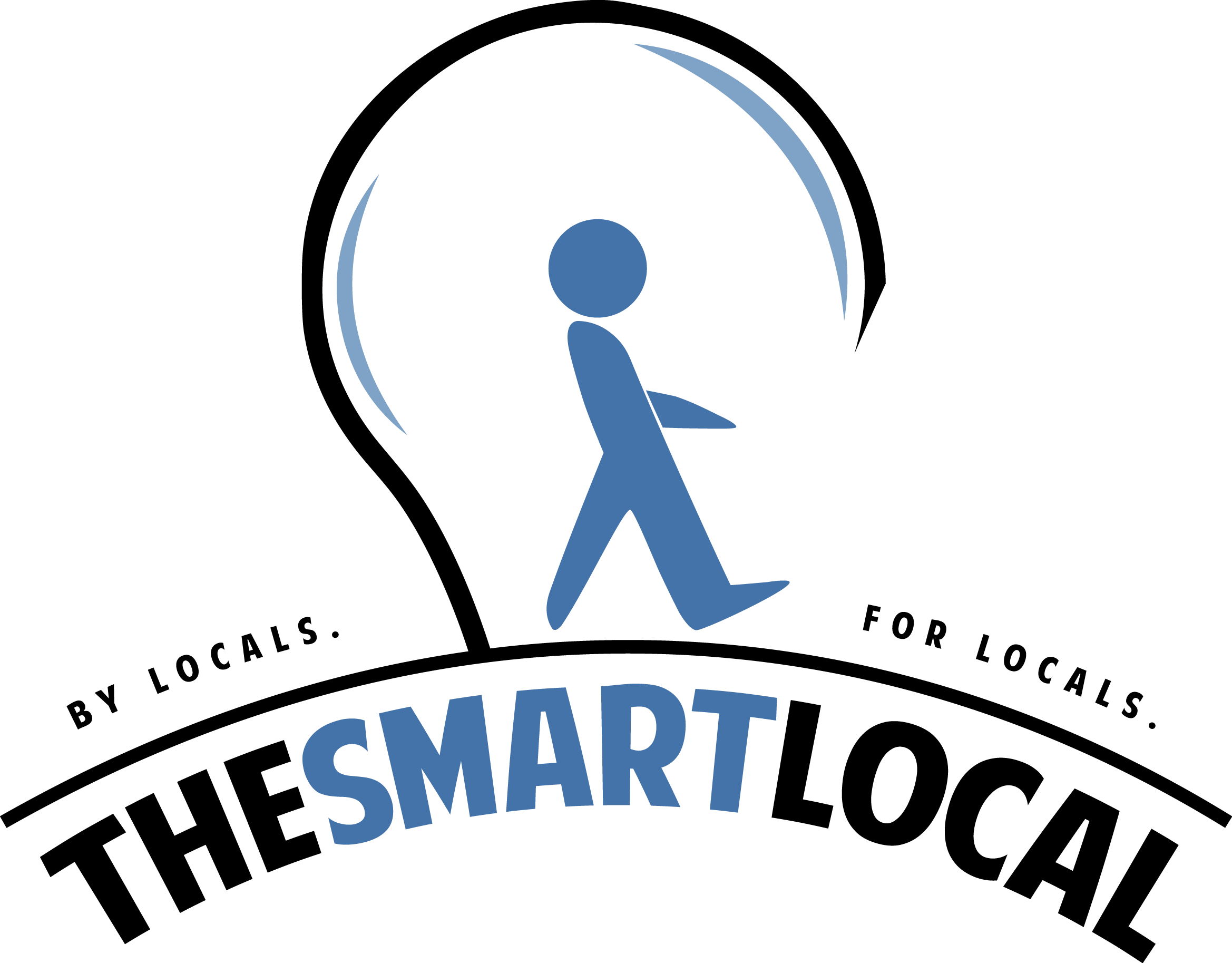 Drop us your email so you won't miss the latest news.