Platforms to renew motor road tax and insurance online
---
Renewing road tax for your car or motorcycle can be troublesome, especially during this Movement Control Order (MCO) period when post office operating hours are shortened. The Road Transport Department (JPJ) announced earlier last month that all road users must have their driving licence and road tax renewed by 30th September 2021 – that gives us the rest of the month to get this errand done. 
With no further extension given, car users all over the country must be rushing into post offices and JPJ counters to get their road tax and licences renewed. But for those who want to avoid the hassle of queueing up and waiting at the counter, you can use any of these 13 online platforms to renew your road tax and insurance from the comfort of your home.
---
1. MyEG – the most popular and established platform for government-related services
---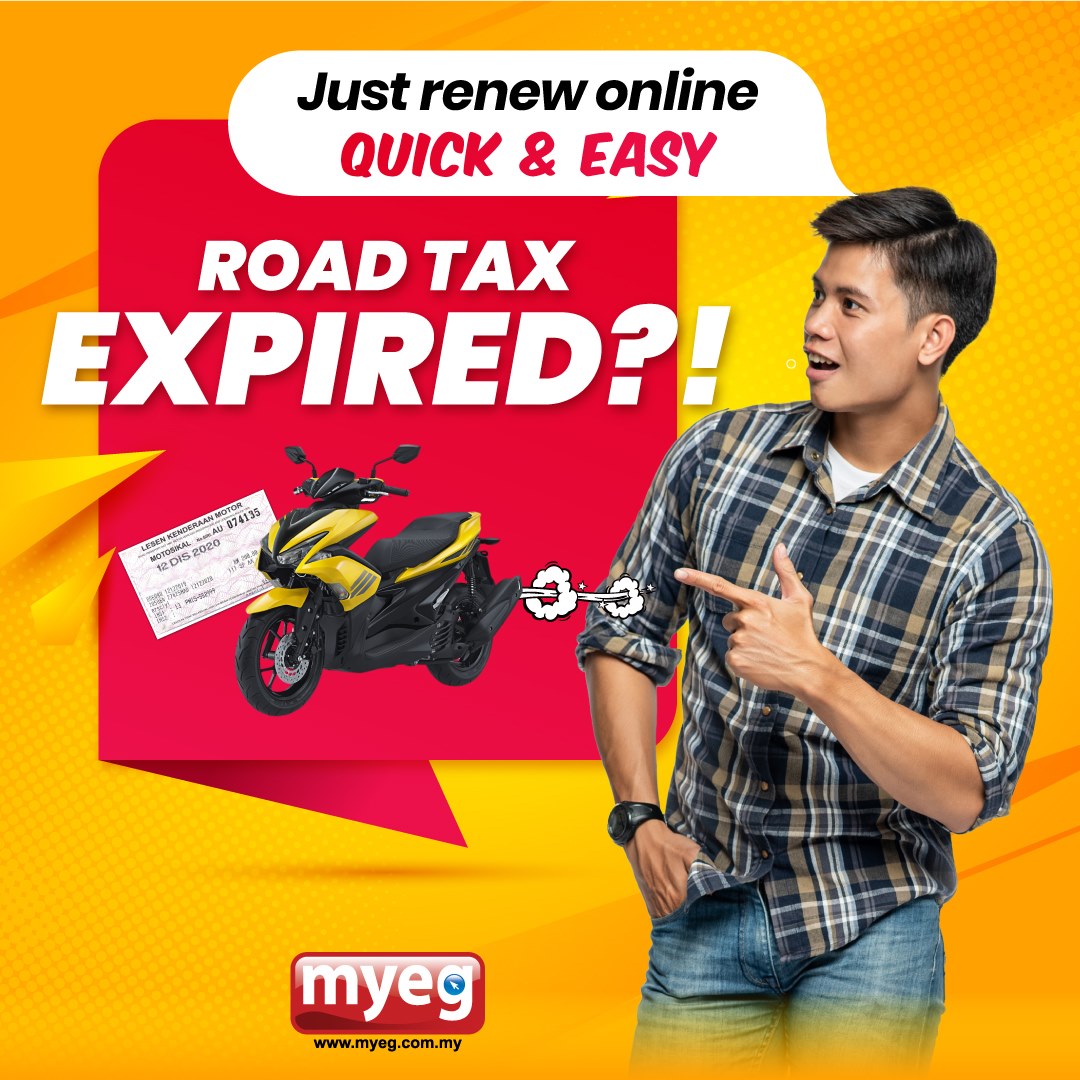 Image credit: Friends of MyEG
MyEG is arguably the most popular option and the pioneer when it comes to offering government-related services online. The platform founded in 2000 has improved over the years with a better user interface and more services being offered, and it is certainly one of the most trusted options when it comes to online road tax and auto insurance renewal.
Renewing your road tax via MyEG is pretty easy. But to begin the process, you will need to create an account first. Then, simply login to your account and choose the road tax renewal option from the menu.
Fill in the required details and proceed to make payment online and confirm the renewal of your car road tax. You also have the option to renew the insurance together. It is worth noting that MyEG is one of the few online service providers to have a mobile application that can be downloaded from the Google Play Store.
---
2. mySIKAP – JPJ's online platform for road tax renewal
---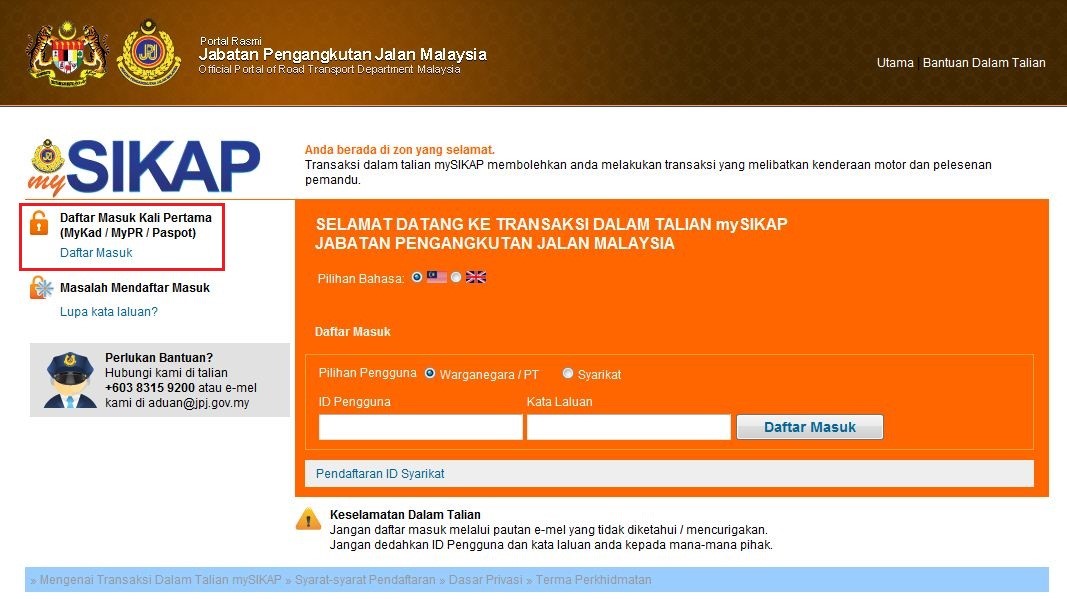 Image credit: mySIKAP – JPJ
Renewing road tax directly through JPJ has always been an offline thing for all of us. But thanks to the Covid-19 pandemic for pushing the need for services to go online, it comes as no surprise that JPJ has had to make the shift to offer online services too. The government department has finally set up a much-anticipated online portal called mySIKAP where road tax renewal can be made. 
Despite its tedious account creation process, this can be one of the best options if you're looking to avoid additional fees when renewing your car road tax online. 
JPJ's mySIKAP portal only accepts online payment methods such as debit and credit cards and online banking. At the moment, there is little information available on the actual delivery of road tax nor it is specified in the FAQ.
---
3. Bjak – get up to 15 free insurance quotes at once
---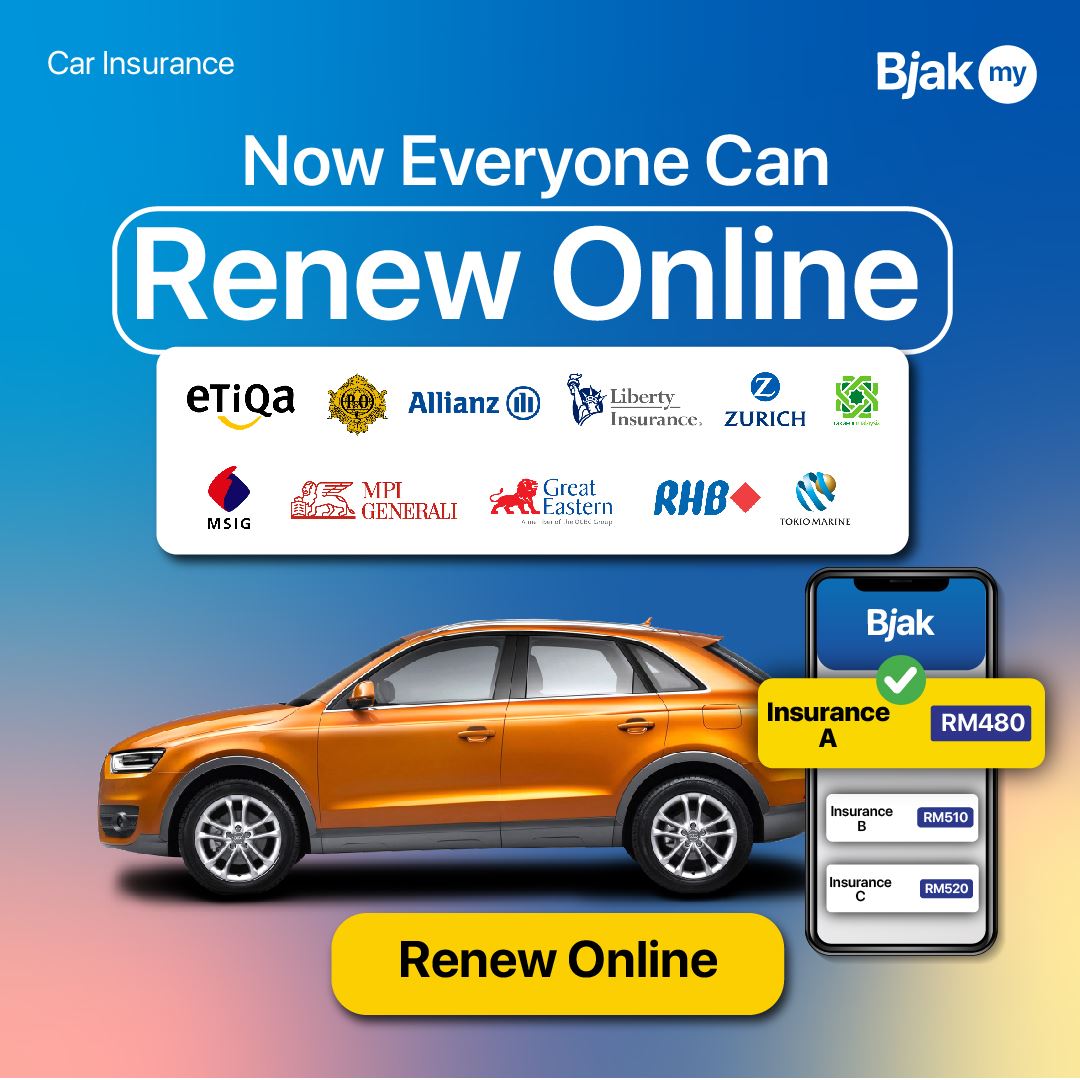 Image credit: Bjak
Obtaining competitive pricing for vehicle insurance is often what many car users are looking for when it comes to renewals. Since car insurance is mandatory under Malaysian law, everyone is searching for the best deals out there.
If you are a deal-seeker, try Bjak.my. This tech company has a platform that compares prices of auto insurance from different companies,  working much like hotel booking sites such as Trivago and Agoda. 
You have the option to renew your car or motorcycle insurance on Bjak. At the homepage, choose the vehicle type then, input the required information.
The platform will then give you a free quote of insurance prices from up to 15 insurers at once. You can browse through the options and choose a plan or customise it to suit your needs before proceeding to make payment. You also have the option to renew your road tax along with your vehicle insurance at the checkout page.
---
4. Fatberry – customise your insurance with value-added services
---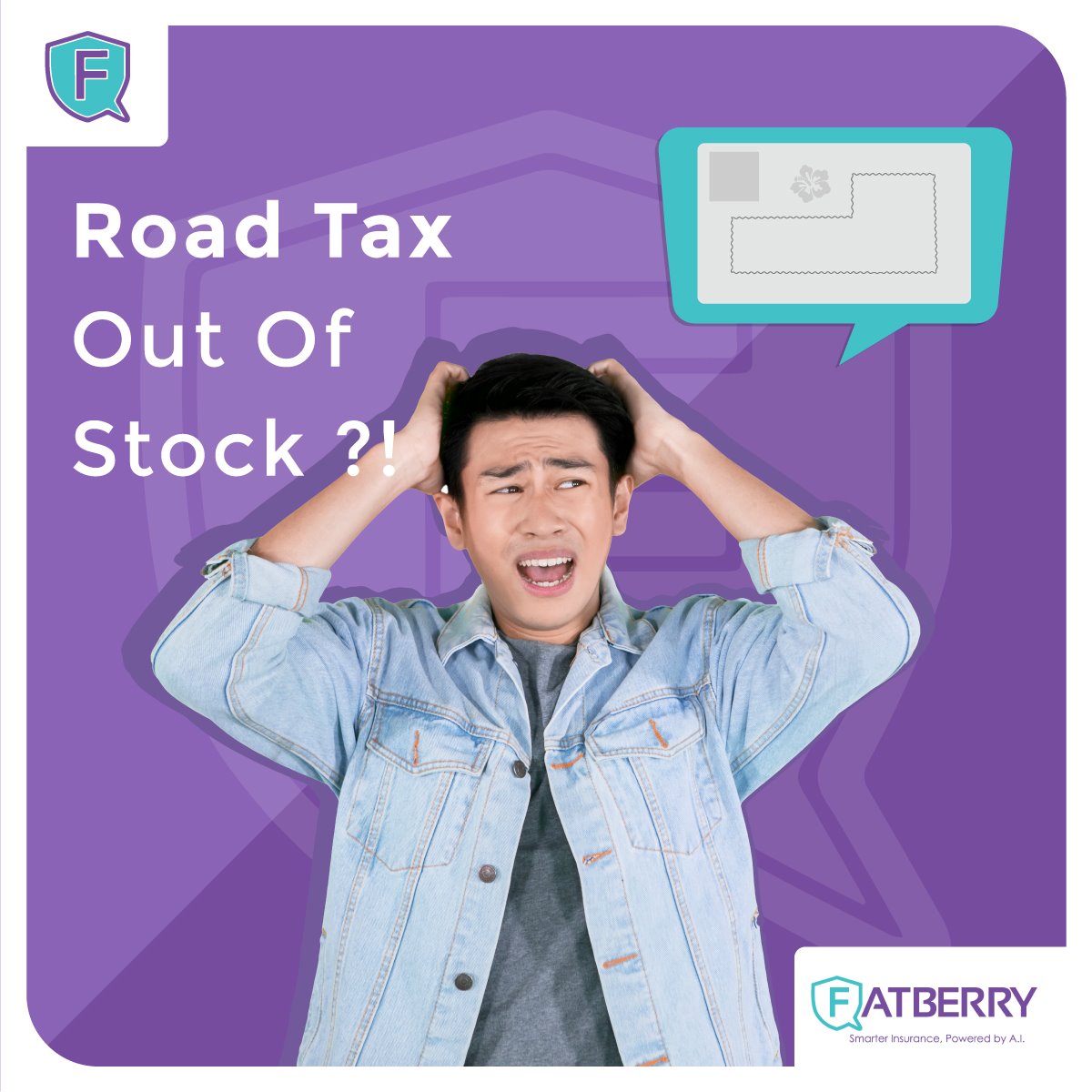 Image credit: Fatberry
Founded in 2018, Fatberry is a platform that lists prices of auto insurance from different companies for easy comparison for its users. It also offers value-added services such as free delivery and discount codes for online road tax renewal.
However, in order to start using it, you will need to create an account. This helps save your details in case you want to revisit the site in the future. After creating your account, you will have to choose your vehicle type  – car or motorcycle – and input additional details.
You will be given a number of available coverage plans, which you can also customise to suit your needs. Then, proceed to make payment and wait for the delivery of your road tax. The company also assists with insurance claims with a dedicated support team to answer additional queries.
---
5. GoInsuran – renew your car insurance in three minutes
---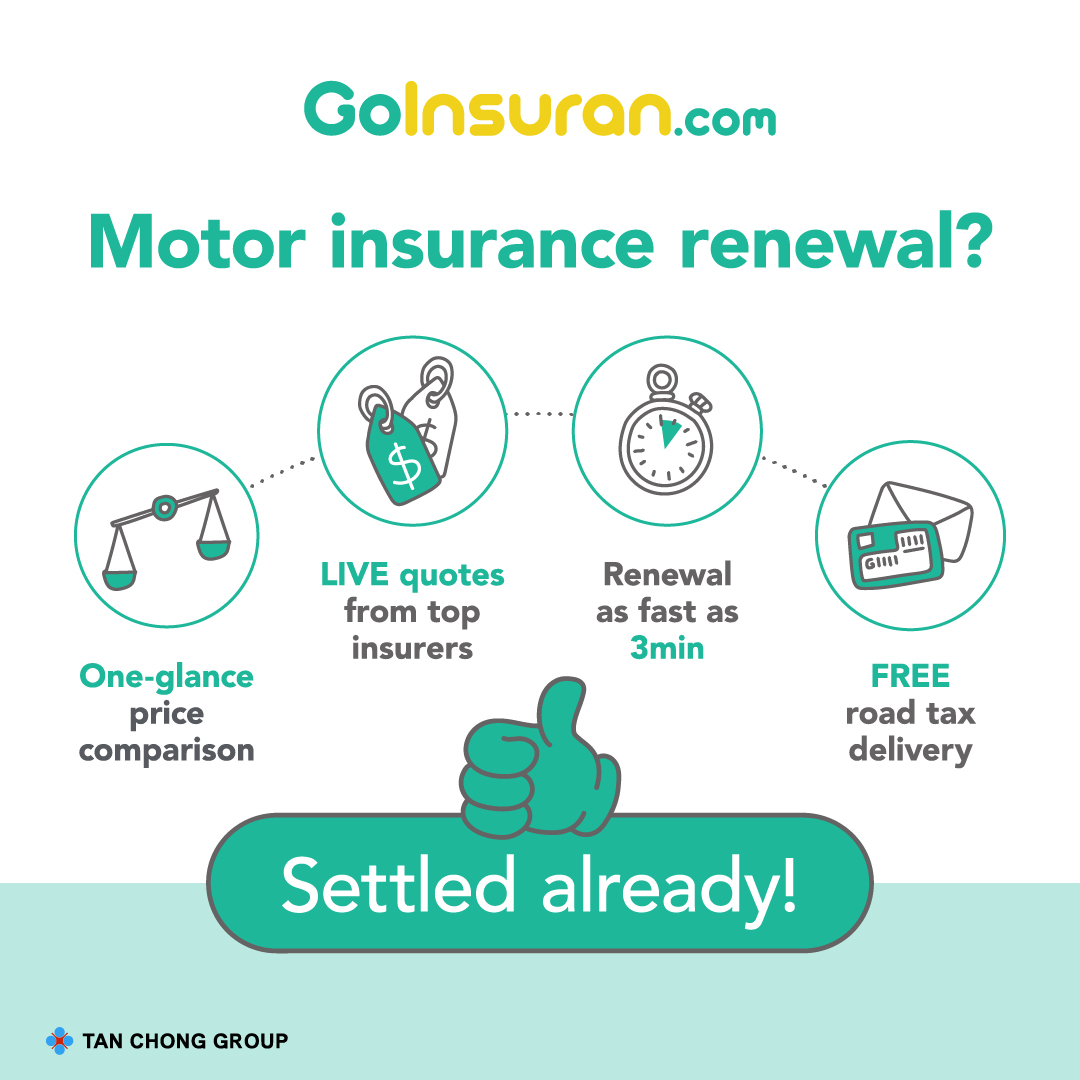 Image credit: GoInsuran
Known previously as Tan Chong Group, GoInsuran is another platform that offers road tax and insurance renewal online. The renewal process begins with the input of your car and personal details. 
Once you have done that, you'll be given live quotes from insurers which you can then compare before selecting your preferred plan. 
Then, make payment and receive a copy of your road tax via mail. GoInsuran guarantees free delivery for road tax and renewals can be made in just three minutes. So, it's definitely worth checking if you haven't got yourself covered.
---
6. Autoroadtax – renew road tax and insurance in three simple steps
---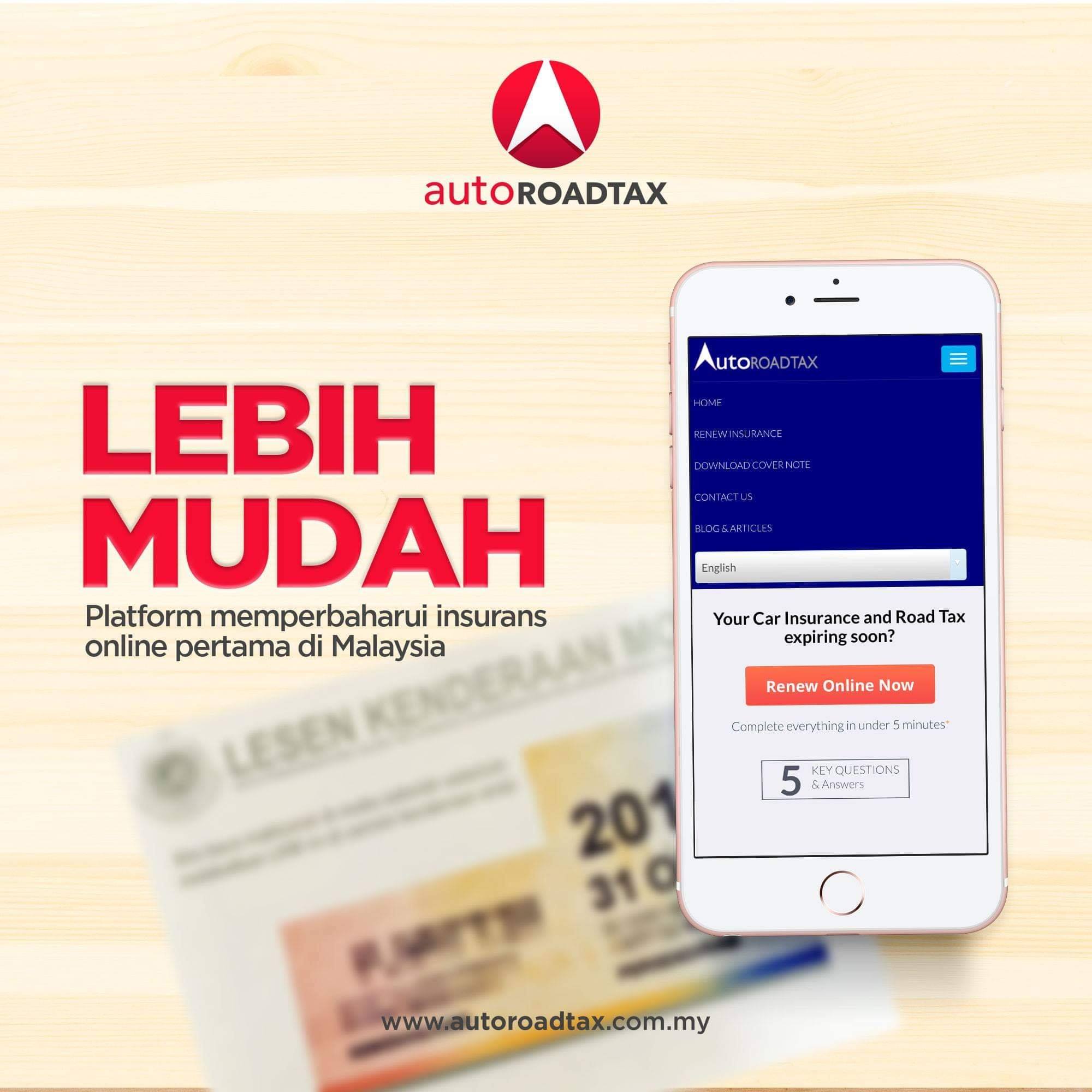 Image credit: Autoroadtax
Autoroadtax is a bilingual platform that offers online renewal of road tax and insurance. Renewing road tax and insurance on this platform can be done in three simple steps. 
First, provide three basic pieces of information: your vehicle registration number, IC and postal code. Then, the website will provide you with a list of available options from various insurance providers. Once you have the quote, you can review the quotation and check additional details of the coverage plan before making payment. 
Once the payment is settled, the hard copy of the road tax and insurance (if any) will be sent to you via courier. The platform lists the seven most popular auto insurance providers such as eTiqa, Zurich, Allianz and Takaful Malaysia, among others as their partners.
---
7. Qoala – Indonesia's leading insurance company, now in Malaysia
---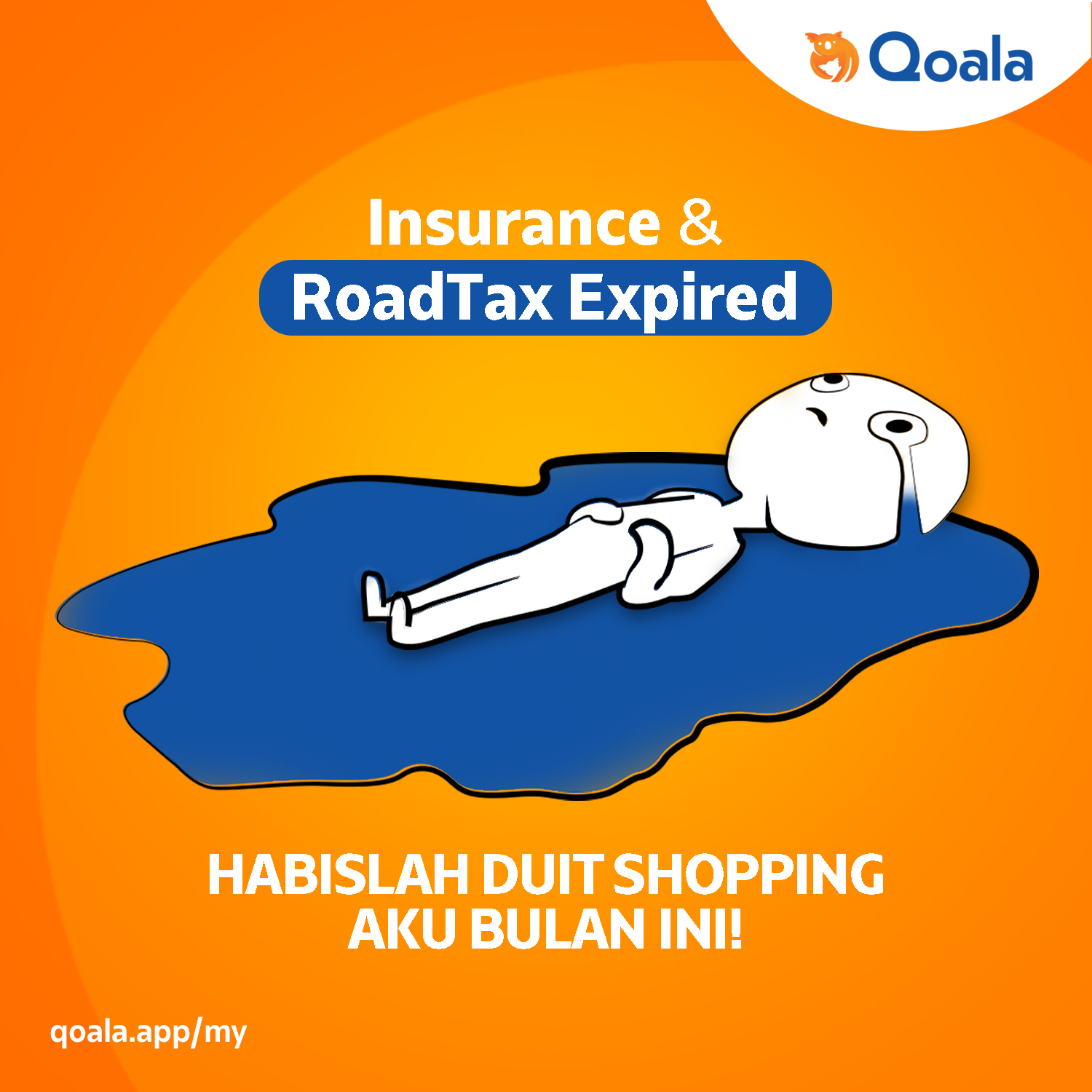 Image credit: @qoalamy
Qoala is a digital insurance company based in Indonesia that was officially launched in Malaysia last year. Just like the rest of the platforms here, you have the option to renew your vehicle road tax and insurance online on it. 
The process is quite similar to its competitor sites and it starts off with creating a user account, followed by keying in your vehicle details in order to view the available coverage plans. After that, you can select your preferred insurance plan and proceed to make payment online. Road tax renewal is also possible through Qoala and it will be delivered to your doorstep by courier.
Just like MyEG, Qoala is one of the few platforms that have a functioning mobile application available on Google Play Store and Apple App Store. So, if you're looking for convenience in terms of a mobile application, Qoala is something you can consider.
---
8. Saat – trilingual platform for easy road tax and insurance renewal
---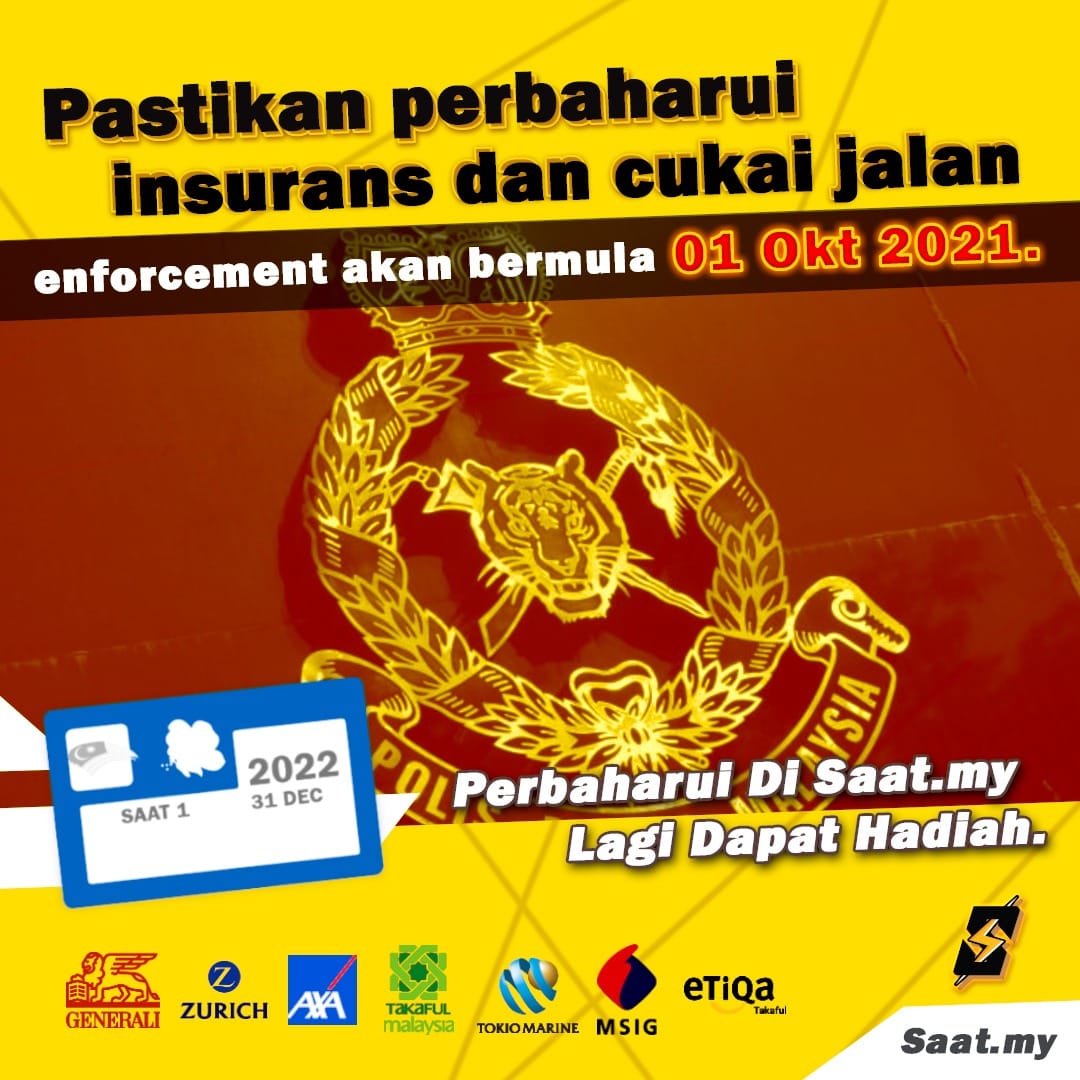 Image credit: Saat
Saat is a trilingual website that can be accessed in English, Malay and Chinese, making it a useful option for a large group of Malaysians who are not well-versed in English. 
The platform can also be particularly helpful for those looking to renew their Takaful as it lists quite a number of leading Takaful providers in Malaysia. The road tax renewal procedure on the other hand is also easy. 
Just like some of its competitors, Saat compares prices from several insurance companies upon keying in the required details. You can then choose your preferred insurer from the list and pay.
Once the renewal is complete, just wait for the delivery of the road tax within three working days. Saat guarantees that customers will be able to get their cover note and policy upon payment via email or WhatsApp within 30 minutes.
---
9. Fincrew – offers hundreds of options for insurance renewal 
---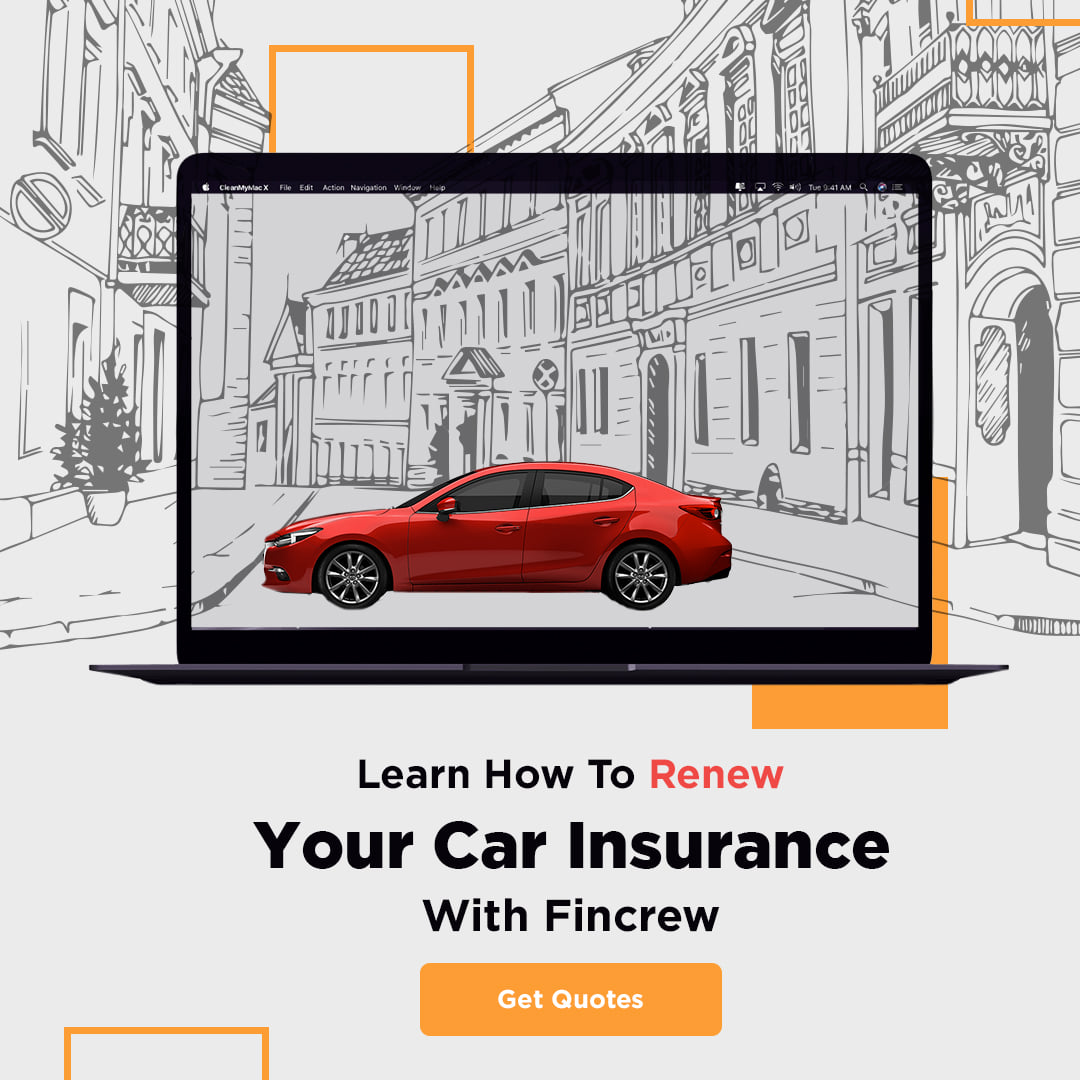 Image credit: Fincrew
Fincrew, also known as Financial Crew, is a financial services platform that compares insurance prices from hundreds of companies for its users. The online platform is chiefly an insurance broker but as with most auto insurance platforms, it also offers road tax renewal.
The trilingual platform requires users to create an account. It claims to provide insurance quotes instantly and allow purchase in just three minutes. Customers would have to choose the insurance type according to their vehicle in order to get quotes.
Upon keying in the required details, prices from insurers will be available for comparison from which customers can choose their preferred product and proceed with payment.
---
10. Carver – one-stop solution for all vehicle-related affairs
---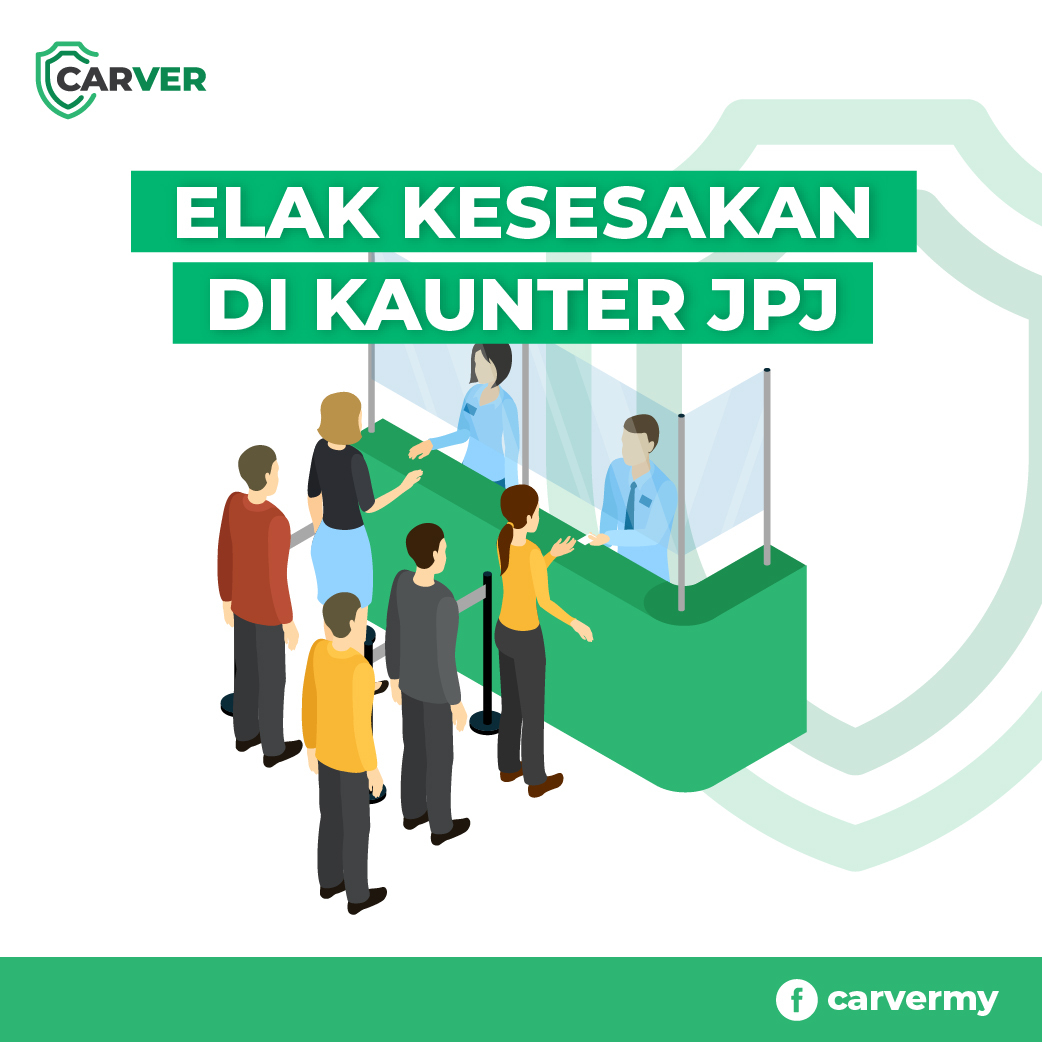 Image credit: Carver.my
If you are looking for a platform that lets you do more than just renewing your car road tax, try Carver. This newly founded platform provides licence renewal and vehicle ownership transfer options apart from letting you renew your road tax online.
The platform also lets you calculate your road tax amount and check your No Claim Discount (NCD) through their in-built tools. Licence renewal can be done in three simple steps. First,  submit a form with all the required details, then choose a preferred insurance plan from the quotation given and make payment. Delivery of the road tax will be within 2-5 working days.
---
11. Loanstreet – so much more than just insurance renewal
---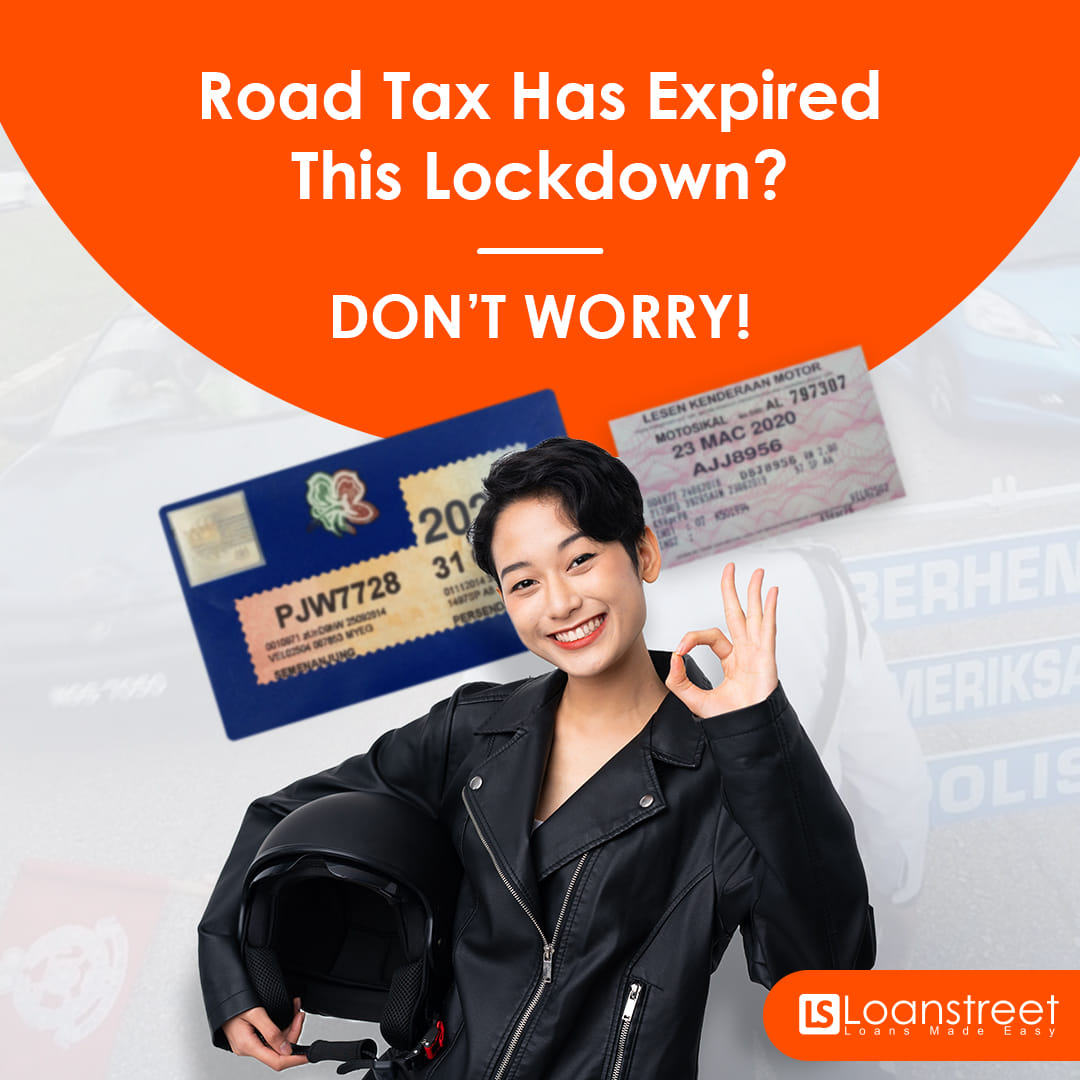 Image credit: Loanstreet
Loanstreet not only lets you renew your car road tax and insurance, but it is also a personal financial website that compares loans, credit cards, as well as other insurance, and provides useful tools for customers to calculate interest rates and stamp duty prices.
Renewing road tax on the multi-service platform has a similar process to its competitor sites. Start by keying in your basic information to get quotes from different insurers and compare prices. If you're satisfied with any of the offers, proceed to confirm your purchase then make payment online.
You can also renew your road tax here along with the insurance and there may be discount codes available if there are any promotions.
---
12. Jom Renew – choose your preferred insurance company directly
---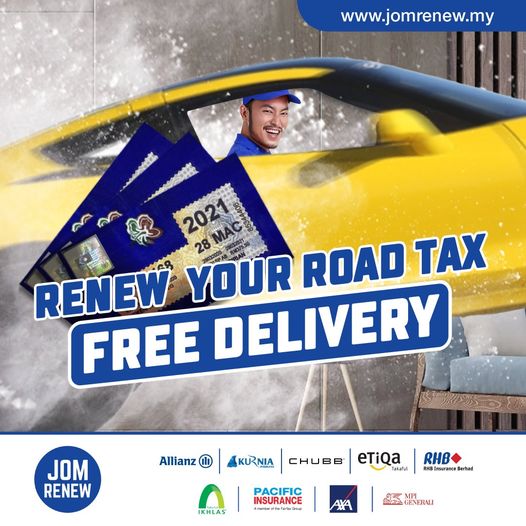 Image credit: Jom Renew
Jom Renew allows users to get a free quote via WhatsApp and email by entering several basic pieces of information. Customers can either directly choose a preferred insurer or compare prices before confirming their purchase.
The road tax renewal option in this platform is available before checkout. It also guarantees free delivery for road tax which is often chargeable under third-party service providers. This is a trilingual website available in English, Malay and Chinese just like Bjak, Saat, Fincrew and Carver.
---
13. Jomm – new platform that gives you more bang for your buck
---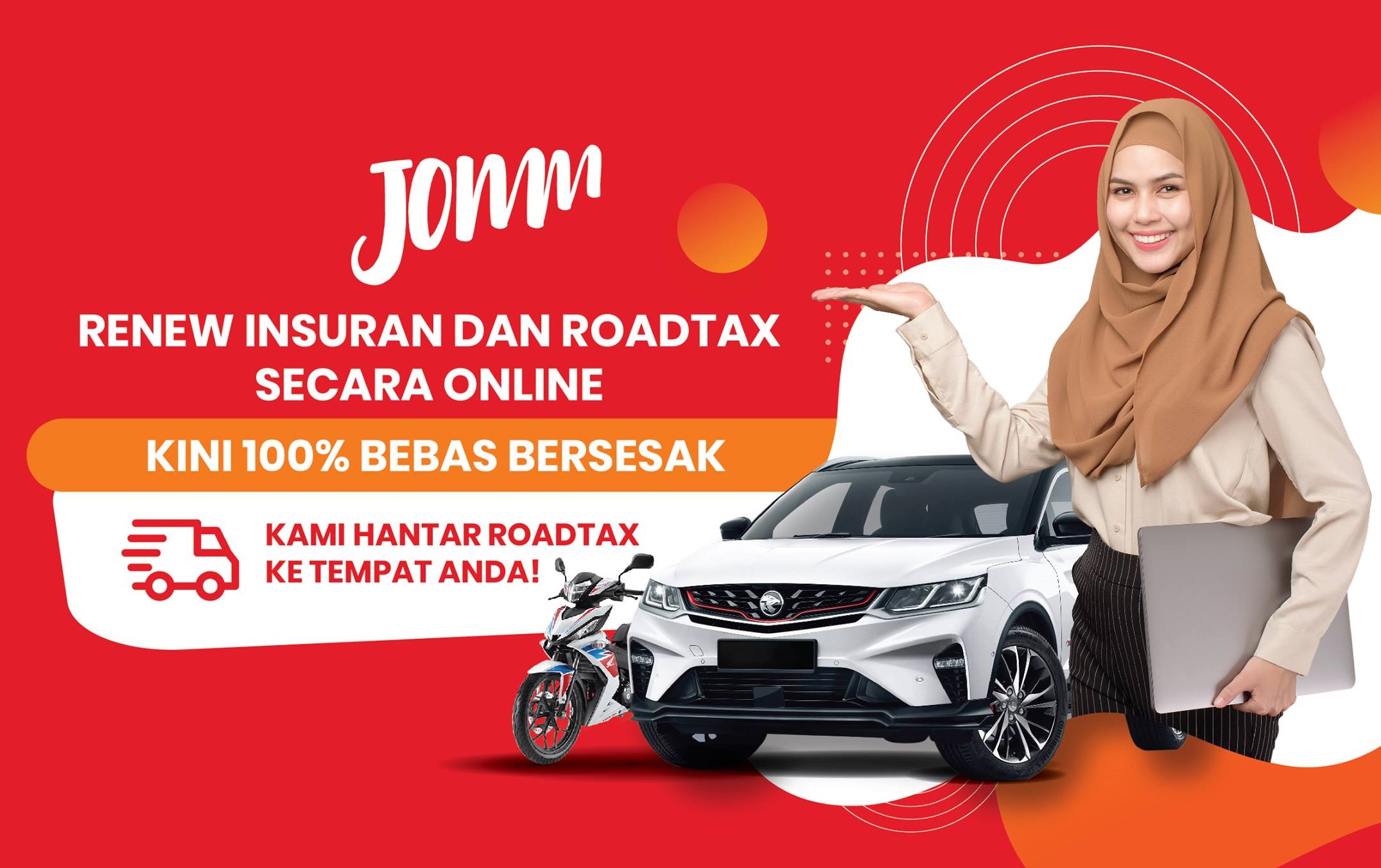 Image credit: Jomm
Jomm is a fairly new platform having just been launched just this year. However, it guarantees a special promotion that enables you to save money for online road tax renewal and insurance.
All you need to do is to enter your personal and vehicle details. Jomm will then send you a quotation of prices from different insurers. If you are satisfied with the available options, you can select the preferred insurer and make add-ons to your vehicle coverage before paying. 
Road tax and insurance cover will be delivered to the customer's address, though the estimated delivery duration is not specified.
---
Platforms to renew car road tax and insurance online
---
The Covid-19 pandemic has changed the way we live, and we have to admit that skipping physical queues and heading online to renew road tax and insurance makes a hassle-free option we can all get on board with.
Meantime, the authorities have said that for 2021, all license and road tax renewals have to be done by 30th September 2021 as police enforcement is said to commence on the 1st of October. Delay no more, to avoid getting fined.
Read more useful articles here:
---
Cover image adapted from: Globe Travel & Tour and Mimi Thian
Get more stories like this!
Drop us your email so you won't miss the latest news.