Facts about Malaysian comedian, Ronny Chieng
---
Marvel Studio movies never fail to make a splash on the big screen. Not left out of the equation is their latest release Shang-Chi and the Legend of the Ten Rings, widely hailed for featuring the first Asian superhero and a predominant Asian cast – including Malaysian-born comedian, Ronny Chieng.
Here are eight facts about Ronny Chieng – actor and stand-up comedian born in Johor Bahru, who made his big screen acting debut in Crazy Rich Asians and studied to become a lawyer in college before landing a role in the Marvel flick.
---
1. He is a proud Malaysian from Johor Bahru
---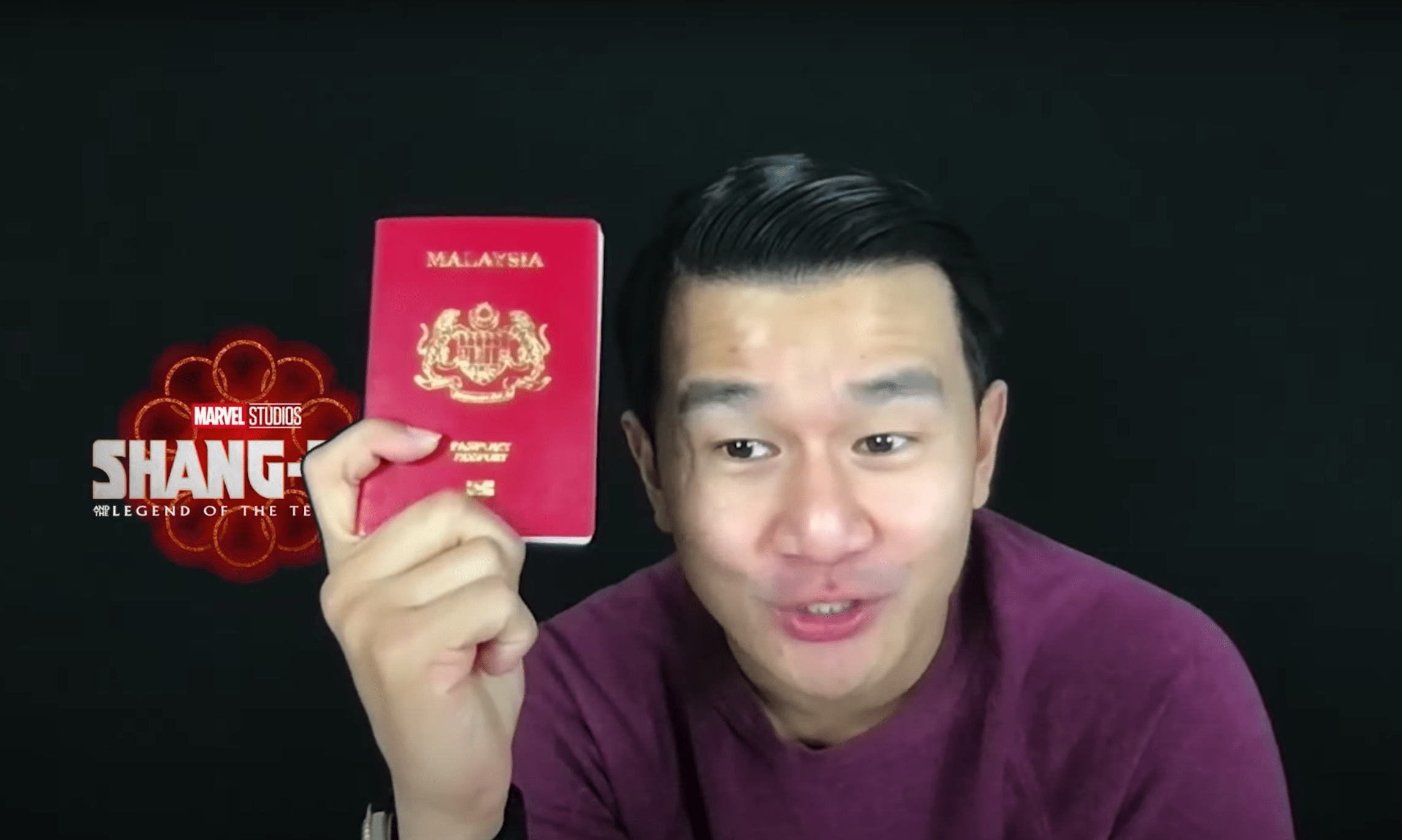 Image credit: Marvel Malaysia / YouTube
Ronny Chieng, born Ronny Chieng Xin Yi on 21st November 1985, is from Johor Bahru, Malaysia.
While carrying out promotions for Shang-Chi and the Legend of the Ten Rings, Chieng declared "saya anak Malaysia" in an interview with Marvel Malaysia – or "I'm Malaysian".
During the same interview, he said that he's "still Malaysian at heart" and even showed off his familiar red Malaysia passport while sharing his Malaysia Day greetings. In true Malaysian fashion, he also admitted that he hasn't shed the use of "lah" or "meh" in his speech, and is still able to "order like a pro at the kopitiam".
---
2. He grew up in Singapore and the US when he was a kid
---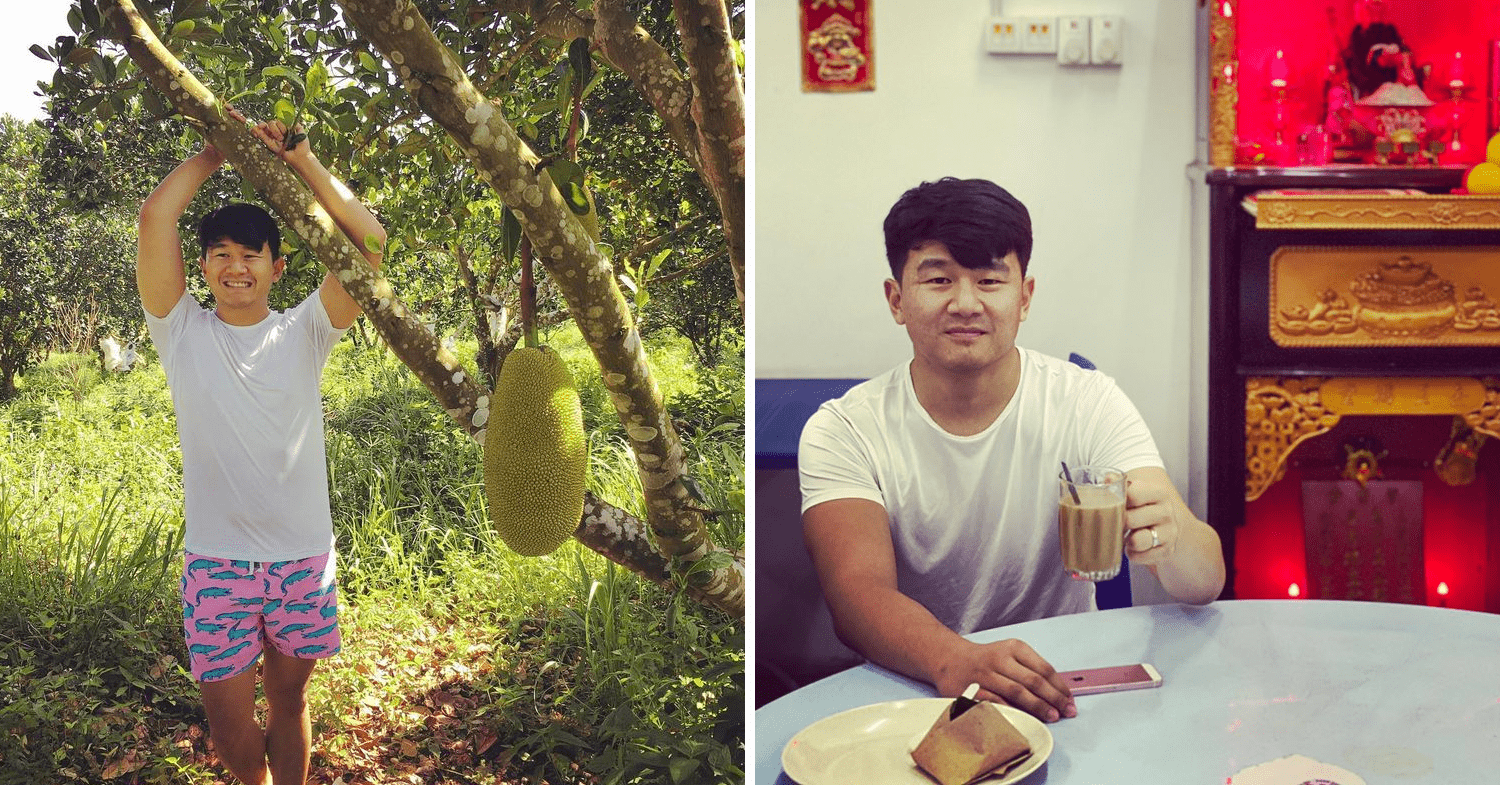 Image credit: @ronnychieng and @ronnychieng
Chieng is a true-blue Johorean, often sharing photos of visits to his hometown and his father's farm in Johor on his social media accounts. But he's also attached to several other countries.
According to this 2019 Metro US article, the comedian and actor lived in Manchester, New Hampshire, in the US for five years – from 1989 till 1994 – while his parents attended community college there. He was later enrolled at Fuchun Primary School in Singapore while living in Johor, sharing with CNA that he once had to wake up at 4AM and cross the causeway to get to school in the neighbouring country for three years.
He eventually moved to Singapore and lived there for 10 years, attending Yuhua Primary School, Pioneer Secondary School, and Pioneer Junior College while growing up. He also spent his college years in Australia where he met his wife, Hannah Pham, and is currently based out of New York.
---
3. He has two bachelor's degrees
---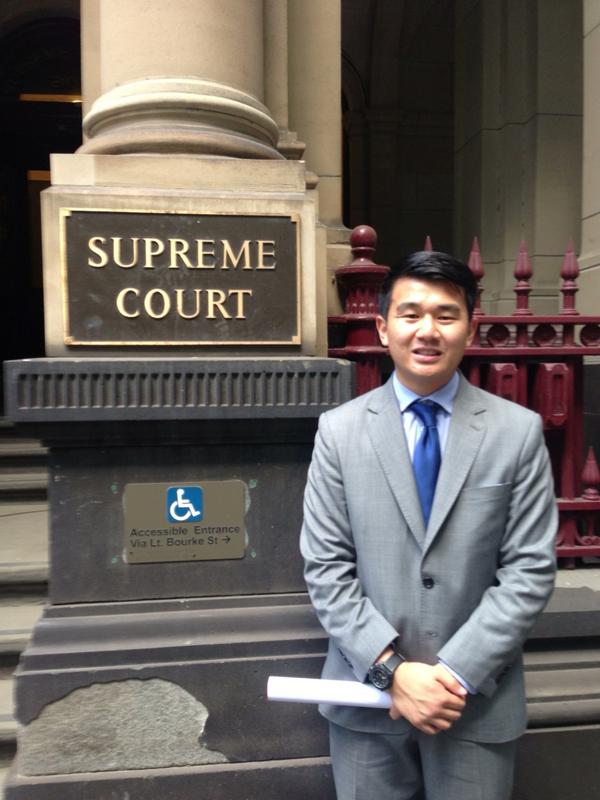 Image credit: @ronnychieng
Before his career in comedy took off, Chieng was set to become a lawyer. He pursued, not one, but two bachelor's degrees at the University of Melbourne, graduating in 2009 with a degree in law and commerce.
In 2012, he shared on his verified Twitter account that he was admitted as "an Australian Lawyer and officer of the Supreme Court of Victoria", as is reflected on the Law Institute Victoria's website, after having earned a Graduate Diploma in Legal Practice at the Australian National University in 2012.
---
4. He started as a stand-up comedian in Australia
---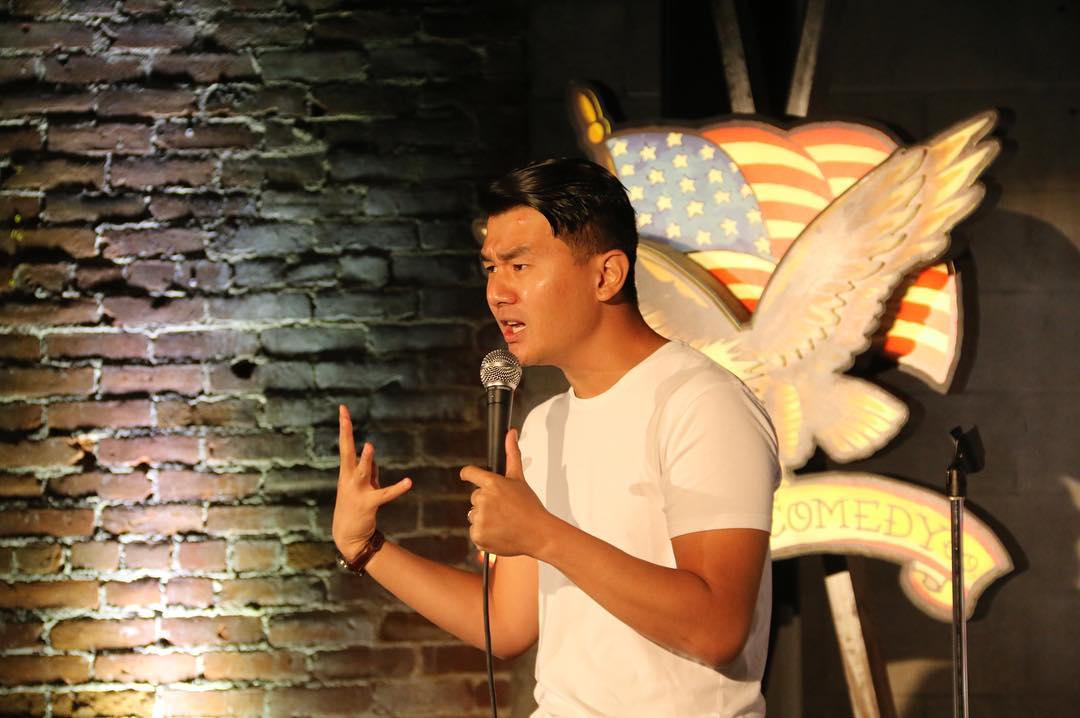 Image credit: @ronnychieng
Besides pursuing an education in law in Australia, he was also stepping foot in stand-up comedy there in 2009. He initially juggled between being a law student and putting on comedy shows while in Melbourne. He later took part in the Melbourne International Comedy Festival, which was followed by four sold-out comedy theatre tours in eight countries, including Australia, Singapore, Malaysia, and London.
More recently in 2019, Chieng released a stand-up comedy special on Netflix, titled Asian Comedian Destroys America! – showing that he's firmly cemented himself in the world of comedy. The cheekily titled show has been described by him as a "love letter to America", which touches upon his experiences living in the US and more.
---
5. He co-created and starred in his own TV series
---

Image credit: CBC / YouTube 
Education was a big part of his life. Reflective of this is Ronny Chieng: International Student, a television comedy series released in 2016 that Chieng co-created and starred in as the title character.
The six-episode series is loosely based on the highs and lows of his real-life college experience as a Malaysian exchange student at the University of Melbourne. In the TV show, which aired on Australian national broadcaster ABC, he navigates pursuing a law degree while bumping up against culture shock and more. The show is filmed at the university too, offering viewers an honest glimpse into the comedian's life there.
The series can be viewed on Comedy Central's verified YouTube channel in full here.
---
6. He shot to fame after appearing on The Daily Show in 2015
---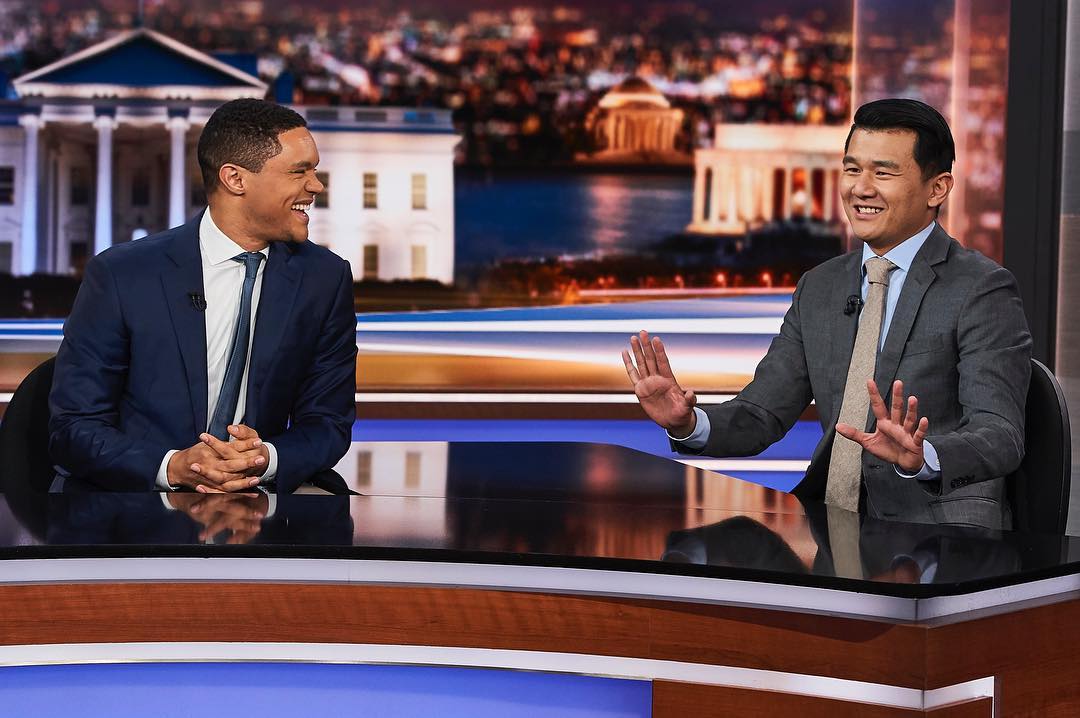 Image credit: @ronnychieng
Branching out from stand-up comedy routines on stage, Chieng became part of The Daily Show in 2015 – a US late-night talk show that covers trending US news topics with a satirical and comedic take. He joined the show's current host Trevor Noah as a correspondent part of "The World's Fakest News Team", becoming a regular face on US TV by delivering news via comedic skits and commentary.
He first met Noah at a comedy festival in Canada, and was asked to be part of the show two years later as the latter had wanted to "give Asian people a voice".
Just a year after his talk show debut, Chieng famously went viral for a segment he was part of on The Daily Show. In the video – which racked up over 5 million views on The Daily Show's verified YouTube channel – he corrected Asian stereotypes perpetuated by a reporter in a segment from a US news channel, which was widely viewed as being racist and discriminatory against Asian Americans.
---
7. His first film role was Eddie Cheng in Crazy Rich Asians
---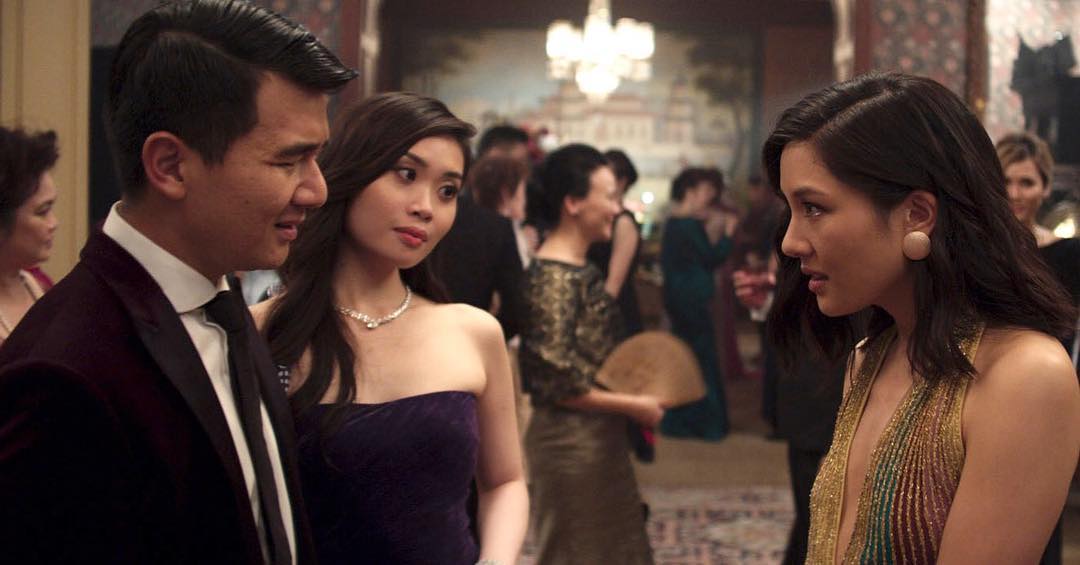 Image credit: @ronnychieng
The talented comedian further showcased his acting chops by playing Eddie Cheng in Crazy Rich Asians, a 2018 US romantic-comedy drama starring fellow Malaysians Michelle Yeoh and Henry Golding. It marked his first starring role in a film, but it wasn't a difficult one to take on – even if it was an over-the-top character obsessed with his status.
In an interview with US National Public Radio, or NPR, in 2018, Chieng said that the crazy, rich world of the film was not a new one to him, having grown up around people like his own character, which he described as "type-A personality, law school people". To pull off his role in the film, he simply impersonated people around him.
---
8. He is a globally known, award-winning comedian
---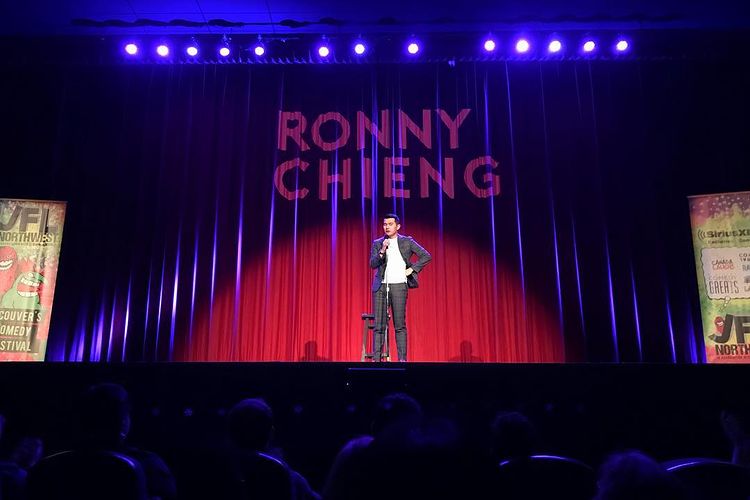 Image credit: @vchou91
Besides the long list of stand-up comedy shows and growing list of films that he has been a part of, Chieng also has several awards under his belt. He won Best Newcomer at the Melbourne International Comedy Festival in 2012 for his debut stand-up comedy special The Ron Way.
In 2014, he went on to bag the Directors' Choice Award at the Melbourne International Comedy Festival and Best Show at the Sydney Comedy Festival.
The pilot episode of Ronny Chieng: International Student also won Best Short Film Production of the Year at the 16th Screen Producers Australia Awards, and was nominated for Best Comedy Programme at the Asian Television Awards 2016 in Singapore. 
---
Ronny Chieng, facts about the Malaysian-born comedian
---
Individuals who help put Malaysia on the map internationally never fail to catch our attentions, as Ronny Chieng has been doing since taking up a role in Marvel Studio's Shang-Chi and the Legend of the Ten Rings. But it's impressive to note that this list of eight Ronny Chieng facts show that he's a talented stand-up comedian and student way before his film debuts.
Read more about other notable Malaysians here:
---
Cover image adapted from: @ronnychieng and @ronnychieng
Get more stories like this!
Drop us your email so you won't miss the latest news.