Malaysians are #winning at social distancing
---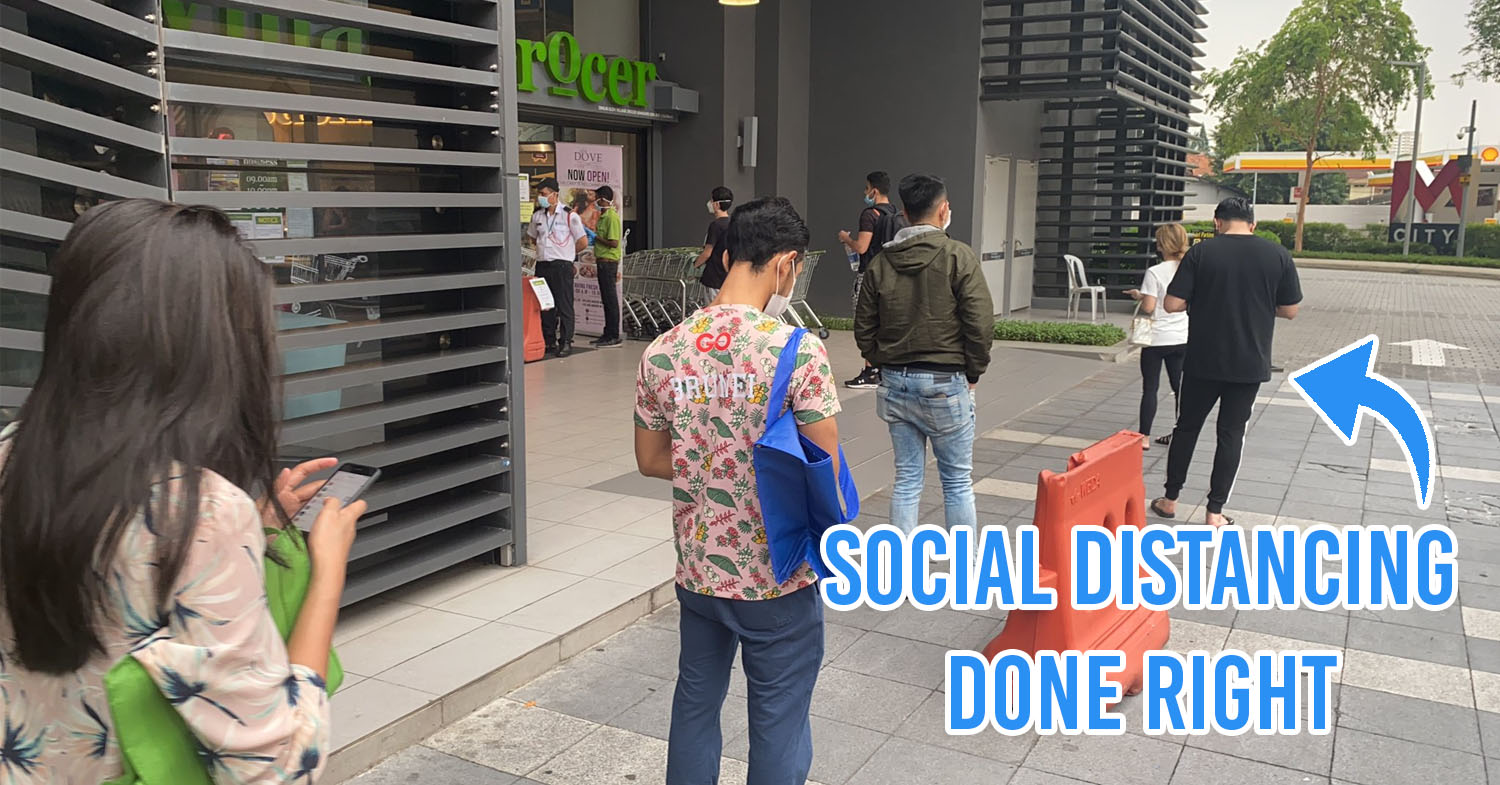 Malaysians are willfully practicing social distancing
Image adapted from: @ScottShuey
Most of us have been bombarded with social media posts on supermarket frenzies over the past couple of months. Not only did Malaysia recently go through a wave of panic buying before the Movement Control Order (MCO) was implemented on 18th March 2020, netizens have been condemning those who've been defying the MCO and going about business as usual. 
Thankfully, plenty of Malaysians are following the guidelines that have been set, as seen in this post about a local man's experience going solo to buy groceries for the household. 
Additionally, with many eyes observing how we're handling the MCO, it turns out we're actually being applauded for being more calm and civil than expected. And it's thanks to the following stories on how Village Grocer and a local kopitiam have handled social distancing.
---
Social distancing being carried out right
---
Journalist Scott Shuey – who used to be based in San Fancisco, Chicago and Dubai – commented on Twitter on how impressed he was with how Village Grocer is currently handling social distancing. 
In his post, he said that the supermarket had limited the number of people that were allowed inside to just 50. There was a queue outside, but people obediently stayed a metre apart from each other. 
"Bonus: no panic buying, either", he added.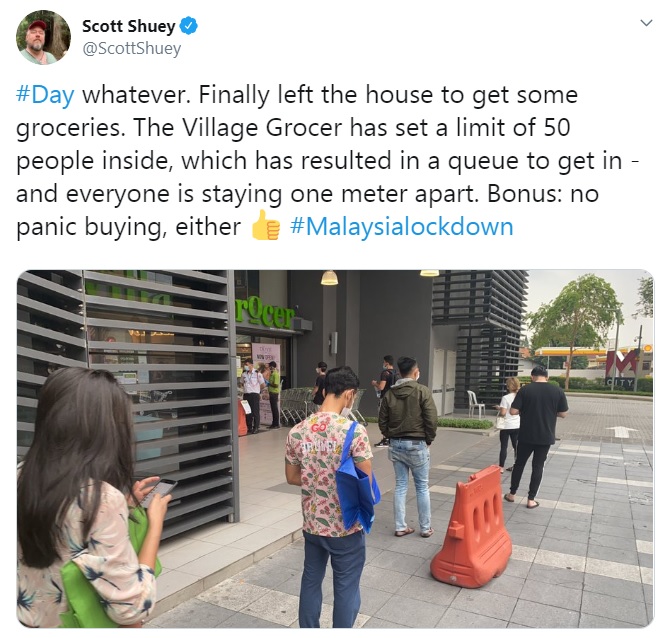 Image credit: @ScottShuey
From the photo he posted, we can also see that shoppers were taking initiative to bring their own reusable bags. This goes to show that Malaysians aren't forgetting to be eco-friendly during this plight.
---
Local kopitiams are implementing systematic operations
---
Although we're supposed to be in hermit mode during the MCO, restaurants are allowed to operate take-out services during this time. 
A Reddit user who goes by the username banholeo posted their pleasant experience at Restoran Woh at Bandar Sri Damansara when going there to tapau food.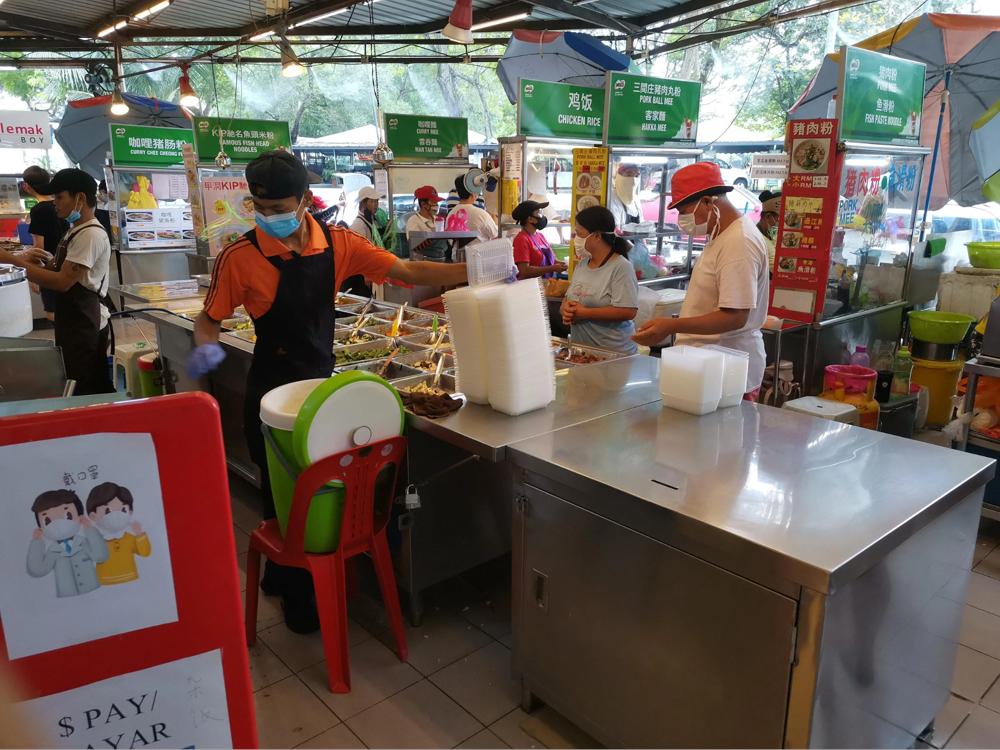 Image credit: banholeo
They said that the restaurant's operation was impressively systematic, where there are various "stages" of entry to control the number of people at the stall at any one time. The staff provided a spritz of sanitizer for those entering the premises, and patrons were asked to wait for their food at a designated area.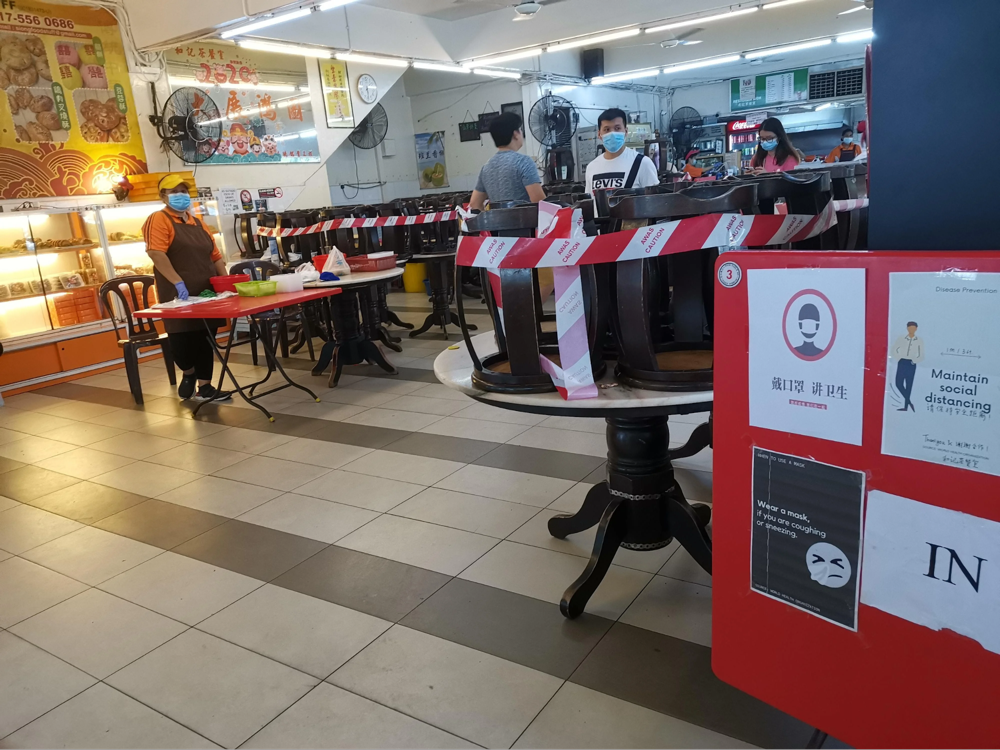 Image credit: banholeo
The kopitiam also limited the number of people who were not wearing masks to be inside its premises, and ensured the 1-metre rule was carried out. 
---
Malaysians being calm and civil during MCO
---
With these systems taking place, it's uplifting to see Malaysians adapting well to the current situation and taking measures to do their part to fight COVID-19. It goes to show that there is no reason to panic and it doesn't take much to practice social distancing while front liners like hospital staff and uniformed personnel continue to battle the virus. 
Read the latest updates on the COVID-19 situation in Malaysia here: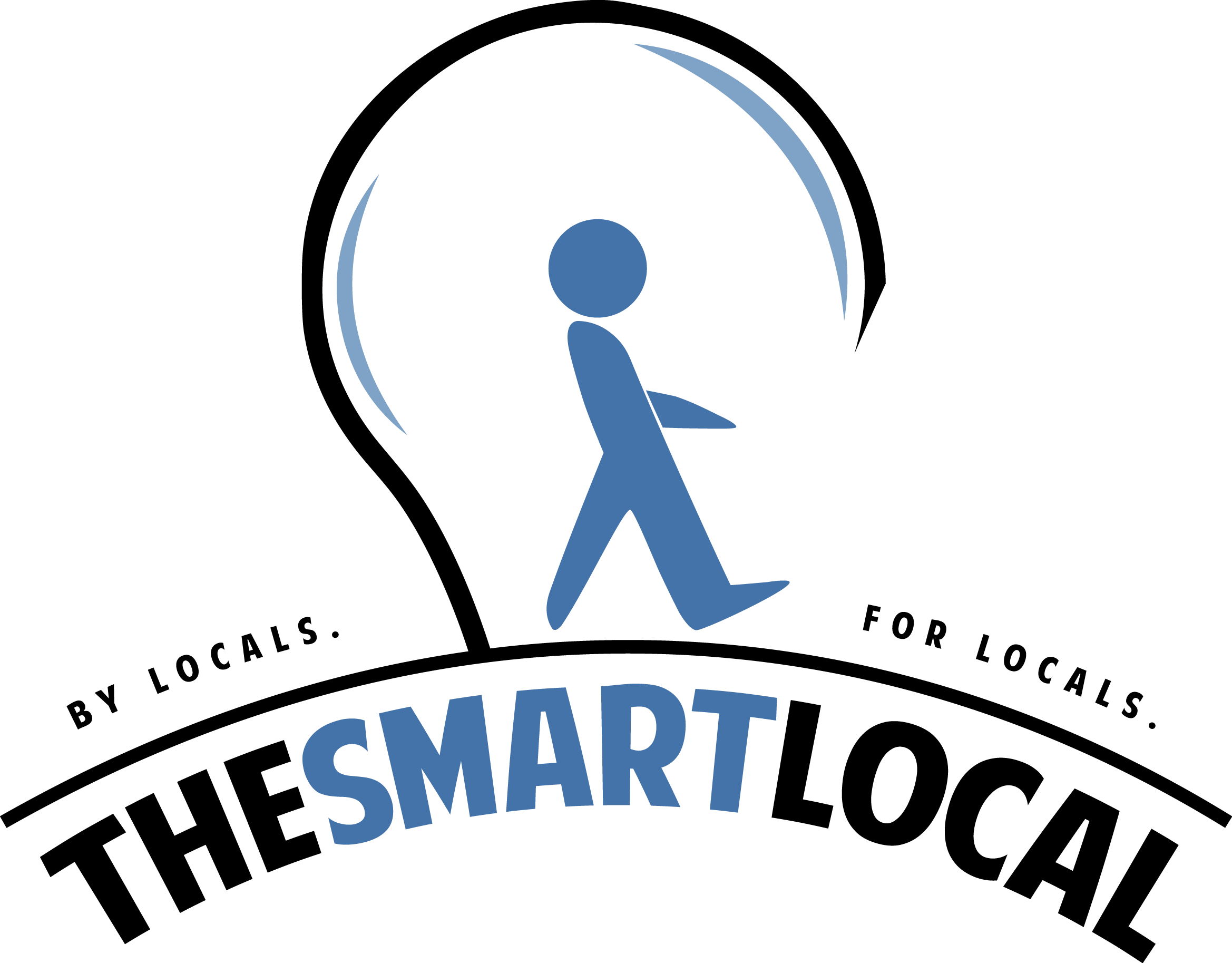 Drop us your email so you won't miss the latest news.