Traditional Indian food served during the Festival of Lights
---
Deepavali is just around the corner and most Indians must be busy preparing to celebrate the festival with family and friends as many didn't get the chance to do so last year due to lockdowns. Of the many things to prepare, food is one of the most essential components of the festival. Here is a list of 10 traditional food served in Indian households during the Festival of Lights that you should know.
---
1. Murukku – the most famous snack for Deepavali 
---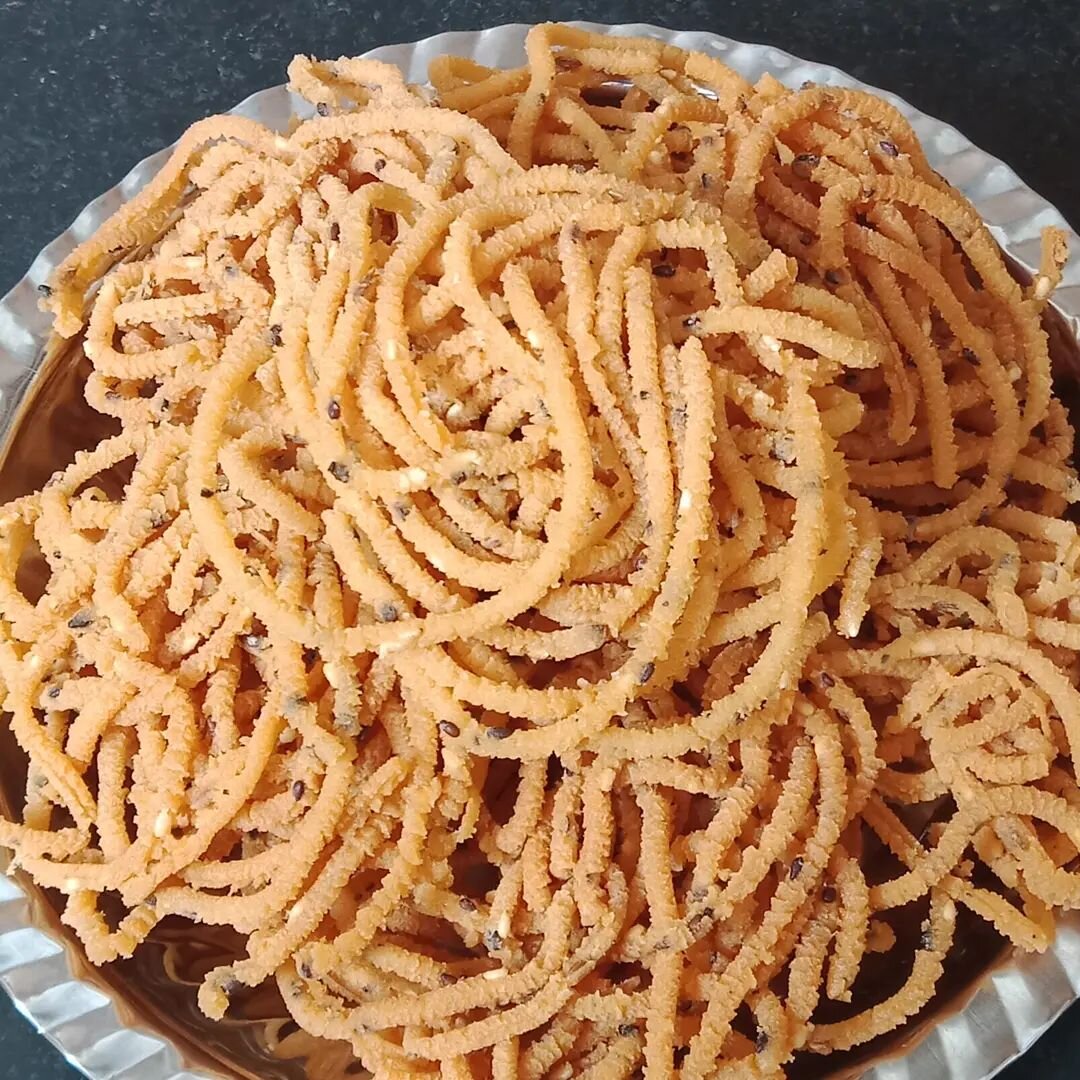 Image credit: @banubanu7689
Perhaps the most famous snack that most Malaysians think of when we speak of Deepavali is certainly the murukku. This savoury crunchy snack has become synonymous with Deepavali celebrations and is popular even among non-Indians.
Murukkus come in different patterns and flavours. The most famous one that everyone knows is the neat spiral design with spiky edges. But there is also a not-so-neat version with threads of dough crossing over one another rather messily. 
Murukkus are made from a combination of rice and white lentil flour, as well as ajwain or carom seeds, into a dough with water or coconut milk through a lengthy process that involves mixing the flour, shaping the dough into spirals with a mould and frying them in oil. A less-popular version that is enjoyed in some Indian homes is the kara murukku, a spicier version of murukku with chilli paste as an additional ingredient.
---
2. Achu murukku – murukku's partner in crime, but with a sweet touch
---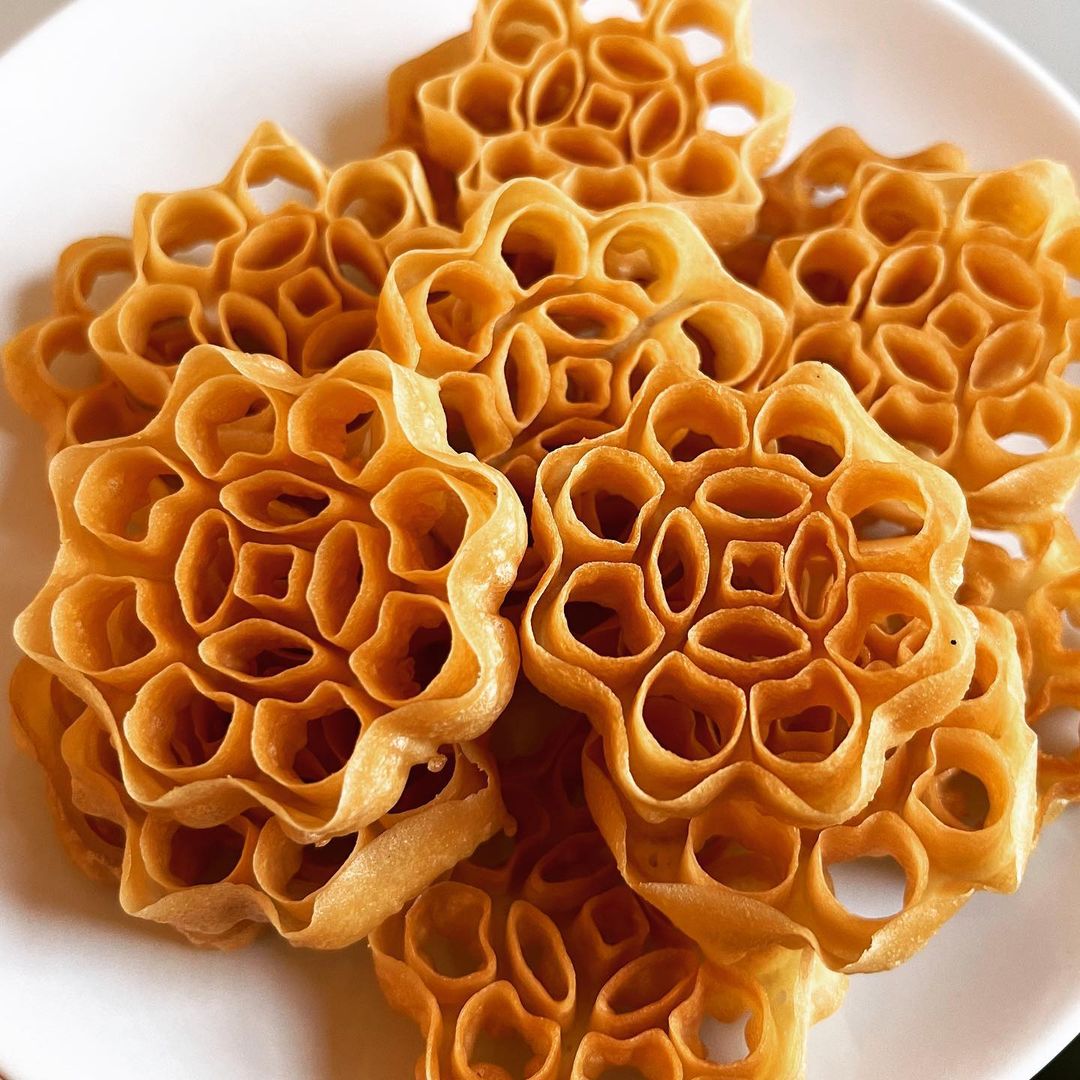 Image credit: @whiskerbakes
A lot of Malaysians know this popular snack as rose cookies. There are both Chinese and Indian versions of it – the former sold during Chinese New Year, and the latter is a must-have snack during Deepavali. 
For Indians, this is commonly known as achu murukku – and it is made with fewer eggs and mostly without sesame seeds compared to the Chinese iteration. 
Achu murukku is made from rice batter. Floral moulds are dipped in the batter then deep-fried in oil till crispy. The process is time-consuming, and patience is key to getting the perfect cookies. 
---
3. Nei urundai – fattening ghee balls that all kids love
---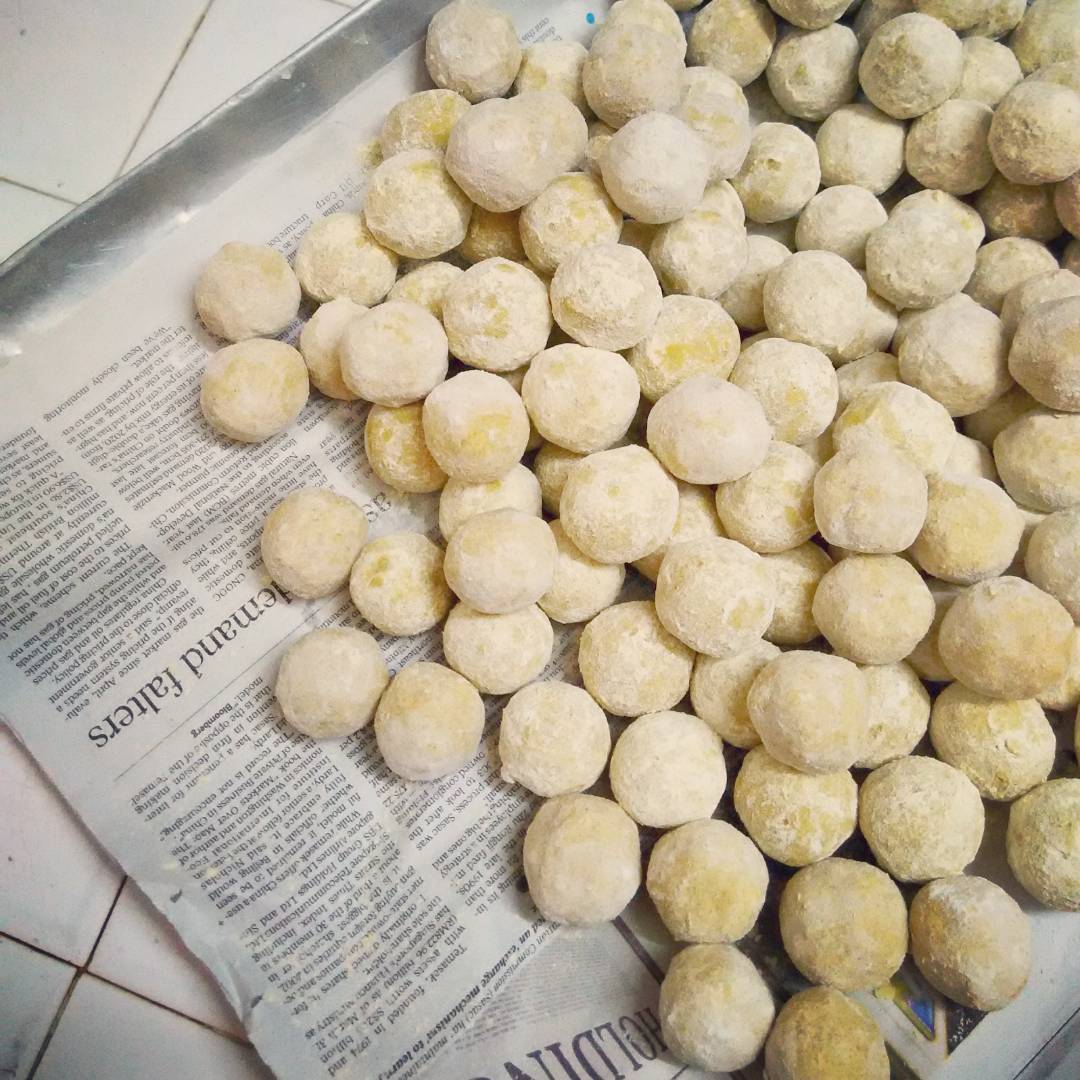 Image credit: @yogendra.ks
When we think of Indian sweets, many would easily recall items such as laddus or halwa that are sold all year round in shops. But nei urundai – soft, sweet, fattening balls wrapped in colourful plastic sheets – don't usually come to mind even though they are so popular in Indian households during Deepavali.
This South Indian sweet traditionally made by mixing green gram flour, sugar, spices, and ghee along with other ingredients, is now available from vendors as premixes. These sweets are tricky to make because you need to form the balls quickly as you pour hot, melted ghee into the ready-made flour mixture. 
---
4. Omapodi or Sev – crunchy and flavourful noodle snack
---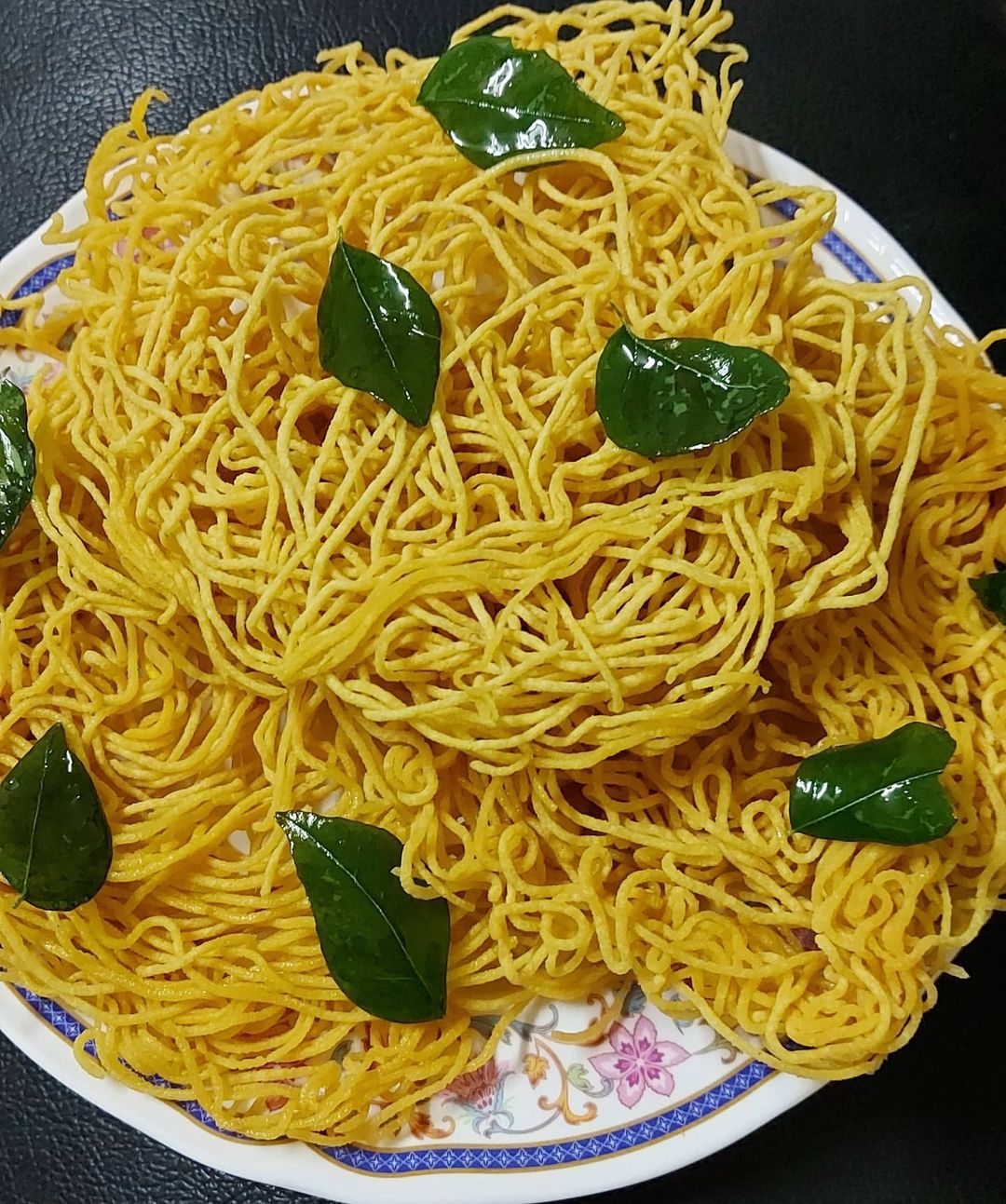 Image credit: @the_vegtickle
Omapodi or Sev is a popular snack that most Indians only make at home during the Festival of Lights. These are made from thick chickpea flour batter that is seasoned with spices and deep-fried in oil by straining the batter through a sev maker or potato ricer. 
Once they are cooled, an array of other ingredients such as peanuts, curry leaves, dried chickpeas and salt are added to make the final product. These additions are completely optional and omapodi can be eaten as is without any added ingredients.
This is also another favourite snack among children because of its crunchy texture and flavourful taste.
---
5. Adhirasam – the only popular sweet that everyone can make
---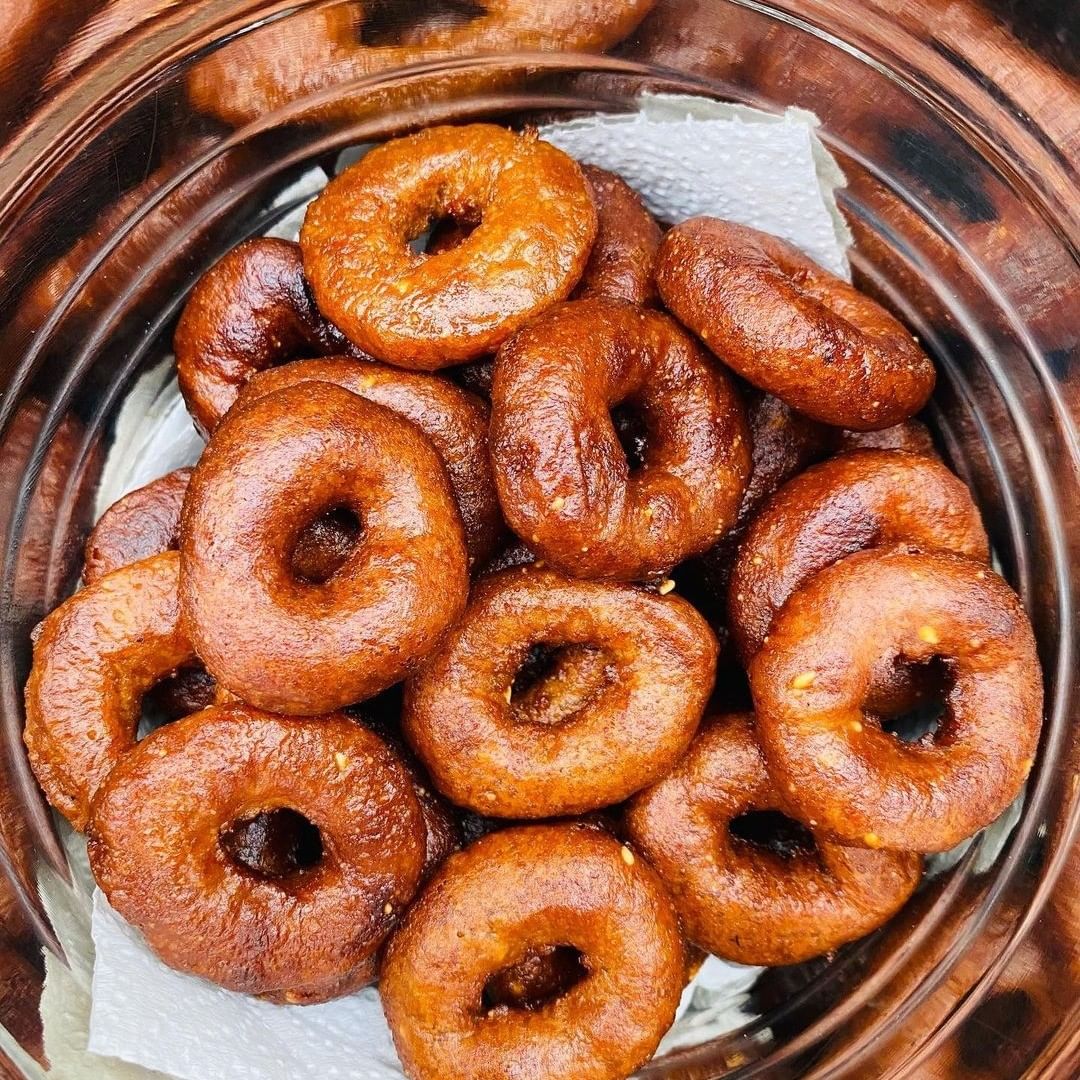 Image credit: @baskymart
A lot of Indian sweets such as palkova, Mysore pak and jilebi are time-consuming and complicated to make so people tend to get them from shops. But a sweet that many Indians in Malaysia still make at home during festivals is undoubtedly the adhirasam. 
These rice flour doughnuts are relatively simple to make, thanks to ready-made dough premixed with jaggery and spices, sold in packets by famous spice brands such as Baba's, Lingam's and Alagappa. 
Adhirasams are often handmade by forming rice dough into a flat patty with a hole in the centre. They are then deep-fried in oil over a low flame to prevent overcooking or burning.
---
6. Ketti urundai – tasty rock hard balls 
---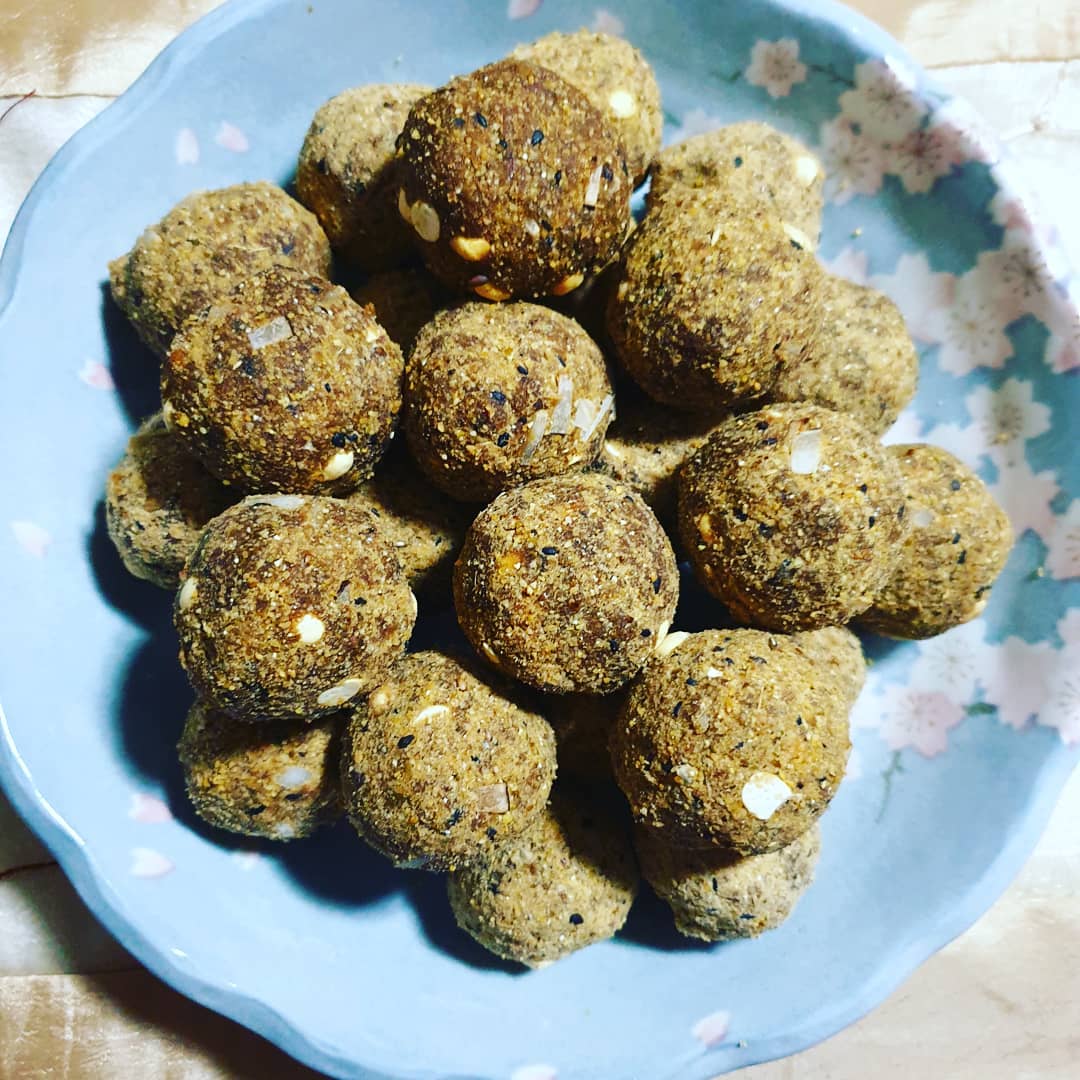 Image credit: @tummycalling
Just as kids love nei urundai, adults enjoy these tasty rock hard balls called ketti urundai. These snacks are so hard that people would use a hammer or hard object to break them into smaller pieces before eating them as nibbling on them might break your teeth!
Ketti urundai is made from gram flour, rice flour, caramelised dark brown sugar, coconut bits and spices such as cardamom powder and dried ginger. And local spice brands now sell ready-made flour mix. 
Traditionally made in Indian households only during Deepavali, ketti urundai is becoming less common in the city because people don't enjoy eating them due to their hard texture. But if you have the chance to visit any Indian families in the suburbs or rural areas, you would find these in their homes.
---
7. Mutton curry – like turkeys served on Thanksgiving or Christmas
---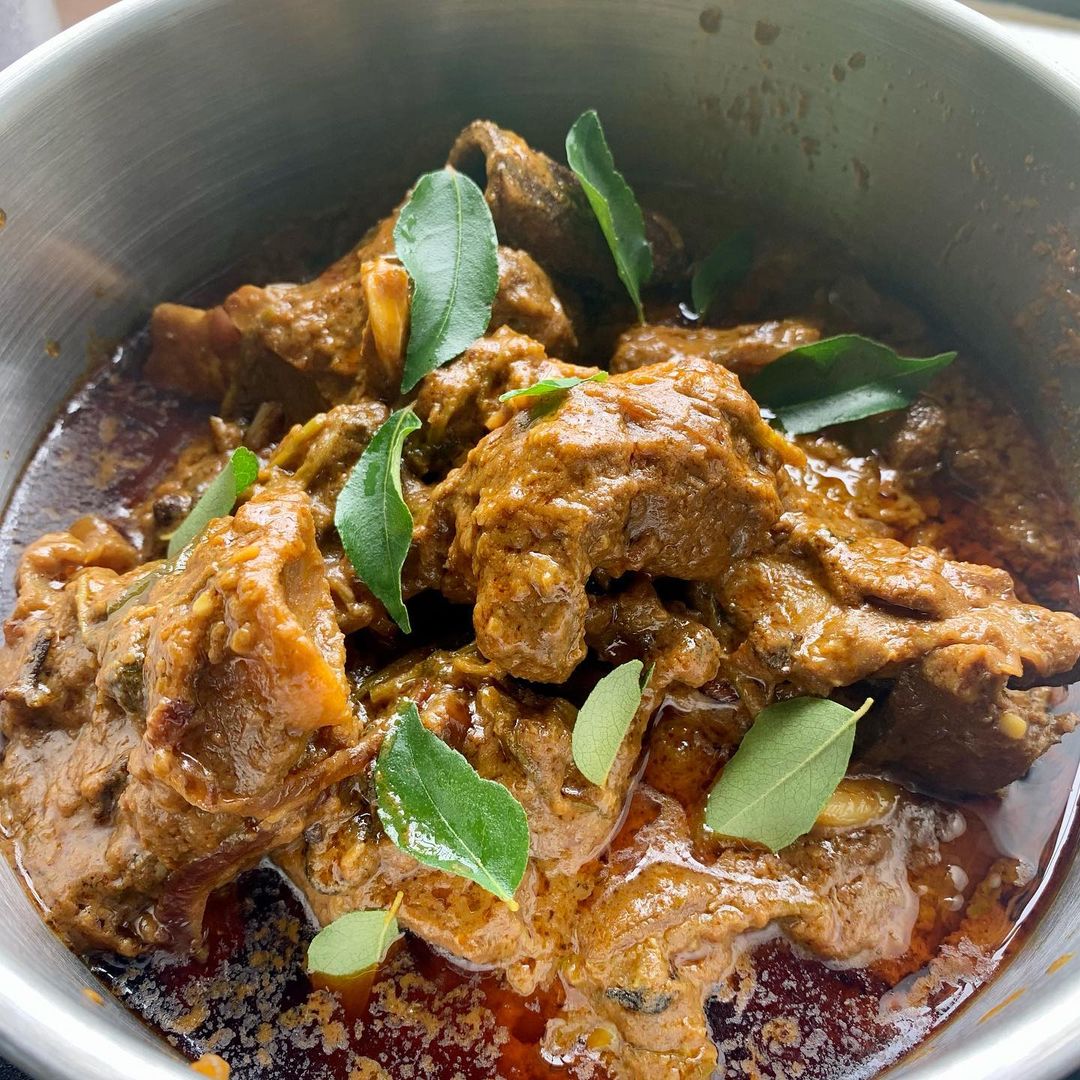 Image credit: @suzanaraman
A mutton curry for Deepavali is like what turkeys are for Thanksgiving or Christmas dinner and the significance of mutton curry goes beyond its deliciousness. 
Mutton curries are so popular as a festive dish as they are not made any other time of year for several reasons. One, mutton usually takes a long time to cook which makes it an unfeasible dish to be made regularly, especially for working adults. So, they would only cook them for Deepavali when they are on leave.
Second, the meat is pricey for an average Indian household to afford throughout the year. So, many would reserve mutton for this time of year and it's thought to be a special ingredient that is cooked much like a turkey roast for a Thanksgiving dinner. 
However, those from well-to-do families who can afford mutton at any time of the year would cook them more regularly. It's also worth noting that during festive seasons, meat vendors would often increase their price for mutton significantly due to the high demand. 
---
8. Chicken curry – next best thing to have if you can't afford mutton
---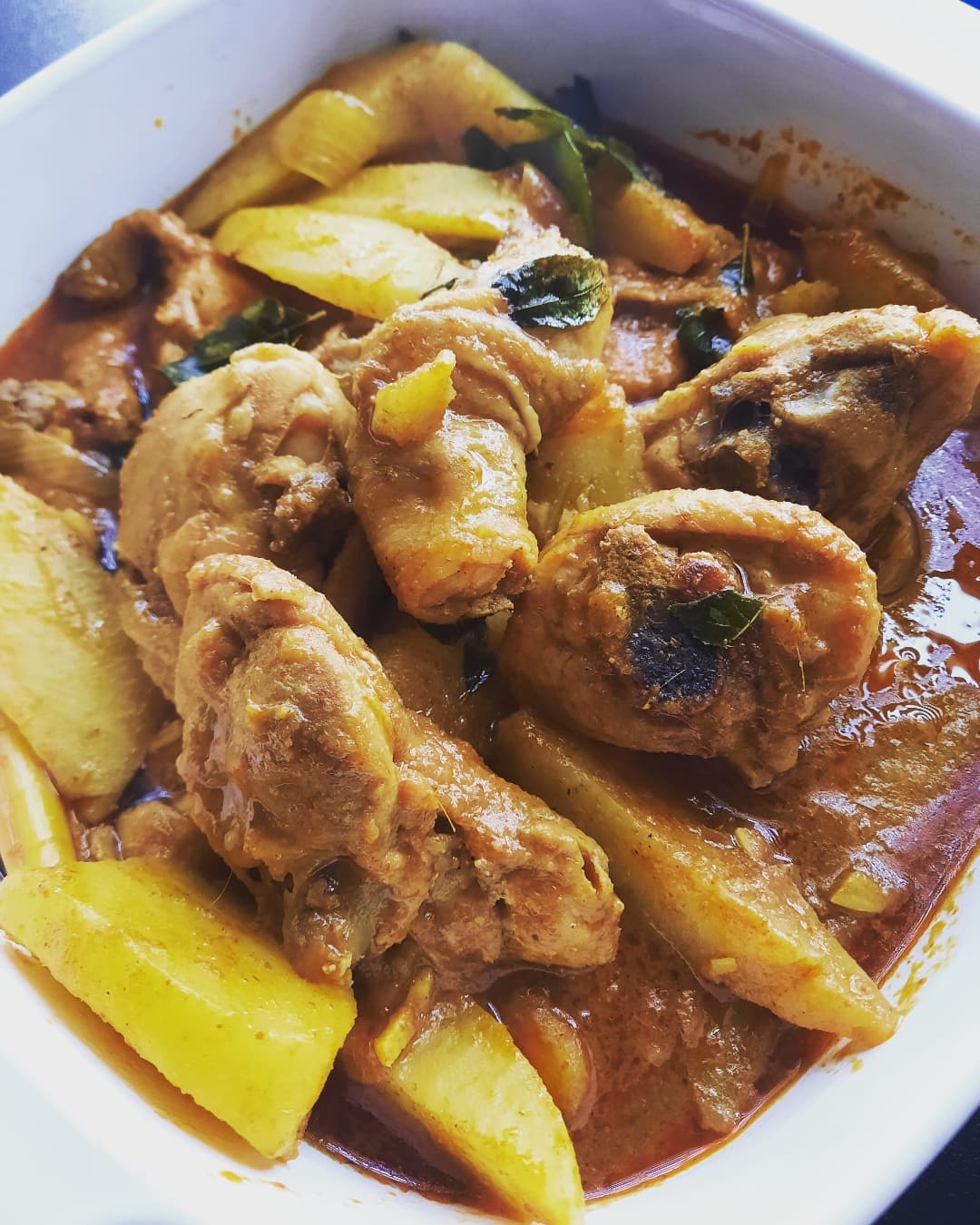 Image credit: @ooilaytin
If you can't afford mutton for Deepavali because you missed out on the promotion price or are on a diet, then the next best option is certainly a chicken curry.
Everyone knows how famous chicken curries are in Malaysia but on Deepavali, Indian mothers go one step further to make the best version of their chicken curry as there is so much anticipation from family members.
The ingredients used are often similar to a regular chicken curry dish, but the quantities in which they use makes the real difference. Mothers would often add more spices to make curries tastier and have a thicker gravy perfect to be eaten with idli and thosai.
Unlike mutton curry, chicken curry is easier to make, so those who are trying to save time on cooking would choose to do this instead.
---
9. Homemade idli – the best breakfast to ring in Deepavali
---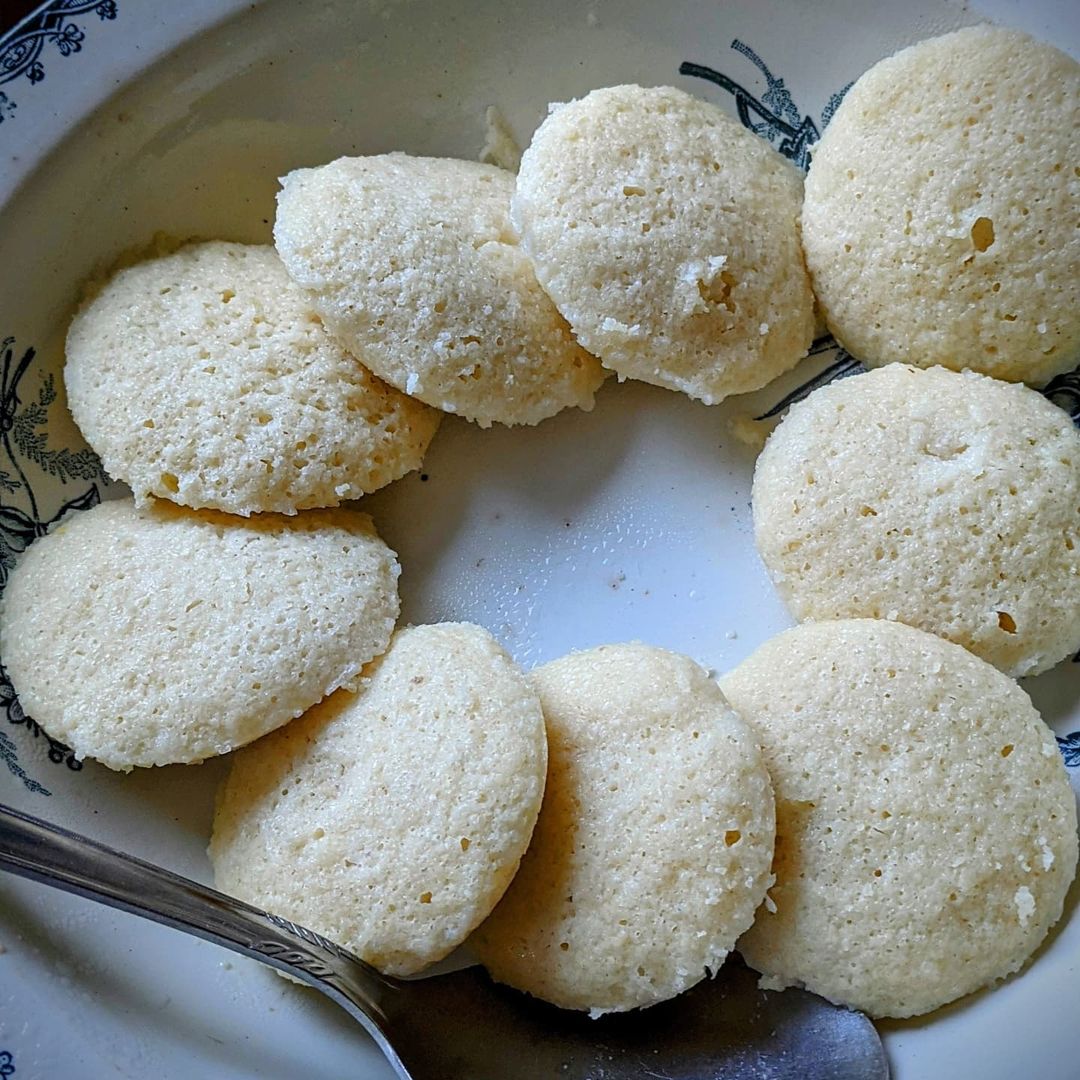 Image credit: @narensumitra
A Deepavali breakfast is ultimately what many Indians look forward to eating when we talk about celebration and many of us love eating homemade idlis or thosai with mutton or chicken curry.
Idlis are steamed, soft, savoury rice cakes made from fermented rice and white lentil batter. They are typically eaten with curries and coconut chutneys though you can pair them with pretty much any condiment.
Idli is an incredibly popular breakfast dish in Indian households especially on Deepavali morning because there is a lot of anticipation and nostalgia surrounding it. A lot of millennial Indians grew up with the sweet childhood memory of eating idli with mutton or chicken curry during Deepavali, making it a must-have every year.
---
10. Homemade thosai – best eaten with mutton or chicken curry
---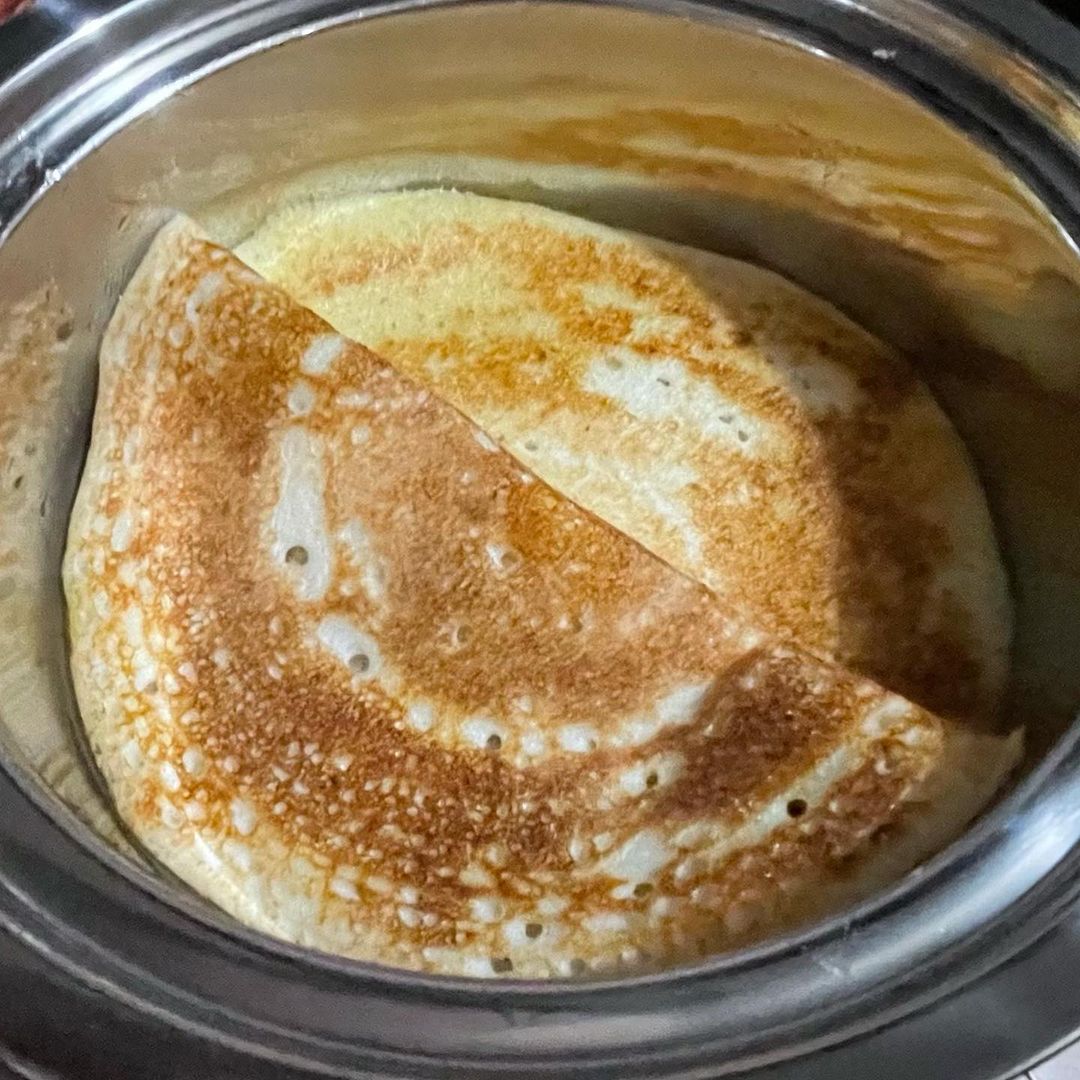 Image credit: @kaladavy
Another popular breakfast dish and a must-have during Deepavali is thosai, also known as dosa. It's a thin crepe made with fermented rice and white lentil batter. They can also be eaten with curries and chutneys, but on Deepavali, many would pair it with mutton or chicken curry or any other special curries they are making.
Those who are observing a vegetarian diet during Deepavali would eat it with sambar – a spiced lentil curry or chutney. Homemade thosai is considered a festive dish for many Indians because it is when family members come together to eat breakfast together.
---
Traditional Indian food served during Deepavali
---
Despite changing times and lifestyles, these traditional dishes are something a lot of Malaysians can relate to during Deepavali, even today. While it's becoming quite common for people to buy some of these items from shops, there's just something about spending time making these with the family that holds the true meaning to celebrations and makes the end product taste so much better.
Read more interesting listicles here:
---
Cover image adapted from: @whiskerbakes, @yogendra.ks and @baskymart
Get more stories like this!
Drop us your email so you won't miss the latest news.