Dinosaur Encounter in Zoo Melaka
---
You might remember learning about dinosaurs when you were a kid and being fascinated by them. But probably the only time you've seen these prehistoric creatures are on excursions to natural history museums or when you watch the Jurassic Park and Jurassic World movie franchise.  
But this is no longer the case for Malaysians. Zoo Melaka is set to open a new Dinosaur Encounter park packed with replica dinosaurs on 25th December 2020. Visitors dropping by on Christmas Day will get to walk around the new 5-acre space – about the size of 4 football fields – that is now "home" to over 150 life-sized dinosaur replicas. 
---
Realistic dinosaurs in new Dinosaur Encounter park
---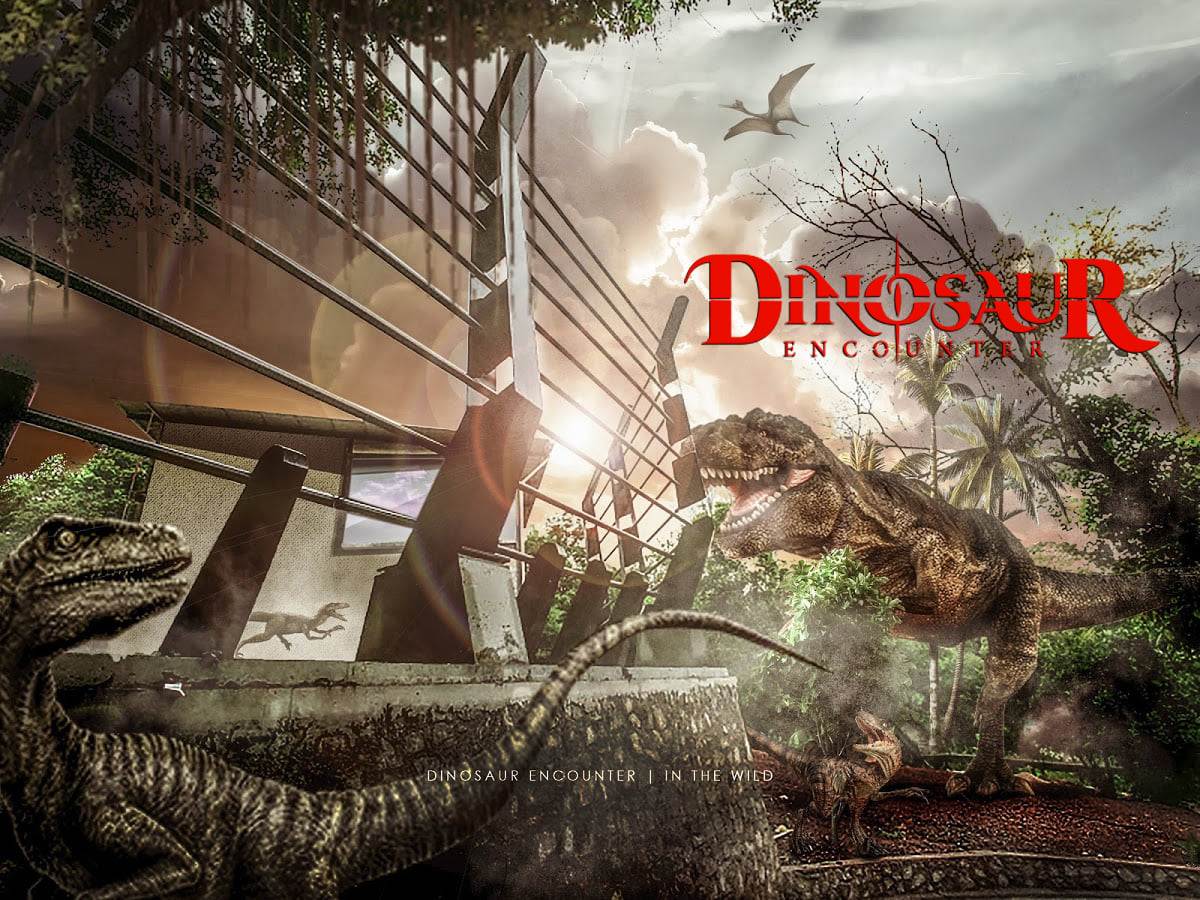 Image credit: Dinosaur Encounter
Zoo Melaka's Dinosaur Encounter park will feature over 100 species of the prehistoric animals in all shapes and sizes – including some that are so tall you'll have to crane your neck to admire them, and others so large that you'll can't help but compare feet sizes with them.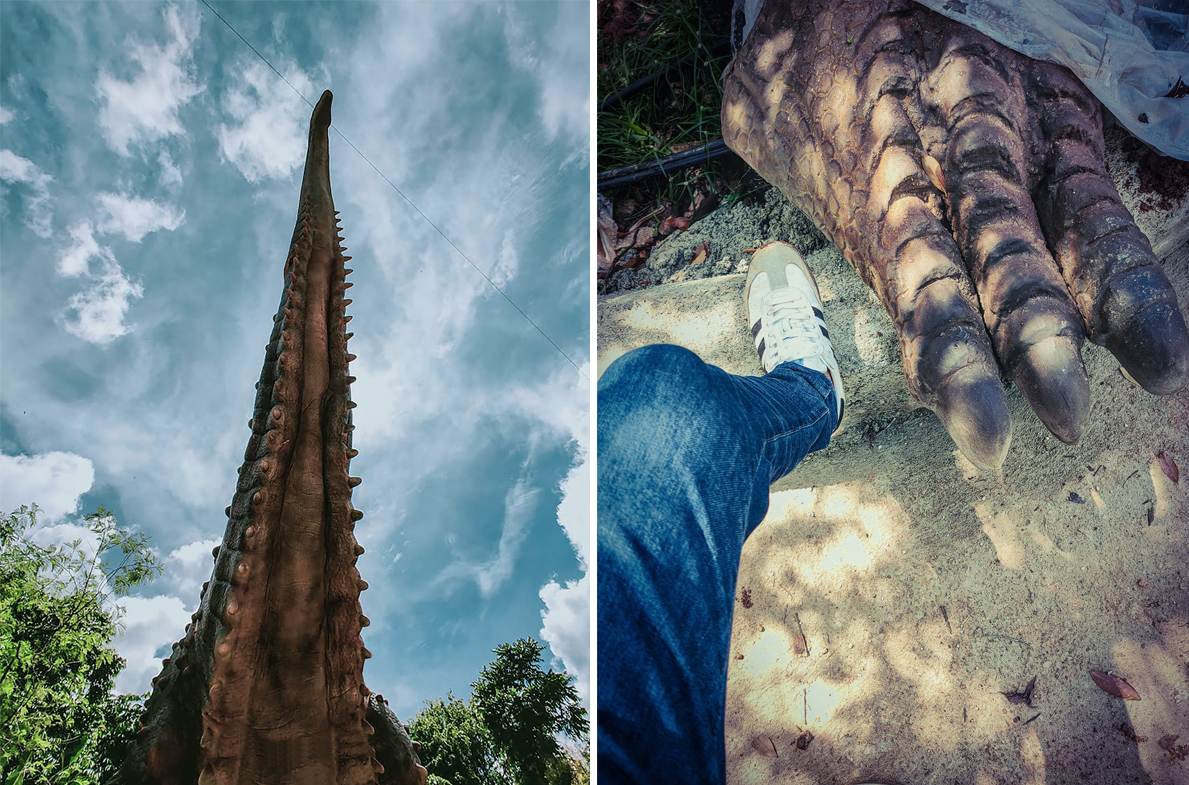 Image adapted from: Dinosaur Encounter & Dinosaur Encounter
Photos uploaded on Dinosaur Encounter's Facebook page show super realistic-looking dinosaurs that are sure to make you do a double-take as you explore this massive new attraction in the zoo.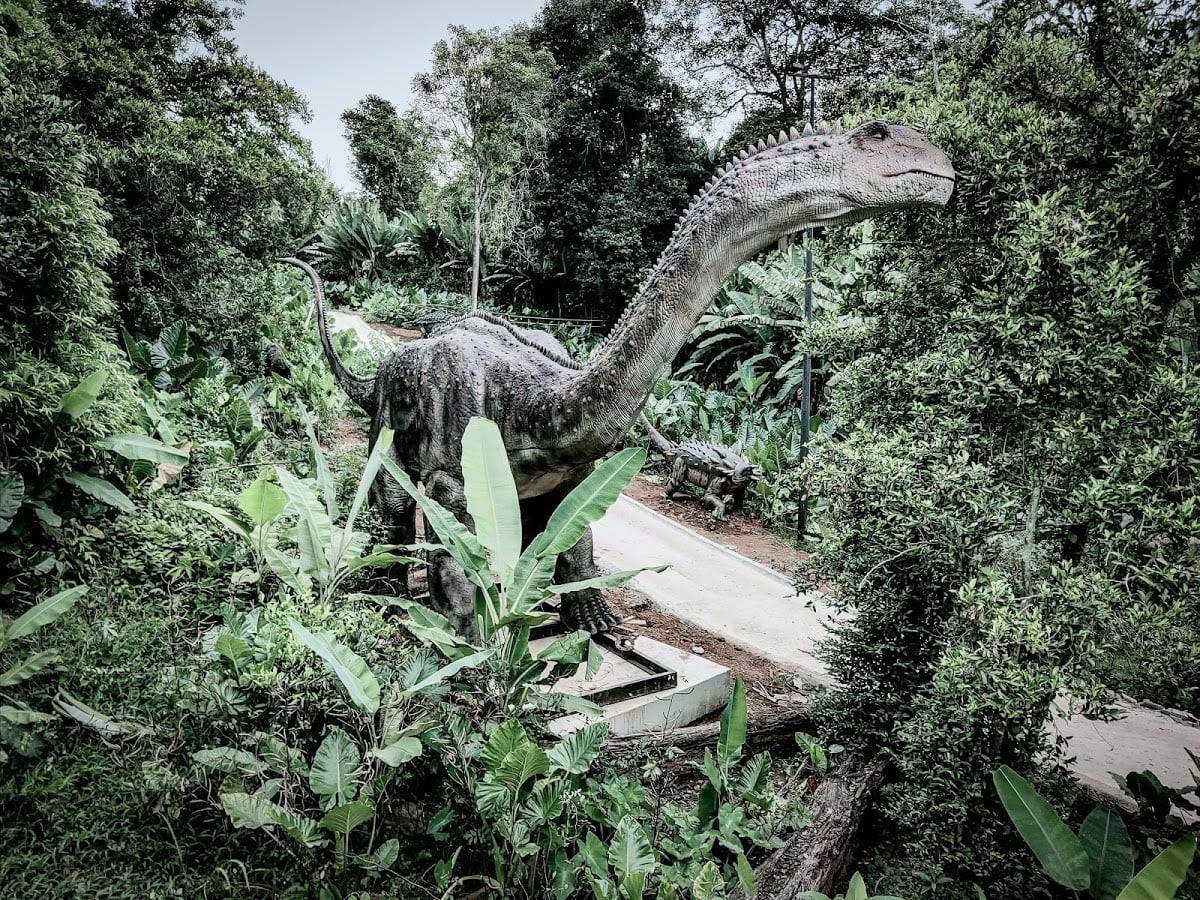 Image credit: Dinosaur Encounter
In case you weren't aware, there's already an impressive Dinosaur Encounter exhibition for visitors to learn more about the reptiles through augmented reality and animatronic dinosaurs in Pusat Sains Negara in KL. But this dinosaur theme park of the same name in Zoo Melaka will be set in the outdoors, with pathways and bridges you can walk along for a true taste of the wild.
As if that wasn't enough, the true-to-life dinosaur replicas come with sound effects, so those whose imaginations have lives of their own might even be tempted to try to run away from these massive creatures, like those innocent visitors to the theme parks in the movies.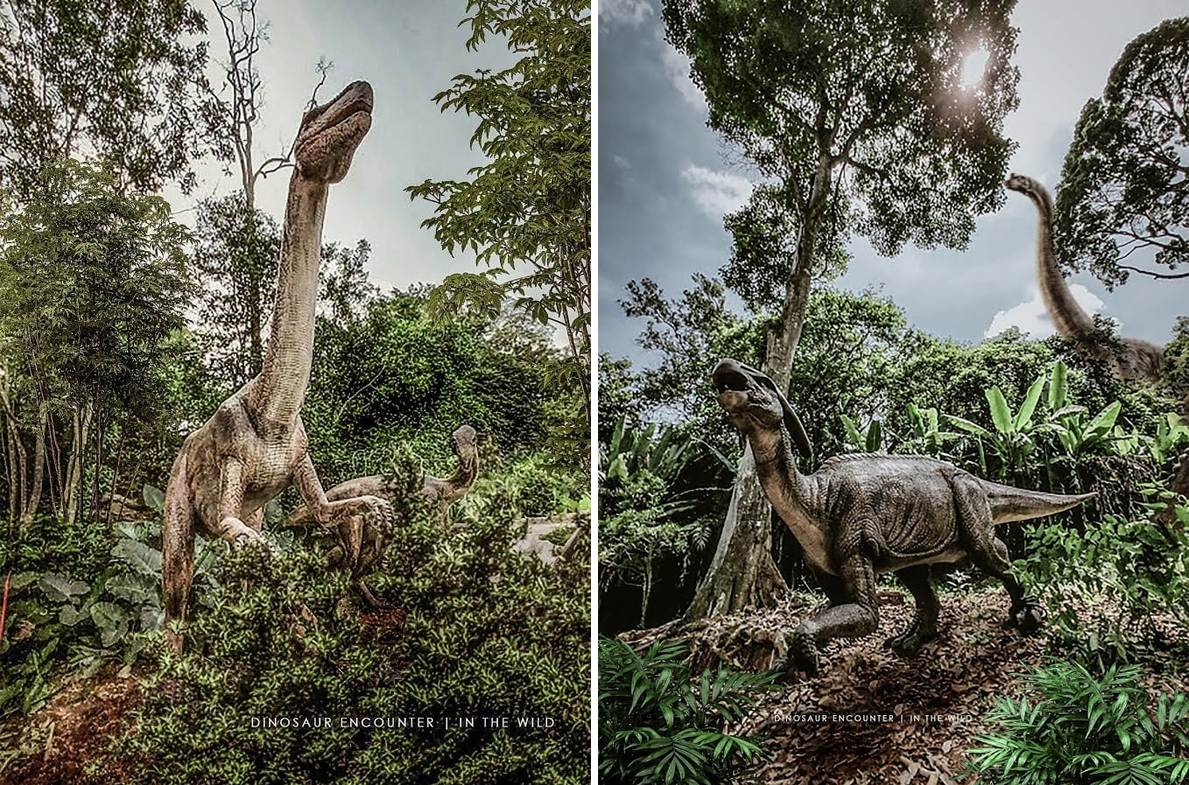 Image adapted from: Dinosaur Encounter & Dinosaur Encounter
According to Dinosaur Encounter's Facebook page, this park is also the largest interactive dinosaur park in Southeast Asia. The cost to develop it is said to be around a whooping RM12 million. 
Fans of the Jurassic Park film series will get to spot dinosaurs you've seen in the films, including raptors and the almighty T-Rex. But it's not all vicious dinosaurs here, as famous herbivores, such as the Brachiosaurus with its well-known long neck, can also be spotted hiding out in the park.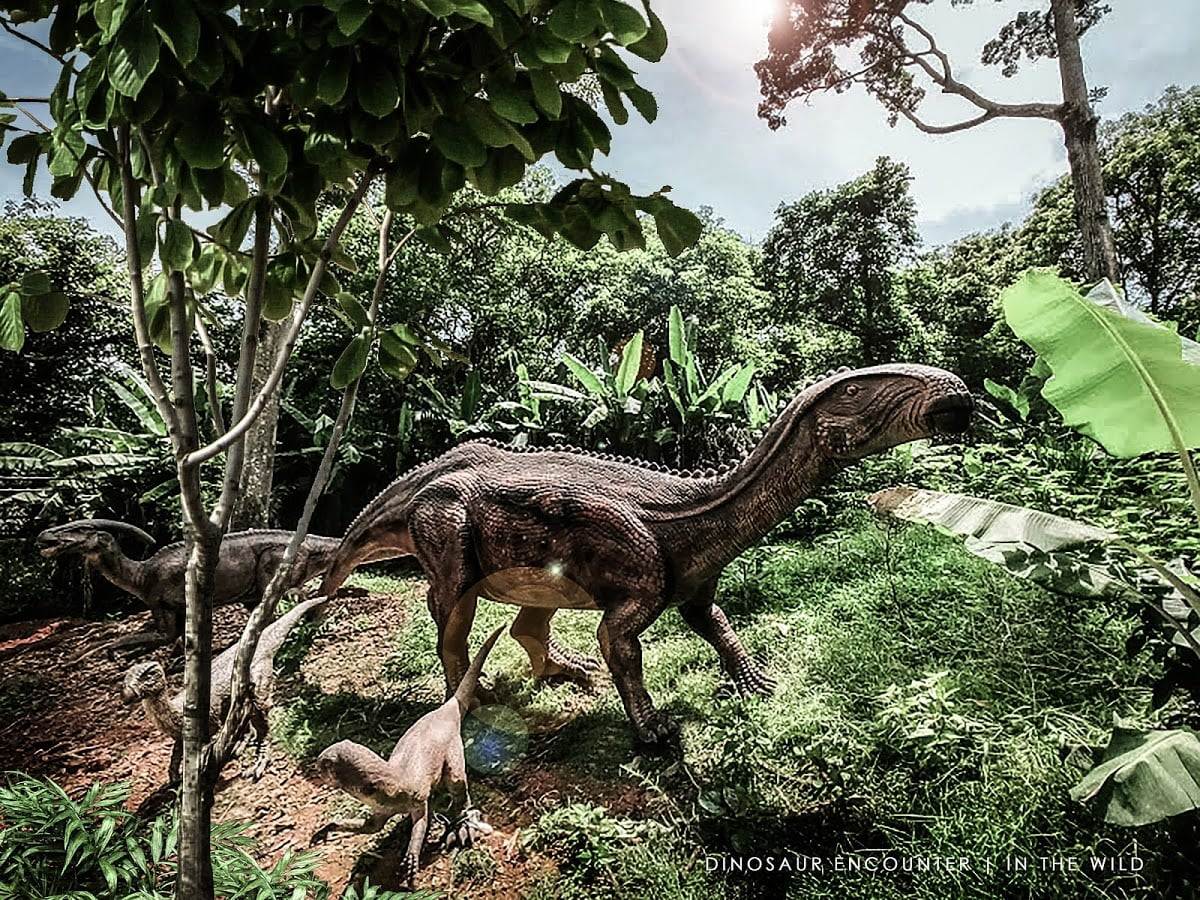 Image credit: Dinosaur Encounter
You'll have to purchase tickets at the door for adults (RM25/pax) and kids (RM15/pax) to enter Zoo Melaka, and there'll be an additional fee to pay to access this dinosaur park. But Dinosaur Encounter has yet to announce prices for their tickets, so keep a lookout on Zoo Melaka's official Facebook page for updates.
---
Other attractions to check out at Zoo Melaka
---
For those who have yet to make a visit out to this zoo in Melaka, which is over a 30-minute drive from Jonker Street, there are plenty of attractions to check out too alongside their new Dinosaur Encounter attraction. While seeing animals such as orangutans, tigers, and foxes are already a treat, each ticket comes with a free feeding coupon for elephants, rabbits, goats, or giraffes. 
If your legs get tired after exploring this 54-acre zoo, there's also unlimited free tram rides that will take you around.

Image credit: @sazysan
Horse riding is another attraction here suitable for both adults and kids, as there's a friendly park ranger who's always around to keep you safe while you try this fun activity out.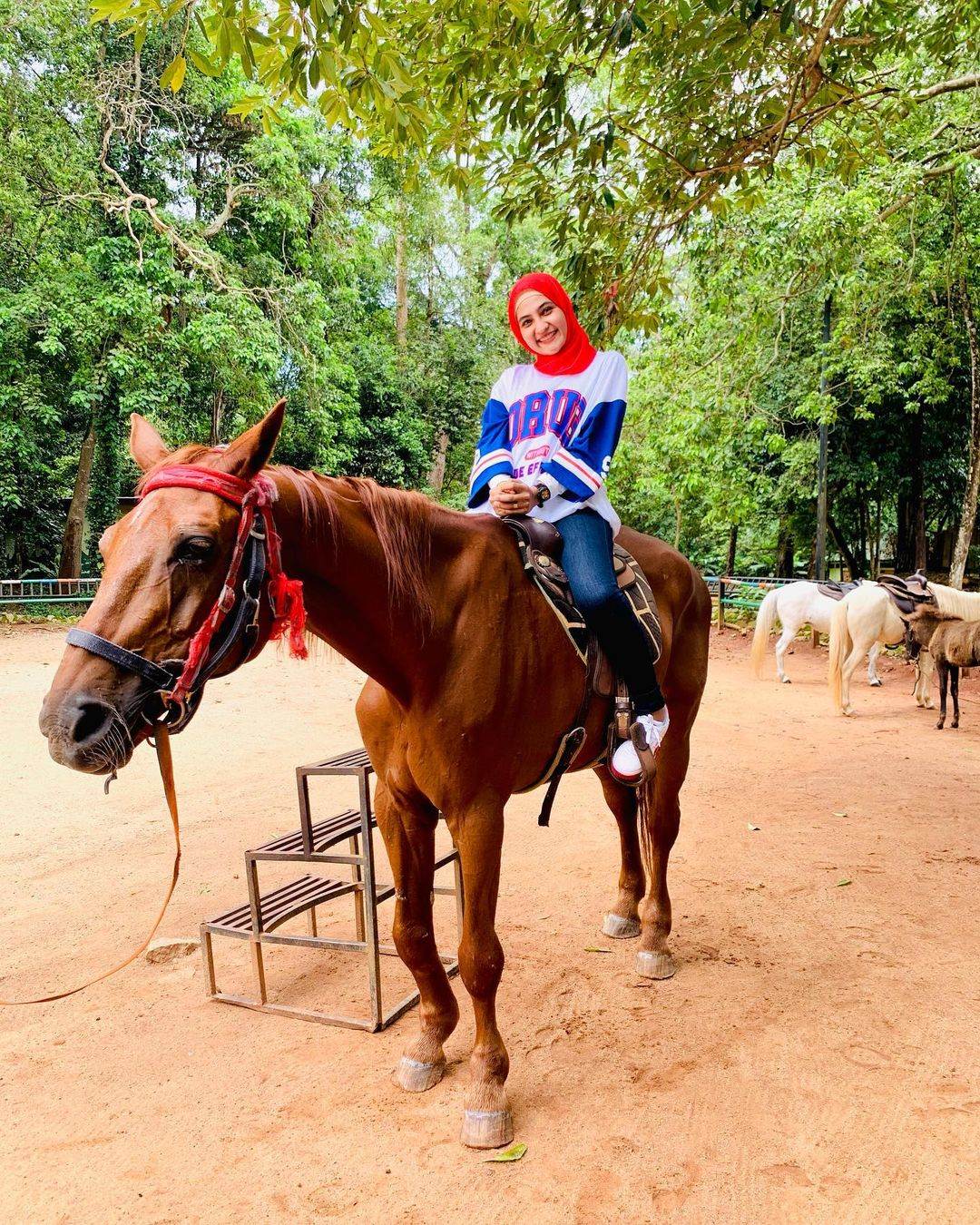 Image credit: @syafnadhirah_
---
Life-sized dinosaurs at Zoo Melaka's new Dinosaur Encounter
---
A trip to the zoo never fails to bring back fond memories of our childhood. This is why this new Dinosaur Encounter that is set to open on Christmas Day is making things extra fun for those planning to make a trip out to Zoo Melaka. Add to that the new park filled with dinosaurs that is giving us major Jurassic Park vibes, this will be a must-visit for anyone heading there. 
We're expecting the park to be packed with people looking to be the first ones to explore it, so be sure to maintain social distancing and adhere to SOPs that it has in place, such as checking your temperature, sanitising your hands, and checking in for contact tracing.
Address: Zoo Melaka, Lebuh Ayer Keroh, Hang Tuah Jaya 75450 Malacca City, Malacca
Opening hours: Mon – Thu 10AM-4PM | Fri – Sun 9AM-5PM
Telephone: 06-232 3900
Website 
More new openings here: 
---
Cover image adapted from: Dinosaur Encounter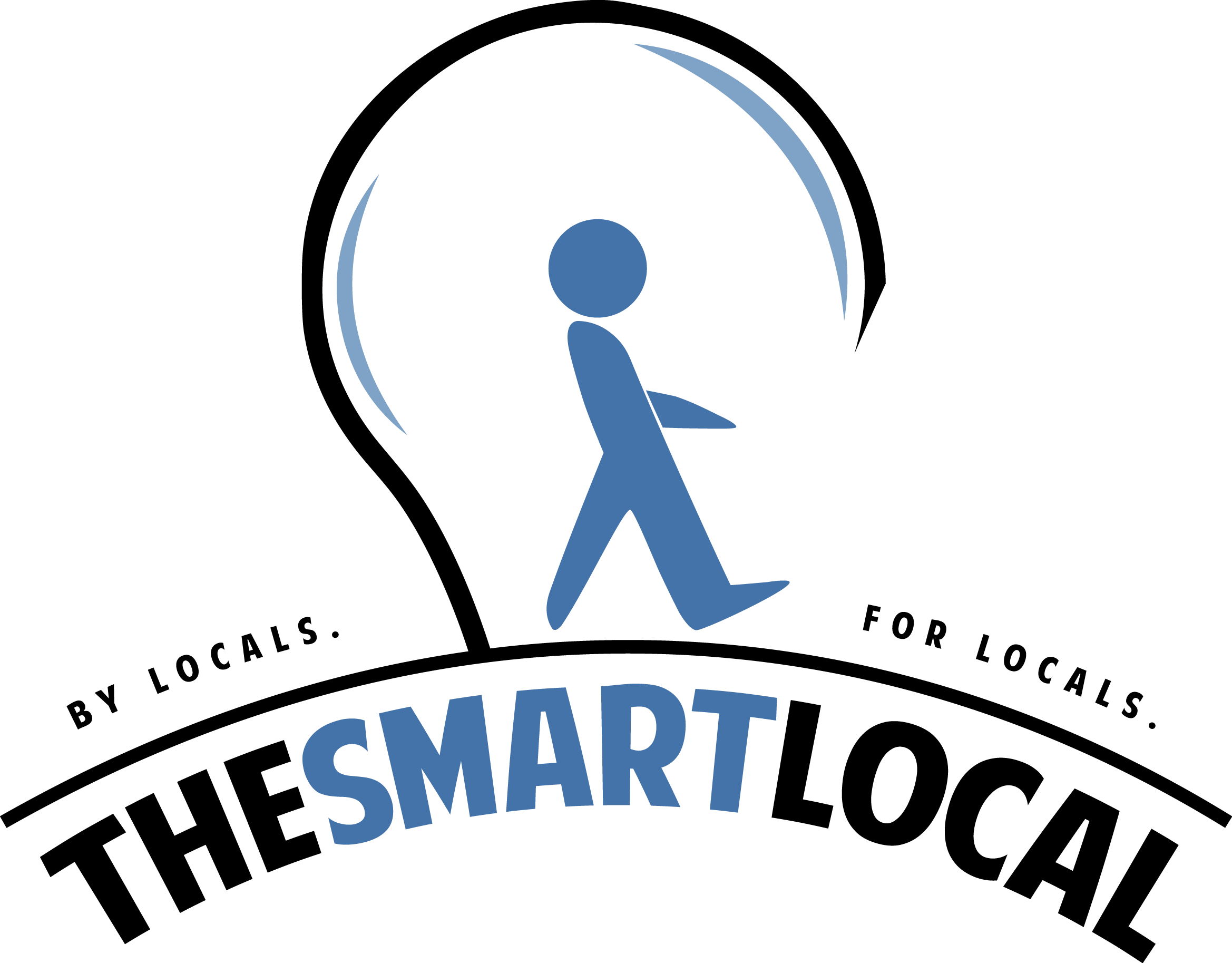 Drop us your email so you won't miss the latest news.