Anwar Ibrahim appointed Prime Minister of Malaysia
---
Following the 15th general election – and a nail-biting 5-day wait for official announcements – Malaysia has finally appointed a new Prime Minister.
In a press statement released today, 24th November 2022, Istana Negara officially announced that the leader of the Pakatan Harapan coalition, Datuk Seri Anwar Ibrahim, has been appointed the 10th Prime Minister of Malaysia.  
---
Anwar Ibrahim appointed 10th Prime Minister
---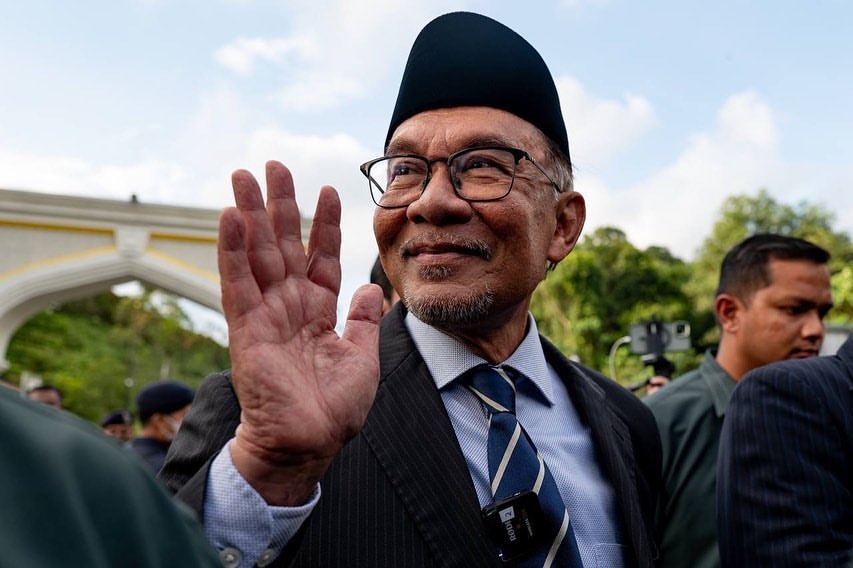 Image credit: @anwaribrahim_my

On 24th November, Istana Negara released a press statement on the appointment of Anwar Ibrahim as Malaysia's 10th Prime Minister on their official Facebook page.
The decision was made following a two-hour meeting at 11am, which was led by the Yang di-Pertuan Agong with the Duli-Duli Yang Maha Mulia Raja-Raja Melayu – or the Conference of Rulers – in attendance.
According to the press statement, signed by the Comptroller of the Royal Household of Istana Negara, the resolution to quickly form a new government takes into account the welfare of Malaysians and the nation's economy, and is supported by the Malay rulers.
It also emphasised Malaysia as a "treasure" to be safeguarded by the various leaders, as it will be passed on to the next generation.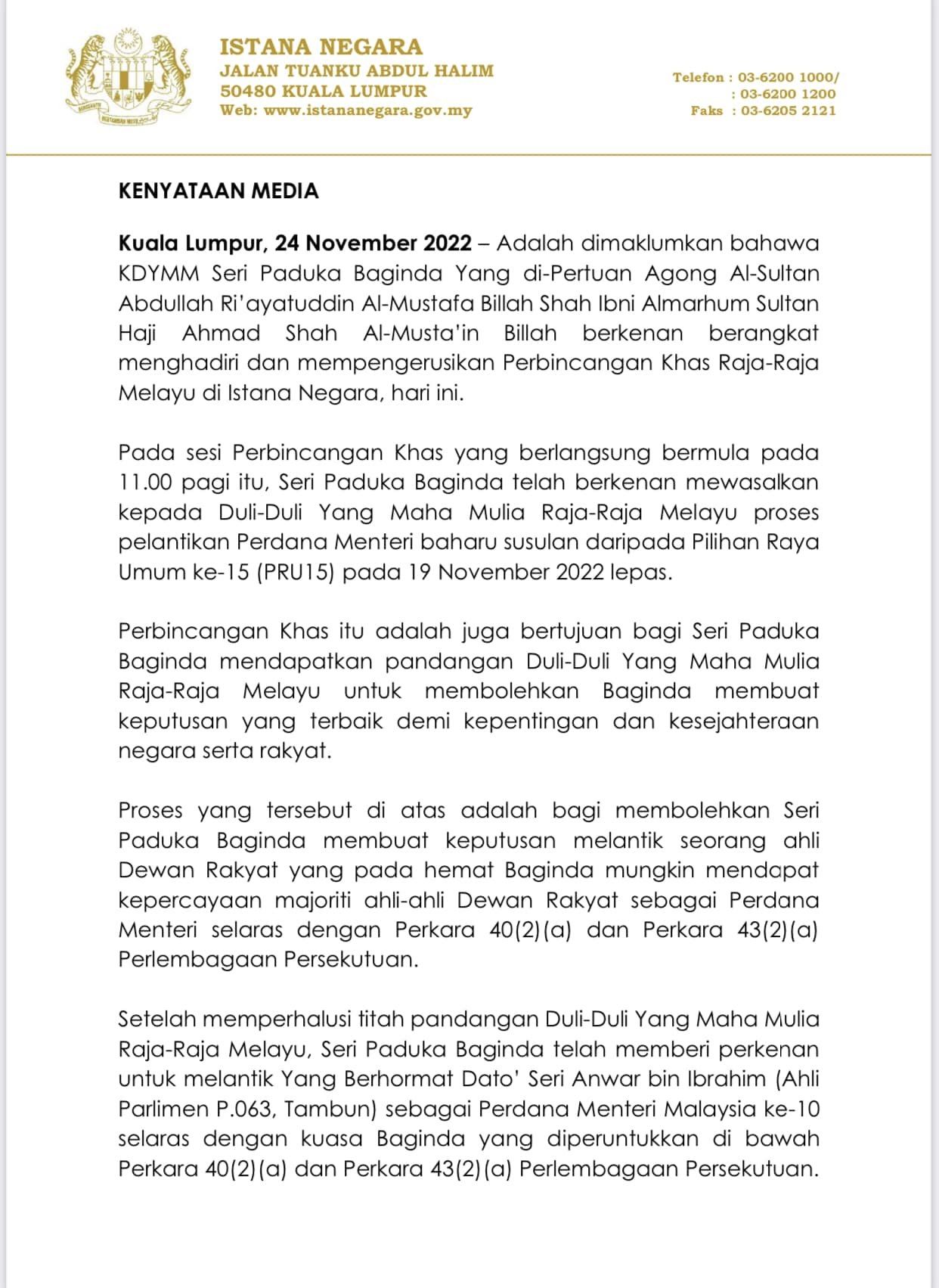 Page 1 of Istana Negara's press statement.
Image credit: Istana Negara

The statement also shared the hopes of the Yang di-Pertuan Agong for a new government that'll work cohesively to spur on the nation's economy and push forward the country's development. Chosen members of Dewan Rakyat are also reminded to show solidarity with the new government, and to put the interests of Malaysians first.
Malaysia's new Prime Minister, Anwar Ibrahim, will be sworn in today, 24th November, at 5pm at Istana Negara.
---
Malaysia appoints its 10th Prime Minister
---
After constantly checking our phones for updates, Malaysians are likely more than glad to hear that a new government has been given the approval to form and safeguard the nation. They'll be given the paramount task of protecting the interests of Malaysia and its citizens, and also stimulate the nation's economy.
---
Cover image adapted from: @anwaribrahim_my
This article has been updated for clarity.
Get more stories like this!
Drop us your email so you won't miss the latest news.