Supper places in KL
---
Whether you're a uni student in the midst of assignment season or just a regular ol' night owl, you'd know how it feels to be strapped for choice when it comes to getting food long past dinner time. No matter how we crack our heads trying to think of somewhere new to eat late at night, it always boils down to these two spots: mamak stalls and McDonald's. 
Having our diet revolve around burgers and maggi goreng on a day-to-day basis can get a little too routine. That's why we've dug around and found a whole bunch of supper places in Kuala Lumpur so that you can try something new while tucking in near midnight:
---
1. Yan Yan A One – dim sum parlour that opens till 2AM
---
Dim sum is traditionally a breakfast food, but having it in the middle of the night is arguably better. For one, the night queues are almost non-existent, and there's no horde of cars filling up the parking lot as their owners come for their food.
Yan Yan A One is one of the few dim sum parlours in KL that's open till the late hours of 2AM, so night owl or not, there's nothing stopping you from getting your dim sum fix any time of day.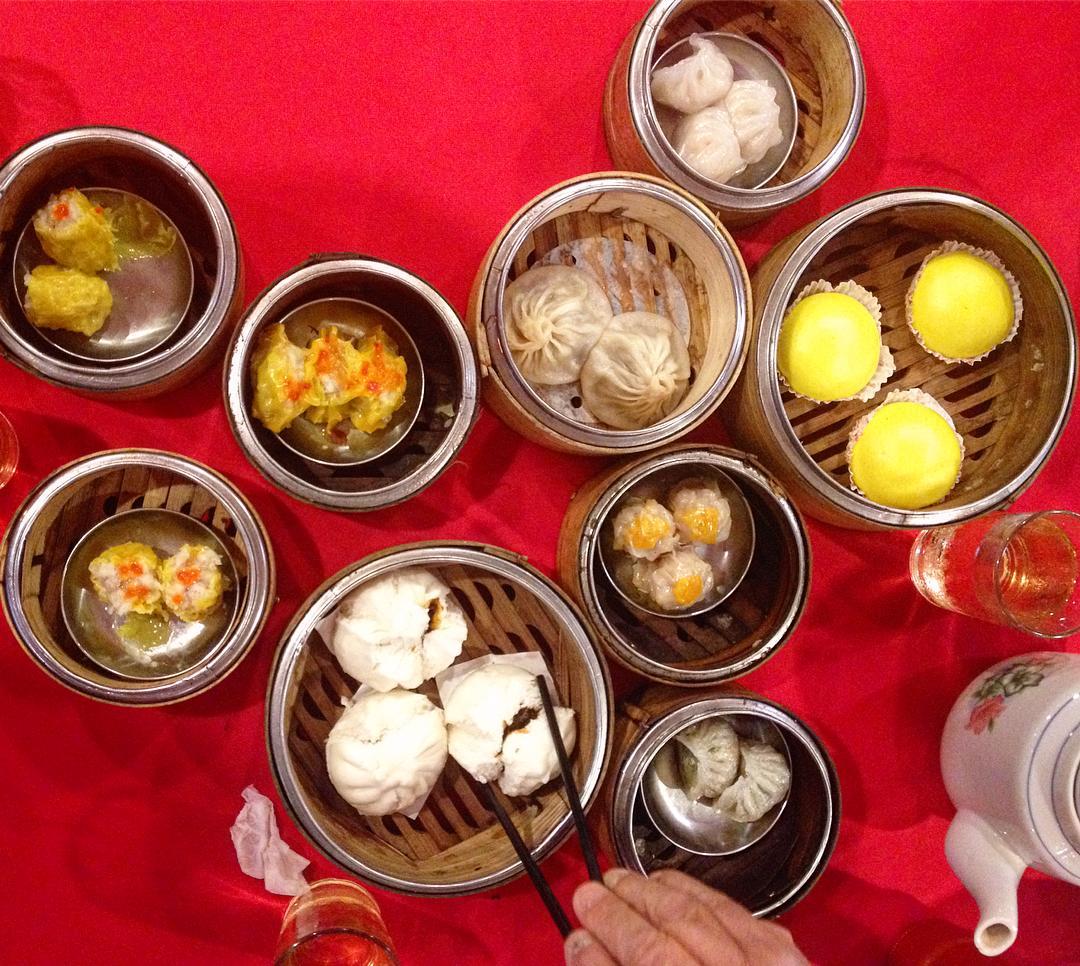 You can expect to find all your favourites here, from xiao long bao to har gao.
Image credit: @suzannewsc
While it may seem like their opening hours are their biggest crowd-puller, it's their below-market prices that diners come back for. Each plate, or basket if you will, goes for only RM3.20.
Go anywhere else and a plate of siu mai will cost you anything from RM5, so it's no surprise that most spend over RM100 for a dim sum meal anywhere else. For a more filling meal, ask for the dai chow menu where they have single dishes such as veggies, meat, and fried rice. 
Address: No. 223 & 235, 4th Mile, Taman Shanghai, Old Klang Road, 58100 Kuala Lumpur
Opening hours: 9am-2am, Daily
---
2. Togather – Asian and Western eats
---
When we're hungry at midnight, we usually have to settle for random hole-in-the-wall or roadside stalls after driving around town at midnight. But Togather lets you dine in a comfortable, air-conditioned space.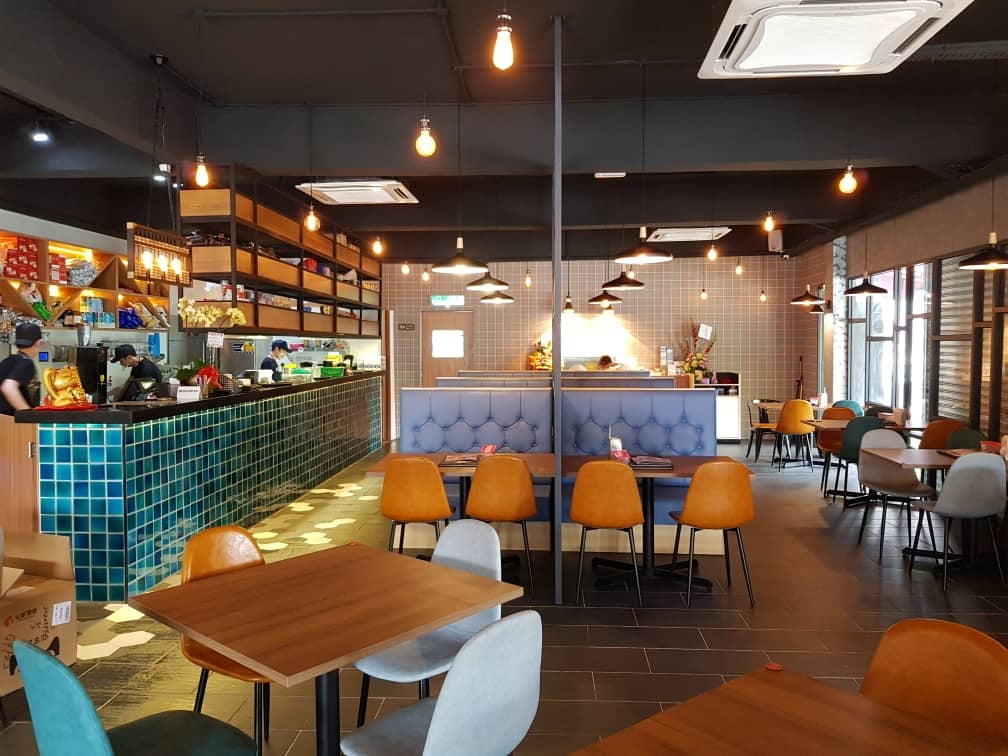 You'll be able to spot the colourful nuances in their interior from just walking by the shop
Image credit: Togather
Another plus is the wide variety of food they offer, ranging from Asian to Western eats. Whether you're in the mood for some Butter Milk Chicken Chop Rice (RM12.90) or Smoked Duck Spaghetti Aglio-Olio (RM18.90), this cafe chain will have you covered.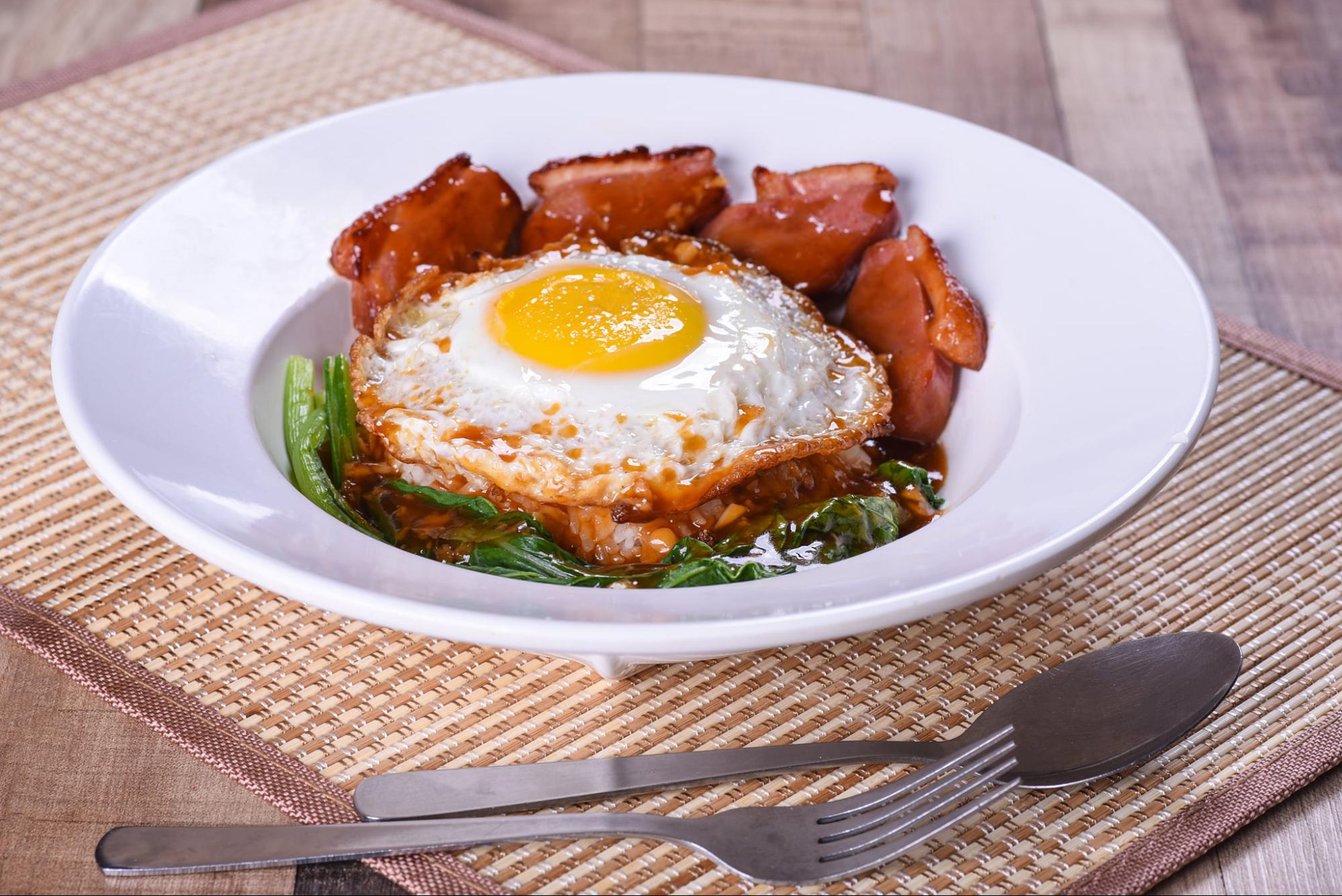 Go for their Hong Kong Duck Rice if you're looking for a proper meal to fill you up while hunting out supper places in KL
Image credit: Togather
If you're looking for something light to cure your munchies, give the Ice-cream Polo Bun (RM5.90) a go. The crispy coating of the polo bun crackles delightfully when you bite into the soft bun. Instead of a slab of butter that is usually sandwiched between these buns, it comes with a scoop of lusciously soft ice-cream that pairs surprisingly well with the toasted carb itself.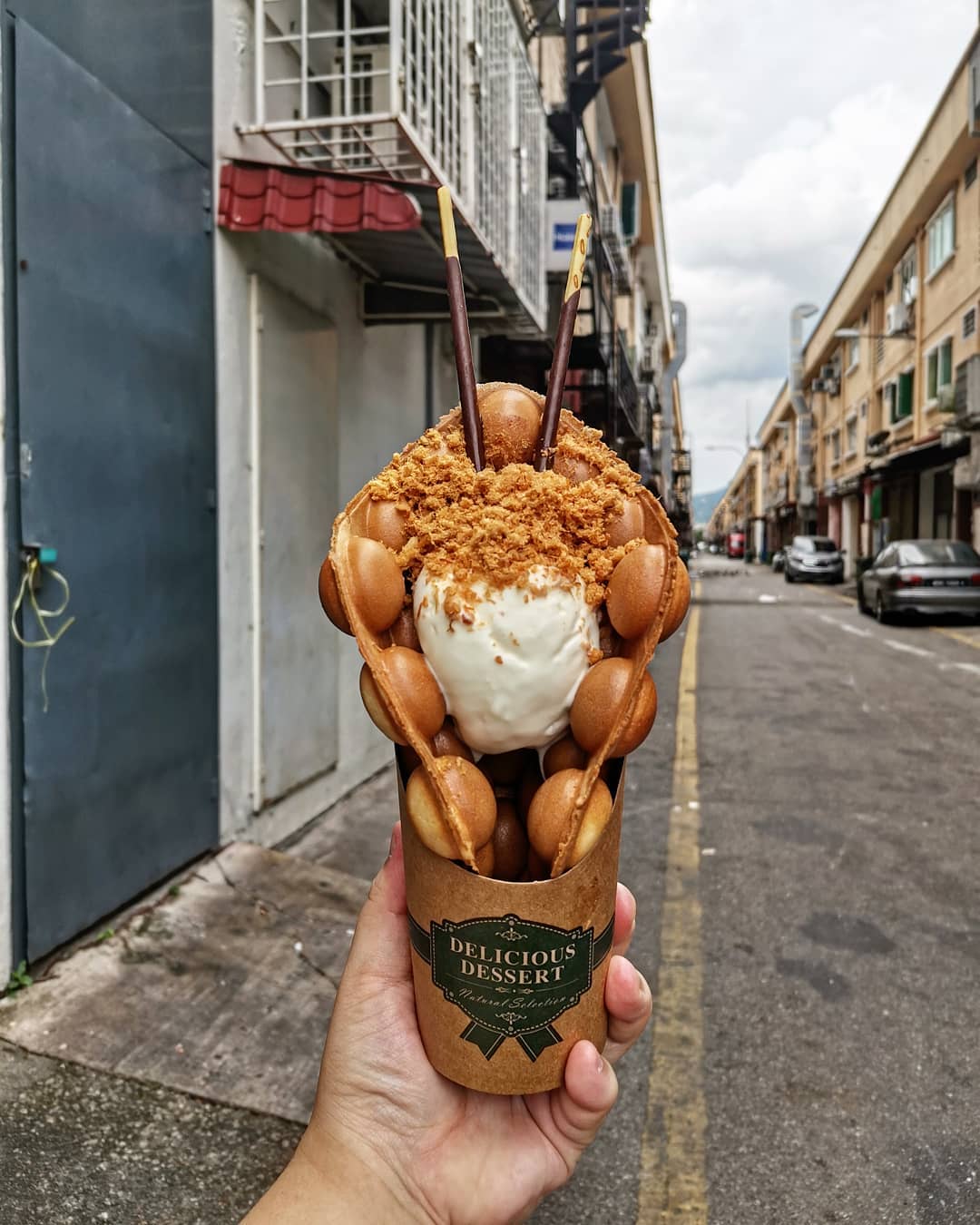 Image credit: @yumiko931107
See all locations here. 
Opening hours: 11am-1am, Daily
---
3. Dawa Dessert – rice bowl cakes and Hakka abacus seeds
---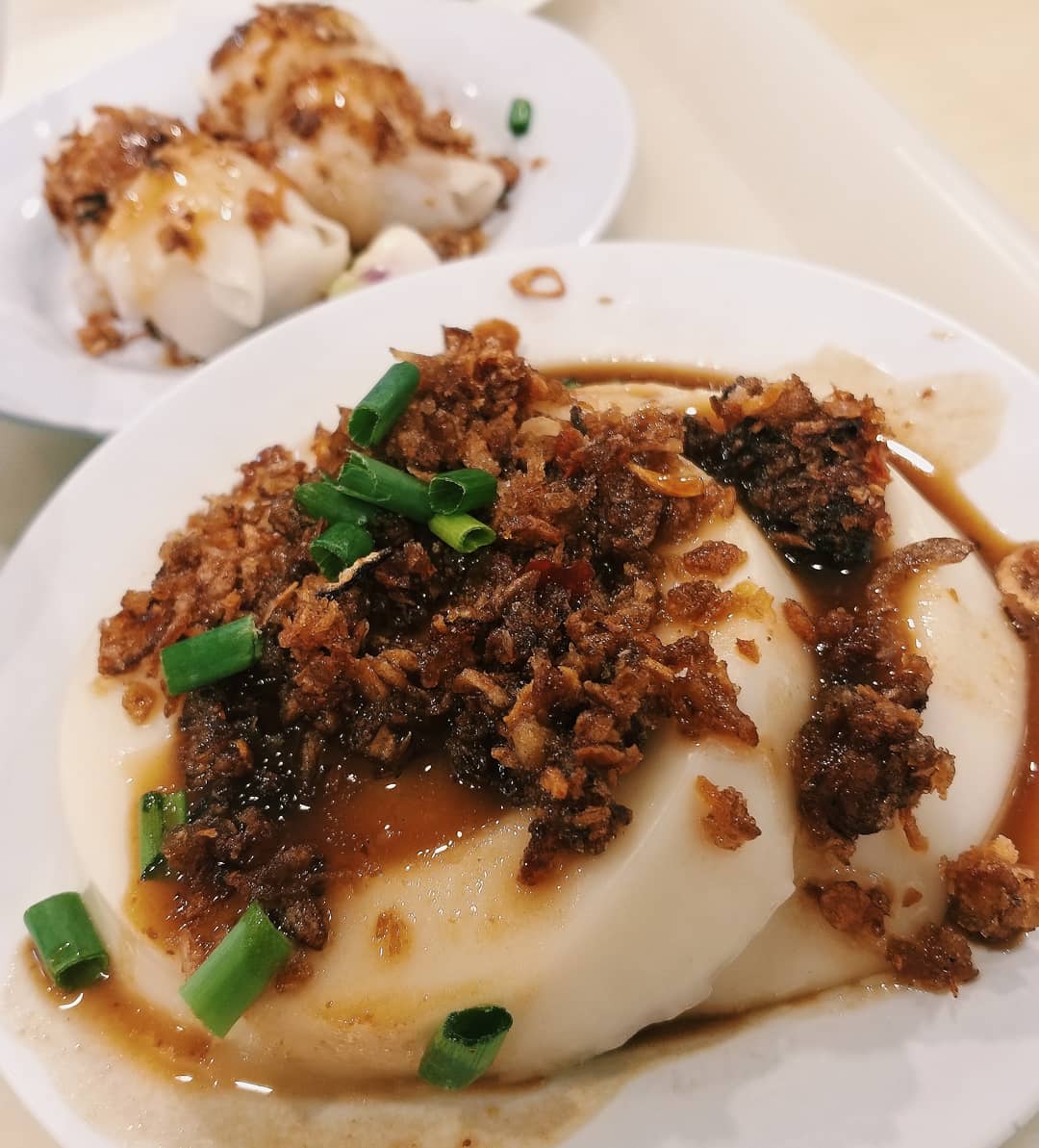 This Chinese kuih got its name for being bowl-shaped
Image credit: @whatalsoeat
Gather the whole fam bam for takeaway supper from Dawa Dessert. They're one of the few places that still serve traditional delights like Taiwanese Bowl Kuih (RM3.70) and Yam Abacus Seeds (RM9.50). These dishes may be foreign to some of us millennials, but ask your parents or even your grandparents and they'll tell you that they grew up eating these dishes. 
The bowl kuih is a steamed rice cake topped with shallots, dried shrimp, and preserved vegetables. The kuih itself, while soft from being steamed, still has that bounce you would get from a typical rice cake. The combination of the soft rice cake and the crunchy toppings make for a wonderful snack that'll leave you wanting seconds.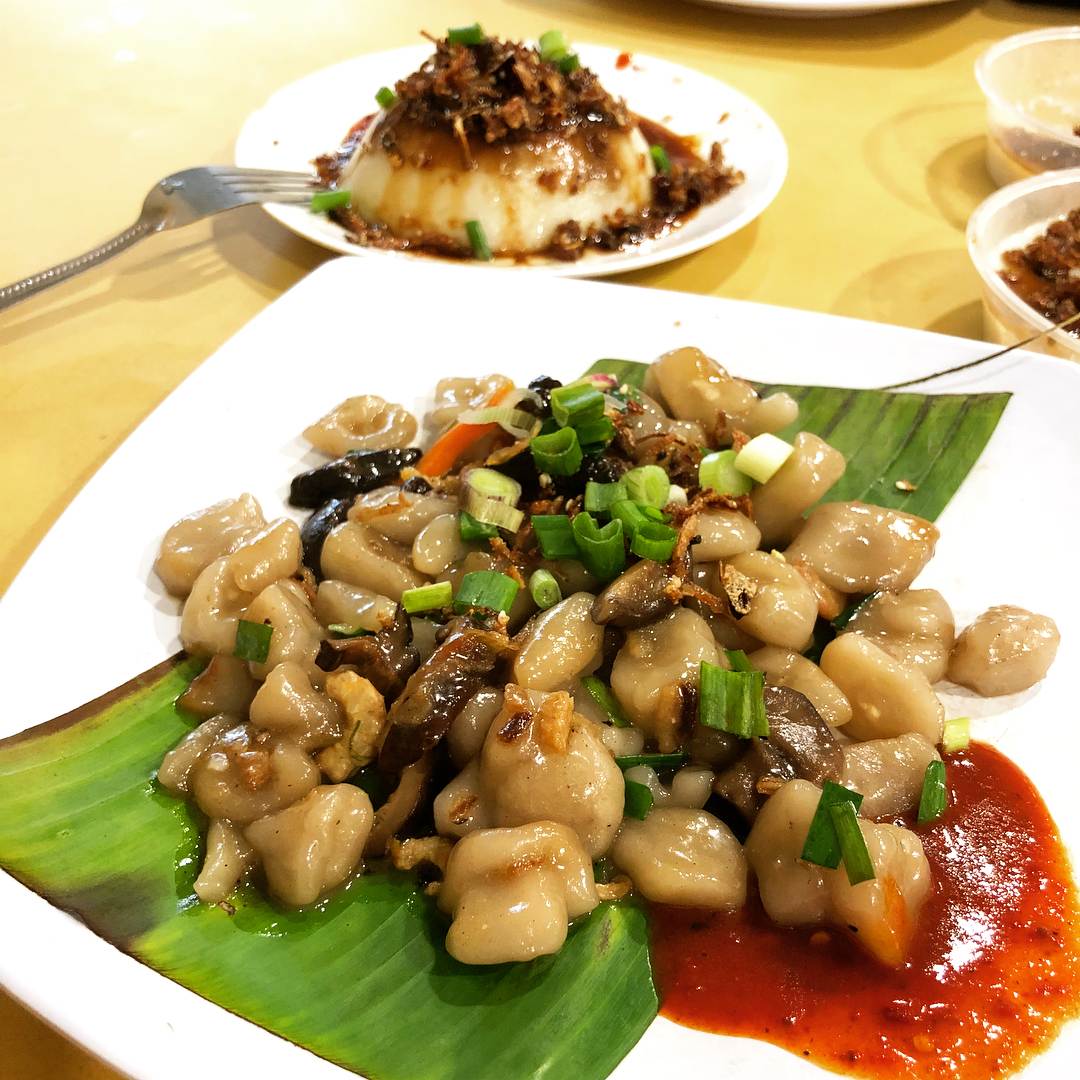 These abacus seeds have to be made from scratch, so finding them on any menu is like hitting the jackpot.
Image credit: @saladbowl629
The Yam Abacus Seeds is another must-try though it has a weird name. But if you look closely enough at the individual rice cakes, you'll start to see that they actually resemble beads from the ancient Chinese calculator. Name aside, this Hakka dish is a crowd-favourite here. 
The dish is teeming with yummy ingredients such as minced pork, shiitake mushrooms, dried shrimp, and shallots. They even throw in a bunch of wood ear mushrooms into the mix, so you get a nice crunch with each bite.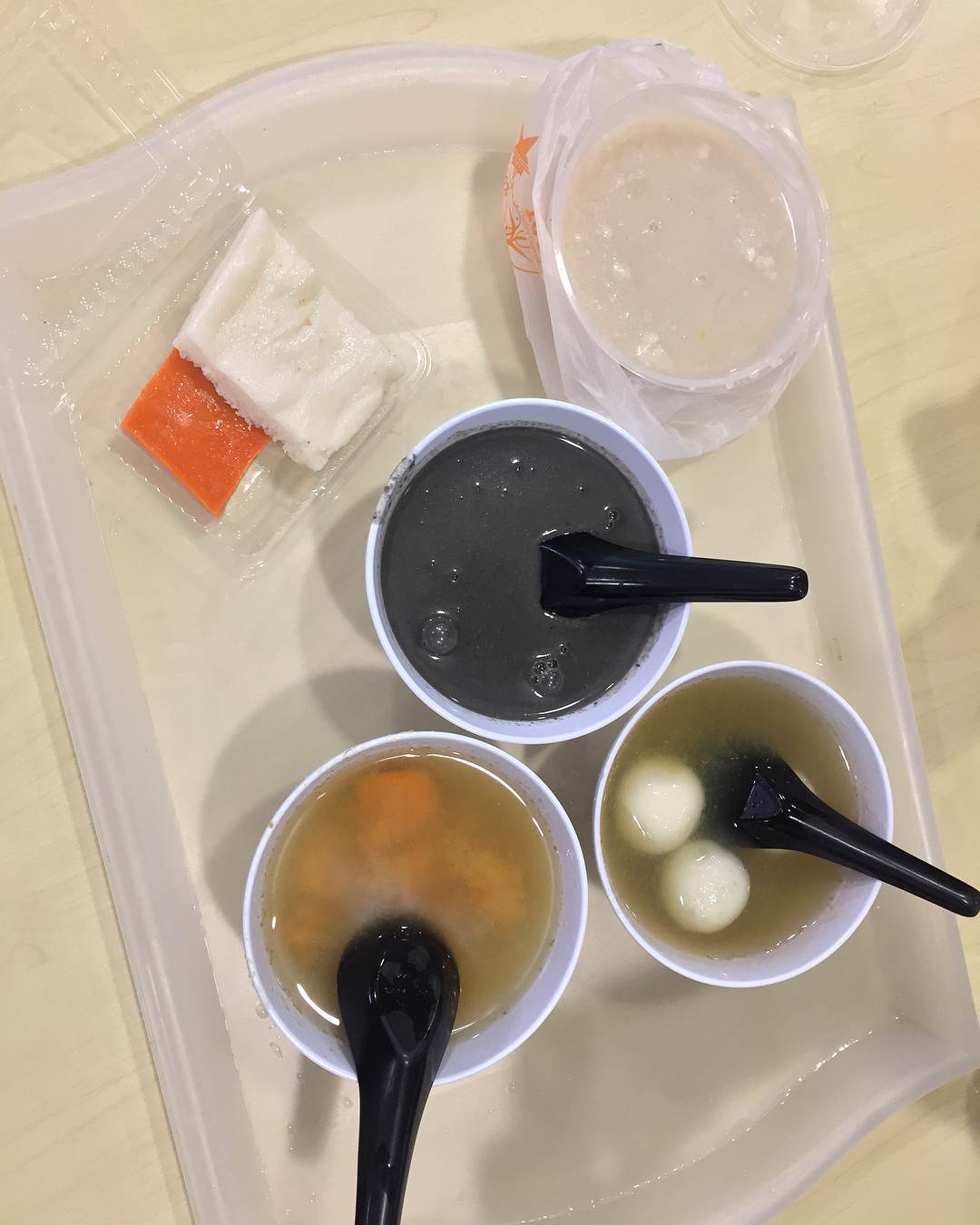 Image credit: @jingkai0420
Once you're done with the savoury side of your supper, continue your feast with some tong sui. They have everything from Bubur Chacha to White Fungus Longan (from RM3.20/bowl), so you'll have plenty to choose from for how you'd like to bookend your meal from Dawa. 
Address: 43, Jalan Kancil, Pudu, 55100 Kuala Lumpur
Opening hours: Wed-Mon 1.30pm-11pm (Closed on Tuesdays)
Contact: 03-2141 9714 | Dawa Dessert Facebook
---
4. Fatty Bak Kut Teh & Fish Head – BKT with meatballs 
---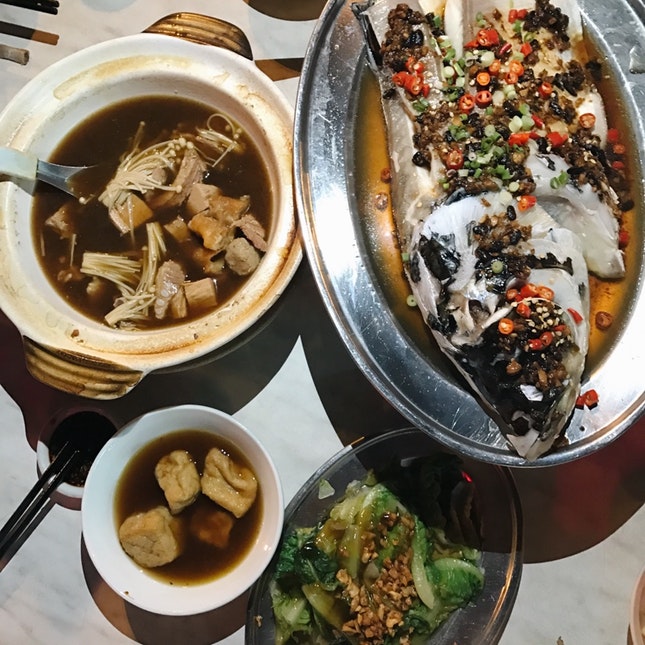 Image credit: R D
Bak kut teh shops have their peak hours in the morning when everyone prefers to sip on their piping hot pot of herbal soup when it isn't as hot out yet. But having it in the dead of night also means that we can avoid sweating buckets while slurping on our favourite comfort food.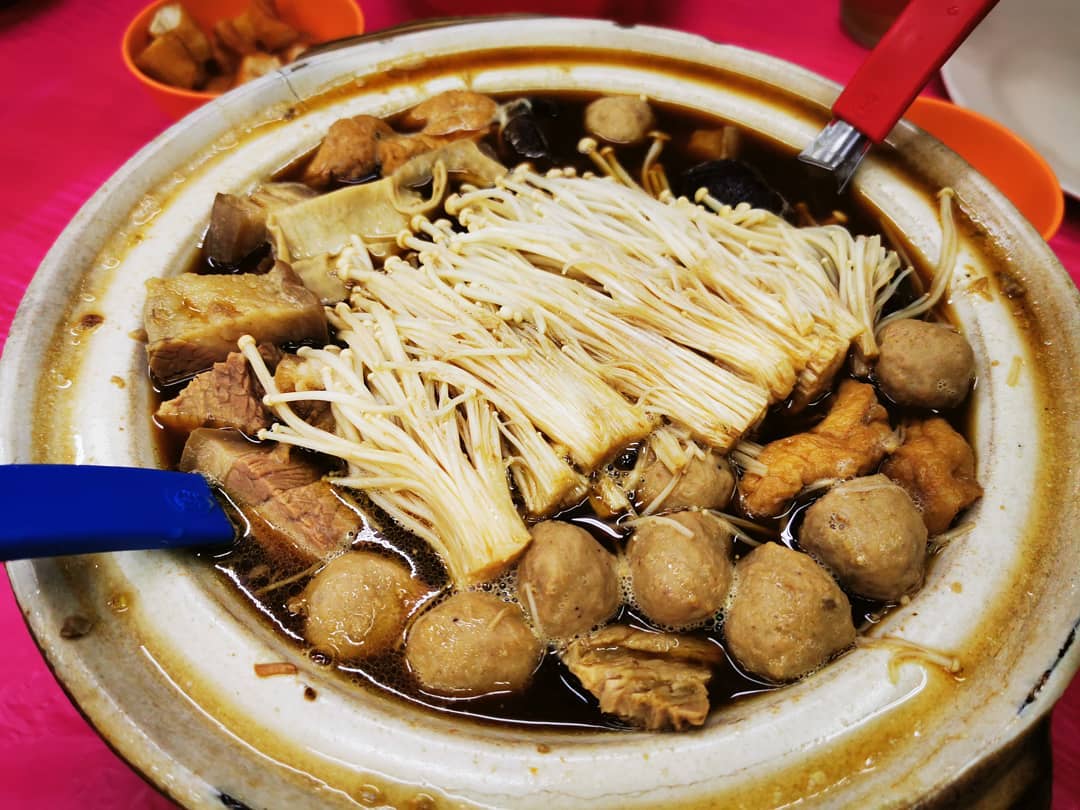 Fatty BKT does things a little differently here by adding in some juicy meatballs into the pot
Image credit: @misinike
Fatty Bak Kut Teh & Fish Head is open till 12AM, which makes it a great supper source for university students who will be sacrificing sleep in the name of their assignments.
You can fuel up on Bak Kut Teh (RM17), cooked in a traditional claypot that's chock-full of porky goodness – tender pork belly, pork balls, and innards. 
Just like the name suggests, you ought to give the Steamed Fish (about RM43) a try as well. The flesh completely falls off the bones and is packed with omega-3, giving it that nice fatty mouthfeel. 
Address: 5, Batu 4, 1/2, Jalan Klang Lama, 58100 Kuala Lumpur
Opening hours: 4pm-12am, Daily
Contact: 012-366 0035 | Fatty Bak Kut Teh Facebook
---
5. La Bodega – Spanish tapas for supper
---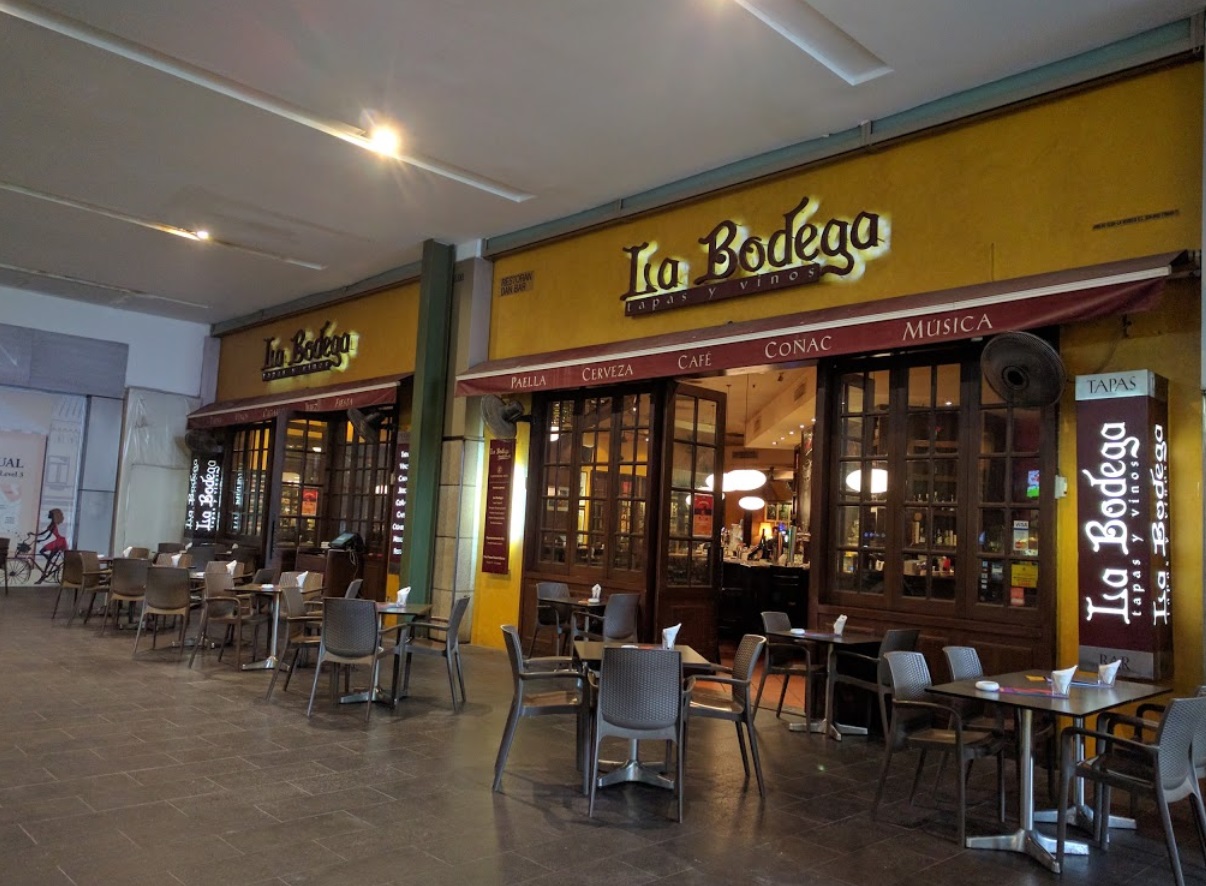 Image credit: Ernest Siew
Spanish eateries aren't what our Malaysian stomachs usually crave after hours, but La Bodega's tapas selection offers dishes such as Crispy Squid Rings served with Lemon Aioli (RM28) and Smoked Duck Croquettes (RM27). Located across Klang Valley, they have a huge selection of tapas that you can either have for yourself or share amongst your movie buddies.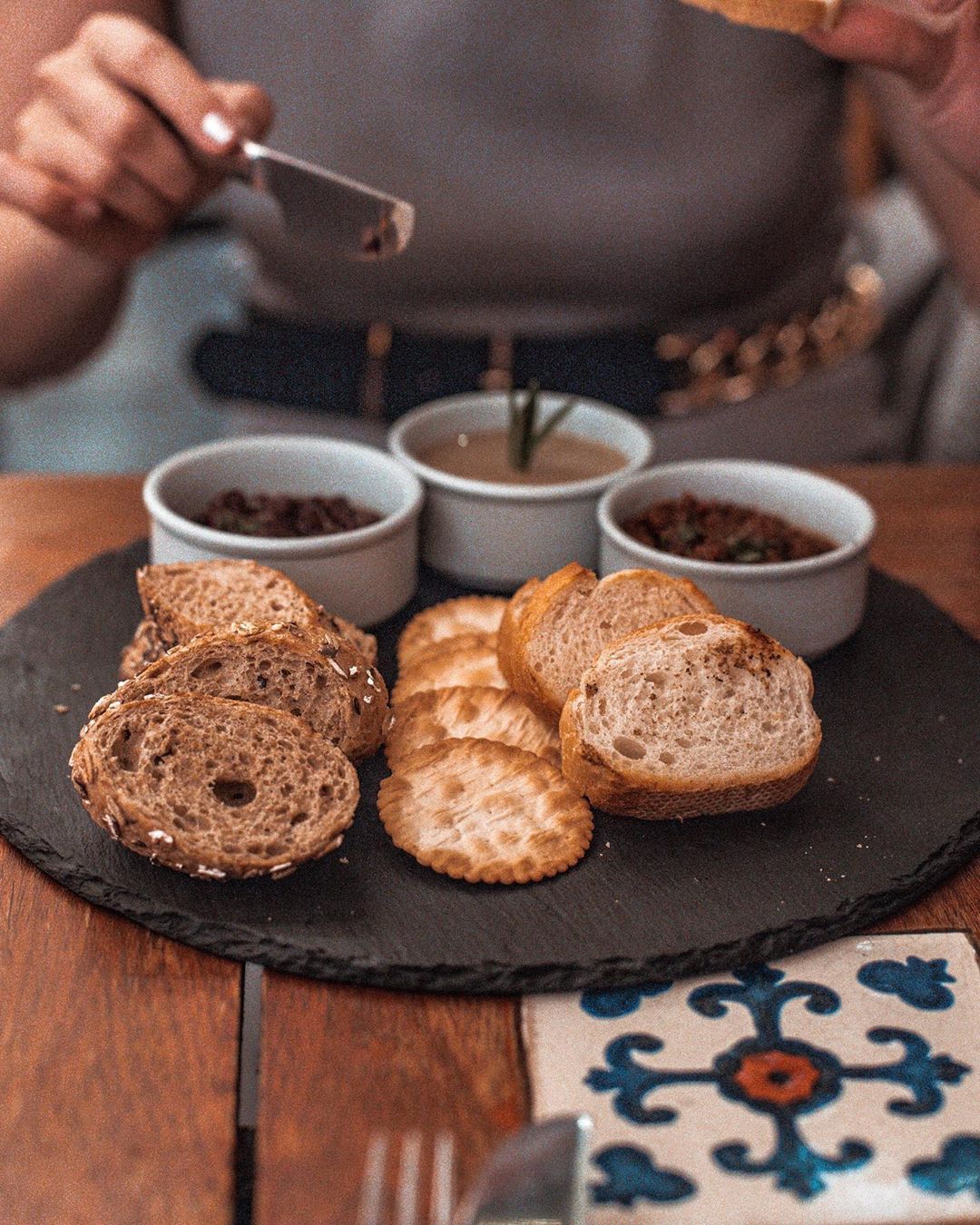 A sharing platter that's served with a selection of bread and biscuit to go along with 3 different types of pate
Image credit: @nesarajah
The Trio De Pates (RM33) makes for a light but fulfilling snack, and you'll be able to sample through 3 kinds of pate – olive, tomato, and chicken liver.
If pates are a little on the wild side for you, there's also Lamb Quesadilla (RM32) and Costillas De Ternera (RM36), braised beef short-ribs with smoky BBQ sauce. Whichever tapa you end up ordering, they're all great for those who feel peckish after a 2-hour long movie. 
La Bodega @ Ampang
Address: 222, Jln Ampang, Taman U Thant, 50450 Kuala Lumpur
Opening hours: 8am-12am, Daily
Contact: 03-4266 7598
La Bodega @ Empire Shopping Gallery
Address: LG25, Lower Ground, Empire Shopping Gallery, Jalan SS16/1 SS 16, 47500 Subang Jaya
Opening hours: 8am-12am, Daily
Contact: 03-5634 8388 | La Bodega website
---
6. Saigon Station – beefy pho noodles
---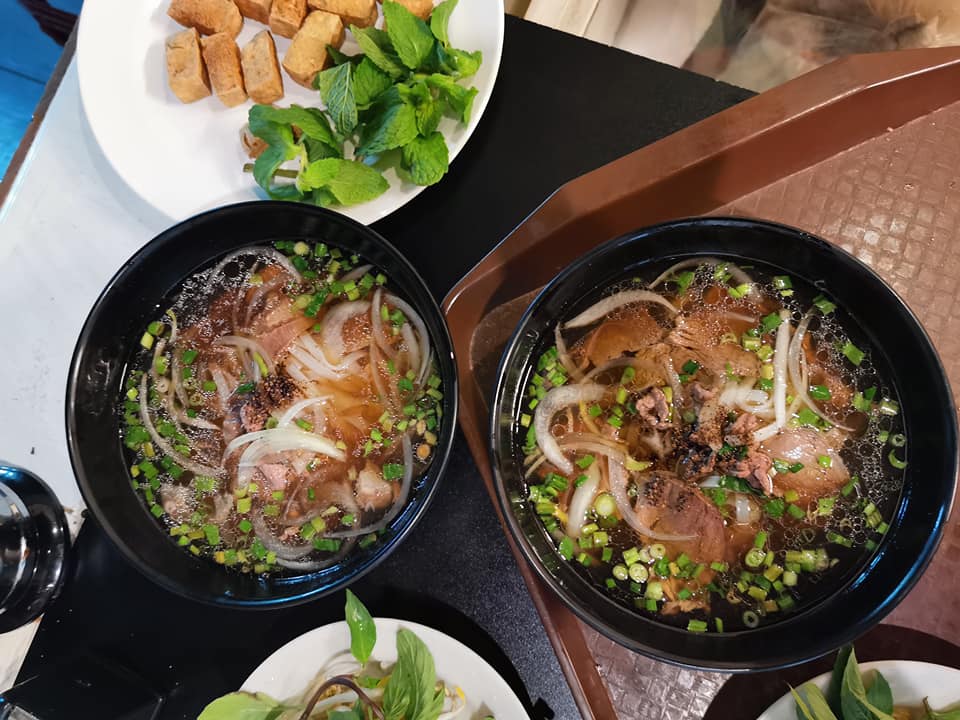 Image credit: Saigon Station
Saigon Station is open from morning till past midnight, so you can get your Pho (RM15) fix at any time of the day. They also have an extensive menu, so it'd be a shame to only try the standard Vietnamese fare – even if they do serve a mean bowl of pho. 

Image credit: Saigon Station Vietnamese Cuisine
They bake fresh banh mi everyday, so it'd be a shame to miss out on this homely dish. You can choose to have your bread stuffed with delicious fillings, or even get a plain loaf to go when you want to whip up the next day's breakfast at home.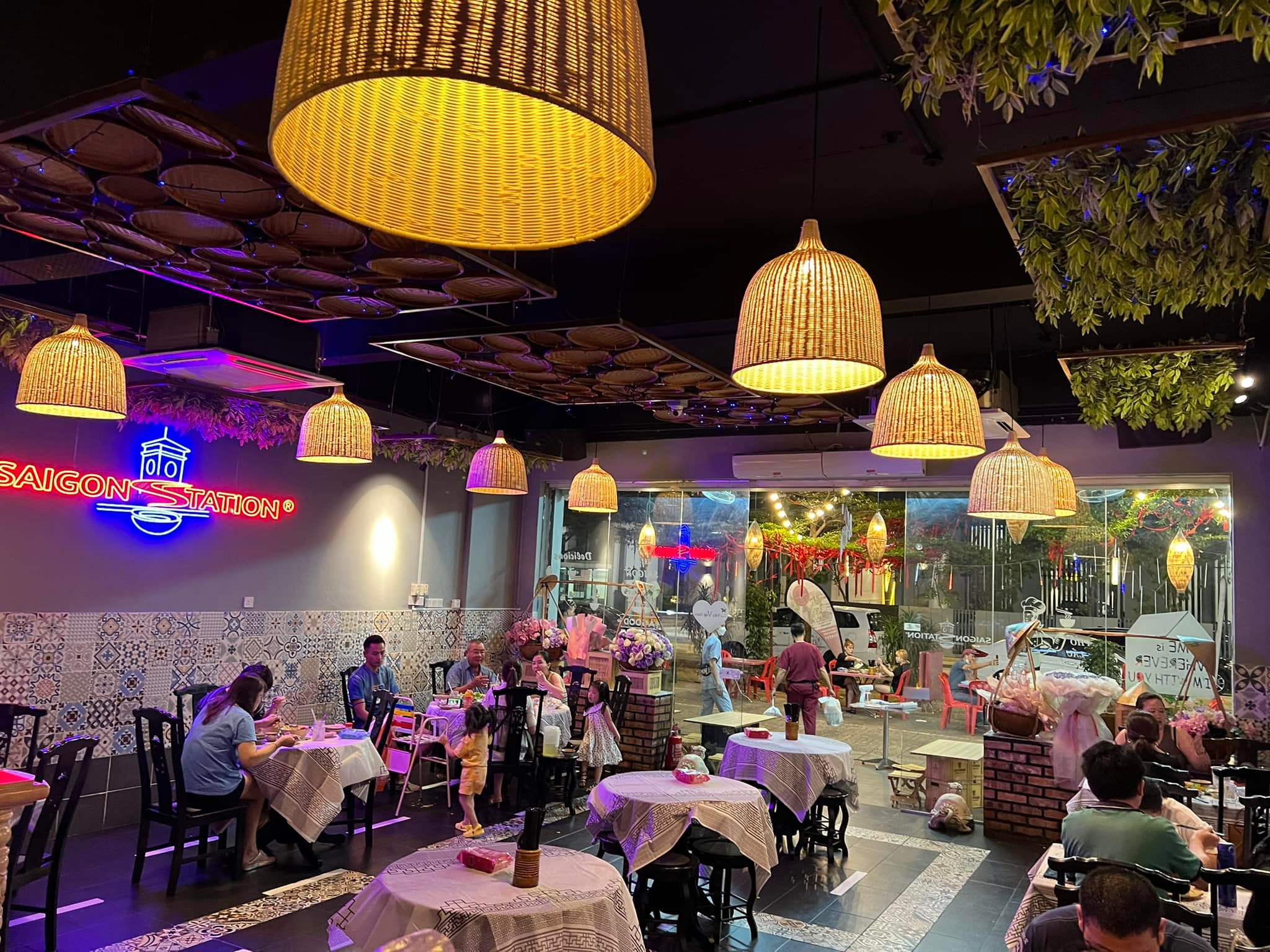 Image credit: Saigon Station Vietnamese Cuisine
Address: G-10, Residensi Unggul, Jalan Vista Mutiara 1, Kepong Baru, 52000 Kuala Lumpur
Opening hours: Tue-Sun 10.30am-12.30am (Closed on Mondays)
Contact: 011-2222 1331 | Saigon Station Facebook
---
7. Moo-Ka-Ta Krua Thai – BBQ and steamboat in one night
---
Mookata is a popular choice for any meal, and it makes for an especially indulgent supper at Moo-Ka-Ta Krua Thai  as you get to have the best of both worlds – BBQ and steamboat.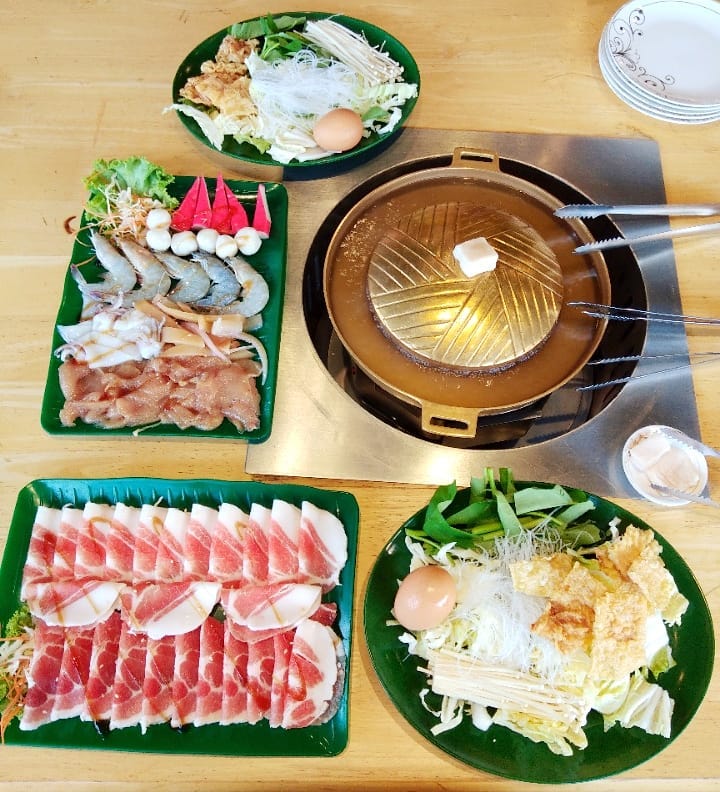 Image credit: @alantang114
The restaurant has various sets for you to choose from, ranging from everything-pork to seafood and chicken. Each one is priced at RM39, and can feed 2 to 3 people. Pork slices are the most popular ingredient among diners for the mouth-watering meat-to-fat ratio. The best part about mookata is that the juices from the grilled meat flow down into the broth below, making for one good broth. 
You can also find Moo-Ka-Ta Krua Thai outlets in Kepong, Kota Damansara, and Subang Jaya. 
Address:  Lot A1-A6, CMC Centre, Jalan Cerdas, Taman Connaught, 56000 Kuala Lumpur
Opening hours: 11.30am-12am, Daily
Contact: 012-470 6088
---
8. Al-Rawsha Restaurant – exquisite Lebanese cuisine
---

Image credit: @sofieadie
Al-Rawsha Restaurant serves authentic Lebanese Middle Eastern cuisine that is as aromatic as they are comforting. It's also a safe bet that doesn't stray far from the usual mamak fare.
With three outlets across Klang Valley, including one in KL that open past midnight, their immense spread of food, desserts, and drinks will satisfy hungry night souls.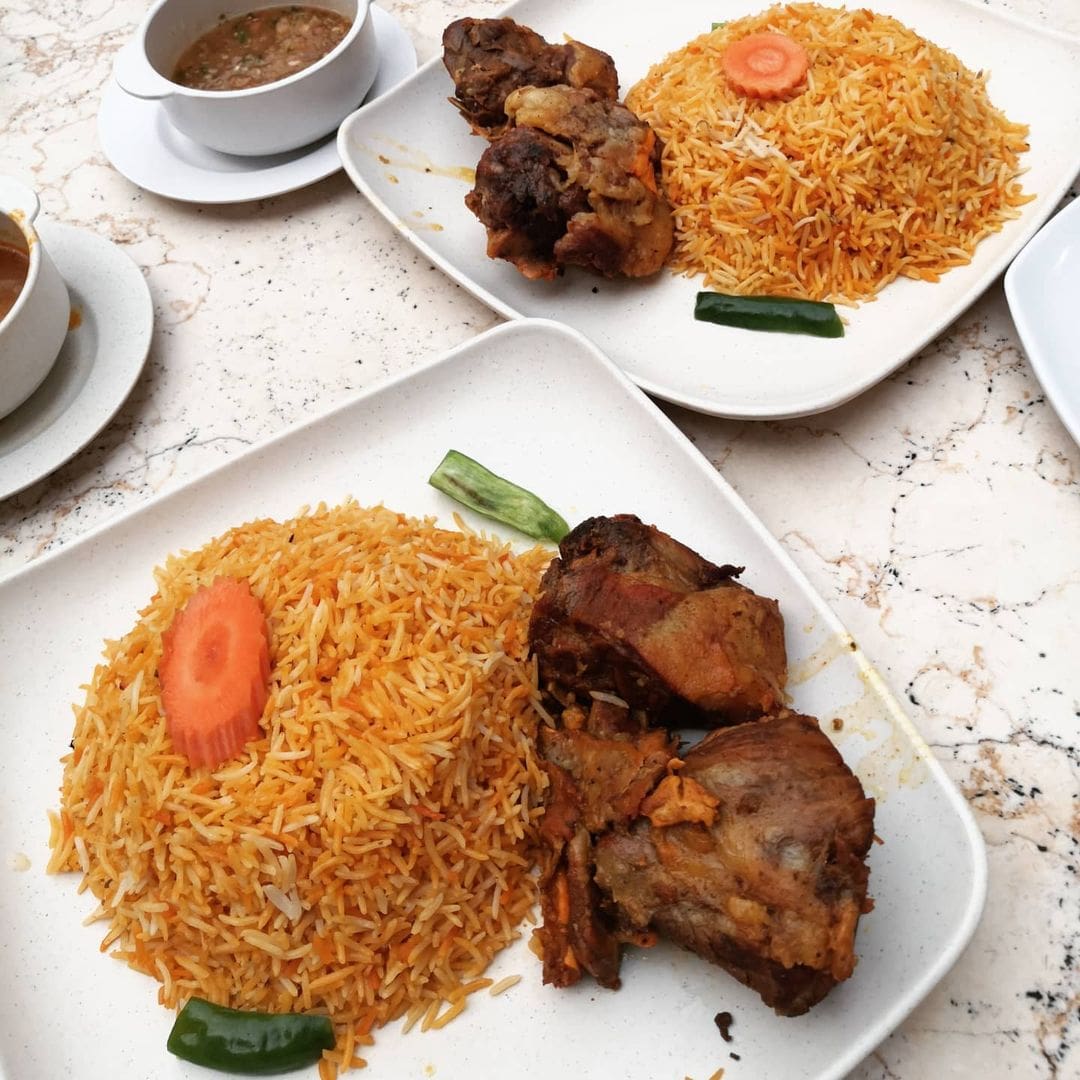 Image credit: @temptations.my
From smoky kebabs to seafood platters, they serve all the classic Arabian delights. For something light and satisfying, Shawarma or Kebab Sandwiches (RM10) are good picks. 
If you happen to be there with your friends, there are tons of menu items with generous portions for sharing. A heaping plate Lamb Kabsa (RM24) – Arab mixed rice – or Chicken Madghut (RM55) will leave everyone with full tummies and satisfied smiles by the end of the meal.
Give the classic Middle Eastern snacks and desserts a try too – we recommend Hummus (RM10) or Baba Ghanuj (RM12), with sides of warm flatbread, Falafel (RM10), or the sweet Baklava (RM2/pcs).
Al-Rawsha @ KL Golf Club
Address: No. 8, Jalan Kampung Pandan, Kelab Golf di Raja Selangor, 55000 Kuala Lumpur
Opening hours: Sun-Thu 10am-1am| Fri & Sat 10am-2am
Contact: 03-9200 6600
---
9. China Town Seng Kee – comforting Chinese meals
---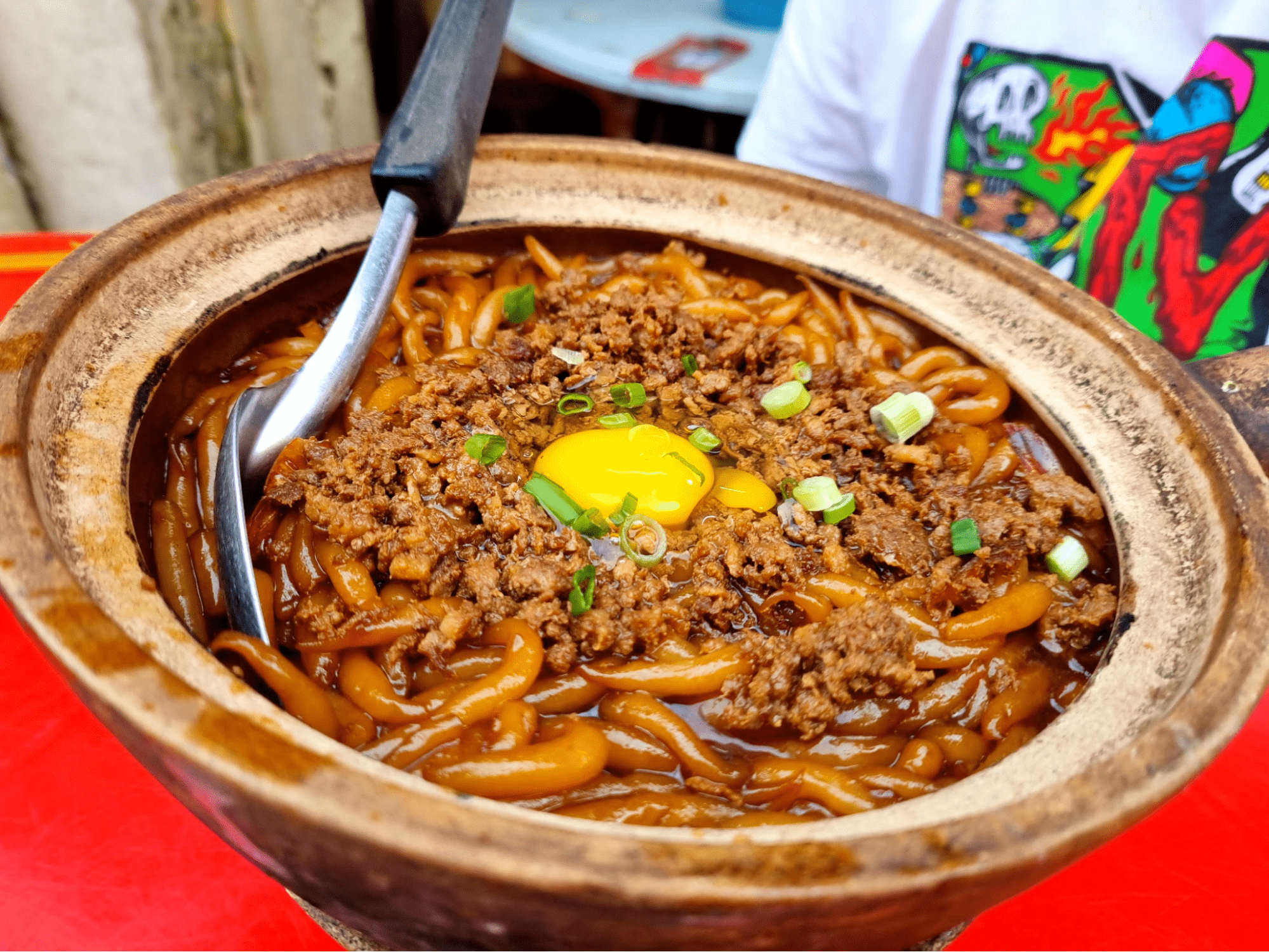 Image credit: Google Photos
If the truckload of assignments and responsibilities has you yearning for a taste of your mother's home-cooked meals, a dinner at China Town Seng Kee will do the trick of satisfying your cravings.
This hotspot of a dinner place has been operating for over 20 years, serving familiar Chinese dishes that'll feel like a warm hug after a late night out. While you can get a range of dishes here, one that should not be missed is the Stir Fried Intestines (RM20) that is flavourful with deep-fried garlic, and made extra-spicy with chili padi.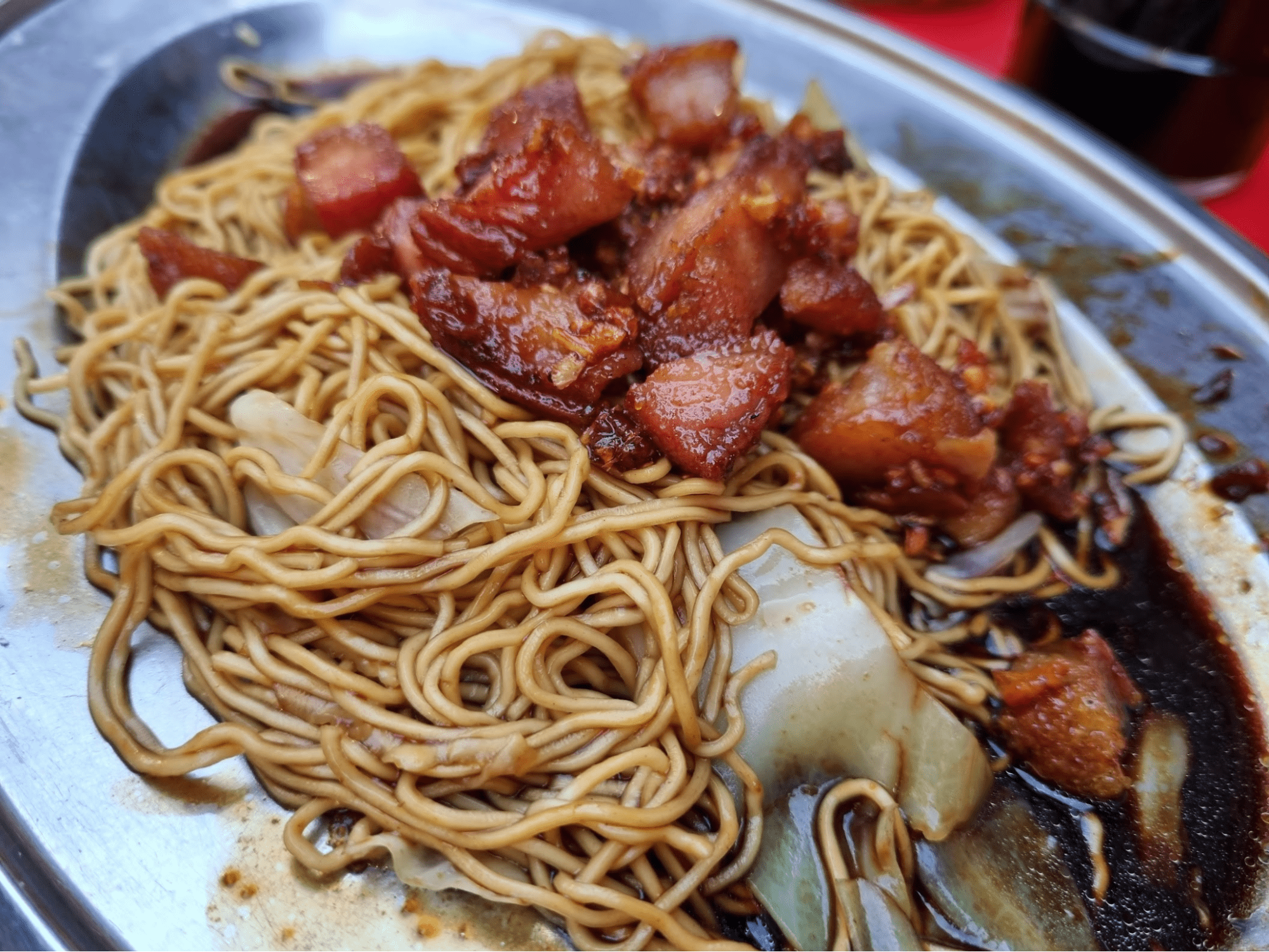 Image credit: Google Photos
They are known for their many signature dishes, which include Claypot Lou Shu Fan (RM22), a glorious pot of 'mouse-tail' noodles doused in thick black sauce. Another must-try is the Roasted Pork Noodles (RM20), a plateful of egg noodles with heaps of caramelised pork.
Address: 52, Jalan Sultan, City Centre, 50000 Kuala Lumpur
Opening hours: Tue-Sun 4pm-12am | Mon 12am-12pm, 4pm-2am
Contact: 03-2072 5950
---
10. Wong Ah Wah – wide variety of local dishes
---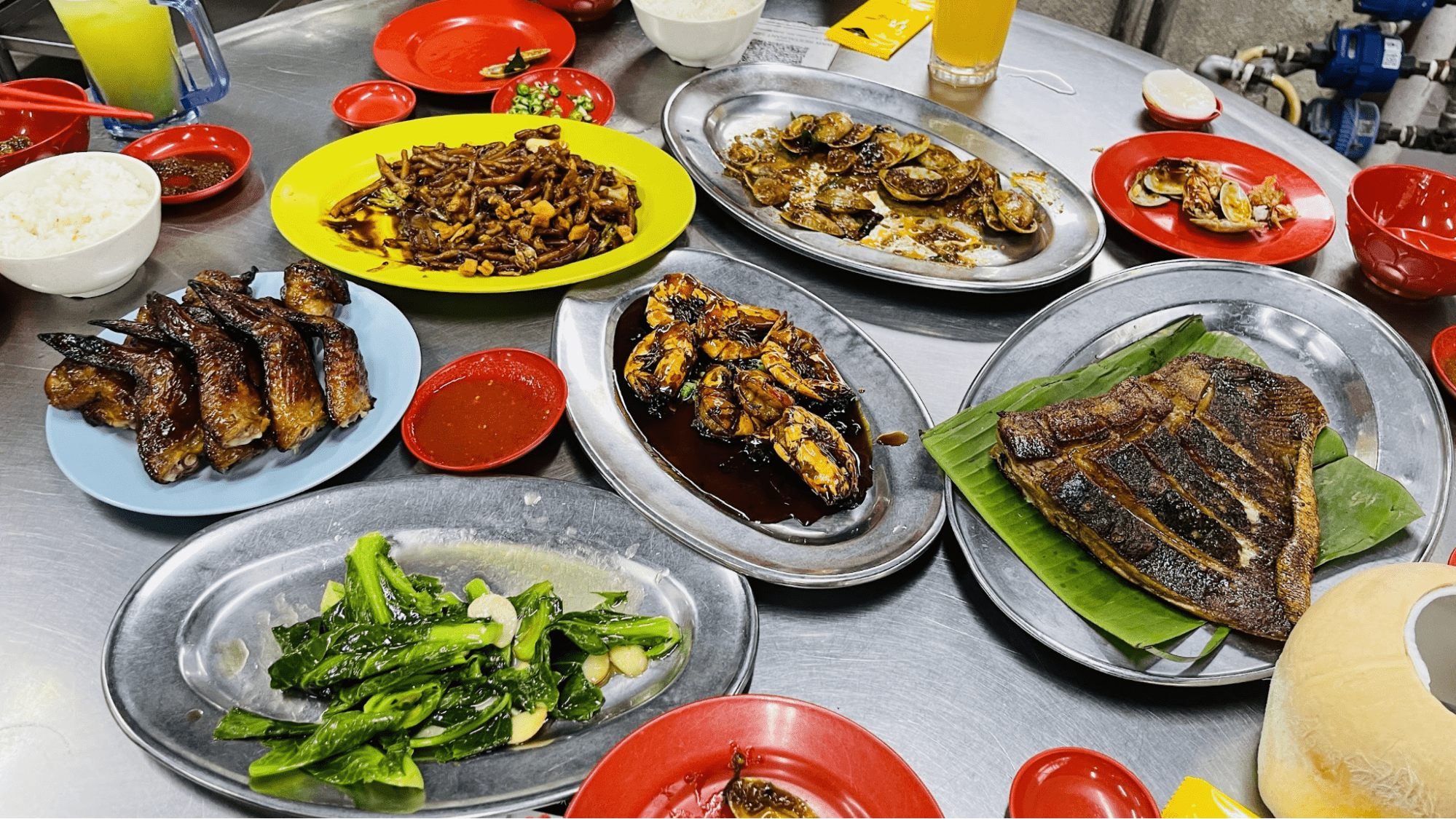 Image credit: Google Photos
A late dinner or supper place that is perfect for large group settings, Wong Ah Wah Restaurant is a zi char or dai chow–style dining option that opens till the wee hours of the morning every day. While the restaurant is often crowded with patrons, you can expect a spread of Chinese dishes even past dinnertime.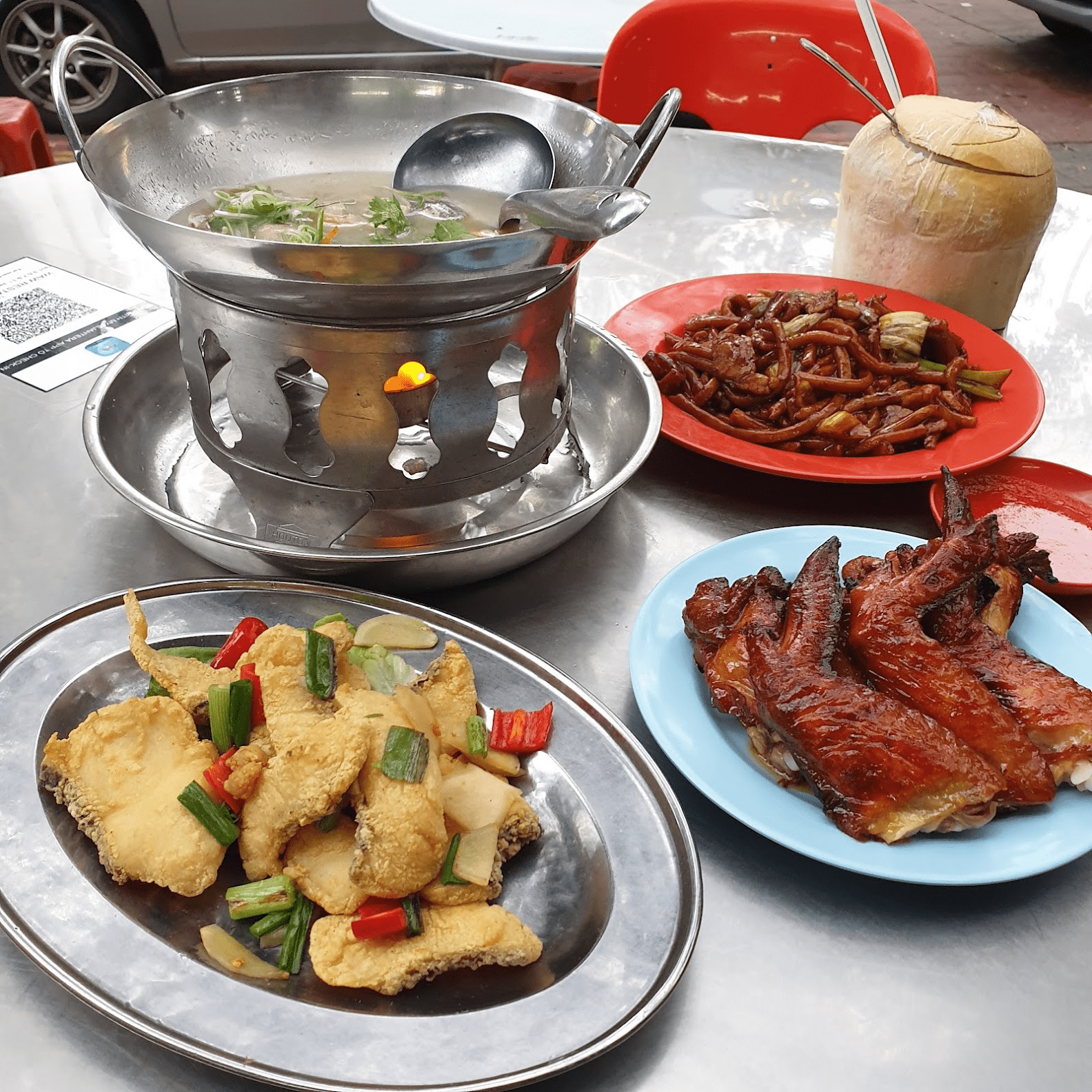 Image credit: Google Photos
Like most zi char restaurant, their menu is an eclectic spread of tasty vegetables, meat, and seafood dishes. But Wong Ah Wah Restaurant stands out for their famous Signature Roast Chicken Wings (RM3.60/pcs) – beautifully charred bronzed wings that glistens with barbecue sauce.
Regulars also swear by the Kam Heong Fried Lala (RM20) and Salted Egg Fried Sotong (RM22), both stir-fry classics. For some carbs, they offer a diverse range of delicious rice and noodle dishes as well – so even if you're feeling particularly hungry past midnight, you'll still leave this restaurant feeling stuffed. 
Address: No 1, Jalan Alor, Bukit Bintang, 50200 Kuala Lumpur
Opening hours: 4pm-2am, Daily
Contact: 03-2144 2463
---
Supper food places in KL 
---
While roti canai and Maggi goreng will always be supper staples, the rest of us who don't have regular sleeping hours will take any non-fast food options we can get for our 2AM "dinner". 
The next time you're looking for a change from your usual supper for your midnight lepak session, pick up some food from any of these supper places in KL for a much-needed change of scenery.
Or if you get hungry in the daytime, check out these articles for some recommendations:
---
Cover image adapted from: Togather, @suzannewsc, @bearcar and @robxlim
This article was originally published on 7th August 2020, and was updated by Jia-ju on 23rd August 2022.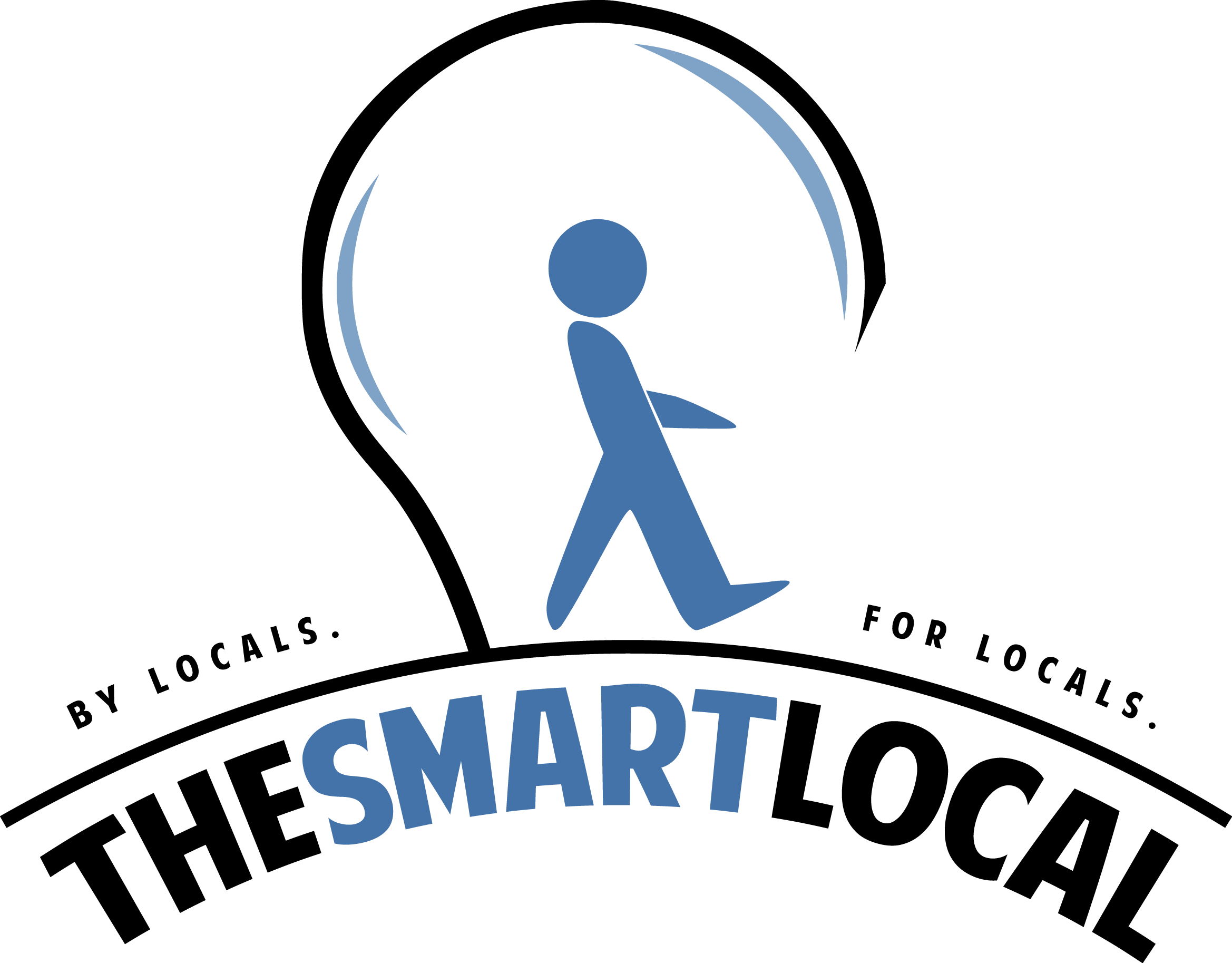 Drop us your email so you won't miss the latest news.