How to clean and reuse cooking oil
---
Cooking oil is an essential ingredient in the pantry and a real key to everyone's culinary experience. From deep-fried to oven-roasted goods, oil is just something many people cannot live without in order to prepare their daily delicacies. Many of us tend to reuse cooking oil because it's just not cost-friendly to throw away oil that has been used just once down the drain.
Amid the recent palm oil price hike in Malaysia, many are thanking a woman named Thana Sri who recently shared a useful kitchen hack on how to clean used cooking oil in a Facebook Live video.
---
Step-by-step guide to clean used cooking oil
---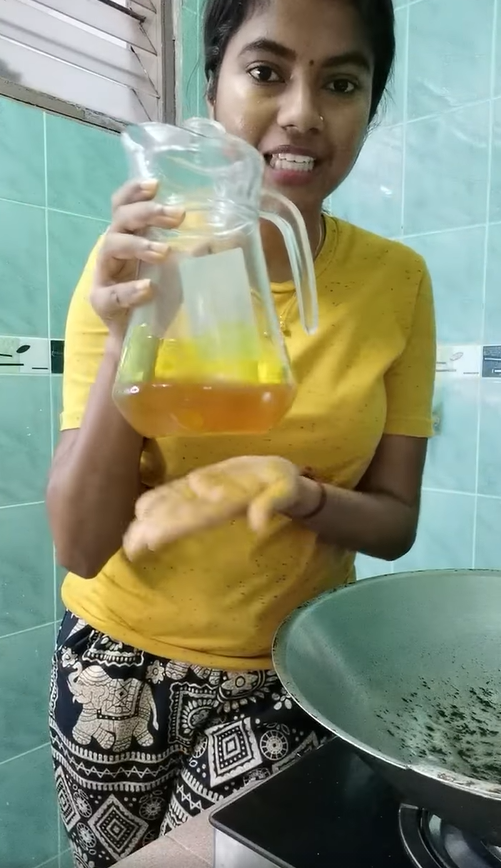 Image credit: Sailajah Segamat
On 12th June 2021, a Malaysian named Thana Sri posted a live video on the Facebook page Sailajah Segamat sharing tips and tricks on how to clean used cooking oil.
In the video that lasted close to 12 minutes, Thana Sri tells her Facebook followers a recent trick that she learnt from YouTube on cleaning used cooking oil using limes.
The viral video which was recorded in the Tamil language has reached over 290,000 views with 3,600 reactions, and some 700+ comments. Here's how she did it.
---
Step 1: Pour used cooking oil into a pan
---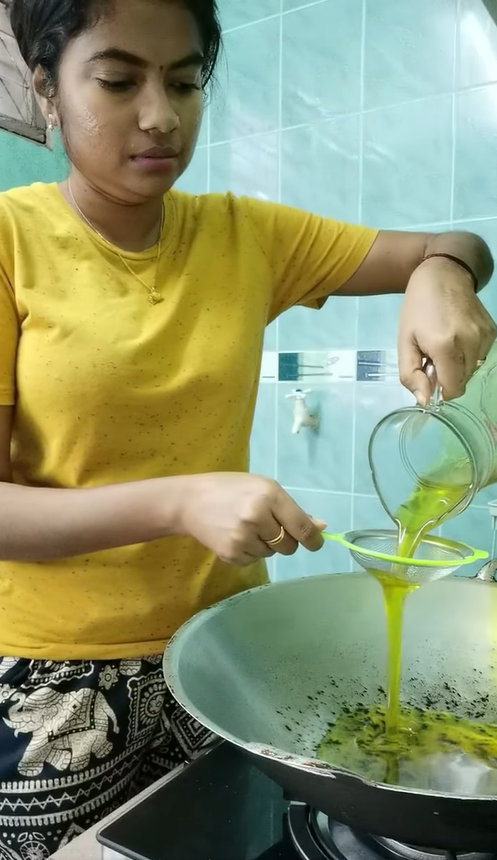 Image credit: Sailajah Segamat
Pour a batch of used cooking oil into a large pan or wok through a sieve to remove unwanted burnt bits of foods or spices.
---
Step 2: Heat up the oil
---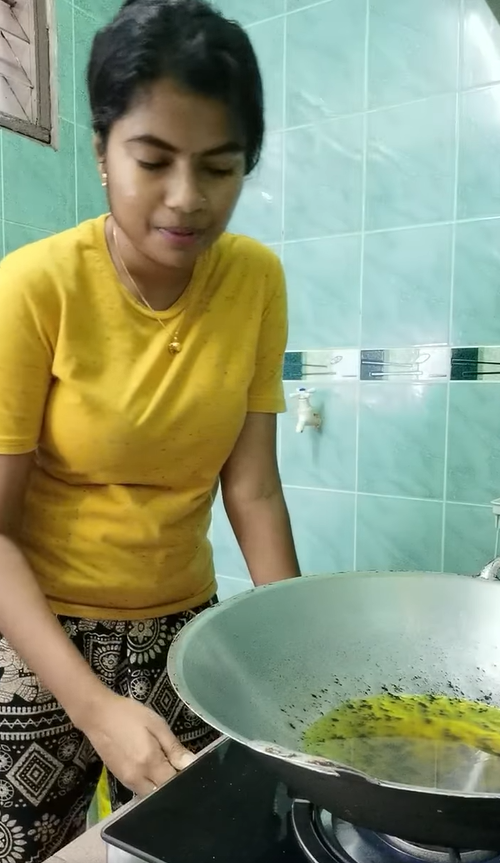 Image credit: Sailajah Segamat
After pouring the oil into the pan or wok, turn on the heat. Make sure the oil is evenly heated up.
---
Step 3: Add cut limes into hot oil
---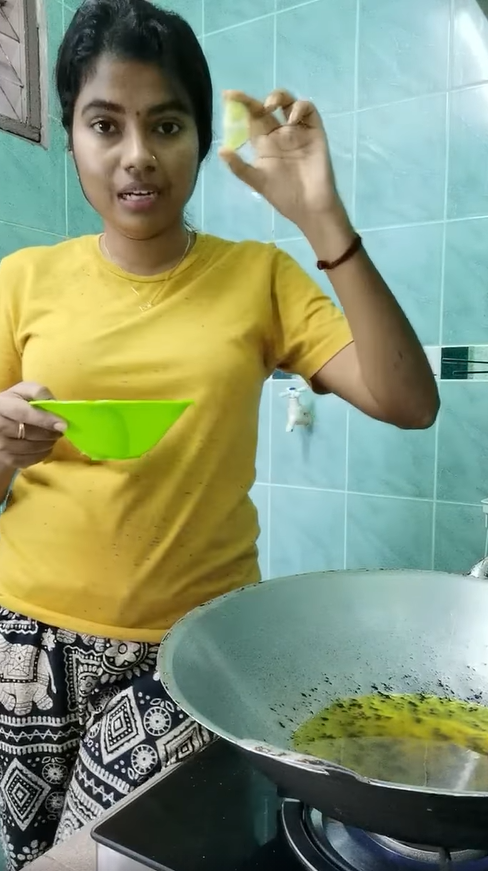 Image credit: Sailajah Segamat
Once the oil is heated up, add some lime wedges into the pan and fry. Here, Thana Sri advised people to be cautious as the oil will start splattering once the limes go in. 
---
Step 4: Cook the lime for few minutes
---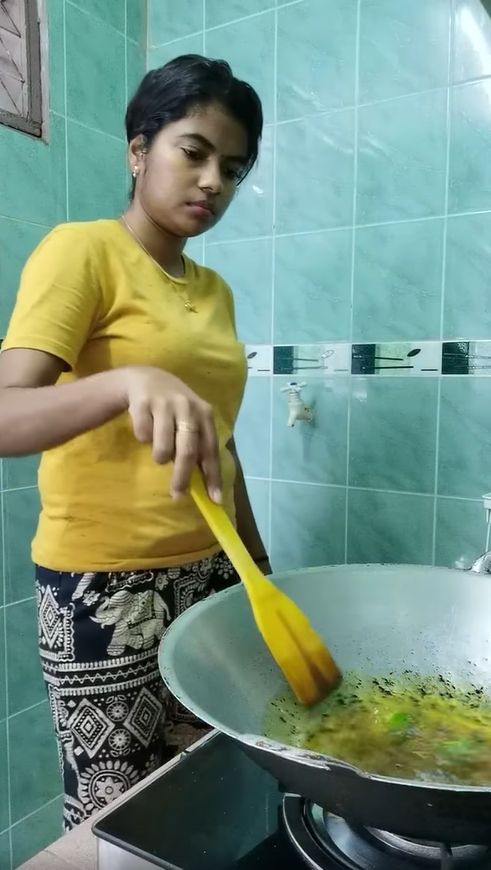 Image credit: Sailajah Segamat
Cook or fry the added lime for a few minutes until it starts turning brown. During this process, the smell of the oil will also change if it has been previously used for deep-frying fish, chicken or other foods.
---
Step 5: Wait for "dirt" to accumulate around the lime wedges
---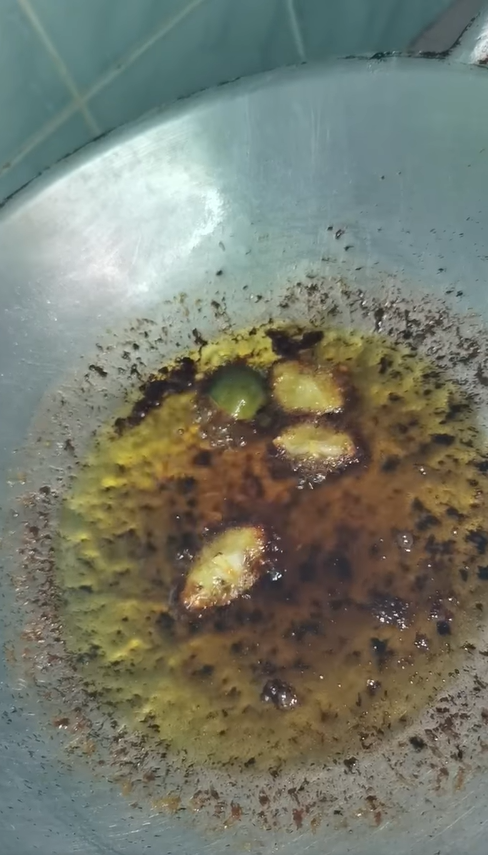 Image credit: Sailajah Segamat
When the cooking process is almost complete, the lime wedges turn brown, leaving clearer-looking oil. Thana Sri said as the lime cooks in the hot oil, it absorbs the odour of the food and separates the "dirt" from the oil which will accumulate around the limes.
---
Step 6: Cool off and filter the oil into a container
---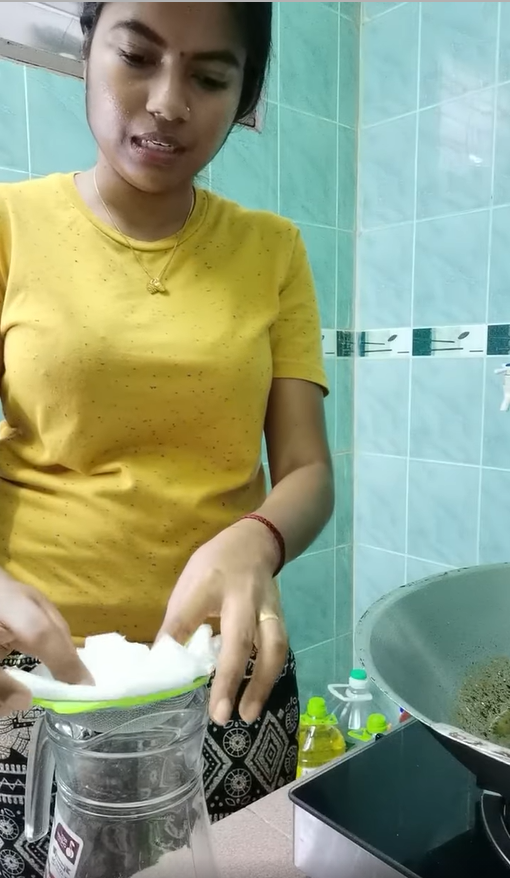 Image credit: Sailajah Segamat
Once the cooking process is complete, turn off the heat and let the oil cool completely before removing the lime wedges. Then, strain the oil through a sieve with a paper towel folded above it and into your preferred container to get clearer-looking oil!
---
Mixed reactions from netizens and followers
---
Netizens generally found the tip to be rather useful and thanked Thana Sri for sharing the information with them. Facebook users Meneha Meneha, Dhanalakshmi and Ravindran Ravi are among those who left a positive note suggesting that the tip is very useful and worth trying since cooking oil prices in Malaysia are steep.

Image credit: Sailajah Segamat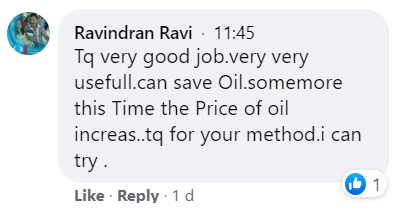 Image credit: Sailajah Segamat
Meanwhile, there are also some who are concerned about the safety of using the method.
Netizens Sangeeta Parab and Mohan Muthu commented that reusing cooking oil that has been used several times can be detrimental to health and should be avoided.


Image credit: Sailajah Segamat


Image credit: Sailajah Segamat
---
Consult an expert before trying the trick
---
While we do think that this kitchen hack is cool and can be useful to a lot of people at this time, netizens' concerns about the health-damaging effects of reusing cooking oil too many times is valid. That's why we would advice people to cross-check the safety of using such methods to "clean" cooking oil and to ensure that there are no potential side-effects with medical experts before trying it out.
Read more here: 
---
Cover image adapted from: Sailajah Segamat and Sailajah Segamat
Get more stories like this!
Drop us your email so you won't miss the latest news.