Neighbour's daughter passed SPM amid family struggles
---
For many, passing an exam with flying colours has always been a moment of pride accompanied by celebrations of joy and accolades. Since commemorating national examination results of students is quite popular in Malaysia, those who pass these exams with flying colours get featured on newspapers and television.
But it's equally important to celebrate those who manage to get through the exams despite family struggles, even if they didn't get straight As, like Viknesvary Picchaiayya who took to Facebook to celebrate her neighbour's daughter, Thesikha Balamarugan.
---
Neighbour's daughter fully passed SPM amid family struggles
---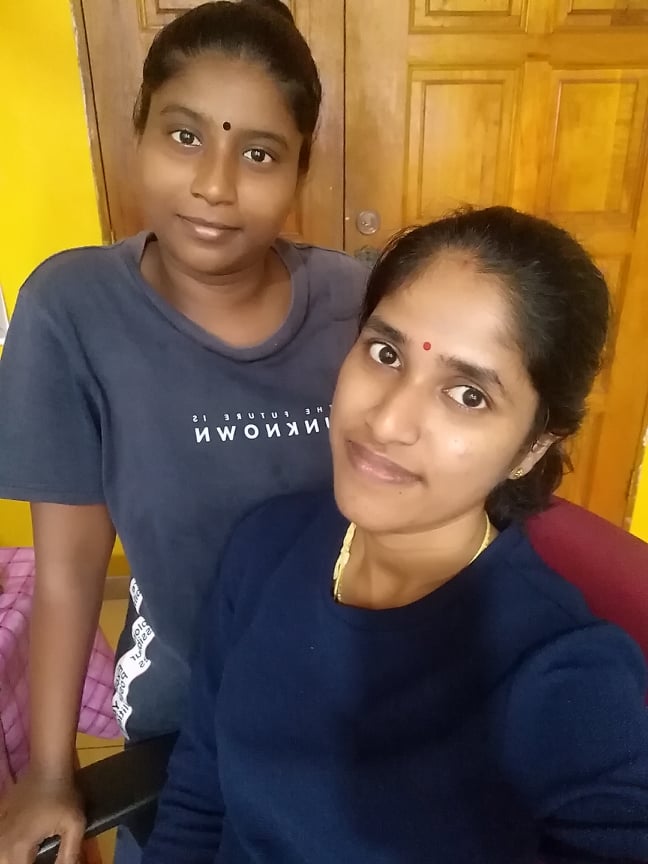 Image credit: Viknesvary Picchaiayya
On 10th June 2021, Facebook user Viknesvary Picchaiayya uploaded a post sharing the Sijil Pelajaran Malaysia (SPM) results of her neighbour's daughter, who passed all subjects in the national exam.
The post, which has now garnered over 24,000 reactions, 1,700 comments and 9,200 shares, celebrates the determination of a teenager who had to endure a lot of challenges to fully pass the national exam.
Viknesvary said in her post that her neighbour's daughter, whose identity was confirmed by The Smart Local Malaysia as Thesikha Balamarugan, had obtained the results without attending any tuition classes or receiving much support from anyone.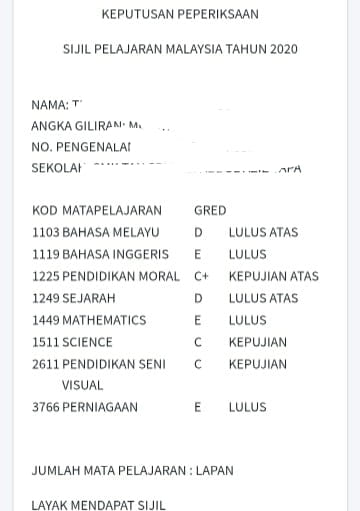 Image credit: Viknesvary Picchaiayya
Her parents are also believed to have lost their source of income during the movement control order that took a toll on their livelihoods.
Viknesvary mentioned in her post that the girl wakes up at 5AM every morning to help out her mother with chores and taking care of her younger siblings while juggling with her studies.
---
Supporting and encouraging neighbour's daughter
---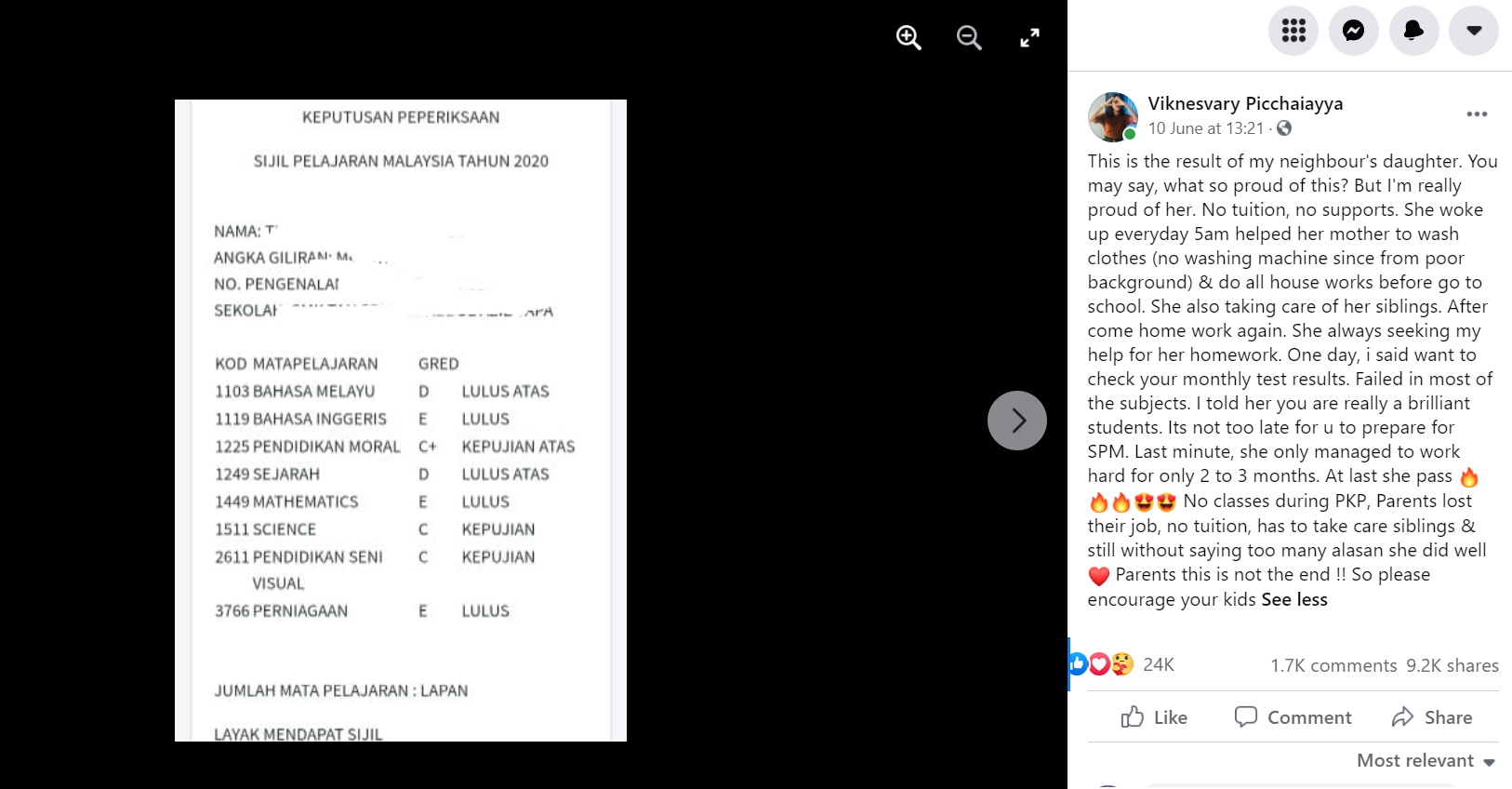 Image credit: Viknesvary Picchaiayya
Viknesvary also shared in her post on Thursday that initially when Thesikha approached her for doubts on homework, her monthly test results were below average.
"She always seeks my help for her homework. One day, I said I wanted to check your monthly test results. Failed in most of the subjects," she had written. 
But Viknesvary mentioned that she supported the girl through encouraging words to never give up and it wasn't "too late" to prepare for SPM. 
With only 2 to 3 months of preparation, Thesikha beat the odds and passed all the subjects in her SPM. Her results were shared on Facebook by Viknesvary who also urged parents out there to always encourage their children and motivate them to perform better in academics.
---
Woman celebrates the SPM results of her neighbour's daughter
---
Thesikha is one among the tens of thousands of students in Malaysia who still managed to perform well in their academics despite having to do so in a challenging environment. 
Children from underprivileged families often deal with a different set of struggles in life that people are not well aware of, simply because these stories are not told by many.
Therefore, it's vital that we realise passing or failing an exam should never be the benchmark to judge someone's worth. Some may have tried their best, while others may not have because they didn't get the support they needed. 
So, always remember to encourage the people around you to achieve better things in life cause it's the act of supporting that makes a difference in everyone's success.
Read more here: 
---
Cover image adapted from: Viknesvary Picchaiayya / Viknesvary Picchaiayya
Get more stories like this!
Drop us your email so you won't miss the latest news.