Quick and easy meals to cook at home during MCO
---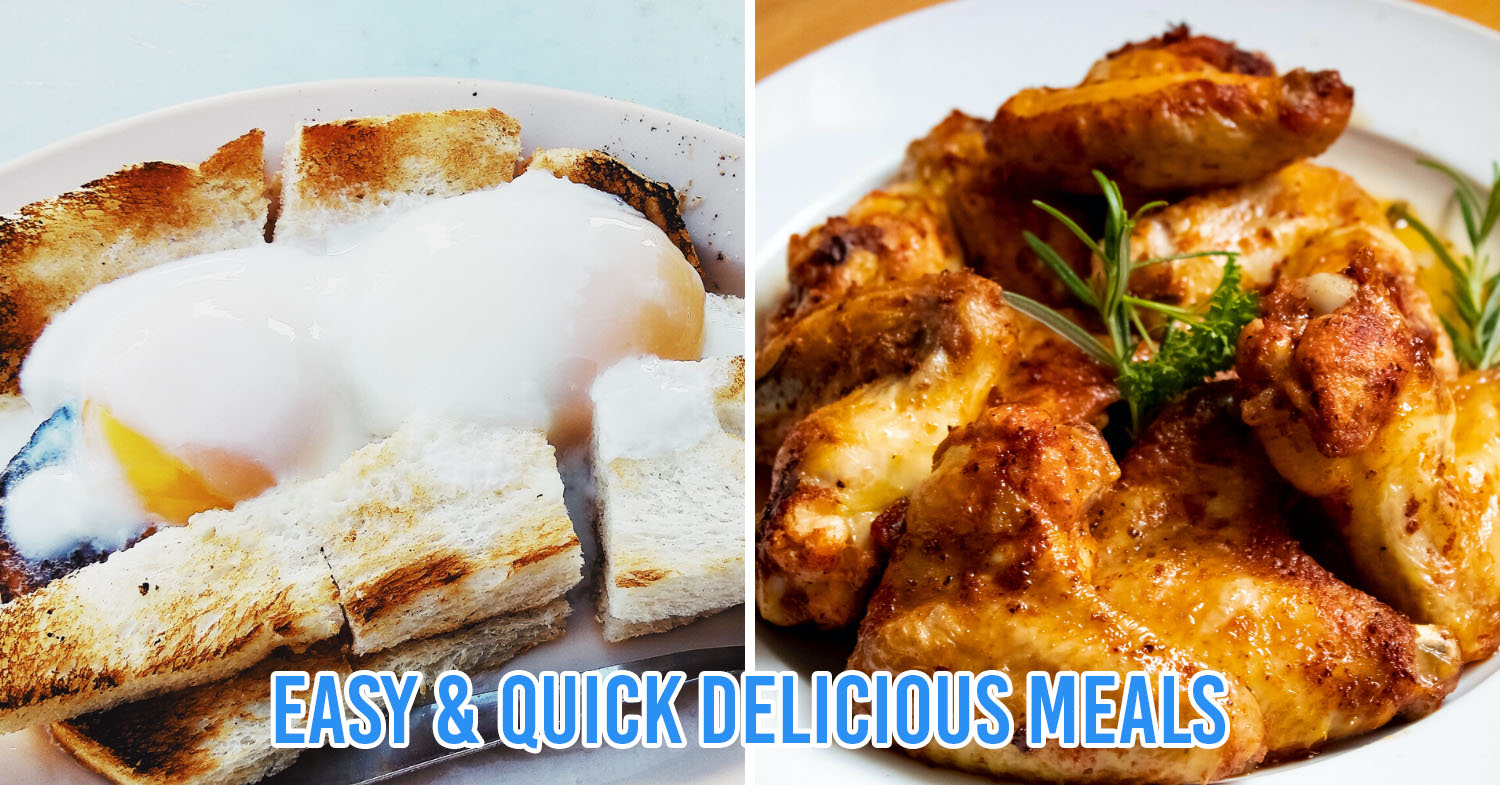 Delicious easy meals
Image adapted from: Oliver Twist & Harry Dona
Squeezing in a healthy meal while working from home can be tricky, which is why we have put together a list of easy meals for you to cook during your next lunch break. 
Most of these 8 easy recipes require minimal ingredients and all can be put together in under 30 minutes each. 
---
1. Eggs in a nest – 2-in-1 breakfast
---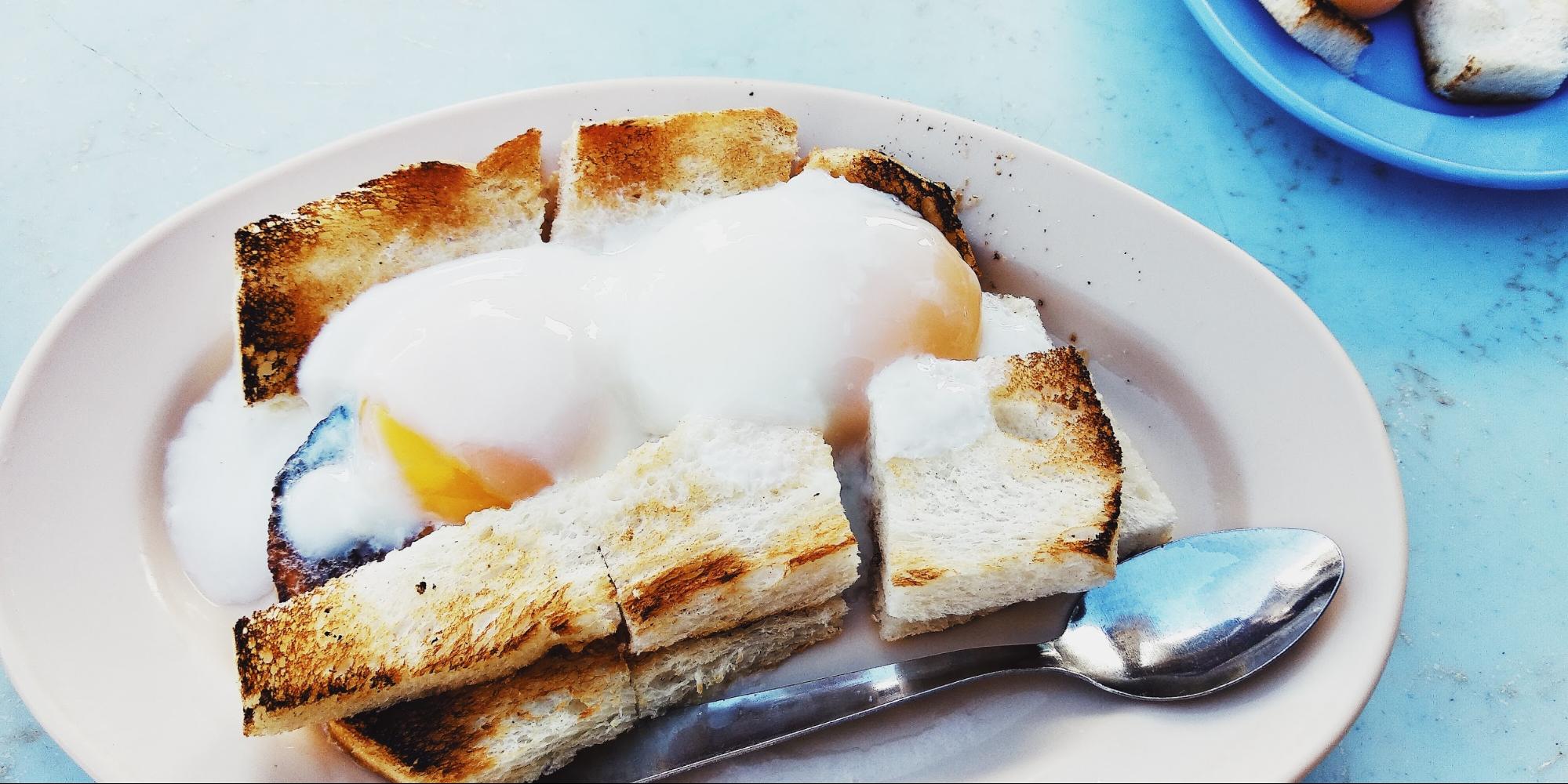 Image credit: Oliver Twist
Having telur separuh masak with roti bakar is a favourite mamak dish for many Malaysians. We can easily order it for breakfast, lunch, or dinner. 
If you have been craving for bread dipped in runny eggy goodness and want to try making it yourself, eggs in a nest is a twist on a local favourite, and you can get it ready in under 5 minutes without leaving home. 
Ingredients: 
1 egg

1 piece of bread 

Salt and pepper
Instructions: 
Cut a hole in the centre of your bread to create the "nest" where your egg will sit. 

Heat up 2 tablespoons of oil in a frying pan and toast your bread on both sides.

Once both sides are toasted, crack an egg in the center and season with salt and pepper. 

Cover and cook for 5 minutes.  
Note: You can add cheese or cooked meat slices on your egg for a heavier meal. After adding your toppings, cover your pan with a lid for an additional 3 minutes or until your cheese has melted. 
Recipe credit: Chowhound.
---
2. Microwave scrambled eggs – ready in 2 minutes
---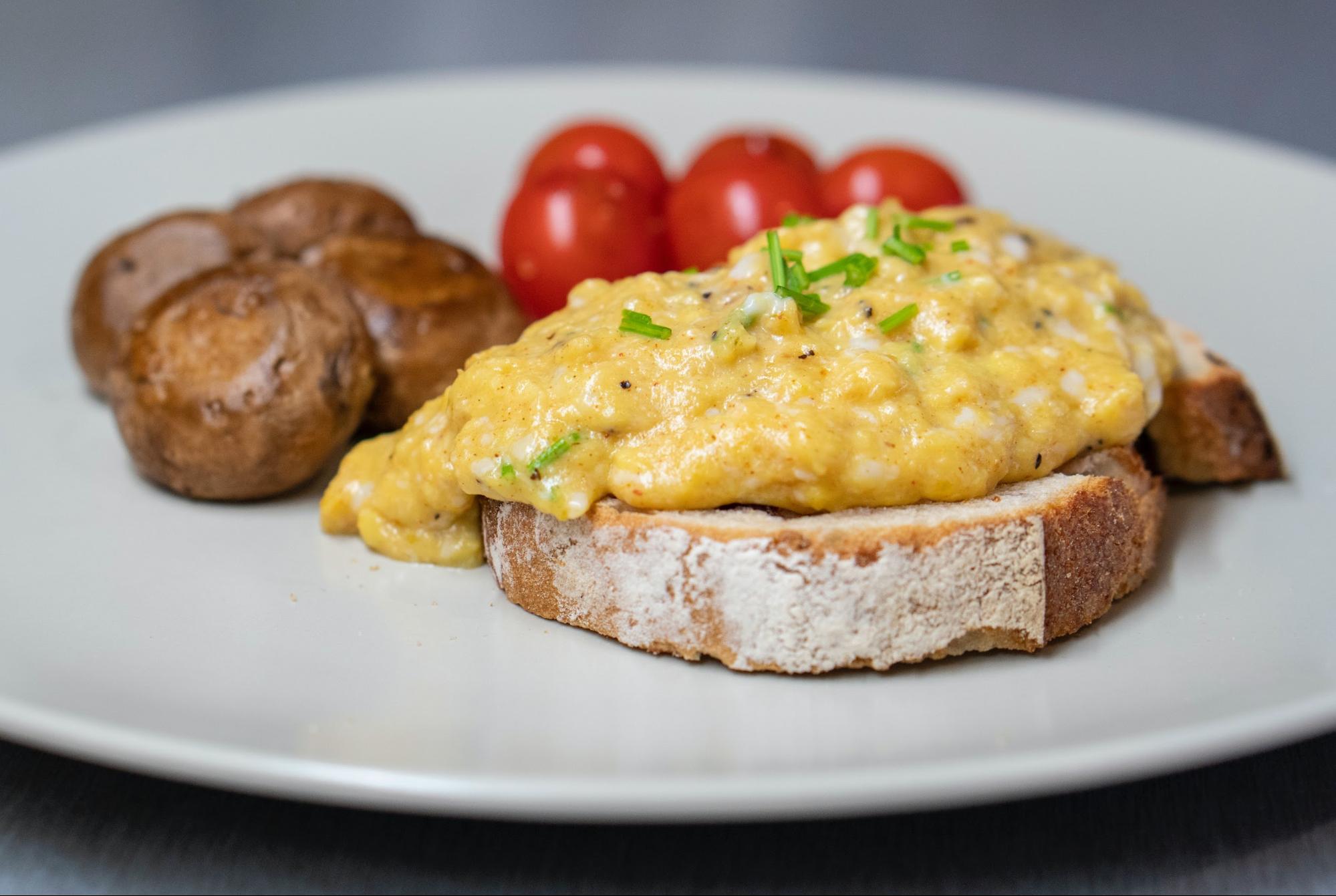 Image credit: Amirali Mirhashemian
Some days,  you just want to sleep in a little longer and ignore your alarm. These microwaved scrambled eggs are perfect for those mornings as they can be whipped up in less than 2 minutes. 
Ingredients:
2 eggs

2 tbsp milk

Salt and pepper

1 mug
Instructions:
Wipe the inside of your mug with vegetable oil or butter. 

Crack your eggs in the mug and add in the milk, salt, and pepper. Cover with plastic wrap and poke a few holes for ventilation. 

Microwave on medium-high for 1 minute and 45 seconds, stirring several times during cooking.
If you have a bit more time, toss in some mushrooms and tomatoes in a pan with a teaspoon of olive oil and fry over high heat for 10 minutes. Season with salt and pepper as desired. 
This recipe is adapted from get cracking. 
---
3. Broccoli & cheese stuffed potatoes – ready in 11 minutes
---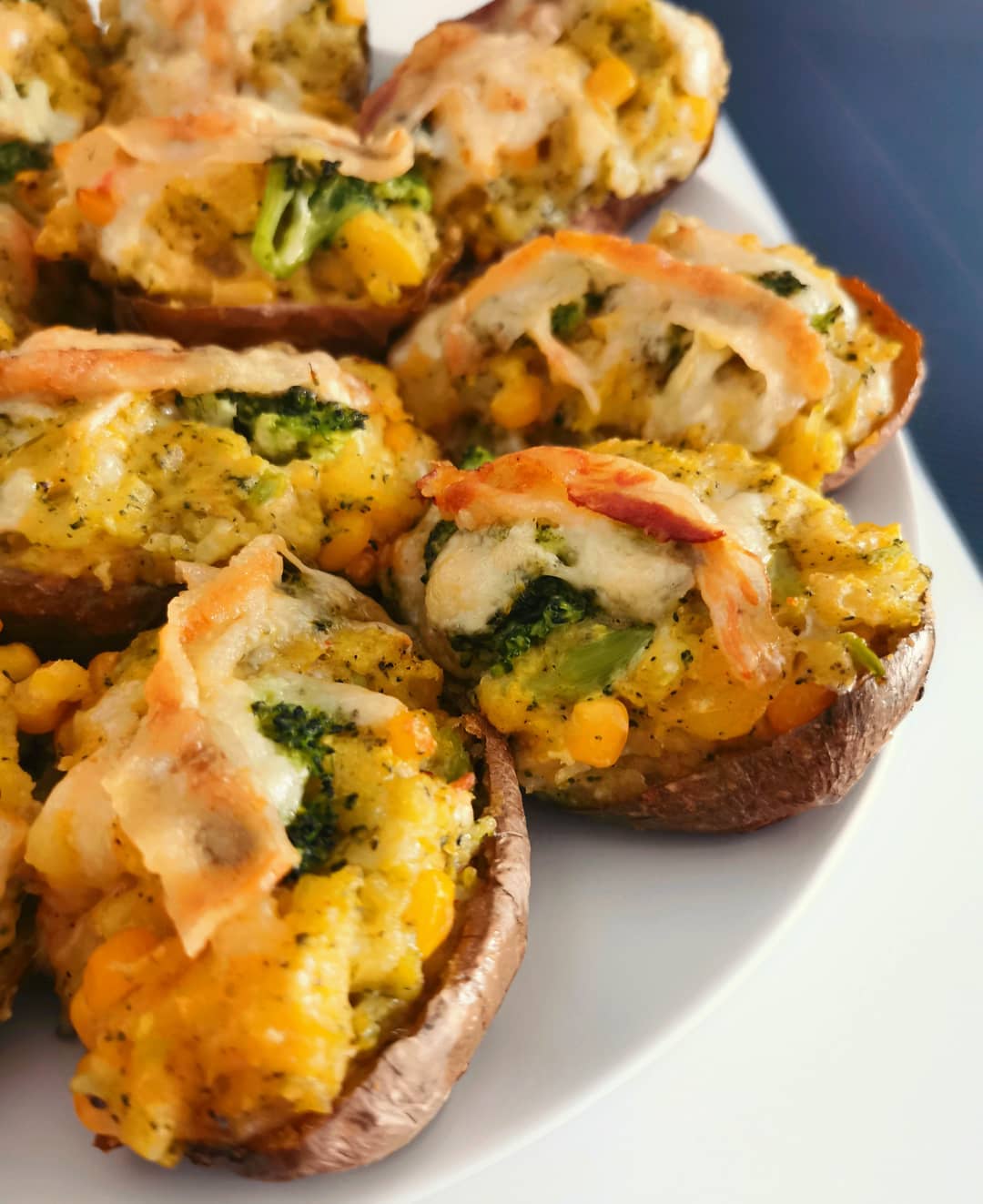 Image credit: @andreja.bulesic.os
Potatoes are known to be one of the healthiest types of food as they are high in fibre and vitamins which are good for your eyes. Even though they are good enough to be eaten alone, you can add broccoli and cheese for a jazzed-up  low-carb lunch or dinner.
Ingredients:
1 large potato

4 cooked broccoli florets 

1 cup of cheddar cheese

 

Salt and pepper
Instructions:
After washing the potato thoroughly, pierce it with a fork several times in different areas. Wrap your entire potato in a damp paper towel which will cause a steaming effect.

Place on a microwave-safe plate and microwave on high for 3 minutes before flipping it onto the other side and microwaving it for another 3 minutes. Let your potato cool before slicing it down the middle to create a pocket. 

 Stuff the pocket with broccoli and cheese and microwave again on high for another 5 minutes or when your cheese has melted. 
Note: Piercing holes in a potato creates a way for steam to escape – and prevents your potato from exploding from pressure.  
This recipe is adapted from a couple cooks. 
---
4. Margherita flatbread pizza – ready in 8 minutes
---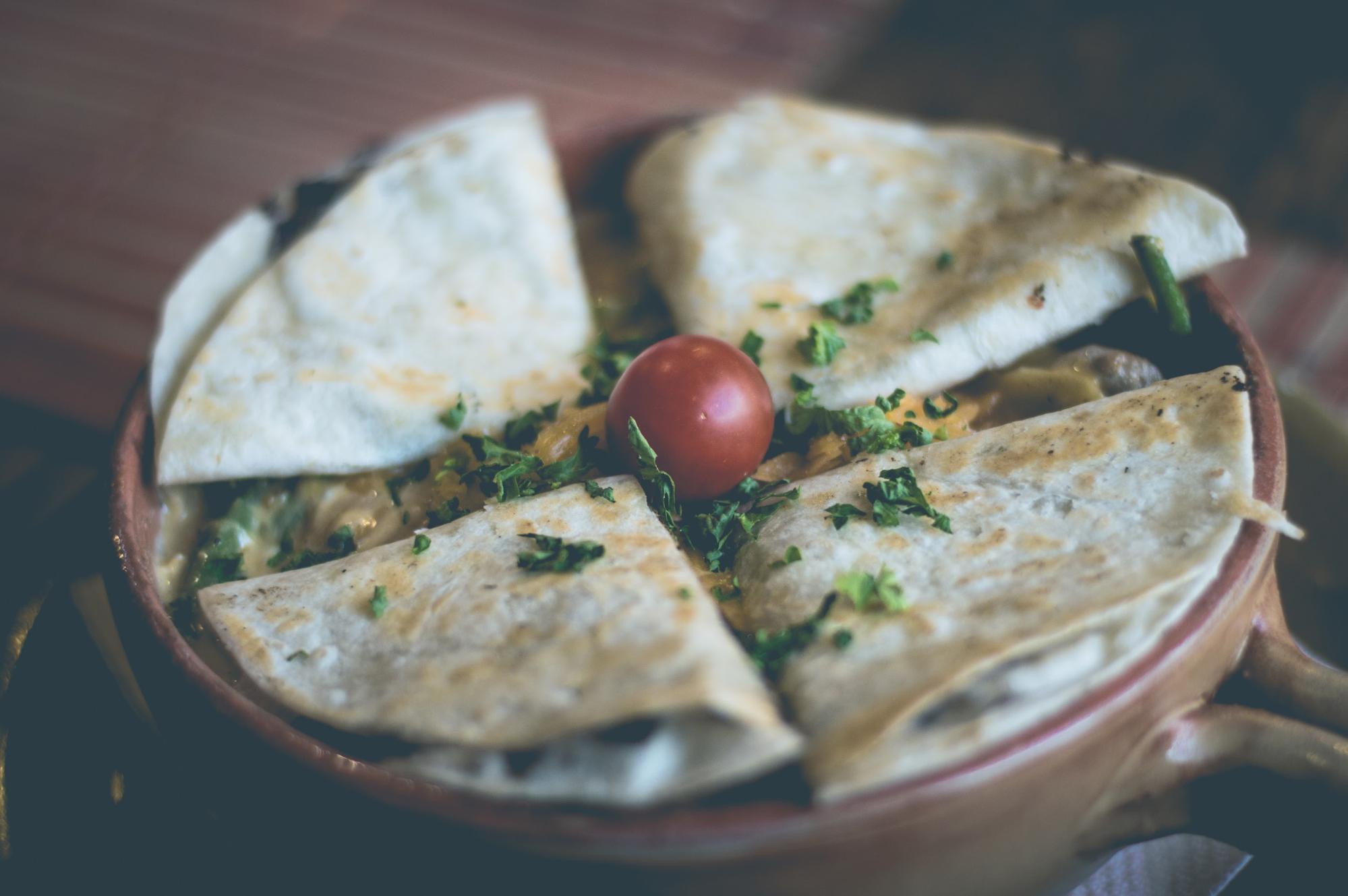 Image credit: Raduz
You don't need the skills of an Italian chef to create this delicious pizza. All you need is any flat bread, or even frozen roti canai. This simple yet delicious pizza can be whipped up in under 8 minutes, but we can't promise it will last a minute out of the pan.
Ingredients:
1 slice of flatbread

1 tomato

3 slices of mozzarella cheese

4 large basil leaves
Instructions:
Heat up 2 tablespoons of vegetable oil in a pan and toast your flat bread on both sides.

Layer the tomato, mozzarella, and basil leaves on one half of the flatbread and fold the empty half over. Cook for another two minutes, or until the cheese melts. Flip and cook until both sides are brown.
Note: If preferred, layer cooked meat on top of the tomatoes before adding the mozzarella.
This recipe is adapted from Let The Baking Begin.
---
5. Spinach and garlic mashed potatoes – ready in 10 minutes
---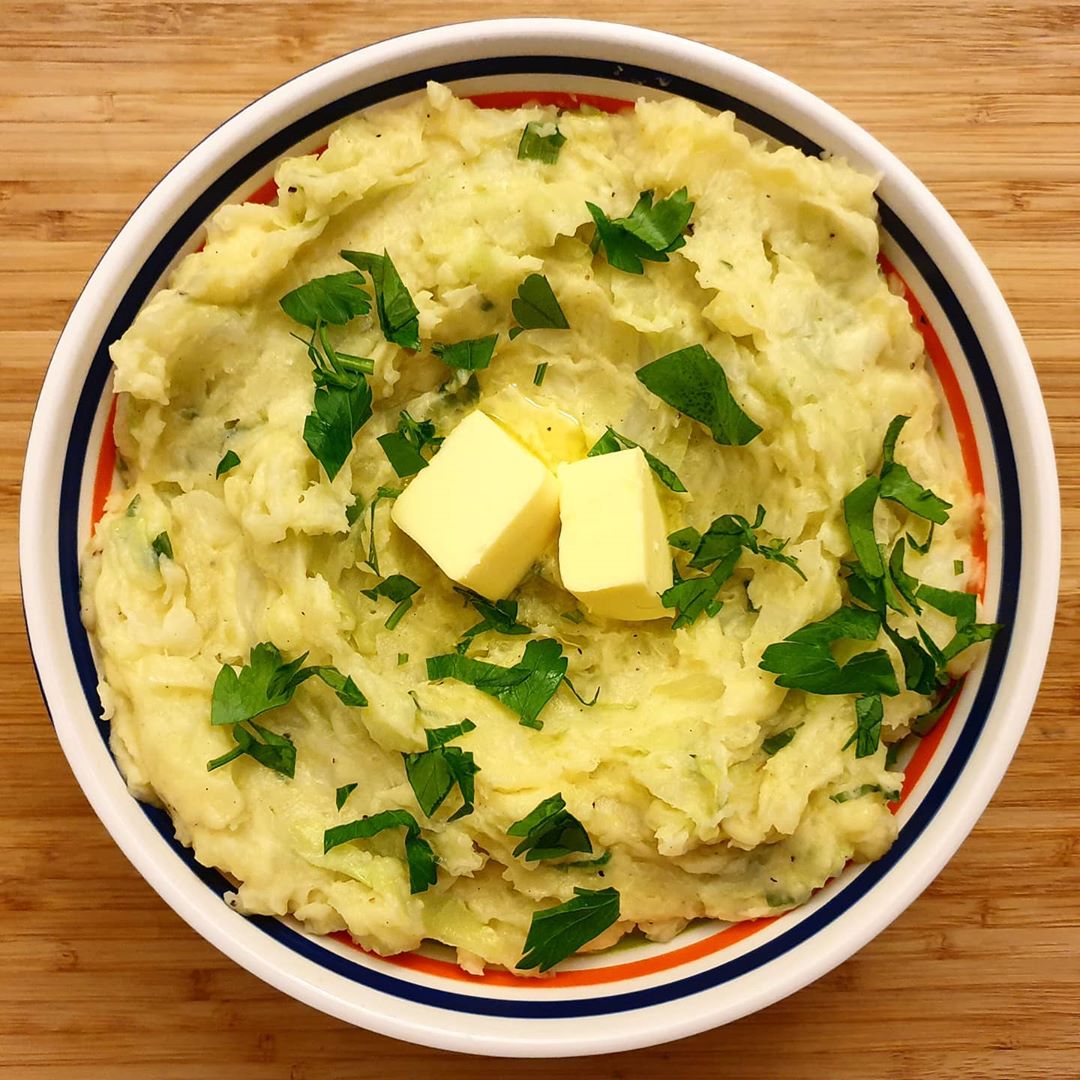 Image credit: @piggymcpigface
Mashed potatoes are always a crowd favourite and a staple to keep in your fridge. You can dress it up by adding beef bacon bits or have it on its own. 
This dish can go with anything and tastes better the next day as well, so making a big batch is worth every bite. 
Ingredients:
2 potatoes

3 tbsp butter

1/4 tsp garlic powder

Salt

and

pepper 

1/4 cup milk 

2 cups spinach
Instructions:
Wash the potatoes and poke several times with a fork. Place the potatoes on a microwave-safe plate and microwave on high for 5 minutes. Let the potatoes cool and cut into smaller pieces for easier smashing. 

In a separate bowl, add potatoes, the butter, garlic powder, salt, pepper, and milk. 

Mash the potatoes until the butter is melted and the seasonings are evenly distributed.

Add spinach and use a spoon to fold it into the potatoes. 

Taste and adjust where needed.
Note: Your potato is cooked when you poke your fork in the middle and it feels tender. Keep leftovers in the fridge for up to 3 days in an airtight container. 
This recipe is adapted from BUDGETBYTE$.
---
6. Vegetable cheese rice casserole – ready in 2 minutes
---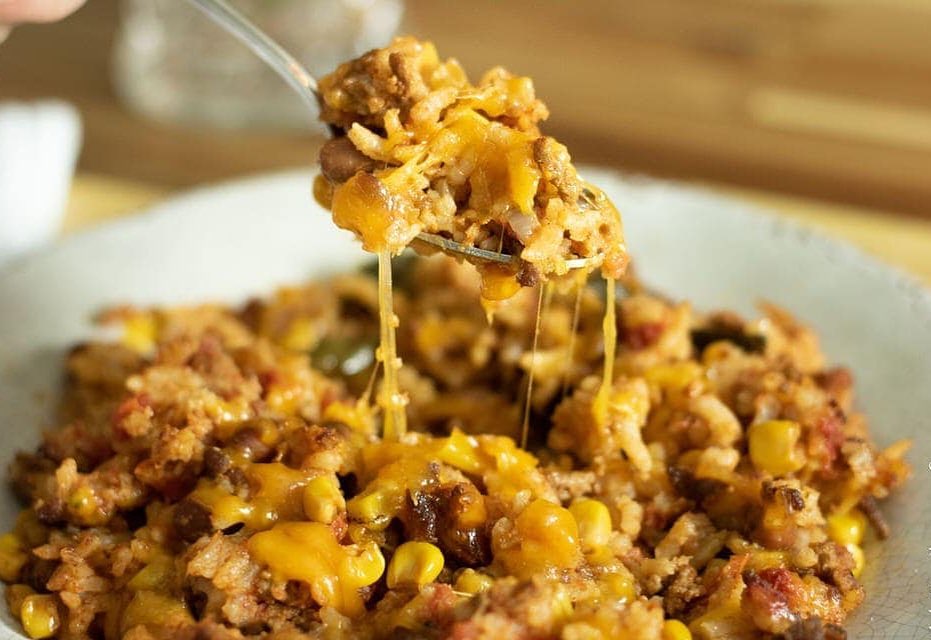 Image credit: @thebutteredhome
When you need a little pick-me-up, a good cheesy rice casserole is the ticket. This 4-ingredient casserole dish is not only comforting but also very easy to whip up.
Ingredients:
Half a cup of cooked rice

4 cooked broccoli florets

2 tbsp of sweet corn

2 tbsp of cheddar cheese 
Instructions:
Add broccoli, cheese, and sweet corn in a mug and heat in the microwave on high for 2 minutes. 

Smash the broccoli up in the mug and add the cooked rice. Mix thoroughly until the rice is coated. 
This recipe is adapted from The Tiptoe Fairy.
---
7. Peanut butter cookies – only 3 ingredients needed
---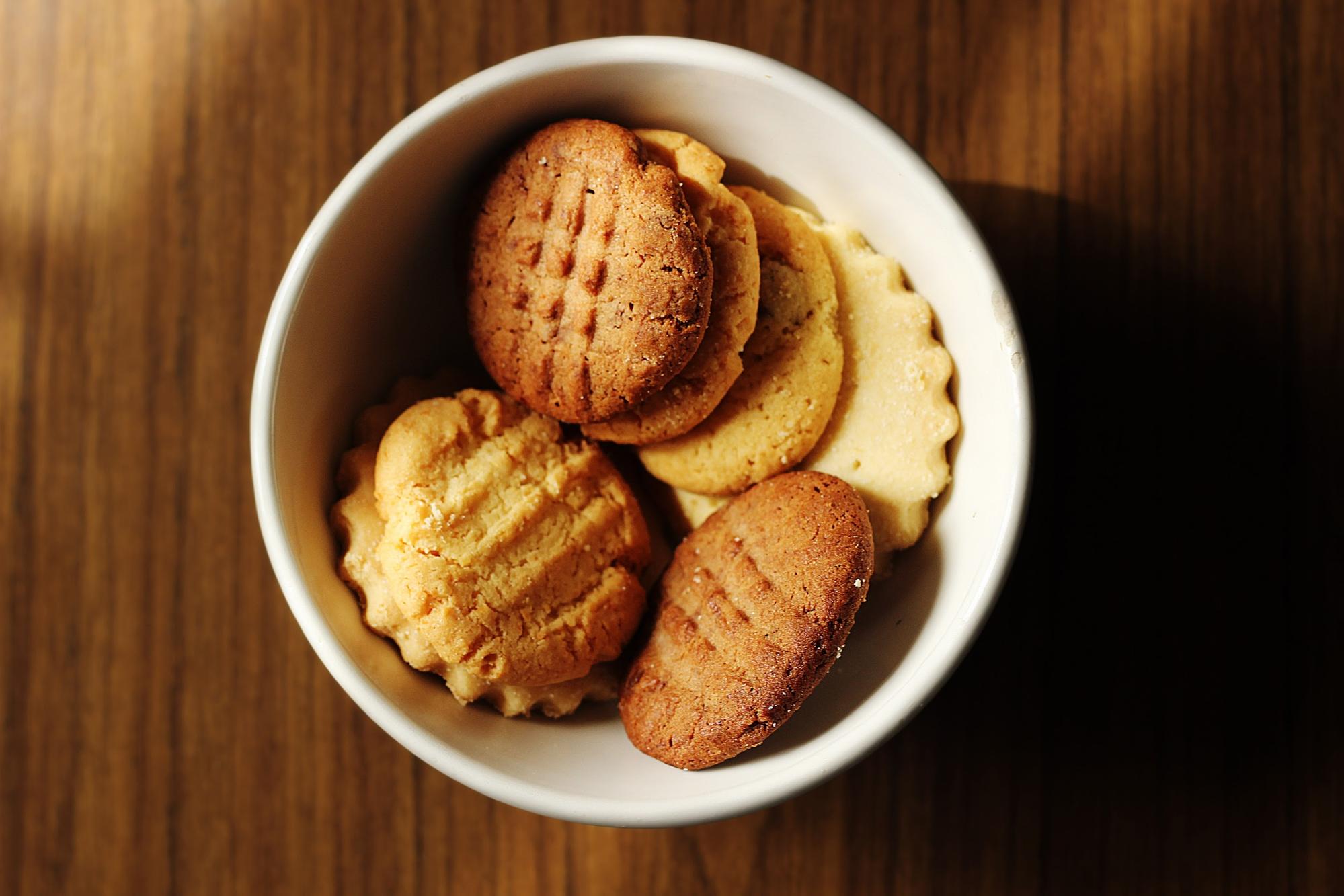 Image credit: Pixabay
If you are going to snack, it should at least be on these 3-ingredient peanut butter cookies. Not only are they easy to cook, but they will also be ready for your snacking convenience in under 10 minutes. 
Ingredients:
1 cup peanut butter

1 cup white sugar

1 egg
Instructions:
Combine all your ingredients in a bowl and mix till smooth. Line your baking tray with parchment paper, or the bowl coat with butter instead.

Drop a tablespoon of dough onto the prepared baking sheet, leaving a 3-inch gap between each cookie dough. 

Bake at 175°C for 6 to 8 minutes, and try not to overcook them. Cool at room temperature before eating. 
Note: Roll any leftover dough into little balls and freeze. Pop them directly onto the oven whenever you feel like having a snack. 
Recipe credit: allrecipes.
---
8. Chicken wings with herbs and honey – succulent chicken in 30 minutes
---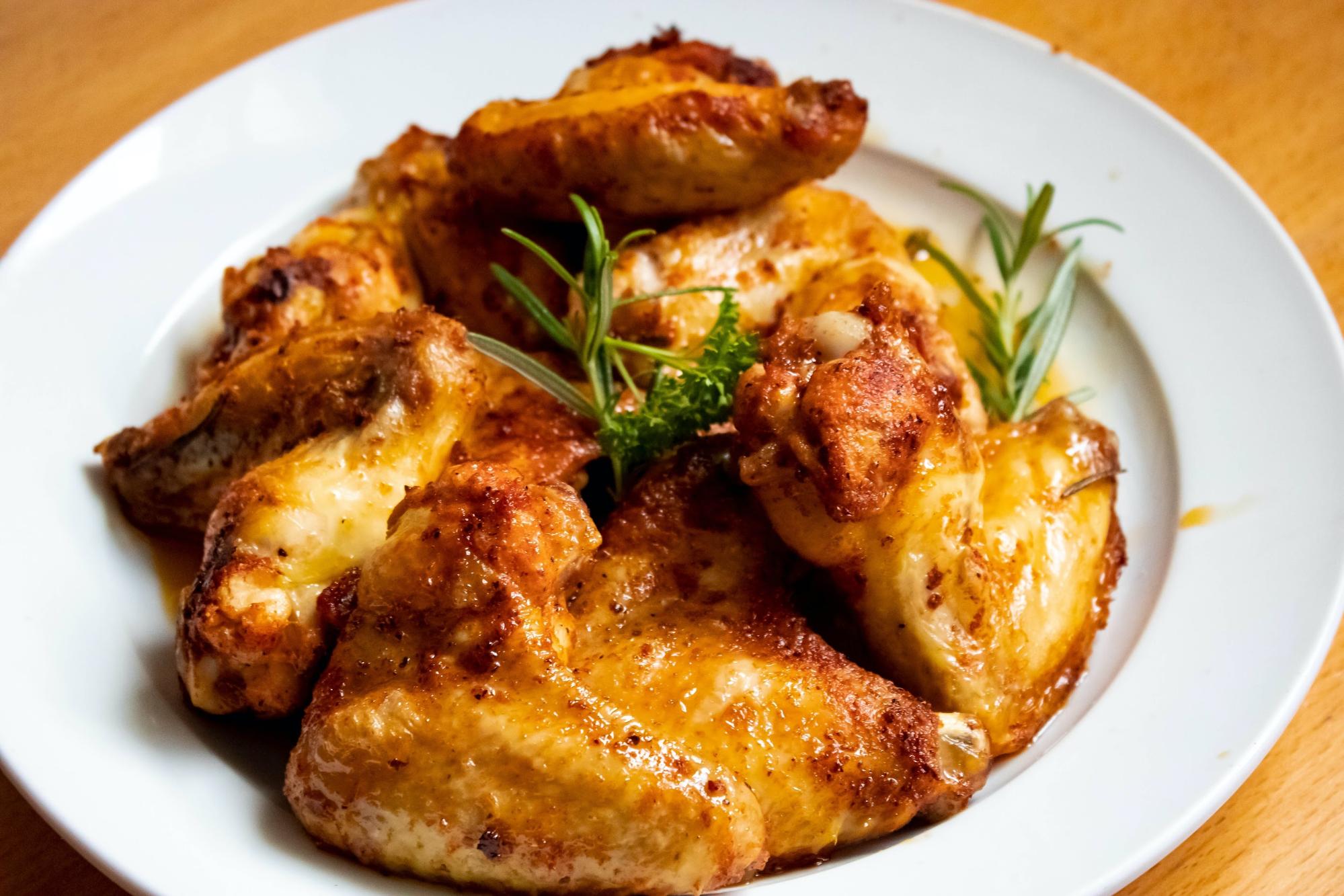 Image credit: Harry Dona
Cooking chicken can be a little daunting for some people – it's a hit-and-miss, especially when cooking certain parts of the bird. But with this foolproof chicken wing recipe and just two other ingredients, you can produce succulent delicious chicken. 
Ingredients:
1KG chicken wings

3 tbsp Italian seasoning

Honey
Instructions:
Preheat your oven to 230°C.

Place the chicken wings in a large mixing bowl and add the Italian seasoning. Mix till all the chicken is coated. 

Place the wings on a large baking sheet in a single layer.

Bake in the oven for 20 to 30 minutes, or until crispy and cooked through.

Remove from the oven, transfer to a serving platter, and drizzle with honey.
Note: Marinade your chicken overnight for a punchier flavour. 
Recipe credit: The Roasted Root.
---
Easy meals that people with tight schedules can cook
---
Quick meals do not have to be bland. So instead of picking up the phone to order takeaway all the time, give one of these recipes a try one day. You'd be surprised with what you can cook in half an hour or less.
Read more Malaysian news:
Get more stories like this!
Drop us your email so you won't miss the latest news.