Free things to do in KL
---
If you're a regular visitor to Kuala Lumpur or a resident of the bustling city, you're probably on the lookout for things to do in the capital come the weekends. While mall hopping and food hunting are no-brainer activities, you'll probably be glad to know you can have a good time without having to pay a single cent too.
From leisurely hikes to art exhibitions, the array of must-visit attractions in Malaysia is vast – and many of them don't even require you to whip out your wallet. We gathered a list of 12 free things to do in KL, covering landmarks, nature gems, and hidden hangout spots.
---
1. Discover a maze-like bookstore & food vendors at REXKL
---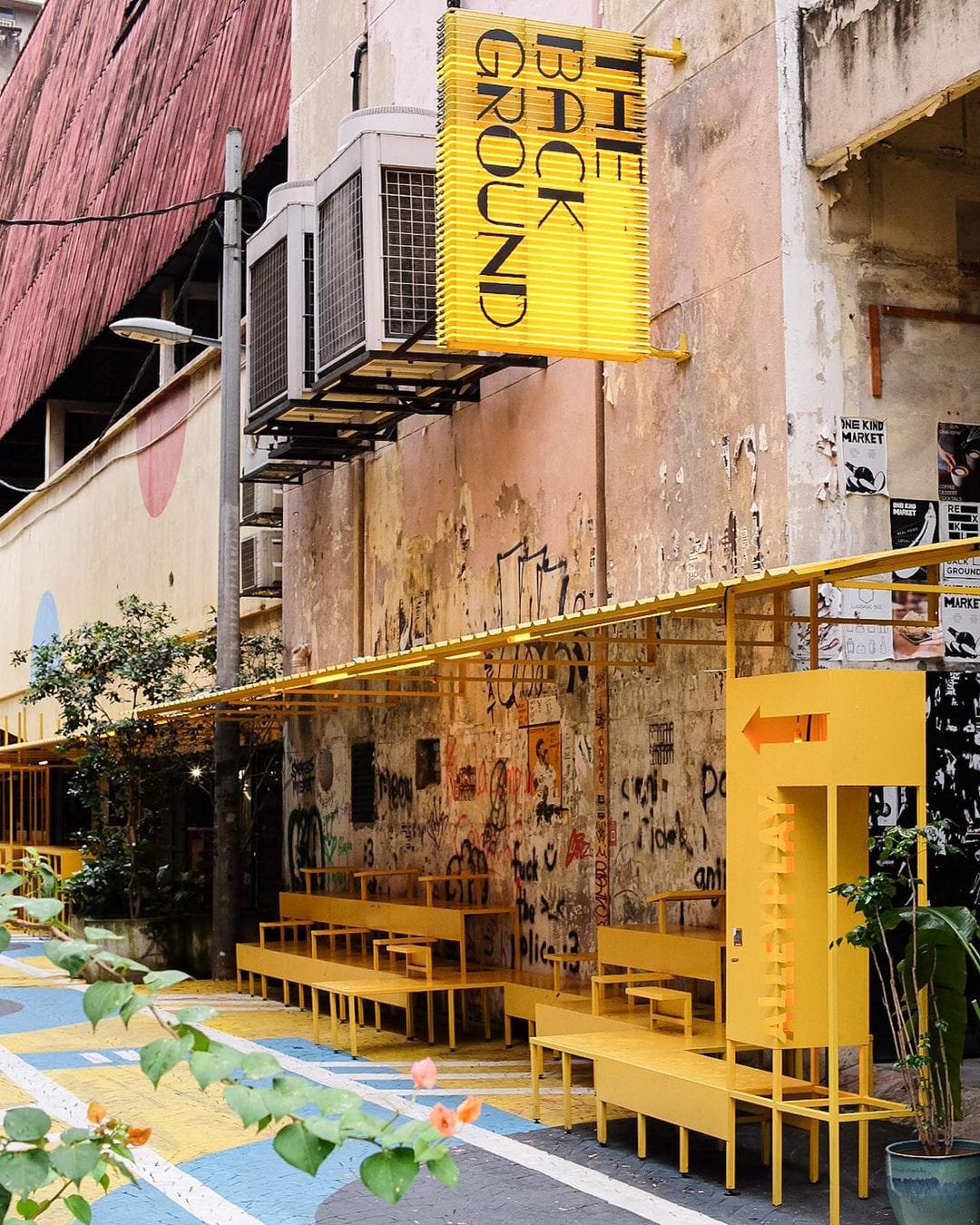 Image credit: @thebackgroundkl
You've likely passed REXKL while exploring Petaling Street and wondered what the artsy-looking building holds. Formerly a cinema, it was converted into a lifestyle hub in 2019, and now houses coffee shops and a selection of restaurants – including The Background – serving everything from hand-pulled noodles to barbecued ribs.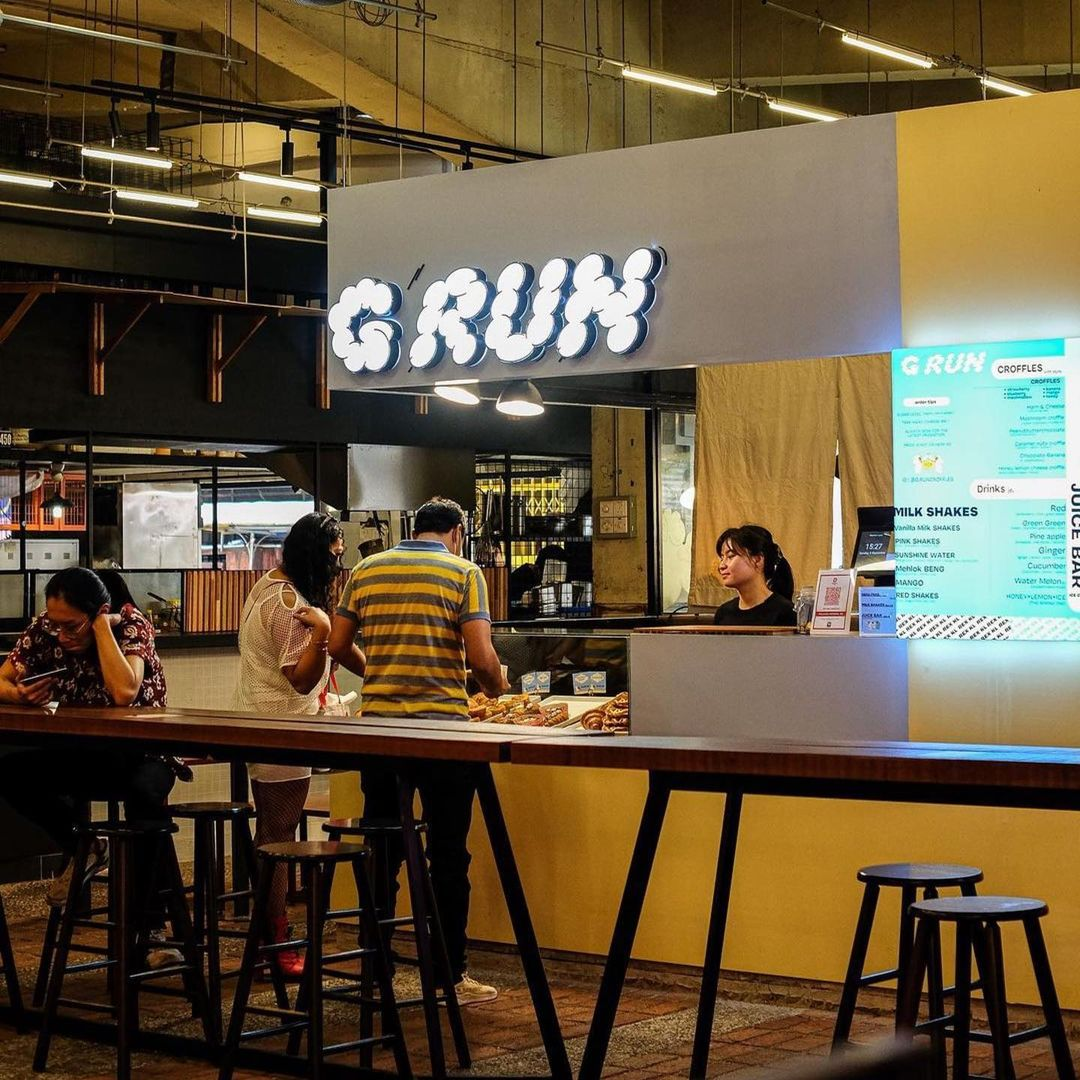 Image credit: @g.runcroffle
To accommodate patrons, there are various seating options scattered around the hub – bar seats, outdoor benches, and dining tables included. A new addition is the yellow bleacher-style seating at Alley Play along the building's facade, where you can chill out and people watch.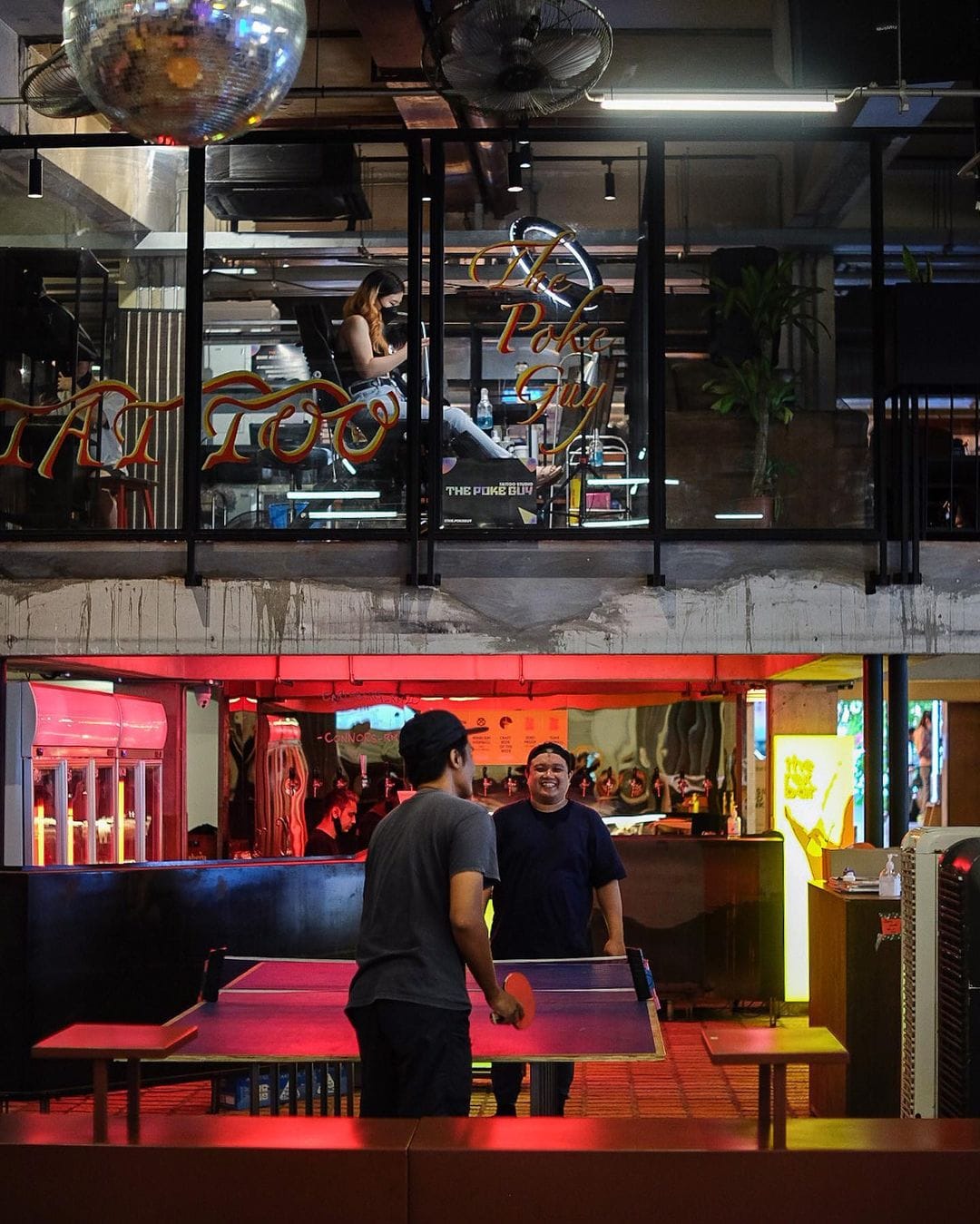 Image credit: @thebackgroundkl
Other than eat and lepak at The Background, you can also enjoy a game of ping pong, and catch live music performances and bazaars on selected weekends and weekdays. Check out all the latest happenings on their social media pages.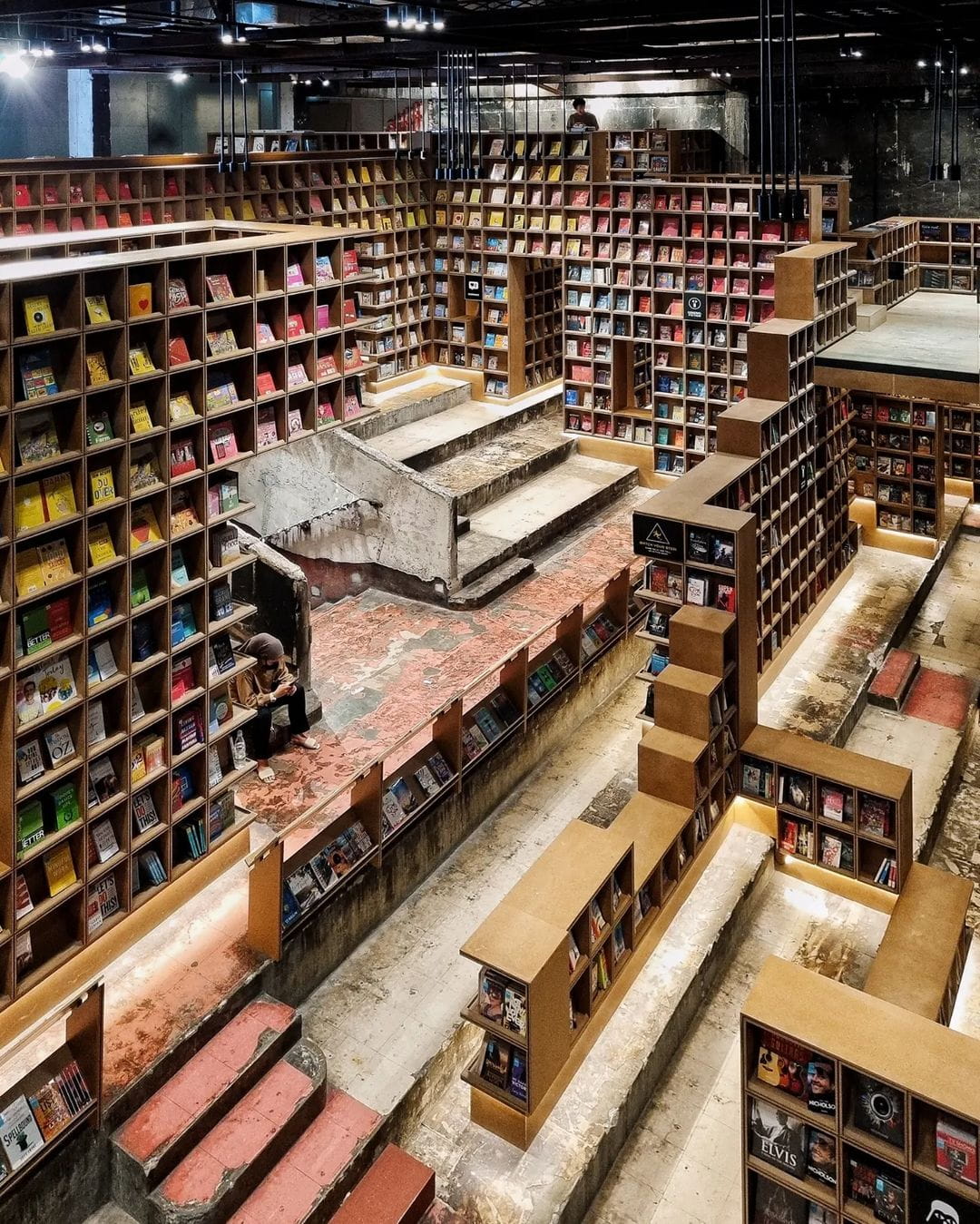 Image credit: @sarahahmad.jpeg
Wander up to the highest floor of the exposed-brick building to find BookXcess's flagship outlet. Boasting a maze-like structure and towering bookshelves housing over 80,000 books on varying floor levels, the bookstore has become popular among locals looking to browse for books and take photos. 
Watch our video feature here: 
Address: 80, Jalan Sultan, City Centre, 50000 Kuala Lumpur, WPKL
Opening hours: Mon-Thu 8am-10pm | Fri-Sun 8am-12am
Contact: REXKL website | Facebook
---
2. Take a stroll along the futuristic Saloma Link Bridge
---

Image credit: @kathir_ram
Malaysia is home to several bridges that do a lot more than just provide a crossing for vehicles and pedestrians. Some light up at night, making them truly iconic sights to behold. One of these is Saloma Link Bridge, a new futuristic landmark in the heart of KL. 
Besides making it easy for locals to travel between Kampung Baru and the Kuala Lumpur city centre over the Klang River, the bridge is illuminated at night between 7pm-10pm. For Merdeka, it is known to light up the night sky with the familiar bold colours of the Jalur Gemilang.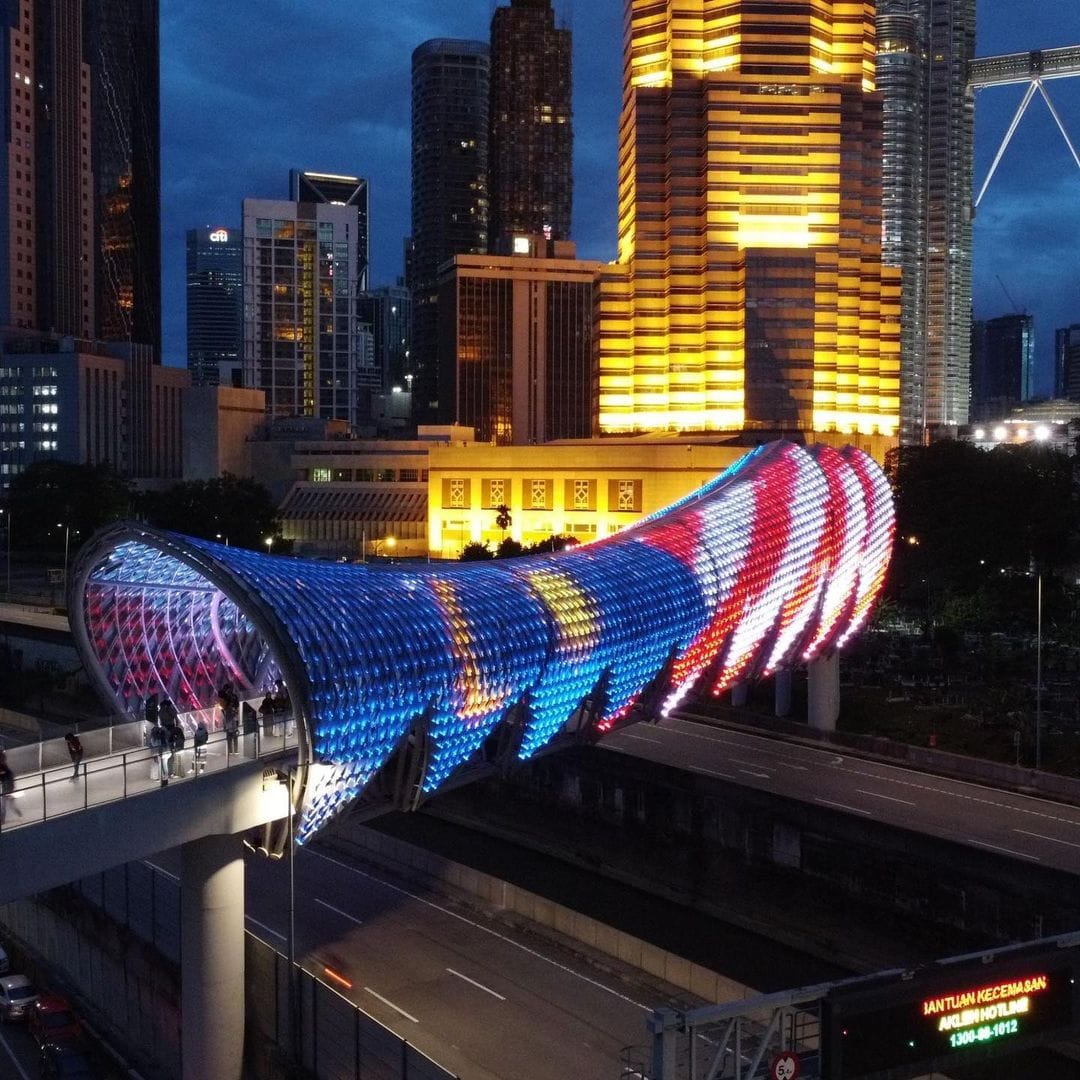 Image credit: @thesmartlocalmy
Fun fact: The bridge was named after the Malaysian-Singaporean singer, Saloma, and was designed to resemble overlapping betel nut leaves, or Sirih Junjung. 
Getting here: Saloma Link Bridge is about a 10-minute walk from KLCC. Head towards the direction of Menara Public Bank, between Jalan Ampang, Jalan P. Ramlee and Jalan Yap Kwan Seng. There is an open-air carpark on your right – and on your left is the entrance to the bridge, at the end of Jalan Saloma. 
Opening hours: 24 hours, Daily
---
3. Go for a leisurely hike at Taman Tugu
---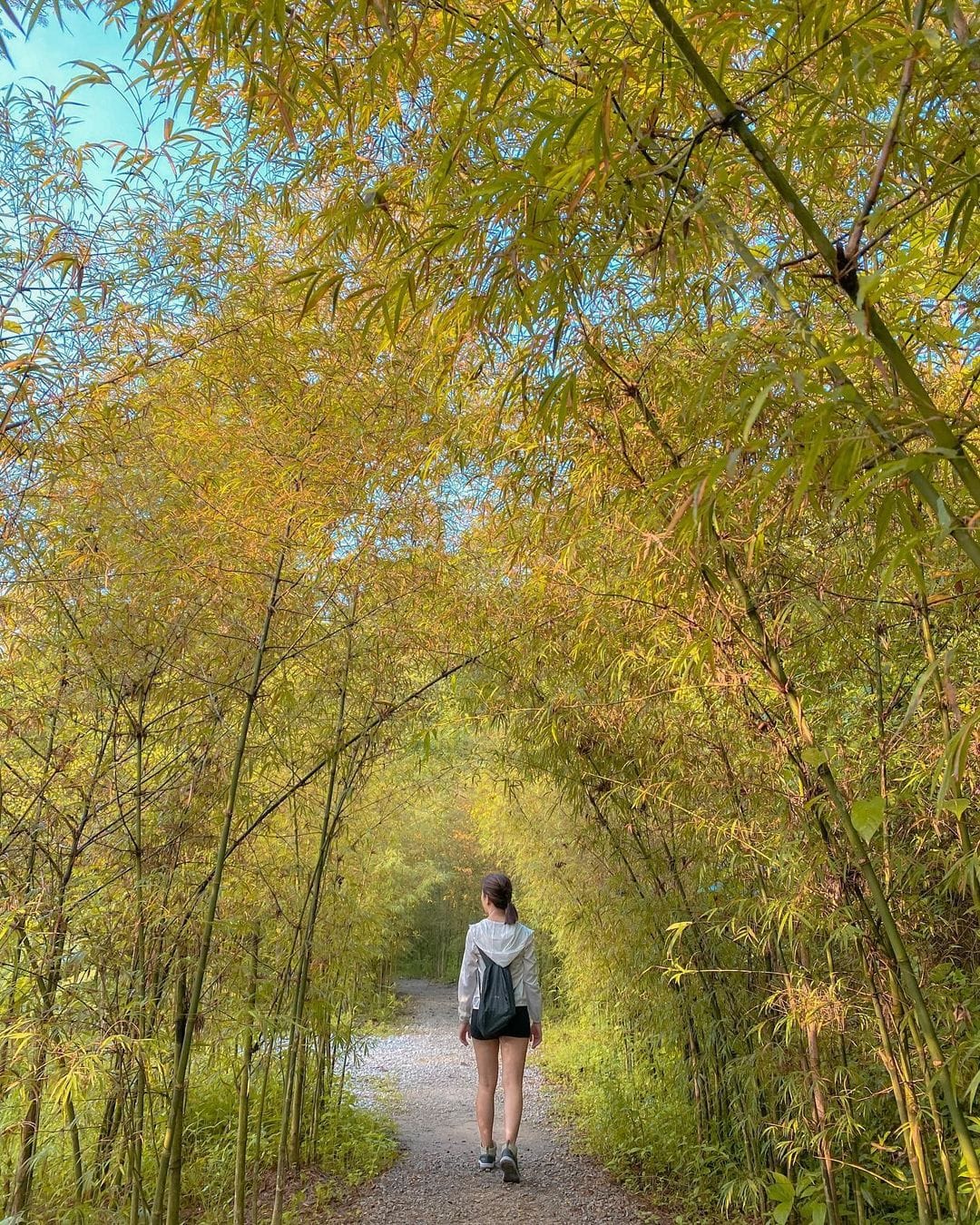 Image credit: @cherlydinggg
Though KL is known for its glittering skyscrapers and bustling malls, nature gems can nevertheless be found nestled in the heart of the city. If you're looking to spend a day in nature, put on your walking shoes and drop by Taman Tugu for a hike. This 66-acre park is set on a plot of land once reserved for a theme park, and was conserved along with the secondary forest contained within it.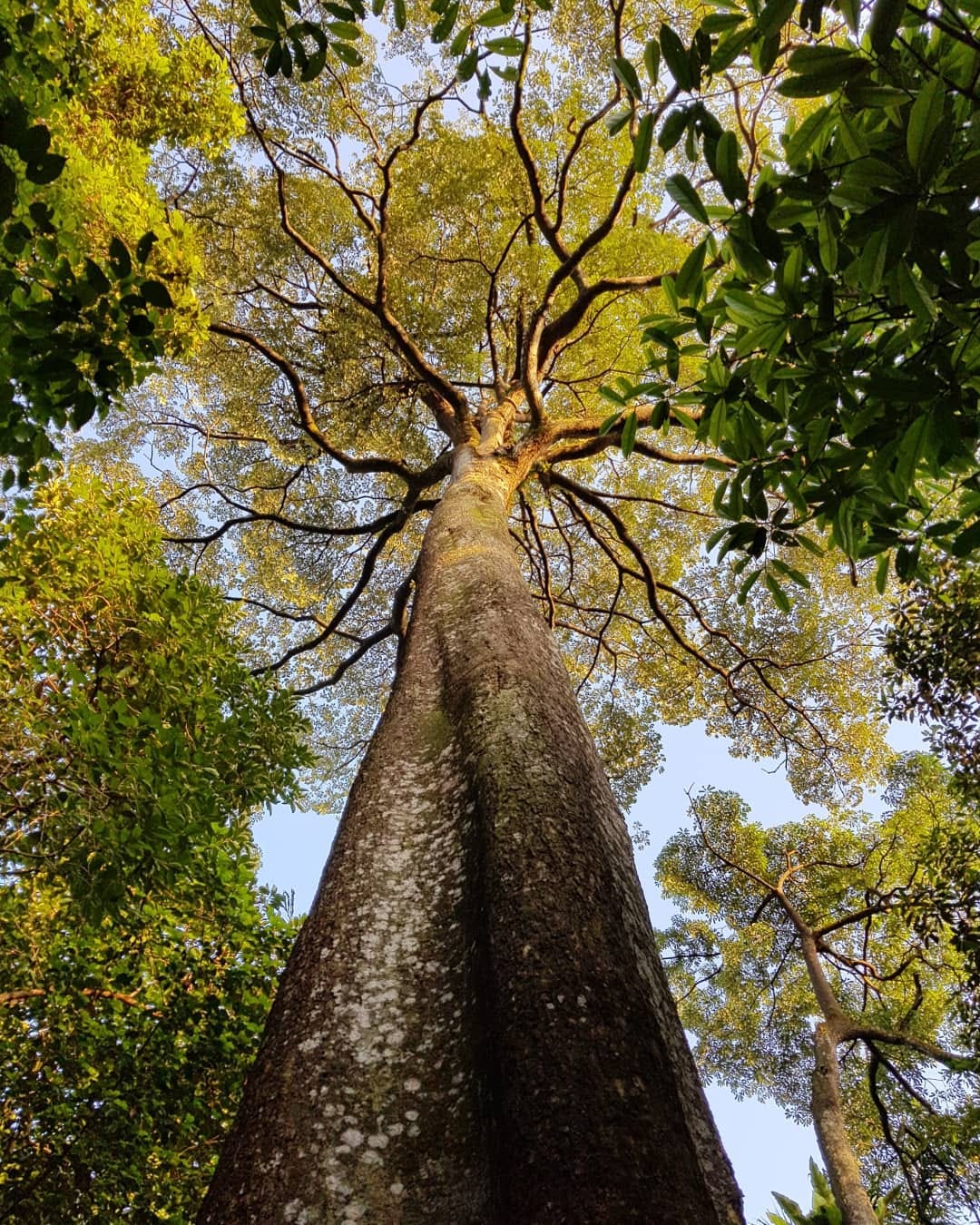 Image credit: @hasrul6009
There are several hiking trails to explore and appreciate the greenery here. These include relatively short and easy trails that allow everyone to give this activity a go. 
A full loop on the main trail is around  5km long, but beginners can opt for the shortest 1km-long Nursery Trail that takes around 2 hours to complete. Trail maps are available at the starting points, and distance markers guide visitors along the way. It's recommended to take a photo of the map to refer to during your hike.

Image credit: @ohsumossum
During your hike, spot some of the 1,000 endangered and critically-endangered trees within the site that have been tagged for preservation. Some trees are said to be over 100 years old.
Other activities to check out here include pop-up food vendors, open from 7am-1pm on the weekends, and outdoor Zumba sessions, which kick off at 8am Saturdays.
Address: Taman Tugu, Persiaran Sultan Salahuddin, 50480 Kuala Lumpur, WPKL
Opening hours: 7am-6.30pm, Daily
Contact: Taman Tugu website
---
4. Discover local art at Ilham Gallery
---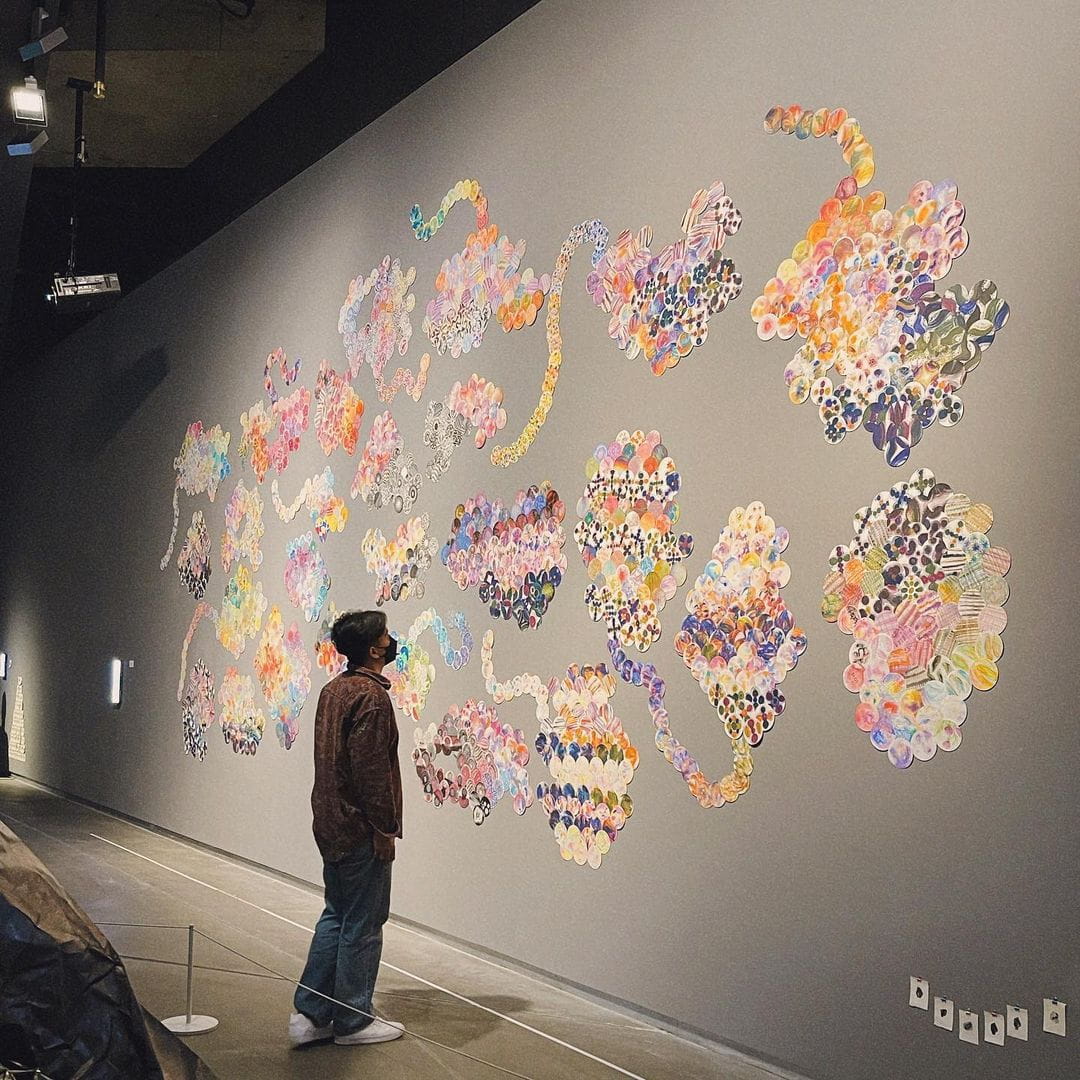 Image credit: @ahzfikar
Ilham Gallery is a cosy public art gallery inside ILHAM Tower, that hosts free exhibitions. In place of a permanent art collection, the gallery's regularly-held, focused exhibitions showcase modern and contemporary works by artists from Malaysia and around the Asian region.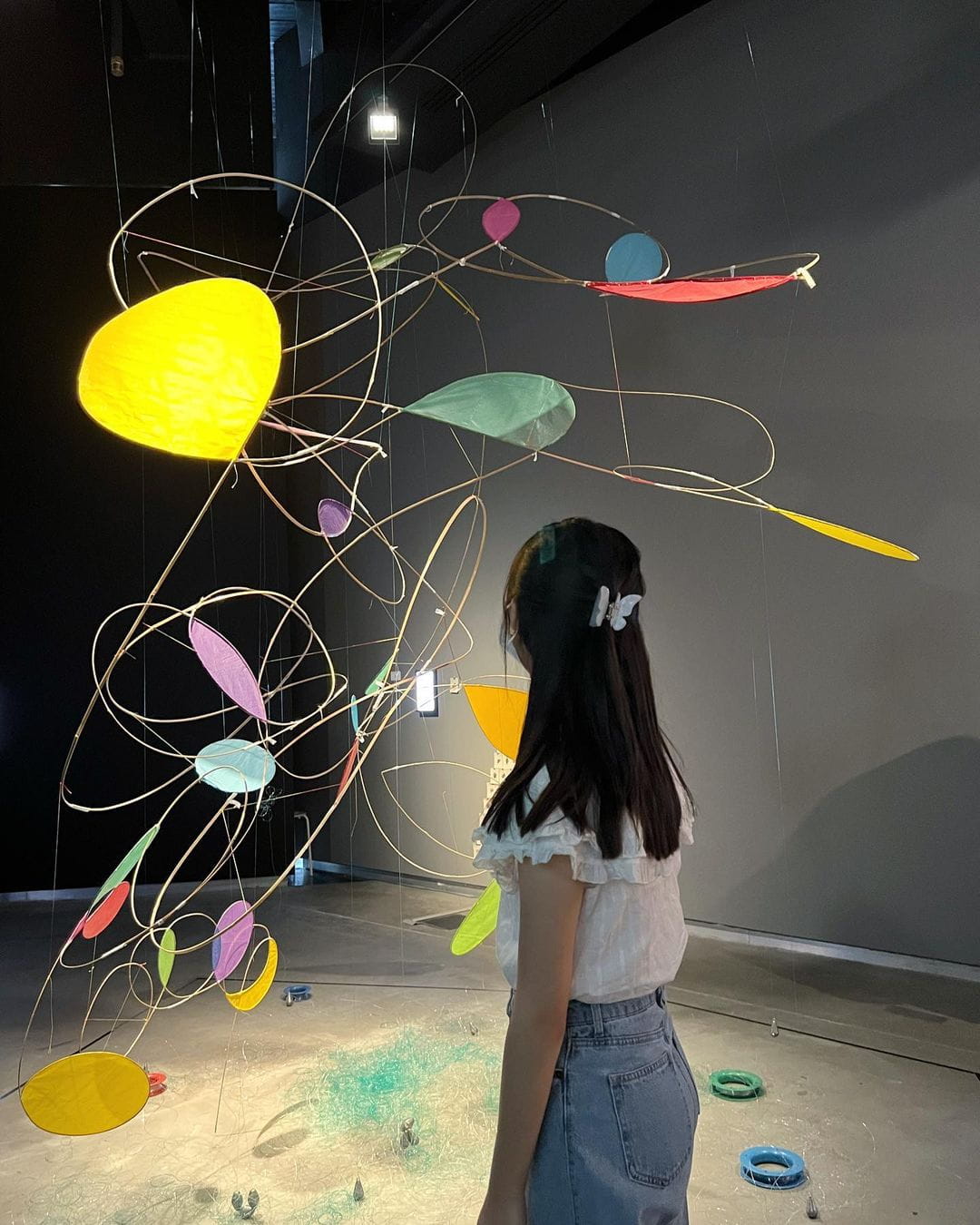 Image credit: @jykok_01
A mix of artworks, photographs, and installations can be typically found on display at Levels 3 and 5 of the building. The latest "Dream Of The Day" exhibition, held from now till May 2023, hosts a collection of surreal art pieces in the form of paintings, slow cinema, and photographs.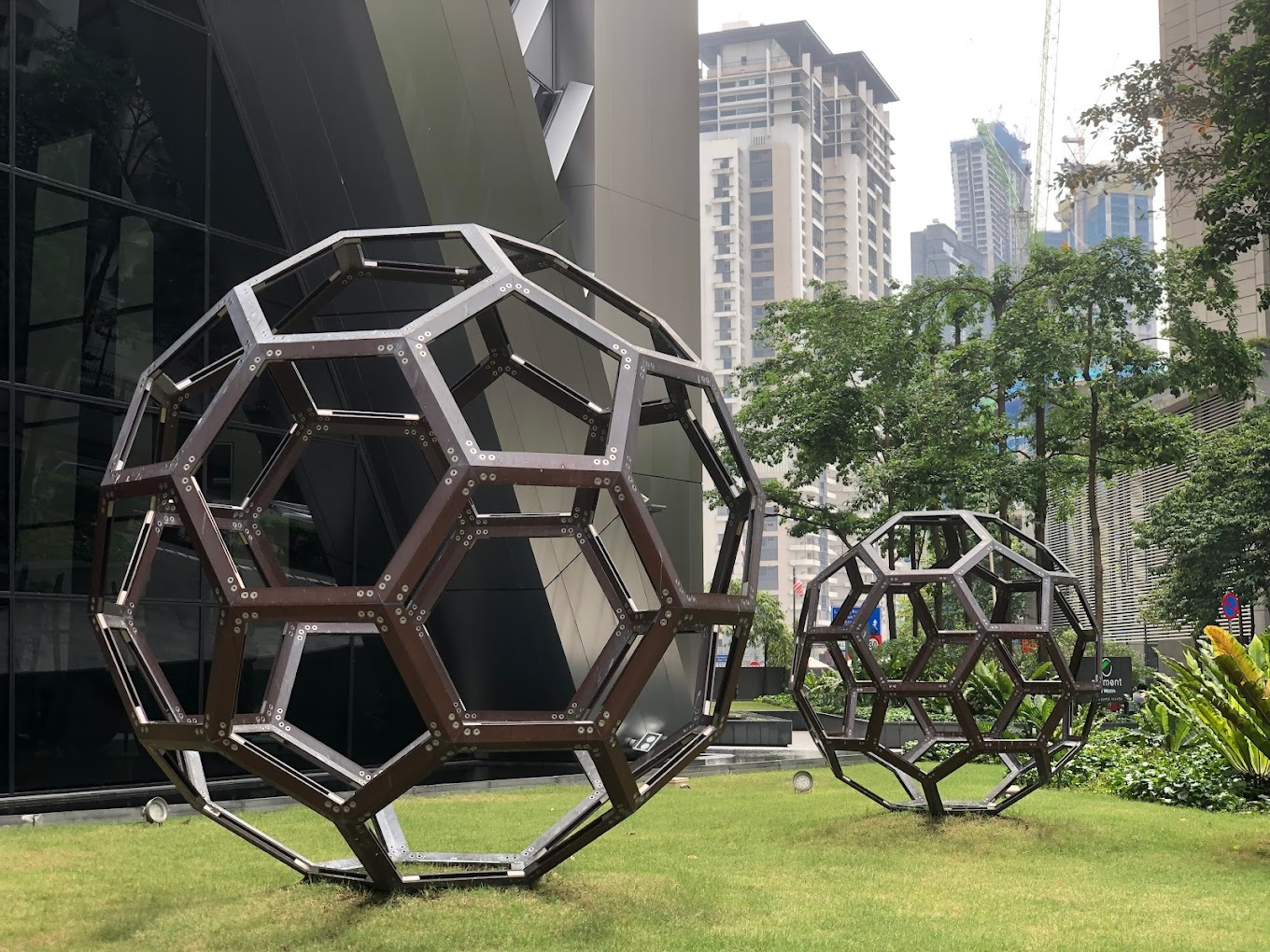 Image credit: Wanderlust World / Google Maps
You can also spot Ai Weiwei's bronze globe-like sculptures titled "Divina Proportione" at the building's entrance. It's the Chinese artist's first permanent public sculptural work installed in Southeast Asia.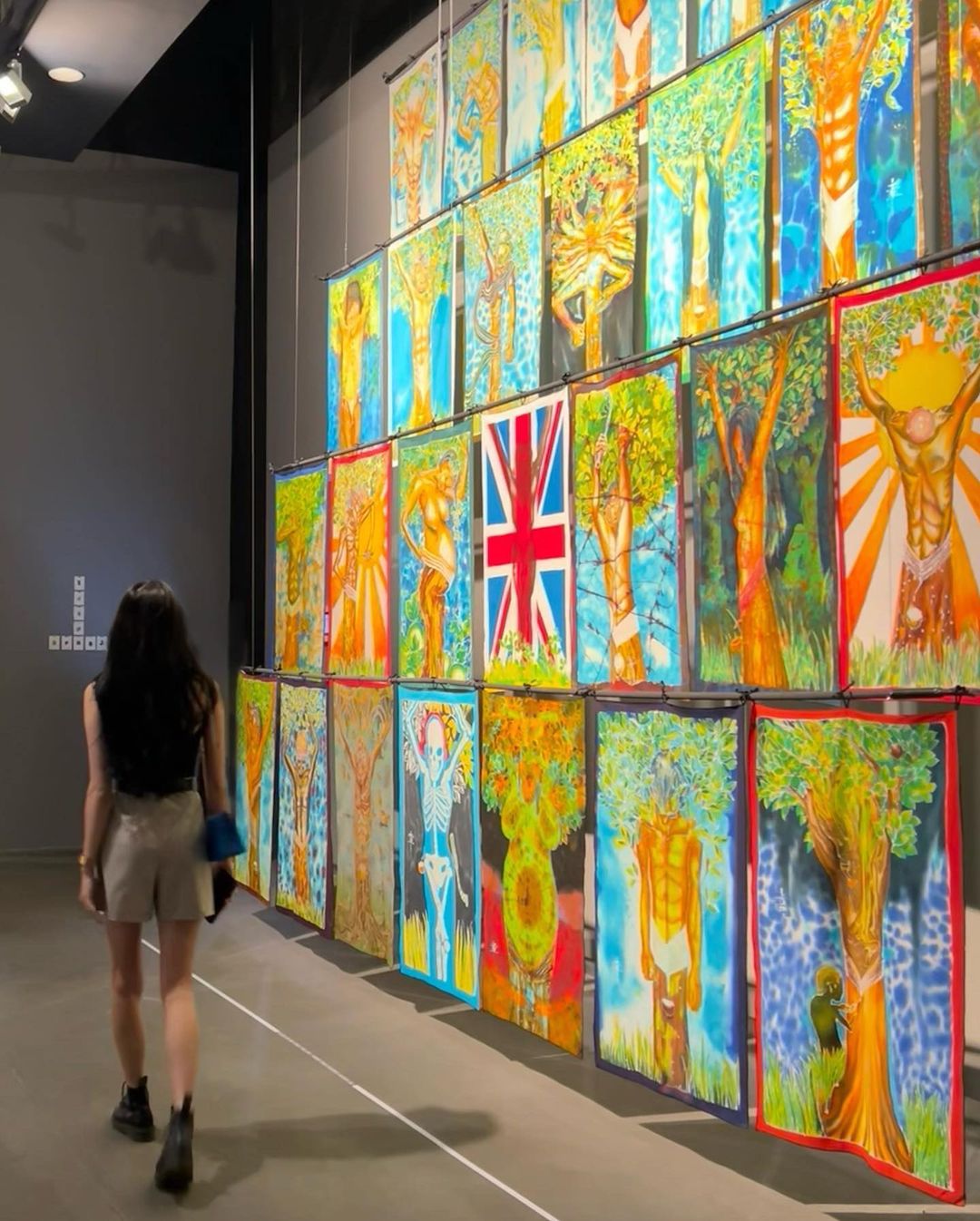 Image credit: @zhang___zoe 
Besides the exhibitions, the gallery has a gift shop on the 5th floor for visitors looking to shop a range of gifts and souvenirs from local artisans and designers in KL. The shop also serves a selection of drinks and coffee to help you recharge after you've explored the exhibitions.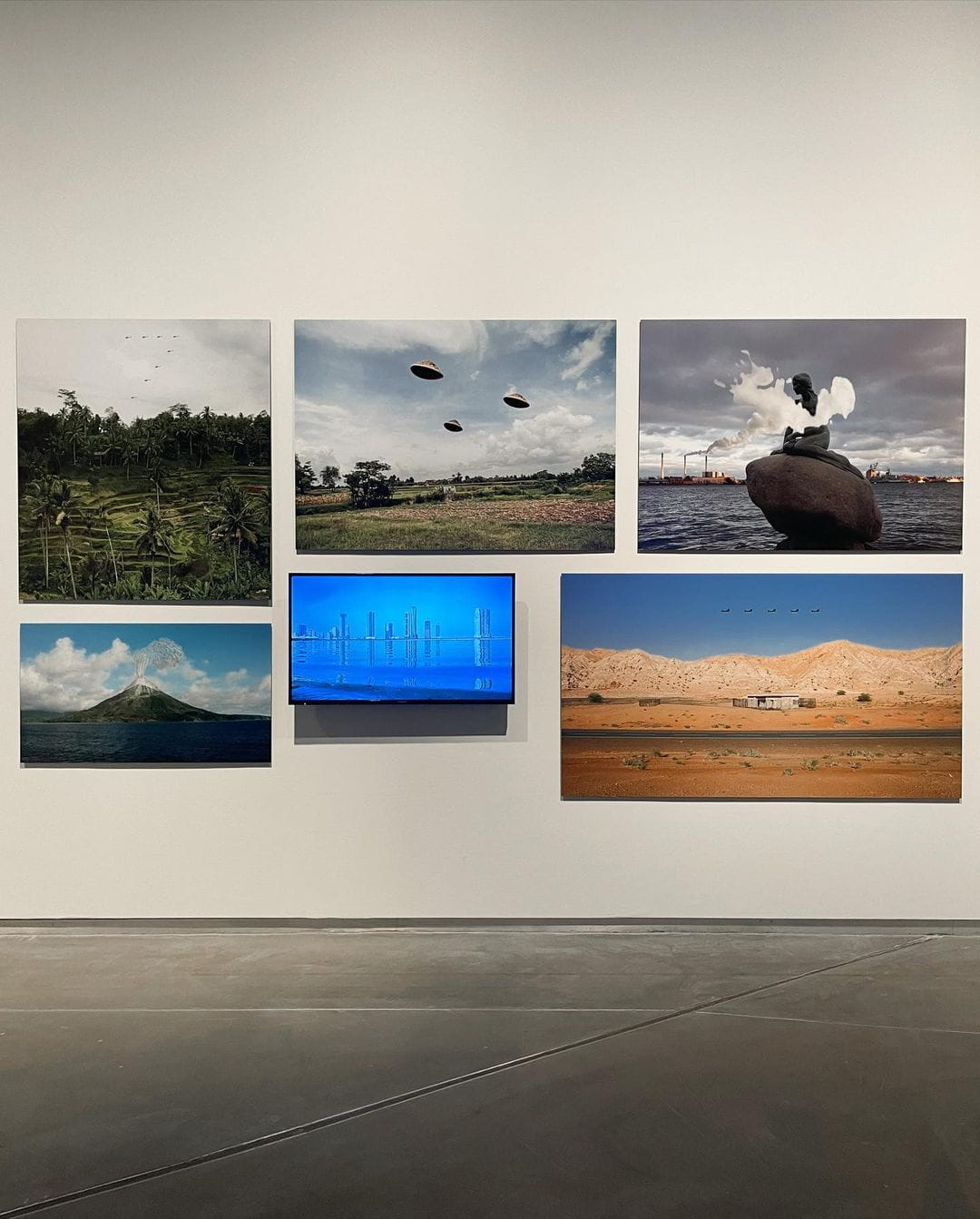 Image credit: @mawuumoo
The gallery is easily accessible by public transport. Just alight at LRT Ampang Park station and walk for about 2 minutes to reach the gallery, or hop on the free bus service, Go KL City Bus, which stops in front of Menara Citibank, about a 3-minute walk away.
Address:  Levels 3 and 5, Ilham Tower, 8, Lrg Binjai, Kuala Lumpur, 50450 Kuala Lumpur, WPKL
Opening hours: Tue-Sat 11am-7pm | Sun 11am-5pm (Closed on Mondays)
Contact: 03-2181 3003 | Ilham Gallery website
---
5. Check out the latest art exhibition at The Godown
---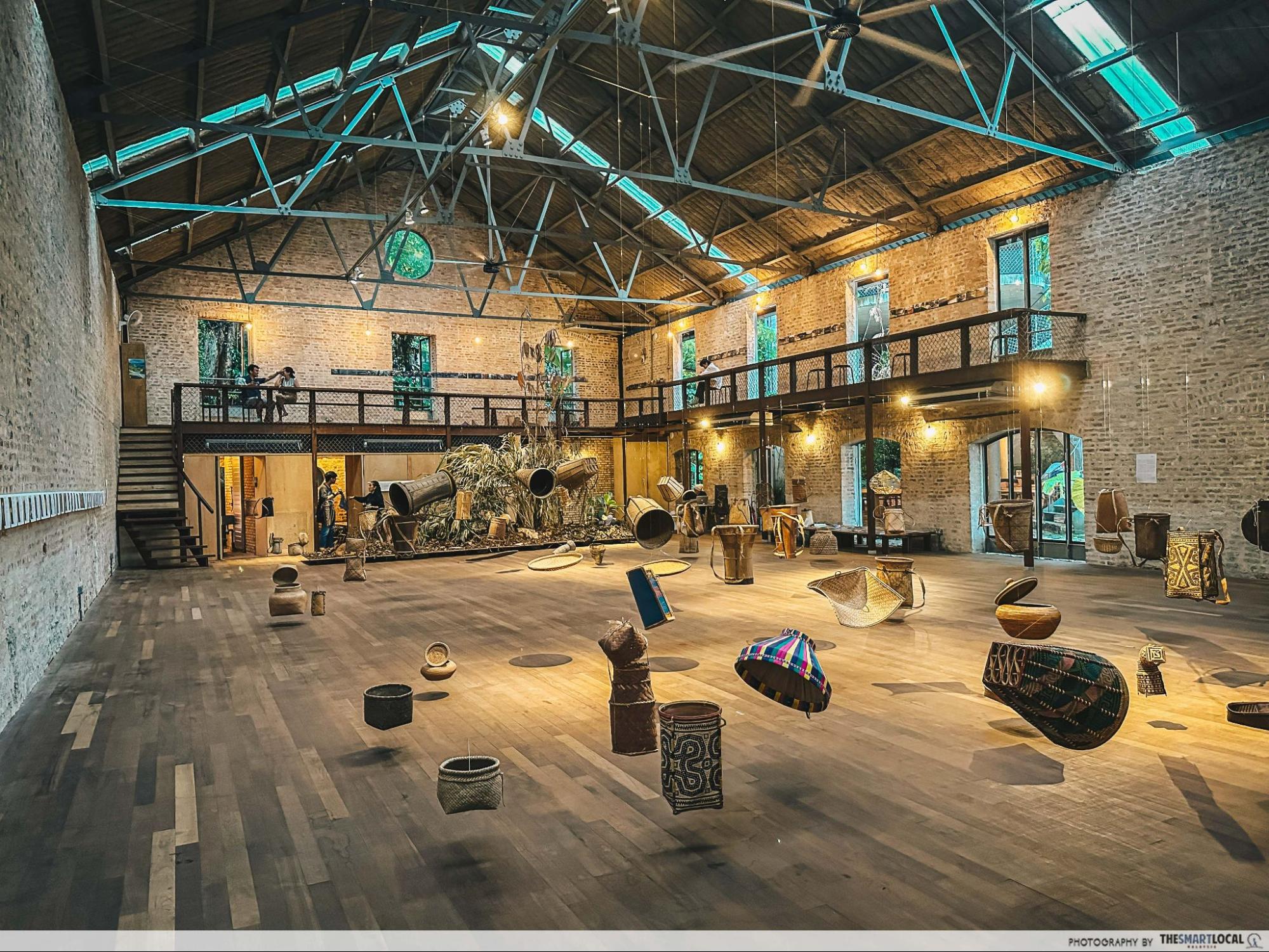 The Godown is a well-hidden arts centre and event space located in the heart of KL on Lorong Ampang. It hosts various events – including free art exhibitions and events such as the KL Art Book Fair in the past – in its semi open-air main hall, which has an old charm about it as it used to be a warehouse with over 100 years of history.
In January and February 2023, the art space is hosting a free art exhibition called Bakul: Everyday Baskets from Sabah, featuring over 60 baskets floating in mid-air.

Image credit: The Godown Arts Centre
On the rooftop of the building is a garden with circular outdoor seating and high-up a view of KL.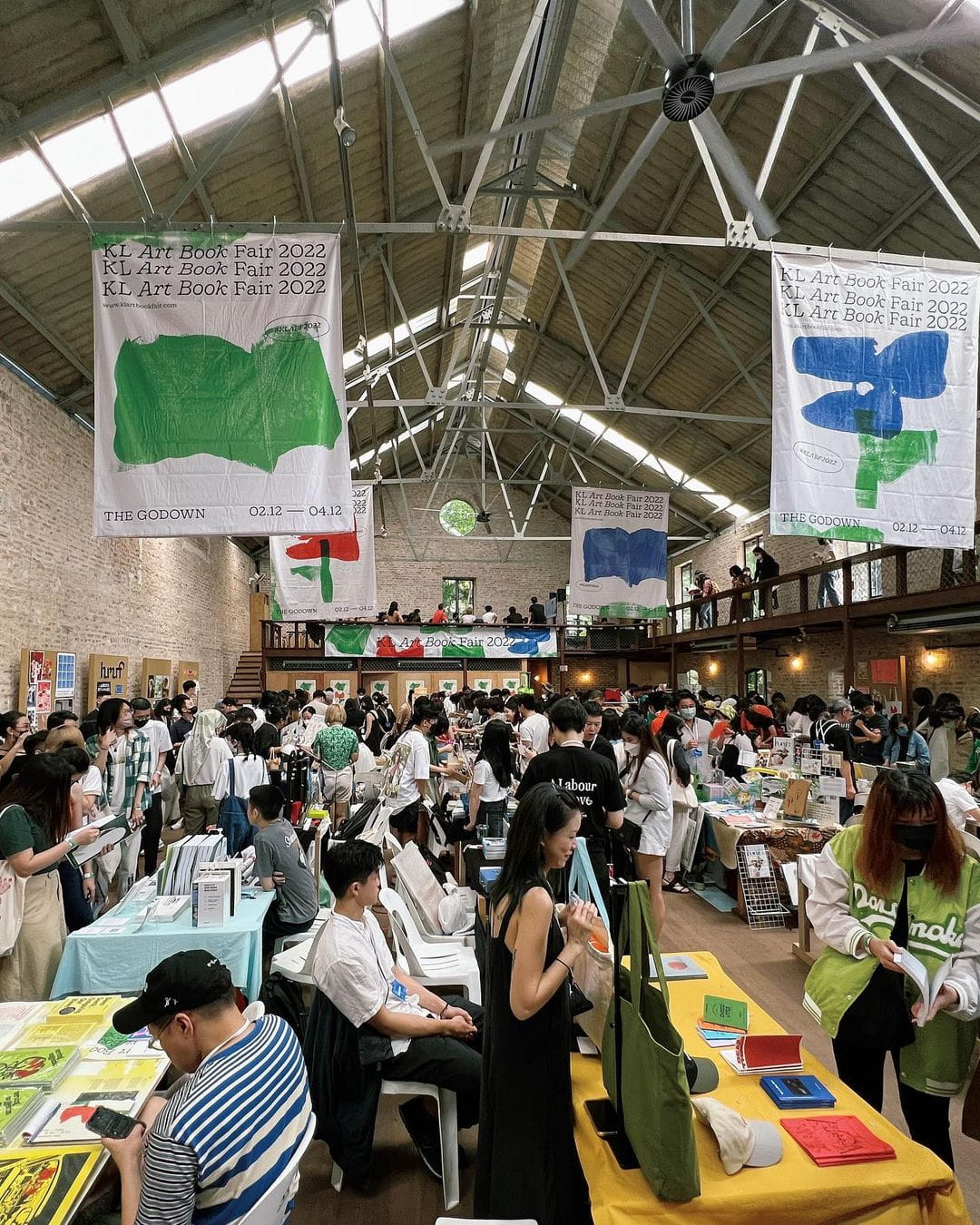 Image credit: @hazukijournal
Finding this spot can be a challenge, as the building's main entrance is located along a narrow one-lane street. But here's a tip – you'll find the building just across the street from St John Cathedral. And if you're heading there by car, there's a parking lot in front of the building where you can park your car for about RM3 per hour.
Address: 7, 11 Lorong Ampang, off, Jalan Bukit Nanas, 50250 Kuala Lumpur, WPKL
Opening hours: Mon-Thu 12pm-6pm | Fri-Sun 12pm-7pm
Contact: The Godown website
---
6. Have a picnic at Perdana Botanical Gardens
---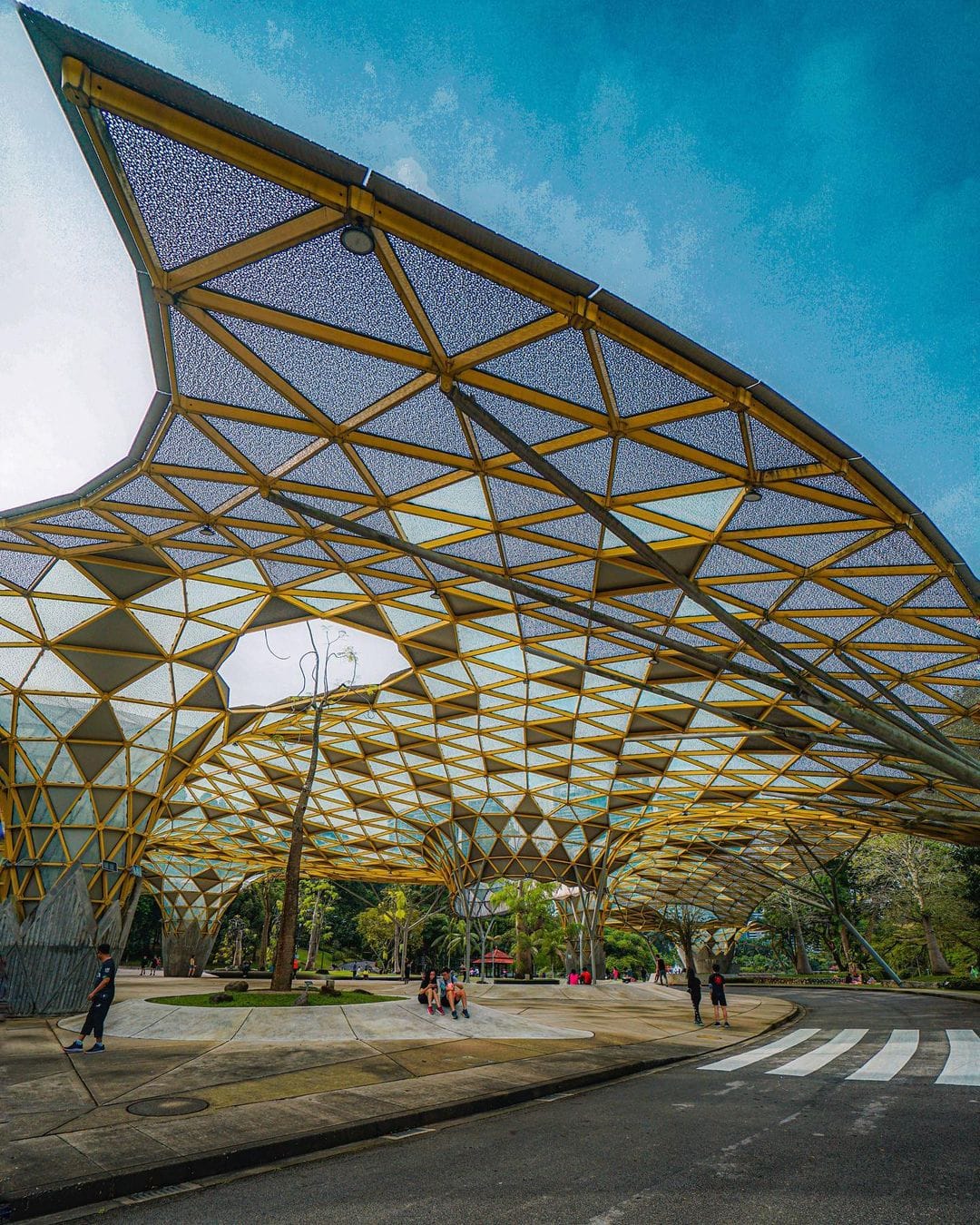 Image credit: @zxunlee
Often called the green lung of the city, Perdana Botanical Gardens is a sprawling park that spans 226 acres – to put this into perspective, that's about 170 football fields.

The park houses jogging paths, exercise facilities, picnic tables, and manicured gardens, set against a forest-like landscape so visitors can escape to nature without the long drive away from the metropolis.
A highlight for photographers here is the expansive yellow-tinted canopy at Laman Perdana. The manmade structures are surrounded by massive mature trees, offering nature lovers a spectacular view of greenery and flowerbeds while shaded from the sun.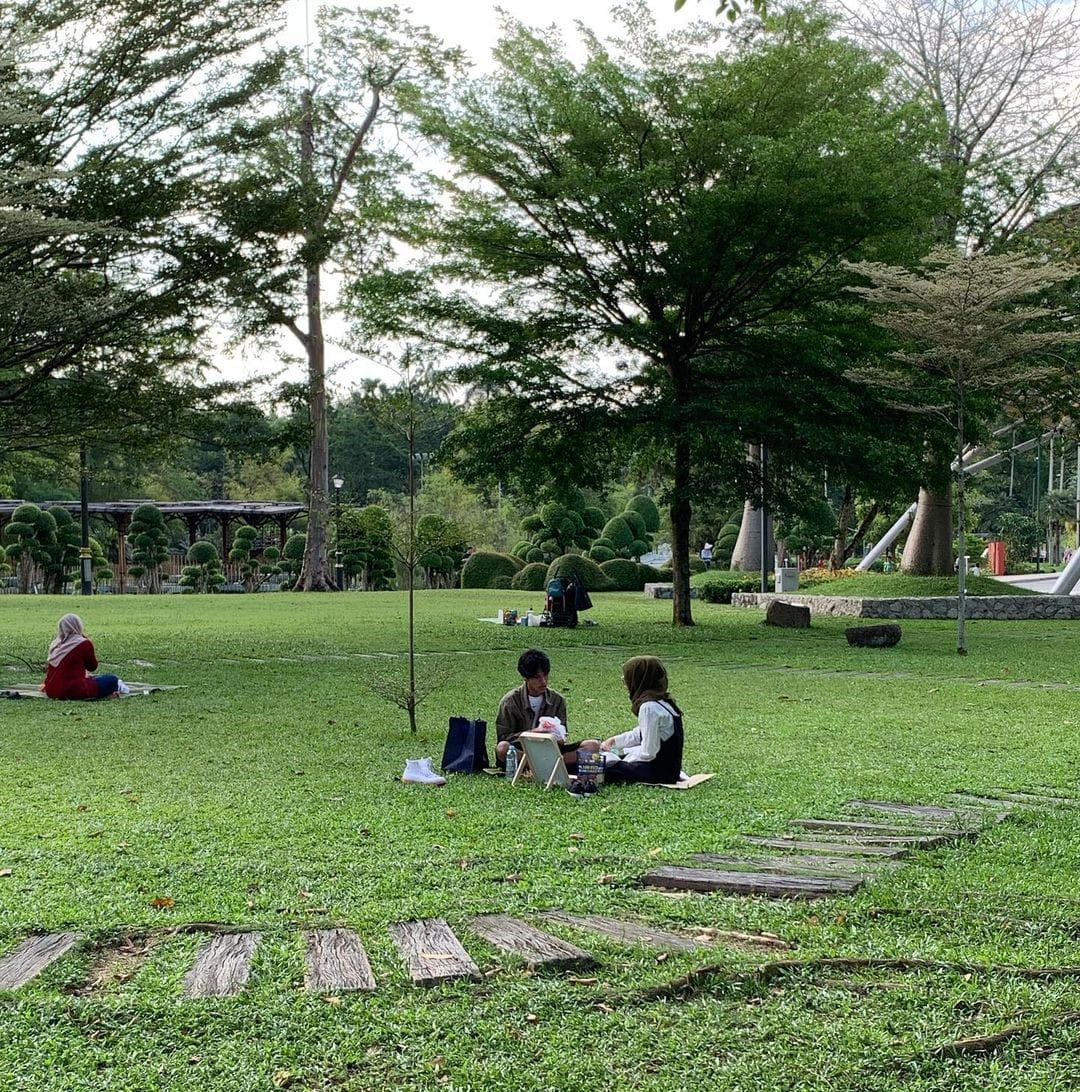 Image adapted from: @ibo19951108
There are several areas around the park where you can have a picnic, which is a popular activity here. Opt to have your meal outdoors at the picnic tables, or right on the well-trimmed lawns.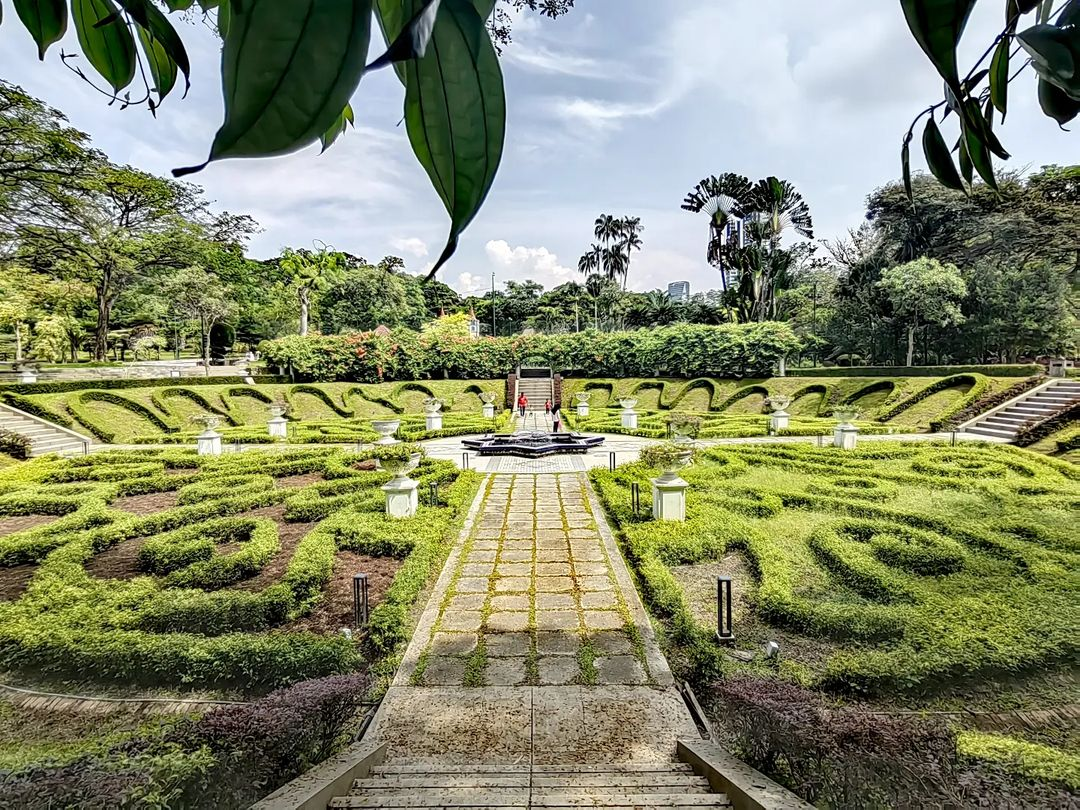 Image credit: @thatgirlfromph
Another must-see attraction at the park is the Sunken Garden. It comprises a star-shaped centrepiece fountain, and low shrubs and Grecian containers carrying flowering annual plants, that is reminiscent of an European garden.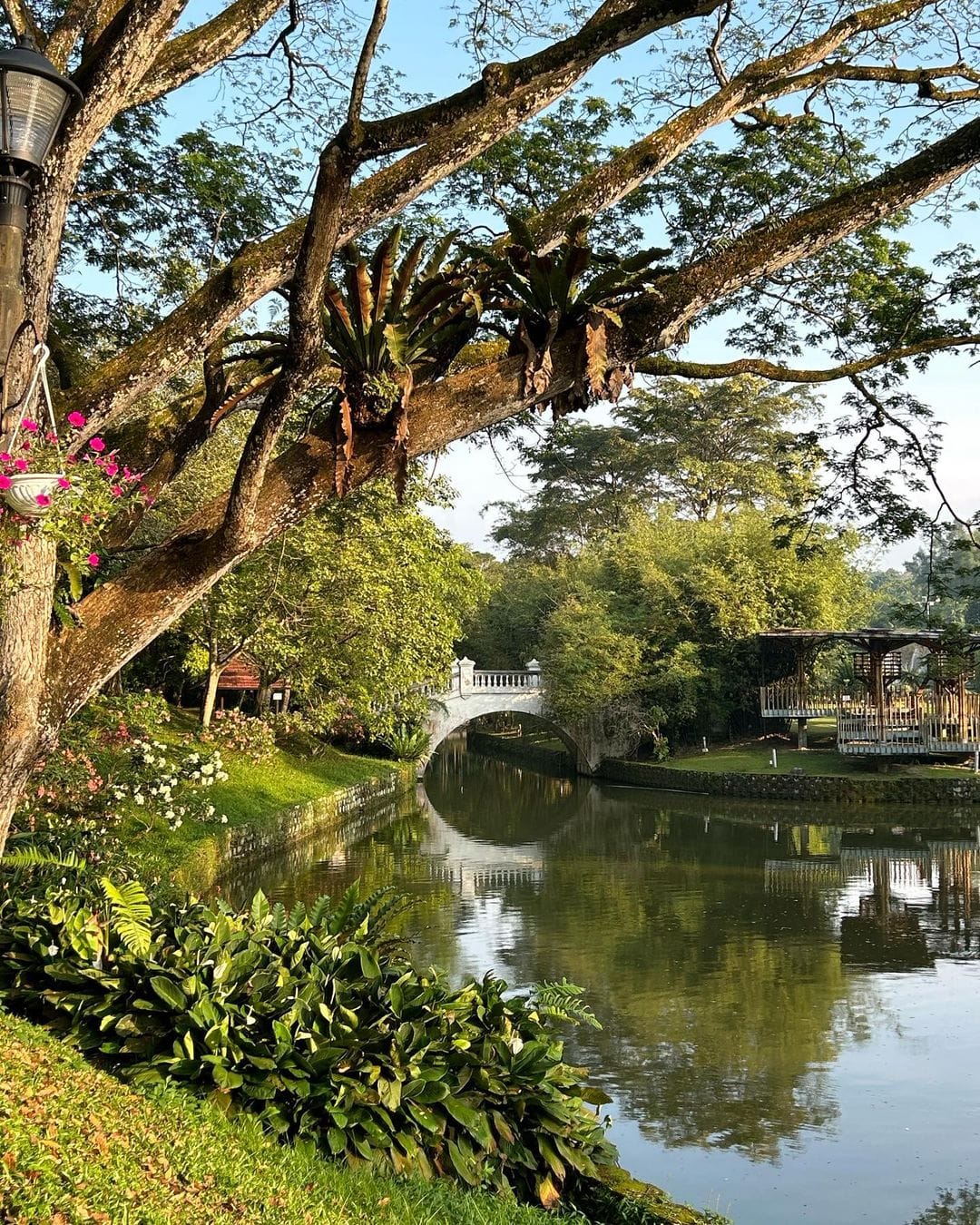 Image credit: @lynnghazali
Address: Jalan Kebun Bunga, Tasik Perdana, 55100 Kuala Lumpur, WPKL
Opening hours: 7am-8pm, Daily
Contact: Perdana Botanical Gardens website
---
7. Visit an alley with IG-worthy street art murals at Kwai Chai Hong
---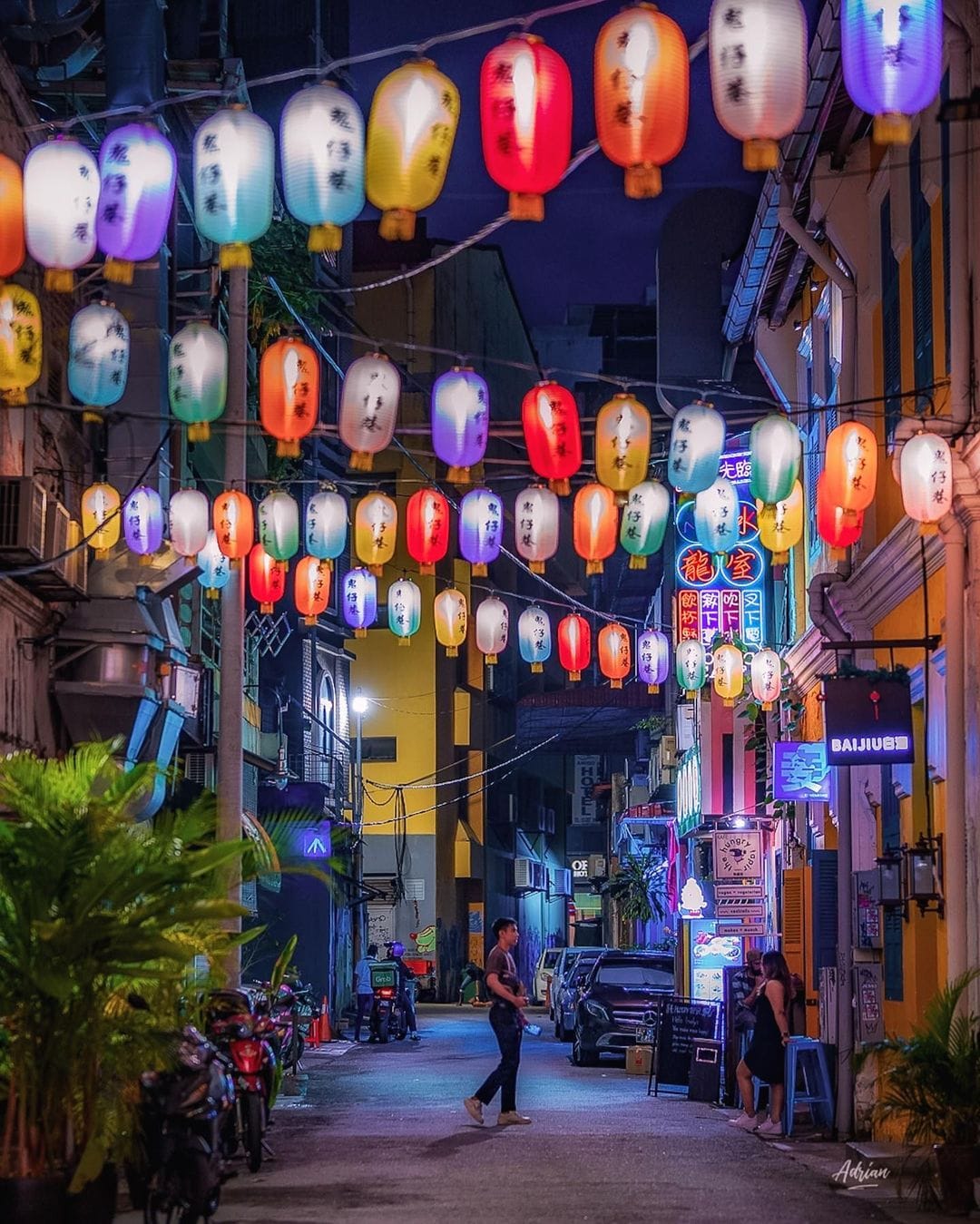 Image credit: @adriant1000
On par with must-visit streets featuring street art in George Town and Ipoh, Kwai Chai Hong in KL has become a popular spot among budding and professional photographers alike. Not only is the charming heritage lane lined with trendy cafes and hip bars, it also has permanent murals and regular pop-up art installations that have become a highlight among locals too.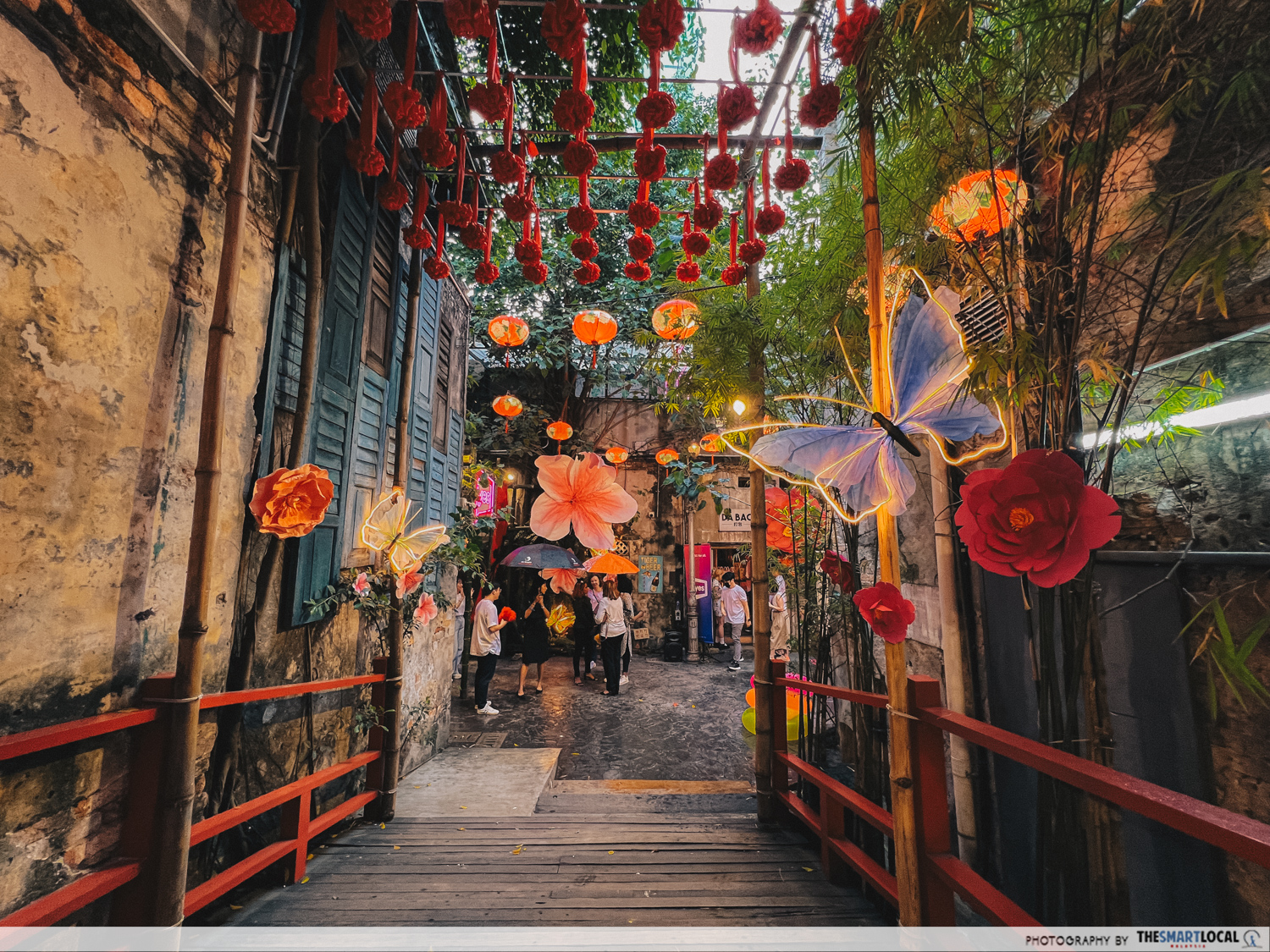 Spot murals inspired by old-timey Chinese life scenes, some of them boasting interactive elements like an old wooden bench so you can be a part of the artwork. 
To celebrate local festivities, the gorgeous back alley also hosts vibrant pop-up exhibitions. For Chinese New Year 2023, the alley was decorated with colourful lanterns and calligraphy artworks. 
Address: Lorong Panggung, City Centre, 50000 Kuala Lumpur, Wilayah Persekutuan Kuala Lumpur
Opening hours: 24 Hours, Daily
Contact: Kwai Chai Hong website
---
7. Drop by a vinyl store & artisanal shops at The Zhongshan Building
---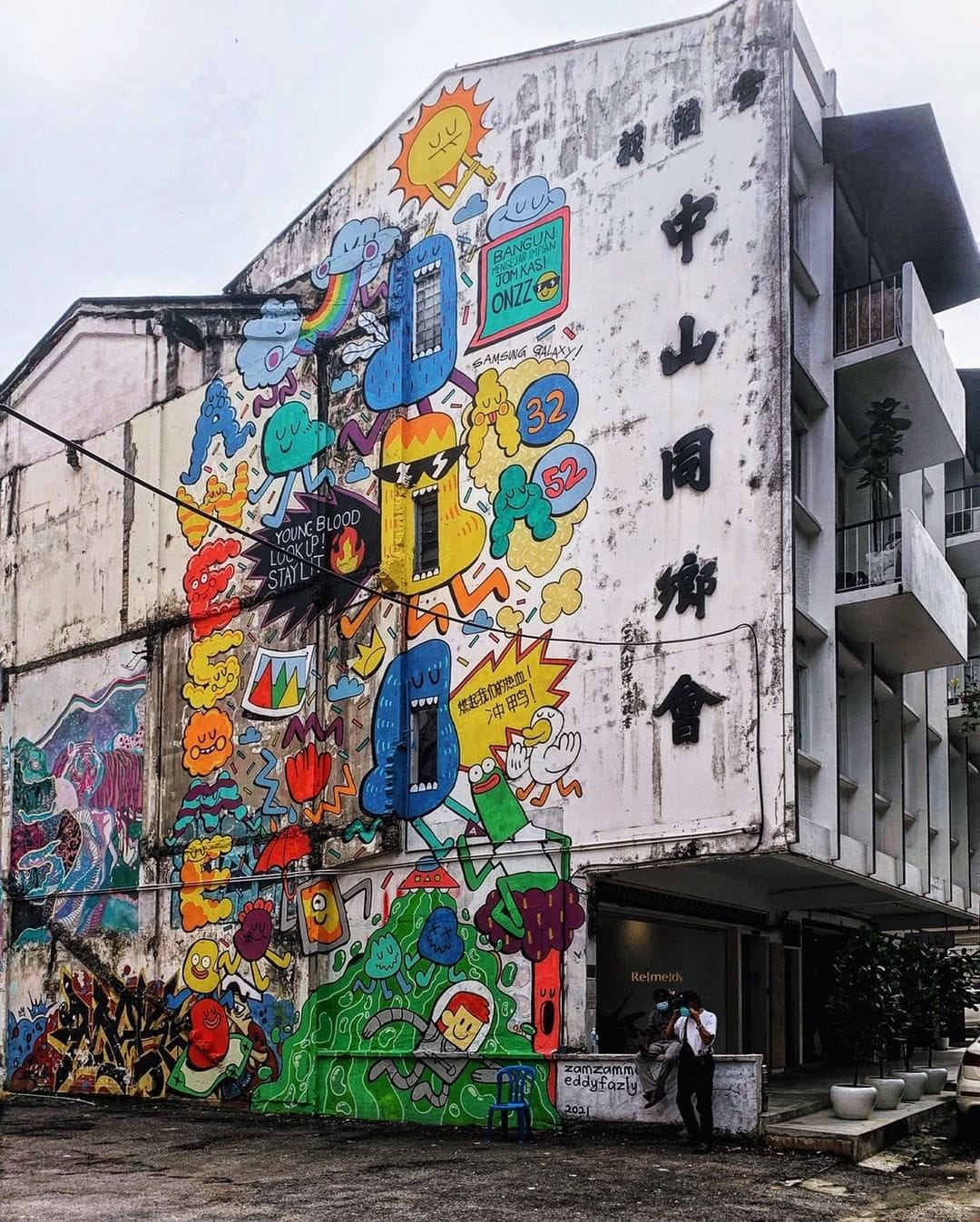 Image credit: @v_isforvictory
The Zhongshan Building is a creative arts hub housing a range of stores that include a vinyl store, independent bookstore, and coffee shop, all tucked within a discrete 1950s building. If not for the vibrant graffiti on the building's facade, you might think it's just another time-worn structure on the streets of KL.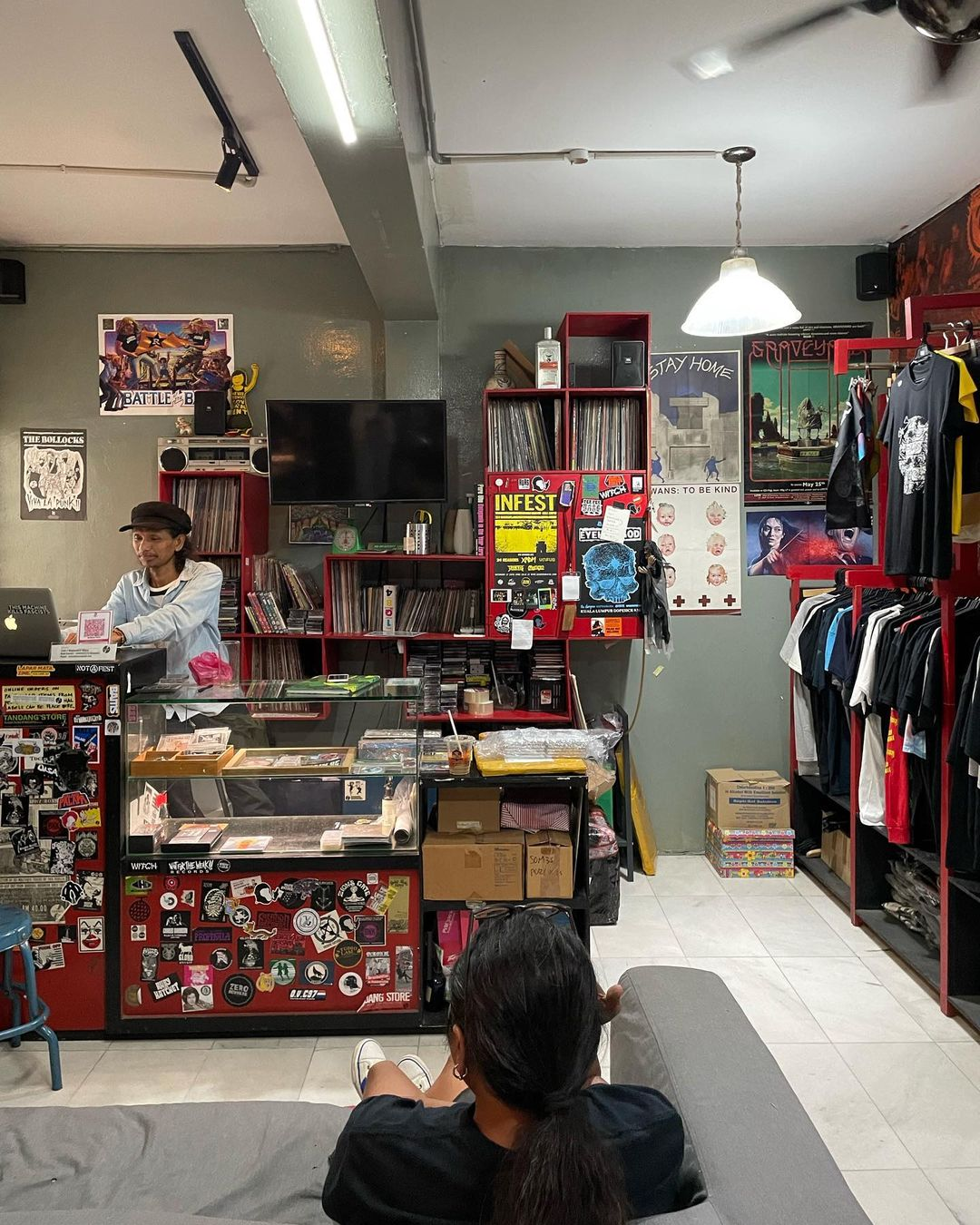 Image credit: @mooontreee
Wander inside the hub to find shops such as Tandang Record Store, which carries everything from vinyls and cassettes to band merch and music zines. Also worth checking out is takos, a lifestyle shop that hand-embroiders and knits minimalist bucket hats and tote bags.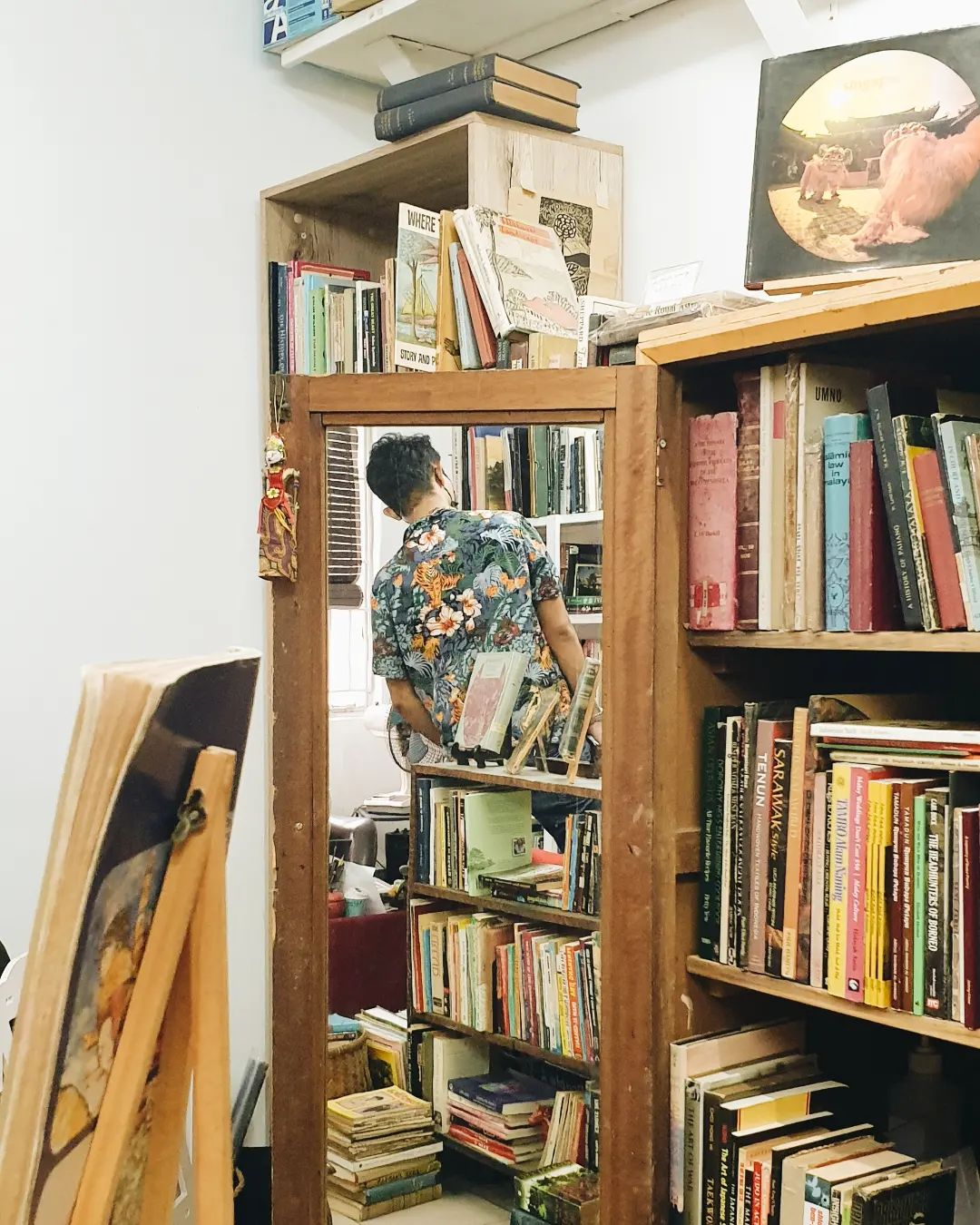 Image credit: @mango.reads
Book lovers will want to pay Balai Buku Raya a visit too. This cosy independent bookstore houses a collection of rare and out-of-print books that are sure to excite any bibliophile.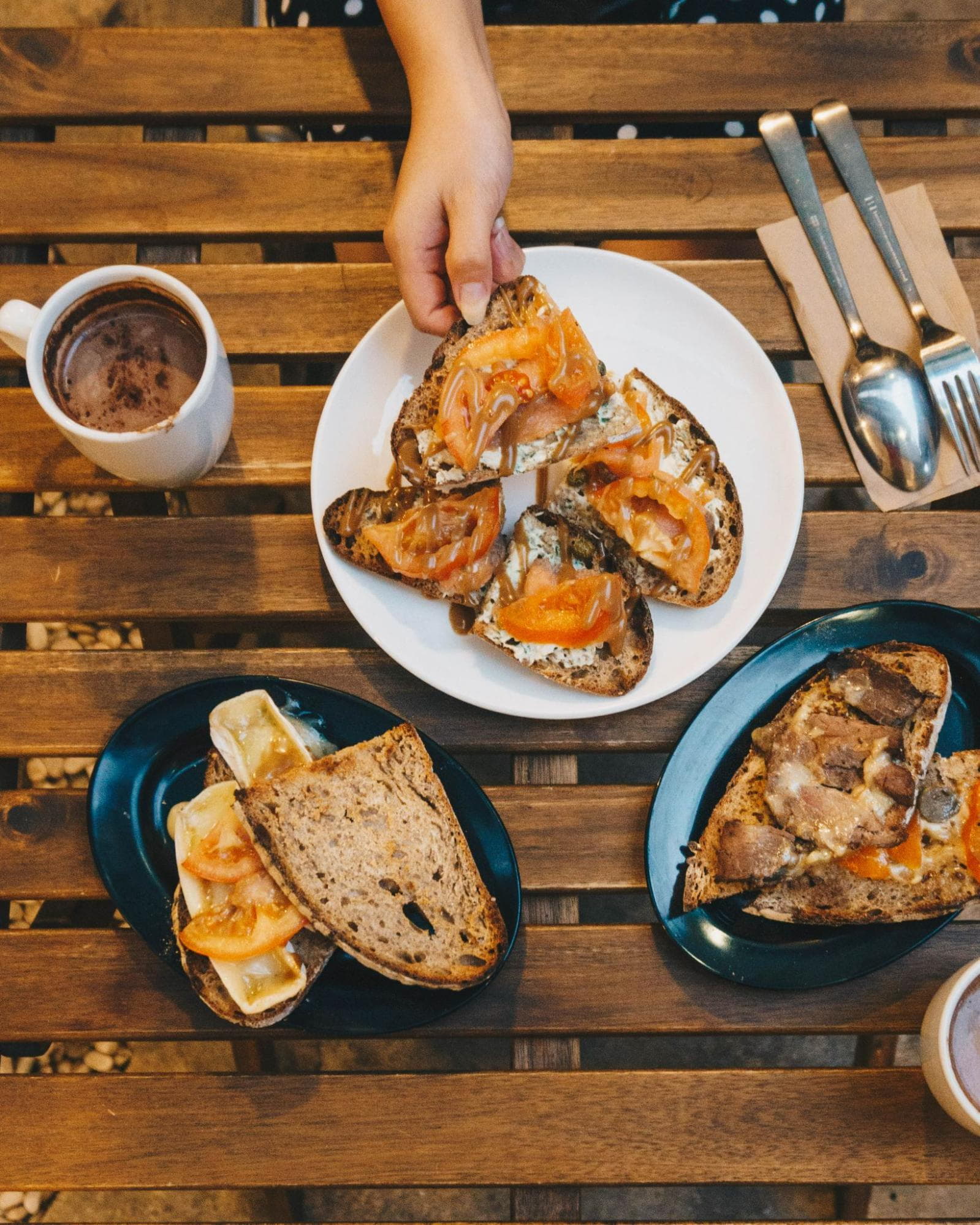 Sourdough from Tommy Le Baker.
Image credit: TheSmartLocal Malaysia
If you start to feel hungry while exploring The Zhongshan Building, head to coffee shop Piu Piu Piu, or French-inspired boulangerie Tommy Le Baker for a quick bite.
The Zhongshan Building
Address: 80 – 84 Jalan Rotan, Off Jalan Kampung Attap, 50460 Kuala Lumpur, WPKL
Contact: The Zhongshan Building website
Tandang Record Store @ The Zhongshan Building
Opening hours: Tue-Sun 1pm-9pm (Closed on Mondays)
Contact: 016-333 0475 | Tandang Instagram
takos @ The Zhongshan Building
Opening hours: Tue-Sun 11am-6pm (Closed on Mondays)
Contact: takos website
---
8. Take photos with a money-filled tunnel at Bank Negara Malaysia Museum
---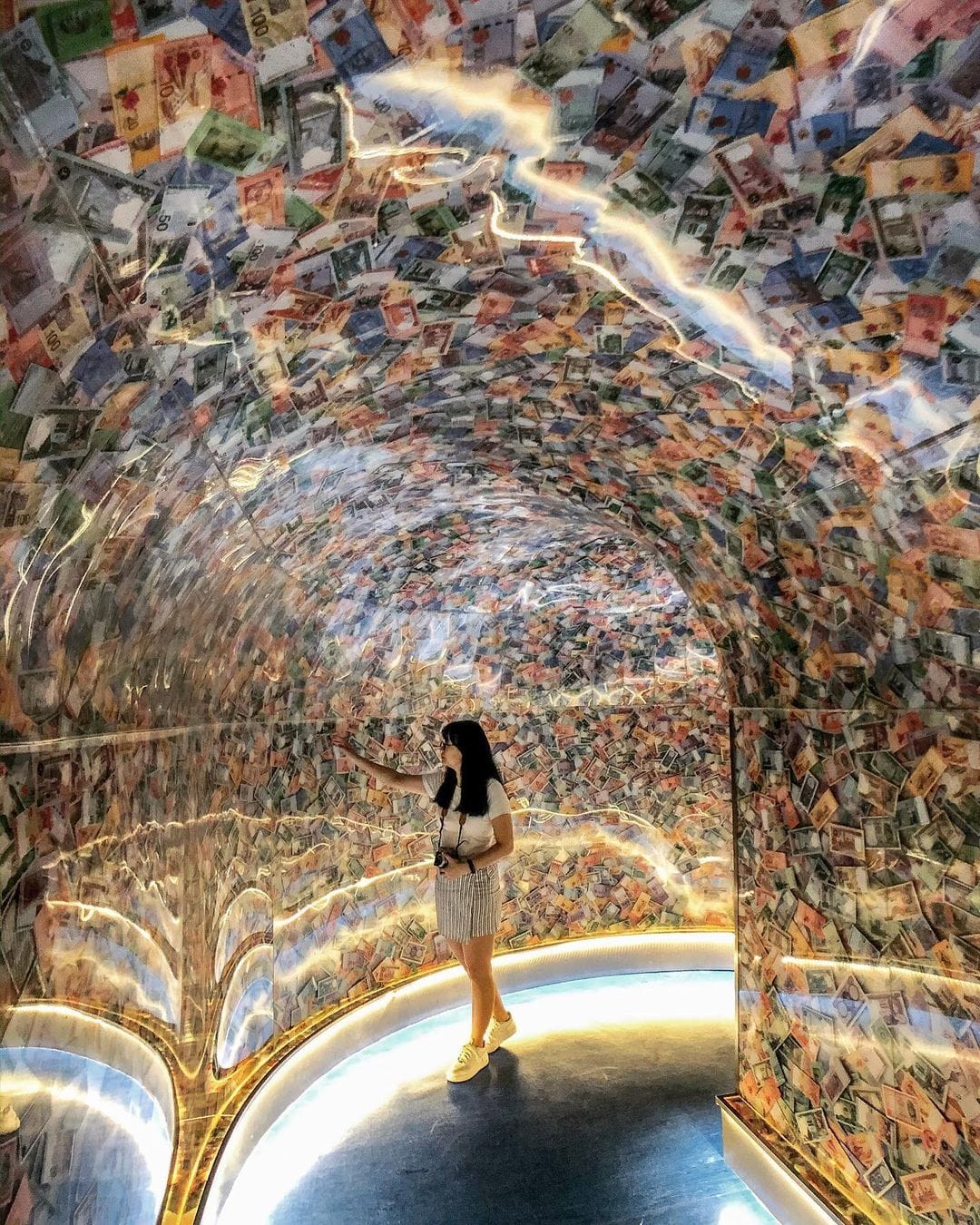 Image credit: @jon_hengyi
Bank Negara Malaysia Museum and Art Gallery might just be the last place you'd imagine to host interesting photo spots – that is, if you haven't actually been there. The museum actually consists of six modern galleries covering themes such as economics, finance and numismatics, with uniquely-decorated surroundings that will interest history buffs and photographers alike.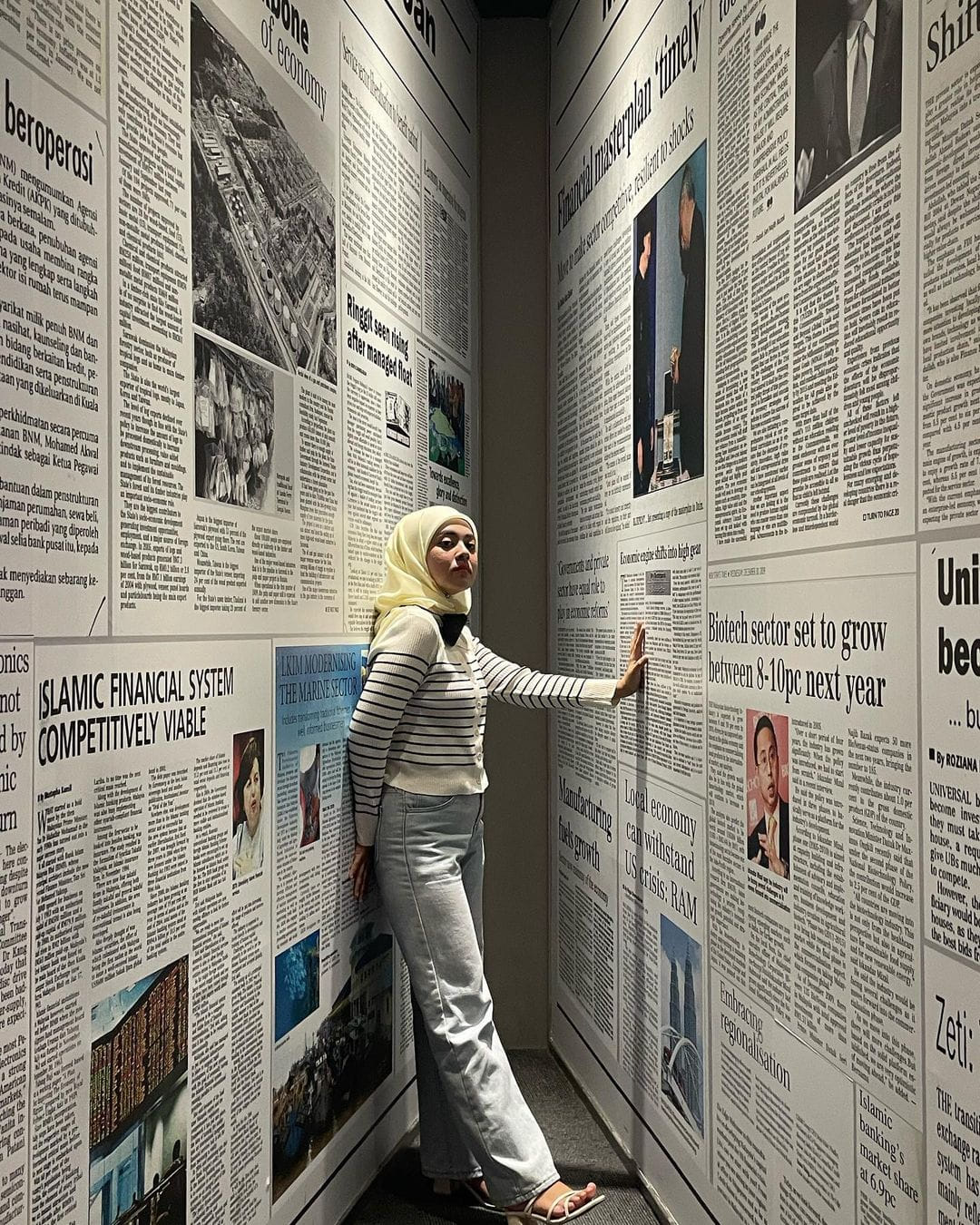 Image credit: @akidzan
At the Children's Gallery you'll find the museum's a highlight – the RM1 Million Tunnel, which you can walk through, surrounded by variations of Malaysian banknote denominations from  over the past decades.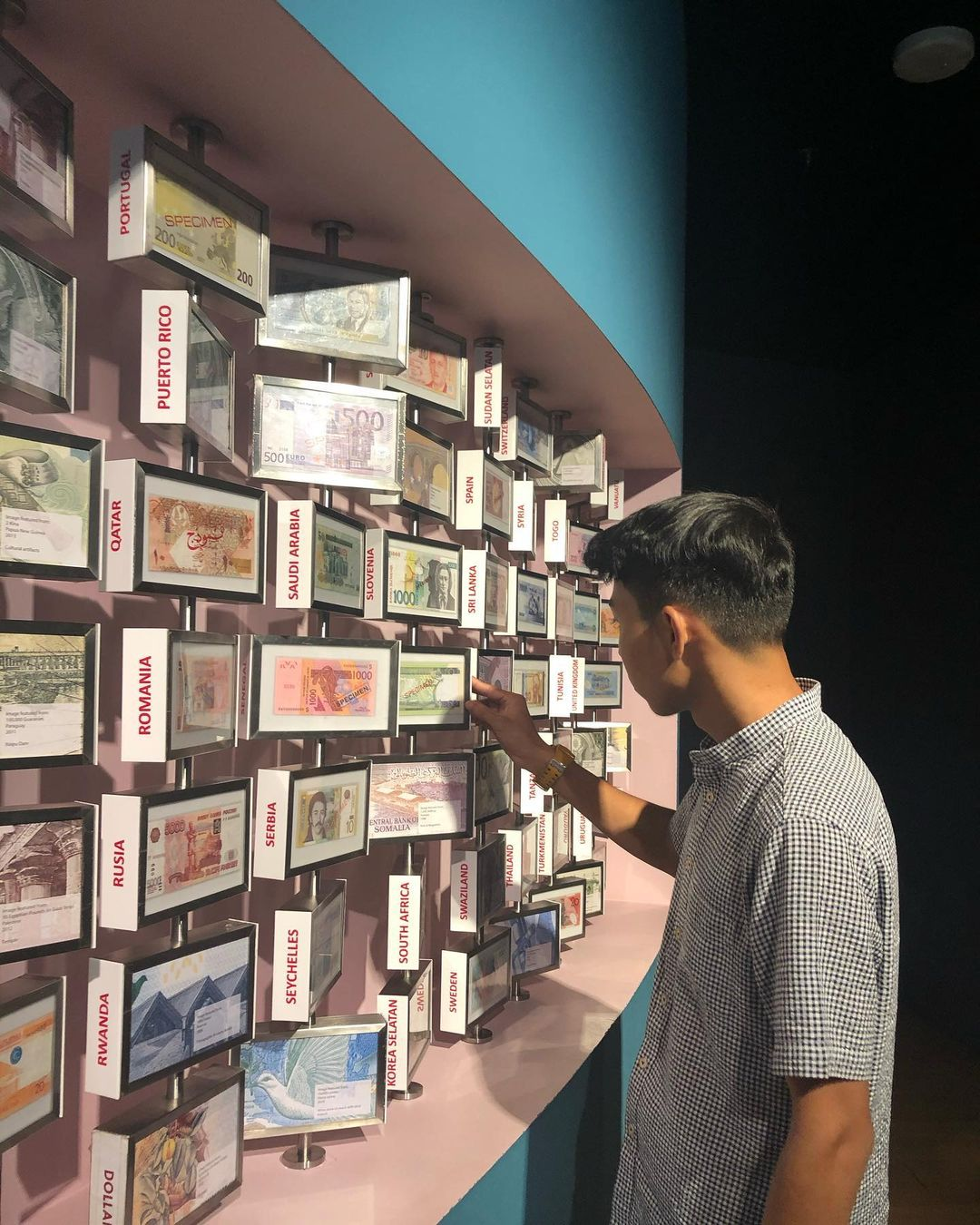 Image credit: @_syeebae
Over at the Economics Gallery, you can learn more about local economic policies and our country's financial system – from a wall of giant newspaper cuttings including clippings of key moments related to finance in Malaysia's history. History buffs will also enjoy a visit to the Numismatics Gallery, where there is a wall display of banknotes from around the world. 
Address: Sasana Kijang, 2 Jalan Dato' Onn, 50480 Kuala Lumpur
Opening hours: 10am-5pm, Daily
Contact: 03-9179 2784 | Bank Negara Museum website
---
10. Catch a fountain and mist show at River Of Life
---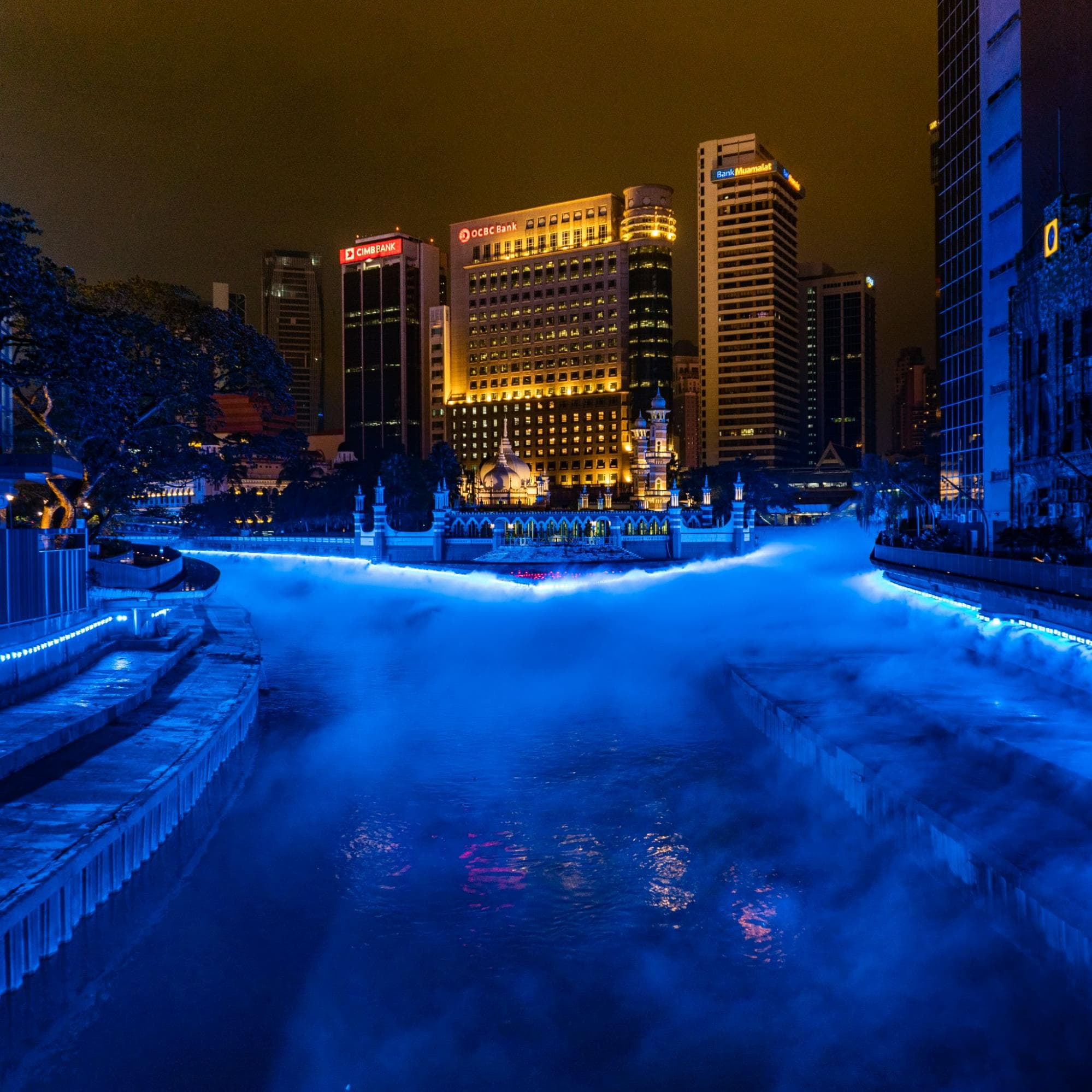 Image credit: TheSmartLocal Malaysia
If you're looking for a night-time activity that doesn't involve checking out the eateries along Changkat Bukit Bintang, consider popping by the River of Life. A project to rejuvenate two rivers – Sungai Gombak and Sungai Klang – that converge at the iconic Masjid Jamek sees the area being host to a list of interesting activities to check out after sunset.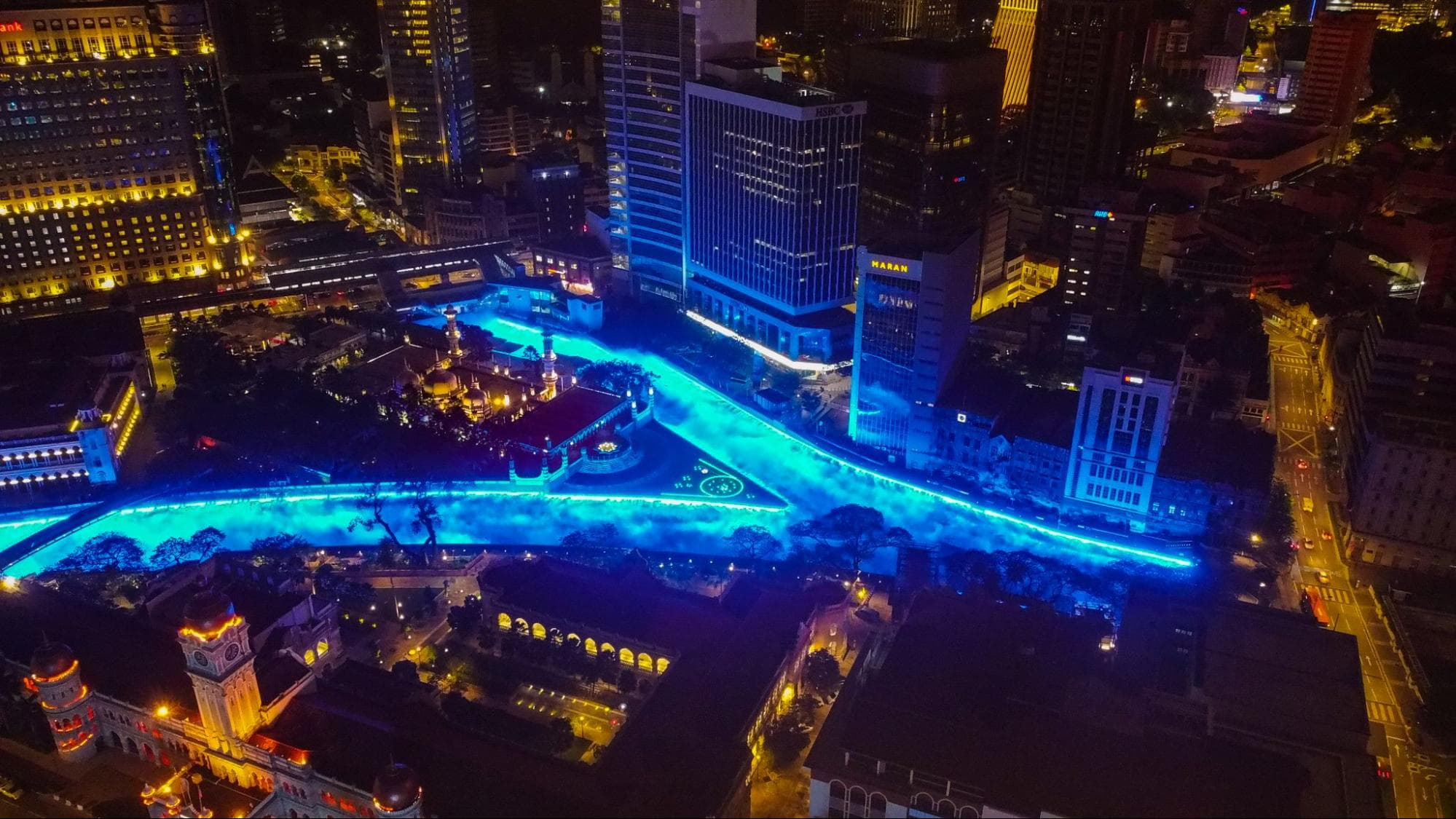 Image credit: TheSmartLocal Malaysia
Thanks to the presence of mist, neon blue lights, and fountain shows that electrify the area around the mosque – located just a 2-minute walk from the Sultan Abdul Samad Building – you might just want to drop by and experience the landmark at a different time of day.
The dancing fountains come alive every 15 minutes between 9.15pm to 10.30pm, daily.
Address: Jalan Benteng, City Centre, 50050 Kuala Lumpur, Wilayah Persekutuan Kuala Lumpur
Opening hours: 24 hours, Daily
---
11. Take photos with vibrant street art at Jalan Alor
---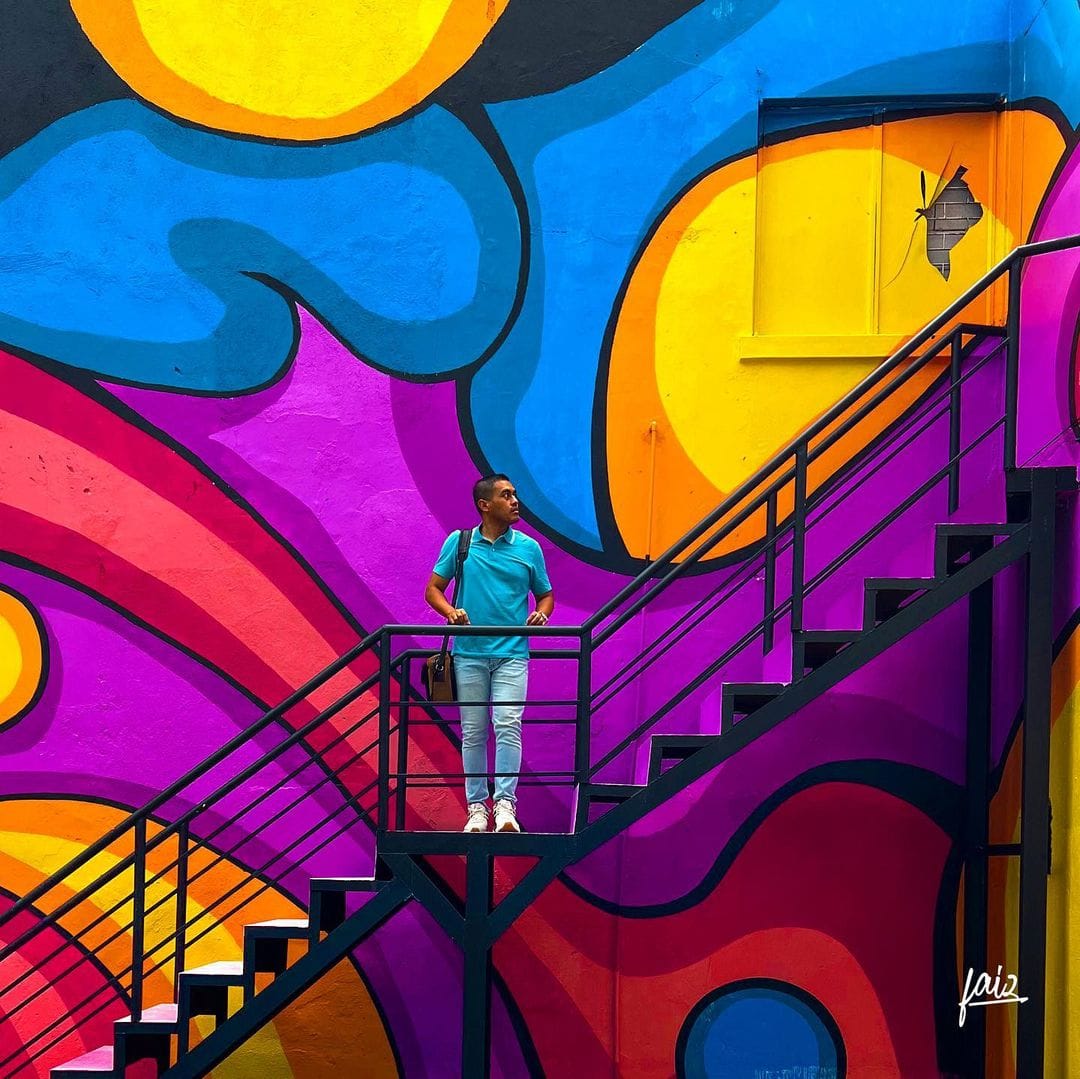 Image credit: @faizabdullah
The street art on Jalan Alor needs little to no introduction. Apart from the famed night market in the area that's located just a stone's throw away, there is a collection of vibrant murals on the facades of the buildings, the shops, and even the roads, making this spot a popular must-see attraction in KL. 

Image credit: @dong_dong_cheng
Having long shed its former, less-than-savoury reputation, the alleys between the buildings here now host a vibrant display of massive murals featuring underwater and jungle scenes and local flora and fauna. Some even stretch four-storeys high, and plaster across air-conditioner units and the streets.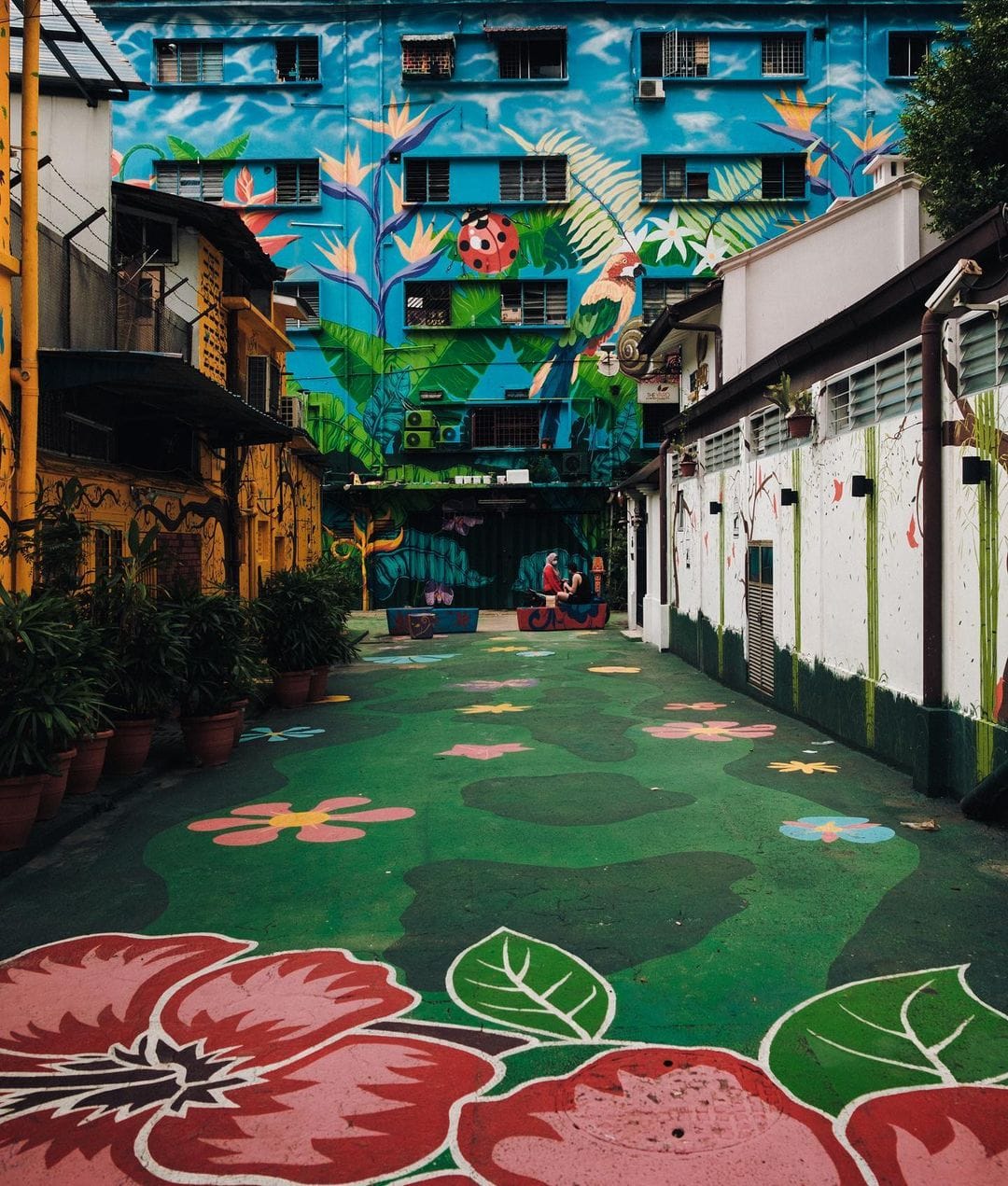 Image credit: @whereskish
An Instagrammer's haven, the alley is worth a visit after tucking into a meal in Changkat Bukit Bintang – whether you're looking to discover local scenes via the murals, or just snap photos with them. 
Getting here: Alight at Bukit Bintang or Imbi MRT station, and walk for about 5 minutes towards Jalan Bukit Bintang, just pass Jalan Alor. 
Opening hours: 24 hours, Daily
---
12. Soak up views of KL's skyline at Titiwangsa Lake Park
---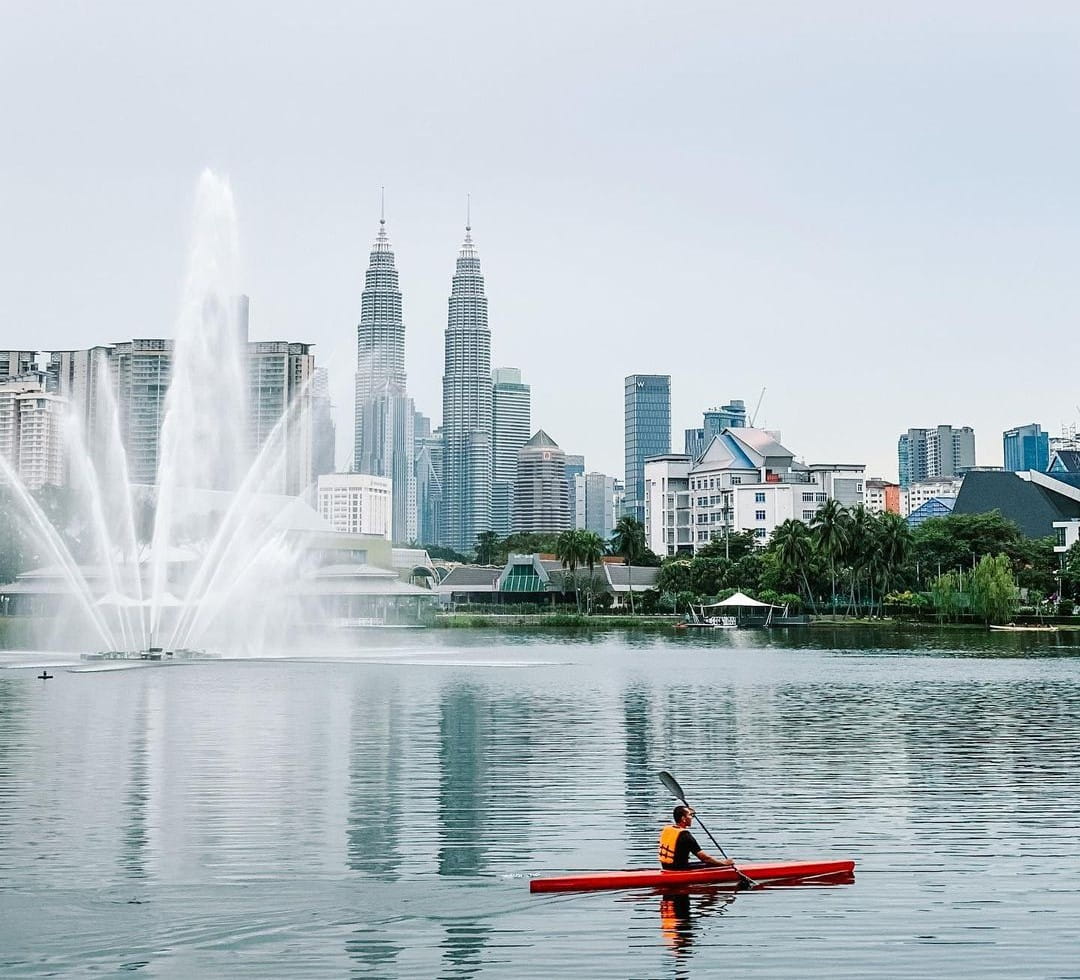 Image adapted from: @i4ha_
Titiwangsa Lake Park, or Taman Tasik Titiwangsa as referred to by locals, is a recreational park that has a 57-hectare manmade lake set against the KL skyline. Besides being a popular place to catch the fireworks for New Year's – thanks to the unblocked views of the city's iconic skyscrapers – it's also a popular hangout spot among locals due to the number of fun things to do on its grounds.
Fun fact: The park was designed in 1980 by Rio Takahashi, a Japanese landscape architect, so city folks could have another park to frequent besides the popular Perdana Botanical Garden.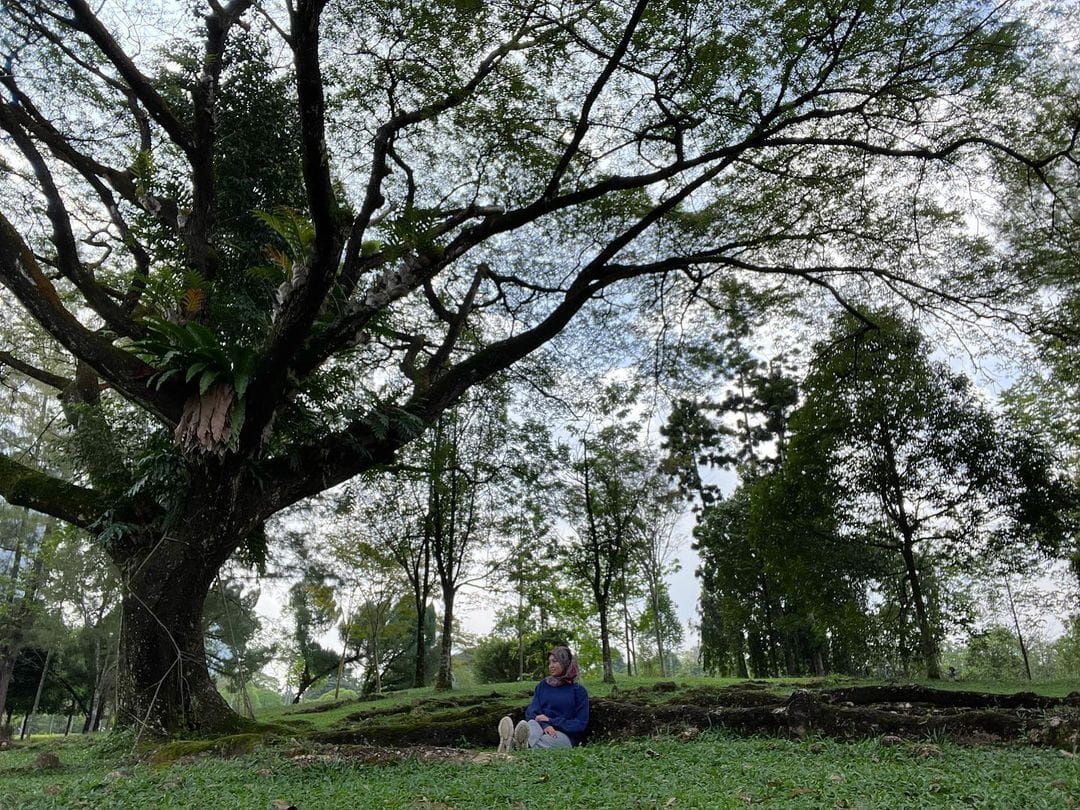 Image credit: @noranisha75
Fishing and kayaking is permitted at the lake, with other facilities – a cycling track, a children's playground, and exercise areas included – making it a place worth visiting to hang out with friends or the whole family on the weekends.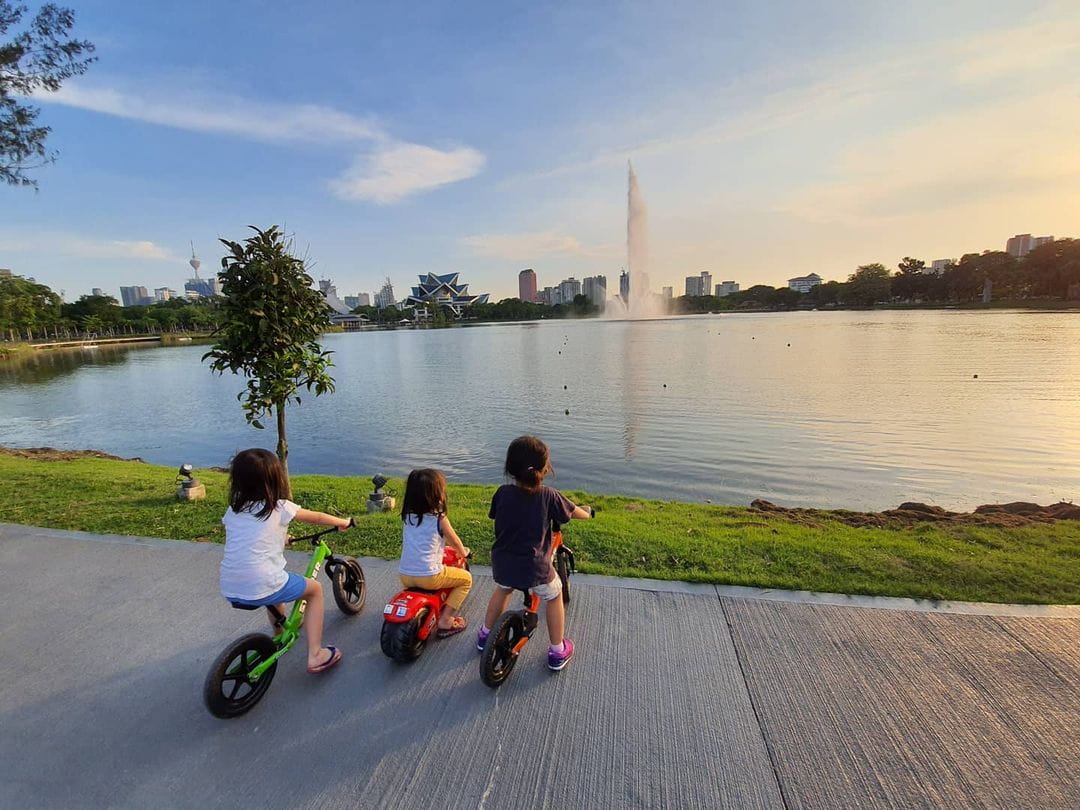 Image credit: @thelittle_koty
If you have little ones, enjoy family-friendly activities such as horseback riding (from RM1.50/adult and from RM0.50/kid) and cycling (from RM5 for 30 minutes) at the park.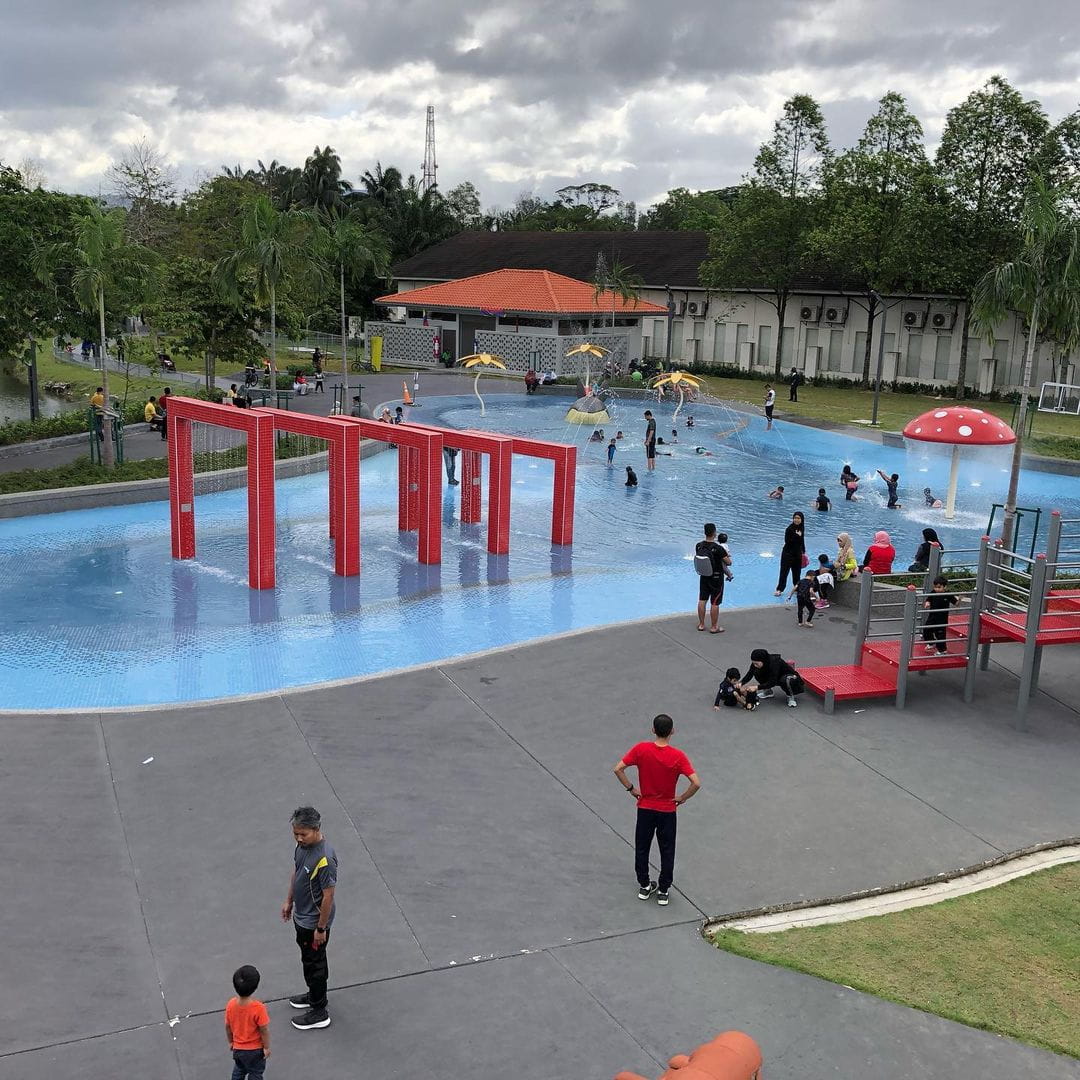 Image credit: @nurtureforthefuture
There's even a free water park – Titiwangsa Splash Park – complete with fun-shaped fountains.
Address: Taman Tasik Titiwangsa, Jalan Tembeling, 53200 Kuala Lumpur, WPKL
Opening hours: 6am-10pm, Daily
---
Fun, free things to do in Kuala Lumpur
---
Kuala Lumpur is packed with attractions and food haunts that can easily fill our weekends. So, for a good time this weekend without spending a single sen, bookmark this list of free things to do in the city.
Read more here: 
---
Cover image adapted from: @zhang___zoe,  @faizabdullah, TheSmartLocal Malaysia, @cherlydinggg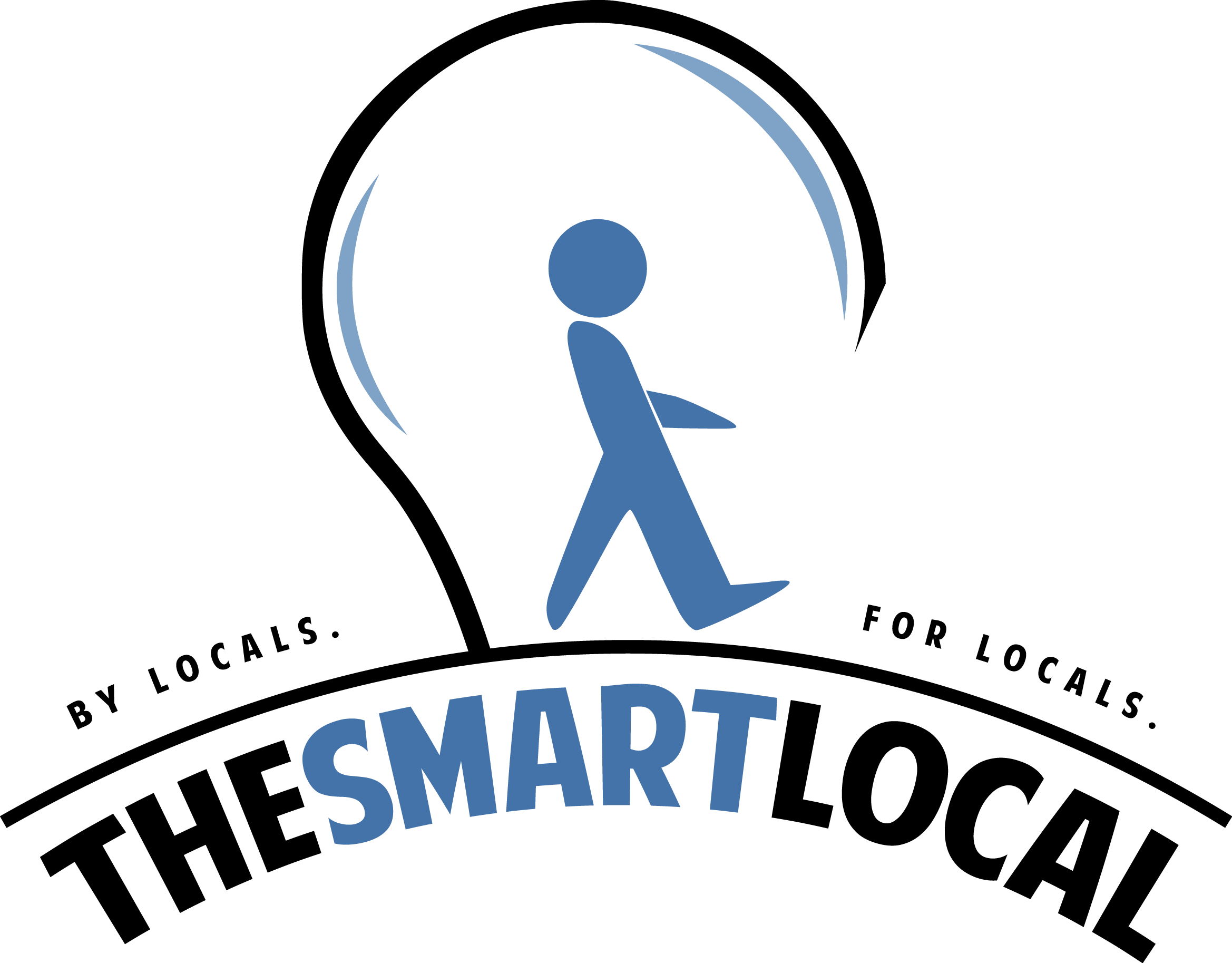 Drop us your email so you won't miss the latest news.