Things to do in Johor Bahru
---
There's no shame in being a tourist in our own country, especially when Malaysia has plenty of land worth exploring. In the town of Johor Bahru itself, there are already an abundance of places and an almost inexhaustible amount of things to do. 
If you've always thought that all there is to JB is Legoland and bowls of Johor laksa, this list will definitely come in handy for your next weekend getaway. Locals and tourists alike will be able to find something new to add into their itinerary, from water parks to a hidden bar that also acts as a full-fledged tailor.
---
– Things to do –
---
1. Climb mural walls at Rocky Basecamp Aeon Mall
---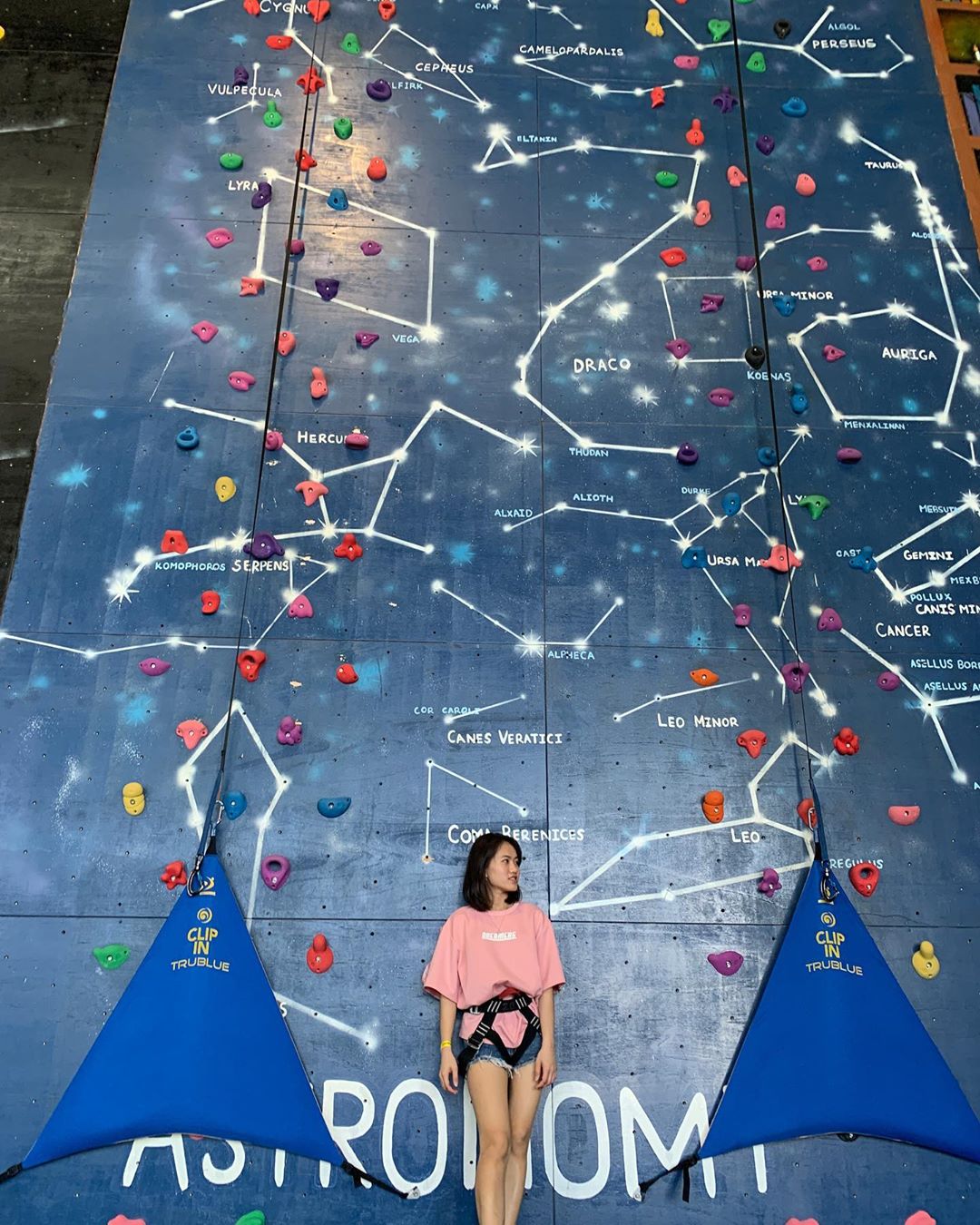 Image credit: @jasminelam07
Rock climbing is a great sport for those who aren't big on outdoor sports since you're mostly sheltered from the sweltering heat outside. But the idea of climbing up a vertical wall can be daunting to even the best of us, so the mural-painted ones at Rocky Basecamp may just help us overcome our fears.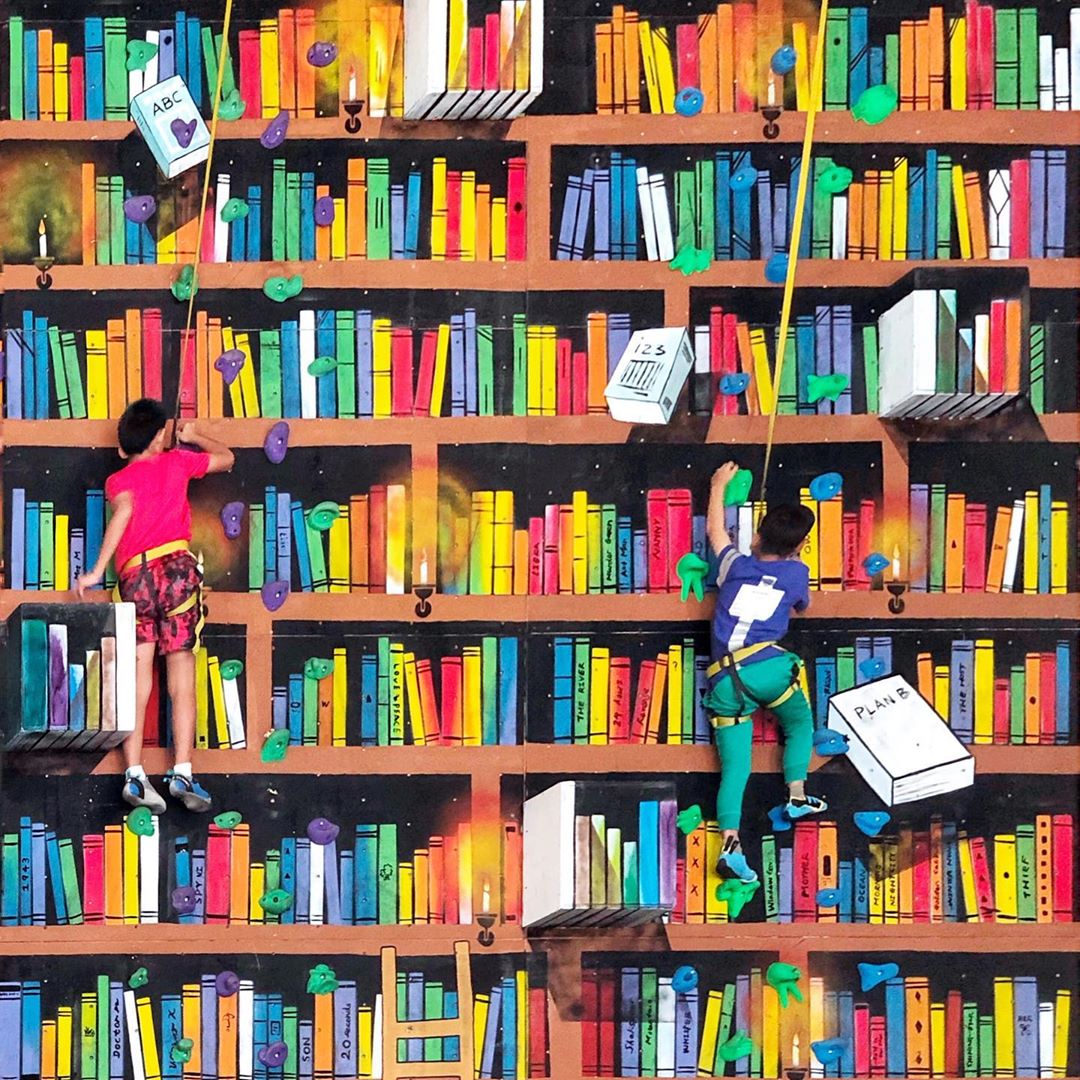 Image credit: @soinlovewithtravel
The facilities here are kid-friendly, as some of the murals include King Kong climbing a skyscraper and Rapunzel's tower. They're also great for adults who are new to the sport as the mural acts as a good distraction to stop you from thinking about how far off the ground you are.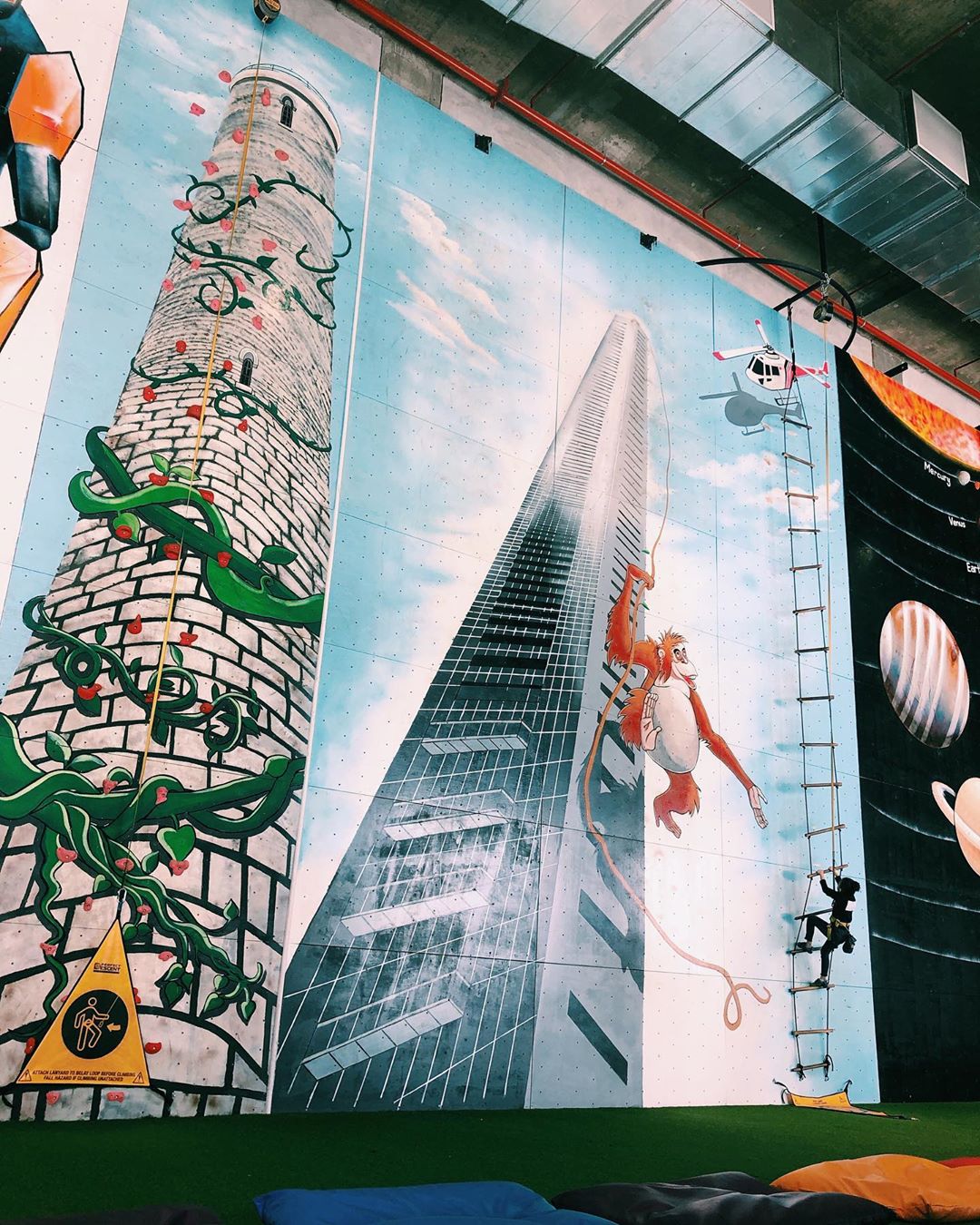 There are unconventional climbing walls too, such as this ladder.
Image credit: @nalbiah
For those who don't have a problem with heights, take on some of the more challenging walls that will not only test your endurance but also your muscle strength. The walls in this area measure at a staggering height of 15 metres.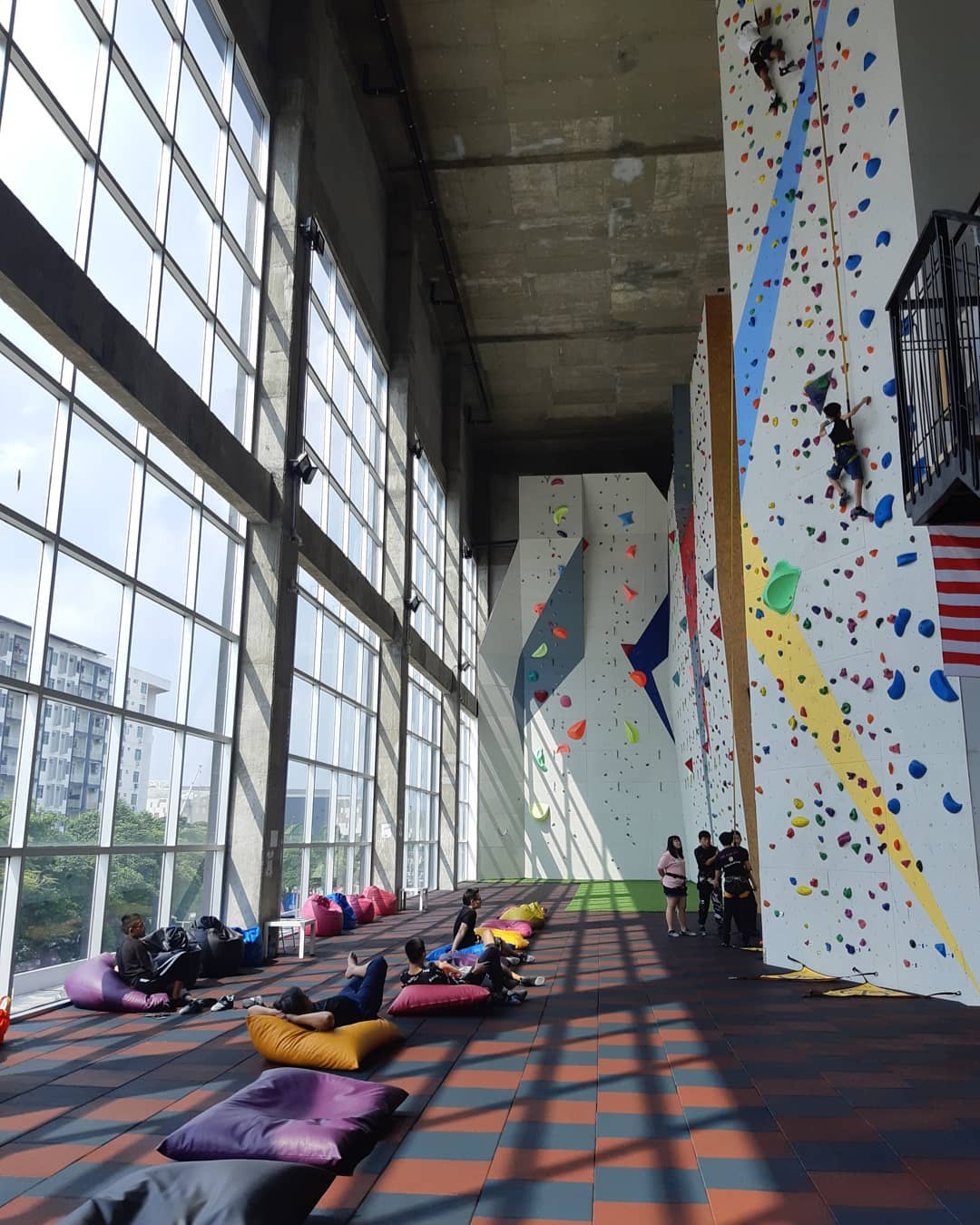 Image credit: @82_sun
A 2-hour pass here will cost you RM33/adult while a day pass is priced at RM70.75/adult. 
Address: Level 1, Lot F102A, Taman Desa Tebrau, 81100 Johor Bahru, Johor
Opening hours: Mon-Thu 12pm-7pm | Fri-Sun 10am-7.30pm
Contact: 017-228 5068 | Rocky Basecamp Tebruary City website | Facebook
---
2. Re-enact a Star Wars battle scene at Laser Battle
---
At Laser Battle, you'll be equipped with glowing laser guns instead of lightsabers, which is potentially more fun considering it's easier to sneak up on unwary opponents. Whichever arena you choose to play in, be it the Egyptian or jungle-themed ones, neither will be an easy game as you need to expertly navigate through maze-like layouts.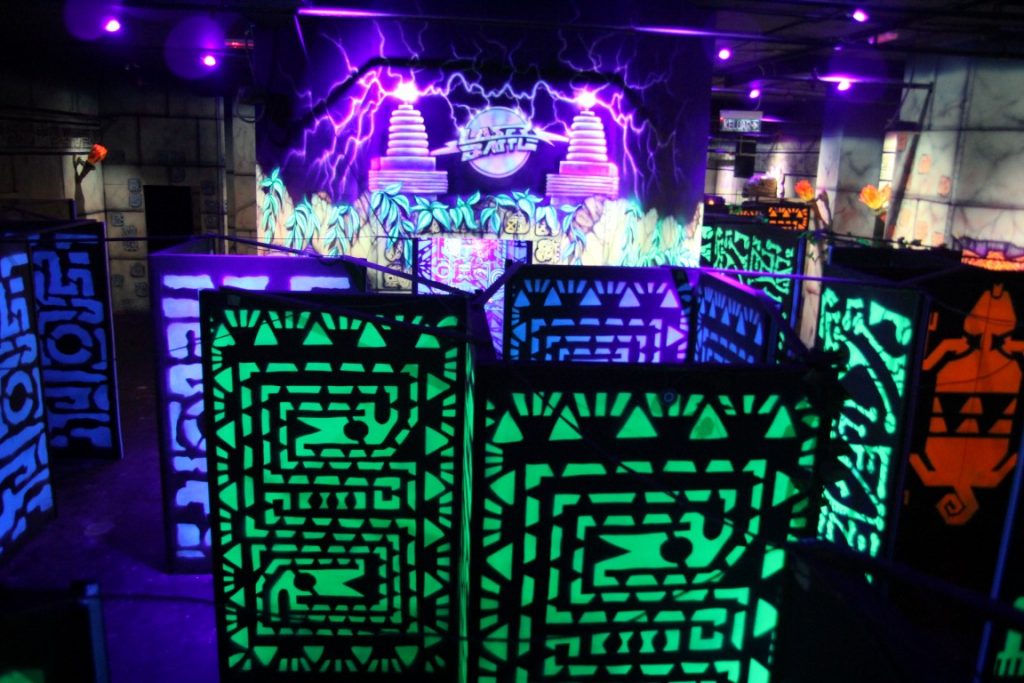 Image credit: Laser Battle
For every point you get, your scores will be tallied up on a digital scoreboard that you can use to determine the winning team after each game. There are also a bunch of games that you can choose from, each having different gameplays and aims. 
For example, the Midnight Madness Solo will have individual players tagging as many target zones as they can to collect points, but this is done in complete darkness. The aim of the game is to collect as many points as you can before time runs out.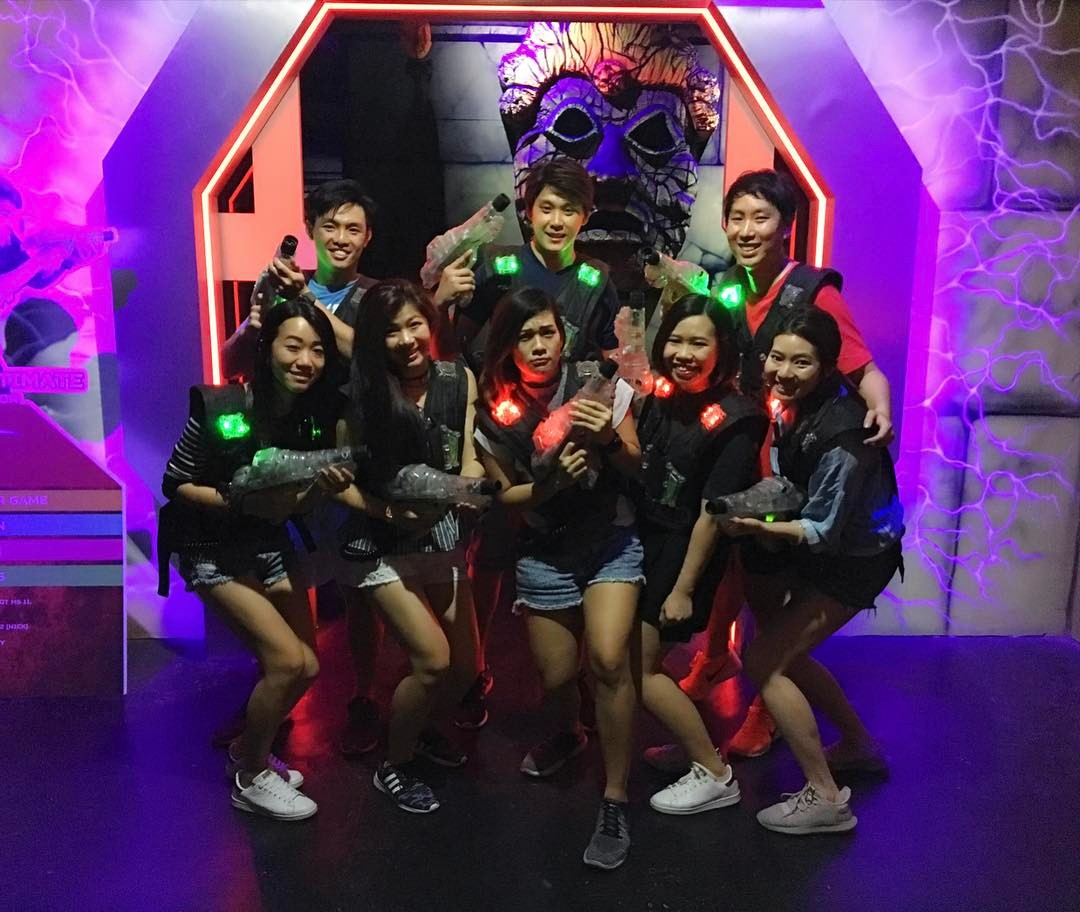 Image credit: @lehui.t
Rates for laser tag begins at RM40/2 games and RM50/3 games. 
Address: Lot MS-11, Johor Bahru City Square, 108, Jalan Wong Ah Fook, Bandar Johor Bahru, 80000 Johor Bahru, Johor
Opening hours: 10am-10pm, Daily
Contact: 07-207 0179 | Laser Battle website | Facebook
---
3. Buy handmade batik souvenirs at Rumah Limas
---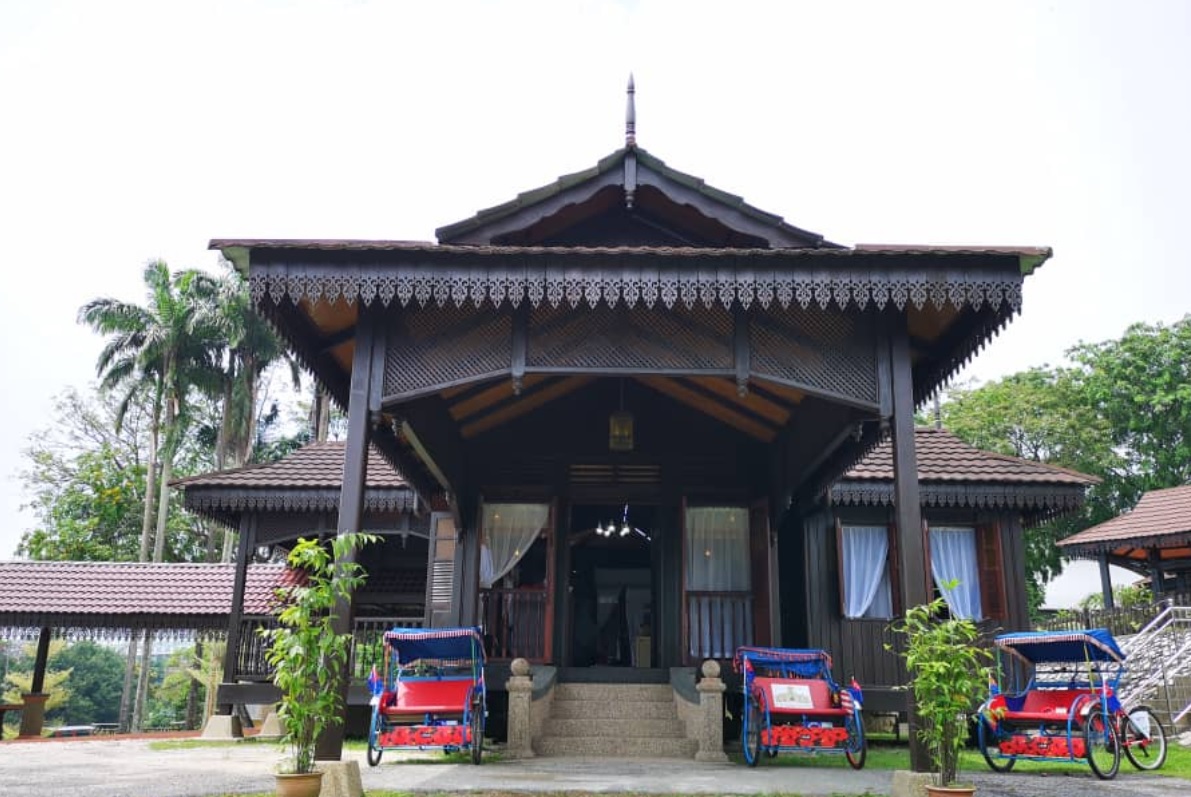 Image credit: MSM Suhaimi Mohamad
Rumah Limas does not only refer to the traditional house in Sungai Chat that sells handcrafted souvenirs like batik prints, but it also refers to the architectural design of traditional Indonesian houses. The reason why we can find it in Johor is because Indonesians emigrated here a long time ago, bringing with them their culture and customs.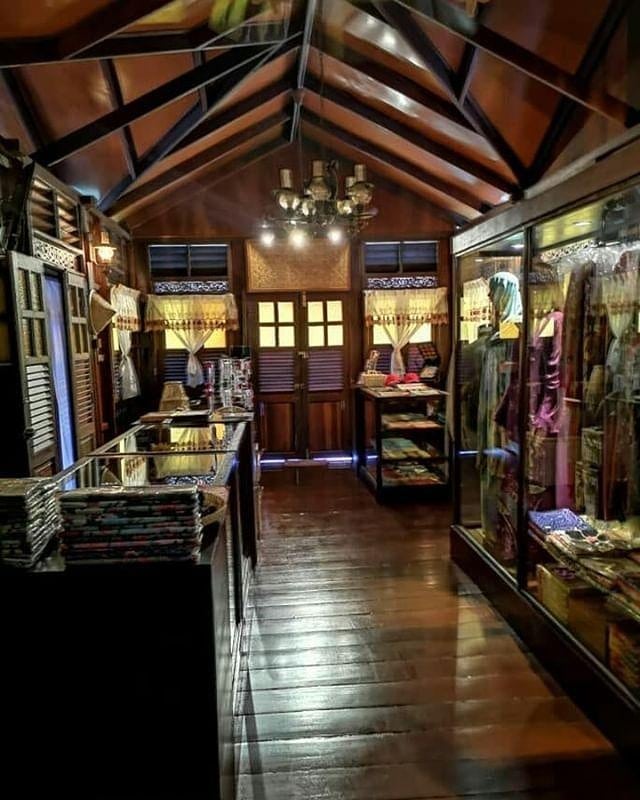 Image credit: @rumahlimasjohor
At Rumah Limas, you'll get to explore the traditional house while shopping for souvenirs. The inside of the house itself has been turned into a souvenir shop selling traditional batik pieces and jewellery. There are also mannequin models in display cases that depict the fashion of yesteryears.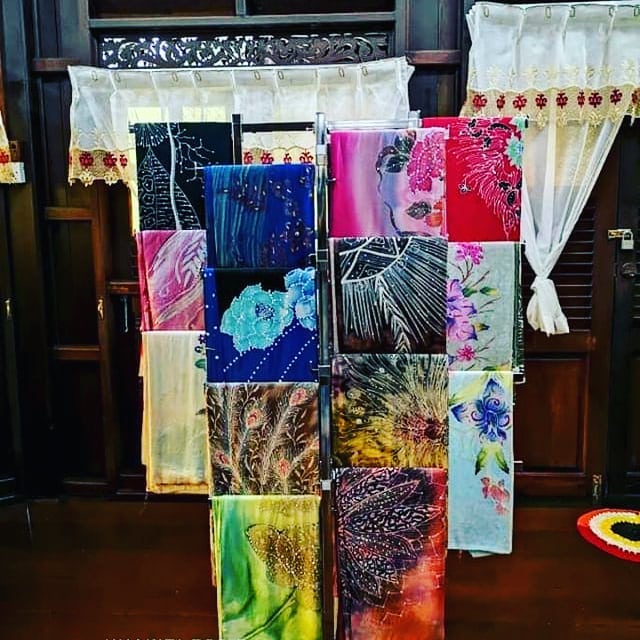 Image credit: @rumahlimasjohor
You'll find beautiful batik scarves here in a variety of colours and designs, making them the perfect gift for anyone you know back home who might appreciate something handmade like this. Besides that, you also get to play a game of congkak and gain the experience of doing your own batik by painting a canvas that already has a design waxed on. 
Address: Lot 888, Jalan Sungai Chat, 80100 Johor Bahru, Johor
Opening hours: Sun-Thu 9.30am-4.30pm (Closed on Fridays & Saturdays)
Contact: Rumah Limas Johor Instagram
---
4. Ride an ATV through muddy forest trails at ATV Park Johor Bahru
---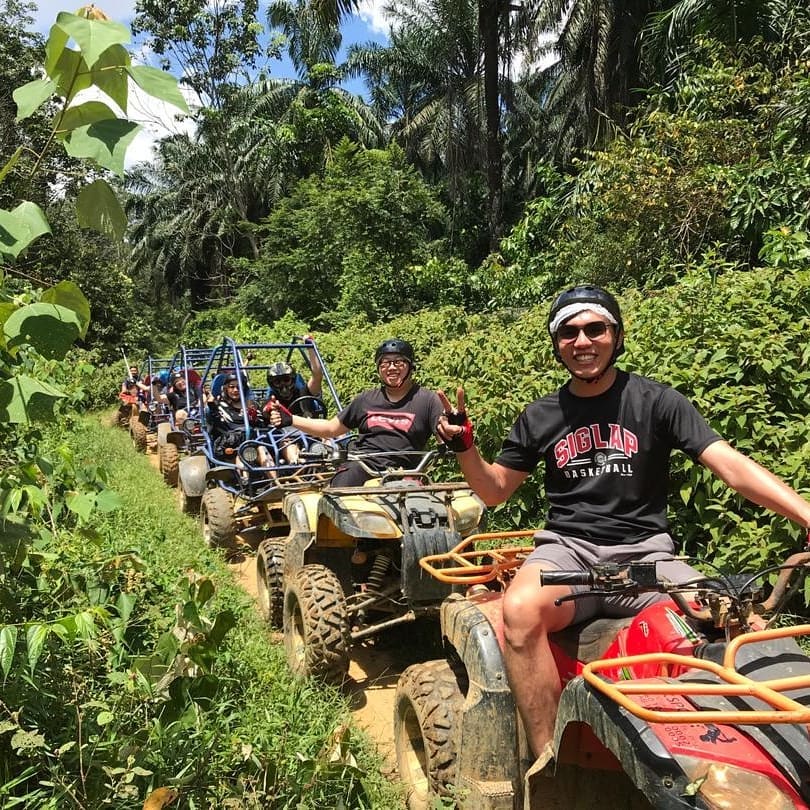 Image credit: @atvparkjohorbahru
ATVs – also known as four-wheelers – are these massive bikes that are able to navigate through rough terrains that cars won't be able to. At ATV Park Johor, there are a few trails that you can opt for, including paved, muddy, and forest trails. A part of what makes this activity so fun is getting to explore places that are often so secluded from the main town.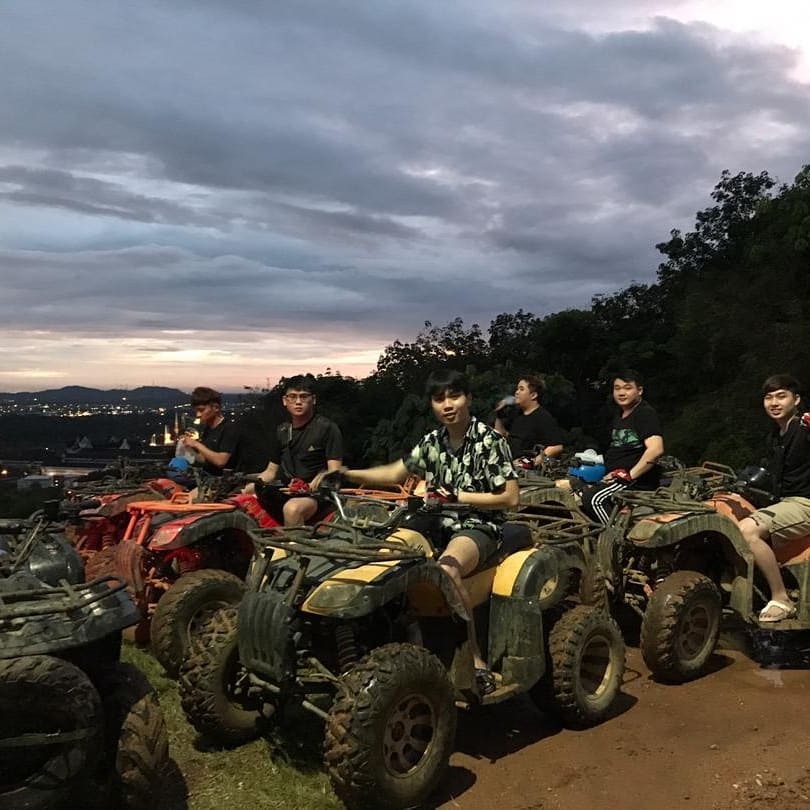 Image credit: @atvparkjohorbahru
With a professional staff guiding you and your group of riders, you'll be taken through the forest to reach a hill that gives you a stunning view of JB town. It's perfect for evening rides when you get to watch the sunset. 
To avoid getting sunburnt and bitten by pesky mosquitoes in the area, you're advised to come wearing long-sleeved shirts and long pants. You don't have to worry about bringing along other gear as they'll provide you with boots, helmets, gloves, and even a hair net to keep your tresses in place. 
If you're interested, opt for the combo package that'll entitle you to a session of ATV riding and Gell Ball Watergame – where soft water capsules are used instead of paintballs – for only RM100/pax. 
Address: Jalan Angkasa Skudai, 80990 Johor Bahru, Johor
Opening hours: 9am-11pm, Daily
Contact: 012-723 1250 | ATV Park Johor Facebook
---
5. Have a fancy date night out with a performance at Permaisuri Zarith Sofiah Opera House
---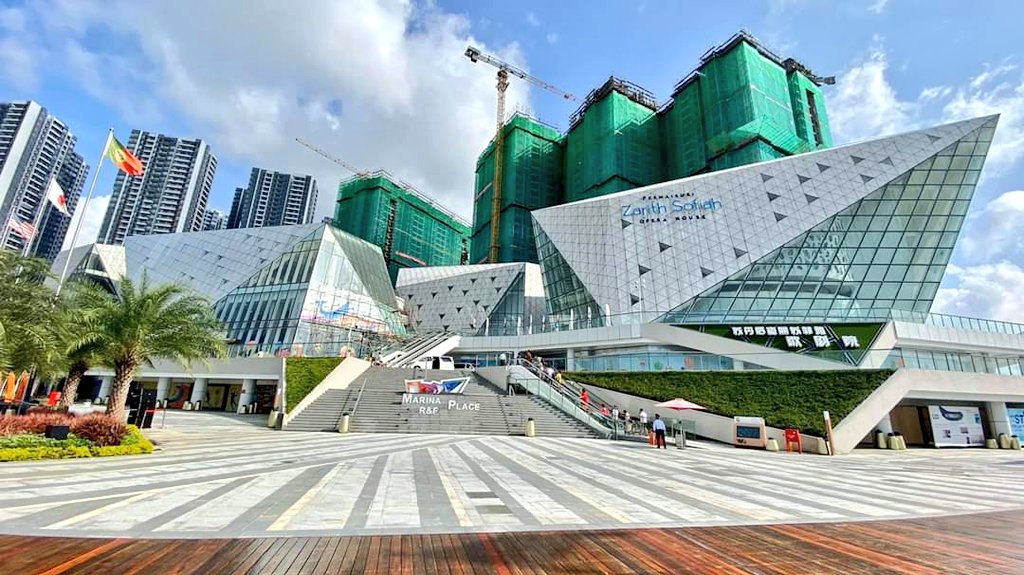 Image credit: @ezadhfizy
Mention opera house and we'll think of Sydney, but the opening of Permaisuri Zarith Sofiah Opera House may change all that with its eye-catching architecture. The sleek geometric design was actually inspired by the shining diamond ornaments on a princess' crown. 
If you're visiting during the day, you'll be able to see corners of the building brightly glinting from reflecting the sun rays.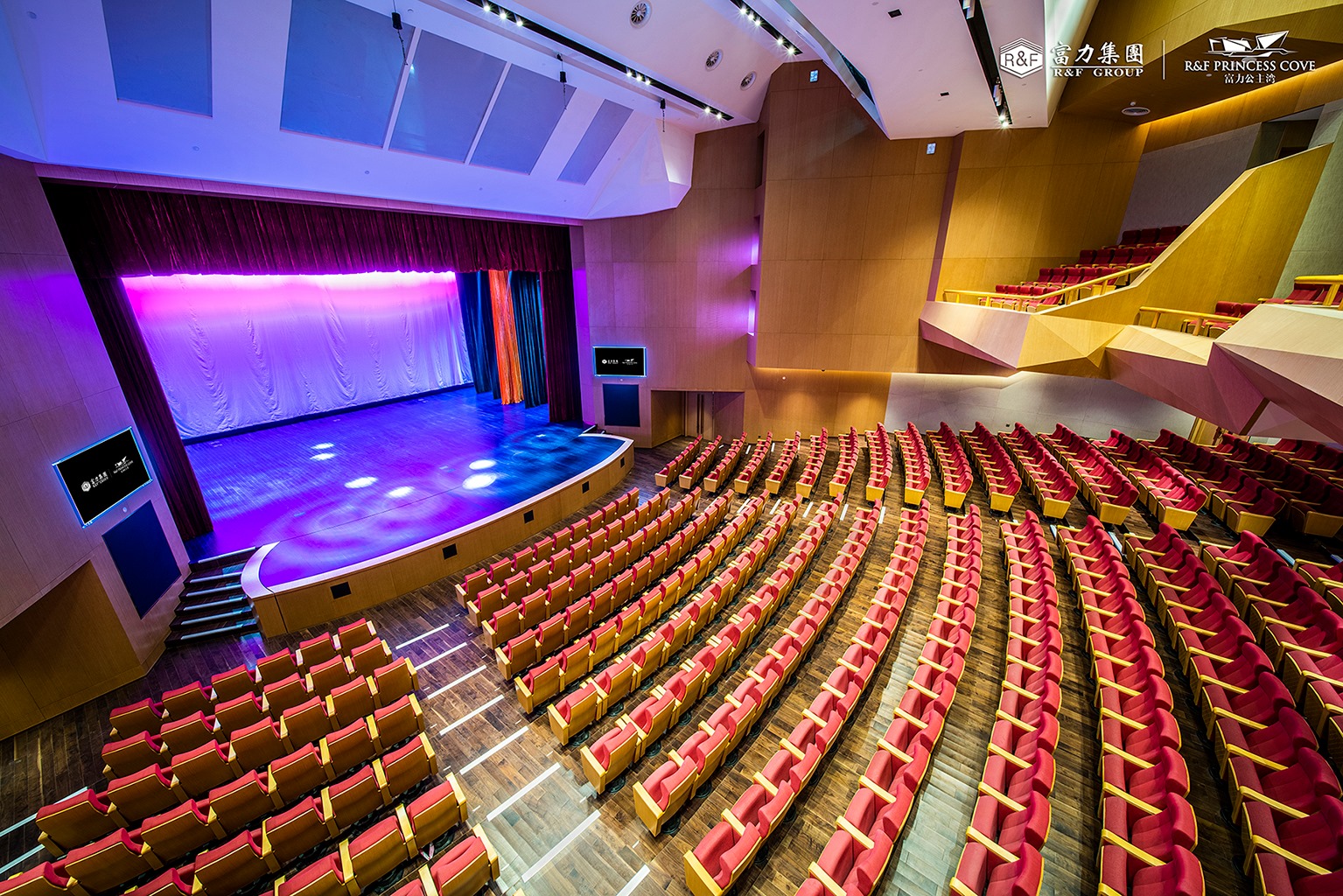 Image credit: R&F Princess Cove
Keep your eyes peeled for announcements of musicals and concerts so that you can enjoy a luxe date night with your loved one. The spacious theatre comes with comfortable cushioned seats and plenty of leg space to help you settle in for a night's worth of entertainment.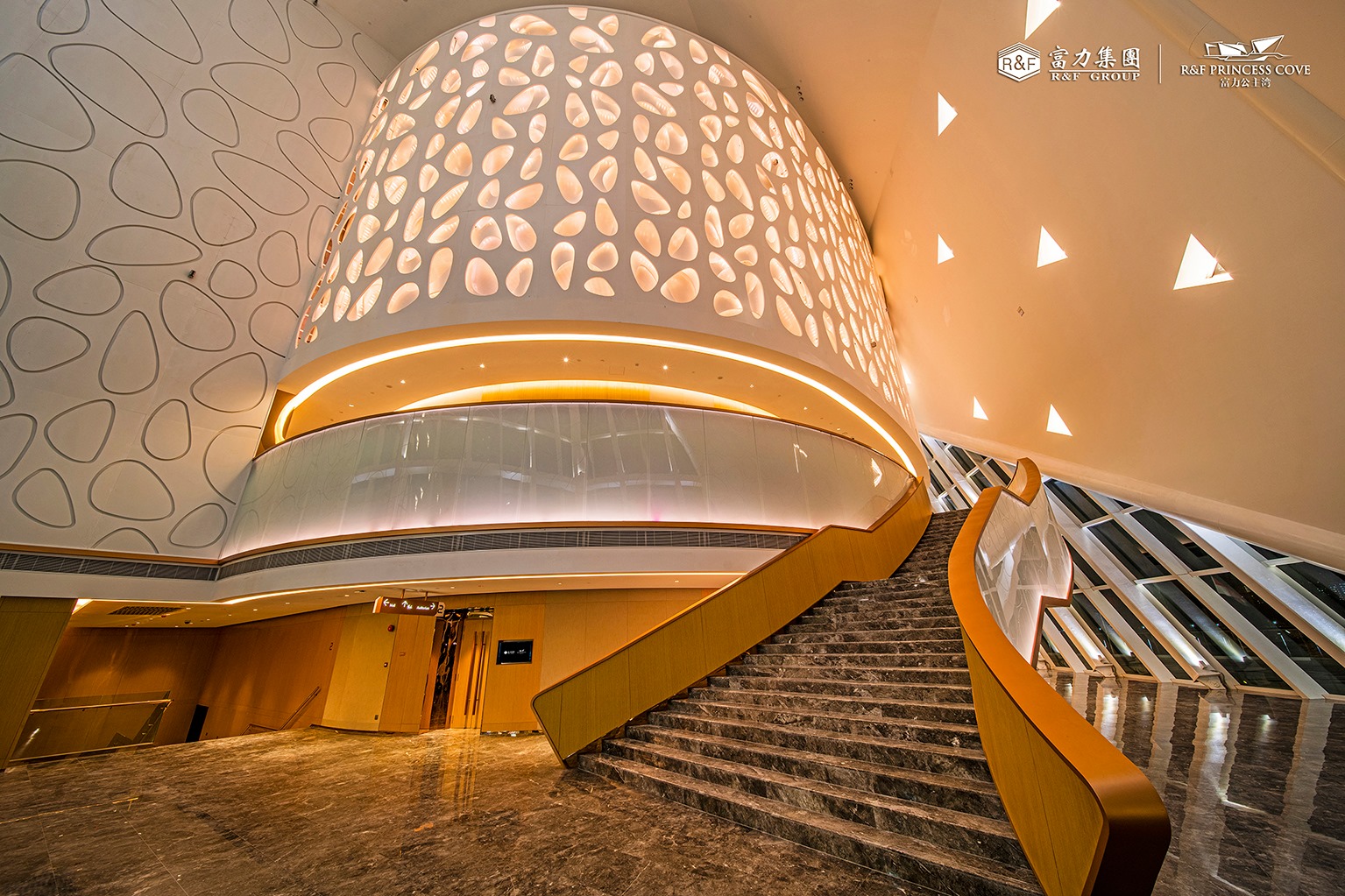 The marble flooring and golden lights give the space its luxurious air, perfect for a black-tie affair.
Image credit: R&F Princess Cove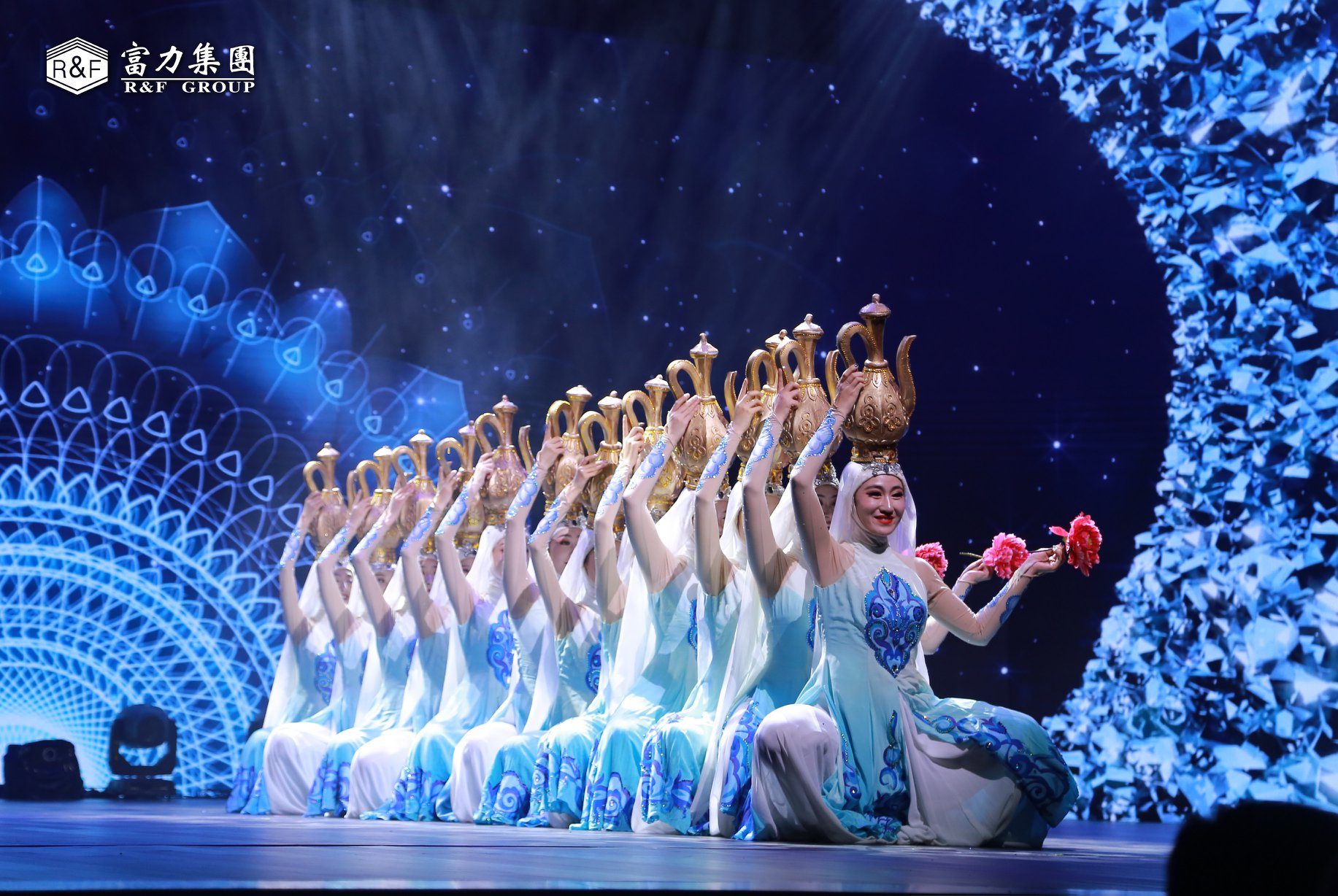 A dance performance during the grand opening of Permaisuri Zarith Sofia Opera House
Image credit: R&F Princess Cove
Address: R&F Marina Place, R&F Princess Cove, Jln Tanjung Puteri 80300 Johor Bahru
Contact: 1-800-18-7777 | R&F Princess Cove website
---
6. Shop for discounted luxury goods at Johor Premium Outlets
---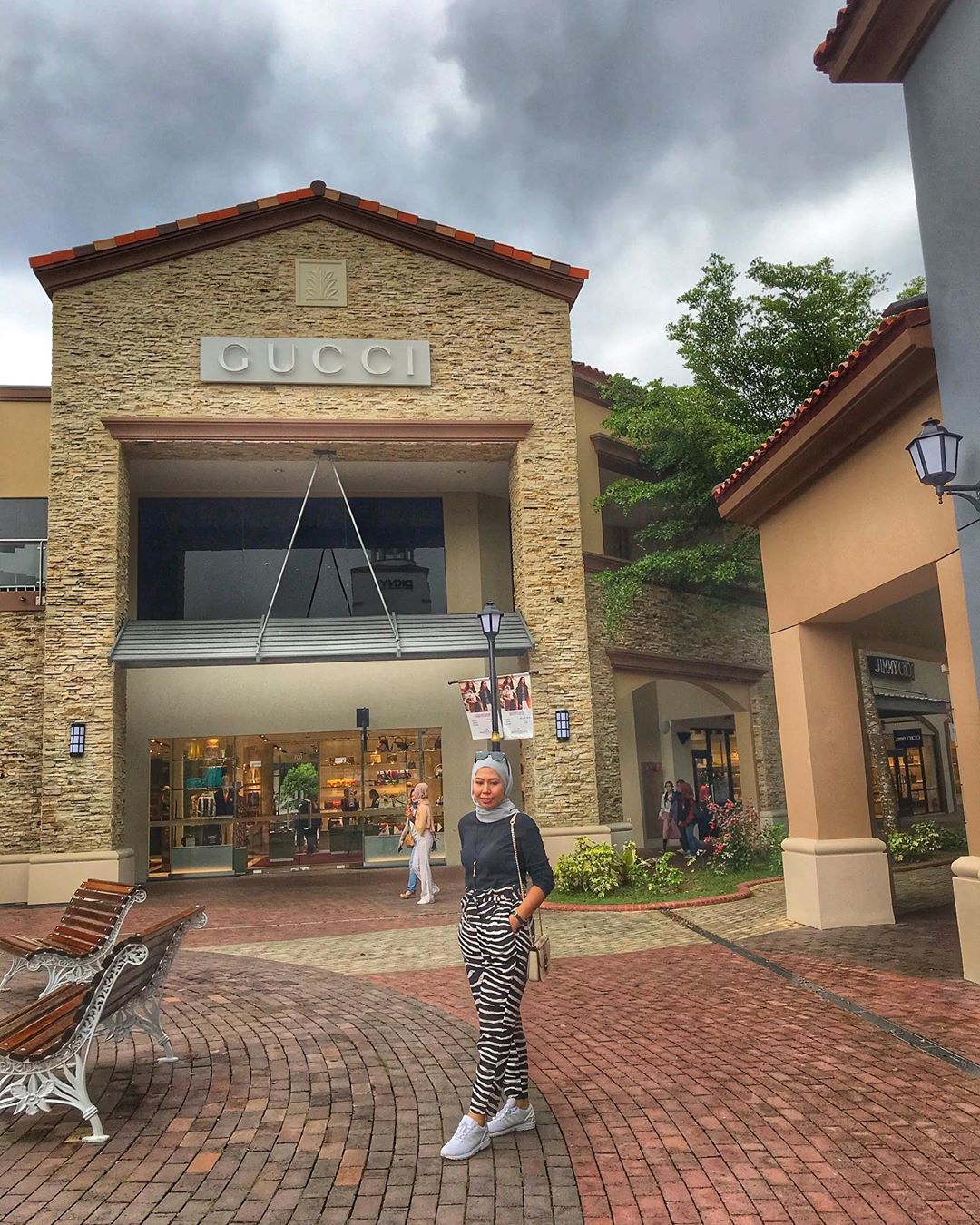 Image credit: @faraazeerin
When we spot brands like "Gucci" and "Prada" in malls, most of us would just linger outside and indulge in some good ol' window shopping instead of actually entering the store. The only exception happens at Johor Premium Outlets (JPO), where you're able to shop for these luxurious brands at discounted prices – and yes, they're the real thing and not knockoffs.
JPO has every kind of retail store under its roof. You can get a classy watch from Fossil, a sleek bag from Gucci, and a pair of swanky stilettos from Jimmy Choo. You can also upgrade your wardrobe with some new outfits from the likes of Lululemon, Tommy Hilfiger, and Coach. With over 100 designer stores, you might as well just do a whole year's worth of shopping while you're here.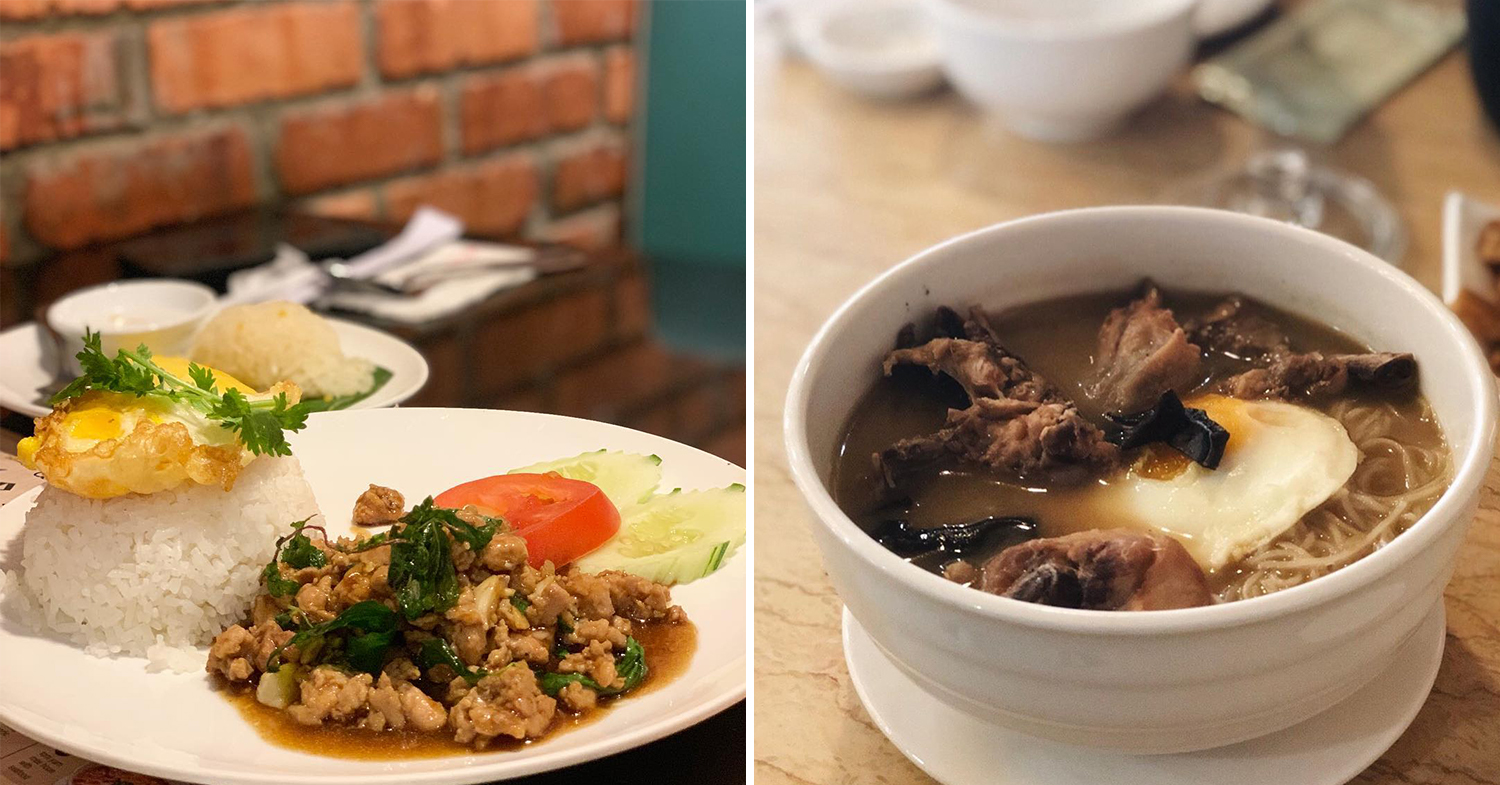 Image adapted from: @macchipuri & @gluttonthoughts
Whether or not you agree that shopping is a sport, you have to admit that carrying all those bags and touring the mall will certainly leave you hungry. Popular dining options here include Absolute Thai, where you'll be able to get delicious Thai basil chicken and Souper Tang, a Chinese restaurant known for their soul-warming soups. 
Address: Jalan Premium Outlets Indahpura, 81000 Kulai, Johor
Opening hours: 10am-10pm, Daily
Contact: 07-661 8888 | Johor Premium Outlets website
---
7. Ride along the coastline at Amigos Horse Riding
---

Image credit: @zac.travel
When we think of horse riding, we think of historical dramas or the favourite pastime of the upper class. For the average person, we don't have many opportunities to go horse riding, so we tend to jump at every chance we get – especially when we're travelling.
At Amigos Horse Riding, you'll ride a horse into an oil palm plantation nearby until you reach the coast of Pasir Gudang. The 1-hour jungle trail will cost you RM110/pax, and in return, you'll get to ride a steed and enjoy the beautiful landscape.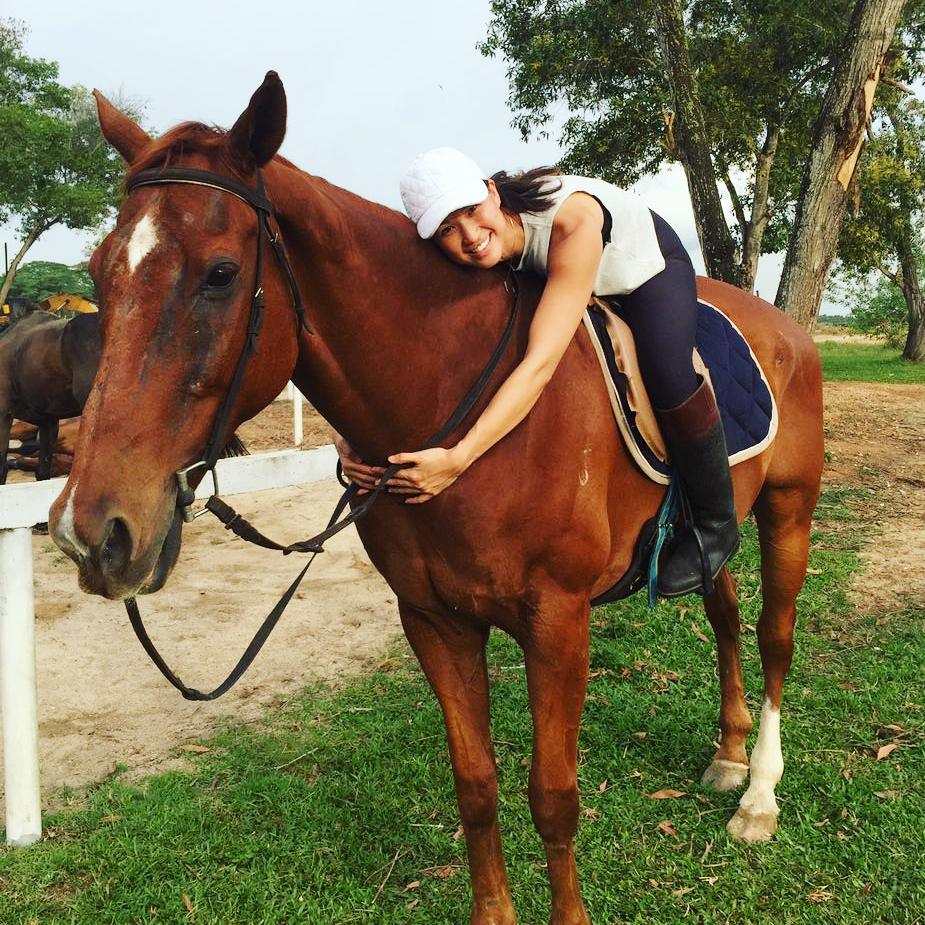 Image credit: @venevene
Your assigned guide will share interesting facts and stories about the area while on the jungle trail to keep you entertained throughout. You don't have to worry about the actual horse-riding, as professionals will assist you and brief you on all the do's and don'ts of the activity. 
Address: Pasir Gudang, Johor Darul Takzim, Malaysia, 81707 Pasir Gudang, Johor
Opening hours: 7am-7pm, Daily
Contact: 012-796 6806 | Amigos Horse Riding website | Facebook
---
8. Have a luxe movie date at Emperor Cinemas
---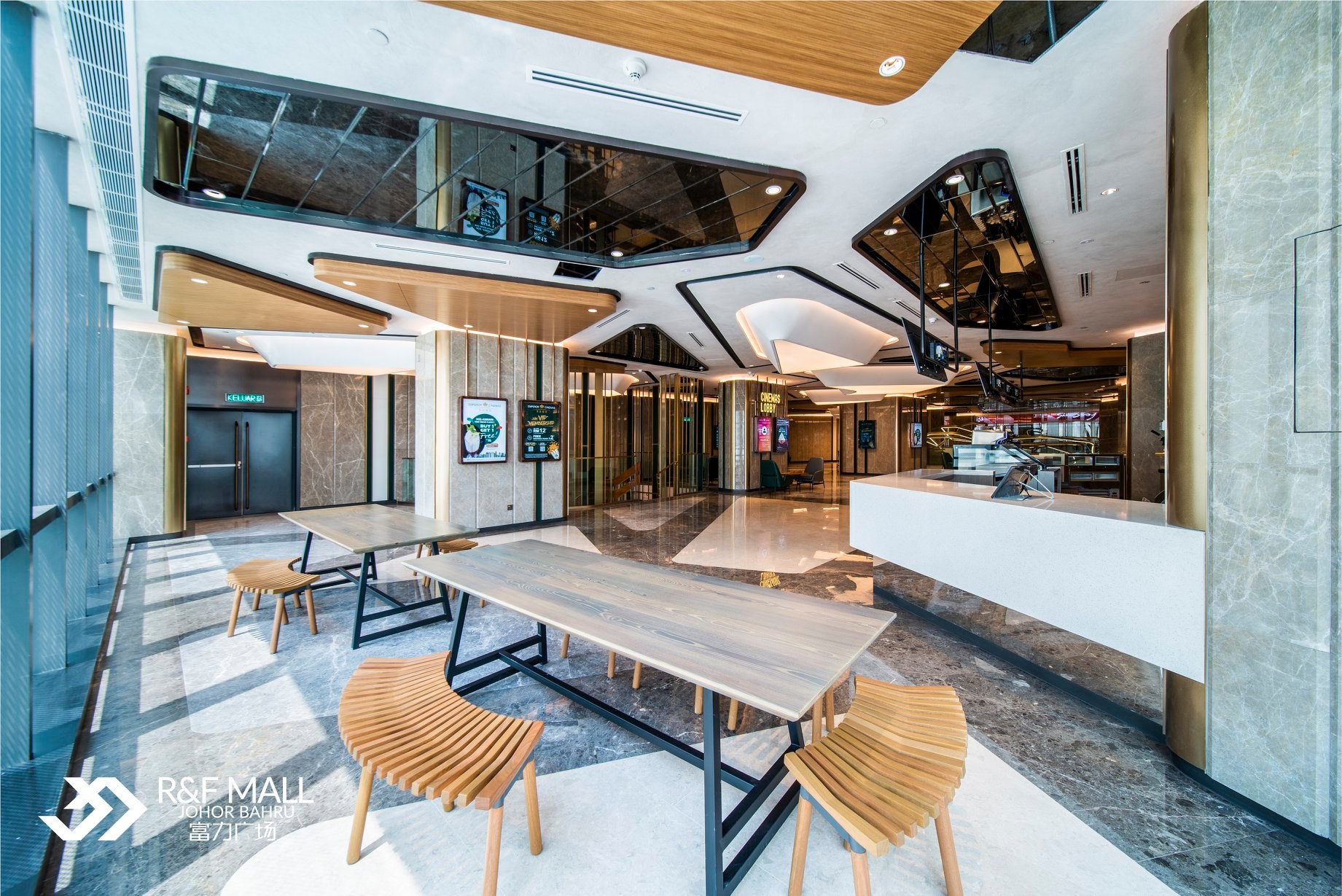 Image credit: R&F Mall
Emperor Cinemas from China opened its first theatre in Malaysia in JB in 2019. Non-Johoreans who have been itching for a luxurious movie experience after seeing pictures of the cinema's 5-star facilities on social media can finally do so during their trip here.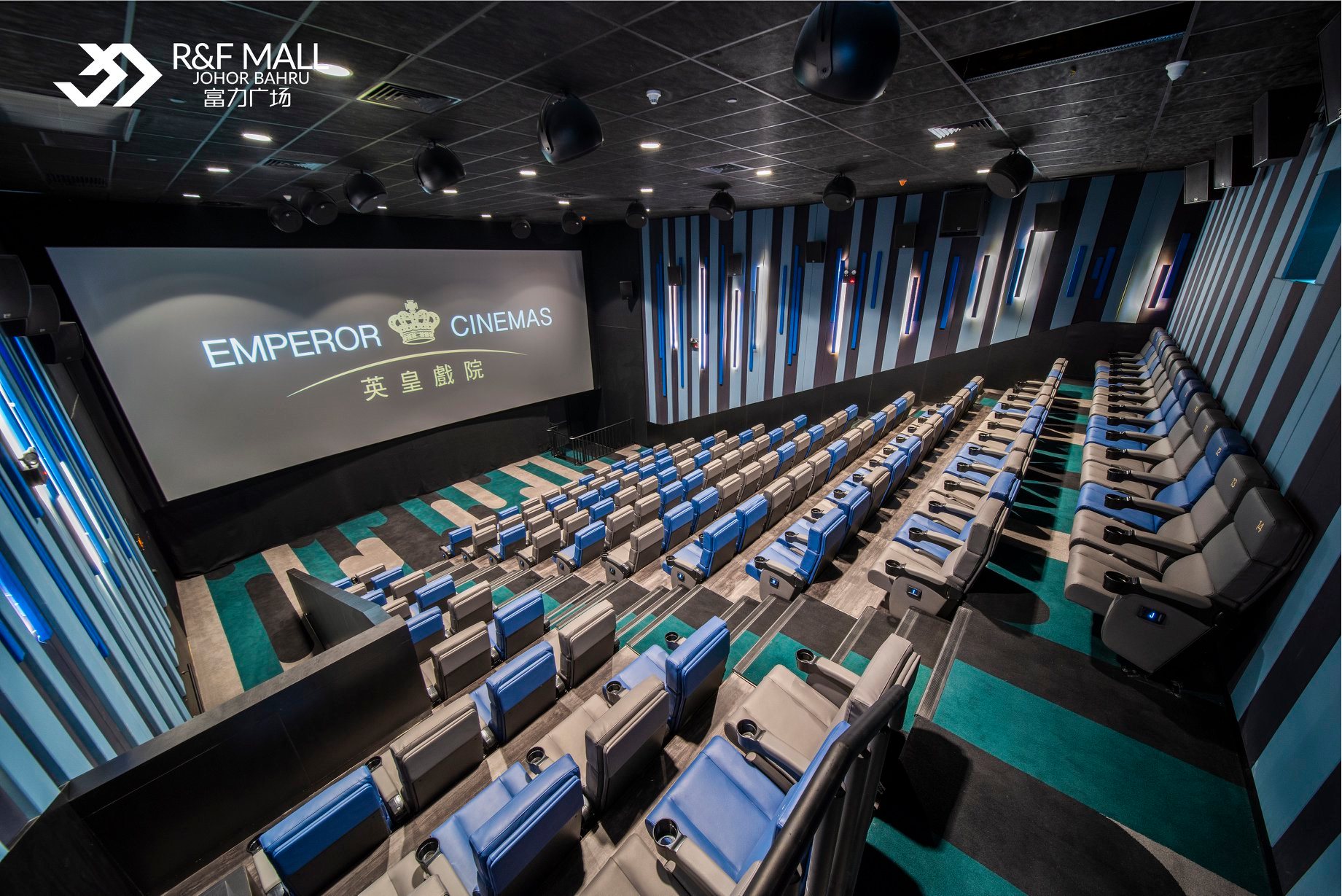 Image credit: R&F Mall
You'd think that cinema tickets here might cost you an arm and a leg, but they are actually going as low as RM9/pax for students. If you're catching a blockbuster, you may have to fork out a little more as prices range between RM12-RM16, depending on the time of the movie screening.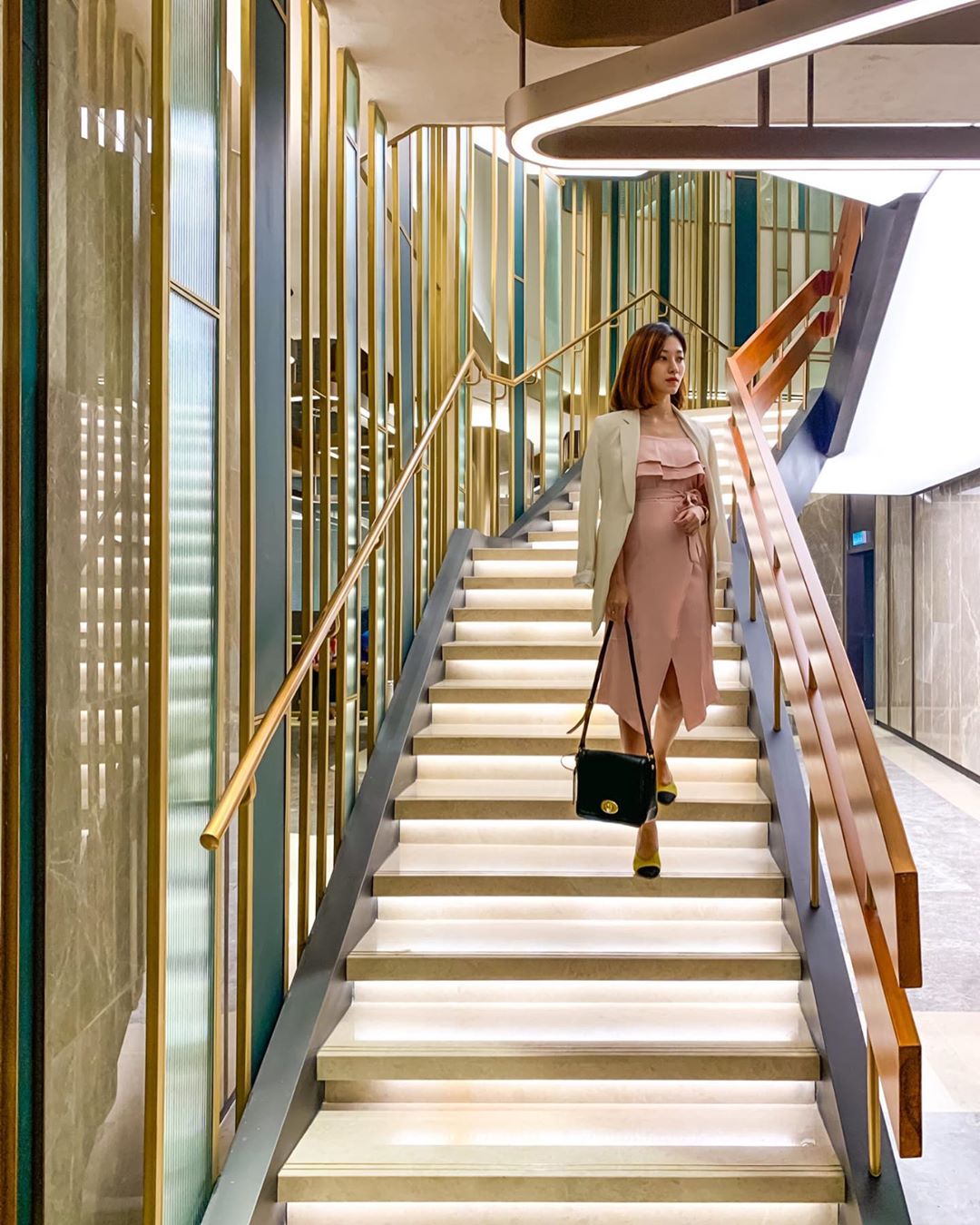 Pose for a photo at this spiraling gold and steel staircase
Image credit: @_evonlim
Address: 1F R&F Mall, 1, Jalan Tanjung Puteri, Tanjung Puteri, 80300 Johor Bahru, Johor
Opening hours: 10am-10pm, Daily
Contact: 07-276 7845 | Emperor Cinemas website | Facebook
---
9. Visit the Listerine-blue lagoon at Kangkar Pulai
---
Kangkar Pulai Blue Lagoon may not be as much of a hidden gem as it was years ago, but the place certainly still warrants a visit for those who want to marvel at the Listerine-blue lake for themselves.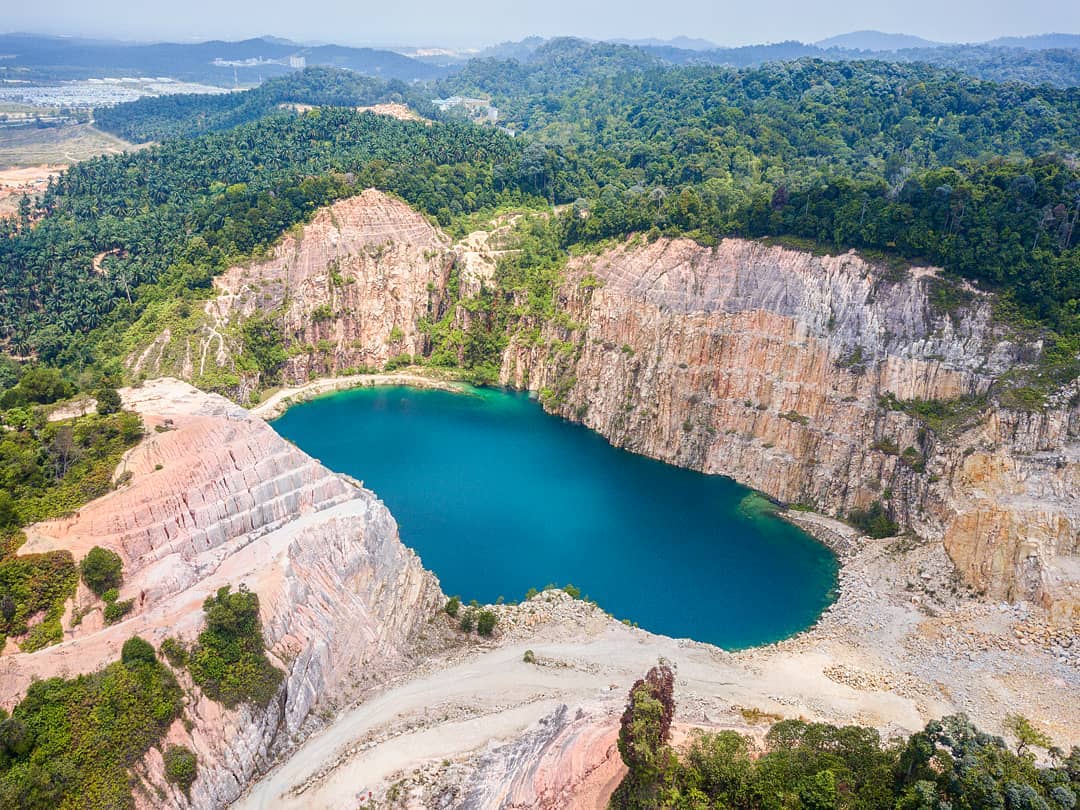 The lake is blue because of the iron quarry nearby, which causes a chemical reaction that turns the water here a bright blue.
Image credit: @andrew.hokenchye
If you've ever spotted a photo of the lagoon while scrolling through Instagram, you might have thought that the colour of the lake has been retouched to make it appear brighter. But do enough digging and you'll see that the lagoon is indeed as blue as it's portrayed on social media.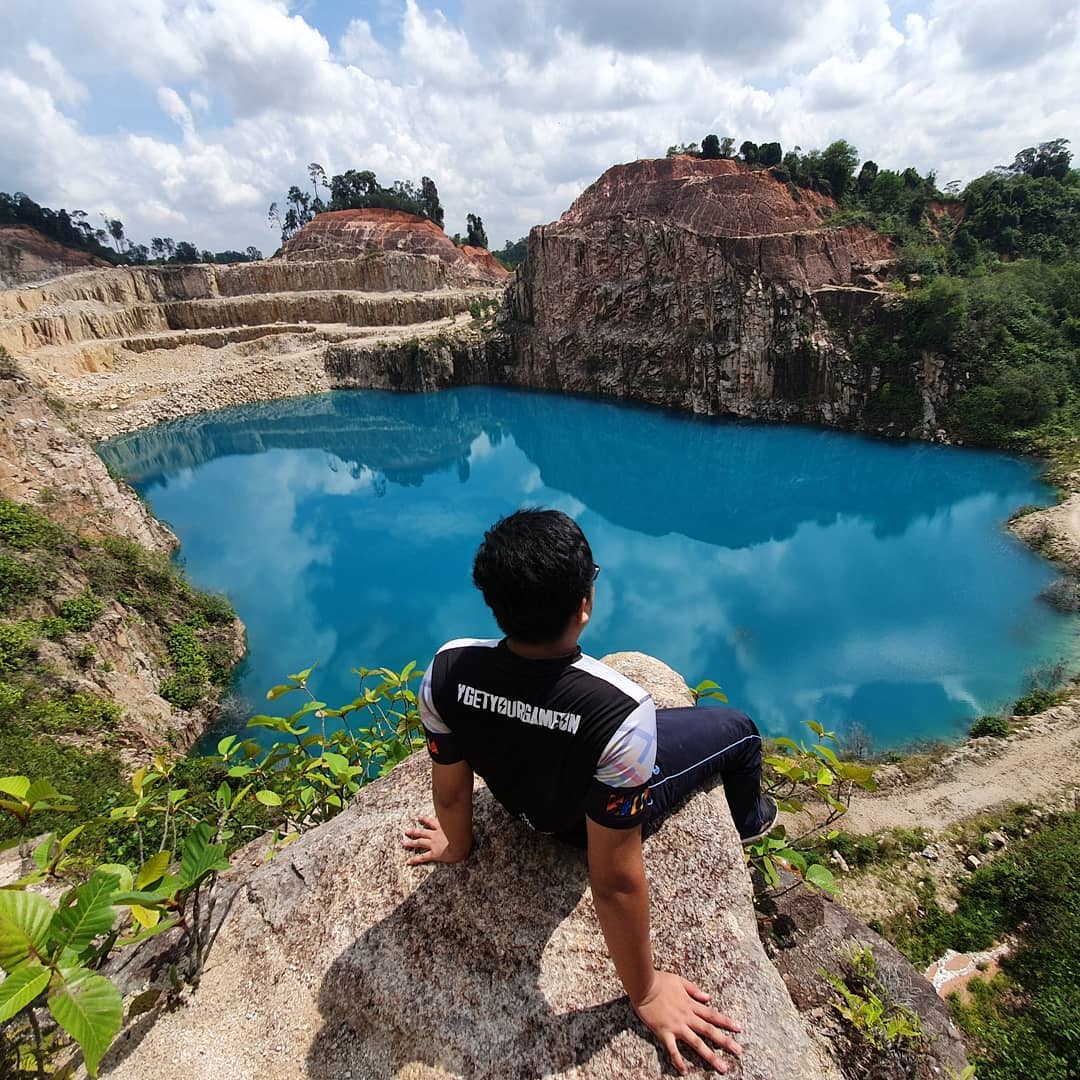 Image credit: @mustaqim.rosli
It'll only take a short 10-minute hike from the entrance to the viewpoint, so it's great for those who aren't big on strenuous hiking. 
Address: Bandar Baru Kangkar Pulai, Johor Bahru, Johor (Waze Kangkar Pulai Blue Lagoon)
---
10. Climb in the great outdoors at Mount Pulai and Pulai waterfall
---
Mount Pulai is hailed as one of the best hiking trails in Johor, especially if you love basking in nature. Outdoor enthusiasts will be glad to know they can spend a good 4 hours hiking up and down this mountain.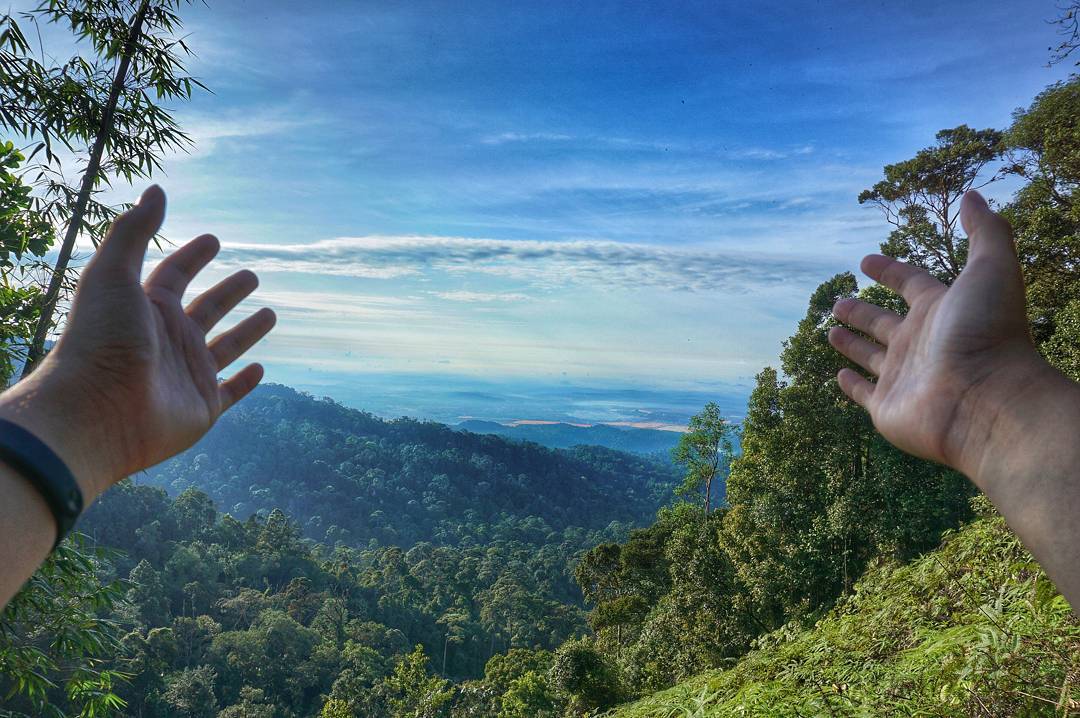 You'll be rewarded with a sight like this once you've endured the strenuous 2-hour hike
Image credit: @jakie_ch
If you're game to take on Mount Pulai, remember to bring swimwear or an extra set of clothes. There's a waterfall for you to take a dip in while seeking respite from the hot weather. You may also want to consider packing some sandwiches or bento boxes to join the locals who are often spotted picnicking by the stream.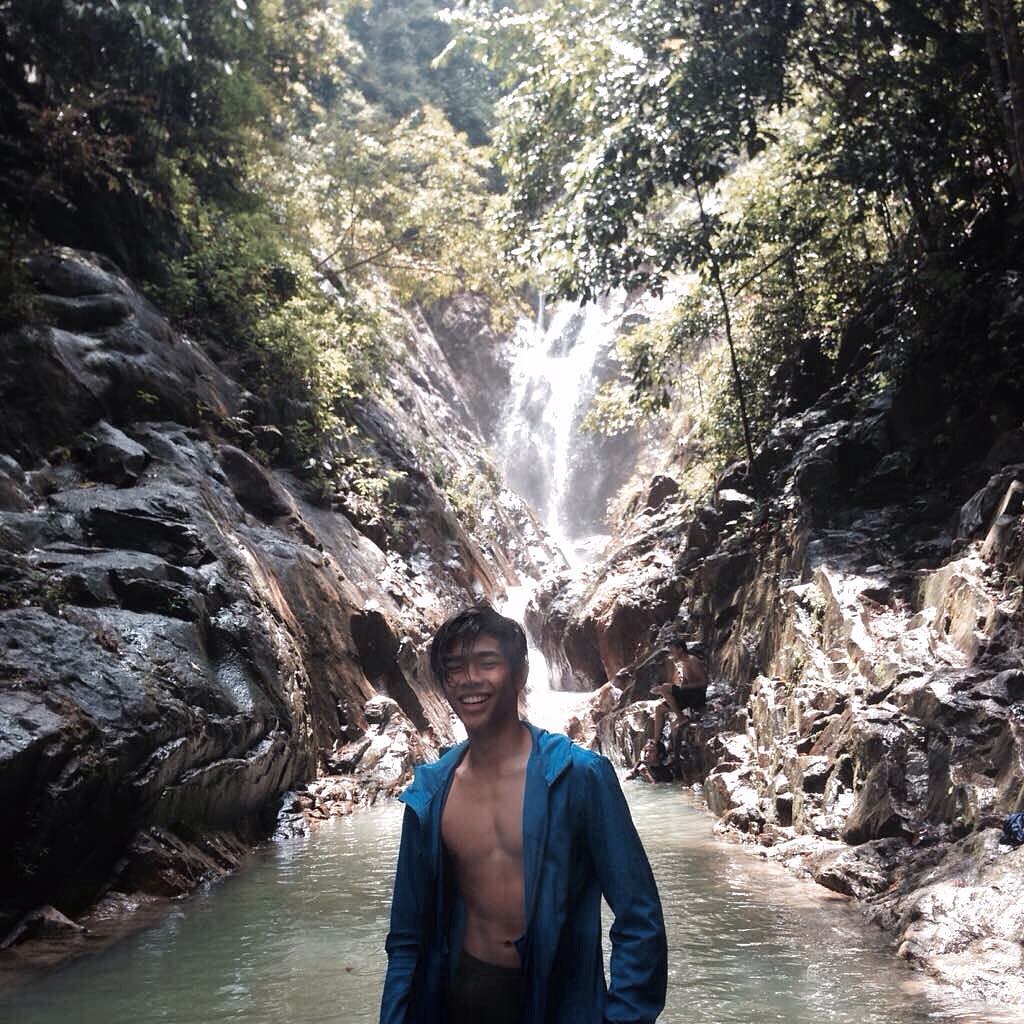 Cool off in the waterfall before resuming your hike to the peak
Image credit: @nazrulhazmi
GPS coordinates
Mount Pulai: 1. 3833, 103. 5333
Pulai Waterfall: 1. 59186, 103. 52484
---
11. Bike through dirt trails at Tristan Park
---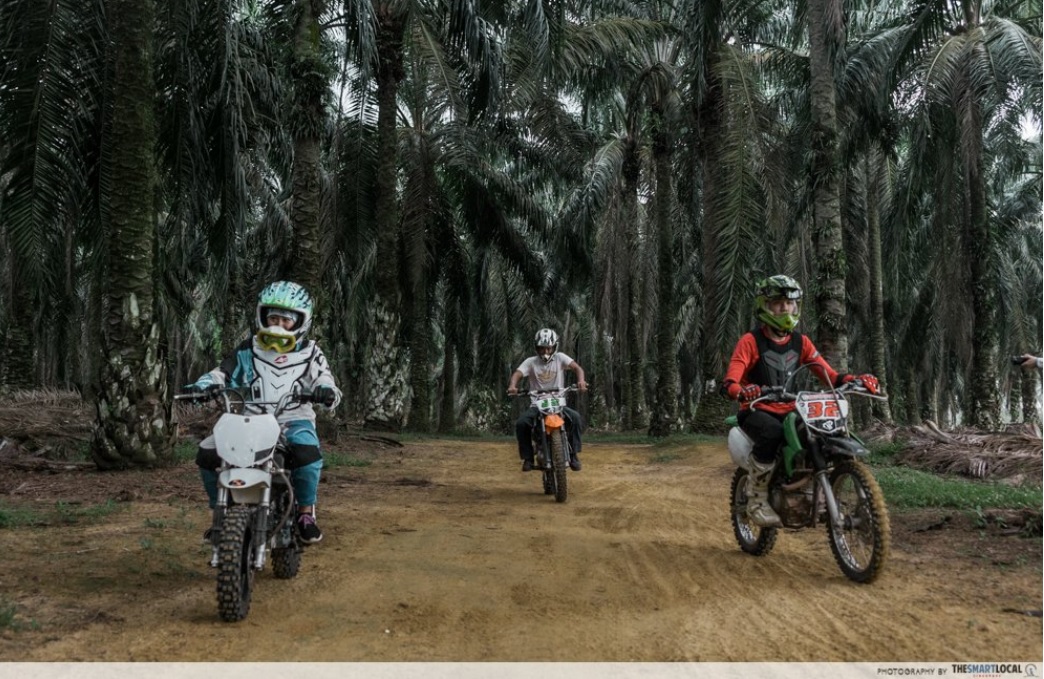 When planning for a trip to JB, most of us would think of shopping for the best bargains at Johor Premium Outlets and eating our fill of Johor laksa. But there's another side to this town that will certainly appease the brave and adventurous. 
If that sounds like your kind of vacay, make sure to drop by Tristan Park for a fun dirt-biking experience that'll have you zooming off into an ulu palm tree plantation.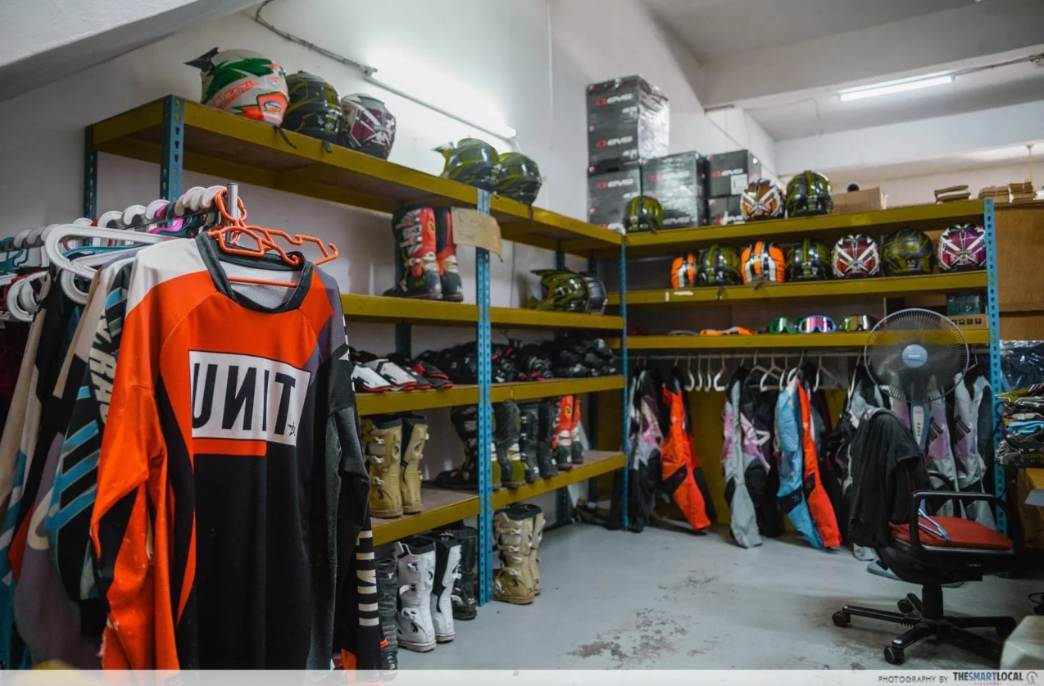 Even if you've never ridden a motorcycle before, there'll be professional instructors there to guide you all the way and make sure you don't get hurt. Before you're able to take your bikes for a spin, you'll be given a short course to understand the basics of riding. 
Prices here start at ~RM300/2 bikes and can go up to ~RM630/2 bikes depending on the model you go for. You'll have to make an appointment with them to find out when you'll get to drop by for a ride. 
Address: 21 Jalan Kekabu 11, Taman Desa Cemerlang, 81800 Ulu Tiram, Johor
Opening hours: 9am-4pm, Daily
Contact: 65-9363 0161 | Tristan Park website
---
12. Go for a relaxing massage at Bangkok Spa
---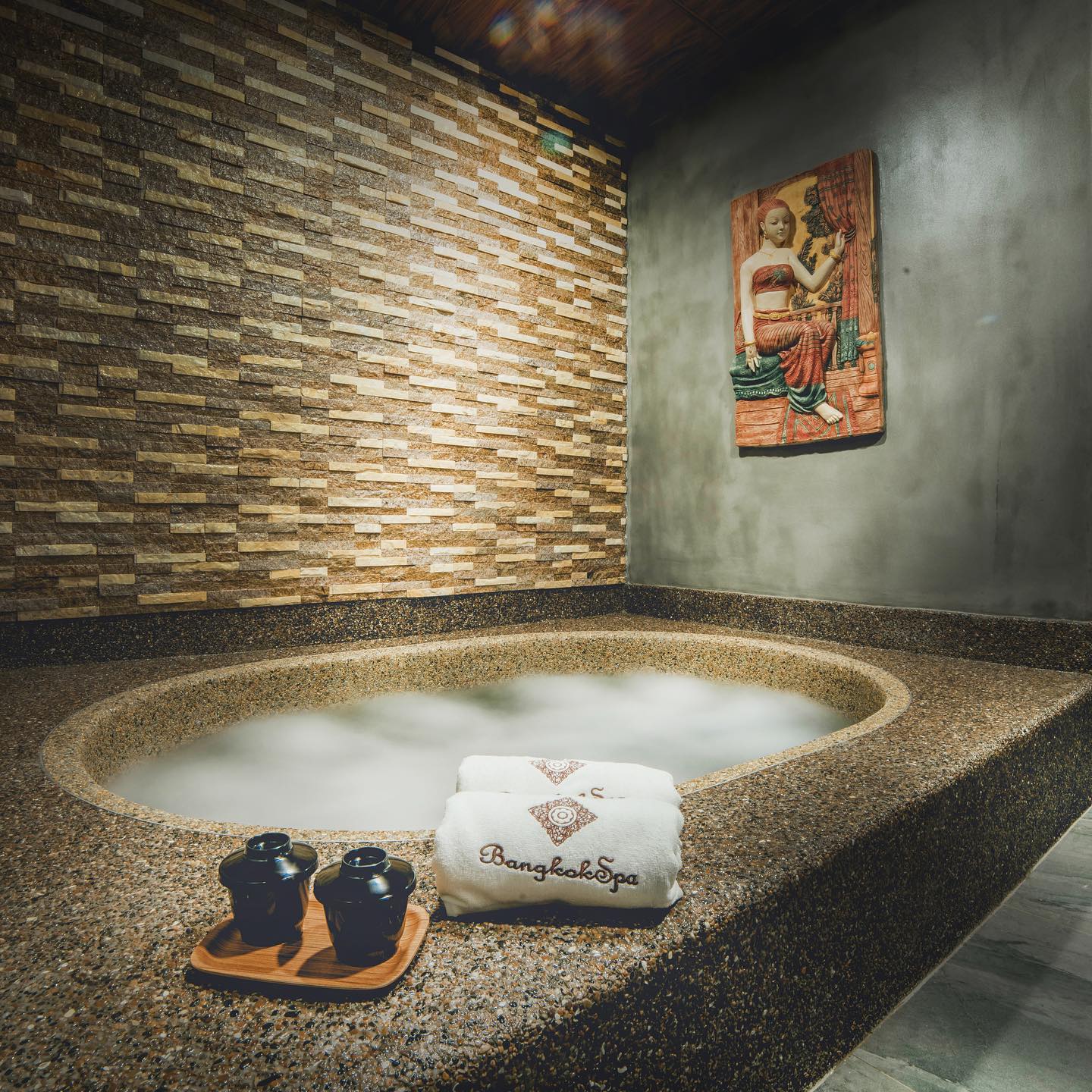 Image credit: BANGKOK SPA
There's a high chance that Bangkok Spa will be one of the largest massage parlour you'll ever step foot in. Some of the amenities you'll find here are complimentary WiFi, reserved parking lots for patrons, and phone battery charging services. There are also private massage rooms  (from RM11) and VIP rooms (RM118 for 3 pax) with private sauna and jacuzzi.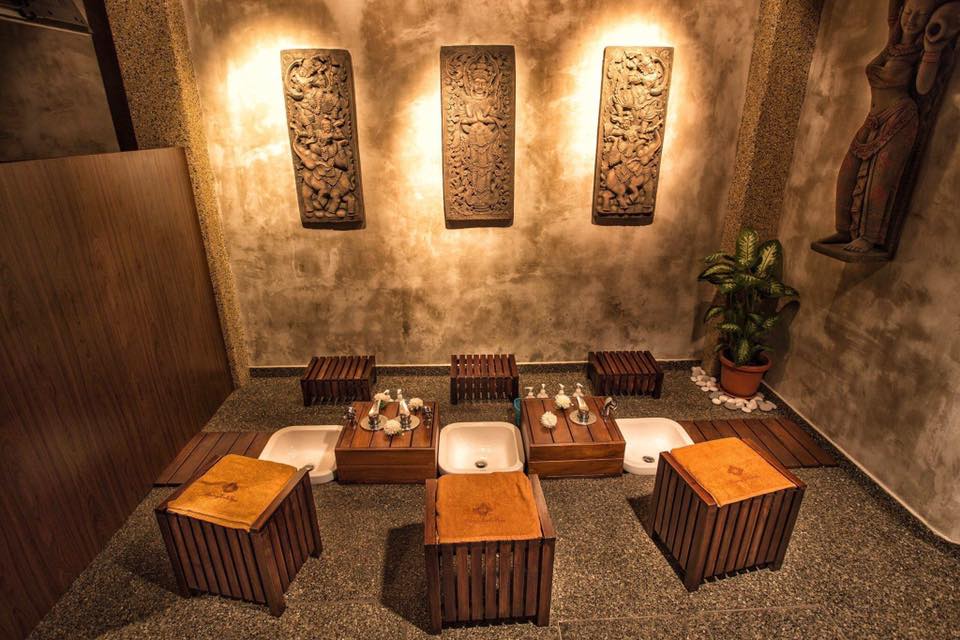 Image credit: BANGKOK SPA
One of the highlights here is the jacuzzi with coloured underwater lights that looks like it belongs in a sci-fi movie. The tub has also been fitted with backrest cushions so that you can comfortably lean against it.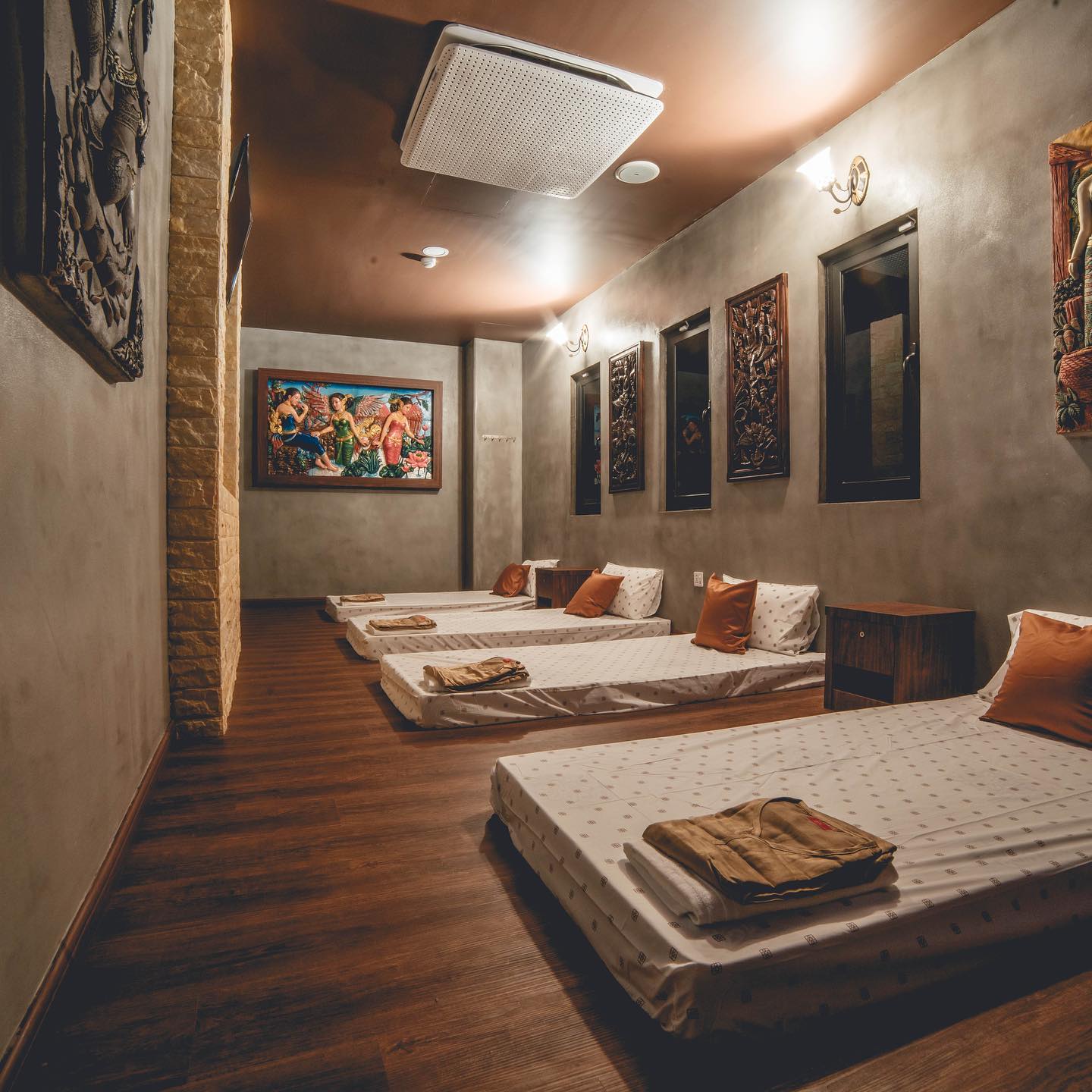 Image credit: BANGKOK SPA
The parlour has everything from a Thai Traditional Massage to Aromatherapy Massage. Look forward to full-body massages from RM62 for 60 minutes.  
Bangkok Spa @ Tebrau
Address: 171, 171A, 173, 173A, 175, 175A, 177, 177A, Jalan Perisai, Taman Sri Tebrau, 80050, Johor Bahru
Opening hours: 11am-5am, Daily
Telephone: 07-338 2233 | Bangkok Spa website
See all Bangkok Spa locations here.
---
13. Test your teamwork at Dynamic Paintball Johor

---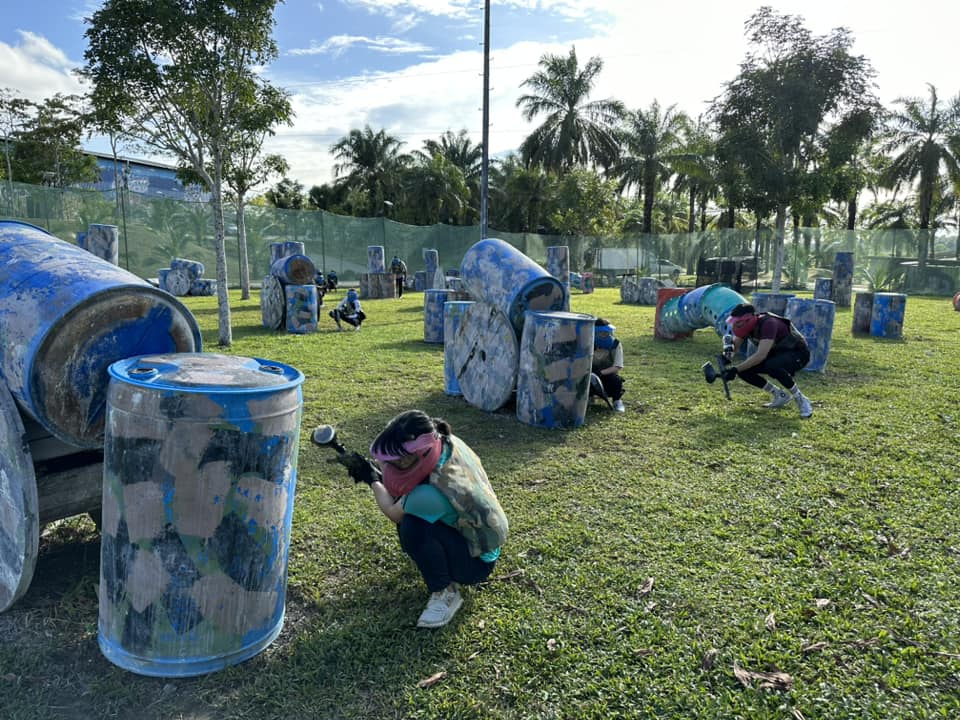 Image credit: Dynamic Paintball Johor

Whether you're a rookie or a seasoned pro, you wouldn't want to skip on a game of paintball at Dynamic Paintball Johor. Its vast open fields mean that players will be navigating through a number of different terrains, making for a challenging bout.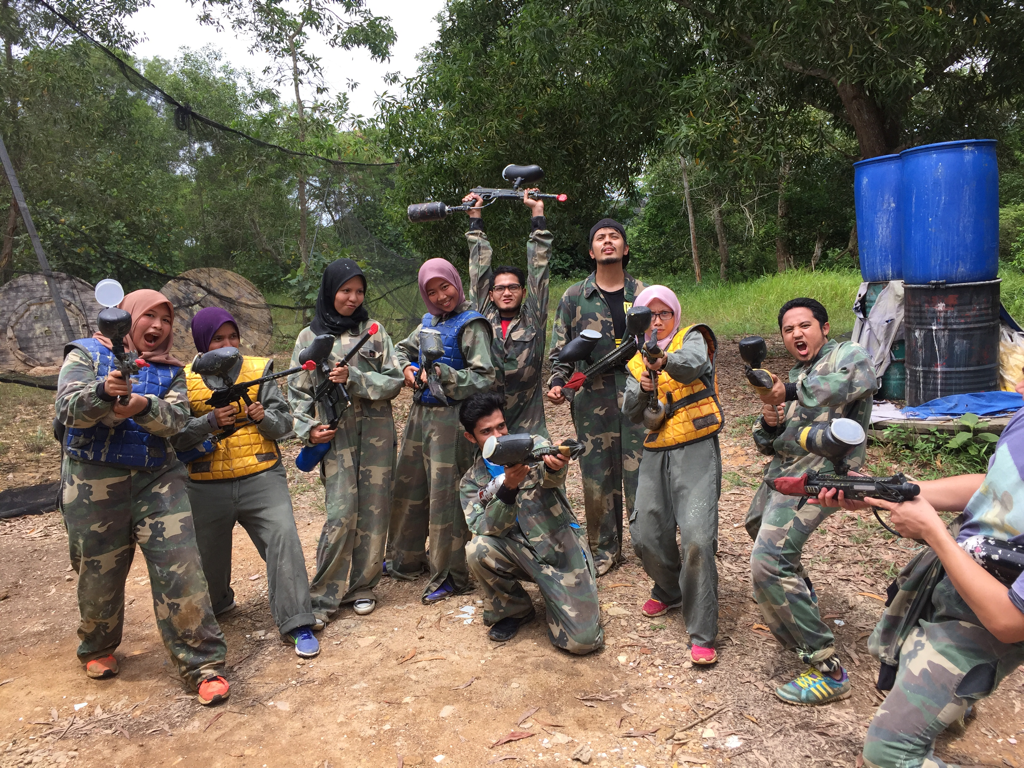 Image credit: Dynamic Paintball Johor
For some serious action, opt for the 500 paintballs (RM109/pax). If you're strapped for time, you'll still be able to join in on the fun with 150 paintballs (RM59/pax) – an approximately 30-minute session. 
Each session includes field, equipment and jumpsuit rental, as well as a referee.
They also have plenty of other activities and combo packages that you can go for. Some of their other activities include archery, flying fox, skate park and kayak.
Address: Xpark Sunway Iskandar, Jalan Medini Selatan 3, Medini, 79250 Iskandar Puteri, Johor
Opening hours: Mon-Thu 2pm-12am | Fri-Sat 10am-12am
Contact: 017-702 3933 | Dynamic Paintball Johor Facebook
---
14. Venture out into the sea at Coastal Paddle
---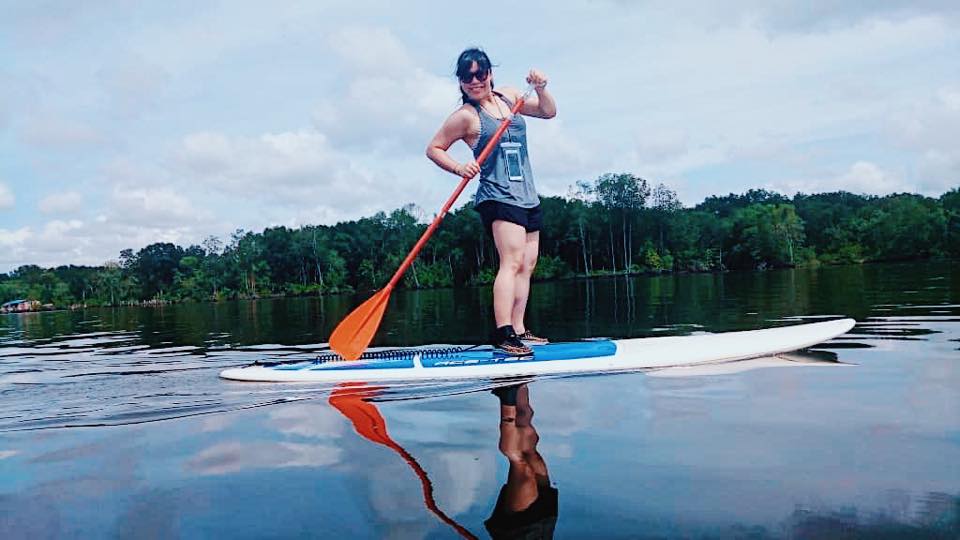 Image credit: Coastal Paddle
Stand-up paddling is a great sport that helps you work on your balance, and while it can be challenging initially, it will undoubtedly look relaxing once you get the hang of it.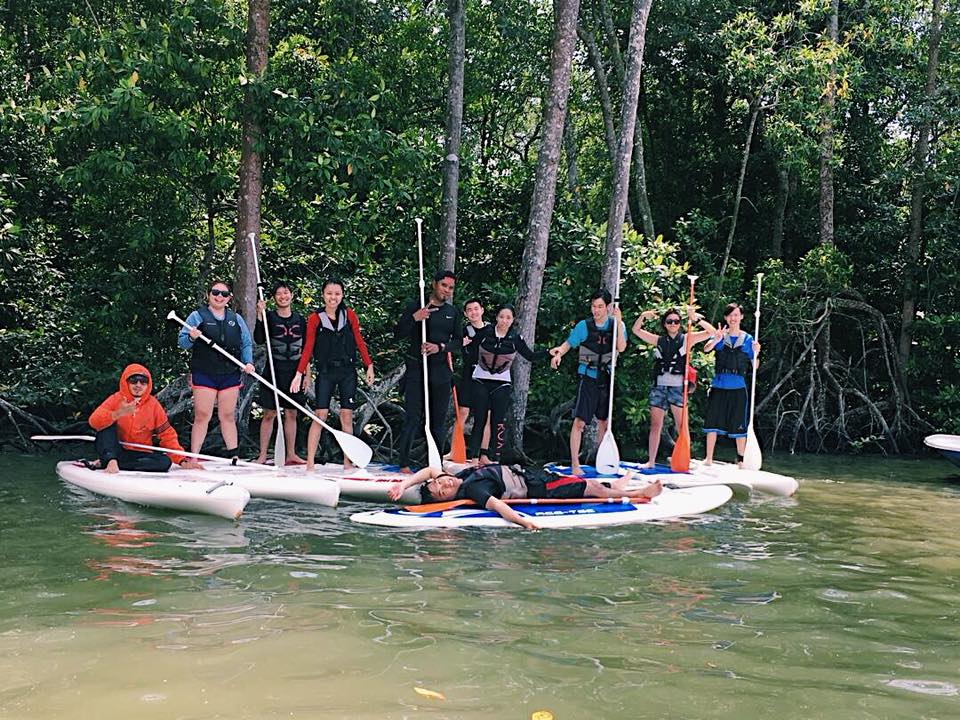 Image credit: Coastal Paddle
Those up for a challenge are welcome to try stand-up paddling at Coastal Paddle. The 3-hour session also serves as a tour as you'll be paddling over to Kim Kim River and Pulau Nenas to take in the natural sights there. Paddling here will cost you from RM90/pax. 
Address: Jalan Kabong, Taman Teluk Pulai, 41100 Klang, Selangor
Opening hours: 9am-6pm, Daily
Contact: 65-8661 5077 | Coastal Paddle website
---
15. Relive school field trips at the Johor Zoo [Temporarily closed]
---
The Johor Zoo is said to be the very first zoo in Asia, having been established in 1928 by the late Sultan of Johor. It may not be as big as the Zoo Negara in KL, but this local zoo has its own merits that are enough to bring in a daily stream of visitors. And for only RM2/pax, it's an affordable activity where you can relive your schooling days from when kids would go on field trips to the zoo.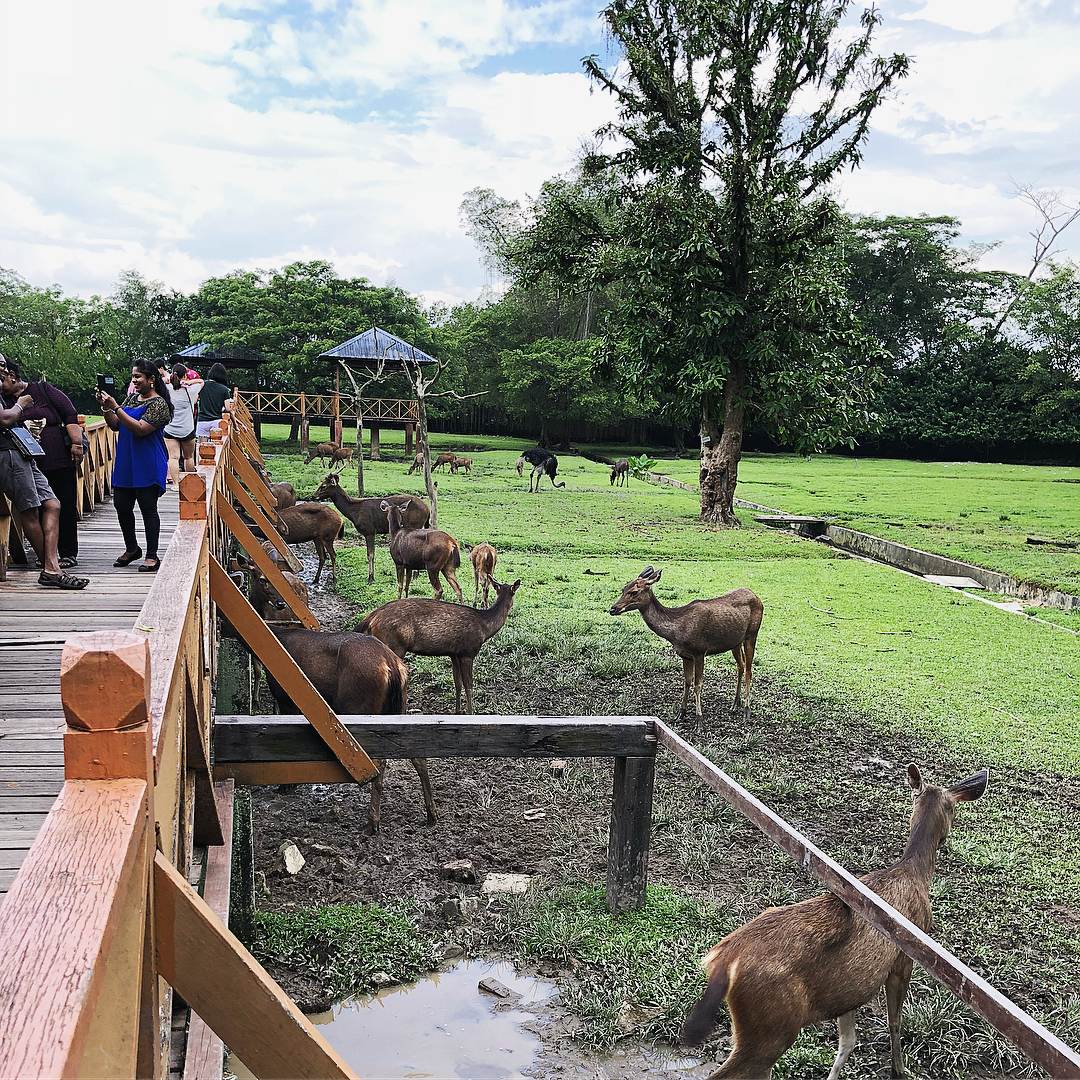 These friendly mousedeers aren't shy to get close to your touch
Image credit: @kenhorai
You'll still be able to spot about 100 animals when you tour around the place. Visitors tend to get especially excited about getting close to the mousedeer and feeding the camels. There are also larger animals like elephants and lions here. Plus, it doesn't get as crowded here during the weekends, so you don't have to push your way to the front to get a good view of the animals.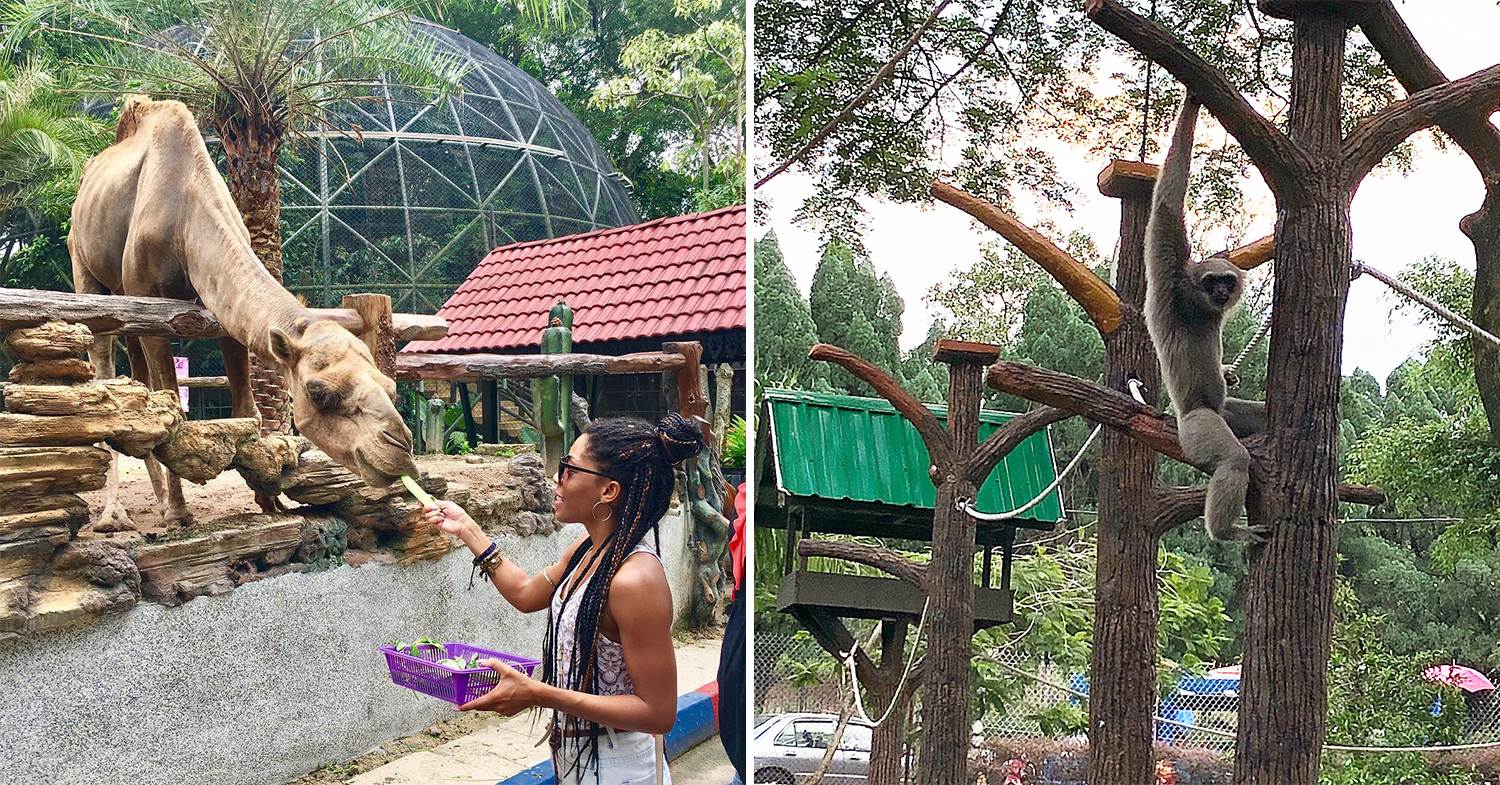 Look forward to seeing camels and gibbons while you're here
Image adapted from: @ryanstephanie_ and @kenhorai
Johor Zoo is temporarily closed to the public for upgrading works, but it is expected to reopen in early 2024.
Address: Jalan Gertak Merah, Taman Istana, 80000 Johor Bahru, Johor
Opening hours: 8am-6pm, Daily
Contact: 07-223 0404 | Johor Zoo Facebook
---
16. Conquer your fear of heights at Skyscape
---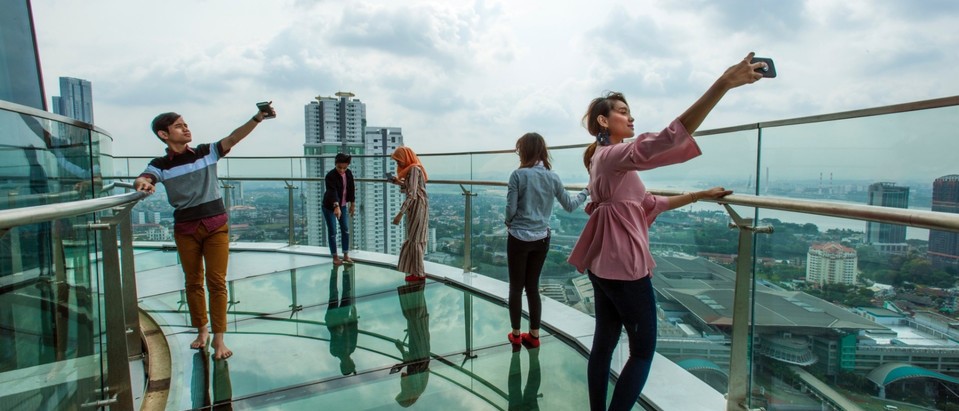 Image credit: Klook
Thrill-seekers will have a ball at Skyscape in Menara JLand where visitors are able to stroll along the glass-floored Sky Bridge while taking pictures of the surrounding cityscape. You'll even be able to spot Singapore from across the Causeway.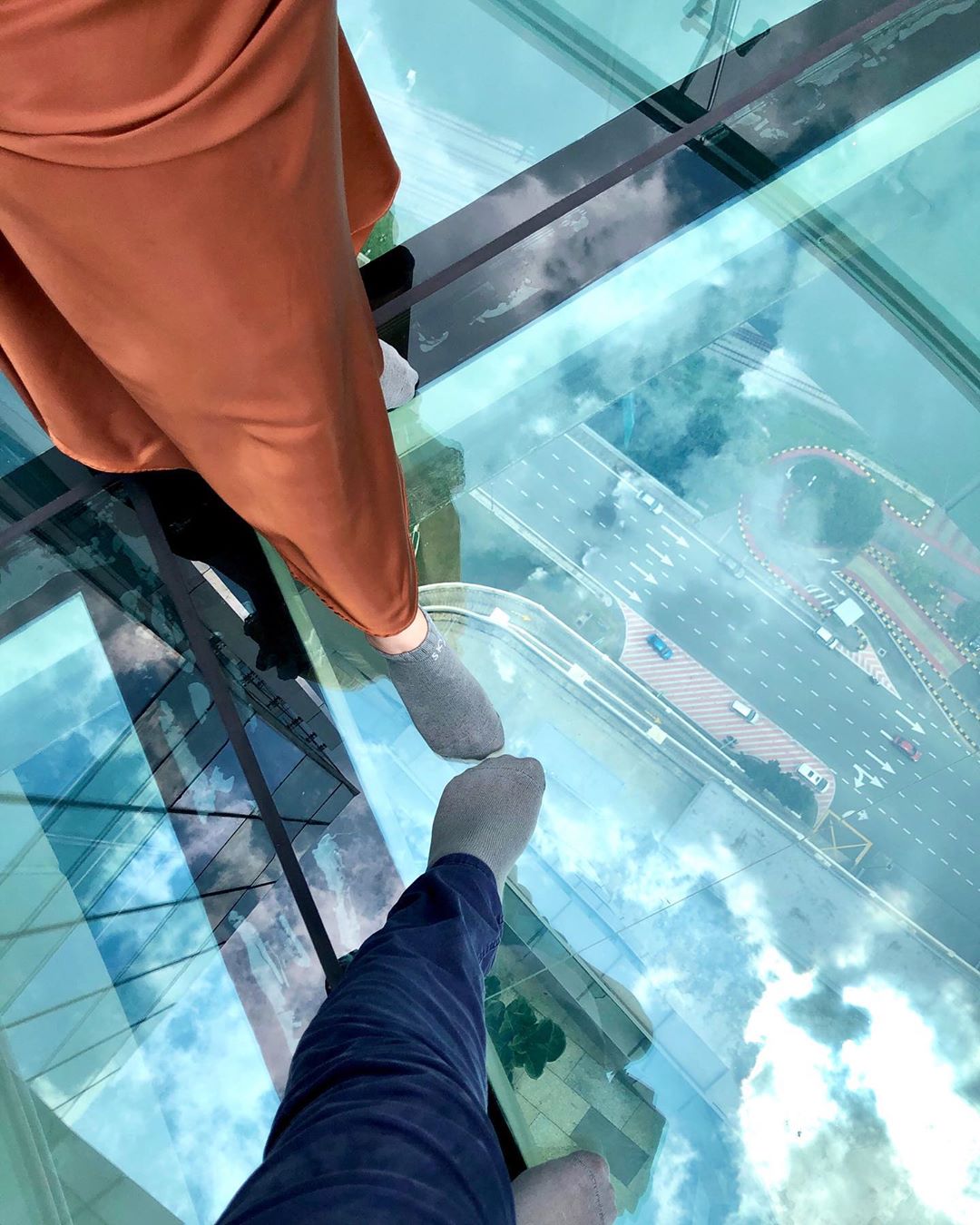 Image credit: @jujue_saberi
But the Sky Bridge is not the only attraction at Skyscape as its entire concept revolves around it being an aerial entertainment hub. While you're perched about 150m above the ground, you'll be able to play some VR games, watch a movie at the mini-theatre, participate in interactive floor games, and take IG-worthy snaps at the LED Tunnel.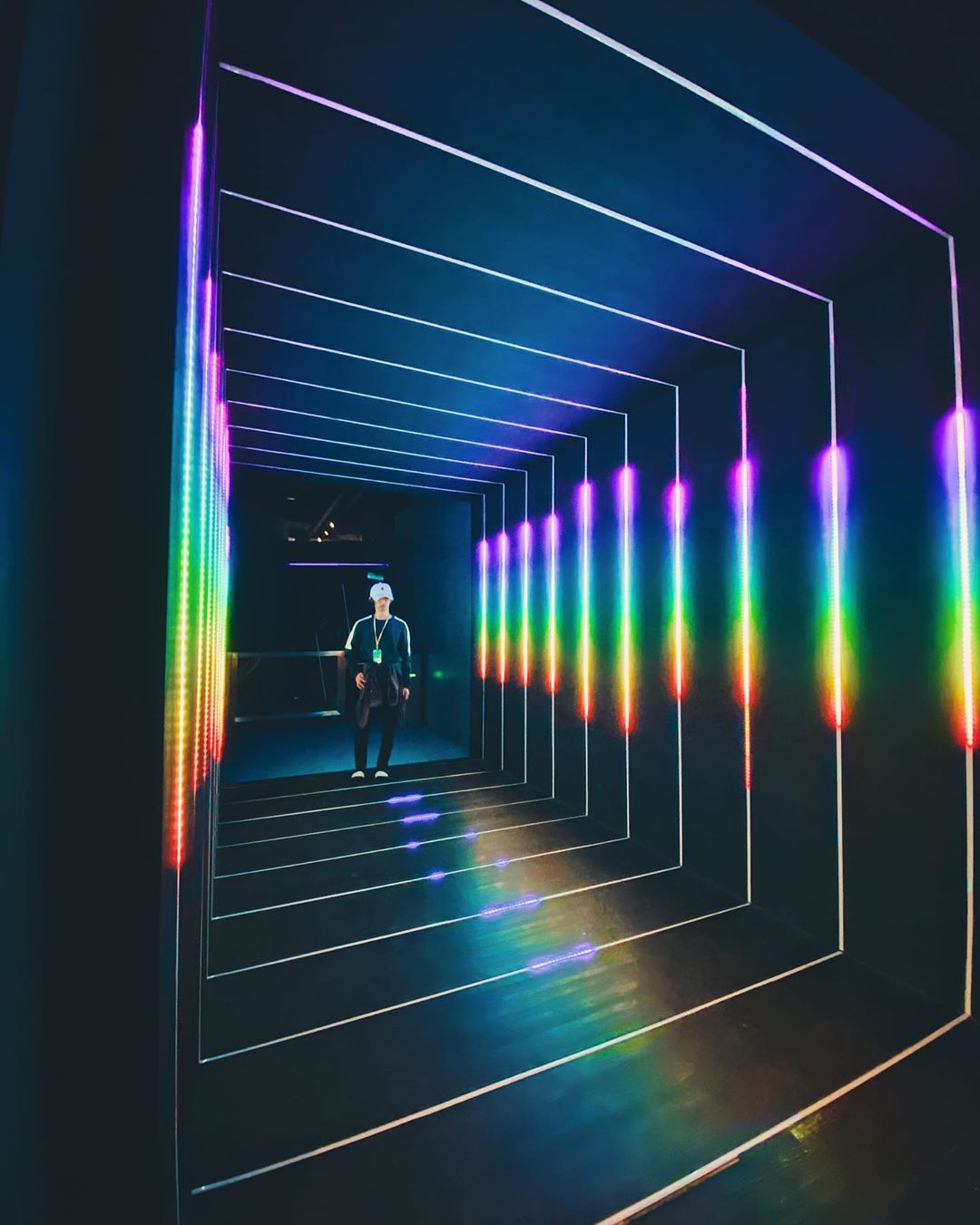 The LED Tunnel lets you take some pretty trippy shots with the glowing neon lights
Image credit: @izal_tahir
With all these attractions within Skyscape, it's easy enough to spend your entire day here. The best part about it is that it won't leave a dent in your budget either. You can purchase your tickets from Klook for only RM28/pax. 
Address: Level 34, Menara JLand Johor Bahru City Centre (JBCC), Jalan Tun Abdul Razak, 80000 Johor Bahru, Johor
Opening hours: 9.30am-10pm, Daily
Contact: 019-677 7766 | Menara JLand website
---
17. Race along a 1km track at Permas Go-Kart
---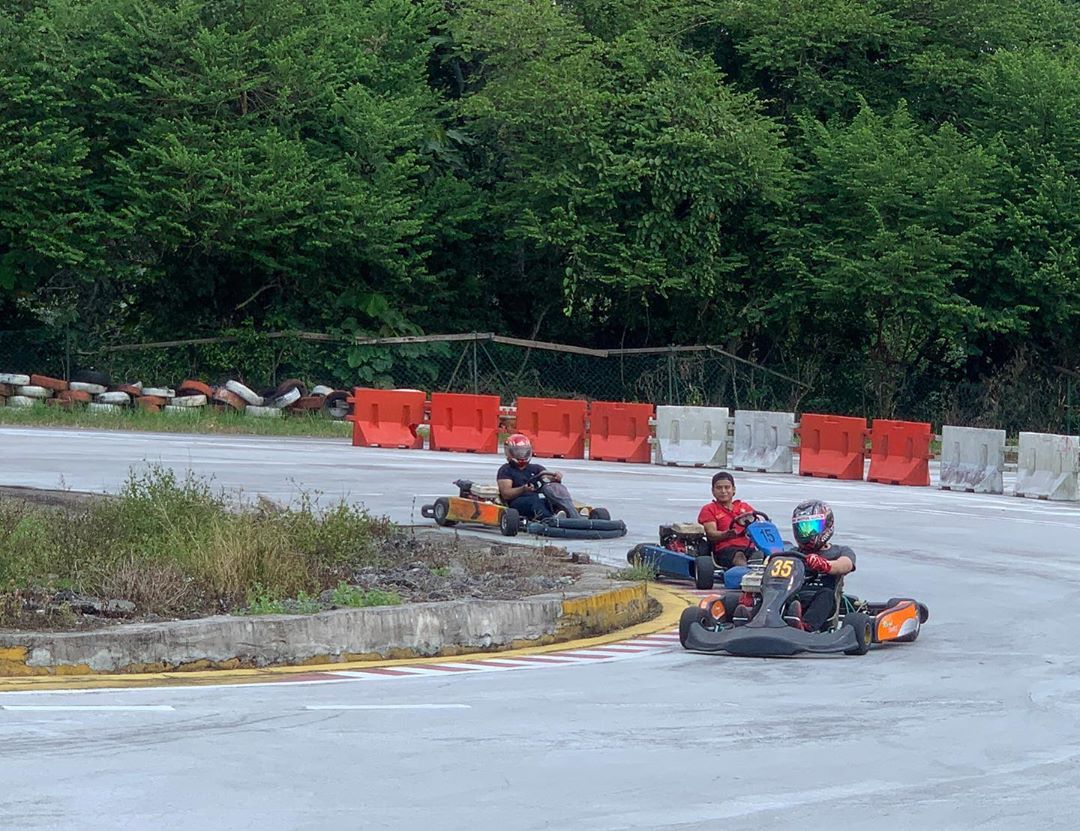 Image credit: @dakachiasg
If you've ever wondered how it feels to be a race car driver after watching one too many F1 tournaments, this is your chance to live out a similar experience with go-karts. Permas Go-Kart has one of the longest go-kart courses in Malaysia, spanning about 1.4km long with multiple turns you need to navigate through along the way.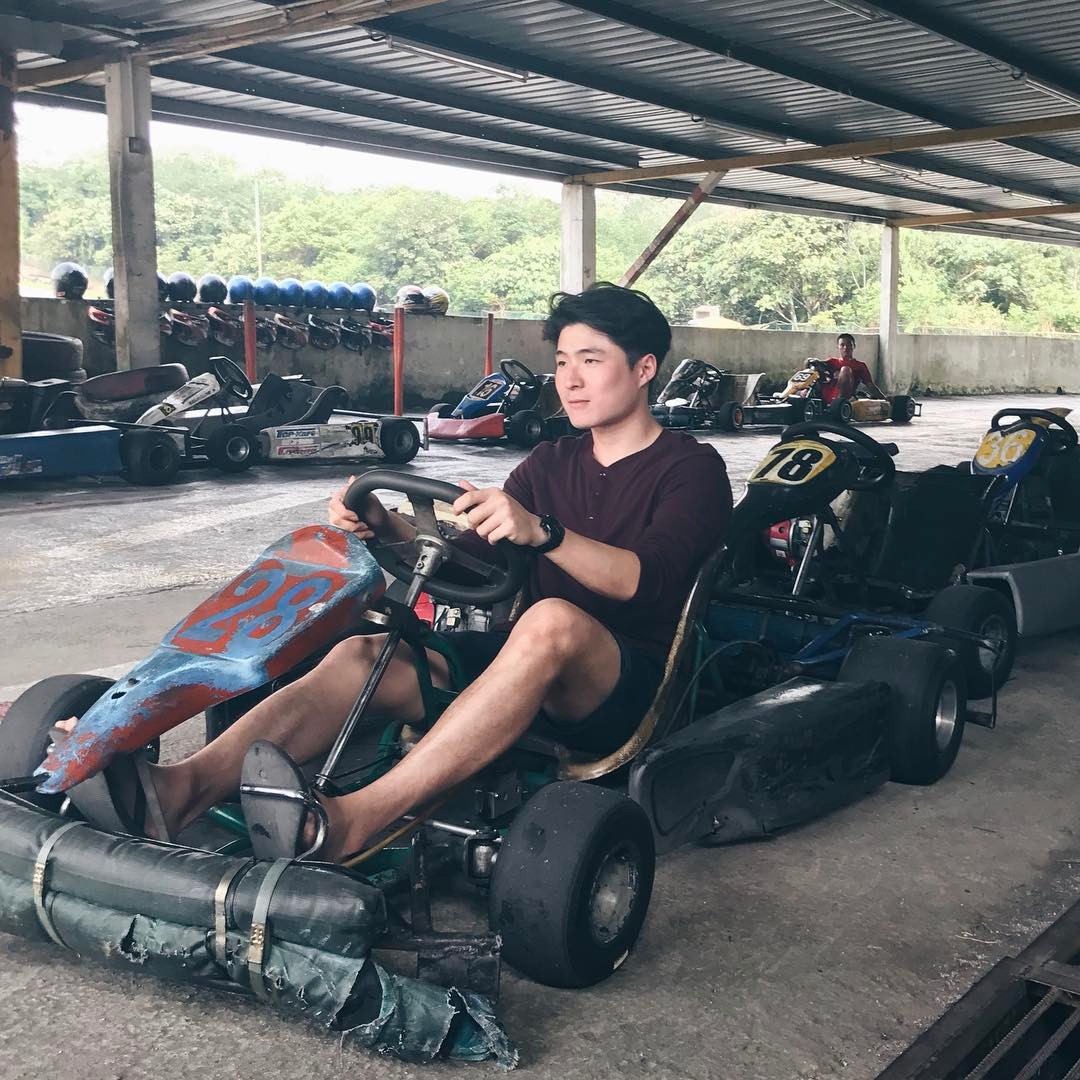 Image credit: @cytayyy
This gives you plenty of space to zoom off and pretend you're in an intense car chase scene from Fast & Furious. But of course, there'll be professionals to give you a crash course before you start your fun and they'll be observing you from the side. Prices start from RM37/pax for 10 minutes.
Address: Jalan Bunga Matahari, Taman Plentong Baru, 81750 Johor Bahru, Johor
Opening hours: Mon-Fri 10am-6.30pm | Sat & Sun 8am-6.30pm
Contact: 019-711 1733 | Permas Go Kart Facebook
---
18. Bargain for antiques and souvenirs at Pasar Karat
---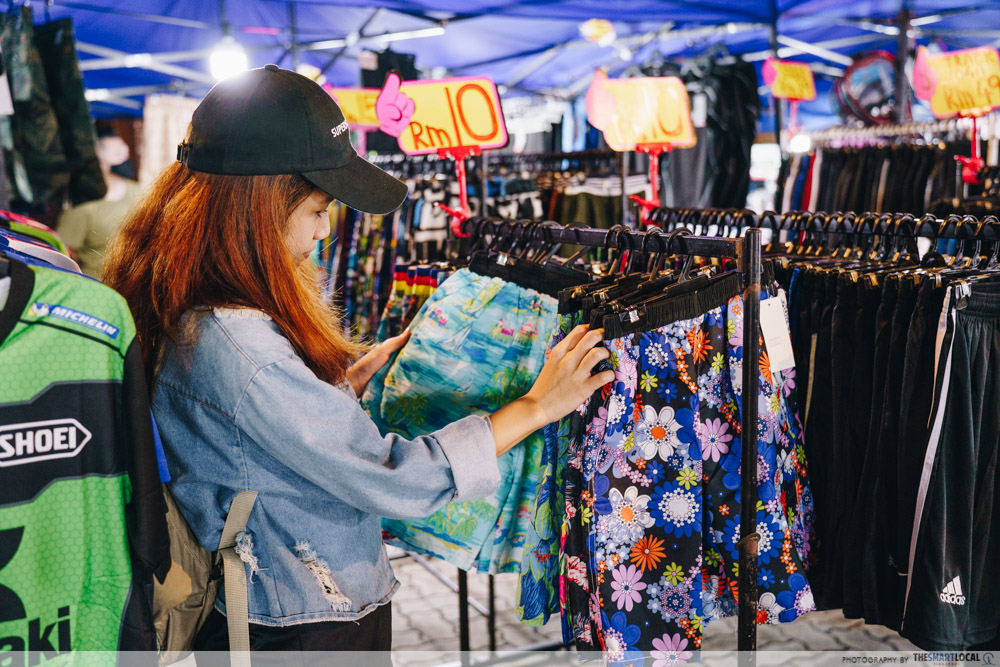 As its name suggests, Pasar Karat is a daily night market in JB that sees a number of stalls and stores selling everything from antiques to handcrafted goods. Think of it as the miscellaneous zone of a pasar malam that's separate from all the food stalls.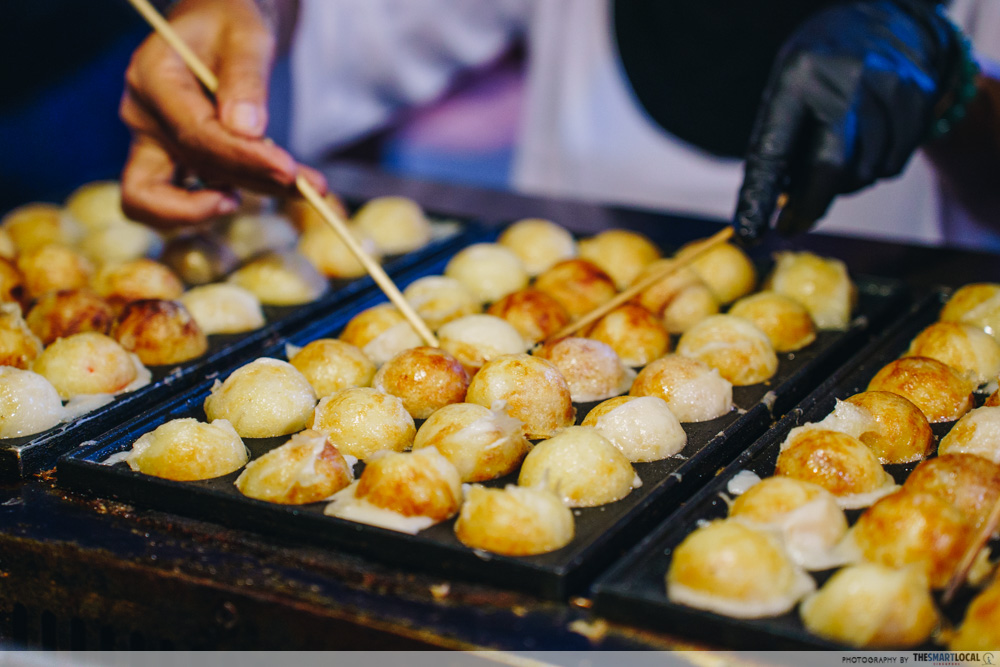 Browse through an endless row of vendors and be sure to keep your eye out for unique finds as some of these antiques can be quite a steal. They're also great as a gift for a loved one since they're not mass-produced and are one of a kind.
Address: 26, 20, Jalan Segget, Bandar Johor Bahru, 80000 Johor Bahru, Johor
Opening hours: Mon 5pm-12am | Tue-Fri 6pm-12am | Sat & Sun 7.30pm-12am 
---
19. Chill at a rooftop community garden at The Topp
---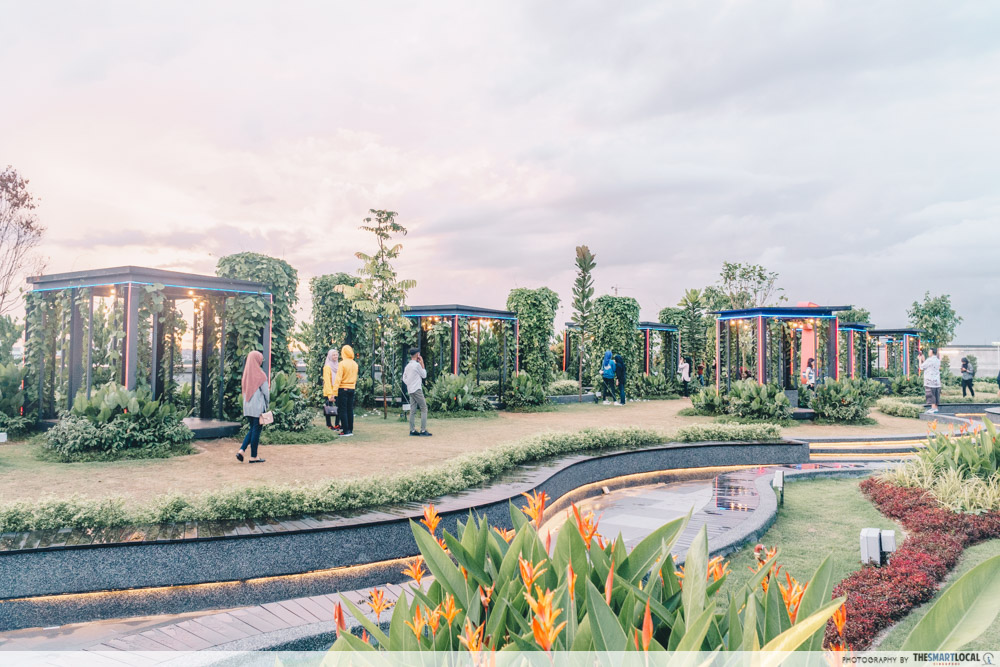 Laze on the green lawn of the serene community garden.
In Toppen shopping mall itself, there's The Topp – a rooftop community hub that not only has more stores for your shopping pleasure but also a community garden, rock climbing wall, and a skating park. Plus, it's a great way to soak in all that vitamin D and take in some fresh air instead of being cooped up inside the mall.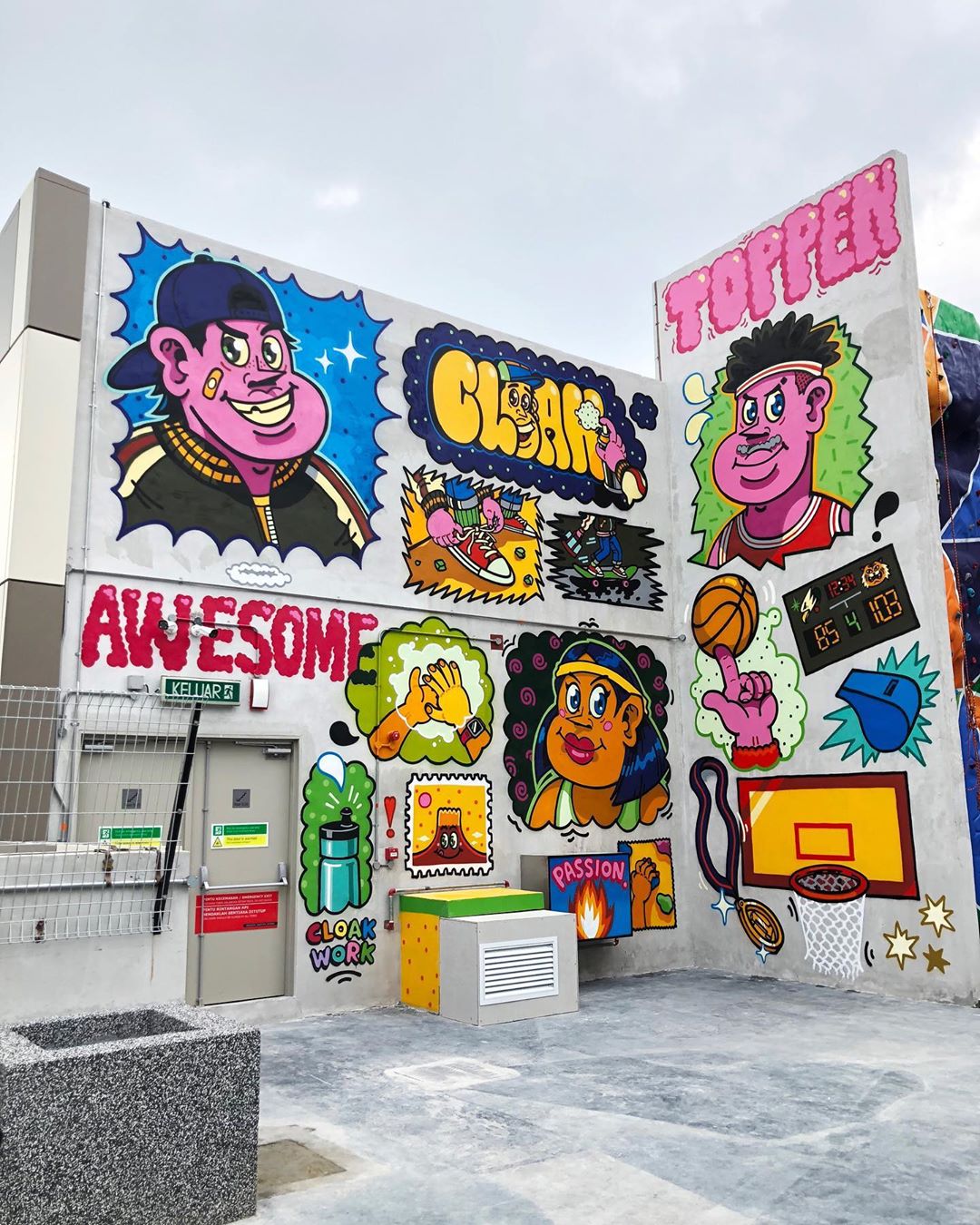 Image credit: @cloakwork
There are also a few IG-worthy spots where you can whip out your phone and start snapping away. There are different corners at the rooftop area, such as a wall filled with fun and bright 80s-inspired murals, and a colourful rock climbing wall.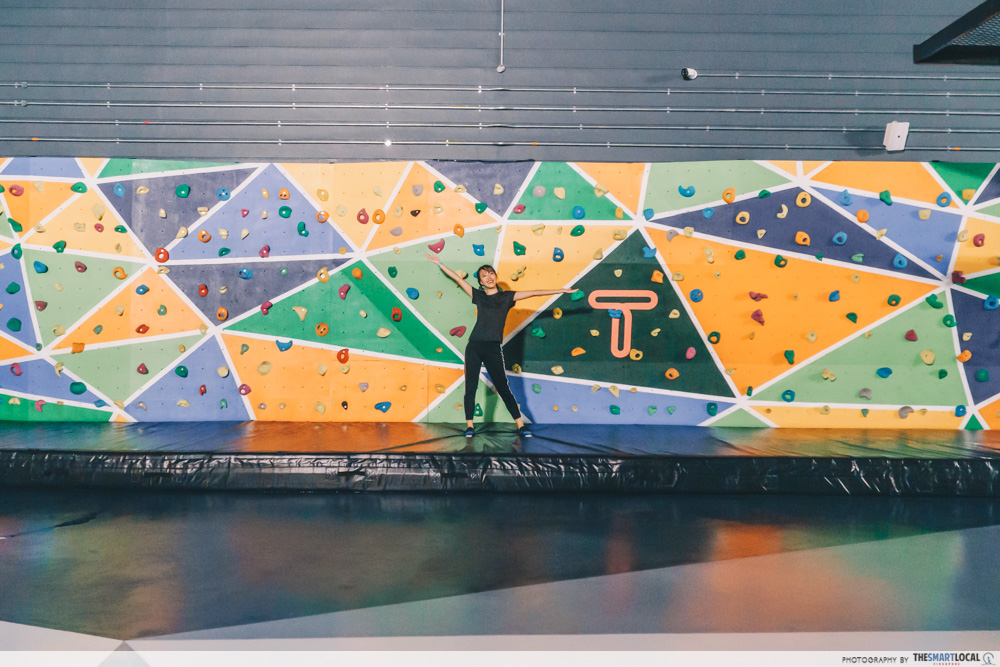 There's also a skating rink that's part of the Johor International Youth Hub where you can show off your moves. If you're not one for sports, you can just stay and watch while taking a break from your shopping spree.
Address: Toppen Shopping Centre, No. 33A, Jln Harmonium, Taman Desa Tebrau, 81100 Johor Bahru, Johor
Opening hours: 10am-10pm, Daily
Contact: 07-277 3188 | Toppen website
---
20. Play in a RM10 million golf course at Horizon Hills Golf & Country Club
---
Over the years, Horizon Hills has built a reputation for itself among golfers for their 5-star course and facilities. With a golf course that cost about RM10 million to build, you may be able to see why avid golfers scramble for a chance to play here.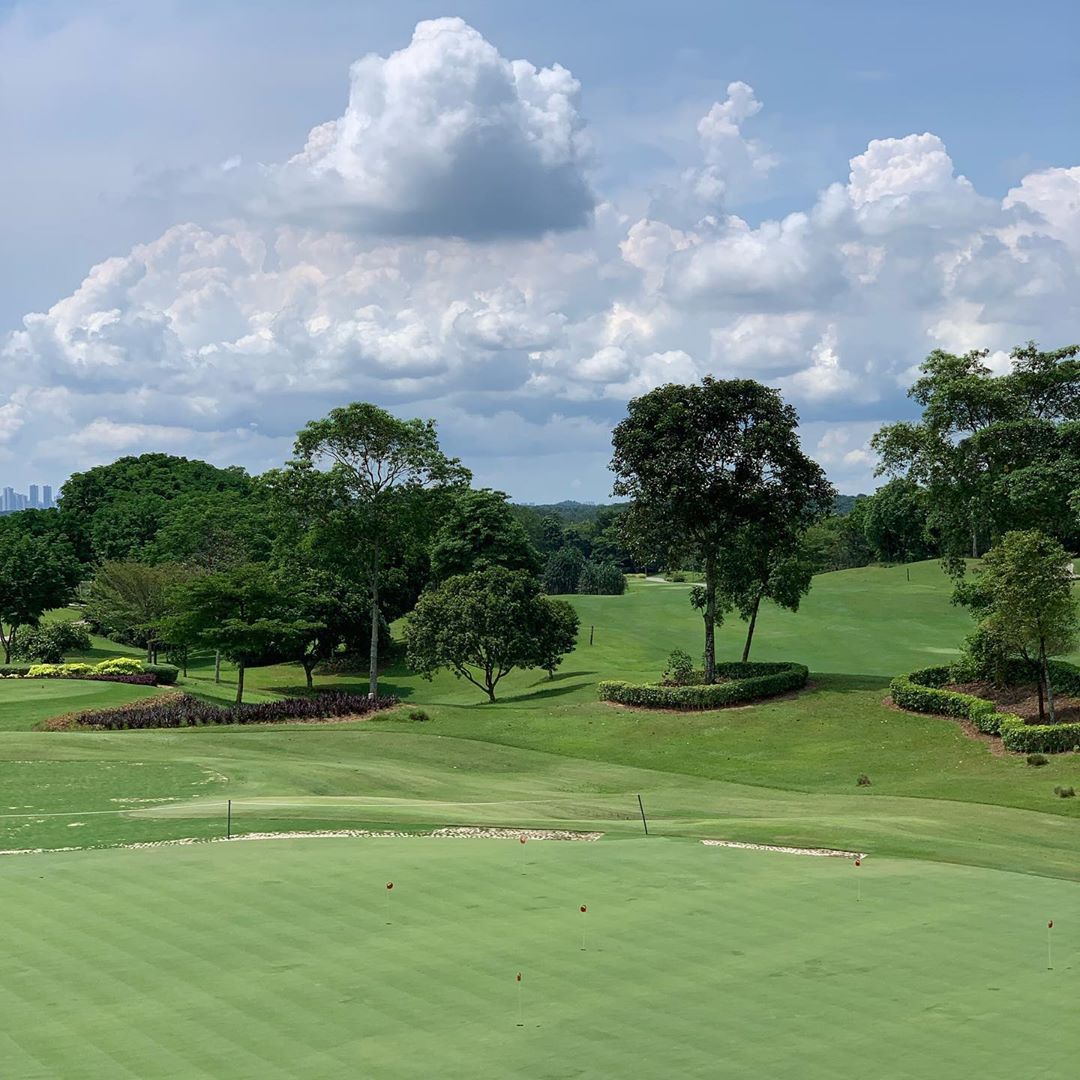 Image credit: @phoebe._.lim
Seasoned pros looking for a challenge will appreciate golfing here as the elaborate layout will definitely test the players' skills. Even though scoring a hole-in-one won't be easy, the scenic view will certainly help put your mind at ease and make your time here all the more enjoyable.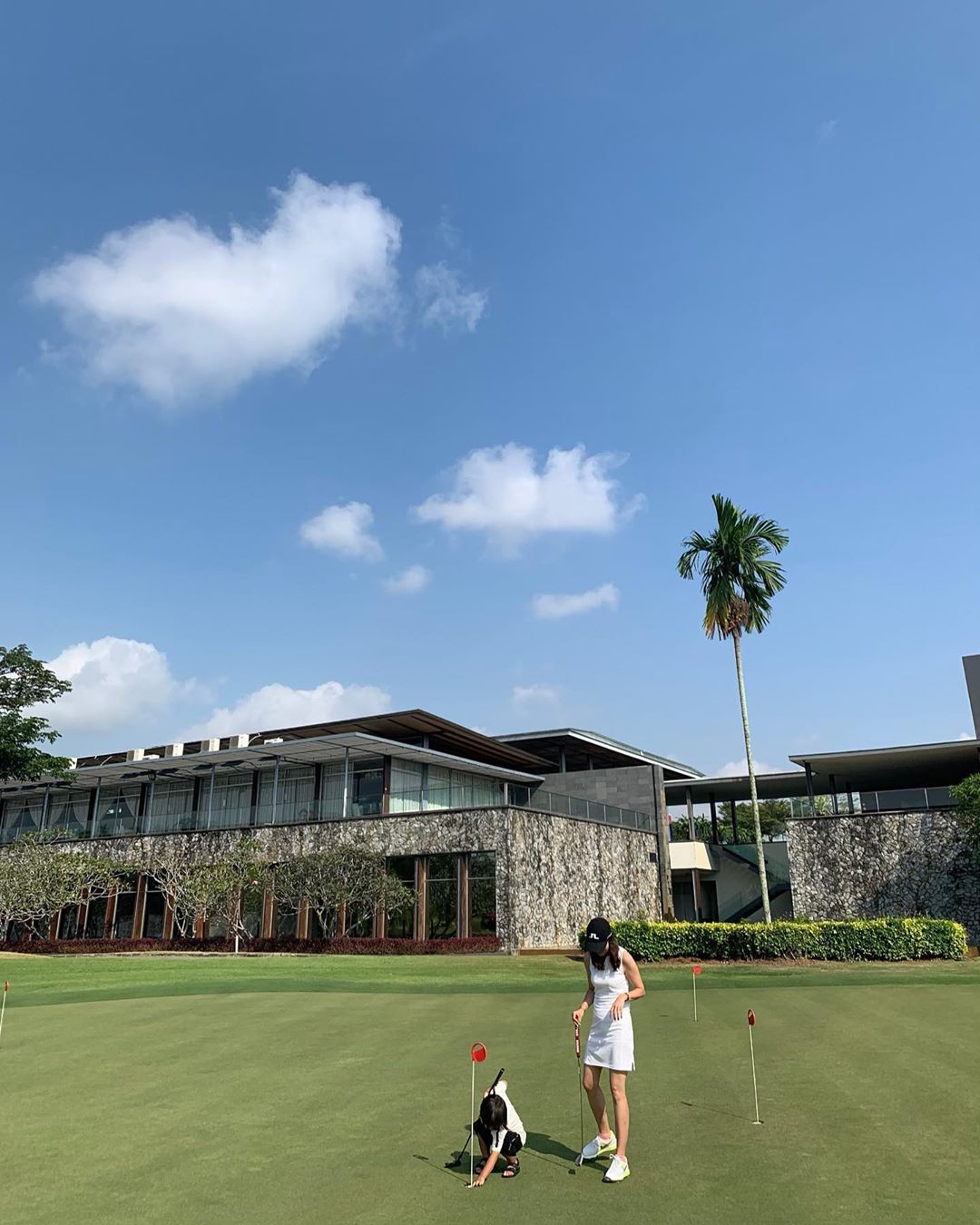 Image credit: @webelongmama
Access to the golf course will cost visitors RM110/9 holes and RM220/18 holes during weekdays. For a full experience, consider going for their weekday package (RM218/pax) that's inclusive of caddy and buggy service as well as golfer's insurance.
Address: 1, Jalan Eka, Bandar Nusajaya, 79100 Johor Bahru, Johor
Opening hours: Tue-Sun 7.15am-9.35am & 12.29pm-2.42pm (Closed on Mondays)
Contact: 07-232 3166 | Horizon Hills Golf & Country Club website
---
21. Bring your date for late-night go-karting at RUD Karting
---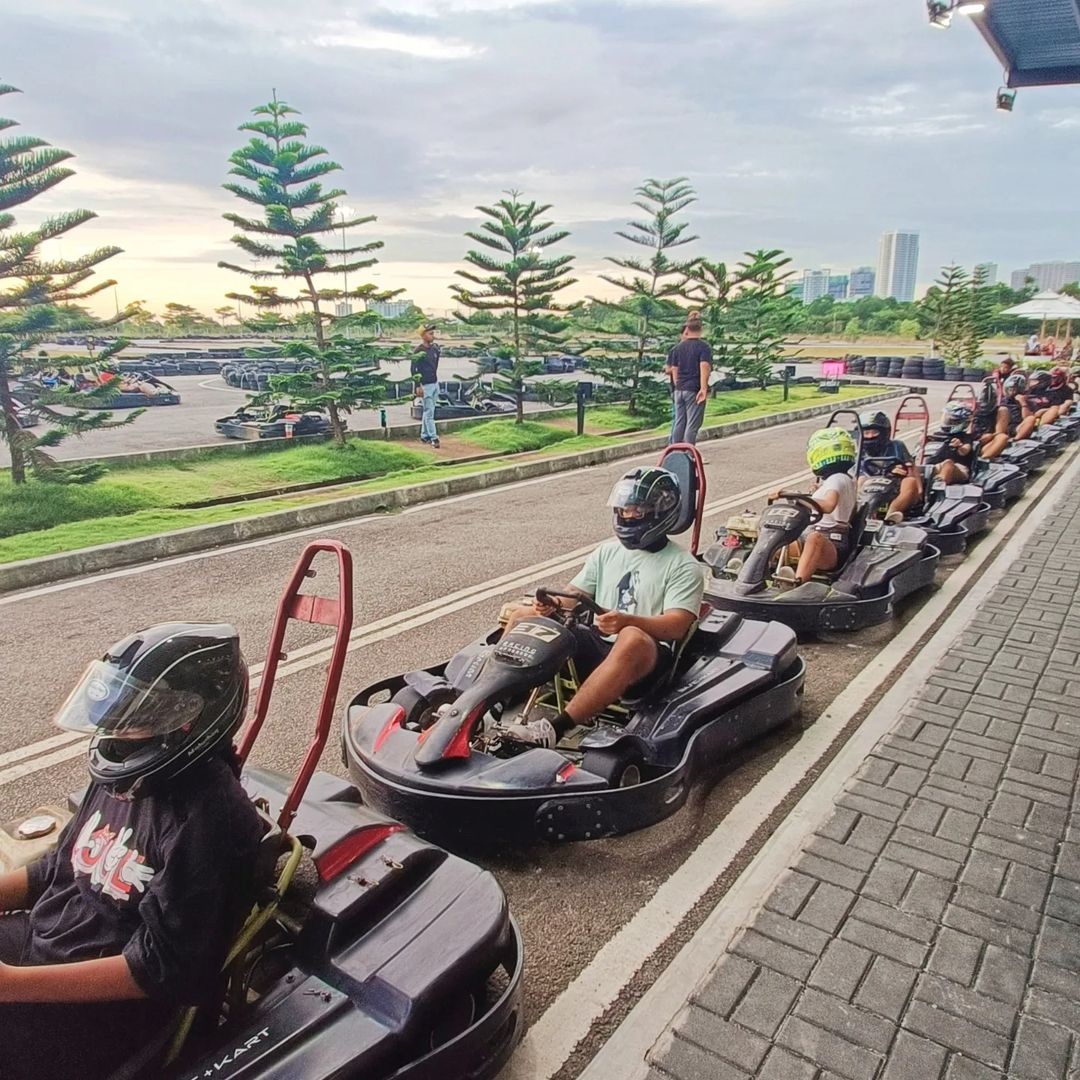 Image credit: @syhadanryan
For a fun late-night activity with your SO or pals, RUD Karting is located just a 5-minute drive from Sunway Big Box and opens daily till 2am.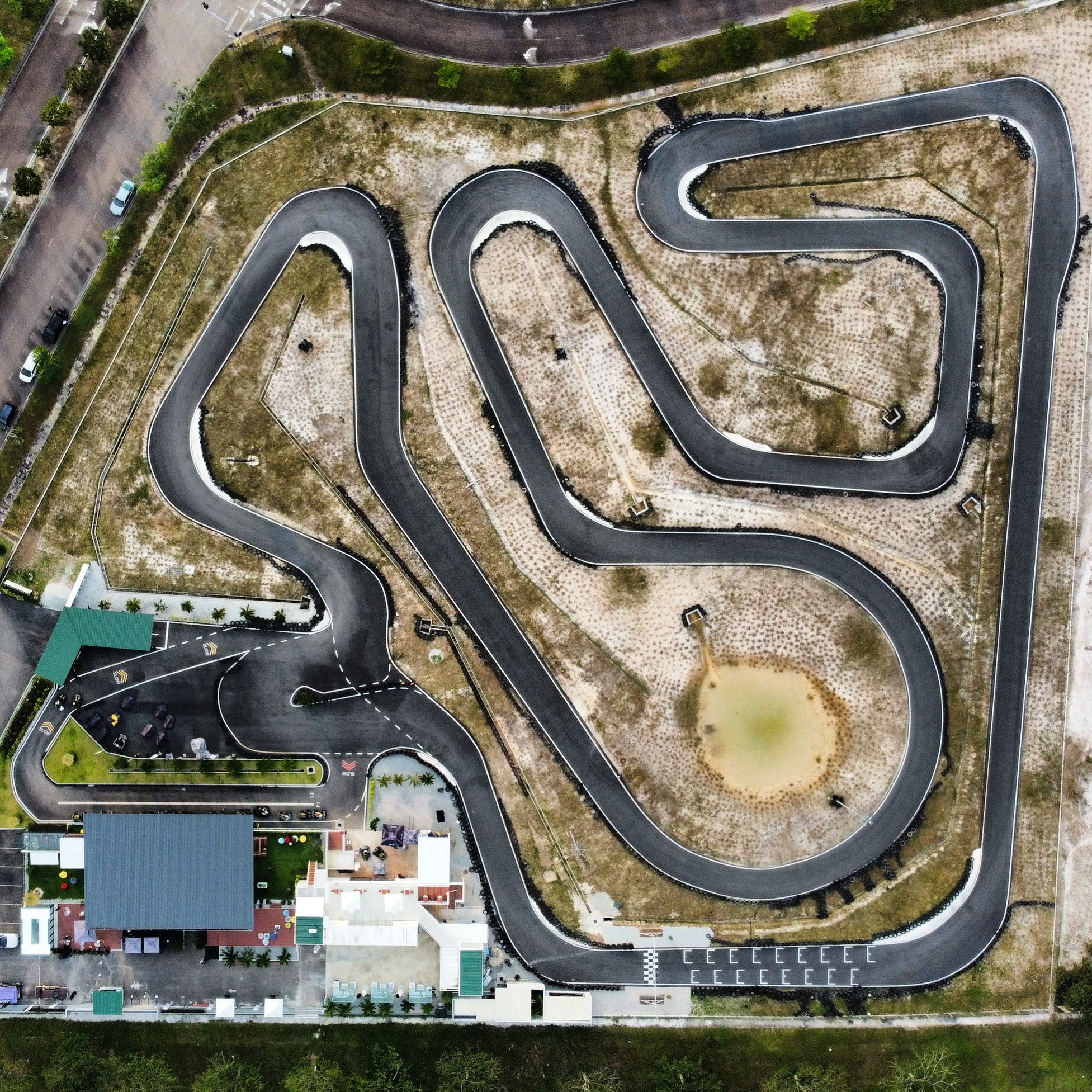 Image credit: RUD Karting
The go-kart centre has a 840m racing track comprising 16 thrilling turns, and two types of rental karts. There are the Basic Kart (RM55 for a 10-minute session) with speeds of up to 60km/h, and the Twin Kart (RM75 for a 10-minute session) – a two-seater go-kart with a pair of steering wheels that allow budding racers to take on the race tracks with someone else.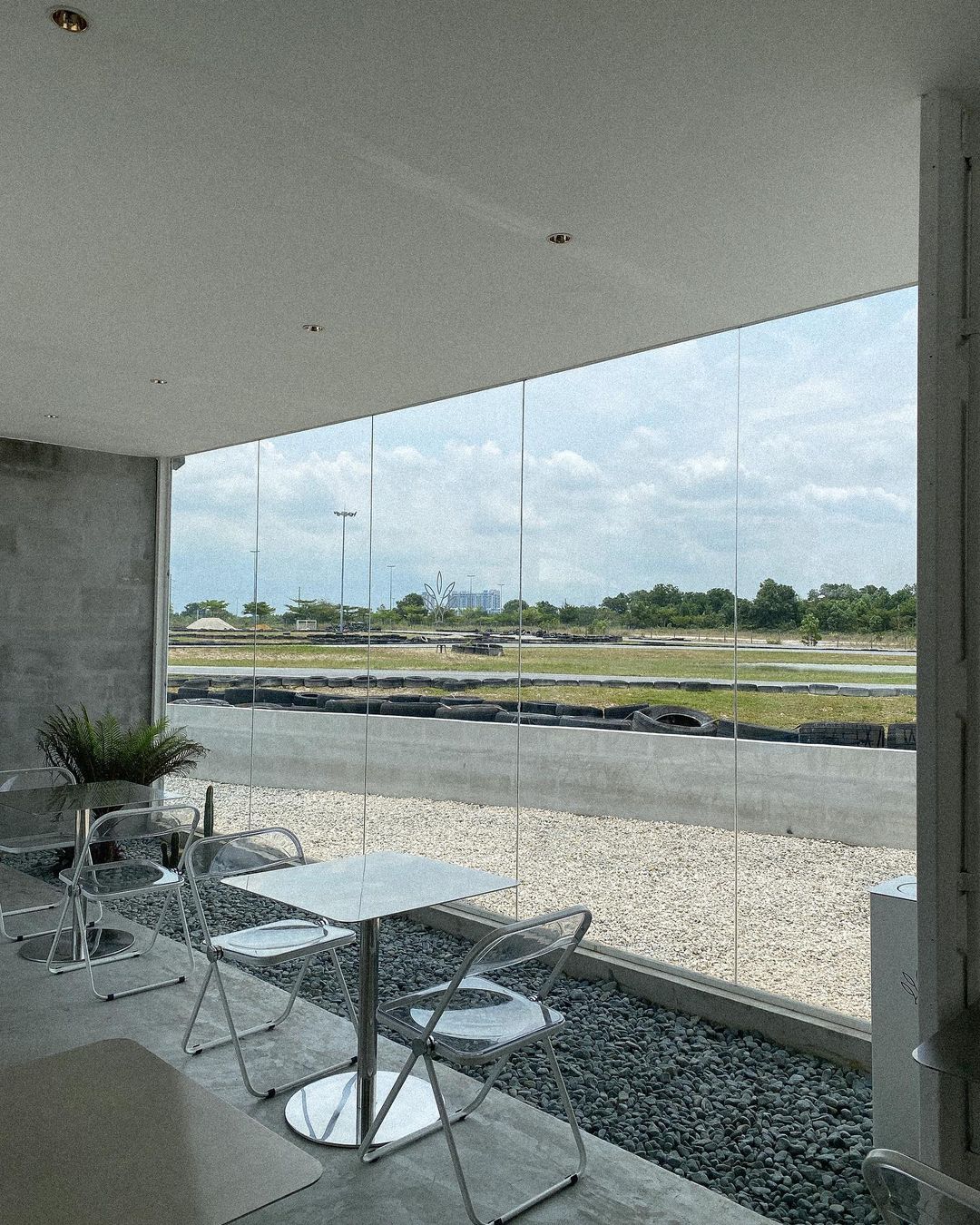 Image credit: @feliciaxcviii

As all adventurous activities are bound to leave you feeling peckish, you'll be glad to know that RUD Karting has an in-house industrial-themed cafe, RUD Cafe & Bistro, where you can refuel your energy over pasta and bubble tea.
RUD Karting
Address: PTD 200284, Persiaran Medini Sentral 6, Bandar Medini Iskandar, Iskandar Puteri, 79250 Johor
Opening hours: 11am-2am, Daily
Contact: 018-222 6055 | RUD Karting website | Facebook | Instagram 
Read our feature to find out more about RUD Karting here.
---
22. Hop on a boat to see fireflies at Kota Tinggi Firefly Park
---
For an enchanting night out, don't pass up the chance to go on a firefly-watching experience at Kota Tinggi Firefly Park. The area is one of the few places that still remain as a liveable habitat for fireflies as logging has been made illegal to protect the forest around it.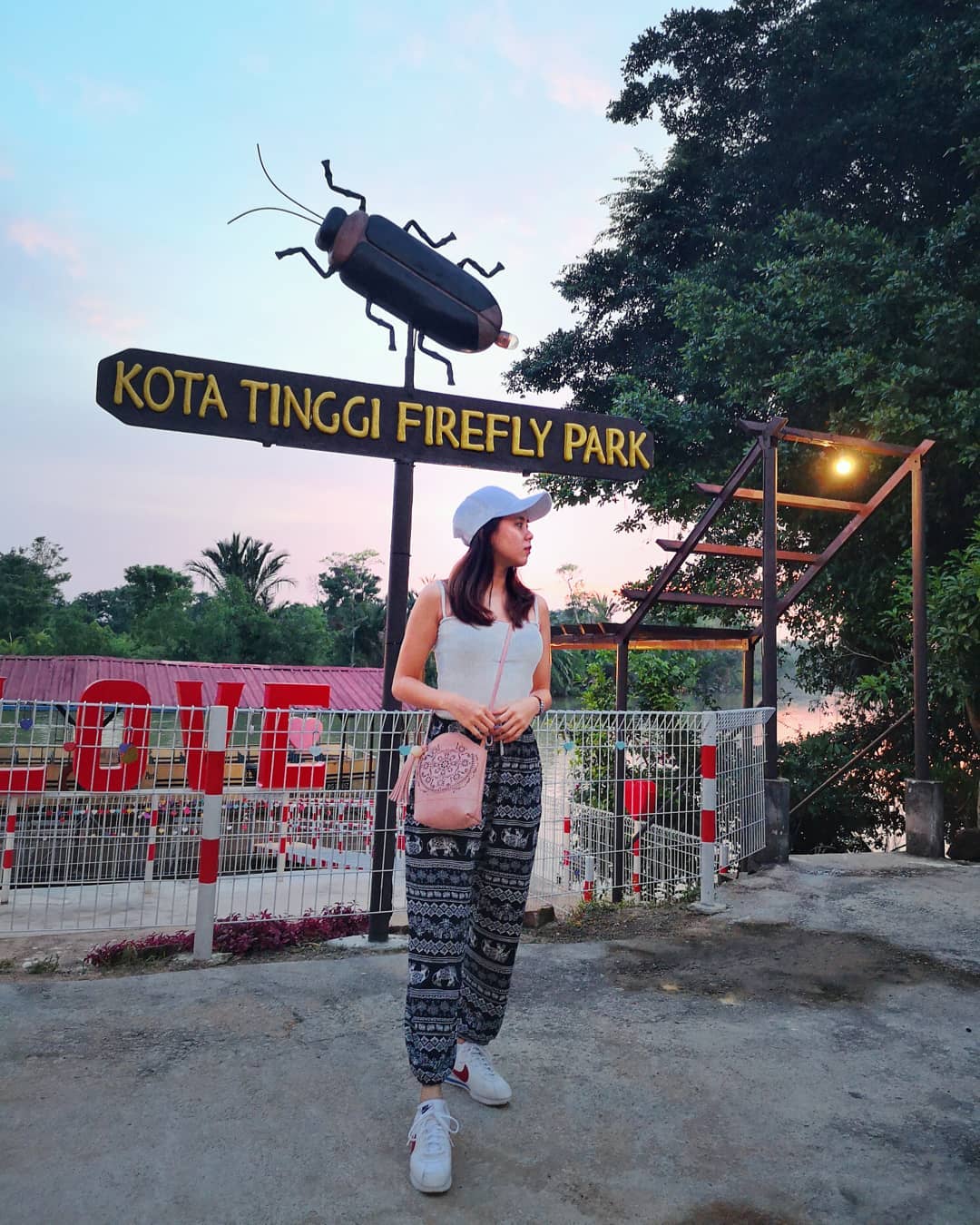 Image credit: @ashley.ong98
At nightfall, visitors will hop on boats in groups before setting off into the river. While you're mesmerised by the tiny green-yellow lights floating around, you'll also get to know more about the history of Johor River from your guide. At RM20/adult, this is a rare experience that nature-lovers can definitely appreciate.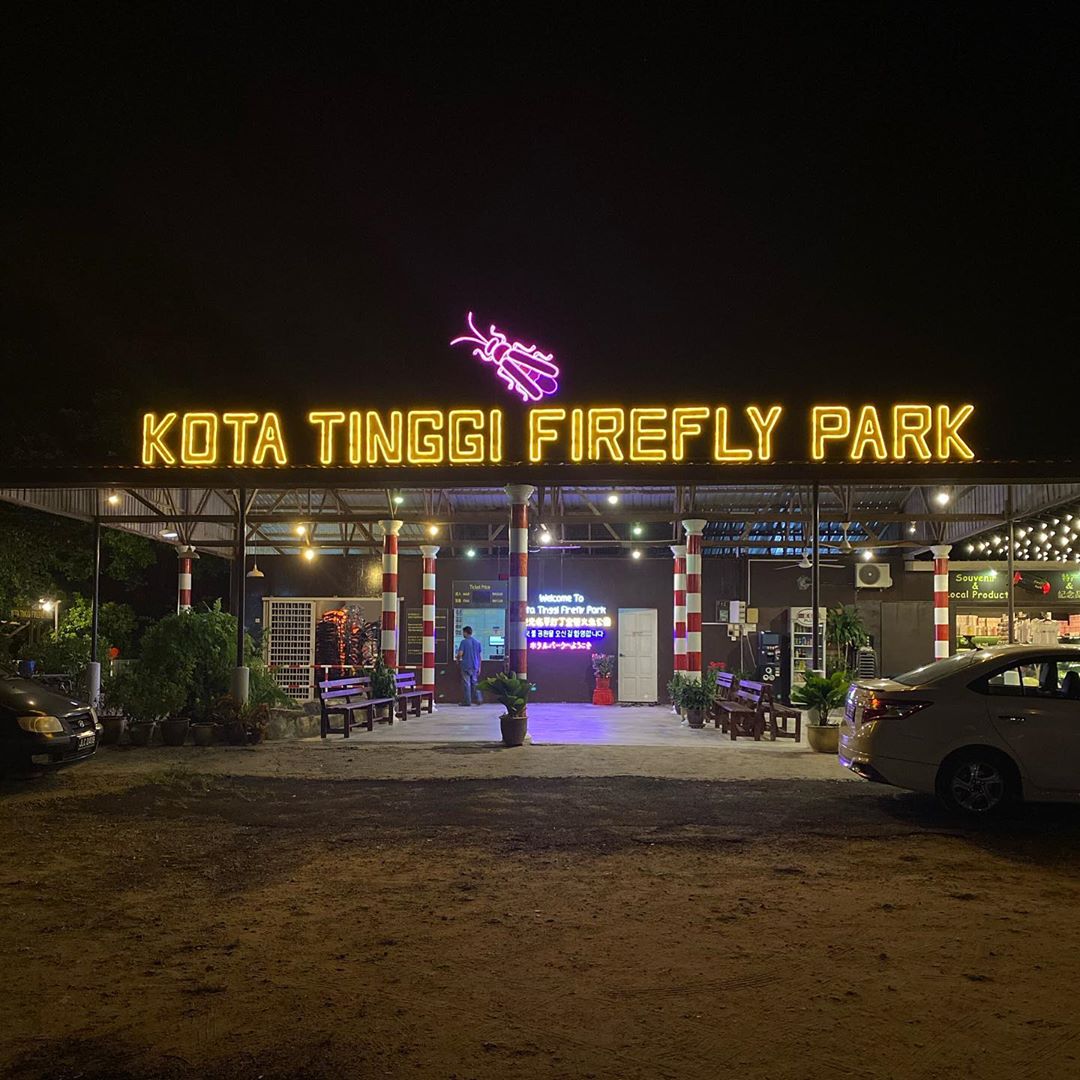 Image credit: @_serena0702
Address: Kota Tinggi Firefly Park, Jalan Kota Tinggi, 81900 Kota Tinggi, Johor
Opening hours: 1PM-11PM, Daily
Contact: 017-460 7775 | Kota Tinggi Firefly Park Facebook
---
23. Harvest ingredients and attend a cooking class at Zenxin Organic Park
---
Zenxin Organic Park is the first organic farm of its kind in the country. Besides getting valuable insight into the world of organic farming, visitors can also opt for interactive tours to explore the farm and partake in activities. Those looking for an extra special experience can customise their own tour by choosing activities in addition to the guided farm tour.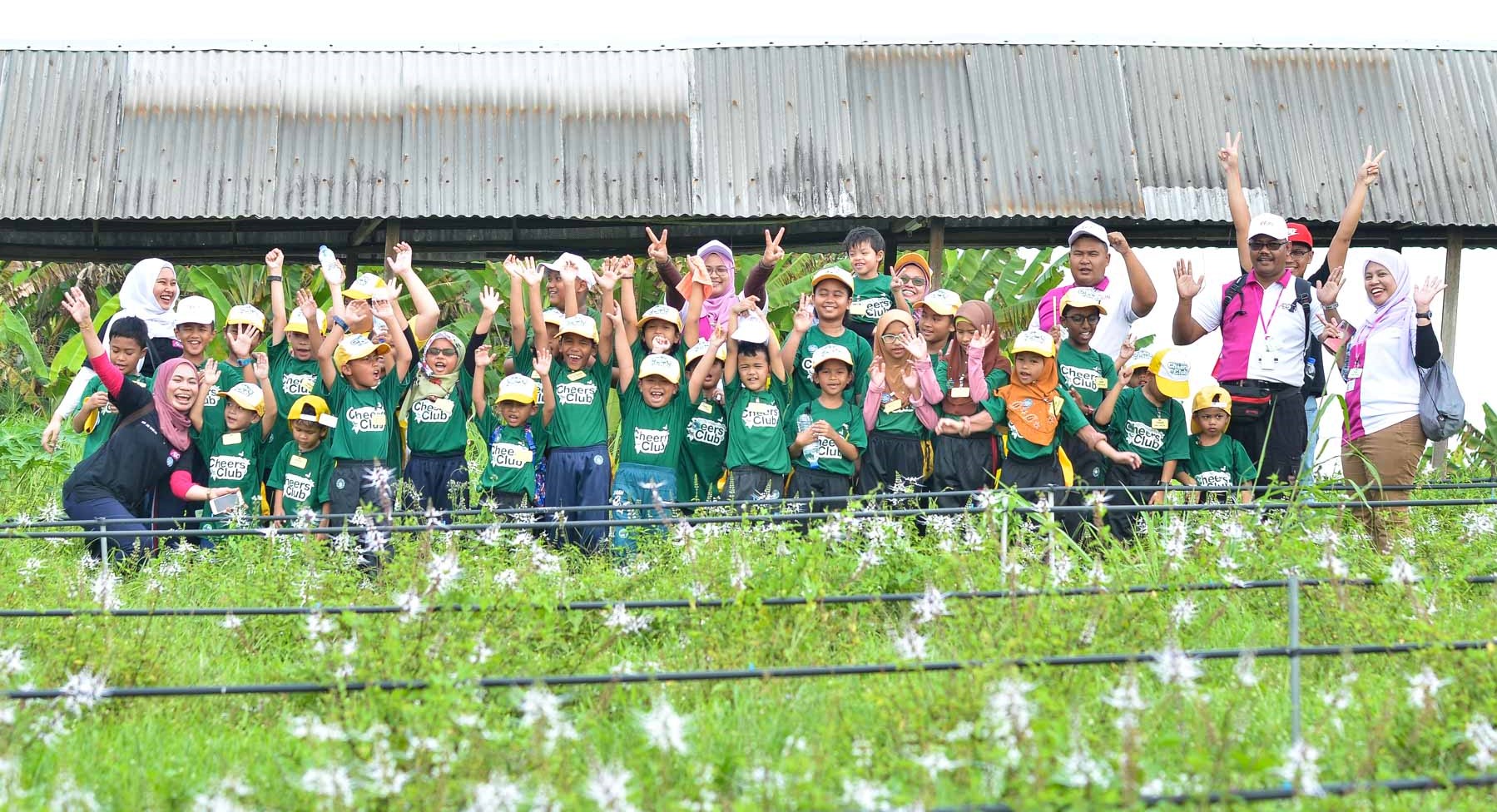 The hands-on experience here makes it a popular location to organise school trips for young kids
Image adapted from: Zenxin Organic Park
Foodies will be happy to know that the add-on activities include a cooking class where participants will be able to harvest ingredients from the farm. Menu options range from nasi ulam to curry puffs. 

Visitors preparing the ingredients needed to make a delicious, organic nasi ulam
Image credit: Zenxin Organic Park 
There are also many more activities that you can go for such as herbs growing workshops and animal feeding, which is sure to be a big hit among young kids.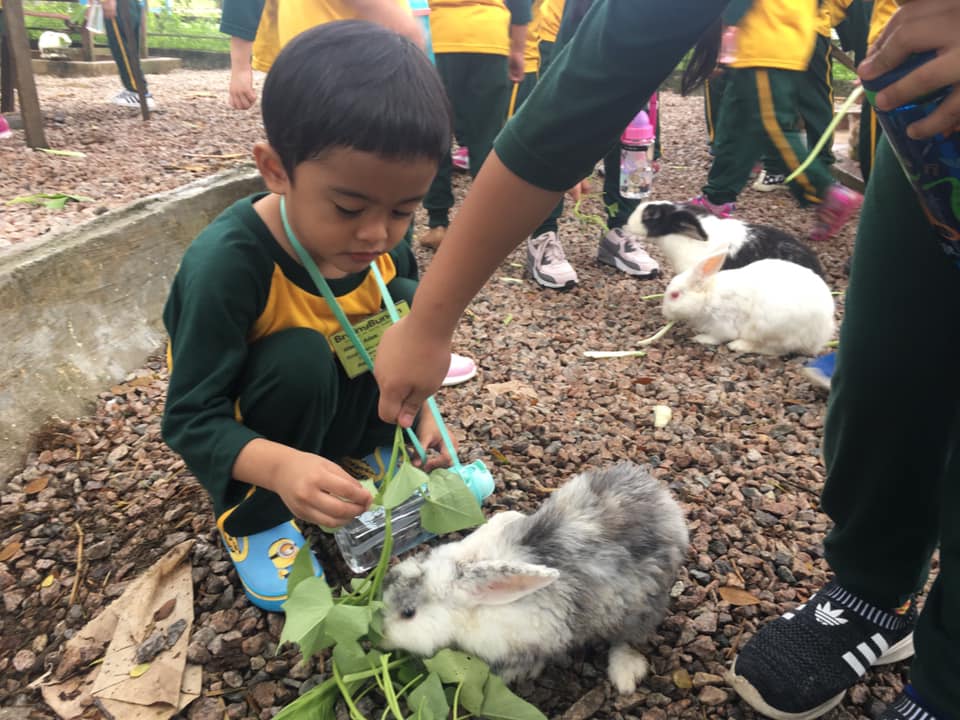 You'll be able to feed these cuddly bunnies with some fresh veggies that are also grown in the farm
Image credit: Zenxin Organic Park
Fun activities aside, visitors can drop by some of the more photogenic spots around the area. There's a designated photo zone on the lawn that has been set up with giant rainbow chairs, and its strategic spot allows you to capture a good view with the sky as your backdrop. You also won't want to miss out on visiting the sunflower farm to snap some IG-worthy pics.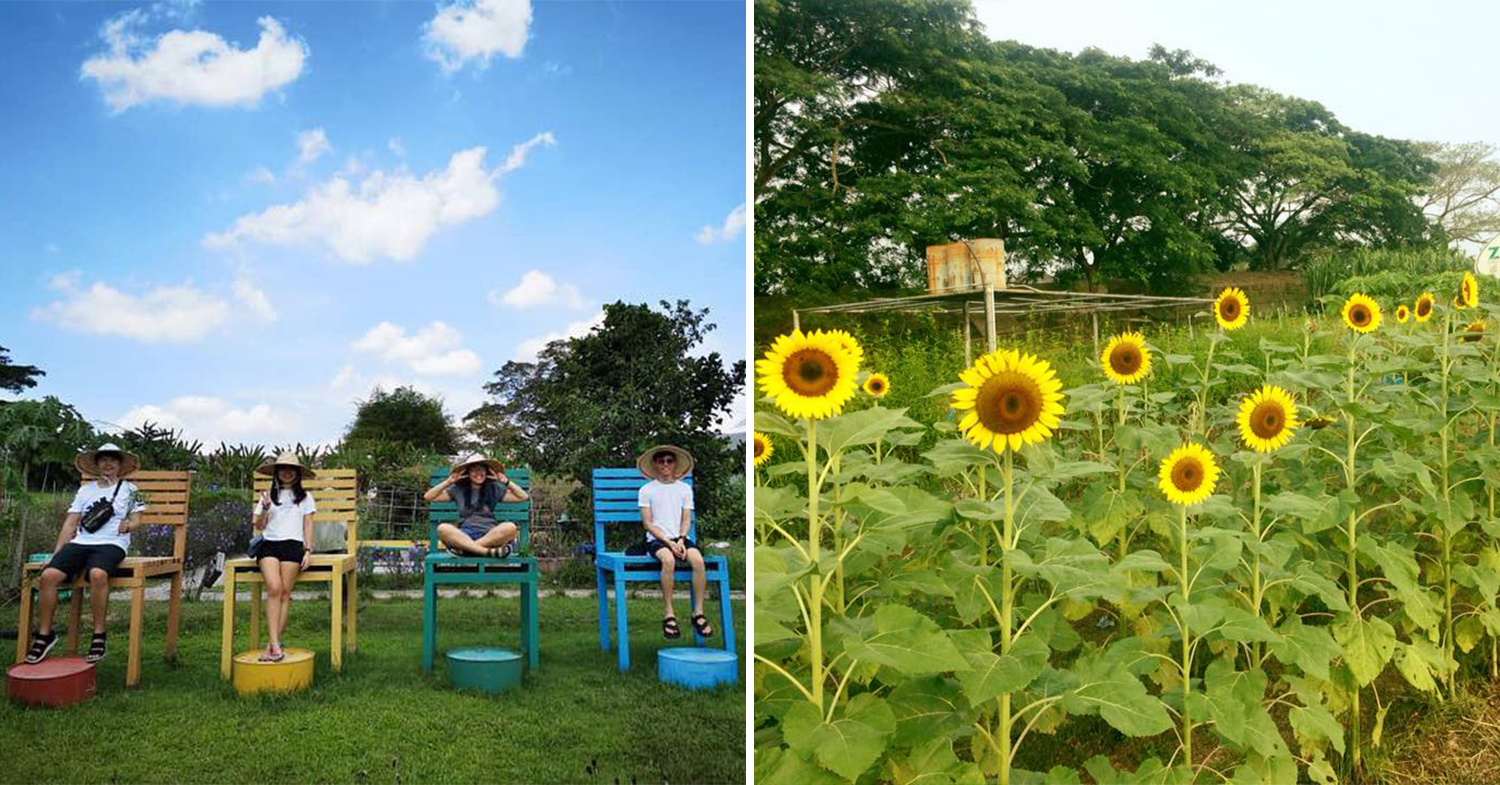 Image adapted from: @yizzy.yeap and Zenxin Organic Park
The guided farm tour is priced at RM25/adults and RM22/child. This also includes a session of animal feeding as well as goodies such as a DIY farm souvenir and a cash voucher. If you'd like to customise your own tour, you may do so on their website.
Address: Zenxin Organic Park, 47A & 47B, Batu 9, Jalan Batu Pahat, 86000 Kluang, Johor
Opening hours: Thu-Tue 8.30am-5.30pm (Closed on Wednesdays)
Contact: 019-773 8985 | Zenxin Organic Park website
---
24. Glide over ice at Blue Ice Skating Rink
---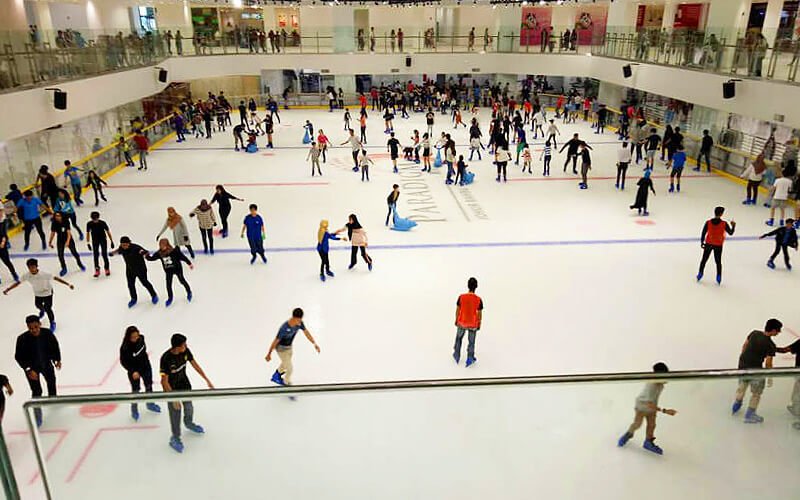 Image credit: Fave
Ice skating is always a fun weekend activity for both rookies and experienced pros alike. At Blue Ice Skating Rink, you'll be able to cover pretty good ground as the rink here is one of the biggest in Malaysia at 20,000sqft.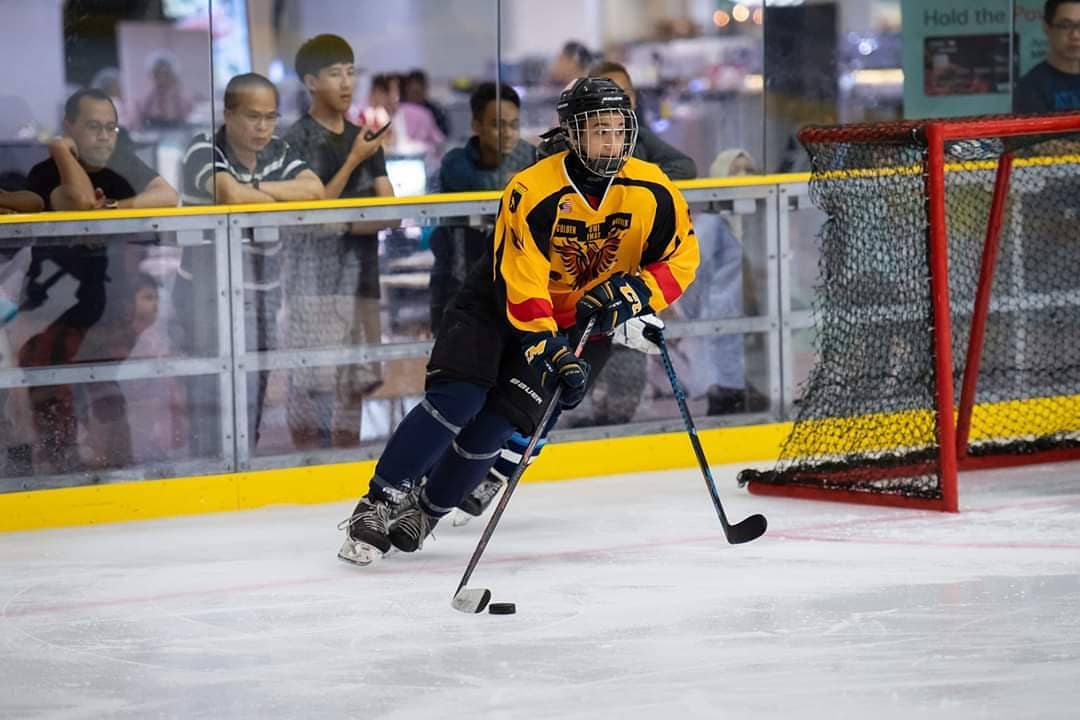 Image credit: @karimussss
Plus, they're one of the few that uses real ice instead of a synthetic alternative. Struggling skaters may have a much better time skating on real ice as there's less friction against your blades. As for experts with show tricks up your sleeves, you'll find that you can nail your moves much better on real ice. 
Keep yourselves updated with their Instagram page if you're interested to spectate a game of ice hockey or a figure skating competition. 
Address: 3F-30 Paradigm Mall Johor, Jalan Bertingkat Skudai, 81200 Skudai, Johor
Opening hours: 10am-10pm, Daily
Contact: 011-6230 0366 | Blue Ice Skating Rink website
---
– Theme parks –
---
25. Get your adrenaline pumping at Austin Heights Water & Adventure Park
---
When news rolled out that a 3-in-1 park was opening in JB, the local community couldn't be more stoked about it. It has been a couple of years since Austin Heights Water & Adventure Park has opened its doors to the public, but it still remains to be a popular attraction to this day.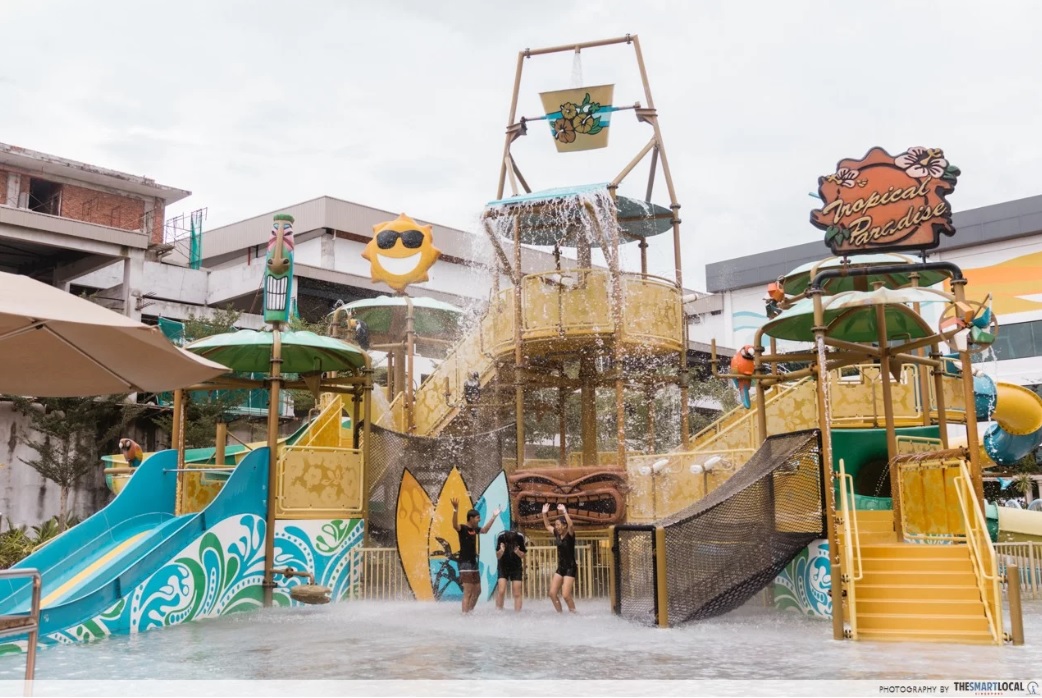 When the JB heat becomes intolerable, the water park at Austin Heights will be your oasis. Not only do you get to dip into the water to cool off, but there are also a number of thrilling slides that you can take on.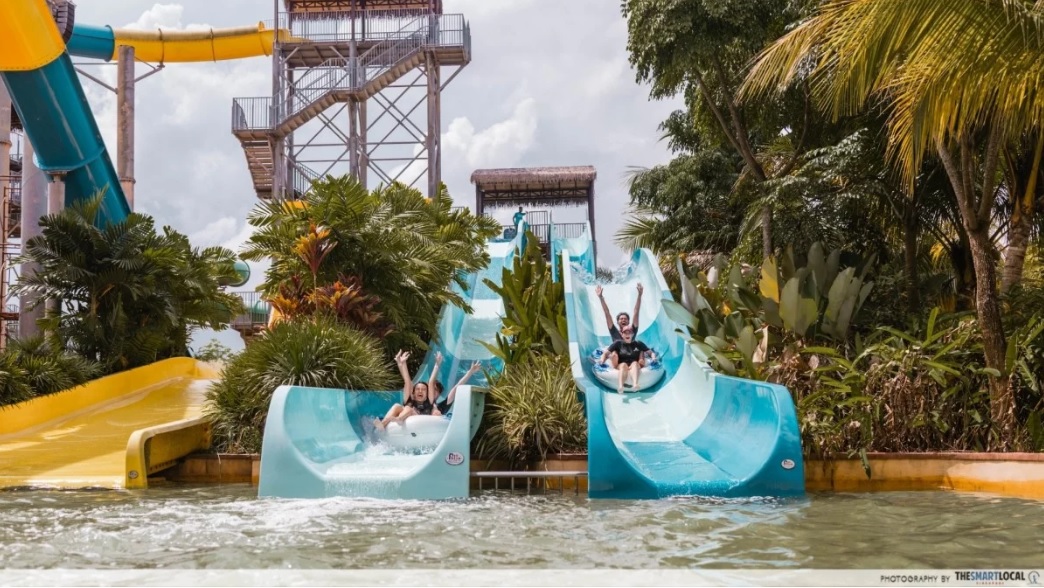 The fun doesn't have to end after you've checked off all the rides in the water park as you can keep the adrenaline going at the sports and leisure area. Here, you can go for drift karting at a course full of twists and turns. You don't need to worry about crashing into anything as the entire course has been lined with tyres to help cushion any collision impact, so it's as safe as bumper cars.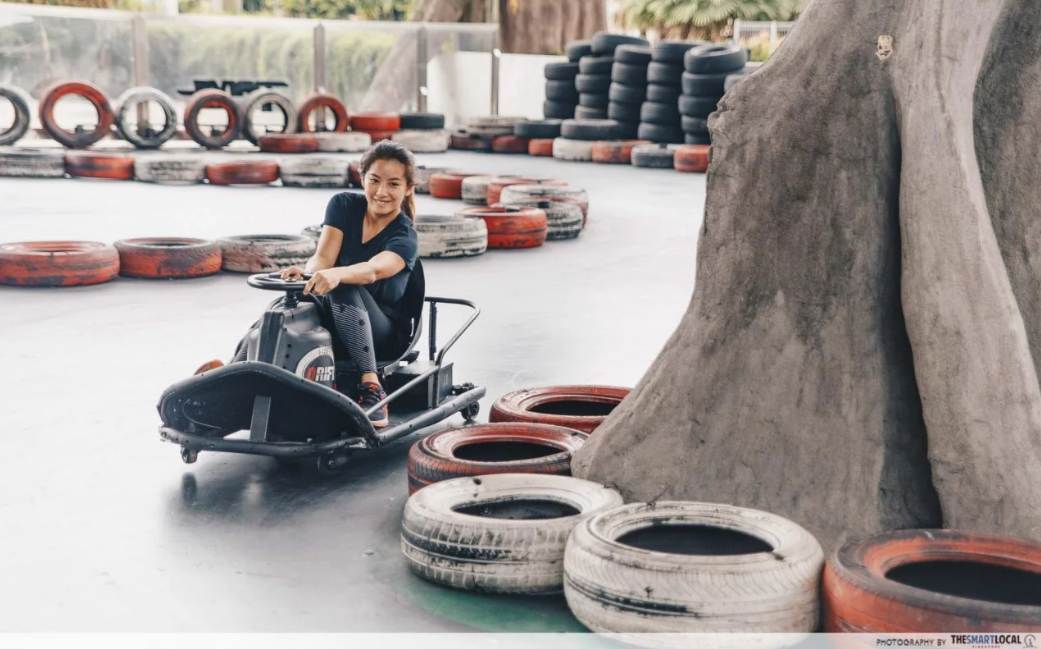 You'll also find a trampoline park nearby, where the entire area has been fitted with trampoline mats for you to bounce about. 
Before you completely tire yourself out, be sure to hit up the adventure park where a 51-obstacle course awaits you. The high-elements course will have you scaling across walls and zip-lining through the space at about 5 metres above the ground.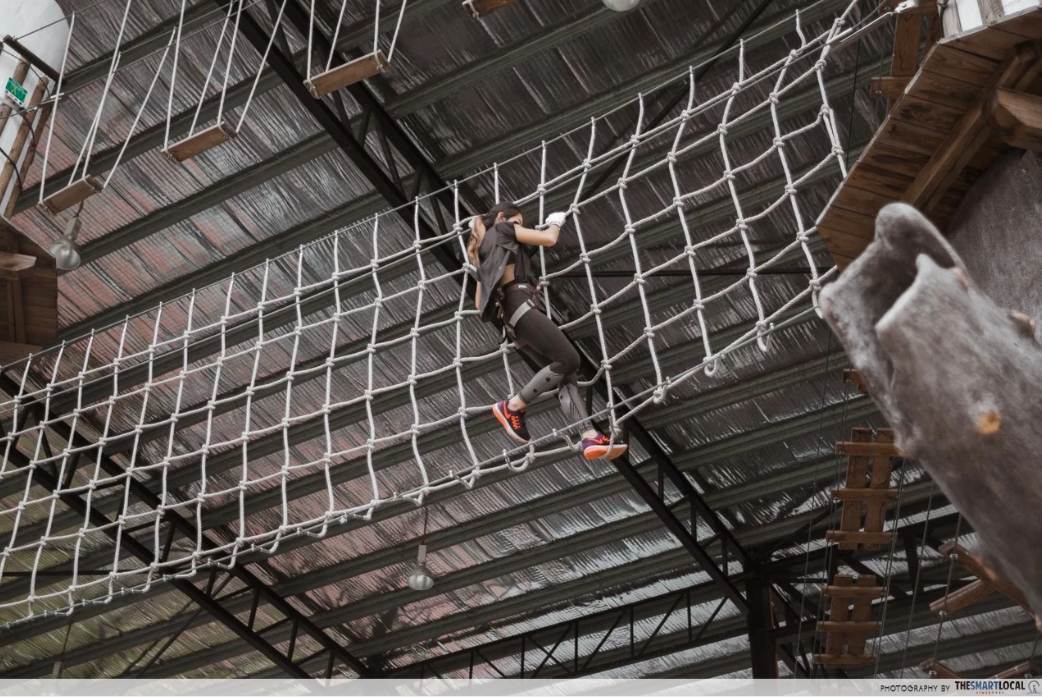 Tickets are sold separately for each park, though they do have combo packages where you'll be able to choose between 2 activities. The water and adventure park will cost you RM70-RM80/pax while the admission to Jumpstreet is priced at RM25/hour.
Address: 71, Jalan Austin Heights 8/1, Taman Mount Austin, 81100 Johor Bahru, Johor
Opening hours: 10am-6pm, Daily
Contact: 019-716 3183 | Austin Heights Water & Adventure Park website | Facebook
---
26. Funfair rides at Danga Bay World Theme Park
---
We don't usually see many permanent funfairs like the one at Danga Bay. The funfair has classic rides such as a carousel, pirate ship, bumper car, and Ferris wheel.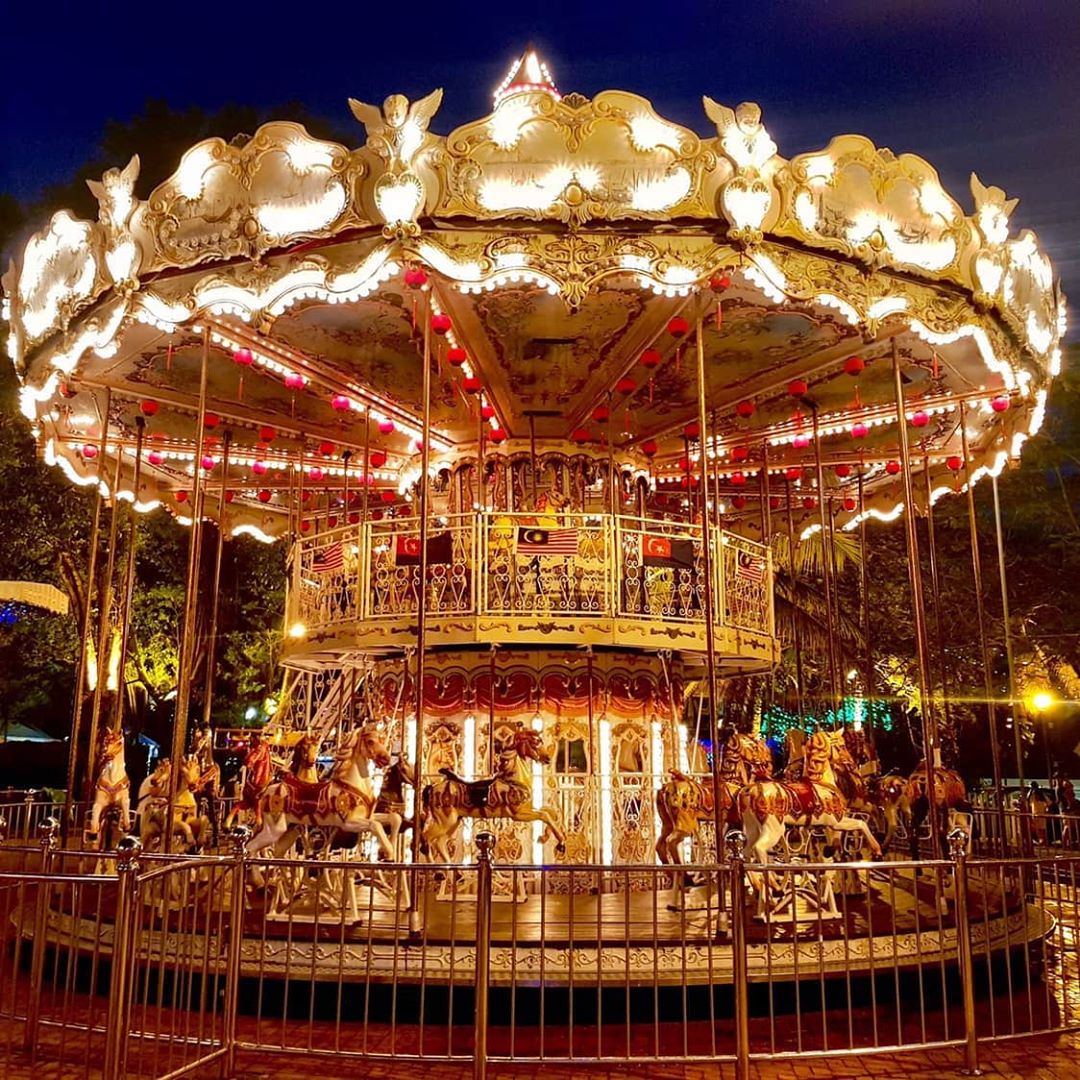 Image credit: @sua_luv_jia
With prices starting from as low as RM2/ride, we can imagine Johorean youths flocking over here during weekends for budget dates or just hanging out with friends.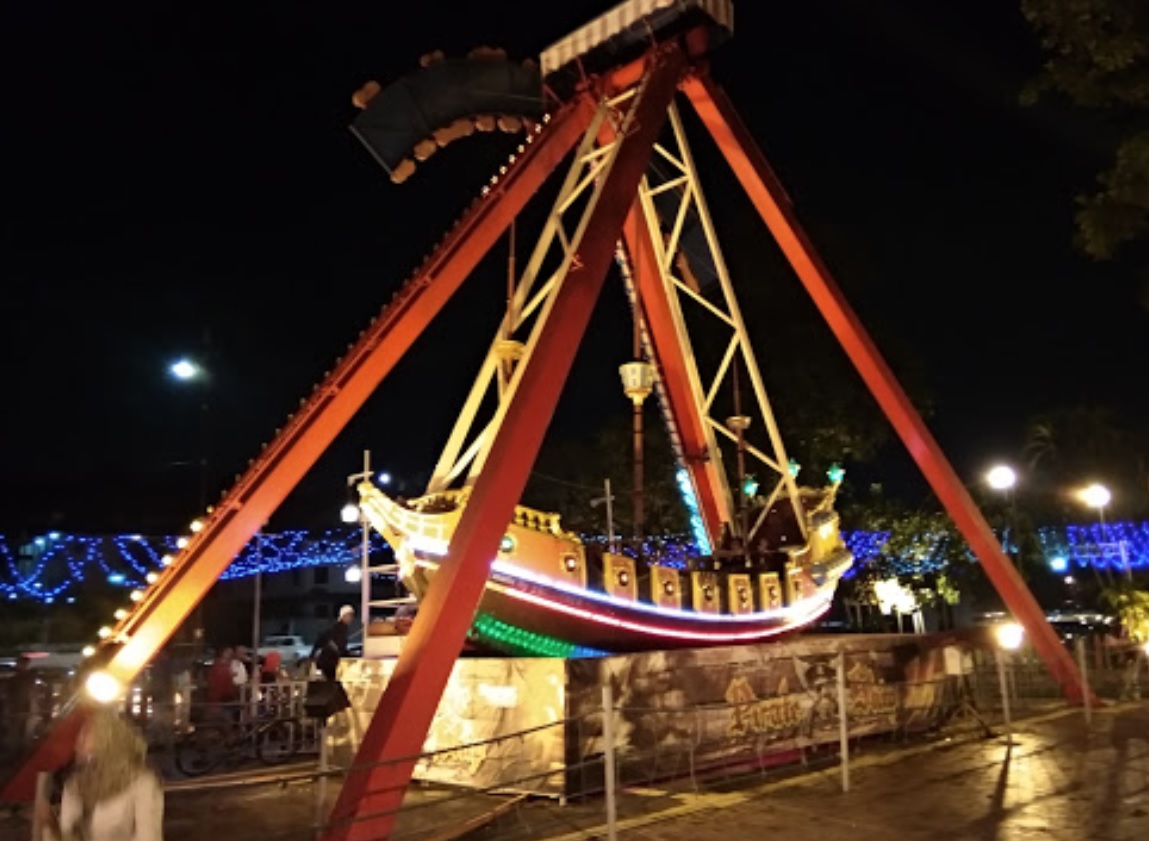 Image credit: Hassif Mohd
The carnival here is open till 2AM, so it's a great alternative to midnight movies and suppers at mamaks for night owls. There are also game booths where you can win stuffed toys and other little trinkets like keychains. A game of darts or ring toss can cost you about 3 tokens, and you can buy these tokens for RM2/each. 
Address: Danga Bay, 80200 Johor Bahru, Johor
Opening hours: Mon-Sat 7.30pm-2am | Sun 7.30pm-12am
---
27. Explore landmarks worldwide at Legoland
---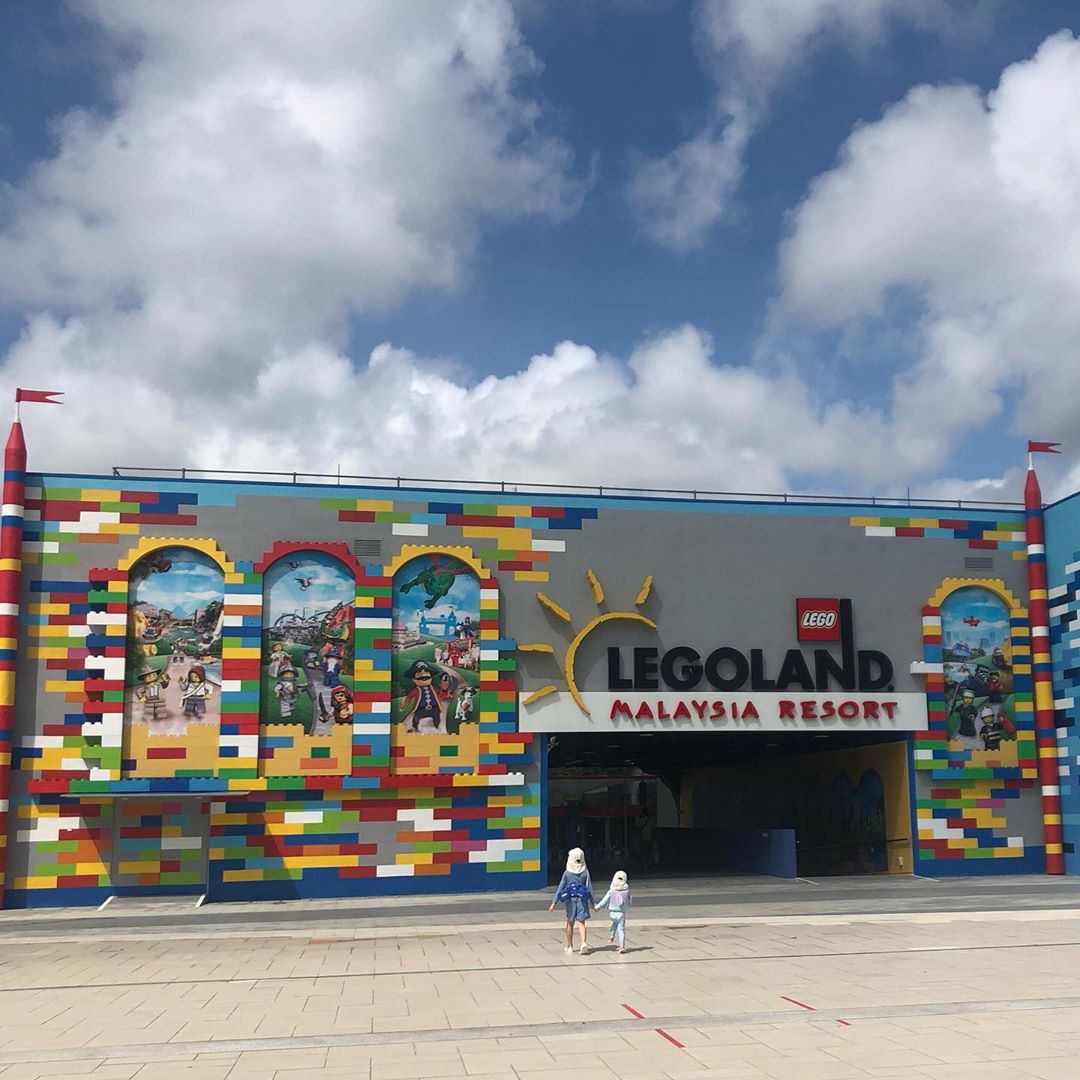 Image credit: @u_cherry_xx
When talking about top attractions in Johor Bahru, it's almost impossible to not bring up Legoland. Back when there were fewer attractions, a large percentage of JB's tourism was contributed by families making their way down just for Legoland. After all, it was every kid's dream. 

Image credit: @andisyahab
As the name suggests, all the replicas of landmarks here are painstakingly built out of Lego pieces. It's no easy feat to build famous attractions from all over the world, and the lego count actually tallies up to 30 million pieces. However, it seems that the effort has been paid off considering Malaysians all over gather here to "travel" the world without leaving a dent in our bank accounts. 
Besides these landmarks, there are also plenty of fun rides to conquer and yes, those are Lego-themed too.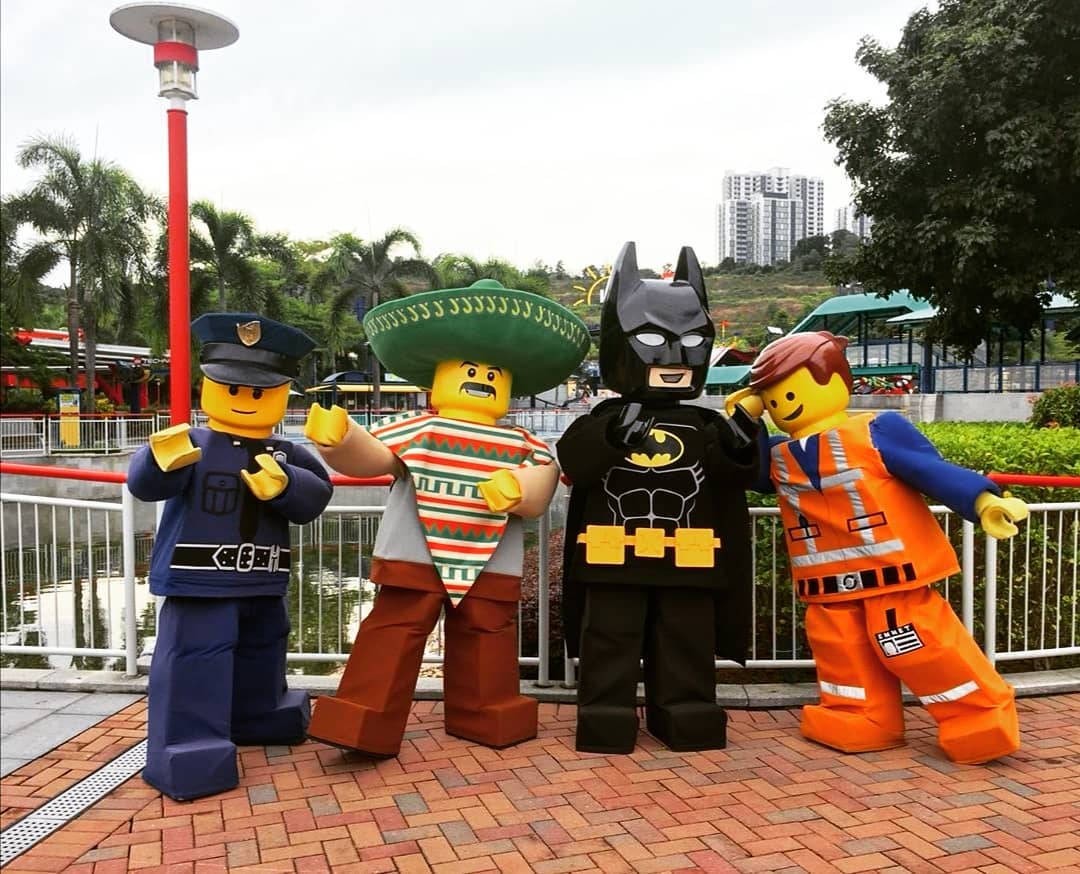 Just like any theme park, lego man mascots will tour around the park to meet the visitors.
Image credit: @tunehotels
There's also a water park for both kids and adults to take a break from the sweltering heat. It's filled with slides, rides and pools where the kiddos can play with water jets.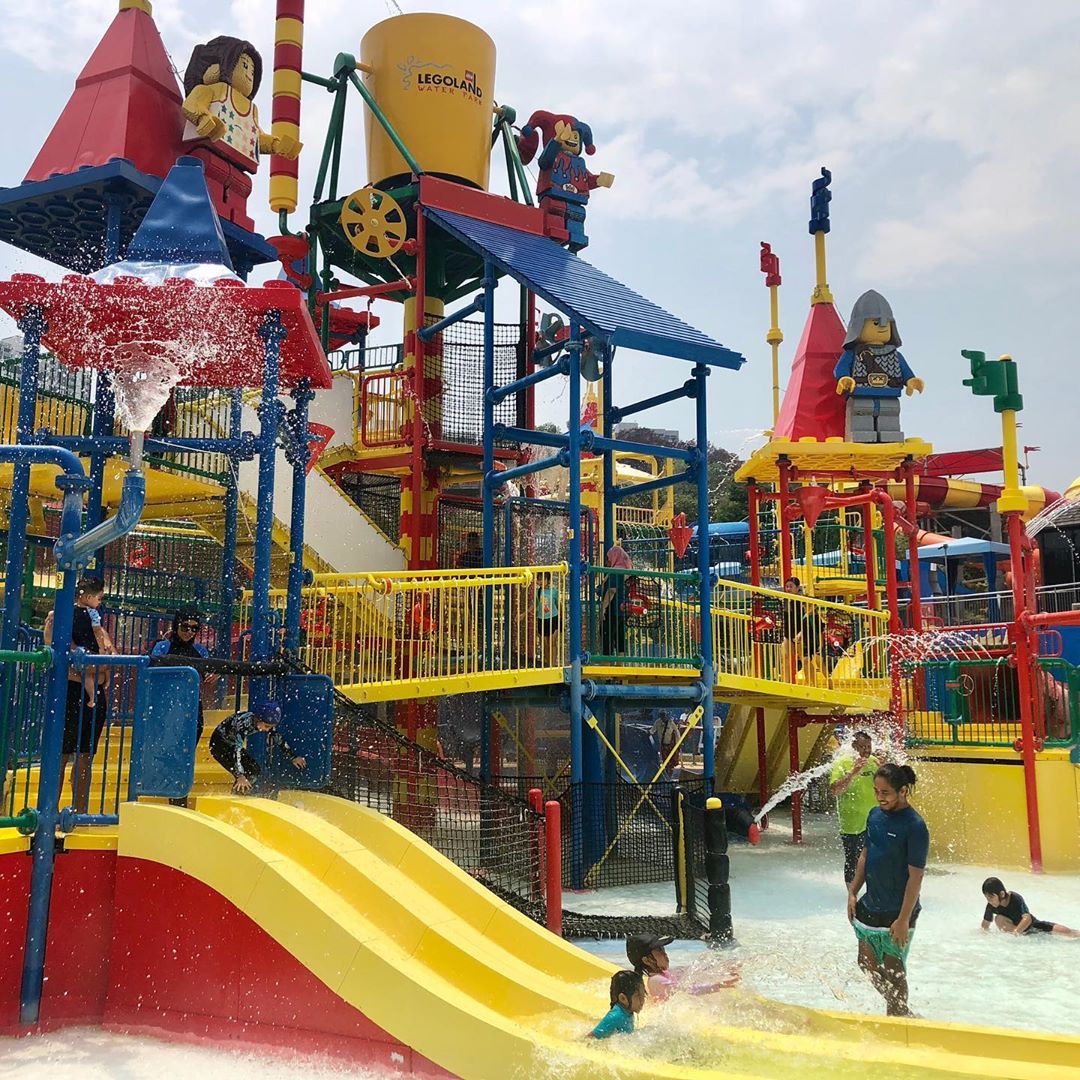 Image credit: @darattaqwatravel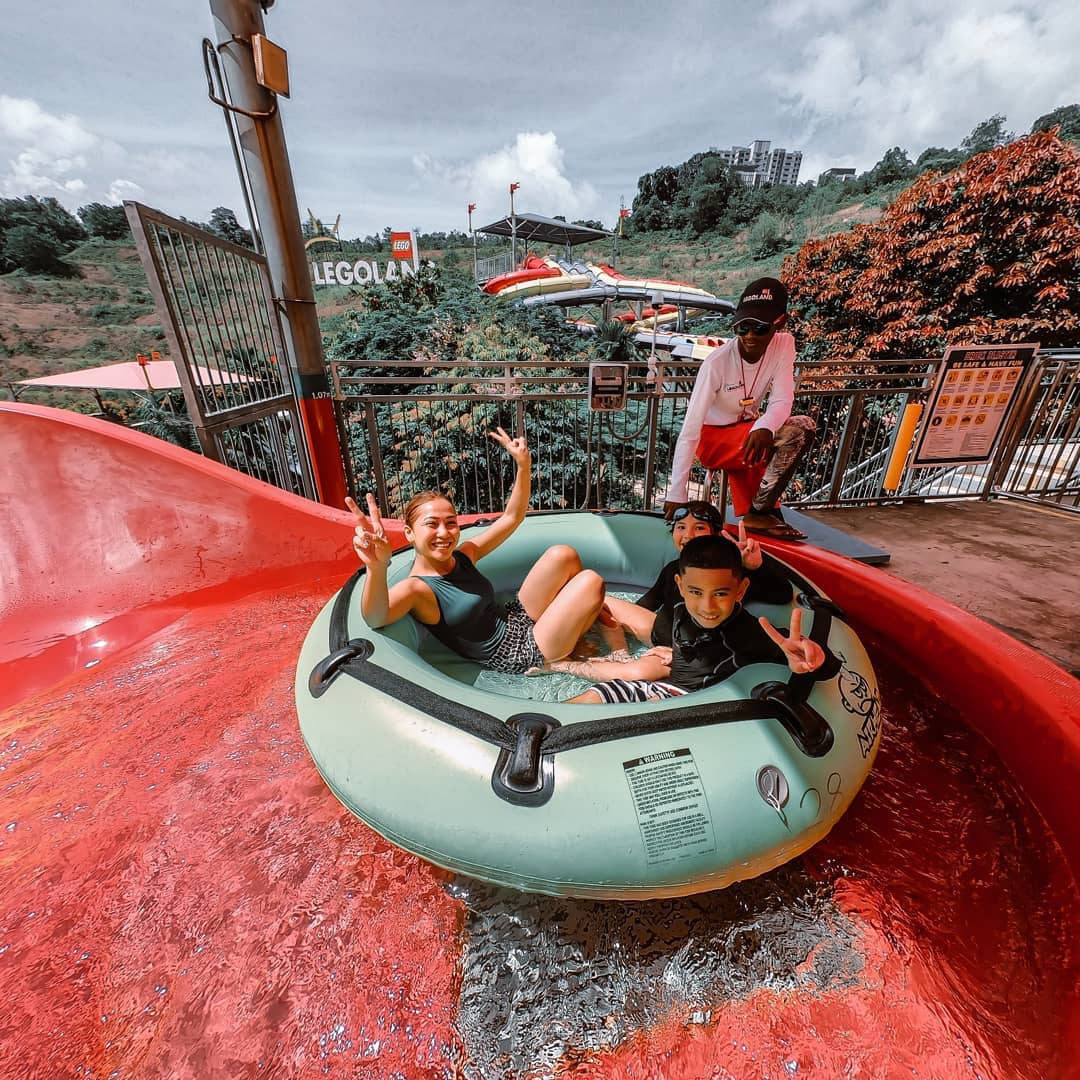 Image credit: @itsmisskei
Tickets for the theme park (RM189/pax) and water park (RM139/pax) are sold separately, but you can get a combo package (from RM249) that includes Sea Life – an oceanarium where you get to see all sorts of marine life. 
Address: No 7, Jalan Legoland, Bandar Medini, 79250 Nusajaya, Johor
Opening hours: 10am-6pm, Daily
Contact: 07-597 8888 | Legoland website
---
28. Cool off with the kiddos at Forest City Water Park [Closed]
---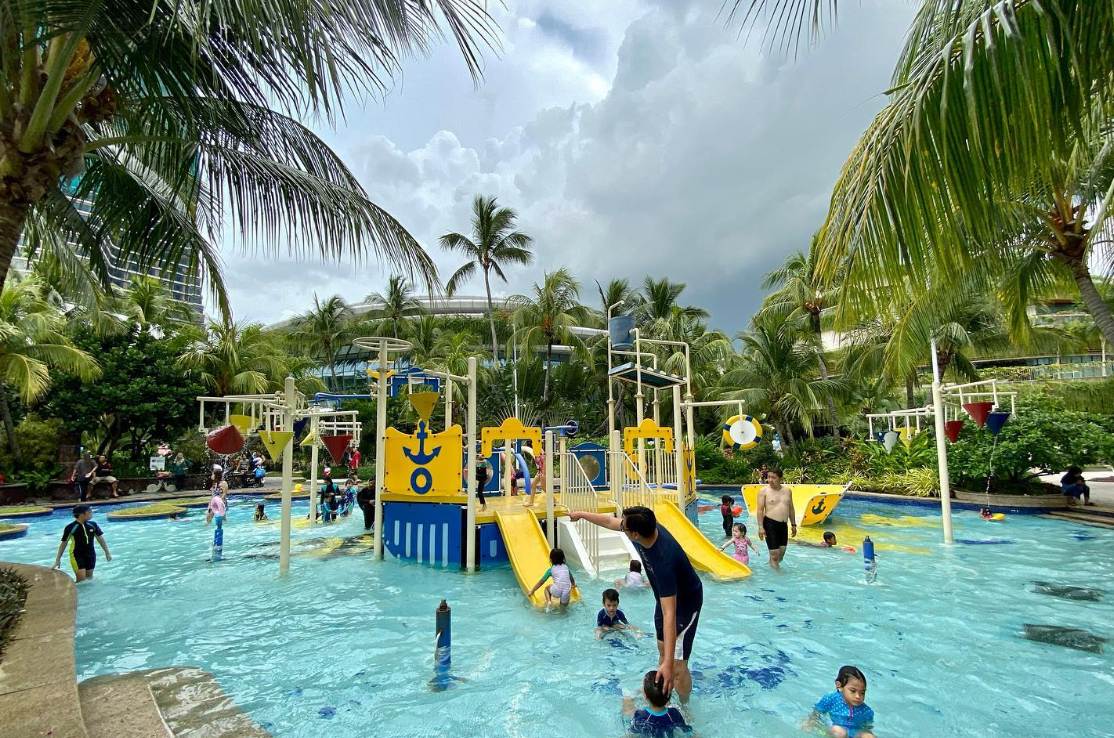 Image credit: JOCOM
Hot days in JB will warrant a visit to Forest City Waterpark, the perfect spot to seek respite from the sweltering weather. Entrance fees are only RM15/adult and RM10/child, so it's an affordable option for those looking for a budget-friendly weekend activity to indulge in.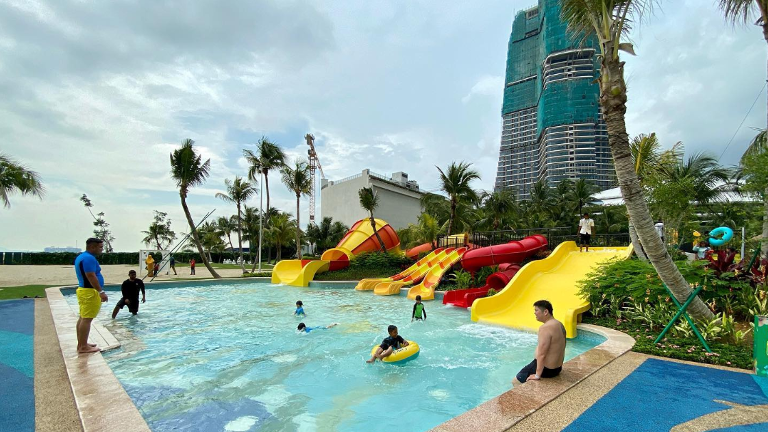 Image credit: JOCOM
There are 3 attractions in the waterpark: Water Sliding, Water Maze, and Water Fun Challenge. This spot in JB is great for those who want to get away from weekend crowds as it's still relatively new having only opened in late-2019. This also means that snaking queues and crowded spaces won't put a damper on your day of fun. 
Address: Forest City (Forest City 1, Pulau Satu, Gelang Patah, 81550 Johor Bahru, Johor
Opening hours: 10am-8pm, Daily
Contact: 07-505 8888
---
29. Let the young'uns loose at Angry Birds Activity Park [Closed]
---
Note: Angry Birds Activity Park closed its doors back in April 2021.
Families with young children who are planning a trip to JB won't want to leave Angry Birds Activity Park out of the itinerary. The activity park is especially great for letting young ones unleash their energy while parents get to kick back and relax in the specially designated lounge area.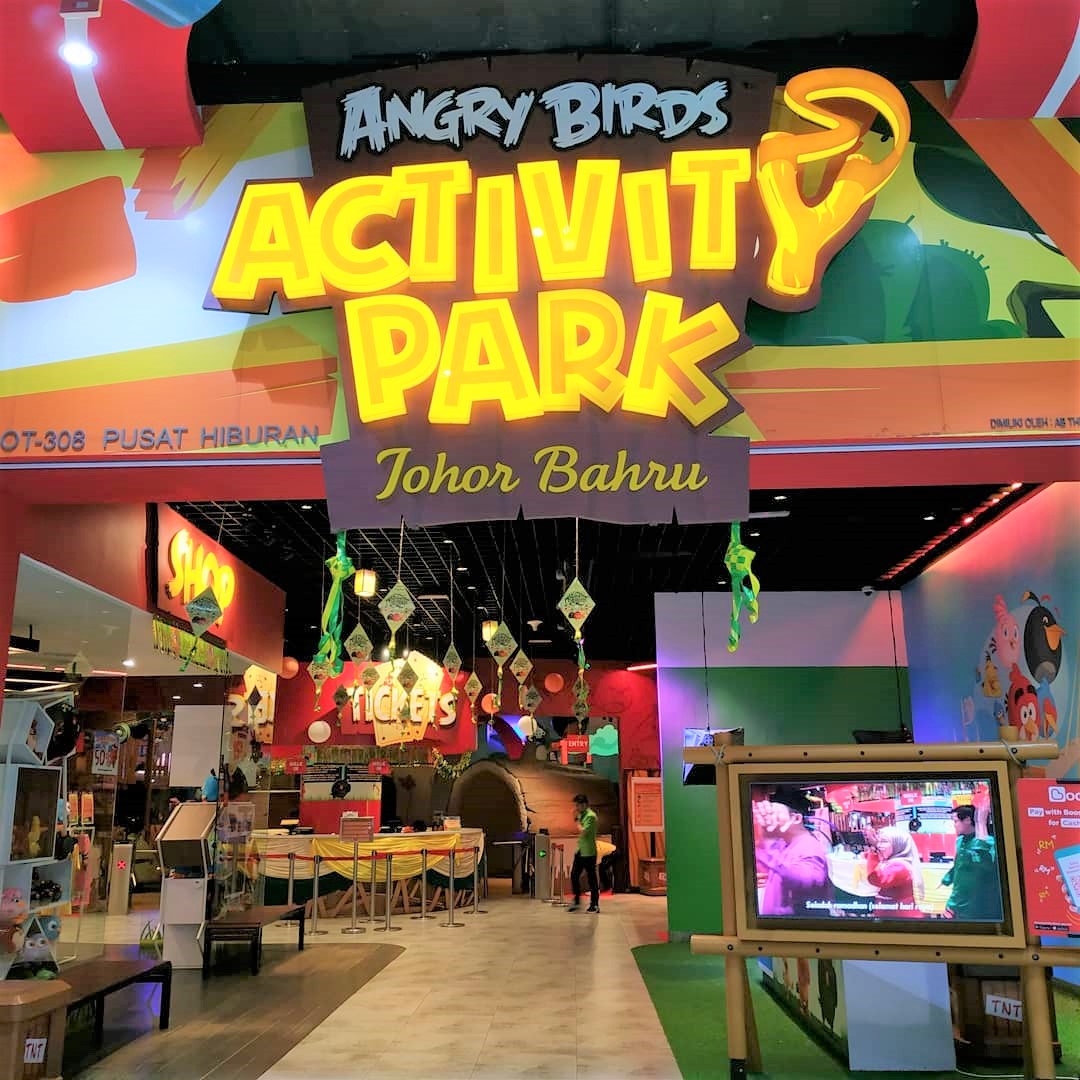 Image adapted from: @jb.miya
For RM60/pax, kids will be able to enjoy themselves at over 20 attractions, ranging from a giant foam pit to a go-kart course, spread over 5 zones in the activity park.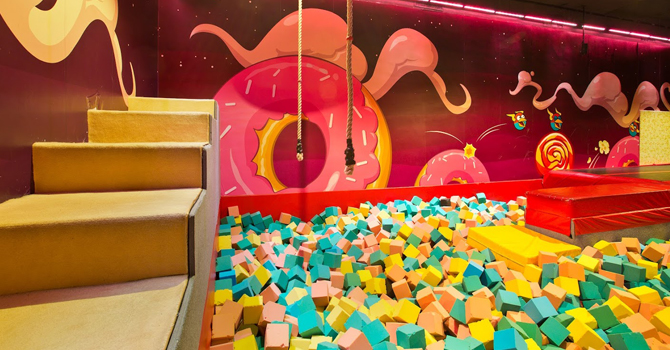 The colourful foam pit is one of the park's biggest highlights
Image credit: Angry Birds Activity Park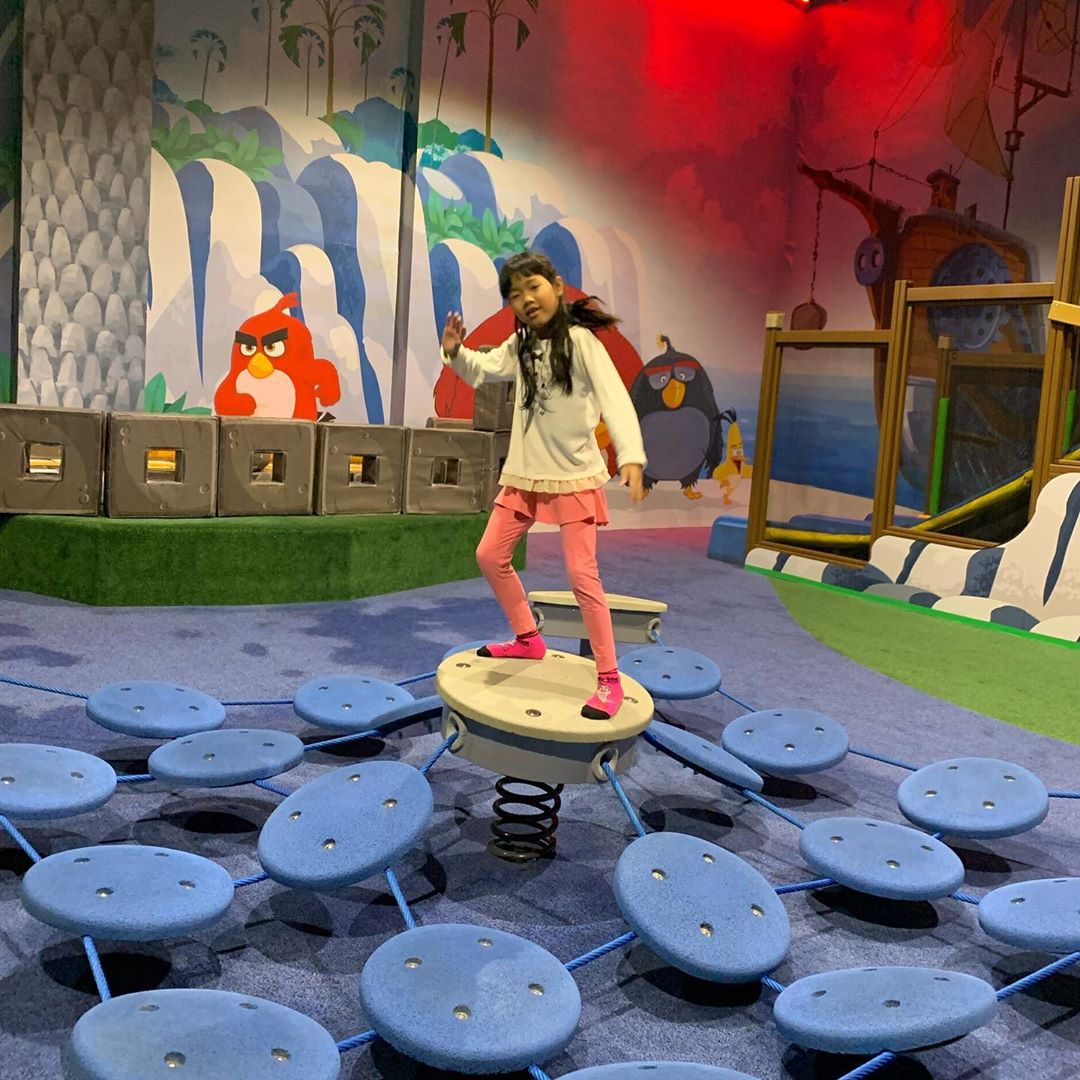 Image credit: @ble_ovas
The park is a mix between a playground and a kid-friendly obstacle course where some of the attractions are meant to test their physical ability. For example, "Surfy" has blue pads attached on ropes at different angles, and kids are supposed to balance themselves while quickly making their way from one end to the other.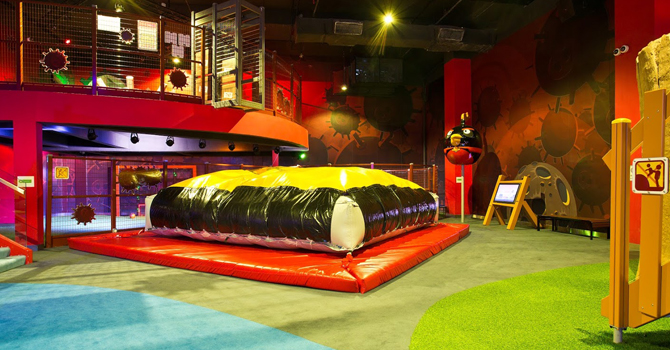 The "Air Bag Jump" will help any child conquer their fear of heights.
Image credit: Angry Birds Activity Park
There's more to do even after exploring the 5 themed zones. Stay around to meet the Angry Birds themselves for a rare photo op, and kids can even get the characters painted on the back of their hands. 
Address: Level 3, KOMTAR JBCC, Johor Bahru City Centre,80000 Johor Bahru
Opening hours: 10am-10pm, Daily
Contact: 07-300 5090 | Angry Birds Activity Park website
---
– Food and drinks –
---
30. Dine in an airplane's first-class setting at The Dreamliner Airways Cafe
---
Dreamliner's unassuming storefront may just fool you into thinking that it's just another regular cafe, but once you enter through its doors, you'll feel as if you're stepping foot into an airplane's first-class cabin.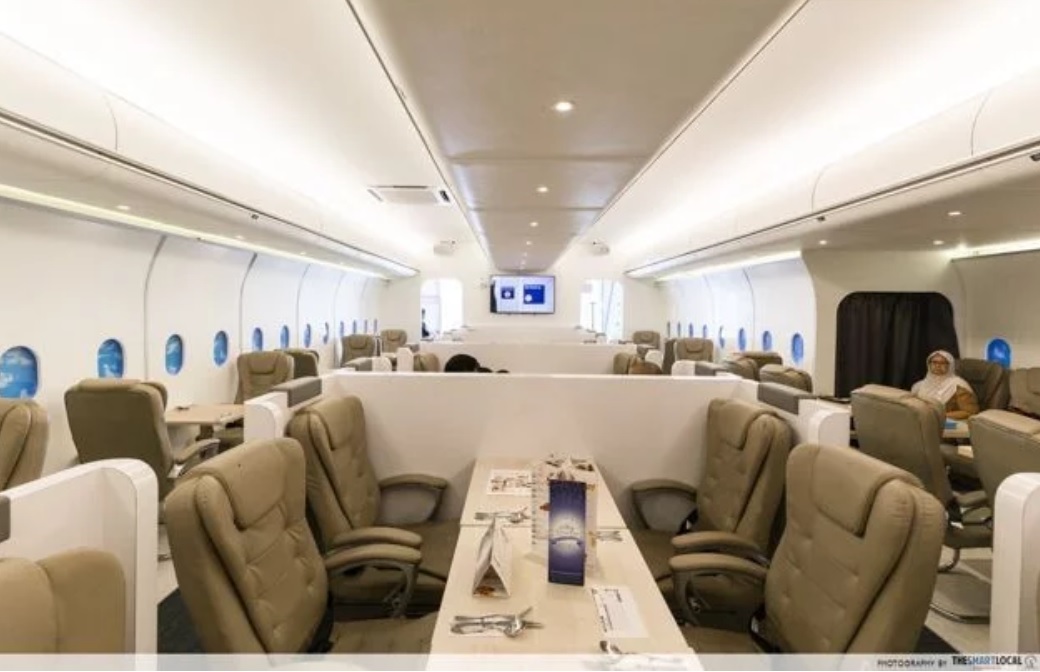 The best part is that the entire space comes equipped with comfortable cushioned chairs and ample leg space. They also have props like a sleek luggage carrier and a pilot's hat so you can whip out your phone and start posting for photos.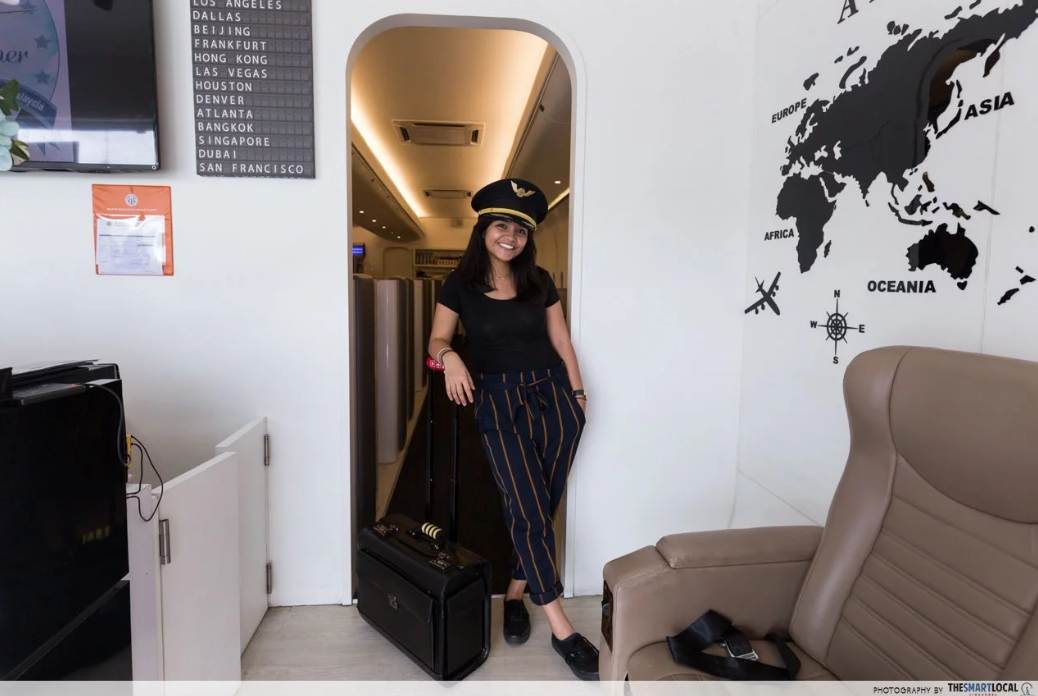 Airplane food may have a reputation for being undesirable, but the dishes served at Dreamline may make the cut as the best "airline" food yet.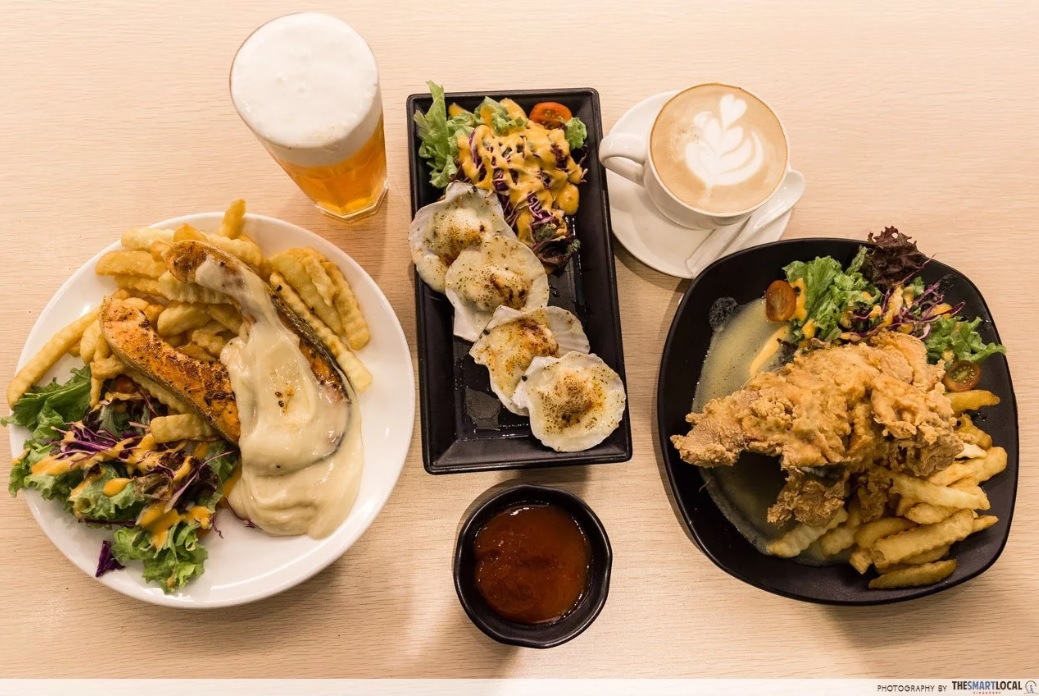 They serve mainly Western fare, with dishes that include Mozzarella Baked Scallops (RM23.90), creamy and bursting with umami flavour, and Grilled Salmon with Honey Mustard Sauce (RM26.90), the perfect dish to fill you up with tender salmon slathered in an addictive sauce.
Address: 7, Jalan Harmonium 35/1, Taman Desa Tebrau, 81100 Johor Bahru, Johor
Opening hours: 11am-11pm, Daily
Contact: 07-288 1708 | The Dreamliner Airways Cafe Facebook
---
31. Dine on hot pots under the stars at In The Tent
---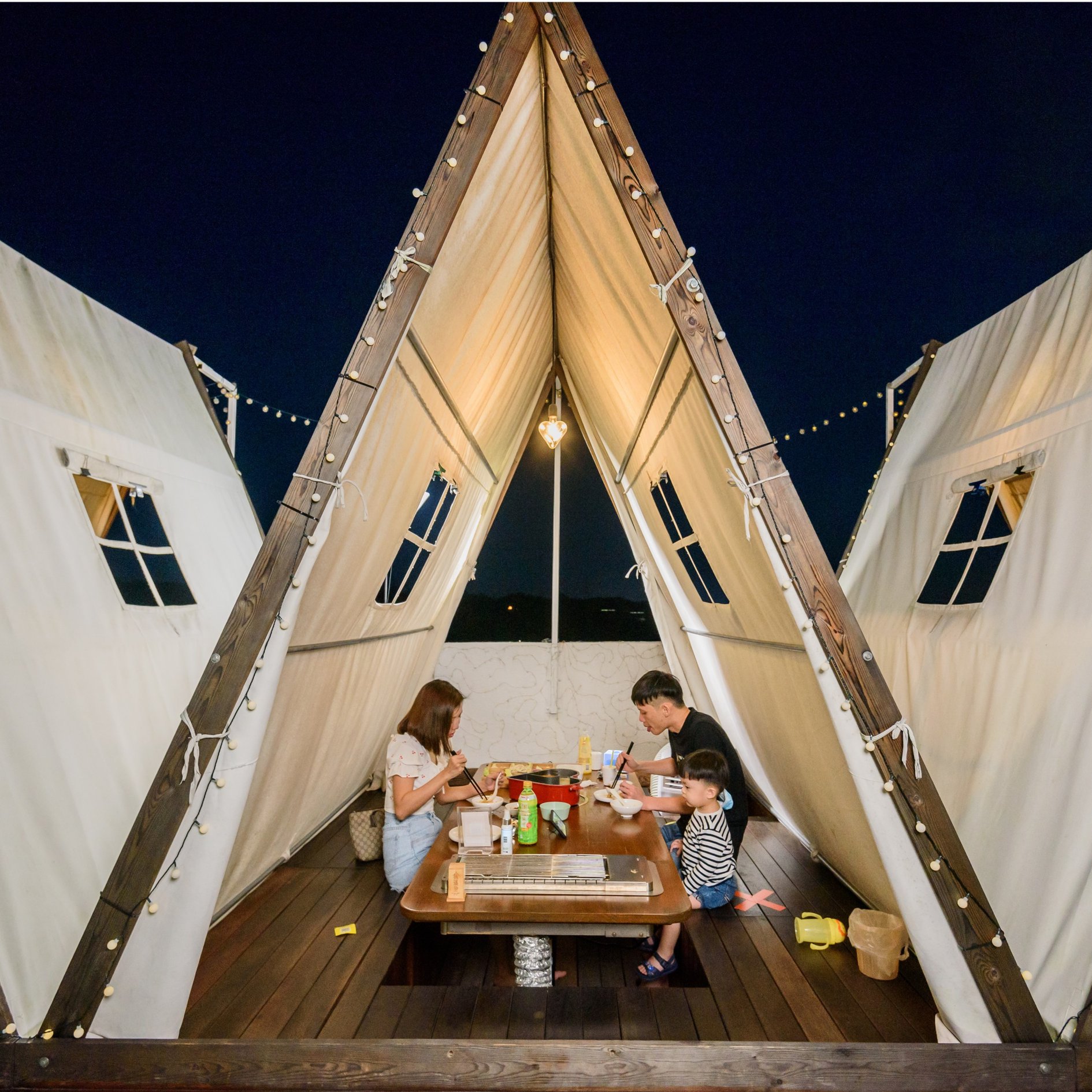 Image credit: @bellepongwl
Feast on hotpot under the stars at In The Tent, a hotpot joint with 12 tents equipped with fans and portable air-conditioners on a rooftop. Each tent is spacious, with tables set inside able to seat 2-6 or 5-9 people, depending on the size of the tent you're dining in.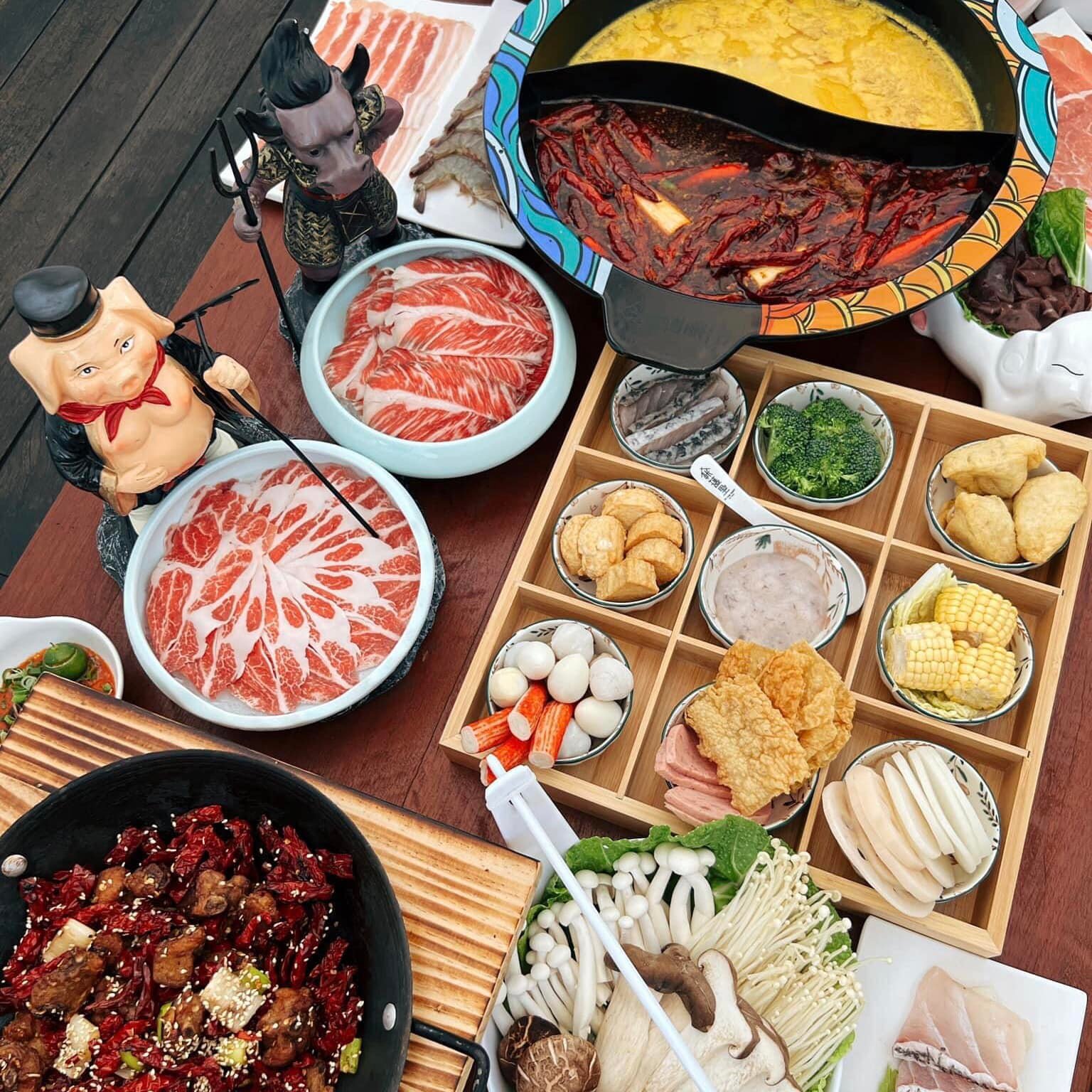 Image credit: @chiachia1016
They have a selection of soup bases that range from black-bone chicken to mala. To pair with their soups are a variety of ingredients available as in a set, such as the Signature Sudoku Set A (RM78 for 2-3 pax) that comprises 16 ingredients such as pork belly, crab meat, beancurd roll and fish noodles.
If you'd like to go for something lighter, the Single Vegetarian Hot Pot Set Meal (RM36) is a vegetarian-friendly option that comes with 12 ingredients such as tofu, fuchok, and mushrooms.
Address: No. 55-04, 5th Floor, Jalan Austin Heights 8/7, Taman Mount Austin 81100 Johor Bahru
Opening hours: 4pm-12am, Daily
Contact: 013-787 8782 | In The Tent Facebook | Instagram
---
32. Indulge in hot pot while you belt out tunes at The Rhythm
---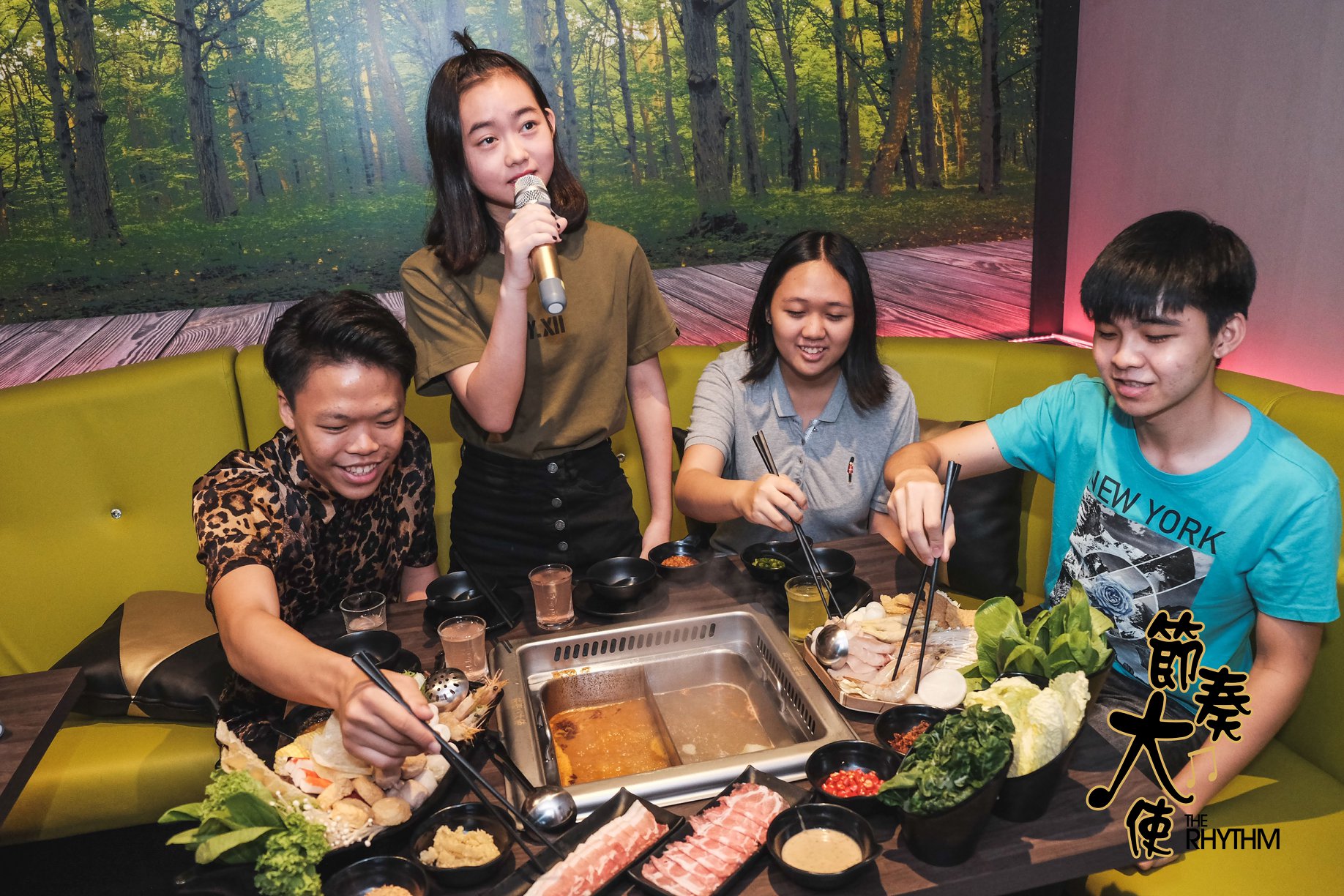 Image credit: The Rhythm
When it comes to group outings, there are 2 things Malaysians can never go wrong with: karaoke and hot pot. To get the best of both worlds, head to The Rhythm where you can indulge in both simultaneously.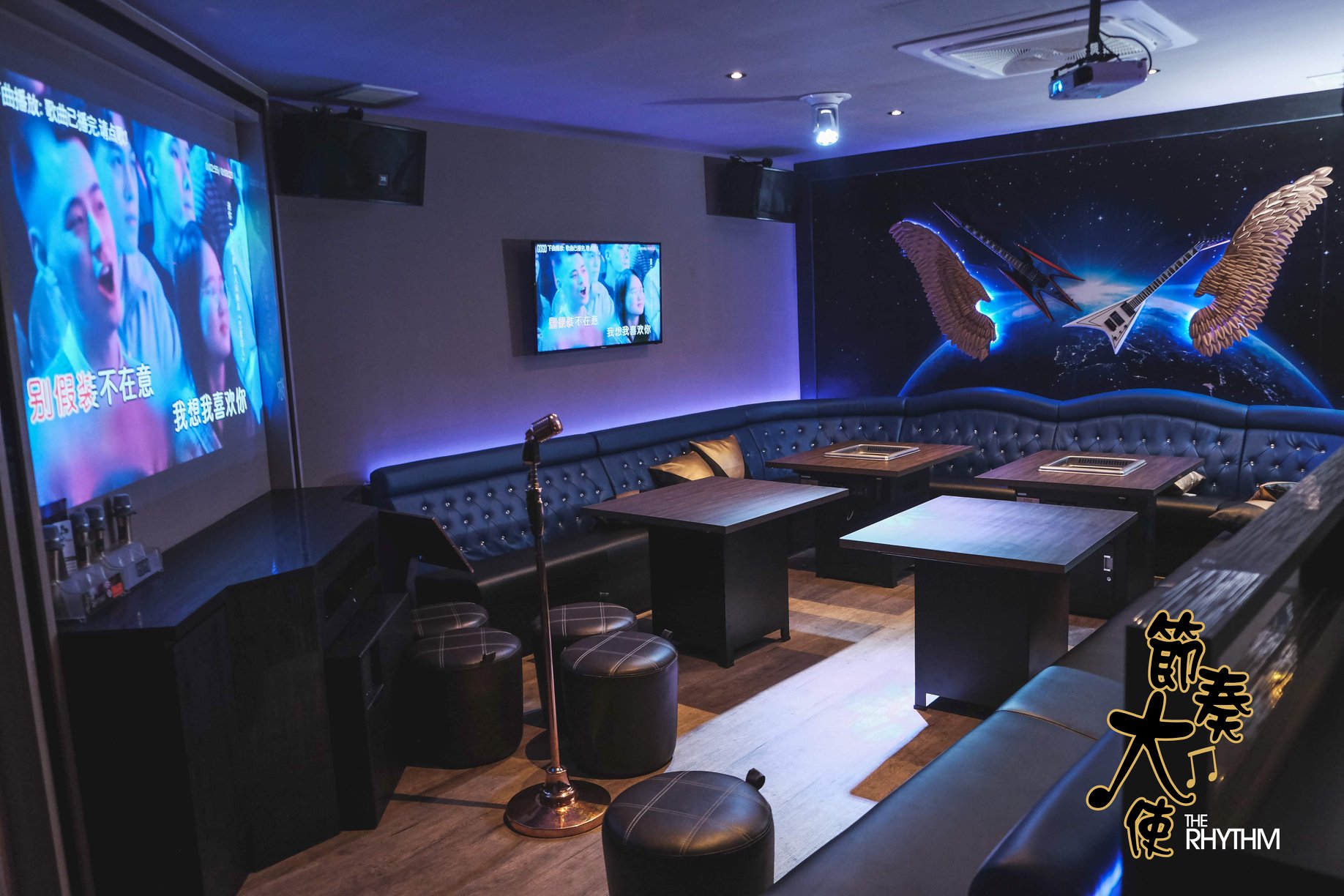 Image credit: The Rhythm
They've kept their prices affordable at just RM98/2-3 pax, and the package comes with 3 hours of karaoke and a hot pot set to enjoy. If you're hosting a big family reunion here, they have a VIP room (RM788) that can fit more than 20 diners. 
Address: 55, Jalan Austin Height 8/8, Taman Mount Austin, 81100 Johor Bahru, Johor
Opening hours: 11am-3pm, Daily
Contact: 011-1558 7777 | The Rhythm Facebook
---
33. Explore a garden glasshouse cafe at Rowan & Parsley
---
Prolific cafe hoppers would've heard about Rowan & Parsley by now. After all, there are only a few cafes around that have the same garden-plus-glasshouse concept as they do.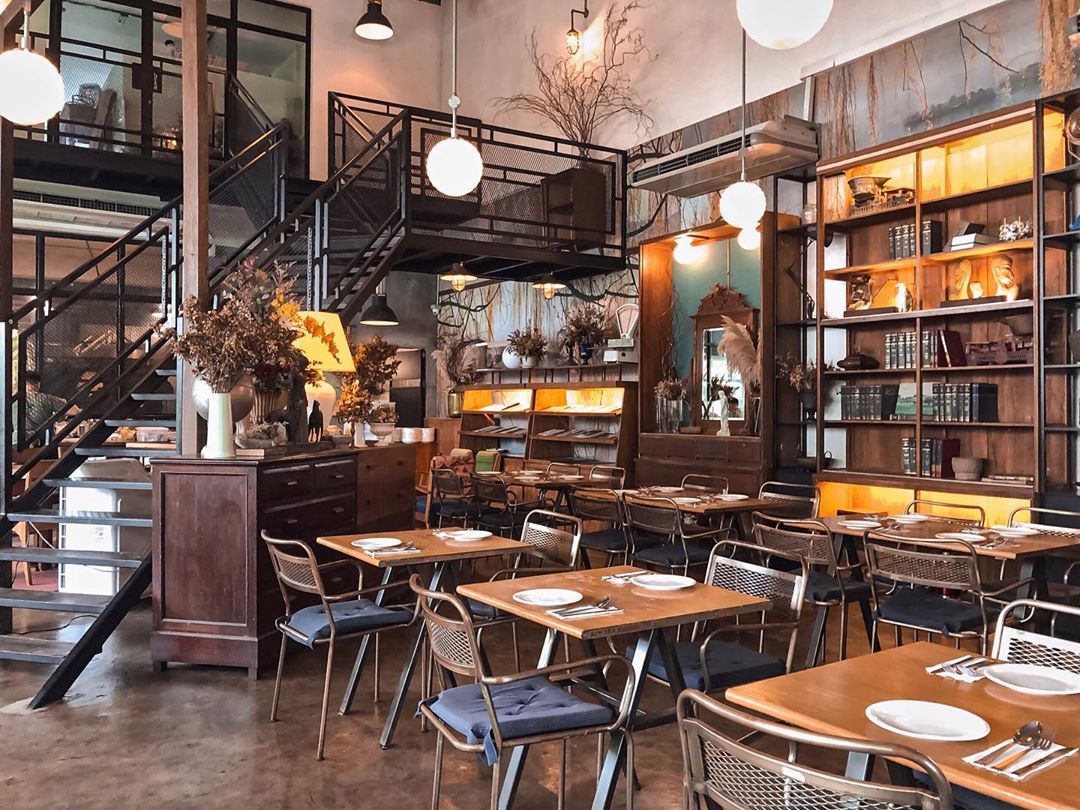 Image credit: @john__nie
The inside of the cafe is decked out in warm wood tones as seen in their choice of vintage furniture. The rustic decorations blend well with the industrial space, creating a monochrome colour palette consisting of mostly different shades of browns.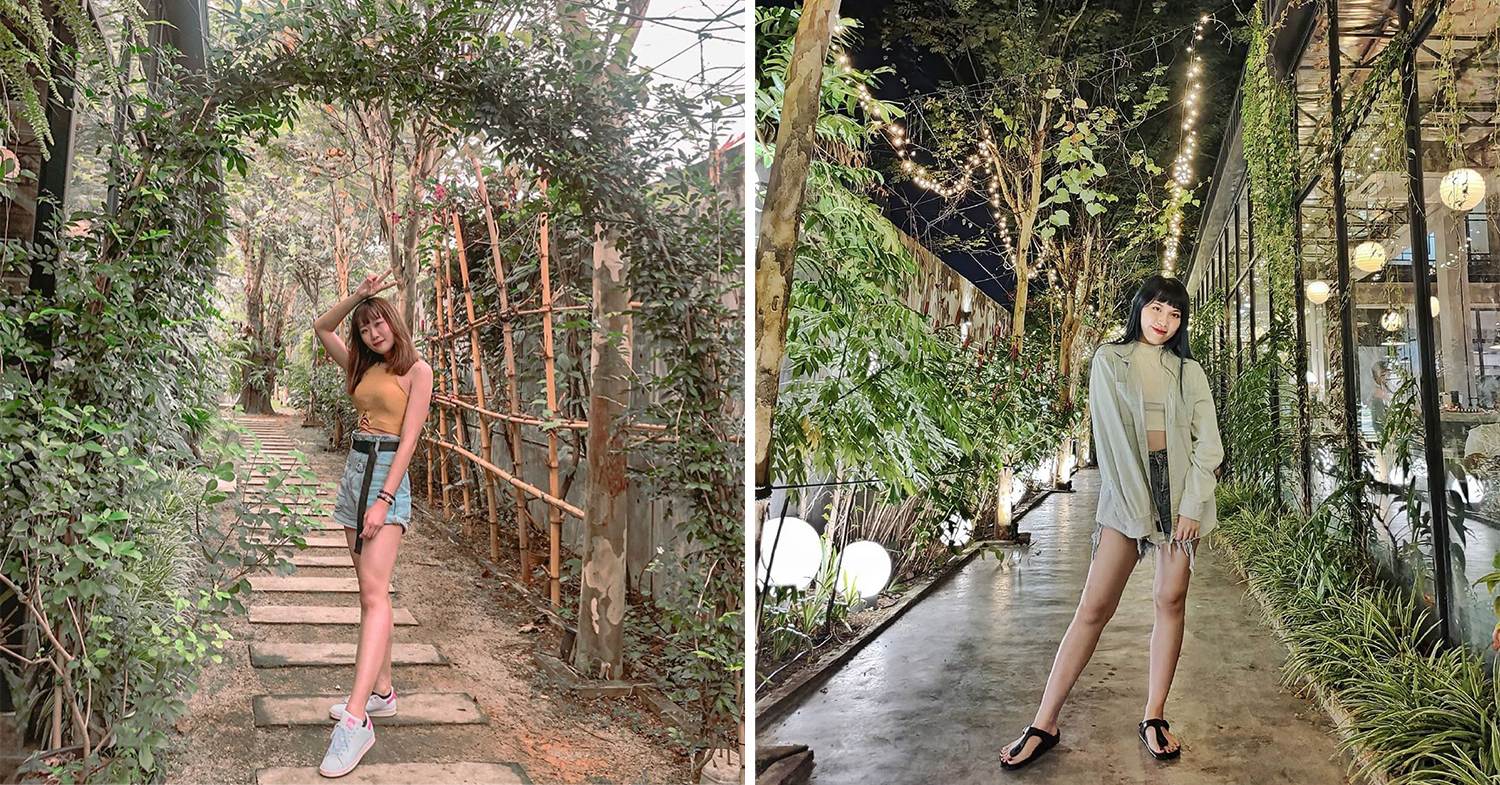 Image credit: @jeana_jh and @corrineqingyun
Head outside, however, and you'll be transported to a garden that's almost entirely enveloped by shrubs and twirling vines. At night, the fairy lights are switched on to make the place appear extra enchanting.

Image credit: @john__nie
The cafe also sports floor-to-ceiling window panes with sleek black bevels, giving you a glimpse of the mini garden outside as you dine.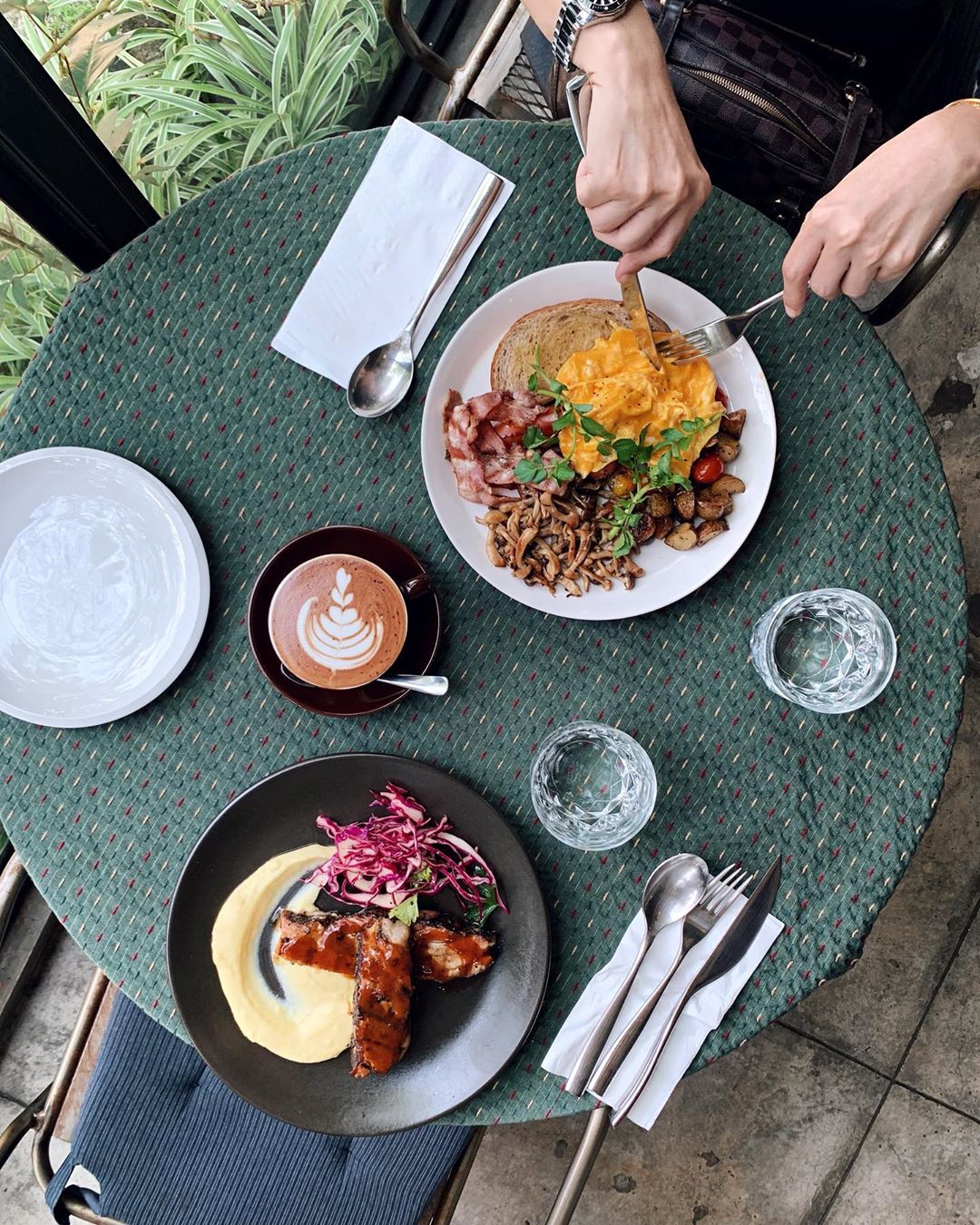 Image credit: @owenchia_lifediary
For a brunch excursion, try their classic dishes such as Big Brother Benedict (RM42) and Chicken & Pancake (RM28). There are also a few fusion finds such as the Mala Linguine (RM28) where the chef combines Italian flavours with an addictive spicy tingling from Chinese peppercorns. 
Address: 17, Jalan Cenderai 20, Taman Perindustrian Kota Puteri, 81750 Masai, Johor
Opening hours: Tue-Sun 11am-11pm (Closed on Mondays)
Contact: 012-727 5717 | Rowan & Parsley Facebook
---
34. Get a panoramic view of JB's skyline at Sky 26
---
Sky 26 is a rooftop restaurant and bar on the 26th floor of Holiday Villa in JB. The panoramic view that you get from being so high up makes it the ideal venue for a romantic dinner out with your beau.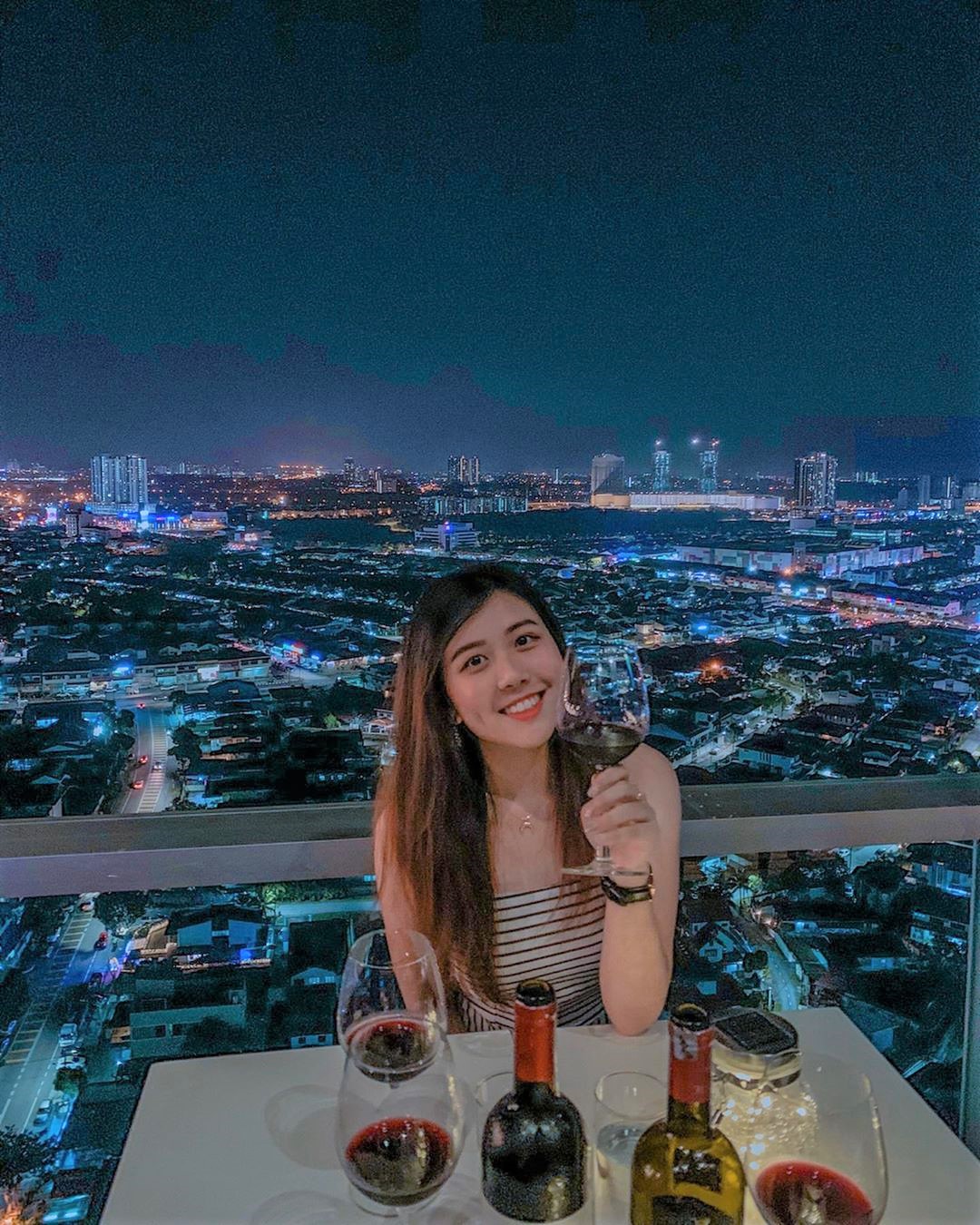 Image adapted from: @carmenlsj
The open rooftop also allows for an unobstructed view of the skyline, and you might even catch a glimpse of a few twinkling stars above.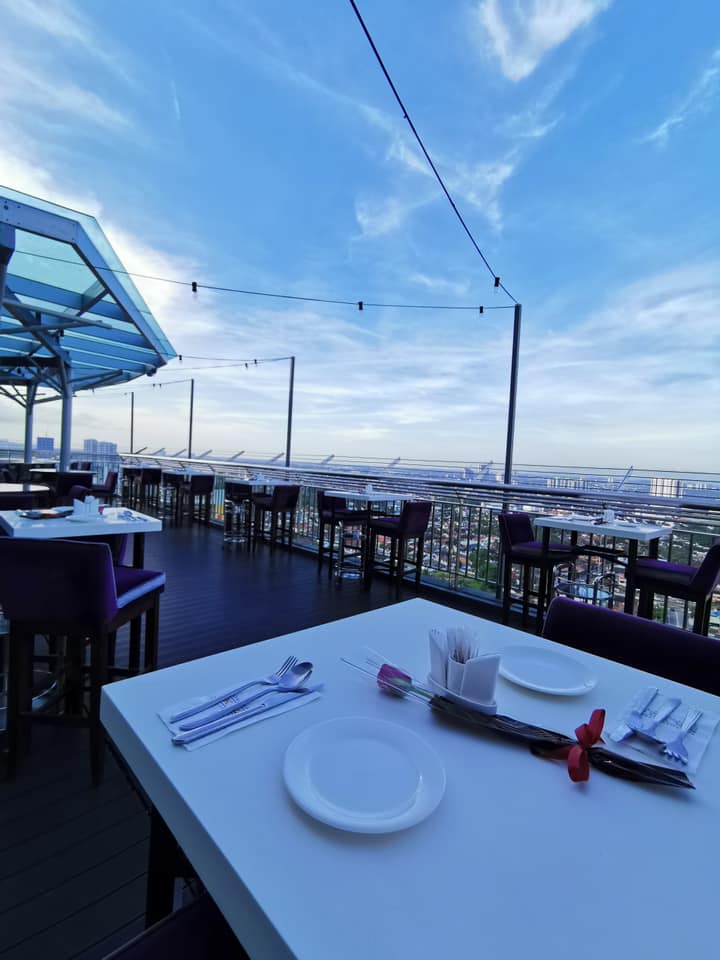 Image credit: Sky 26
Sky 26 serves a selection of contemporary Japanese food on their menu, such as Goma Soft Shell Crab Cold Soba (RM45) that's made with fresh soba noodles tossed with sesame dressing and topped with a crispy piece of soft shell crab. You can also find more traditional bites such as Salmon Sashimi (RM32) and Saba Shioyaki (RM21), a grilled mackerel.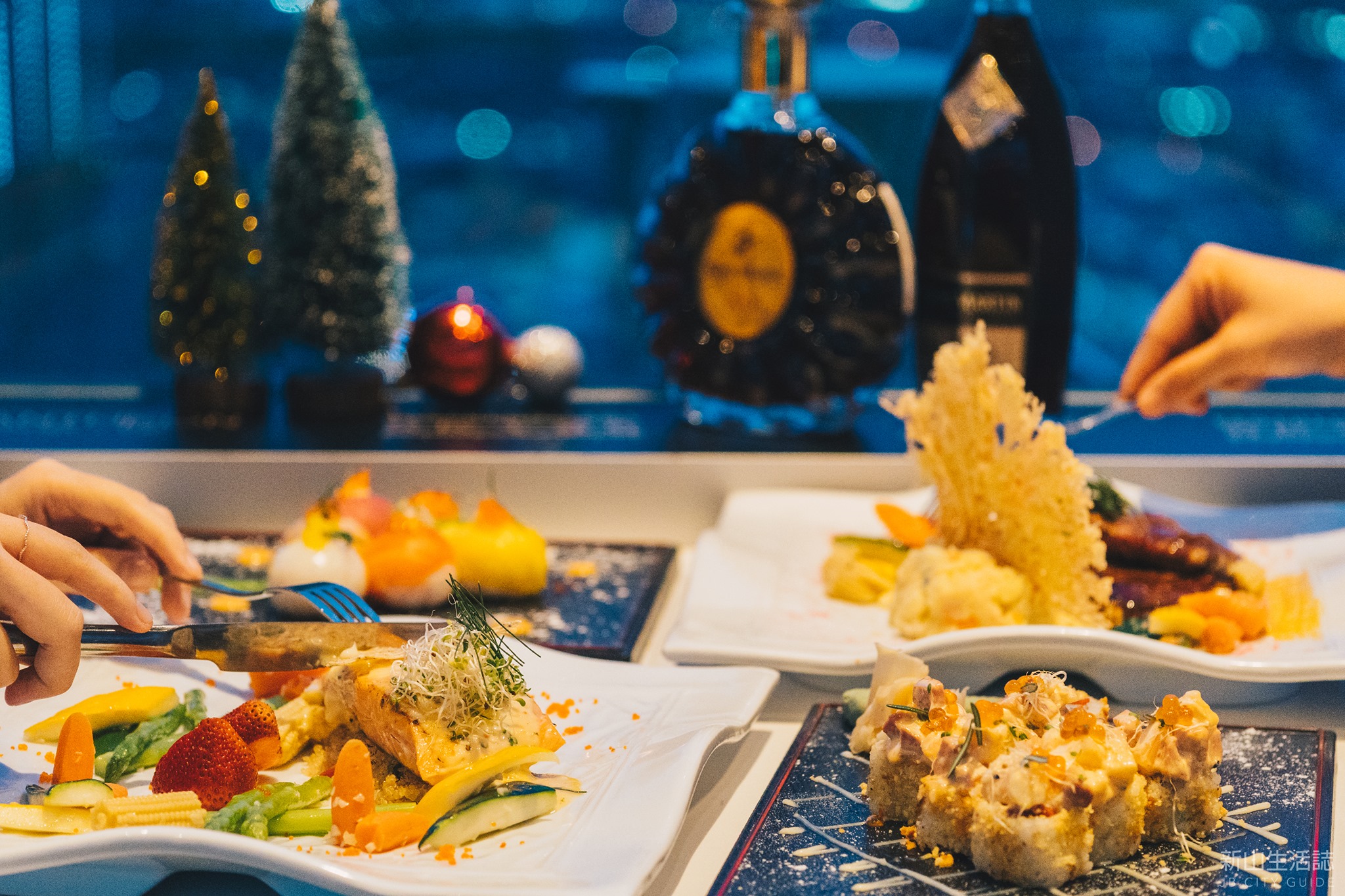 Image credit: Sky 26
Address: 26th Floor Holiday Villa, No, 260, Jalan Dato Sulaiman, Taman Abad, 80250 Johor Bahru, Johor
Opening hours: Sat-Wed 6pm-1am | Thu & Fri 6pm-2am
Contact: 010-288 2626 | Sky 26 Facebook
---
35. Visit a bar hidden inside a legit tailor at 90 Tailor Bar
---
It's easy to walk past 90 Tailor Bar without knowing there's a bar inside due to its unassuming storefront as an old-school tailor. Staying in line with its theme, the mannequins by the window even don 80s fashion pieces.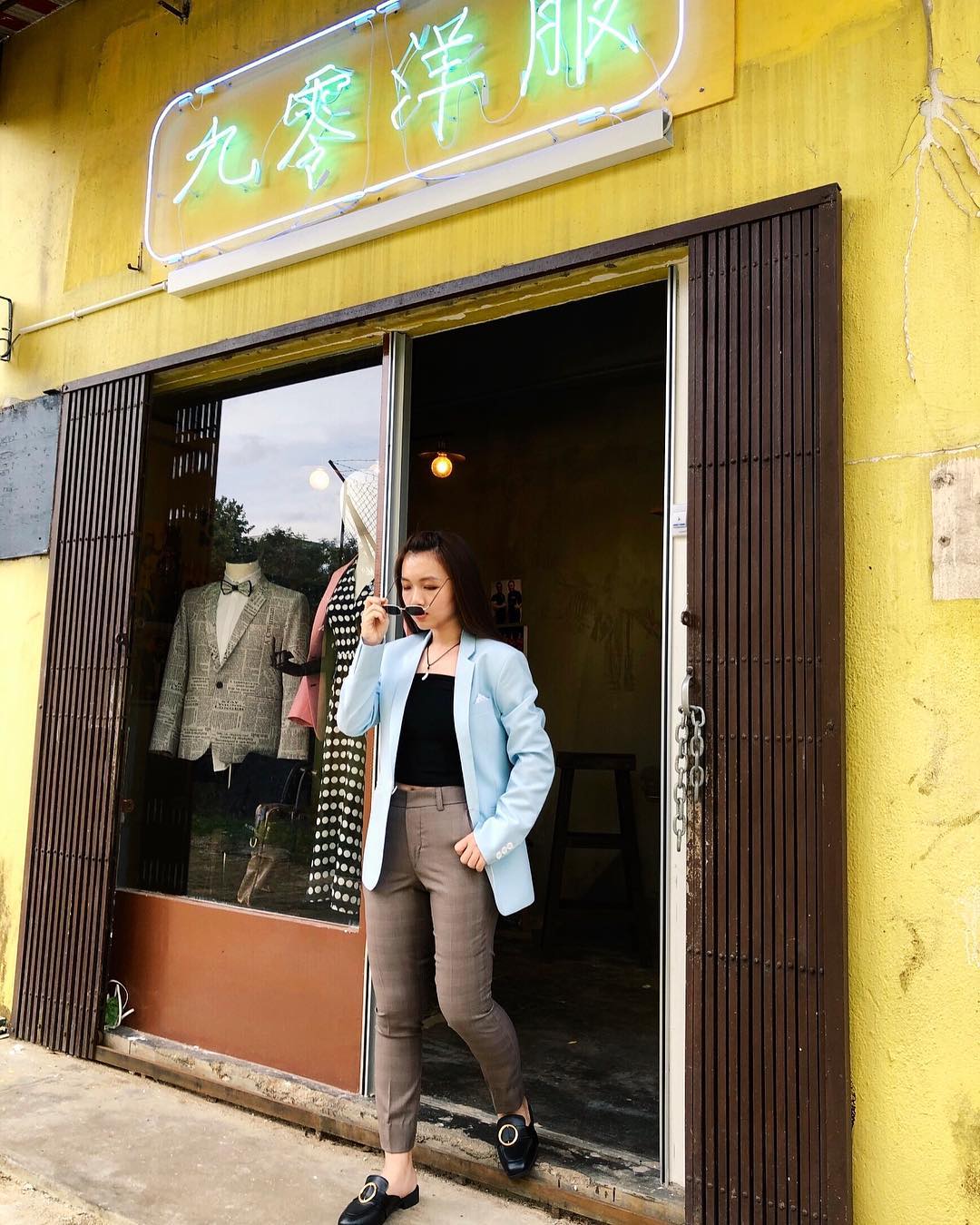 Image credit: @josephinetcr
Step inside the humble shop and you'll see a rack of dapper suits, a wall full of black-and-white photographs, and a marble work desk at the corner. If you were wondering, yes you can actually get suits here.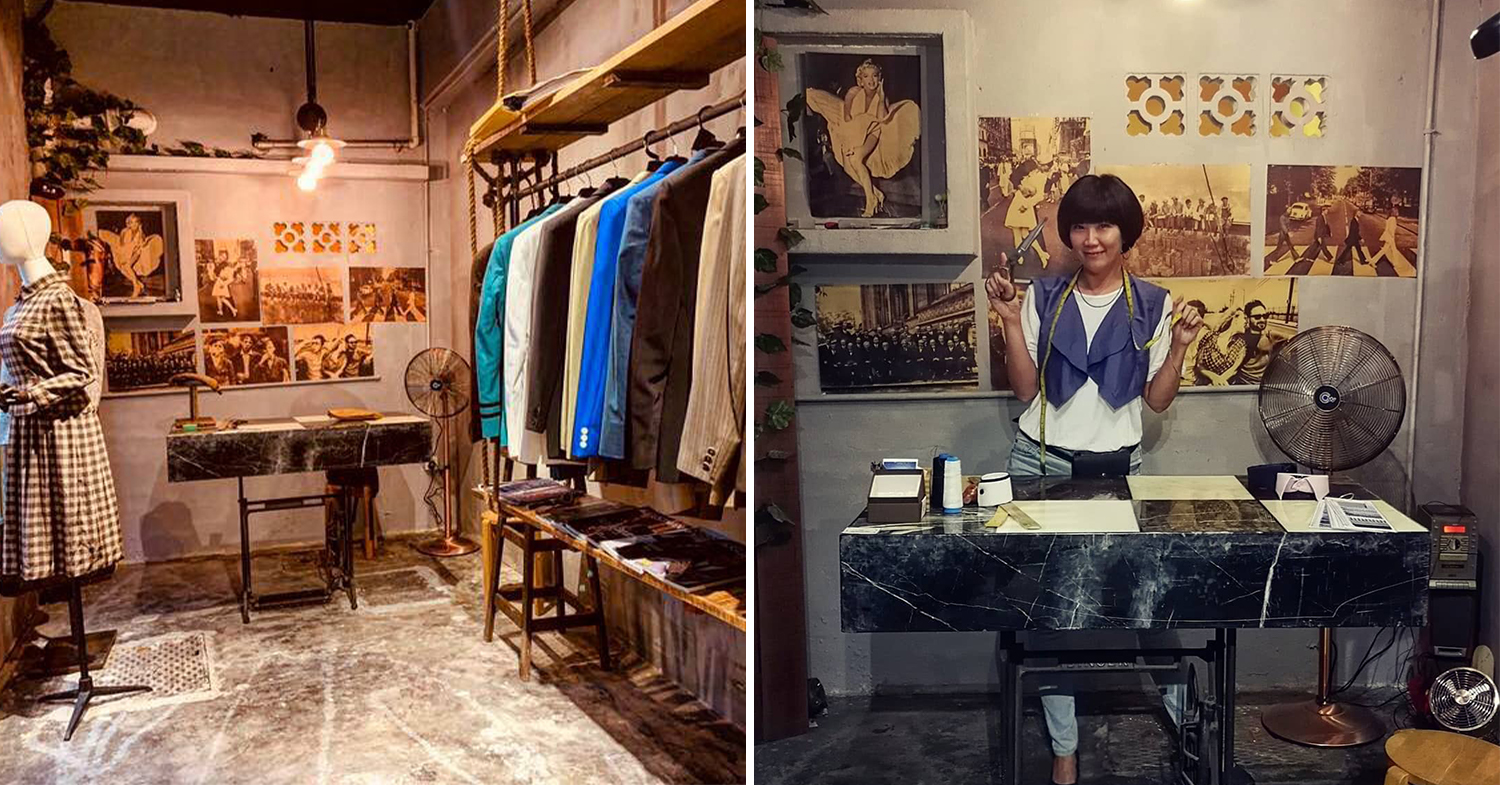 Image adapted from: @90.tailor.bar and @___s.ther___
The small space makes it easier to spot the secret entrance into the bar. Hint: Just try on a suit and it'll probably lead you right to the door. You'll know you're in the right place when you find yourself in a room lit by pink neon lights.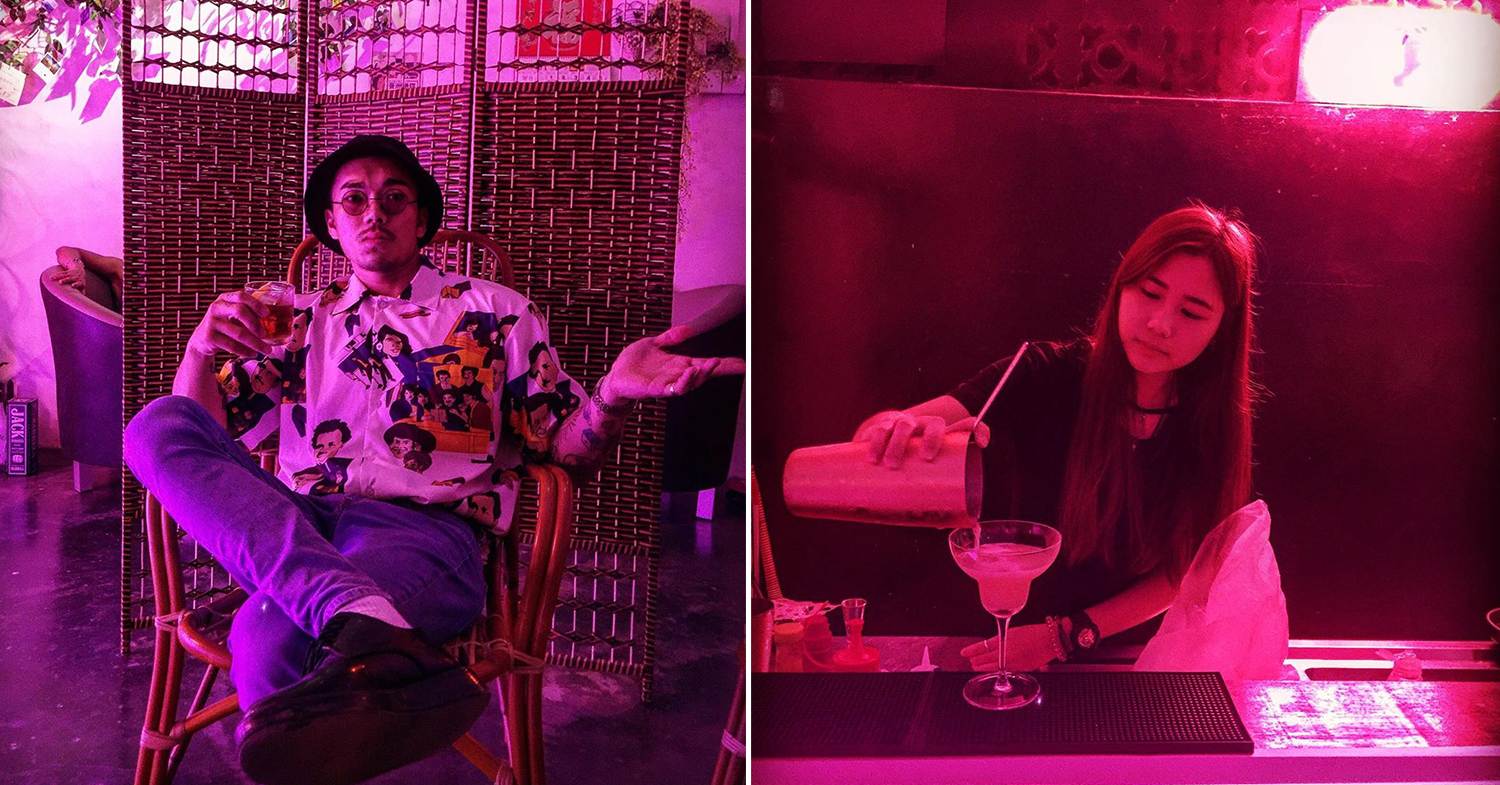 Image adapted from: @90.tailor.bar
The quaint bar is suited for intimate groups who don't want their conversation to be drowned out by loud music and chatter, so it's a good place to wind down with a couple of cocktails (from RM25 each). 
Address: 21, Lorong Ismail, Taman Kulai, 81000 Kulai, Johor
Opening hours: Fri & Sat 7.30pm-1am | Sun 7.30pm-12am (Closed on Mondays to Thursdays)
Contact: 012-778 8501 | 90 Tailor Bar Facebook
---
36. Visit a Santorini-inspired convenience store, Avery-Day, for Japanese snacks
---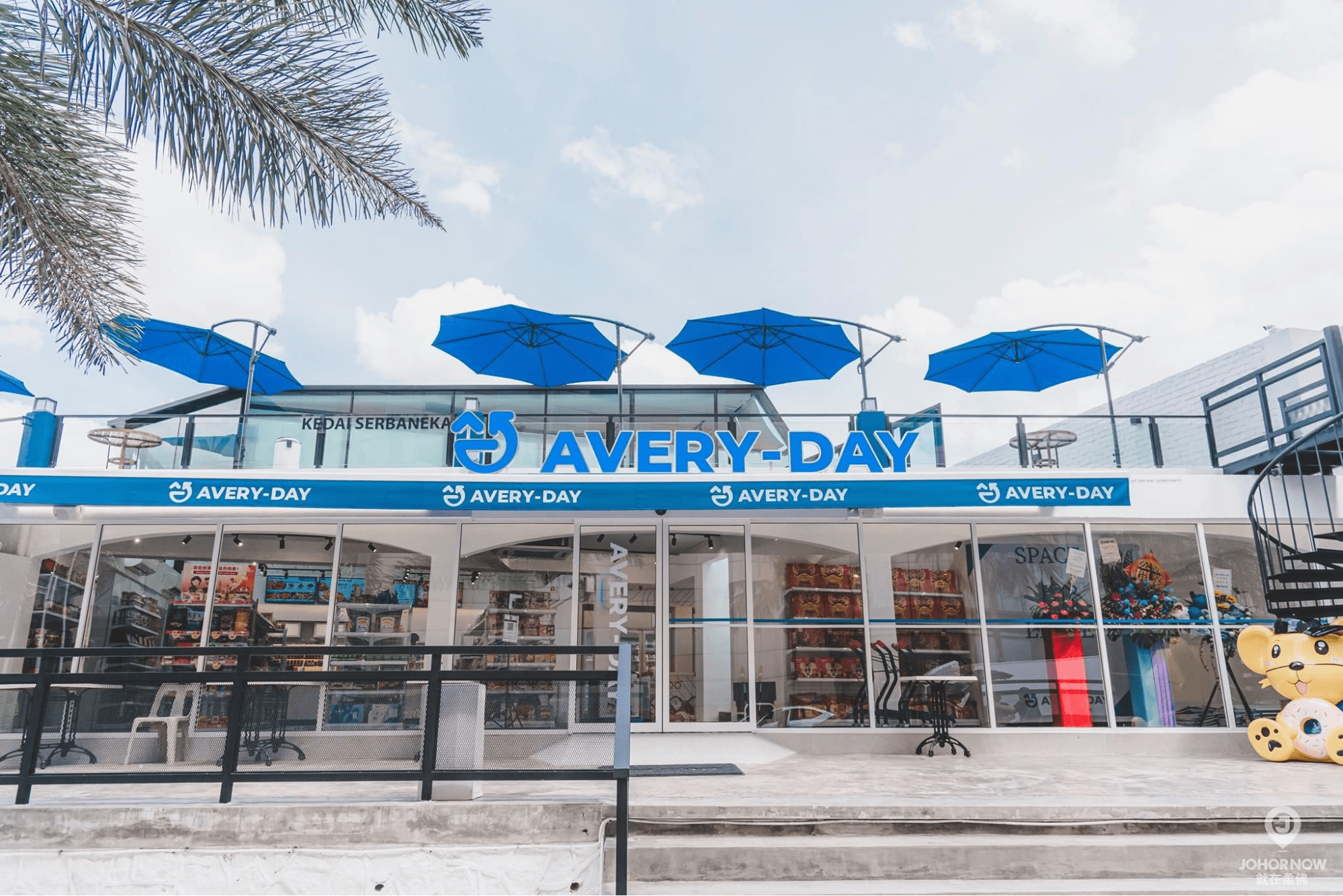 Image credit: Avery-Day
Once you've eaten your way through Johor and visited all the theme parks, consider a visit to Avery-Day. We can immediately see why the convenience store sees one heck of a crowd on the weekends. It carries an array of Japanese products that range from cup noodles to sweet potato fries, and even features an alfresco dining deck on the second floor with Santorini-like vibes.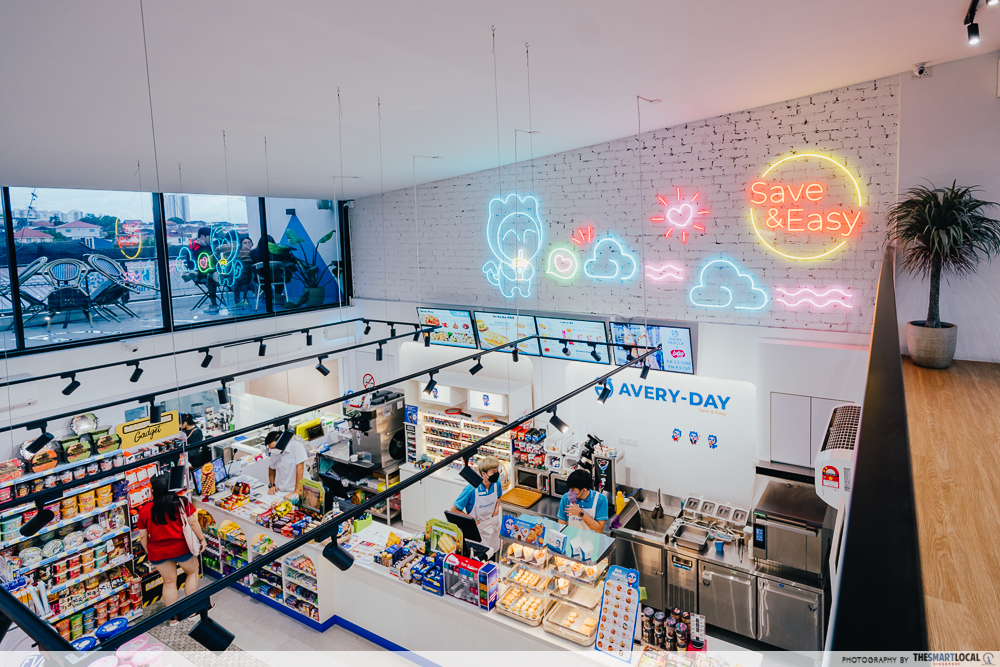 Besides the convenience store goods that you can find on the first floor of the store, there's also a bakery here with a glass display of cakes and pastries, as well as an aisle of makeup products.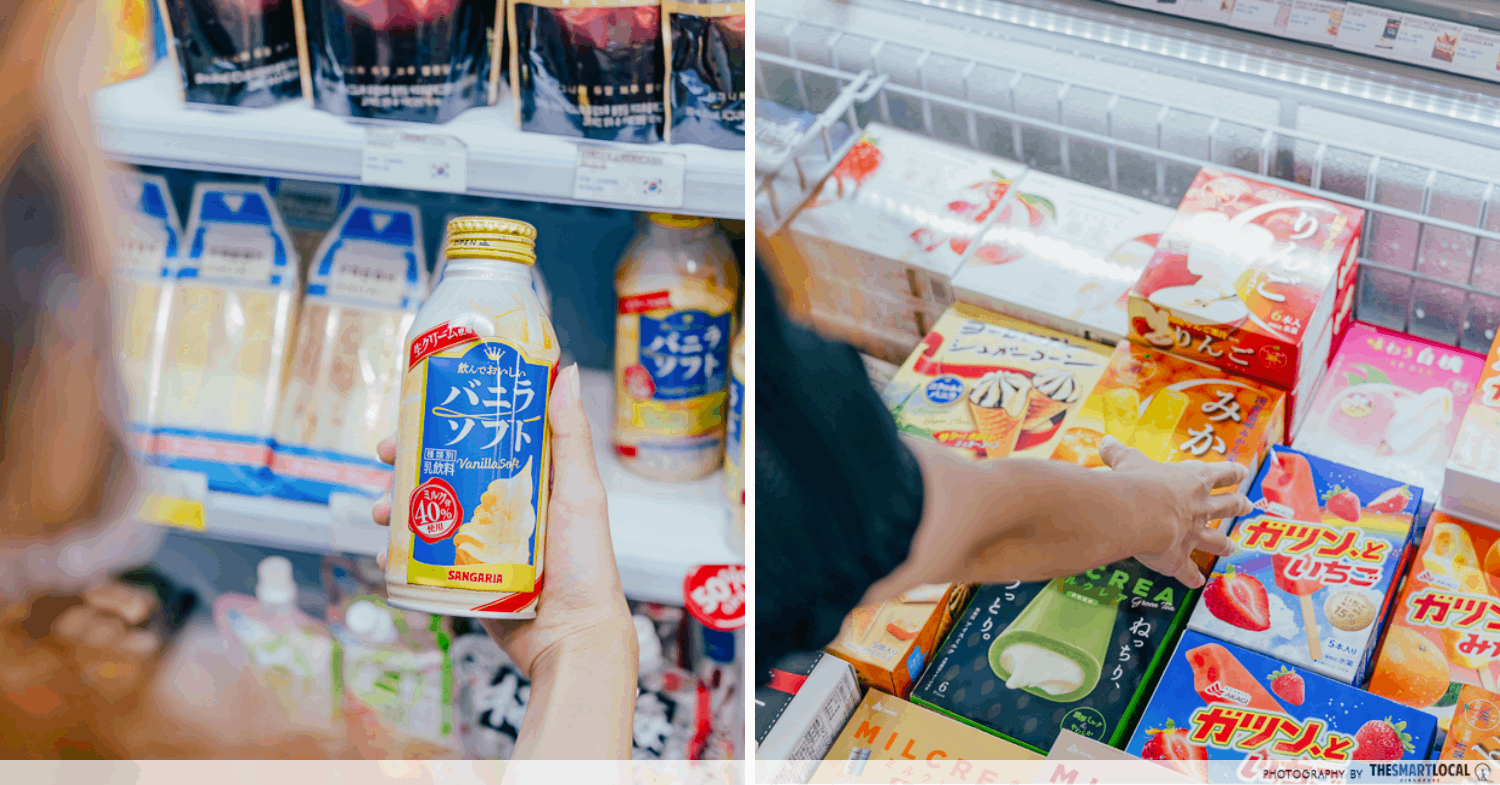 Address: No 2, Jalan Rusa 6, Taman Abad 80250 Johor Bahru, Johor
Opening hours: 9am-12am, Daily
Contact: 016-250 1266
---
37. Get a taste of traditional curry puffs at Salahuddin Bakery
---
Salahuddin Bakery has been around since 1937, making them one of the oldest bakeries in JB. In fact, they're still using the very same wood-fired oven – similar to the ones we usually see pizzas bake in – from when they were first established.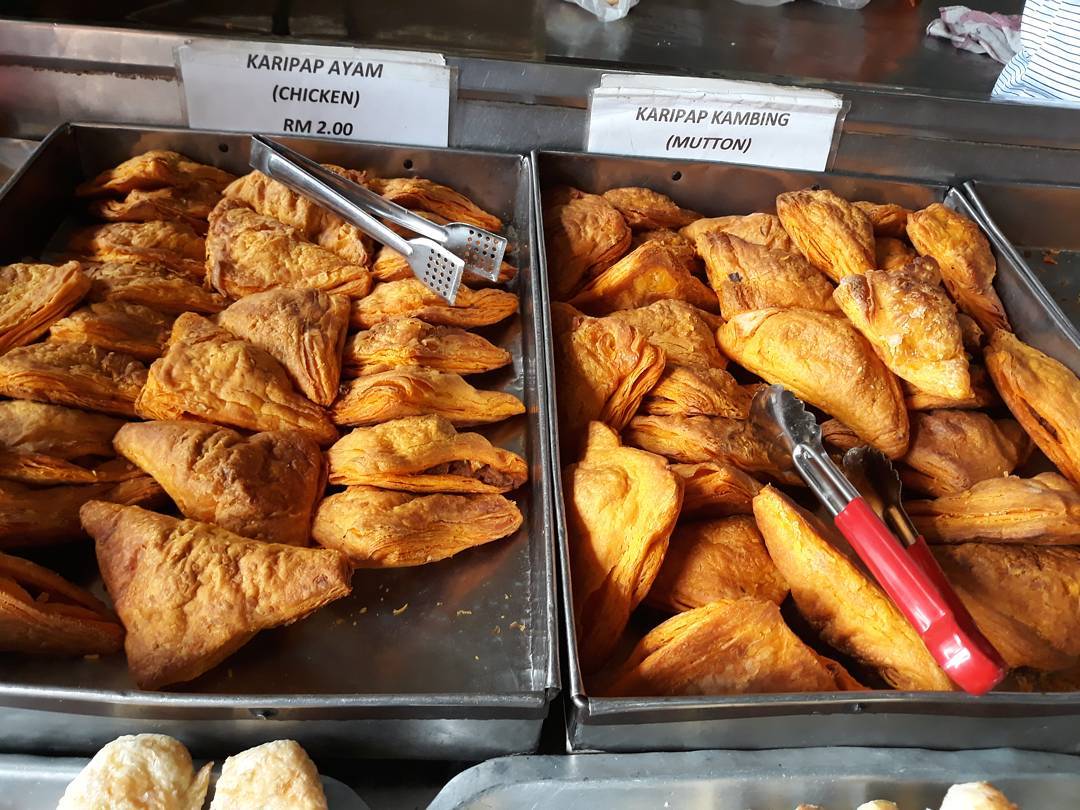 Image credit: @fidausham
Locals and tourists alike head here for their curry puffs – they are similar to Bengali curry puffs (RM2) in that they are triangular in shape instead of half-moon-shaped. 
The filling is made of curry potatoes, onions, and your choice of minced meat – you can choose from chicken, beef or lamb. The crispy outer layer of the pastry immediately crumbles apart at first bite, a good indicator to show how delicate and fine the layers are.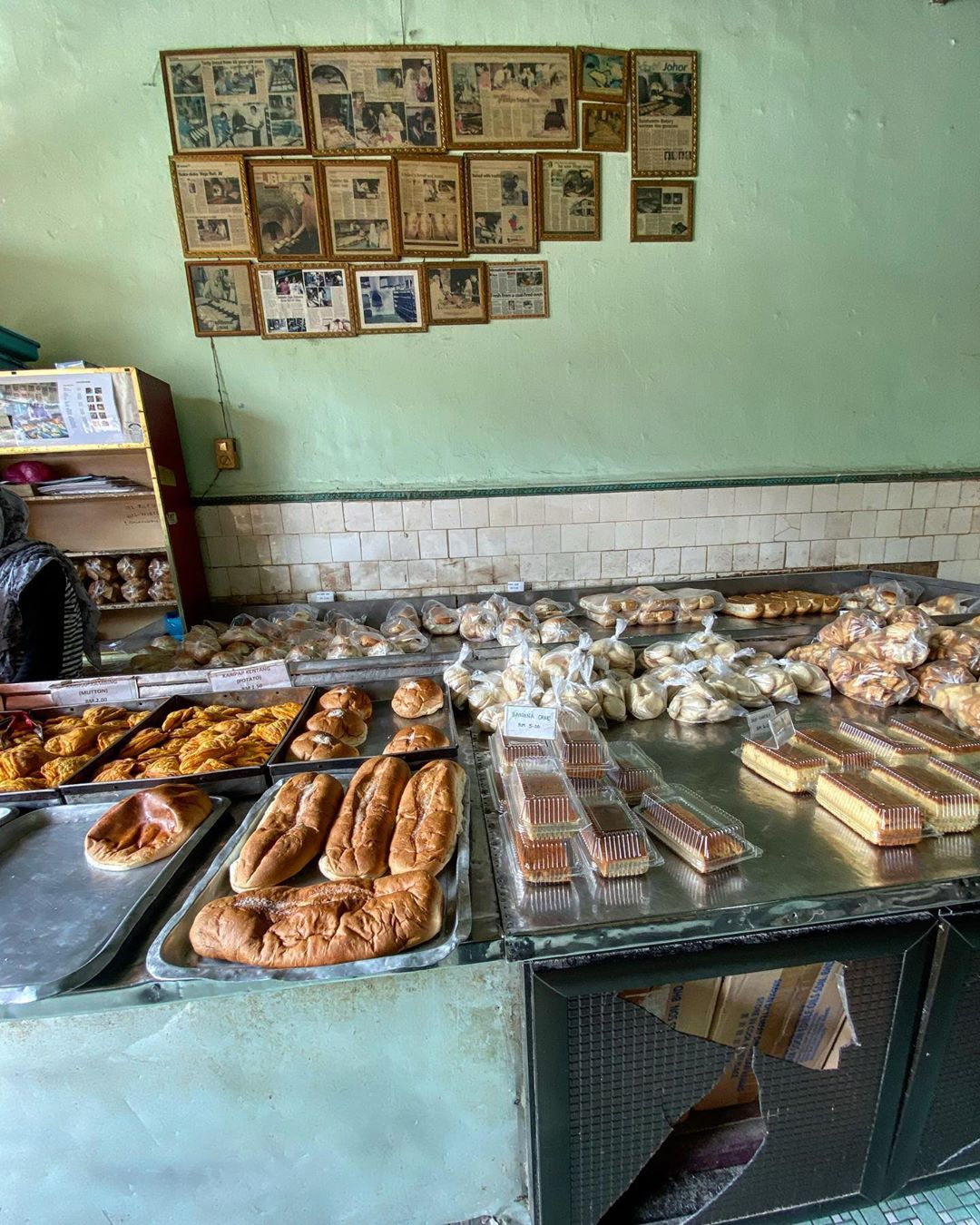 Image credit: @townshedz
Address: 26, Jalan Dhoby, Bandar Johor Bahru, 80000 Johor Bahru, Johor
Opening hours: Sat-Thu 8.30am-7pm (Closed on Fridays)
Contact: 012-766 8380
---
38. Try out banana bread made using a 100-year-old recipe at Hiap Joo Bakery
---
If you're tapau–ing baked goods for your foodie friends, don't miss out on this famous banana bread from JB. Pay a visit to Hiap Joo Bakery where their recipe for banana bread (from RM5) is over 100 years old.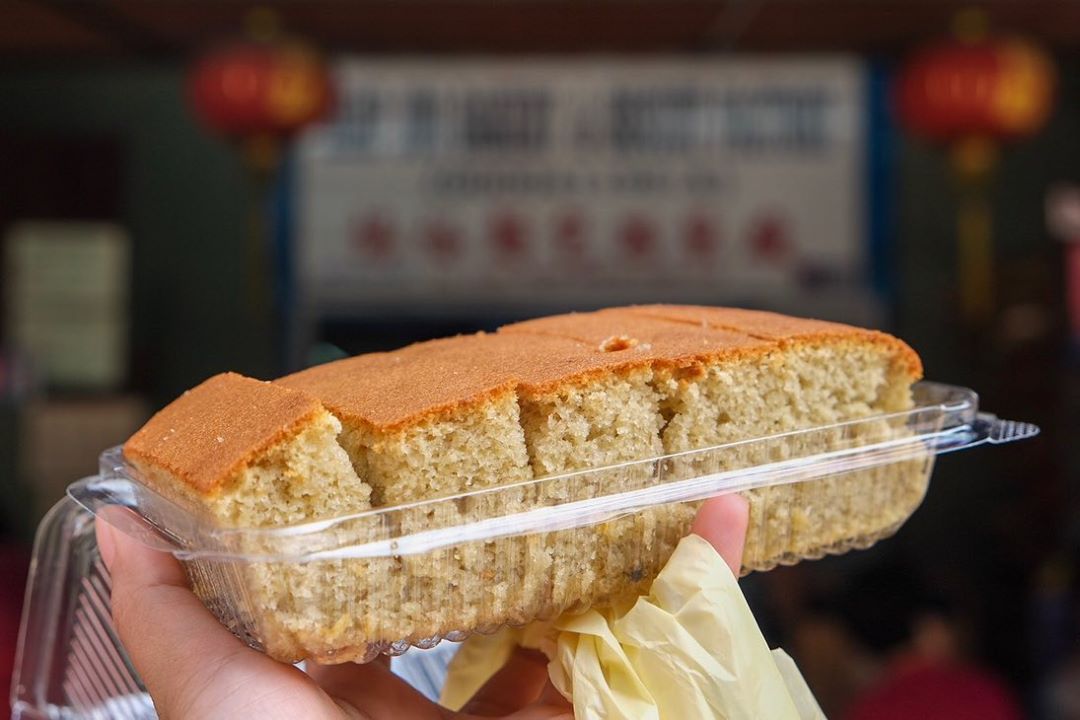 There are no preservatives in this banana cake since it's freshly baked in-store
Image credit: @semijoie_
The famous banana cake is still gaining popularity as we speak, which means you'll have to prepare yourself for a long wait to get your hands on a loaf. What you'll get in return though, is a warm loaf of banana bread that has a nice golden crust on top, with a moist and spongy centre.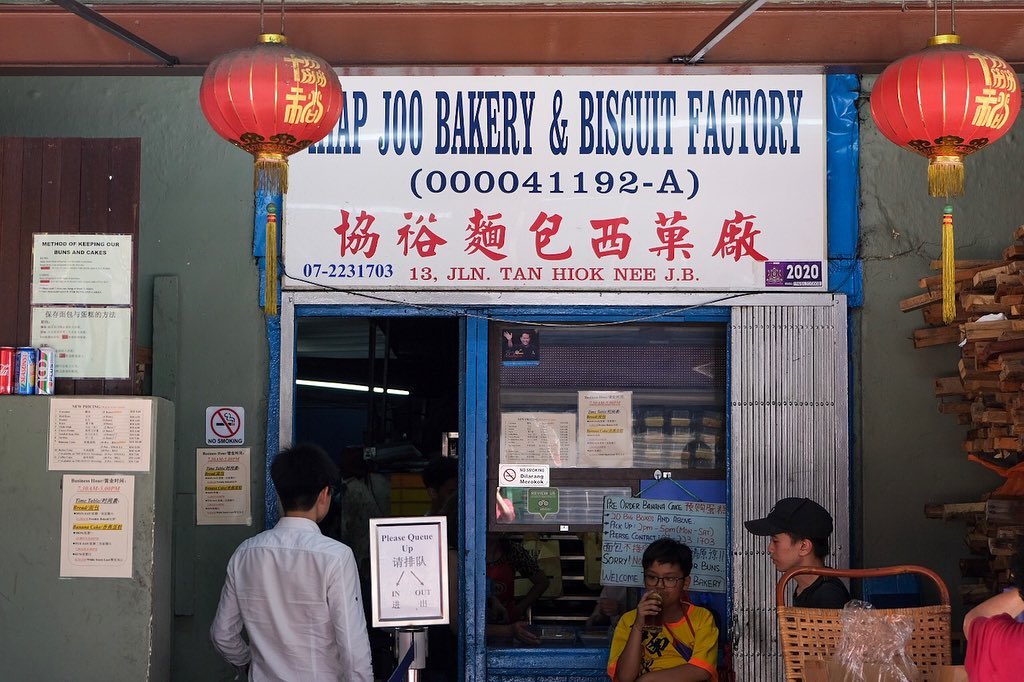 Image credit: @semijoie_
Address: 13, Jalan Tan Hiok Nee, Bandar Johor Bahru, 80000 Johor Bahru, Johor
Opening hours: Mon 11am-5pm | Tue – Sat 7.30am-5pm | Sun 8am-10am
Contact: 07-223 1703
---
39. Hit up the food trucks at Tebrau
---
Planning for a group outing can be a headache when you're trying to accommodate your friends' personal tastes and preferences, which is why food courts and mamaks have become a go-to gathering spot. To shake things up, have your next gathering at this food truck park in Tebrau.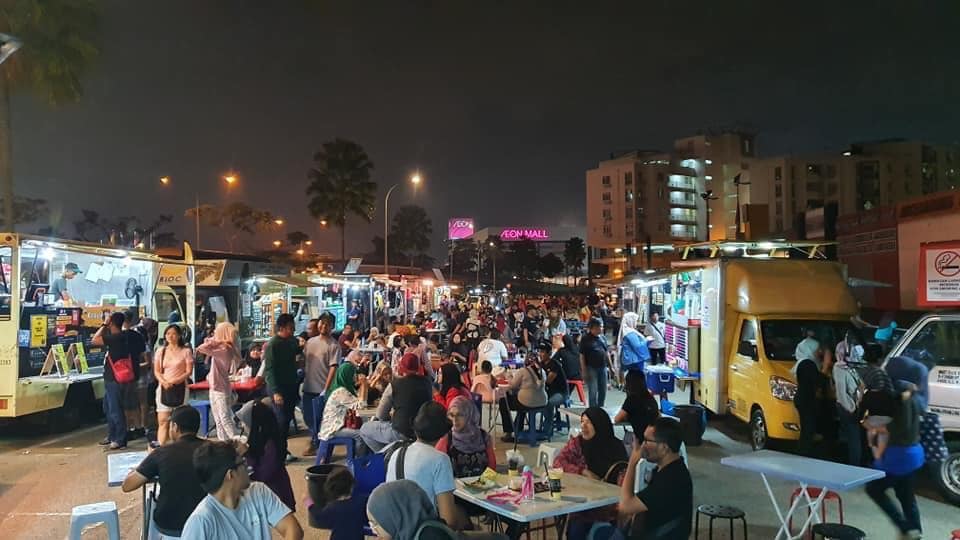 Image credit: Tebrau Food Truck Park
The park has a different rotation of food trucks each day, with a few permanent additions, so you can always look forward to something new each time you head here for dinner. Plus, there'll always be a minimum of 10 food trucks on any given day.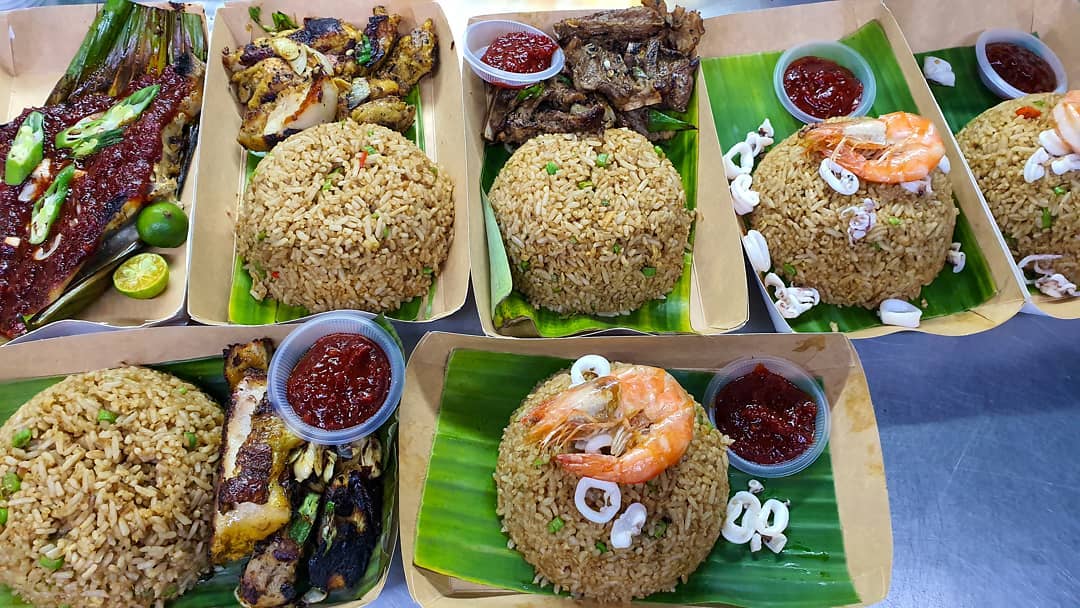 De'Daun Food Truck is a crowd-favourite for their smoky fried rice and saucy grilled meats
Image credit: @dedaunfoodtruck
Food options here are affordable as well, considering you can get Nasi Goreng Seafood and a cup of cendol for only RM10 and a serving of Spicy Chicken Cheese for RM12. You can also look forward to moree yummy noms such as Bubur Ayam, Mexican Nachos, and Satay.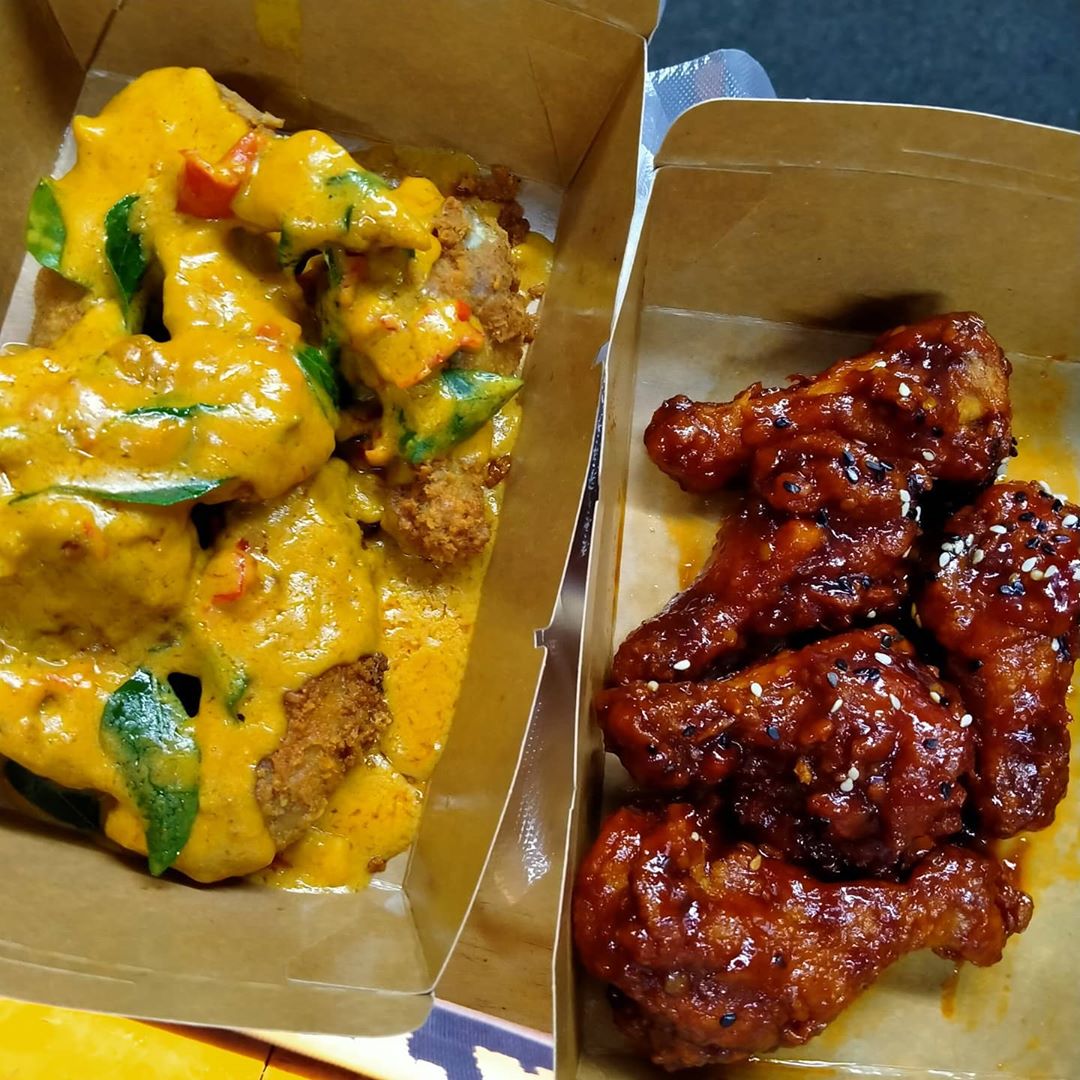 Image credit: @familia.kitchen
The crowd of hungry diners tend to stay till late as the food truck park is open till 12AM, making it a great alternative for late dinners and supper. 
Address: Jalan Harmonium 24/1, Taman Desa Tebrau, Johor Bahru
Opening hours: Mon-Thu 6.30pm-12am | Fri-Sun 6.30pm-12.30am
Contact: 017-727 2205 | TEBRAU Food Truck Park Facebook
---
40. Shop at a permanent bazaar at B5 Johor Street Market
---
Think of B5 Johor Street Market as a permanent bazaar that lets you patronise your favourite food stall and get good bargains all year round.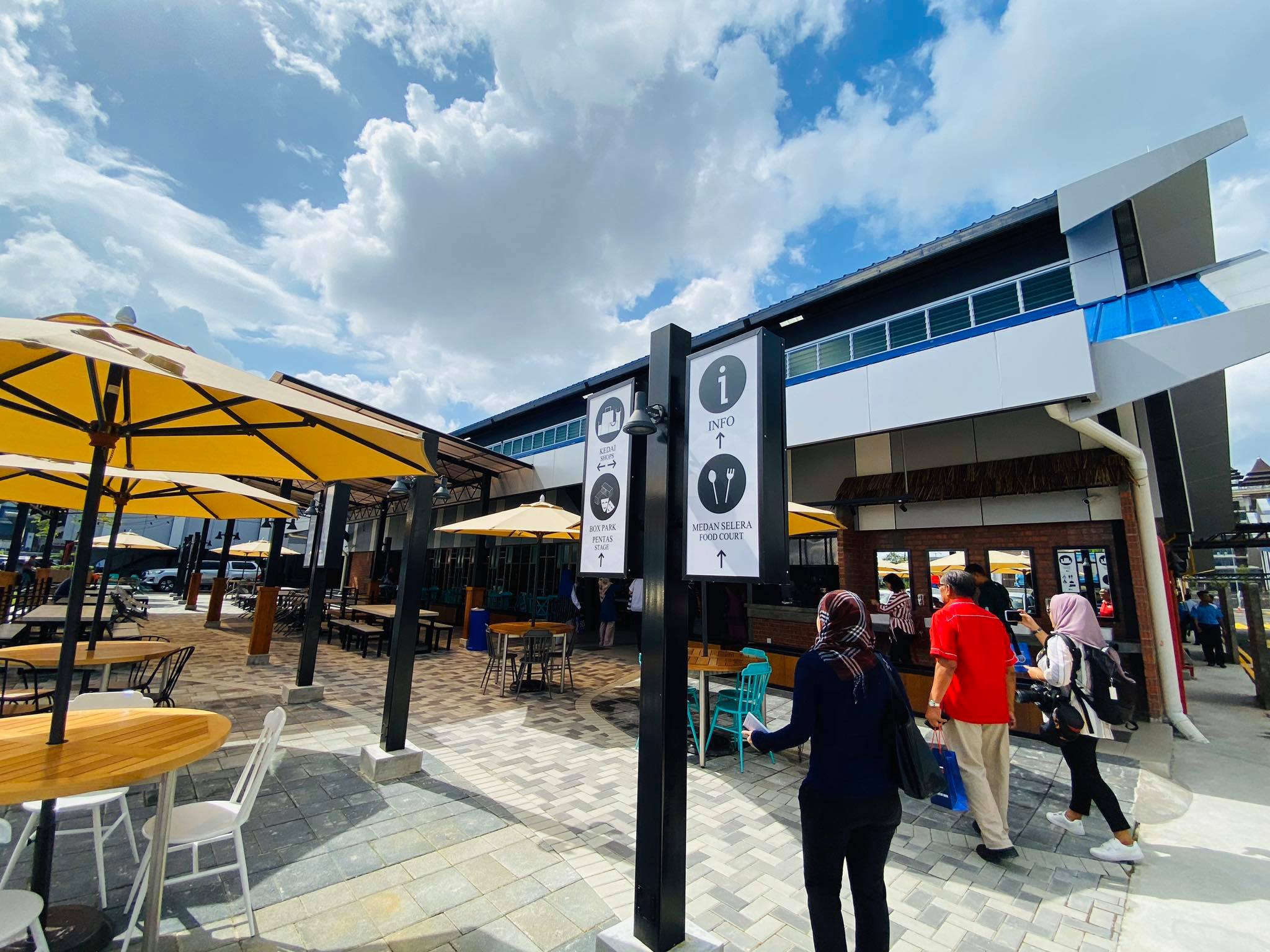 Image credit: AKU Sis Lin
You'll notice that most of the food stalls here offer signature Johorean delights such as laksa and satay, so it's a one-stop centre to check off all the local food you need to try here too. They also have retail shops where you can hunt for the next addition to your closet or souvenirs for your friends back home.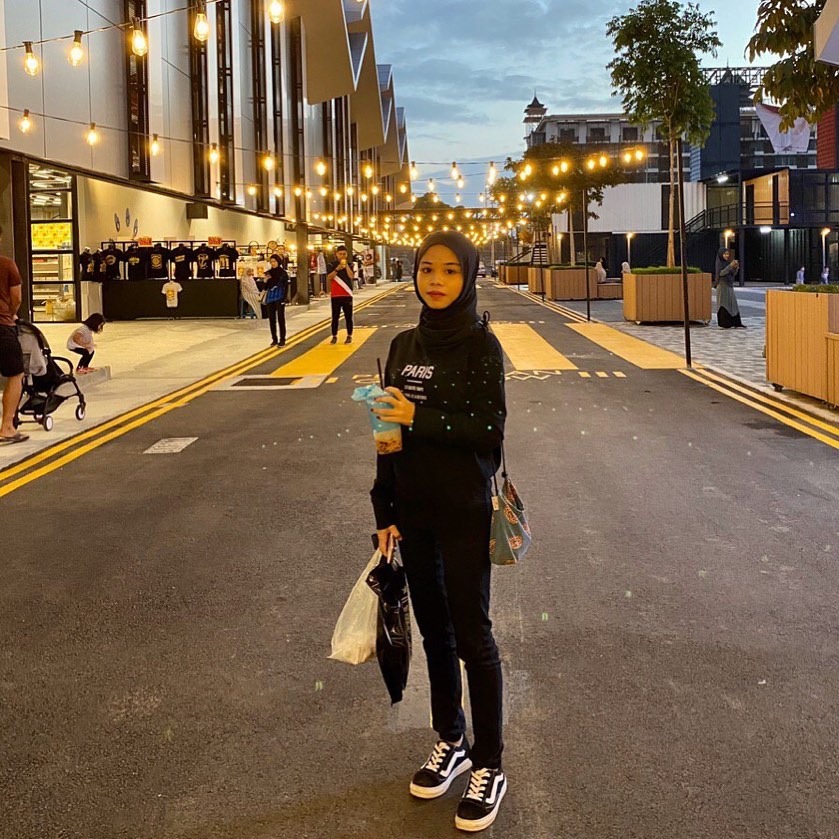 Image credit: @qqntty
The B5 Street Market is a newly opened space that has only started welcoming visitors in February 2020. While there are already stores and outlets opened, the street market is still fast expanding with lots more to come.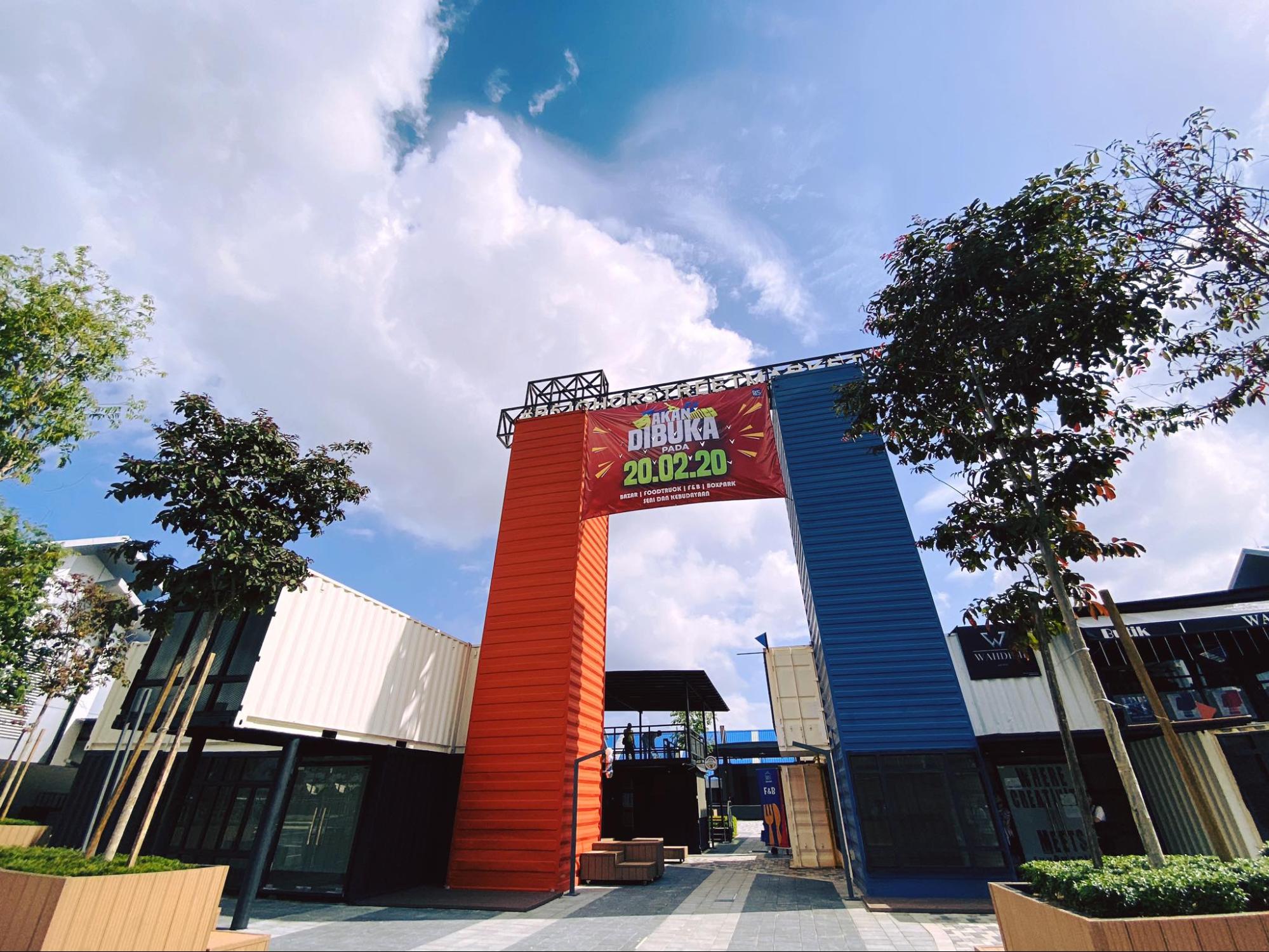 Image credit: AKU Sis Lin
Besides dining and shopping, the space is host to plenty of performances, art exhibitions, and workshops. Some of the events previously held here include a traditional Kuda Kepang performance, which is a traditional Javanese dance, and a Zumbarobik class for those looking for a community to realise your fitness goals together. 
Address: Taman Tampoi, 81200 Johor Bahru, Johor
Opening hours: 10am-11.30pm, Daily
Contact: 07-244 1271 | B5 Johor Street Market Facebook
---
41. Marvel at an entire wall of bookshelves at Little Prince Cafe
---
Cafes these days don't just shoot to fame for having good food. When everyone goes on IG and Facebook to hunt for new eats, it has become crucial to have a visually appealing interior as well. It didn't take long for Little Prince Cafe to find a spot on every cafe hoppers' list after debuting its floor-to-ceiling bookshelves.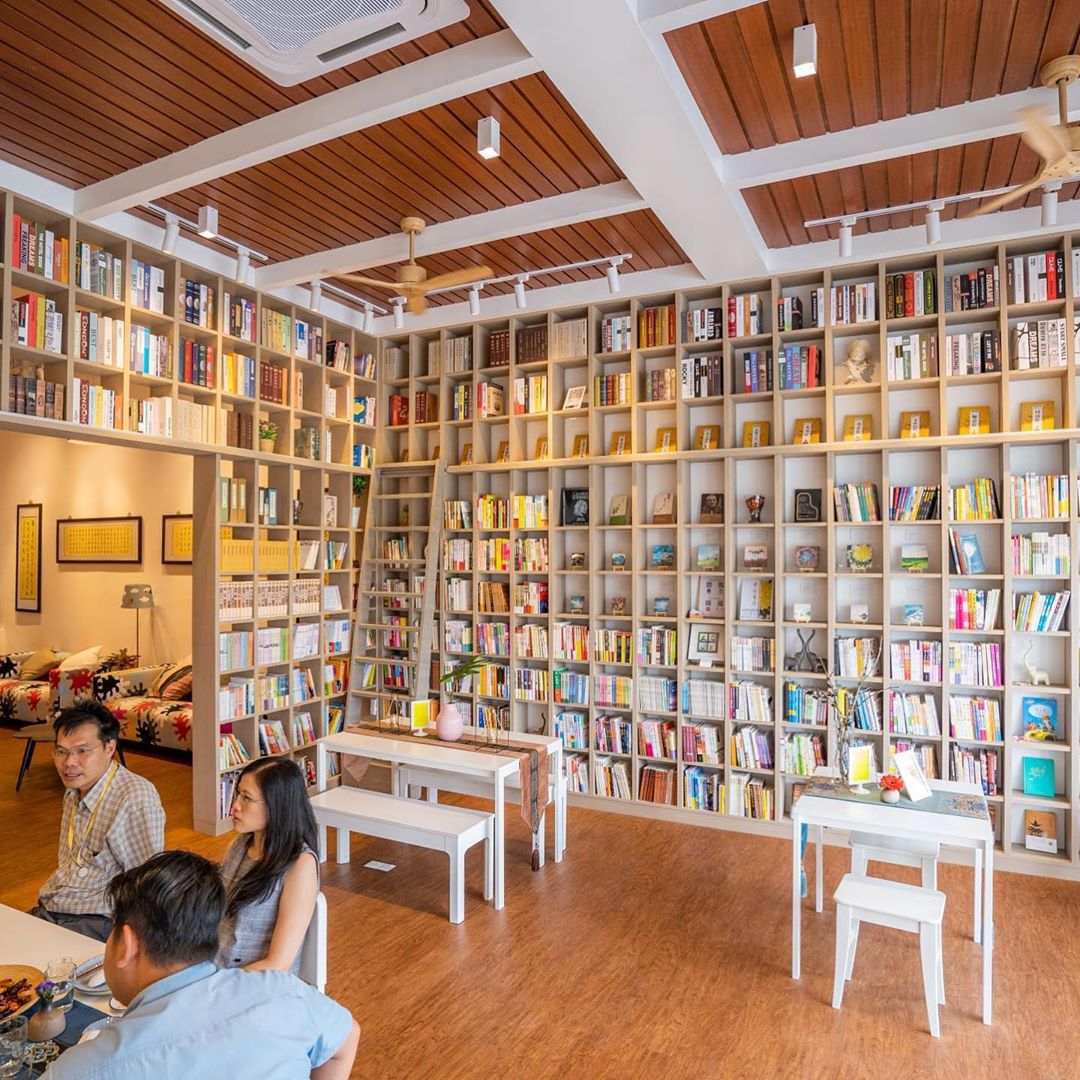 While most of the books you see on the shelves are in Chinese, you'll find some in English too.
Image credit: @ecogallerie_ew
Much like the minimalist illustrations in those Little Prince storybooks that we grew up reading, the cafe's interior exudes that same sort of serene and peaceful vibe. With its warm wooden flooring, high ceilings, and simple decor, this is the kind of cafe that we can easily spend our entire morning in. 
Besides serving as an excellent photo spot, their desserts here are also worth a try. Those looking to fill their bellies with a proper meal can opt for the Little Prince Fried Noodles (from RM12.80) or the Saucy Beef Rice (from RM18.80). 

Opt for their Tiramisu for a decadent dessert to pair with some tea as you settle down for a light reading session
Image credit: @hingjou.c
Address: 46, Jalan Eko Botani 3/3, Taman Eko Botani, 79100 Nusajaya, Johor
Opening hours: 10am-10pm, Daily
Contact: 011-1128 9032 | Little Prince Cafe Facebook
---
– Photo spots –
---
42. Take a scenic stroll down Puteri Harbour
---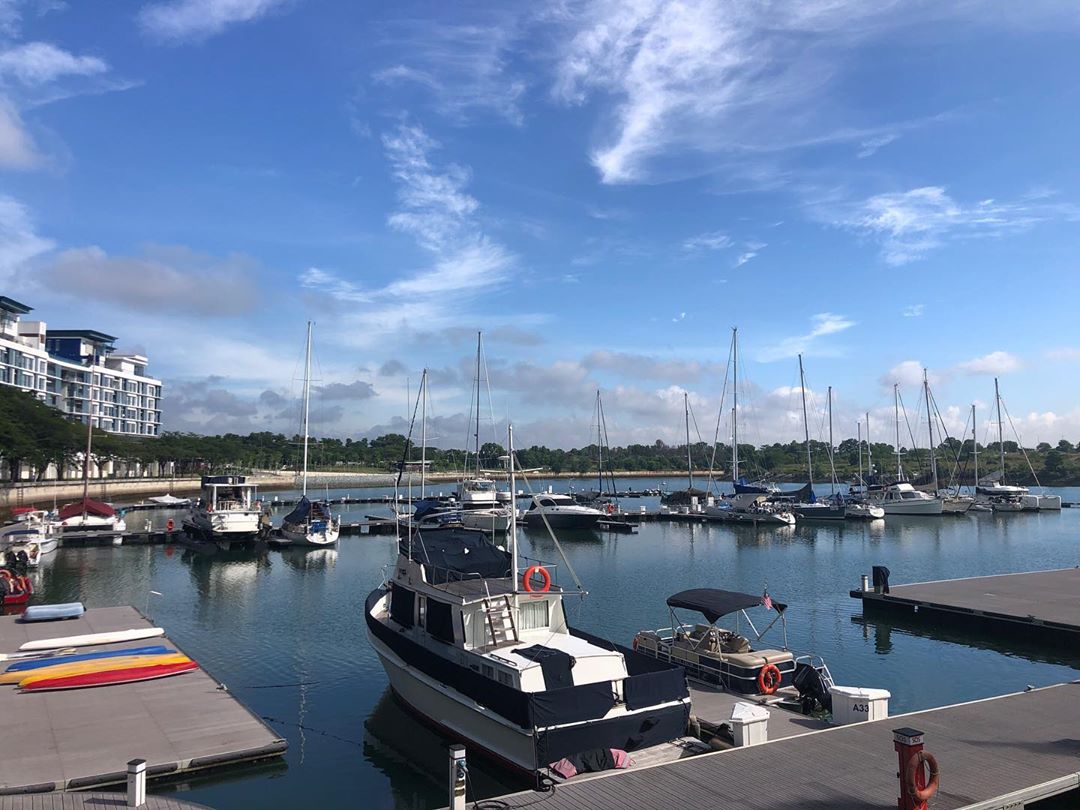 Image credit: @hartanahjohorproperty
Being in Johor means that we get to have the best of both worlds when it comes to nature. Aside from hiking trails, pay a visit to Puteri Harbour where you get to have your evening stroll with a scenic view of the marina. 
Besides admiring the fleet of sailboats that are docked at the side and watching the sun set across the horizon, there are also multiple photo spots for you and your pals to snap a customary wefie. Entrance is free too, so it's great for a budget-friendly activity.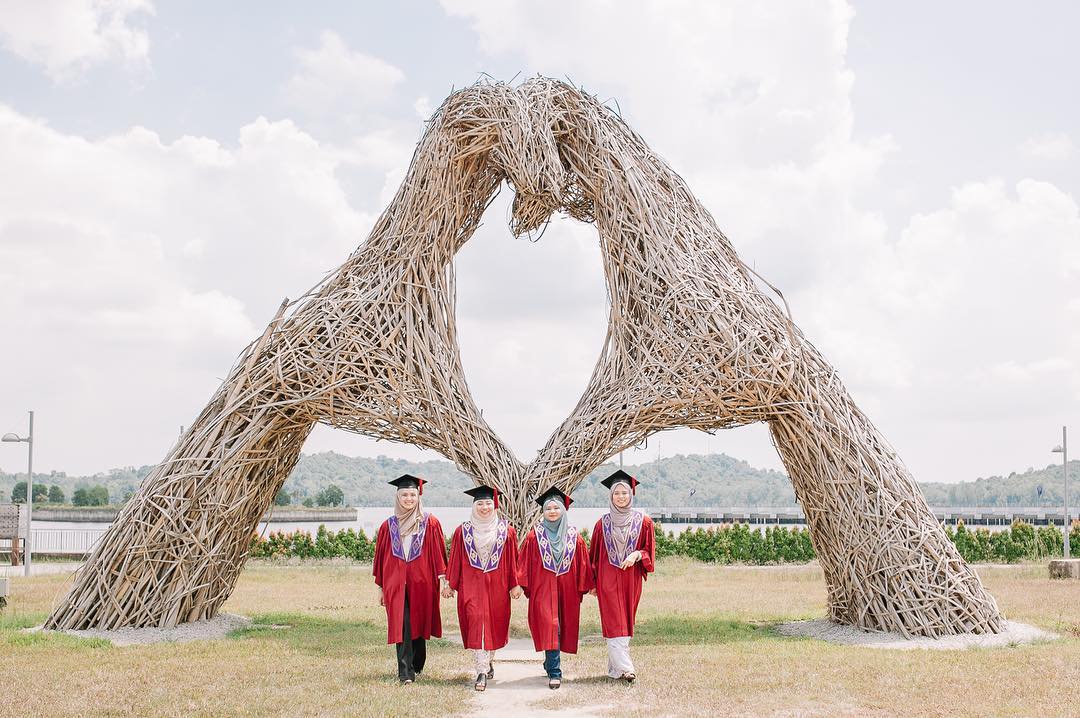 A giant pair of hands forming a heart shape
Image credit: @143weds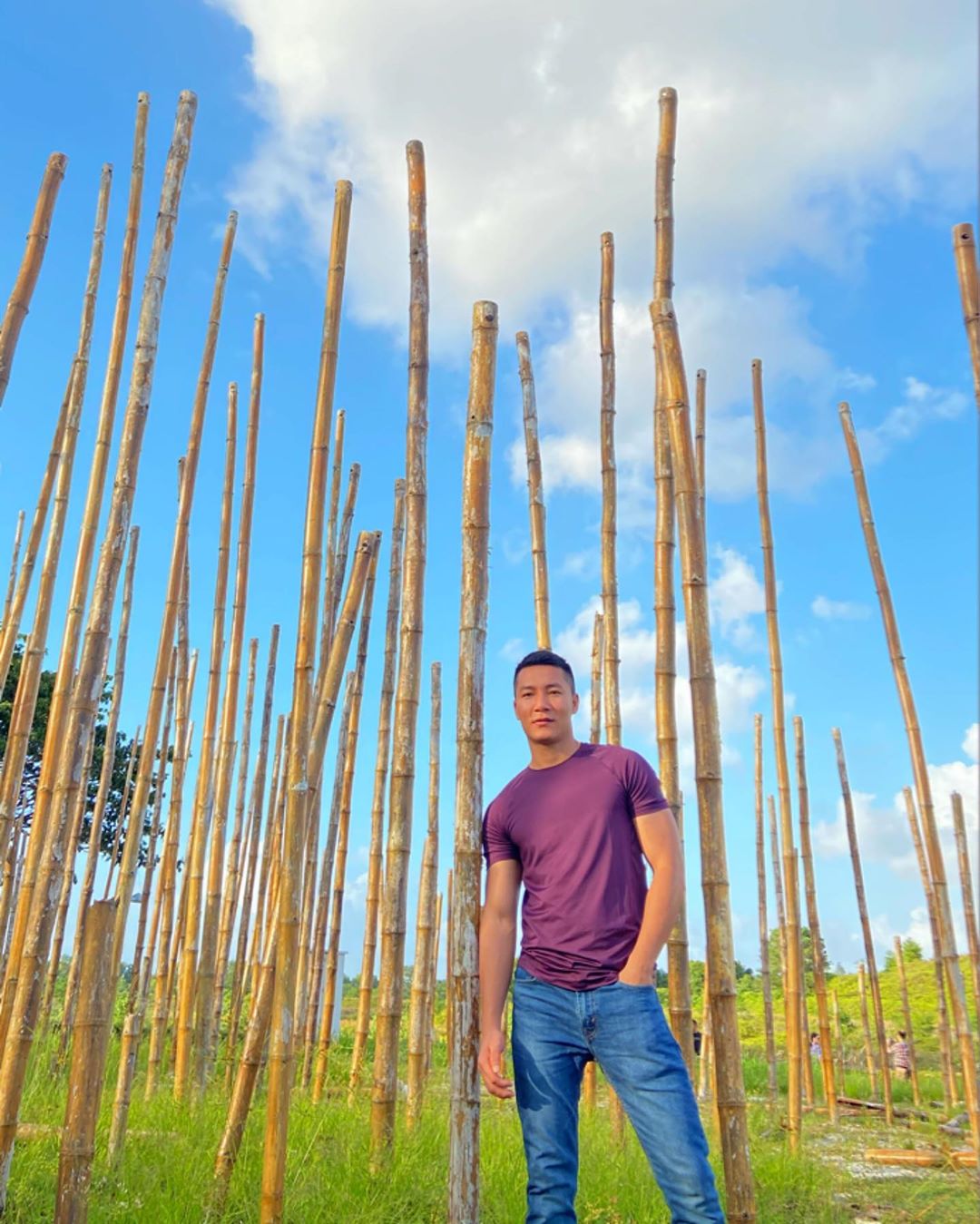 Keep a look out for other bamboo art installations here, including this bamboo grove.
Image credit: @sangbonlabang
Address: Puteri Harbour, 79100 Nusajaya, Johor
Opening hours: 24 hours, Daily
Contact: 03-2711 8008 | Puteri Harbour Malaysia Facebook
---
43. Tour a town made of shipping containers at Spring Labs
---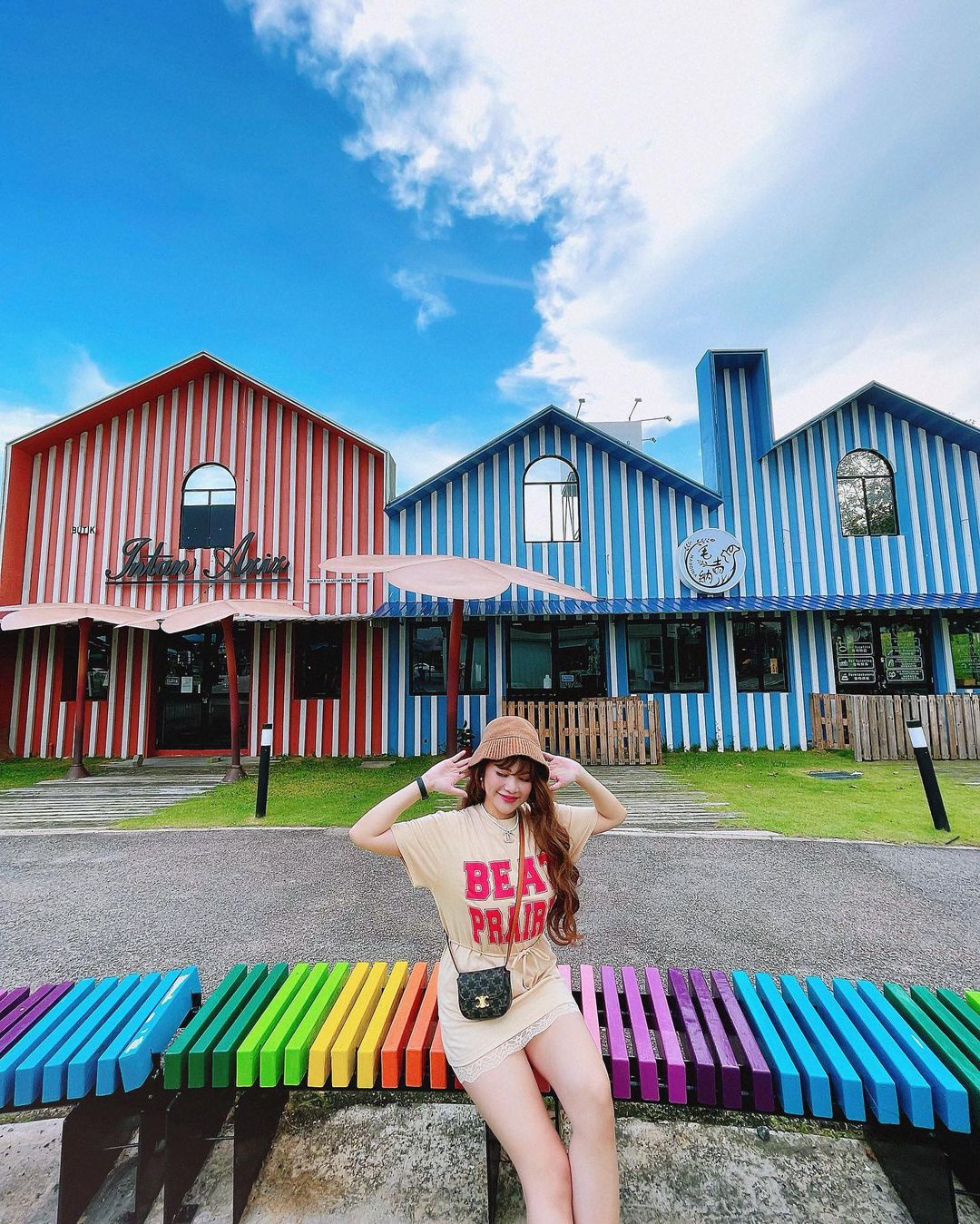 Image credit: @vivatikiez
Spring Labs is part of the residential area of Eko Flora, but visitors are free to drop by this container "town". The buildings are all made from repurposed shipping containers, and a lot of them are made to look like petite houses.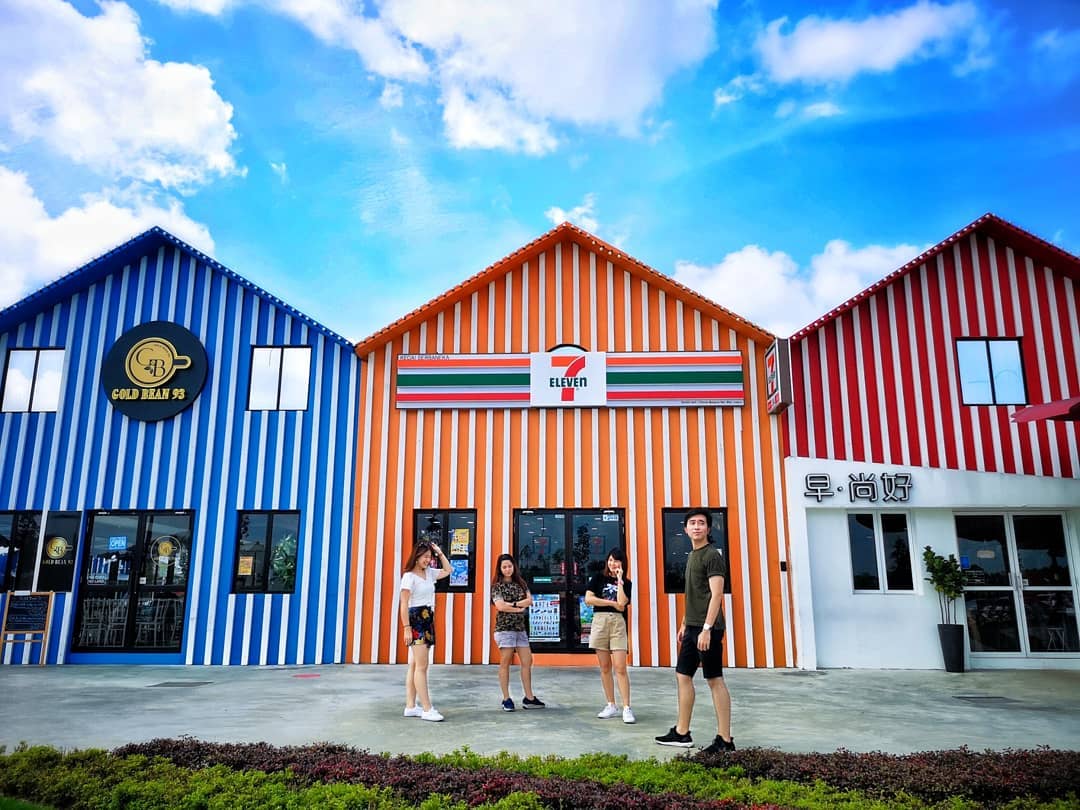 These "houses" can be seen from a mile away due to their bright colours and eye-catching stripes.
Image credit: @weikeong15
Spring Labs is an IG-friendly location where there are multiple corners and spots that'll serve as a perfect backdrop for a photo.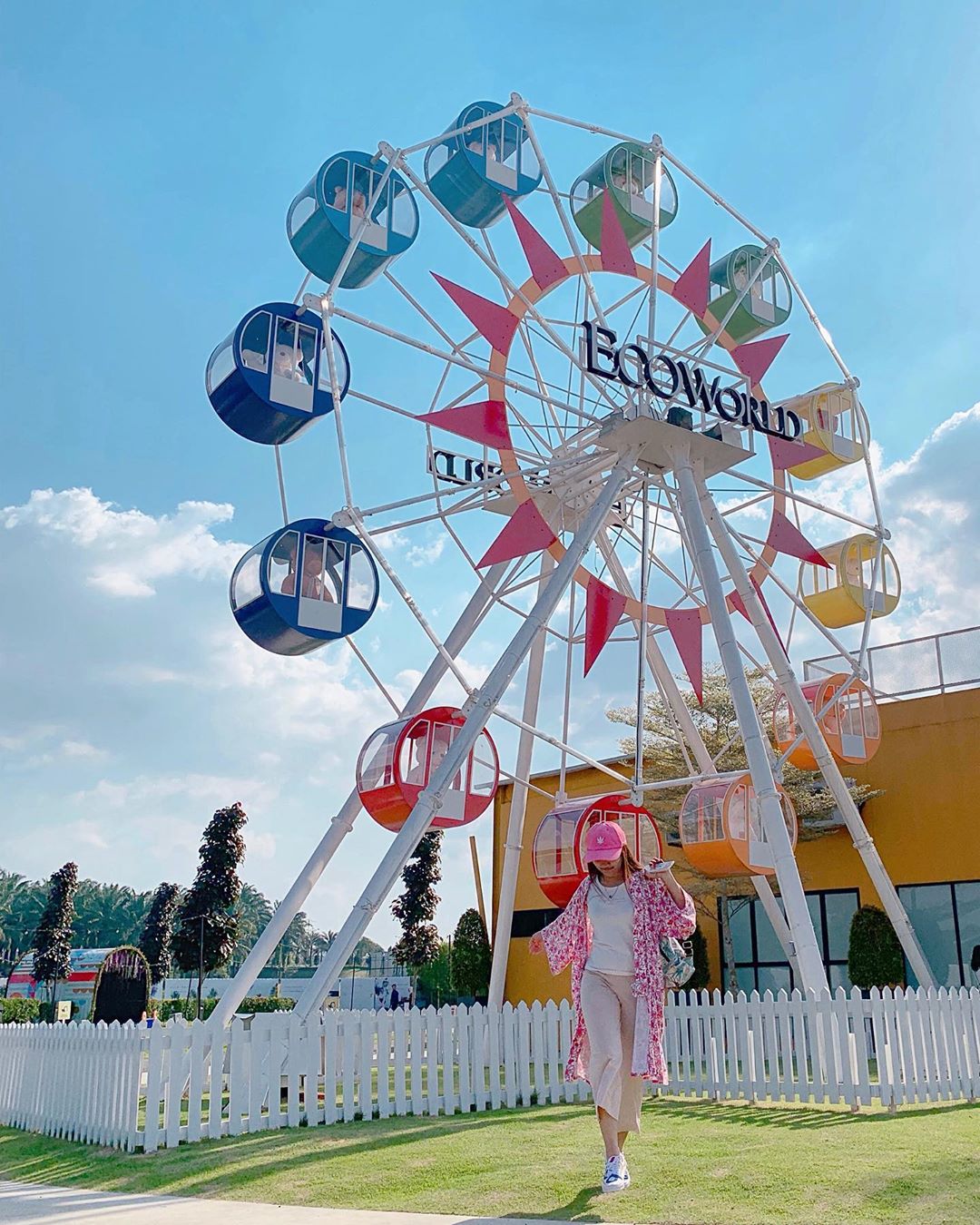 Image credit: @natasharosli.nr
The Ferris wheel is one of the most popular spots where locals make the drive down just for that perfect snap. If you look closely, you can even spot the pink teddy bears that are in each of the Ferris wheel's cabins.
They have a growing list of tenants here that range from retail outlets to trendy restaurants. Among some of the eateries you'll find here, there's Tropique Cafe & Restaurant – a pork-free cafe serving brunch delights such as the B&B French Toast (RM24.90) that's served with a side of brulee-d bananas and beef bacon. 

Image adapted from: @tastebudstoday & @tropique.jb
Spring Labs also houses 2 flower shops, Fleuromance Market and PS Floral Atelier, where you can surprise your loved one with a customised bouquet. If you're bringing kids along, you may want to drop by Diggersite. It's an educational play centre that provides young children with a realistic experience in operating construction machinery.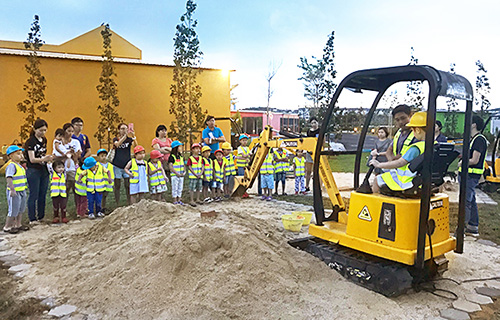 Image credit: Spring Labs
Address: Jalan Ekoflora Utama, Taman Eko Flora, Johor
Opening hours: 6am-1.30am, Daily
Contact: 07-364 2552 | Spring Labs Facebook
---
44. Explore a town preserved in time at JB Old Town
---
If Melaka has Jonker Walk and Ipoh has Concubine Lane, then Johor has JB Old Town. To find the exact location of this area, just look for Jalan Tan Hiok Nee. This part of town is full of colourful murals waiting to be discovered and beautiful heritage buildings that illustrate JB's rich culture. 

Image adapted from: @mirandahammy & @tarraamandia
Not much has been changed around here except for the fresh coats of paint and some necessary renovation works, as per Johor council's orders. This basically means that visitors will be able to take a walk back in time to experience the olden days in Johor. In between mural-hunting, stop by for a cuppa at one of the many cafes lining this street.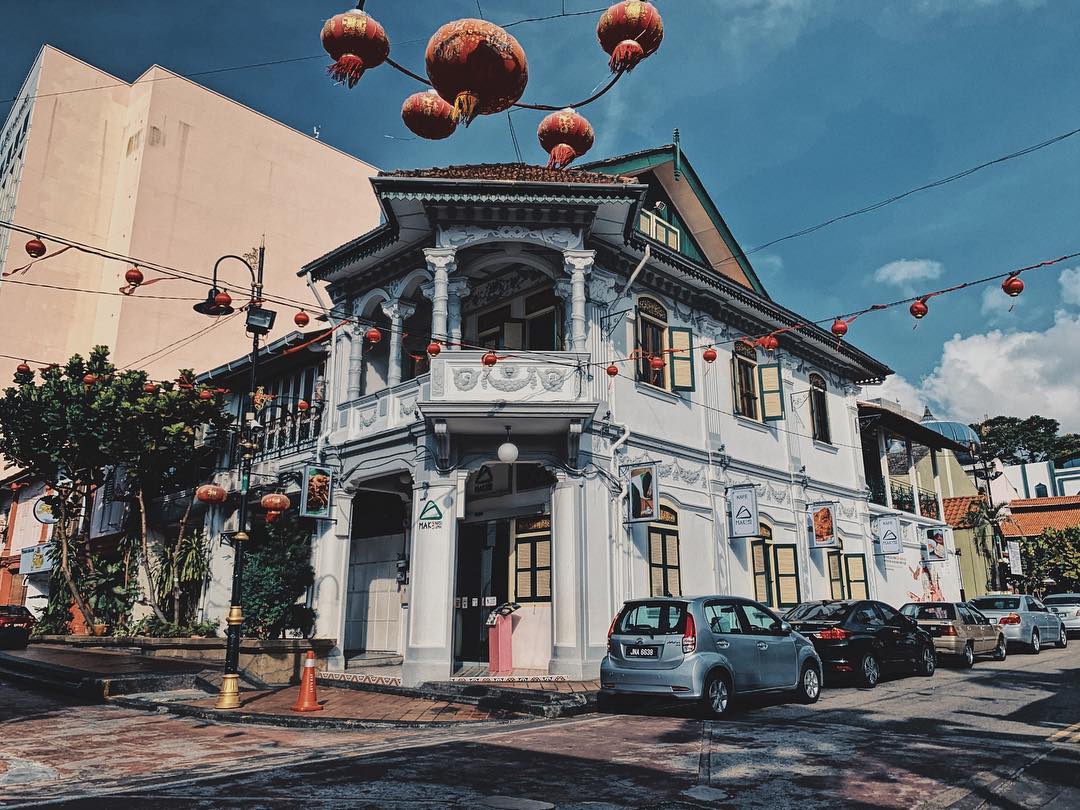 This traditional corner lot house was once bright red, but has since been painted white.
Image credit: @al_cyms
Address: Jalan Tan Hiok Nee, Bandar Johor Bahru, 80000 Johor Bahru, Johor
---
45. Pose by the serene waters and idle sailboats at Senibong Cove
---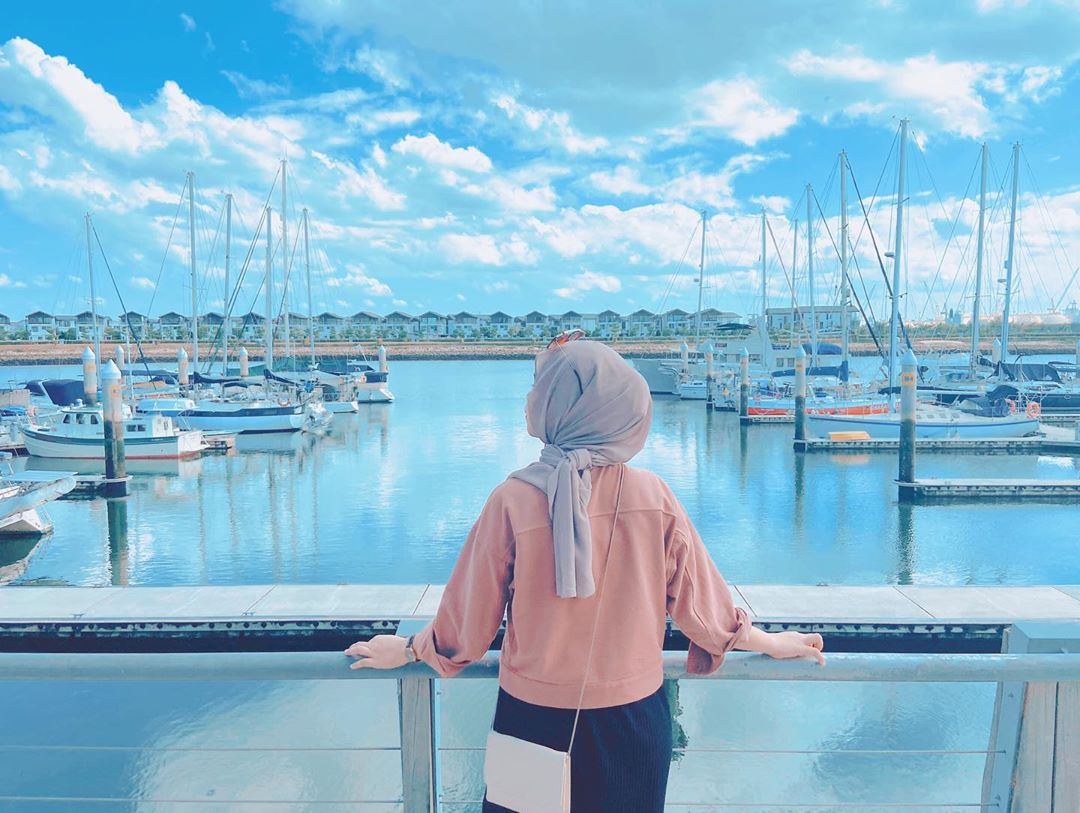 Image credit: @syahirah_ghazali
Senibong Cove is a residential area in JB, but its scenic location warrants a visit here if you're looking for IG-worthy spots during your trip. Facing a serene marina, visitors will be able to take a stroll along the docks.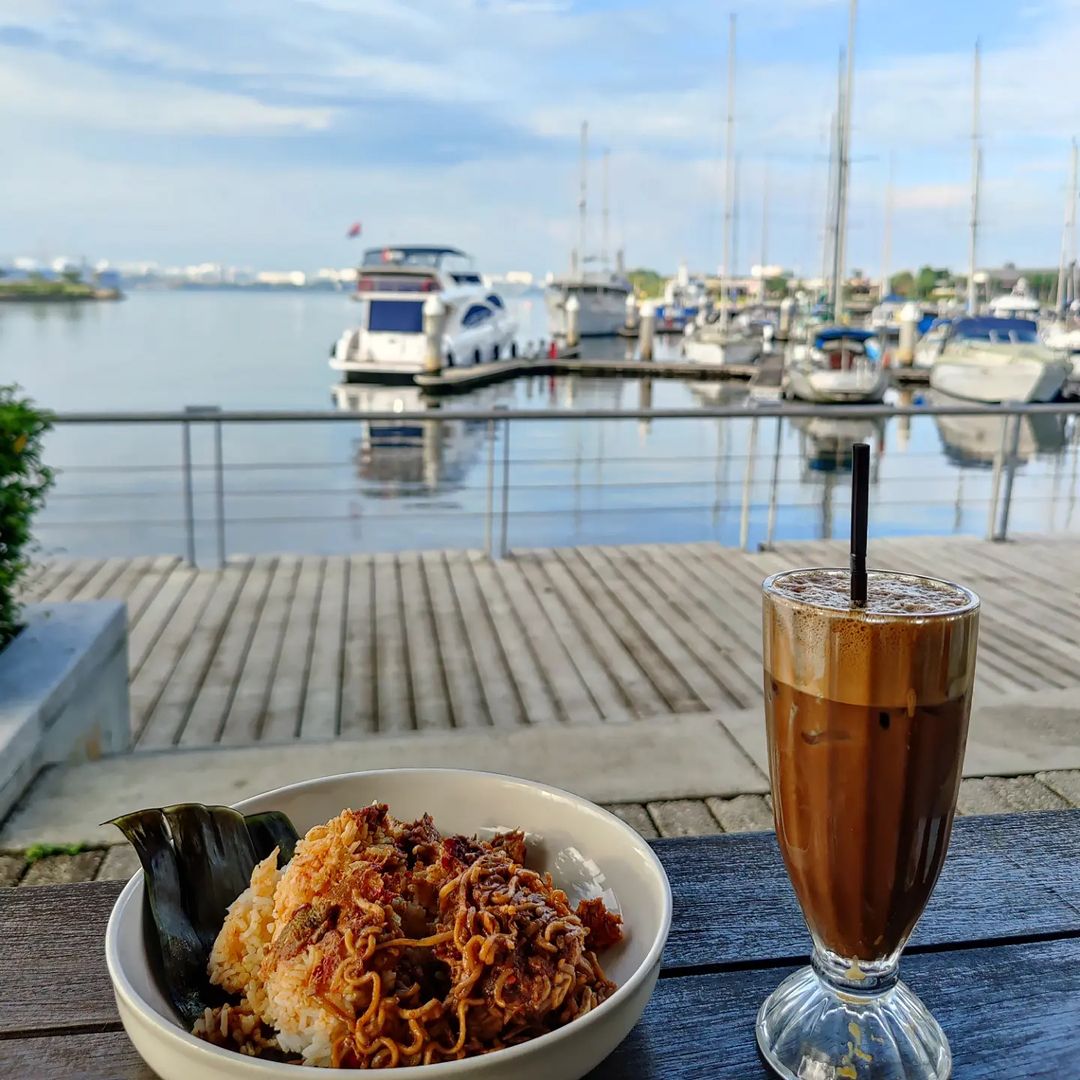 Image credit: @foodinflamed
Once the sun sets, Senibong Cove becomes a popular dating spot among couples who want to have a romantic evening stroll. There are also plenty of restaurants and bars in the area, such as Harvests Bar & Grill and Yew's Cafe, that give you a view of the marina.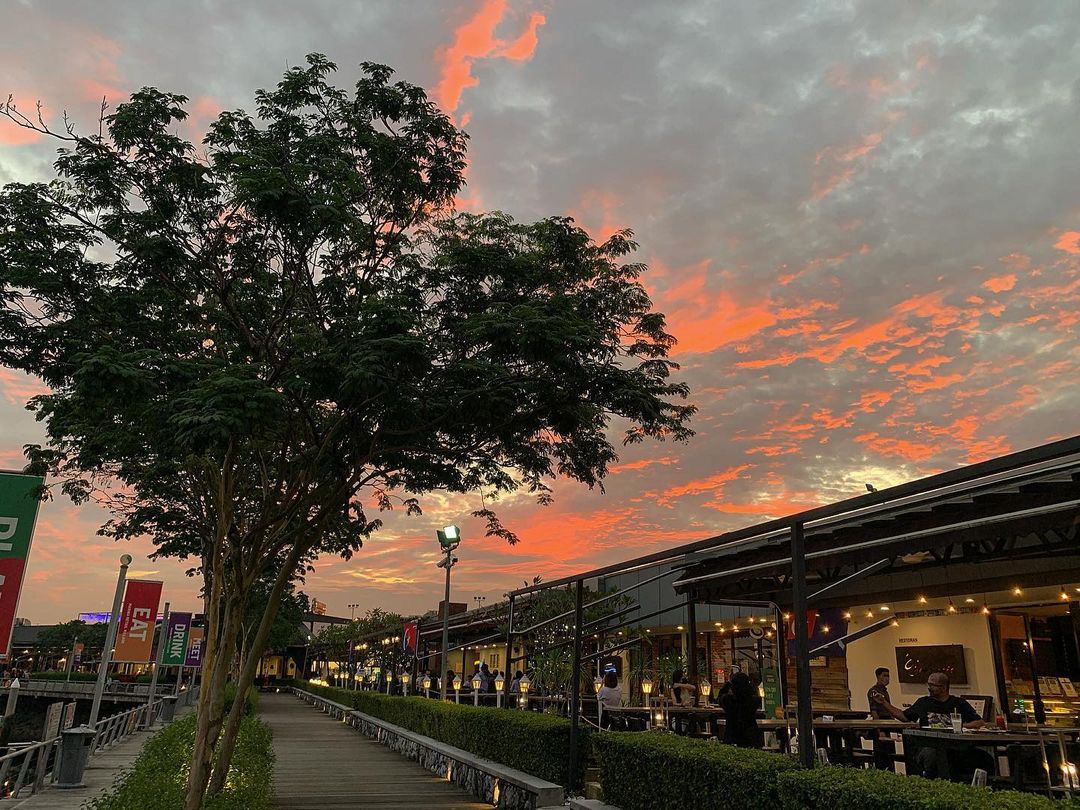 The al fresco dining area of Yew's cafe lets you soak in the view of the marina as you dine
Image credit: @sarah_johor_life
Address: N-01, Blok N, Pinggiran Senibong, No. 1 Persiaran Senibong, Teluk Senibong, 81750 Masai, Johor
Contact: 07-382 0388 | Senibong Cove website
---
46. Pose for fun photos at Trickeye Museum [Closed]
---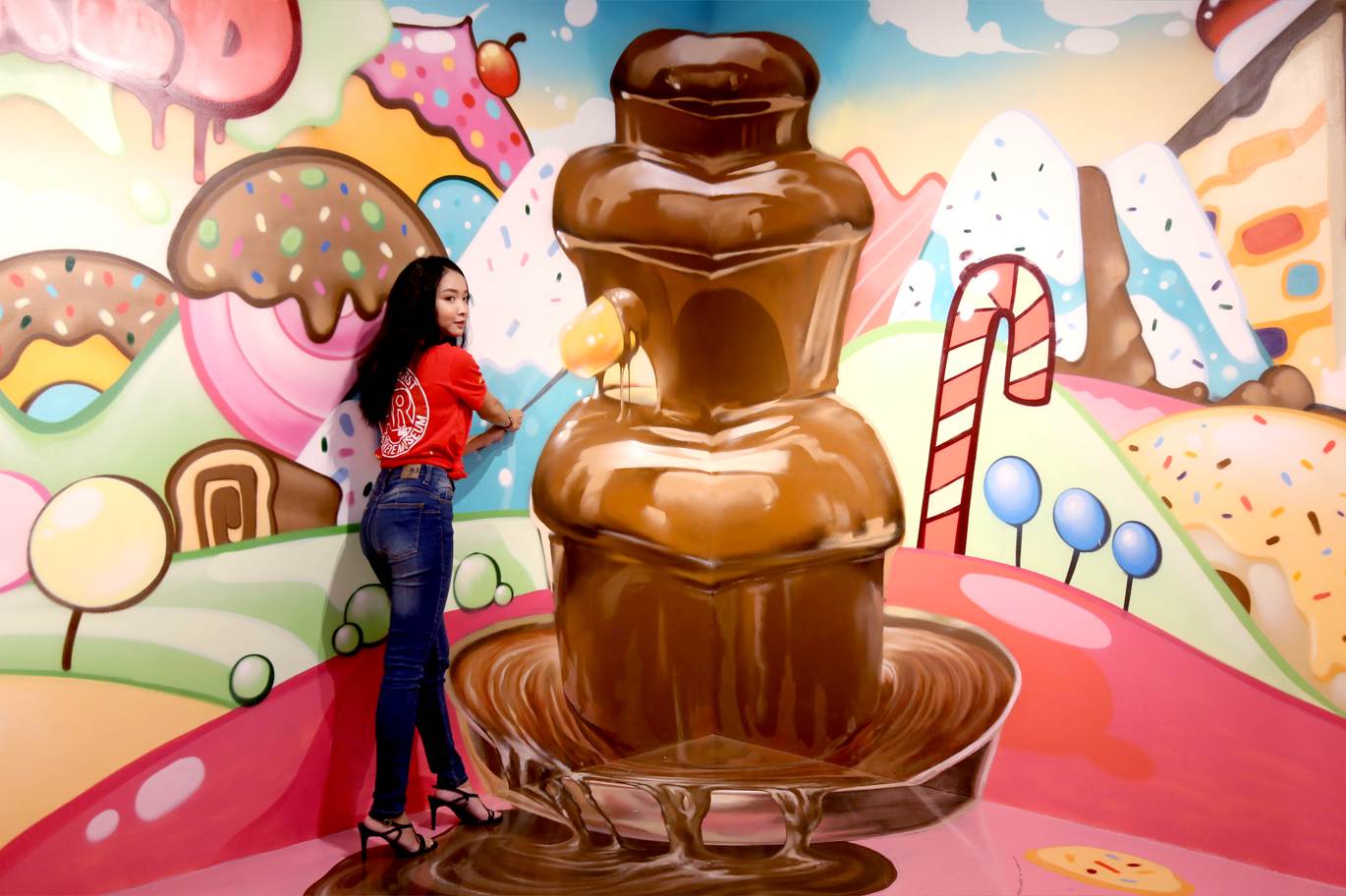 Image credit: Trickeye Museum
We're all too familiar with the concept of using perspectives to make 2D art look 3D, but the fun never seems to cease with these. Not only is it a fun activity getting the angle right to get a trippy shot, we also get to leave with a bunch of new photos ready to be posted on social media. At Trickeye Museum, they incorporate AR technology so that you capture cool effects too, when you download their app on your phone.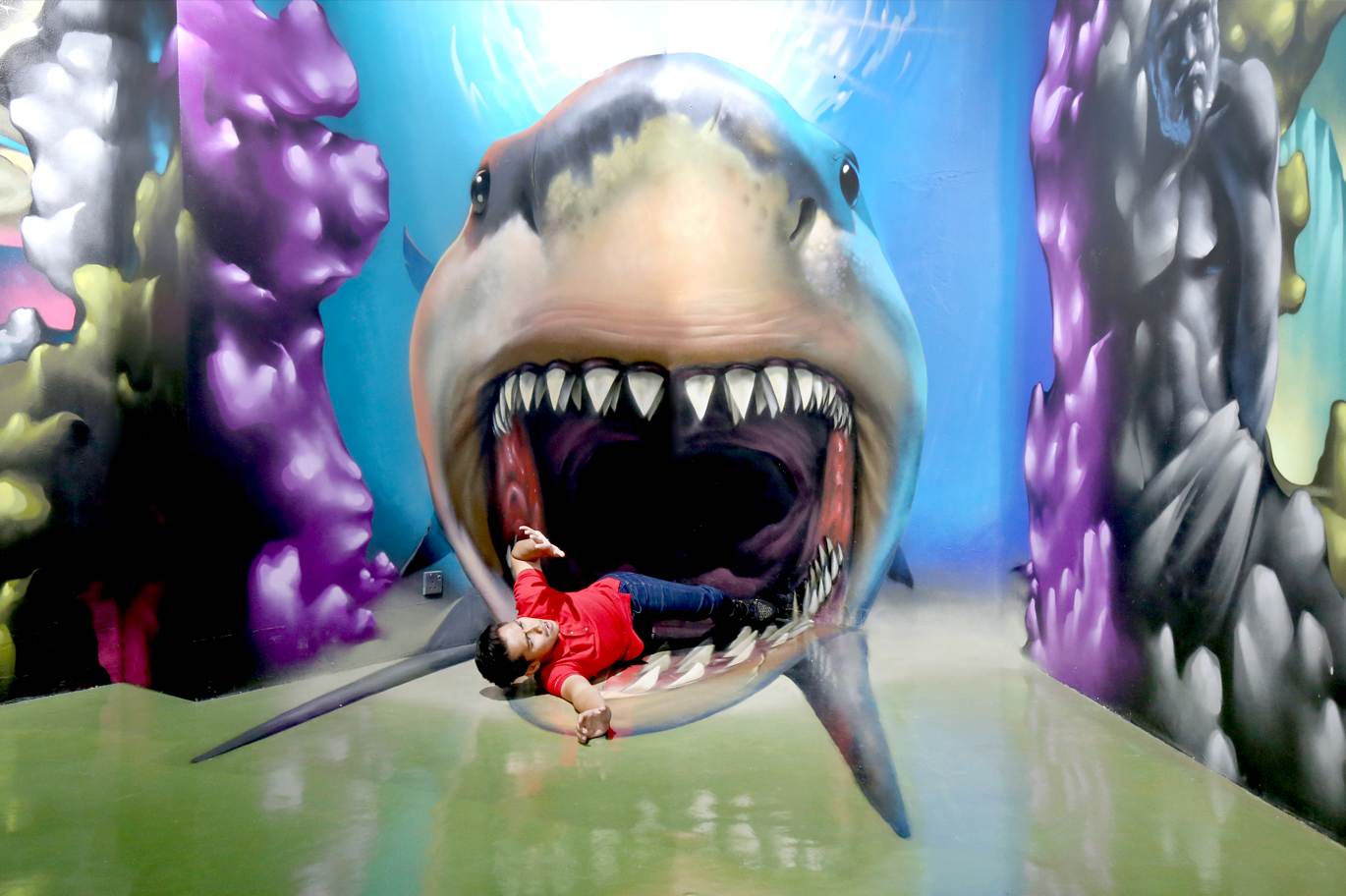 Image credit: Trickeye Museum
As you make your way through the museum, you'll come across tons of different themes – from sweet desserts to scary predators. All you need to do is come up with creative poses and have a friend snap away.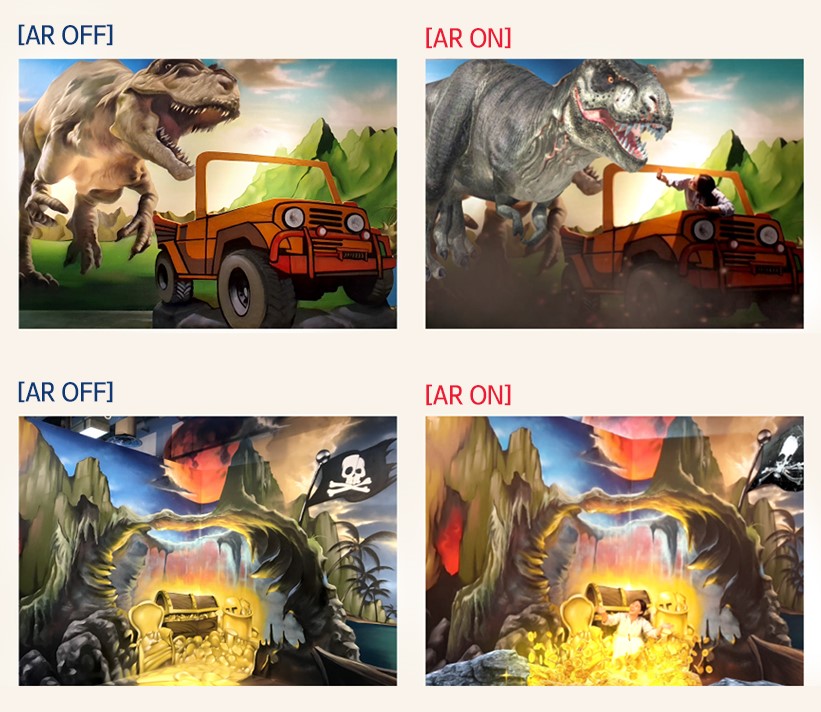 While you don't need to download the AR app on your phone, they do enhance the photos to make them look more realistic.
Image adapted from: Trickeye Museum
Tickets cost RM38/adult, while students and kids below 12 can enjoy a discounted rate of RM30/pax. 
Address: M5-02, Level 5, Johor Bahru City Square, Jalan Wong Ah Fook, 80000 Johor Bahru
Opening hours: 10am-10pm, Daily
Contact: 07-220 0250 | Trickeye Museum website | Facebook
---
47. Wait for your movie to start at TGV's Coca-Cola Cafe
---
Toppen Shopping Centre is one of the newest malls in JB, and while there are a number of reasons to pay them a visit, this Coca-Cola Cafe might just be the thing to convince you. The cafe is accessible via the mall's TGV theatre, so movie-goers will be able to lounge here while waiting for their hall number to light up.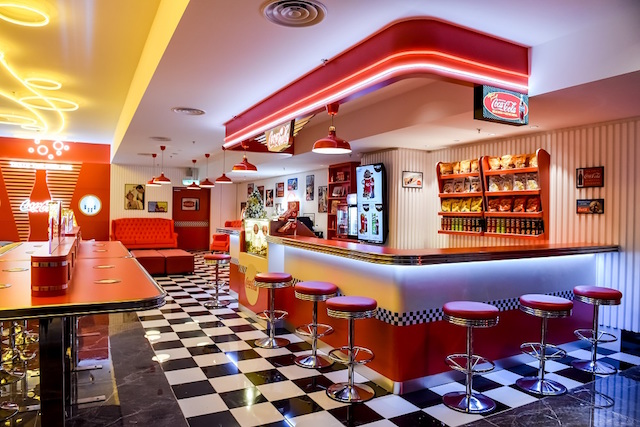 The classic American diner vibe reminds us of Pop's Chock'lit Shoppe from Riverdale
Image credit: Inside Retail Asia
The interior is decked out in the iconic black-and-white tiles of a 1950s diner and most of the furnishings like countertops, lamps, and cushioned chairs are all in Coke's signature bright red.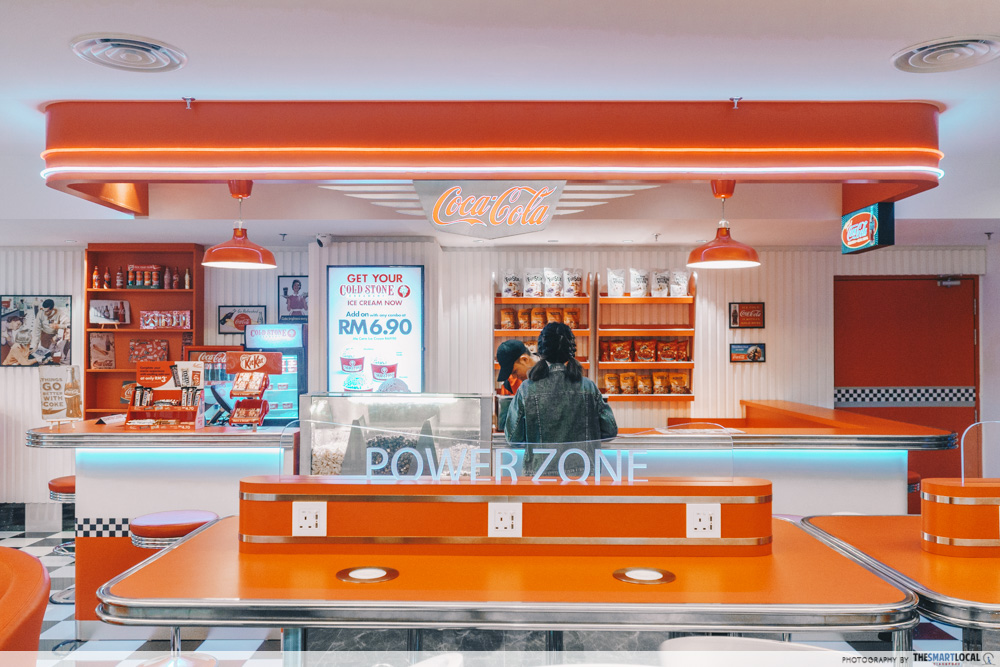 You'll be able to get all your regular cinema snacks here – popcorn, chips, ice-cream, and of course, Coca-Cola.

While you're here, you can also charge your phones at the designated "Power Zone" that comes equipped with power sockets and charging pads. There's also a fully functioning jukebox to keep you entertained. Browse through a selection of classic soundtracks from popular movies such as The Shining, Ghostbusters, and E.T.
Address: L.301, TGV Cinemas, Toppen Shopping Centre, No. 33, Jalan Harmonium, Taman Desa Tebrau, 81100 Johor Bahru, Johor
Opening hours: 10am-10pm, Daily
Contact: 07-277 3188
---
48. See real jewels at Istana Bukit Serene
---
Just like how Buckingham Palace is a must-visit when you go to London, one shouldn't miss out on dropping by Istana Bukit Serene when in JB. While you'll be able to get a glimpse of the Sultan of Johor's former palace and revel in the stunning Malay-European architecture, most tourists squeeze in time to pay a visit for another reason – the JB crown arch.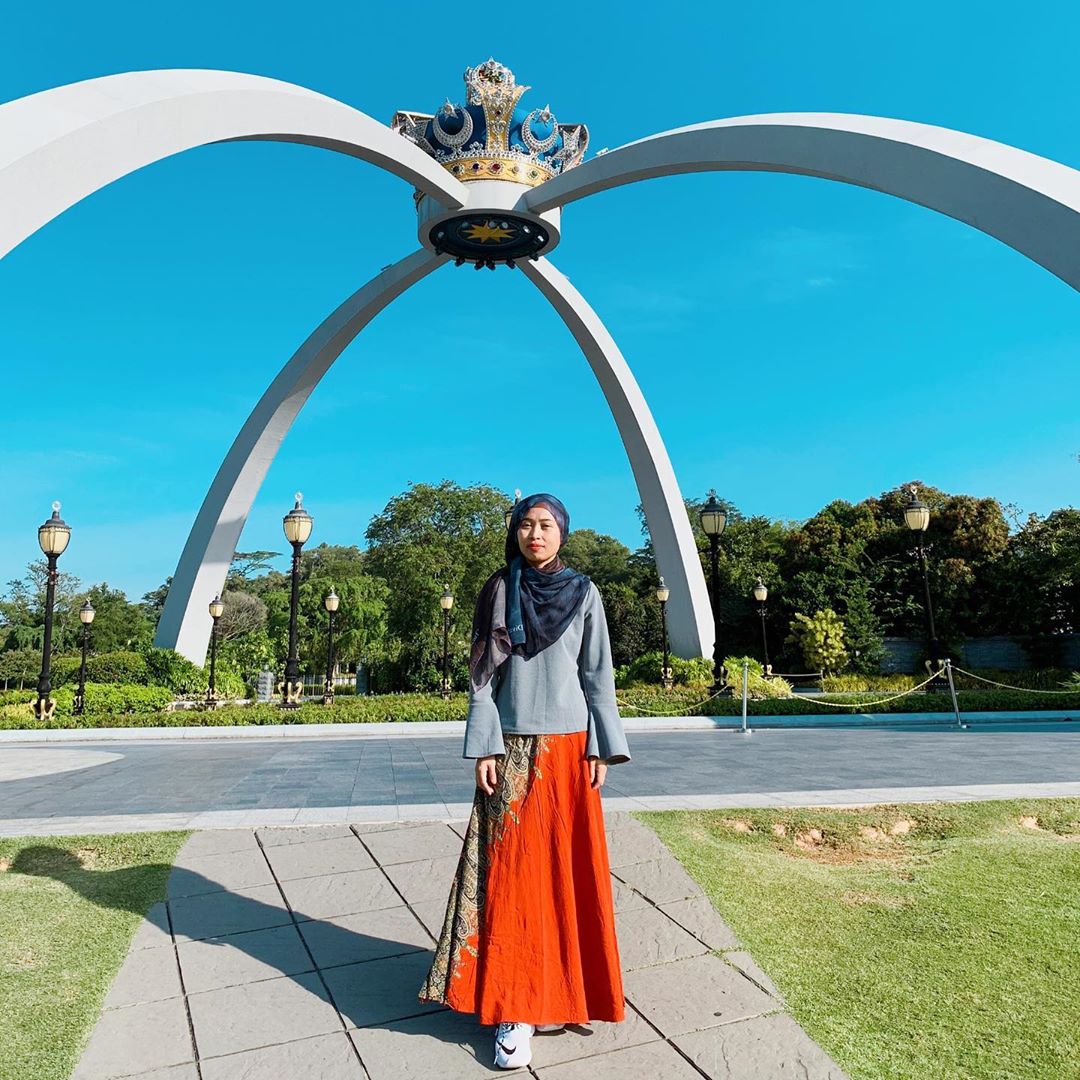 Image credit: @zalena_homsi
It's the most photographed landmark in Johor for good reason. Its sheer size is enough to impress visitors, but it's really the actual jewels that are embedded into the crown that makes it a sight to behold.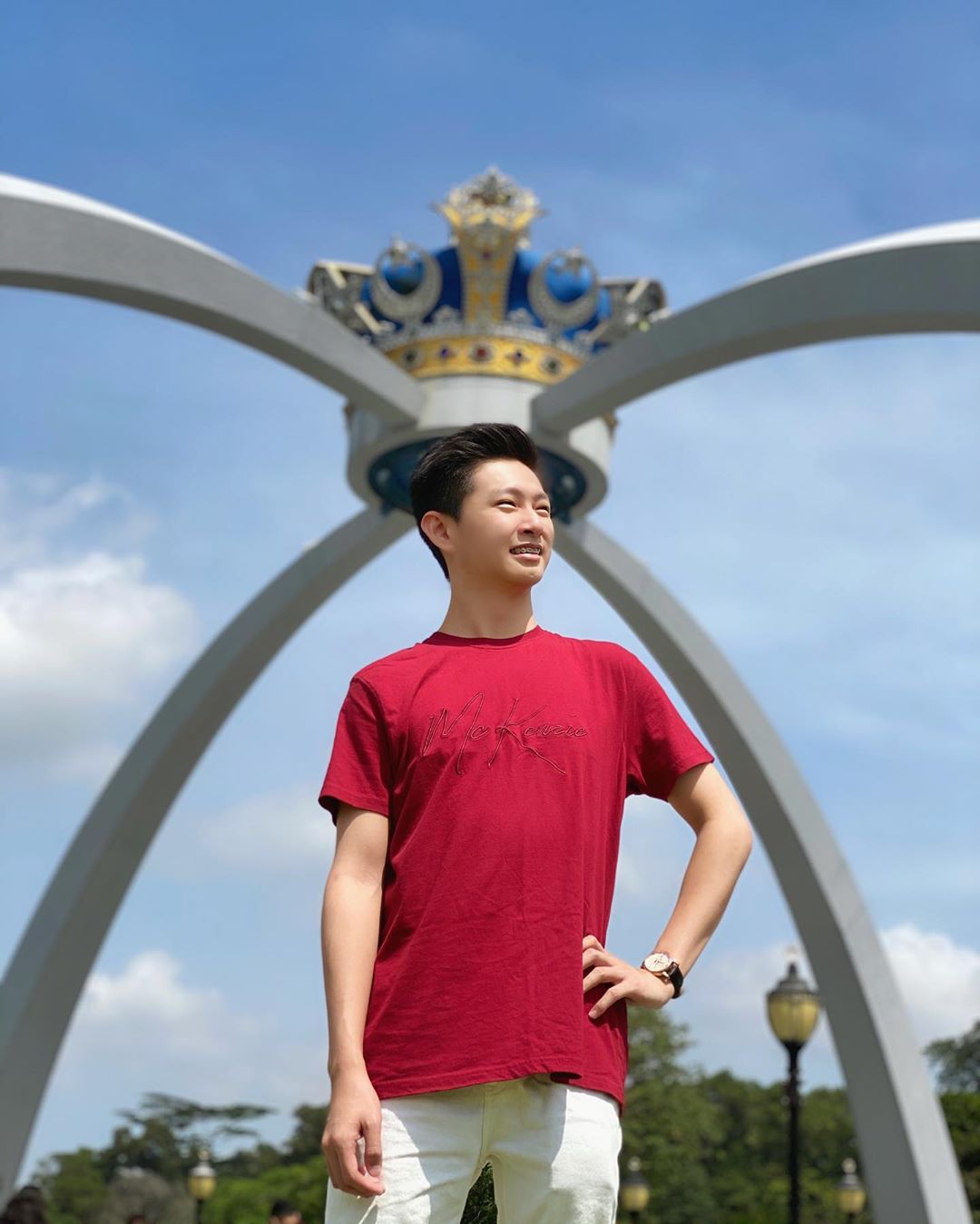 Image credit: @ray.yw_official
Whether you're visiting during the day or at night, the spot makes for a great photo op. It gets especially busy at night with couples going for a romantic stroll along the sprawling garden and tourists admiring the jewel crown fixture as it gets illuminated by street lights. 
Address: Jalan Straits View, Bukit Serene, 80200 Johor Bahru, Johor
Opening hours: 24 hours, Daily
Contact: 014-900 9846
---
– Temples and mosques –
---
49. Take dreamy photos at the courtyards of Kota Iskandar Mosque
---
We've seen stunning pictures of mosques from all over the world, and there's one in Johor that deserves a rank on that list. Kota Iskandar Mosque is a must-visit not only for worshippers but those who'd like to explore the beautiful courtyards within its premises.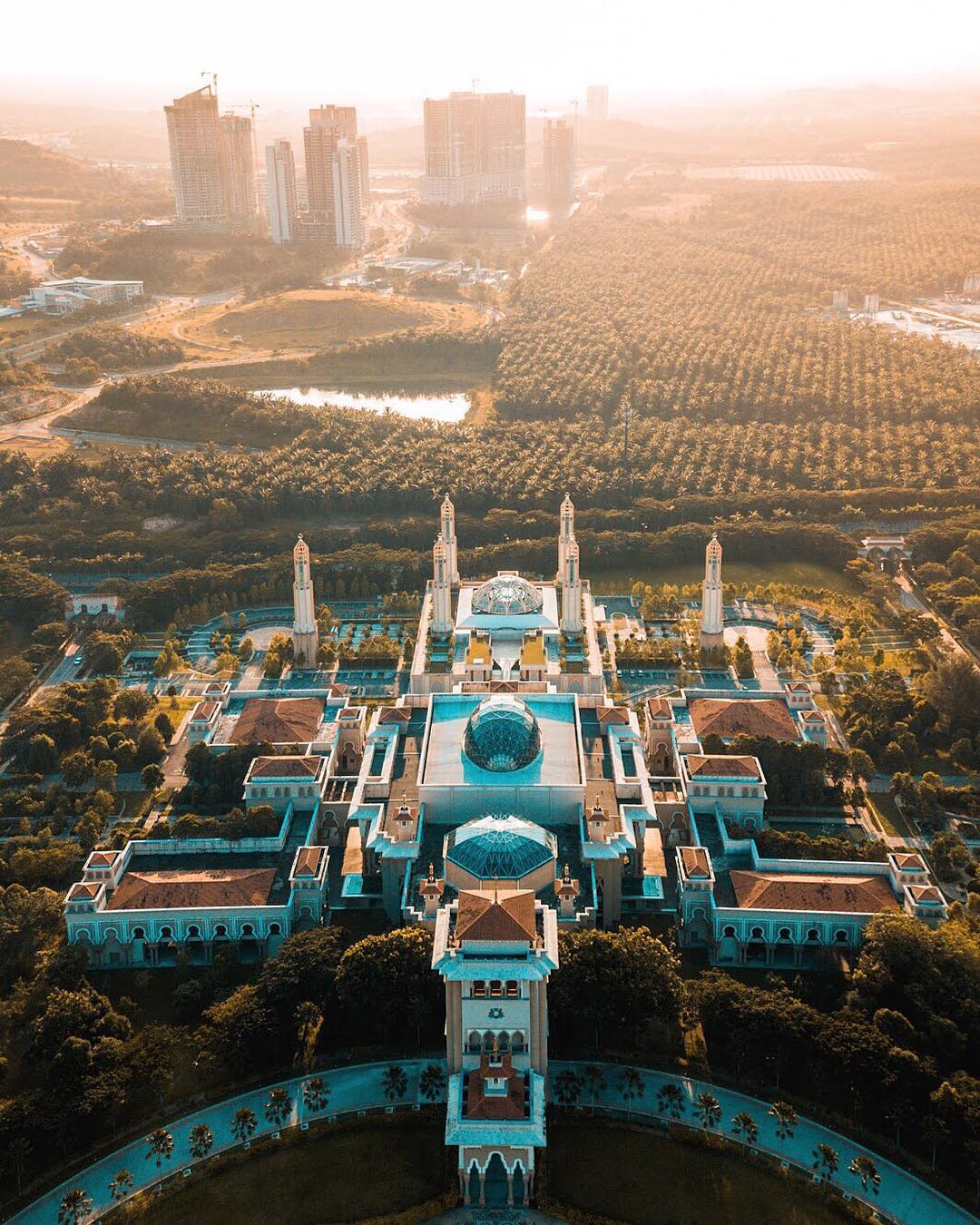 Kota Iskandar Mosque can be easily recognised by the 6 minarets that are pointing up towards the sky and the geometrical glass domes
Image credit: @kosherunit
Weekends here are also packed with people, and you'll see many with their cameras out. After all, it's one of Johor's most photogenic locations, so put it on your must-visit list if the idea of a holiday photoshoot interests you.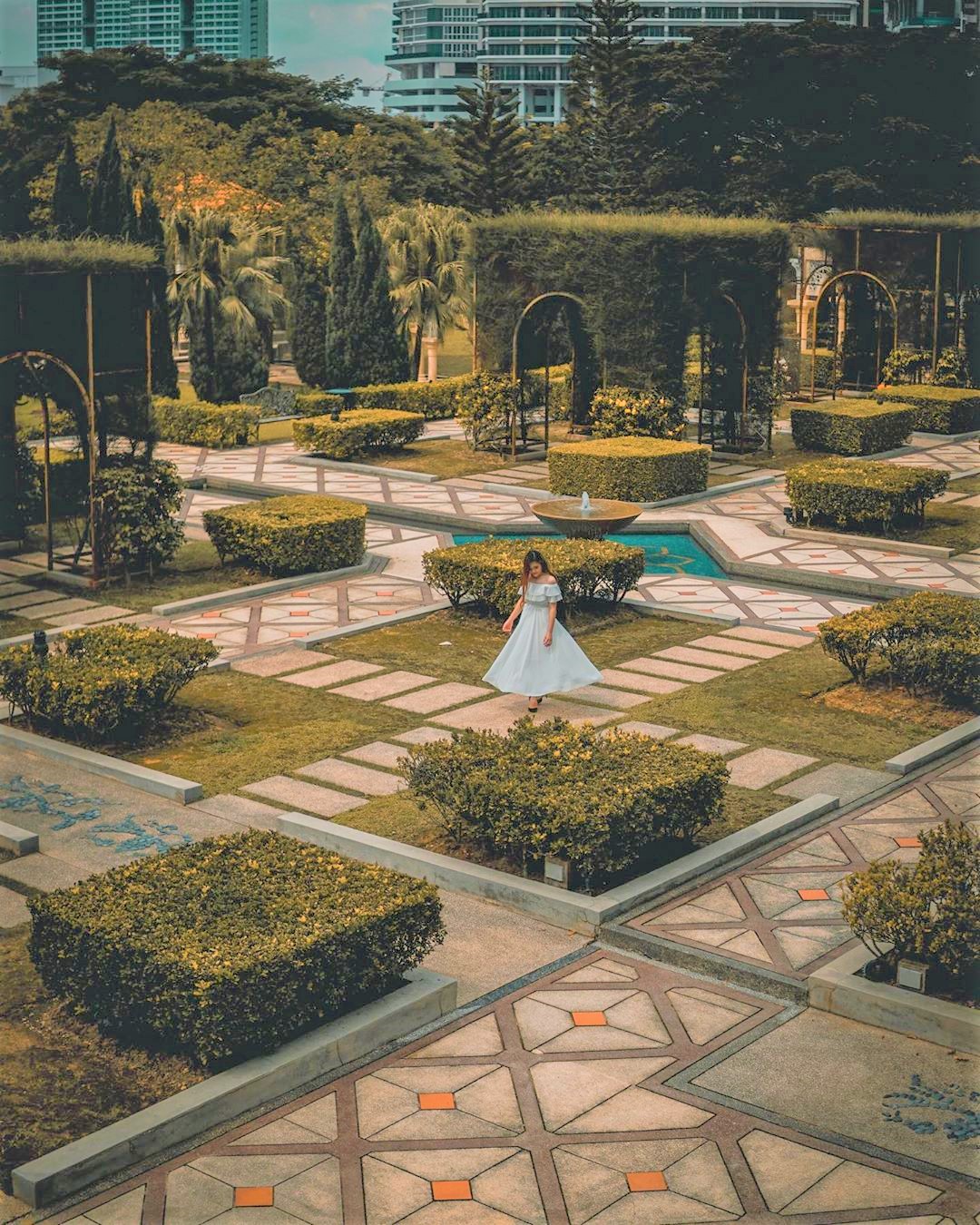 The garden courtyard gives us strong European feels with its manicured shrubs and tiled pathways
Image adapted from: @kapturistic
There are 3 courtyards for you to explore – Musk Garden, Johor Atrium Courtyard, and Flower Garden. They're known to be so visually appealing that it has become a highly sought-out location amongst couples for pre-wedding shoots.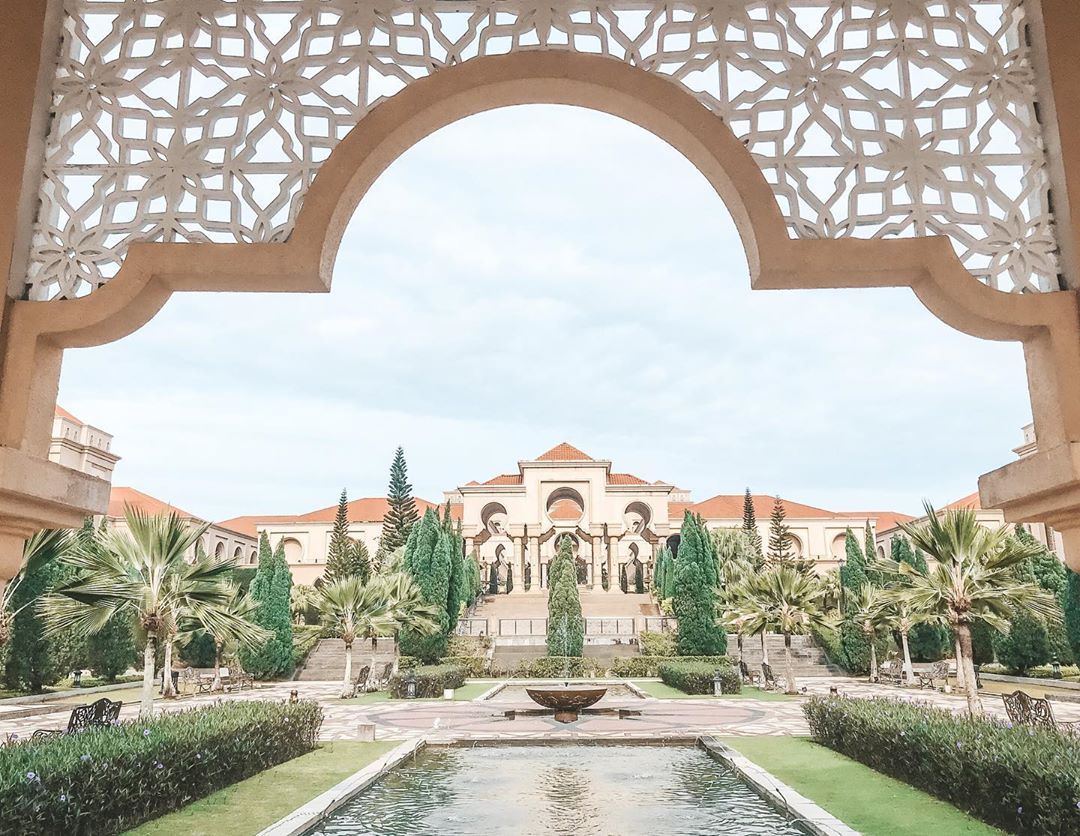 Image credit: @mierahassan
Besides its gorgeous architecture, you can also spot carvings of Quranic verses and Islamic motifs along the walls of this religious hub. 
Address: Persisiran Pantai JB – Nusajaya Highway, 79100 Nusajaya, Johor
Opening hours: 7am-6pm, Daily
Contact: 07-290 9080
---
50. Be in awe of the thousands of shards decking out Arulmigu Sri Rajakaliamman Glass Temple
---
Southeast Asia is graced with some of the most unique and beautiful temples in the world, and Malaysia has a spot on the list too with its share of stunning Indian temples. Not many Malaysians may know this, but JB is actually home to the world's first Hindu glass temple. 

Image credit: @dragpackerchan
While the Arulmigu Sri Rajakaliamman temple's exterior is indeed intricately designed, it doesn't prepare you for what's inside, where colourful pieces of glass cover almost every visible surface, aside from the floors and certain corners where statues of deities are placed. About 30,000 pieces of glass were used to transform this temple into the stunning sight it is now.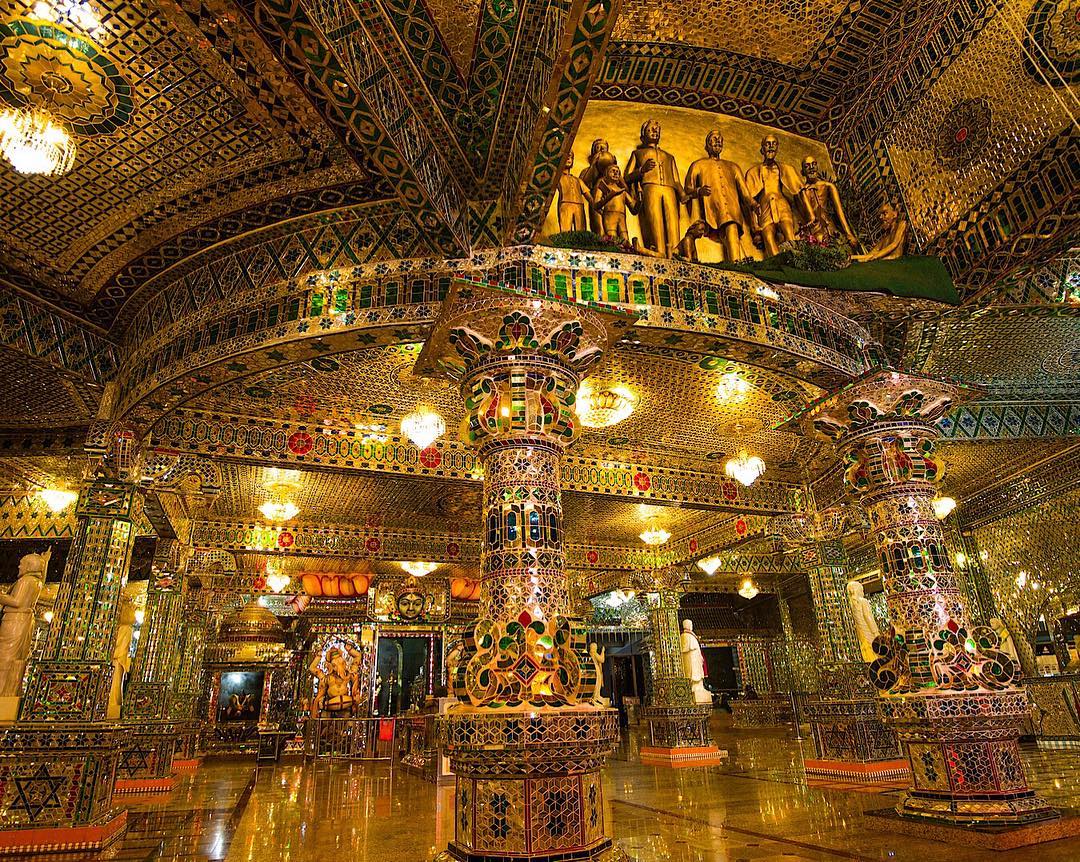 Image credit: @dkaedeb
Besides its one-of-a-kind interior, the temple has garnered strong support from the local community for having statues of religious figures from across beliefs, including those from Islam and Buddhism. 
Address: Jalan Tun Abdul Razak 1/1, Wadi Hana, 80300 Johor Bahru, Johor
Opening hours: 7am-10pm, Daily
Contact: 07-224 5152
Read our feature to find out more about Arulmigu Sri Rajakaliamman here.
---
51. Visit the Sultan Abu Bakar Mosque that's located on a breezy hilltop
---
The Sultan Abu Bakar Mosque is a protected heritage monument that's worth exploring for its intricate architectural design. Even if you're not an architectural design buff, you can spot the obvious influences from the Victorian age.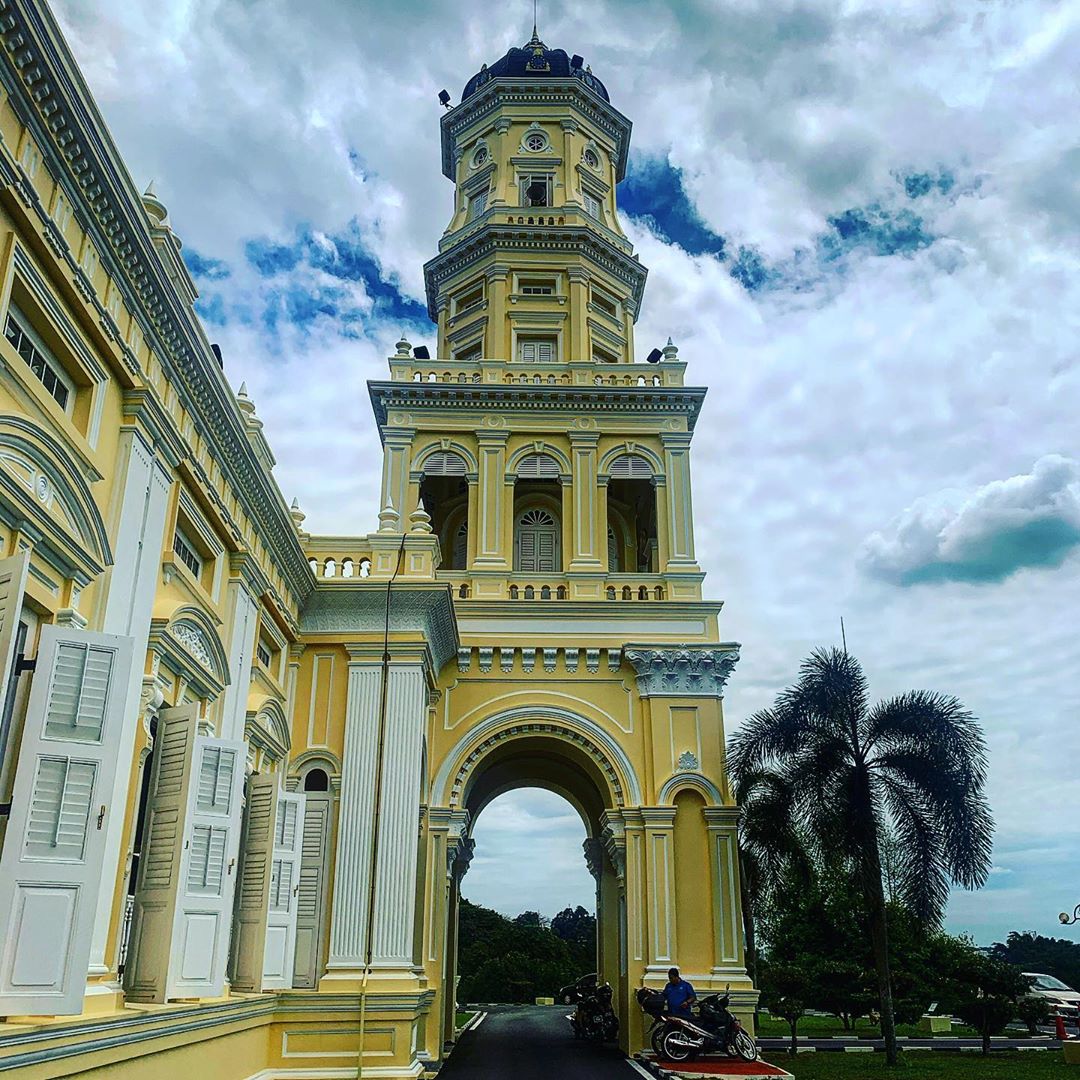 Image credit: @basically_italian
The mosque also sits atop a hill that'll give you a bird's-eye view of the straits of Johor and our neighbours, Singapore.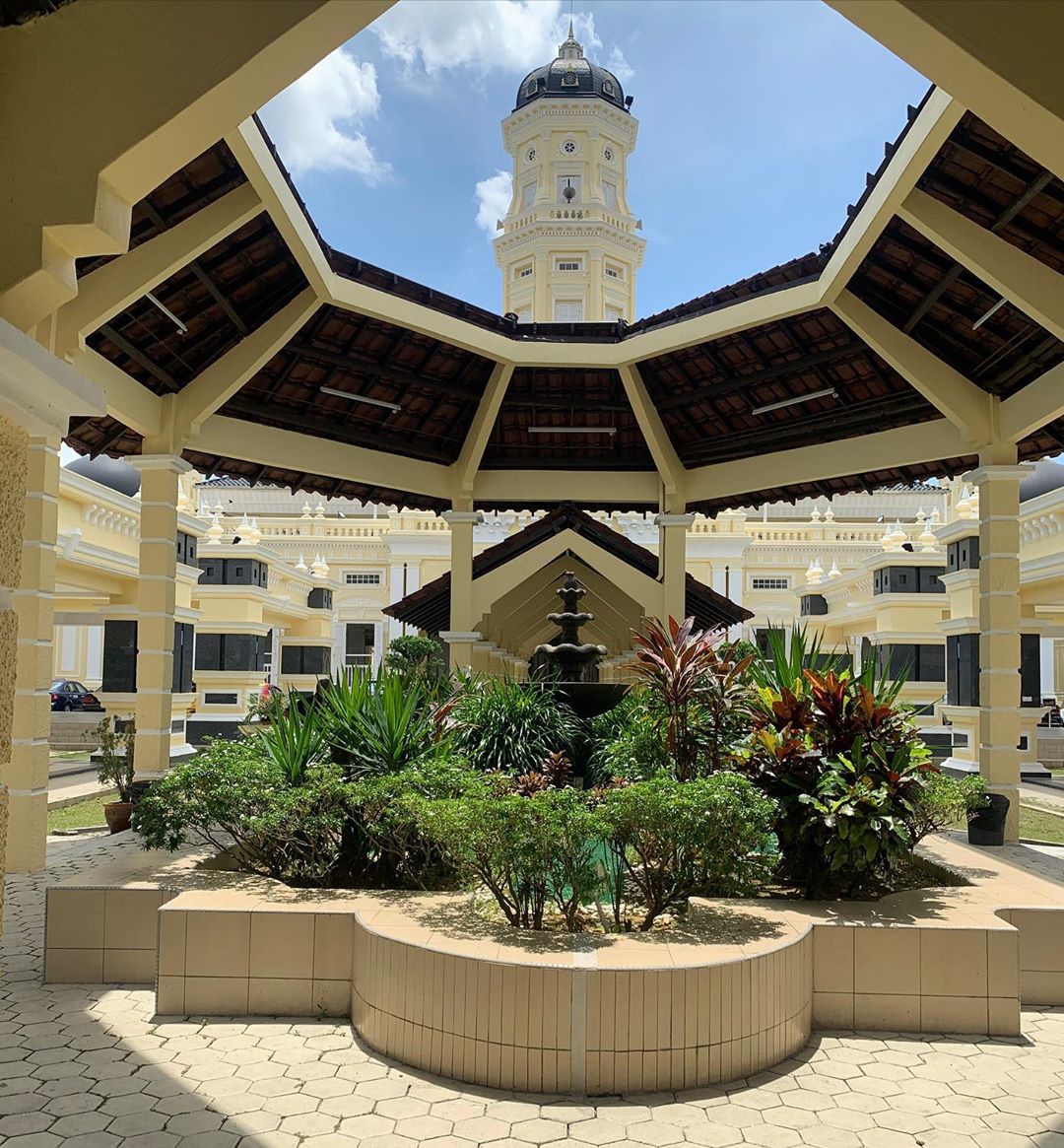 Image credit: @syaiful_haris
Explore the mosque grounds and take the time to admire the details. It was constructed some time in the late-1800s, but much of it has been preserved, which makes your visit feel like a walk back in time. 
Address: Jalan Gertak Merah, Masjid Sultan Abu Bakar, 80000 Johor Bahru, Johor
Opening hours: 10am-6pm, Daily
---
52. Snap a picture at Johor Old Chinese Temple, a symbol of peace and harmony
---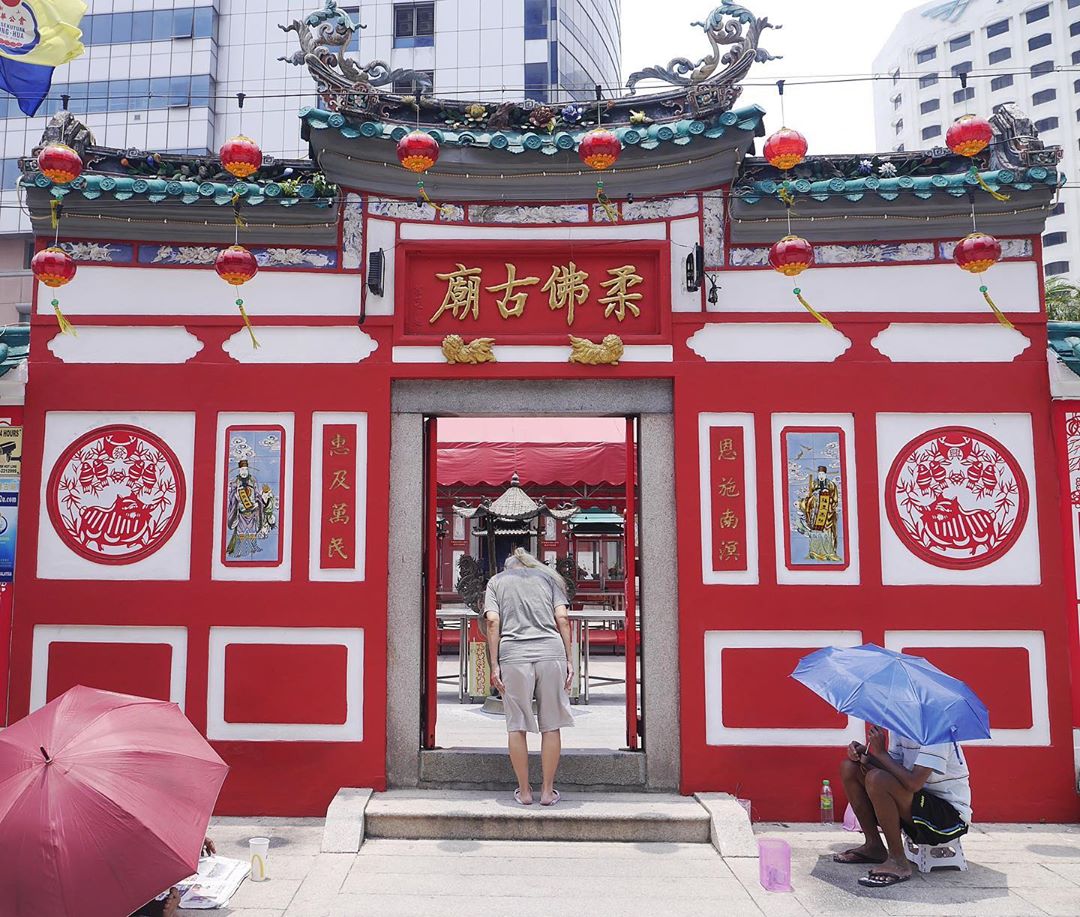 Image credit: @shan._.yun
The significance of Johor Old Chinese Temple does not just lie in its humble architectural design, but also in its history. The temple was built by a Chinese headman more than 100 years ago as a sign of peace and unity among the Chinese clans who were fighting each other over territorial reasons. 
The entrance to the temple is also a worthy photo spot, as you get to capture the contrast between the old temple built in the late-1800s and the modern skyscrapers that surround it.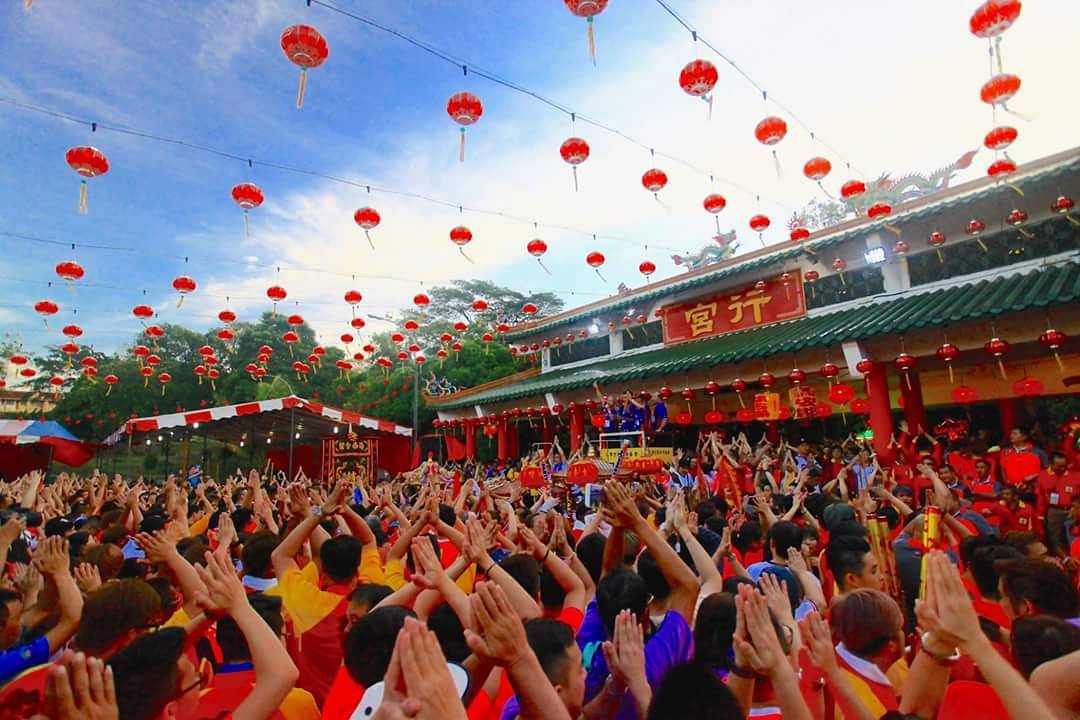 Image credit: @f.w.s.w
To this day, the temple still welcomes worshippers from all major Chinese clans in Johor – Teochew, Hokkien, Hakka, Cantonese, and Hainanese. 
Address: Lot 653, Jalan Trus, Bandar Johor Bahru, 80000 Johor Bahru, Johor
Opening hours: 7am-5pm, Daily
Contact: 07-277 7858
---
An abundance of things to do in Johor Bahru
---
This list goes to show that there is never a lack of things to do in JB, which makes a trip down south that much more worth it. It can serve as a comprehensive guide to visiting tourists while also helping locals rediscover their neighbourhood. 
For more things to do in Johor:
Also check out these articles:
---
Cover image adapted from: @kapturistic, Inside Retail Asia, @vivatikiez, @mustaqim.rosli, TheSmartLocal Singapore
This article was originally published on 19th November 2020, and updated by Janet Cho in January 2023.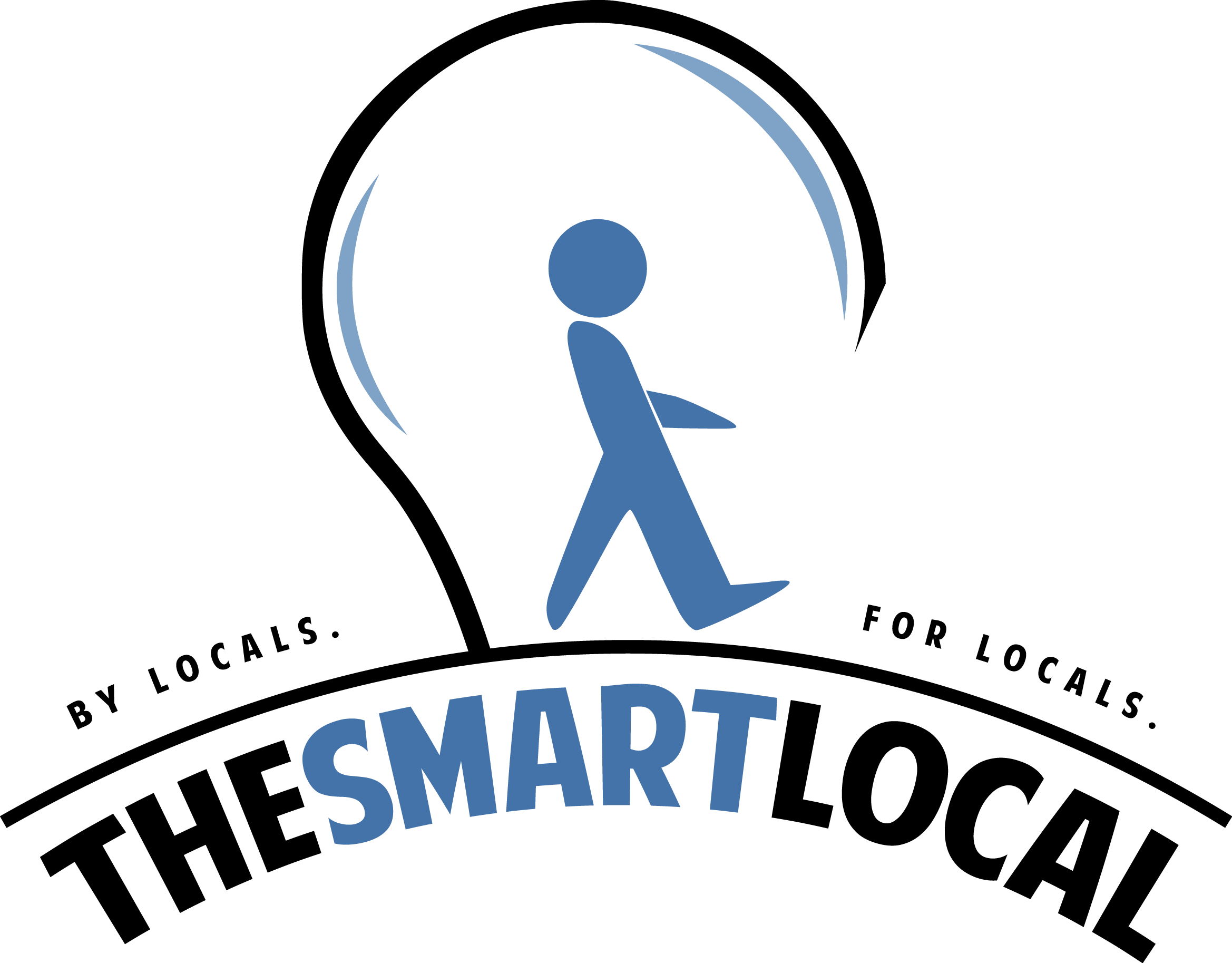 Drop us your email so you won't miss the latest news.