Gardenage by Craftman in Shah Alam
---
Millennials don't usually consider plant nurseries and gardens as their go-to hangout spots with friends. But to cater to cafe-hopping millennials with an interest in plants, plant nurseries in Malaysia are slowly jumping on the bandwagon and serving coffee in their plant-filled spaces so patrons can dine surrounded by lush greenery.
In southern Shah Alam, Gardenage by Craftman is a hidden plant boutique with an aesthetic cafe, serving delicious meals and drinks for those who want to dine in a cafe centred around plants.
---
An aesthetic cafe with plenty of plants
---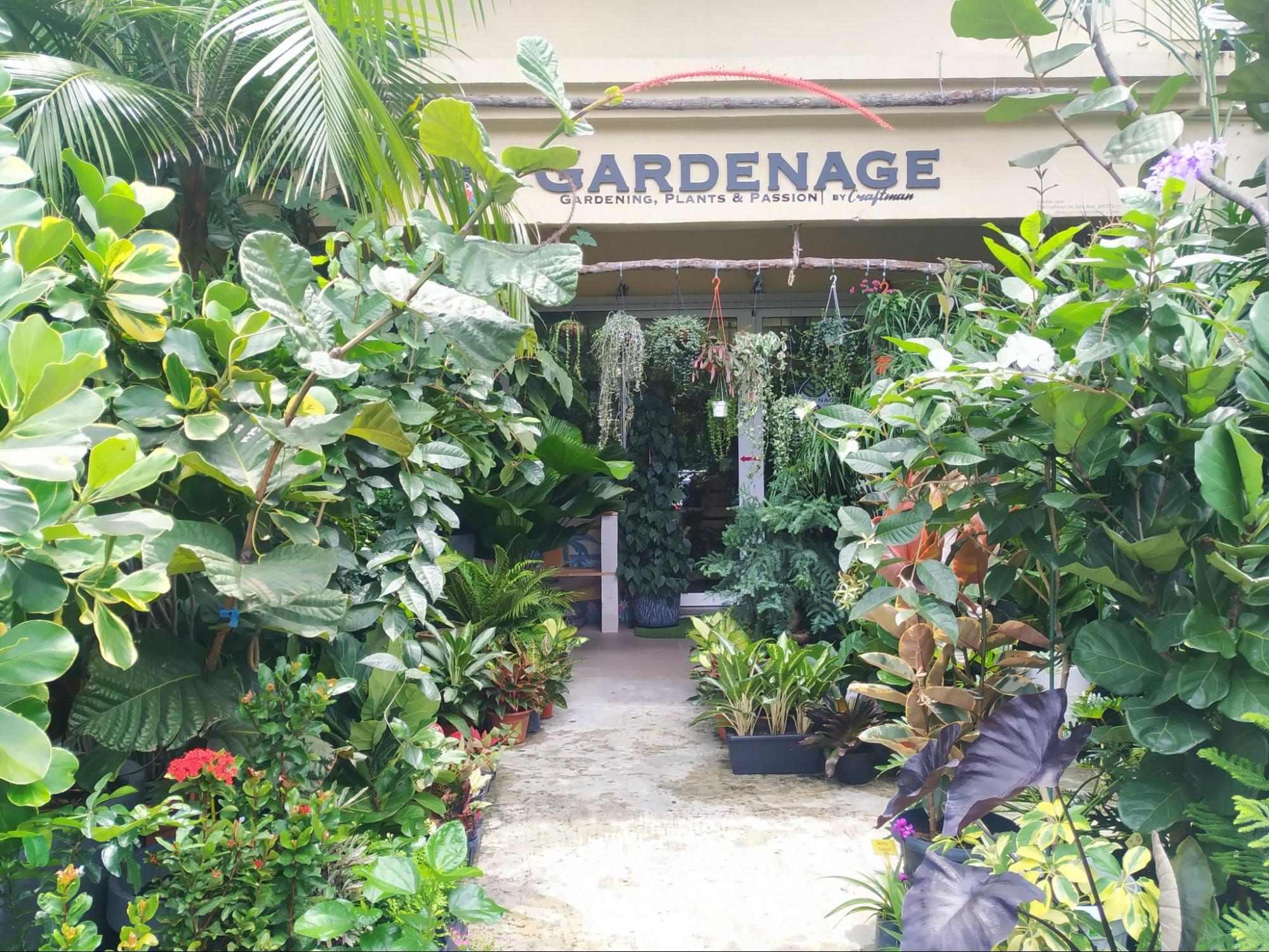 Image credit: Siva Selan
The interesting part about Gardenage is that you wouldn't even know there's a cafe inside until you walk in. From the outside, the place looks like a regular plant nursery overshadowed by large leaves and various potted plants.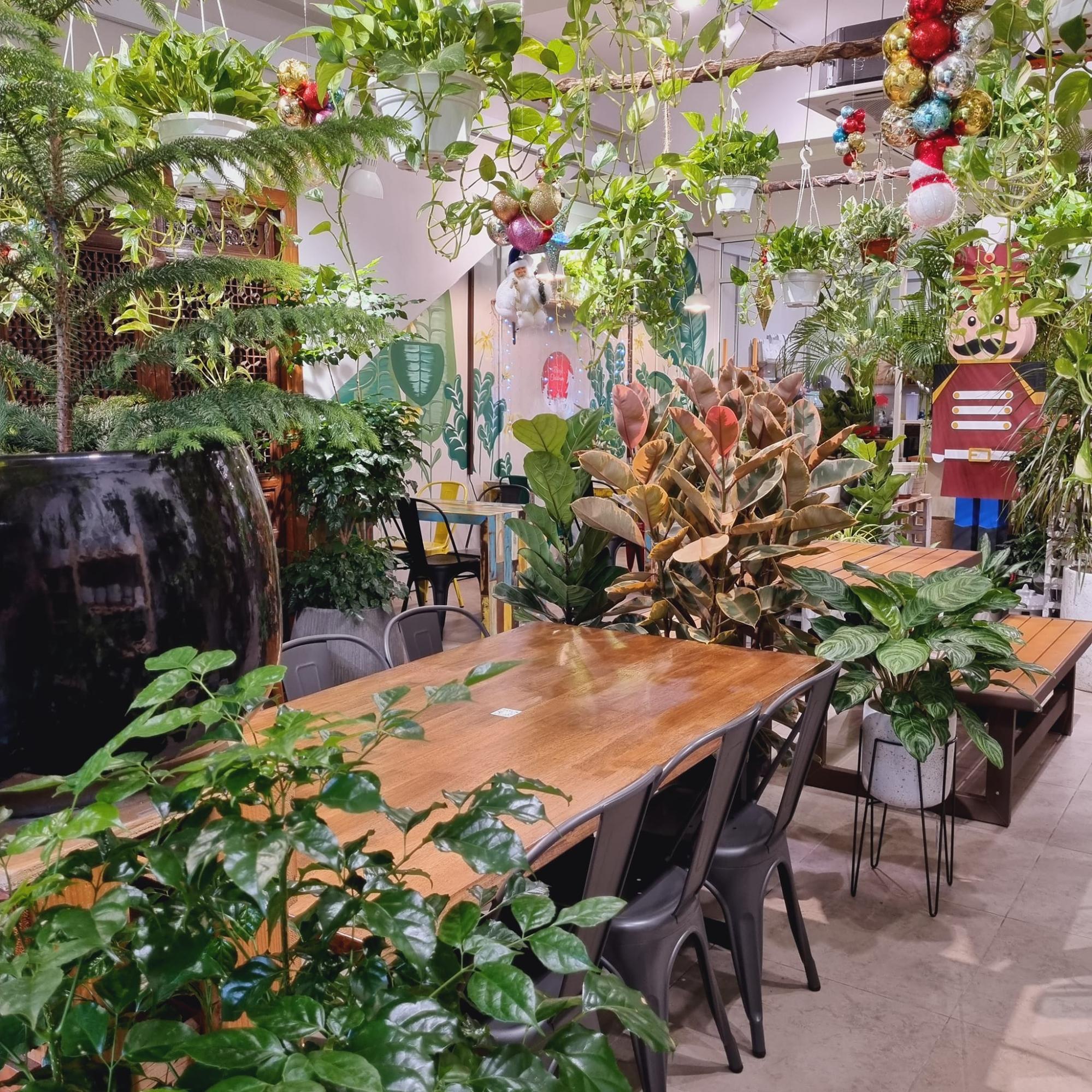 Image credit: Gardenage MY
But if you get close enough to the main entrance, you'll spot all the trappings of a cafe within the shop lot. The cafe, called Cafe Lot 8, is a real treat for visitors, as it is decorated with live plants and colourful pots neatly arranged on shelves.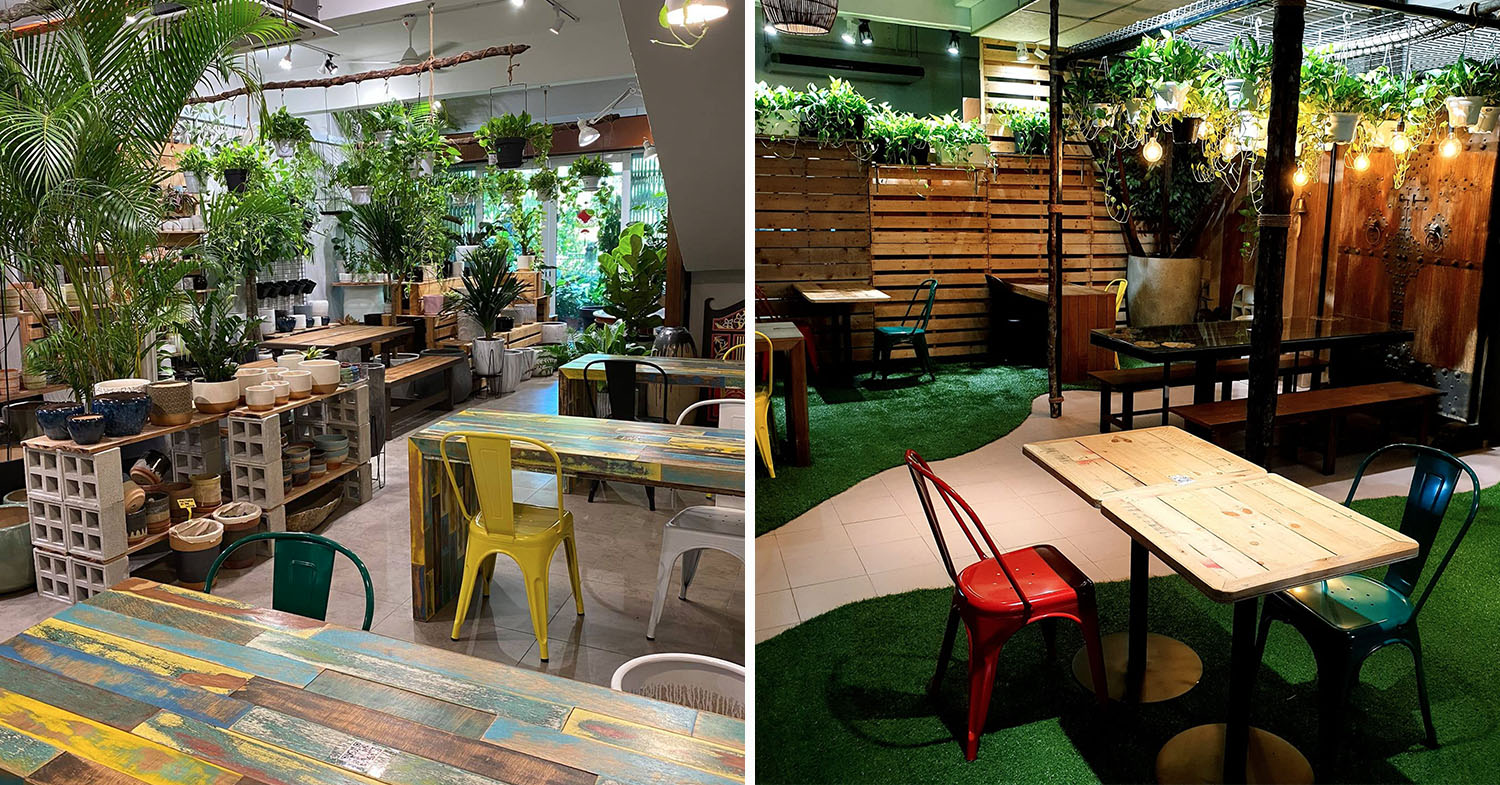 Image credit: Gardenage MY & Gardenage MY
The dining area is surrounded by different kinds of plants such as Areca palms, money plants, and other exotic species combined with filament bulbs that create a calming ambience. 
---
Croffles, flavoured lattes and refreshing tea 
---
Cafe Lot 8 serves scrumptious meals and mouth-watering desserts, along with classic drinks such as coffees and teas.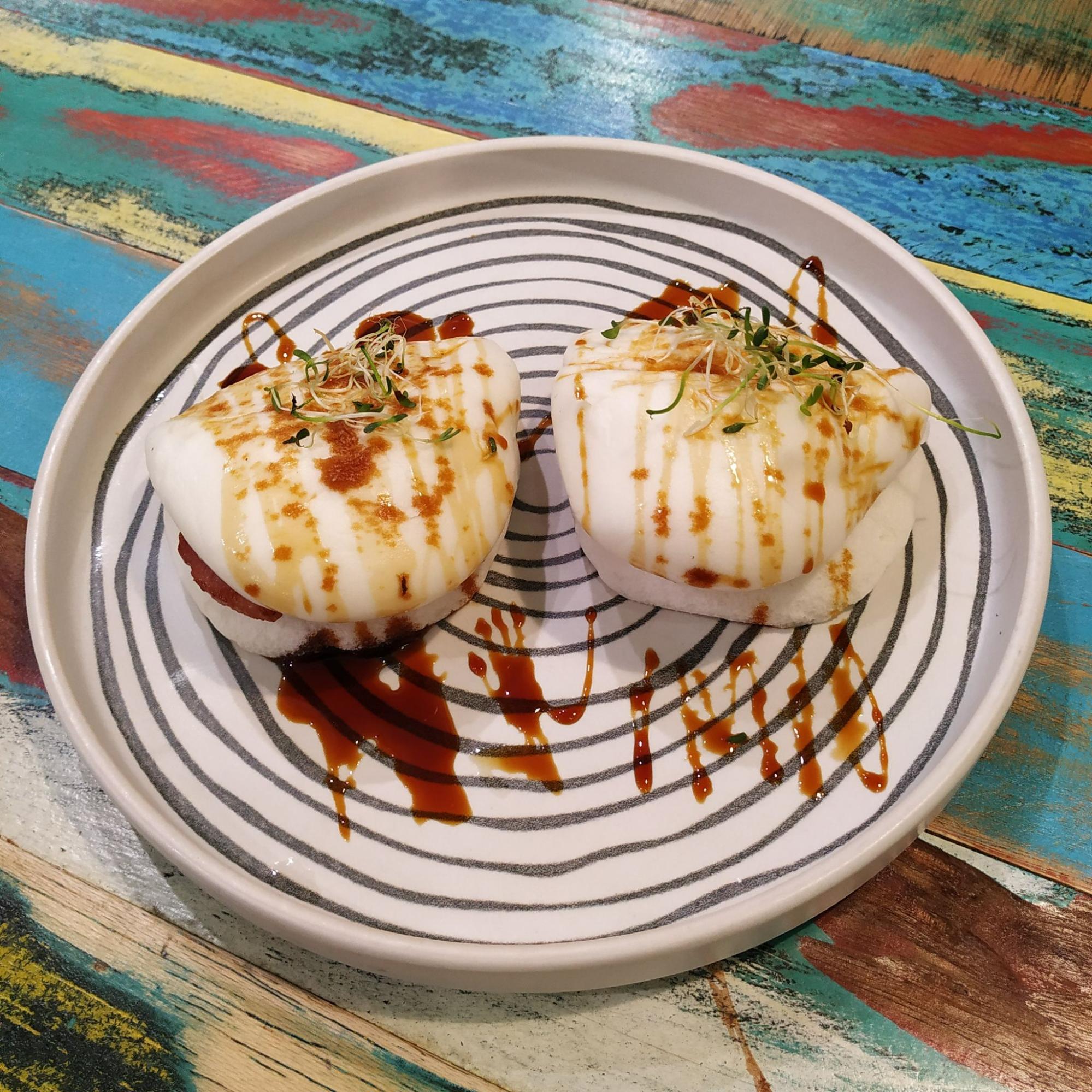 Image credit: Siva Selan
If you're planning to go there, do try their Smoked Duck Mantau (RM14) and Croffle Sabayon served with Onsen eggs (RM25) for starters. The first dish sandwiches smoked duck slices between steamed Chinese buns, topped with a special Shoyu glaze that makes it a complete dinner.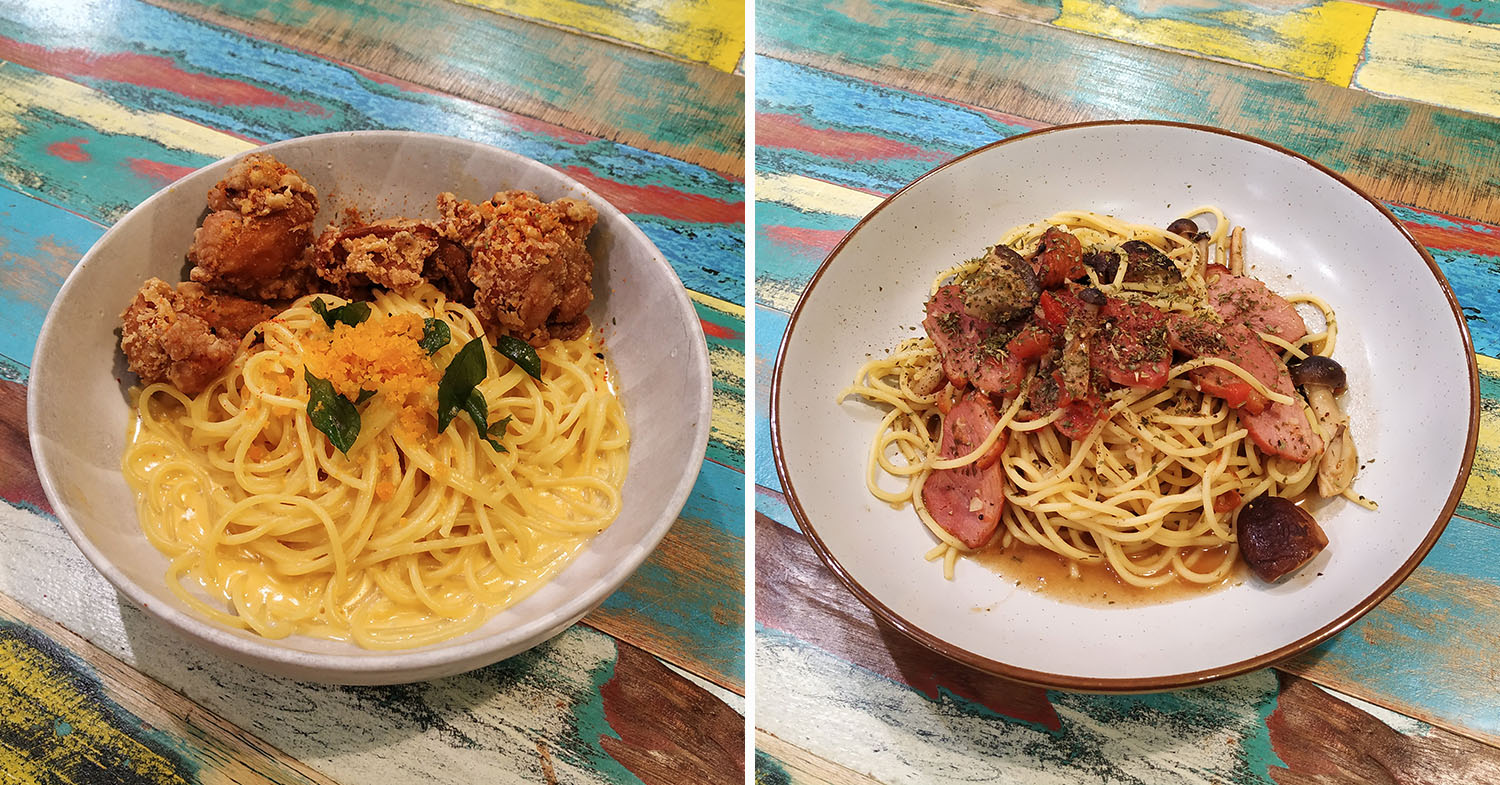 Image credit: Siva Selan
But if you're a little more hungry, then main course meals such as the Buttermilk Salted Egg Pasta with Karaage (RM25) or the Aglio Olio with Mixed Mushroom and Smoked Duck (RM27) is the way to go.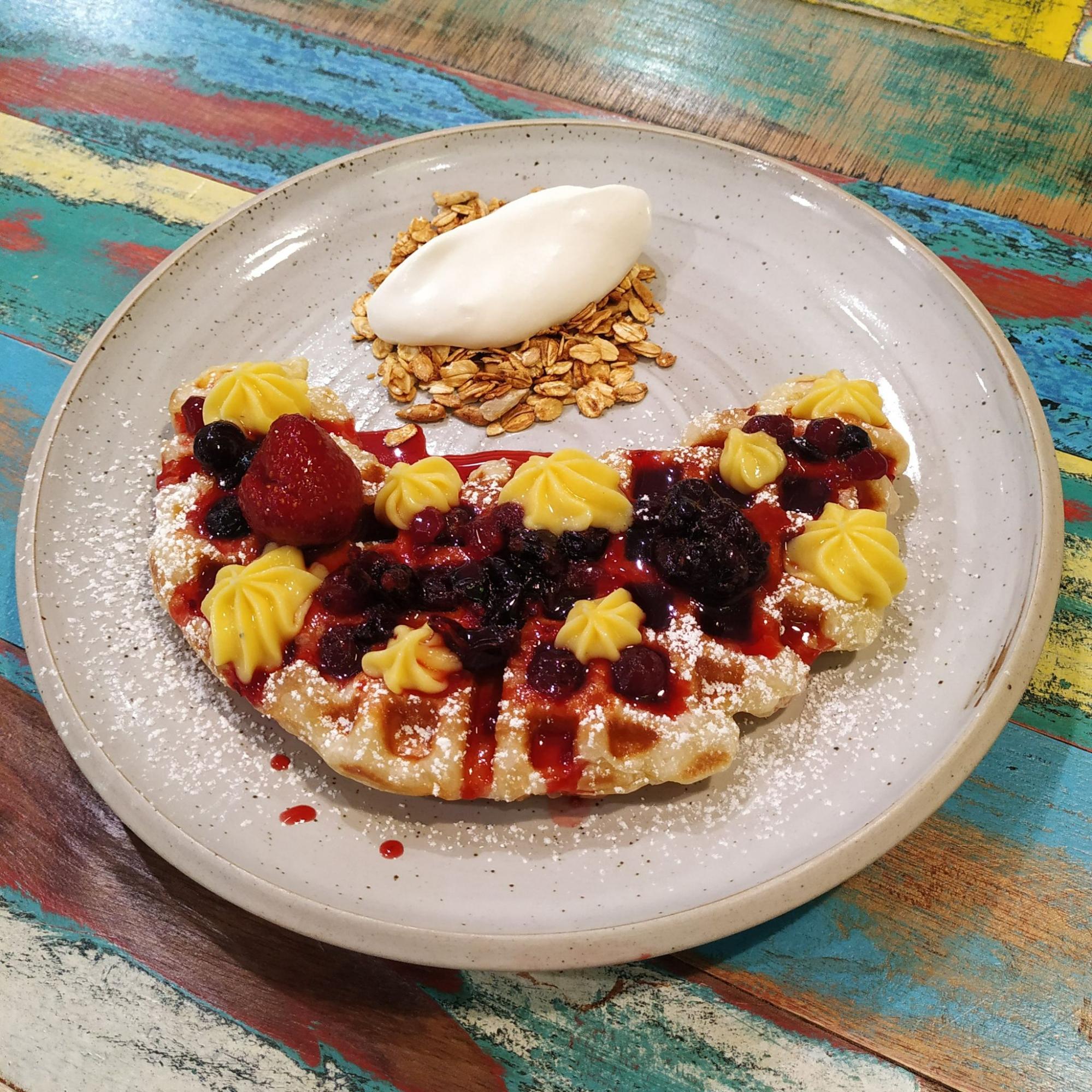 Image credit: Siva Selan
To add a sweet touch to your day, we recommend the Brrr-berry (RM21) or the Ms Peaches (RM21) for a one-of-a-kind dessert. The first dish comprises crispy, chewy waffles topped with a mixed berry compote and sweet creme patissiere, along with French whipped cream and crunchy granola for a fulfilling pudding experience.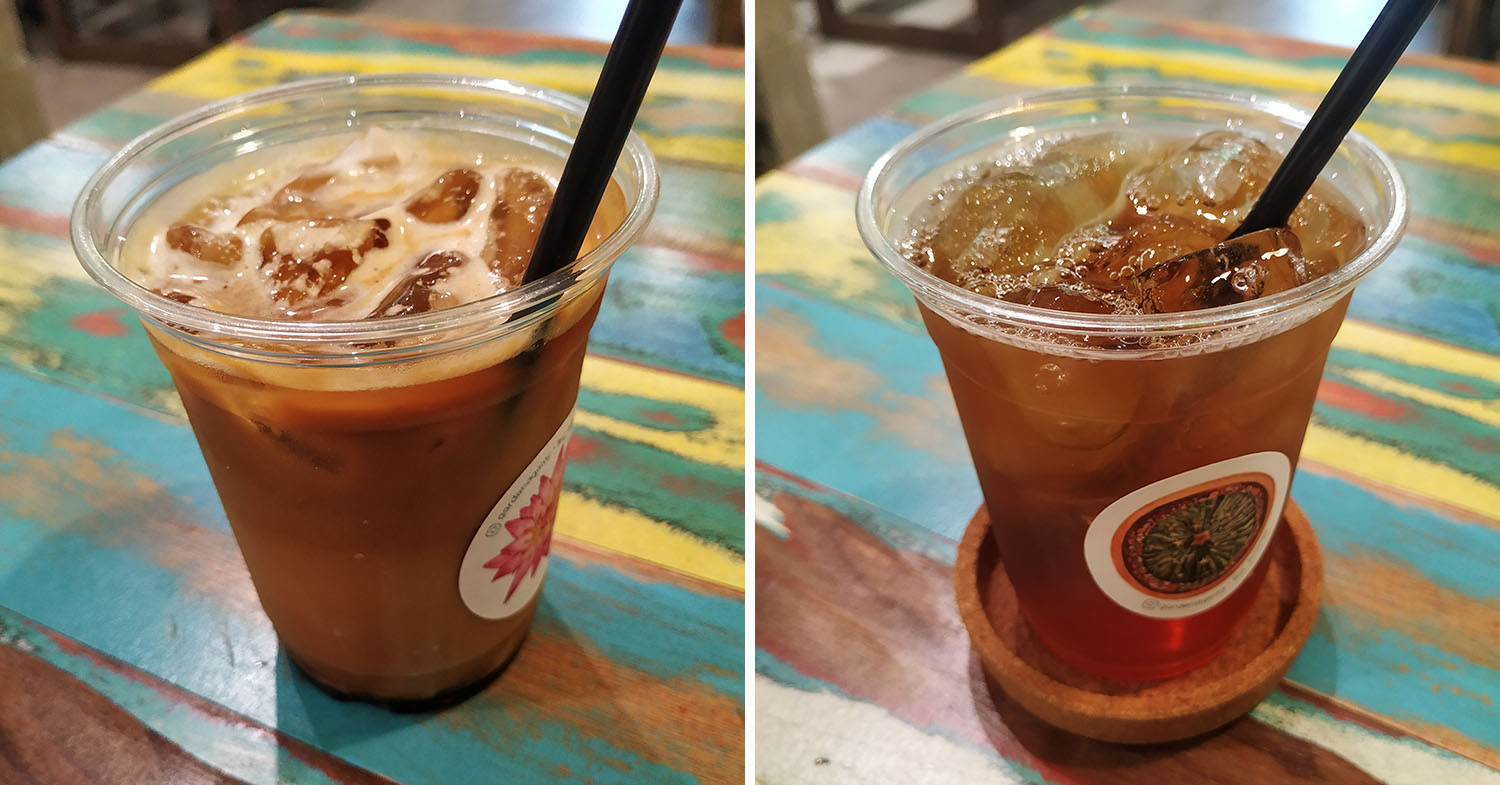 Image credit: Siva Selan
No meal is complete without a satisfying drink. Cafe Lot 8 at Gardenage offers plenty of drink options for guests, too. There's freshly brewed coffee for as low as RM6 per cup, to flavoured lattes such as the Gula Melaka, Coconut and Hazelnut Latte (RM13/each).
Non-coffee lovers can go for Japanese matcha (RM12) or flavoured teas – passion fruit tea (RM7) or lemongrass and ginger (RM7) – for something more refreshing.
---
Live plants and colourful pots up for grabs
---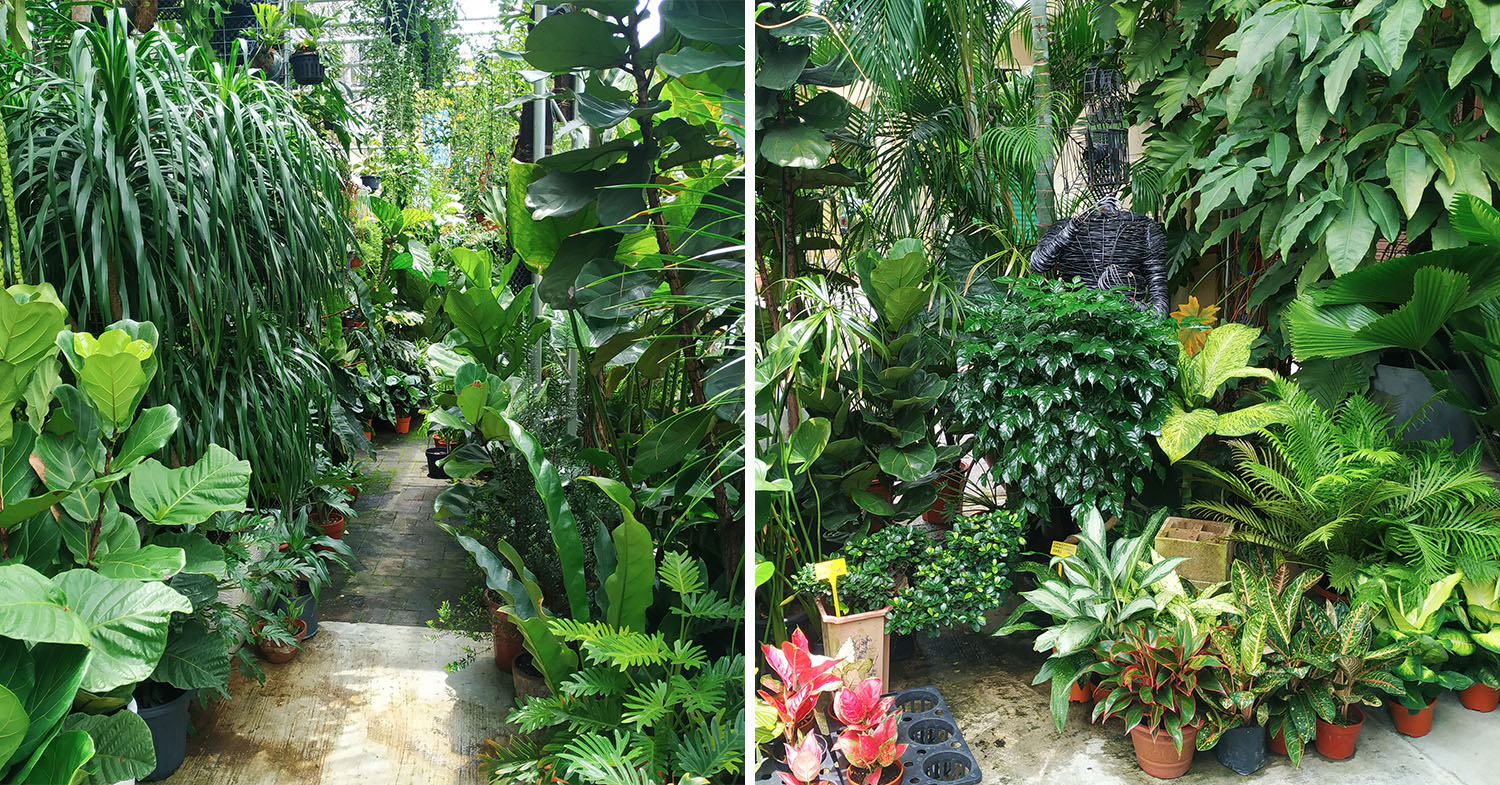 Image credit: Siva Selan
If you're passionate about plants, then Gardenage is a great place for you to grab various kinds of live plants as well as colourful pots. 
There are plenty of flowering and non-flowering plants such as Begonia Rex and Caladium Strawberry Star dotted around the nursery, each with a price tag attached to them.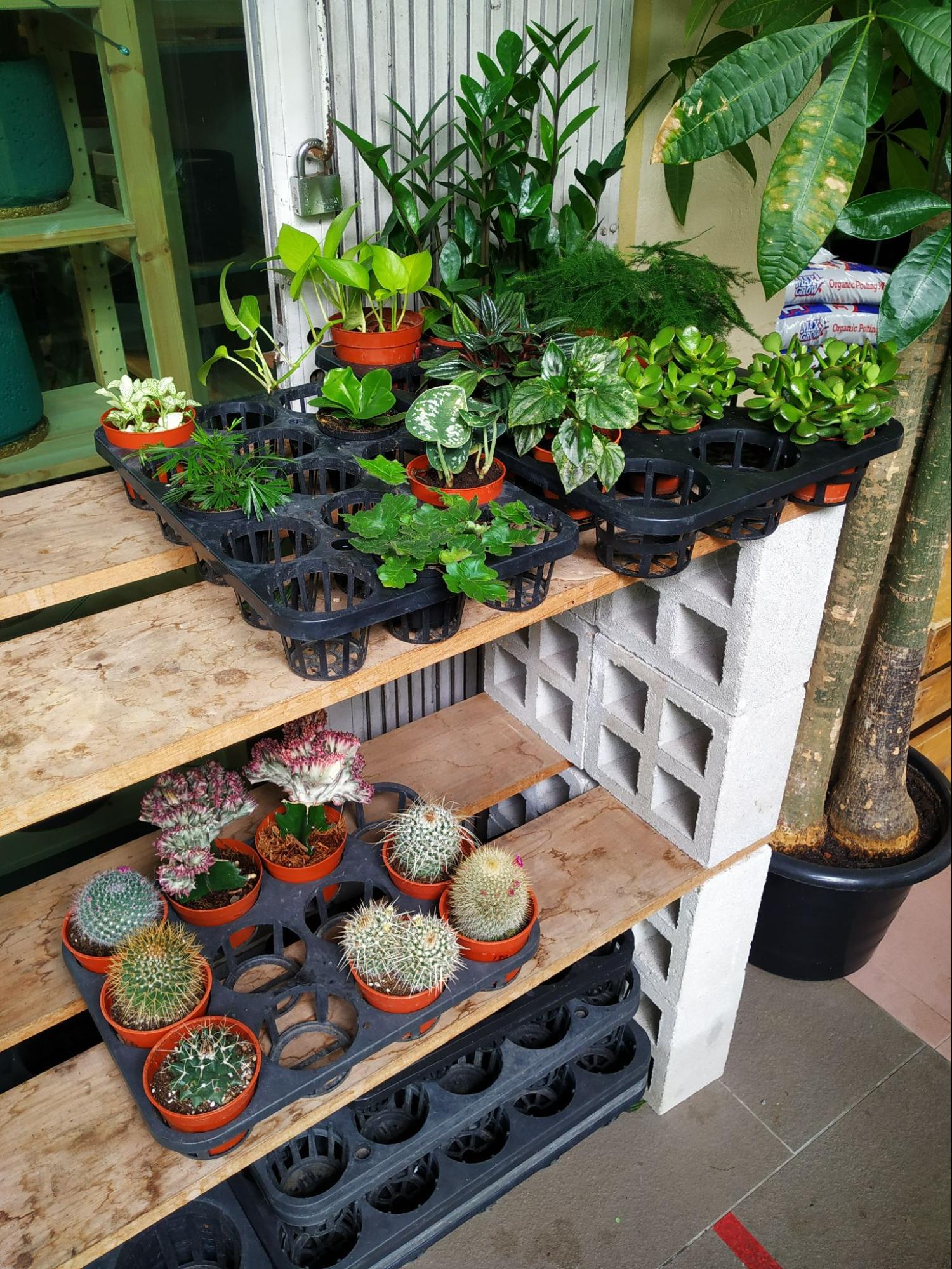 Image credit: Siva Selan
The colourful pots also come in various sizes and designs, making them another highlight at the boutique. Smaller pots for mini plants like succulents and cacti go for as low as RM5.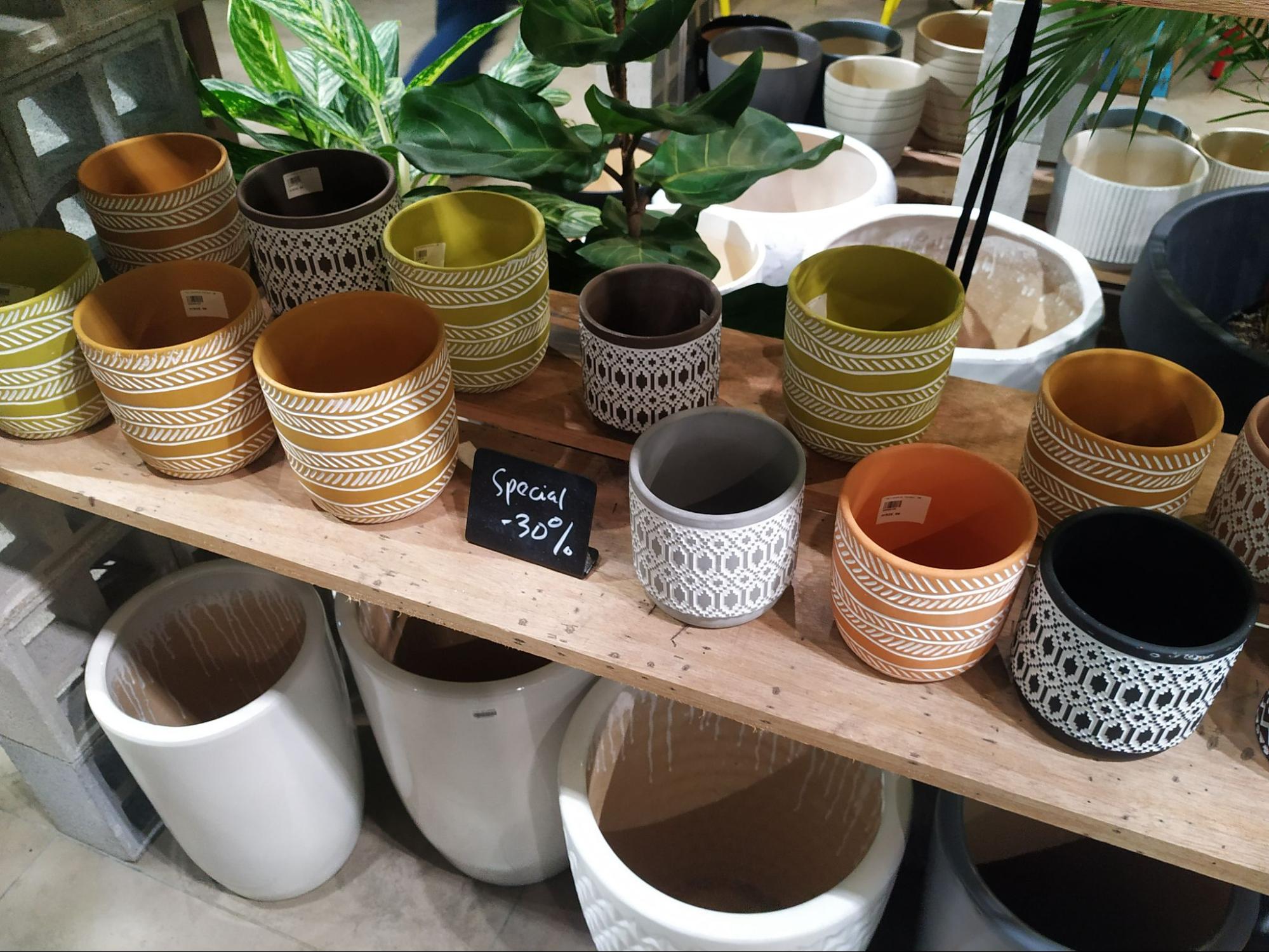 Image credit: Siva Selan
Or you can go for bigger ones suitable for outdoor plants such as Elephant ears and Monstera, among others. Do look out for textured pots with special discounted rates if you're sticking to a budget – we spotted a 30% discount on pots during our visit.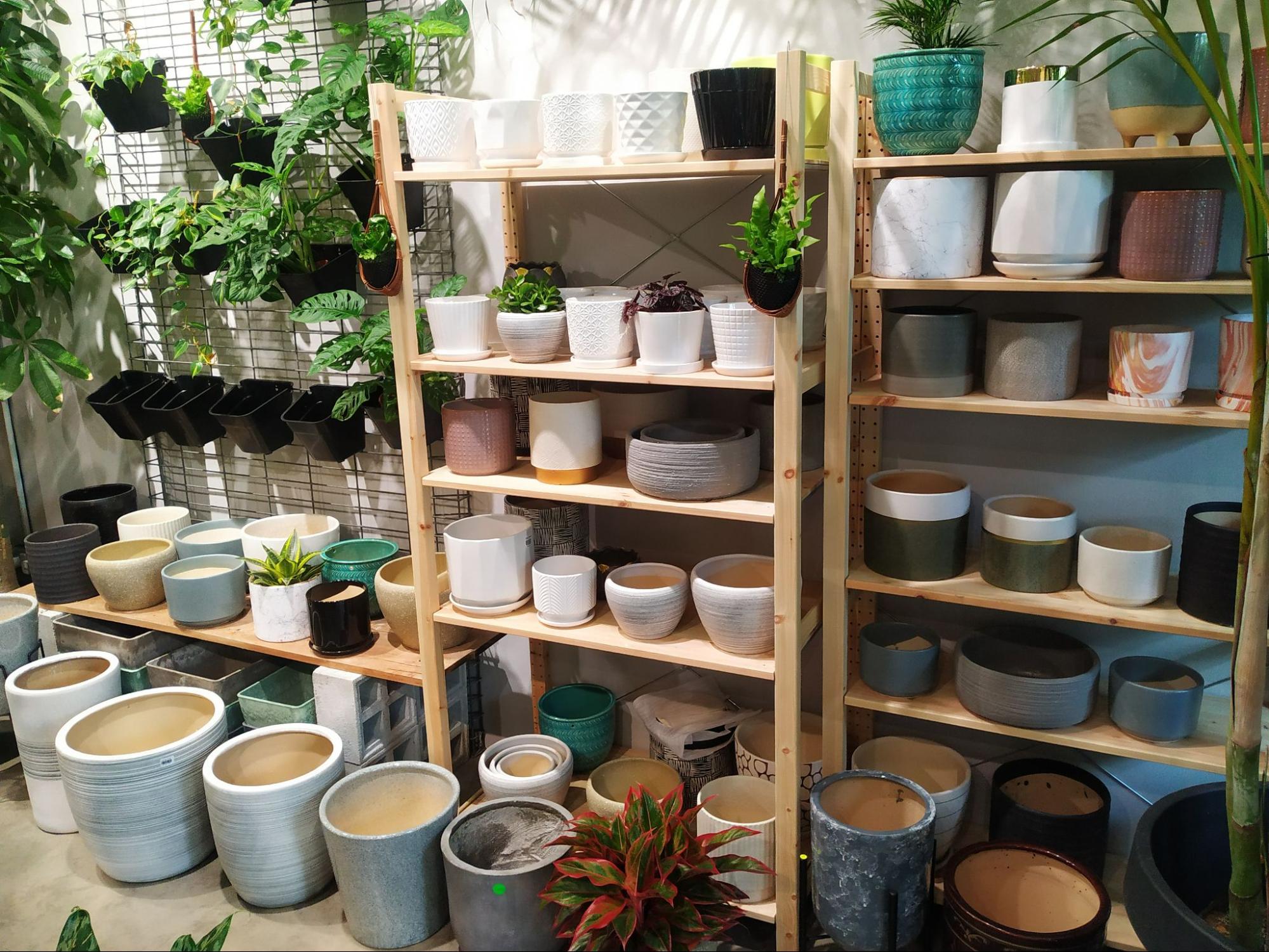 Image credit: Siva Selan
The friendly owner of the place often sticks around for assistance. So, if you're in doubt of the type of pots suitable for your plants, or want to know more about the store's selection of species and variants, feel free to ask them for help.
---
Gardenage by Craftman, a cosy plant boutique with a cafe in Shah Alam
---
With its live plants, colourful pots and hidden aesthetically pleasing cafe, Gardenage is a one-of-a-kind plant boutique that you should definitely consider visiting in Klang Valley. 
The growing interest among millennials to hunt for unique cafes and dining experiences has certainly paved the way for more unique places like this to open in Malaysia.
Address: 8, Jalan Anggerik Aranda A 31/A, Kota Kemuning, 40460 Shah Alam, Selangor
Opening hours: Tue – Fri 10AM-6PM | Sat & Sun 10AM-4PM (Closed on Mondays)
Telephone: 012-505 6028
Gardenage by Craftman's Facebook | Instagram
Read more here:
---
Cover image adapted from: Siva Selan and Gardenage MY
Get more stories like this!
Drop us your email so you won't miss the latest news.