Gong Cha's new mint chocolate series
---
Mint is not an uncommon addition to our snacks. Malaysians might recall snacking on one or more Andes Chocolate Mints while growing up. When paired with chocolate, you get a treat that's both sweet and refreshing. For dessert lovers who can't resist the combo – and maybe even some non-fans – Gong Cha just released a Mint Chocolate Milk Tea with Pearl, which uniquely mixes mint and chocolate bubble milk tea.
---
Minty and sweet flavours in a bubble milk tea
---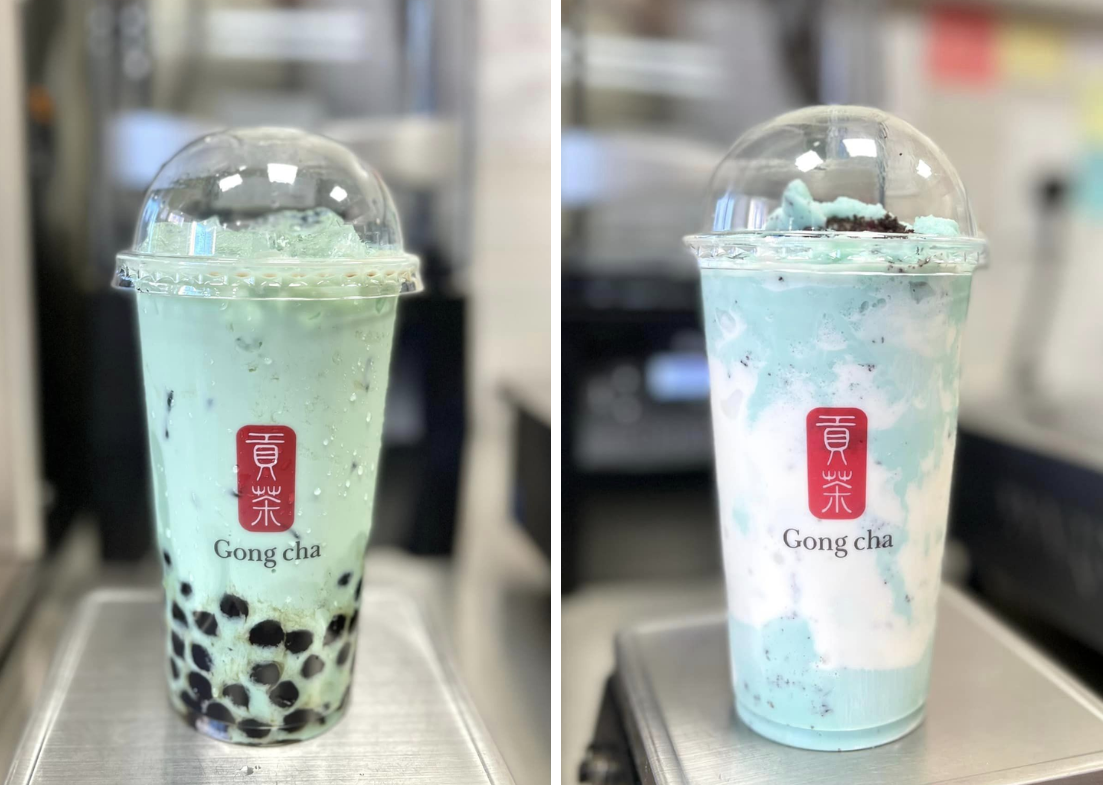 Image adapted from: Gong Cha Dorchester and Gong Cha Dorchester
Gong Cha has been known to experiment with different bubble milk tea flavours. In Singapore, they recently released a head-turning Tomato Bubble Tea. The latest unique drink that has been added to their menu at outlets around the world is the Mint Chocolate Milk Tea with Pearl (RM13). 
Officially launched in Malaysia yesterday, and now having gone viral among netizens, this unique beverage combines chocolate milk tea, pearls and peppermint. It's part of their new seasonal drinks called Sip of Magical Mint – just in time in Christmas.
Two other seasonal drinks are also part of the lineup, the Mint Chocolate Smoothie (RM14) and Mint Oreo Smoothie (RM14).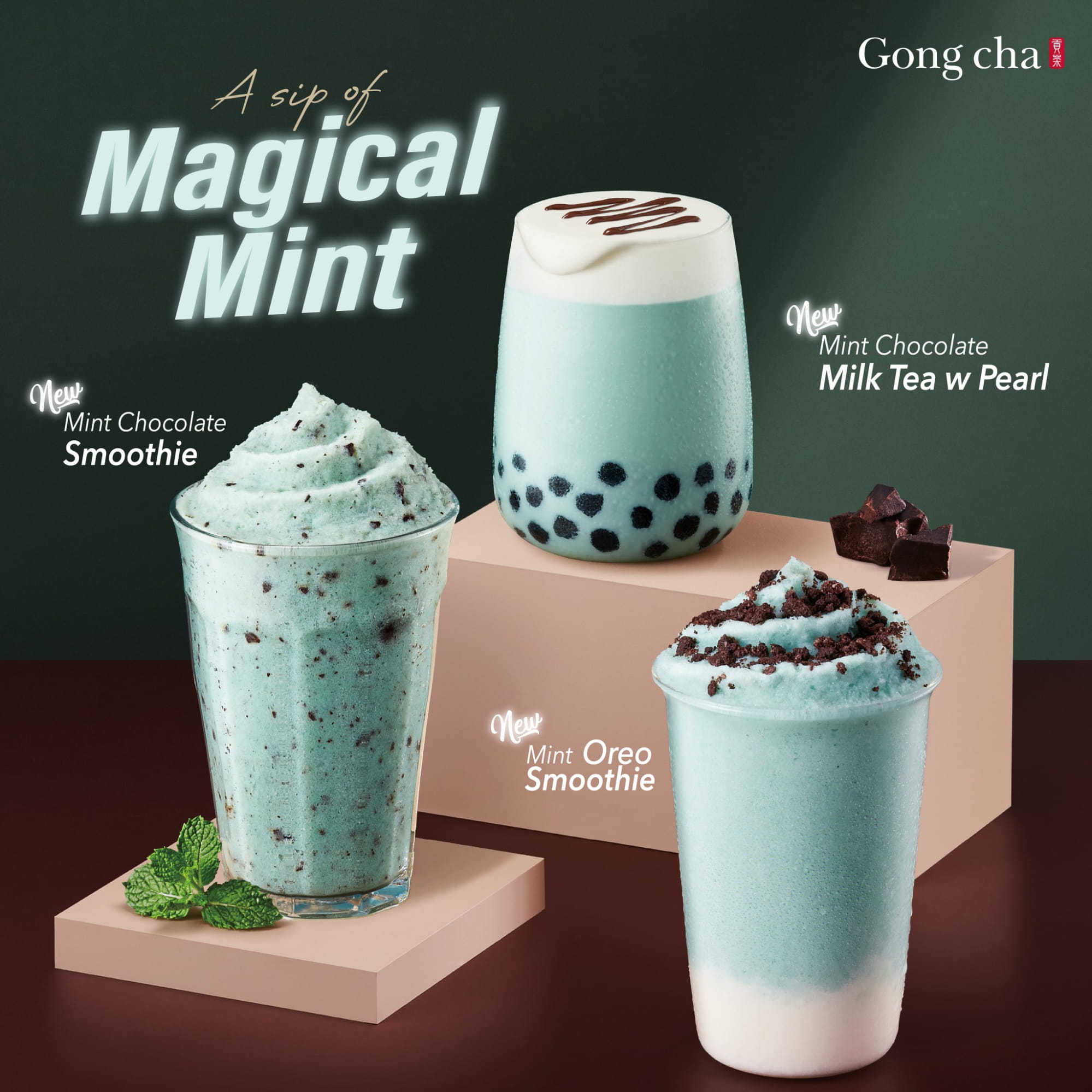 Image credit: Gong Cha Malaysia
While chocolate milk tea is something many of us are already familiar with, the refreshing addition of mint in Gong Cha's new chocolate milk tea flavour is the most eye-catching one. It'll be a delight for mint lovers too. 
Toothpaste jokes aside, the drink is turquoise in colour and has a good balance of mint and chocolate milk tea. Though, mint chocolate fans will admit to wanting a stronger dose of mint in the new drinks. The chewy pearls, as always, are a nice plus to the milk tea.
---
Gong Cha releases mint chocolate milk tea with pearls
---
Not everyone may agree on mint chocolate – you either love it, or dislike how it reminds you of toothpaste. But mint lovers will certainly enjoy trying these new mint chocolate-flavoured beverages from Gong Cha.
The seasonal drinks are available at all Gong Cha outlets, excluding Sabah outlets.
More unusual combos here:
---
Cover image adapted from: Gong Cha Malaysia and Gong Cha Dorchester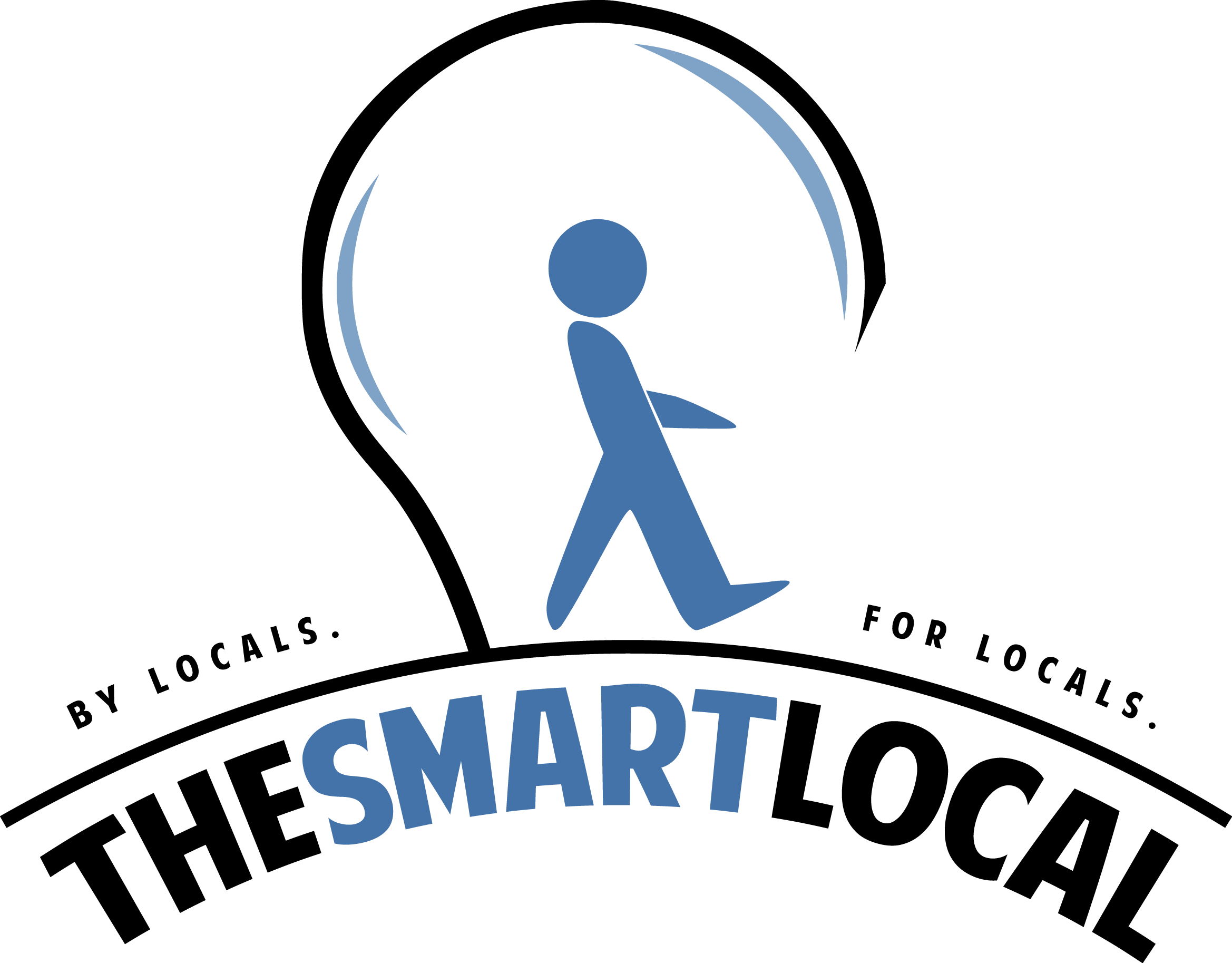 Drop us your email so you won't miss the latest news.