Things to do in Hokkaido, Japan
---
With Japan finally shaking off most of its travel restrictions, many of us are thrilled to be able to head to the Land of the Rising Sun again. Though the buzzing attractions of Tokyo and Osaka beckon us, there's certainly more to the country to explore beyond its famed cities.
If spending time outdoors and discovering local food are on your travel bucket list, the region of Hokkaido is the destination for you. Best known for its winter snow festivals, it's also home to plenty of nature-filled attractions that are every bit as fun as the crowded urban centres. 
From soaking up postcard views of gleaming lakes to shopping at cottage shops set in a forest, here are 10 exciting things you can do in Japan's second-largest and northernmost island.
---
1. Snap portraits among pink kochia at Takino Suzuran Park
---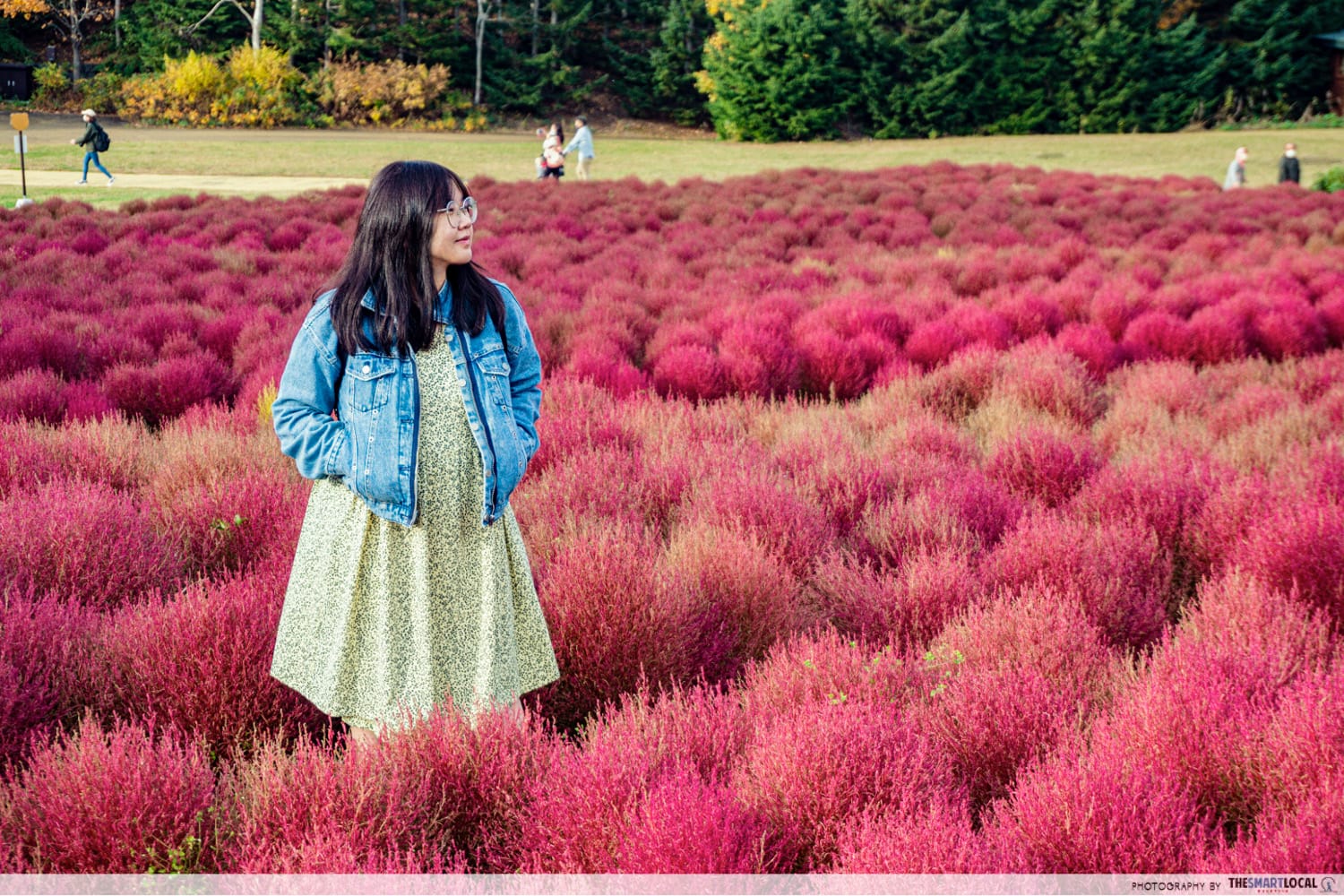 One of Hokkaido's many charms is its lush flower fields – Farm Tomita being a popular one among travellers. In Sapporo, the lesser-known but equally stunning Takino Suzuran Hillside National Park hosts a patchwork of seasonal blooms, among which the fluffy and pink kochia, or summer cypress, is a highlight in autumn.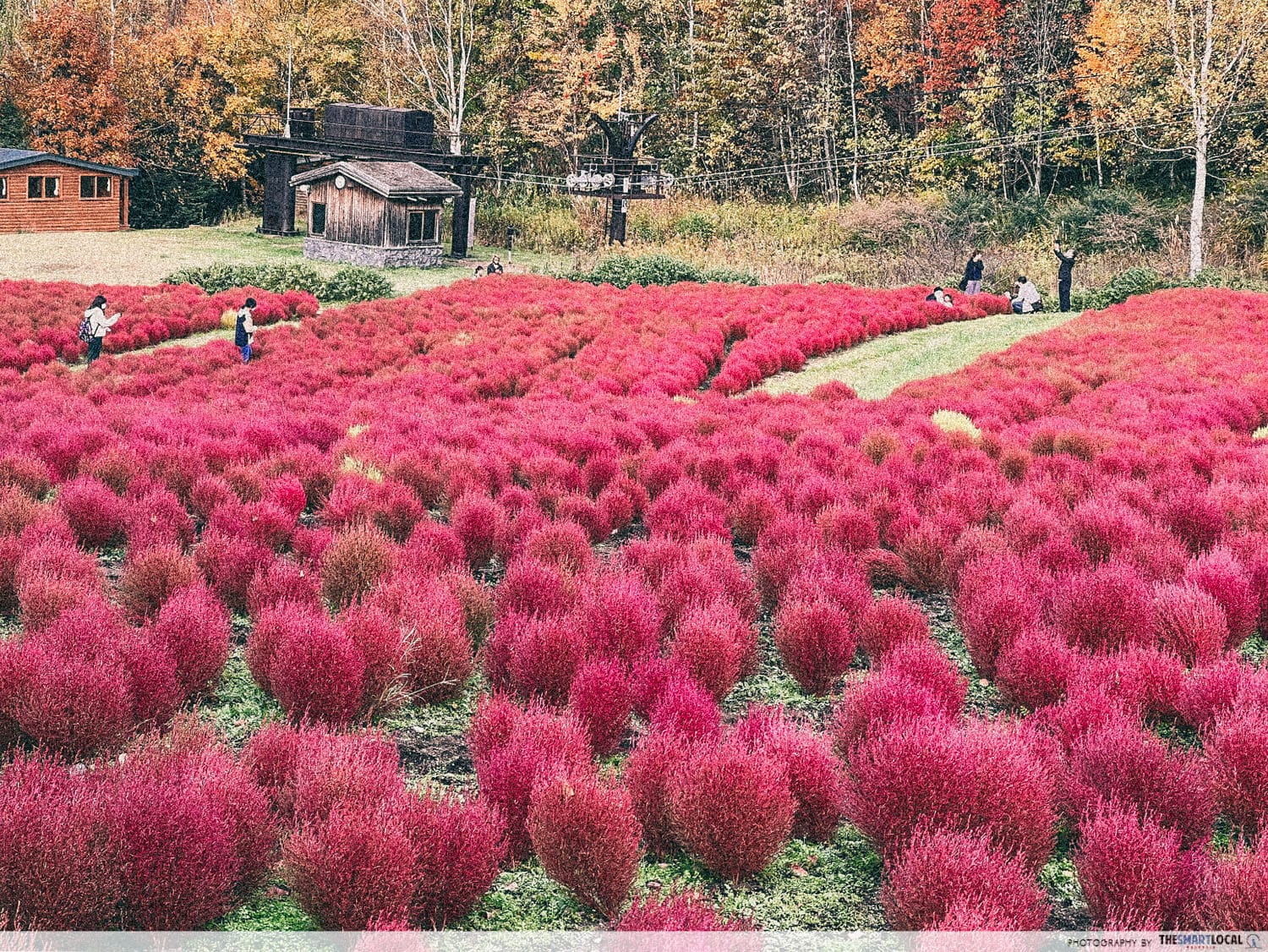 About 6,000 oval-shaped bushes burst into vibrant colour in the park's flower garden in October, looking very much like a humongous fuzzy pink rug from afar. This site is popular among locals and tourists alike, particularly when these plants turn from a summery green to an autumnal pink that makes for an eye-catching photo backdrop.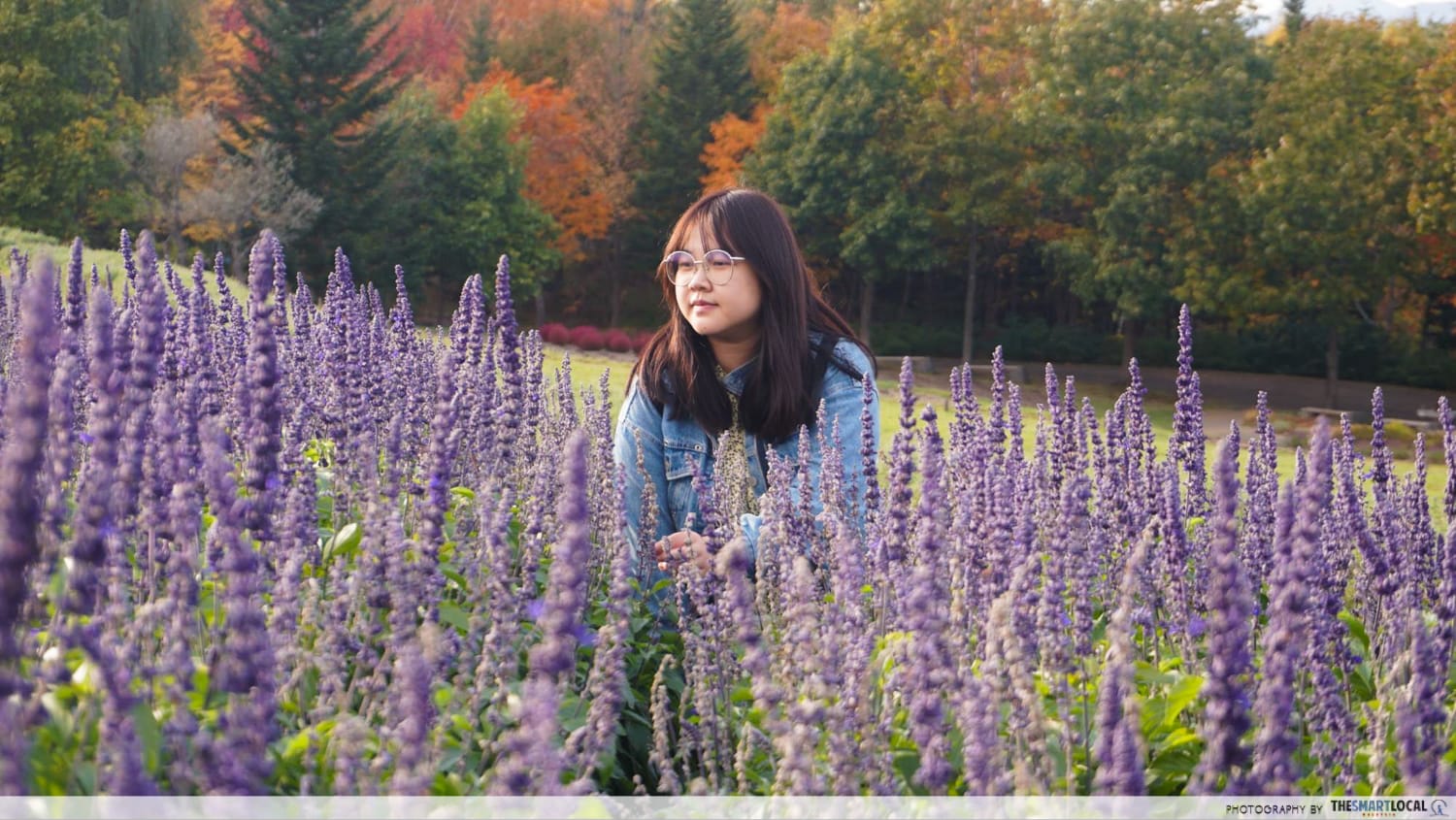 If your travel plans don't coincide with the timing of the kochia transforming into their pink glory, don't worry – they're replaced with tulips in red and yellow in late May. Other zones worth checking out all year round in the massive 400-hectare park include picturesque waterfalls and a forest-inspired playground. 
To put the park's size into perspective, it's about four times larger than the Perdana Botanical Gardens in Kuala Lumpur. So, rest assured, you're guaranteed to find something to do here. 
During the winter season, Takino also hosts a variety of fun activities on the snow-blanketed grounds – tube sledding down a 200m slope is an especially popular activity.
Price: ¥450/pax (~RM14.44) for those over 15 years old | ¥210/pax (~RM6.74) for those over 65 years old | Free entry for kids
Address: 247 Takino, Minami Ward, Sapporo, 005-0862, Hokkaido, Japan
Opening hours: 9am-5pm, Daily (20th Apr-31st May & 1st Sep-10th Nov) | 9am-6pm, Daily (June to August) | 9am-4pm, Daily (23rd Dec-31st Mar)
Contact: +81 011-592-3333
---
2. Discover five lakes & bear tracks at Shiretoko Goko Lakes 
---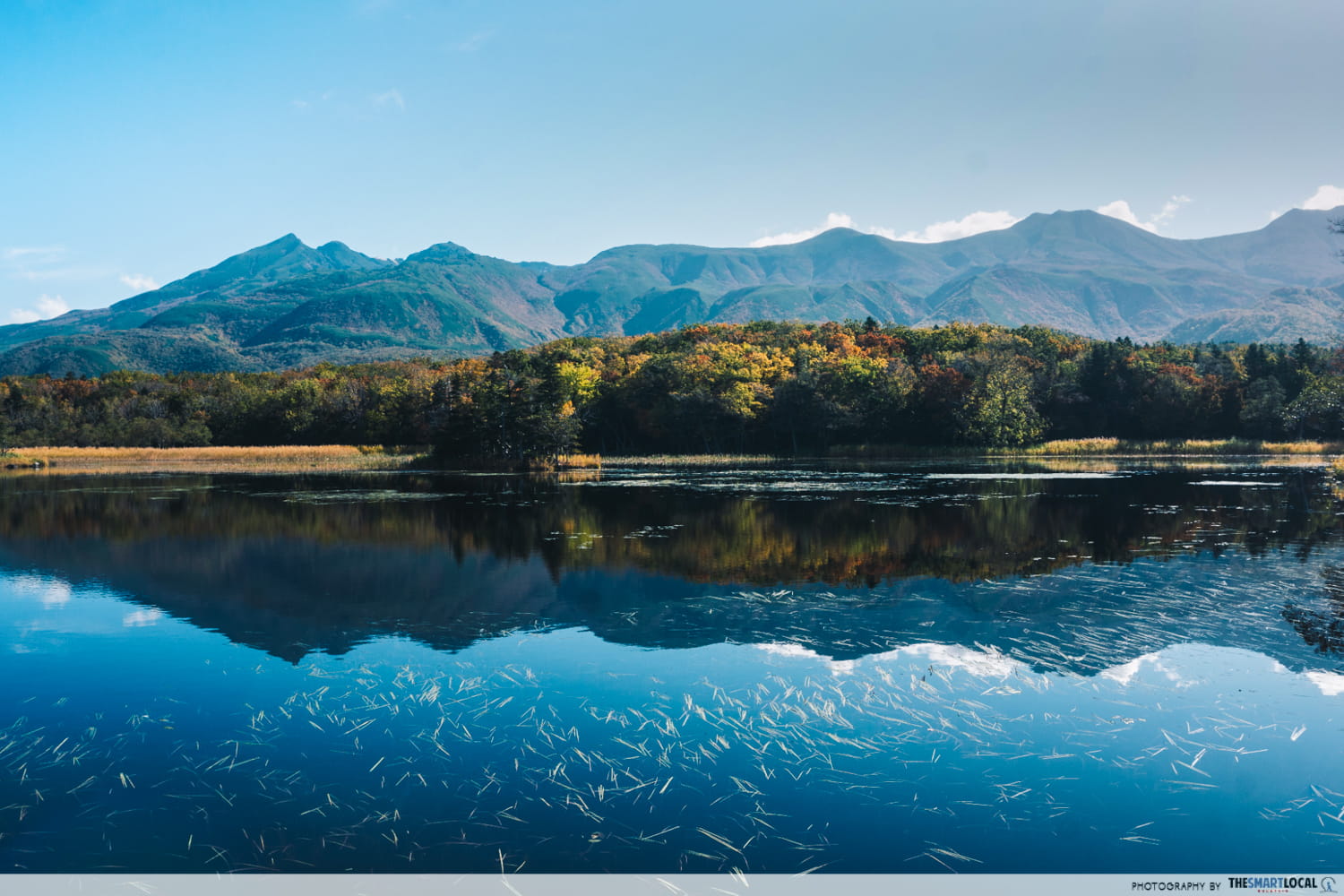 A bear encounter is the very last thing anyone wants to experience on a holiday. But exploring the Shiretoko Goko Lakes in Shiretoko, Hokkaido, and coming across fresh bear tracks like we did is a small thrill worth experiencing.  
Fun fact: At least 6,000 brown bears can be found in Japan – and all are in Hokkaido.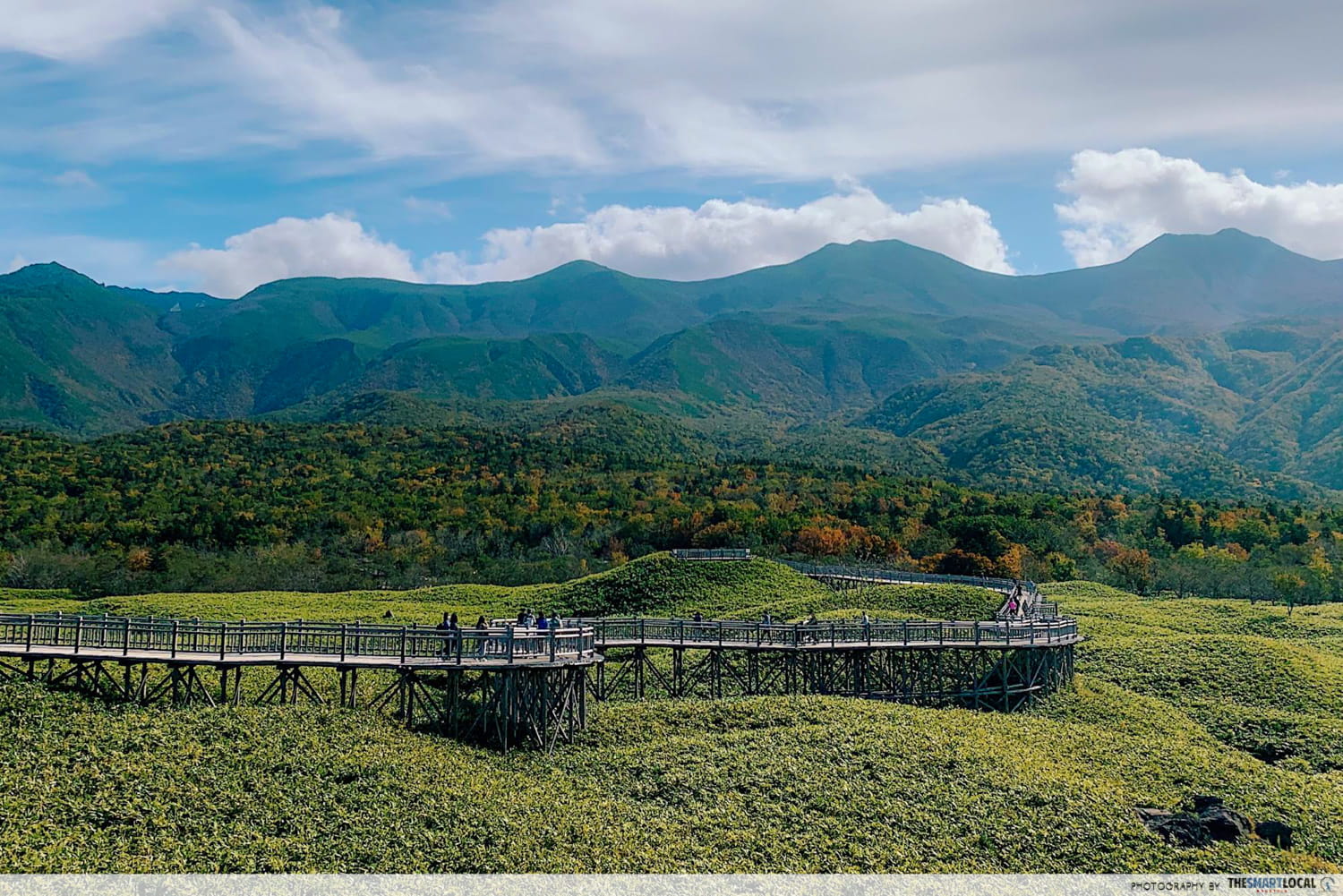 Shiretoko Goko Lakes comprises five small lakes nestled in the Shiretoko mountain range. The lakes, surrounded by beautiful and varied scenic landscapes, are designated as a UNESCO World Heritage Site for its natural heritage. There's even a 800m-long elevated wooden path where shutterbugs can enjoy and snap photos of the scenery from different angles.
While the lakes are a definite must-see, the encompassing park is also a habitat for various local wildlife, including woodpeckers and brown bears. About 400 of Hokkaido's brown bears call Shiretoko home.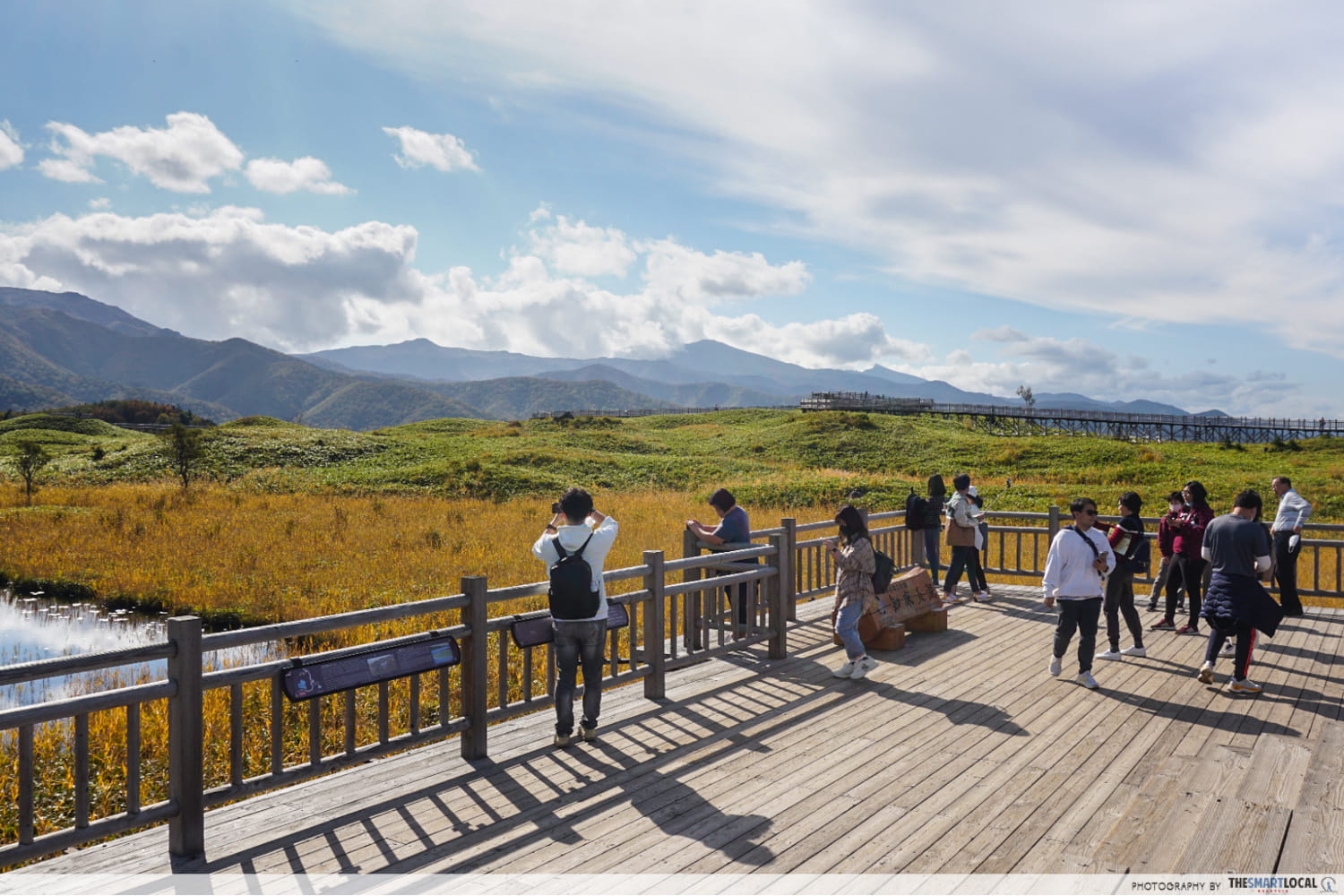 For more close-up views of the lake – and to explore traces of local brown bears left in the wild – there's a ground pathway through a forest that begins at Shiretoko Goko Lakes Rest House. This path is open even during the active bear season from May to July, but supervised tours by registered guides equipped with bear spray are required for visits during this time.
Fun fact: It is illegal for the public to approach and feed bears in Japan. This is to keep a safe and comfortable distance between bears and humans.
There are 2 one-way route options to cover this forested trek. We opted for a short loop that took about 30 minutes to complete and passed by two lakes. Alternatively, you could go for a 1.5-hour long hike to see all five lakes.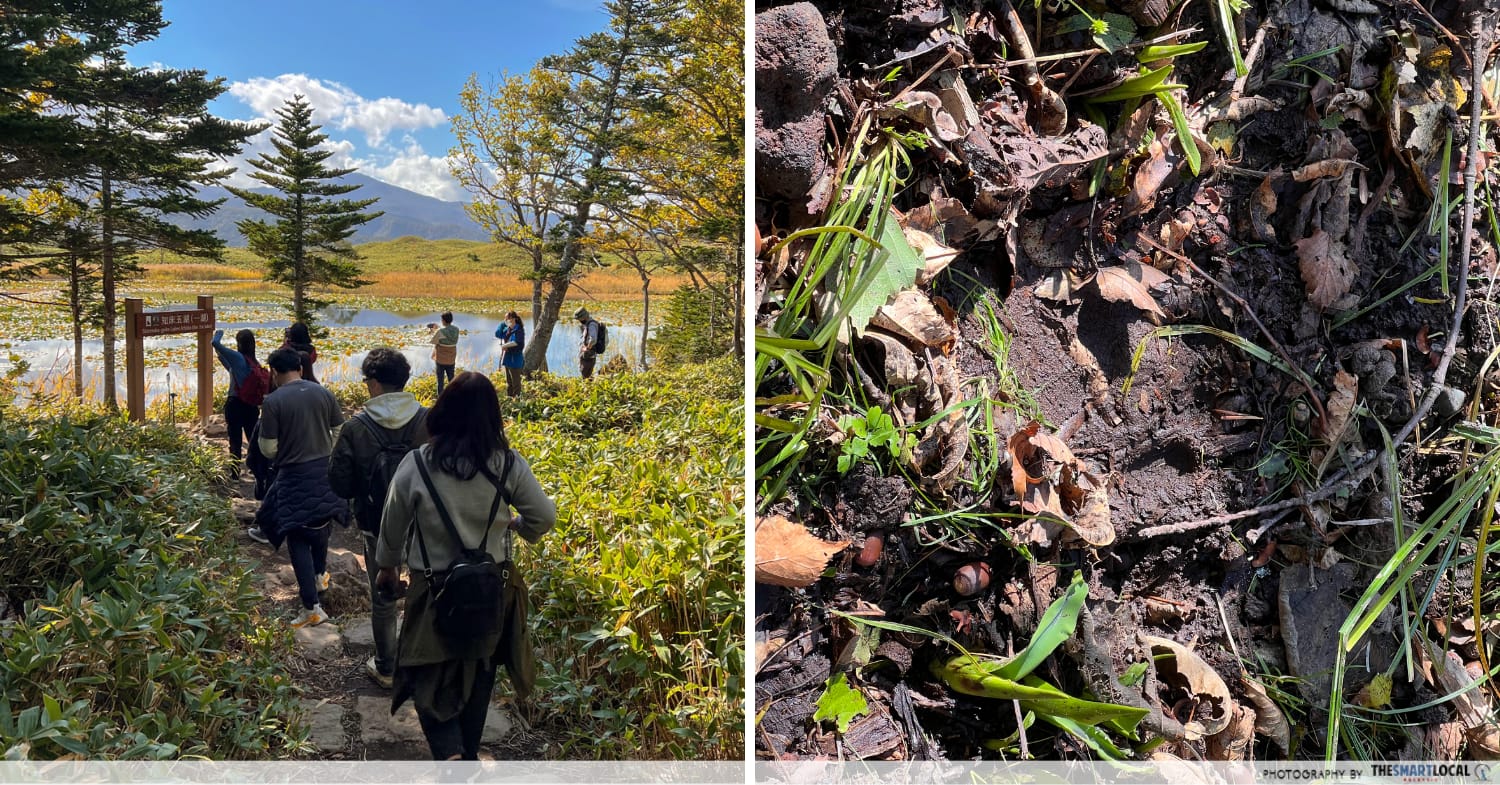 We spotted the fresh tracks of a brown bear imprinted in soft mud during our short hike.
Do note that visitors opting for the ground pathway are required to watch a short 10-minute lecture before their hike, which shares necessary info about preserving the surrounding vegetation and what to do in the case of a bear encounter. 
So plan ahead to ensure you have enough time for both the presentation and hike. 
Address: Shiretoko Goko Lakes Rest House, Shari Town, 099-4356, Hokkaido, Japan
Opening hours: 8am-6pm, Daily (20th Apr to 31st Aug) | 8am-5pm, Daily (Sep) | 8am-4.30pm, Daily (1st Oct to 8th Nov) | A full opening schedule can be found here
Contact: +81 0152-24-3323 | Shiretoko Goko Lakes website
---
3. Try katte don at Kushiro Washo Ichiba Market 
---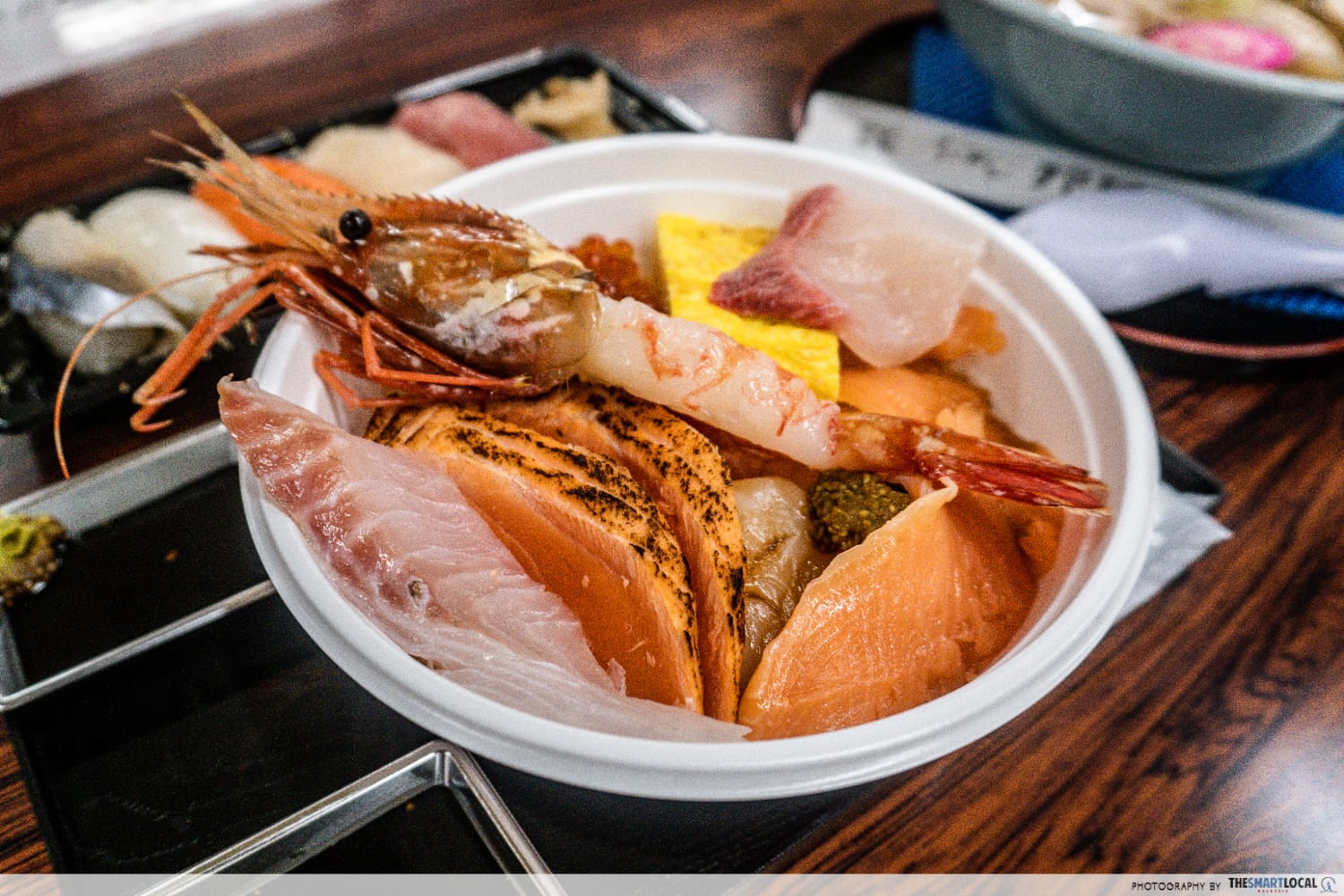 A holiday in Japan isn't complete without trying some sashimi. A lesser-known way to enjoy raw seafood here in Hokkaido is katte don, which comprises fresh seafood selected on the spot and served over hot rice. 
At the oldest market in Kushiro, Kushiro Washo Ichiba Market, you can dig into these seafood-topped rice bowls which originated here.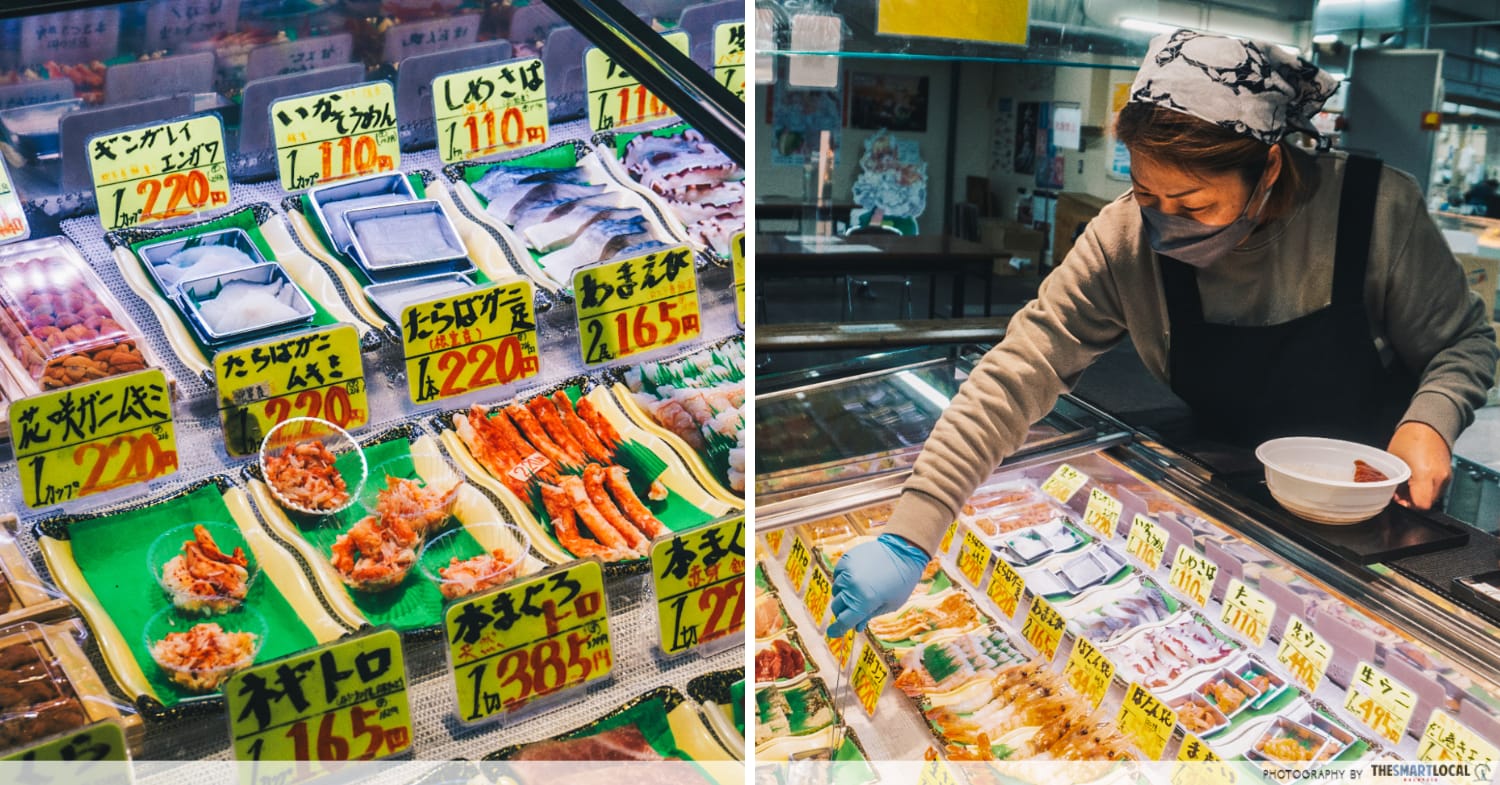 Unlike with chirashi don, picky eaters can select their preferred seafood to have over a warm bed of vinegared rice. Start off by deciding how much you can scarf down. Several vendors here sell bowls of rice in different sizes – a small bowl will set you back ¥110 (~RM3.45). 
Once you've secured your rice, proceed to a seafood vendor. We came across a popular stall with a wide range of seafood options right at the market's entrance. Here, you'll find almost any type of seafood for your personalised meal – prawns, tuna, sea urchin, salmon roe, and scallops, to name a few – all priced between ¥100-¥400 (~RM3.21-RM12.84) per piece/portion.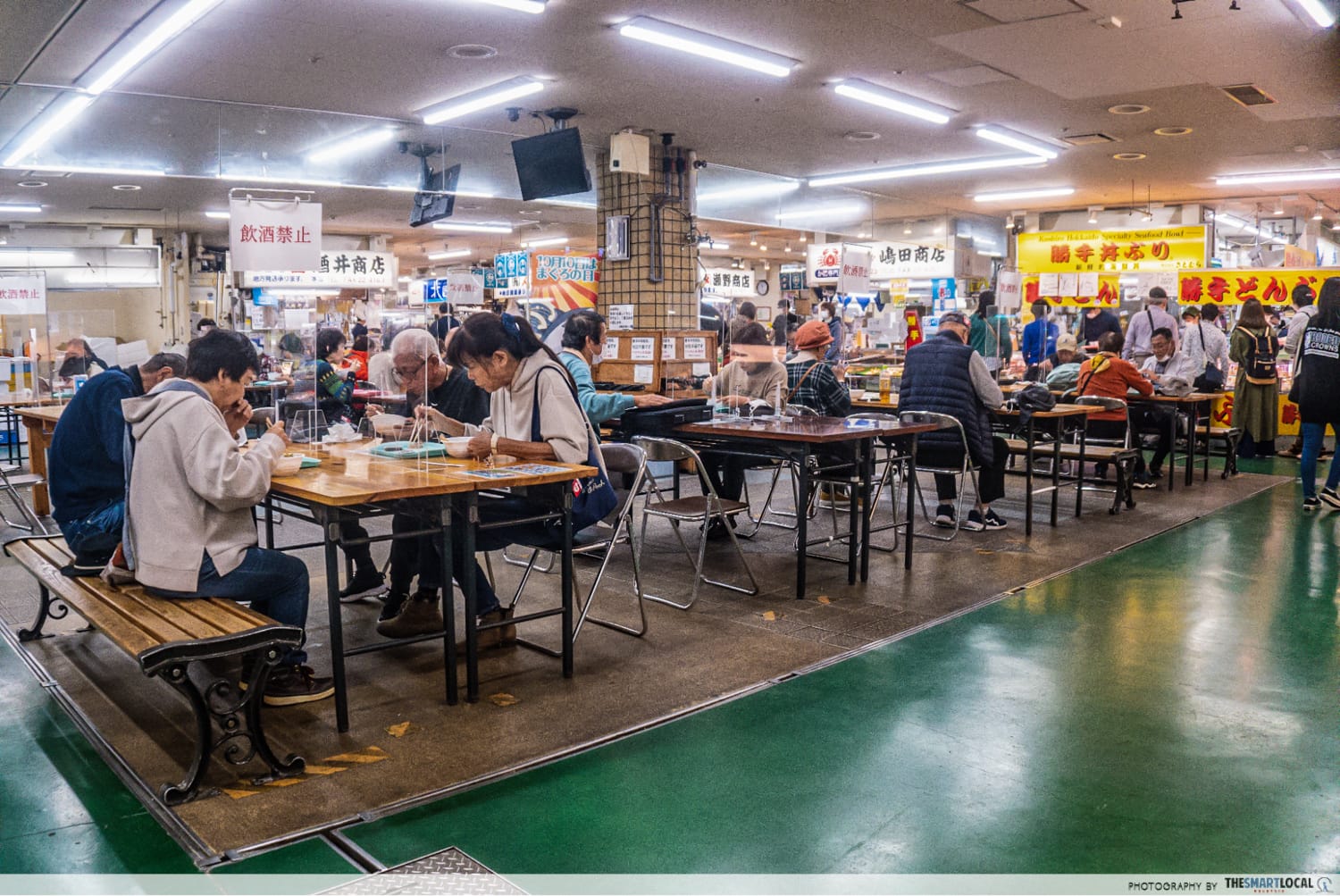 There are plenty of tables located around the market to grab a seat and eat your meals at. 
If you're not keen on seafood, there's a ramen shop and vendors selling local comfort food such as chicken katsu and hamburger steaks to pair with rice. Or, if fresh produce is more your thing, you can also find popular seasonal fruits being sold here, including grapes and melons.
Address: 13 Chome-25 Kuroganecho, Kushiro 085-0018, Hokkaido, Japan
Opening hours: Mon-Sat 8am-5pm (Closed on Sundays)
Contact: +81 154 22 3226
---
4. Shop for handcrafted goods in a forest at Ningle Terrace 
---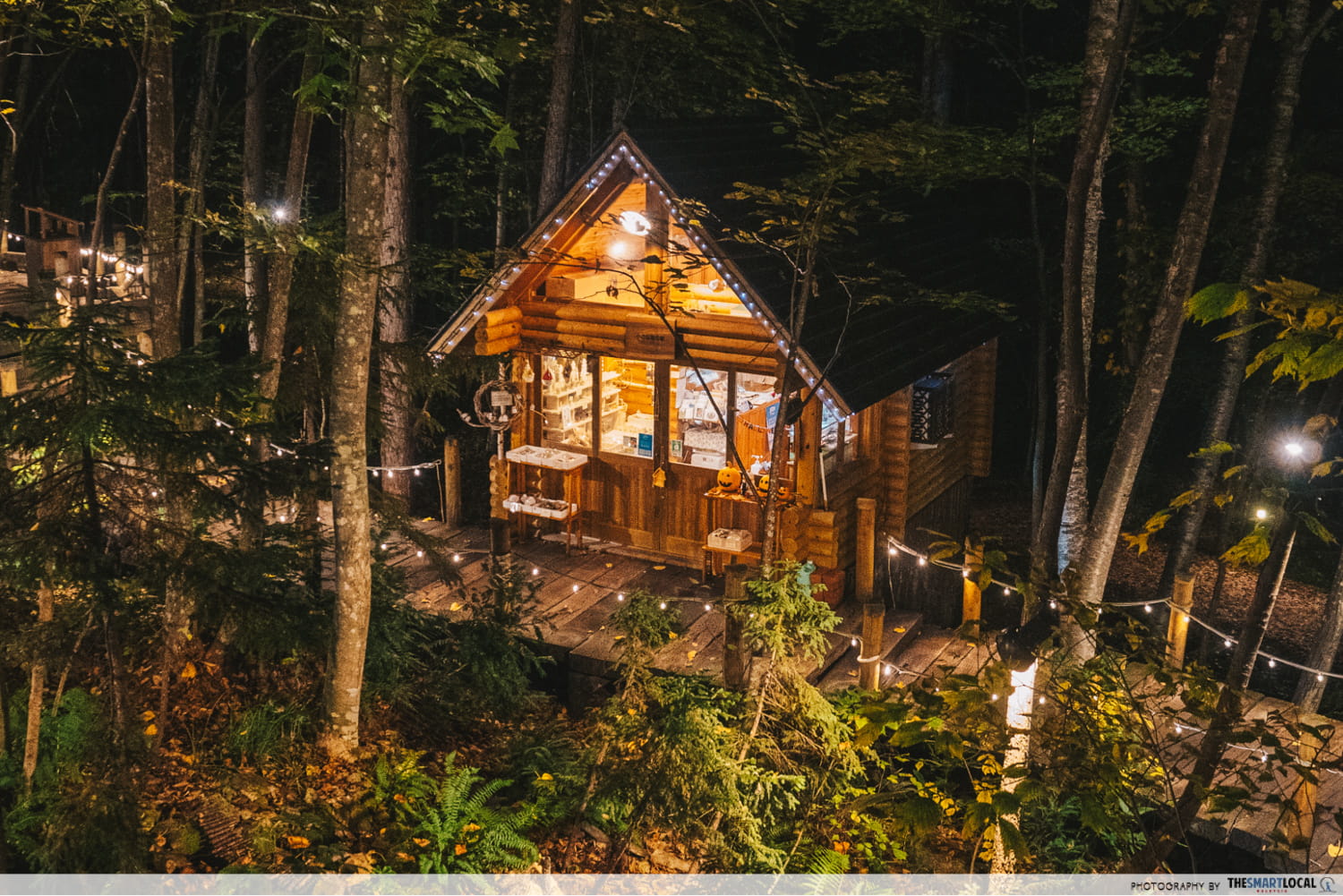 Wandering through a forest and catching glimpses of timber cottages sounds like something out of a fairy tale. But this is exactly what you can do at Ningle Terrace in Furano, a city in Hokkaido best known for its ski resorts and lavender fields.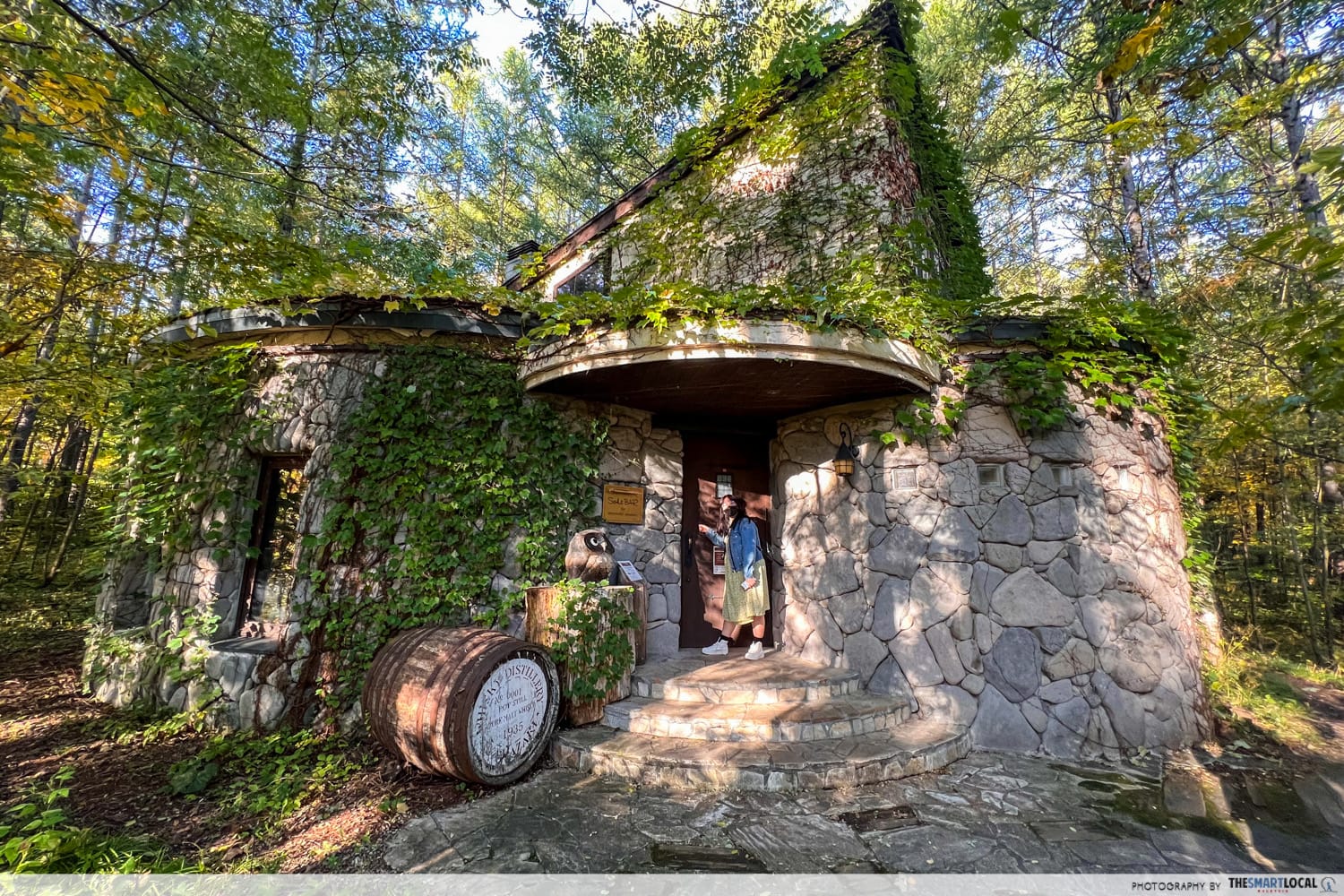 Discover Soh's Bar, as well as a cafe, hidden deep within the forest too. 
Named after a 15cm-tall character – The Wise Man of the Forest – from a popular local novel, this Furano attraction comprises 15 quaint cottages connected by forested wooden paths.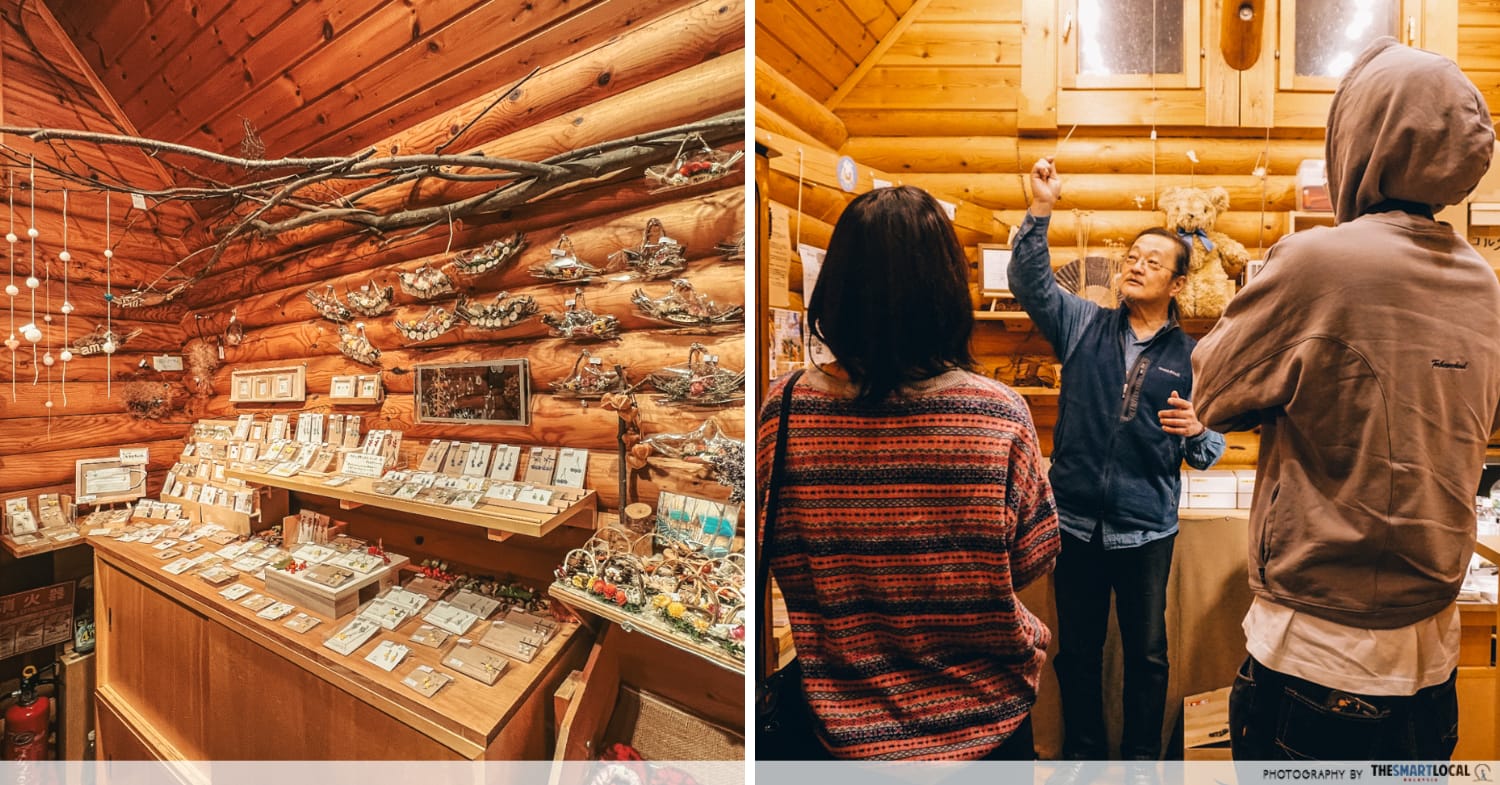 The cottages house craft and coffee shops operated by local artisans and vendors. So consider reserving some of your souvenir shopping in Japan for when you arrive here, as you can browse for unique keepsakes such as snowflake-themed silver jewellery and scented candles with carvings of forest sprites.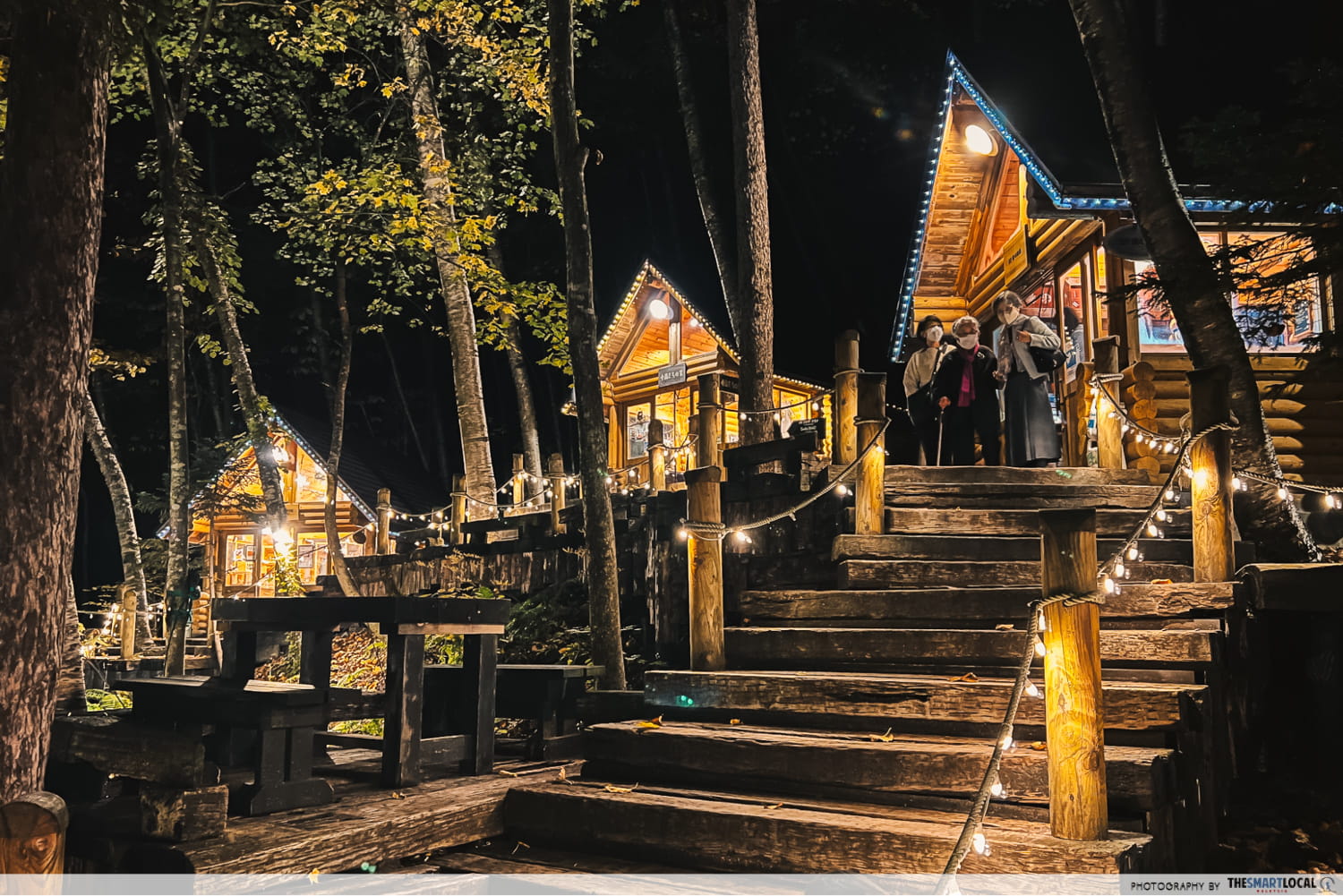 Once night falls, the cottages and pathways are illuminated by fairy lights, making this place the perfect spot for a romantic stroll with your SO, regardless of the season. Some of the artisans here host workshops too – which change through the year, but you can always try your hand at making paper crafts and wooden puppets.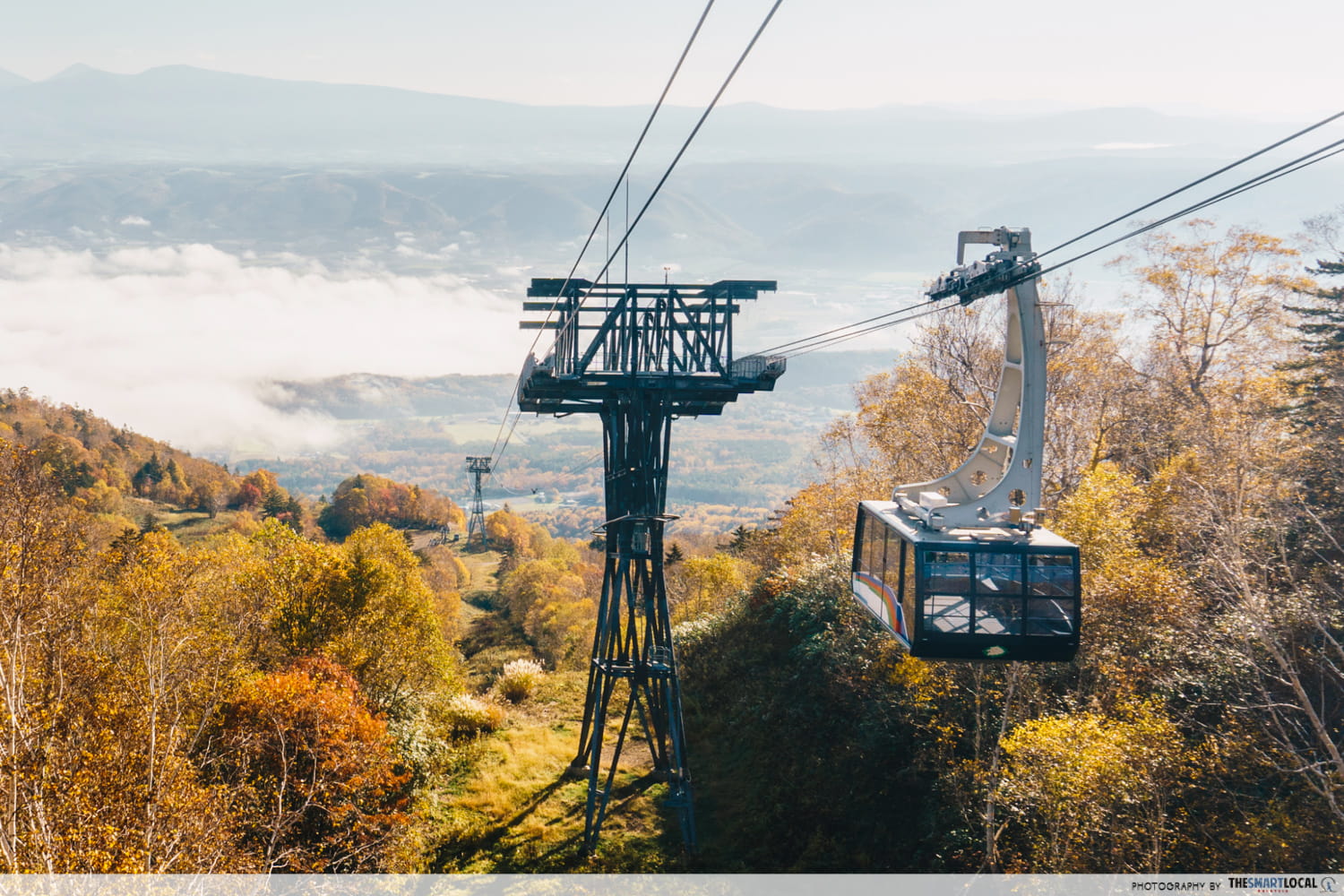 Another romantic attraction located in the vicinity of Ningle Terrace is Furano Ropeway. The cable car here operates throughout the year. A short, 5-minute ride up the ropeway will land you at a viewing point at an altitude of 900 metres, which boasts breathtaking panoramas of clouds hovering over the surrounding mountains.
Return tickets are priced at ¥2,000/adult (~RM64.18) and ¥1,000/child (~RM32.09).
Ningle Terrace
Address: New Furano Prince Hotel, Nakagoryo, Furano, 076-8511, Hokkaido, Japan
Opening hours: 12pm-8.35pm, Daily
Contact: +81 0167-22-1111 | Ningle Terrace website
---
5. Take pictures by the clearest lake in Japan, Lake Mashu
---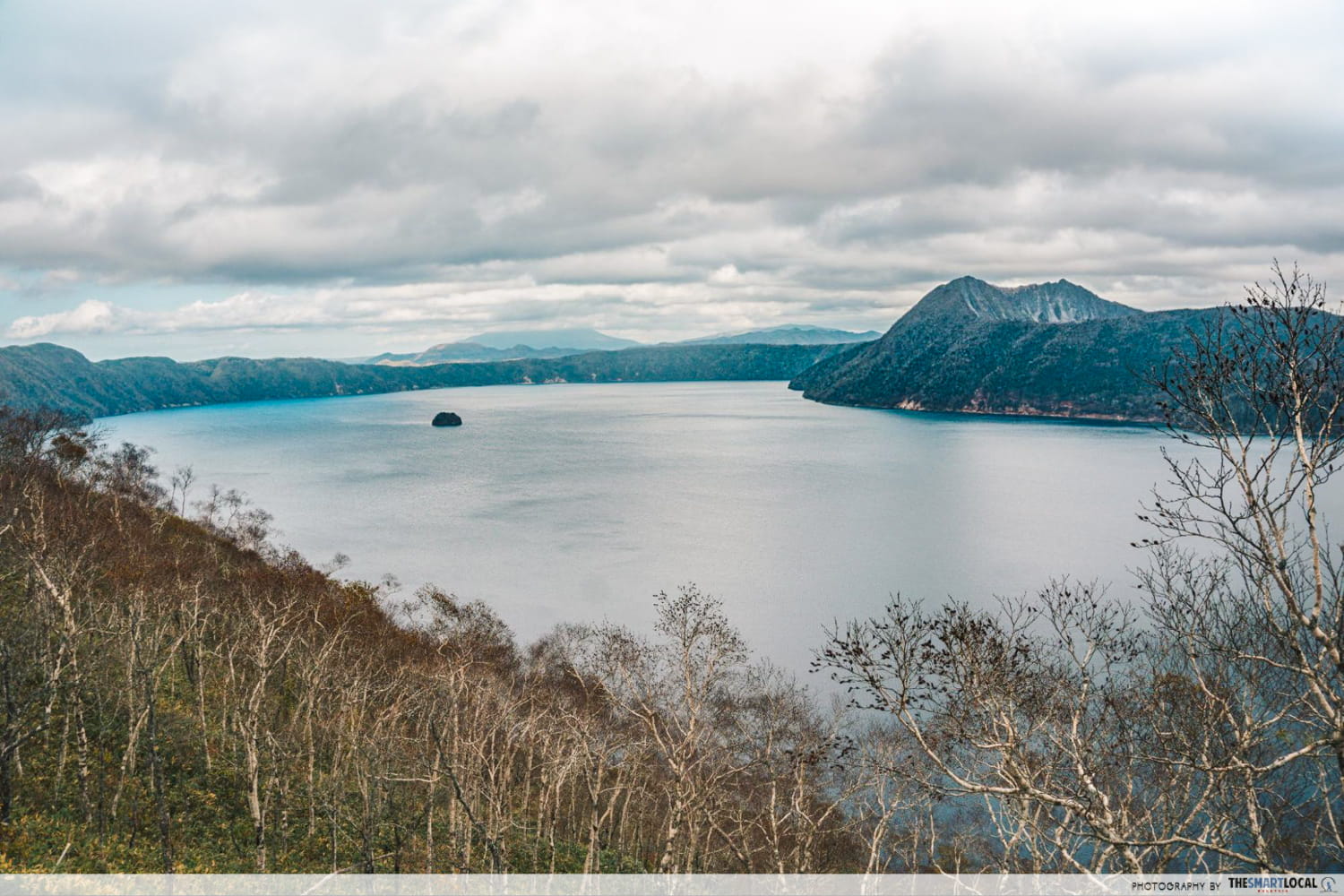 There are about 100 lakes in Japan. But the clearest one in the country – and said to be the second-clearest in the world – is located in Hokkaido. Named Lake Mashu, this mirror-like lake sits inside a crater with 200m-tall walls, and is blanketed in mist about 100 days in a year.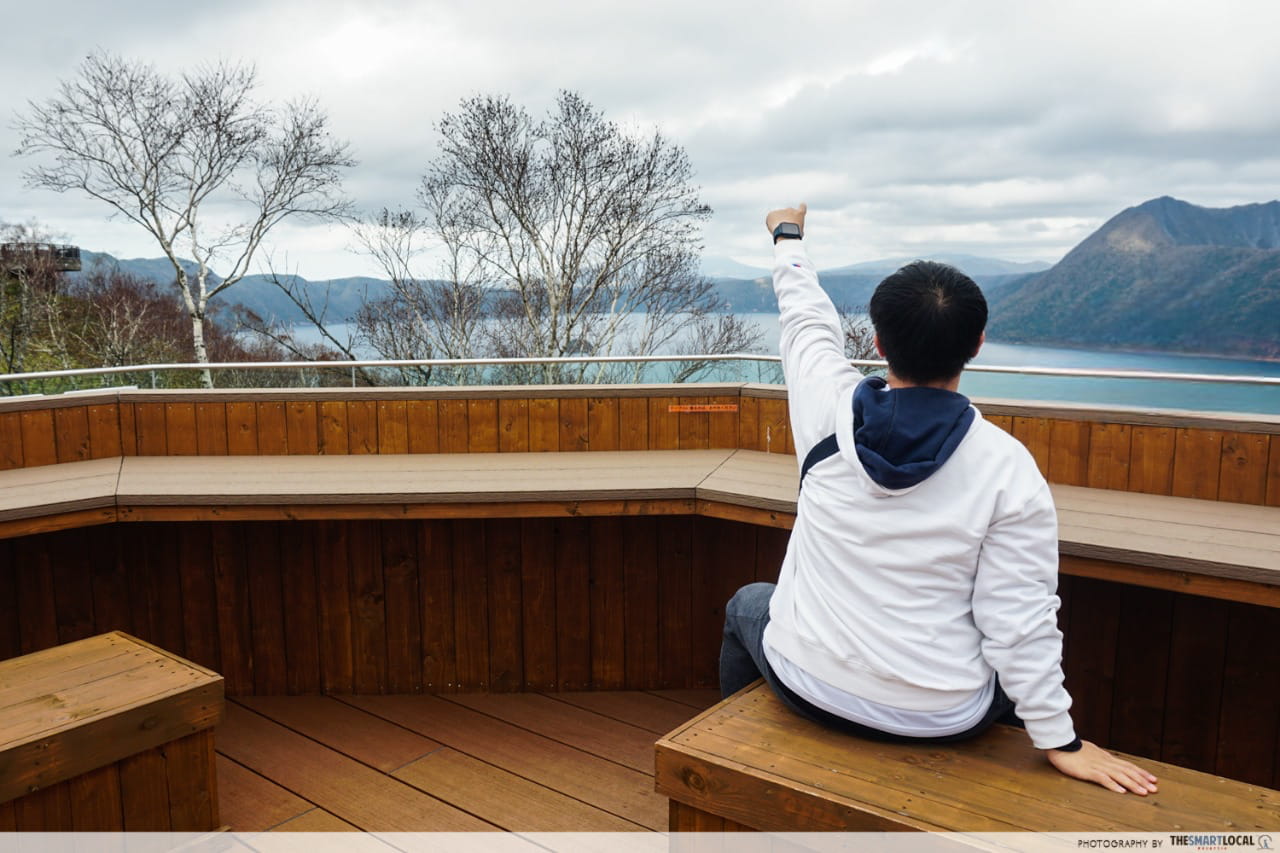 Visitors can fully take in breathtaking views of this crater lake from three observatory towers. One of these is an open rooftop terrace, Lake Mashu Kamui Terrace, which opened recently in 2022 and overlooks Lake Mashu backed by mountains.
Fun fact: Lake Mashu is often shrouded in fog, so the Japanese Ministry of Environment forbids all entry into the lake for safety reasons. The only way to view it is from one of the designated observatory towers.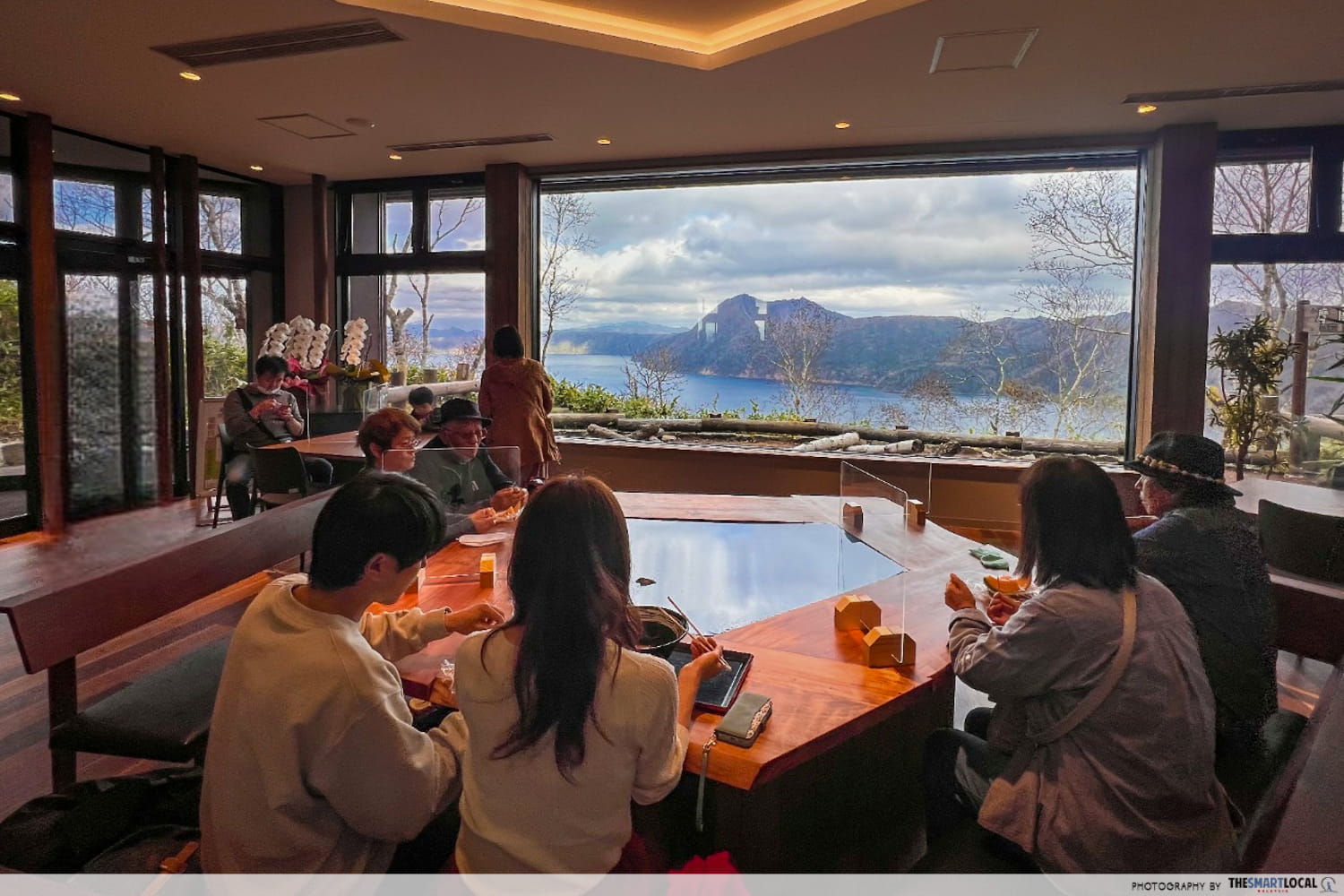 After a stroll on the terrace, we headed inside to Mashuko Lounge to indulge in soft-serve ice cream made with Hokkaido milk, served with a view of the lake. Local favourites such as Dango and Ice Cream for ¥350 (~RM10.96) each are sold at the cafe – all worth every cent and calorie.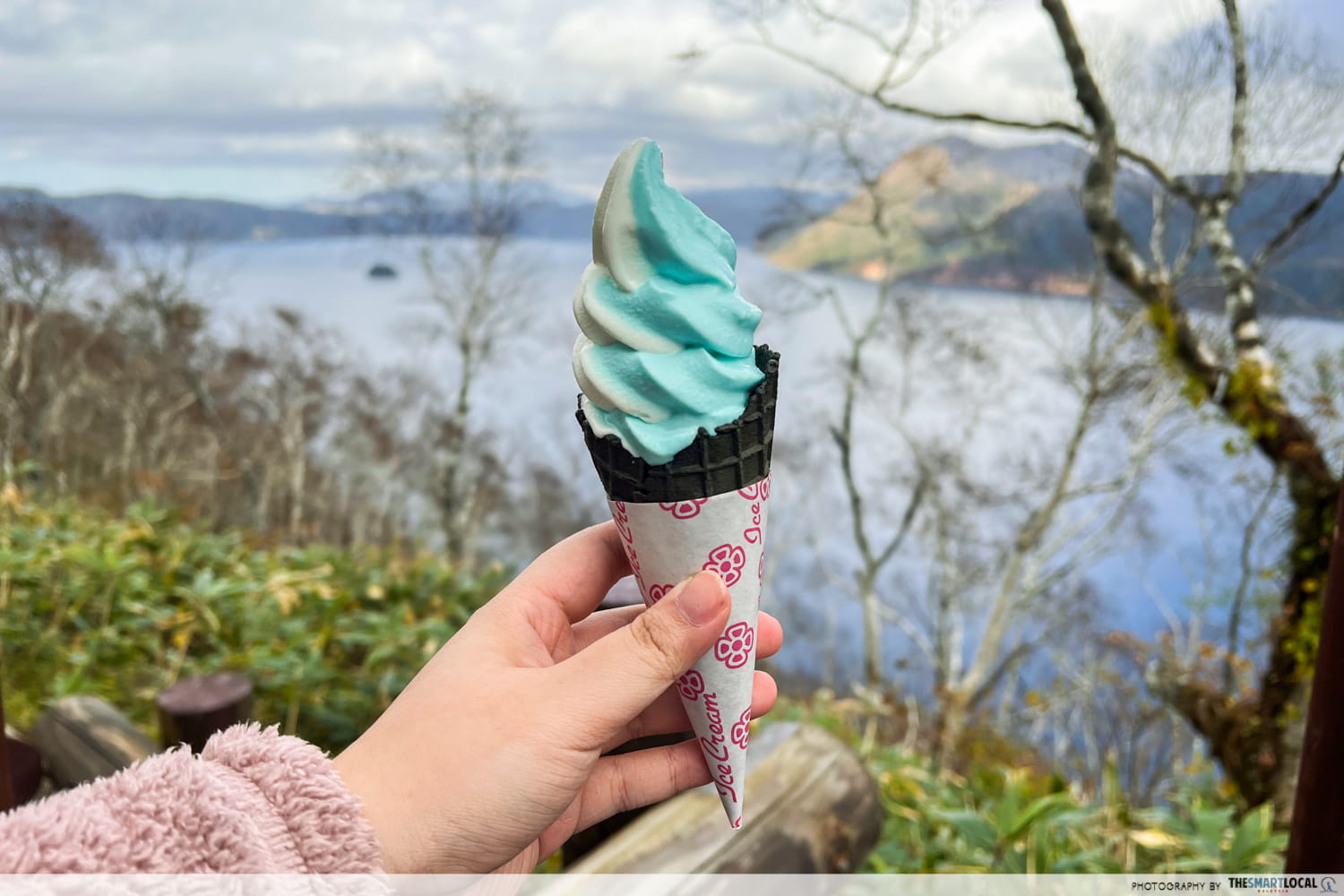 Address: Teshikaga-cho, Kawakami-gun, 088-3201, Hokkaido, Japan
Opening hours: 24 hours, Daily
Contact: +81 0167-22-1111 
---
6. Feast your eyes on turquoise-blue Shirogane Blue Pond 
---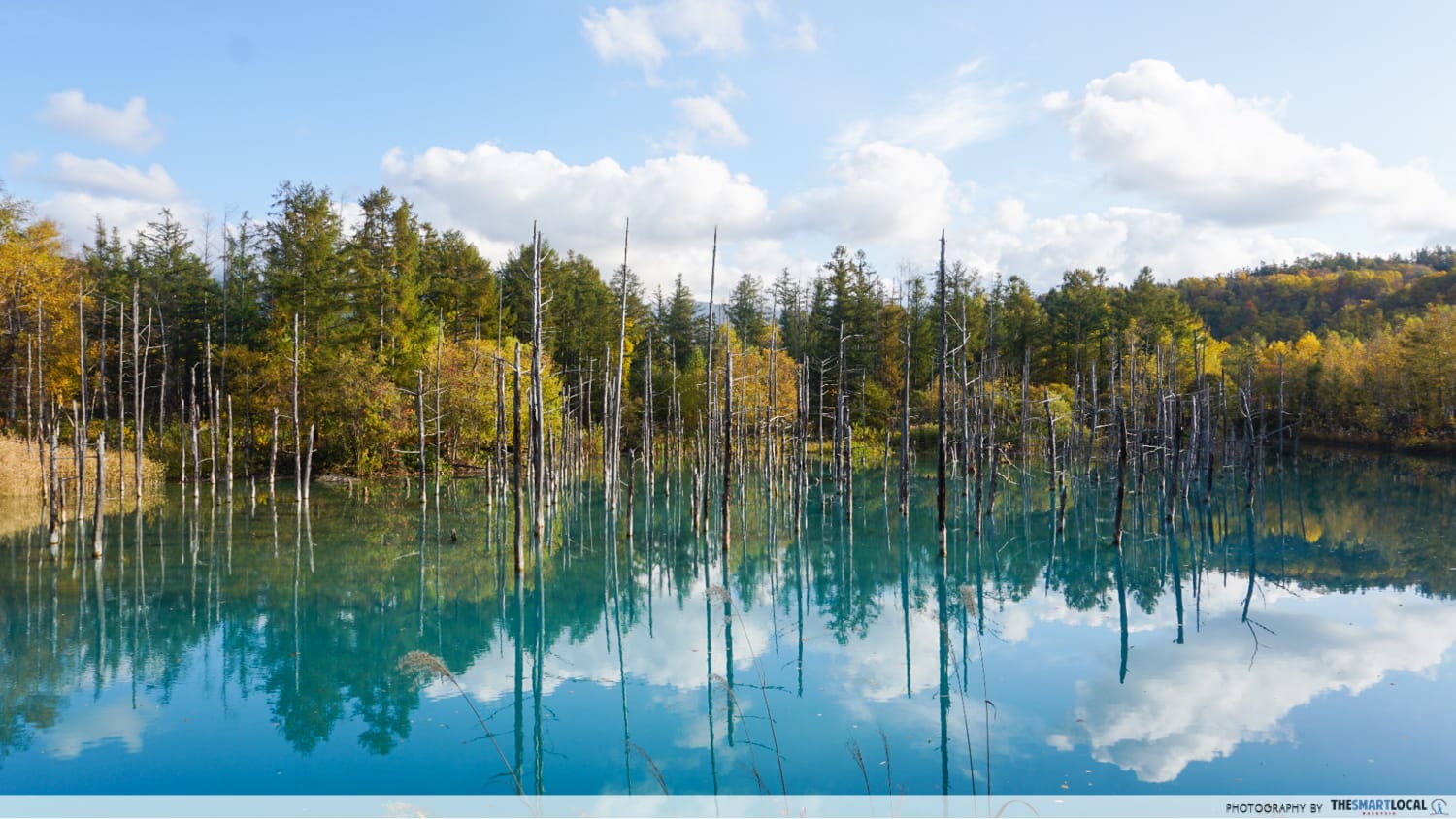 Biei is a popular destination among travellers for its picturesque patchwork fields often compared to scenes in Switzerland. Also nestled in the town is an unreal turquoise-blue pond aptly named Shirogane Blue Pond for its intense hues.
Fun fact: The Shirogane Blue Pond might look familiar to some. Apple released a desktop wallpaper in 2012 that featured a mesmerising photo of the pond in wintertime.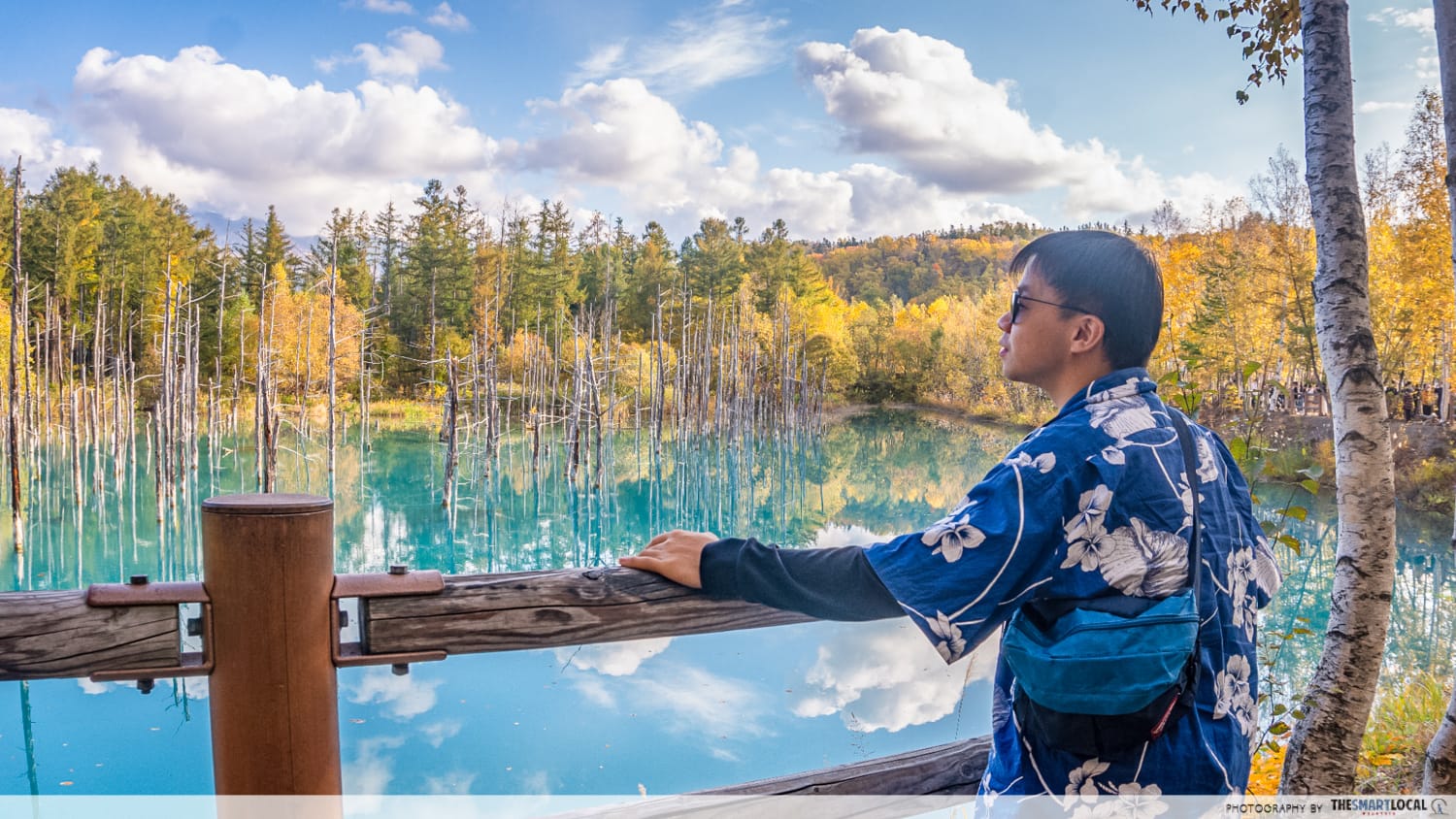 You'll be surprised to know that the Blue Pond is entirely man-made – and by accident too. 
In 1988, an active volcano, Mount Takochi, erupted nearby. A dam was subsequently built on the Biei River to protect the surrounding area from potential mudflow damage. This construction resulted in the Blue Pond with its rich sapphire colour caused by a mixture of natural minerals dissolved in the waters.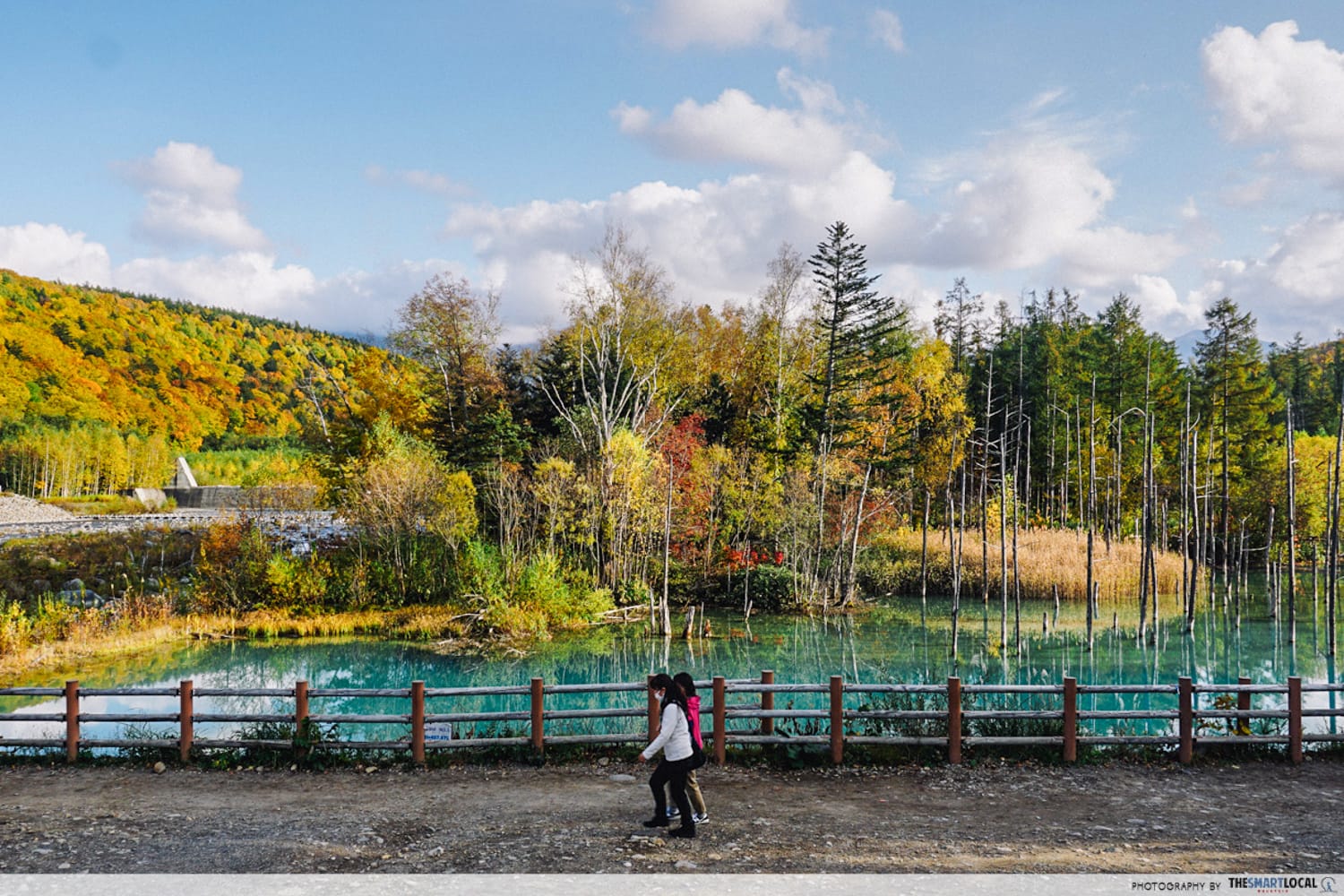 The chromatic intensity of Shirogane Blue Pond's changes with the weather and season. But whether you come in May or December, the stark contrast of the skeletal silver birch trees rising from the magnificent blue waters is a mystical sight to behold throughout the year. 
There are fenced paths as well as a lookout point to witness the blue pond from different angles. Once you're done snapping the surreal views, you can head over to a shop near the parking lot to get your hands on blue-coloured souvenirs and snacks.
Chocolate Mint Macarons for ¥400 (~RM12.84) and Pork Buns for ¥600 (~RM19.25) are just some of the food sold that'll make for even more unique photo ops.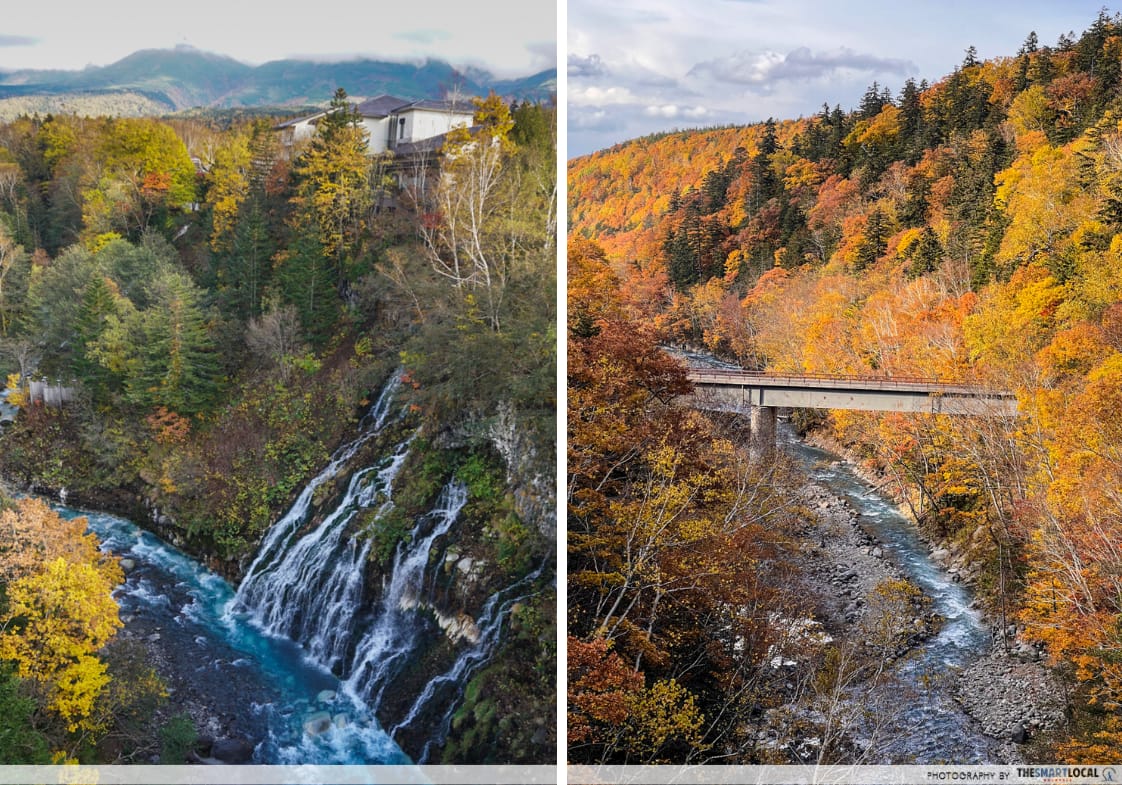 Less than five minutes away is the source of the Blue Pond's waters, the Shirahige Falls. It means "white-beard waterfall" – a reference to the streams of water, just as vividly coloured as the pond they deposit into, that cascade into the Biei River from a height of 20 metres. 
Address: Shirogane, Kamikawa-gun, Biei-cho 071-0235, Hokkaido, Japan
Opening hours: 8am-9.30pm, Daily
Contact: +81 0166-94-3355 | Shirogane Blue Pond website
---
7. Paddle a boat & spot tancho at Kushiro Marsh & River
---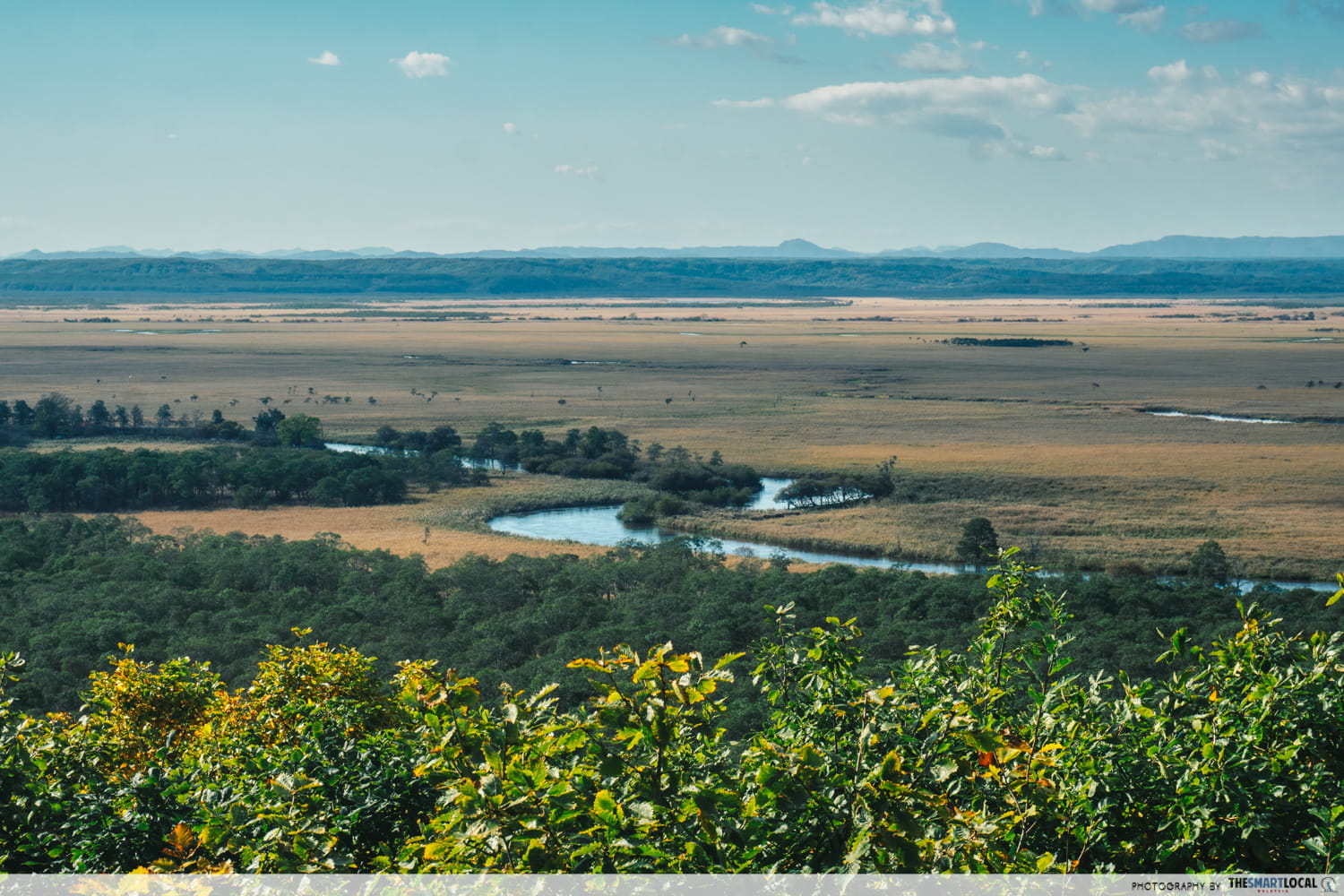 The view from Kushiro Marsh Hosooka Observatory.
Deer sightings are very common in Hokkaido. In fact, locals often quip that the area is home to more deer than humans. If it's your first trip to Japan, consider wandering through the undisturbed natural landscape to see the prefecture's iconic wildlife.
Kushiro Marsh, part of Kushiro-Shitsugen National Park, is home to over 700 species of plants and diverse wildlife – including Japan's sacred Yezo sika deer and auspicious red-crowned cranes called tancho. It's also the largest marshland in the country, covering a whopping 288 sq km.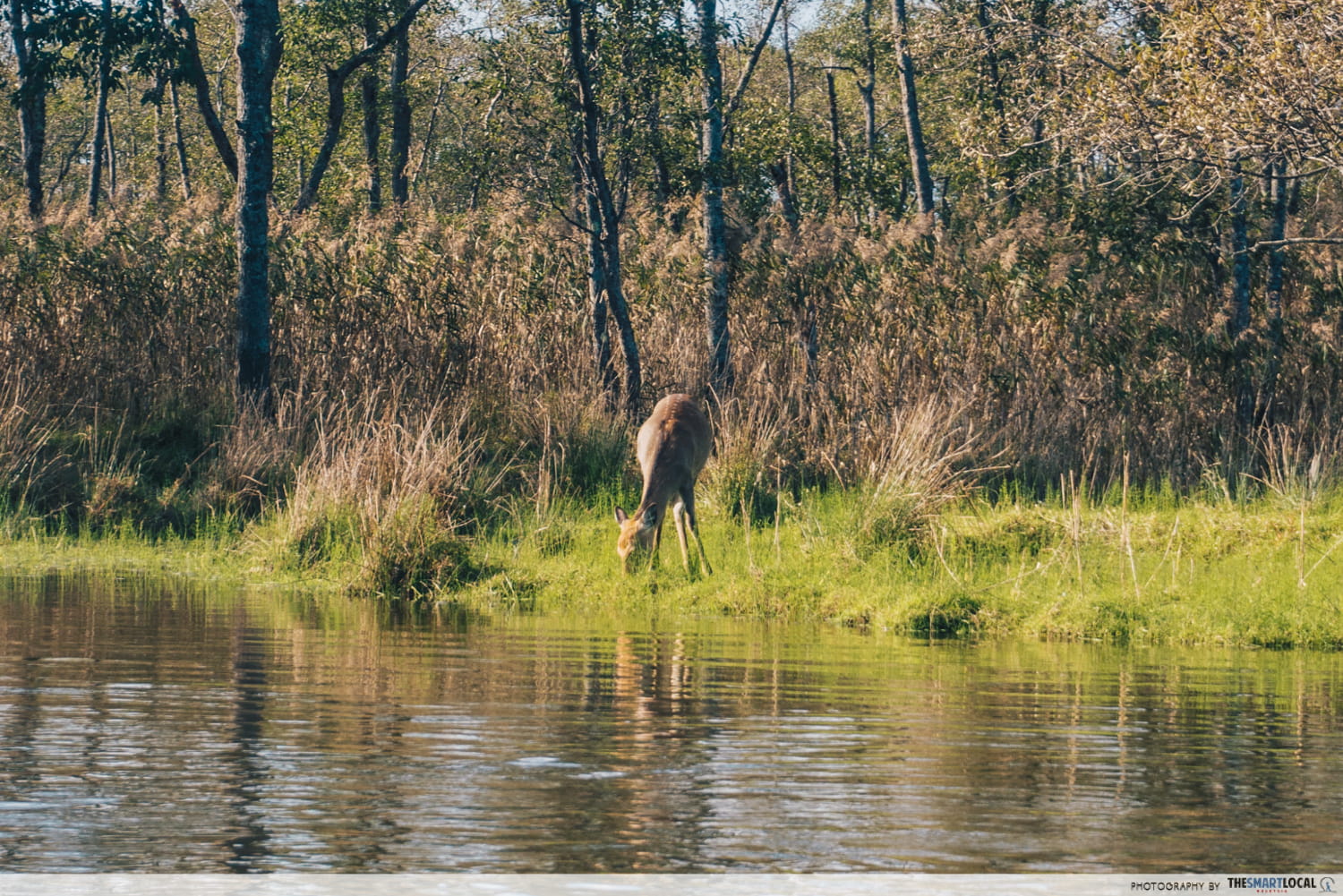 A deer we spotted during our canoe ride. 
One spot that lets you soak up the great expanse of the marsh is Kushiro Marsh Hosooka Observatory. An easy 20-minute trek to reach this lookout point will reward you with amazing vistas of the wetland, Kushiro River, and Akan Mountains. The best part – the observatory welcomes visitors for free all year round.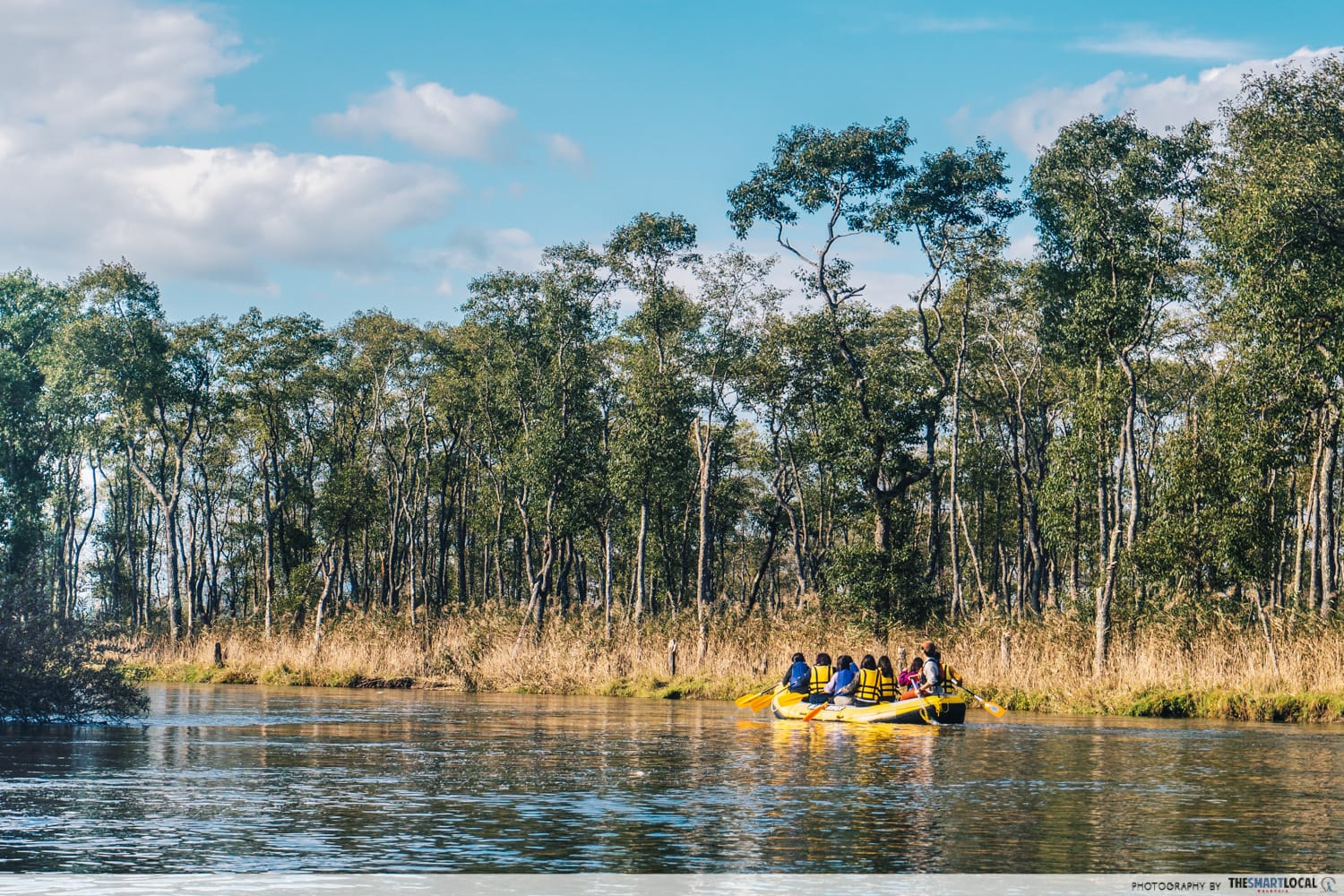 But the best way to see the marsh's wildlife up close is on a canoe tour of the 154km-long Kushiro River. A must-do for nature lovers, guided tours are available with different routes to explore the marsh on the calm, meandering river.
We opted for the lengthy 6km-long trip, a strenuous but fulfilling excursion that resulted in multiple sightings of deer grazing among reeds on the banks. The canoe rides begin at Lake Toro, with National Geographic-worthy views of the reeded marsh as you paddle. 
Complete sets of protective gear including life jackets and plastic shoes are provided.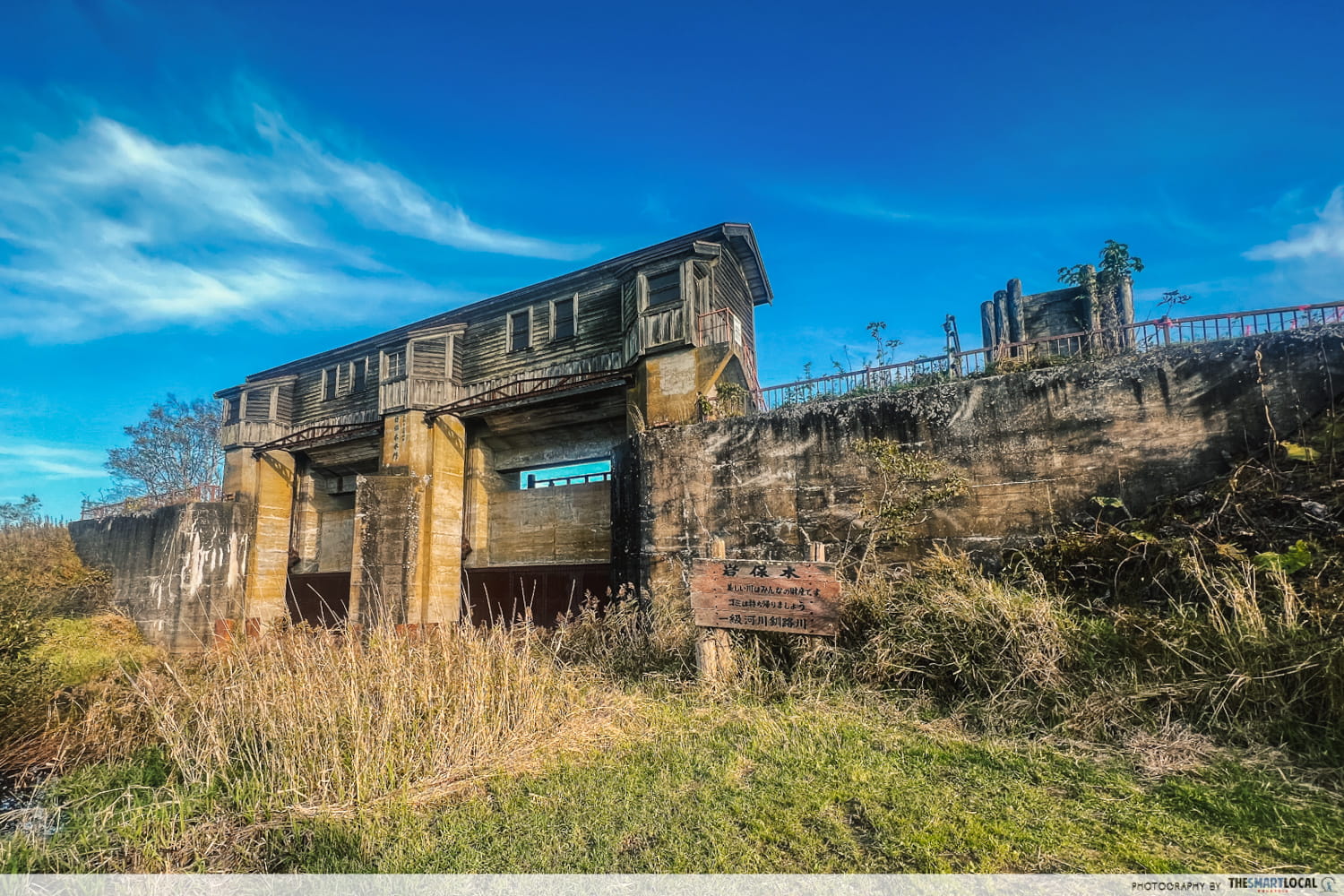 If you're lucky like we were, your canoe journey will dock midpoint before a mysterious, but familiar-looking, raised wooden structure. This peculiar structure was in fact the inspiration for the Studio Ghibli film, When Marnie Was There. 
Kushiro Marsh Hosooka Observatory
Address: 6-11 Hokuto, Kushiro, 084-0922, Hokkaido, Japan
Opening hours: 9am-5pm, Daily
Contact: Kushiroshitsugen National Park website
---
8. Dine on a verandah overlooking scenic fields at Lunch & Cafe FŪ
---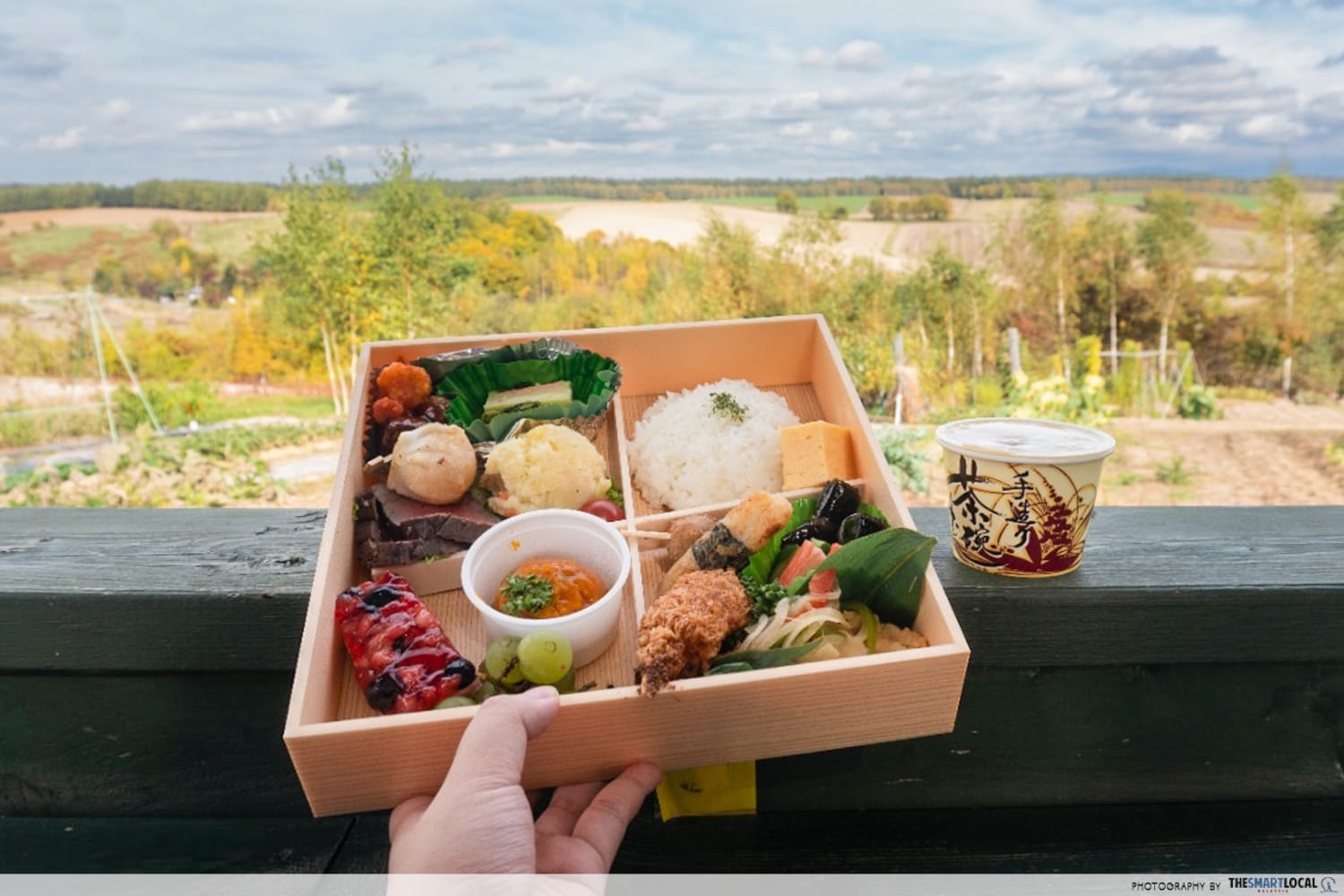 Just across the popular Shikisai No Oka in Biei is a cottage that houses Lunch & Cafe FŪ. This charming cafe, operated by a friendly local family, serves hearty Japanese comfort food and has a verandah with a view of a vegetable patch and a small field of flowers.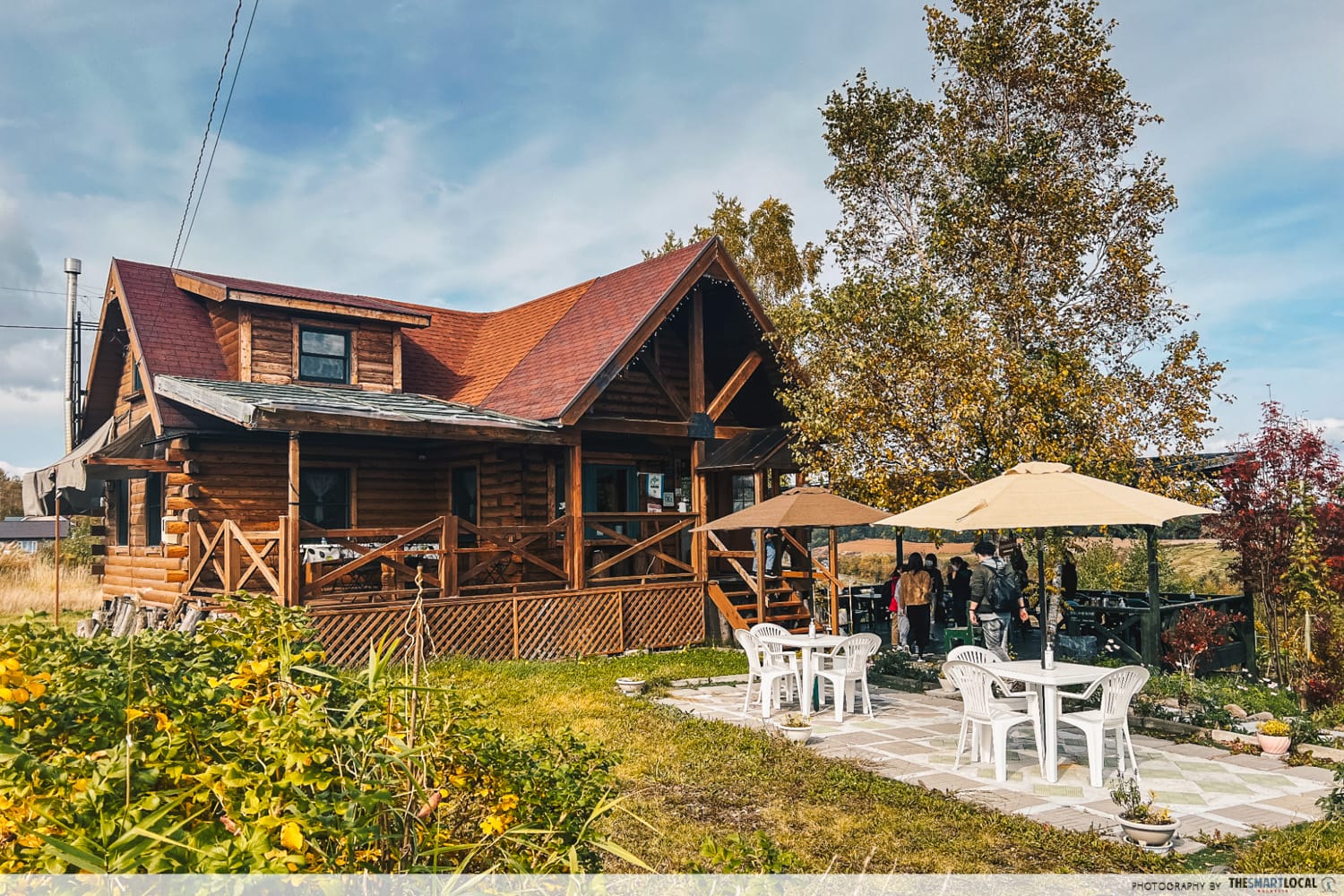 The view from the alfresco dining area is worth braving the chilly outdoors temperatures for. But if you prefer to be warm and toasty, opt to stay inside the cosy timber-walled cafe and grab a seat at one of the low tables next to a wood-burning fireplace. 
After a long day exploring Biei's attractions, dig into delicious meals such as Pork Cutlet Curry for ¥1,800 (~RM57.76) and Hamburger Steak for ¥1,500 (~RM48.13). If you were part of a group tour as we were, you'll be treated to a complete meal prepped in a bento box with over 10 dishes, including roast beef and kombu – herring wrapped with kelp – roll. 
Address: 3, Shinsei, Biei, Kamikawa District, 071-0473, Hokkaido, Japan
Opening hours: 9am-6pm, Daily
Contact: +81 166-95-2102 | Lunch & Cafe FŪ website
---
9. Embark on an enchanting morning walk at Lake Akan
---
Along with Lake Mashu and Lake Kussharo, Lake Akan in eastern Hokkaido is a stunning lake part of the Akan-Mashu National Park. It has many charming aspects – one of them being marimo, a rare algae that grows as spheres and expands to the size of footballs. 
These unusual natural formations are found only at the bottom of Lake Akan. 
​Though the adorable moss balls are only visible behind glass windows and displays at the Marimo Exhibition and Observation Centre, there are other things you can do around the lake on foot, such as exploring the nature of Akan on the Bokke Walking Trail.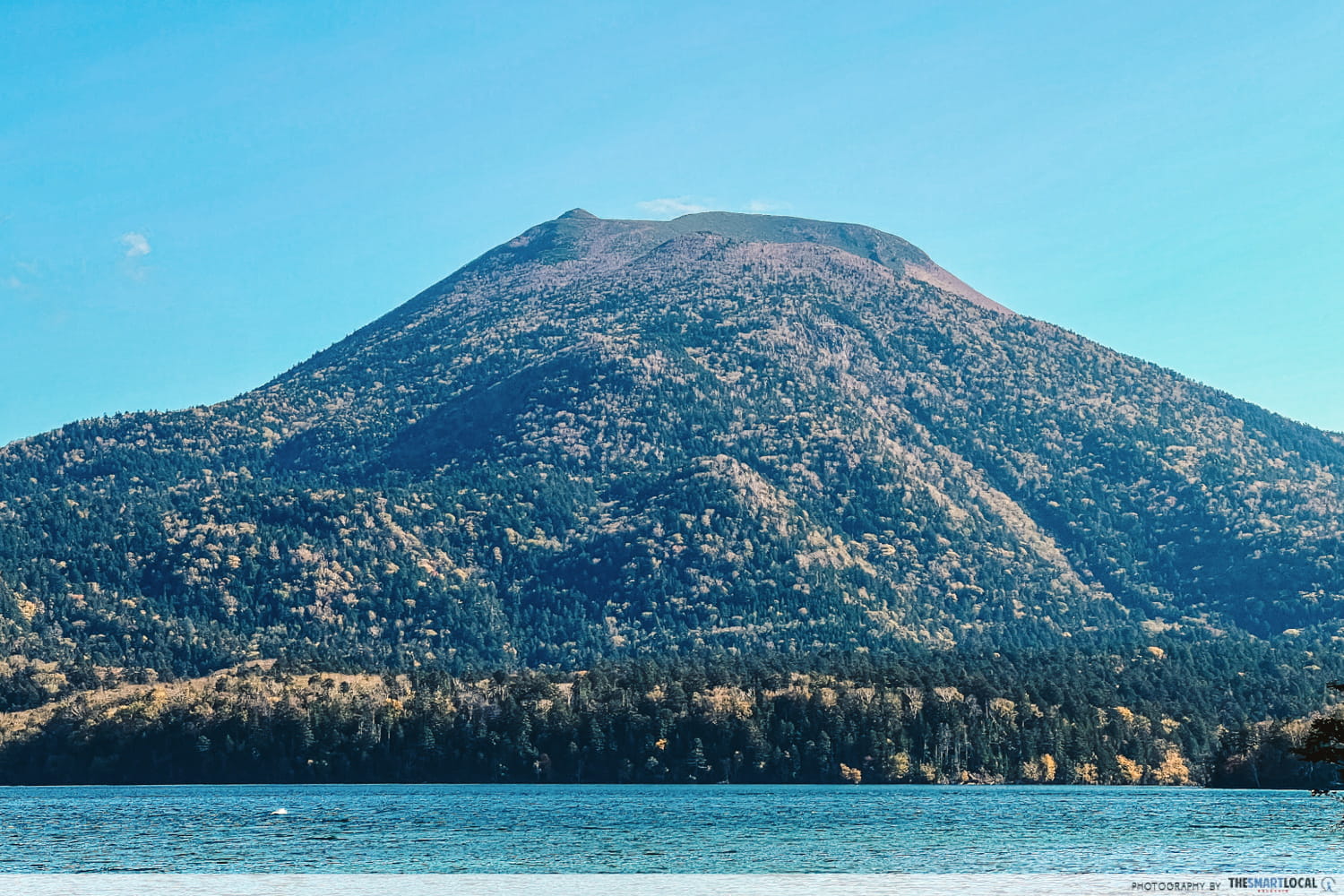 This 1.5km-long trail lets you walk through an enchanting moss-covered and conifer-filled forest, home to diverse fauna and flora. It begins at Akankohan Eco Museum Centre, and leads to a pier overlooking Lake Akan, Mount Meakan and Oakan, as well as bubbling mud volcanoes. 
Fun fact: In the Ainu language, spoken by the indigenous Ainu people of Hokkaido, the mud volcanoes are called bokke, meaning "boiling place". 
Address: 1 Chome-1-1 Akancho Akankoonsen, Kushiro, 085-0467, Hokkaido, Japan
Opening hours: 24 hours, Daily
---
10. Catch views of "wedded" falls, Ginga & Ryusei Falls, by the road
---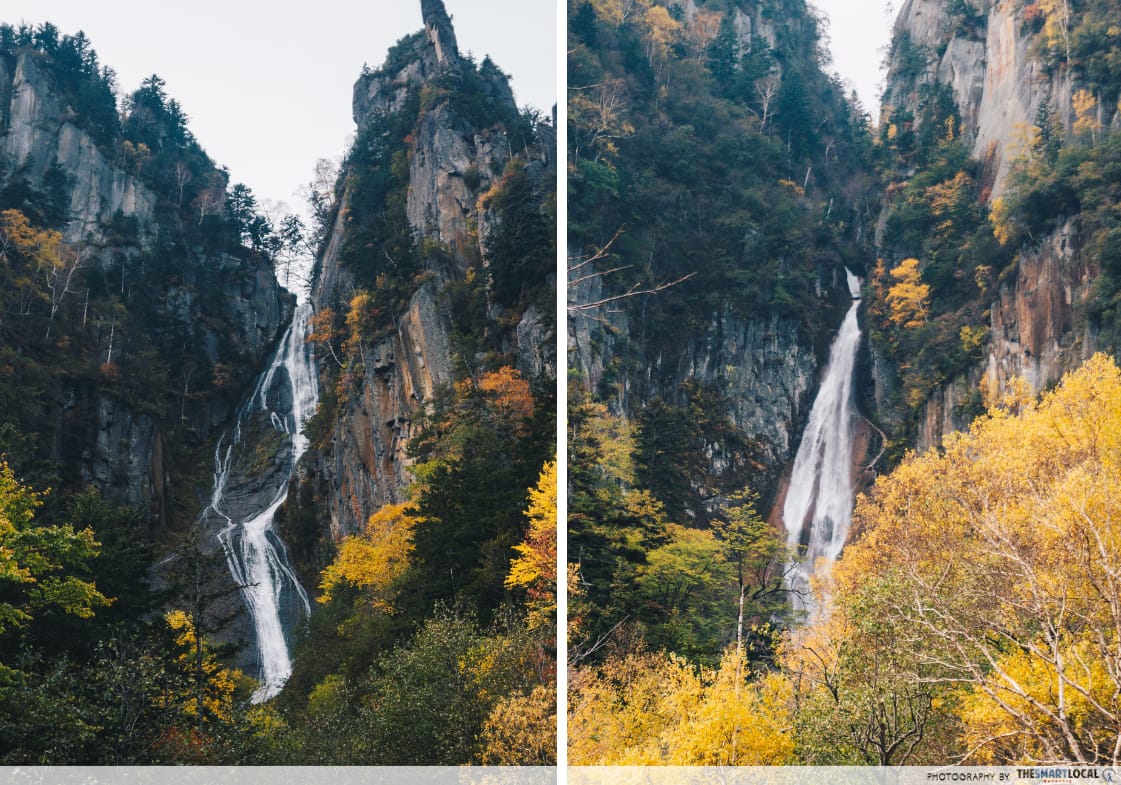 Waterfalls often require an arduous hike to reach. But Ginga Falls and Ryusei Falls in the Sounkyo area of Hokkaido are viewable from a platform situated just next to a parking lot.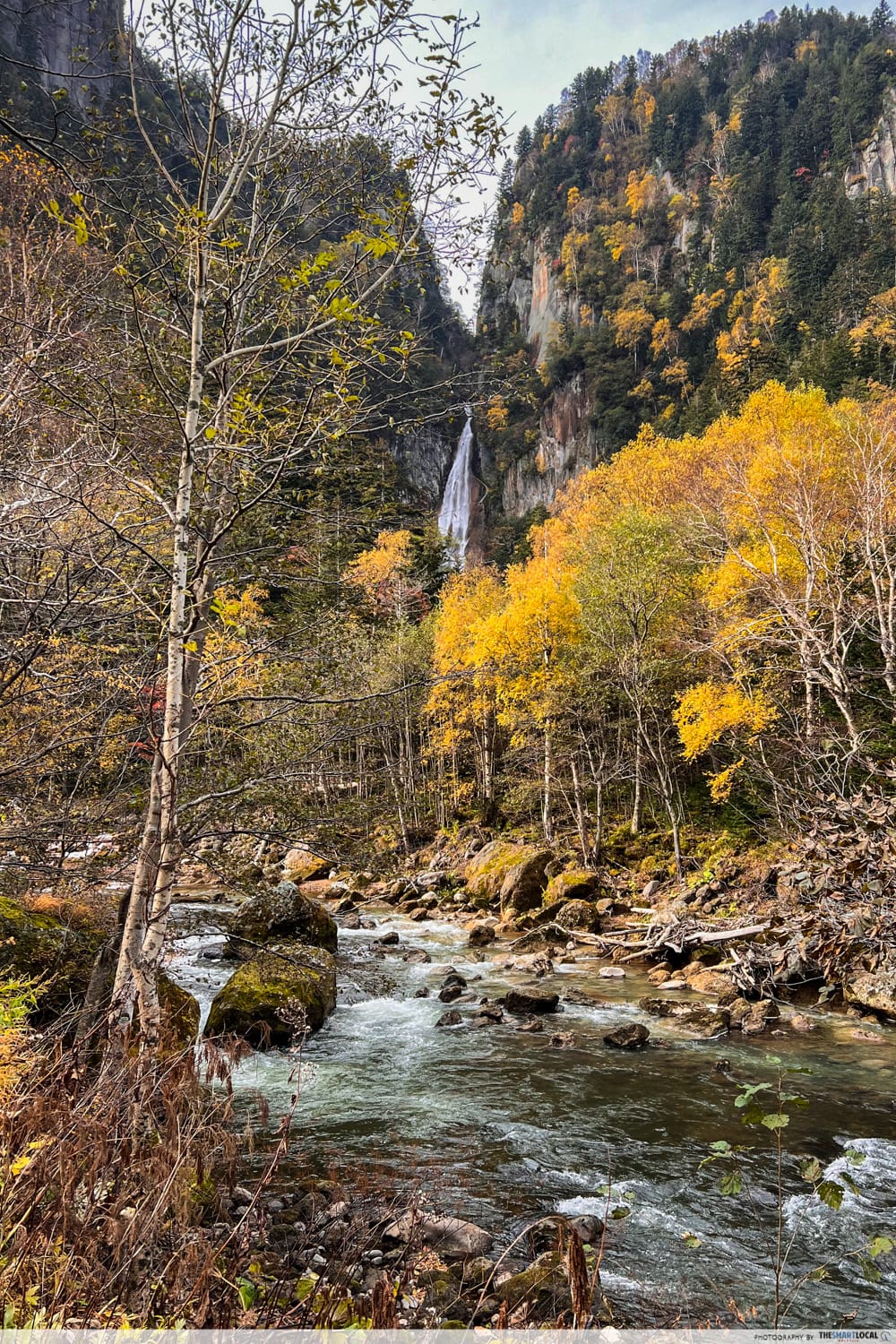 These massive falls are affectionately dubbed husband and wife, or "wedded falls", as their rushing waters cascade close together, almost side-by-side. But there are several noticeable differences between them at the same time – not unlike a married couple.
Among these contrasts is the fact that Ginga falls from a fierce height of 120m, while Ryusei begins from a lower point, at 90m high. And Ginga, meaning "Galaxy", is made up of multiple rivulets while Ryusei, or "Milky Way", comprises a single silvery stream bursting forth from columnar-jointed rocks.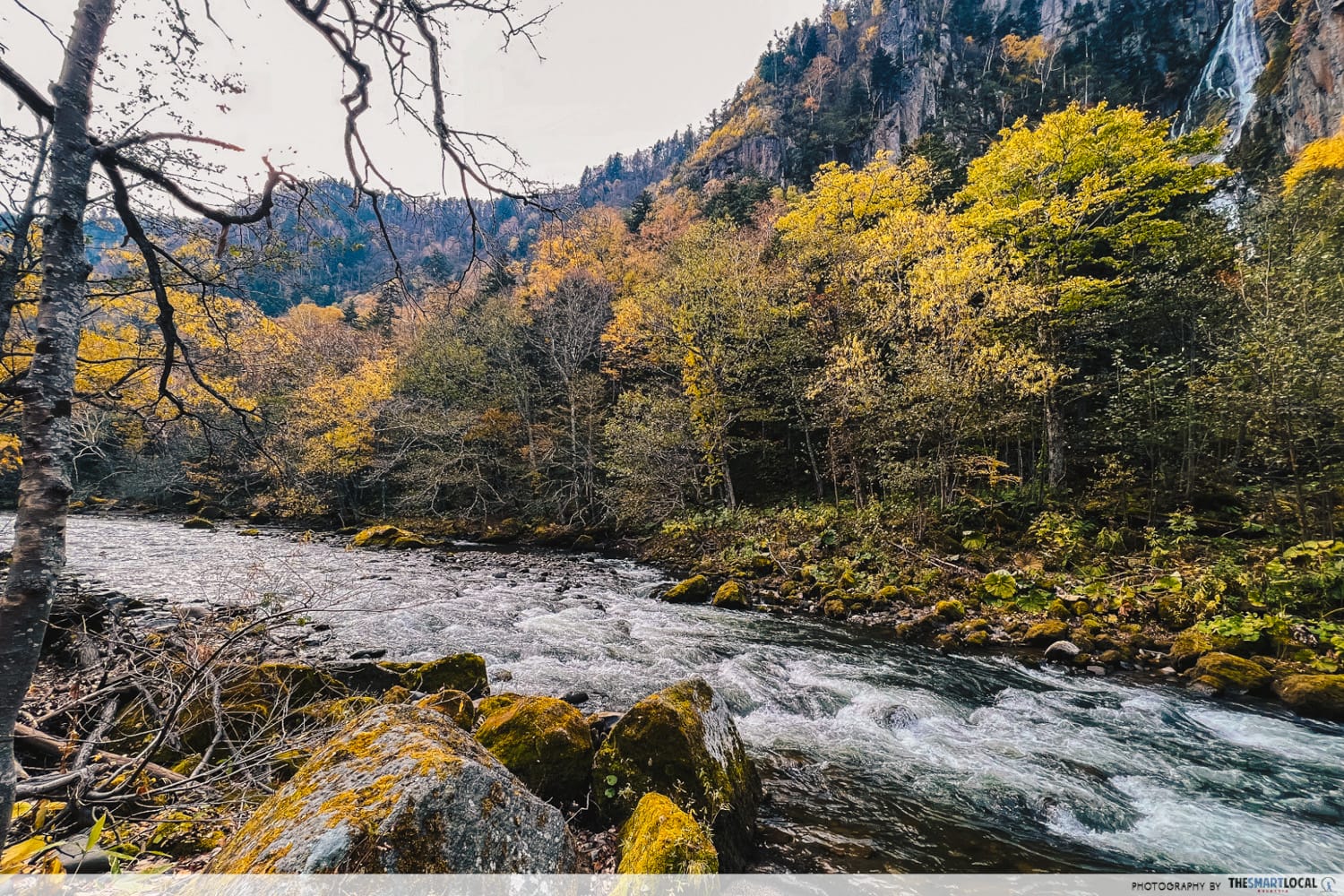 You won't be able to snap a photo of both falls in one frame from the platform. But there's an observation deck, Soubaku Dai, with views of the falls from a higher vantage point. It's a slightly steep 15-minute trek from its entrance at the parking lot to the top – but the views from here are definitely well worth it. 
Address: Sounkyo, Kamikawa-cho, Kamikawa-gun, 078-1701 Hokkaido, Japan
Opening hours: 24 hours, Daily
Contact: +81 01658-2-4058
---
Fun and new things to do in Hokkaido, Japan
---
Even before the pandemic struck, Japan has always been an ideal holiday spot for travellers. In Hokkaido alone, varied attractions cover everything – from shopping at the 1km-long shopping arcade, Tanukikoji, in Sapporo to taking in panoramas of picturesque lakes in Shiretoko.  
Complementing these attractions are a variety of hotels and resorts that welcome travellers looking to unwind in bed facing a view of mountains, or to soak away their tensions in an onsen.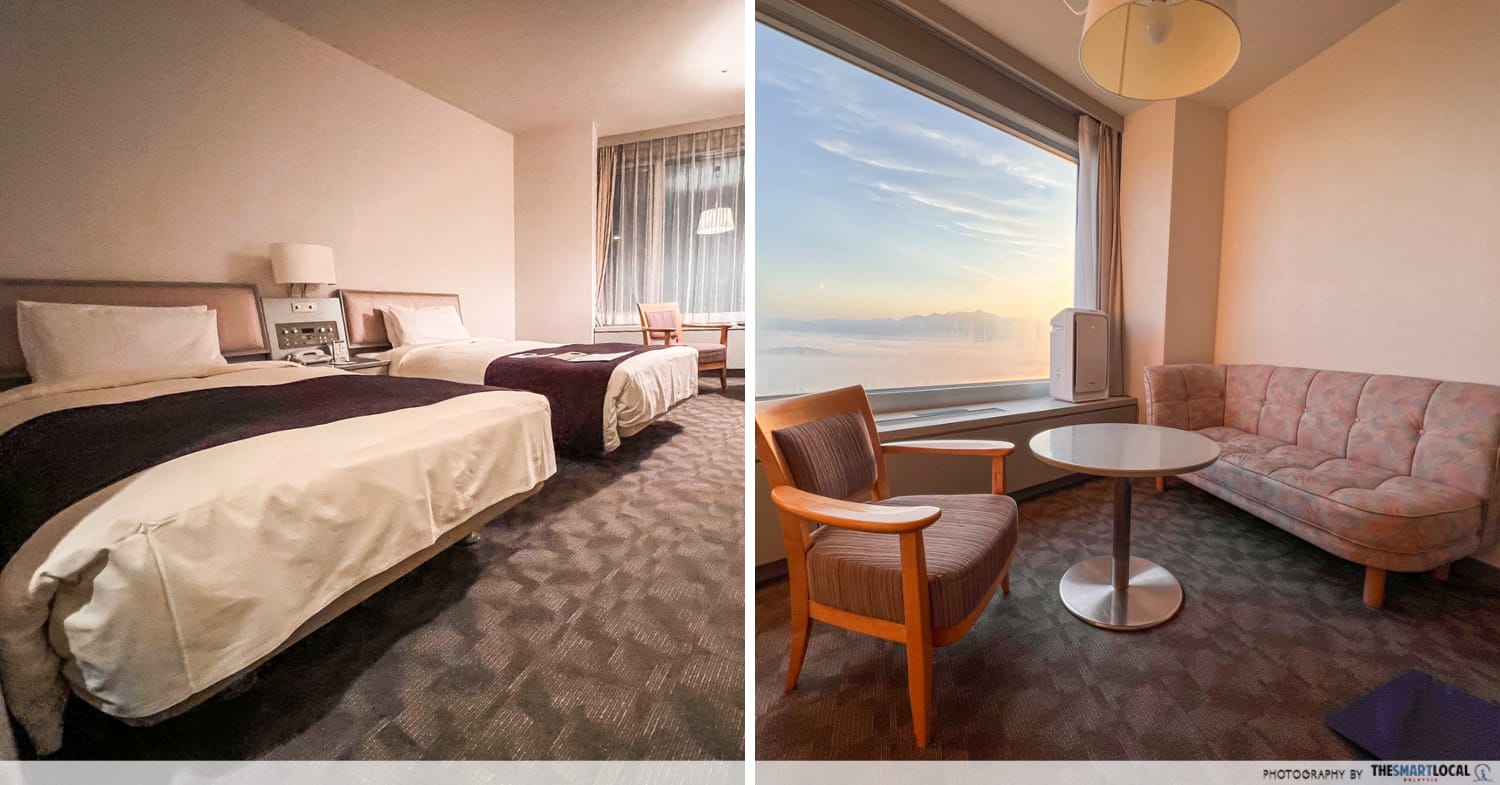 For a lodging with attractions located right at its doorstep, Shin Furano Prince Hotel is just a stone's throw from Ningle Terrace and Furano Ropeway, as well as a golf course and ski area. 
A Standard Twin Room (from RM721.04/night) here sleeps up to three people, and has a large window that brightens at dawn to a view of the sea and Mount Tokachi – a stunning sight to wake up to. You can check out information on room availability and prices at Shin Furano Prince Hotel's website here.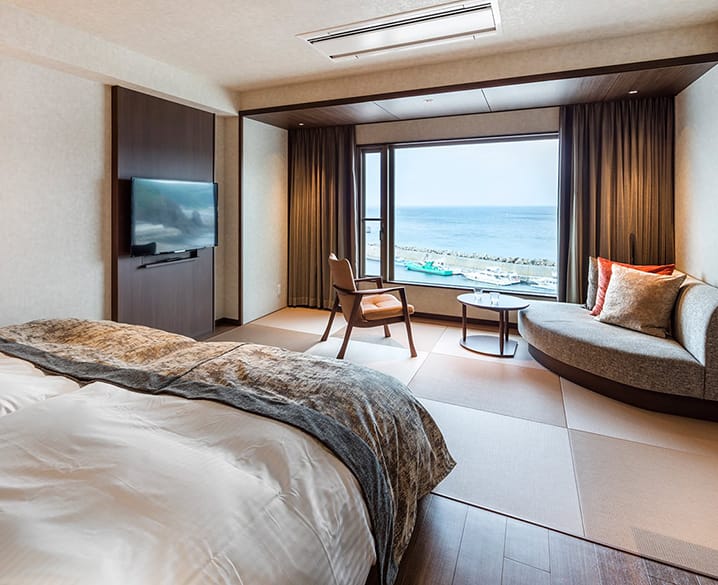 Image credit: Kitakobushi Shiretoko Hotel & Resort
If you plan to spend a couple of nights in Shiretoko to explore its National Park and local wildlife, you can opt for a stay at Kitakobushi Shiretoko Hotel & Resort – located just a 15-minute car ride to Shiretoko Goko Lakes. 
Their Main Building Sea View Twin from ¥52,780/night (~RM1,693.62) faces the iconic Sea of Okhotsk, known for its curiously-shaped drift ice. The Modern Japanese-Style Room for ¥65,440/night (~RM2,099.86) is a slightly pricier affair, but comes with a private onsen on a balcony.
You can browse for room availability and prices at Kitakobushi Shiretoko Hotel & Resort's website here.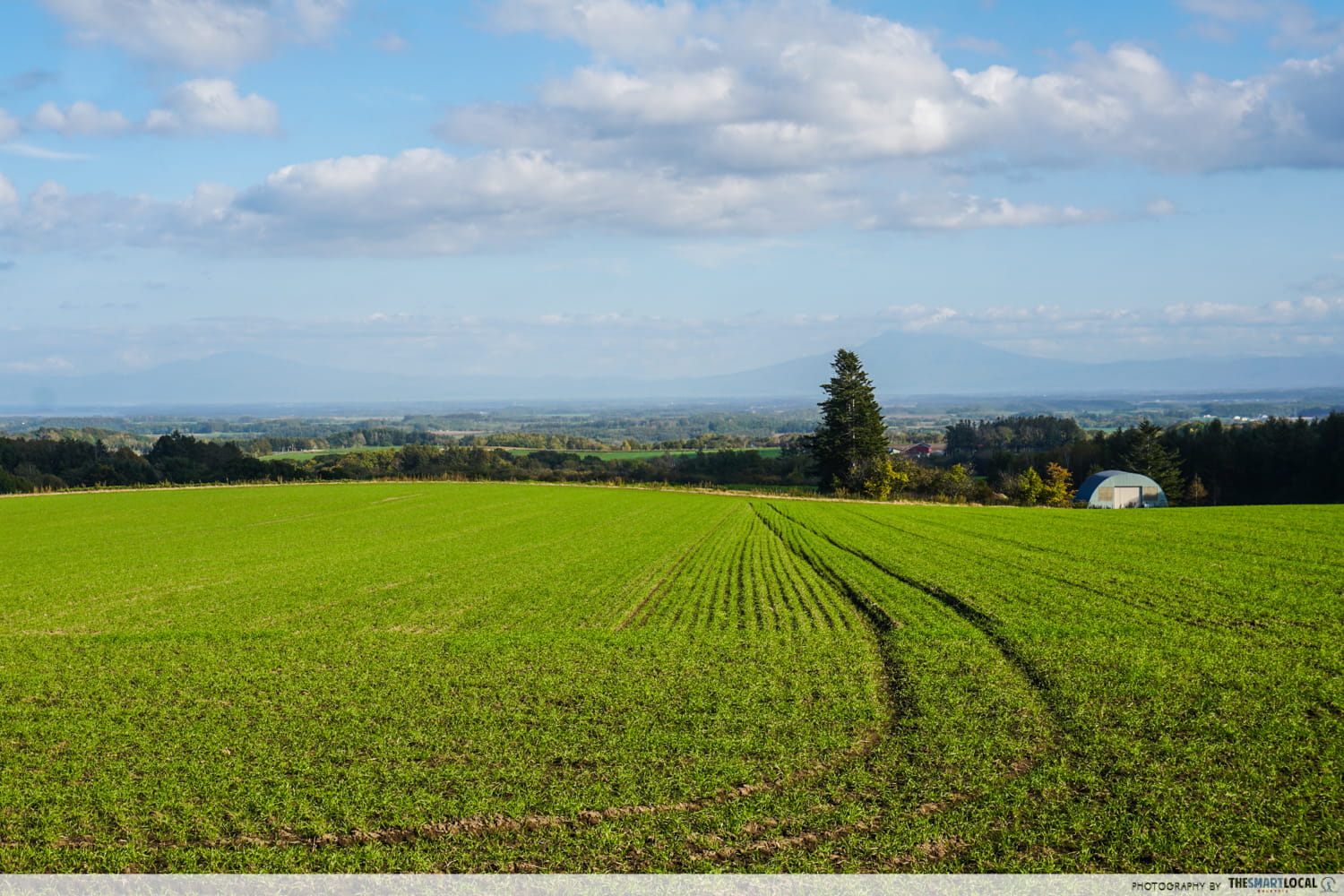 Kando no Michi View Point in Abashiri offers a view that represents the many natural gems of Hokkaido – the rural landscapes, Sea of Okhotsk and mountain range. 
Whether you're looking for scenic nature excursions or a stress-dissolving stay indoors at a local resort, there are plenty of things to do on a trip to Hokkaido. Add these spots to your itinerary for a complete holiday with fun activities and good food, so all you'll have left to do is securing plane tickets. 
Read more content here:
---
This post was brought to you by Hokkaido Tourism Organisation.
Photography by Dennis Kong and Janet Cho. 
Cover image adapted from: TheSmartLocal Malaysia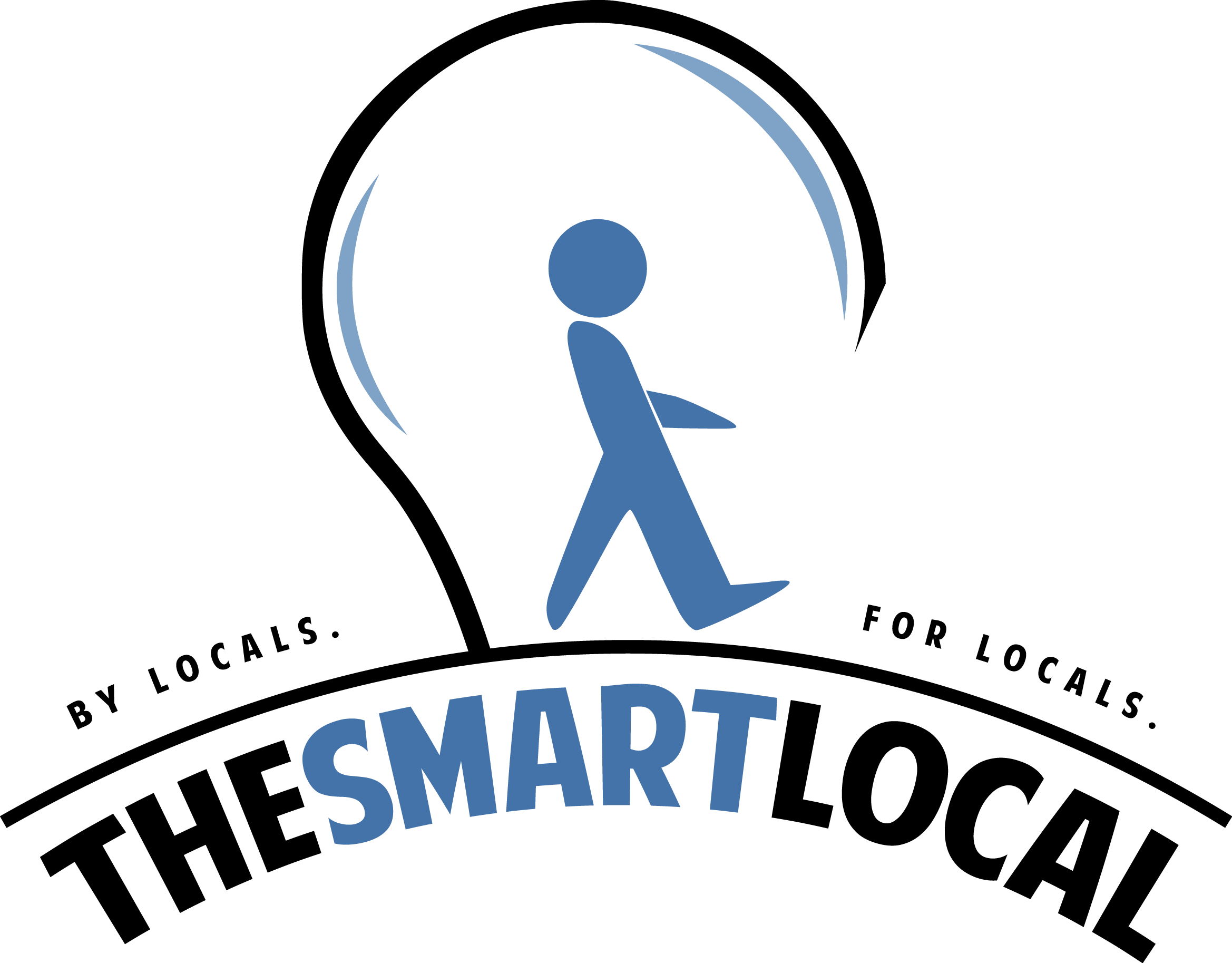 Drop us your email so you won't miss the latest news.