Groom saves a drowning child during photoshoot
---
As it is often said, not all heroes wear capes. In fact, one could come dashing around the corner to save a life while decked out in a wedding suit.
This newly-wed couple, who had been posing for their wedding photoshoot in Kedah on Friday, 11th March 2022, was a testament of this. Upon hearing the screams of a distressed mother whose child had been thrashing for help in a nearby river, the groom jumped into the river in his wedding suit to rescue the child.
Thanks to his quick action, the child – whose mother mentioned was a special needs child – was saved.
---
OKU child pulled out of water by groom 
---
On 14th March 2022, a TikTok user @anipp.88, posted a video on his account of a man jumping into a river to save a flailing child. The incident took place at Sungai Anak Bukit, a stream in Kedah.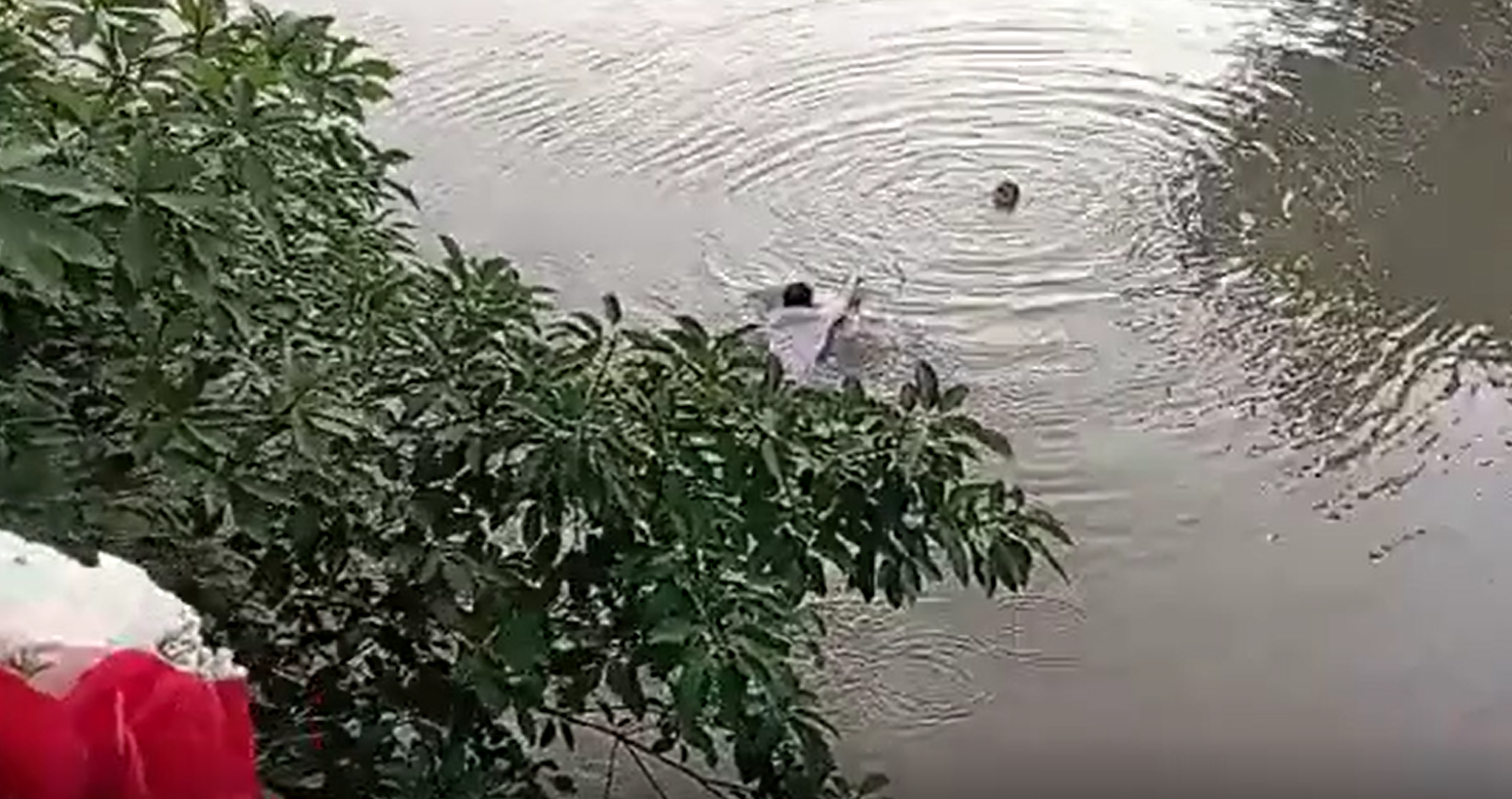 Image adapted from: @anipp.88
In an article published by Harian Metro on 14th March, the man who saved the drowning kid was a groom, Mohd Anuar Ahmad. He happened to be by the river with his bride Norhaslinda Mahmud for their wedding photoshoot.
The couple was even dolled up in their wedding attires, looking all spruce and spiff for the camera. However, a twist to their day came when they heard a sudden scream of anguish in the midst of their photoshoot.
It turned out to be the cries of a mother, who had been shouting for help as her child was drowning in the river. Her panic came as her child with disabilities did not know how to swim.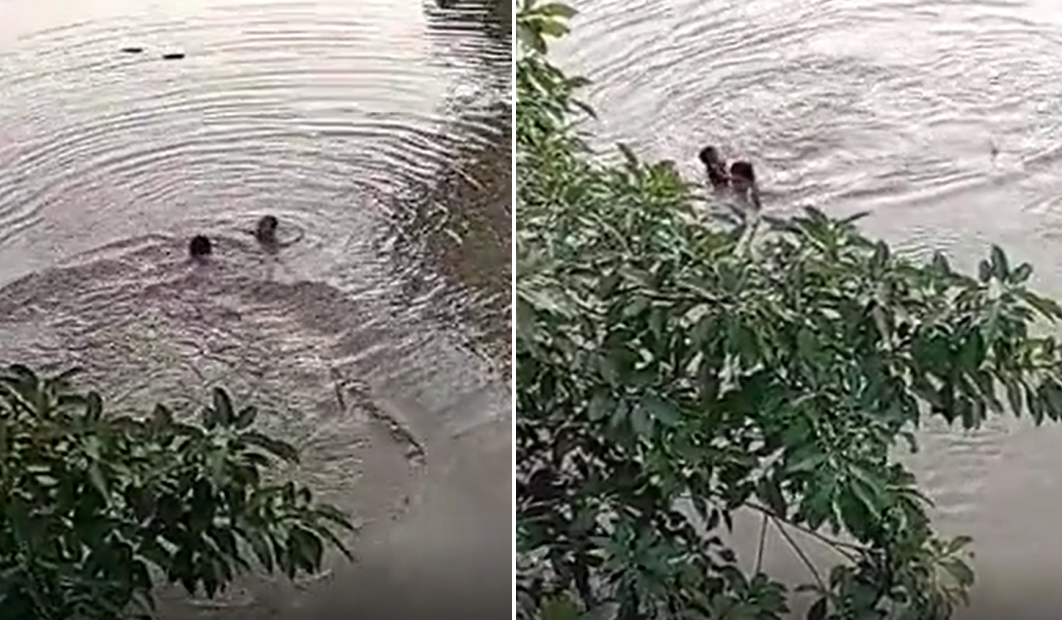 Image adapted from: @anipp.88
Upon spotting someone thrashing in the river, Mohd Anuar didn't hesitate to jump into the river to save the child while in his wedding photoshoot clothes.
But it was well-worth it in the end. The video captured Mohd Anuar successfully pulling the child safely to shore, with the distinct cries of the mother heard in the background. 
A second video posted on TikTok showed the selfless groom in his soaking wedding photoshoot clothes, now marred with twigs and dirt.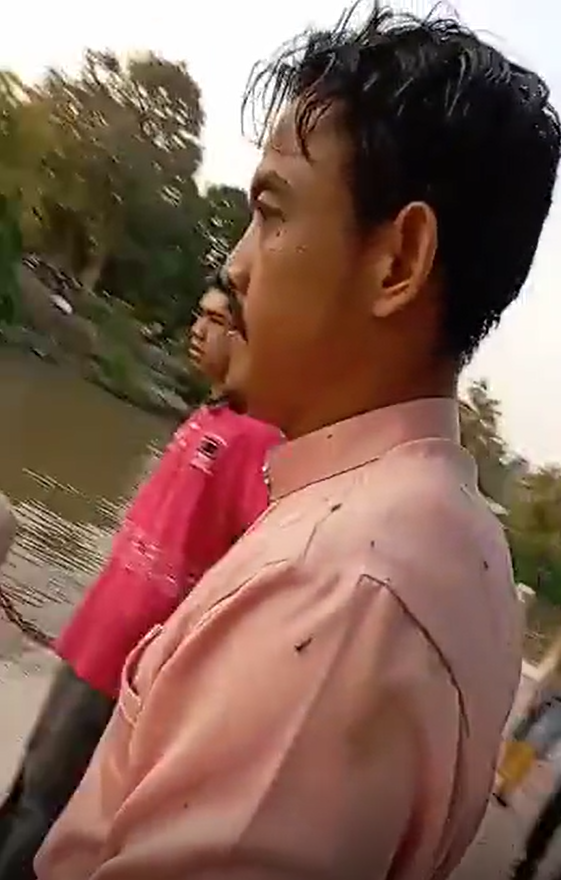 Image adapted from: @anipp.88
In the same interview with Harian Metro, Mohd Anuar was quoted saying that his only thought was to save the child when he heard the mother's desperate cries for help.
"It's fortunate that I know how to swim," he added. "The river is very deep. He was thrashing wildly and struggling to keep his head above water. I am just extremely thankful that I managed to save him".
His bride also expressed how proud she was of her husband, and how relieved she felt that everyone was safe. "I panicked for a bit when he dove into the river, I was worried he was putting himself into danger too as some villagers told us that there are crocodiles in those waters," she said. "I am so thankful that everyone is fine."
---
Netizens praise the groom for his prompt action
---
Both videos on Tiktok have garnered a great amount of attention, with nearly a million views for the first video, and another 2 million views for the second video. Praises for the groom have also been flooding in since the videos went viral.


Image adapted from: @anipp.88
User azizal1975, for one, voiced his admiration for the groom's actions, and mentioned how lucky the bride was to have scored such a big-hearted husband.


Image adapted from: @anipp.88
Another netizen called de_chipsmore commended the groom's swimming skills that helped save the distressed child.



Image adapted from: @anipp.88
Many others who were touched by his bravery and kind heart also showered the groom with praises and called him a hero.
---
A groom that saved the day
---
Wedding photoshoots are memorable moments for couples. For this couple in Kedah, it took an unexpected turn. Many netizens have deemed him a hero – we think likewise and applaud Mohd Anuar for saving the child.
We would also like to congratulate the newlyweds on their marriage and wish them a long and happy one.
Read more here: 
---
Get more stories like this!
Drop us your email so you won't miss the latest news.