Jo Gourmand Cafe
---
Cafes are as integral to the food scene as hawker stalls are in Penang. While there's a whole slew of the crème de la crème of cafes in Penang, you may also want to check out the latest haunts if you're looking for a new spot to have brunch.
A charming addition to the ever-growing list of cafes in George Town is Jo Gourmand. This new Parisian-inspired cafe serves mouthwatering cakes and uniquely concocted drinks – you'll almost feel like you're in the City of Love while dining here.
---
A cafe that's reminiscent of Parisian bistros
---

Image credit: @wenddiesyeoh
In a labyrinth of historic storefronts and old-school eateries in George Town, Jo Gourmand Cafe is sure to catch the attention of anyone who passes it by.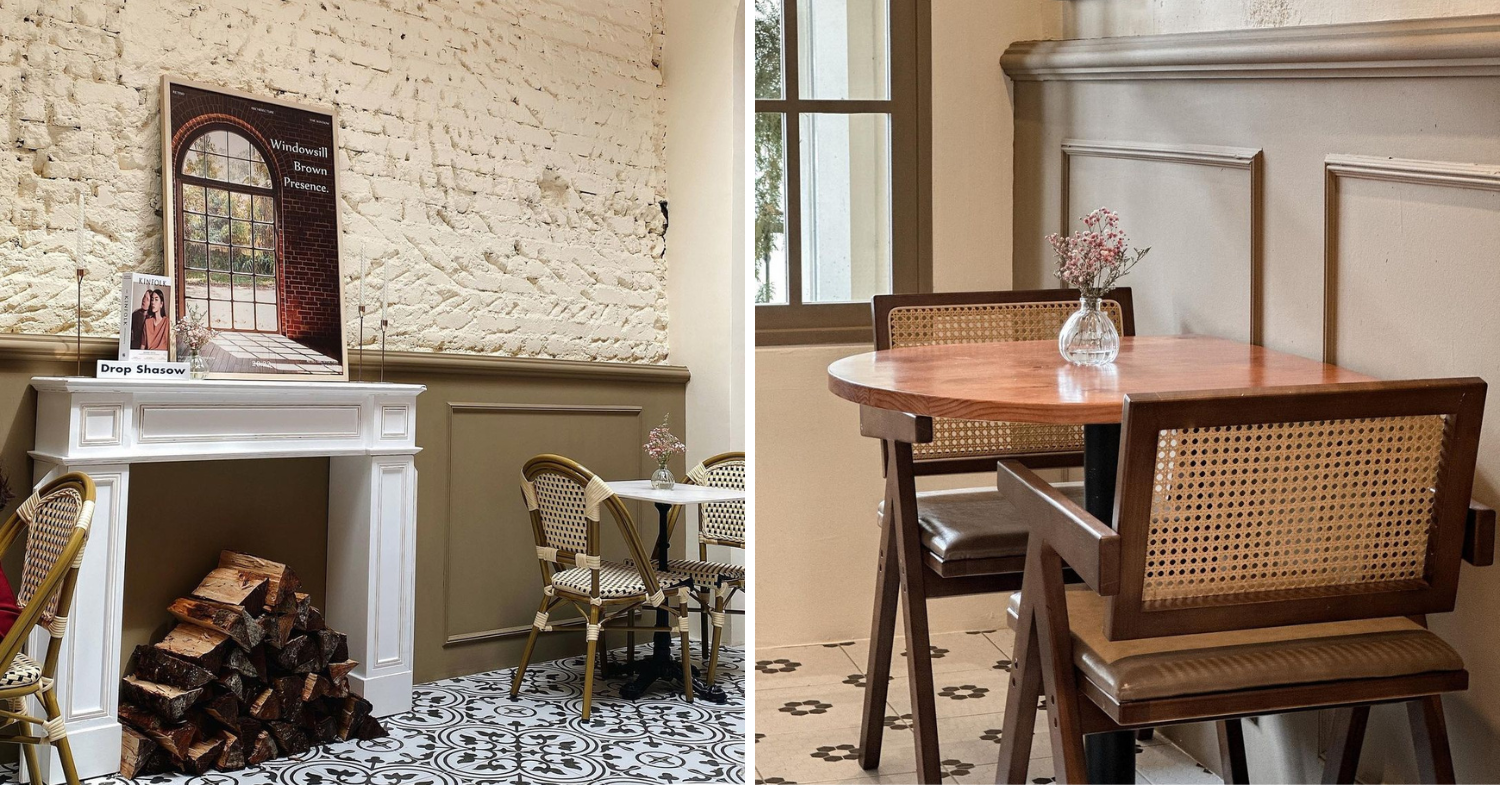 Image adapted from: @__wanshihfoodhunter & @wenddiesyeoh
With its charming furnishings – big glass windows, mosaic floors, and Maison Gatti-esque rattan chairs included – the cafe will bring to mind classic French bistros that are tucked away on the streets of Paris.
Coupled with the soothing hum of chatters, the tinkling of music, and cosy corners in the cafe, patrons looking to linger over sweet desserts and a warm cuppa will find comfort here.

---
Watermelon cakes & strawberry lattes
---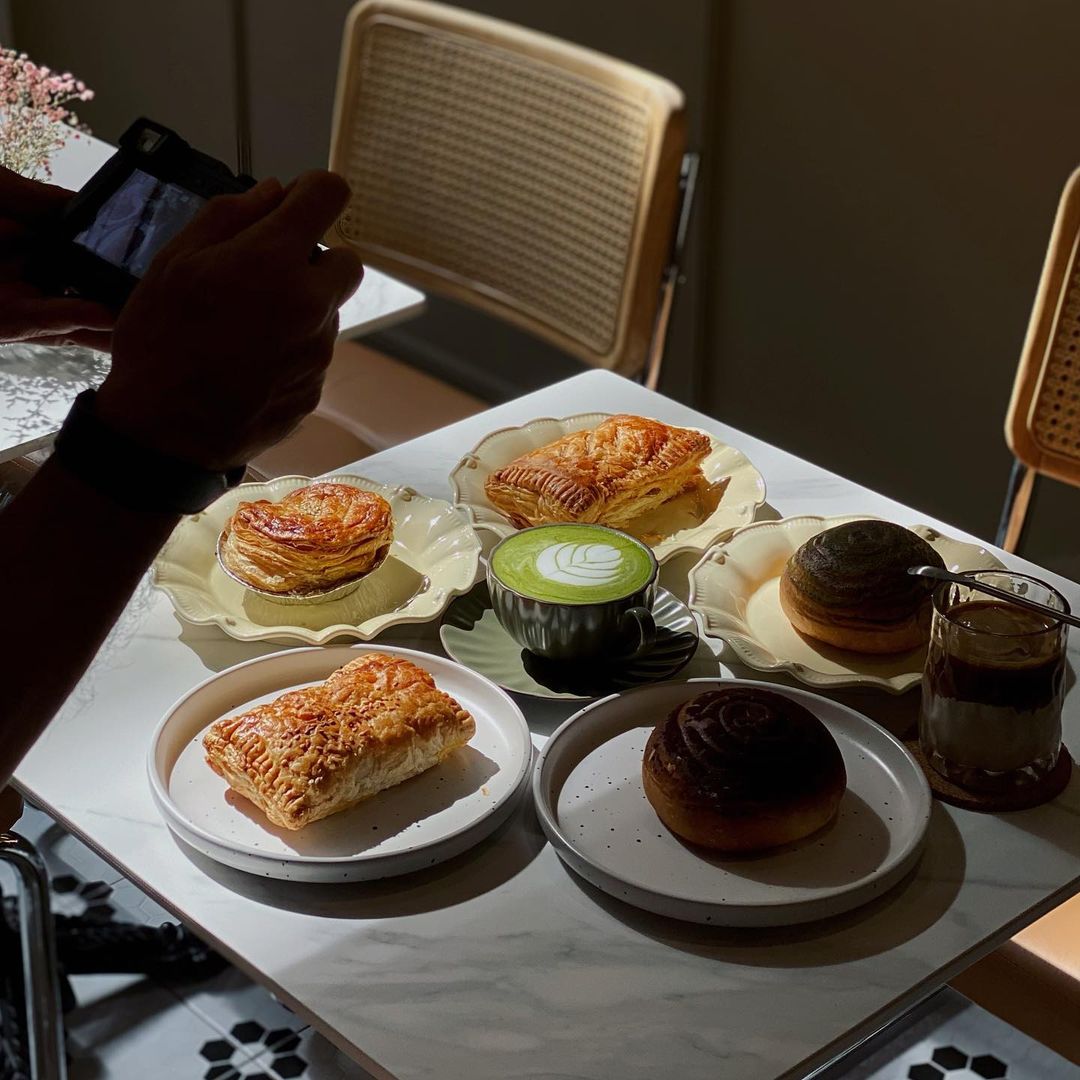 Image credit: @jo.gourmand_penang
A French-inspired cafe wouldn't be complete without the galore of pastries and cakes. You'll find a selection of them displayed enticingly by the counter and barista bar at Jo Gourmand Cafe – with each treat and their flavours so tempting, it'll almost be impossible to pick just one.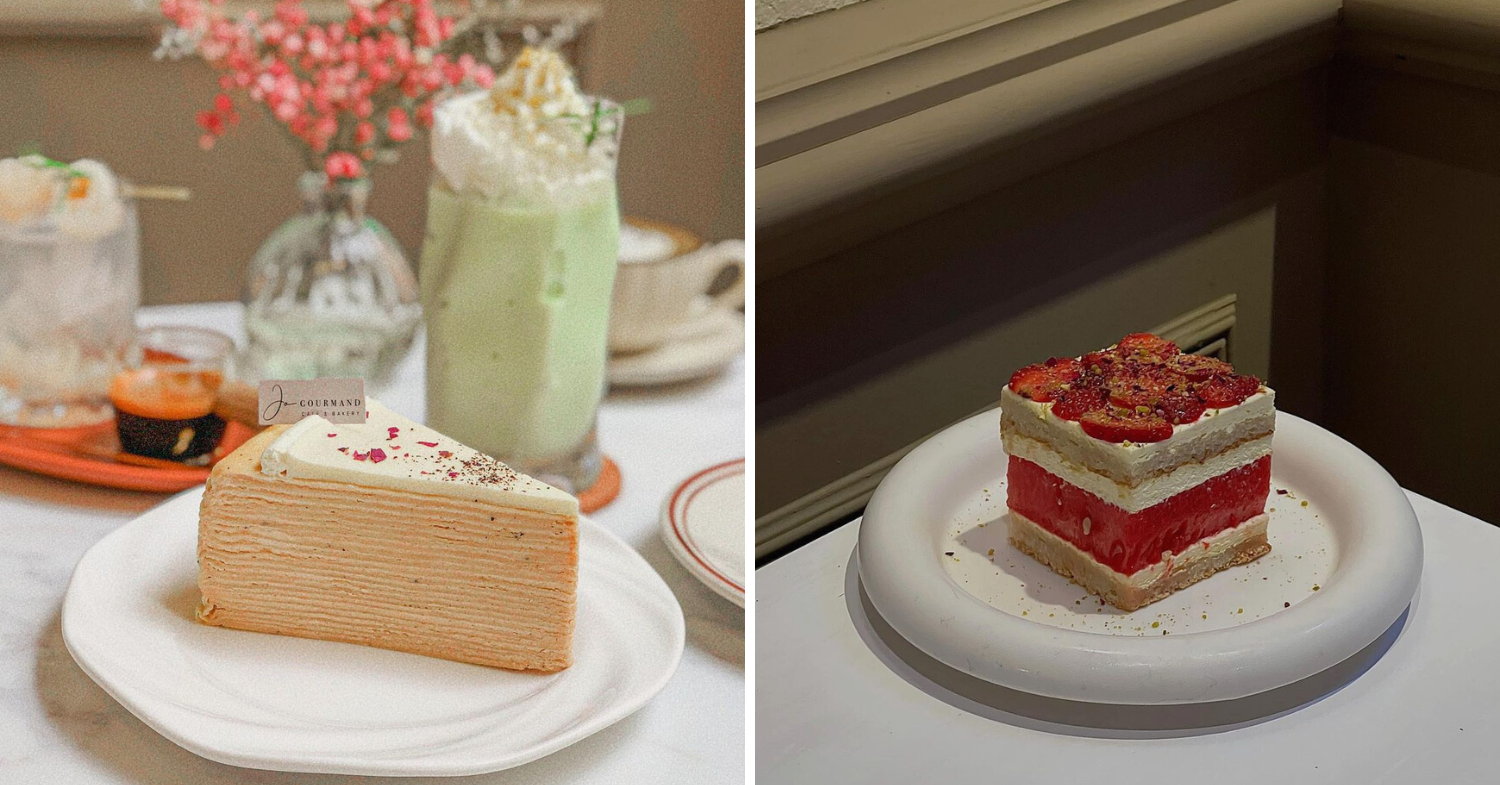 Image adapted from: @sallylim0920 & @jo.gourmand_penang
In case you're struggling to choose, we recommend the cafe's signature Watermelon Cake (RM20) – an elegantly-layered squared cake, with nutty Dacquoise, rose-scented whipped cream, strawberries and pistachios sandwiching a slab of juicy watermelon.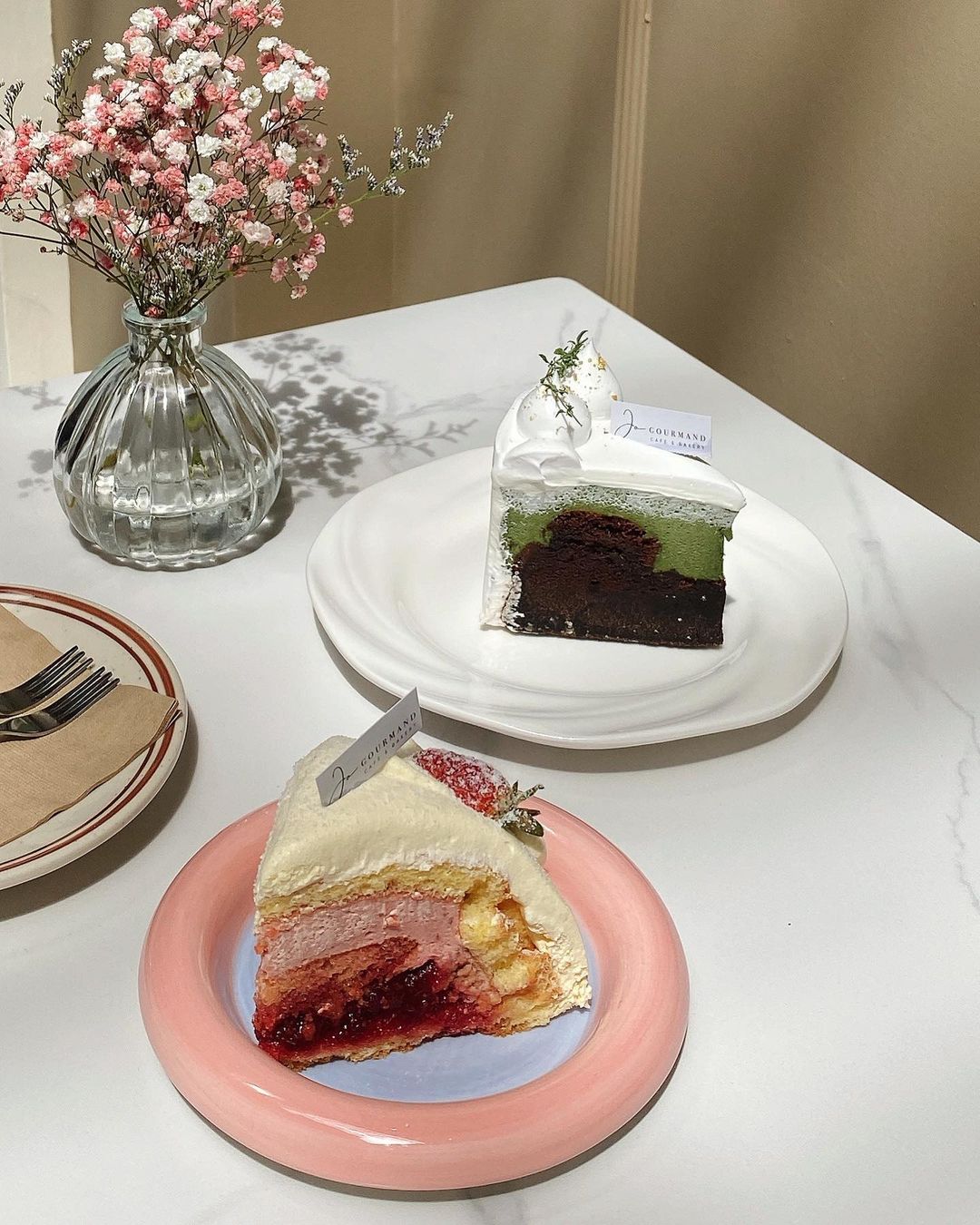 Image credit: @__wanshihfoodhunter 
Another favourite among patrons is the Matcha Gateau (RM20), a dense chocolate cake base with a layer of rich matcha gateau, and soft fresh cream that blankets the cake slice.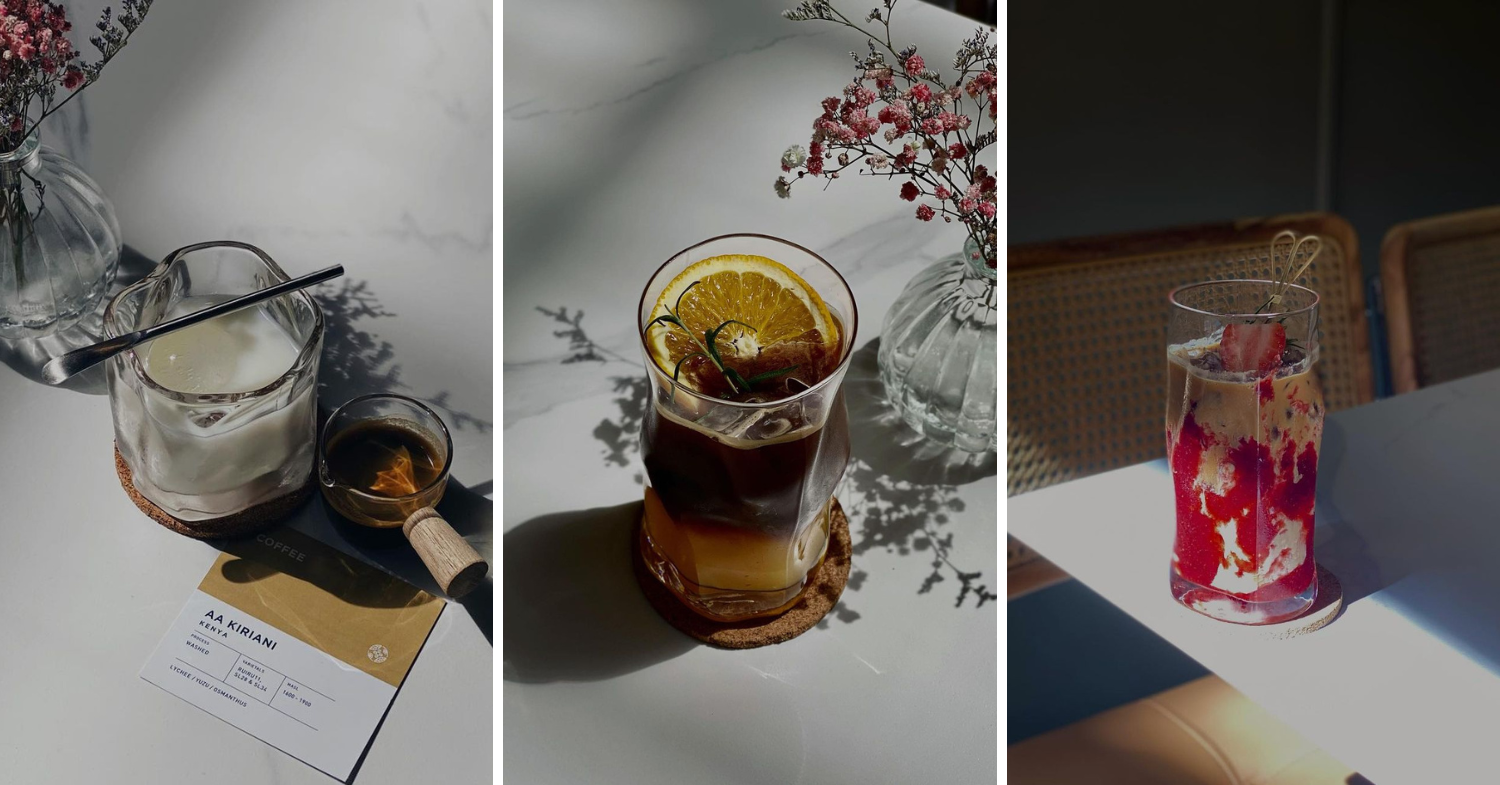 Image adapted from: @jo.gourmand_penang, @jo.gourmand_penang & @jo.gourmand_penang
Pair these sweet desserts with their wide range of drinks that take on classic staples, alongside uniquely concocted ones. 
If you would like a change from your usual Long Black (RM10) or Flat White (RM12), opt for the Berries Caffeine (RM16) that is an iced latte infused with strawberry compote. There's also the Summer Refreshing Coffee (RM15), an interesting twist to the usual iced black with some citrusy orange syrup.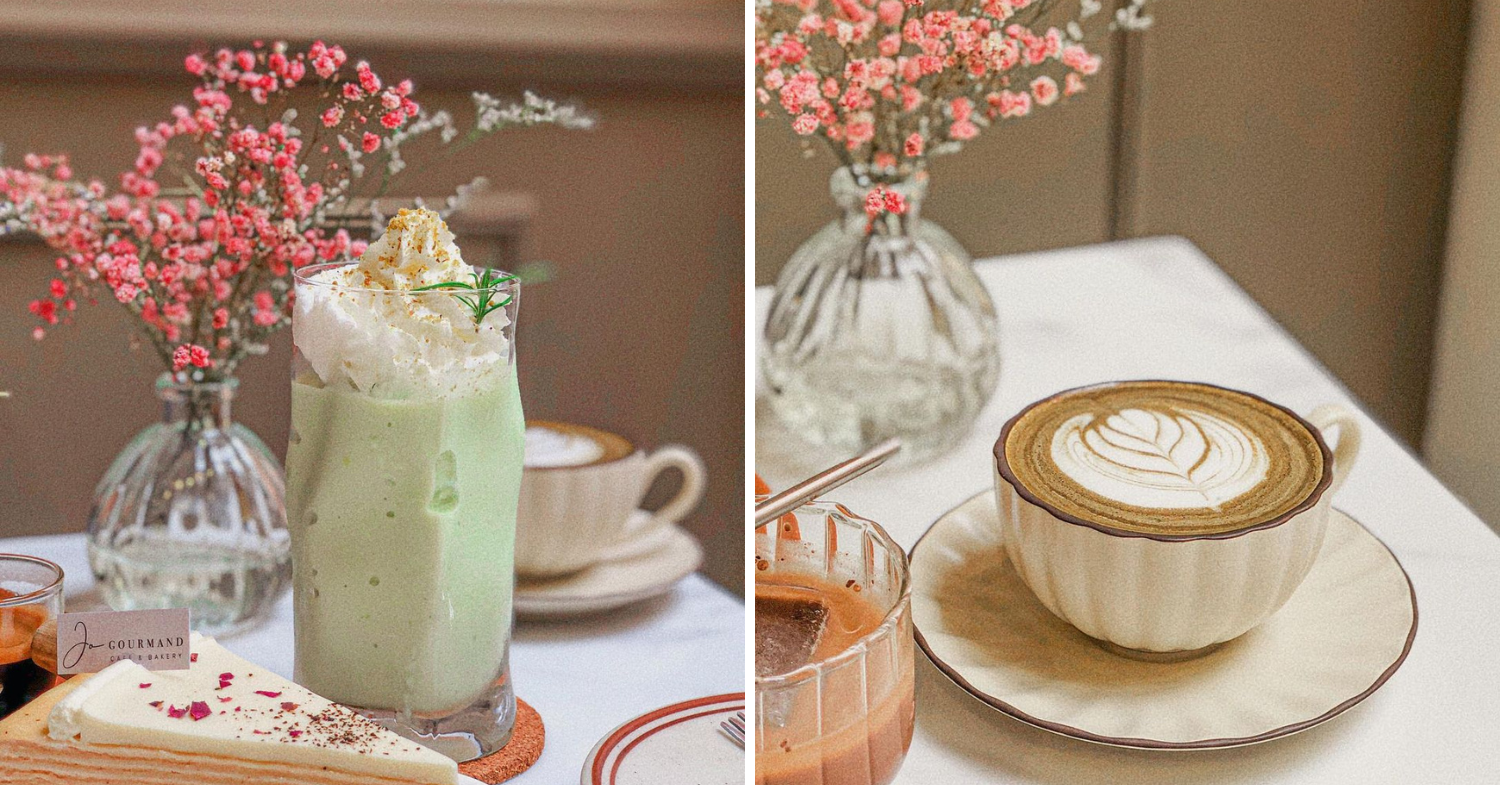 Image adapted from: @sallylim0920 & @sallylim0920 
For non-caffeinated options, there are the Avocado Milkshake (RM16) that's as decadent as it is filling, or a warm Hojicha (RM13) that makes for a perfect accompaniment to a sweet slice.
---
Jo Gourmand Cafe in Penang
---
Full of charm and an ambience that is reminiscent of a Parisian cafe, Jo Gourmand Cafe is where you can enjoy a cuppa and a refreshing slice of cake. You might even want to plan to linger here with a good book – after all, there's nothing more Parisian than sitting in a cafe with a cup of espresso and watching the world go by.
Address: 203, Lebuh Pantai, George Town, 10300 George Town, Penang
Opening hours: 9am-6pm, Daily
Contact: 011-5369 0118 | Jo Gourmand Instagram
Read more interesting here:
---
Cover image adapted from: @nicole_lsx94, @sallylim0920 & @jo.gourmand_penang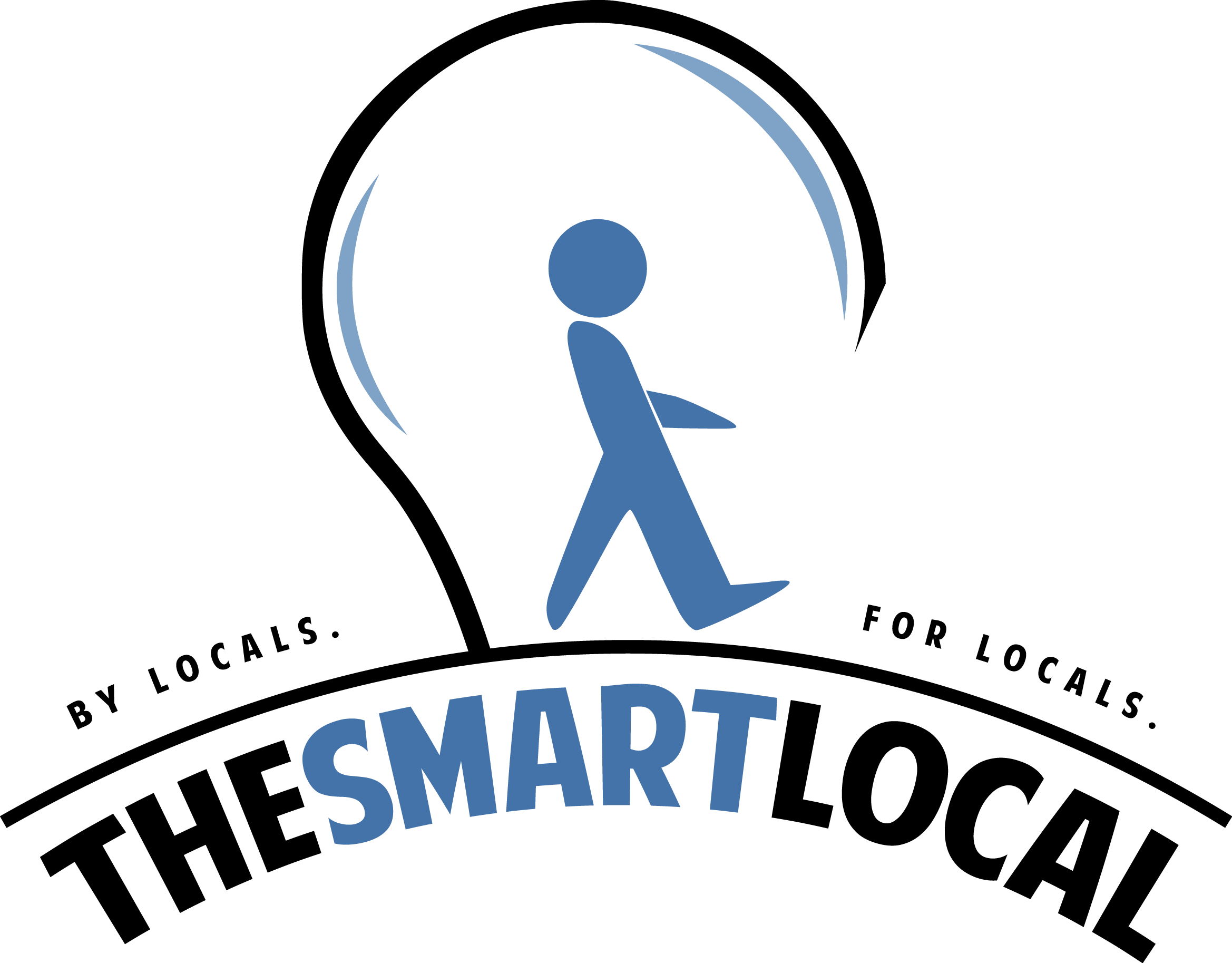 Drop us your email so you won't miss the latest news.