Facts about Malaysian diver Leong Mun Yee
---
Malaysians have been tuning in to watch the Olympics ever since our national athletes began participating in the games. A sport that we look out for at the Olympic Games is diving, which gained popularity among locals as our national athletes began shining in the sporting event.
One such star is Leong Mun Yee, a Malaysian diver who blazed a trail for younger diving athletes with her long list of accomplishments. Get to know more about the former diver, and five-time Olympian who was recently awarded a 'Datuk' title, with this list of 10 facts about her.
---
1. She started diving when she was only 10 years old
---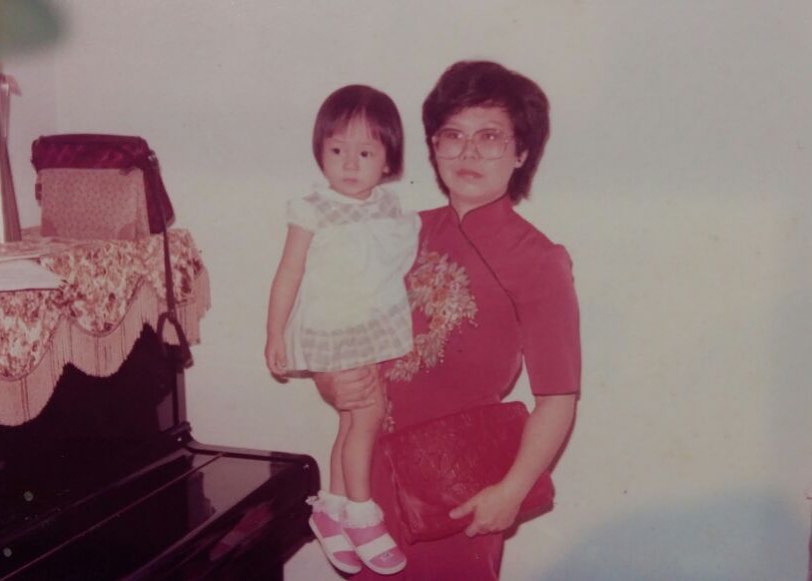 Image credit: Leong Mun Yee
Born on 4th December 1984, Leong Mun Yee is a former Malaysian diver who has represented the country in diving competitions for over 25 years.
The Perak native officially started diving at the tender age of 10, when she was called to be a part of the Malaysian team for the 1998 Commonwealth Games at Kuala Lumpur. She began swimming at just 2 years old, but made the switch to diving eight years later.
Since then, Mun Yee has been a prominent figure in the Malaysian diving scene.
---
2. She made her Olympic debut when she was only 15
---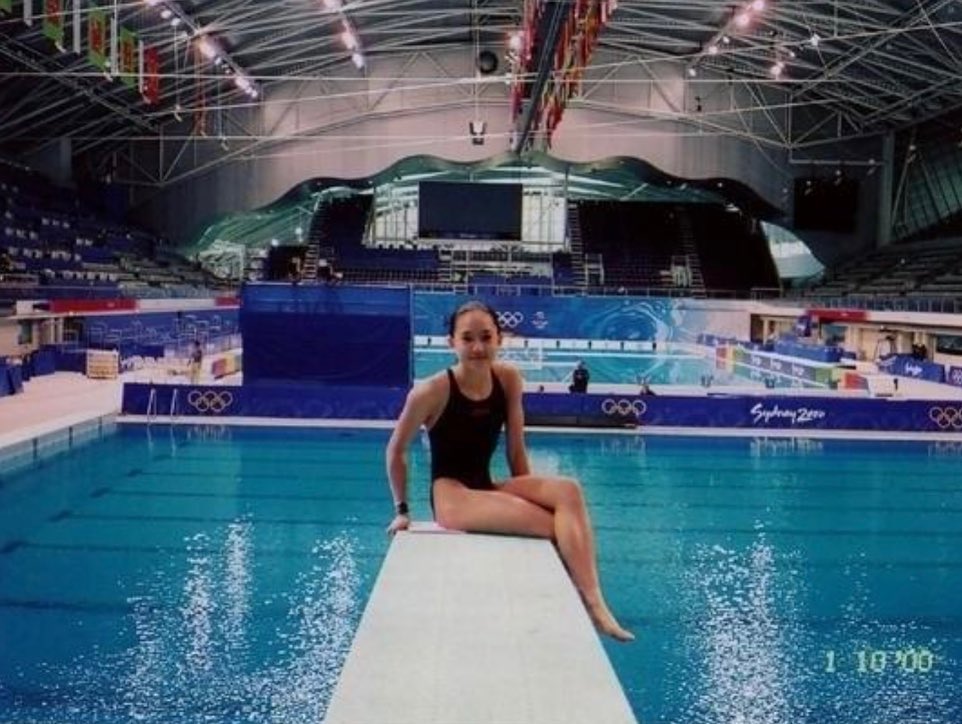 Image credit: Leong Mun Yee
Every Olympian can likely remember the thrill of their Olympic debut. The same must go for Mun Yee. The 37-year-old Malaysian made her first appearance at the Olympics in 2000 in Sydney, Australia, when she was just 15 years old.
She was one of the youngest female athletes to represent Malaysia at the Games. Since then, she has been part of various international competitions, proudly representing the country for more than two decades.
---
3. She's the only Malaysian athlete to compete at five Olympics
---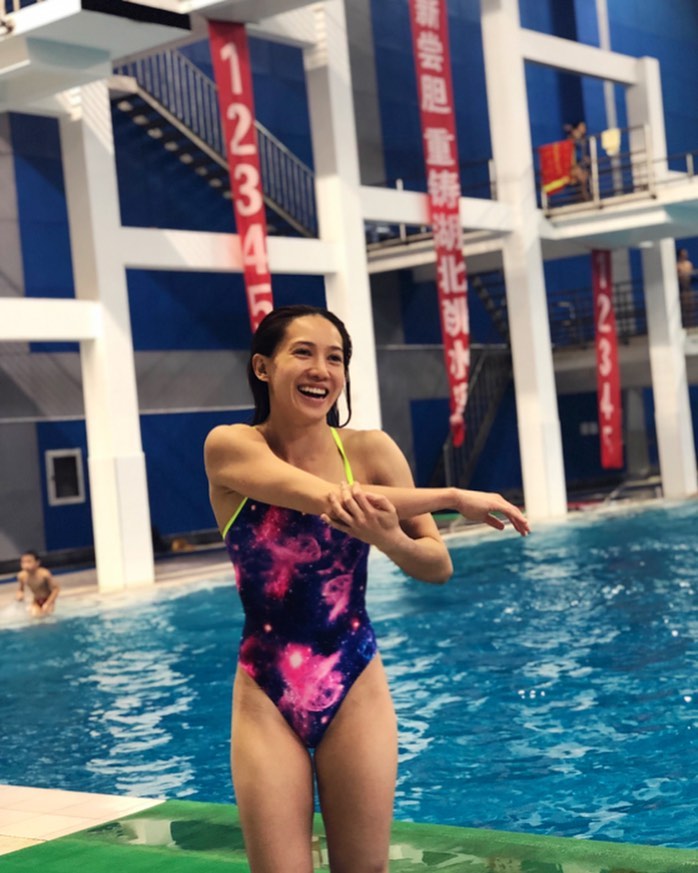 Image credit: Leong Mun Yee
A veteran at the Olympic Games, Mun Yee is currently the only Malaysian athlete to compete in five Olympic Games. They are the Sydney 2000 Olympics, Athens 2004 Olympics, Beijing 2008 Olympics, London 2012 Olympics and Tokyo 2020 Olympics.
Before her last Olympic appearance in 2021, she made it into the Malaysia Book of Records. The 2012 record acknowledges her as the first female athlete to compete in four Olympic Games consecutively from 2000 to 2012.
---
4. She has won multiple gold medals throughout her career
---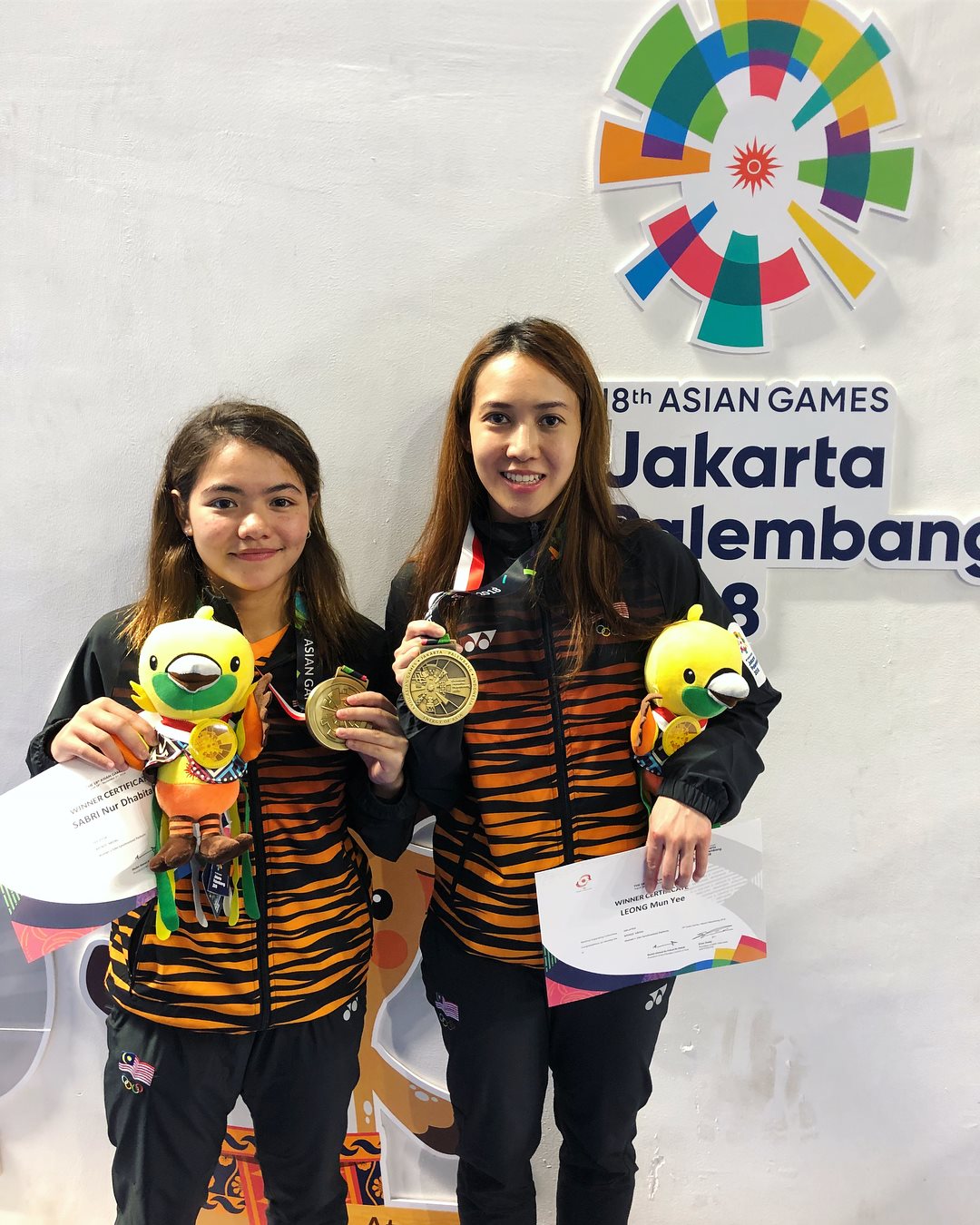 Image credit: Leong Mun Yee
As a diving athlete, Mun Yee has won numerous gold, silver and bronze medals in her career.
These include 17 gold, five silver and five bronze medals at the SEA Games; one silver and two bronze medals at the Commonwealth Games; and two silver and four bronze medals at the Asian Games.
Apart from this, she also has one gold medal and two silver medals under her belt, which she won at the FINA Diving Grand Prix in 2013 and 2017.
Her long list of medals also consists of nine silver medals and seven bronze medals clinched at the FINA Diving World Series from 2011 to 2016.
---
5. She was named Olympian of the Year in 2001
---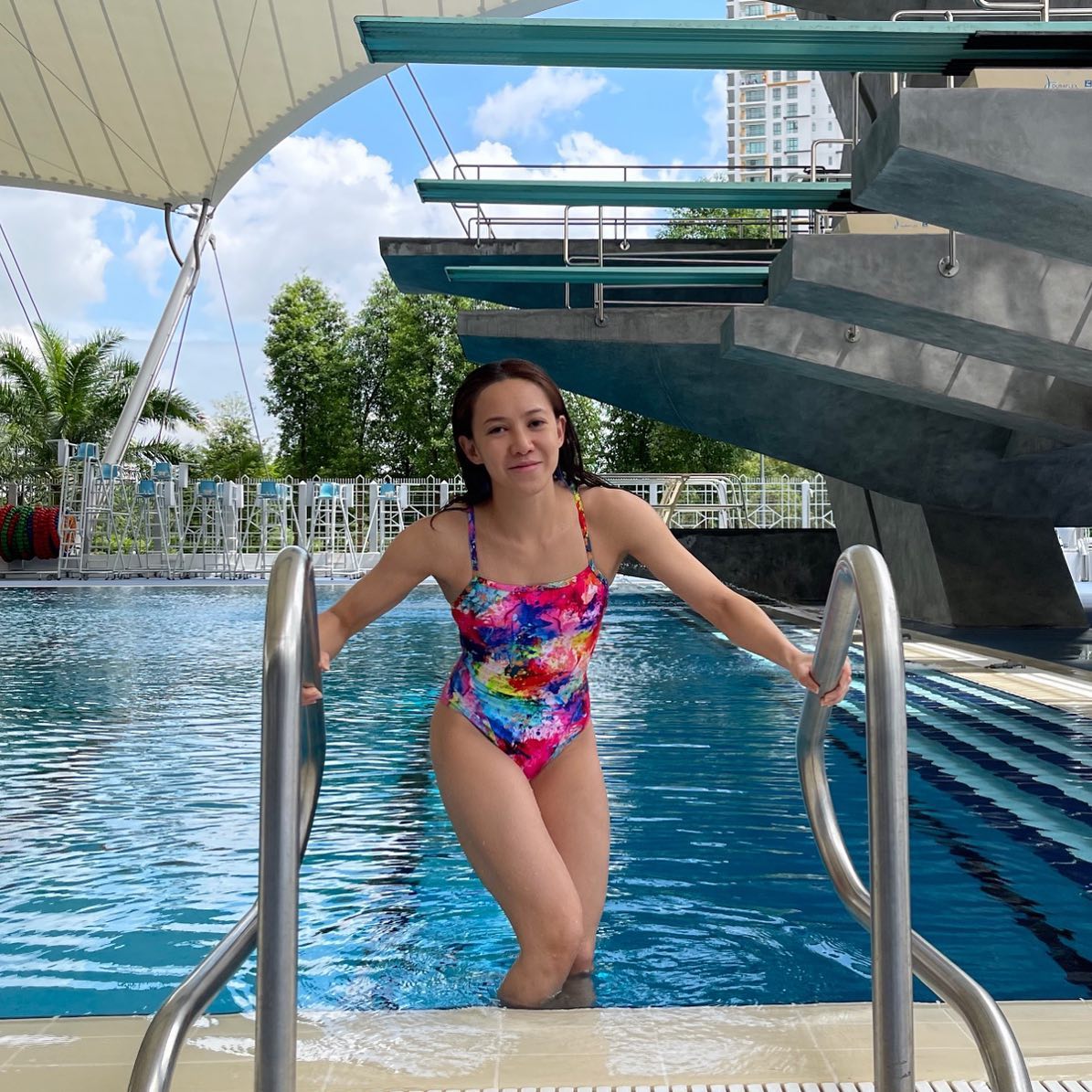 Image credit: Leong Mun Yee
Along with her series of remarkable medals, Mun Yee has received several notable awards for her stunning performance in diving. In 2001, she was named Olympian of The Year and was given the Athlete of the Games Award by the Olympic Council of Malaysia.
Her popularity and success also led to her being awarded the Sportswoman Of Perak thrice in the years 1996, 2001 and 2009. These accolades place Mun Yee among the ranks of the most successful female athletes of our country.
---
6. She has won the National Sports Award twice
---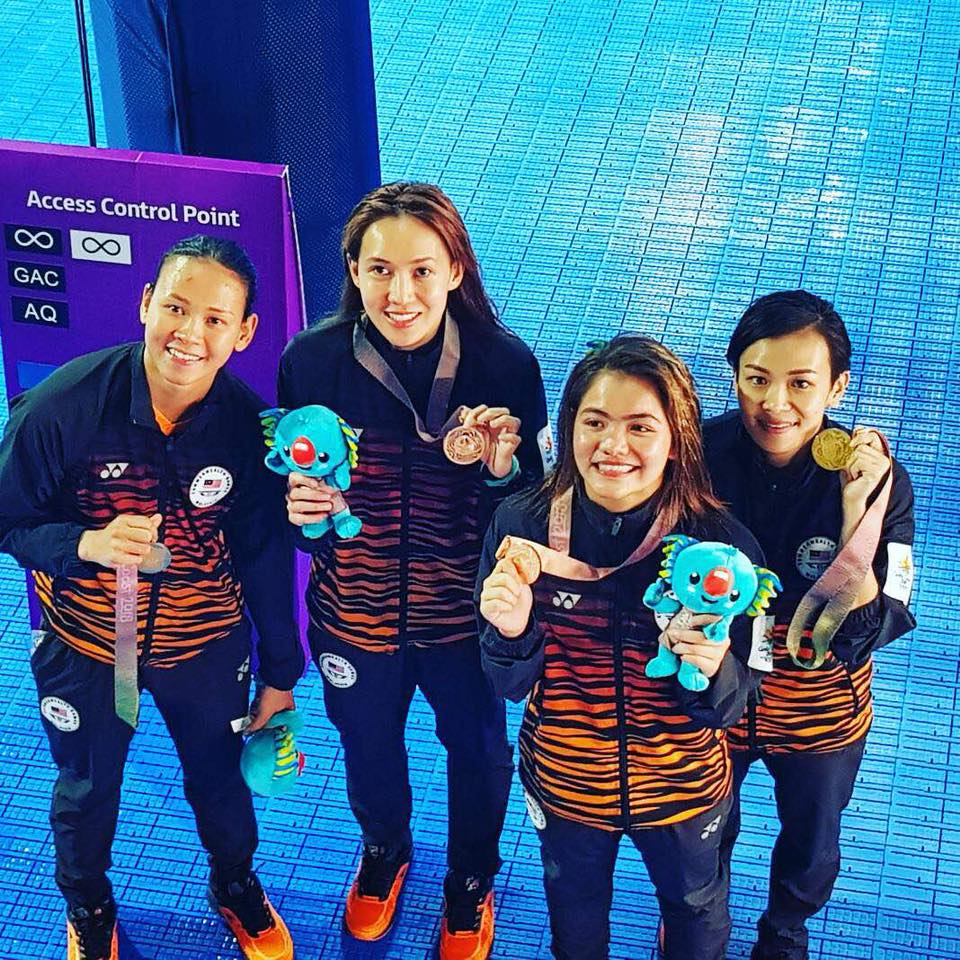 Image credit: Leong Mun Yee
To add to her impressive list of achievements, Mun Yee also received the National Sports Award in 2009 and 2013 in the best woman's team category, making her a recipient of the country's most prestigious sports award.
In 2009, she also won the Sportswoman of MASUM award from the Malaysian University Sports Council. About six years later, she was given a special award – the 2013/2014 Excellent Achievement Special Award – by her native state Perak at the 2015 Perak Sport Award Ceremony, as she's truly a pride of the state.
---
7. She has a degree in communication from Universiti Putra Malaysia
---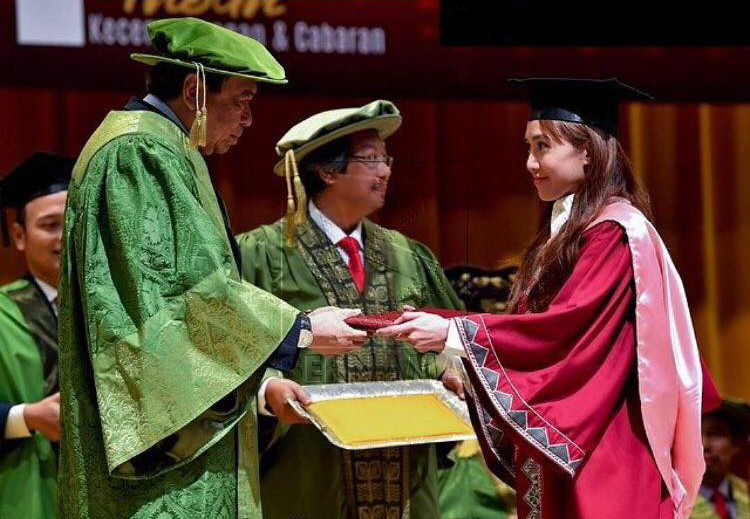 Image credit: Leong Mun Yee
Although she's extremely active in sports, Mun Yee places equal importance on her education. She began pursuing a Master's degree in Corporate Communication at University Putra Malaysia in 2018 after graduating with a communications degree from the same university.
Mun Yee mentions on her website biography that education is a lifelong journey that enhances her skills and knowledge, personally and professionally. As such, she's always determined to have higher educational qualifications no matter how successful she is in sports.
---
8. She announced her retirement from diving in January 2022
---

Image credit: Leong Mun Yee
If you've been following Mun Yee's career closely, you would probably know that she retired from diving earlier this year. On 5th January 2022, Mun Yee announced that she'll be taking a break from diving.
She told the press during an interview that she had planned to retire from the sport after the Tokyo 2020 Olympics last year. Now, she assists national coach, Li Rui to coach the national diving team of Malaysia.
---
9. She was awarded a 'Datuk' title by the Yang di-Pertuan Agong
---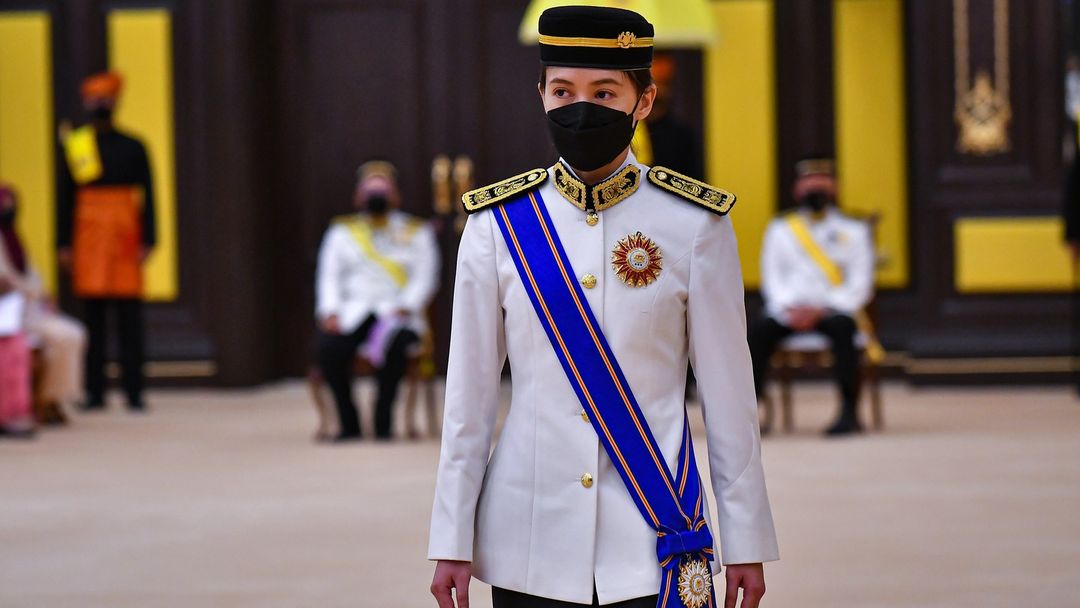 Image credit: @kwp.my
Shortly after announcing her retirement from diving, Mun Yee was awarded the Knight Commander of the Order of the Territorial Crown (PMW), which carries the 'Datuk' title, by the Yang di-Pertuan Agong in conjunction with 2022 Federal Territories Day.
Mun Yee joins the list of sporting legends in Malaysia who have been conferred a Datuk title, such as Lee Chong Wei, Nicol David and Azizulhasni Awang.
Besides this title, Mun Yee was previously awarded the Ahli Mahkota Perak (A.M.P) by Raja Muda of Perak in 2007, and Pingat Pekerti Terpilih (P.P.T) by the Sultan of Perak in 1997.
---
10. She plans to venture into breakdancing after retirement
---
Video credit: Leong Mun Yee
Although she loves diving and has dedicated much of her younger days to the sport, Mun Yee also loves to dance. In 2020, she shared in a webinar organised by the National Sports Council that her future plans include venturing into breakdancing, and starting a diving academy.
She mentioned that breakdancing is something she's very interested in pursing it, as she didn't have the chance to take part in it when she was younger. Showing us all that it's never too late to pick up a passion, the former diver has been sharing several videos of her impressive dancing skills on her Facebook page.
---
Former Malaysian diver Leong Mun Yee
---
For more than 20 years, Leong Mun Yee was a true national pride of Malaysian diving who helped raise the bar for many local athletes. Though she has now retired from diving, her achievements and contributions to the sport, as well as the country, should be celebrated for many more years to come. 
Read more inspiring stories about Malaysian athletes here:
---
Cover image adapted from: Leong Mun Yee and Leong Mun Yee
Get more stories like this!
Drop us your email so you won't miss the latest news.