Little Salty Cafe in Ampang Jaya, Selangor
---
Ampang is home to several hiking trails boasting spectacular views that adventurous individuals often make a trip out here for. But if you're one who prefers to take in views of the city and nature over a meal instead, check out Little Salty Cafe, a cosy cafe tucked away on Ampang Hill.
The cafe has an alfresco dining area that looks out at KL's skyline and a speckle of trees down below, attracting diners looking to gorge on decadent desserts and savoury plates while enjoying a panoramic view of the city and nature. Here's what you can expect at this cafe.
---
Cafe on a hilltop with indoor and outdoor seating
---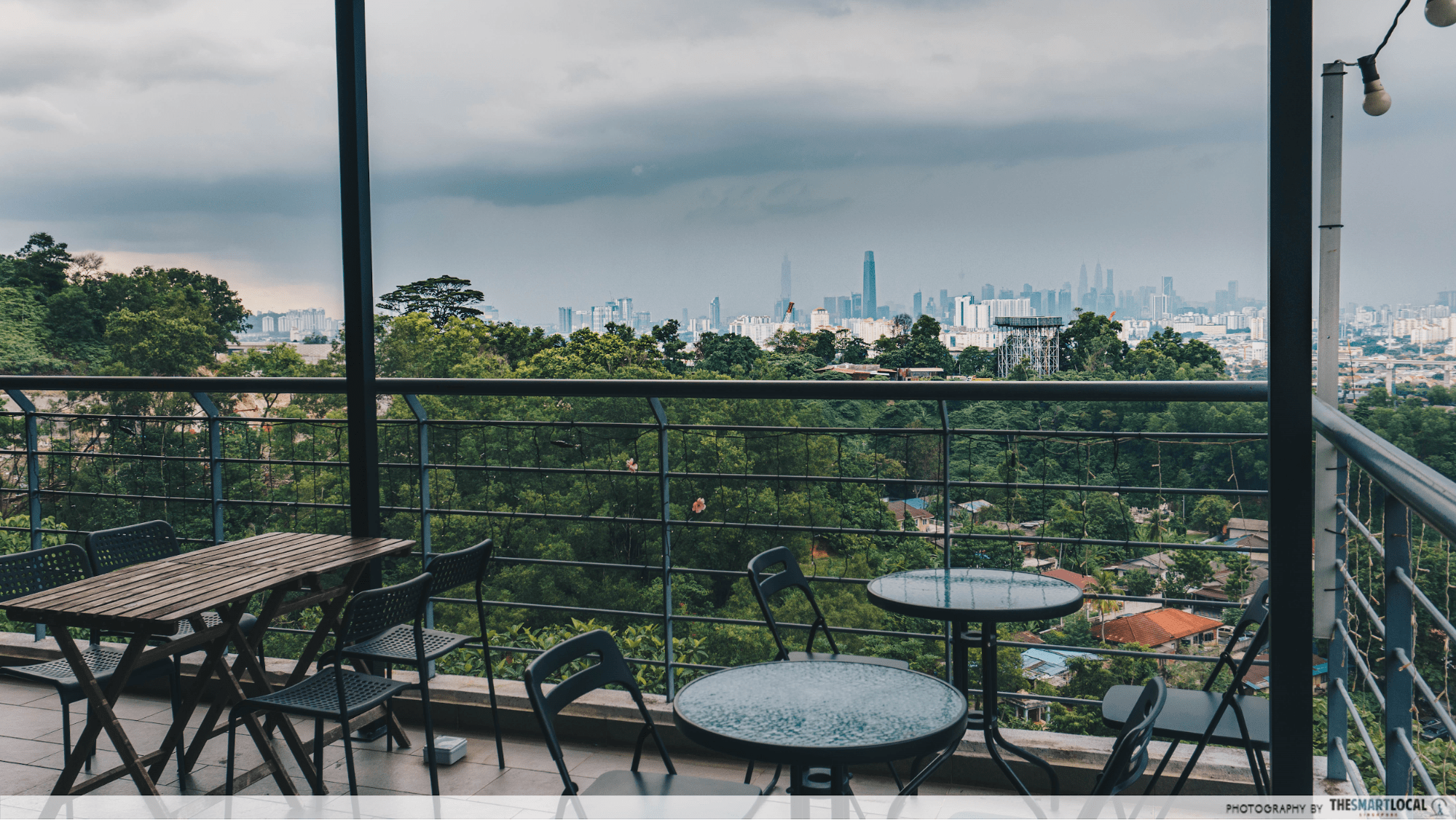 Little Salty Cafe has been hailed as a romantic spot for couples looking to dine out at a casual yet scenic cafe, due to its location at Ampang Hill that offers diners a panoramic view of KL. ​​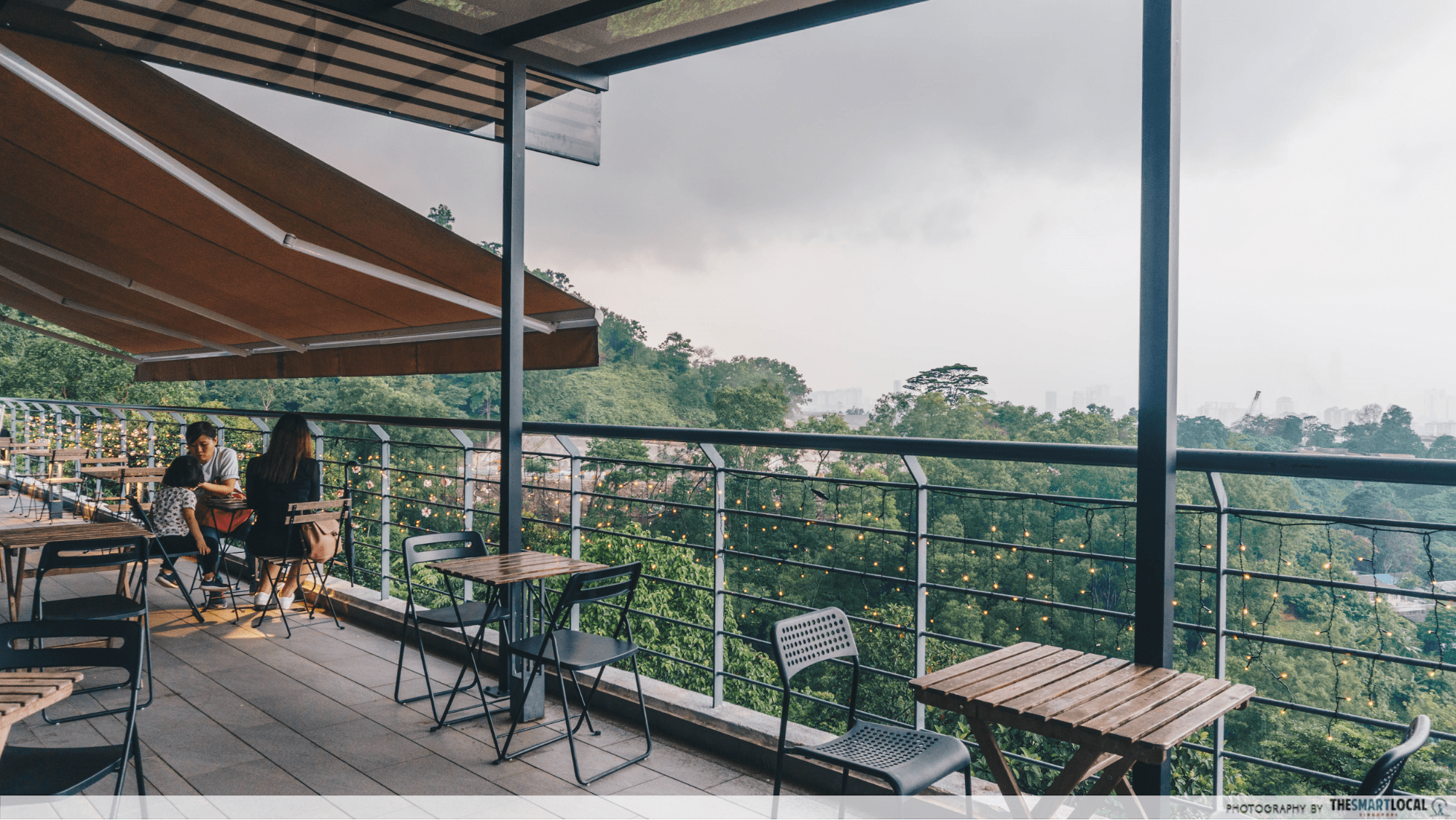 We recommend heading out to the alfresco area at this cafe, which comprises an indoor and outdoor dining area. Once the skies turn dark, fairy lights hanging from the balcony rails and gleaming skyscrapers that make up KL's skyline will add a cosy touch to your dining experience.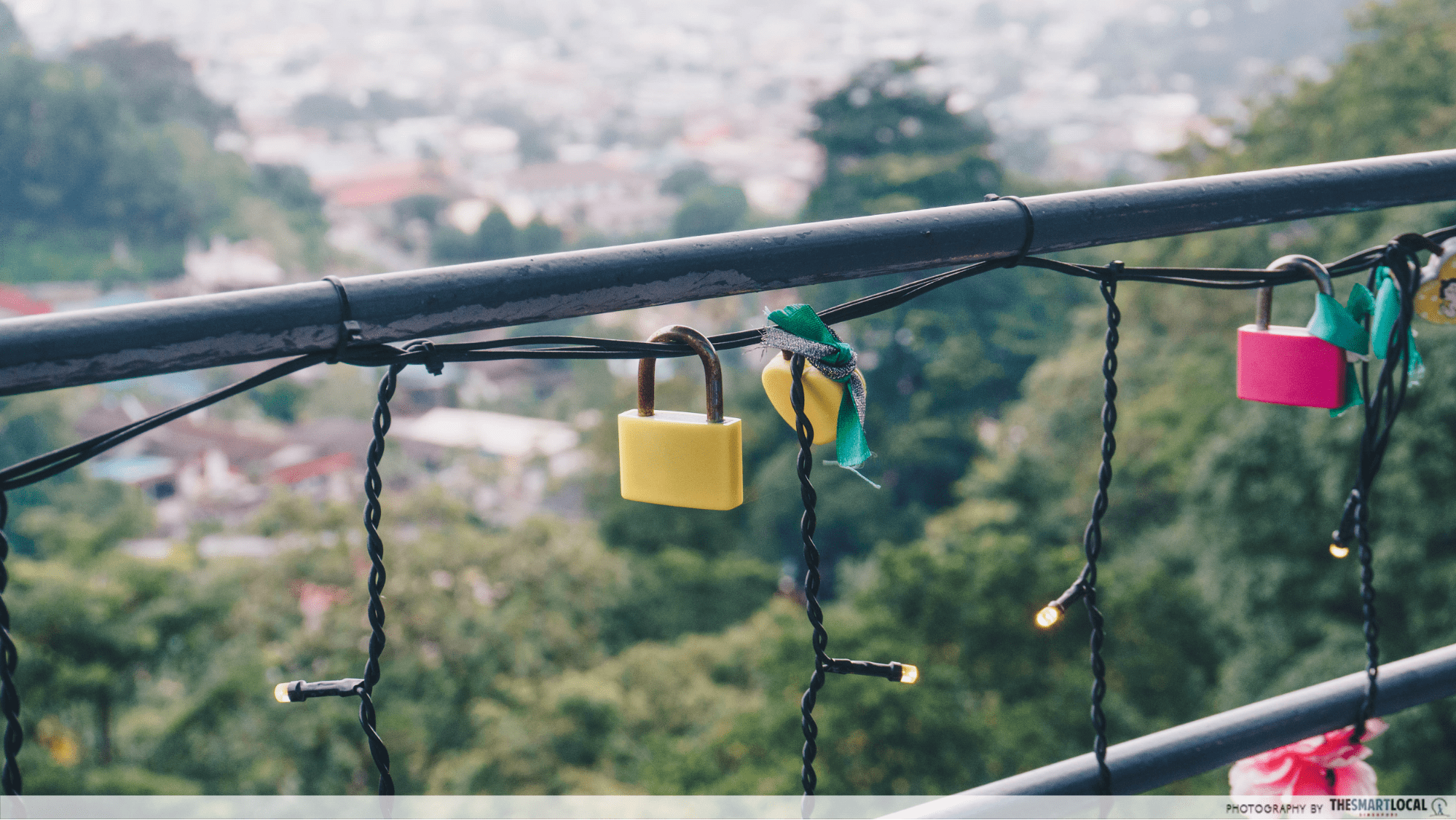 There are retractable roofs, and a permanent shaded dining area, to accommodate Malaysia's tropical weather at their alfresco dining area too. So come rain or shine, you'll have the options to stay seated outside for lunch or dinner in the hilltops.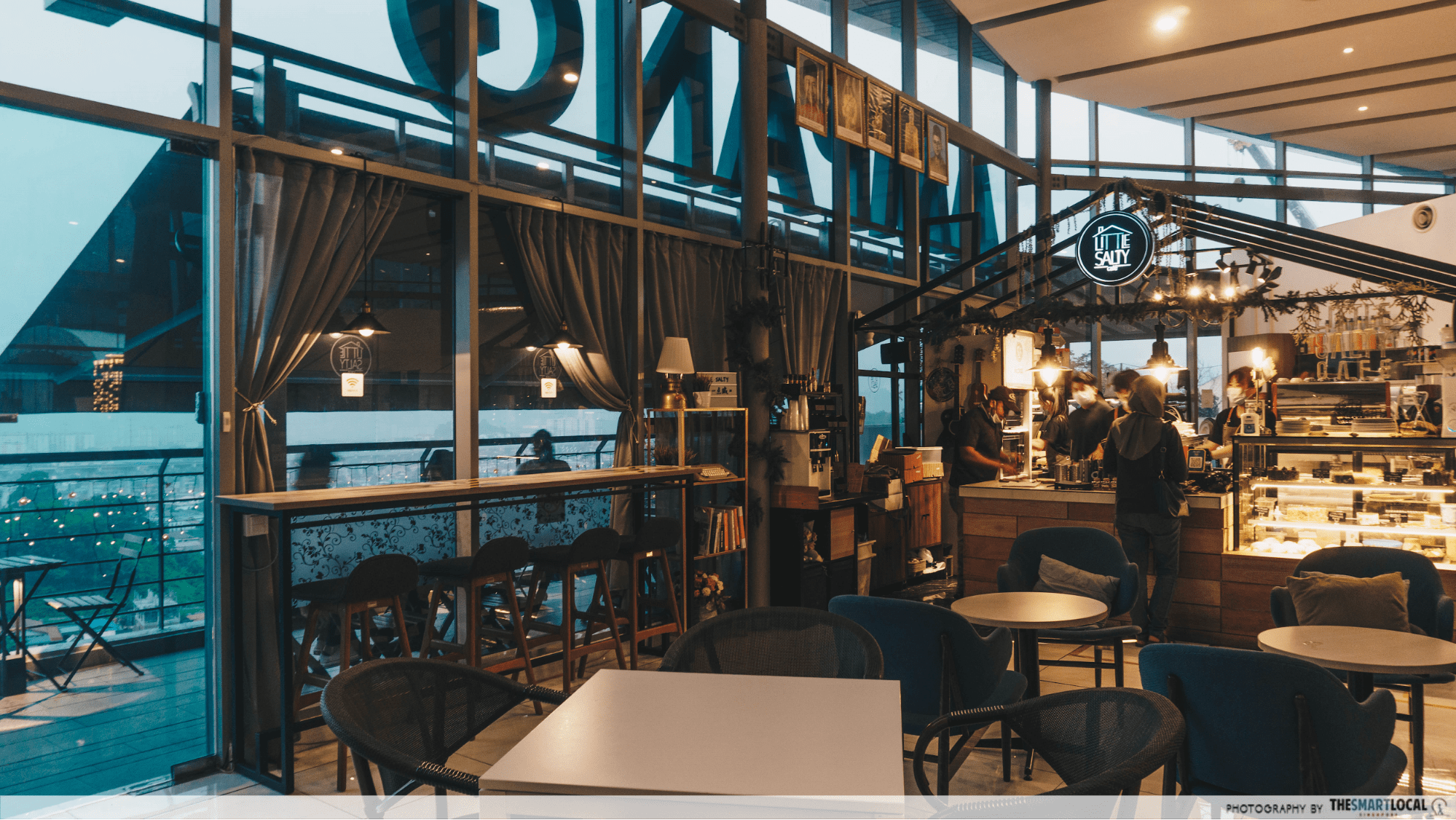 To get to Little Salty Cafe, diners will have to walk past a property showroom for Bukit Permai Ampang. You'll spot a spacious indoor dining area once you're inside, with tables and comfy armchairs for you to park yourself at and feast on the cafe's offerings of dessert waffles, pastas and more.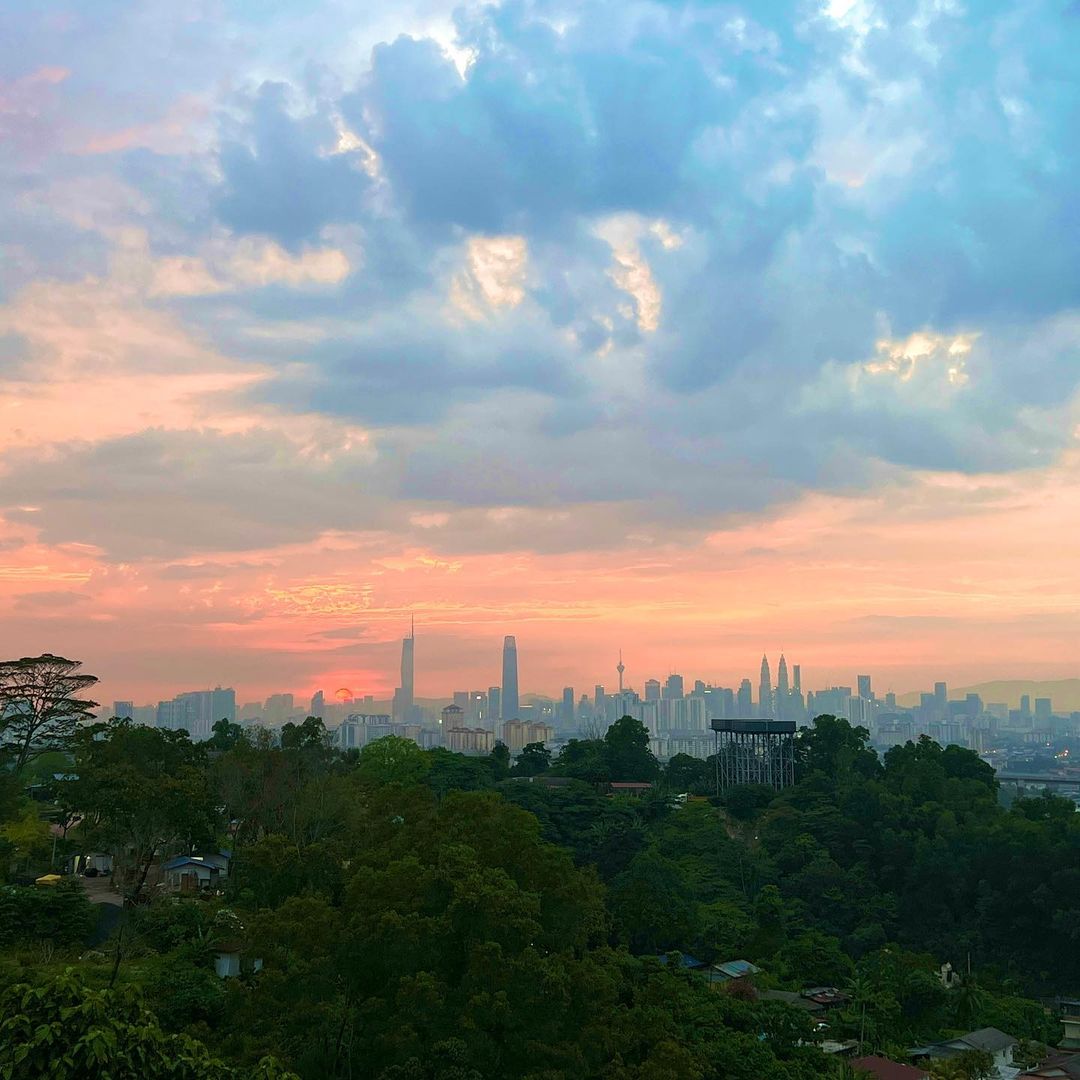 Image credit: @michael_mtk06
---
Decadent desserts and pastas
---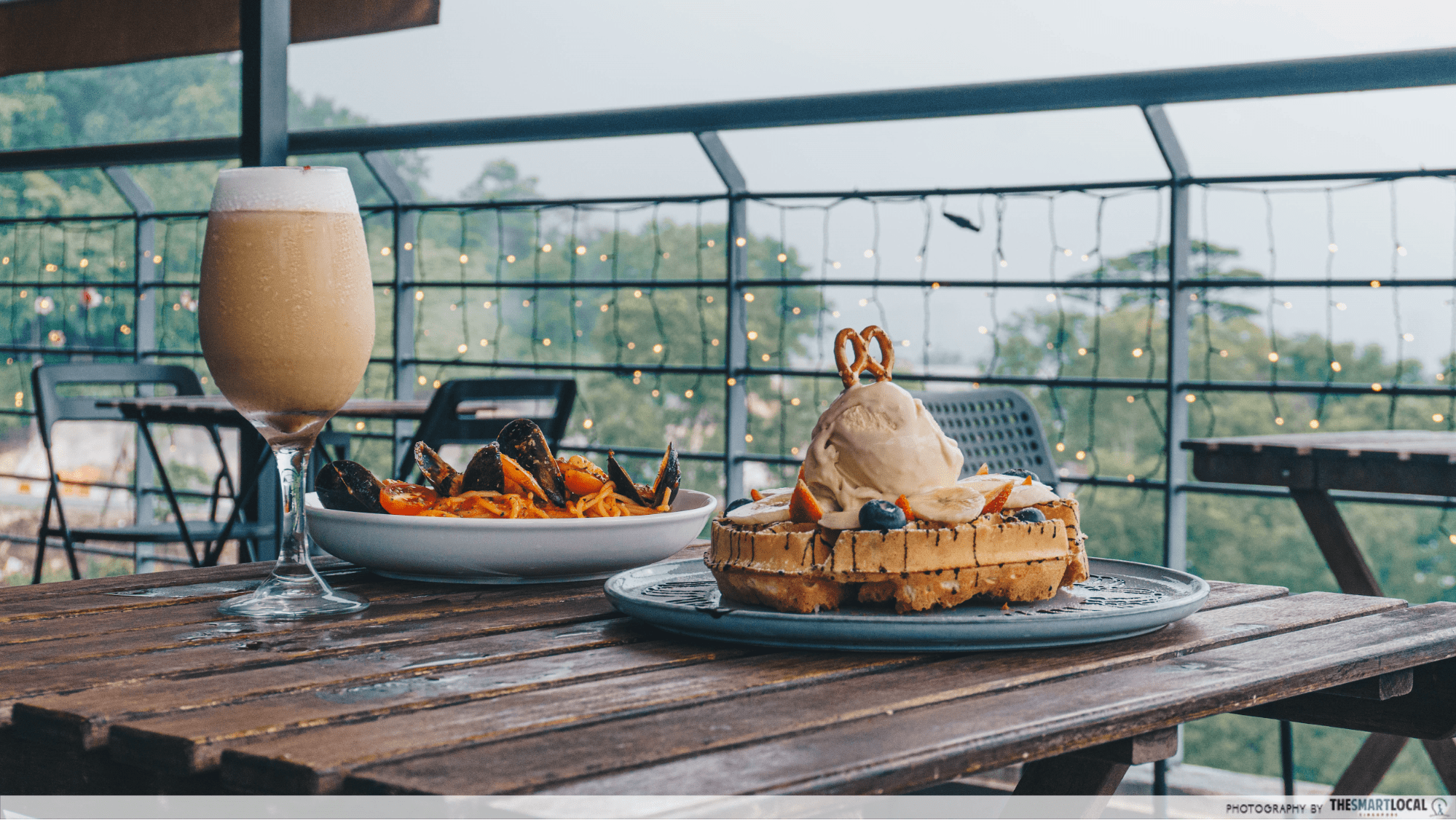 Have your pick of hearty sandwiches, Japanese rice bowls, salads, pastas, steaks and their signature fluffy waffles to pair with cups of coffee, tea, smoothies, or mocktails.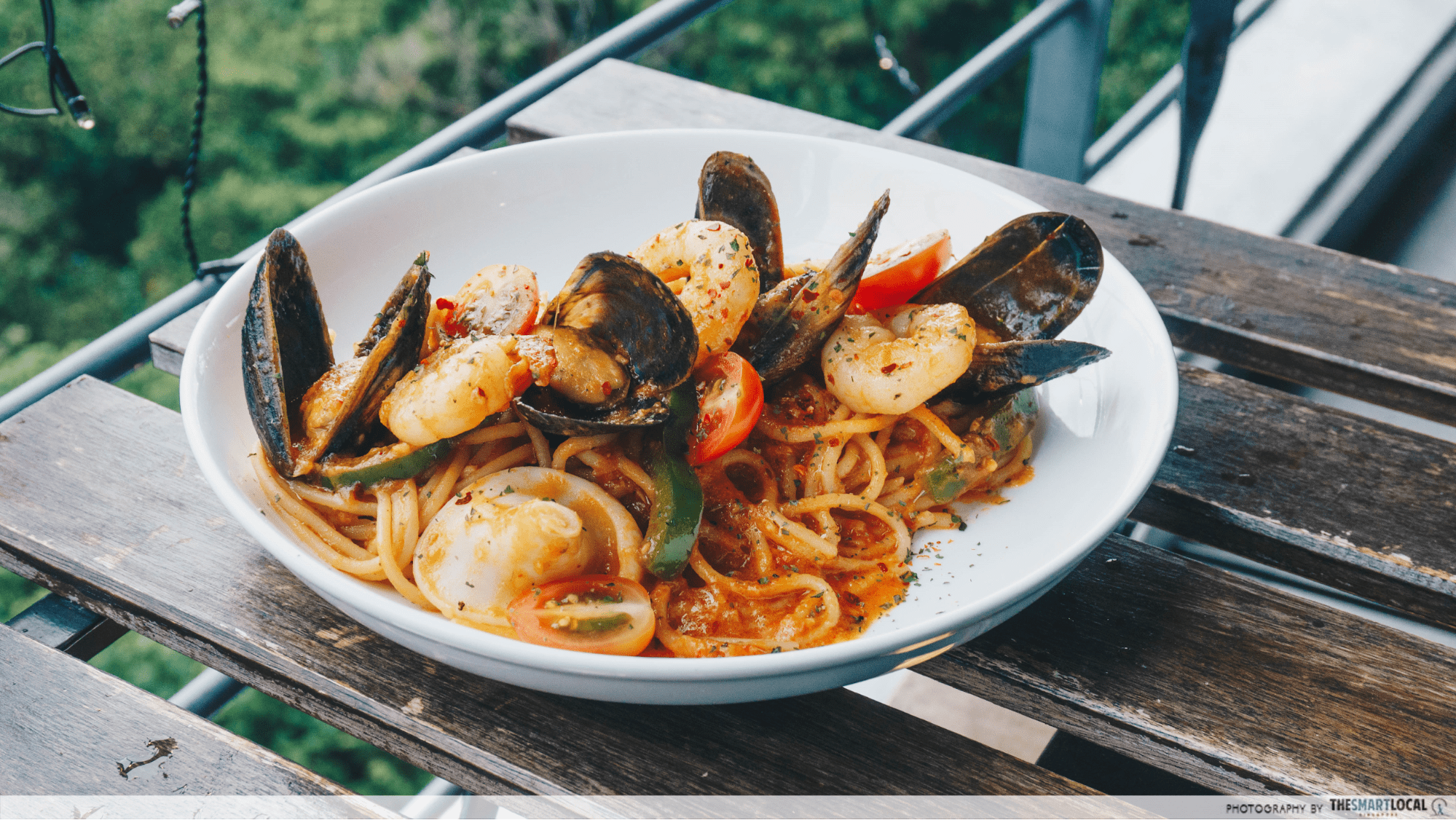 Seafood Marinara 
Start off with a plate of Seafood Marinara (RM28) – mussels, prawns, and sotong on a bed of spaghetti noodles. The marinara sauce packs a punch with tomato and herb flavours, with just a slight kick to it courtesy of a sprinkling of red chilli pepper flakes. 
Other pasta options include Creamy Lemon Smoked Salmon (RM24) – salmon pan-fried in garlic oil dished over creamy pasta – and Clam and Mushroom Aglio Olio (RM20) with light garlic and chilli pasta accompanied by generous servings of clams.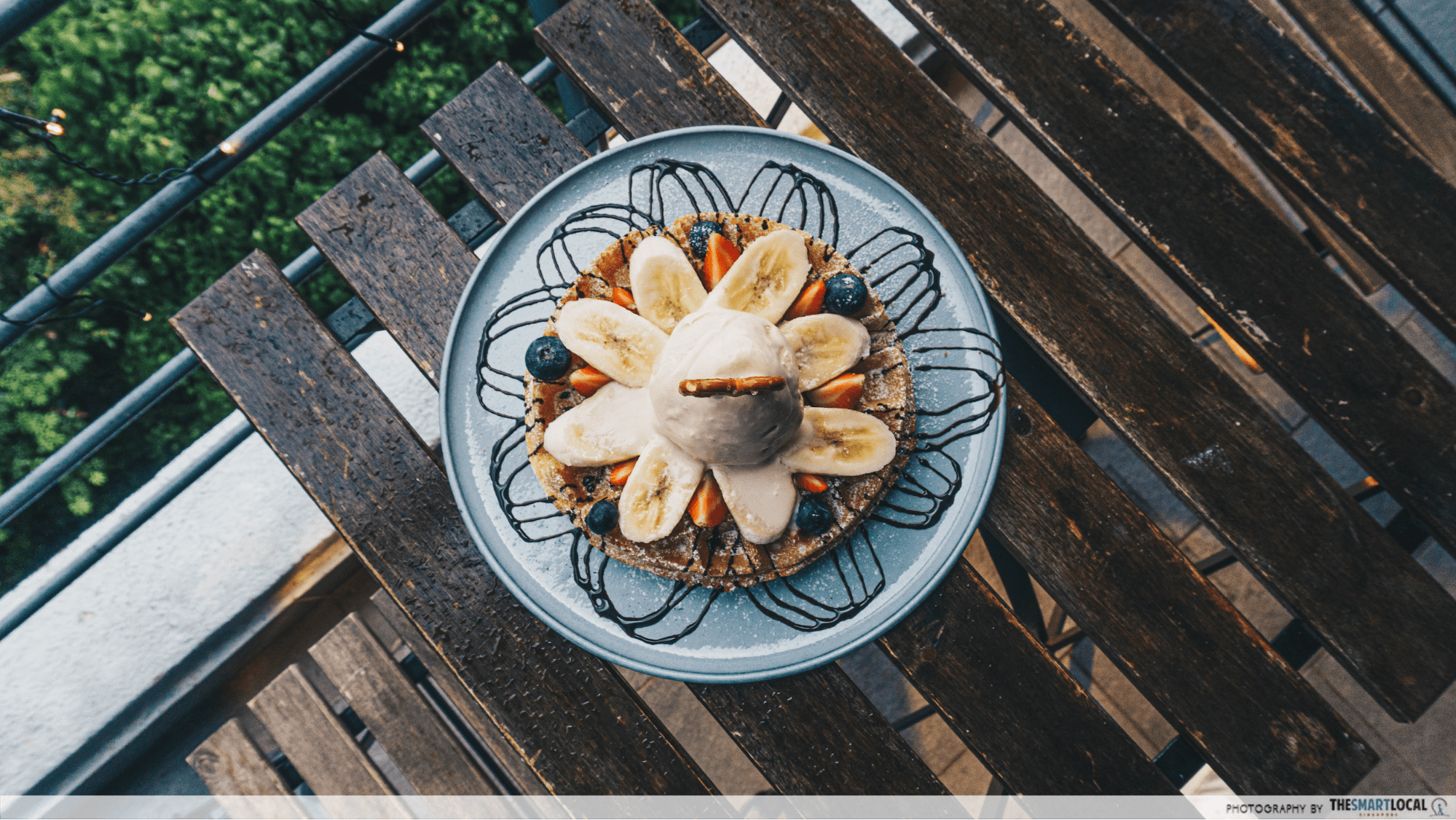 Mr. Earl Grey 
Or satiate your sweet tooth and delve straight into their dessert plates. There'll be four waffles with different toppings to choose from, ranging from dark chocolate to hojicha. The Mr. Earl Grey (RM18) is a customer favourite, with decadent Earl Grey ice cream served with fresh blueberries, strawberries and bananas over a fluffy waffle drizzled with chocolate syrup. 
For a sweet, refreshing treat on a hot day, Summer On The Beach (RM18) is a vanilla-tinged waffle topped with fresh mangoes and blueberries, lemon sorbet, and coconut flakes.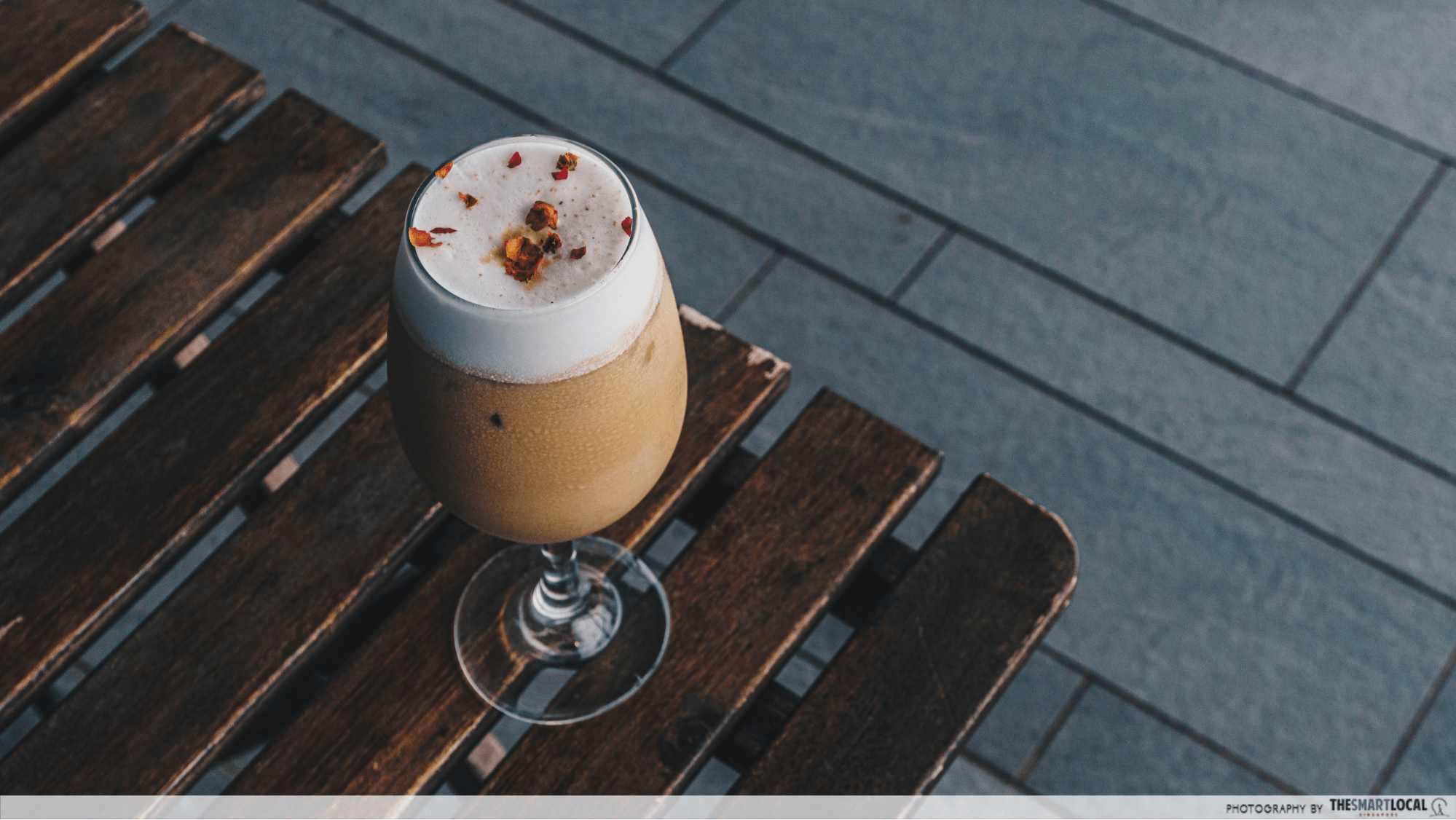 Have these with their series of drinks that consists of flavoured lattes, warm cups of coffee and tea, ice-blended smoothies and soda-based mojitos. Sea Salt Rose Petal (RM14/iced) is a visual treat not to be missed. The rose-infused frothy latte is served in a wine glass and topped with rose petals for a romantic touch. 
Or go for the Sea Salt Osmanthus (RM13) or Sea Salt Jasmine (RM12) for even more floral takes on your regular cup of latte. Those who prefer non-coffee drinks can opt for Uji Matcha (RM12), or Yuzu + Lychee (RM13) for a citrus and sweet ice-blended smoothie.
---
Take in KL's skyline at Little Salty Cafe in Ampang Jaya
---
It's hard to say no to dinner with a view, especially when you won't have to burn a hole in your wallet to do so. Little Salty Cafe checks all those boxes out, with easy-on-the-wallet Western plates served up alongside panoramic views of KL's impressive skyline. 
Watch our Facebook video at Little Salty Cafe to find out more.
Address: Lot 9270, Bukit Ampang Permai, Jalan Hulu Langat 68000 Ampang, Selangor
Opening hours: Tue – Sun 4PM-10PM (Closed on Mondays)
Little Salty Cafe Facebook 
Check out more cafes in the city here:
---
Photography by Janet Cho. 
Get more stories like this!
Drop us your email so you won't miss the latest news.