Romantic restaurants in KL
---
When it comes to spending quality time with our significant other over food, Malaysians often opt to go to aesthetically pleasing cafes – these offer up good food served in cosy spaces, and are an upgrade from our usual hawker store or mamak.
But if you're looking for restaurants that'll one up your mealtime outings, these 11 romantic restaurants in KL will do the trick of impressing your partner on special date nights. They all boast romantic ambience that you'll want to chuck aside slippers for dress shoes for.  
---
1. Frangipaani – Indian cuisine in a British colonial-era setting
---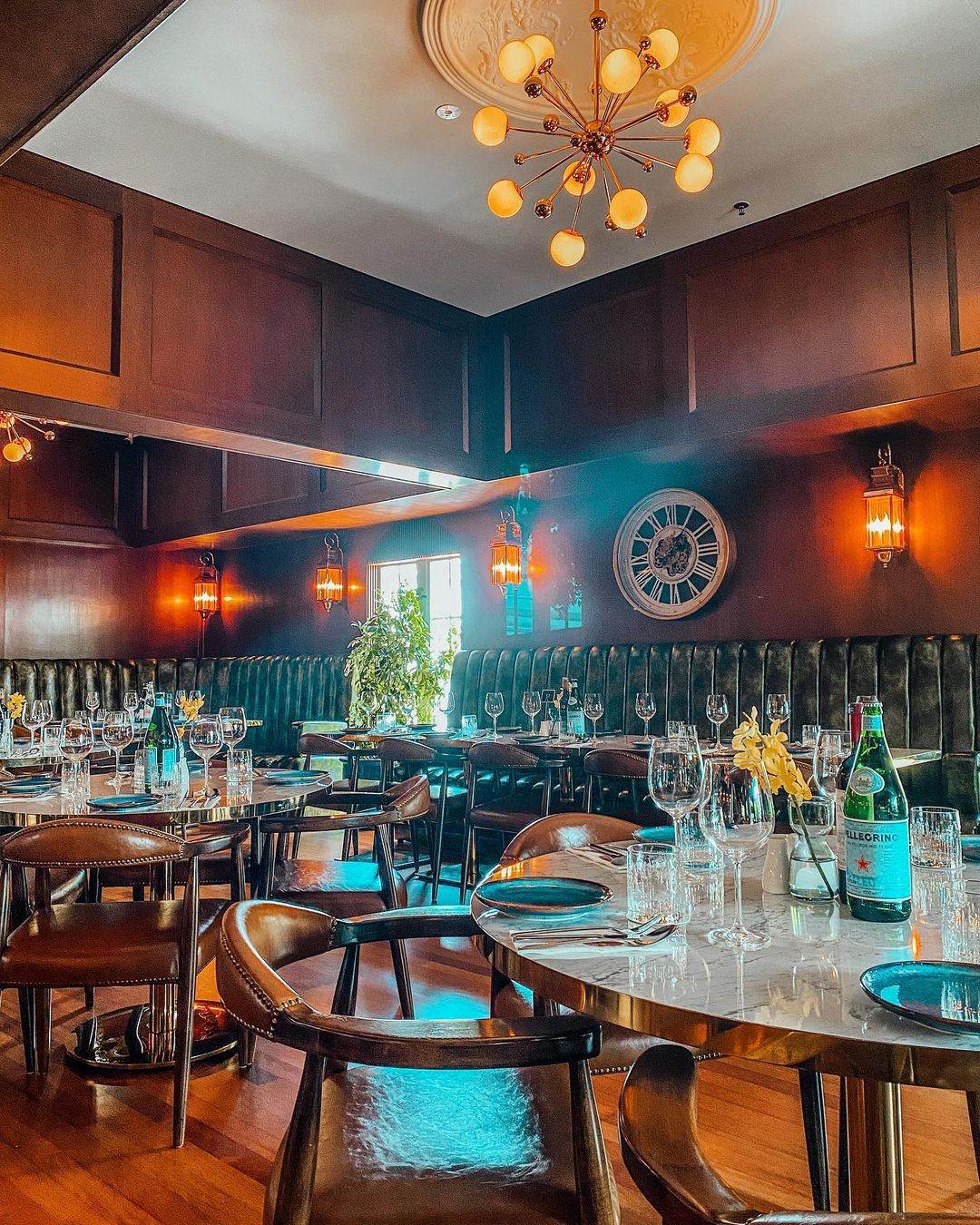 Image credit: @ayusidek
Indian street food from mamak and roadside stalls is something we all know and love. But at Frangipaani, you'll get to feast on all the best hits set against the backdrop of a luxe restaurant with colonial-inspired architecture in The Republik, a hub of atas restaurants in KL. 
Here, you'll get to enjoy live piano music while feasting on paneers, curry and biryani with your significant other.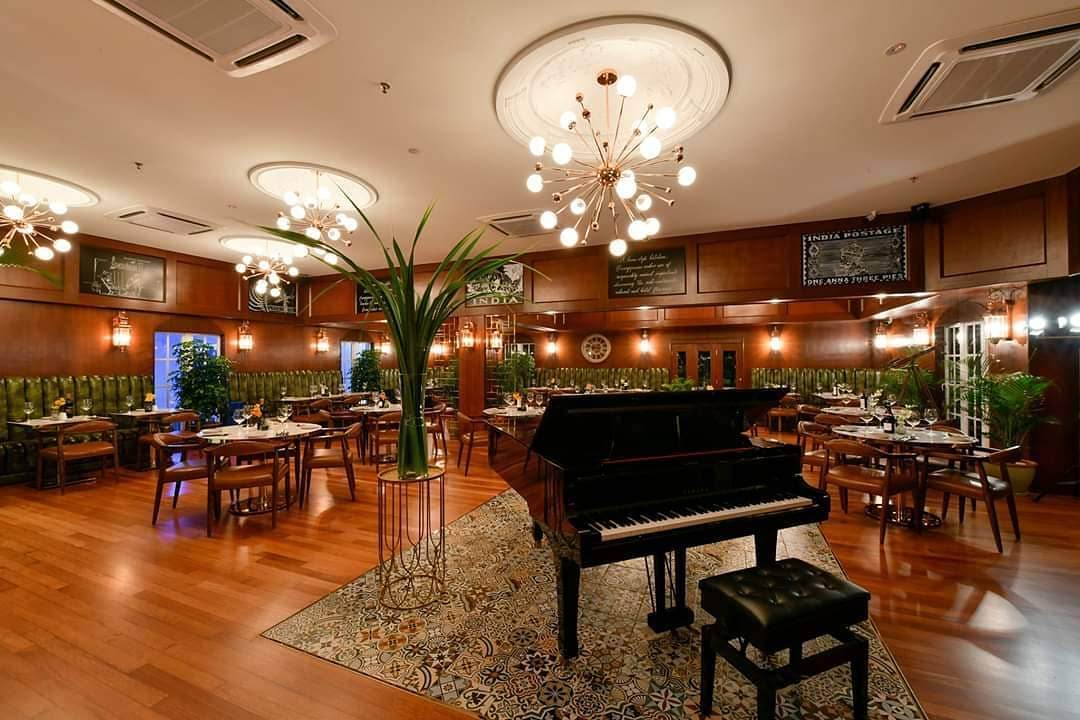 Image credit: @frangipaani.kl
Recommended dishes to order are Frangipaani's signature Butter Chicken (RM38+) – boneless chicken in a buttery tomato gravy – and Lamb Galawati/Galouti Kabab (RM34+), or mutton meatballs on mini taftan bread.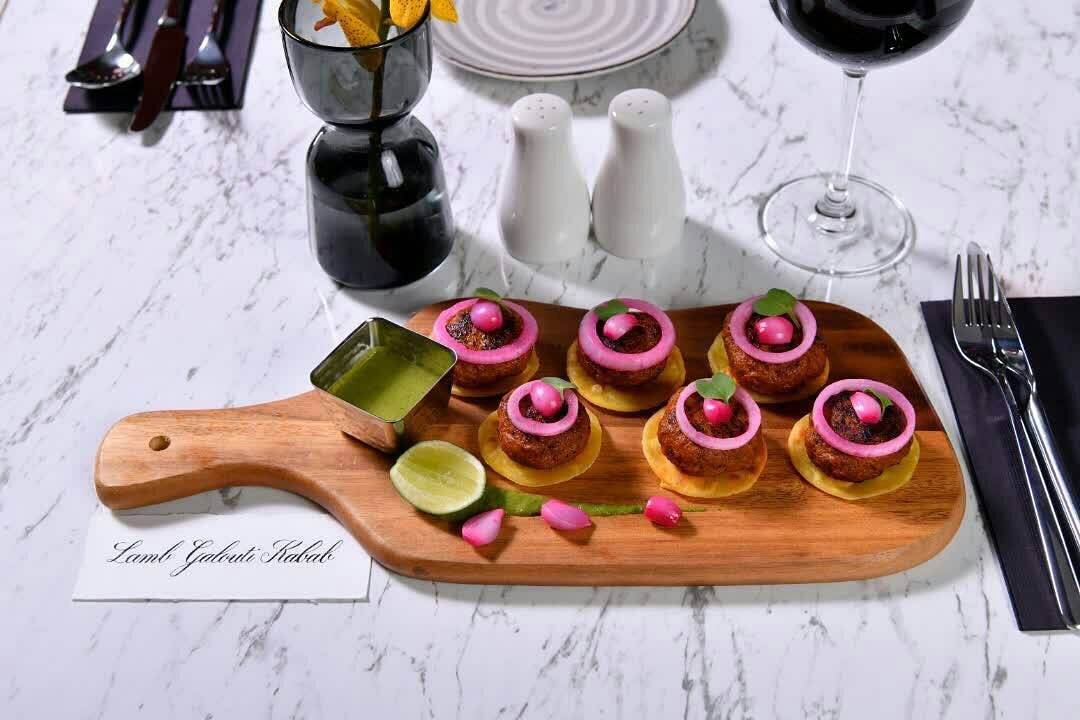 Lamb Galawati/Galouti Kabab
Image credit: @frangipaani.kl
Another option worth trying is Malabar Chicken Kurma with Ghee Rice (RM42+), which is fragrant South Indian kurma served with fluffy spiced rice. Find seafood mains here too, such as Goan Mango Red Fish Curry (RM38+), a traditional dish popular in the western state of Goa in India that cooks fish with mango and coconut milk.
For vegetarian-friendly dishes, Paneer Makhani (RM32+) is a classic Indian dish of cottage cheese, yoghurt cream, and cashew paste that goes well with any of their staples, including rice and flatbreads such as steamed basmati rice (RM8+), flaky Choor Choor Paratha (RM8+), or butter naan (RM5+).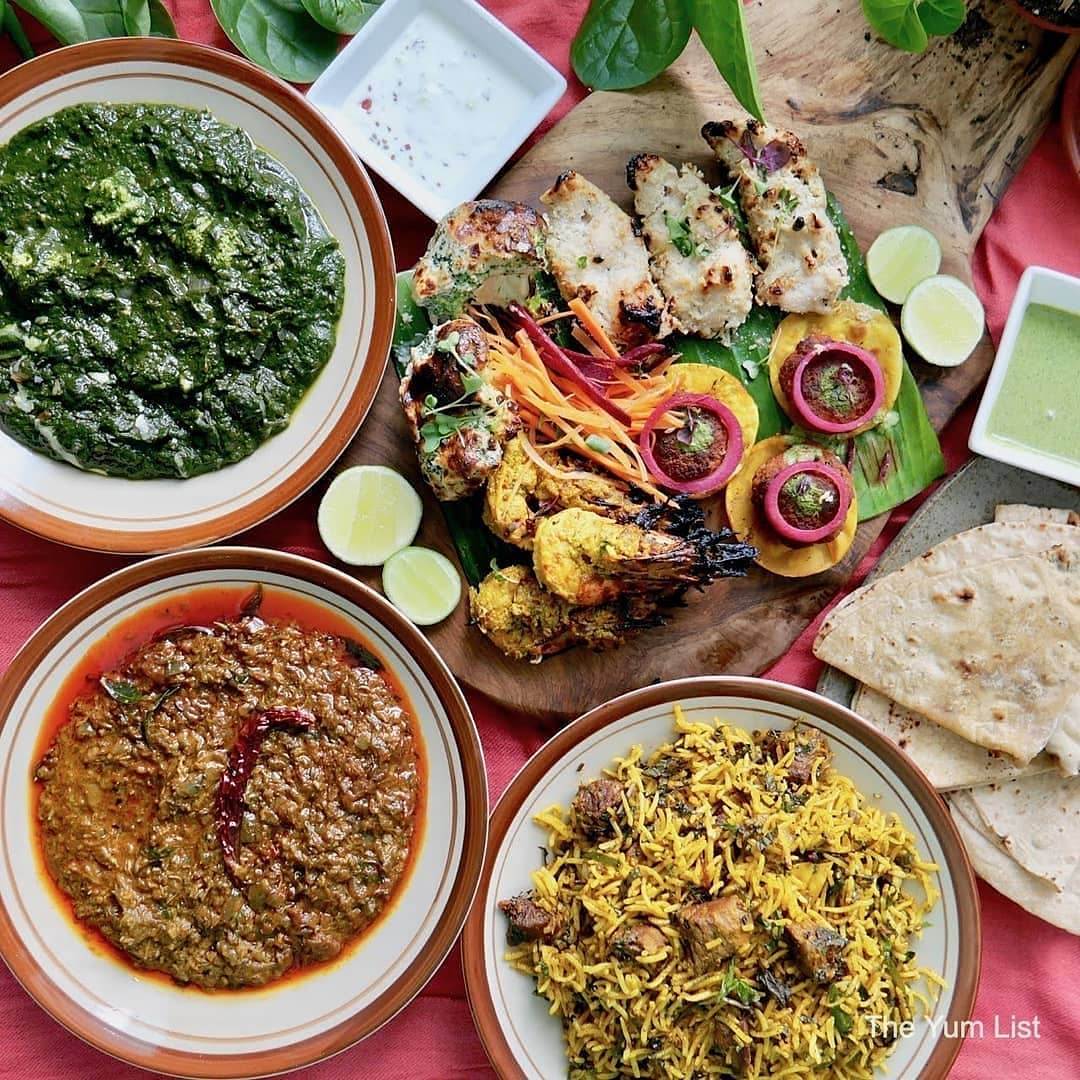 Image credit: @frangipaani.kl
Find a whole slew of beverages to choose from too, including mocktails, milkshakes, spiked milkshakes, handcrafted cocktails, coffee, and tea. To help you narrow the list down, start with their Mango Tango (RM17), a classic mango lassi of mango, Greek yoghurt, and fresh mint.
You'll want to make reservations for a spot here, as the restaurant usually fills up with patrons on the weekends. Have your pick of indoor or outdoor seating while you're at it, with the latter recommended during the evenings when the weather gets cooler as soft hanging lights will add to the romantic ambience.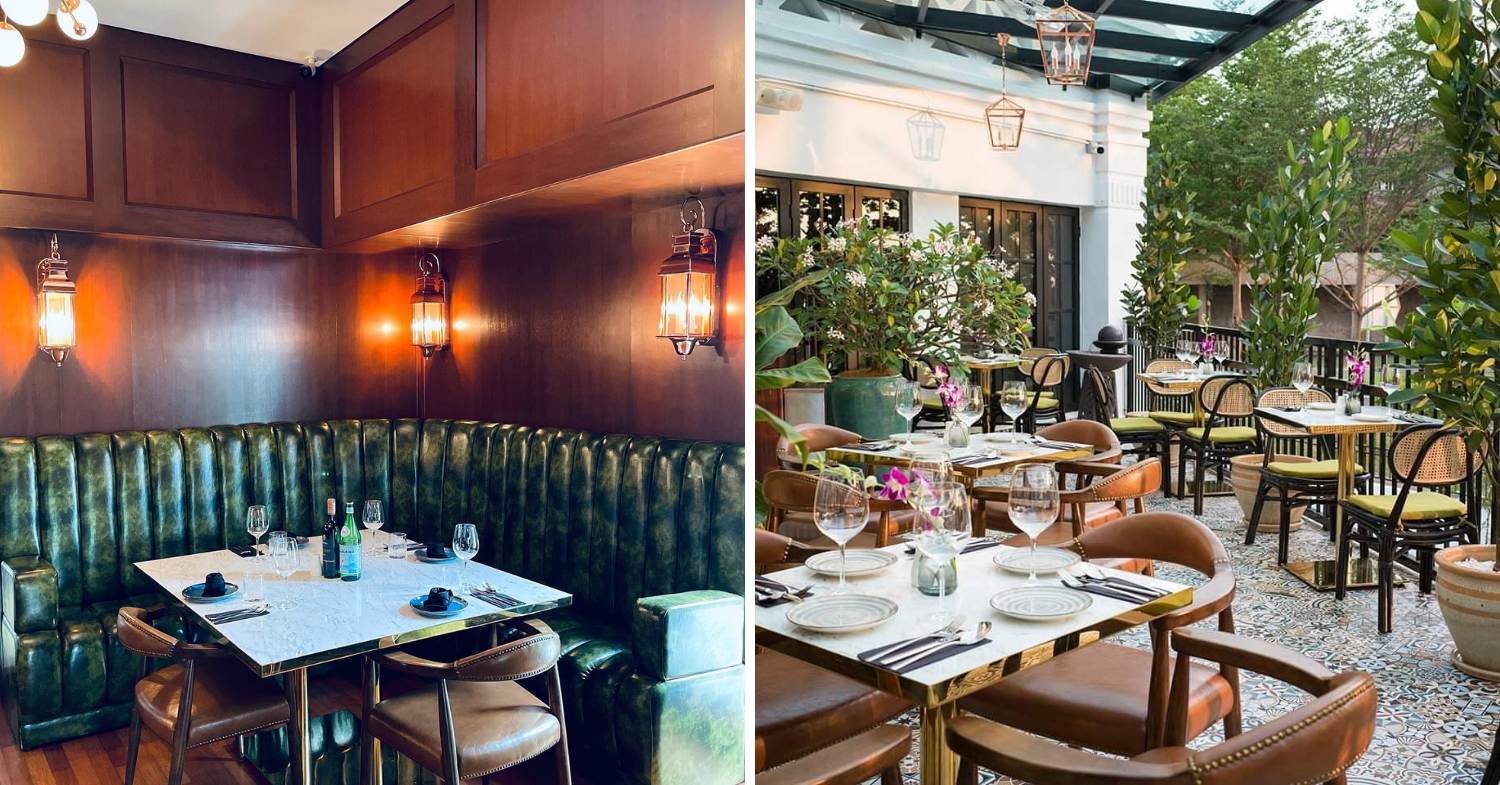 Indoor and outdoor seating at Frangipaani
Image adapted from: Frangipaani and @frangipaani.kl
Address: Lot No.M.03, Mezzanine Floor, The Republik, Jalan Medan Setia 1, Bukit Damansara, 50490 Kuala Lumpur
Opening hours: 11AM-8PM, Daily
Telephone: 03-2011 0030
Website | Facebook | Instagram 
---
[Temporarily Closed] 2. Isabel Restaurant & Bar – Parisian-inspired restaurant serving Asian fusion cuisine
---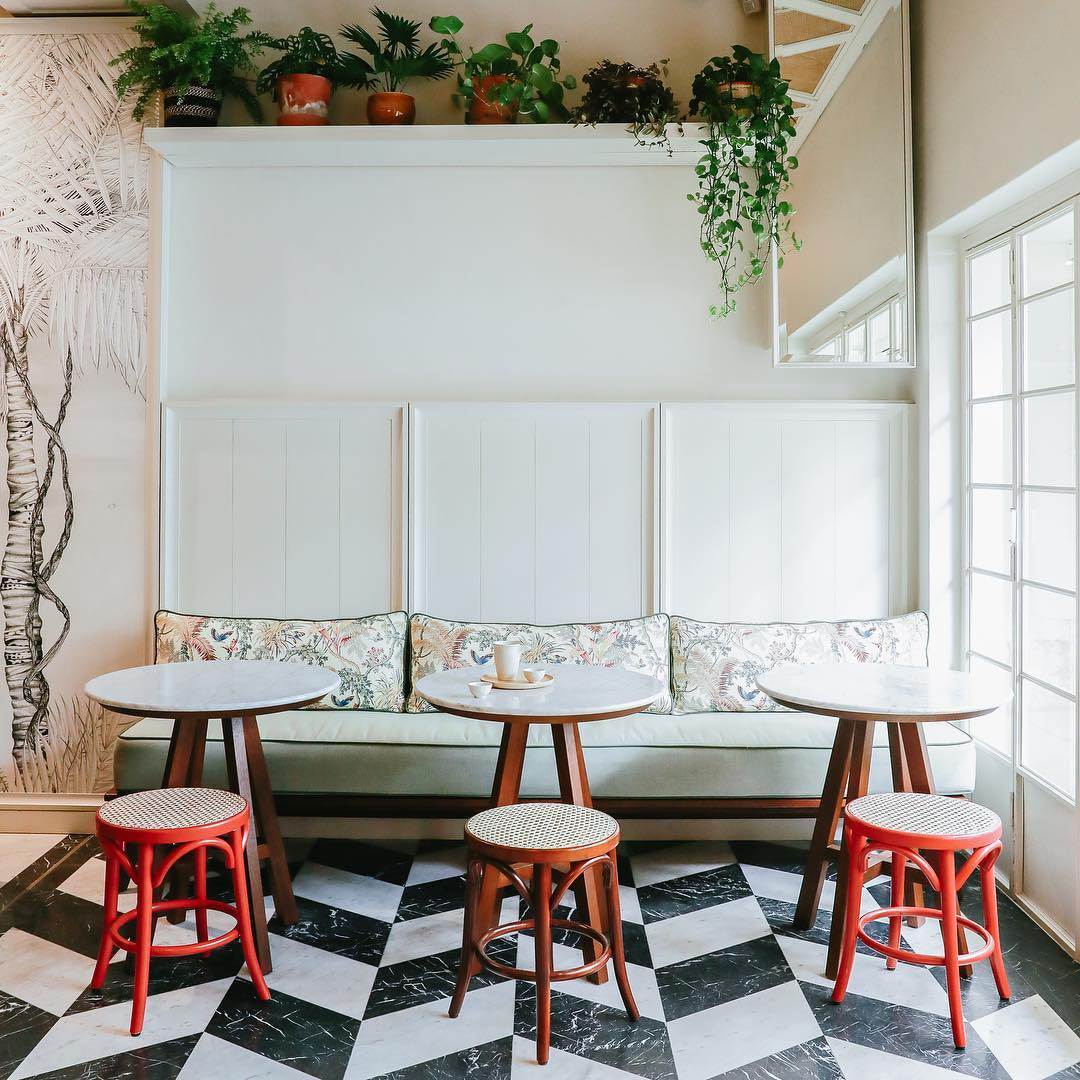 Image credit: @isabel.kualalumpur
Paris is known as the "City of Love" for the romantic ambience that's prevalent even on its streets. You'll get a taste of this at Isabel Restaurant & Bar, a Parisian-inspired restaurant that's filled with a mix of stools, chairs and cosy booth-style seats. 
But don't expect escargots or pates typically known to be served in French restaurants. Isabel serves Asian fusion cuisine from regions throughout Southeast Asia, including Indonesian salads, Thai curry, and local Malay-style braised oxtail, that's bound to suit those who prefer more familiar tastes.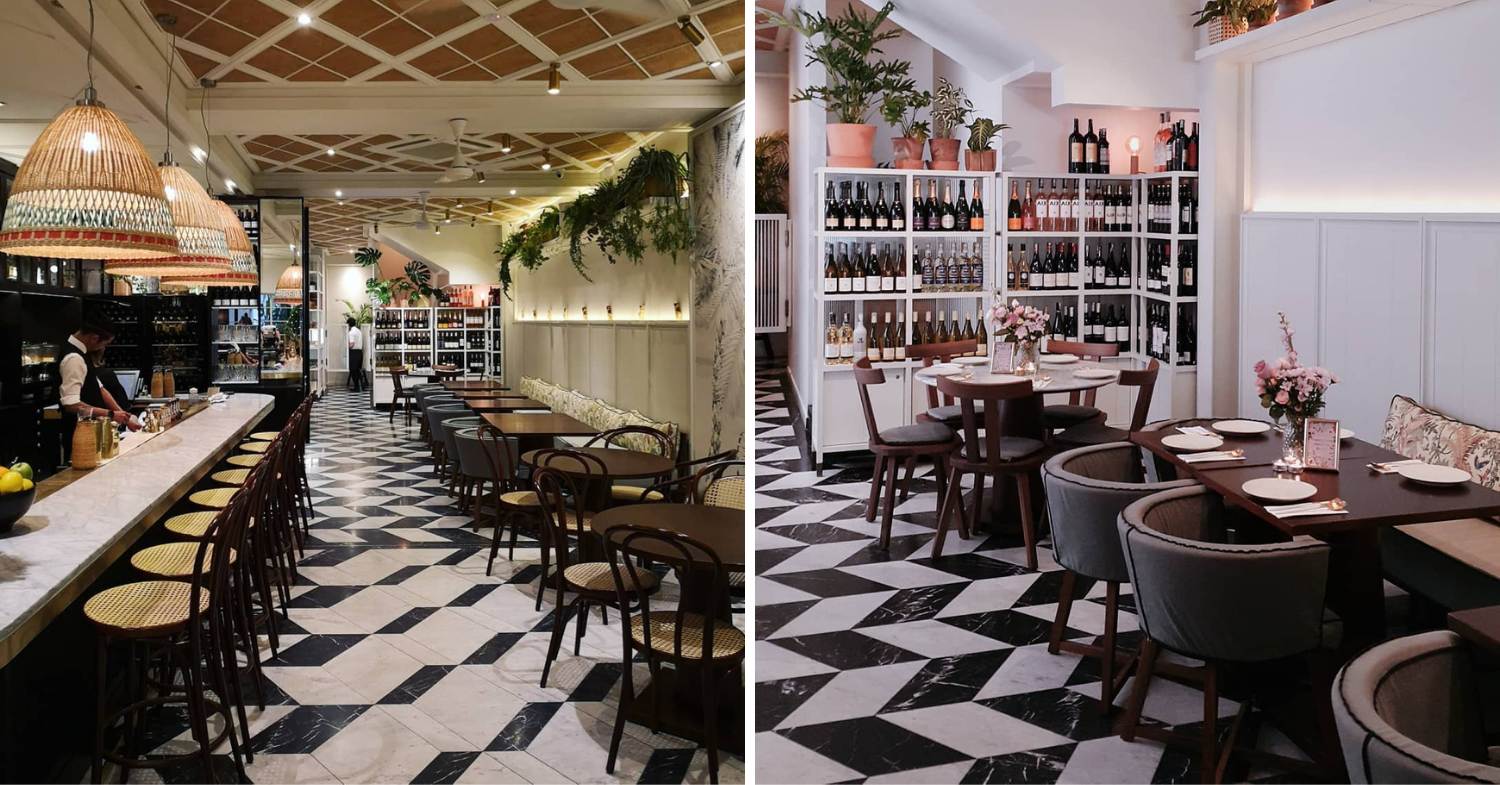 Image adapted from: @shwnwan and @twice_as_fancy
Have your pick of small bites and mains here. Start off your meal with appetisers, Nyonya Style Kerabu Pegaga & Pucuk Paku (RM27) – a wild fern and pennyworth salad with a mildly spicy dressing of grated coconut and sambal – and Mango Kerabu (RM27), a refreshing salad with slices of mango with beansprouts.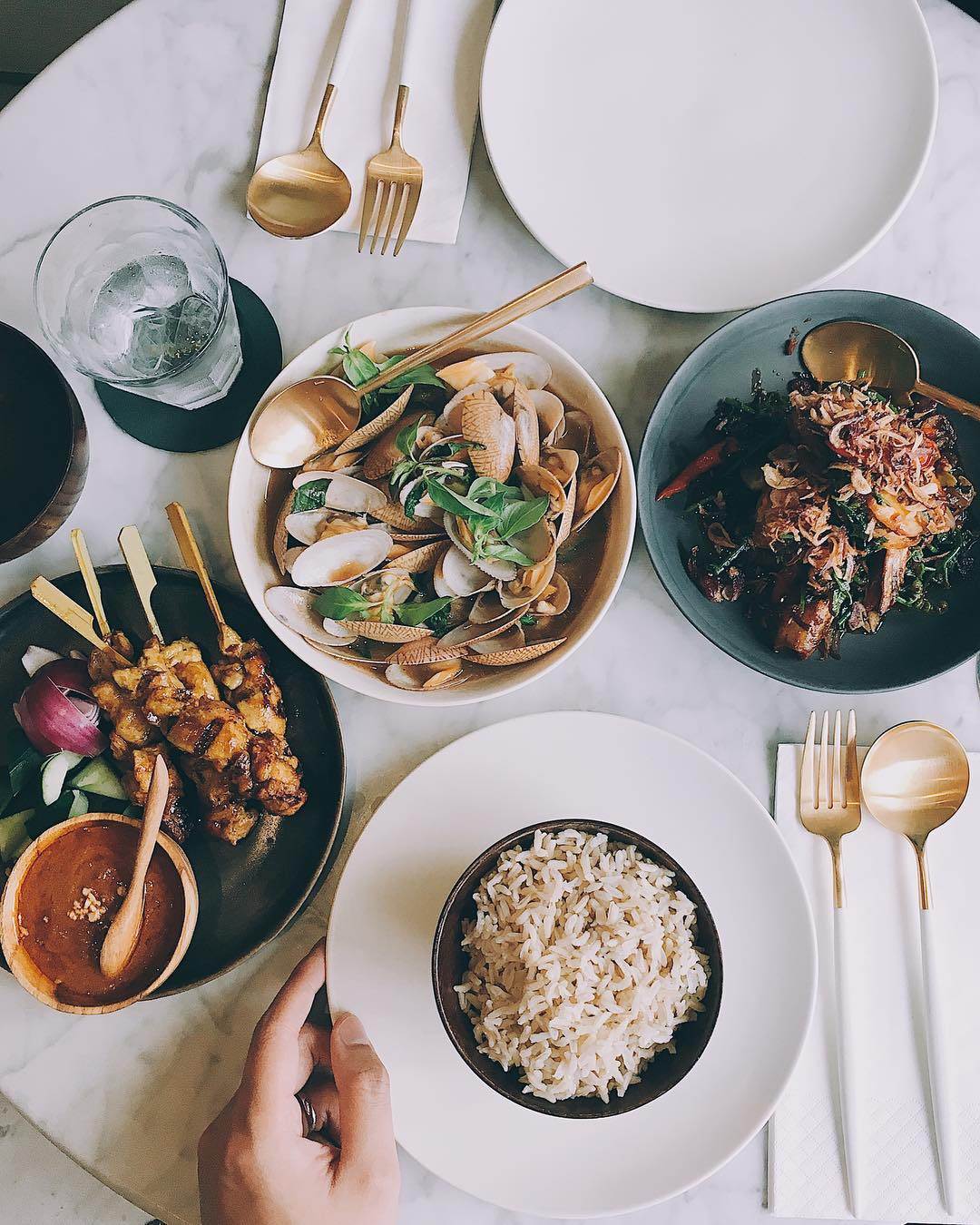 Image credit: @nickeybean
Then deep dive into their filling mains consisting of Asian dishes, such as Crab Curry (RM88), a blue swimmer crab red curry served with fluffy rice, or Half Organic Farm Chicken (RM54), with a lime, chili and roasted rice concoction to dip tender slices of chicken in. While these mains may be pricey, they have portions good enough to feed 2. 
So we recommend going for a 3-course meal to share here, with appetisers, then mains, and finally desserts to cap off your meal. Their customer favourites for sweet treats are Mini Pavlova of Fresh Strawberries & Blueberries (RM20), a light and fluffy dessert with toppings of cream and fresh fruit, as well as Lemon Tart (RM17) and Banana Fritter with Gula Melaka Ice Cream (RM22).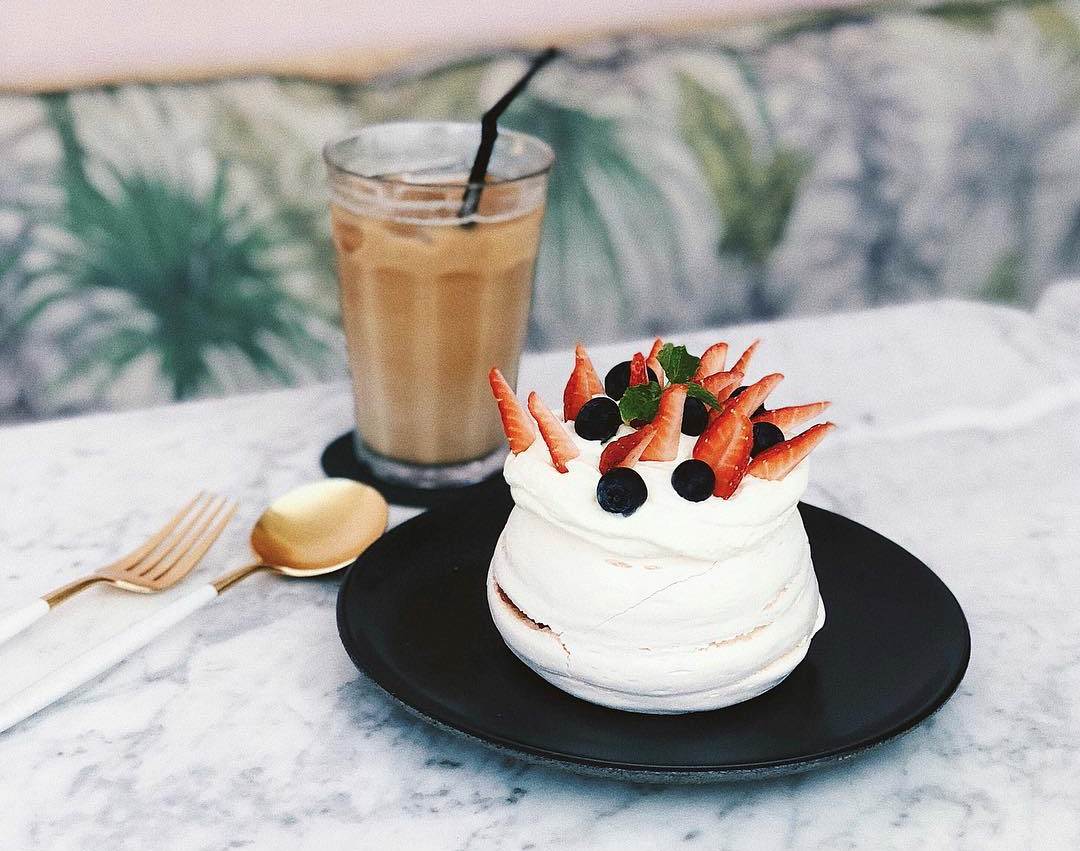 Image credit: @adrienpremier
Isabel has both indoor and outdoor seating, but as they've racked up a name for themselves as an aesthetically pleasing establishment for brunch dates and date nights, seats tend to fill up quickly. So make a reservation with them ahead of your date to avoid disappointment.
Address: 21, Jalan Mesui, 50200 Kuala Lumpur
Opening hours: Tue – Thu 12PM-3PM & 6PM-12AM | Fri 12PM-3PM & 6PM-1AM | Sat & Sun 12PM-1AM
Telephone: 03-2110 6366
Website | Facebook | Instagram 
---
3. Bistro Richard – dine on Western mains by a scenic koi pond
---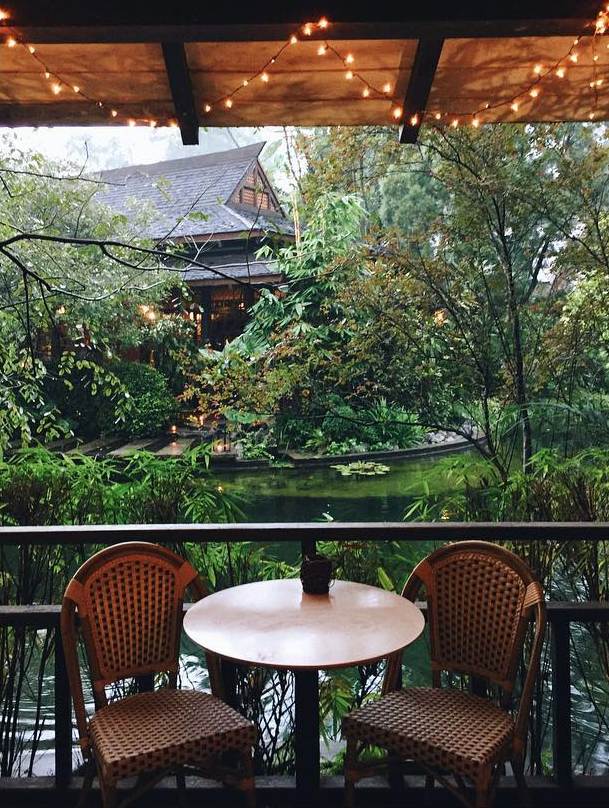 Image credit: @vivichooi
Bistro Richard serves Western mains from Sentul Park, a scenic park in KL. Its dining seats are located next to a koi pond so you get spectacular views of the garden with overgrown trees. Once night falls, the restaurant turns on fairy lights to add to the romantic ambience for patrons here.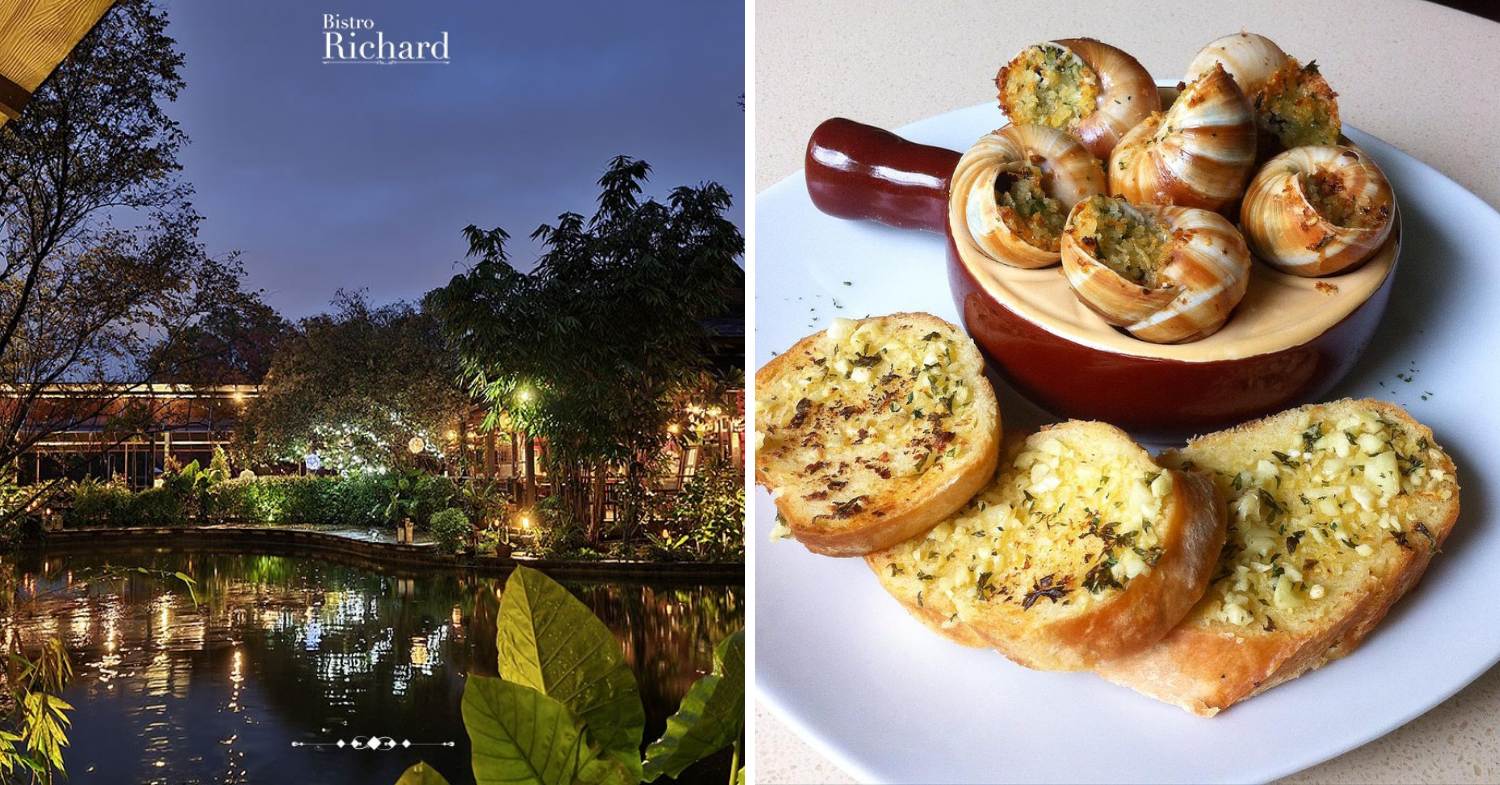 Image adapted from: Bistro Richard at Sentul Park and @becky_ying
Here, you'll get to dine on classic French food that includes Escargots (RM28) – edible land snails baked with garlic butter – and Coq Au Vin (RM38) – chicken braised with red wine, served with a rich gravy with bacon, onions and broccoli.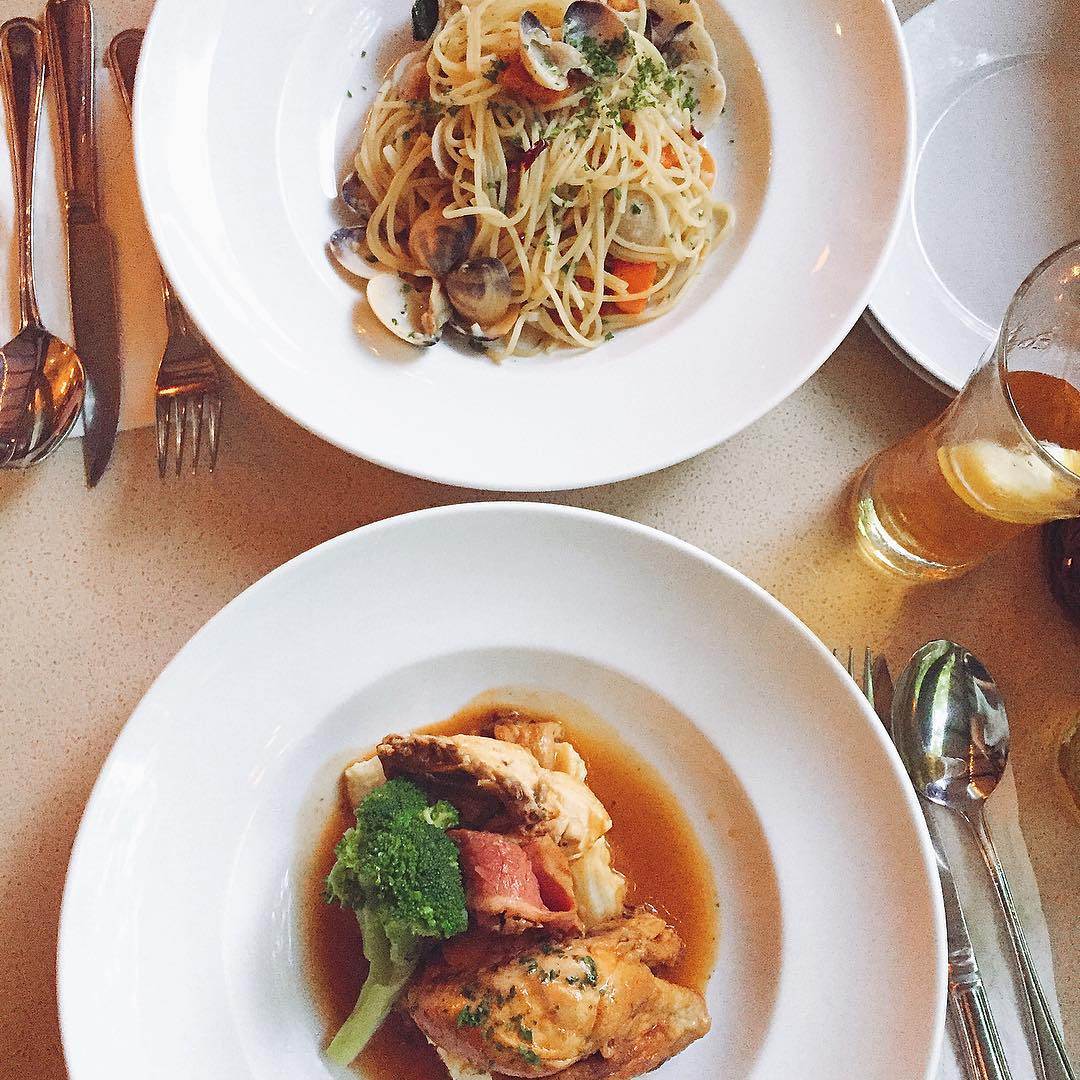 Image credit: @_thelyin
Other mains include options of chicken, duck and fish. If you're sticking to classic Western dishes, there's Italian pasta too, such as Penne Bolognese (RM25), with minced beef in a classic bolognese sauce, and Fettucini Carbonara (RM25).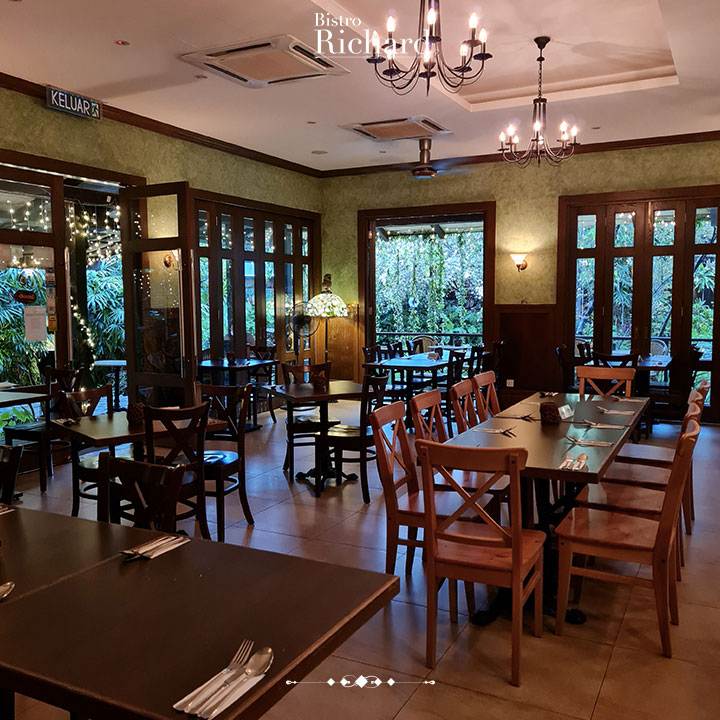 Image credit: Bistro Richard at Sentul Park
As Sentul Park gets quiet once night comes around, you can easily snag a free parking spot and not have to worry about keeping bae waiting.
Address: Lot 268, Jalan Strachan Off Jalan Ipoh, 51100 Kuala Lumpur
Opening hours: Tue – Fri 5PM-11PM | Sat & Sun 12PM-11PM (Closed on Mondays)
Telephone: 012-225 8877
Website | Facebook | Instagram 
---
4. Rama V – authentic Thai food with private rooms for couples
---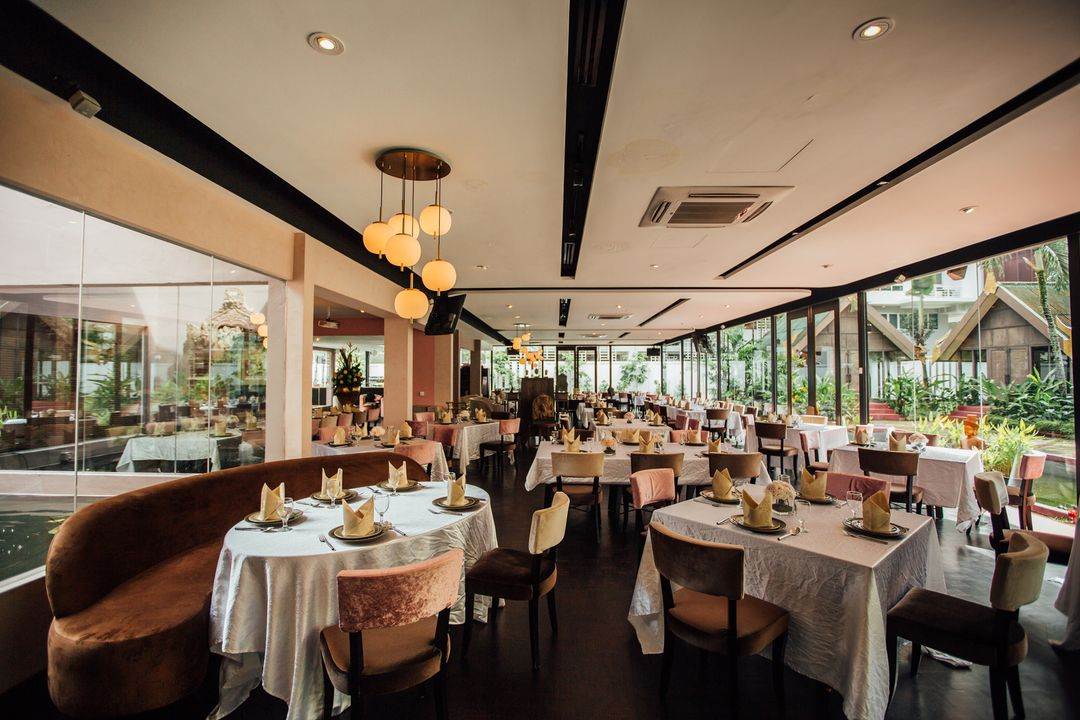 Image credit: @ramav.fine.thai.cuisine
Rama V will convince you that fine dining is not a term reserved solely for Western food, as you get to dine on authentic Thai food served in a space with luxe furnishings. The restaurant has floor-to-ceiling windows showcasing a serene pond and wooden houses reminiscent of kalae houses, or traditional houses from Thailand. 
These houses don't just add an authentic flair to your dining experience here, you can rent them at additional cost for private dining and events. If you're planning something extra special for your SO, there's a Couple Room (RM100++) for more privacy.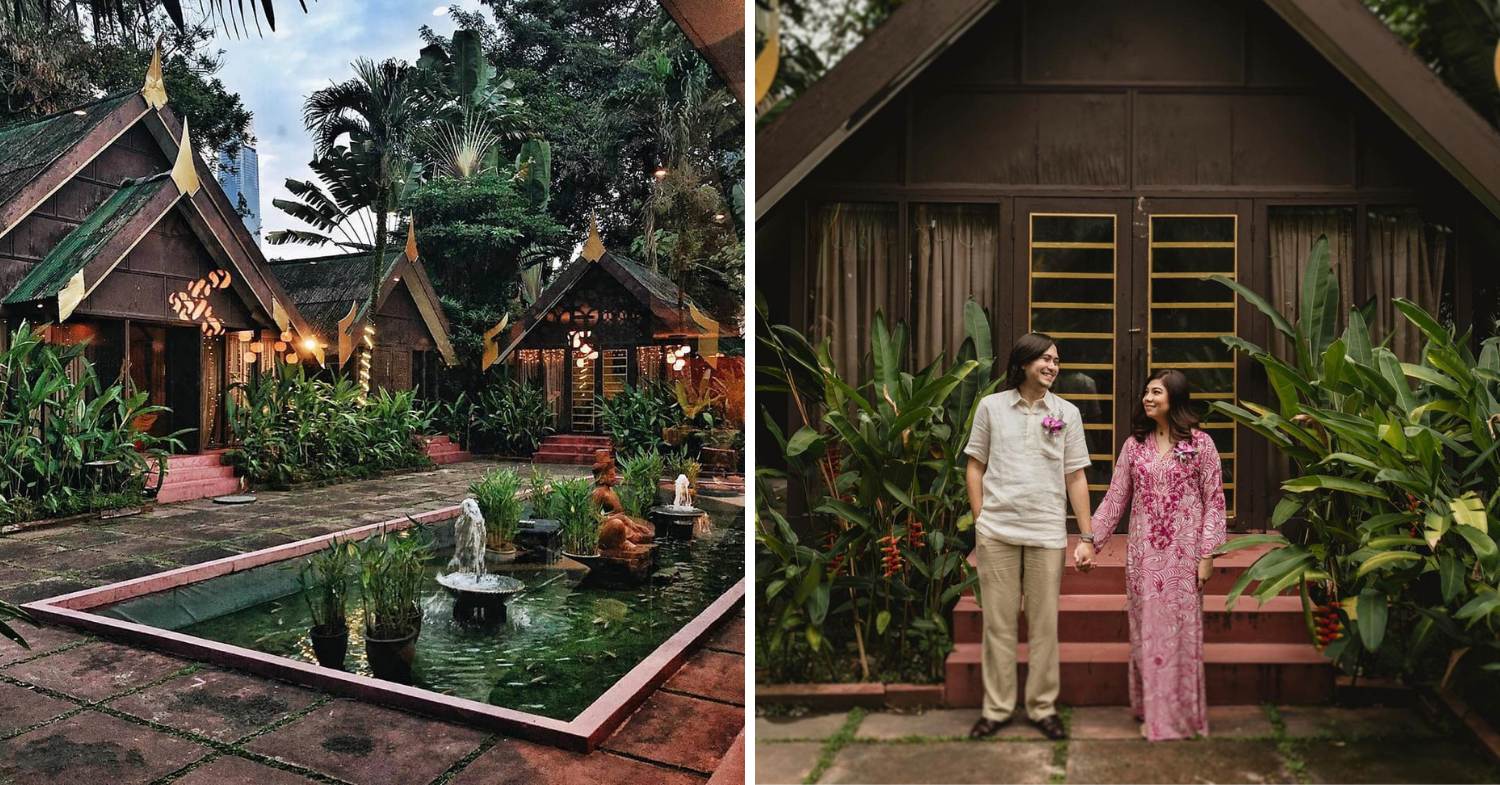 Snap shots with the chalets as backdrops before or after your meal. The romantic space has also attracted couples to hold their wedding photoshoots here.
Image adapted from: @ramav.fine.thai.cuisine and @afnanomar
Eye-pleasing decor aside, their food doesn't disappoint. The Ayutthaya Platter (RM56) is the star of the menu, as it rounds up the restaurant's best-selling appetisers on a single platter. It includes Thai street food and local delicacies such as Tod Mun Pla, fish cakes with red curry paste, and Kai Satay, chicken satay, that you can share between 2 and 4 people.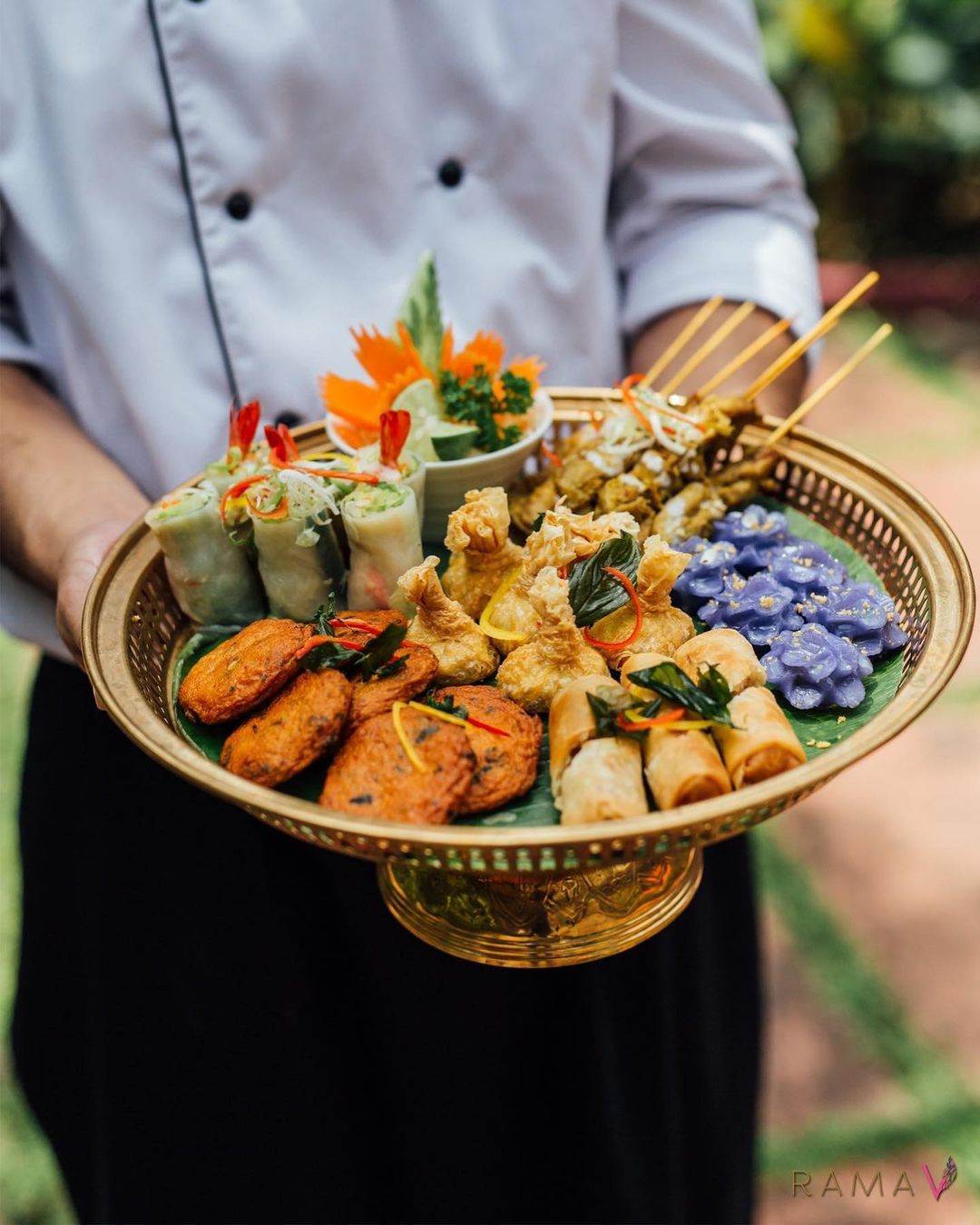 Image credit: @ramav.fine.thai.cuisine
For something a little lighter to start your meal with, go for their Spicy Tom Yam Soup, a well-loved option that you can get with chicken (RM17.50) or prawn (RM19.50). Or opt for salads, such as their refreshing Rama V Papaya Salad (RM17.50).
There'll be mains of curry, chicken, beef, seafood, and whole fish to fill up on. Green Curry, with chicken (RM24) or beef (RM29), is a Thai classic of fragrant, mildly spicy curry. It goes well with sticky rice (RM5) or Steamed Thai Berry Jasmine Rice (RM4).
Non-meat eaters will be glad to know that there's an extensive vegetarian menu of appetisers, salads, soups, curry, and mains, such as Stir-fried Tofu with Sweet and Sour Sauce (RM18) and Vegetarian Pineapple Fried Rice (RM18) that's served in a hollowed-out pineapple.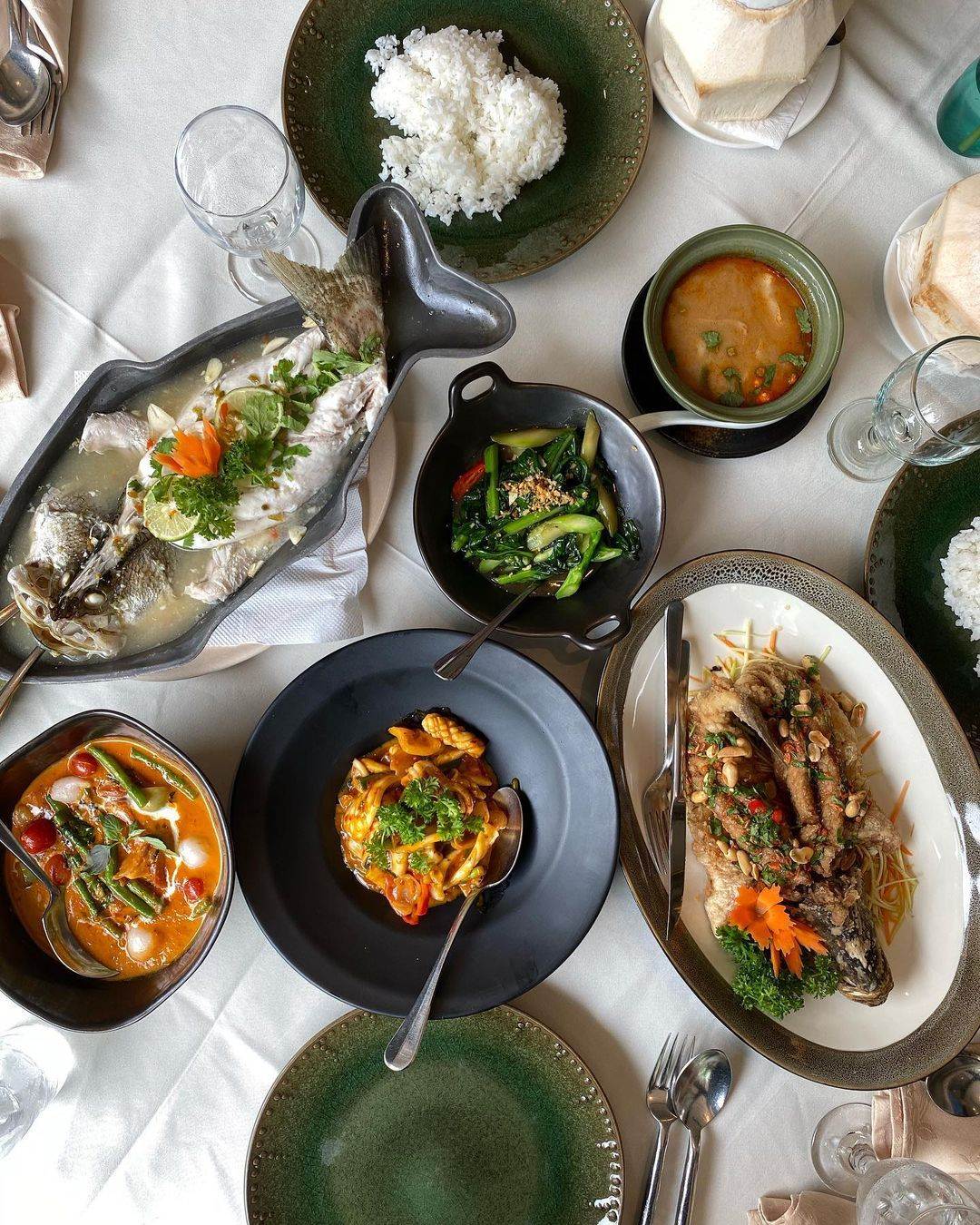 Image credit: @nina_hassan
Note that Rama V has a dress code, which means that slippers and shorts are not allowed. Valet parking services are also available for a small fee of RM5.
Address: No. 5, Jalan U-Thant, 55000 Kuala Lumpur
Opening hours: Mon & Tue 12PM-3PM & 4.30PM-10PM | Wed – Sun 12PM-3PM & 6PM-10PM
Telephone: 03-2143 2428
Website | Facebook | Instagram 
---
5. Blackbyrd – gorge on Asian fusion cuisine while enjoying views of KLCC
---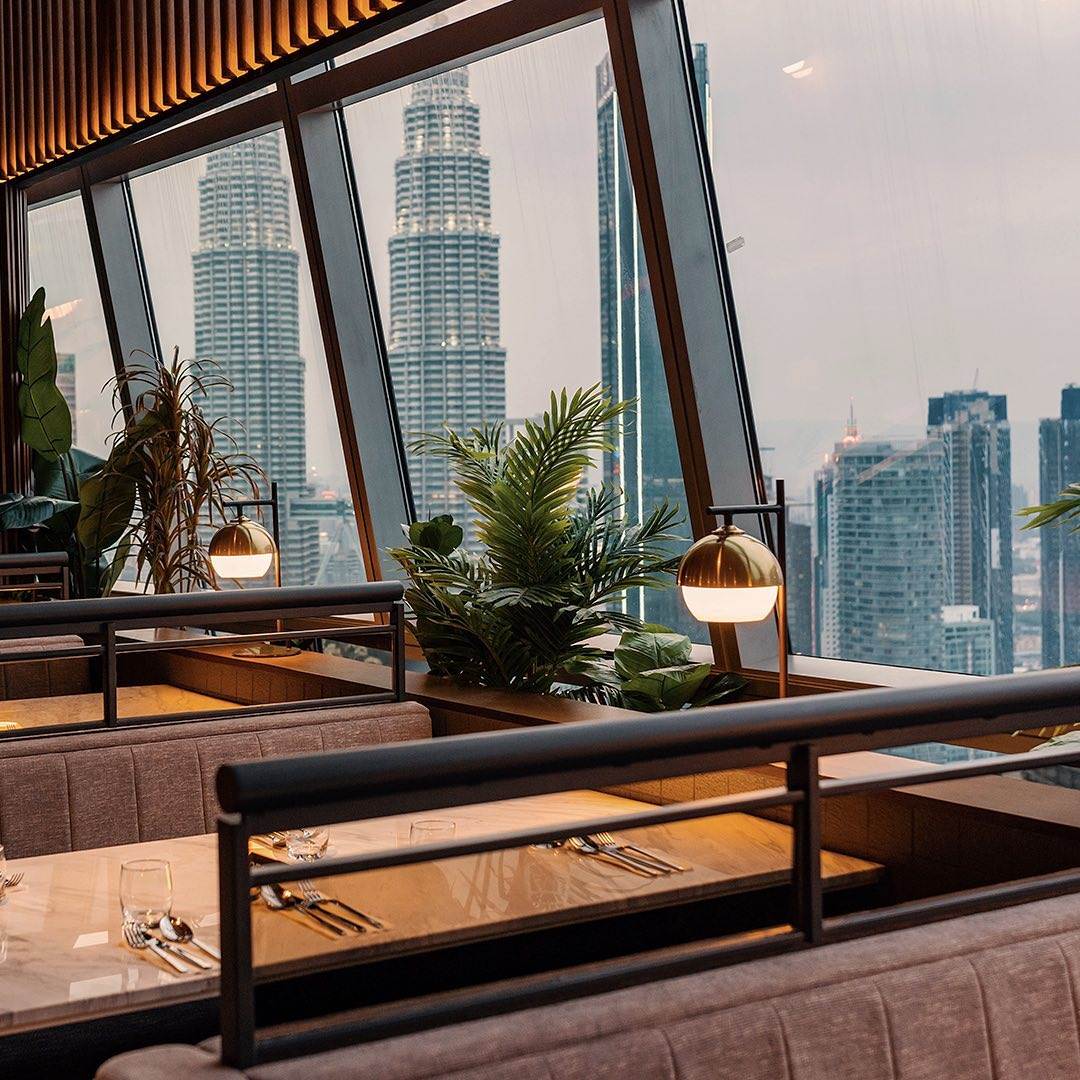 Image credit: @blackbyrd.kl
For splendid night views of the city – KLCC and KL Tower included – while you're dining, head to Blackbyrd. This restaurant is located on the 50th floor of Naza Tower, serving Asian fusion and Indonesian cuisine alongside stunning views of the towering buildings, and breathtaking mountain views, all from their dining area.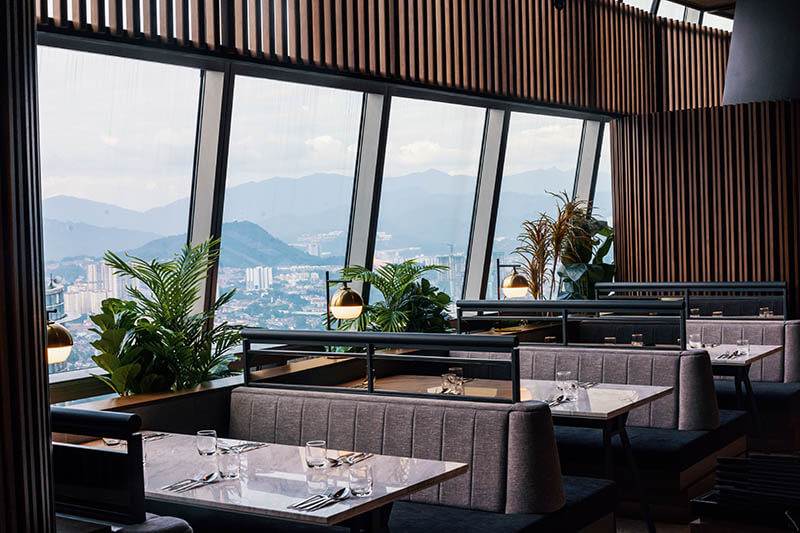 Image credit: Platinum Park
Putting a twist on Indonesian-style food most of us are familiar with, there are fusion dishes such as Duck Rendang (RM56) and Mie Goreng Sambal Matah (RM36) with grilled sea bass filet served over fragrant noodles here. There are also dishes from other cuisines, such as Lamb Shank (RM59) with Thai red curry, and Unagi Japanese Rice (RM52) with grilled unagi and salmon over fluffy rice. 
Side dishes to try include their customer-favourite Crispy Nori Crunch (RM28), with spicy salmon, salmon roe, and parmesan cheese served over tempura nori seaweed. You'll also find local and Indonesian staples of satay, but with a twist, such as Wagyu Beef Satay (RM48) and Duck Satay (RM36), both served with peanut sauce.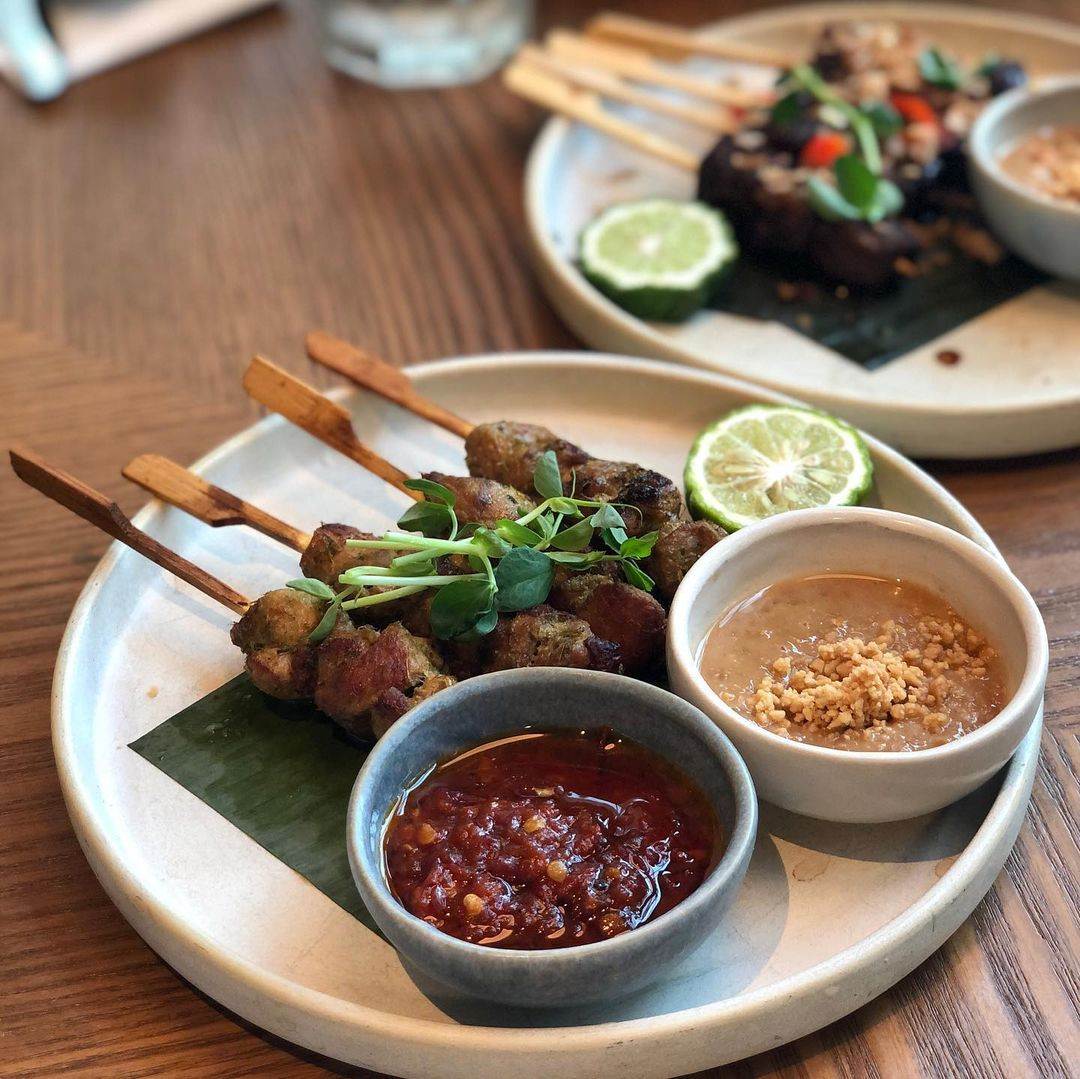 Image credit: @danistummy
Finish off your meal with their Es Cendol Waffle (RM18) – a recommended dish here that serves pandan waffles with fresh jackfruit, cendol, and a scoop of coconut gelato. Other dessert choices include Kaffir Lime Panna Cotta (RM28) and Cold Lemon Cheese Souffle (RM32).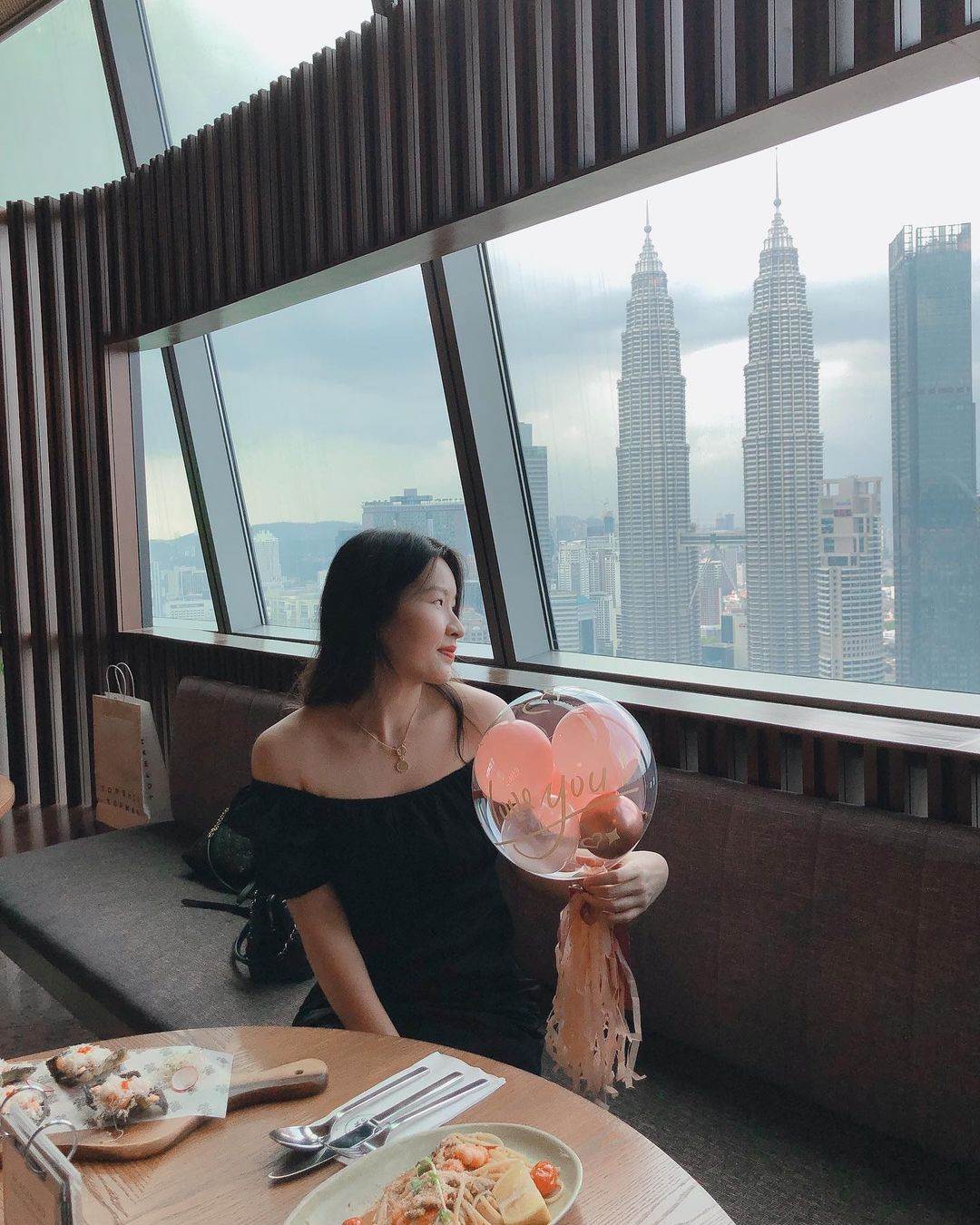 Image credit: @jungsue_na
Address: Level 50, Naza Tower, 50450 Kuala Lumpur
Opening hours: Sun – Tue 12PM-10PM | Wed – Sat 12PM-12AM
Telephone: 012-689 8576
Facebook | Instagram
---
6. Blonde – brunch specials & high tea at a retro restaurant
---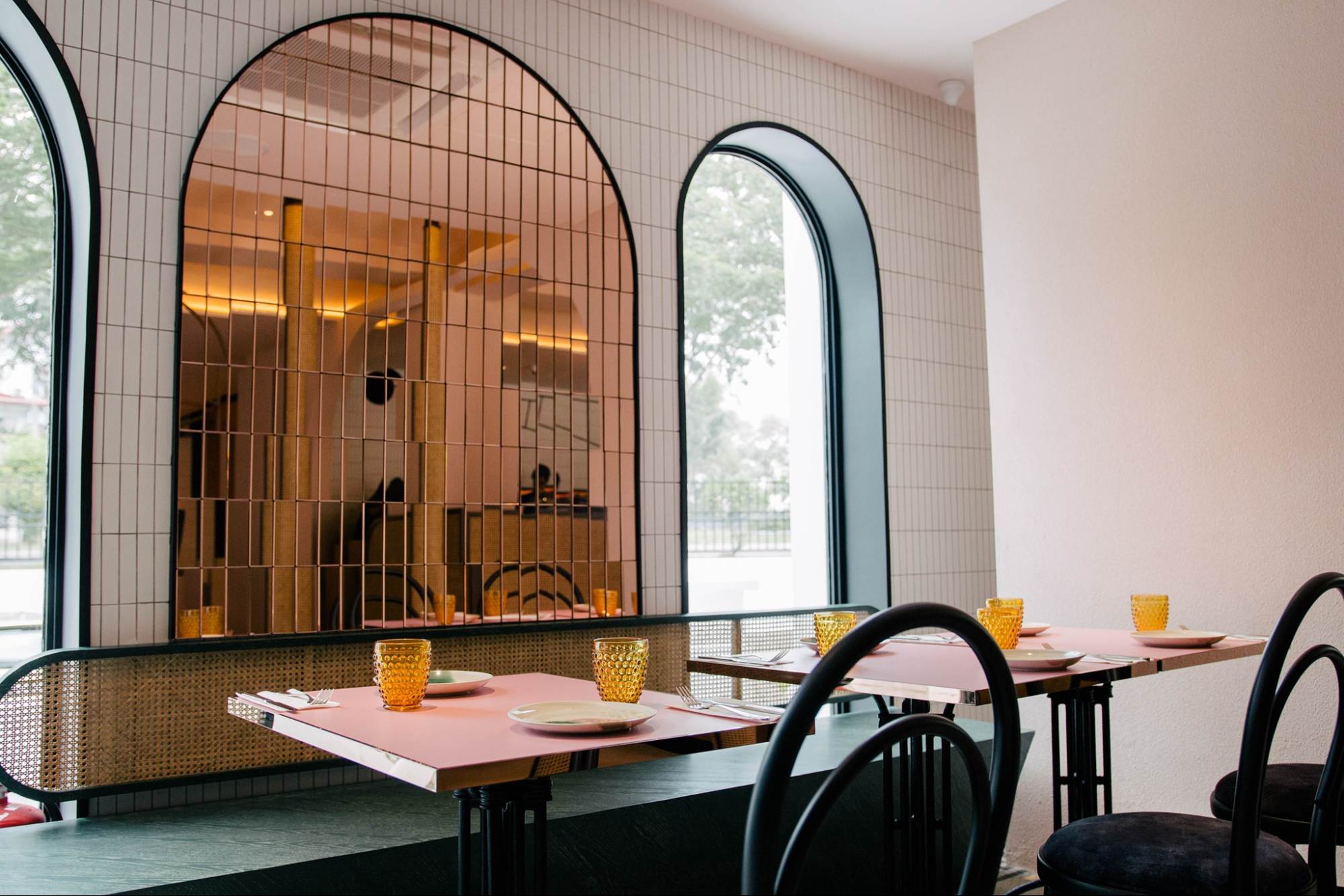 Image credit: Blonde
Who says romantic dates are only reserved for the evenings and weekends? Consider treating bae to brunch at Blonde, a chic restaurant serving Australian-style brunches from 9AM-4PM. Swing by at 3PM-6PM on weekdays to feast on tea sandwiches, scones, cakes and croissants with their Tea For Two (RM118) high-tea set.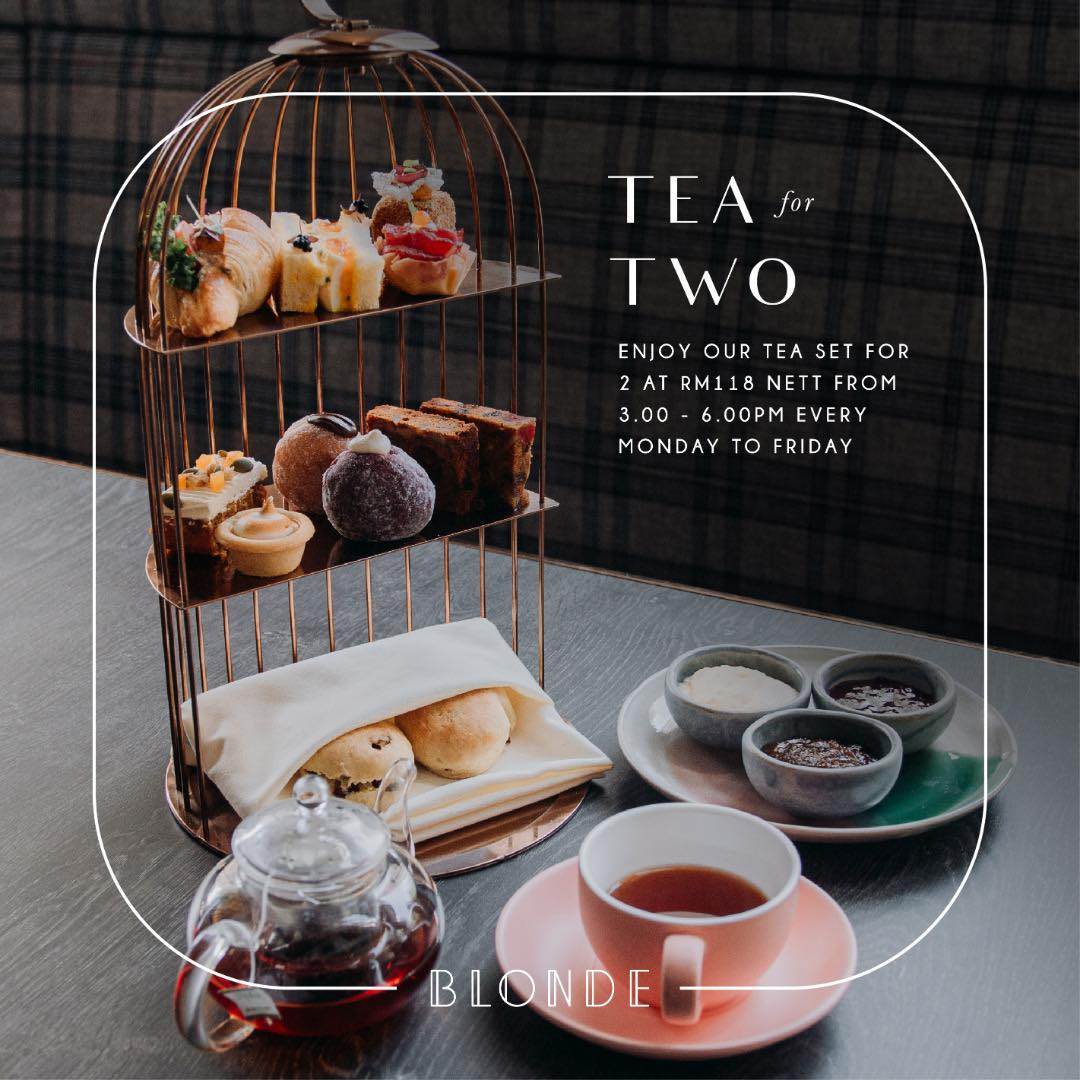 Image credit: Blonde
Among their menu items, which also boasts vegan and vegetarian-friendly dishes too, is their must-try Freshly Baked Dutch-Style Pancake (RM28). It's a Dutch Baby pancake that's baked to achieve its puffy edges. Toppings of seasonal berries, mutiara figs, pistachio, fresh cream and a side of maple syrup makes it a treat for anyone with a sweet tooth.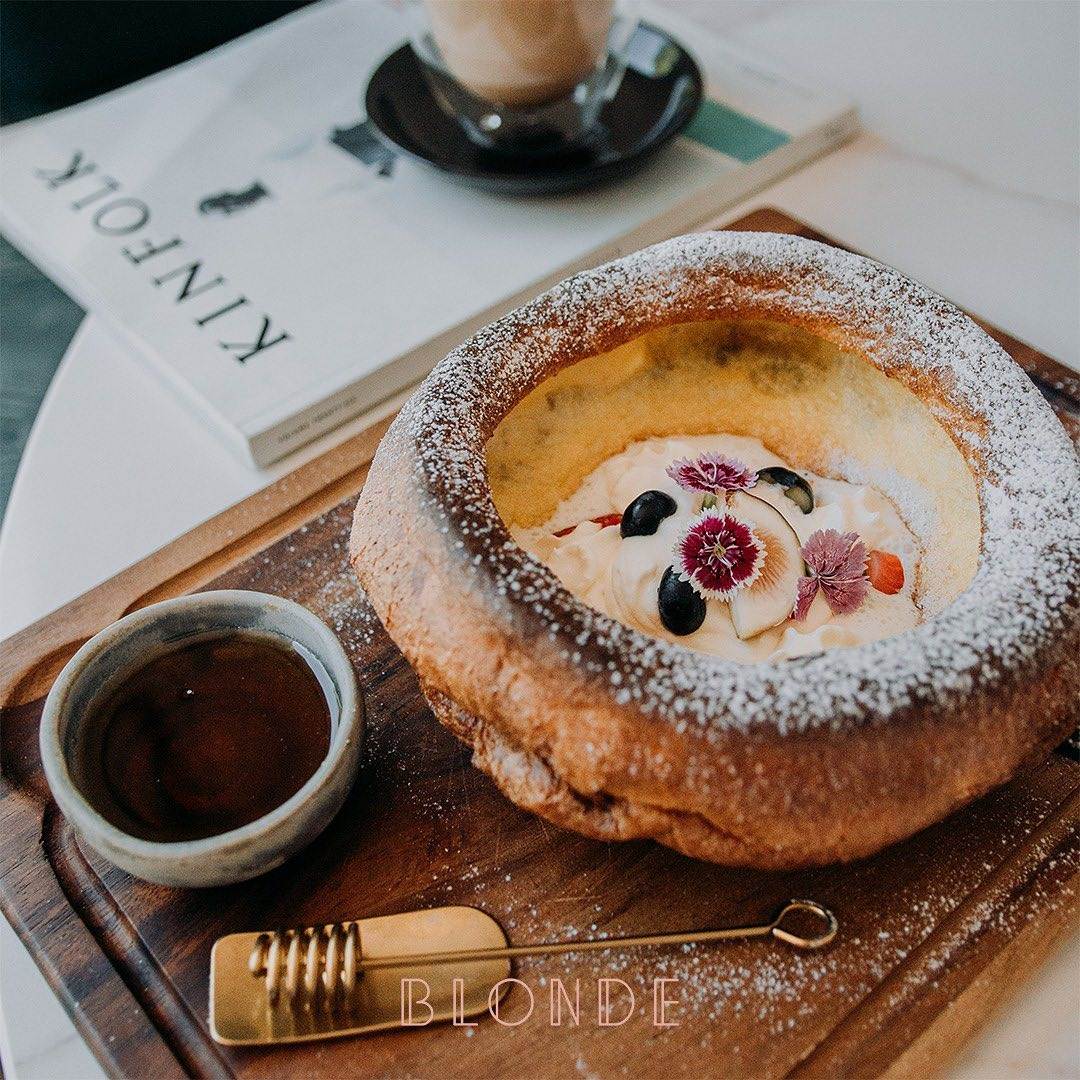 Freshly Baked Dutch-Style Pancake
Image credit: @blonde.byseraigroup
Other brunch specials you'll see on their menu are Poached Eggs on French brioche with hollandaise sauce (RM39), and Scrambled eggs, smoked salmon trout, and avocado over sourdough toast (RM32).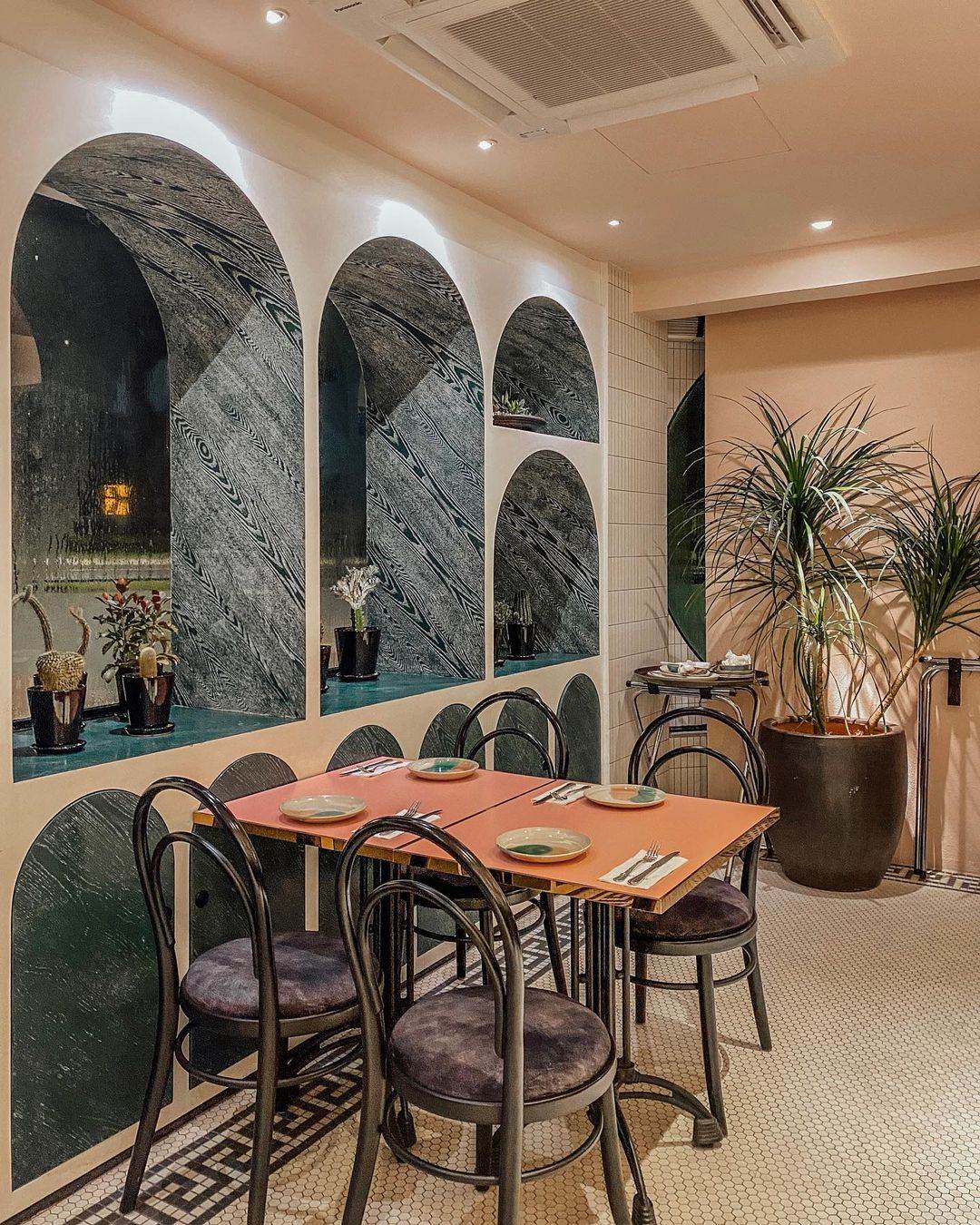 Image credit: @ayusidek
If you do drop by Blonde for dinner, they also serve small plates, salads, pastas, pizzas, burgers and mains from 11AM to their closing time at 10.30PM. Their standouts are Squid Ink Spaghetti (RM39) served with scallops and blue swimmer crab meat, and BBQ Chilli Lamb Belly Kebab (RM55) that's served with rice, caramelised onions, and spiced yoghurt.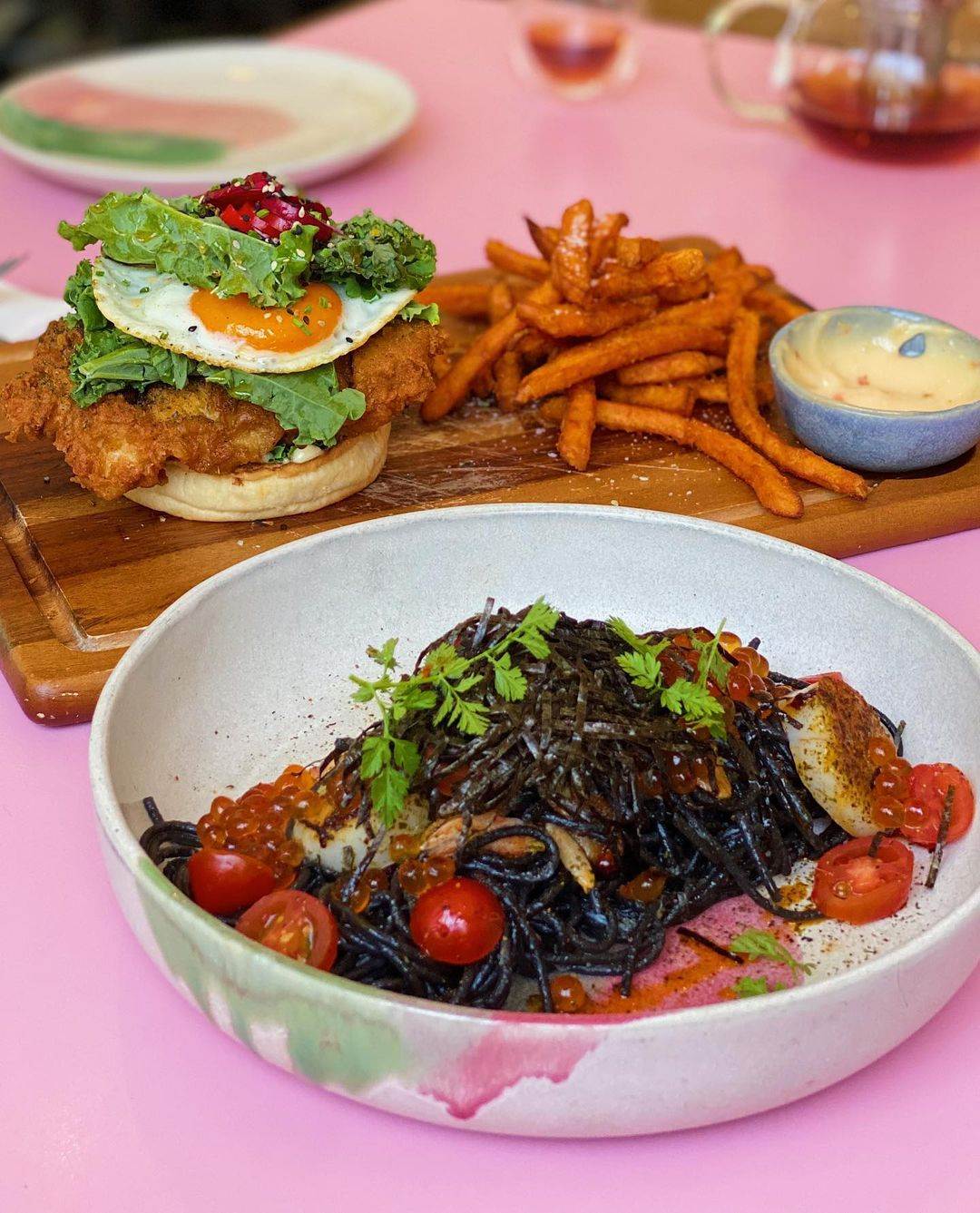 Image credit: @hungrynicoleee
Address: G.03A, The Republik, Jalan Medan Setia, Bukit Damansara, 50490 Kuala Lumpur
Opening hours: 10AM-10PM, Daily
Telephone: 03-2011 6070
Website | Facebook 
---
7. Portofino – homemade pasta in a chic Italian restaurant
---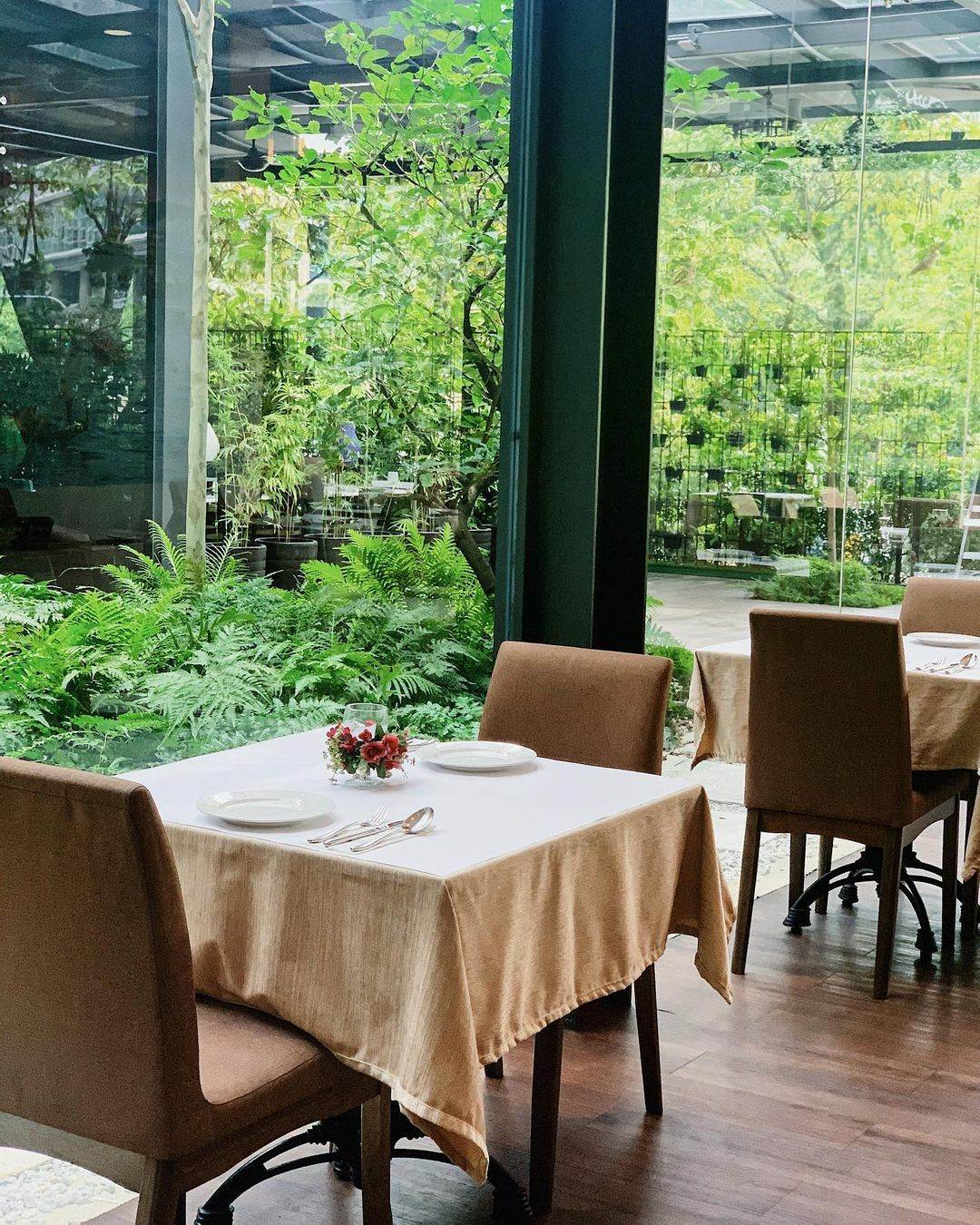 Image credit: @portofino.my
Portofino is an Italian restaurant that makes all their pastas from scratch. It has 2 chic locations in Bangsar in Lucky Garden and The Sphere. Their menu is made for lovers of Italian cuisine – you'll get bruschetta, soups, salads, appetisers, and fritti to start off your meal, as well as pastas, risotto, pizzas, burgers, and grilled meats for mains.

Image adapted from: @portofino.my and @portofino.my
Their must-try handmade pasta include Seafood Ravioli (RM35) – ravioli stuffed with mixed seafood – and Tortellini (RM35) – pasta stuffed with minced chicken ham, and cheese. If you do opt for pizza instead, there are interesting ones of Blue Cheese Pizza (RM25), Truffle Pizza (RM34) and Pesto Pizza (RM34) to one up your usual fast food pizza order. 
Aside from their plethora of delectable carb options, there are mains such as Grilled Sea Bass Fillet (RM36) and Beef Striploin Steak (RM65) too.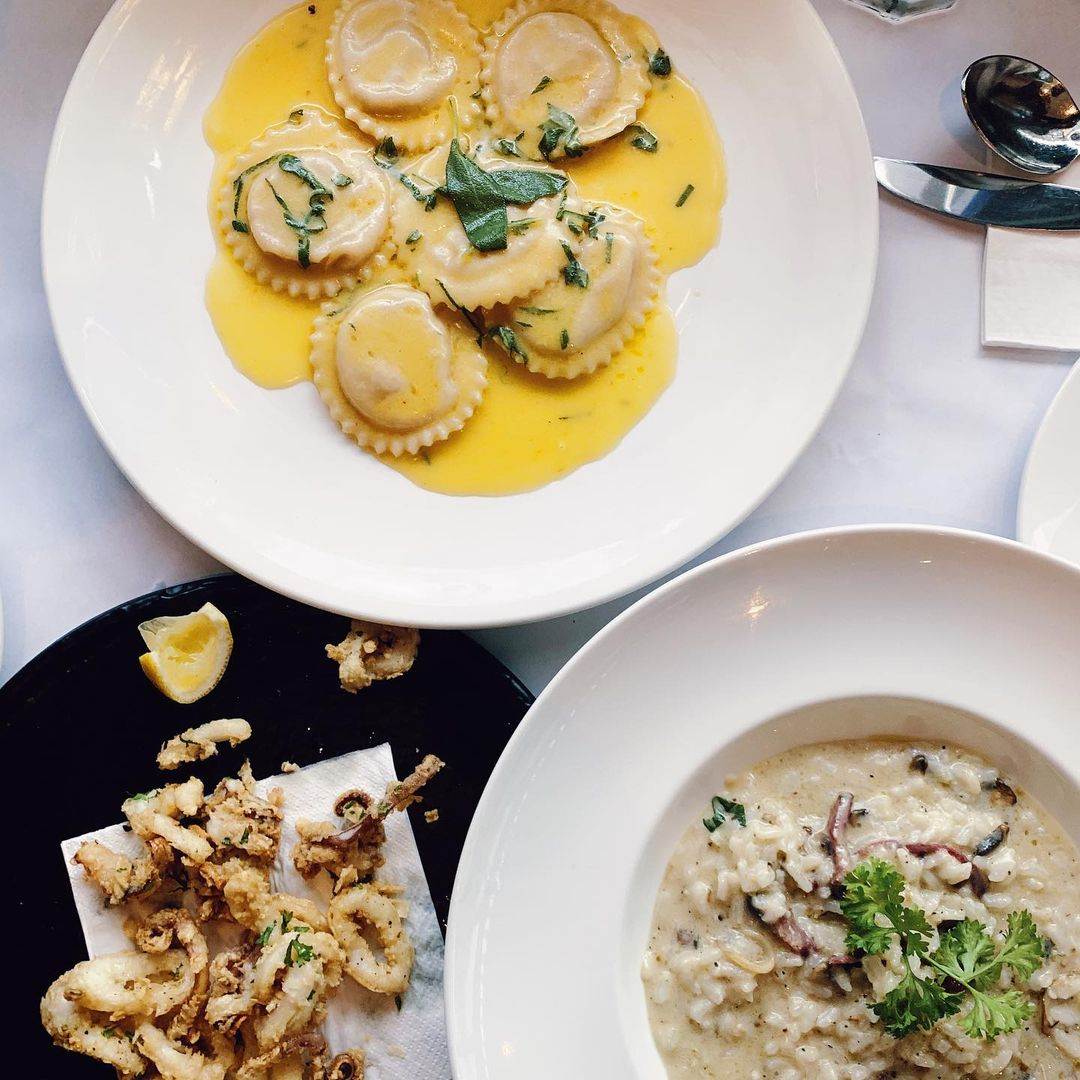 Image credit: @curiousbudsmalaysia
Finish off your meal with classic Italian desserts, including Tiramisu (RM16) which gets served in a cup, and Hazelnut Gelato (RM16) for a refreshing palate cleanser.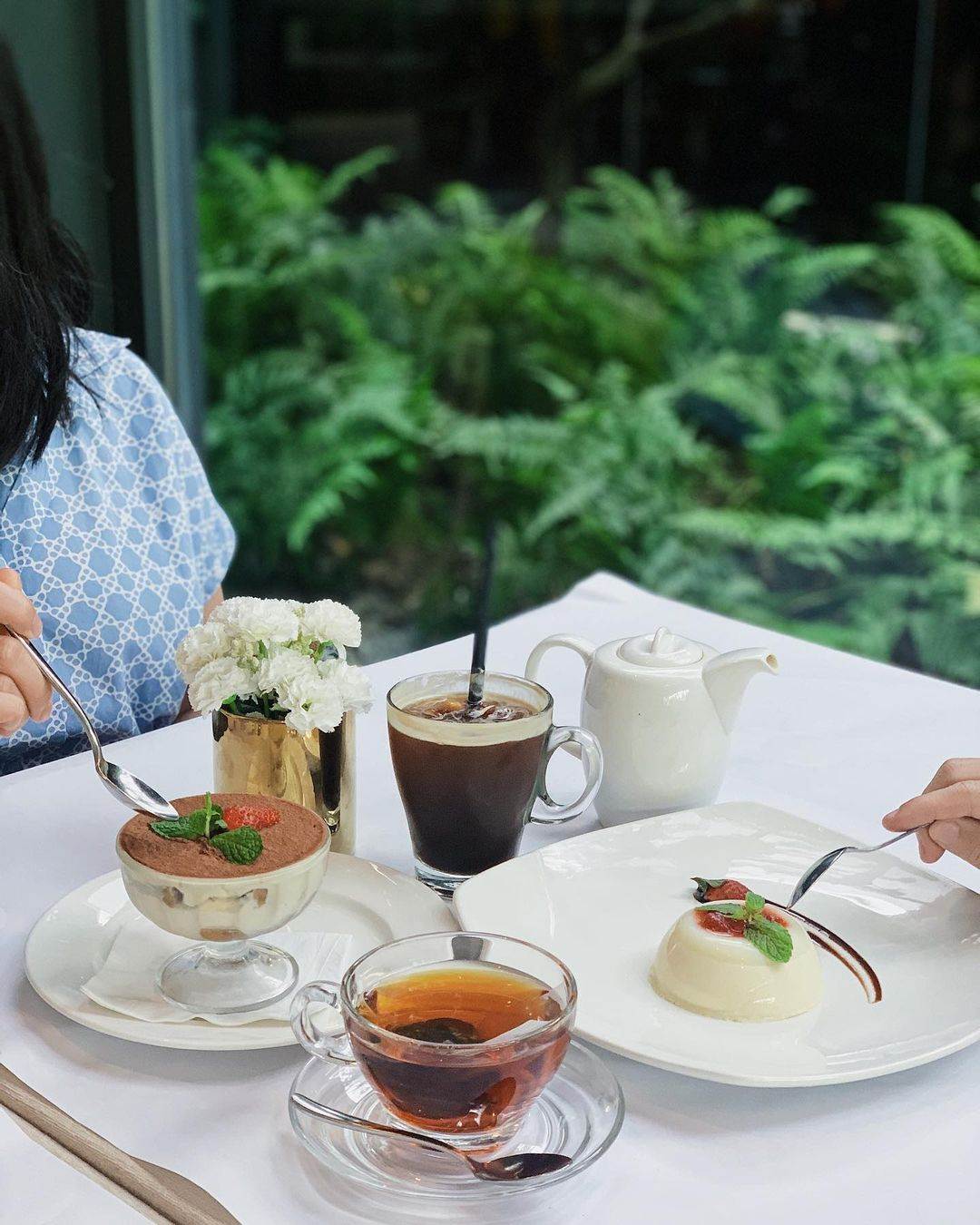 Image credit: @portofino.my
Portofino @ Bangsar Lucky Garden
Address: No. 1, Persiaran Ara Kiri, Lucky Garden, Bangsar, 59100 Kuala Lumpur
Opening hours: 11AM-11PM, Daily
Telephone: 016-775 2387
Website | Facebook 
Portofino @ The Sphere
Address: No. 1, Avenue 1, The Sphere, Bangsar South City, Jalan Kerinchi, 59200 Kuala Lumpur
Opening hours: 10.30AM-11PM, Daily
Telephone: 016-697 9741
Website | Facebook 
---
8. Joloko – Caribbean food in a hip, tropical resto-bar
---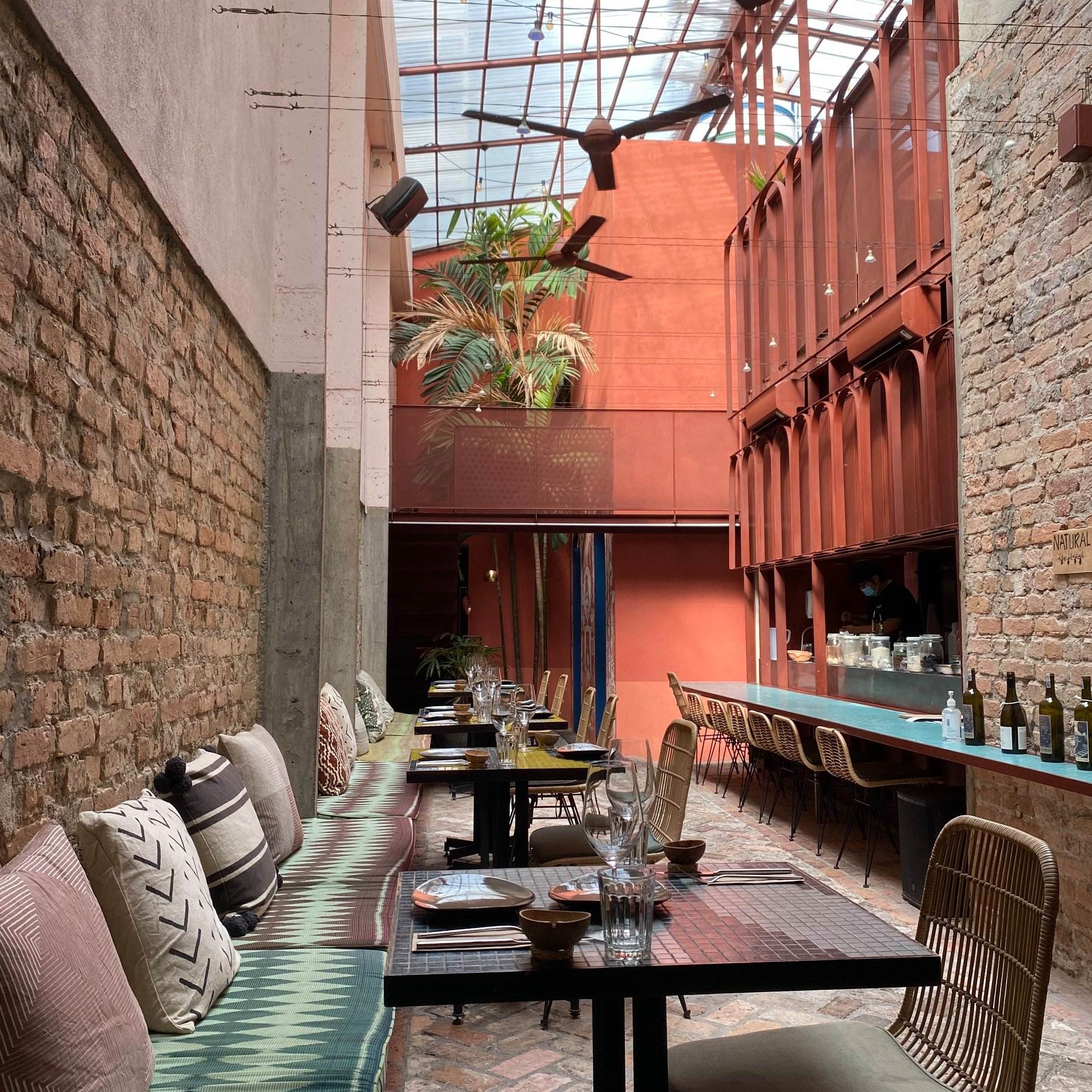 Image credit: JOLOKO
If spending quality time at a trendy restaurant is something you and your partner consider ideal for date nights, drop by Joloko. This Caribbean restaurant–cum–bar is housed in a pre-war building bursting with character – from its pale pastel decor to brick accent walls, and terrazzo tables, to booth-style seats. There's even an open glass roof so you can dine under the night sky but remain sheltered from the weather elements.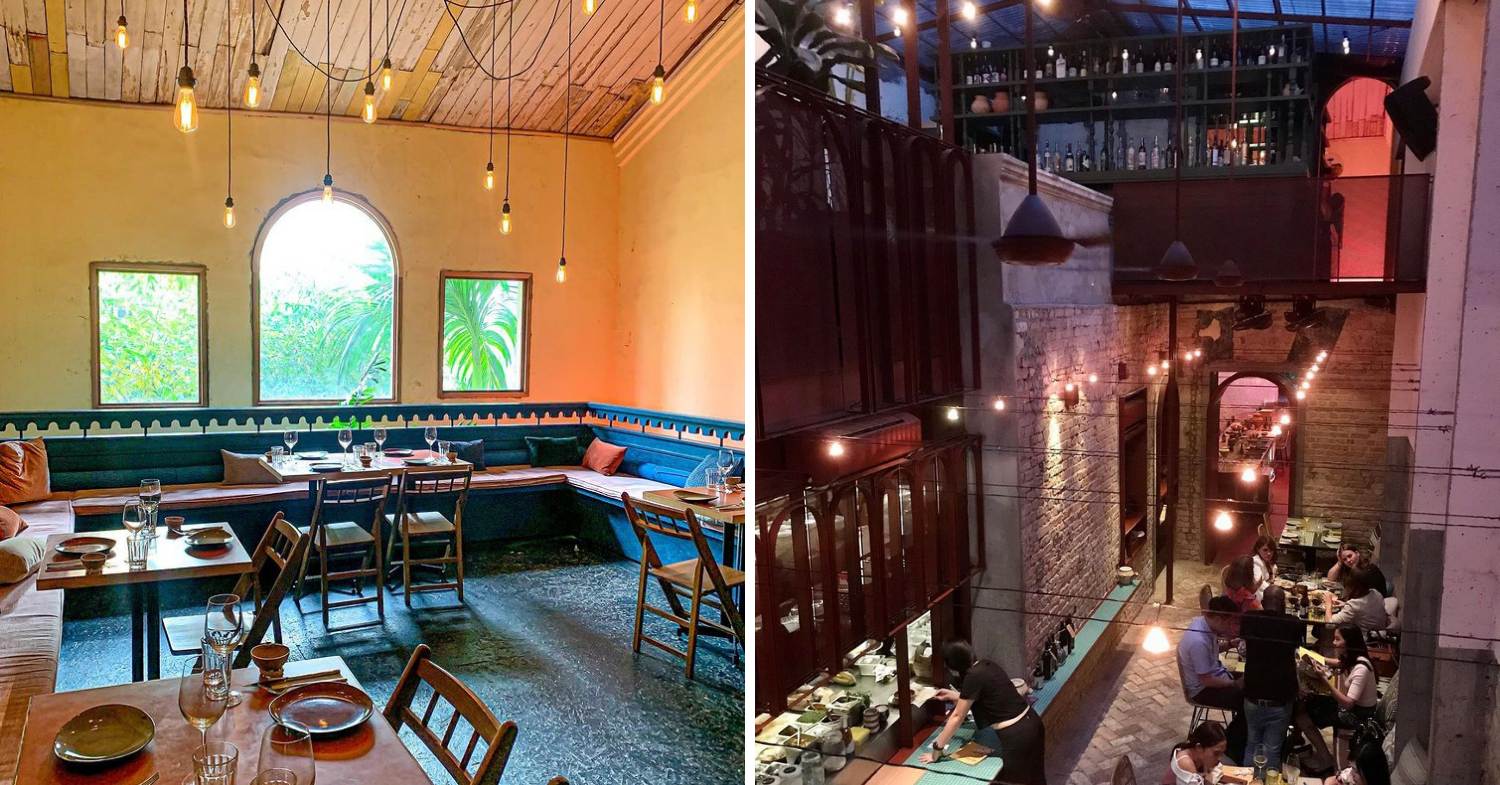 There's a 2nd storey with even more cosy seats, and plenty of photographable spots to snap photos with your SO at.
Image adapted from: @letsglobebabe and @lookagainaisha
Their menu is a highlight for those wanting a change of scene from Western food for fancy dinners too. Made up of Caribbean-style dishes that come in portions big enough to satisfy 2 people, you'll find interesting dishes of Grilled Goat Ribs (RM45) and Jamaican Jerk Chicken with Mango Relish (RM65), a juicy and slightly spicy grilled chicken that's a customer favourite. 
Dips such as hummus and chimichurri play a big part in Caribbean cuisine, which is why there are plenty of options of dips here. Deep Fried Spiced Broccoli With Chimichurri Mayo (RM15) and Guava Glazed Prawn Tostadas (RM35) are good ones to go with to start off your meal.
The desserts are just as interesting here, with Joloko Chili Cheesecake 2.0 (RM20) a slice of baked cheesecake with mango and ghost pepper, topped with cayenne pepper a must-try for those with more adventurous taste buds.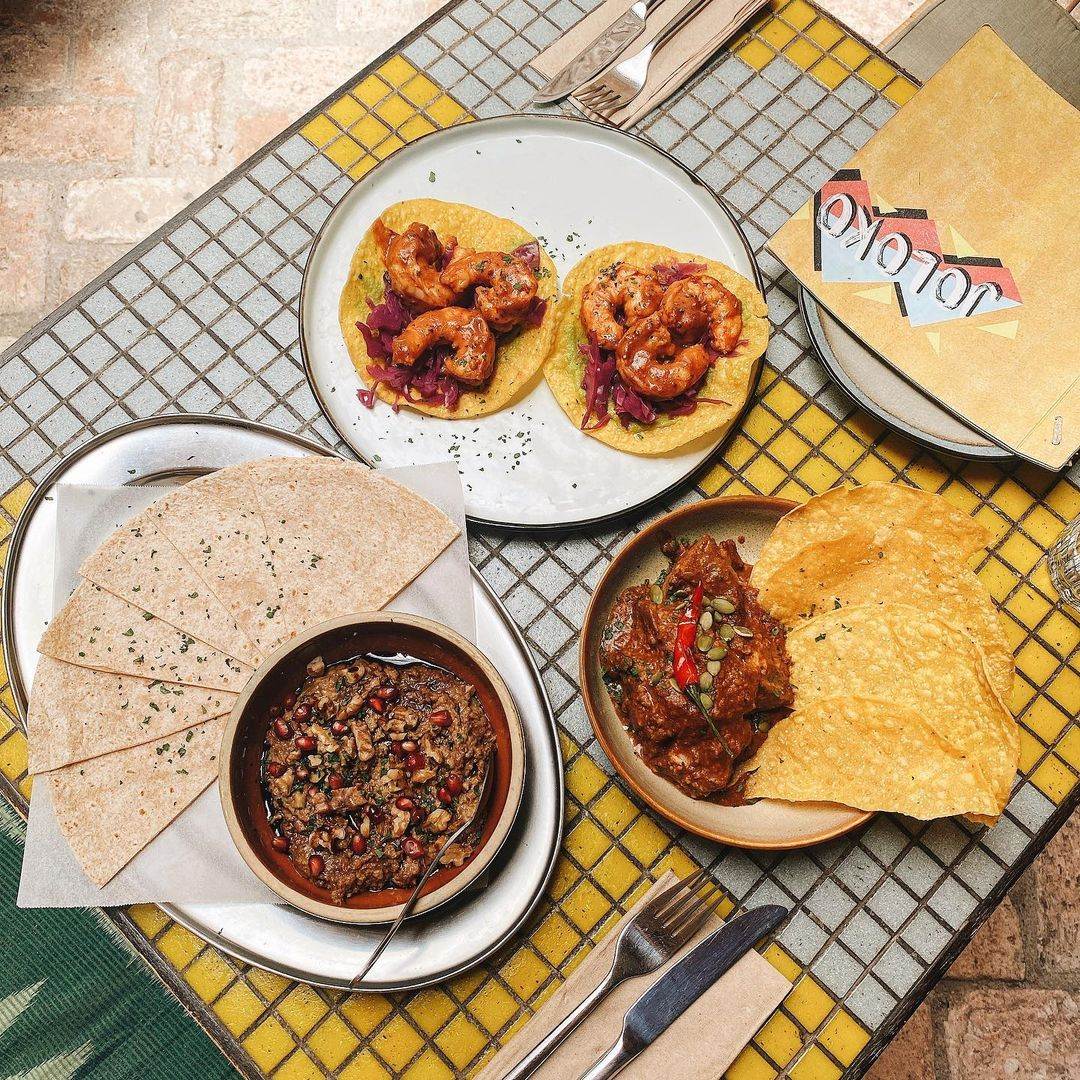 Image credit: @___wsfoodie
Pair your meal with interesting alcohol options, such as mezcal, or alcohol made from agave, and tequilas popular in Mexico. The latter's a highlight of the bar here. But for something a little less strong, go for the Woulinewa (RM34) – gin blended with coconut water and lime to get a refreshing beverage that pairs well with their selection of Caribbean dishes. 
Address: 43, Jalan Kamunting, 50300 Kuala Lumpur
Opening hours: Sun – Thu 11.30AM-12AM | Fri & Sat 11.30AM-1AM
Telephone: 03-2694 1100
Website | Facebook 
---
9. Tamarind Hill – Thai restaurant on a hill with romantic candlelit table arrangements
---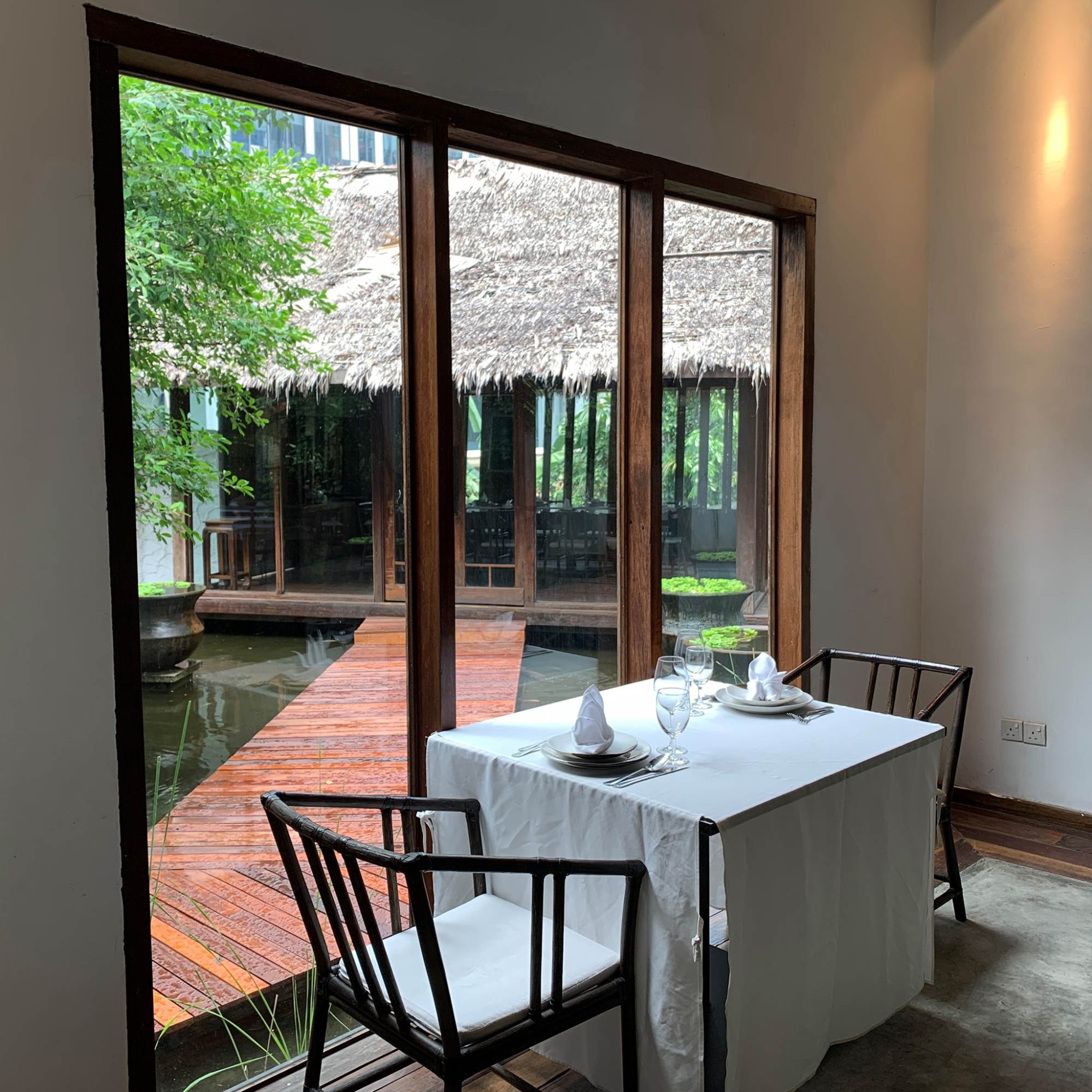 Image credit: Tamarind Hill, Kuala Lumpur
Tamarind Hill is a spot well-known to KL-ites for special dinner nights, as their dining area set next to trees and a pond is a zen affair your busy-bee partner will appreciate after a long week. The restaurant has special table arrangements that you can get them to put up at an additional cost of RM65, so you get a table decked out with flower petals and candles.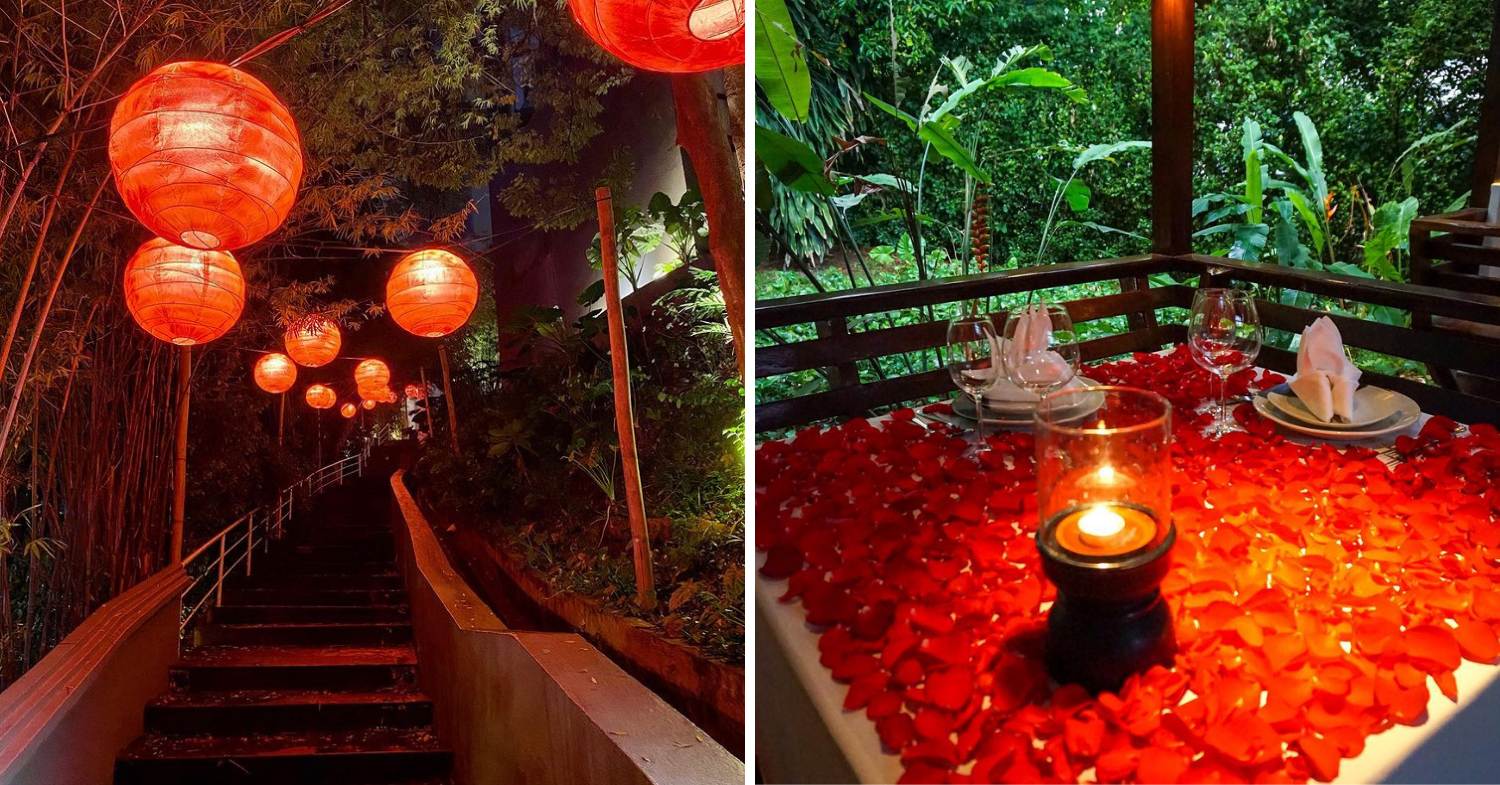 You'll have to climb up a flight of stairs to reach this restaurant, but the views you'll get from the top of the hill is well worth it, as you'll get to spot KL Tower from here.
Image adapted from: @elizaforr and @tamarindhill.kl
Dine on Thai street food while here, with appetisers, salads, soups, mains, noodles, rice and desserts to choose from. Staples such as Seafood Phad Thai (RM28) and Tom Yam Fried Rice (RM19), as well as Grilled Squid Satays (RM13/3pcs) and Red Curry with duck (RM26) or chicken (RM23), are some of the dishes served here.
For desserts, there's Mango Sticky Rice (RM16) with slices of fresh mangoes to pair with fragrant sticky rice, and Cendol (RM13) with coconut milk and palm sugar.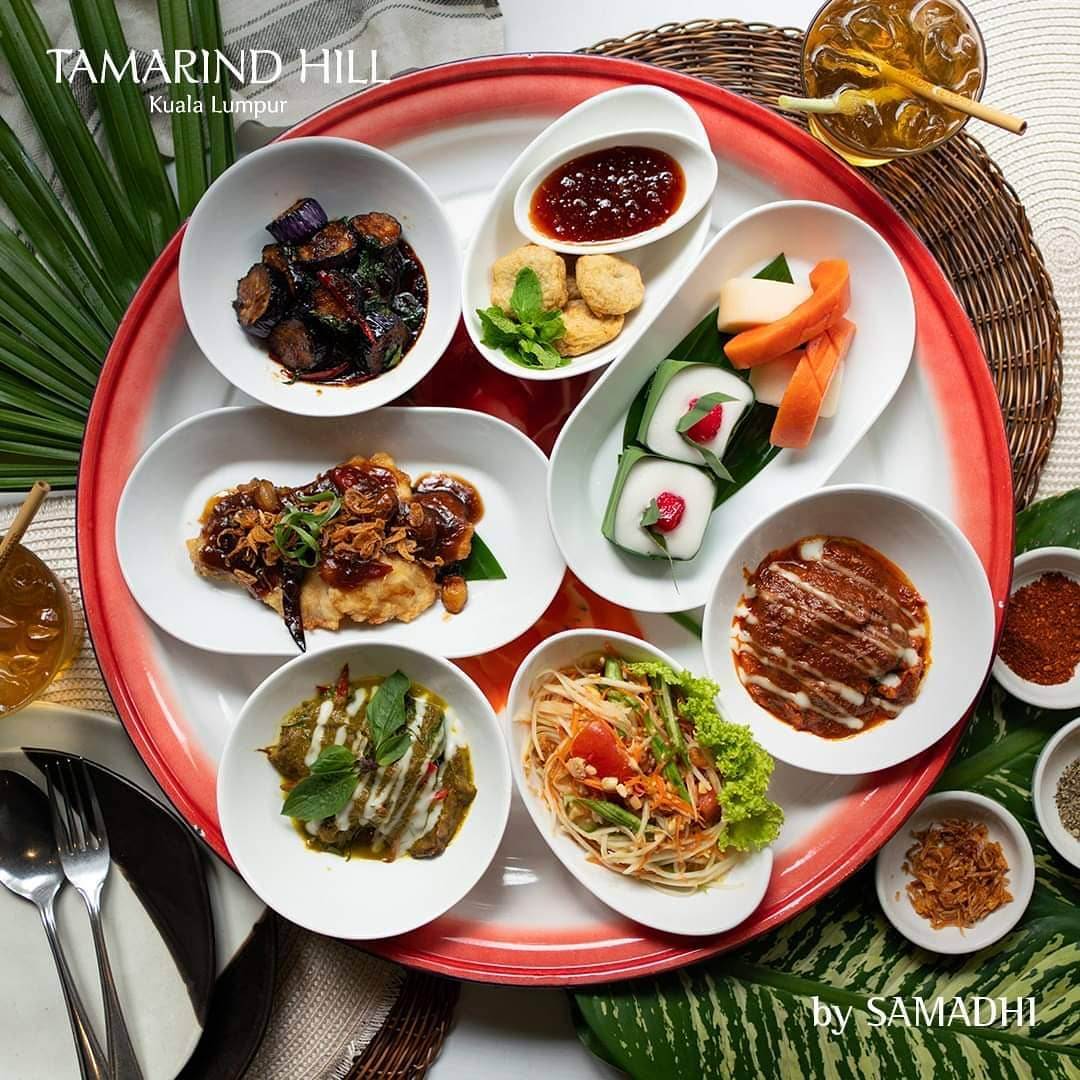 Image credit: @tamarindhill.kl
You'll need to make a reservation 48 hours prior if you're planning on making special table arrangements at Tamarind Hill. To do so, click here.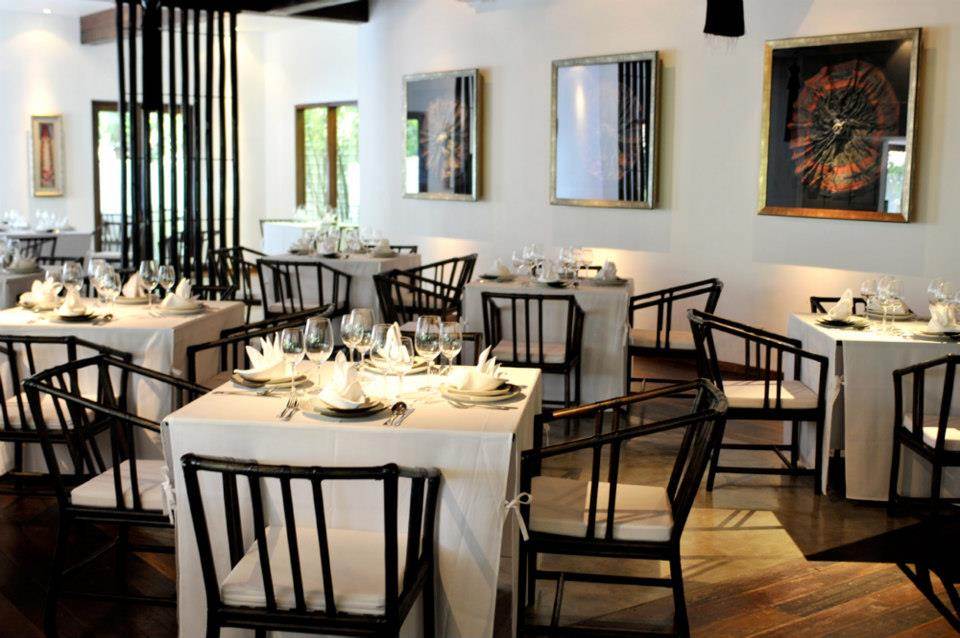 Image credit: Tamarind Hill, Kuala Lumpur
Address: 19, Jalan Sultan Ismail, 50250 Kuala Lumpur
Opening hours: 12PM-3PM & 6PM-11PM, Daily
Telephone: 03-2148 3200
Website | Facebook 
---
10. Nero Nero – gourmet pizzas in a lavish European-style setting
---

Image credit: Nero Nero
Another restaurant in KL that dishes up authentic Italian dining for their patrons is Nero Nero, located in Damansara City Mall. They specialise in freshly made pastas and gourmet pizzas presented by an Italian chef and his team.
The restaurant's lavish interior, which features an indoor fountain centrepiece in the European-style dining area, makes this spot a treat for the belly and eyes.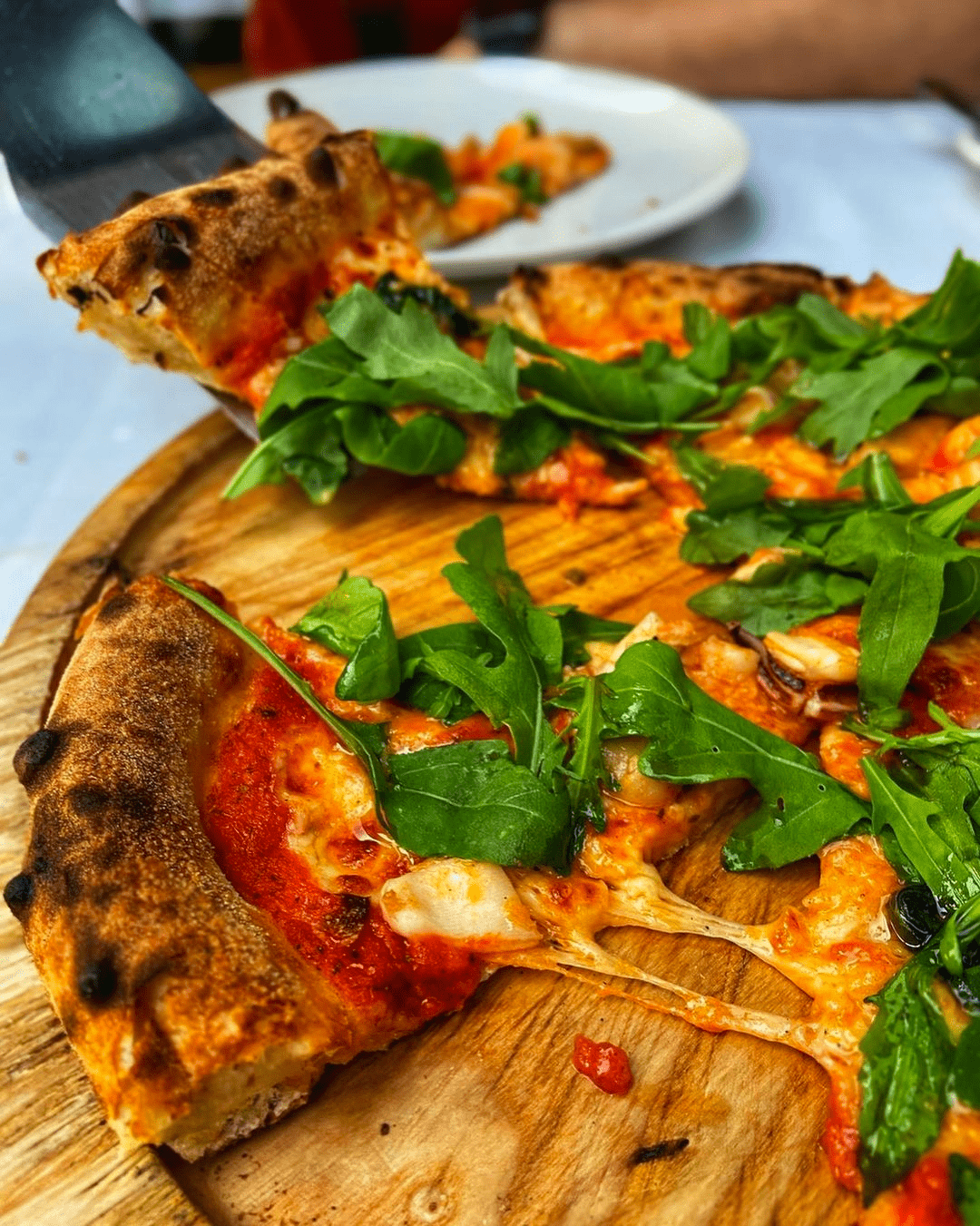 Image credit: @riduan222
Start your meal off here with antipasti, or the first course of a fancy Italian meal. This includes Polpette di Melansane (RM35) – deep-fried eggplants generously stuffed with cheese, and topped with arrabiata sauce – and sharing plates such as Burrata (RM52), with whole Italian burrata cheese served on a plate with crumbled bread, cherry tomatoes, and rocket leaves.
There are over 12 pasta dishes (from RM55), with different types of pastas – tortellini, ravioli, spaghetti, and gnocchi – served with a variety of fragrant sauces and proteins. For secondi, or main dish comprising proteins, there are whole chicken, steaks, duck, and seafood options, priced from RM65 a plate.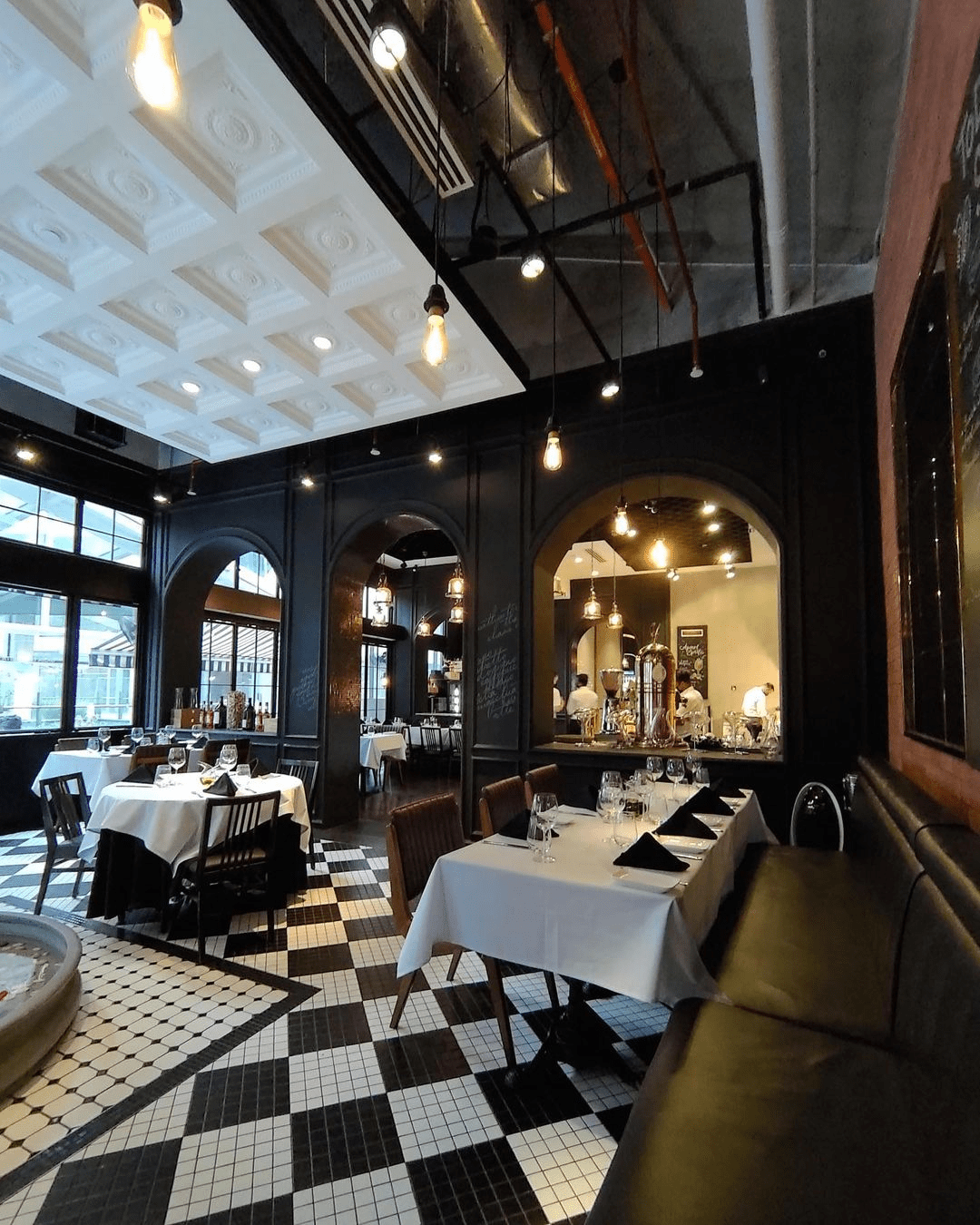 Image credit: @voon20
Nero Nero also has selections of traditional and gourmet Napoli-style pizza – or Neapolitan-style pizza with thin, soft crust. Pizzas range from traditional ones such as Margherita (RM33) and 4 Formaggi (RM44), to gourmet ones – Frutti di Mare (RM69) with calamari and prawn, and Salsiccia, Patate e Peperoni (RM65) with two types of Italian cheese, roasted bell peppers, potatoes and lamb sausage. 
Address: L3-02, Jalan Damanlela, Damansara City Mall, 50490 Kuala Lumpur
Opening hours: 12PM-10.30PM, Daily
Telephone: 019-667 4546
Nero Nero Facebook
---
11. Pier 12 Seafood Tavern – seafood platters & views of KL Tower
---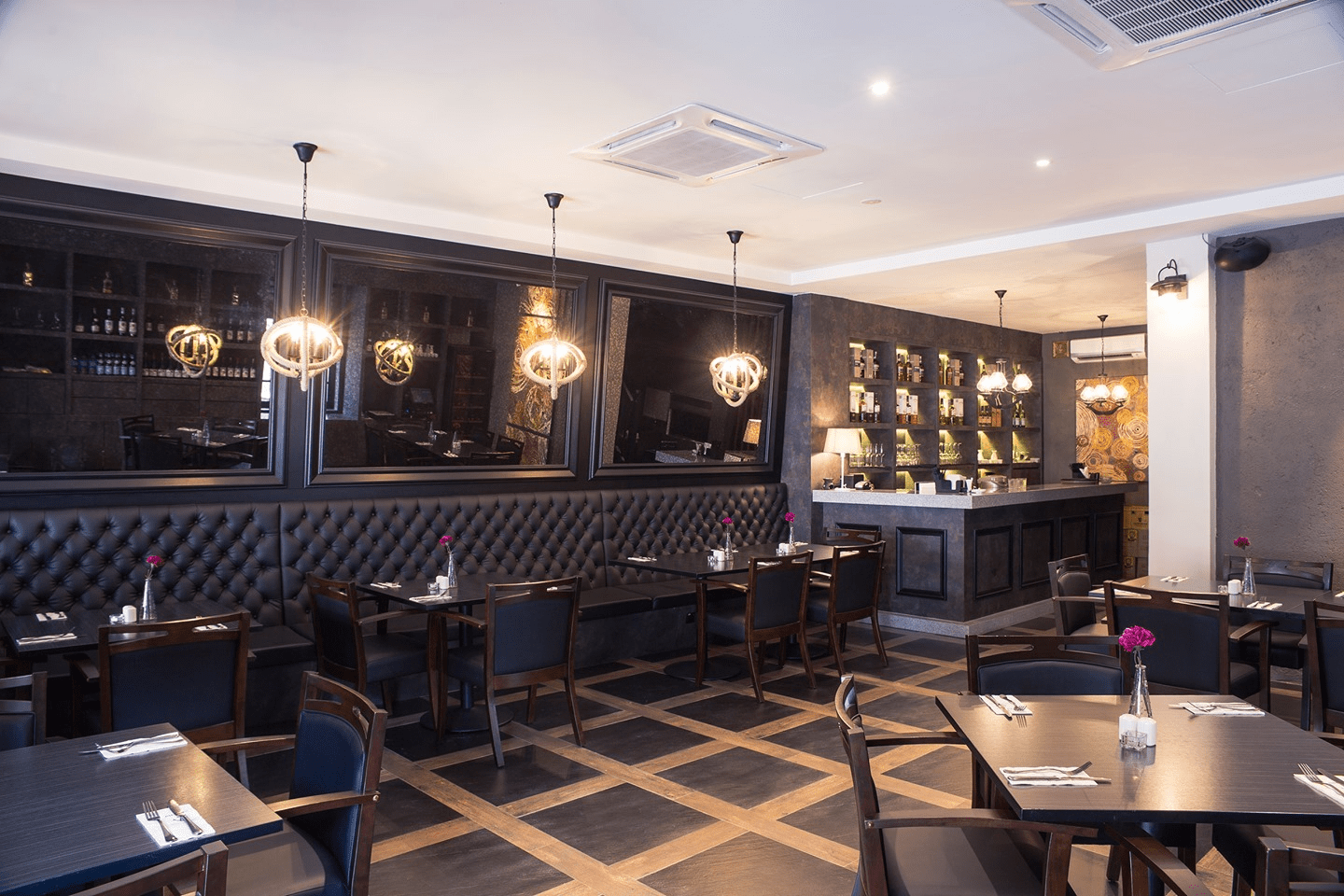 Image credit: PIER 12 Seafood Tavern at Old Malaya
Pier 12 Seafood Tavern is housed in a quaint refurbished heritage building called Old Malaya on Lorong Raja Chulan. Patrons here can head up to the balcony of its dining area on the second floor to catch views of KL Tower, located just a stone's throw away, while they dine here.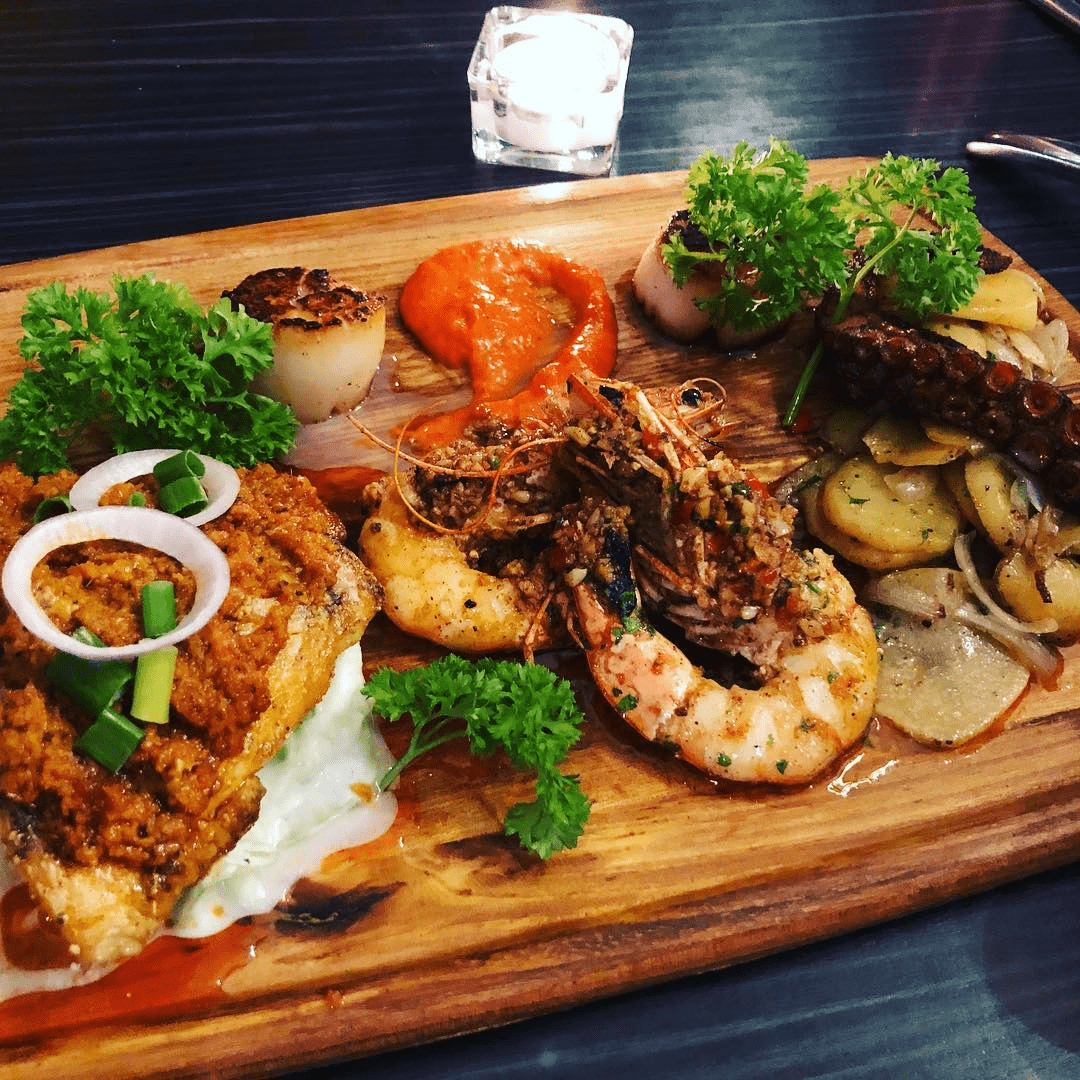 Image credit: @bas3
A treat for seafood lovers, this restaurant serves a wide variety of Asian and Western fusion mains with fish, prawns, crabs, and lobsters as the star of the menu for dinner.
There are classic ones such as Fish N Chips (RM42) and Seafood Marinara (RM44), to unique offerings of Tandoori Halibut Fillet (RM46) and Pan Seared Barramundi Fillet (RM46). 
Or fork out for the Seafood Medley (RM148), a platter comprising of barramundi, squid, clams, and king prawns with rich beurre blanc sauce.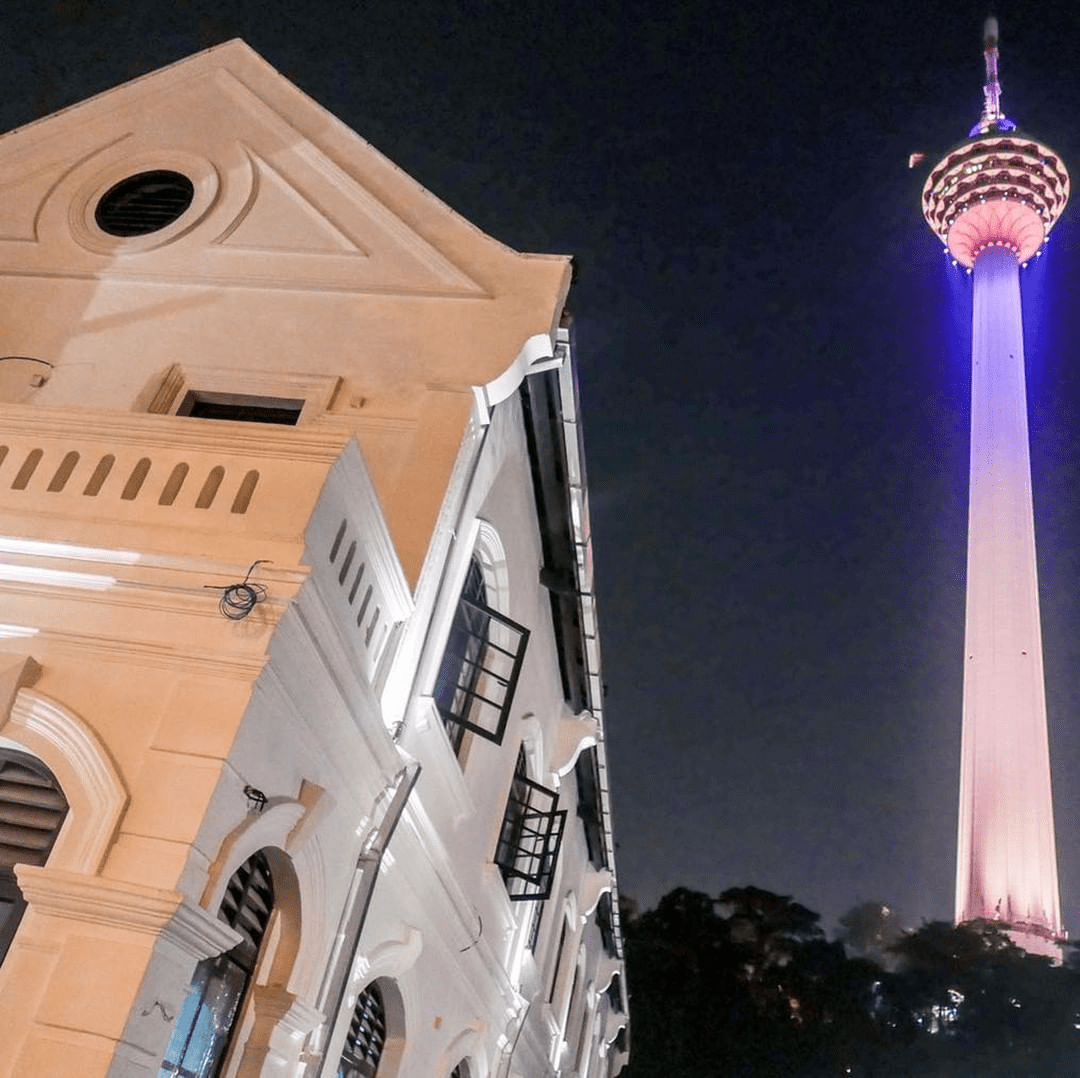 Image credit: @pier12seafoodtavern
There are several sides to order with your meals here – Fried Mantou (RM6), Steam Rice (RM5), Roti Canai (RM6), and French Fries (RM14). 
You can also choose individual starters that are good to share, with Char Grilled Octopus (RM48) and Soft Shell Crab (RM38) just some of the options to find here.
Address: Lot 12, Old Malaya, Lorong Raja Chulan 50200 Kuala Lumpur
Opening hours: Tue – Sun 5PM-12AM (Closed on Mondays)
Telephone: 010-703 5405
Pier 12 Seafood Tavern Facebook 
---
Romantic restaurants for date nights in KL
---
The next time you want to head out to a romantic dinner spot with your SO – or need a date spot for first dates – hit up one of these 11 restaurants in KL on this list.
They'll be a change of scene from your usual dinner joint, and you'll get the chance to doll up and have a fancy night in the city while feasting on good food and spending quality time with someone special. 
More date ideas here: 
---
This article was updated on 11th February 2022.
Cover image adapted from: @blackbyrd.kl, @spacerealty and Tamarind Hill, Kuala Lumpur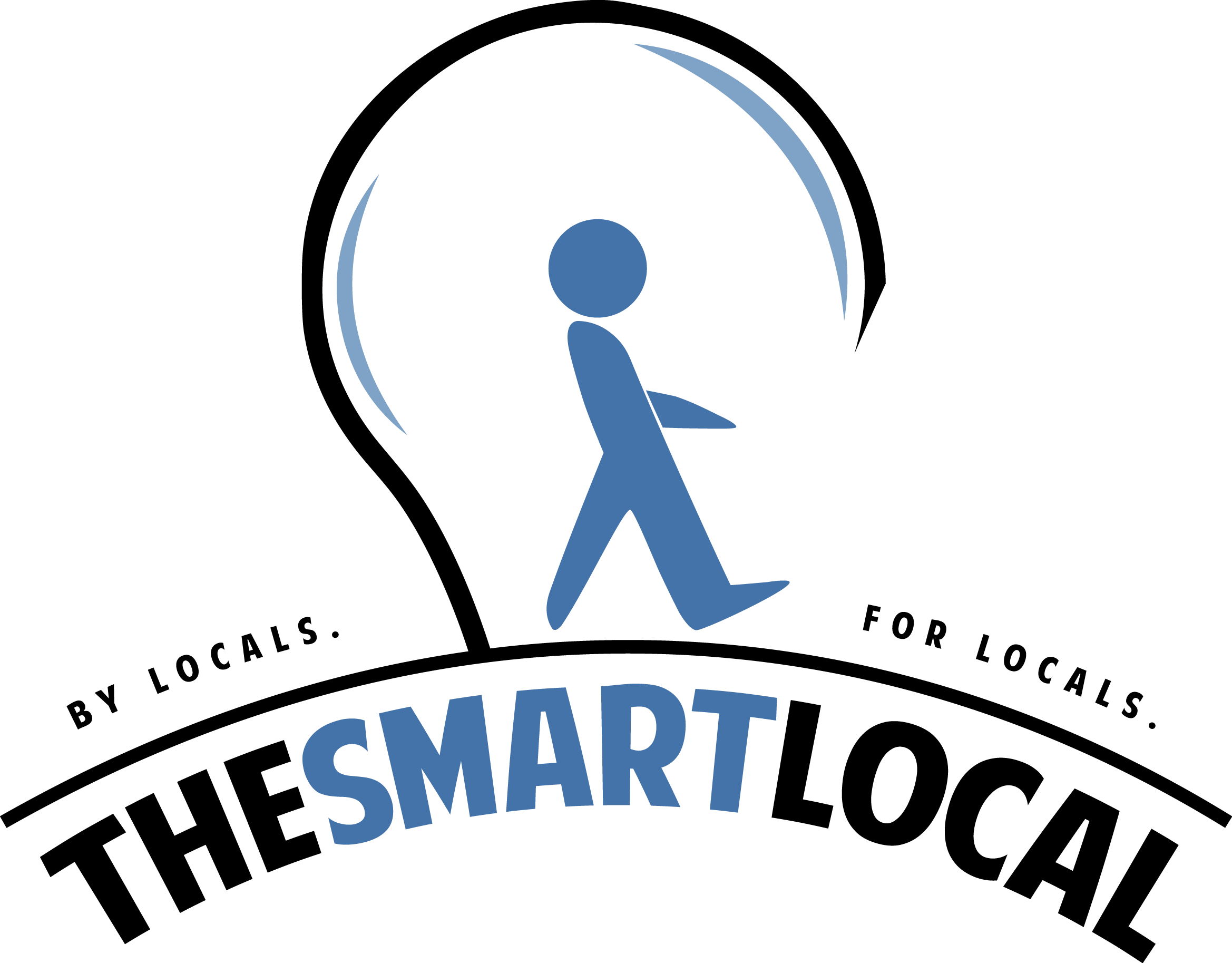 Drop us your email so you won't miss the latest news.