Inspiring Malaysian inventions
---
The western world has pioneered the art of problem-solving for decades as they have invented countless things that people use in their daily lives. So when we speak of inventions, most millennials would often look up to the west for inspiration when they want to create something new. 

But little did we know that Malaysians are capable of creating amazing devices that were both the pioneers and future of modern technology. Here's a list of 9 inspiring Malaysian inventions that every millennial should know. 
---
1. Single-chip USB flash drive by Pua Khein Seng – how we used to keep files before cloud storage was a thing 
---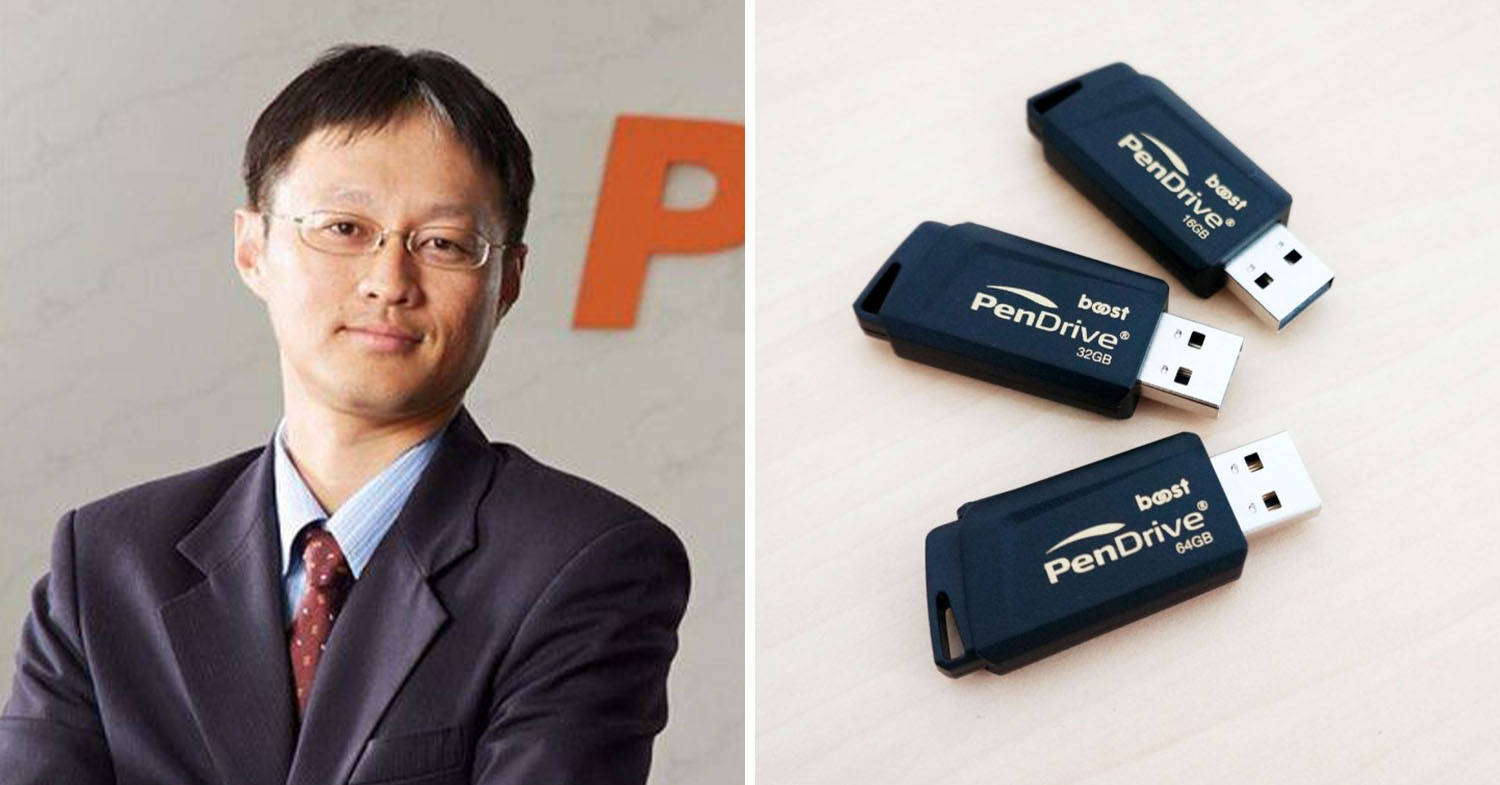 Image credit: Koperasi Belia Inovatif Sarawak Berhad and PenDrive
Most millennials know how we used to store our assignments and a tonne of random files during our varsity years in USB flash drives or pen drives. Though they are not as popular nowadays since cloud storage is gaining momentum, it's a true moment of pride to know that the all-time-favourite storage device was invented by a Malaysian named Pua Khein Seng. 
There are varying claims on who actually invented the actual pen drive, but what we know for sure is that Pua invented the world's first single-chip USB flash drive in 2001 when he founded Phison Electronics with four partners.
He came up with the idea when researching flash memory technology during his third year at university. Pua, who is the CEO of Phison Electronics, studied electrical and control engineering at National Chiao Tung University in Taiwan before making the breakthrough invention.
---
2. Lytro camera by Ren Ng – the device that solved the problem of unfocused photos
---

Image credit: Dcoetzee/Wikimedia Commons and Wind Koh
In the early 2000s, capturing focused images with a camera was not an easy task as there weren't many cameras that were able to produce precise images. 
But Malaysian-born Ren Ng came up with the idea of a light field camera in 2006 when taking a photograph of his friend's daughter. During that time, Ng was also conducting his research in light fields at Stanford University.
The Lytro camera is a device that allows the focus of a photograph to be adjusted once the image is captured. It addresses the common problem of unfocused photos with its many micro-lenses on the camera sensor.
The first generation of Lytro cameras were pocket-sized square tubes less than five inches long. They were all the hype when launched in the US for the first time in 2012. 
However, Ng's pioneering camera business came to an end when his company was acquired by Google in 2018. So, Lytro cameras are becoming more and more difficult to get these days.
---
3. Egg boiler by Hew Ah Kow – the key to making eggcellent half-boiled eggs
---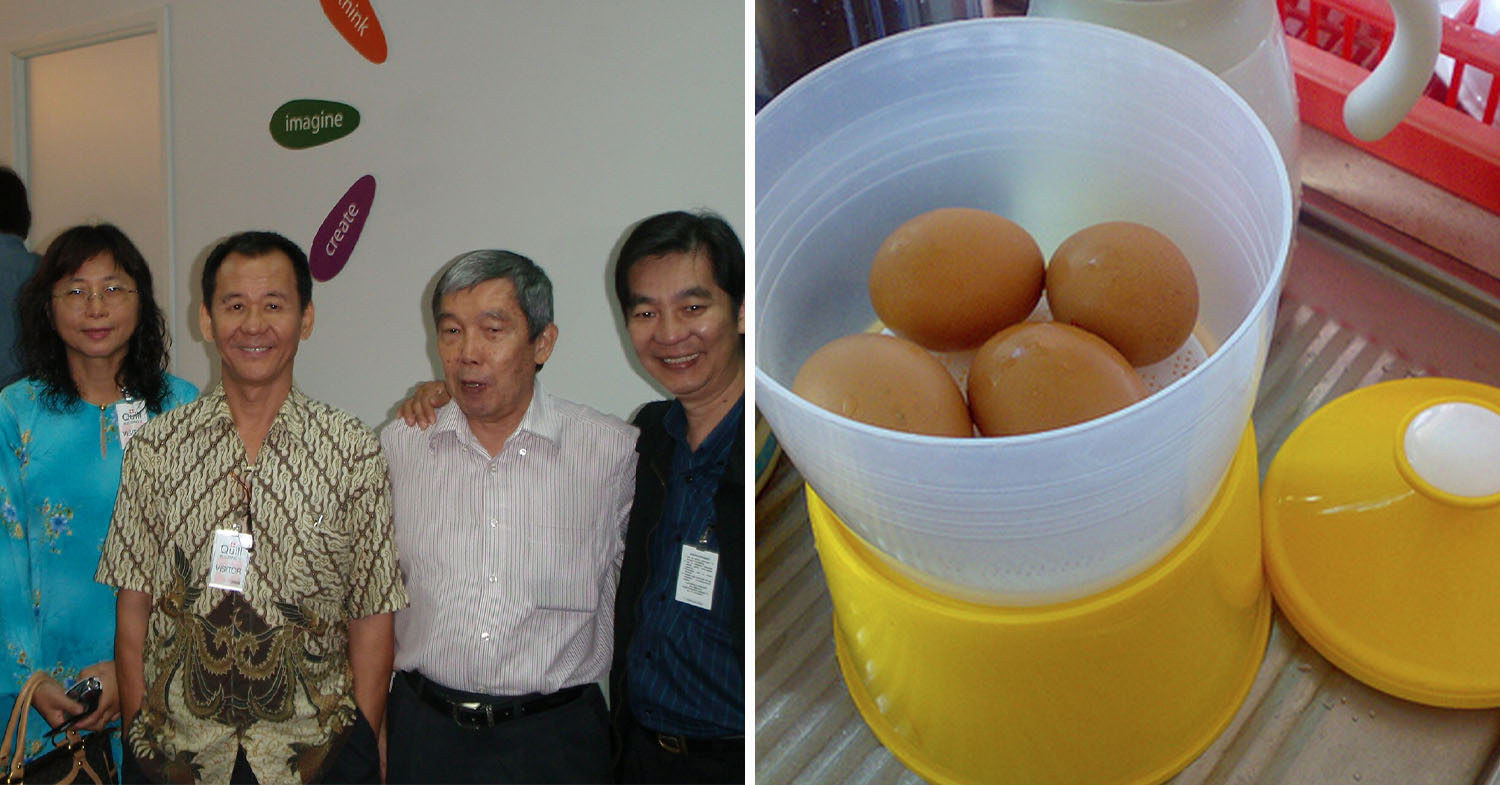 Datuk Hew Ah Kow, second from left
Image credit: RobestYong and yuusuke-kun
Malaysians love half-boiled eggs for breakfast, and as much as we love them, we know that making eggcellent soft-boiled eggs with the perfect doneness can be difficult. Thanks to Hew Ah Kow, we now have the egg boiler that gets the job done easily, without us having to check on the eggs every now and then.
Hew's inspiration to make the egg boiler came about when he was working as a bulldozer operator at a lumber camp in Kelantan in 1973. Given the nature of his job, which required regular checking of the engines and refuelling, he had little time to check on his eggs for breakfast, so he would often end up with overcooked eggs.
To solve the problem, he punctured the bottoms of Ovaltine cans with a nail and filled them up with eggs and hot water, creating a boiler that would make the perfect half-boiled eggs. It took him a year to get the right ratio of water to eggs before his invention was complete. The 4-piece detachable plasticware can still be purchased from shops today.
---
4. Flipper toothbrush holder by Goo Yock Tee – say goodbye to dirty toothbrushes 
---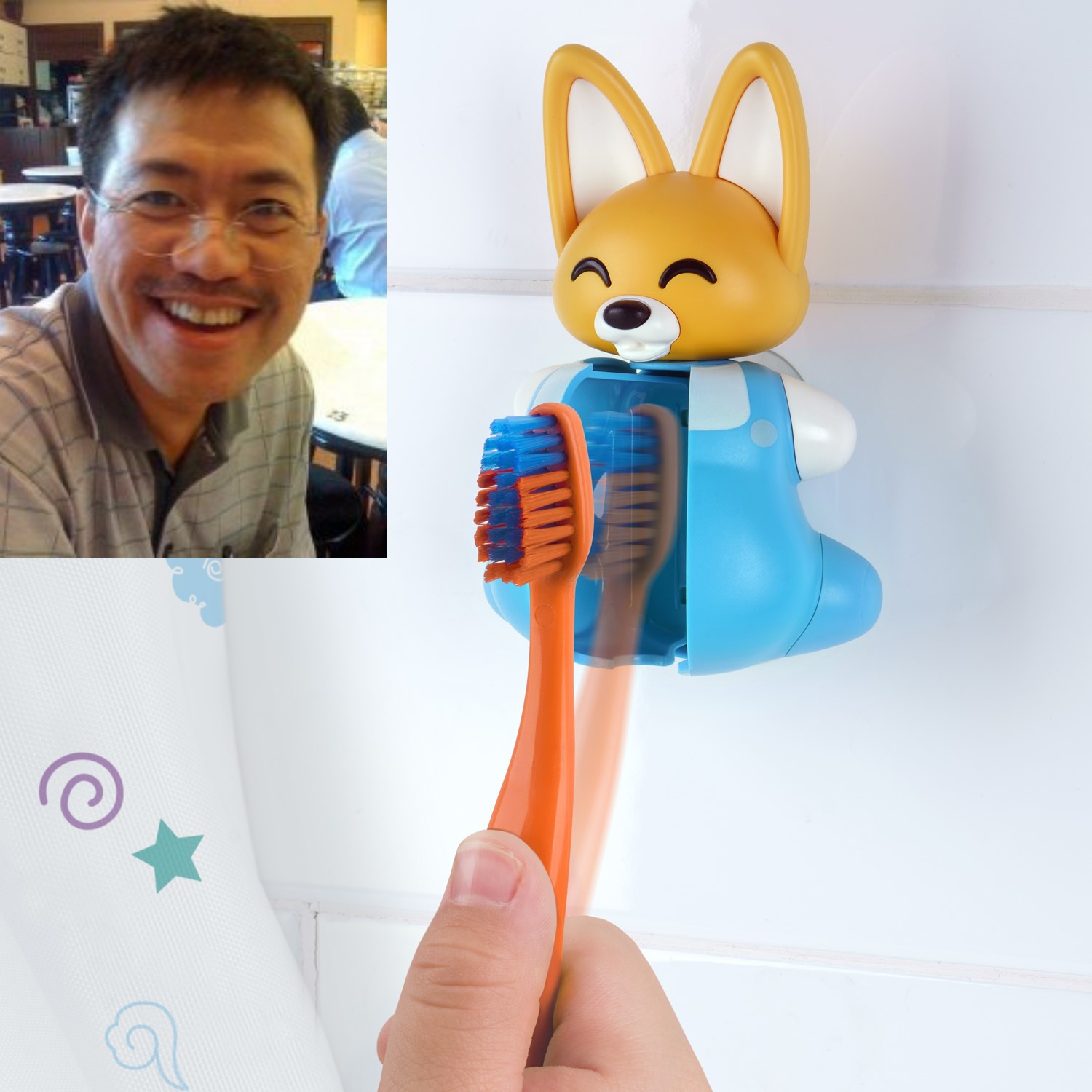 Image credit: Macri Malaysia and Flipper
Just like Ng's Lytro cameras, Malaysia also has another pioneering invention that many of us didn't know. When we were kids, we loved toothbrush holders – these little plastic containers that kept our toothbrushes clean. But who would've thought that the mastermind behind this invention is a Malaysian? 
Goo Yock Tee was the man who designed toothbrush holders to help keep people's toothbrushes clean whilst protecting the bristles from dust, dirt and damage. The simple invention comes in various designs, and has a mechanism that enables us to open and close the holder effortlessly without causing any damage to the bristles.
This invention has won several international awards, such as the Singapore Design Award, Red Dot Design Award as well as the Malaysia Good Design award. Goo's invention is now being sold as a world-famous brand called Flipper, used by more than 25 million people and sold in over 40 countries.
---
5. Sustainable animal feed by Maryam Muzamir – reduces food waste for a greener environment
---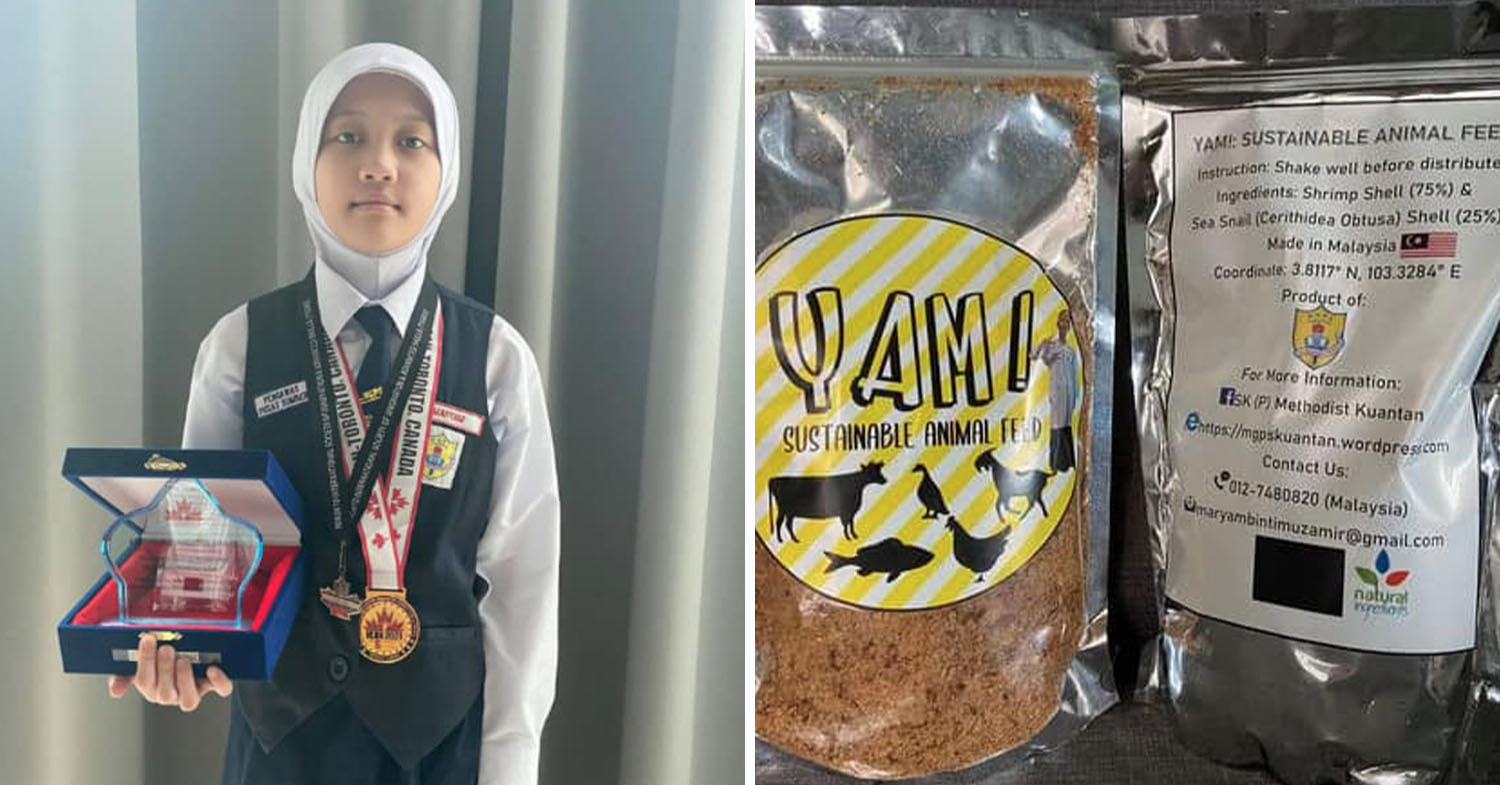 Image credit: Richard Ker and Richard Ker
Who would have thought that an 11-year-old girl could be so smart to invent a product to address global food waste and progress towards a greener environment? Well, Maryam Muzamir from Kuantan, Pahang was that girl. 
She formulated a sustainable livestock feed called Yam 2.0. It was made of seafood shells such as ground shrimp and sea snail shells, giving the latter a new life. Her remarkable invention which addresses the need to reduce common food waste was also featured in the Late Late Show with James Corden – an American late-night talk show – apart from making national news headlines.
So far, Maryam has received three international awards for invention at the International Invention Innovation Competition (iCAN) in Toronto, Canada. They were a gold medal, the Canadian Special Award, as well as the Best Young Inventor Award.
---
6. Face mask by Dr Wu Lien Teh – one of the most important inventions by mankind
---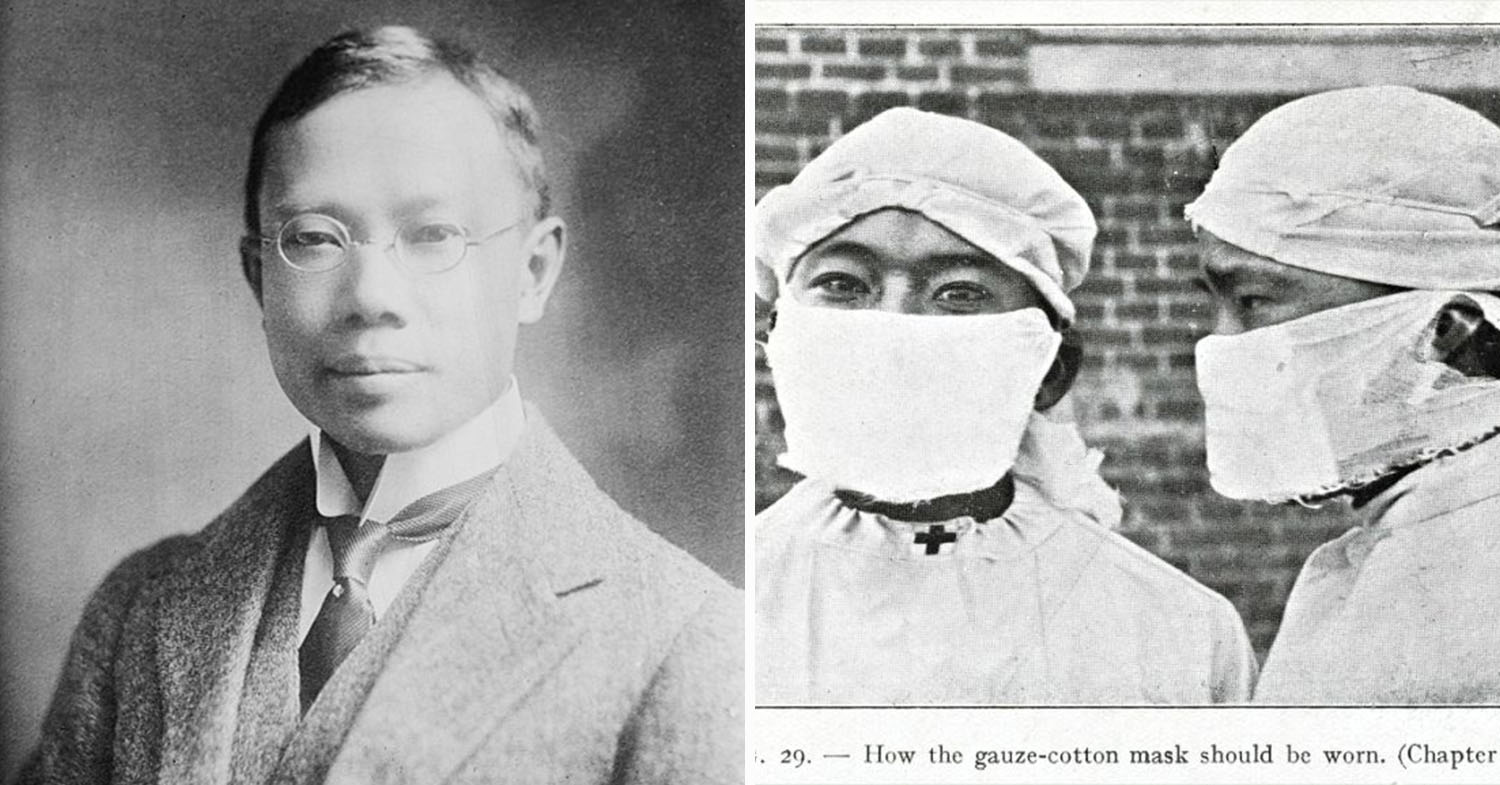 Image credit: Wikipedia and TMR International Hospital
Face mask usage has not been so widespread in our lives before the arrival of Covid-19. From traditional surgical ones to modern fabric masks, we have seen different types of them being sold in shops. But did you know that the first-ever face mask was invented by a Malaysian doctor in 1910?
Penang-born epidemiologist Dr Wu Lien-teh created the world's first surgical face mask when he was hired to assist in dealing with the Manchurian Plague in China. Dr Wu had a medical degree from the University of Cambridge. When he was dealing with the plague, he found that the disease was airborne and something was needed to prevent the virus from spreading so quickly to people.
So, he created a surgical face mask out of cotton, gauze, and layers of cloth to filter the air. It then paved the way for other face masks to be created such as the N95 face mask that we see today.
---
7. KUNO by Kuan Weiking & Theodore Garvindeo Seah – an electricity-free fridge that saves power 
---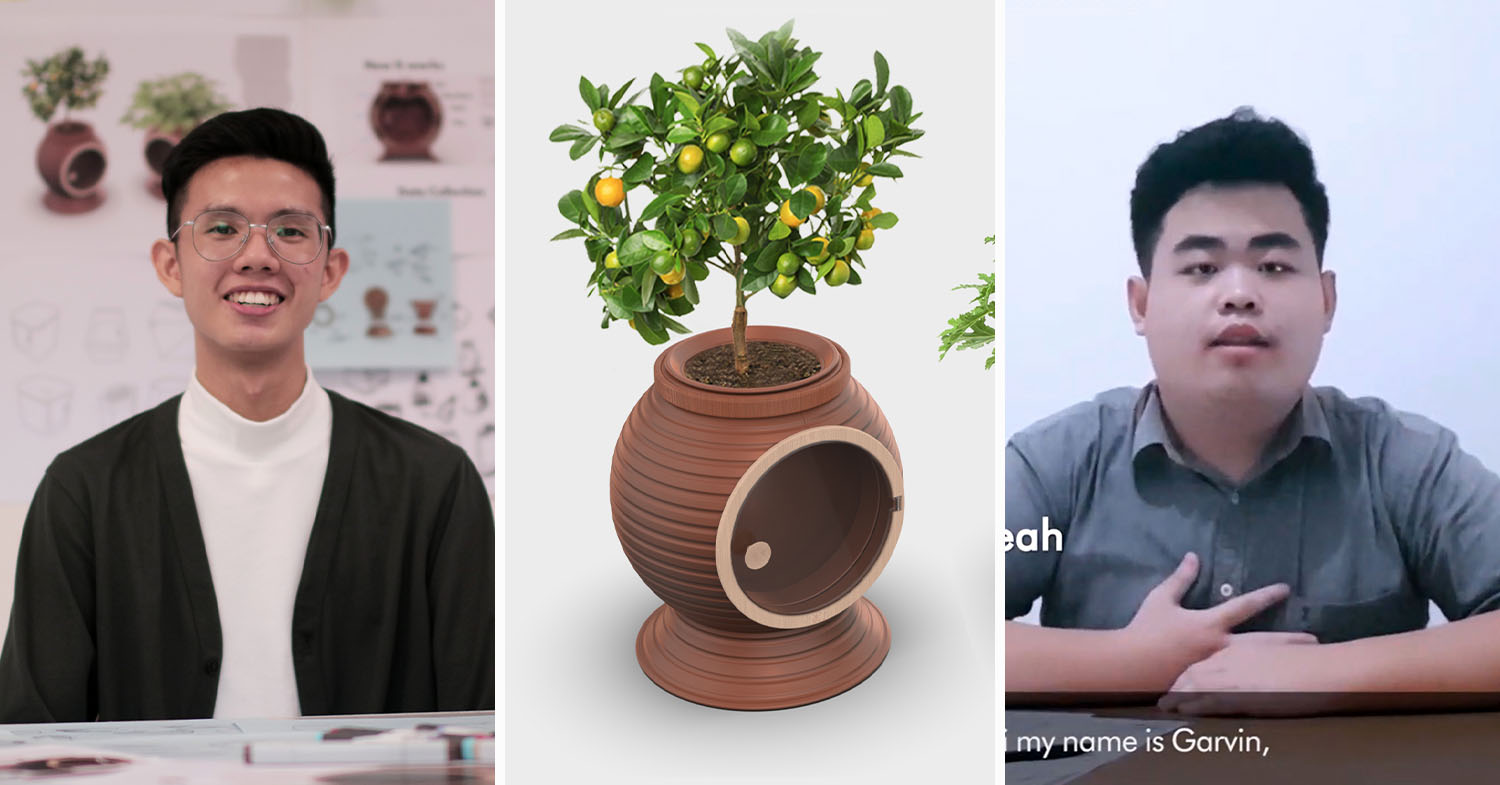 Kuan Weiking (left) and Theodore Garvindeo Seah (right)
Image credit: Asia Pacific University, The James Dyson Award and Asia Pacific University
In the olden days, people would store their food in clay pots to preserve them since there was no refrigerator. But in our kitchens today, a fridge is a valuable, must-have household appliance. Having one in your home is crucial, but what if you want to go for something totally eco-friendly?
That's probably what Kuan Weiking and Theodore Garvindeo Seah from the Asia Pacific Institute of Information Technology must have thought. The pair invented a fridge that can operate without electricity called KUNO in 2020 and won the Malaysia National James Dyson Award.
Designed after the Labu Sayong – a traditional, Malay clay pitcher – KUNO has the ability to keep items cool. Kuan and Theodore adapted this ancient Malay technology used in pottery to create their eco-friendly fridge. The item is not available for sale yet, but we'd bet that aunties would come queuing up if they are made for public use.
---
8. WaterPod by Bennie Beh Hue May, Loo Xin Yang & Yap Chun Yoon – clean drinking water for everyone
---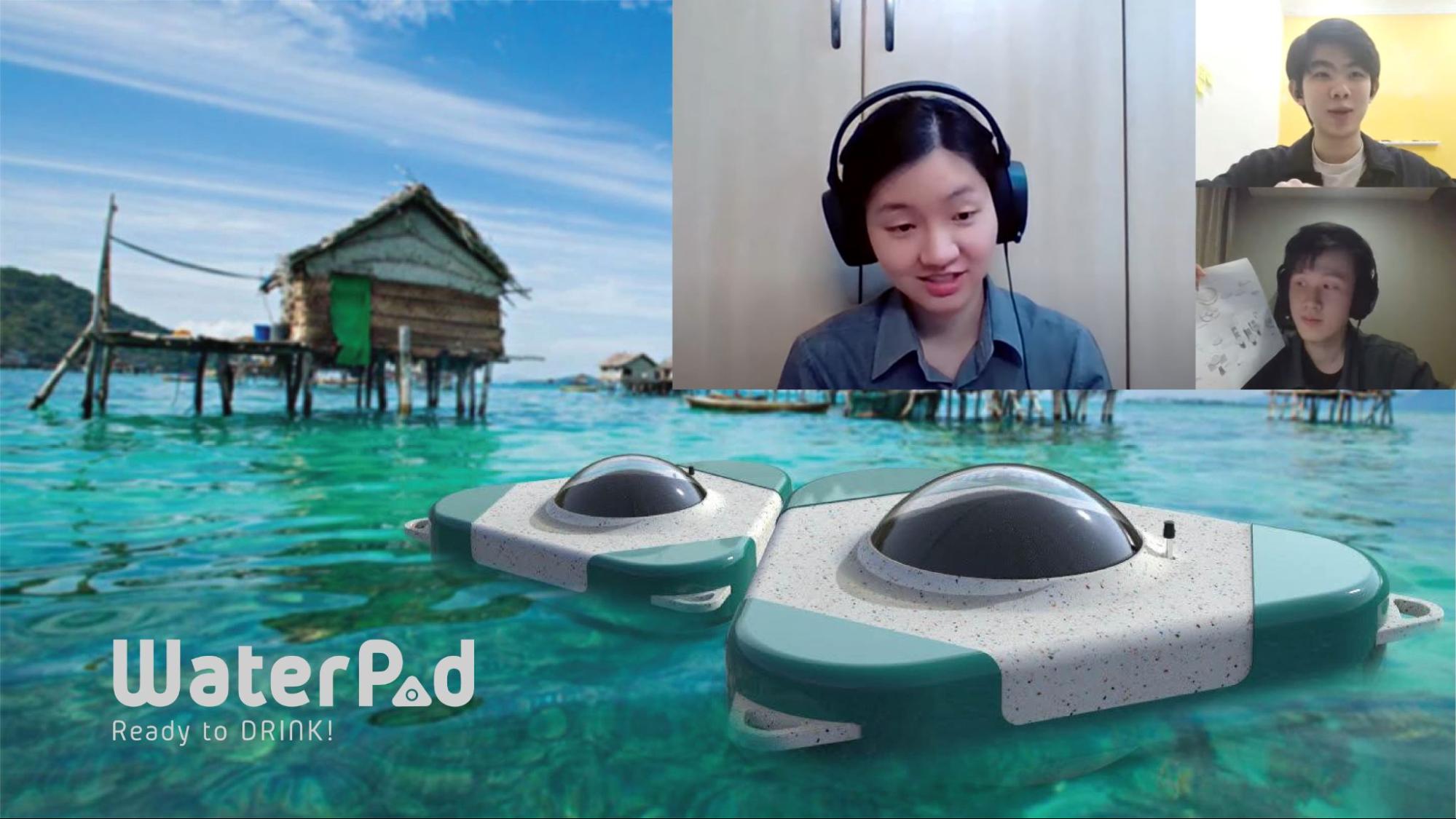 Image credit: The James Dyson Award and James Dyson Foundation
According to the World Health Organization, one in three people globally does not have access to safe drinking water, especially those who live in rural areas.
But thanks to Bennie Beh Hue May, Loo Xin Yang and Yap Chun Yoon from Asia Pacific University of Technology & Innovation (APU), we now have WaterPod, designed to help sea nomads obtain clean drinking water.
WaterPod is a sustainable desalination pod that converts seawater into drinking water. Its self-cleaning solar desalination system allows seawater absorption through a wick structure that looks like mangrove roots.
The wick absorbs seawater until it reaches the black fabric before the evaporation process starts when exposed to sunlight. It collects vapour and condenses it into drinkable water. This device is extremely helpful to sea nomads such as the Bajau tribe in Sabah, many of whom do not have access to clean drinking water even to this day.
---
9. Eat. Easy by Sarah Moi Shi Li – a plate defender that makes eating with one hand easier 
---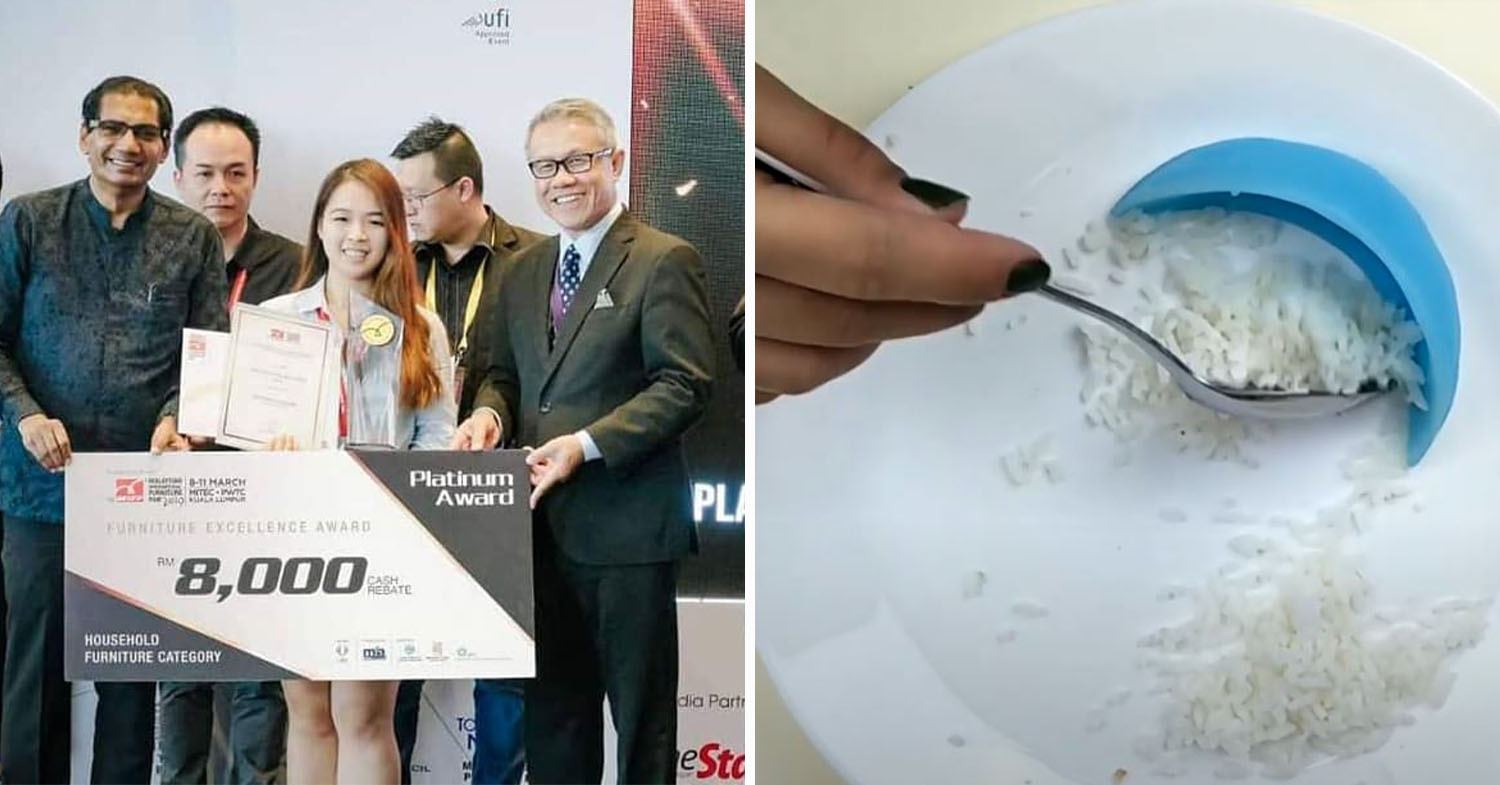 Image credit: BHEPA USM and Sarah Moi
Eating with a single hand and a spoon can be a difficult task for a lot of people, especially the disabled. But it doesn't have to be when one can use the nifty plate defender called Eat. Easy. This brilliant yet simple invention by Sarah Moi aims to improve single-handed eating as it makes spooning much easier.
Her inspiration to create this plate defender came about when she was researching amputees and their daily activities at Universiti Sains Malaysia in her final year. Through the research, Sarah found that eating with a single hand can be particularly difficult and frustrating for disabled people. 
Determined to find a solution to this problem, she made a plate defender out of food-grade silicone. Her invention, Eat. Easy was awarded The James Dyson Award in 2019 and was featured on local news. The item, however, is not available for commercial use yet, but we do hope that it will hit the store shelves soon.
---
Malaysian inventors and their inspiring innovations
---
As Malaysians, we should all be incredibly grateful for these brilliant minds who have certainly made us proud with their inventions. 
We hope these innovations will inspire the younger generation to look for solutions to everyday problems Malaysians face, because innovation and creativity is no longer a new concept in our country.
Read more here:
---
Cover image adapted from: yuusuke-kun and Sarah Moi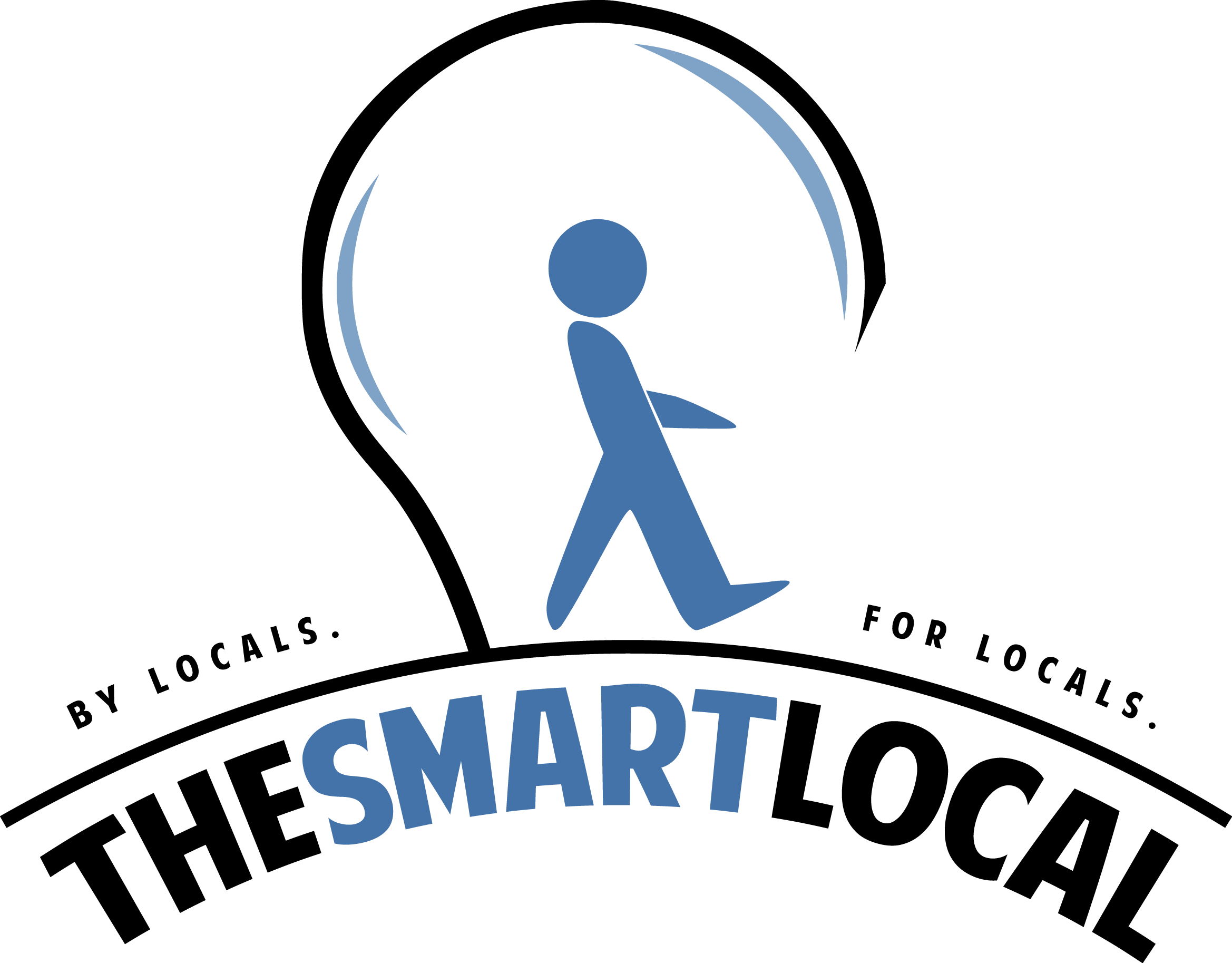 Drop us your email so you won't miss the latest news.