Inspiring Malaysian women
---
Our high school Sejarah textbooks have documented famous Malaysian leaders and their services to our country, but there are a bunch of lesser-known fighters and leaders who are as deserving of our respect and recognition.
Here are 7 inspiring Malaysian women who had to go the extra mile to overcome gender stereotypes back when it was socially unacceptable for women to hold positions of power, breaking the glass ceiling and paving the way for more women leaders today.
---
1. PG Lim – respected lawyer and diplomat 
---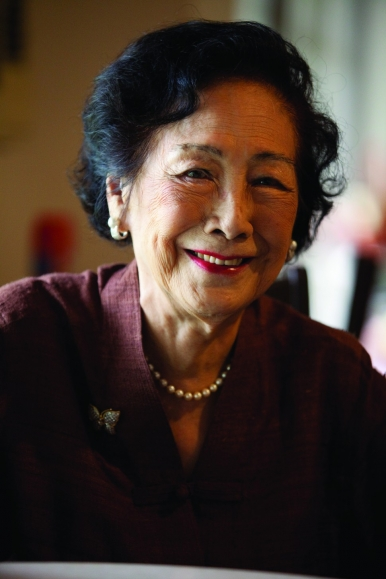 Image credit: going places
PG Lim, whose full name was Lim Phaik Gan, was a respected lawyer and diplomat who left a strong impact on the development and growth of our country through her accomplishments.
She earned her impressive Master of Law qualification from Cambridge University and returned to Malaya where she co-founded the Labour Party of Malaya in 1952.
She fought for workers' unions throughout her career and was also involved in controversial political cases including one where she was the defence attorney for a Communist guerilla leader.
When Parliament was suspended after the May 1969 racial riots, PG was selected to be a part of the National Consultative Council where she lent a hand in developing the New Economic Policy.
To add icing to the cake, she was also the first Malaysian woman to become an ambassador to the United Nations.
---
2. Sybil Kathigasu – resistance fighter who secretly aided guerillas
---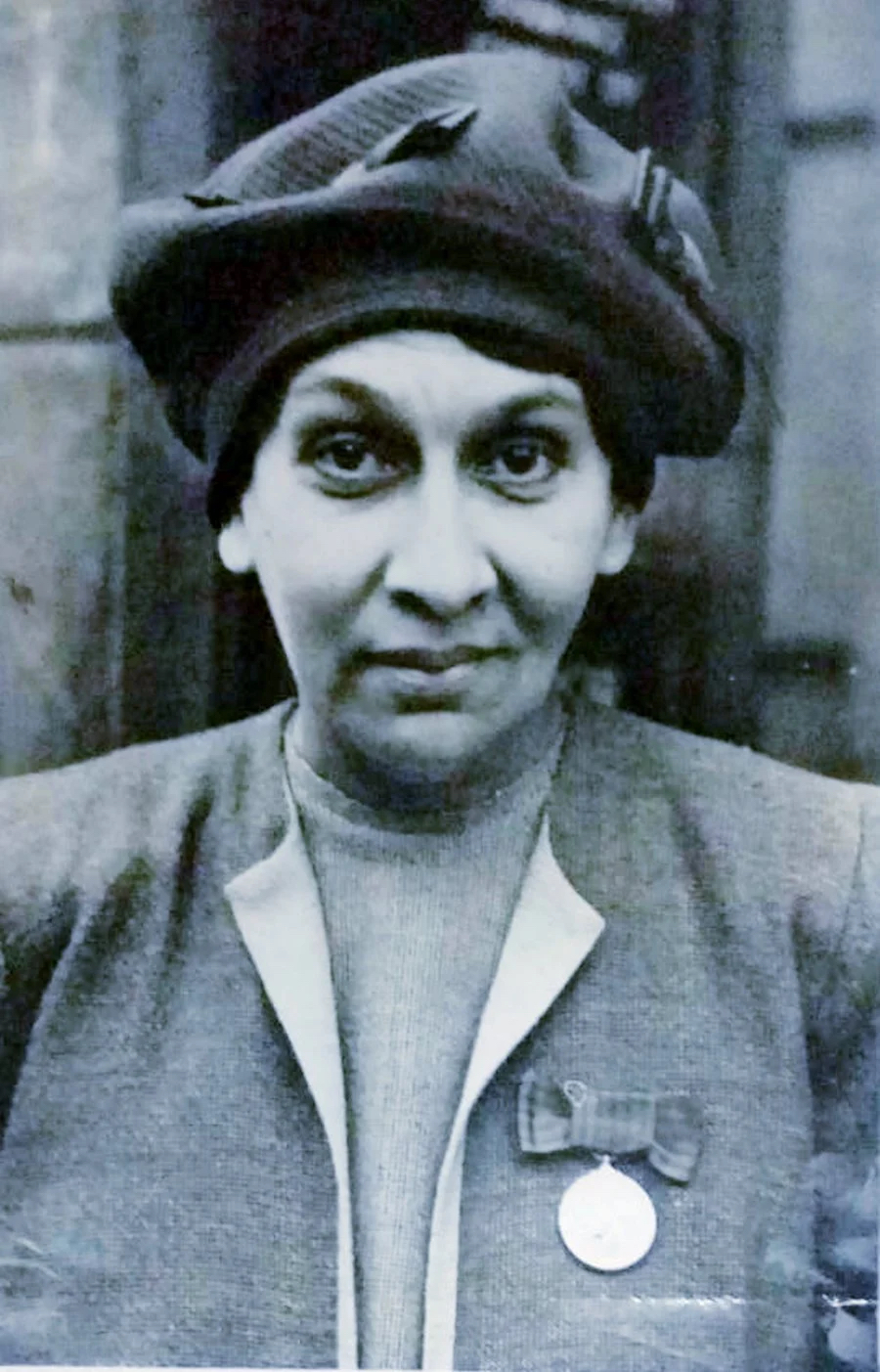 Image credit: New Straits Times
Sybil Kathigasu, who worked as a nurse during World War II, aided the resistance fighters by providing medicine and medical care to them during the Japanese Occupation period.
She and her husband, Dr Abdon Clement Kathigasu, operated secretly out of their clinic in the tiny town of Papan, Perak. In fact, the 2-storey shophouse is still standing and currently sits on No. 74, Main Street. It has since been turned into a memorial house, where medical items and equipment used by Sybil herself are on display, open for the public to visit. 

Image credit: @moklins
When the Japanese army discovered in 1943 that Sybil was helping the guerilla fighters, they arrested her. She was imprisoned and tortured for 2 years before succumbing to her injuries.
During her imprisonment, reports noted that she refused to reveal any information about the resistance fighters. This act of bravery made her the only Malayan woman to receive the second-highest British award for civilian courage – the George Medal.
If you'd like to visit Sybil's memorial, contact Law at 017-506 1875 to book a slot.
---
3. Khatijah Sidek – championed for women's participation in politics 
---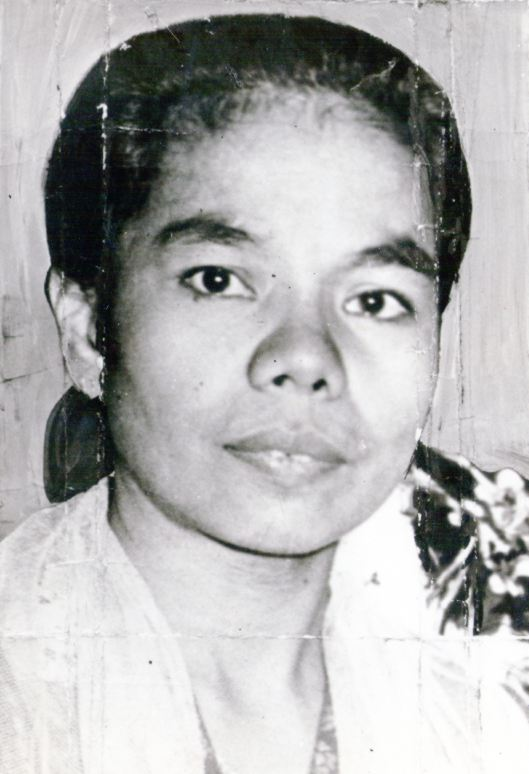 Image credit: wattpad
Khatijah Sidek was a bold political figure who fought for women's rights and girls education during the 1950s in Malaya.
Hailing from Indonesia, her venture into politics began when she joined an anti-colonial women's group in Sumatra.
In 1946, she moved to Singapore and married a Malayan citizen. There, she continued to rally her support to help uneducated women gain political knowledge by joining the Indonesian and Malay Women's Assembly, a women's welfare group.
Unfortunately, her political activities did not sit well with the British administration and she was thrown into jail for 2 years in 1948.
Following her release from prison, she was exiled from Singapore, and that brought her to Malaya where she was invited to join the United Malays National Organisation (UMNO).
From then on, her progressive ideas on gender equality, such as proposing to allow more women members in congress, was met with rejection and aversion, and earned her the label of being a troublemaker.
She was expelled and received multiple warnings for challenging gender representation and campaigning for more women candidates in the male-dominated political landscape back then. 
Her journey may have been a tumultuous one, but she successfully managed to garner the support of almost 10,000 women to join her movement, and that eventually paved the way for female representation in politics in Malaya.
---
4. Shamsiah Fakeh – fought alongside guerillas in the jungle
---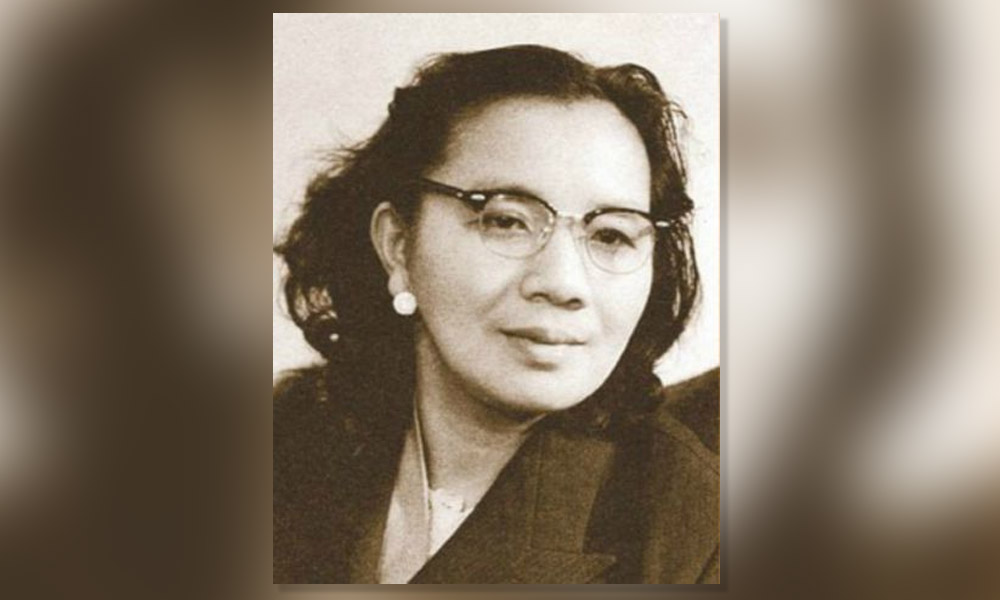 Image credit: malaysiakini
Shamsiah Fakeh was a distinguished leader for Angkatan Wanita Sedar (AWAS), Malaysia's first nationalist women organisation, and the Communist Party of Malaya. She was an impassioned nationalist who fought hard for Malaya's independence.
Shamsiah's thirst for the country's independence even led her to join the Malayan People's Liberation Army where she spent a couple of years hiding in the jungles and fighting alongside her guerilla members.
In 1956, she left for China with her husband, Ibrahim Mohamad, to further her education. They both continued to be involved in a series of political movements such as disseminating propaganda messages while serving as broadcasters on Radio Peking's Malay language channel, and were later imprisoned for their communist activities.
As a result, the couple was not allowed to return to Malaysia until much later in 1994 when her family, comprising her 3 children and 4 grandchildren, were finally granted permission to return, and Shamsiah lived here till she died from respiratory failure in 2008.
---
5. Devaki Krishnan – the first Malaysian woman to win the local elections
---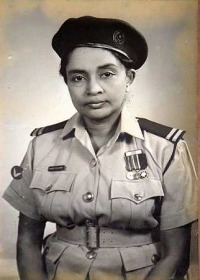 Image credit: malaysianindianhistory.blogspot.com
Devaki Krishnan is the first Malaysian woman to win the local elections for the Bangsar constituency in 1952, the first Indian woman to compete in the general elections in 1959, and the first non-Malay woman to be awarded the Tan Sri titleship in 1995.
She has tirelessly championed for women to be involved in politics, and her impactful contribution has not gone unnoticed as evident from the awards that have been presented to her, including the Tokoh Wanita Award by NCWO and the Tan Sri Fatimah Award by AVON, just to name a few.
She is also known for her compassion when she served on the medical team during the May 1969 racial riots. She took great care of the victims and the homeless, and ensured their safety before signing off duty herself.
Her notable list of achievements has shaped Malaysian history and paved the way for other inspiring Malaysian women in politics today.
---
6. Fatimah Hashim – freedom fighter and leader of Wanita UMNO
---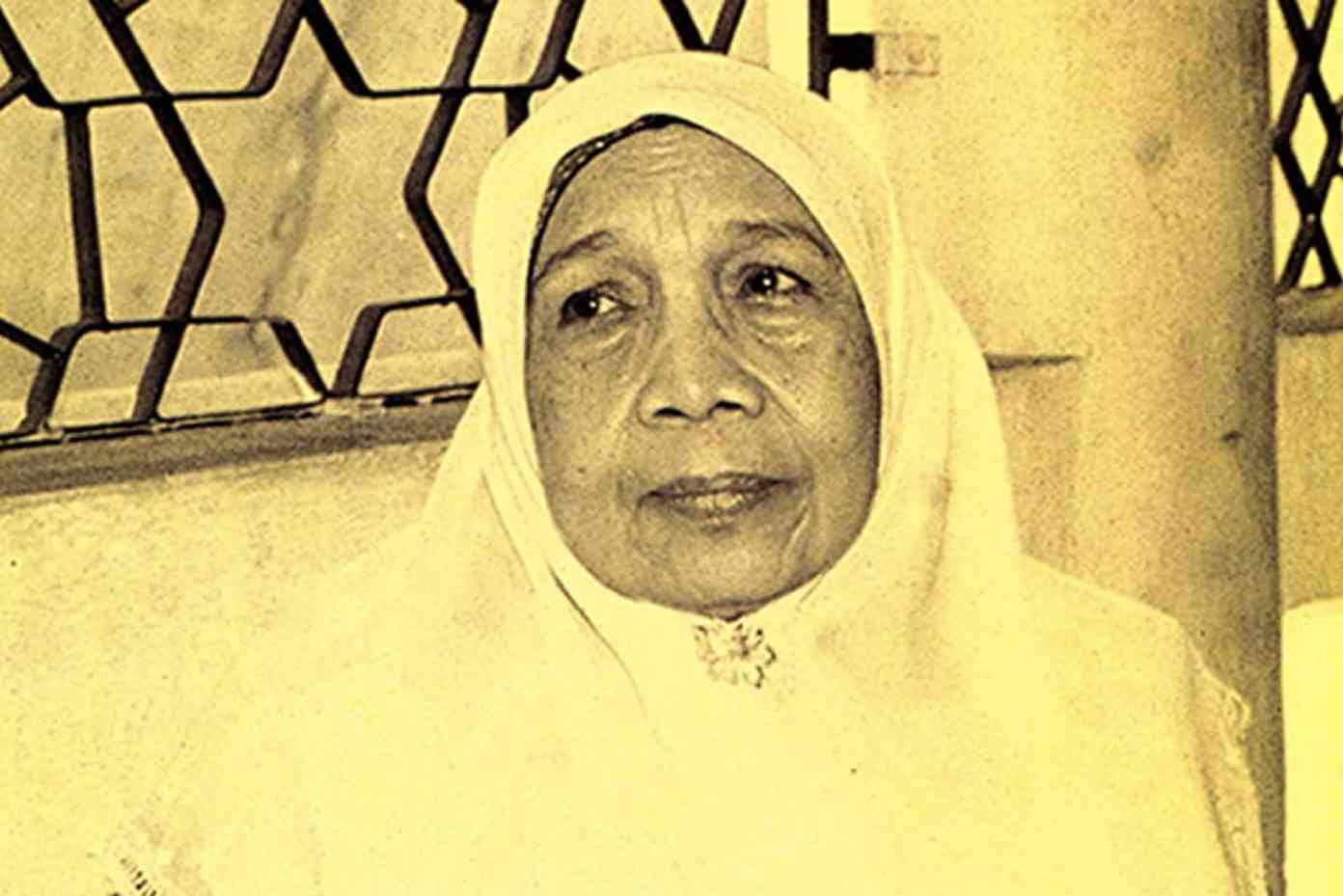 Image credit: sejarah.my
Fatimah Hashim was a freedom fighter who joined UMNO at a young age and later went on to become the leader of Wanita UMNO, the women's association of UMNO, where she served for 16 years and worked alongside prominent figures such as Tunku Abdul Rahman and Tun Abdul Razak in the quest for Malaya's independence.
After our country gained independence, Fatimah continued to serve as a Member of Parliament, taking on the position of Social Welfare Minister. Her efforts were focused on uplifting the status of women and championing healthcare and education to help the poor.
She died in 2010 due to old age and her body is buried in the Heroes' Tomb at the State Mosque, making her the first woman leader to be buried at the respected site.
---
7. Aishah Ghani – first female Senator in Malaysia
---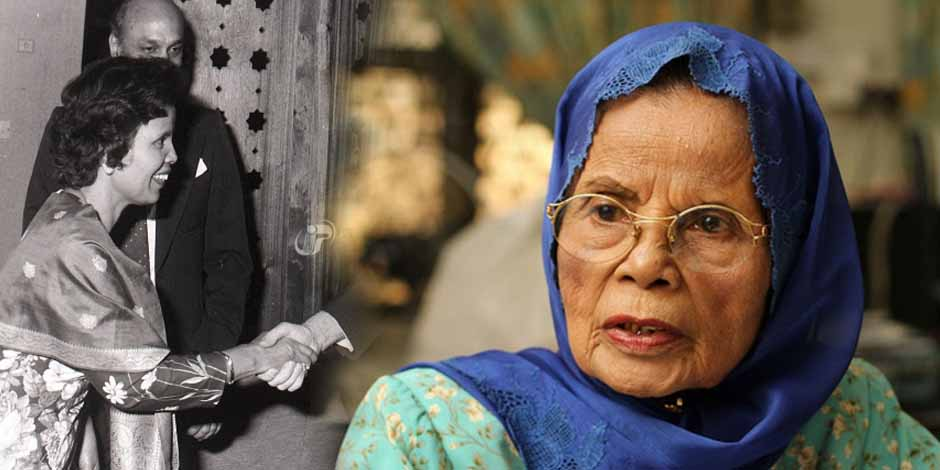 Image credit: sejarah.my
Aishah Ghani can be considered Fatimah Hashim's successor as she was also the head of Wanita UMNO and then appointed as Social Welfare Minister after Fatimah retired in 1973.
Aishah ventured into politics when she started off as a journalist for the Malay Nationalist Party official newspaper. She would later go on to write for Berita Harian and then become the editor for New Straits Times.
Aishah also achieved many firsts in Malaysia's history. She was the first woman to be appointed as Senator in Malaysia and was also our country's first woman representative at the United Nations General Assembly in 1963.
---
Inspiring Malaysian women leaders who made history
---
Malaysia has gone through its fair shares of ups and downs, wins and losses, and the battles our grandparents had to endure to get to where we are today.
Some of these stories of inspiring Malaysian women ended in tragedy, others in victory, but regardless of the outcome, their spirit and strength show that tenacity and perseverance are key attributes when fighting for a change.
For more inspirational stories, check these out: 
---
Cover image adapted from: Merdeka Award, Geni, and Alchetron  
Get more stories like this!
Drop us your email so you won't miss the latest news.