Man scared of needles on TikTok video goes viral
---
With over five million people fully vaccinated, Malaysia is well on its way to achieving herd immunity against Covid-19 as we see more people coming forward to get vaccinated, including those who suffer from trypanophobia or fear of needles.
Just a few days ago, a funny video capturing the reaction of a man who is scared of needles at a vaccination centre has caught the attention of Malaysians on social media.
---
Man with needle phobia at Covid-19 vaccination centre
---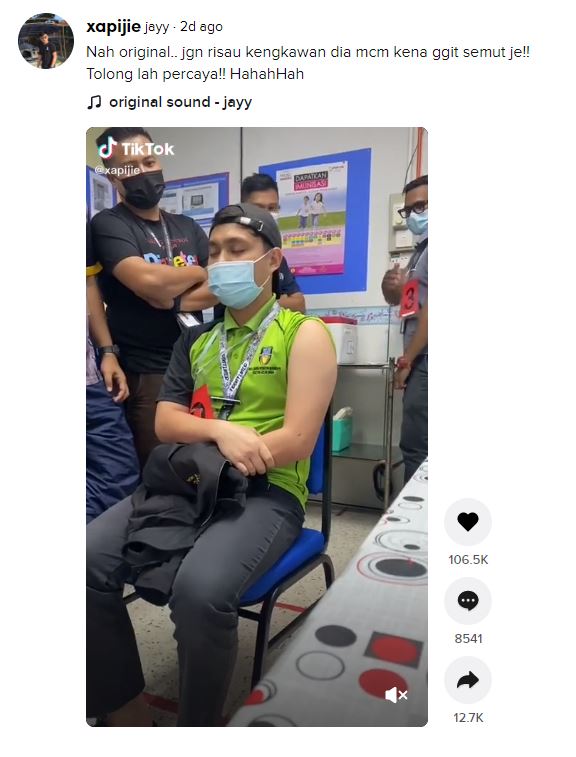 Image credit: @xapijie
Two days ago, on 25th July 2021, TikTok user @xapijie posted a video capturing the reaction of a man with needle phobia getting vaccinated for Covid-19. In the video, which lasted a minute and 28 seconds, a young man can be seen getting ready for his injection. A company of other men, presumably his friends or colleagues, were also present, besides the staff at the vaccination centre.
The video starts with the man sitting on a chair with his left sleeve rolled up to prepare for vaccination. As the nurse approaches him with the needle, the man starts to get uncomfortable and looks for someone to hold onto due to his needle phobia. His friends and others in the video can be seen laughing at his reaction throughout the inoculation process.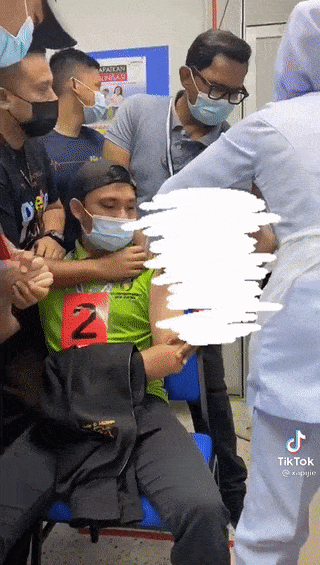 Image credit: ERA (Malaysia)
Knowing that he is afraid of the needle, the other men in the video then helped him by holding onto his right hand and upper left arm. Another man embraced his neck to ensure he looks away from the needle when the nurse injects it.
With the help of three men, the nurse then proceeds to vaccinate the patient. As he gets injected, the man who's scared of needles also screamed until the nurse completes the jab.
Since its posting, the viral video has garnered a lot of attention on social media. It now has over 1.4 million views on TikTok, with more than 100,000 likes and 8,000 comments. The original video posted on TikTok is also being shared across other social media platforms such as Facebook and Twitter.
Netizens find the video funny and have shared similar experiences involving friends and family members in the comment section.
---
Man with needle phobia on TikTok video goes viral
---
While the video is indeed amusing, we sympathise with those who suffer from trypanophobia or fear of needles. The courage of this man who wanted to get vaccinated despite his phobia is praiseworthy. And we hope that he will inspire more people, whether or not they have trypanophobia, to get vaccinated too to help Malaysia achieve herd immunity as soon as possible.
Read more here:
---
Cover image adapted from: ERA (Malaysia) and ERA (Malaysia)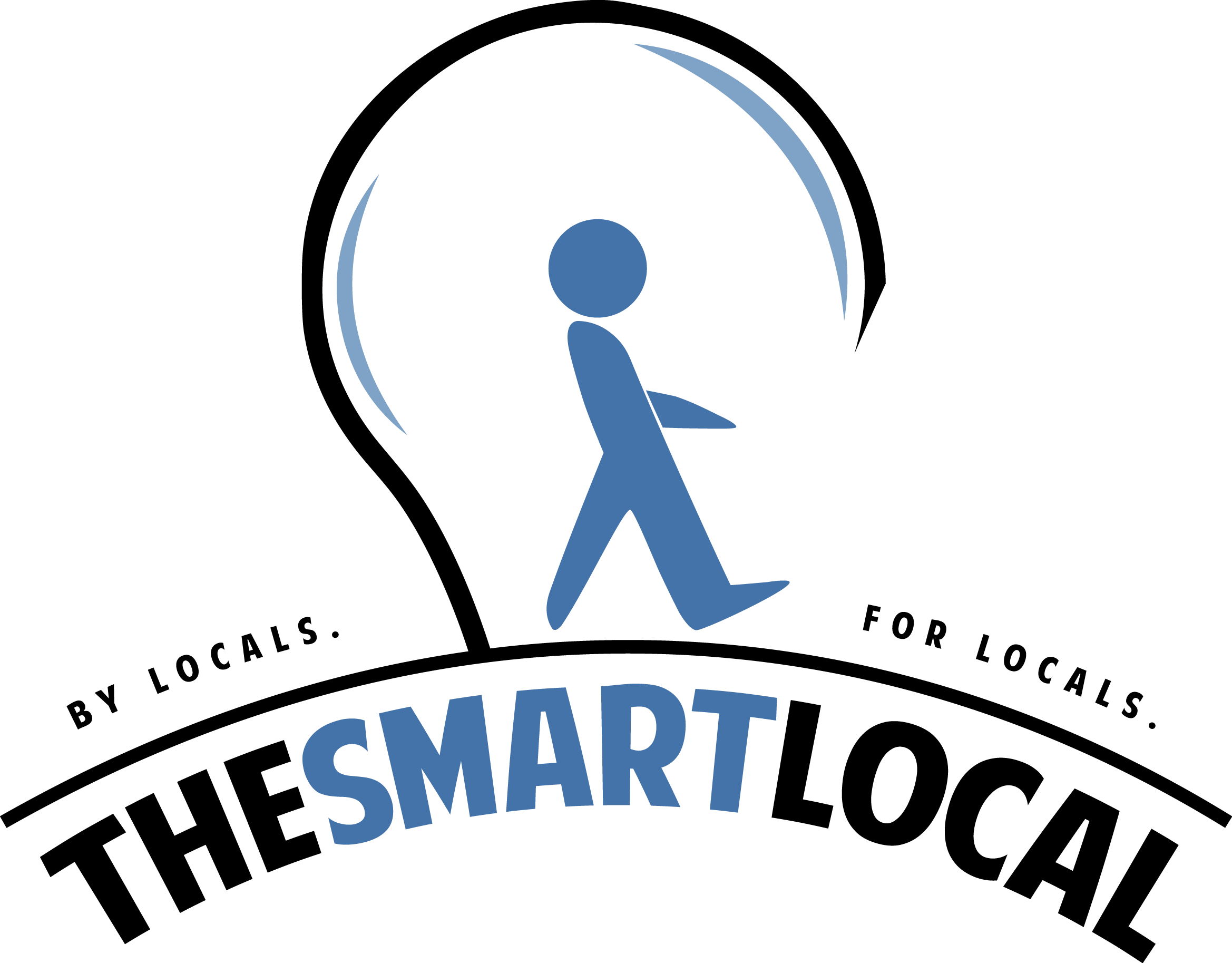 Drop us your email so you won't miss the latest news.