New Klang Valley shopping malls 
---
Shopping malls appeal to Malaysians for a variety of reasons. Besides being a place to escape the unrelenting heat in Malaysia, malls are also home to shops, eateries, cinemas, and more that are all closely located and able to keep us entertained for hours. 
We have plenty of existing malls to visit in the Klang Valley. But there are also several new ones set to open in 2021 and the next few years that we can spend our weekends at too. 
Here's a list of 10 new Klang Valley shopping malls to look out for.     
---
1. Pavilion Bukit Jalil – Asian-themed precincts & ice skating rink
---
There are several shopping malls in KL that we make a beeline for regularly. A new one that we can add to this list is Pavilion Bukit Jalil, a buzzing new shopping mall featuring regional and international brands that is set to open its doors on 3rd December 2021.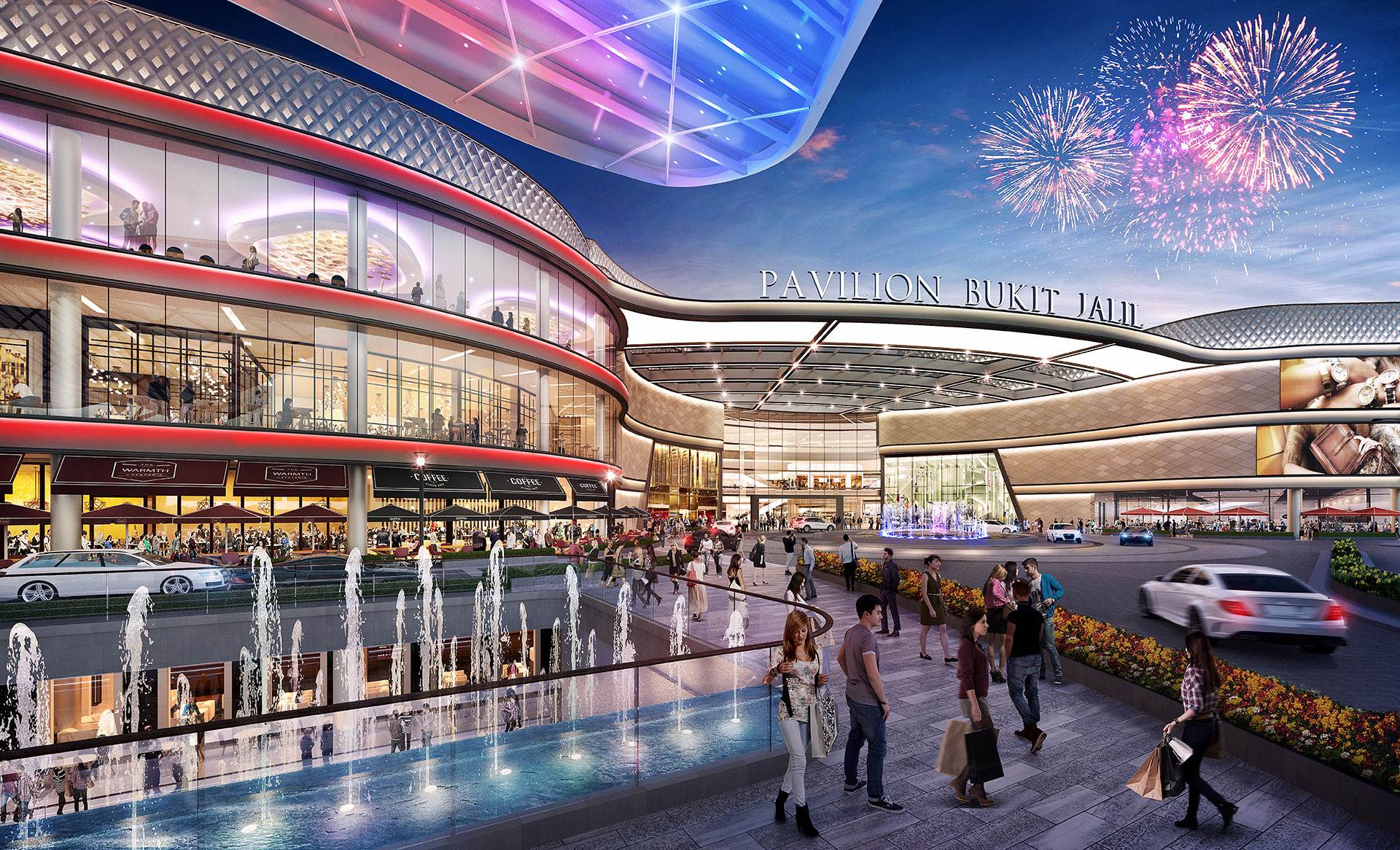 Image credit: Pavilion Bukit Jalil
You can expect to find a variety of options for food and entertainment, and fashion brands for retail therapy, once the five-storey mall's opening date rolls around. Department stores, optical shops, home decor brands and convenience stores, CU Malaysia and FamilyMart, will be part of the lineup.
Foodies can sip on bubble tea from well-known joints – Don't Yell At Me, OneZo and more – after dropping by popular eateries that will open here such as HaiDiLao Hotpot and Kyochon.
Dadi Cinema, a cinema chain from China featuring galaxy-themed movie halls, and Blue Ice Snow Park, an indoor ice skating rink, are other exciting entertainment spots to get excited for.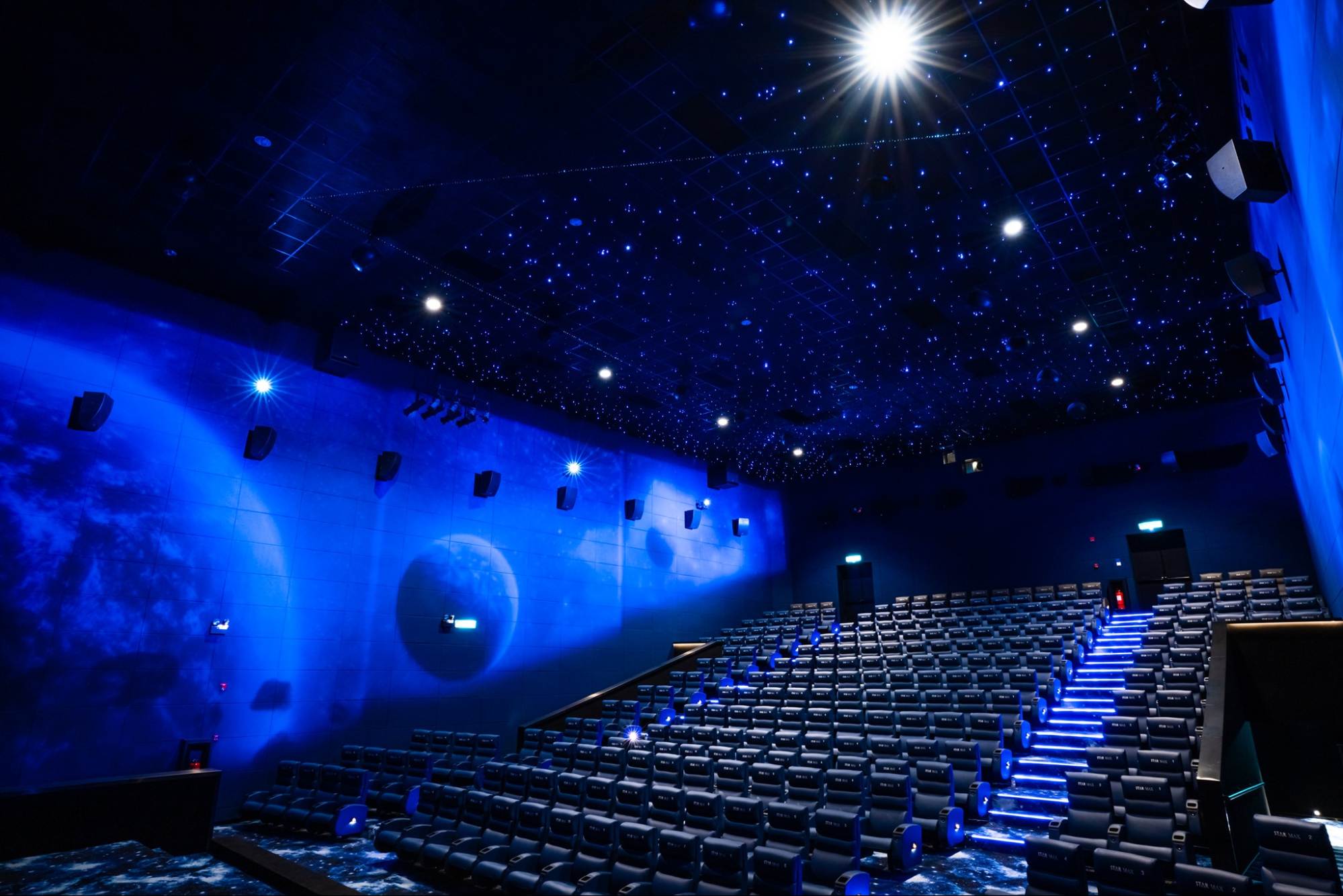 Image credit: Dadi Cinema
There will be Asian-themed precincts with brands and eateries hailing from countries such as South Korea, Japan, Taiwan, China and Thailand so you can easily check out brands from overseas all in one place.
Siam Piwat, a retail and real estate developer based in Thailand that is behind popular malls there is set to bring over Thai brands to Pavilion Bukit Jalil – namely eco-store Ecotopia, clothing shop Absolute Siam and artisanal store ICONCRAFT. 
Likewise, several Korean fashion brands such as I'm VELY and Kaye will open in the mall's South Korea-dedicated precinct, where you can scout out the latest street fashion styles.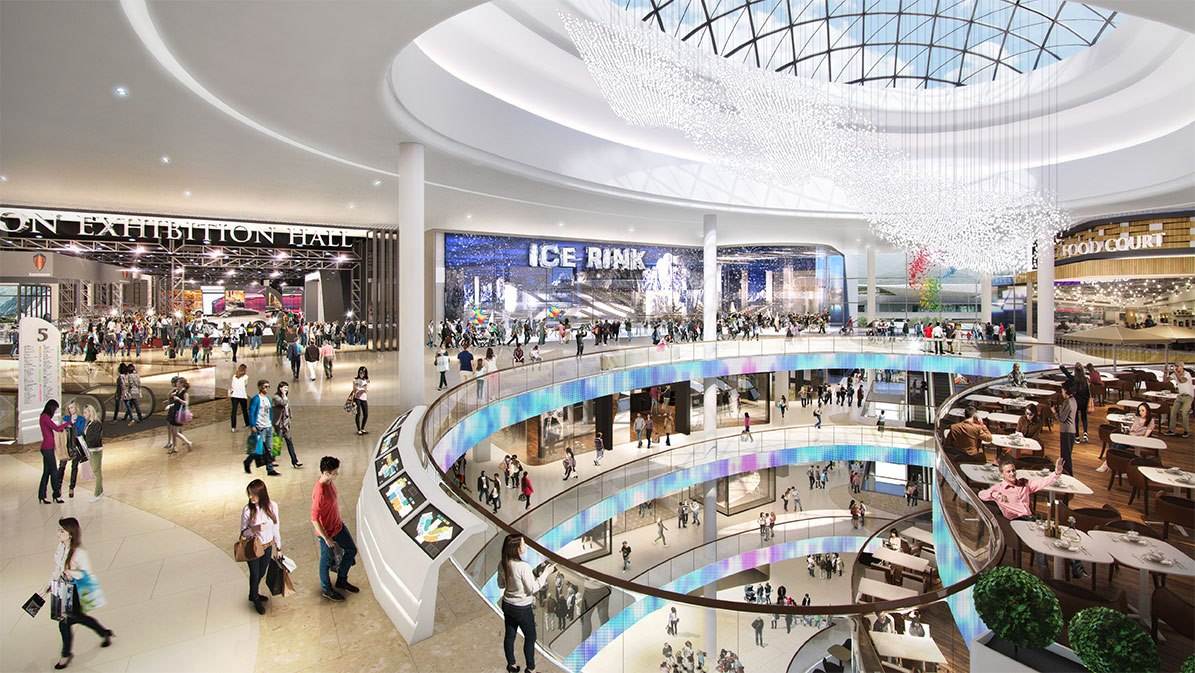 Image credit: Pavilion Bukit Jalil
Visitors can also check out the Centre Court and Exhibition Court, as well as an outdoor Piazza, that will host various events, exhibitions and fairs at Pavilion Bukit Jalil.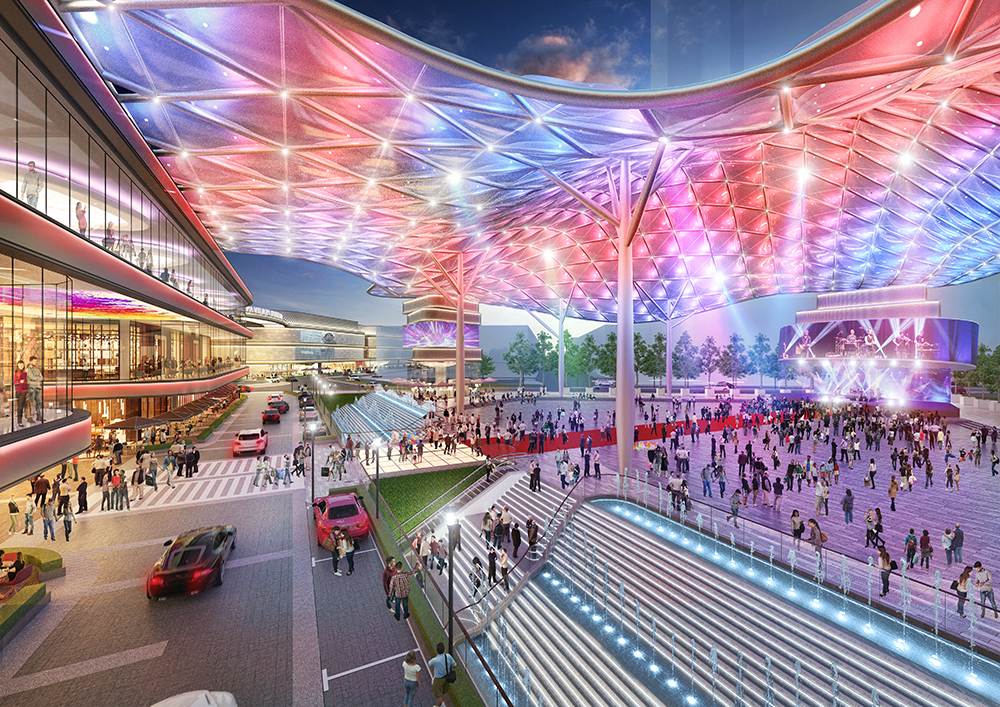 Image credit: Pavilion Bukit Jalil
---
2. 118 Mall – modern shopping centre linked to Merdeka 118
---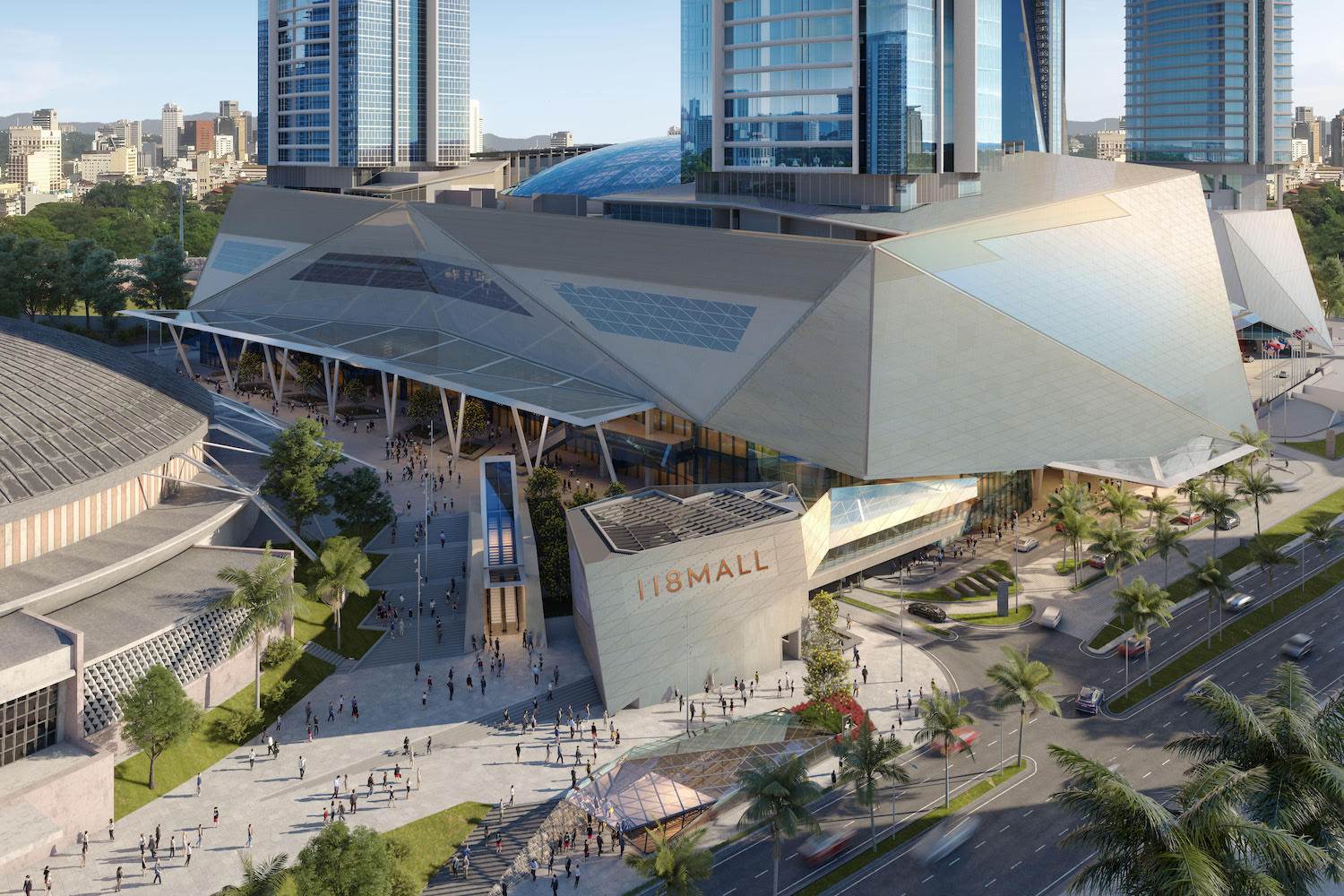 Image credit: Merdeka 118 
Another new mall in KL situated a little closer to the City Centre is 118 Mall – a modern seven-storey shopping hub attached to Merdeka PNB 118, which is slated to be the second tallest building in the world once its construction is completed.  
Construction for the mall will be completed in June 2022, with tenants expected to occupy the building in the second half of the new year.
This may seem like a long way to go, but the mall is worth keeping an eye on. It will house over 200 stores, and attractions such as an Eat Street with alfresco dining, a cinema complex, and a Malaysian Artisan District that will highlight local artisanal products and cuisine. 

Image credit: Merdeka 118 
As the mall is connected to Merdeka PNB 118, shoppers can decide to catch views of KL's impeccable skyline at an Observation Deck once they're done shopping too. The viewing area is set to take up four floors in the towering Merdeka PNB 118 skyscraper to offer visitors different angles of KL's skyline from dusk till dawn.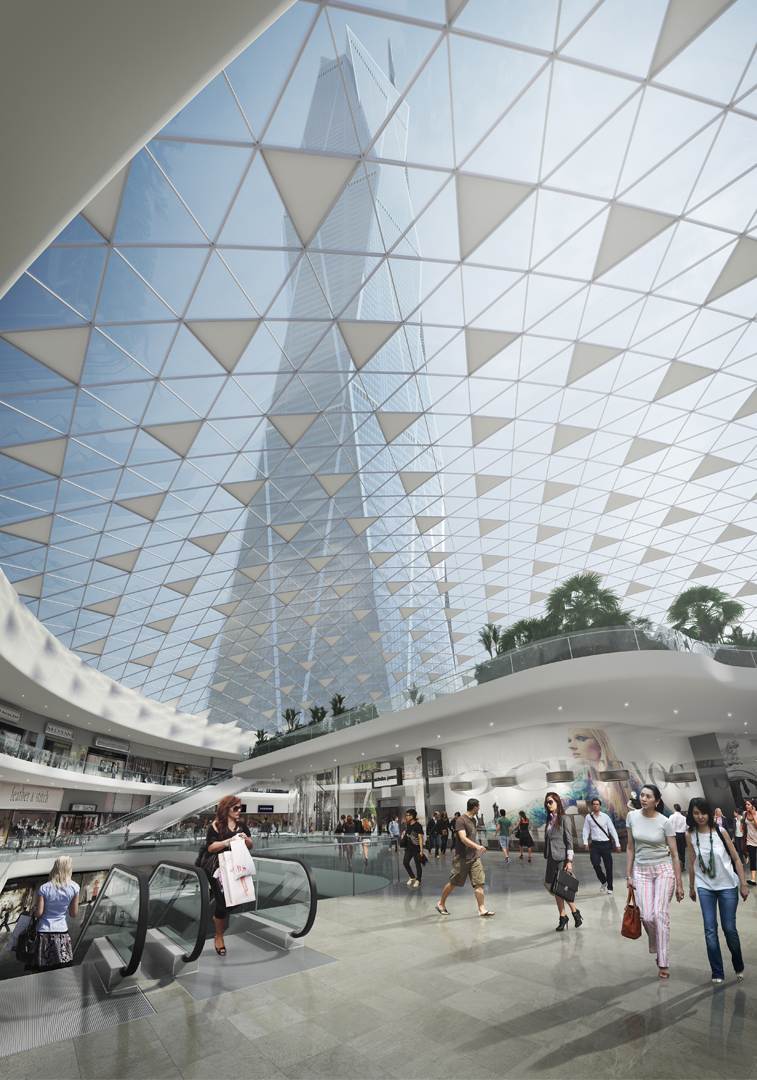 Image credit: Buchan Group 
The architectural features of this mall are also worth a mention. The Void is a series of overlapping balconies that allows shoppers to look up and catch views of Merdeka PNB 118 through the mall's glass-dome roof while they shop.
An indoor multi-storey waterfall called The Raincloud will add a zen touch to your shopping experience here too.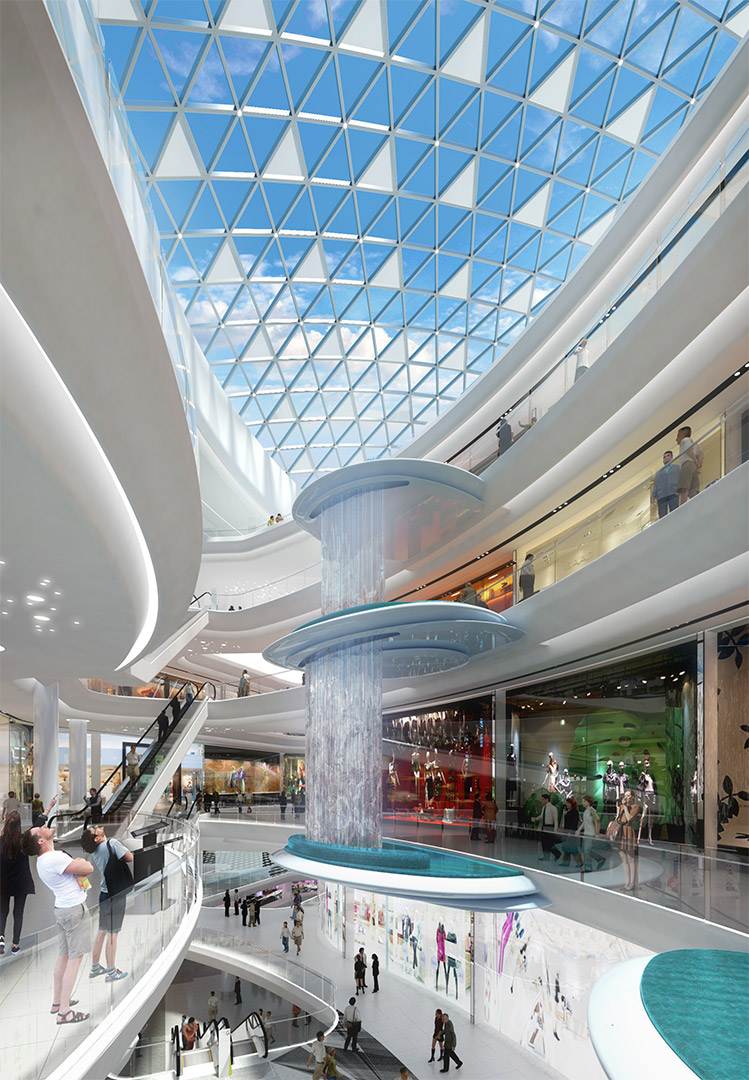 The Raincloud in 118 Mall
Image credit: Buchan Group 
---
3. The Exchange TRX – Japanese department store & food precincts
---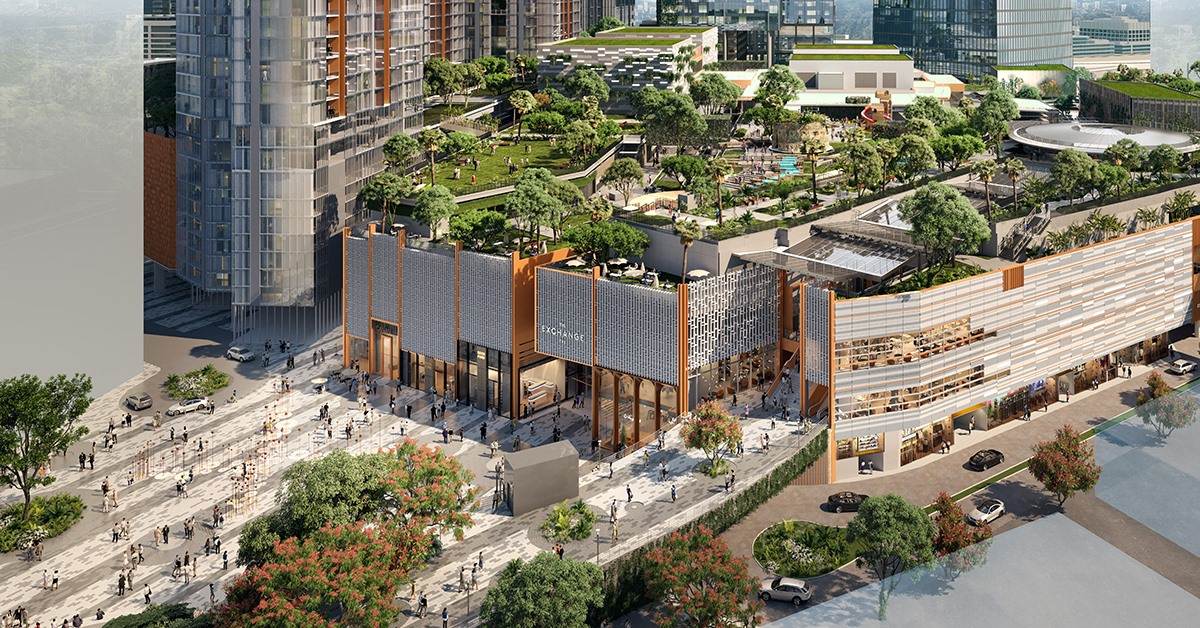 Image credit: The Exchange TRX
Hanging out in nature is a popular pastime among Malaysians. Offering a blend of nature and shopping in KL is The Exchange TRX, a glossy new mall topped with a 10-acre rooftop park called TRX City Park – which is the size of about eight football fields.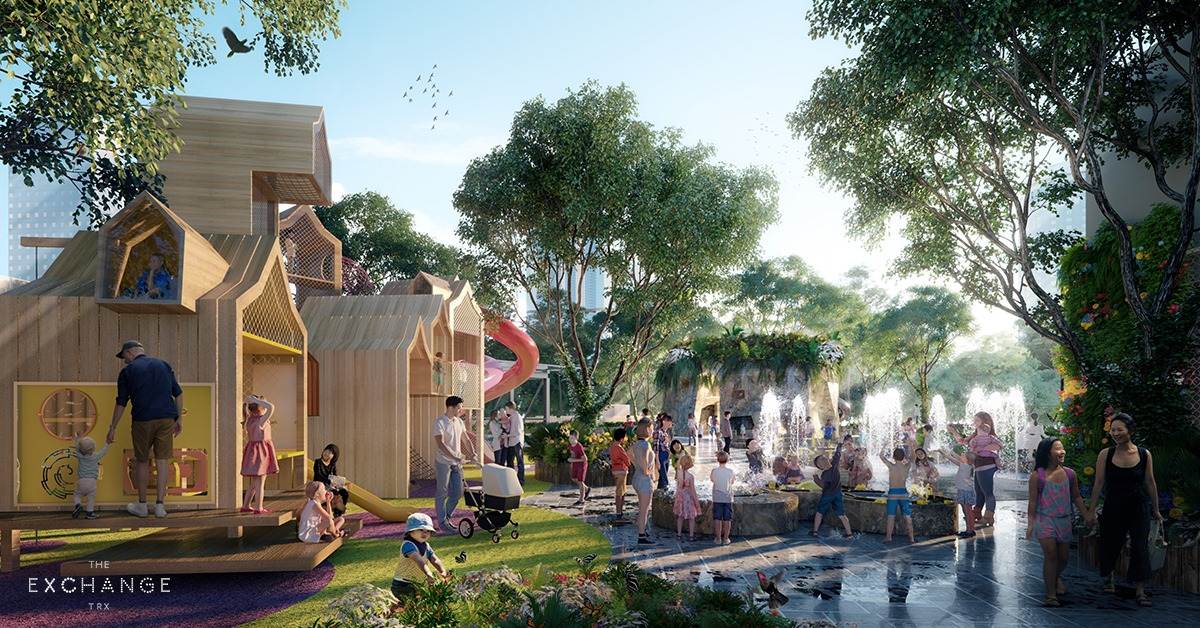 Image credit: The Exchange TRX
The mall is part of a new bustling centre in KL that comprises residences, a hotel, a sprawling park, and office spaces in The Exchange TRX. It's expected to be completed in 2022, while the residences will be completed a year later in 2023. 
Once it opens, the mall will welcome over 450 stores to its four-storey building that incorporates nature into its indoor space. Shops here include lifestyle retailers, concept stores, eateries and entertainment spots. Over 100 brands will be introduced to Malaysia for the first time too.
Earlier in April 2021, there were talks that an Apple store would open in the mall – though this has not been confirmed.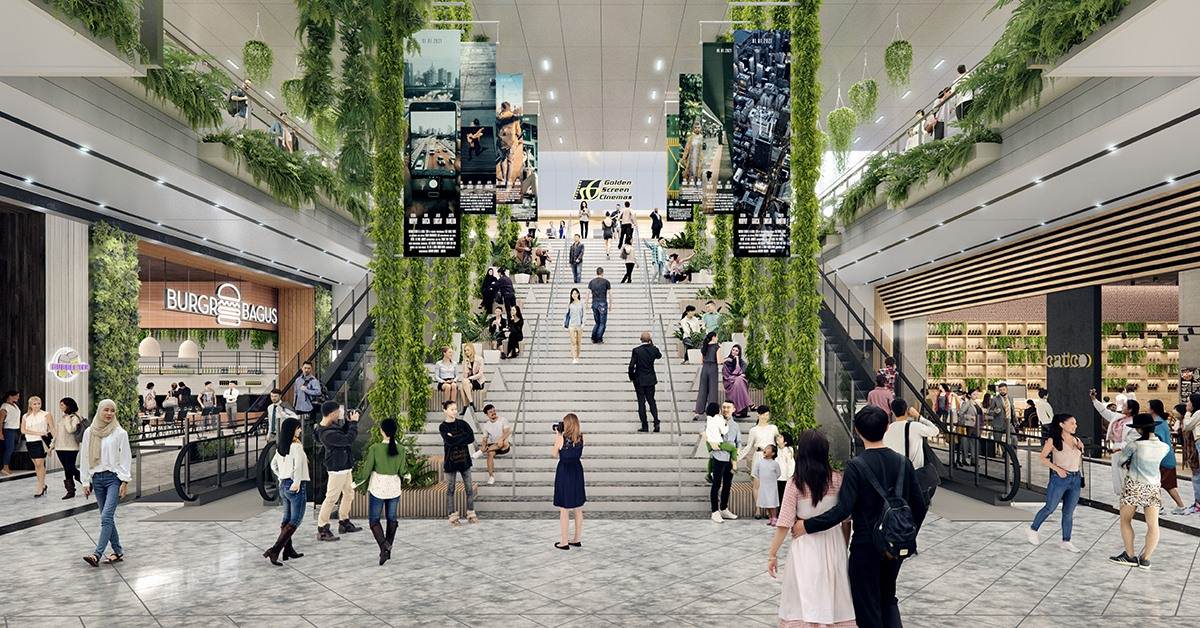 Image credit: The Exchange TRX
On the other side of things, Seibu Department Stores from Japan will be opening its first department store in Malaysia at The Exchange TRX catering to fashion, beauty, and lifestyle, as shared on The Exchange TRX's website. It will introduce a Japanese food hall concept to Malaysia called depachika.
For the uninitiated, depachika are bustling food markets in Japan located in the basements of department stores that sell all sorts of Japanese food and snacks.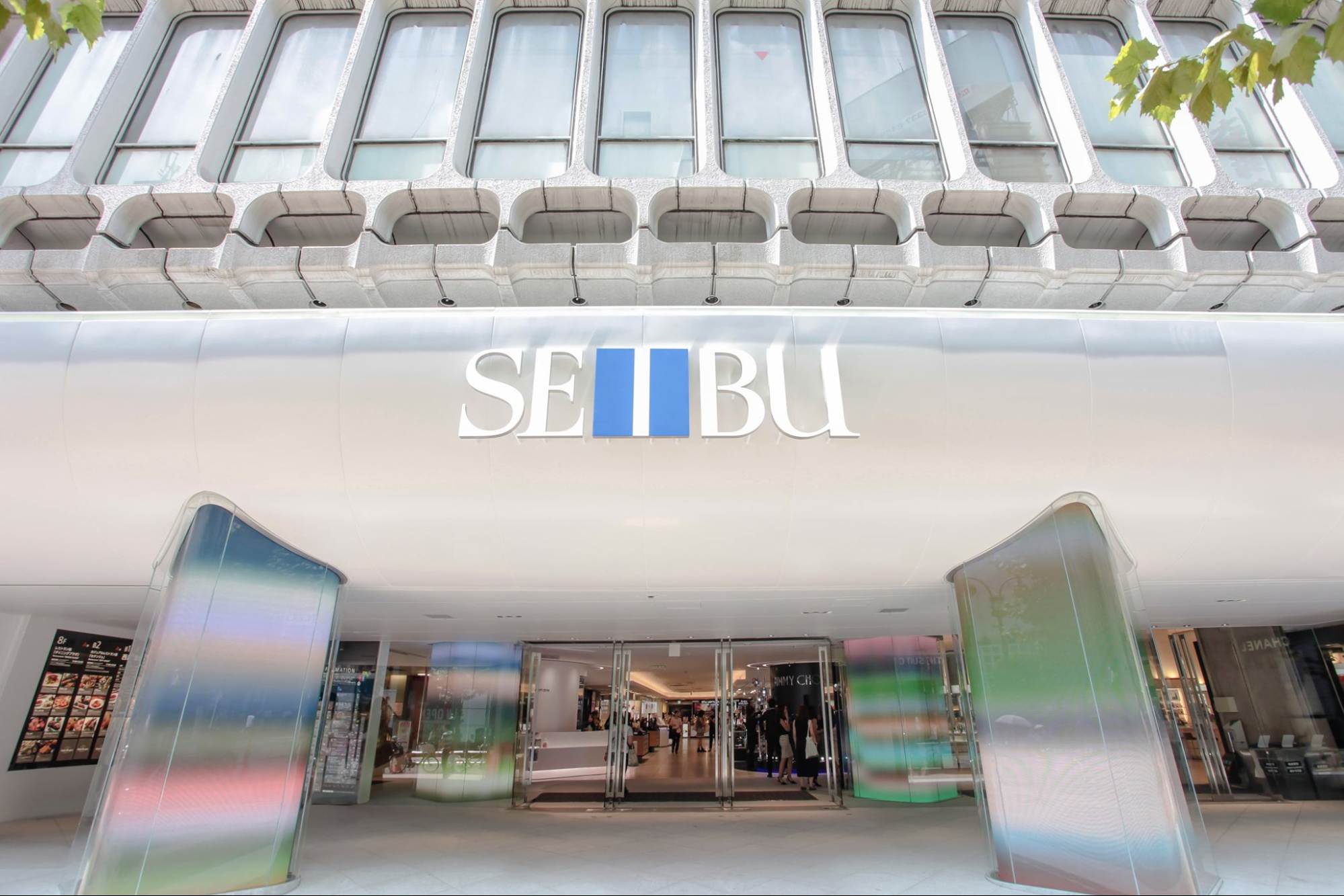 A Seibu Department Store in Shibuya, Tokyo.
Image credit: SEIBU Shibuya / Art Meets Life
This new concept won't be the only option for food in the mall, as there will also be a Dining Terrace and Premium Park Dining where patrons will get to dine at alfresco seating areas set amongst lush greenery.
The mall is expected to feature ​​five food and beverage precincts for shoppers to feast on local and international cuisine too. 
---
4. Mitsui Shopping Park LaLaport – shopping mall chain from Japan
---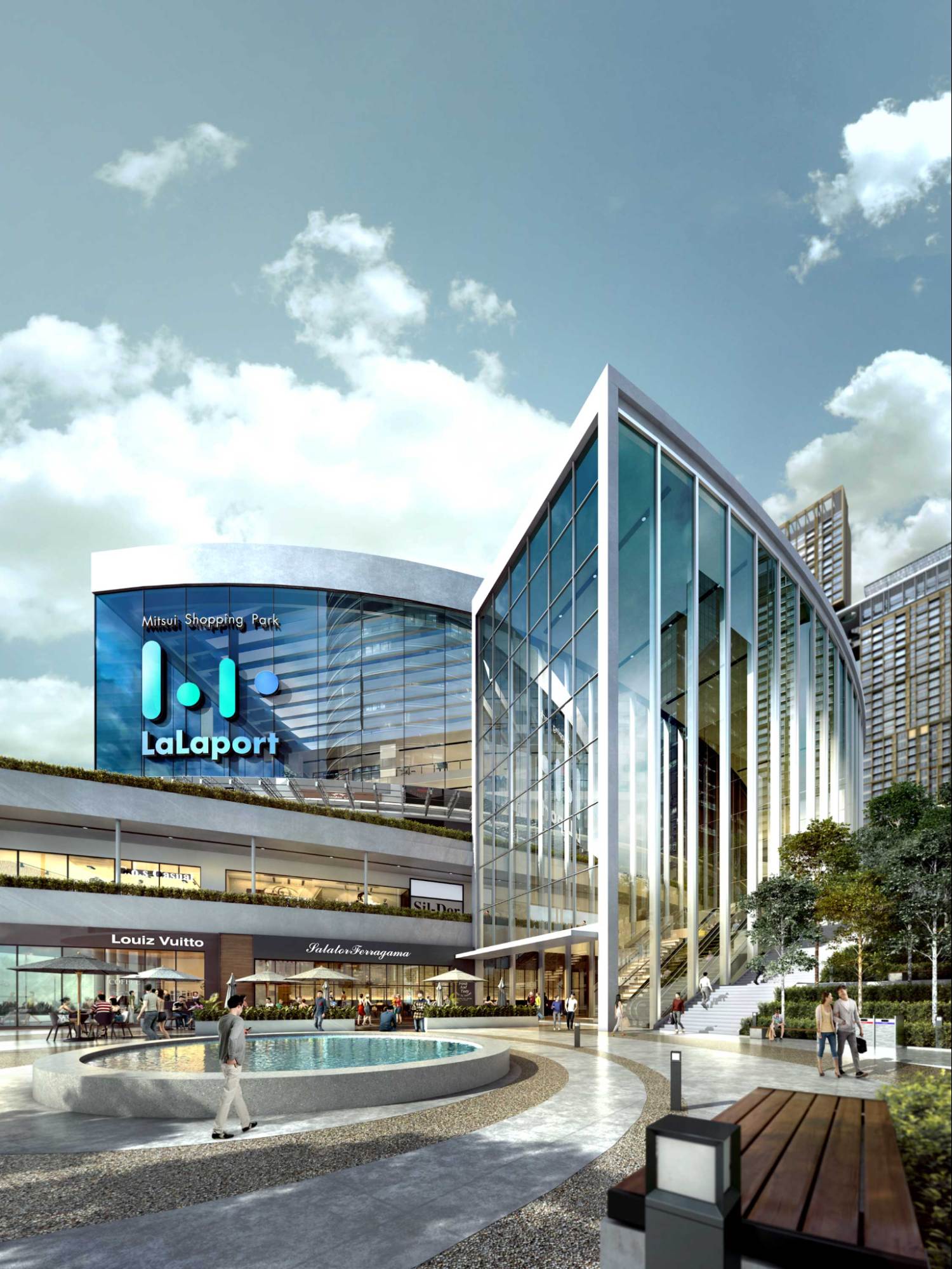 Image credit: M Facade 
It's likely that you've heard of Mitsui Outlet Park if you're an avid shopper, as the mall near Kuala Lumpur International Airport offers branded goods at discounted prices. Set to expand beyond these outlet stores on the outskirts of Selangor is Mitsui Shopping Park LaLaport in the heart of KL.
Update: Mitsui Shopping Park LaLaport is scheduled to open on 20th January 2022.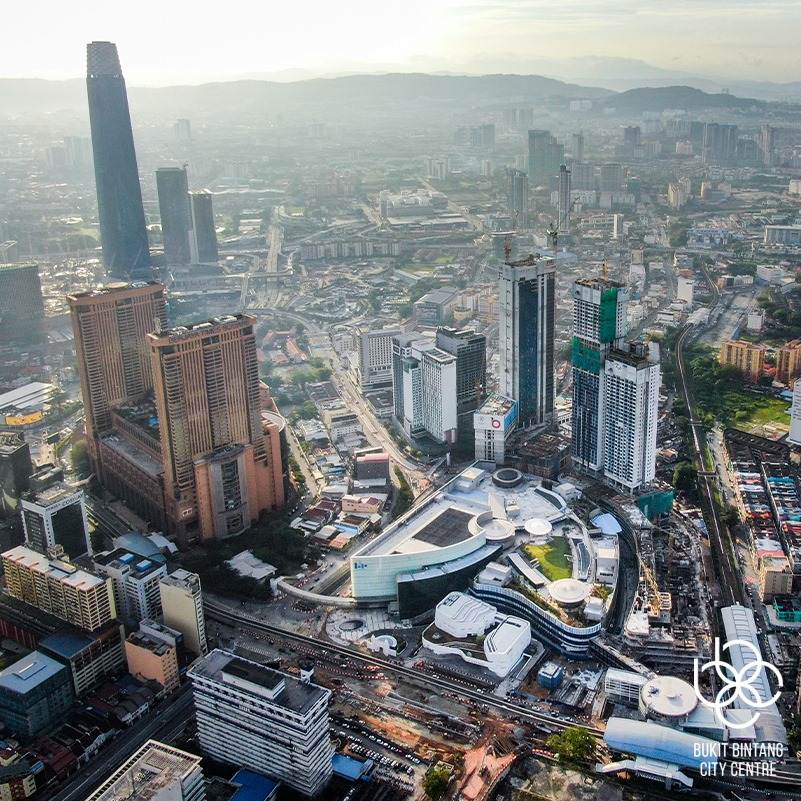 Image credit: Bukit Bintang City Centre
Scheduled to be completed at the end of 2021, Mitsui Shopping Park LaLaport in Malaysia will be the outlet's first foray into the Southeast Asia market, with other Mitsui LaLaport outlets found in Japan and China.
The mall will be part of Bukit Bintang City Centre (BBCC), an integrated development space in KL that covers The Stride Strata Office, a four-star Canopy Hotel, and Lucentia Residences – which will all be located within the Golden Triangle in the city.
It will feature over 400 retailers in a five-storey space that stretches 82,600 square metres. It'll also be a walkable distance to Hang Tuah Station on the LRT and KL monorail lines for easy access.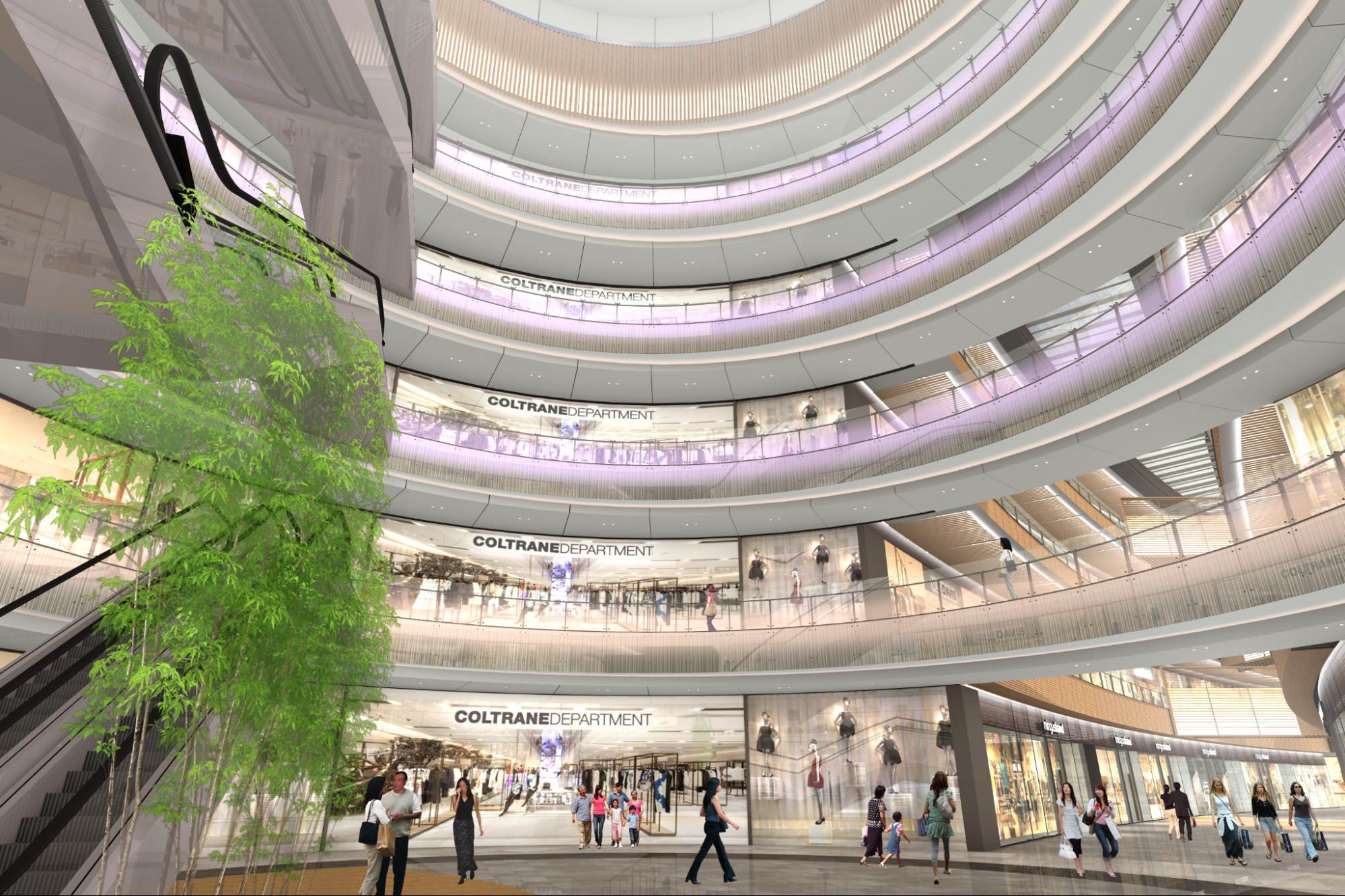 ​​Image credit: Mitsui Fudosan
---
5. Ecohill Walk Mall – street mall in Semenyih
---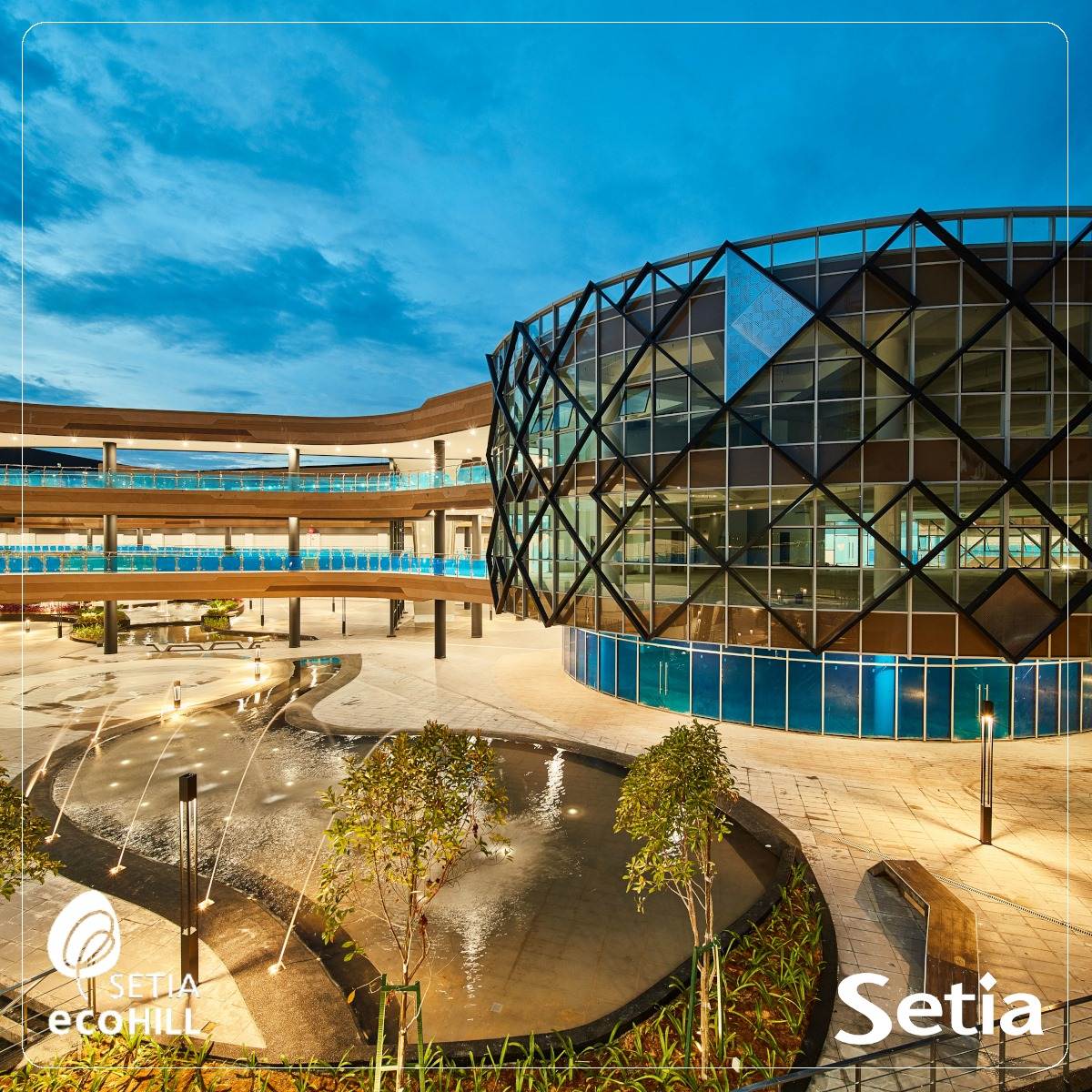 Image credit: S P Setia (Setia EcoHill, Semenyih)
Broga Hill isn't the only attraction in Semenyih with the launch of Ecohill Walk Mall in the town. The new shopping centre officially opened in February 2021 and is located about an 18-minute drive from the popular hiking spot.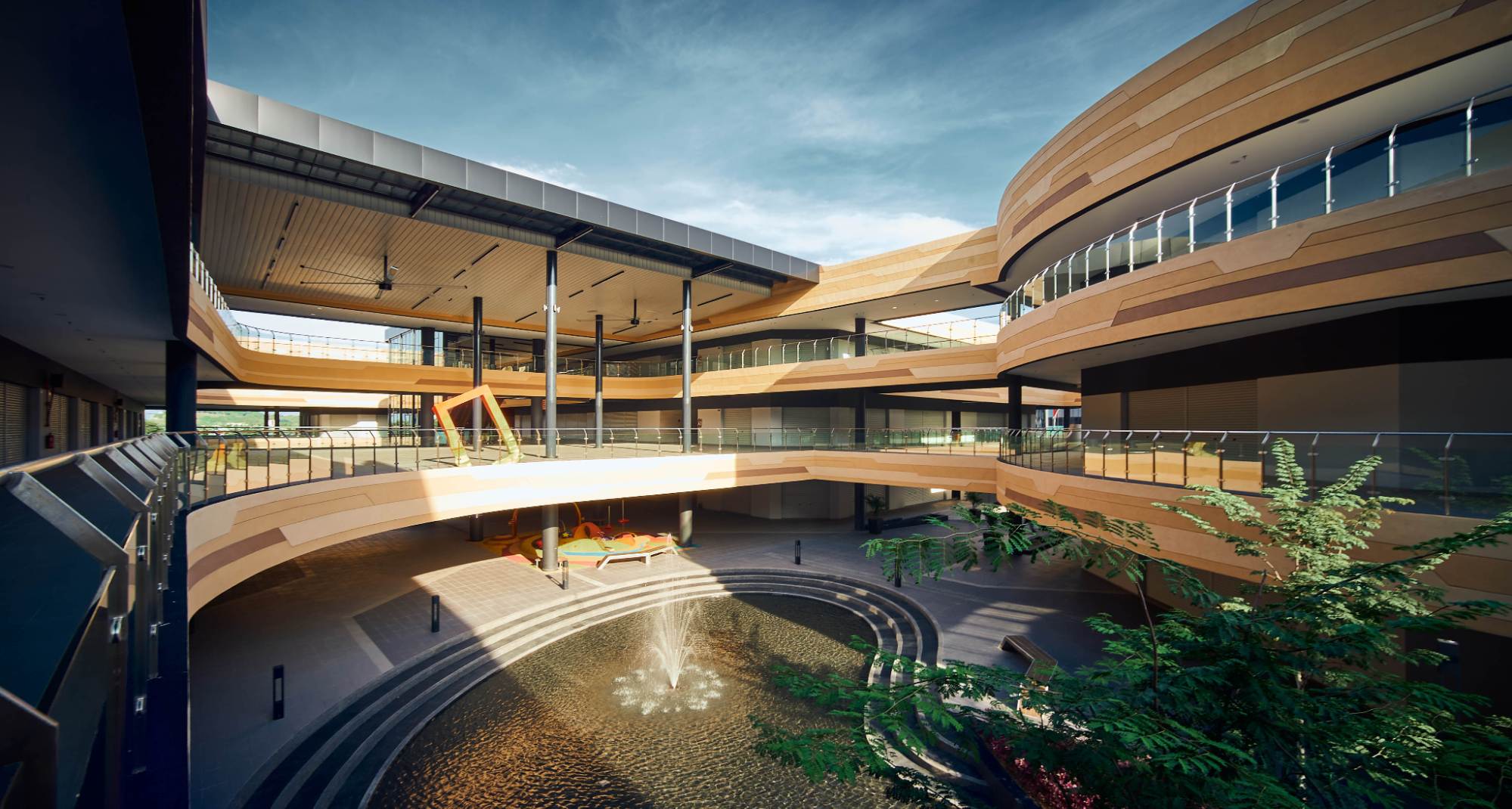 Image credit: S P Setia (Setia EcoHill, Semenyih)
Tenants have already started moving in, including local coffee shop ZUS Coffee, optical shop You Optic Zone, Lulu Supermarket & Department Store, and Sabahan restaurant Nasi Lemak Bamboo Semenyih.
More lifestyle retail shops are expected to join the lineup once the mall is in full operation, including a proposed cineplex which will be Semenyih's first cinema. 

Image credit: S P Setia (Setia EcoHill, Semenyih)
Retail shops and office spaces here will be linked by sheltered pedestrian walkways, and lifts and escalators, so patrons can continue to shop come rain or shine.
The outdoor space will be a treat for college students living in the vicinity of the mall, who will no longer have travel to nearby towns to shop for necessities and have access to a hangout spot comprising spacious outdoor corridors and courtyards boasting water fountains.
---
6. Datum Mall – mall directly linked to an LRT station
---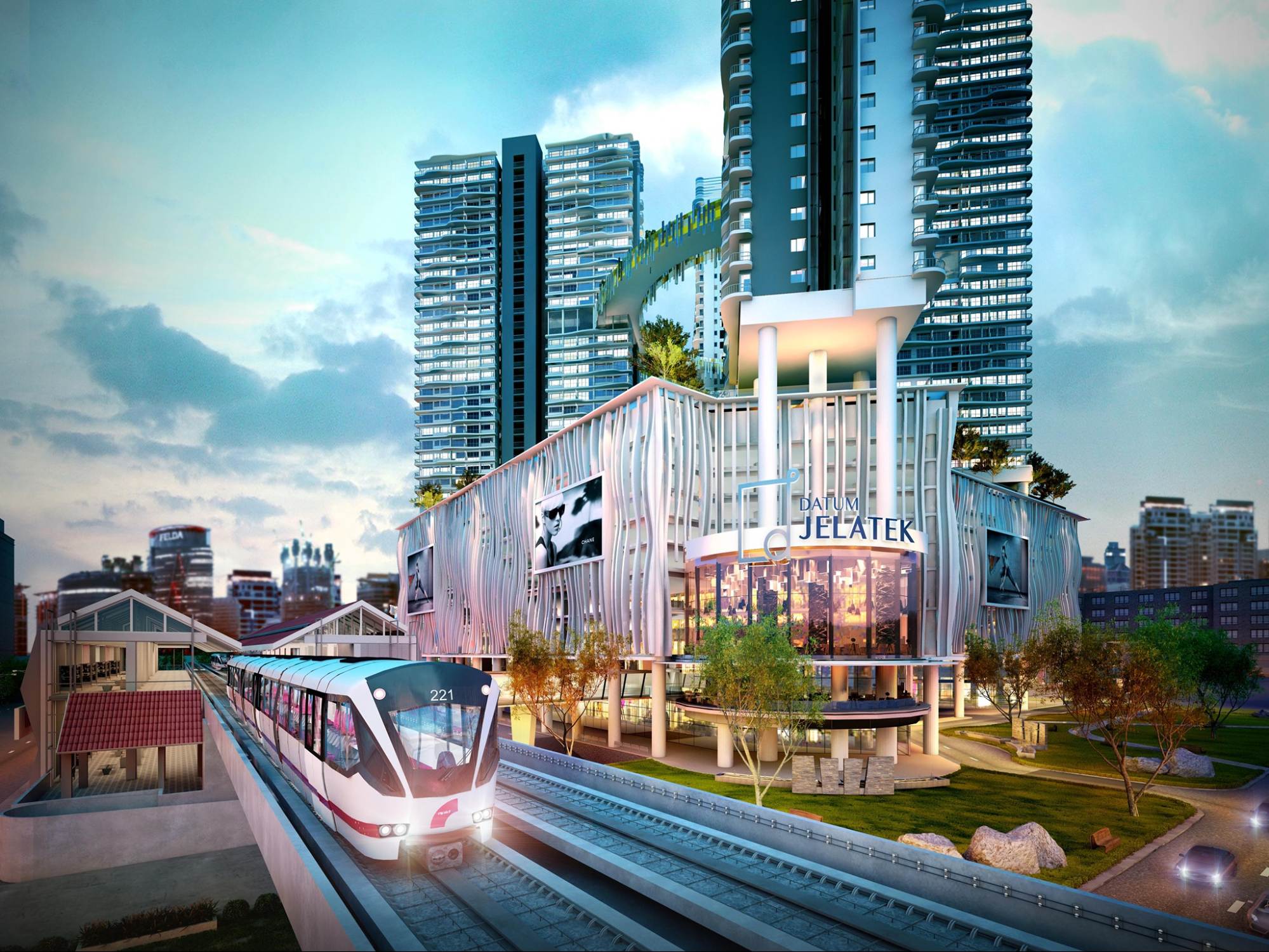 Image credit: Datum Jelatek
Making your way to a mall in KL can be a hassle when it involves finding a parking spot on the weekends. But there are malls such as Datum Mall, which will be directly linked to Jelatek LRT Station via a 35-metre bridge so you won't have to worry about parking.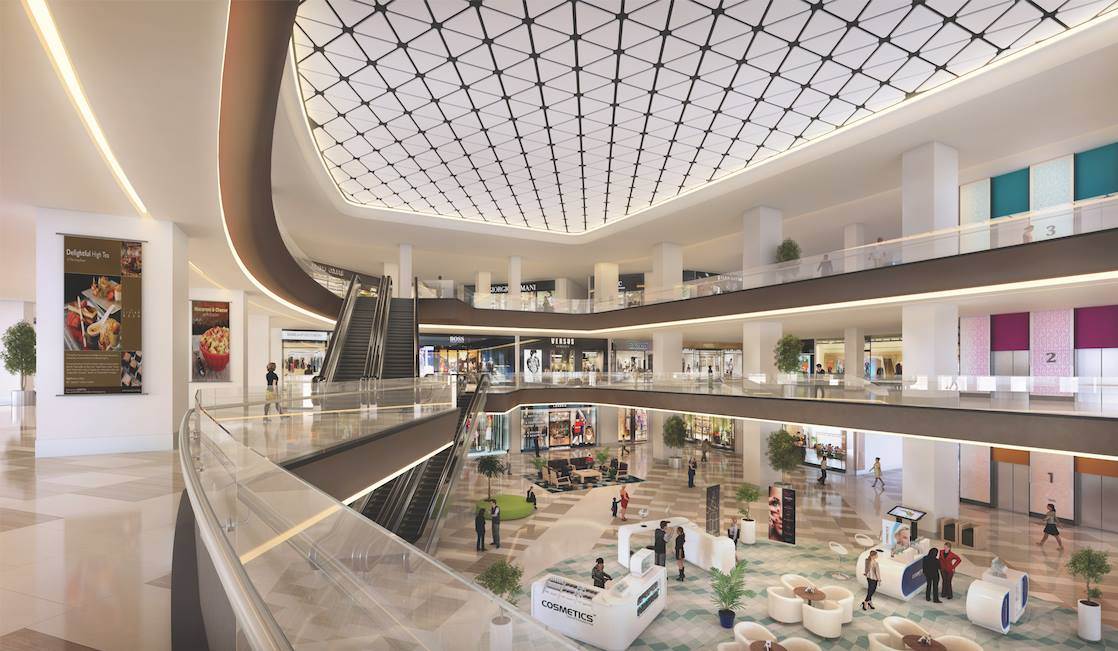 Image credit: Datum Jelatek
Spanning three floors, and covering 319,000 sq ft of ground, this easily accessible mall will be a new spot to head to for shopping sprees and more near KLCC.
In 2019, it was reported that Pacific Marketplace and Pacific Concept Store will be the first tenants at the mall. The Marketplace is akin to a grocery store, with products imported from countries such as Japan, South Korea, and Taiwan, while the latter will be home to fashion brands and more.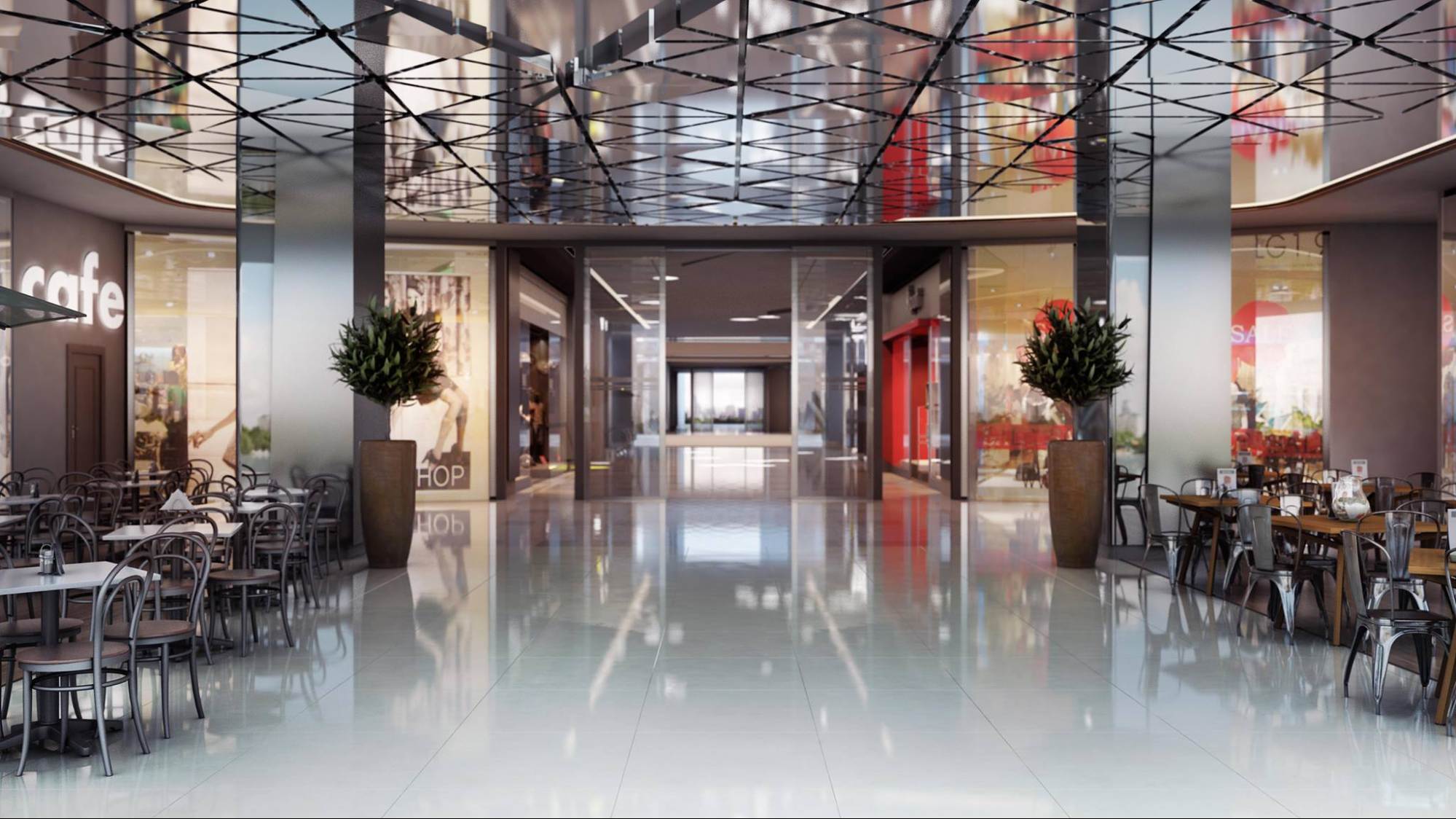 Image credit: Datum Jelatek
The mall will be linked to a 712-residence development called Datum Jelatek, which features a circular skybridge with views of KL's skyline that connects all three residential buildings.
Datum Mall was set to open in 2020, but this has been pushed back due to the pandemic. No new opening date has been announced, but most of the building has now been completed, including the apartments. It is now scheduled for completion in 2021. 
---
7. D'immersione Avenue – new street mall in Mont Kiara
---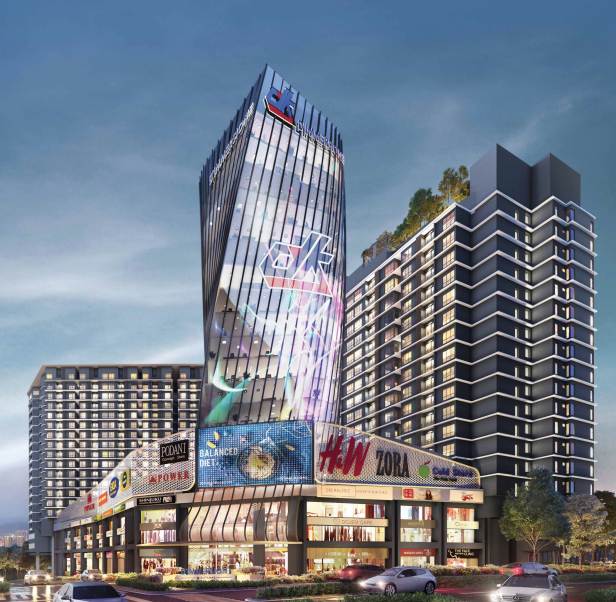 Image credit: D'Immersione 
Mont Kiara residents are in luck. A new street mall – D'immersione Avenue – will open in 2022 in the bustling township, and is posed to be another shopping and food hub for KL-ites living near the upcoming mall to frequent.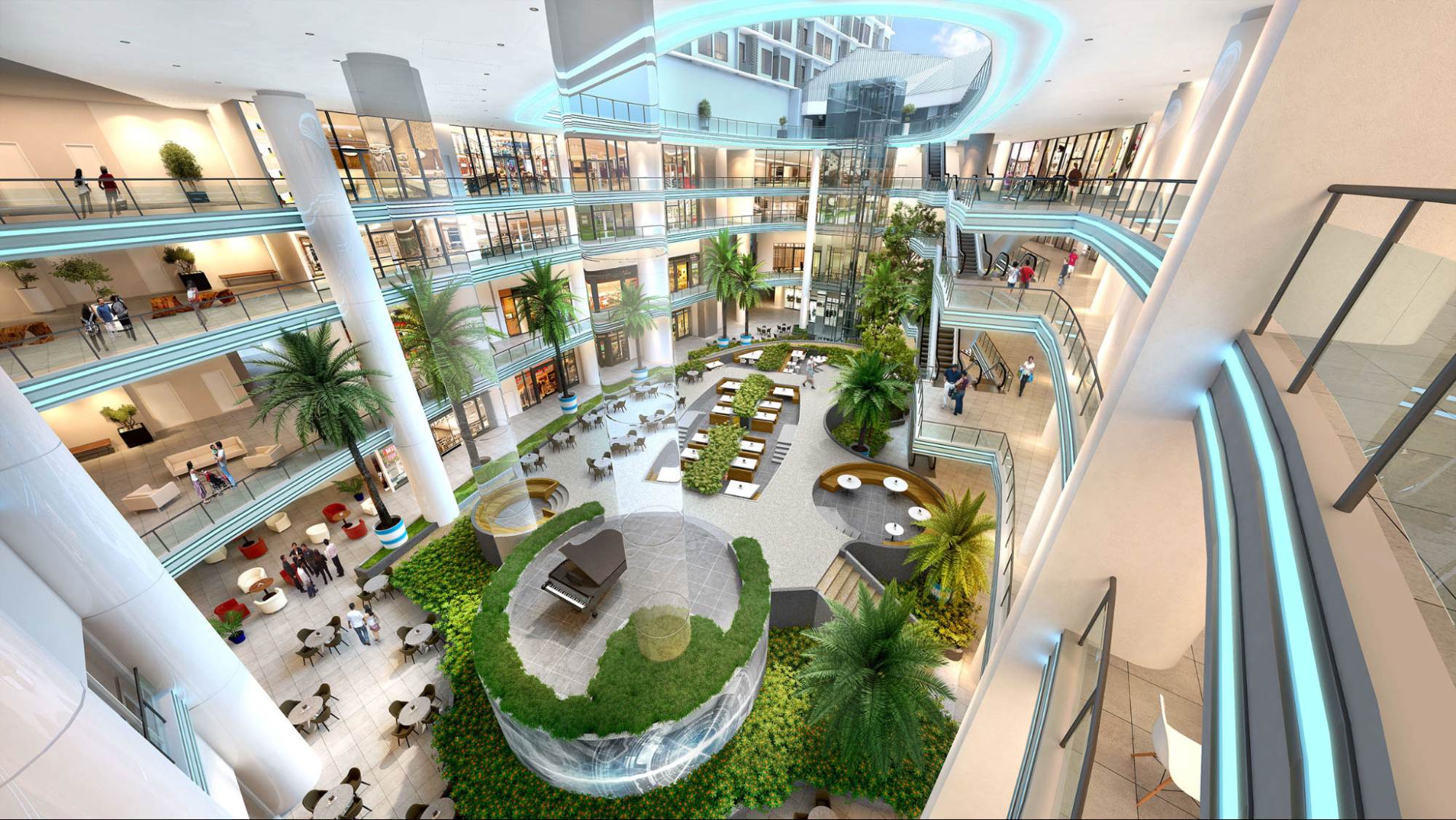 Image credit: D'Immersione 
The mall is located just a stone's throw from Publika Shopping Gallery and in the vicinity of 1 Mont Kiara. It will host retailers covering boutiques, home and living stores, gyms, wellness centres and eateries, for the convenience of residents of an integrated apartment complex and office building on the same grounds as the mall.
---
8. 8 Conlay – futuristic mall with glass-dome and rooftop space
---
You might have heard of 8 Conlay. The two residential buildings attached to the mall went viral in 2019 when Malaysians expressed concern over its 'slanting' facade. But this is all part of the buildings' unique spiral design to reflect the shape of the number eight.
It will be the world's tallest 'twisted twin residential buildings' once completed.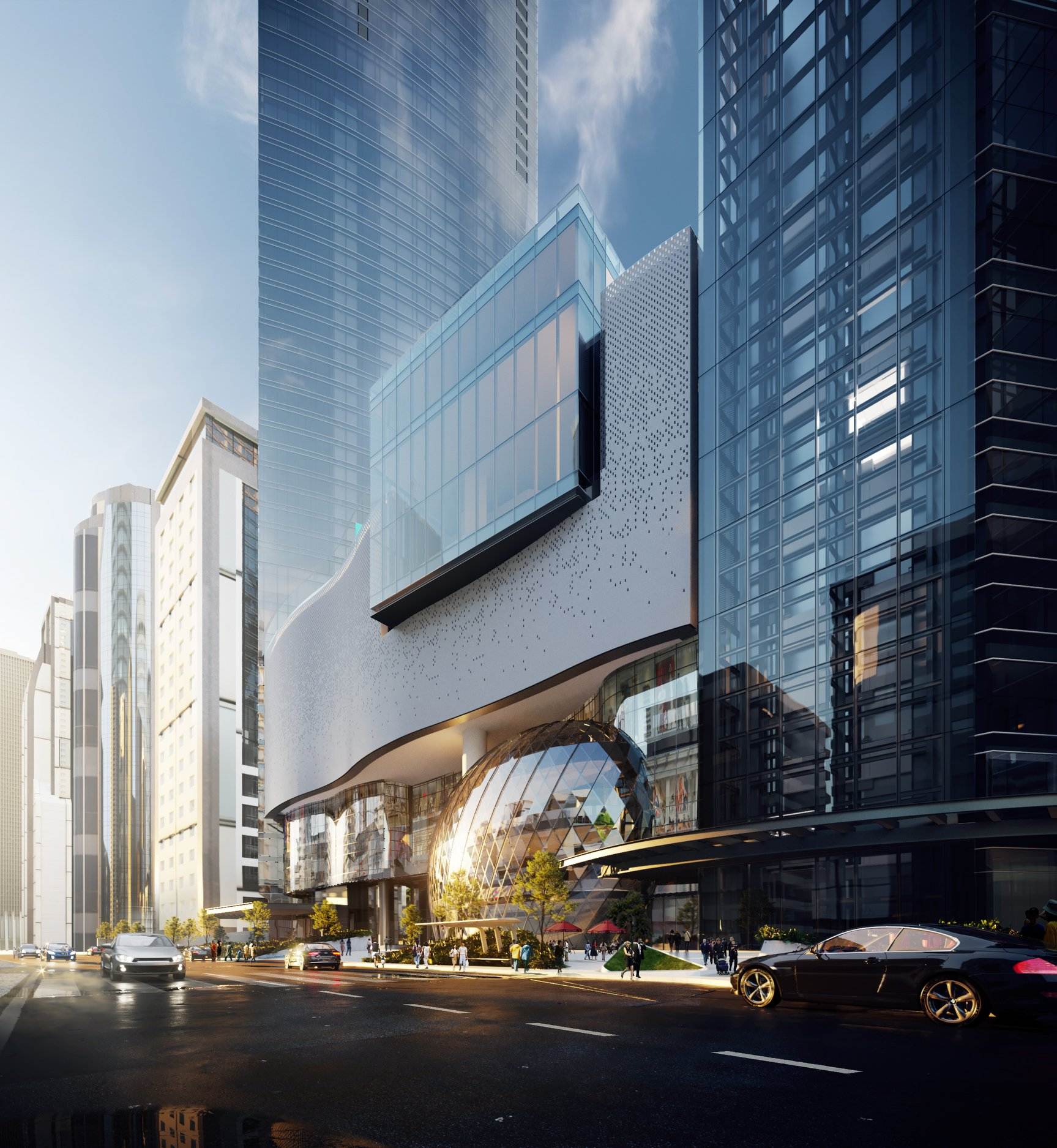 Image credit: KSK Land
The mall will take on some pretty futuristic elements in its architecture too. Acting as a podium for three residential buildings managed by Kempinski Hotels, as well as a hotel and serviced suites, it will feature a futuristic glass-dome window at its entrance that lets shoppers look out onto the busy streets of KL while they shop. 
There's also a rooftop deck here that will host events, bazaars, performances, and more.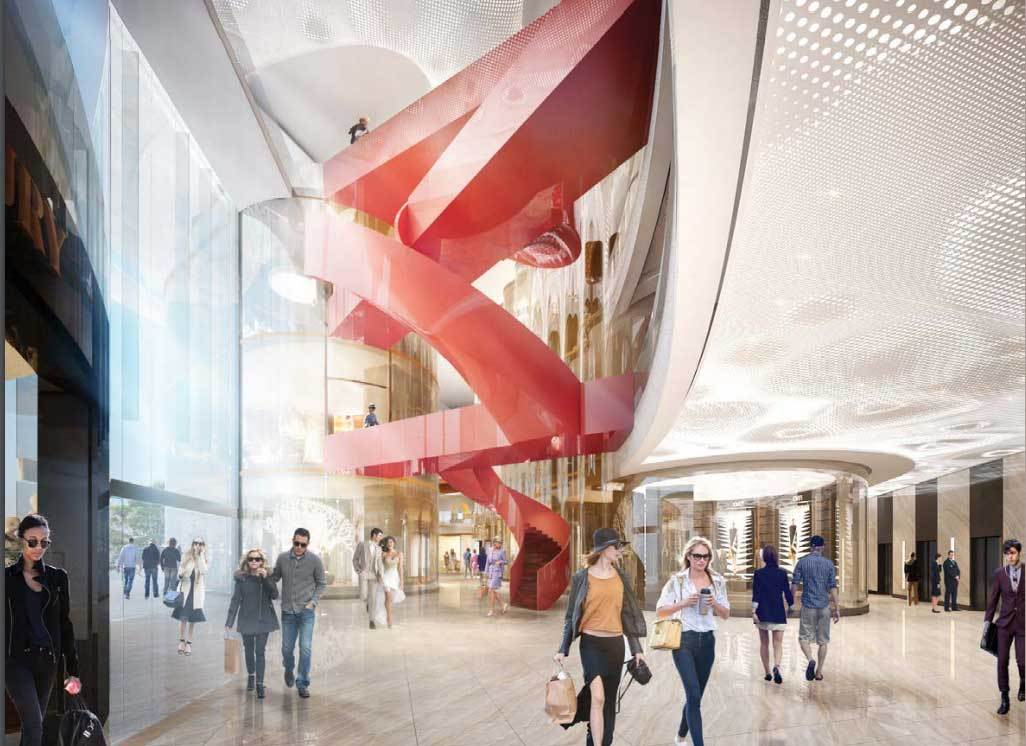 Image credit: KSK Land
The mall will cover four floors totalling 200,000 sq ft. It will divide its space to host different quarters, or designated areas made up of eateries and curated retail shops.
Completion of the mall was scheduled for June 2020, and it subsequently opened to the public in the second half of 2021. But due to the pandemic, the mall's opening has been postponed, with its completion pushed to 2022.
---
​9. KSL Esplanade Mall – family-friendly mall in Klang
---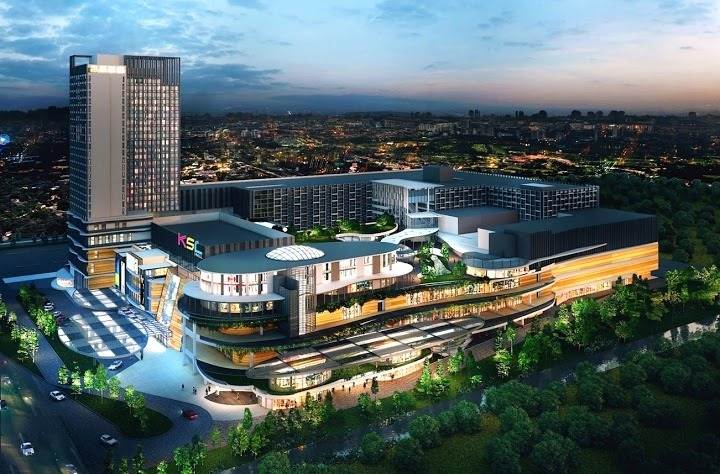 Image credit: KSL Esplanade Mall
KSL City Mall is a popular hangout spot among those in the JB area. Under the same developer comes KSL Esplanade Mall, a new mall in Klang. 
Likewise, the four-storey mall will serve Klang residents with over 400 stores and attractions slated to open here. It will have a good mix of retail and eateries, and edutainment outlets for families with little ones.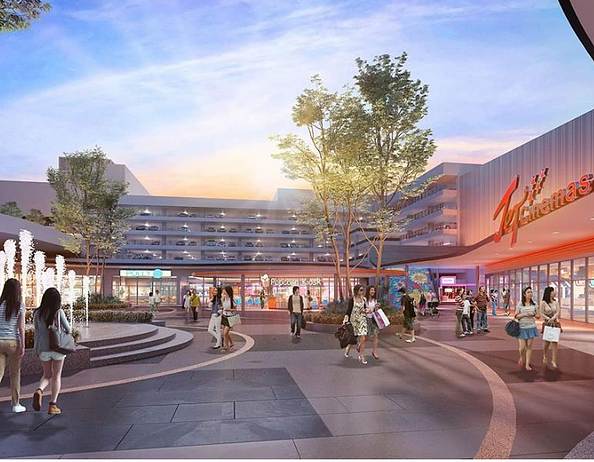 Image credit: KSL Esplanade Mall
Outlets said to open at the mall include a TGV Cinemas, indoor kids playground, urban activity park for adults called EnerG X Park, and swimming academy, Happy Fish Swim School. Home and living, technology, lifestyle and wellness stores, as well as a supermarket, will open here too. 
Other names that have been linked to the new Klang mall are AEON MaxValu Prime, Daiso, Loon Sing Restaurant, Houzone, Next Gen, MR.DIY, Ashley Furniture Homestore, Tone & Mann, Karaoke Manekineko, F.O.S and Toy World – just to name a few.
KSL Esplanade Mall was set to open in April 2021, but its opening date has now been pushed back to an unnamed date due to the pandemic.
---
10. Met Galleria – upcoming food hub in Mont Kiara
---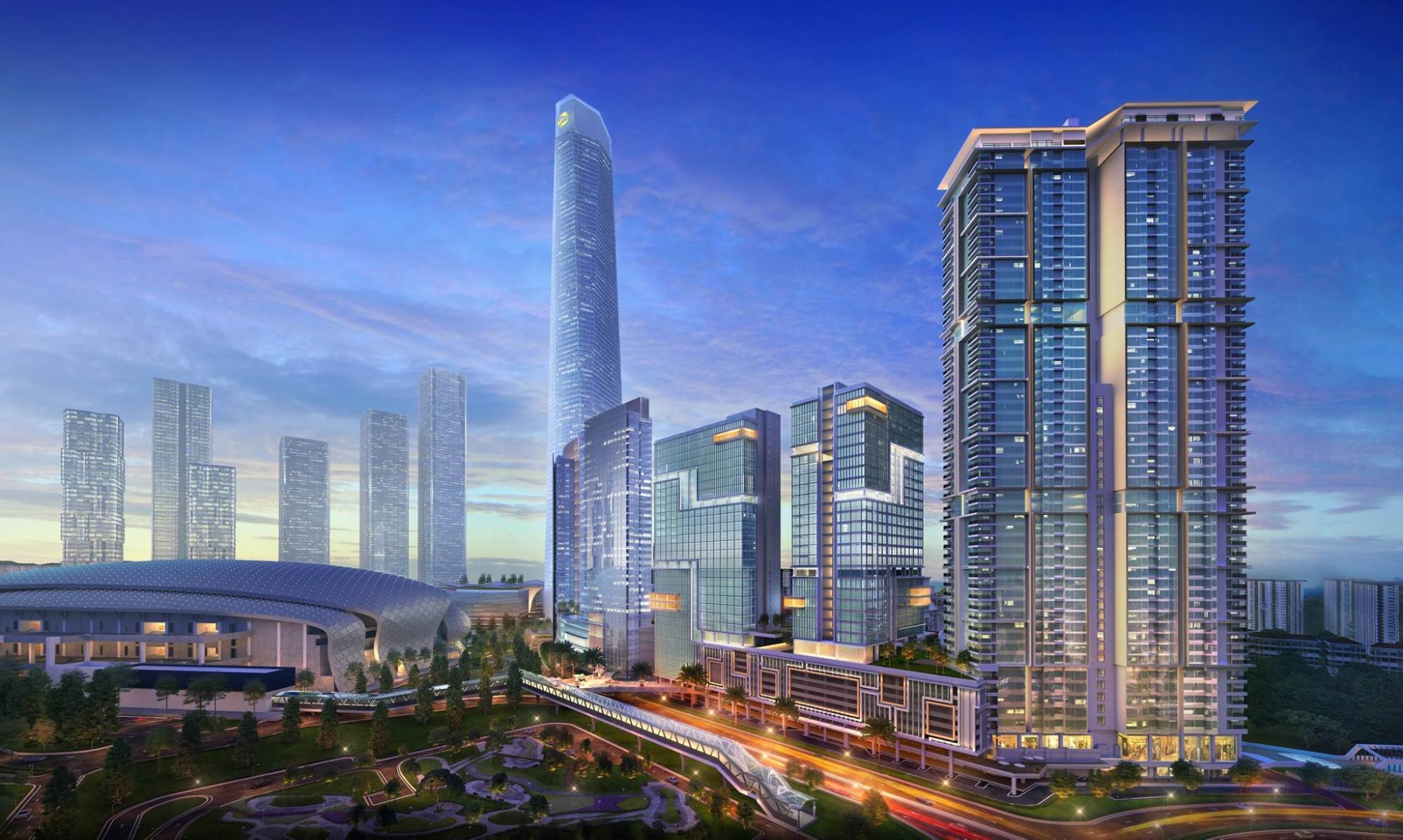 Image credit: KL Metropolis
Met Galleria is another new retail centre in Mont Kiara that's hailed as a new bustling food hub for residents in the area. This includes residents from MET 1 Residences – an apartment building under the same developer as the mall – as well as buildings in its vicinity such as Malaysia International Trade and Exhibition Centre (MITEC) and Malaysia External Trade Development Corporation (MATRADE).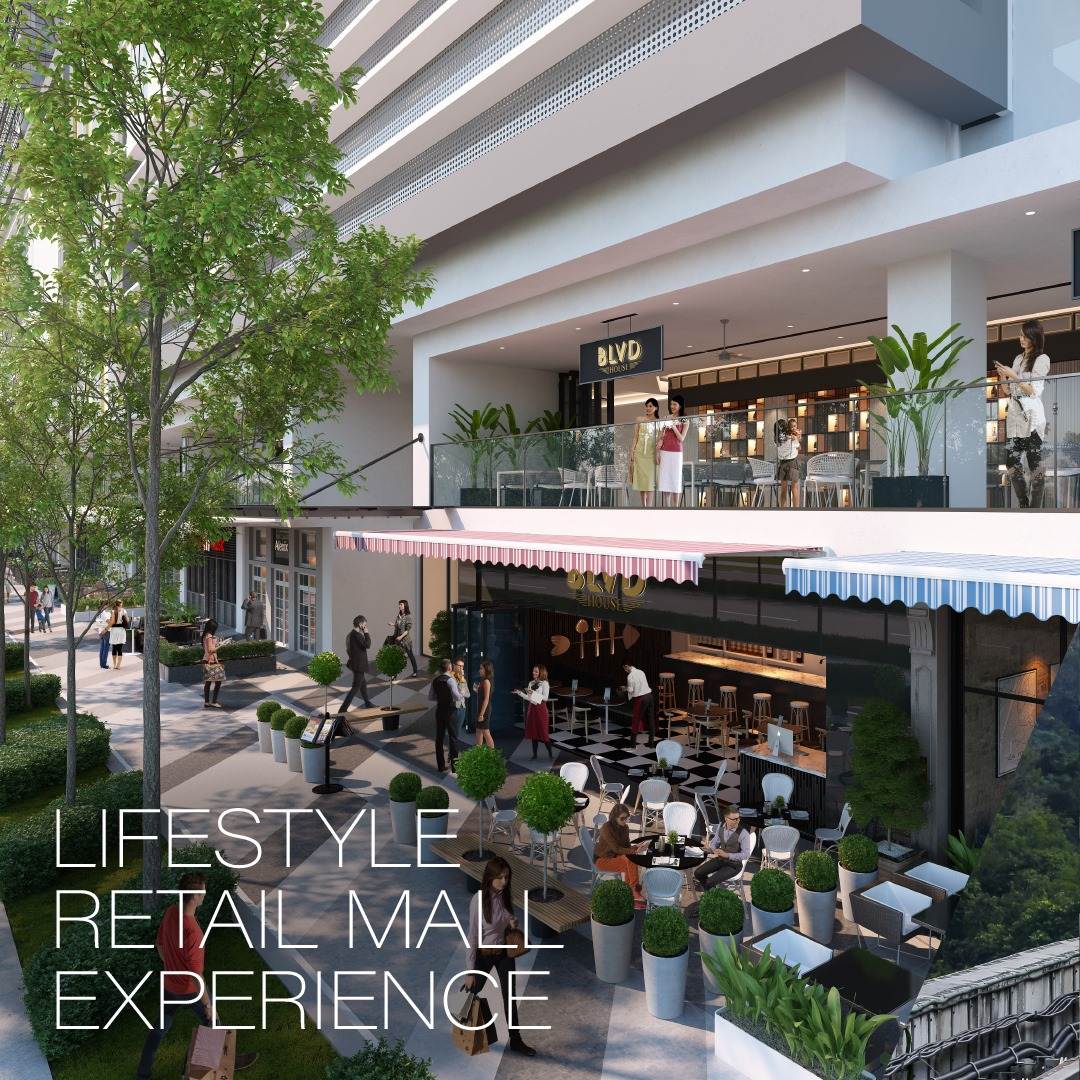 Image credit: KL Metropolis 
It's a two-storey upmarket mall spanning 80,000 sq ft. About 40% of its space will comprise eateries, so Mont Kiara residents can have more restaurant choices for meals when it opens. 
20% of the mall's space will be dedicated to retail concept stores, with spaces reserved for service sectors, anchor tenants, showrooms, and other shops including kiosks.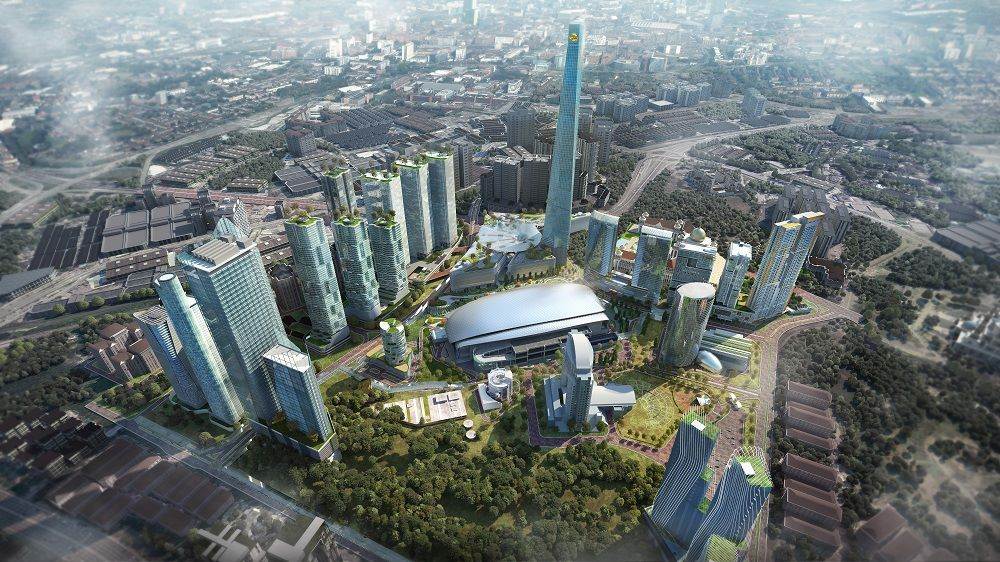 Image credit: KL Metropolis
Met Galleria was scheduled to open in 2021. Currently, the building is still under construction after delays due to the pandemic. 
---
New shopping malls to KIV in Klang Valley
---
Now that we're able to return to our hangout spots again, shopping malls have been part of our daily weekend plans for when we're searching for food spots and in need of retail therapy.
If this describes you, you'll want to keep these 10 new shopping malls in Klang Valley in view so you can venture beyond your regular malls in 2021 and beyond.
Read more here: 
---
Cover image adapted from: The Exchange TRX, Pavilion Bukit Jalil, Merdeka 118 and Merdeka 118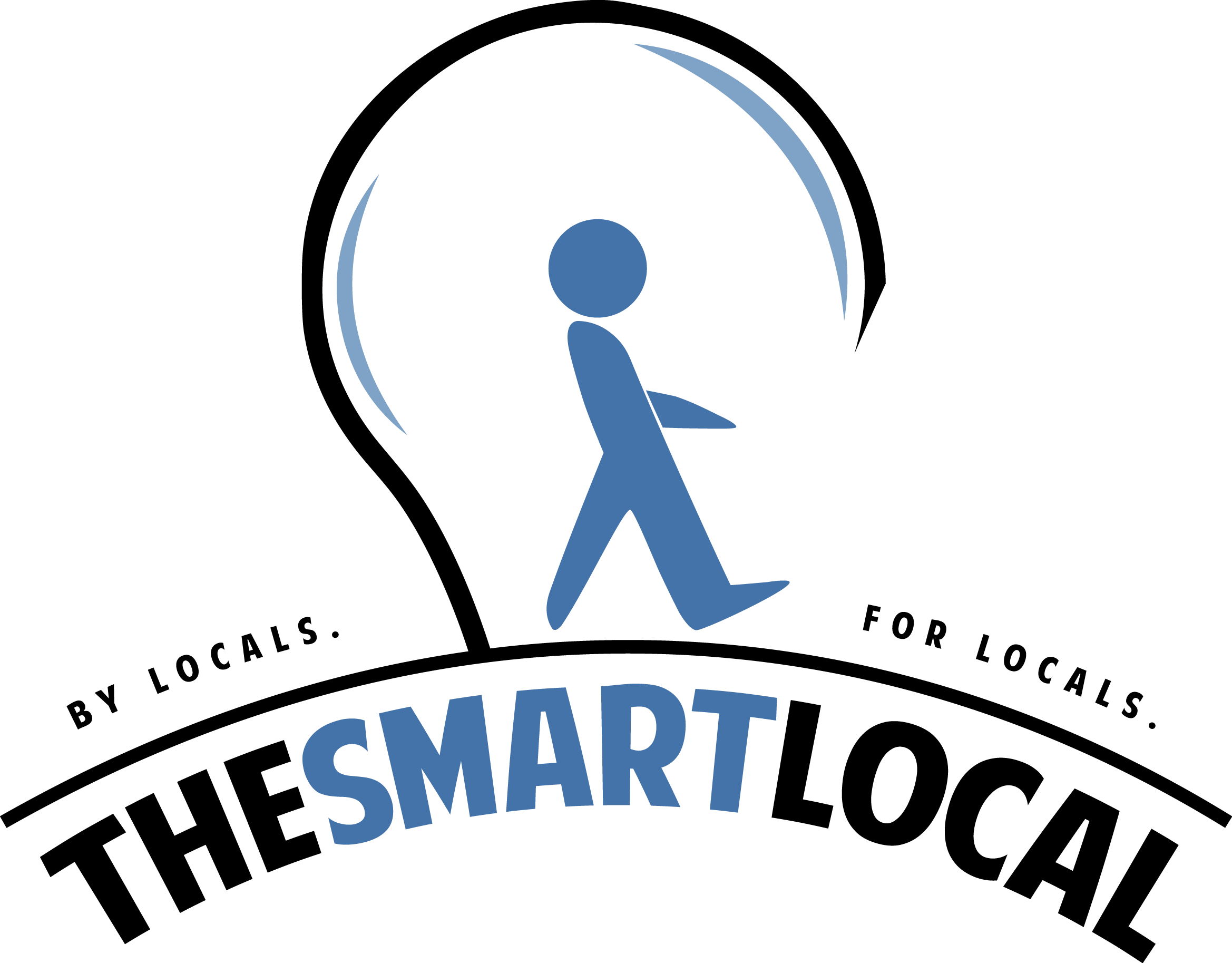 Drop us your email so you won't miss the latest news.