Tiffin At The Yard in Sentul Depot, KL
---
Malaysians have an unparalleled love for good food and newly opened and aesthetically pleasing spaces.  The sheer amount of new eateries with modern vibes and interesting concepts that have cropped up around us in recent years is a testament to this. 
A newly opened food court, that is bound to appeal to Malaysian foodies with an eye for history and eclectic decor, is Tiffin At The Yard. This bustling food hub draws inspiration from around the world to offer Malaysians a distinctive culinary experience set in a 110-year-old heritage building in Kuala Lumpur. 
---
Colonial architectural masterpiece turned into a food hub 
---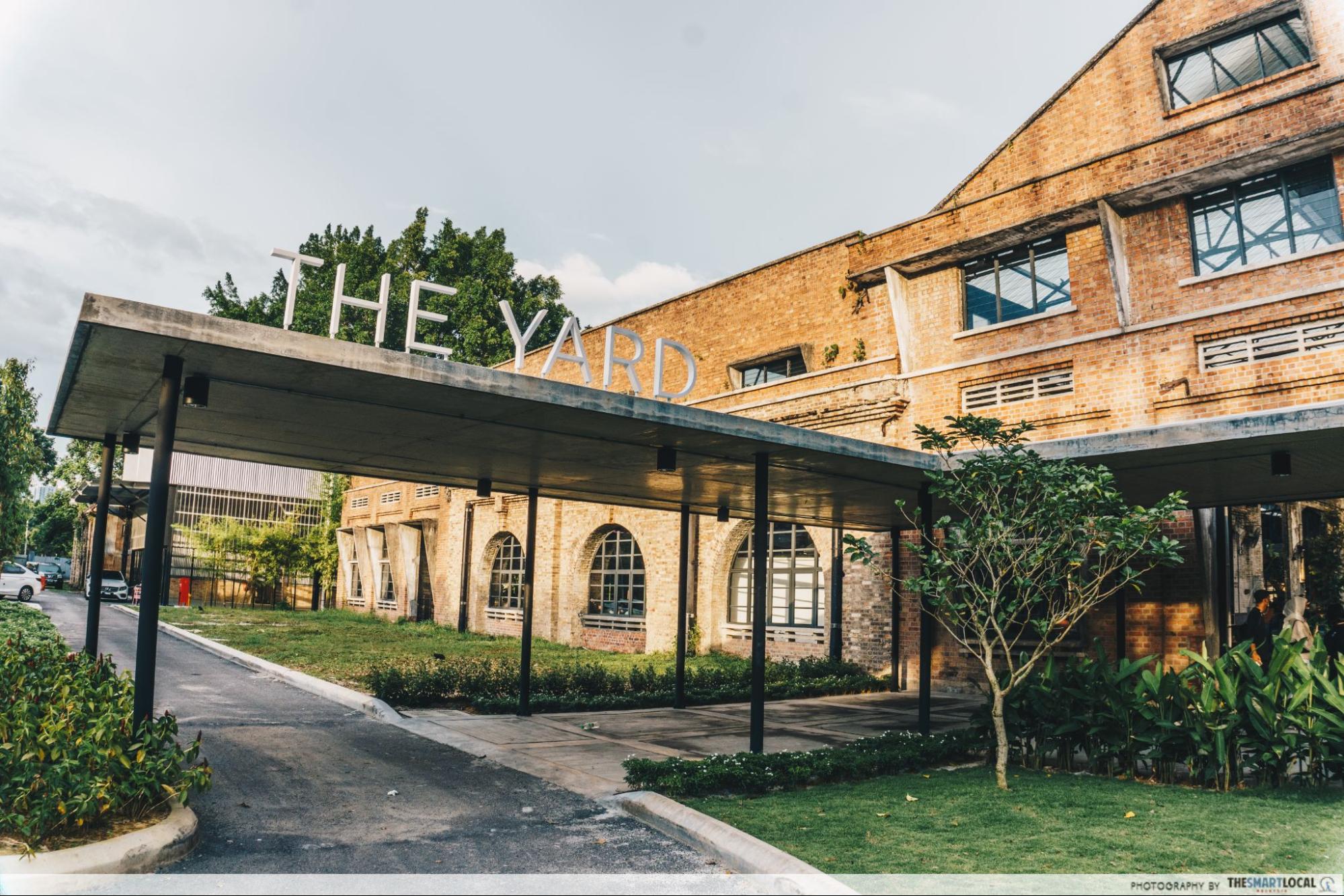 Followers of Tiffin Food Court may be familiar with Tiffin At The Yard. It used to be a pop-up food court for restaurant owners and culinary experts to serve their best dishes. But with the launch of the latter, it is now a permanent urban food hub with rotating vendors in Sentul Depot that those in the Klang Valley can visit for a wide variety of food options.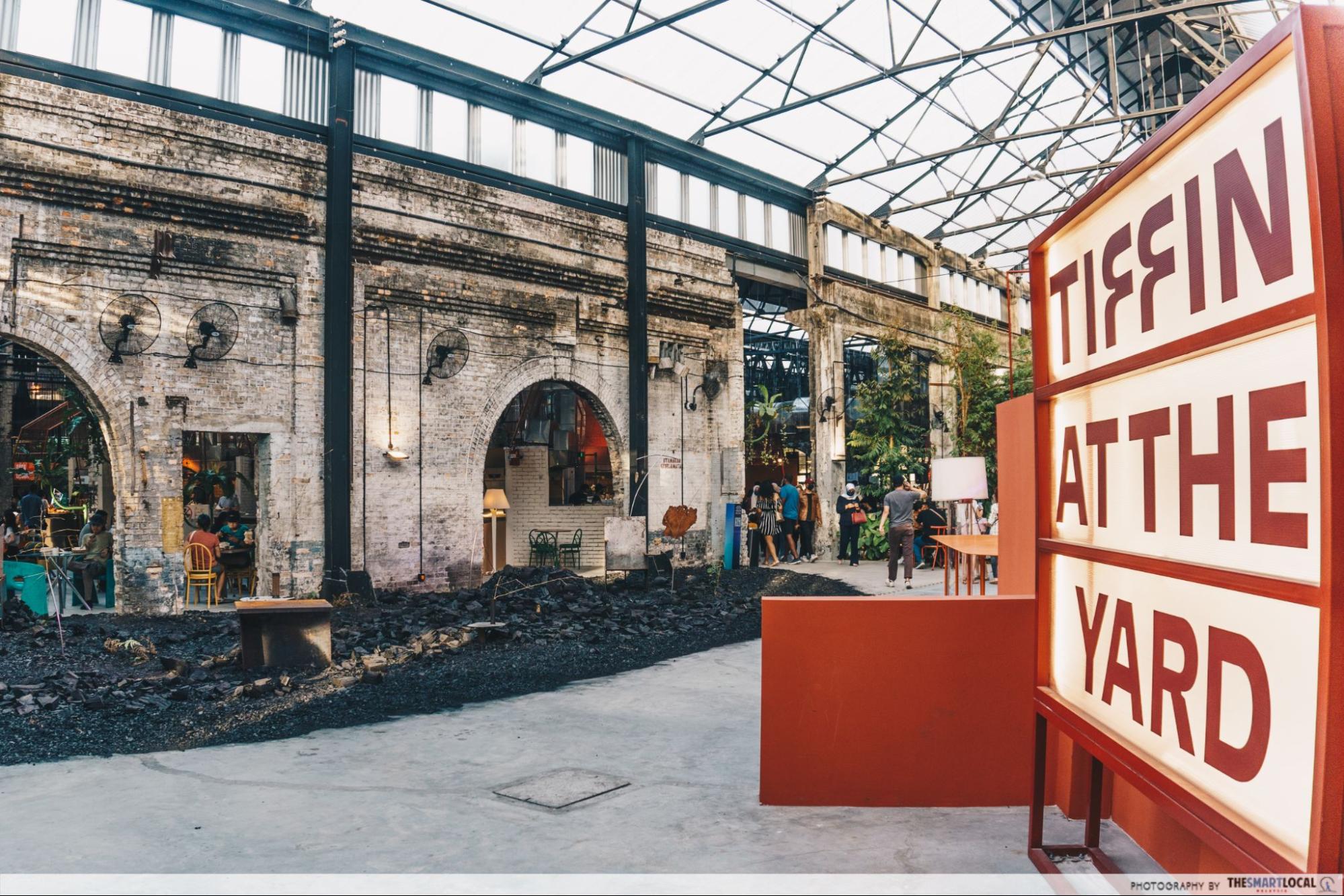 The food court  – featuring a collection of vendors offering different cuisines from around the world – is built into the former railway depot that spans 22,000 square feet.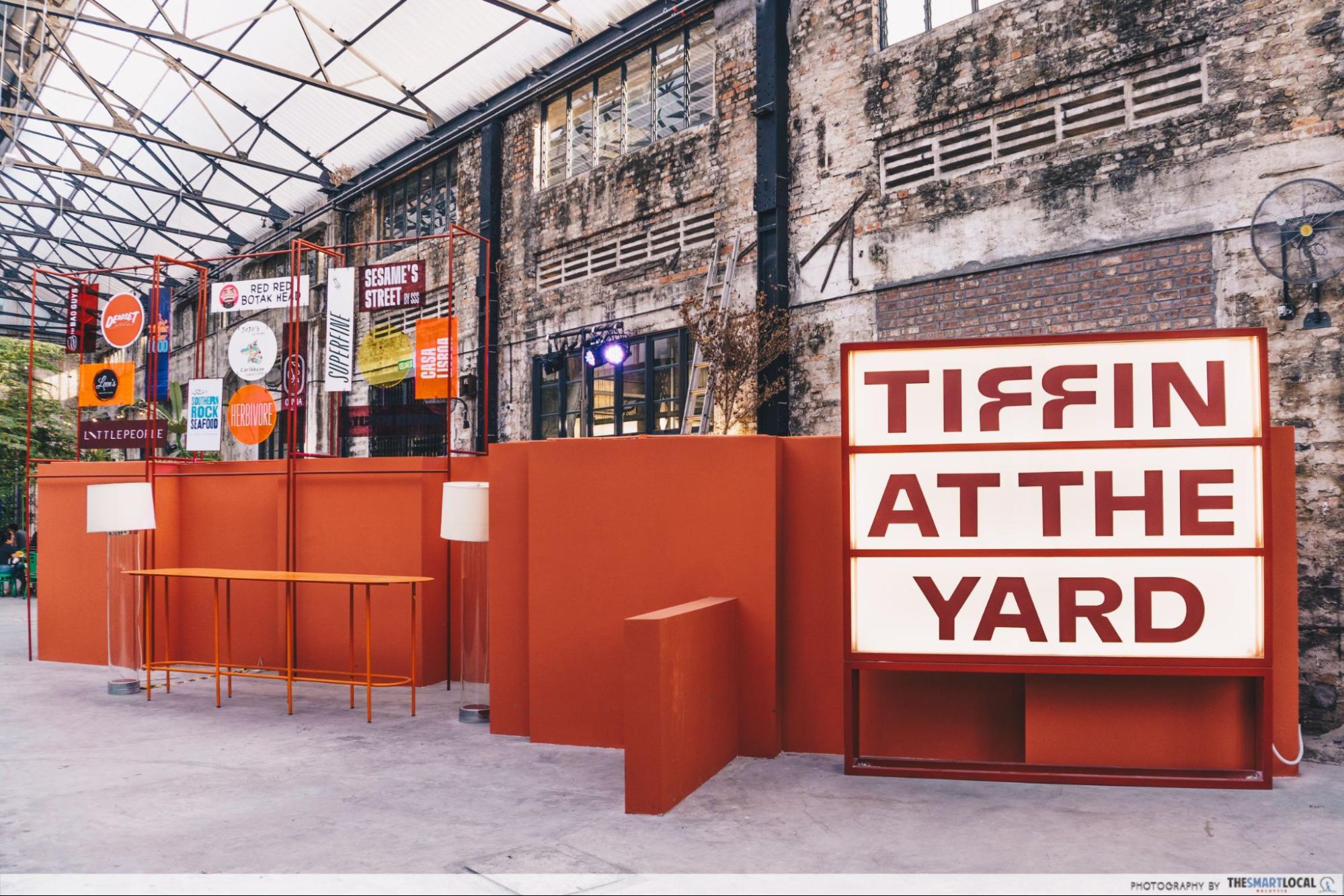 Sentul Depot was once hailed as the biggest and finest integrated engineering workshop in the world with up to 5,000 railway workers during its pinnacle. However, it was later abandoned from the early 2000s until recently when it was opened to the public to host events and private parties.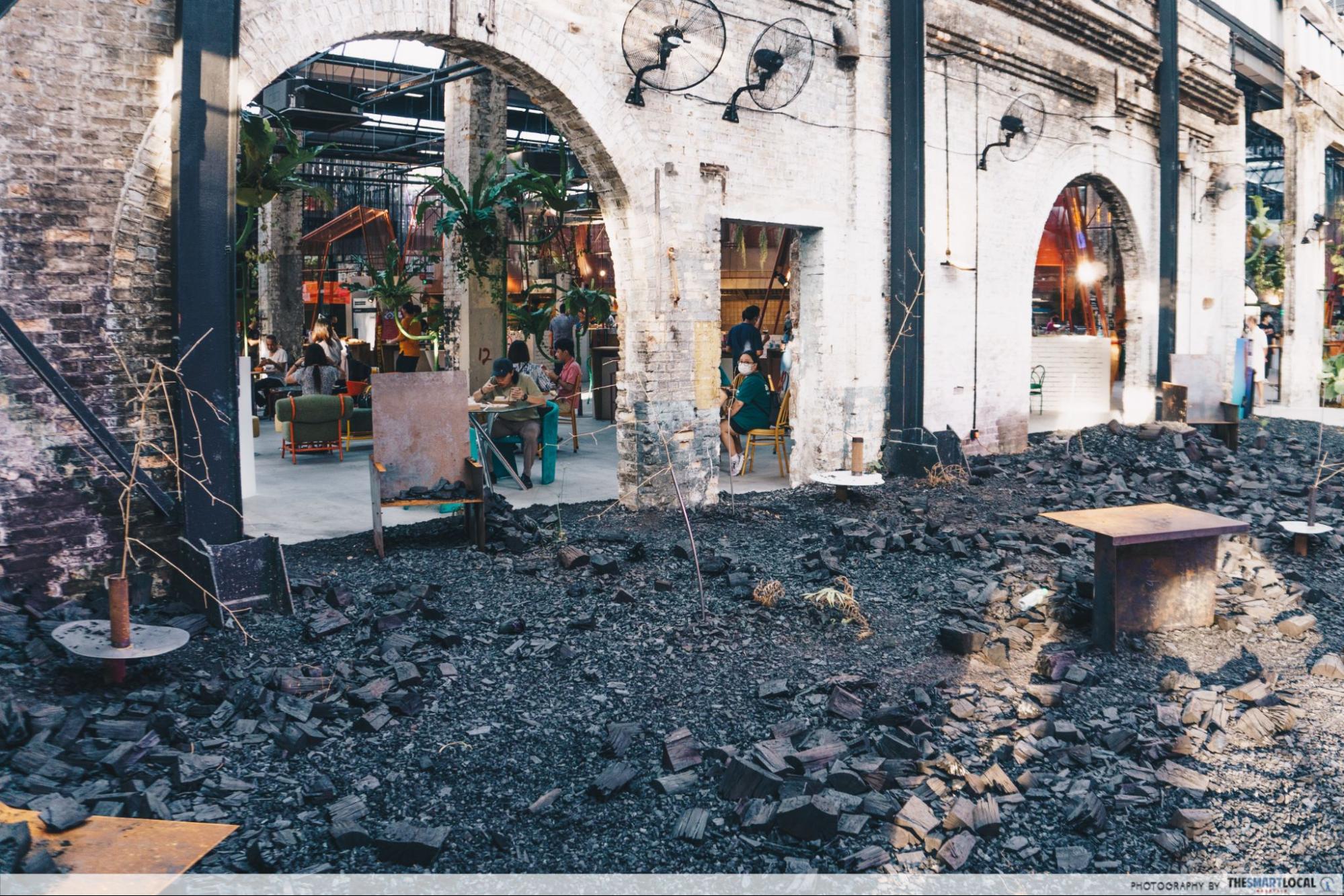 With Tiffin At The Yard's recent launch at Sentul Depot, this historic building is now a popular and must-visit lifestyle destination in Kuala Lumpur.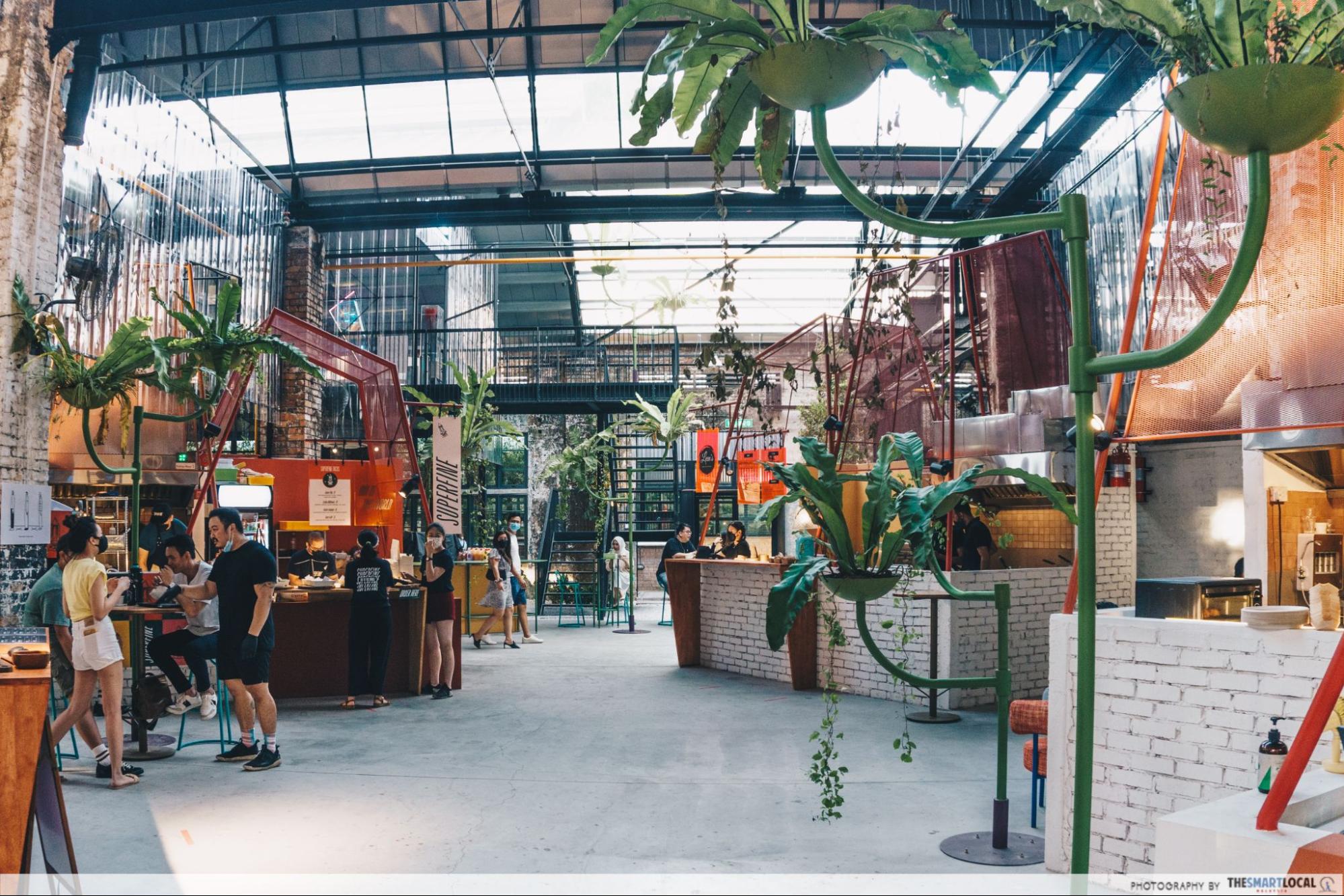 ---
15 vendors with tantalising food options and two cocktail bars
---
Those  with adventurous palates will appreciate the food court's offerings of  various  food from different continents that they can try along with a variety of cocktails and drinks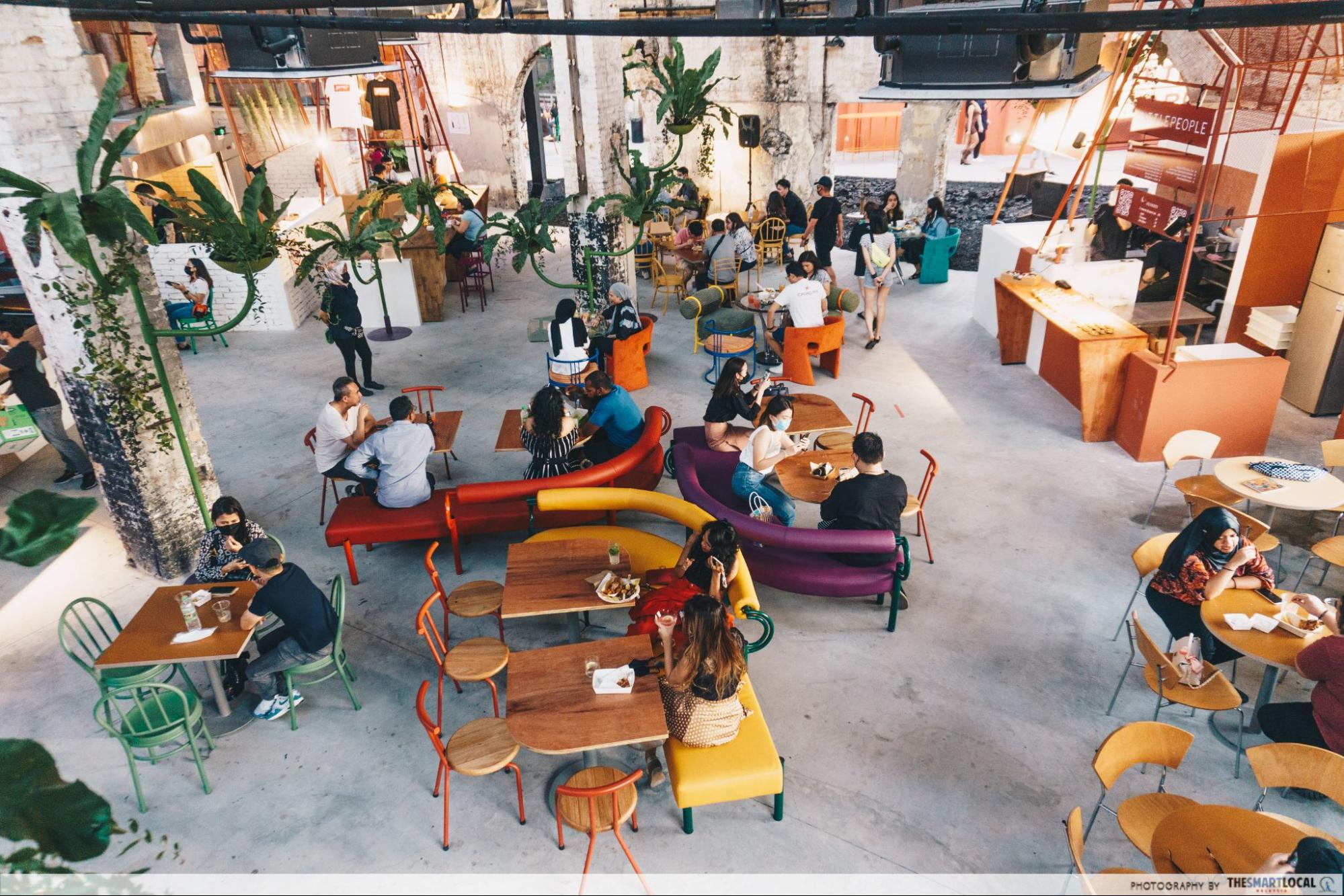 There are Spanish paellas from Olivia Deli, authentic Portuguese egg tarts from Casa Lisboa and Afro-Caribbean sandwiches from Jojo's all waiting to be tried by hungry visitors.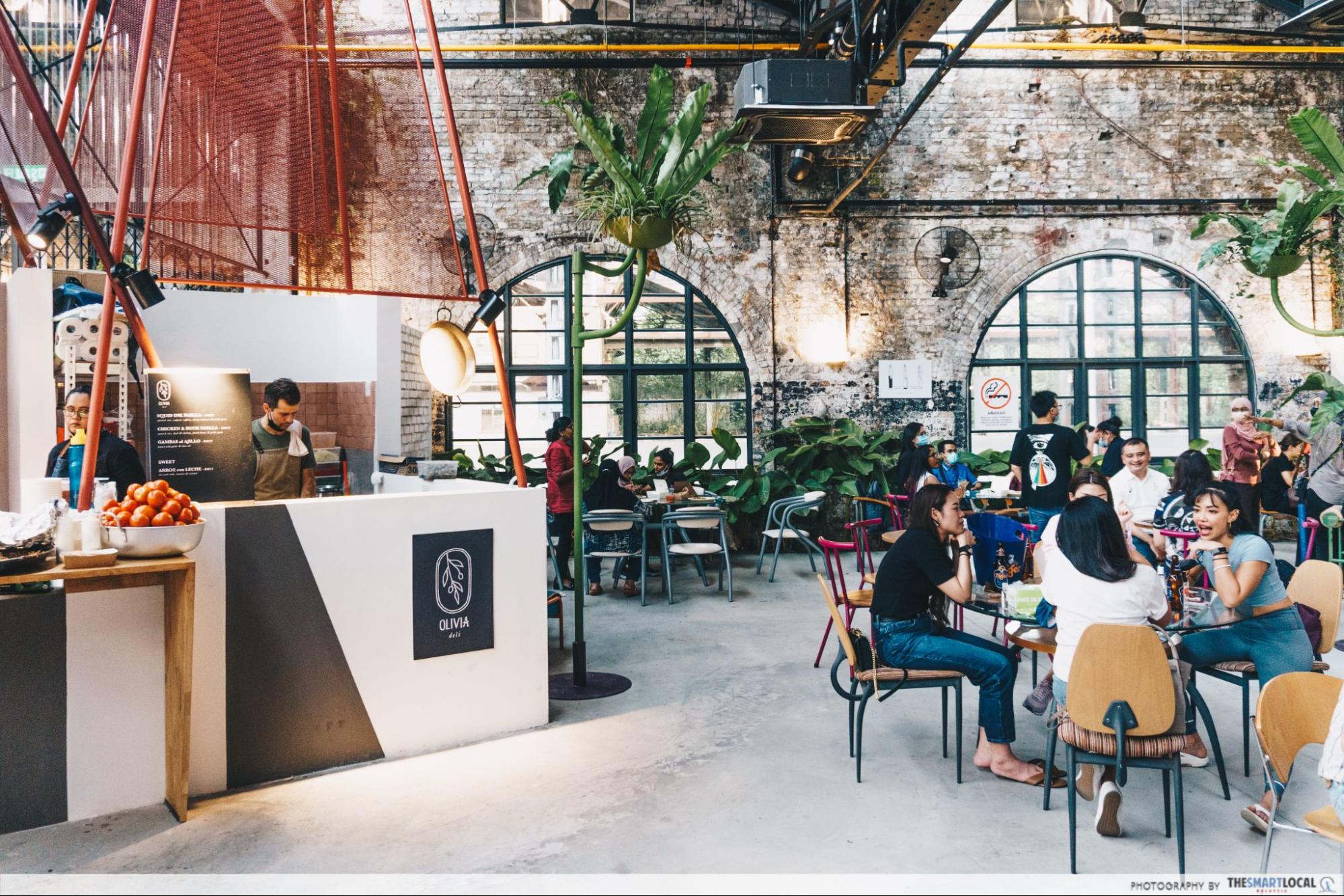 There are even options for more health-conscious individuals and those with dietary restrictions. Herbivores is a vegan and vegetarian-friendly food vendor that serves plant-based menus such as banh mi rolls and high-fibre chicken burgers.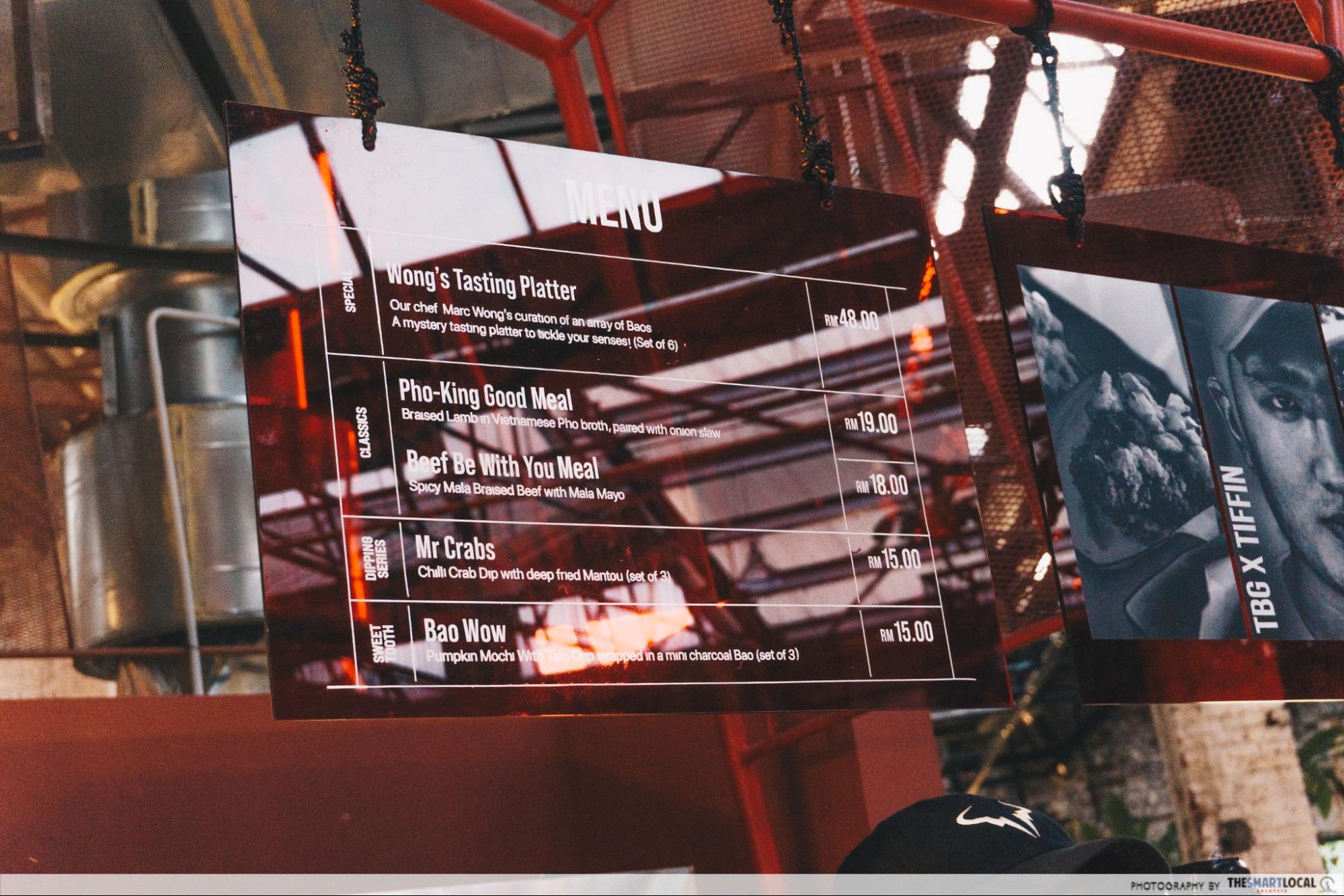 For dessert, well-known ice cream parlour Licky Chan can be found selling their uniquely flavoured ice creams that's a treat for those with a sweet tooth. 
We recommend Wong's Tasting Platter – half platter (RM30.45) from The Bao Guys and Scallop Millionaire (RM28) from Superfine Tacos, as well as lamb kebabs (RM17) from Leens Middle East Kitchen.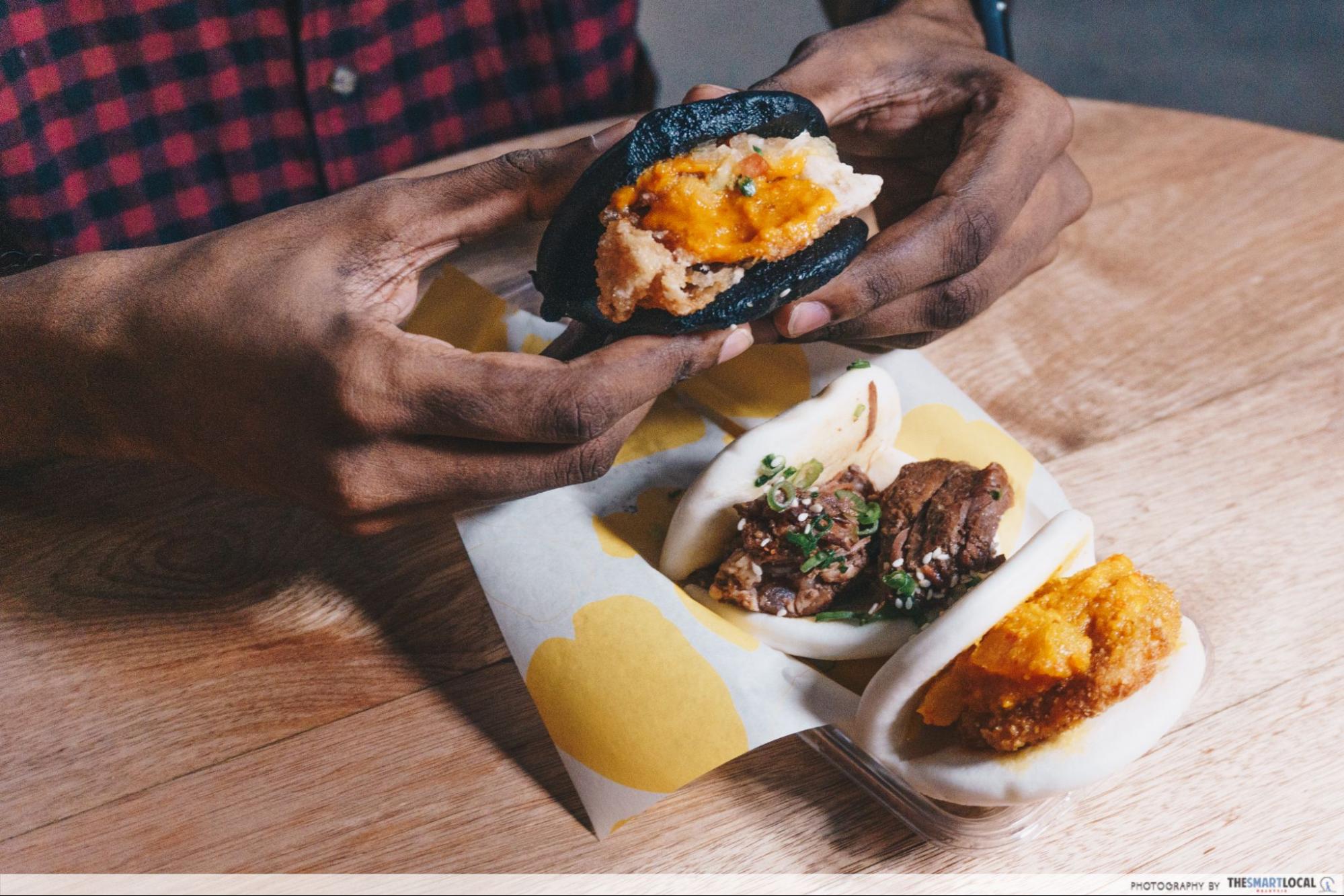 The Bao Guys's soft, fluffy bao buns come with interesting fillings such as Taiwanese braised beef; prawn and chicken patty with Nyonya sauce; and chicken coriander with hot sauce and mango salsa that bursts with luscious flavours in your mouth.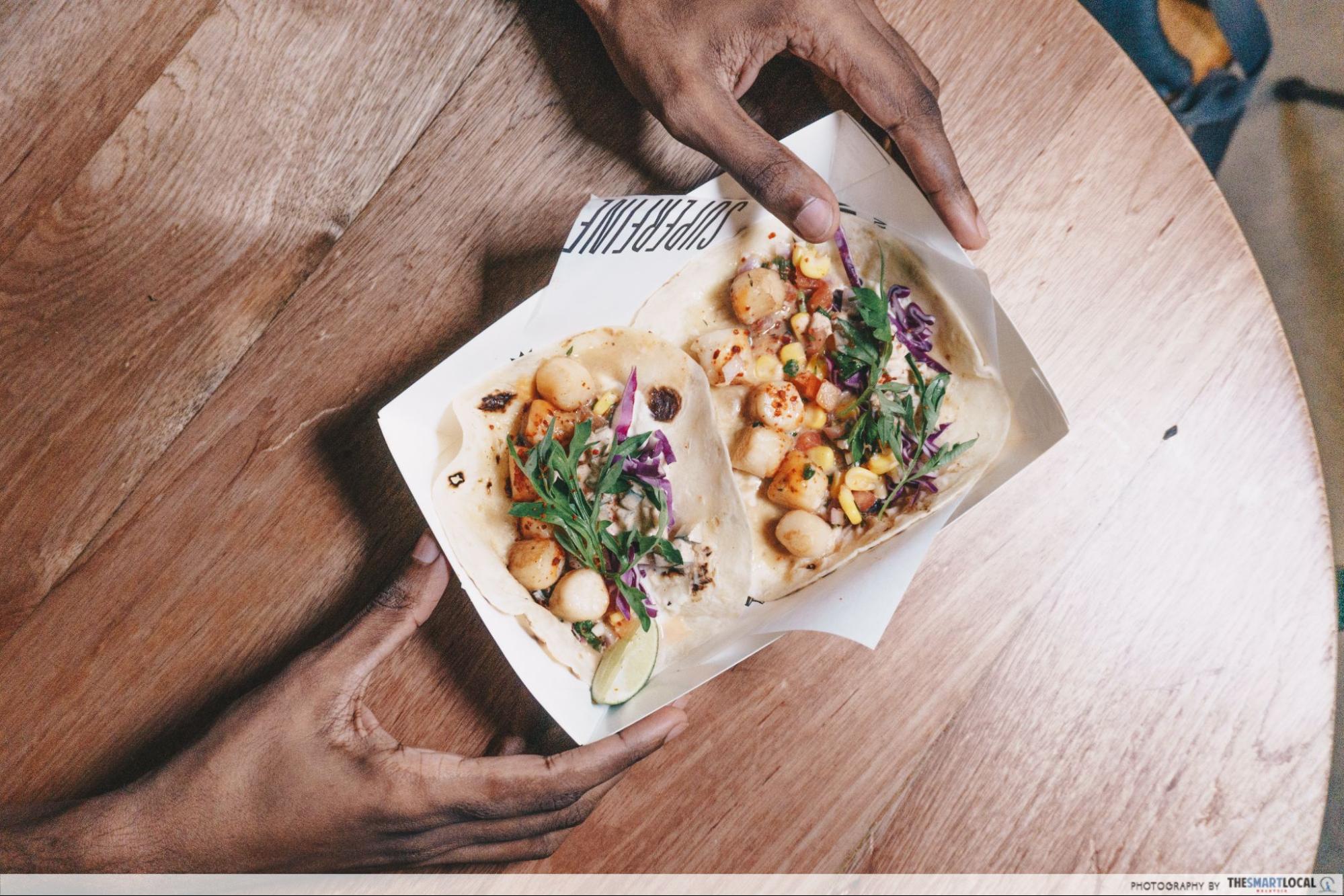 The scallop tacos from Superfine is a cross between Asian and Mexican flavours. They are soft tortillas topped with smokey scallops and crunchy vegetables and doused with a tangy sauce.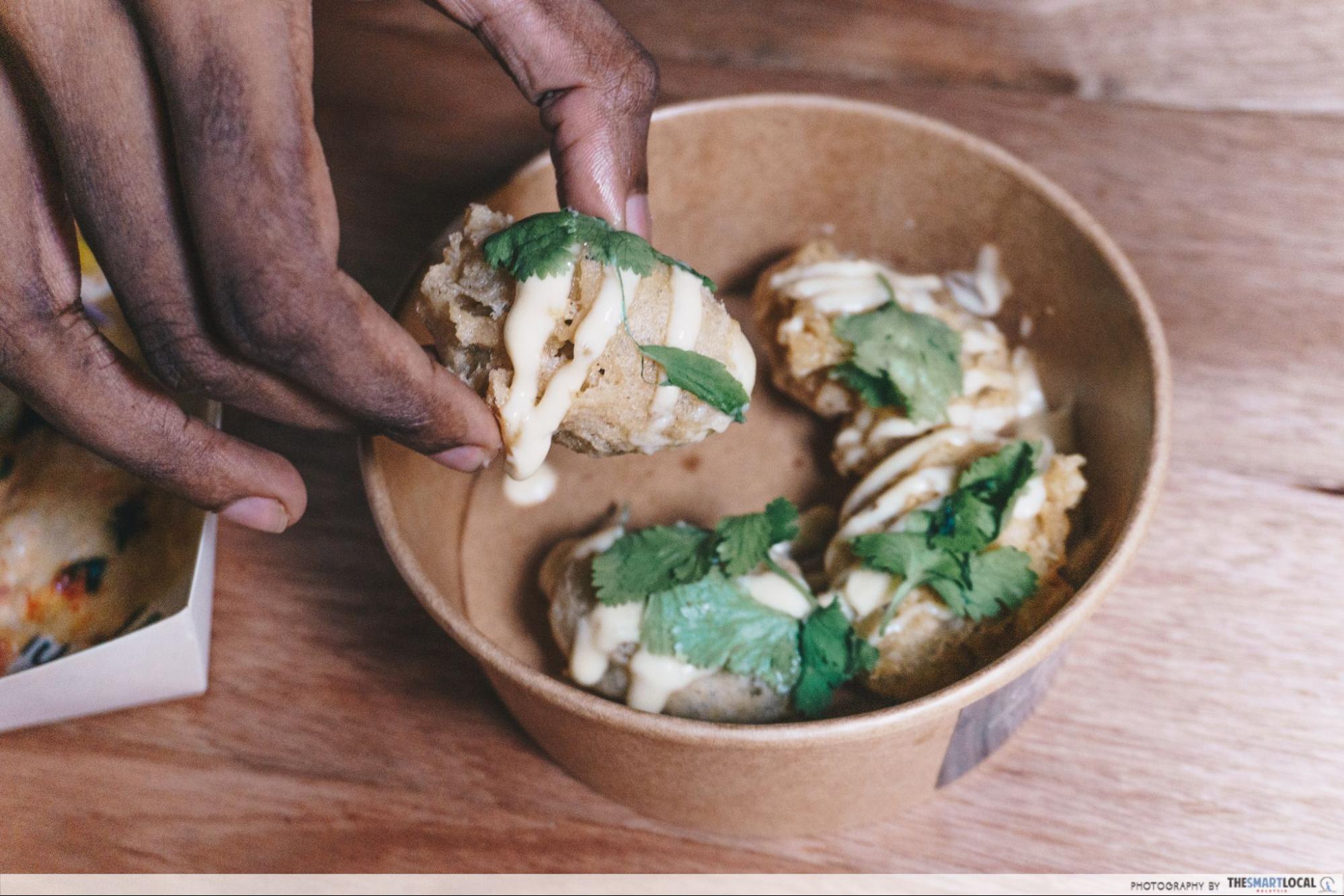 If you're a meat-lover, Leens Middle East Kitchen's crispy, fried lamb meatballs are served with creamy hummus sauce and fresh herb garnish. Though the kebabs have a nice crunch due to their deep-fried exterior, the tender lamb melts in your mouth with a rich creamy taste.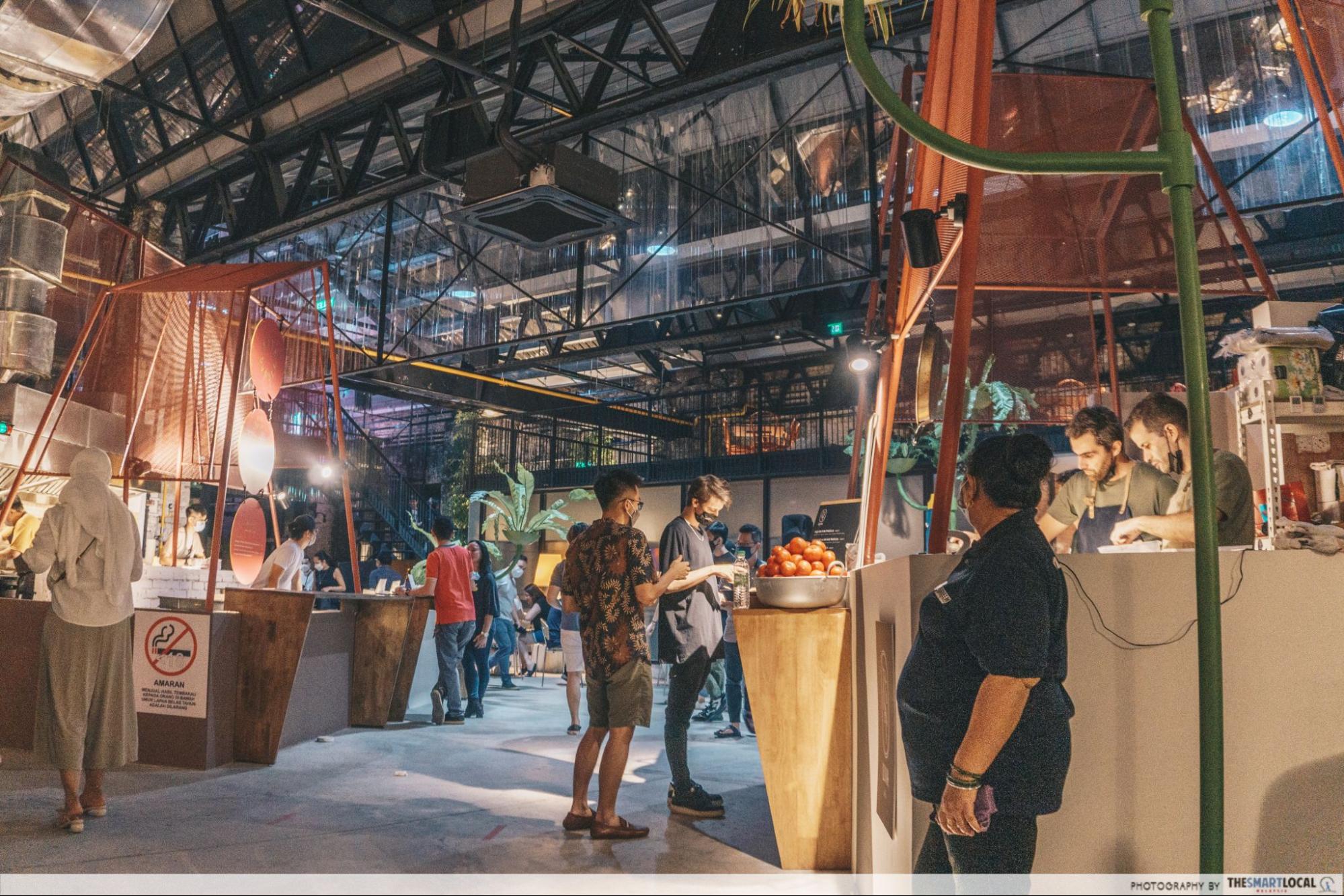 Besides food,  the Wine Bar at the food court has a selection of house wines (from RM20 per serving) and other signature cocktails served by local bartenders. There's also a Tiger Beer Bar to quench your thirst with classic Asian lagers (from RM15 per bottle). 
---
Rustic backgrounds and artsy installations for IG-worthy photos
---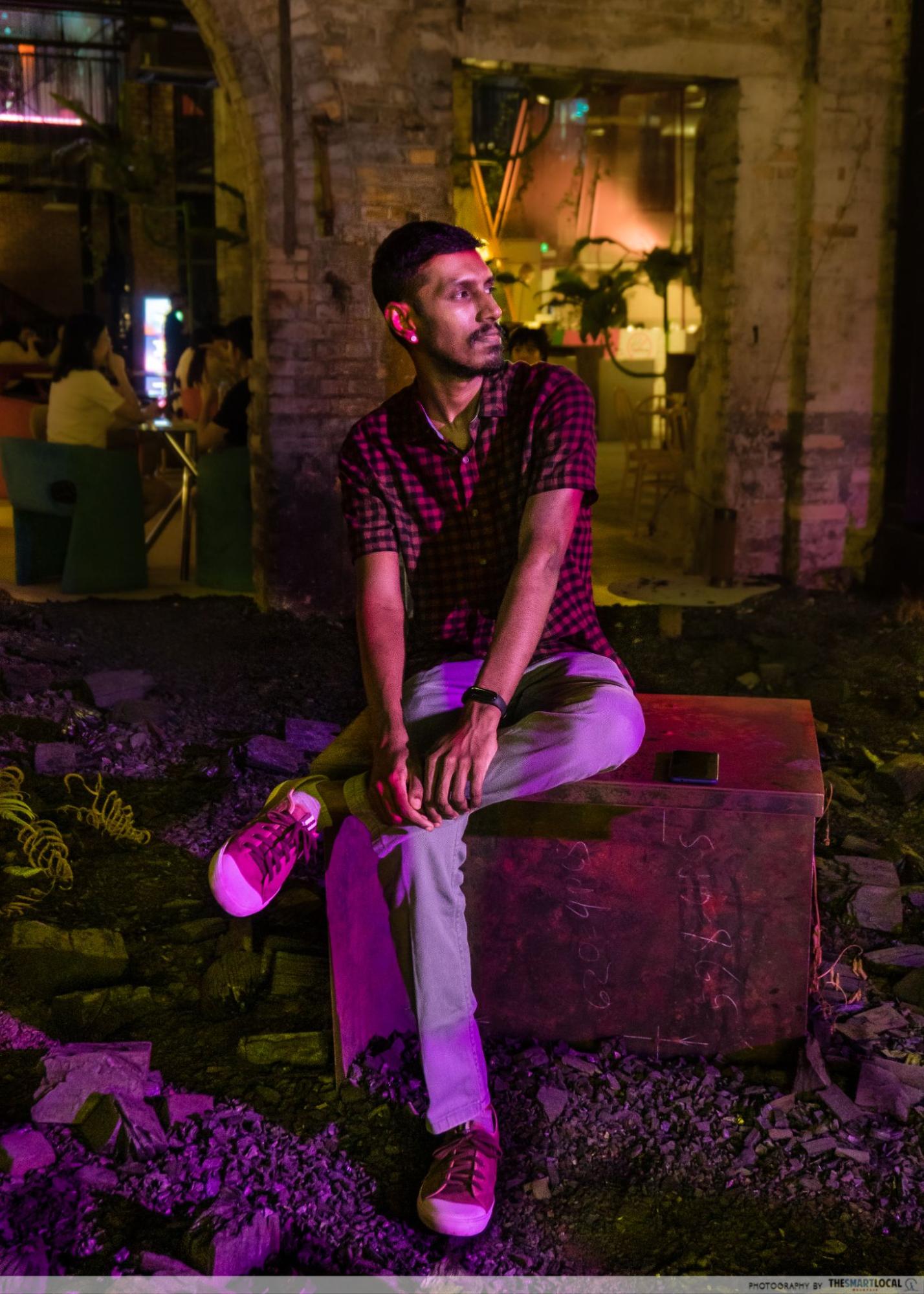 Those who are looking to take photos to remember their time spent here can find Instagram-worthy corners at the food court. The old, rustic backgrounds of the Sentul Depot building coupled with Tiffin's art installations by local artists such as Sputnik Forest and The Tottie Object are perfect backdrops for photos.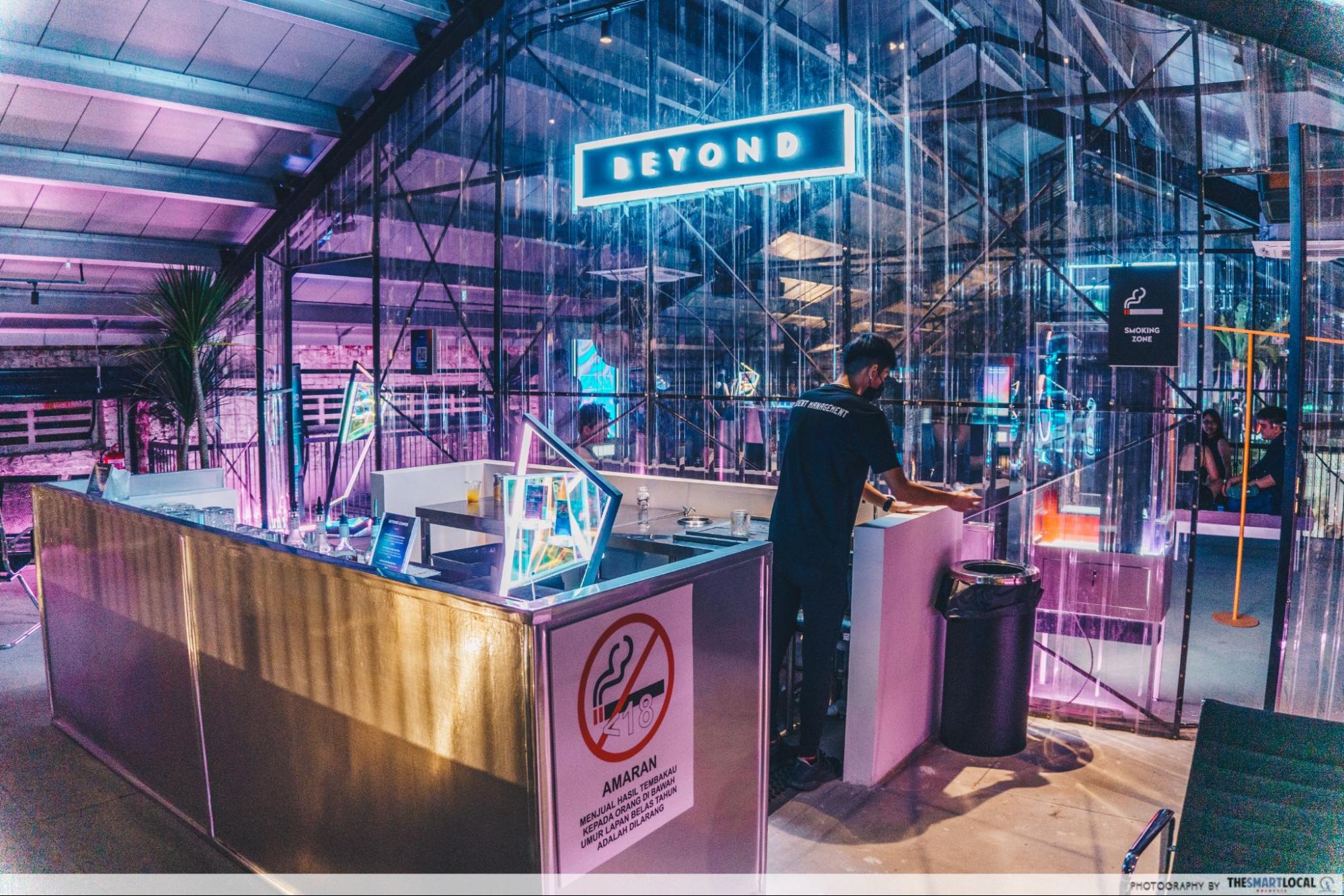 The entrance, with a large shop sign and attention-grabbing pink studio lights to match the coral-themed decor, is the most favoured selfie spot by visitors.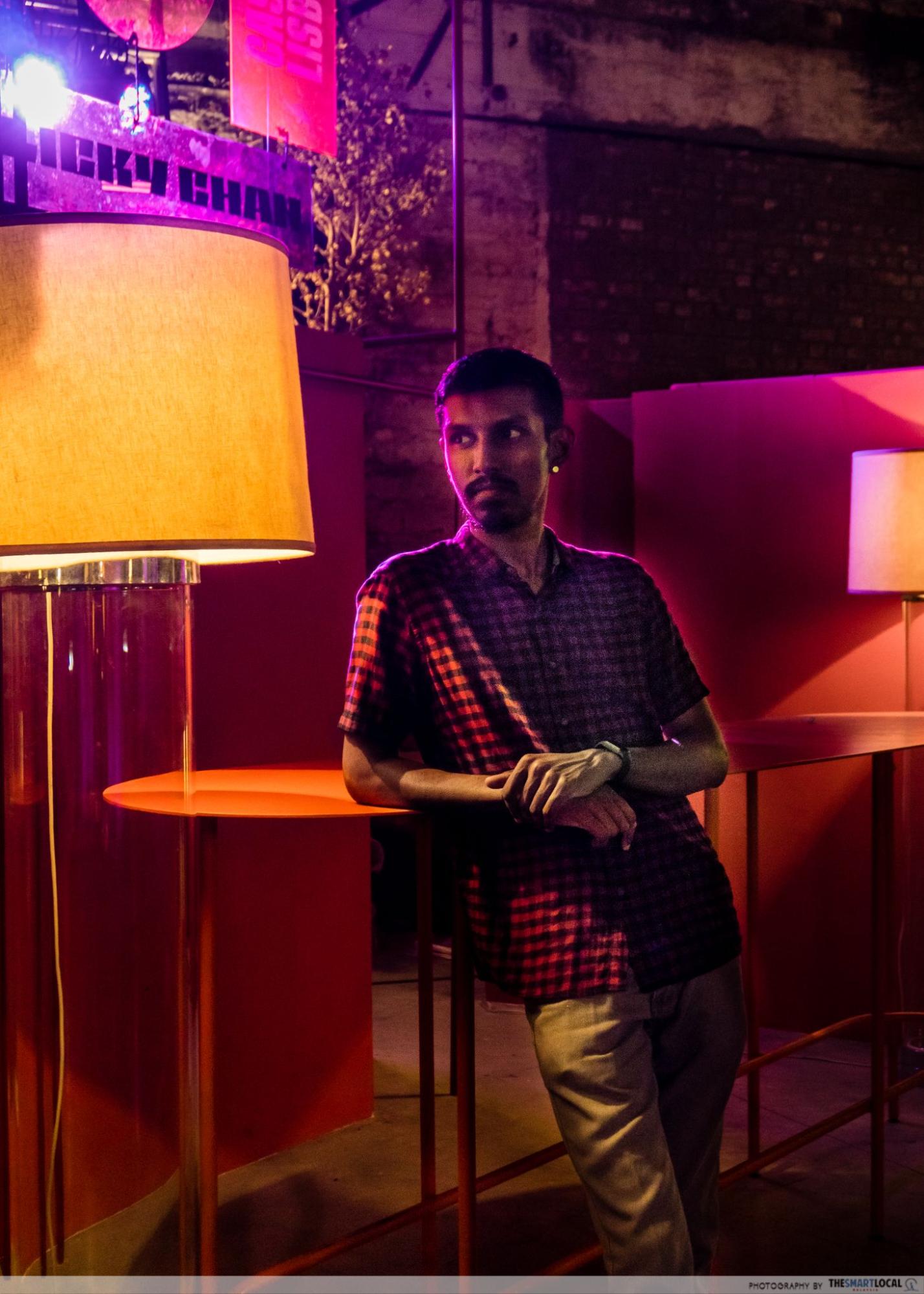 You can also take photos at the food court's various seating areas while enjoying the food and chit-chatting with your friends. Or head to the BEYOND Lounge, where you can indulge in music, drinks and art through a carefully curated programme designed with neon lights for your viewing pleasure.
---
Tiffin At The Yard in Sentul Depot
---
From tasty cuisines from various parts of the world to special cocktails and cool background music and artistic spaces for photo ops, Tiffin At The Yard in Sentul Depot is a new hub in KL that may just be your next food haunt.  
Its modern dine-in concept in a century-old building is a great place to hang out with your friends. Rotating food vendors here guarantee that there is always something new to look out for.
Address: PT189-PT183-PT185 Jalan Strachan, Off Jalan Ipoh, Sentul, 51100 Kuala Lumpur, Federal Territory of Kuala Lumpur
Opening hours: Thur & Fri 5PM-12AM | Sat & Sun 10AM-12AM (Closed Mondays to Wednesdays)
Tiffin At The Yard Website | Facebook
Read more interesting features of places in KL:
---
Photography by Danny Ko and Siva Selan.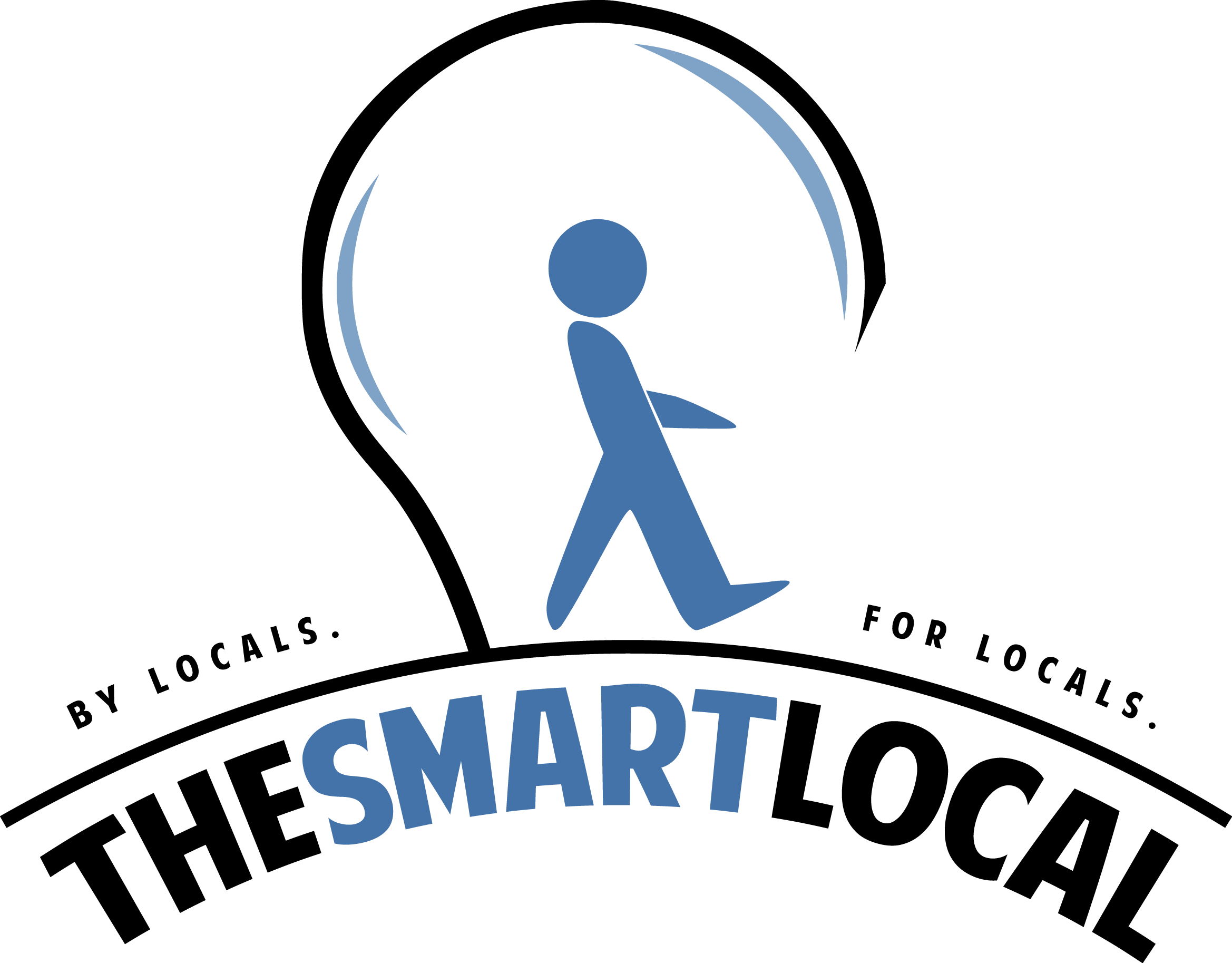 Drop us your email so you won't miss the latest news.