Malaysian gyms offer free online fitness classes
---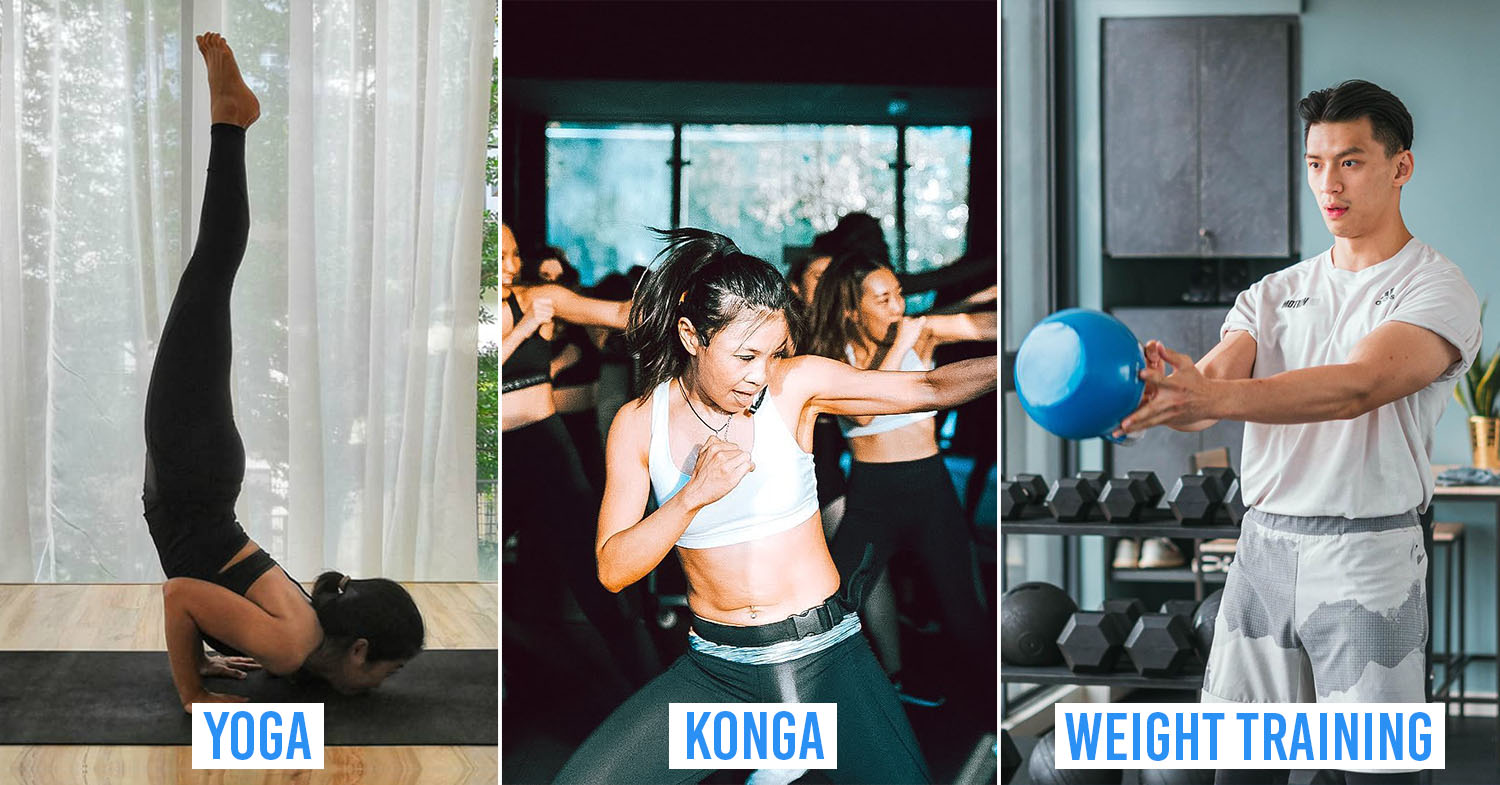 Image adapted from: @shakiragetsfit, @ministryofburn and @motionlabmy
The MCO put a stop to a lot of our usual daily routines, but Malaysians found ways to still have a semblance of a normal life despite being confined to only the spaces of their homes.
With cooking, working and learning all taken care of through new measures in place, fitness enthusiasts are also making sure that the #fitspofam continues to stay active. From yoga all the way to martial arts, check out these 10 gyms conducting live workout classes online to keep up with your usual sweat sesh.
---
1. Hot Yo Studio – plan your own flow
---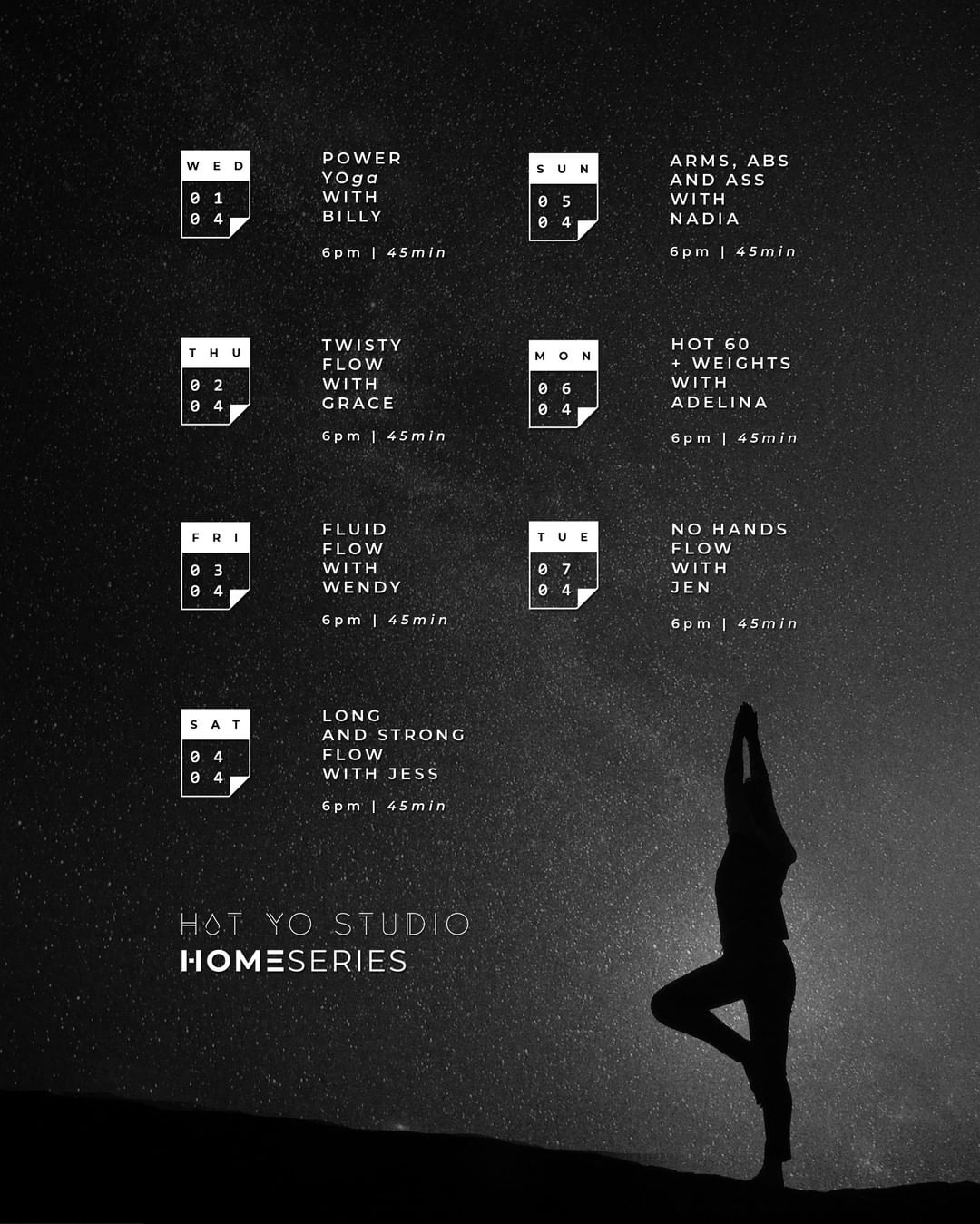 Image credit: @hotyo.studio
If you prefer a quick 20-minute yoga sesh every now and then, Hot Yo Studio livestreams their classes everyday at 6PM all throughout the MCO period.
Each class is led by a different instructor with specific areas of focus spanning from detox, breathing, mobility, flexibility and more. Their type of classes vary weekly, so make sure you follow their social media pages closely if you'd like to properly plan your own regime.
Find out more about their classes here.
---
2. OhanaJo Studio – a transformational yoga experience
---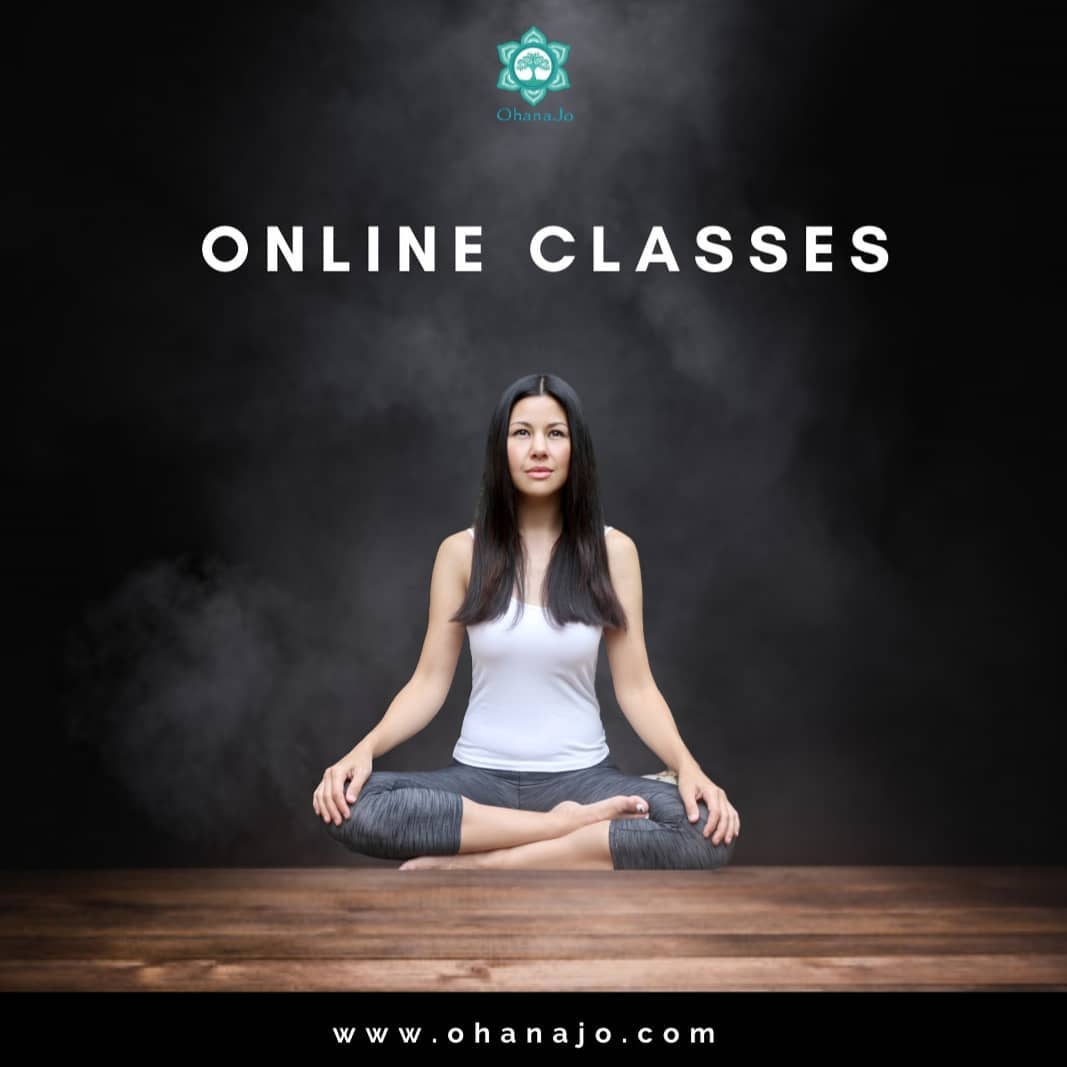 Image credit: @ohanajostudio
While yoga is already all about achieving inner peace, OhanaJo Studio highlights it in greater detail by having specific classes that focus on different mental health areas.
Their talk on how to combat procrastination takes place at 7AM on Instagram Live everyday, so make sure you're up bright and early to take notes of that.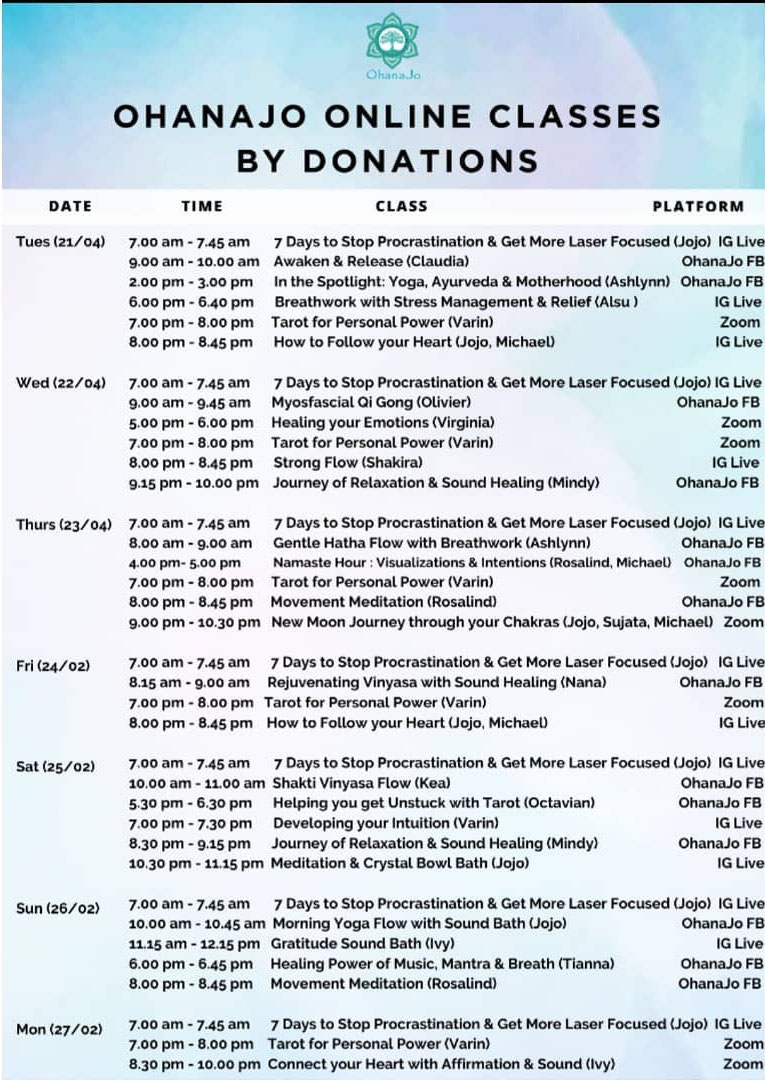 Image adapted from: @ohanajostudio
Meanwhile, other topics such as the power of tarot, emotional healing, visualisations, and many more happen later in the evening on Zoom and Facebook.
Being one of the largest yoga and sound healing studios in Malaysia, they seek to create transformational healing experiences through meditative breathwork and the therapeutic benefits of sound healing at the end of their sessions.
You can expect to hear soothing sounds from their collection of Crystal and Himalayan bowls, gongs and chimes for the ultimate relaxation journey.
Find out more about their classes here.
---
3. The Flow Studio – yoga classes anytime you want
---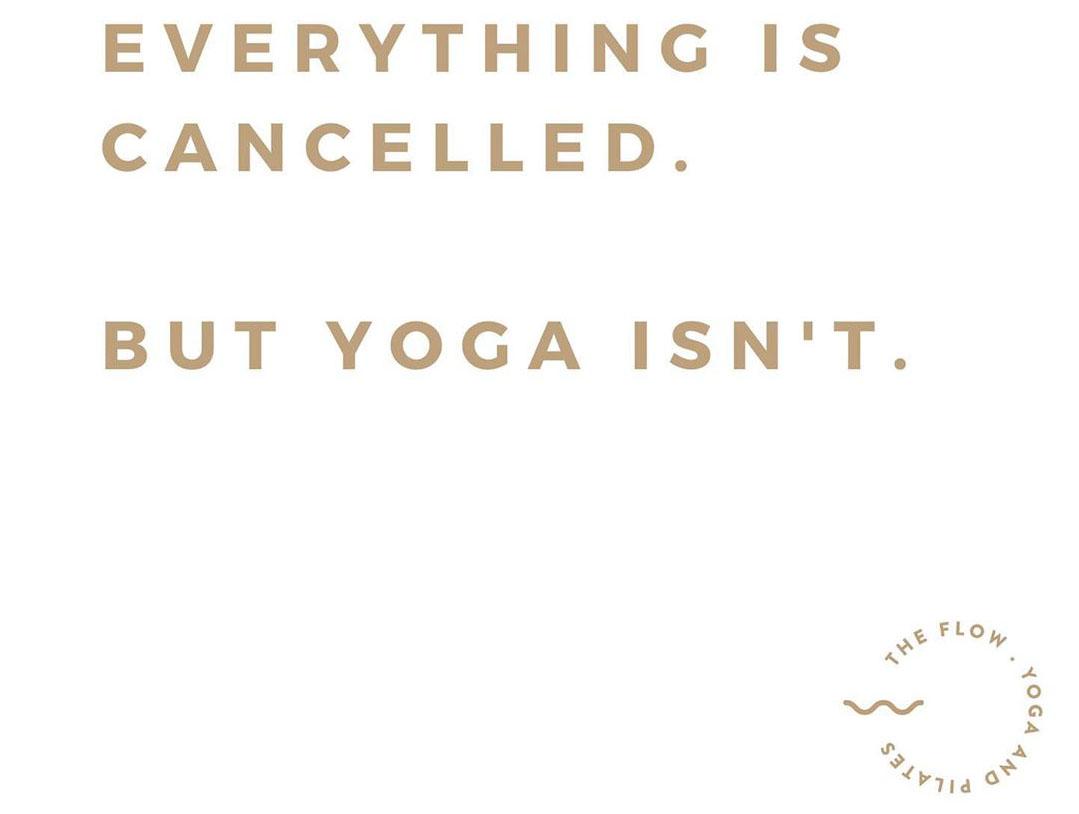 Image adapted from: @theflowstudio
The Flow Studio's sweat-inducing yoga sessions are great for those feeling mentally agitated as they will help you achieve that much needed calm state of mind.
They used to go live on Facebook daily, but have now switched to occasional weekend classes on Instagram with special guests such as So, I'm Jenn making an appearance.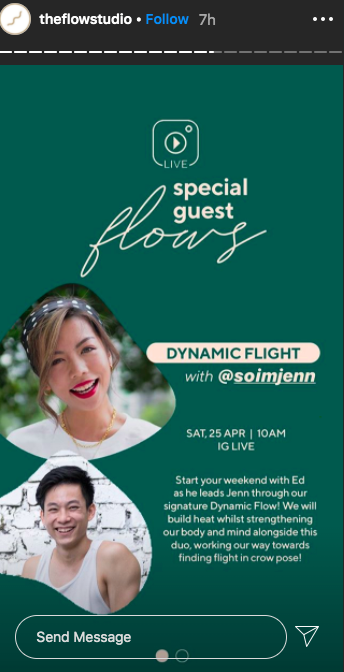 Image credit: @theflowstudio
If you have tuned into their classes and liked the way they were conducted, you may want to check out their specially curated online programme, Flow From Home. It provides 34 classes for RM199 covering a bunch of topics for you to learn the flow foundation, improve on flexibility and strength, and pick up some pilates as well.
Know what's the best part? You can replay anytime at your convenience, so there's no excuse of work getting in the way anymore!
Find out more about their program here.
---
4. Urban Spring Pilates – the pilates specialist
---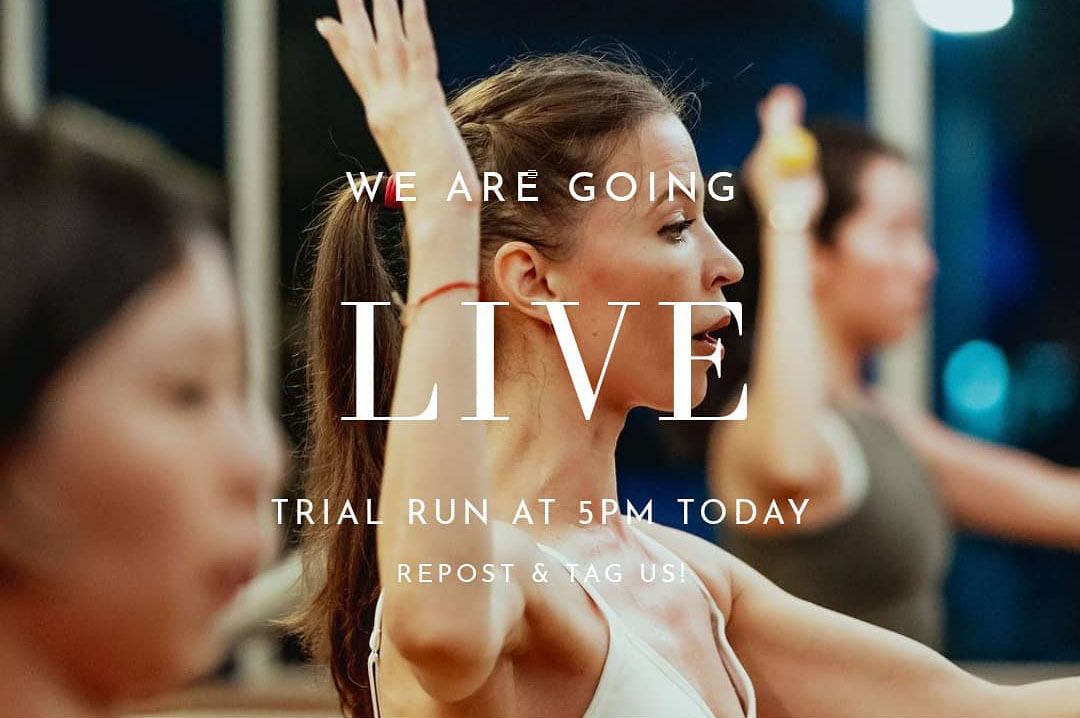 Image adapted from: @urbanspringpilates
For all the pilates enthusiasts out there, you can keep up the routine with Urban Spring Pilates on Instagram live.
They also do 30-minute yoga and barre classes with no fixed schedule yet, so be sure to follow their page closely if you don't want to miss out on those.
For the regulars who prefer sticking to a planned routine, their online membership classes conducted on Zoom are priced at RM99 for 7 days and RM199 for 23 days.
Find out more about their classes here.
---
5. FlyProject – providing you professional equipment right at home
---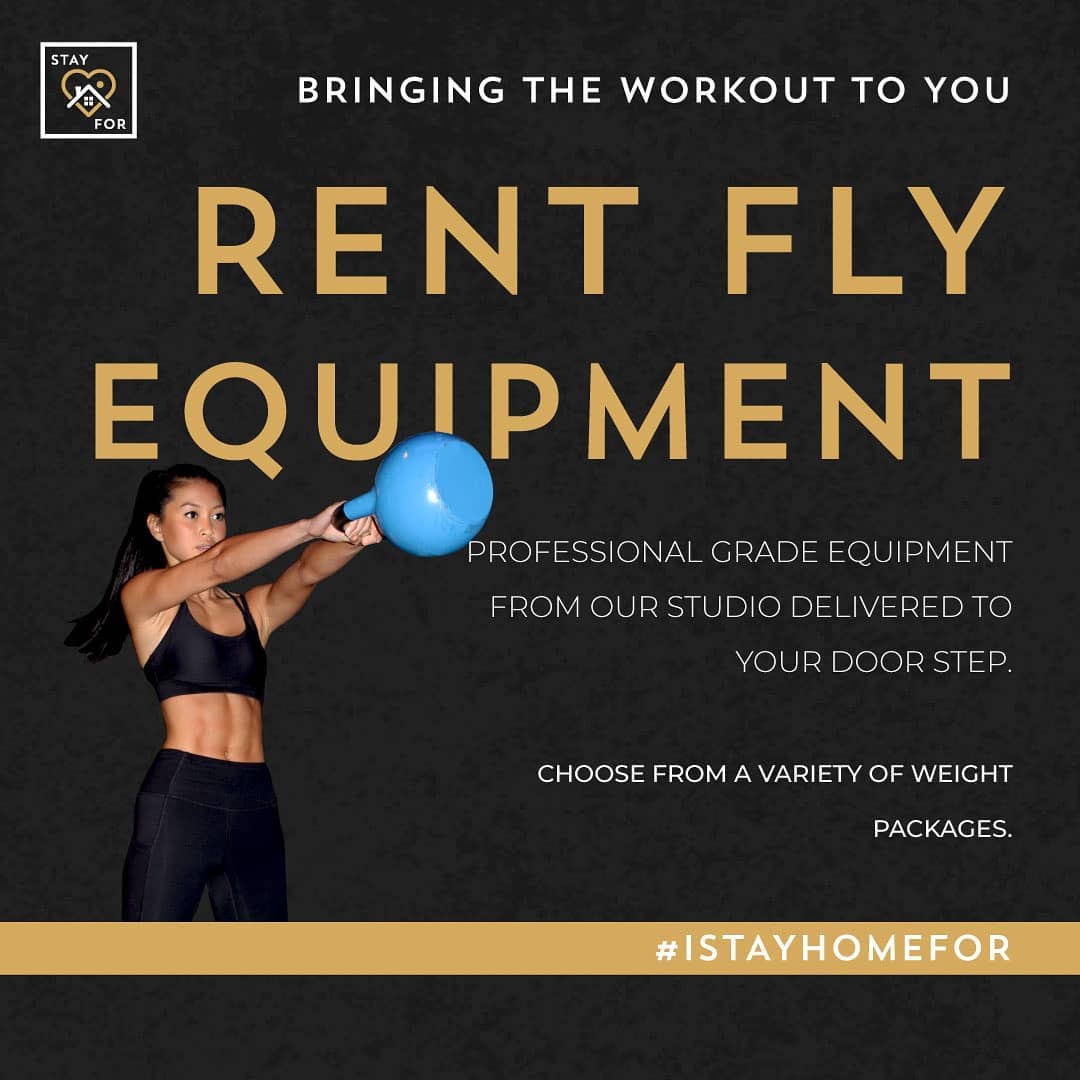 Image credit: @flyproject.co
Gym rats and adrenaline junkies know there's no better way to improve your mood than to get into some blood-pumping, high-energy HIIT routine.
Other than the usual daily live workout classes on Instagram at 5PM, FlyProject also rents their weight equipment or bikes for RM99 a day for those looking to up their fitness game. Their weight equipment package is pre-arranged for you to suit your fitness level, so if you're a newbie, you'll be given lighter dumbbells and resistance bands.
Find out more about their classes here.
---
6. Ministry of Burn – multiple workout classes a day
---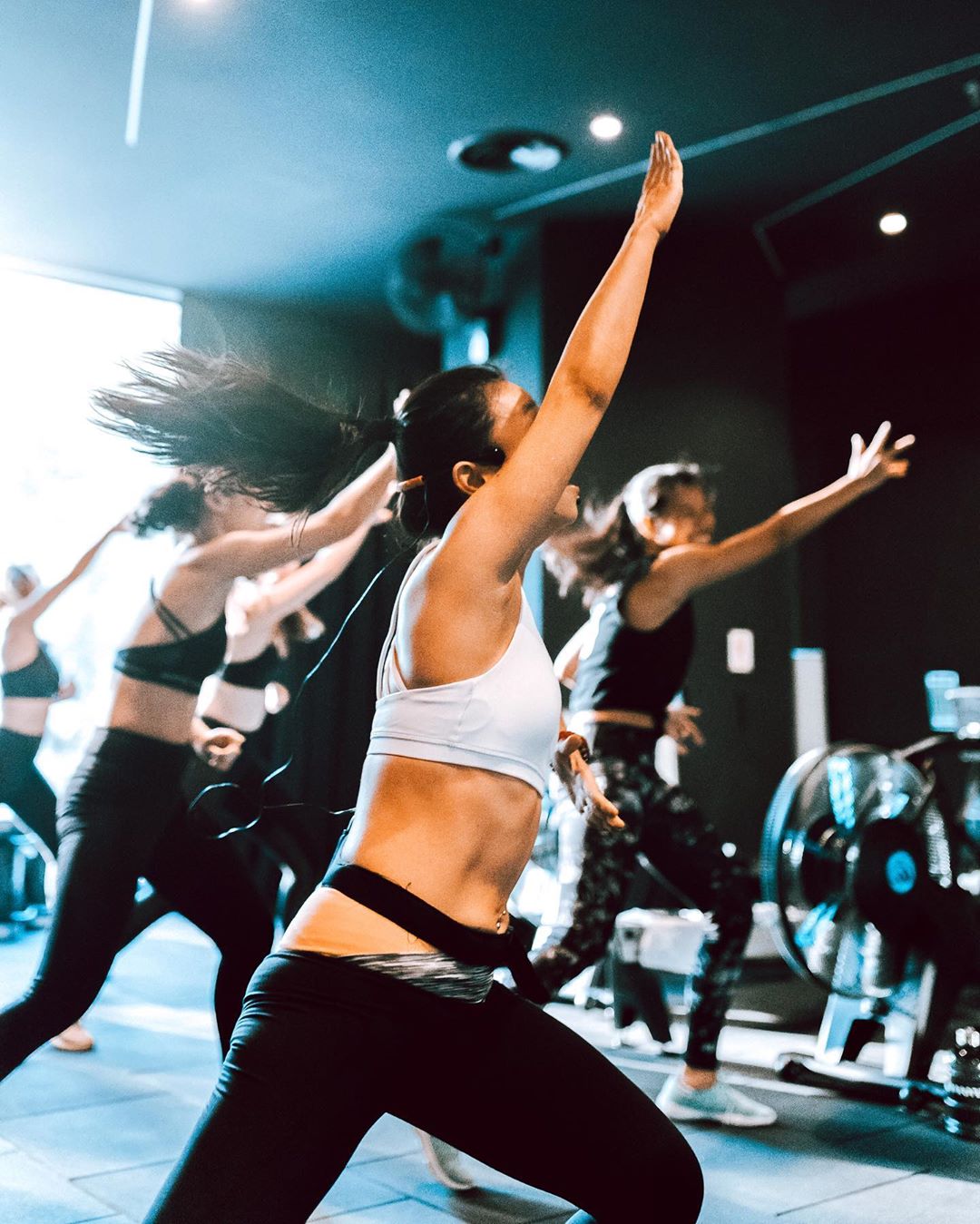 Image credit: @ministryofburn
Also HIIT-focused, Ministry of Burn goes live with multiple classes daily at 8AM, 5.30PM and 6PM on weekdays, and 10AM, 11AM and 4PM on weekends. Their schedule will be posted weekly on their Instagram Stories so you can pop over to view their highlights if you missed it.
They also conduct yoga and konga dance sessions – a high intensity fusion of boxing, cardio, dance and sculpting. If you're interested in that, keep up to date with Konga Instructor Emily Shi Thu on their Instagram to find out when she goes live.
Find out more about their classes here.
---
7. Tribe Boxing Studio – for the boxers
---

Image credit: @tribebx.co
Boxing classes may sound intense, but the satisfying session might just help you get rid of the cooped up feeling.
Tribe Boxing Studio's boxing classes go live on Instagram daily at 5.30PM. If you're a beginner without a punching bag at home, fret not, as their classes only consist of shadow boxing for now.
Find out more about their classes here.
---
8. MuayFit PJ – simple workout routines with martial arts coaches
---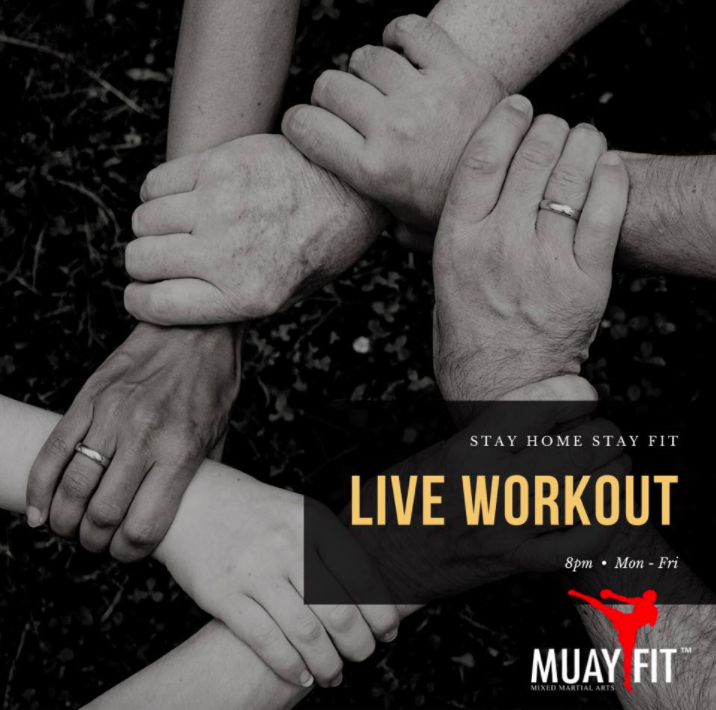 Image credit: Muayfit Petaling Jaya
Prior to the MCO, MuayFit PJ teaches self-defense classes such as Brazillian Jiu-Jitsu, boxing, muay thai, mixed martial arts, and more. Now, they are toning it down with simple workout routines for those who want to stay active during the MCO.
If you can keep up with the coaches' stamina, follow MuayFit PJ's classes streamed on Facebook live on Monday to Friday from 8PM to 8.30PM.
Find out more about their classes here.
---
9. Motion Lab – specialised bodyweight training
---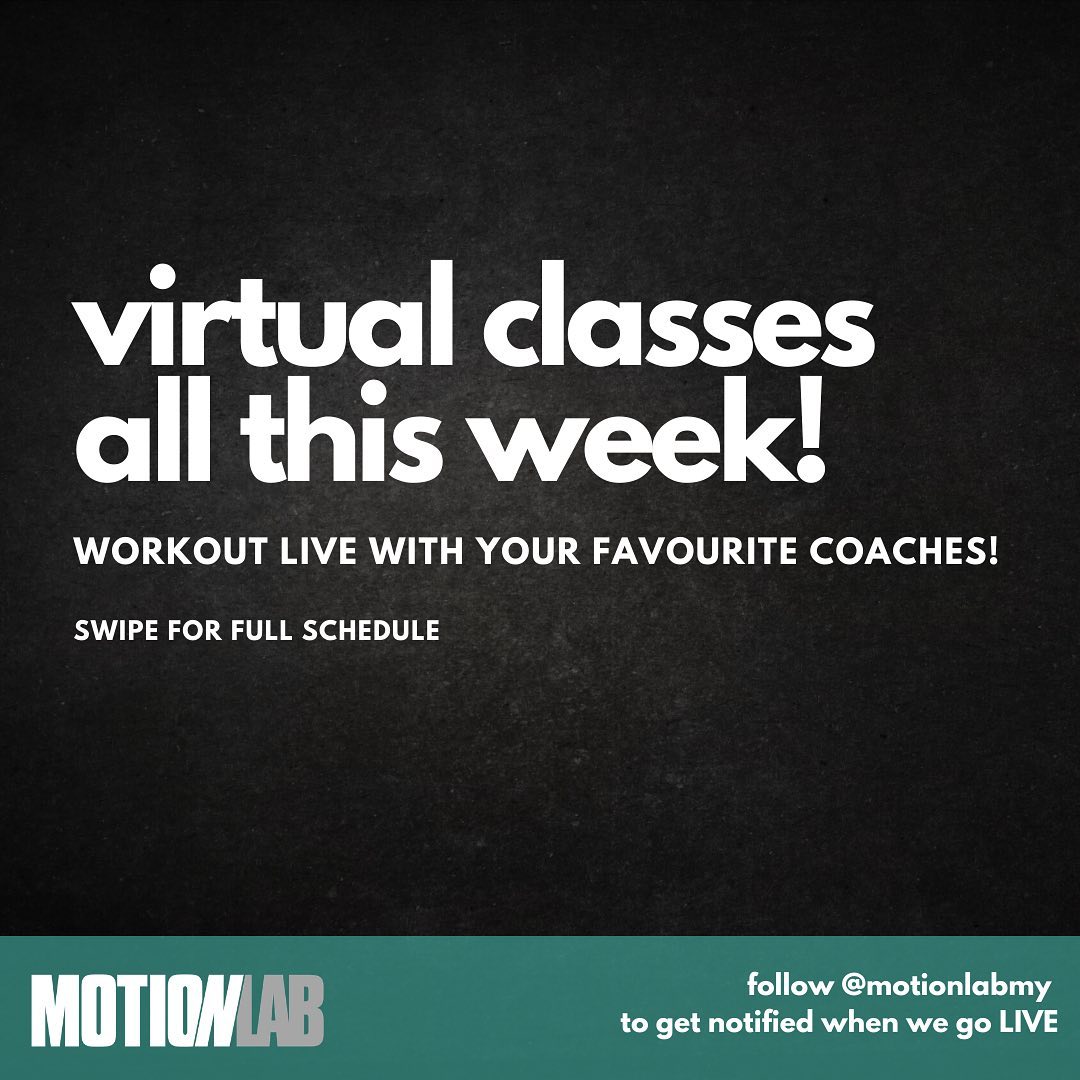 Image credit: @motionlabmy
For a more focused strength-training programme, Motion Lab does integrated bodyweight training exercises live on Instagram twice to thrice a week.
Their famous programme called the Animal Flow is apparently a crowd's favourite. Termed an innovative fitness programme that will have you down on all fours and on the ground most of the time, you can expect to have a challenging but fun sweat sesh for better mobility and endurance.
Find out more about their classes here.
---
10. Kuih Kapit – intimate yoga sessions
---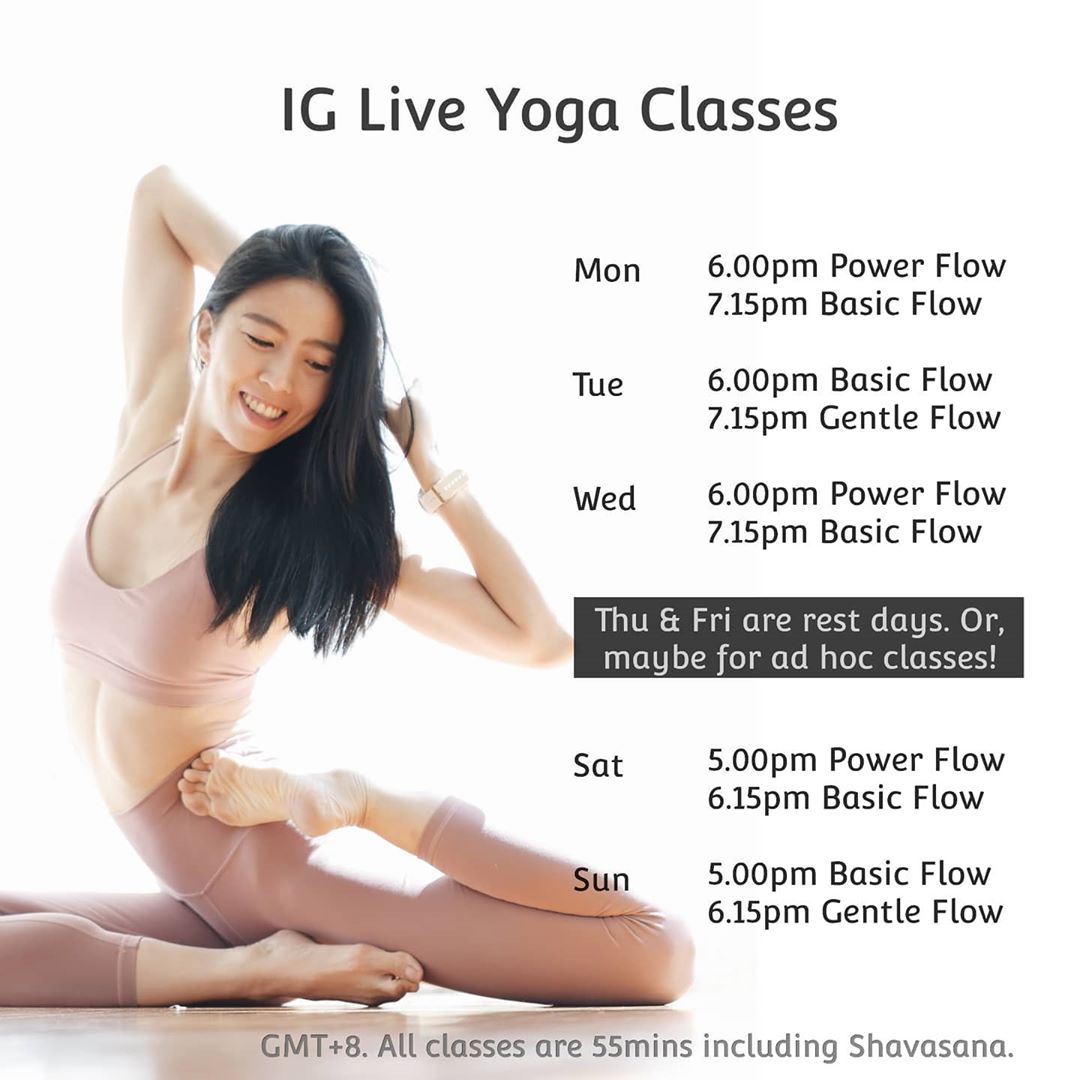 Image credit: @kuihkapit
If there's one person who can exercise anytime anywhere, no matter rain or shine, MCO or no MCO, it's yoga instructor Ang Charmaine, or more fondly known as @kuihkapit on Instagram.
She goes live on Instagram five times a week, with two evening classes on those days. There are also uploaded routines on her feed that you can follow for a quick stretch.
---
Free fitness classes online for Malaysians
---
It's easy and tempting to fall into a slump and just binge-watch all available movies on Netflix since there is plenty of time to kill now. While you should definitely grant yourself some leisure and relaxation time, exercising has been proven again and again, to be a mood booster – something we all desperately need these days to cope.
And with the readily available options of so many free fitness classes, there's really no excuse but to get off your butt and start burning off the calories and pent-up steam!
For more things to do at home while waiting out the MCO, click here:
Get more stories like this!
Drop us your email so you won't miss the latest news.