Online bookstores in Malaysia
---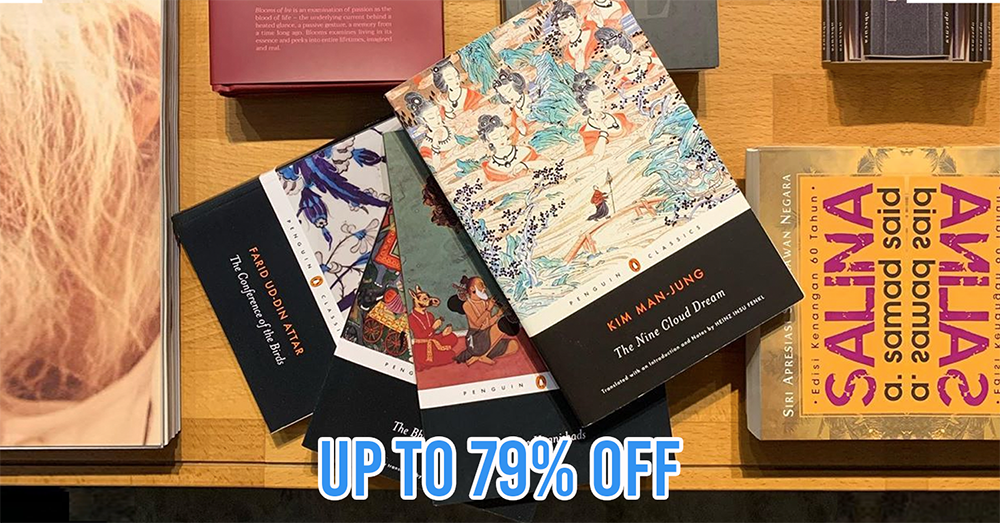 Online bookstores in Malaysia to support local and practice social distancing.
Image adapted from: @tintabudi
The Movement Control Order (MCO) has been getting Malaysians to sit still for a good cause – which comes as a new thing for those of us who usually lepak at mamaks and malls in our free time. 
So while we have movie streaming services to keep us busy during this time, check out one of the 10 online bookstores on this list to keep yourself entertained while practicing social distancing. There'll be slight delivery delays with stricter measures for MCO, but your books will be delivered all the same and you'll be supporting local businesses while you're at it. 
---
1. Books N Bobs – pre-loved books from RM4
---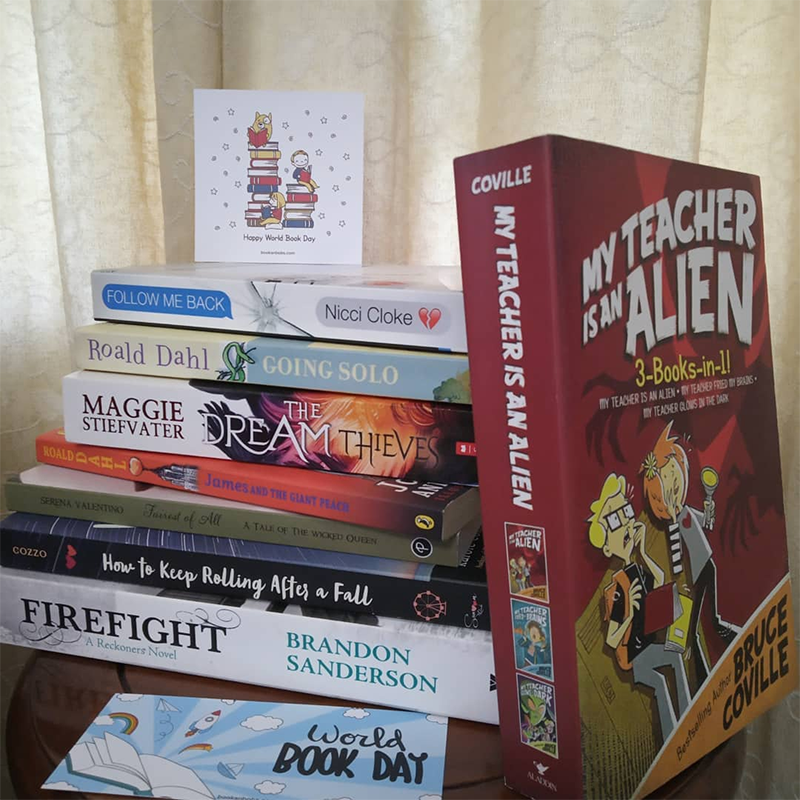 Image credit: @bev_jj
There are several places in Klang Valley for bookworms to deep-dive for free and cheap books, but staying at home doesn't mean you have to stop the thrills of sniffing around for good finds. Enter Books N Bob, an online bookstore that sells both new and preloved books from RM4. 
This spot was founded in 2016 as a shop on Facebook, but now has its own easy-to-navigate website. Here, you'll find preloved books sorted into condition categories so you'll know the wear-and-tear levels of books even while browsing online. 
You can find these books under its "Clearance Books" tab.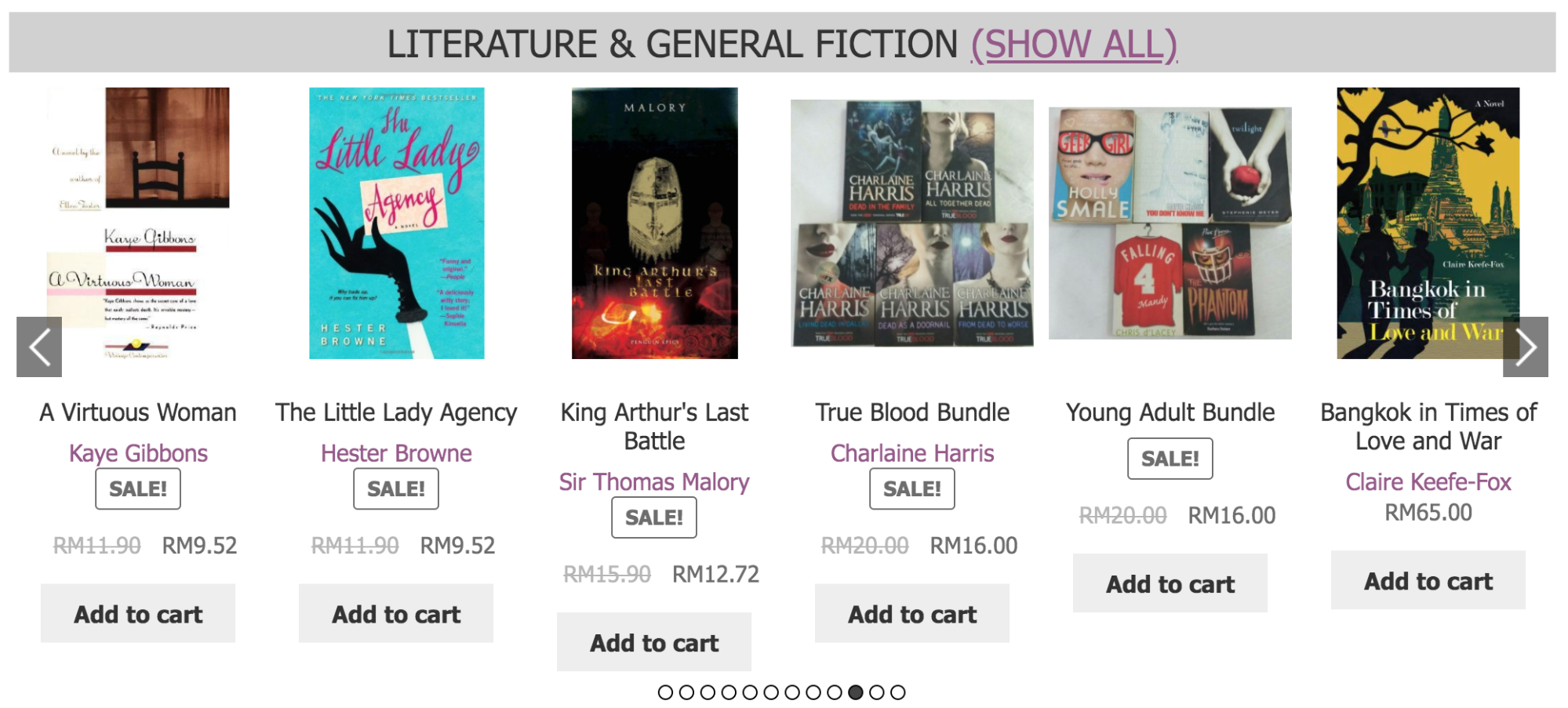 New and preloved books on its website that often have discounts on them
Image adapted from: Books N Bobs
For greater deals, there are also book bundles with 5 books for RM16, with titles in the same series or genre. And if you find yourself going over the RM100 limit with all the gems you can find here, there'll be no shoppers' guilt as you'll get free shipping on orders over RM99. 
Shop online at Books N Bobs here. 
---
2. Lit Books – Western & Asian literature 
---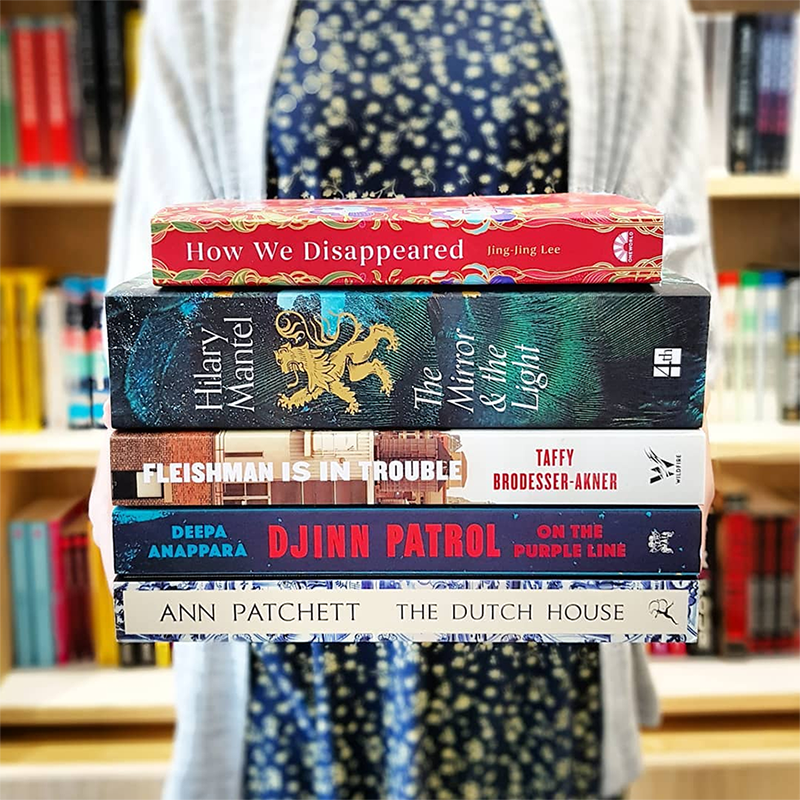 Image credit: @mylitbooks
This cosy spot in Petaling Jaya is frequented by book and coffee lovers, as it's a book cafe with tables for you to sit at and read your new purchases over a cuppa. 
While many are missing out on their cafe reading sessions with the MCO in place, Lit Books took its store online so you can still get a dose of literature books from Western and Asian authors.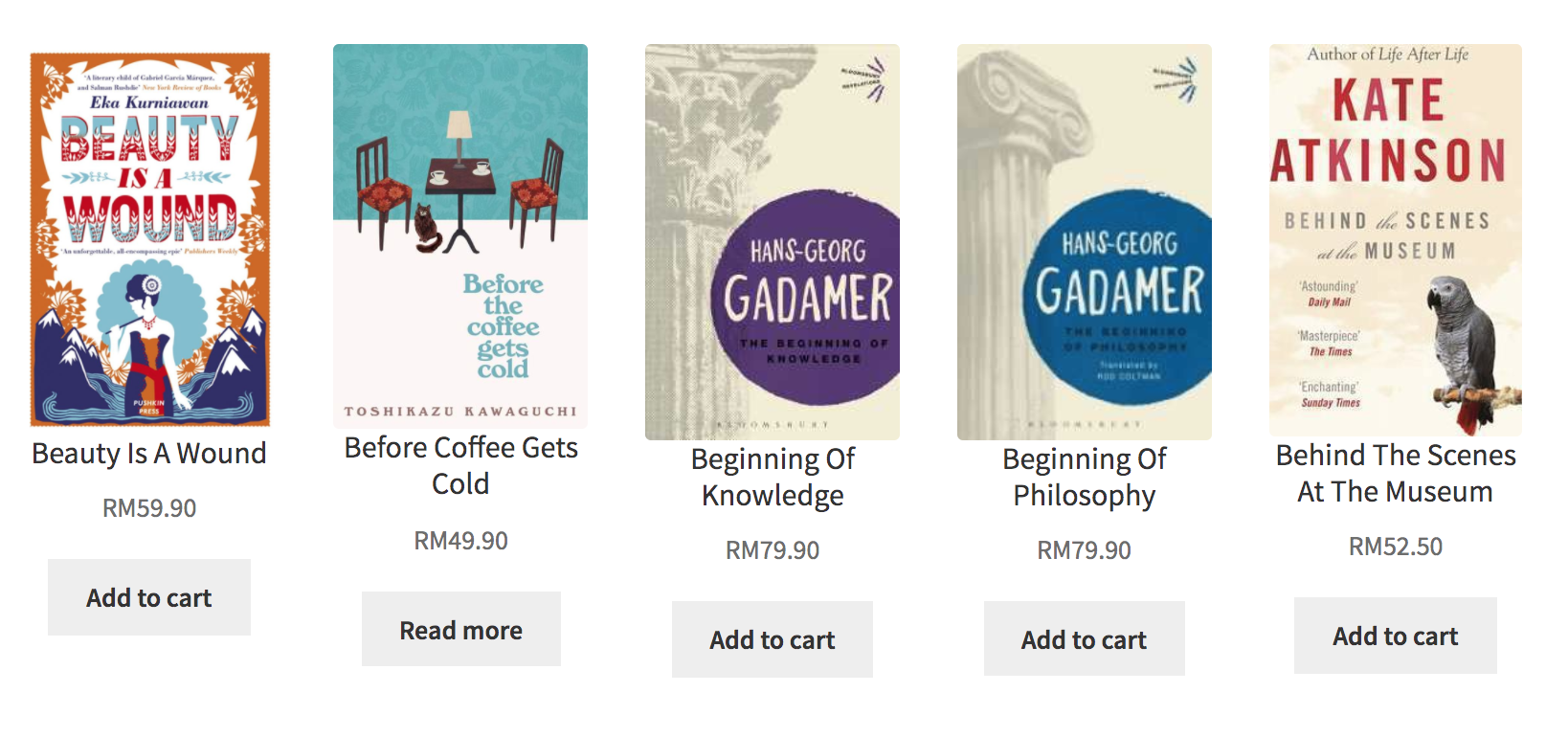 Find literature books from Western and Asian authors here
Image adapted from: Lit Books 
You're able to scroll through over 1,700 literature books, with titles from Western authors such as Jane Austen and Kate Atkinson, as well as Asian authors that include Tash Aw and Eka Kurniawan.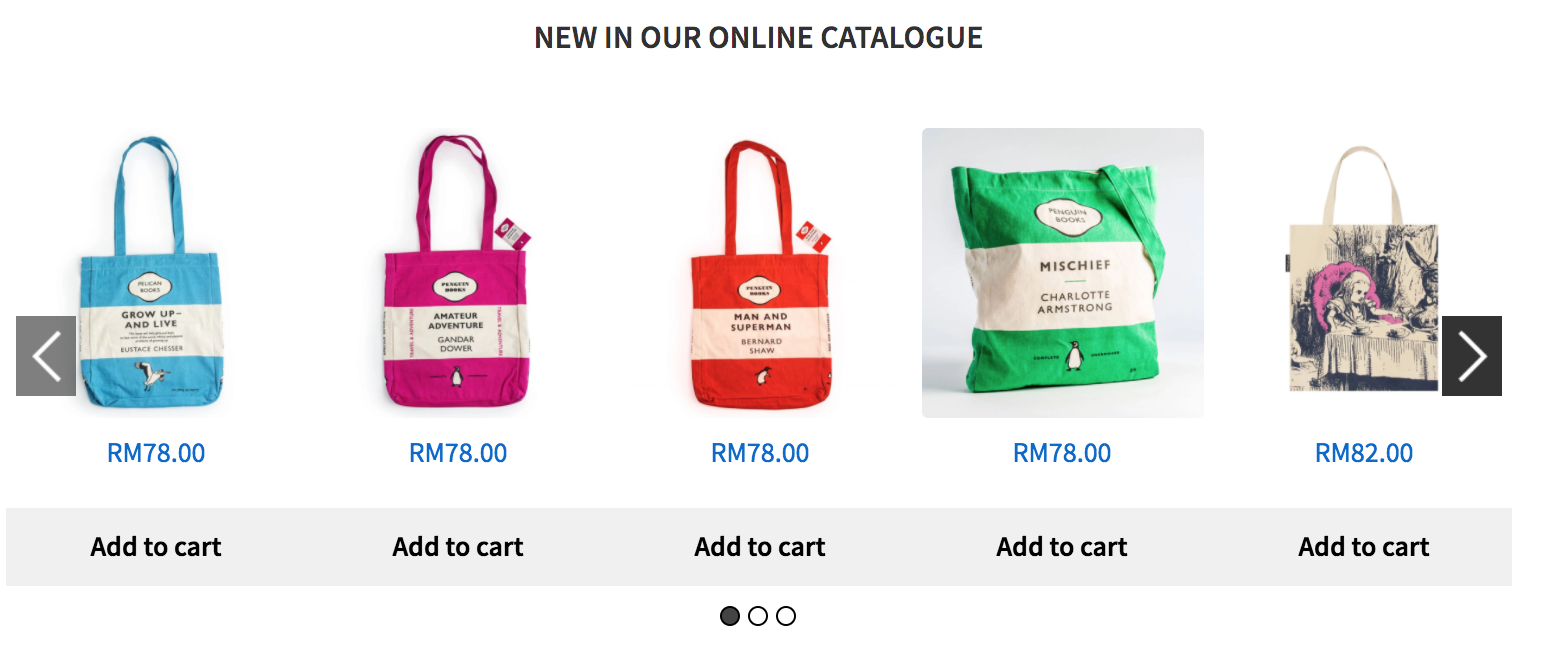 They've also added their adorable literary bags to their online store.
Image adapted from: Lit Books 
There's also a list of non-fiction books in genres such as philosophy, art, and self-help. And if you're in need of book recommendations, the store has a Lit Review section on its website to save you some time browsing.  
Shop online at Lit Books here. 
---
3. Pelangi Books – free educational eBooks for kids
---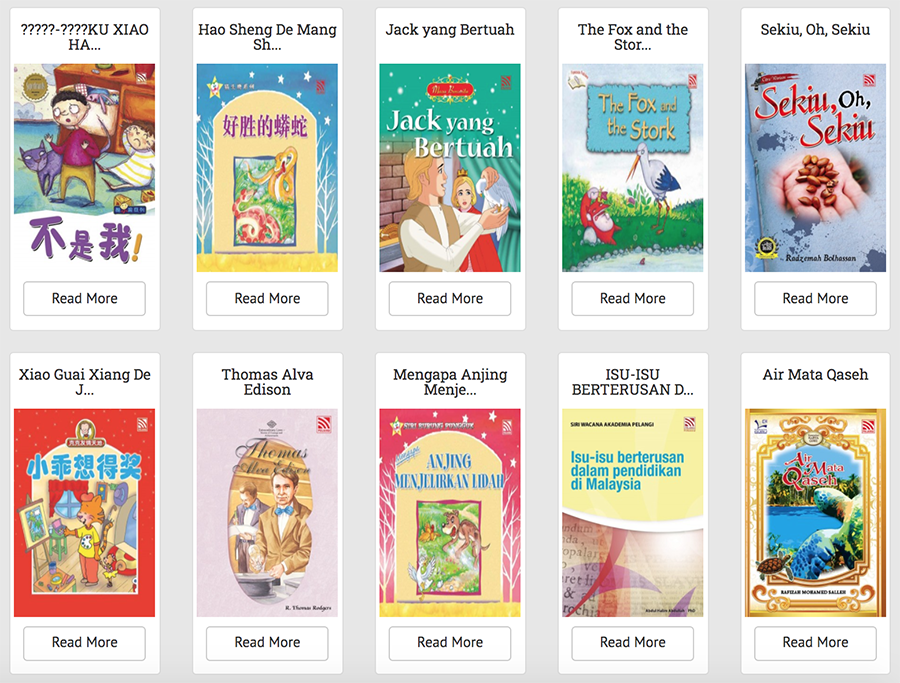 Make the most of free eBooks on Pelangi's online library that will keep your kids busy
Image adapted from: Pelangi 
If your little ones have been running you up the wall while you're trying to get work done, check out Pelangi Books. This online bookstore has all sorts of textbooks for students from preschoolers to undergrads. 
They also have children and young adult novels, magazines, and comic books, to throw in some casual reading alongside your textbook purchases. 
But take advantage of its online library that's stocked with 500 eBooks in English, Malay, and Chinese – all free to flip through until 30th April 2020. And it's a great option if you've been planning to go waste-free as you're switching to online bookstores, or have already filled up all your bookshelves. 
Shop online at Pelangi Books here. 
---
4. OpenTrolley – 15 million books online
---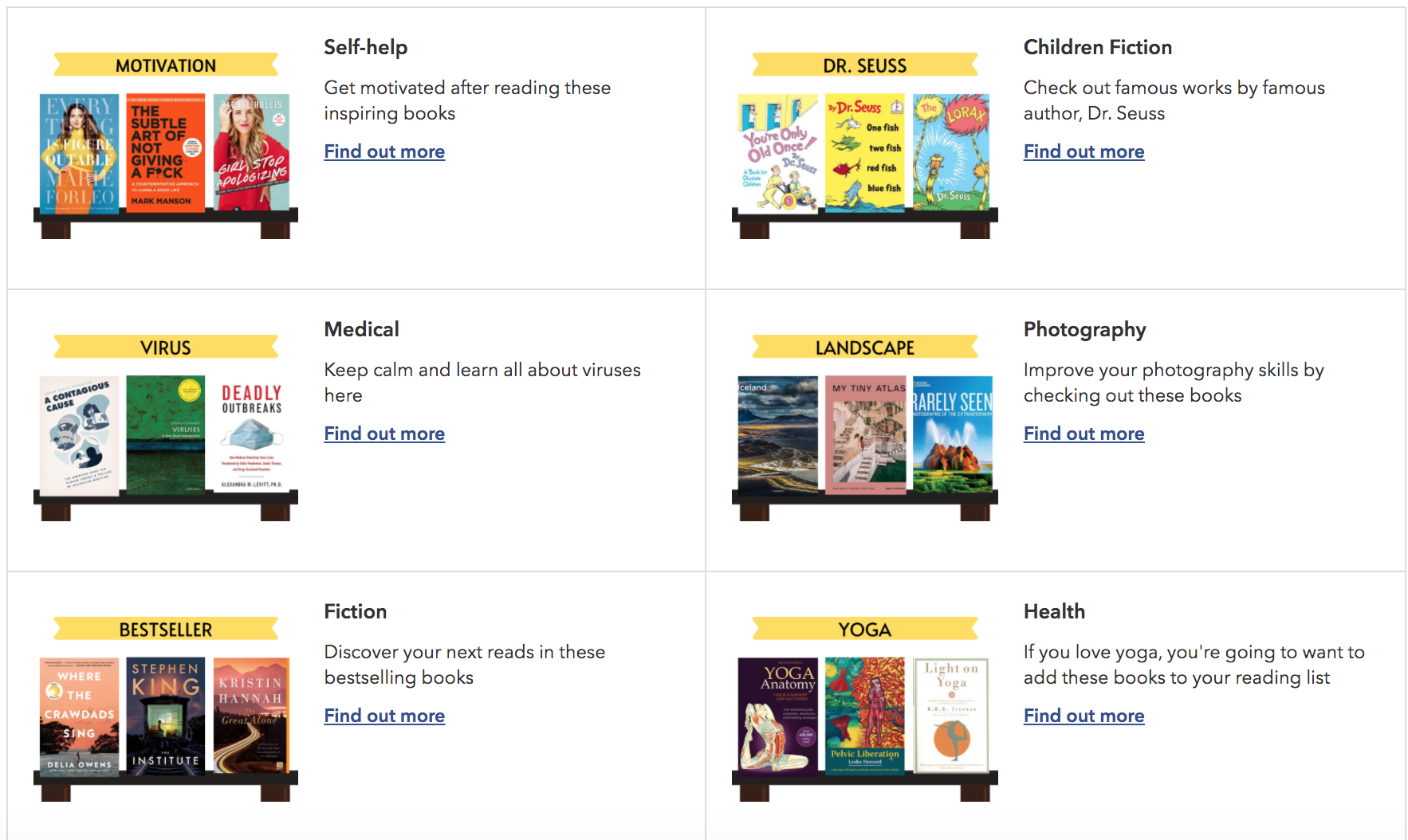 Image adapted from: OpenTrolley
If you're looking to step out of your comfort zone for book genres, OpenTrolley has over 15 million books in 4,000 categories in its online catalog. With more time on your hands now, you can take a little extra time browsing through it to find new topics of interest. 
So whether you're looking to pick up photography, stay informed about contagious viruses, or just want to keep to your fitspo goals with a book on yoga – you'll have all these options to browse at one go.
Shop online at OpenTrolley here. 
---
5. Areca Books – indie Malaysian authors
---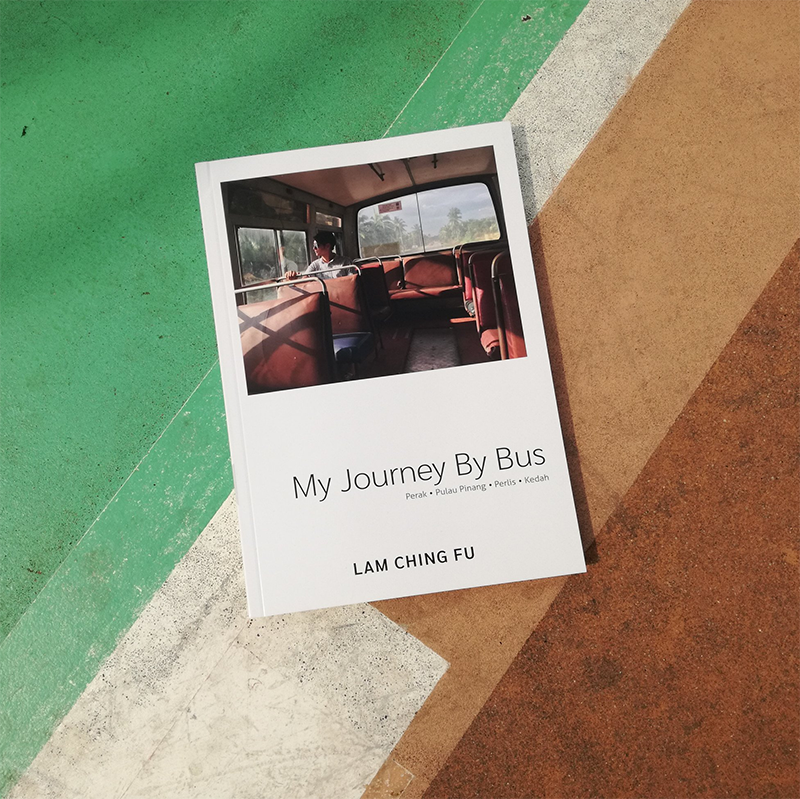 Image credit: Areca Books
There's no better time to support local authors and bookstores than now, and you can do so at Areca Books. This cosy bookstore and cultural arts store in George Town, Penang also has its book collection online so its customers can continue to purchase books they've published. 
From personal traveling tales of author Lam Ching Fu to colouring books with nostalgic Nyonya items by Harriet Lim, the store has over 720 book titles for you to discover new places in Malaysia and have a little stress-free activity in the comfort of your home.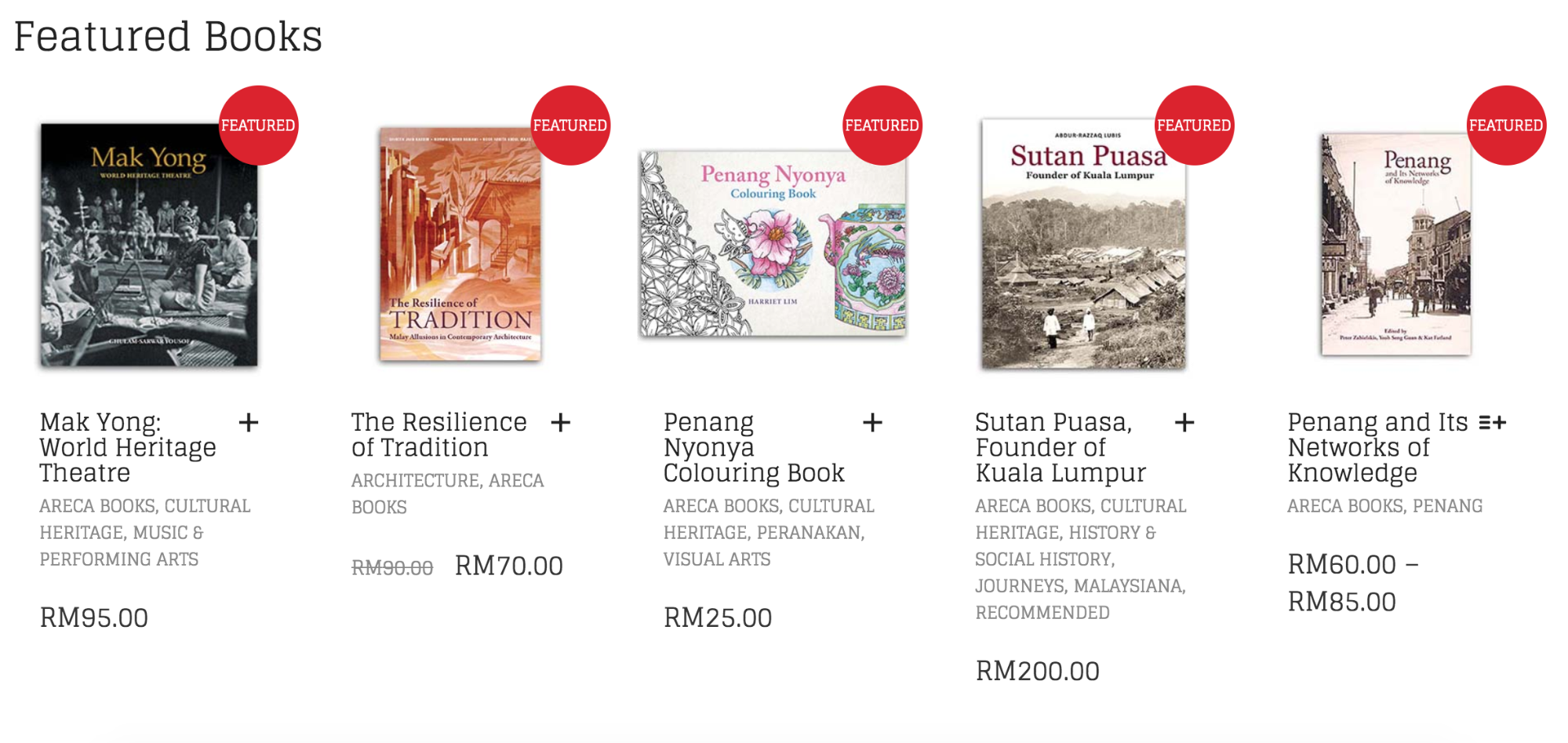 Support local authors by purchasing books from Areca Books
Image adapted from: Areca Books
Shop online at Areca Books here.
---
6. Bookalicious – book bundles & young adult fiction
---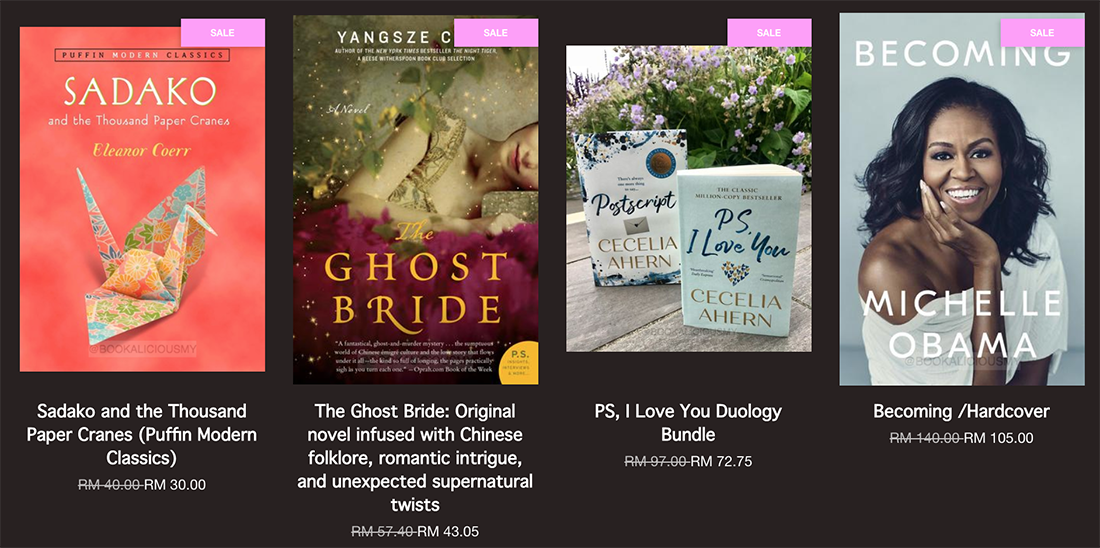 Online bookstores that sell books that've been turned into movies.
Image adapted from: Bookalicious
Take a break from your Netflix binge-watching with books that have been turned into movies at Bookalicious. It has a long list of young adult books online that includes To All The Boys I Loved Before and The Ghost Bride. Look out for popular non-fiction books while you're at it to help you get through that bestsellers list during your downtime.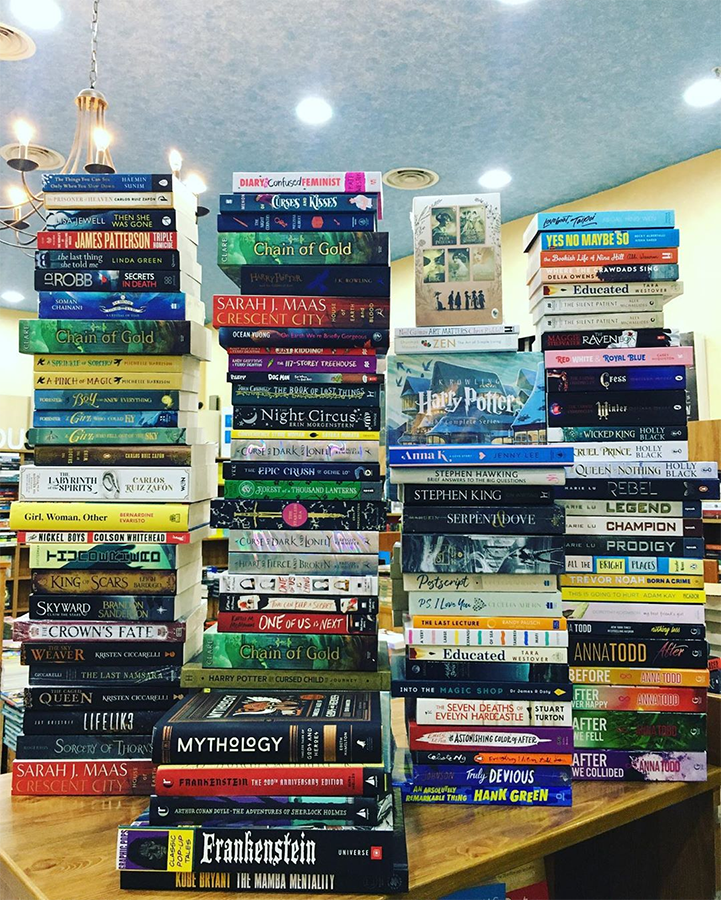 Image credit: @bookalicious
There're also plenty of slashed prices here, with discounts of up to 50% – which helped it top our list of places to get free and cheap books in Klang Valley. 
You can continue to do some book thrifting at its online store, and even get free delivery for orders over RM200. 
Shop online at Bookalicious here. 
---
7. Karangkraf Mall – flash sales up to 60% off
---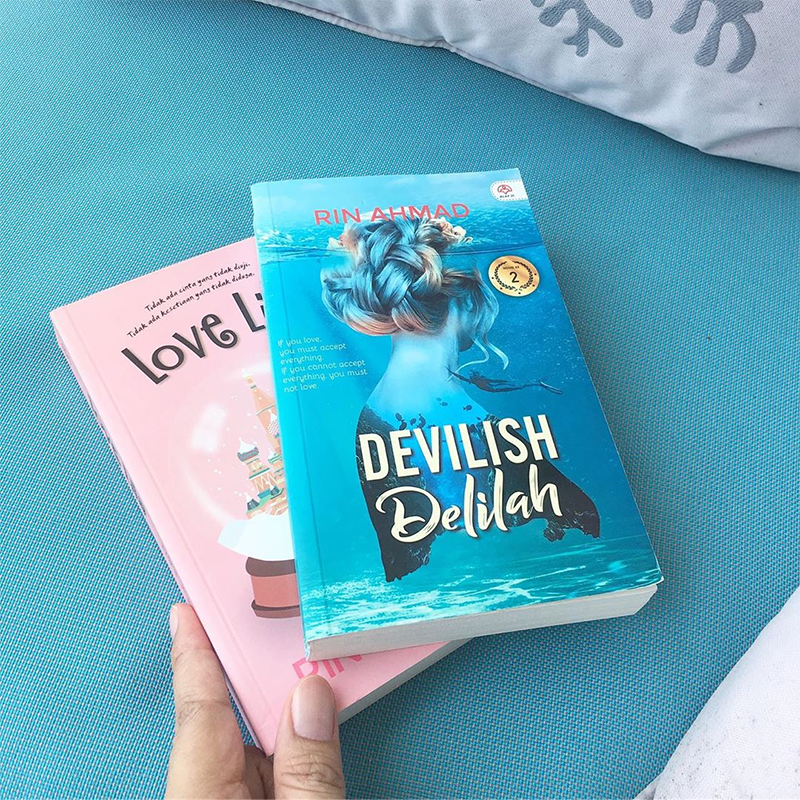 Support local with books published by local authors at this online bookstore
Image credit: @rin.ahmad
Another online bookstore to support Malaysian authors is Karangkraf Mall. Its online catalogue has plenty of Malay fiction, non-fiction, and exam prep books to keep you busy and on track during this time. But for those wanting to support local, you can have a pick of books from local authors with low prices here too.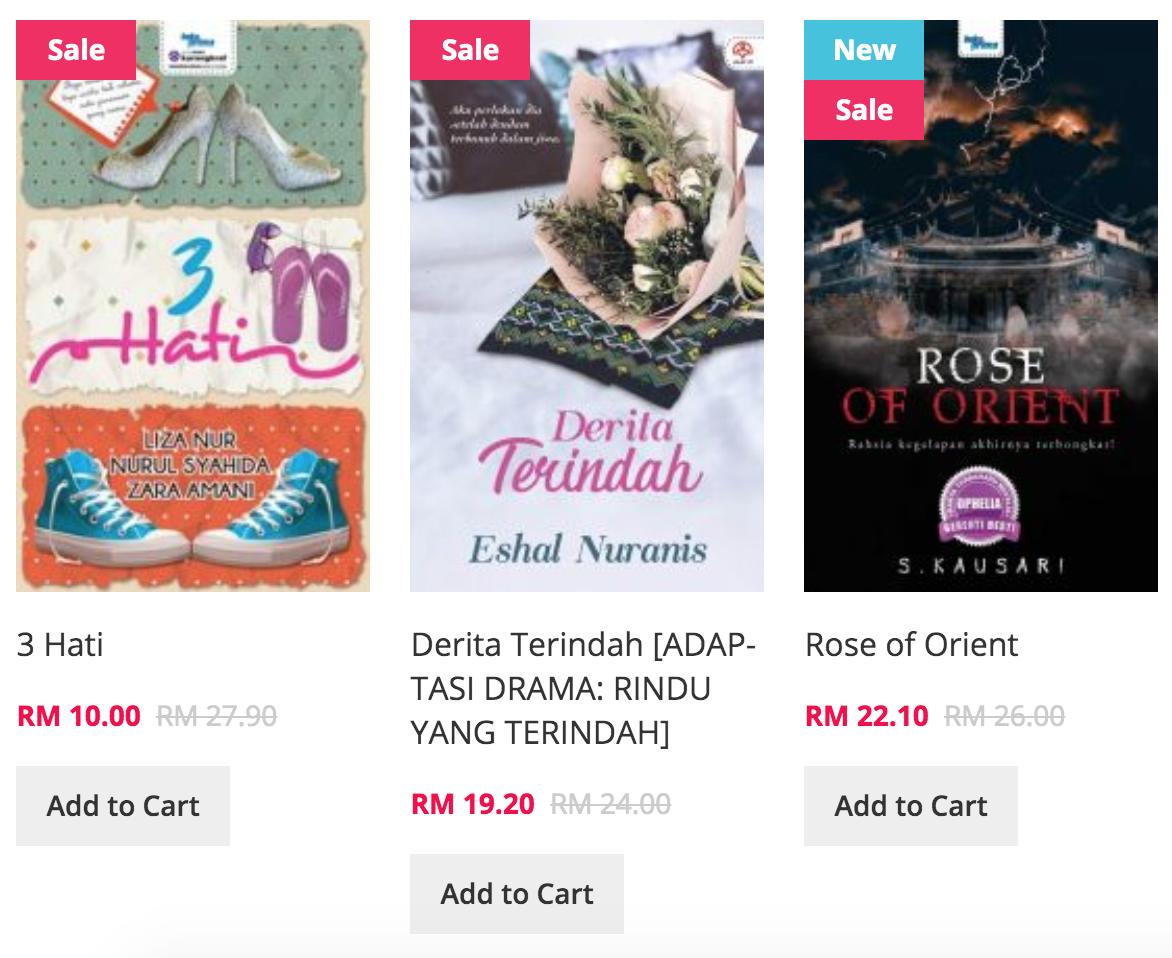 Find discounts of up to 60% on books from local authors
Image credit: Karangkraf
You don't want to miss out on its flash sales either, with books going from RM5 to RM25 for an hour, and its frequent 3 books for RM30 sale that has books listed for just RM10. 
Shop online at Karangkraf Mall here. 
---
8. MPH – 20% off mainstream books
---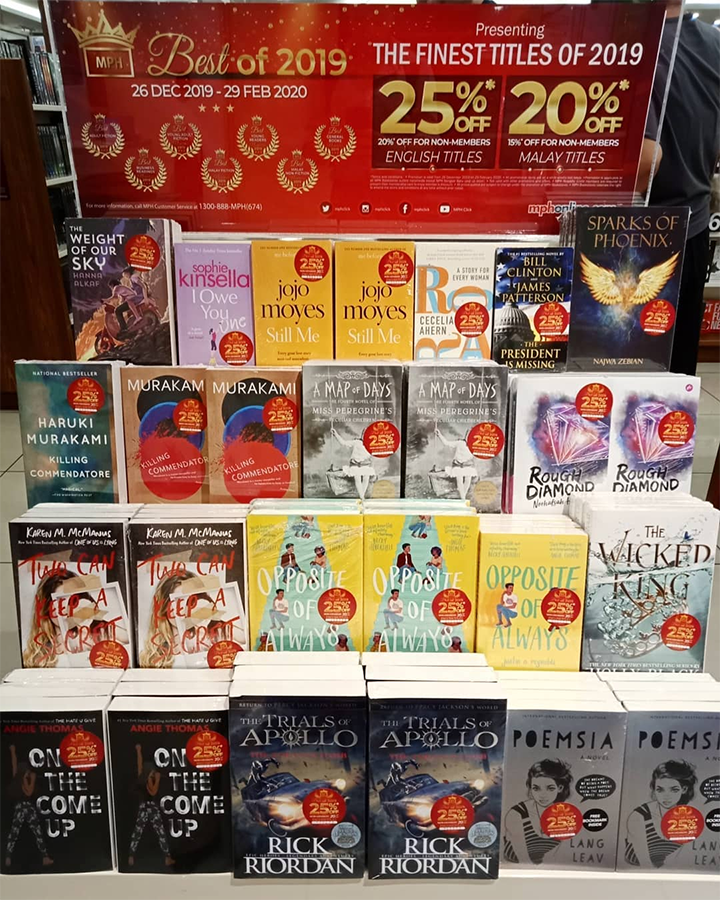 Image credit: @mphclick
We've all made that trip to an MPH whether or not we've been in need of a new book, which is why we're glad that MPH Online is a thing so we can still get our fix of books at this time. 
Just like its physical store, you'll find books in English, Malay, and Chinese, with genres ranging from academic to fiction. And for an easy way to get discounts here, use the "filter by" option that lets you search for books according to discounts available or prices within your budget limit. 


Don't forget to use MPH Online's "Filter By" discount option that lets you sift out cheap finds.
Image adapted from: MPH Online

There are also children's books, school references, lifestyle items, and even stationery to find here, and you'll get free delivery with purchases over RM80. For those always on the lookout for new books, you can find pre-orders on upcoming titles with 20% off too.
Shop online at MPH here. 
---
9. BookXcess – affordable new books
---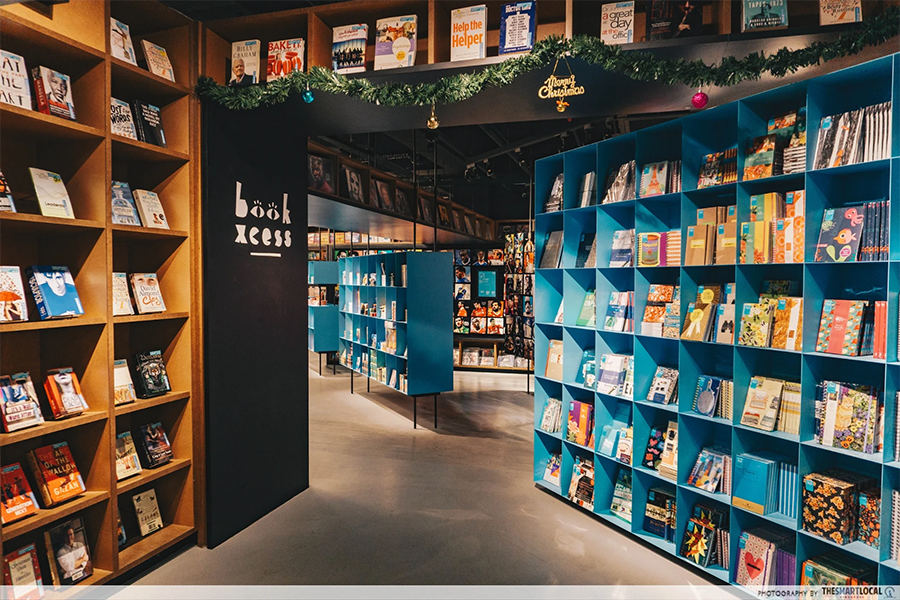 BookXcess has been taking Malaysia by storm with its eye-catching bookshelves at its stores. An extra cherry on the cake is their affordable prices for new titles, which you can also find at their online store too.
You can expect to see the same discounts of up to 79% on a wide range of genres, including cookbooks to self-help books, which is great for those looking for some activity ideas and motivational reads.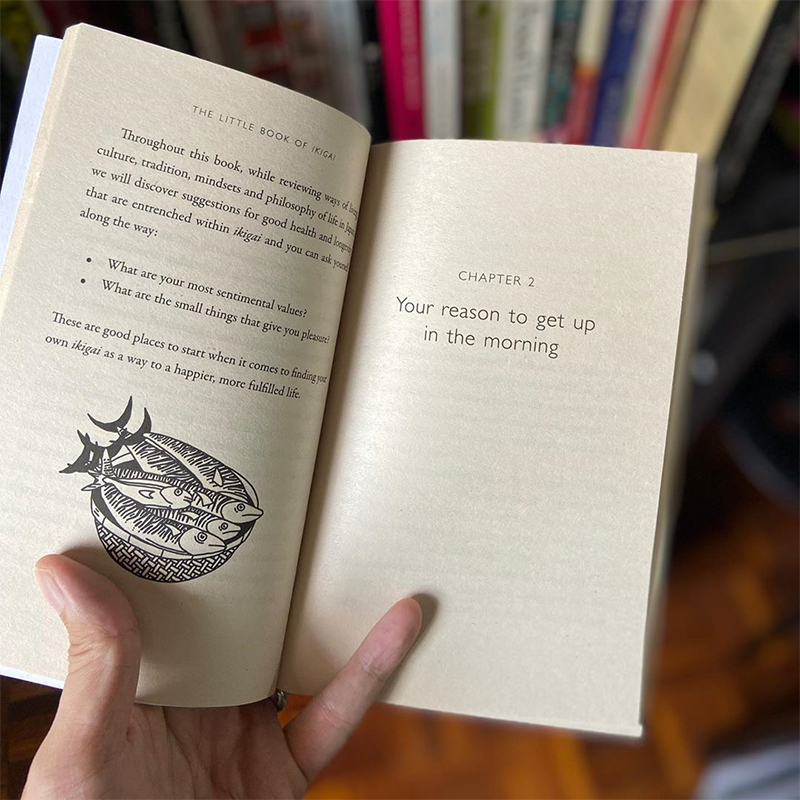 Get that morning boost with a self-help book at BookXcess online
Image credit: @bookxcess
For those wanting to finally finish a book series, you'll also find book sets with similar discounts for kids, teenagers, and adults. Expect popular finds from the Narnia series to Diary of Wimpy Kid collection. There's also free delivery on orders over RM60 until 30th April 2020. 


Image credit: BookXcess
Shop online at BookXcess here. 
---
10. Tintabudi – online book discussions
---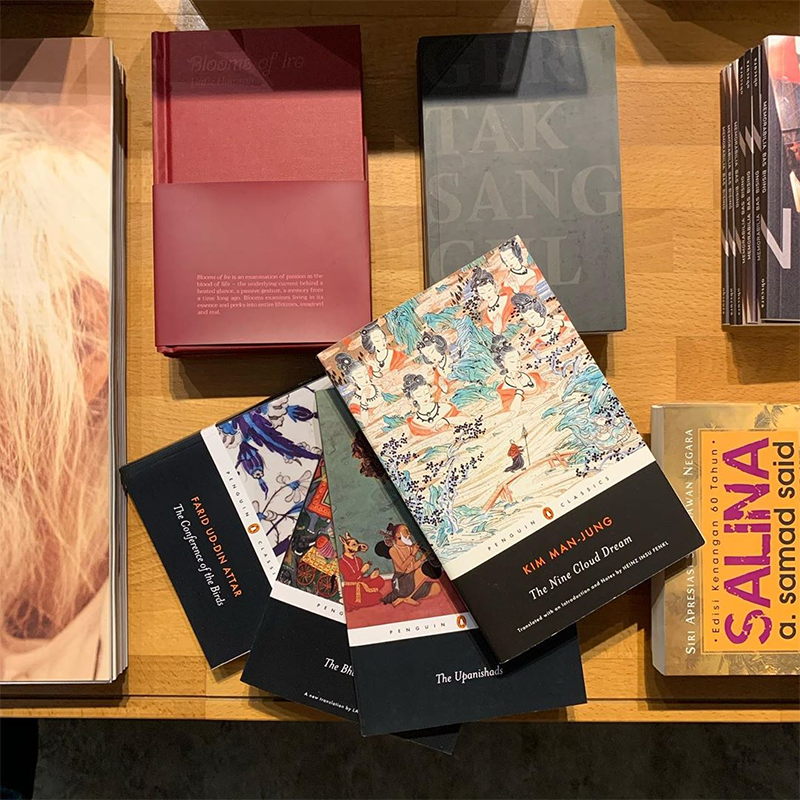 Image credit: @tintabudi
Those with a love affair for art, history, and philosophy books will get to shop from over 396 books in these genres at Tintabudi's online store. 
This bookstore is a little hideout in KL that has pre-loved books and rare vintage books for sale, and is now posting orders on Mondays and Tuesdays so you can continue learning while staying indoors.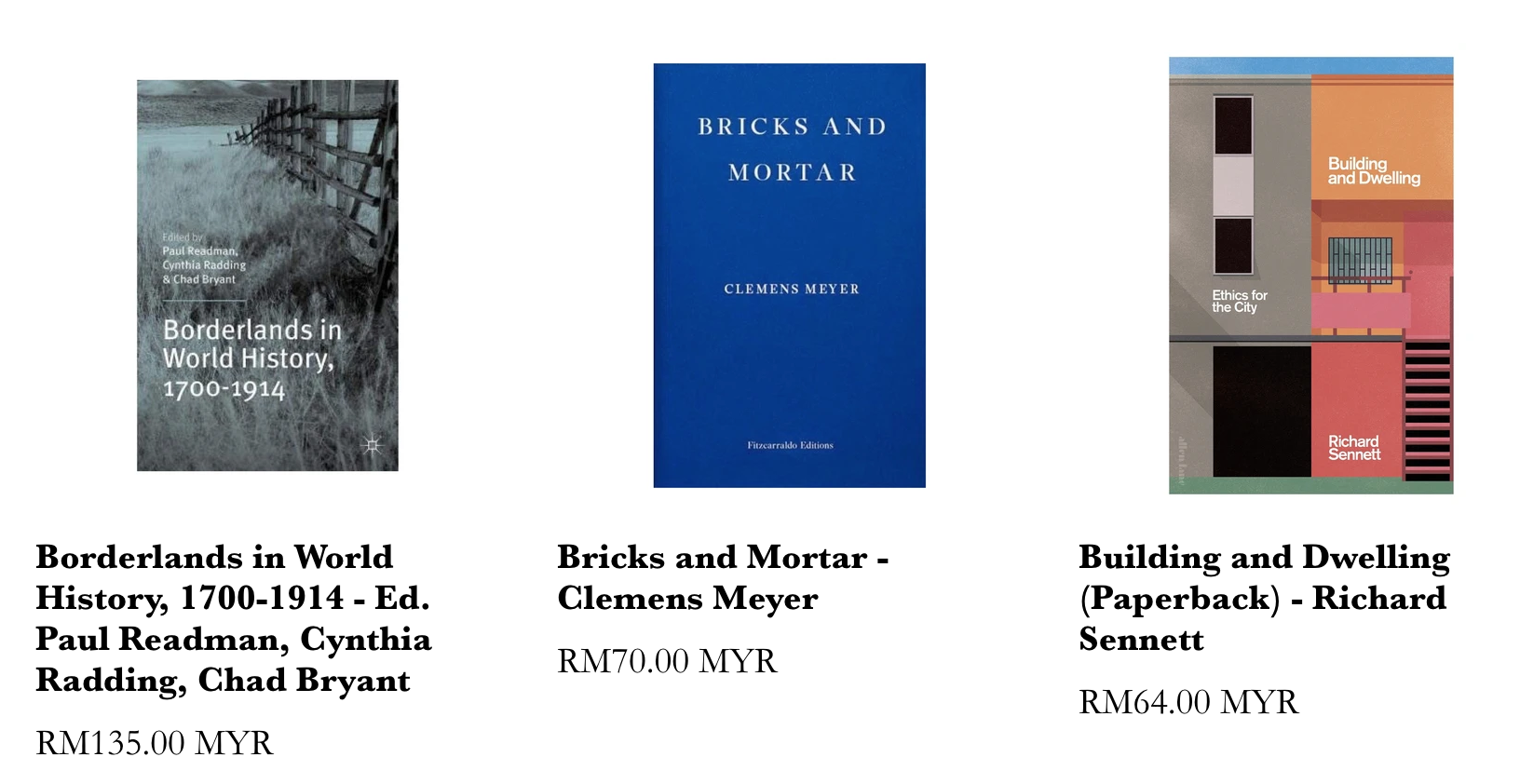 Image adapted from: Tintabudi
You'll find books from authors such as Soren Kierkegaard and Thomas Hobbes here. But if you're worried about the heavy topics in books available here, or already have a book of theirs sitting on your shelves, Tintabudi hosts online book discussions on its Instagram page on Saturdays.
Shop online at Tintabudi here. 
---
Malaysian-based online bookstores
---
Discovering your capacity for snacking at any time of the day doesn't have to be the only thing you come out of the MCO with. With books from art to fiction available at these online bookstores, you can have a long list of books checked off your reading list to boast about once the MCO ends. 
For more things to keep you busy while you're staying home, click here:
Get more stories like this!
Drop us your email so you won't miss the latest news.