Insta-worthy Penang cafes
---
From millennial pink walls to pretty potted plants, these chic cafes in Penang make for great backdrops for your next Instagram post.
These 10 Penang cafes not only dish up pretty visuals, they serve delicious food too – so you'll want to make sure that you visit them with fully charged phones and empty bellies to get the most out of your trip.
---
1. Norm Micro Roastery
---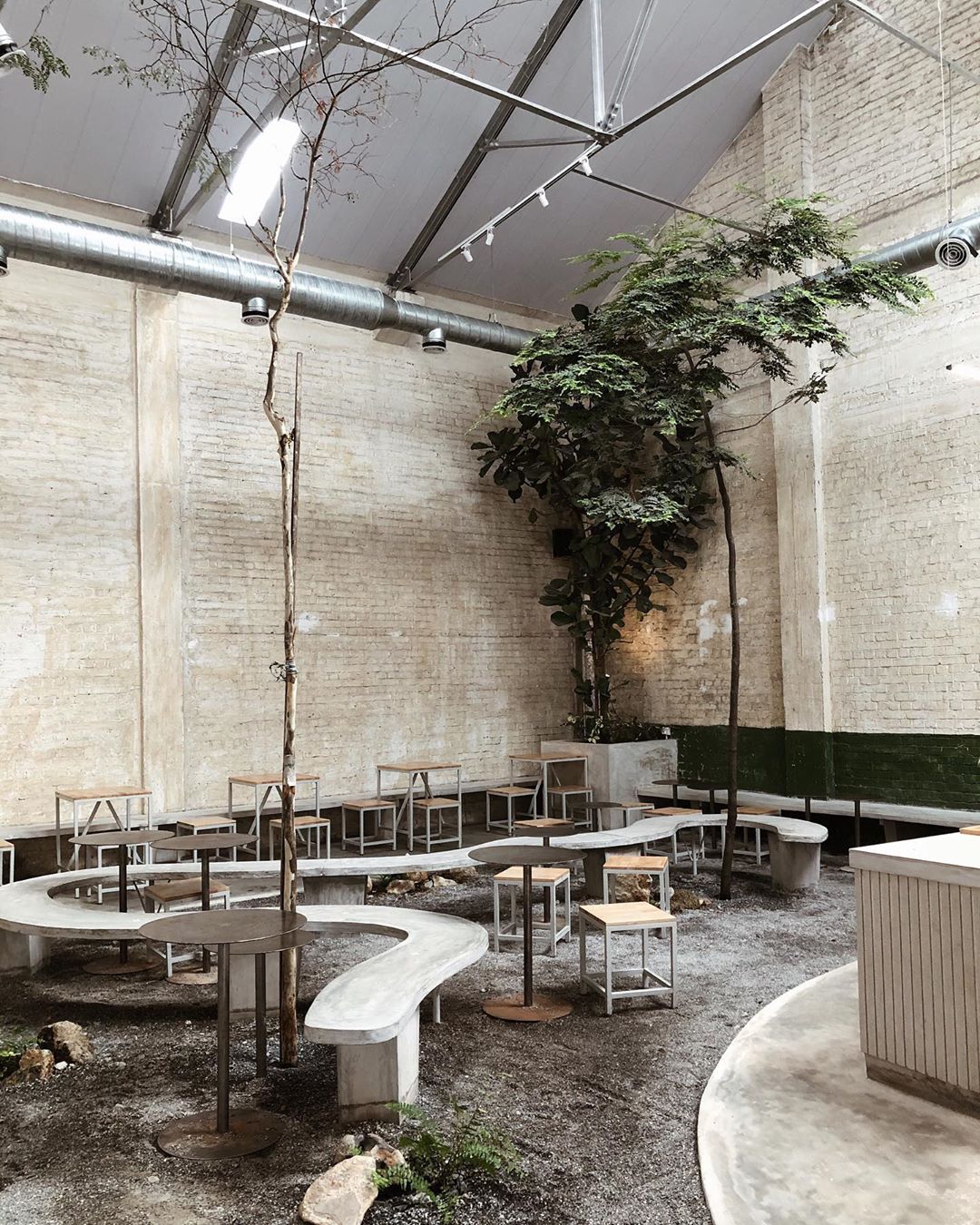 Norm Micro Roastery is one of many unique cafes in Penang that is housed in a warehouse
Image credit: @alexandravenkova
A little oasis in the middle of Penang's Central Business District, Norm Micro Roastery is a cafe located in a refurbished warehouse that opened in December 2019. Its minimalist industrial chic design marked by grey pebbles and polished cement is softened by green moss, ferns and trees sparsely scattered in its interiors. 
The natural light that streams in to the cafe from overhead shutters make for great lighting for any #OOTD or #foodie shots you take here.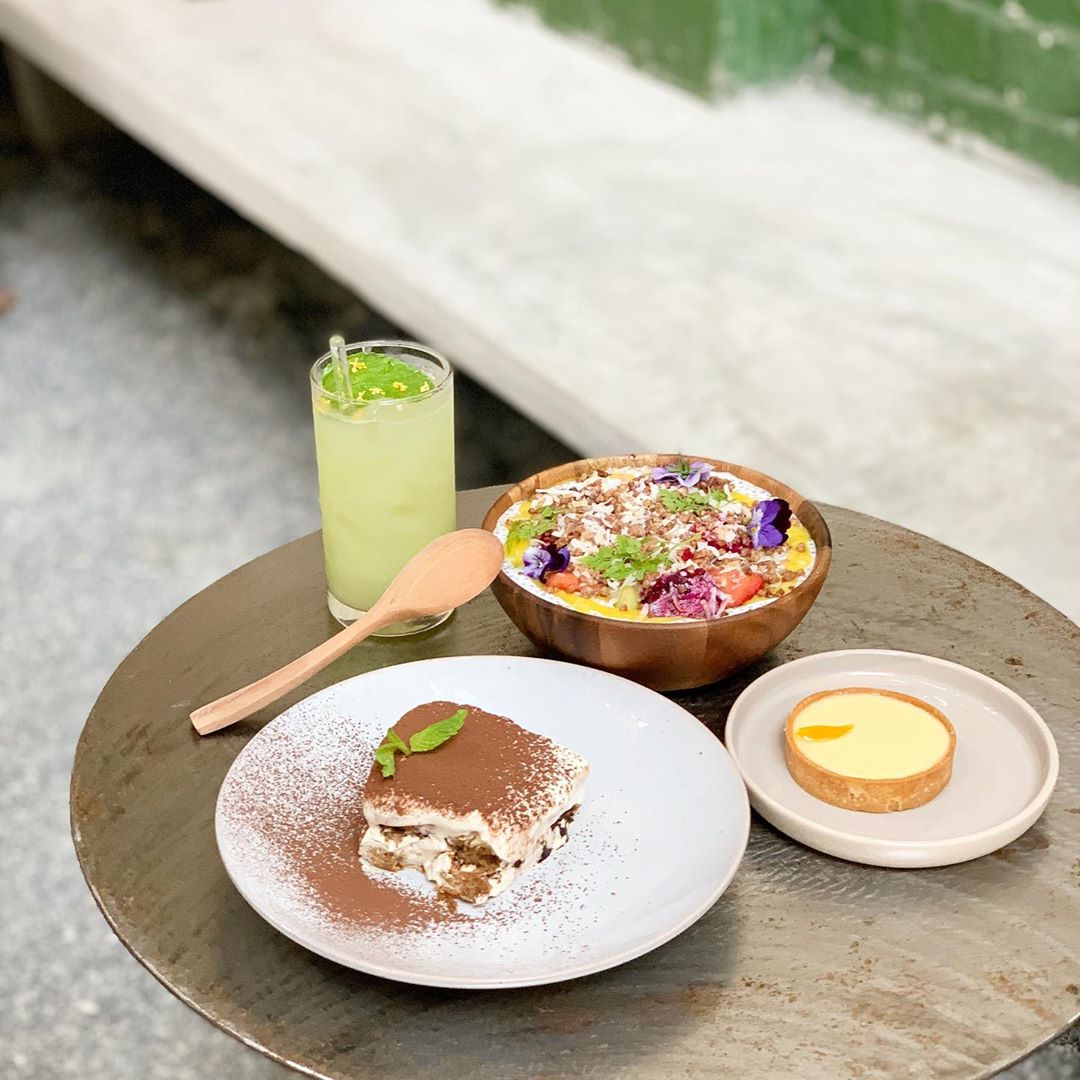 Image credit: @weisheen
The coffee-centric cafe, which sources its beans from a roaster in Johor, was designed to appeal to coffee lovers and draws inspiration from Australian brunch culture. Go for a good ol' Latte (RM11) or Long Black (RM9), that come served in gorgeous Japanese-style ceramic cups. If you're not into coffee, the Iced Matcha (RM15) is a beverage that can help you cool down from Penang's hot weather.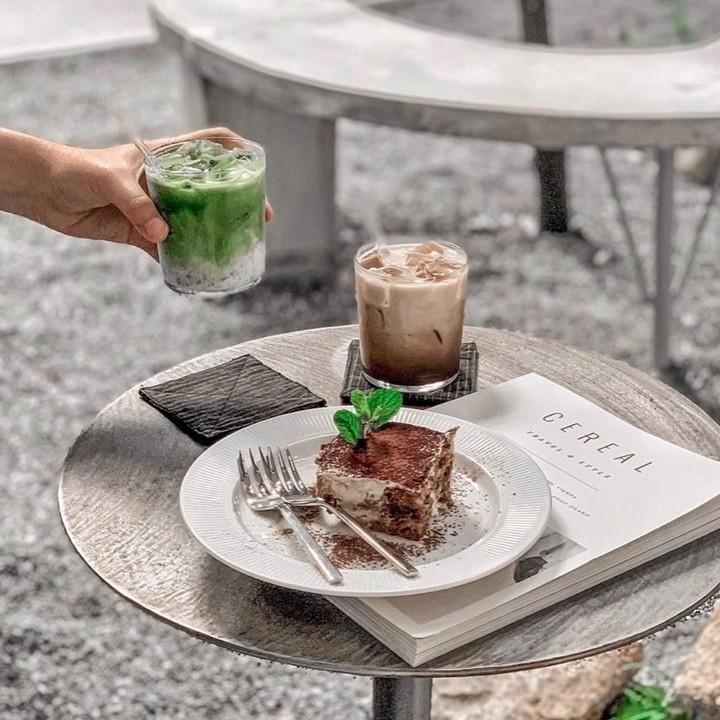 Image credit: @zafigo_travel
Not to be missed is the toothsome Signature Tiramisu (RM15/slice). Norm Micro Roastery does a splendid job balancing the cocoa and espresso flavours with the savoury mascarpone cheese, sponge cake and alcohol punch.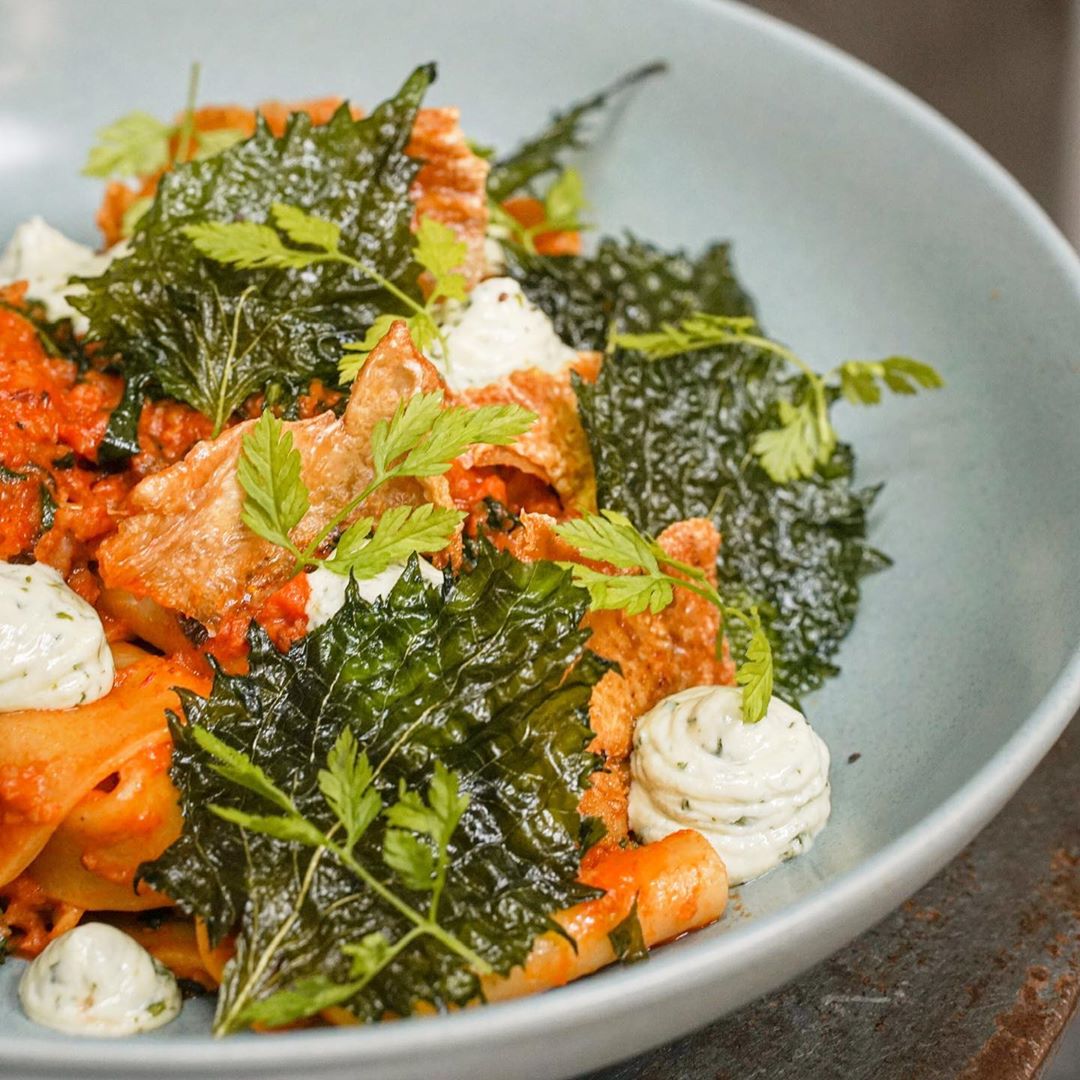 Image credit: @norm.micro.roastery
The main courses are a fusion of Eastern and Western cuisines. For the belly-filling stuff, popular choices are the Prawn and Pumpkin Risotto (RM32) and Slow-Cooked Duck Ragout Pasta and Spicy Pomodoro (RM28). For light bites, tuck into the Creamy Mushroom and Onion Mousse (RM22) or the Chia Pudding (RM18).
Address: 13, Gat Lebuh Gereja, 10300 George Town, Penang
Opening Hours: 9AM-10PM, Daily
Telephone: 016-527 6273
Website
---
2. Macallum Connoisseurs Coffee Co
---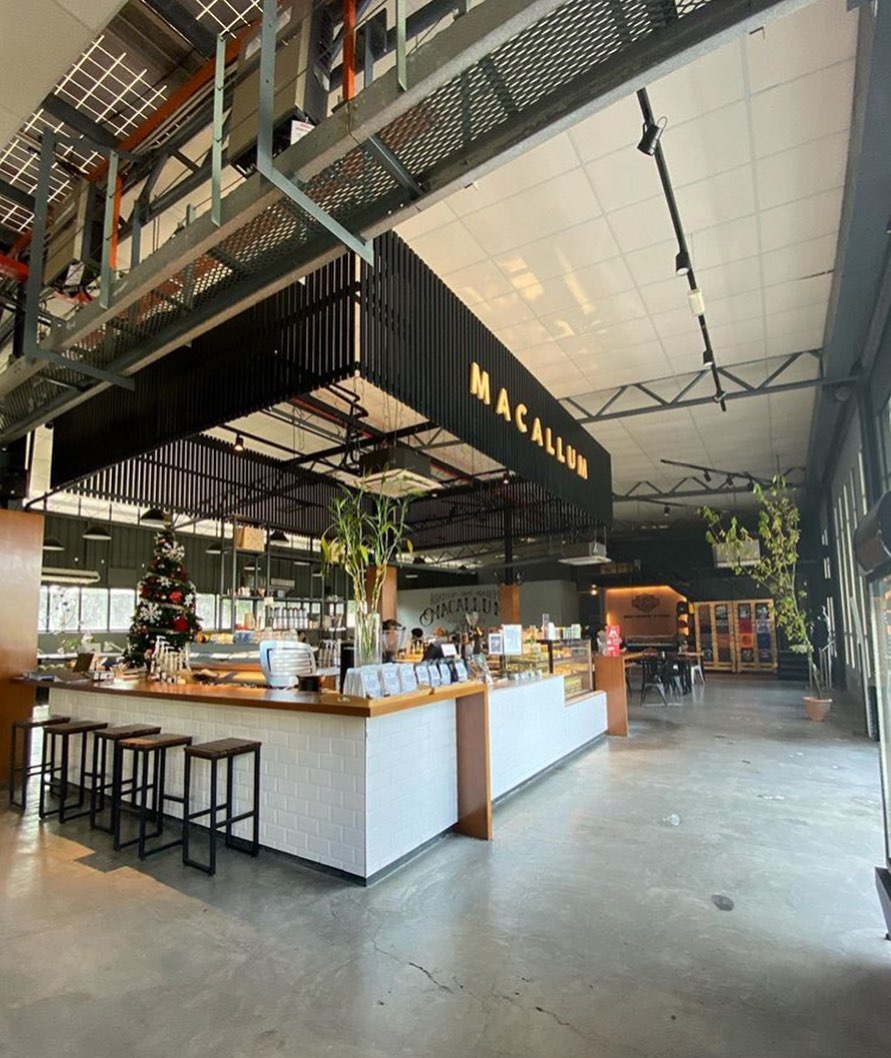 Macallum stands out among coffee-speciality cafes in Penang with its generous industrial-style space
Image credit: @macallumcoffee
This industrial-style cafe boasts a grand space of 8,000 sqft, making it one of the largest cafes in Penang. The ample amount of natural lighting creates a comfortable vibe despite the concrete-finished aesthetic.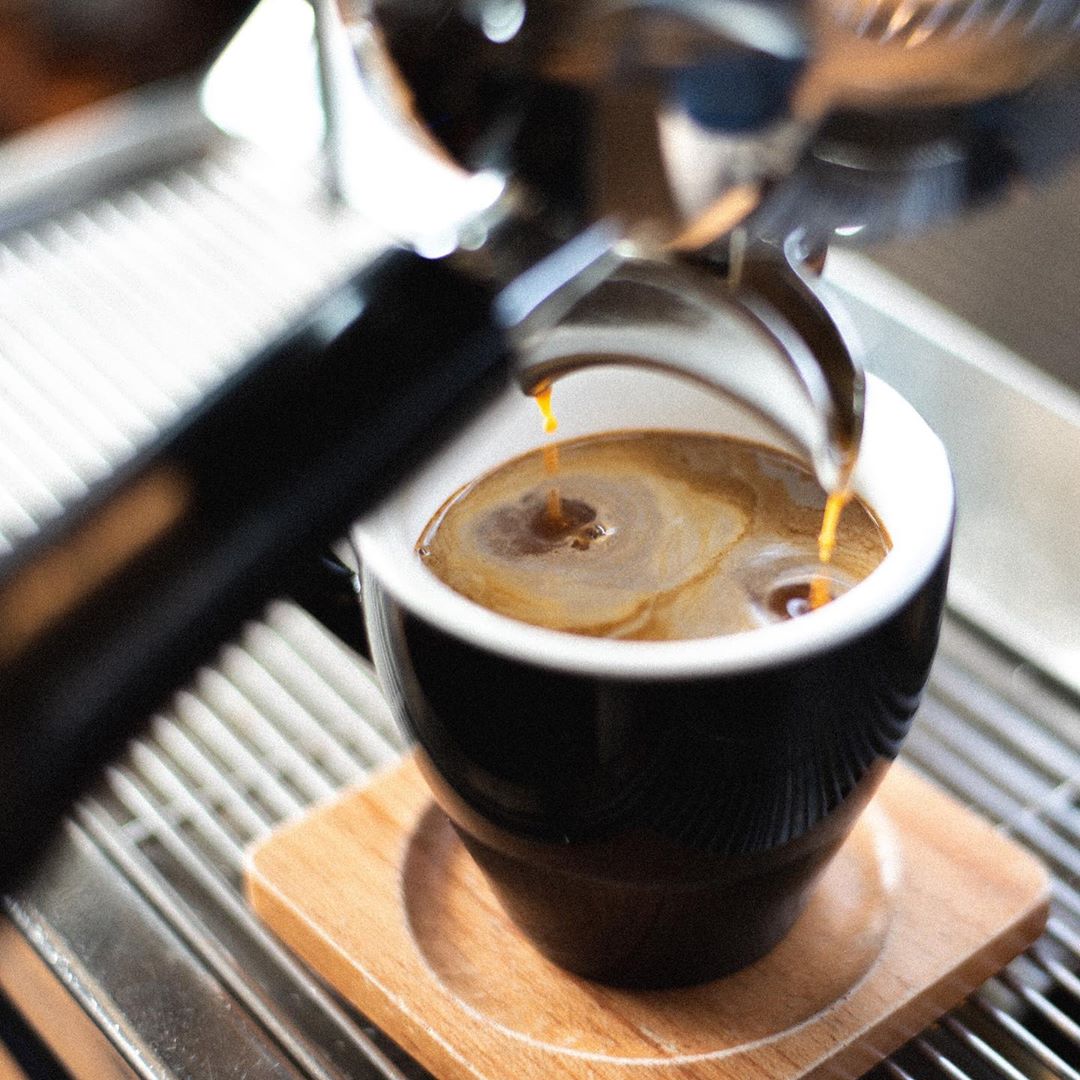 Image credit: @macallumcoffee
Founded by coffee enthusiasts in 2015, Macallum Connoisseurs seeks to spread awareness on speciality coffee in Penang. The team has established its own coffee academy and roastery on site, where it runs one-to-one coffee classes. For RM100 an hour, you can learn the basics of grinding and brewing coffee or polish latte pouring techniques. 
Coffee workshops aside, Macallum Connoisseurs also collaborates with other local artists within the community, hosting calligraphy and soap-making workshops.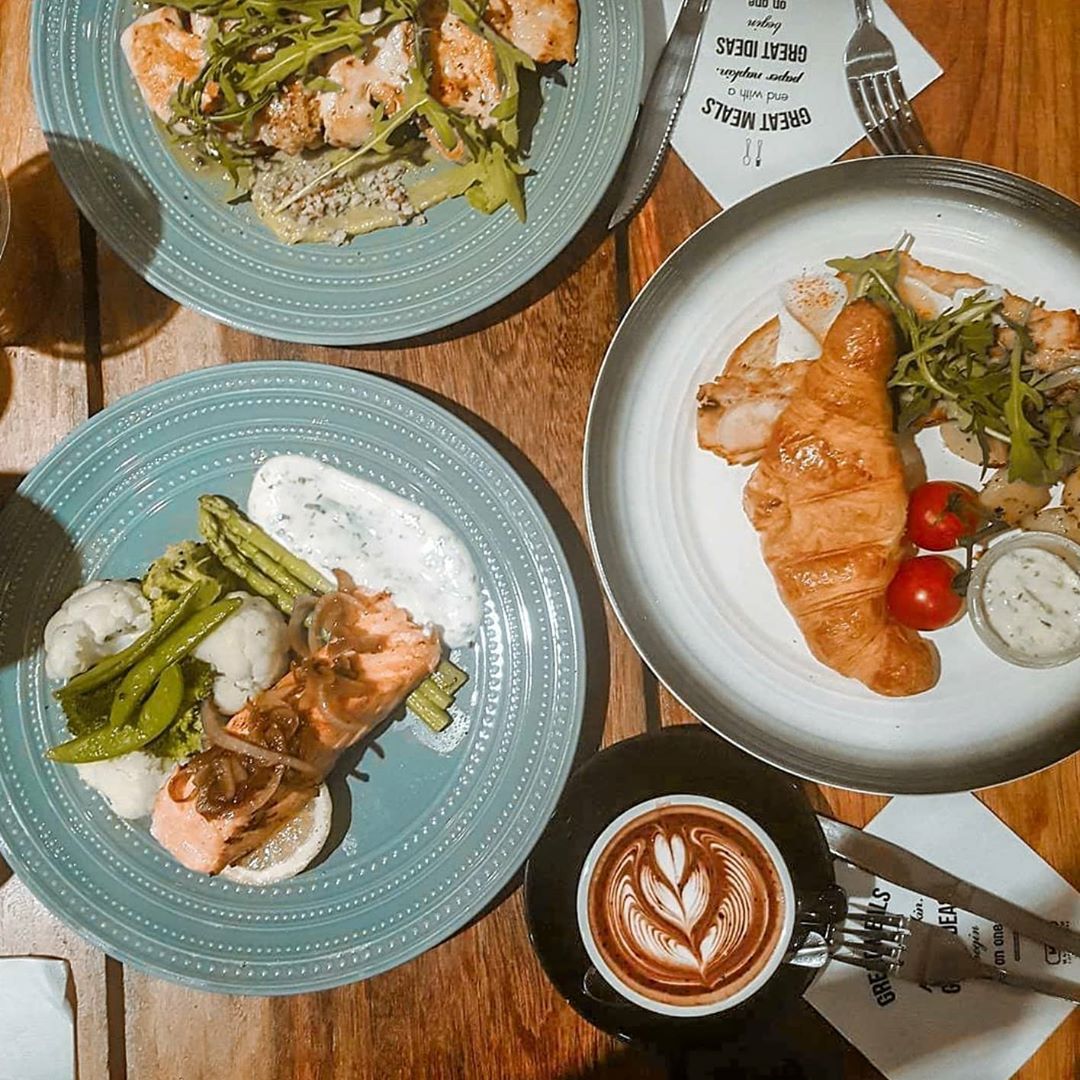 Image credit: @macallumcoffee
Main courses are made up of Western food peppered with hints of Asian ingredients. Take for instance the Cheesy Curry Pasta (RM26), which comes with prawns or clams. Other signatures are the Aglio Olio Pork Bacon (RM21), Mediterranean Spice Chicken (RM25), Pork Steak (RM29) and Pork Burger (RM27).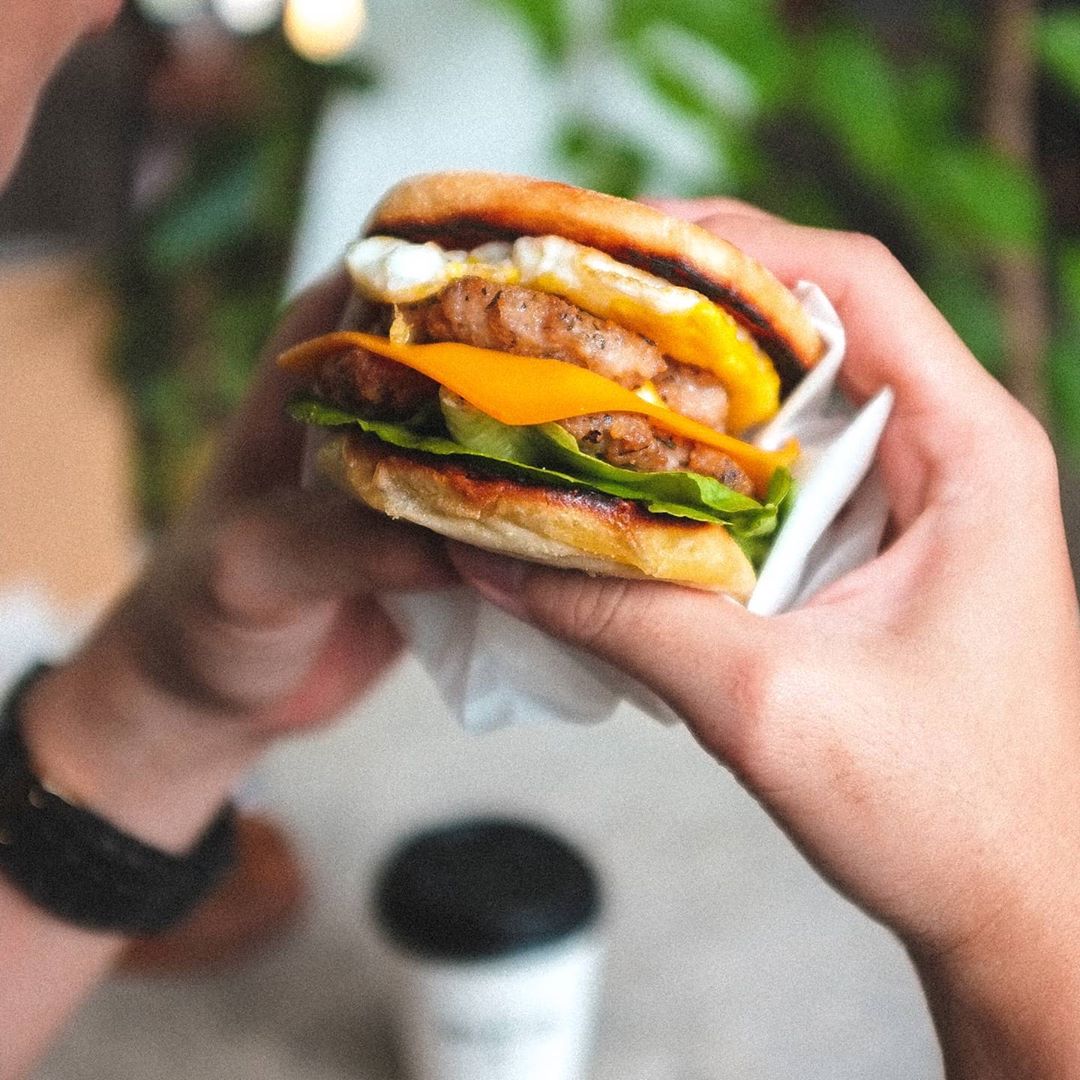 Image credit: @macallumcoffee
Currently in season is the Pork Macmuffin and Long Black (RM14.90 for a single patty or RM17.90 for a double patty), which is an all-day-breakfast served until 9.30PM. 
Address: 1 Get Lebuh Macallum, 10300 George Town, Penang
Opening hours: 9AM-12AM, Daily
Telephone: 04-261 3597
Website
---
3. Forest Canteen
---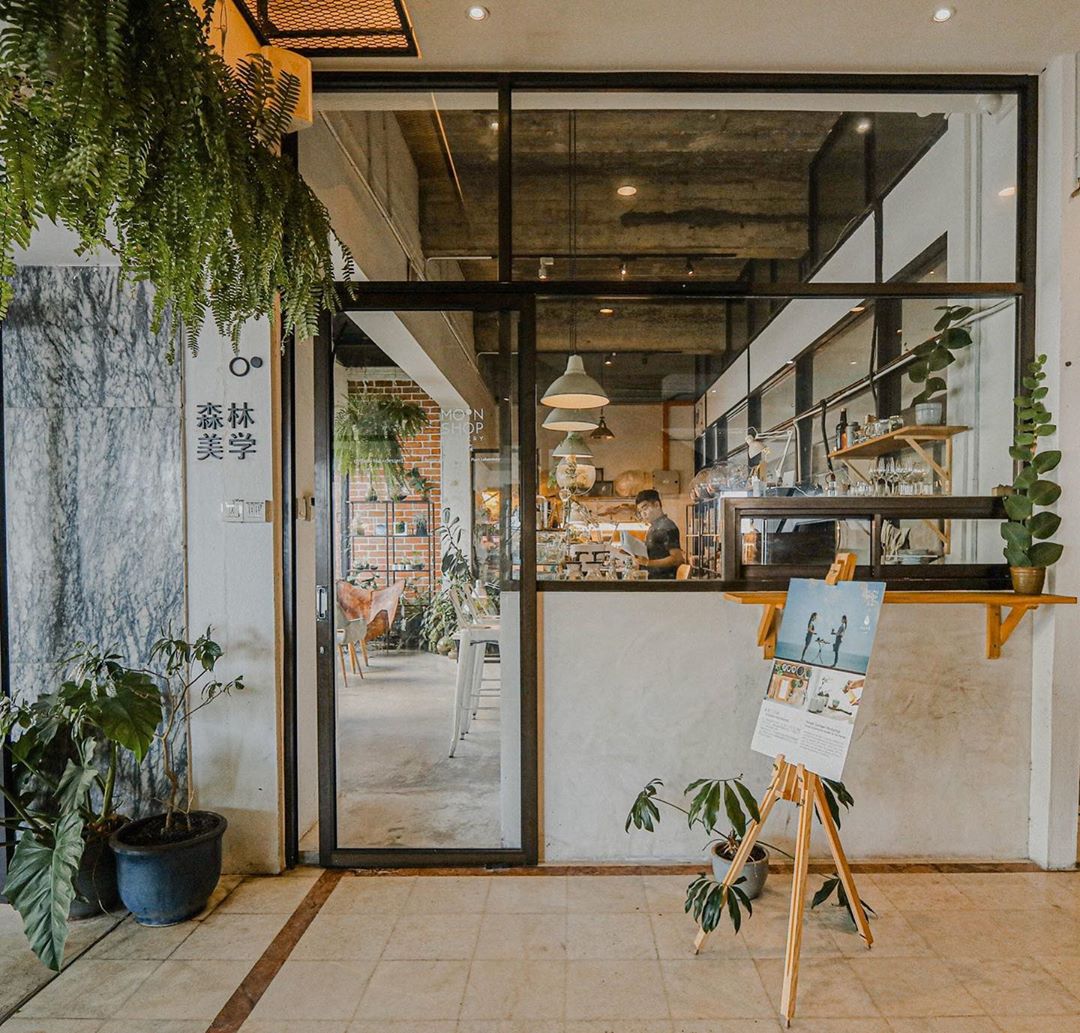 Image credit: @haha_jihui
Plant design laboratory Moonshop Gallery sits by the sea like something out of a Studio Ghibli movie. Ethereal by design, the in-house cafe Forest Canteen offers an exclusive dining experience surrounded by beautiful terrariums and plants. 
The food is Asian comfort food at its finest, the sets typically priced between RM13 and RM20. Satay chicken and lotus root soup, chicken mustard rice and sweet corn soup, and basil leaf braised chicken with tomatoes are just a few of the dishes available.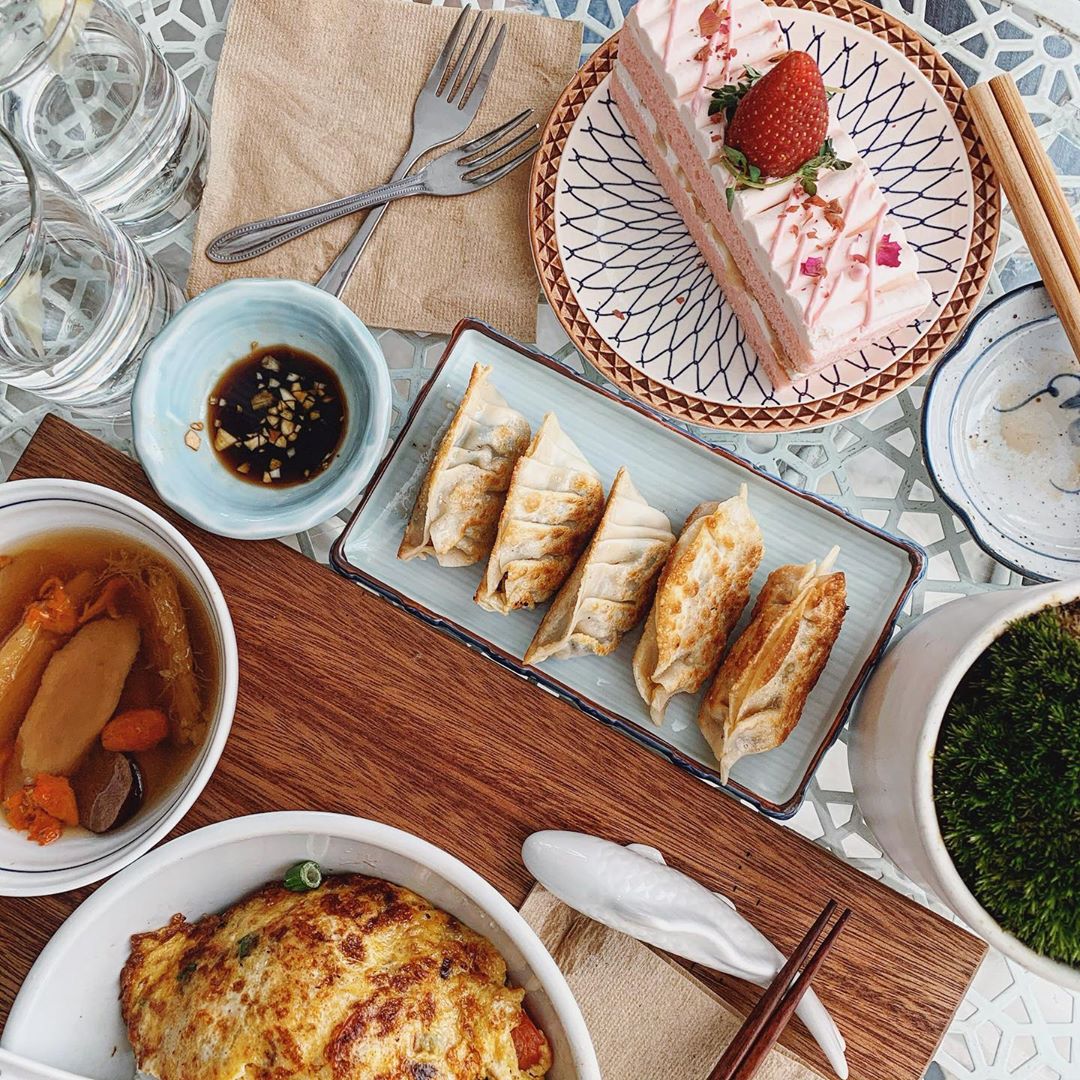 Image credit: @forestcanteenbythesea
Don't miss the signature Omelette Rice (RM13) that's made using marinated minced chicken, assorted vegetables, a sprinkling of spring onions, and fried at medium heat until the eggs turn a gorgeous shade of golden brown. 
For a lighter midday treat, the crispy blistered Dumplings (RM13) with chives and eggs or cabbage mushroom filling hit the spot.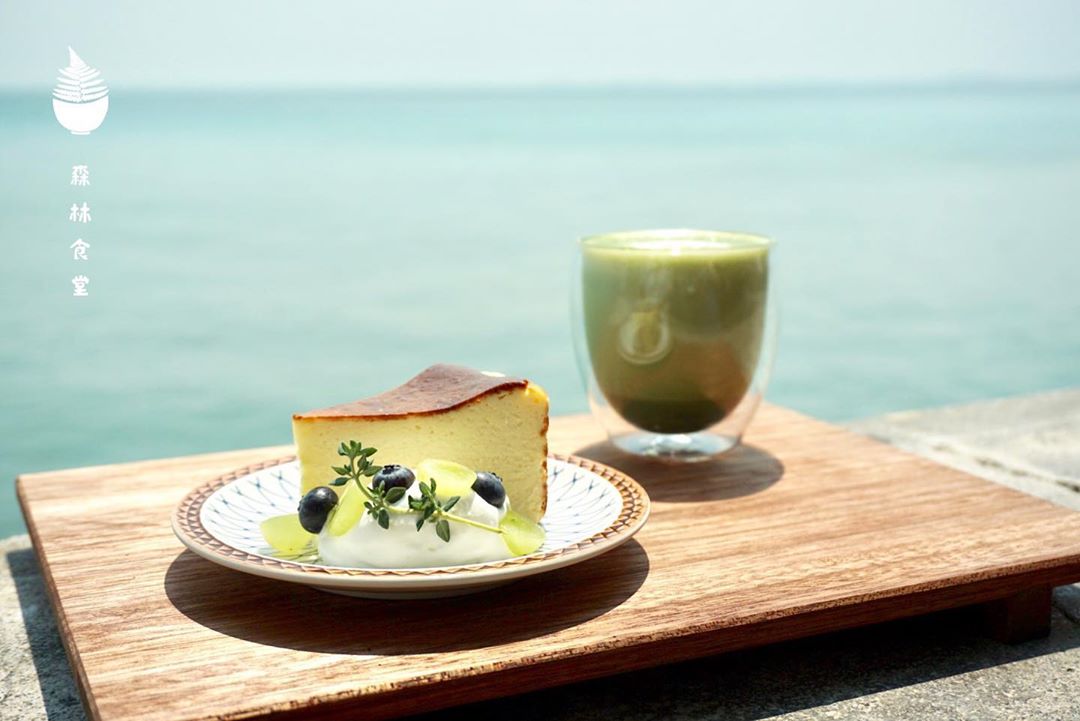 Image credit: @forestcanteenbythesea
Complete your meal with a cooling glass of Iced Matcha Latte (RM14) or Lychee Soda (RM12).  The Cake of the Day (RM16-18) rotates on a regular basis but rich and moist brownies, matcha burnt cheesecake and earl grey pound cake with cream cheese frosting are on Forest Canteen's repertoire. 
Due to the limited seats available, do place a reservation by texting or calling beforehand.

Address: 38/1 Lebuh Farquhar, 10200 George Town, Penang
Opening hours: Wed – Sun 12PM-7PM (Closed on Mondays and Tuesdays)
Telephone: 017-432 6221
Website
---
4. Fuku Eatery and Desserts
---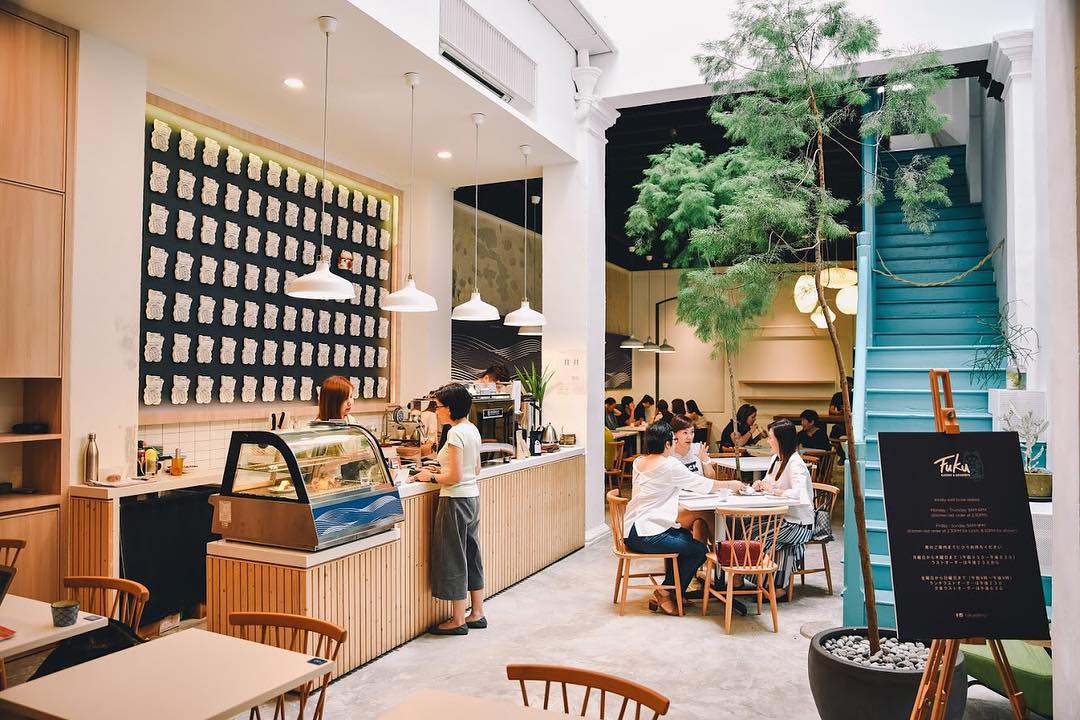 Image credit: @fukueatery
Drawing from quintessential Japanese elements like fortune cats and potted plants that resemble what you'd find in a zen garden, Fuku Eatery and Desserts has crafted a cosy, calming ambience in a heritage building. 
With its Japanese rice bowls and shaved ice, the cafe makes a delightful rest stop in George Town, whether for a catch up over lunch or a teatime pick-me-up.

Signature dishes include the Unagi Omurice (RM22) – a bed of pumpkin and raisin fried rice masked under a blanket of fluffy Japanese omelette, then topped with grilled unagi, ebiko and nori flakes; and Smoked Duck Mazemen (RM14), a no-broth ramen topped with egg, sauteed mushrooms, tempura bits, steam corn, spring onion and nori.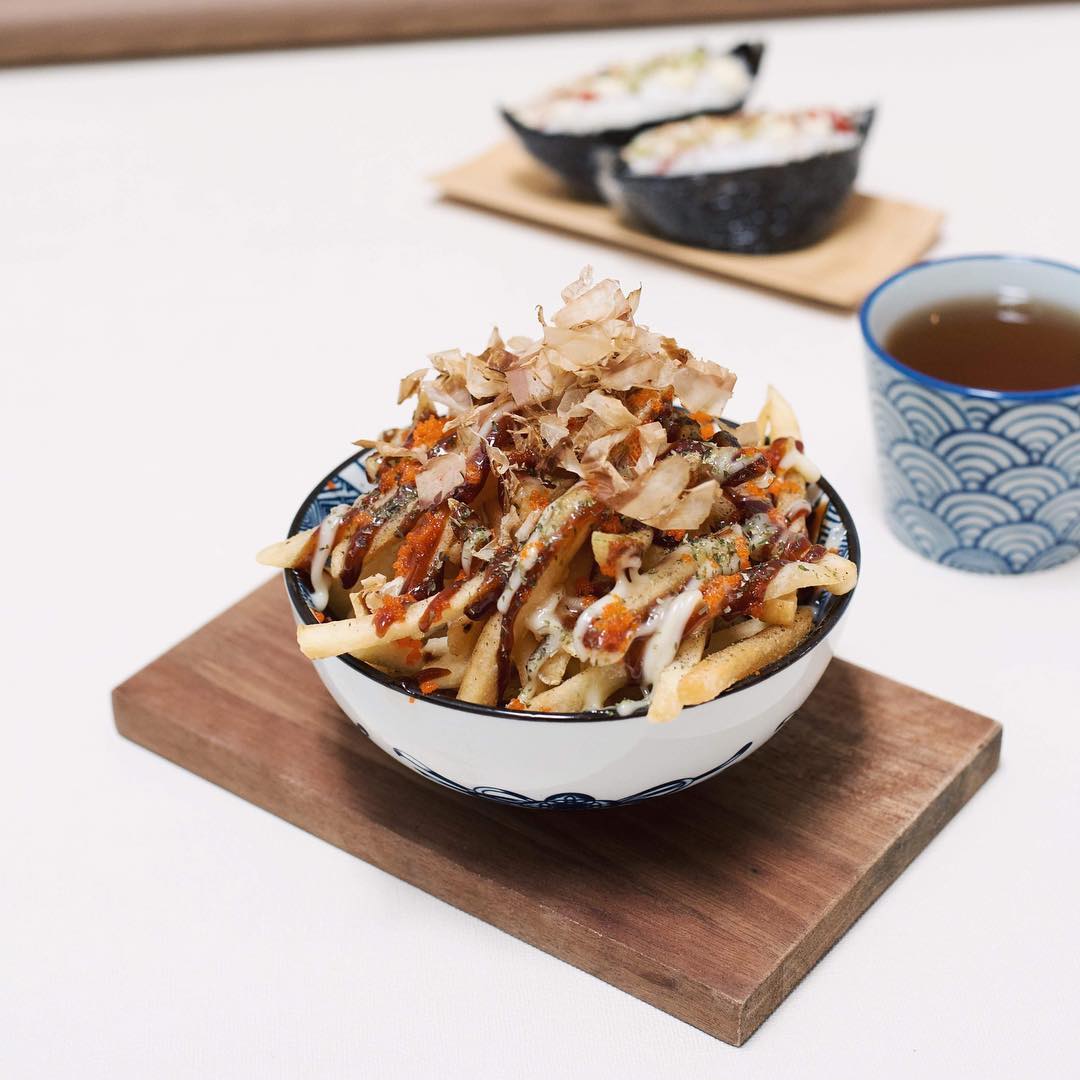 Image credit: @fukueatery
A twist on everyone's favourite snack, Okonomiyafries (RM12) marries golden fries with okonomiyaki sauce, mayo, katsuobushi, ebiko and nori flakes.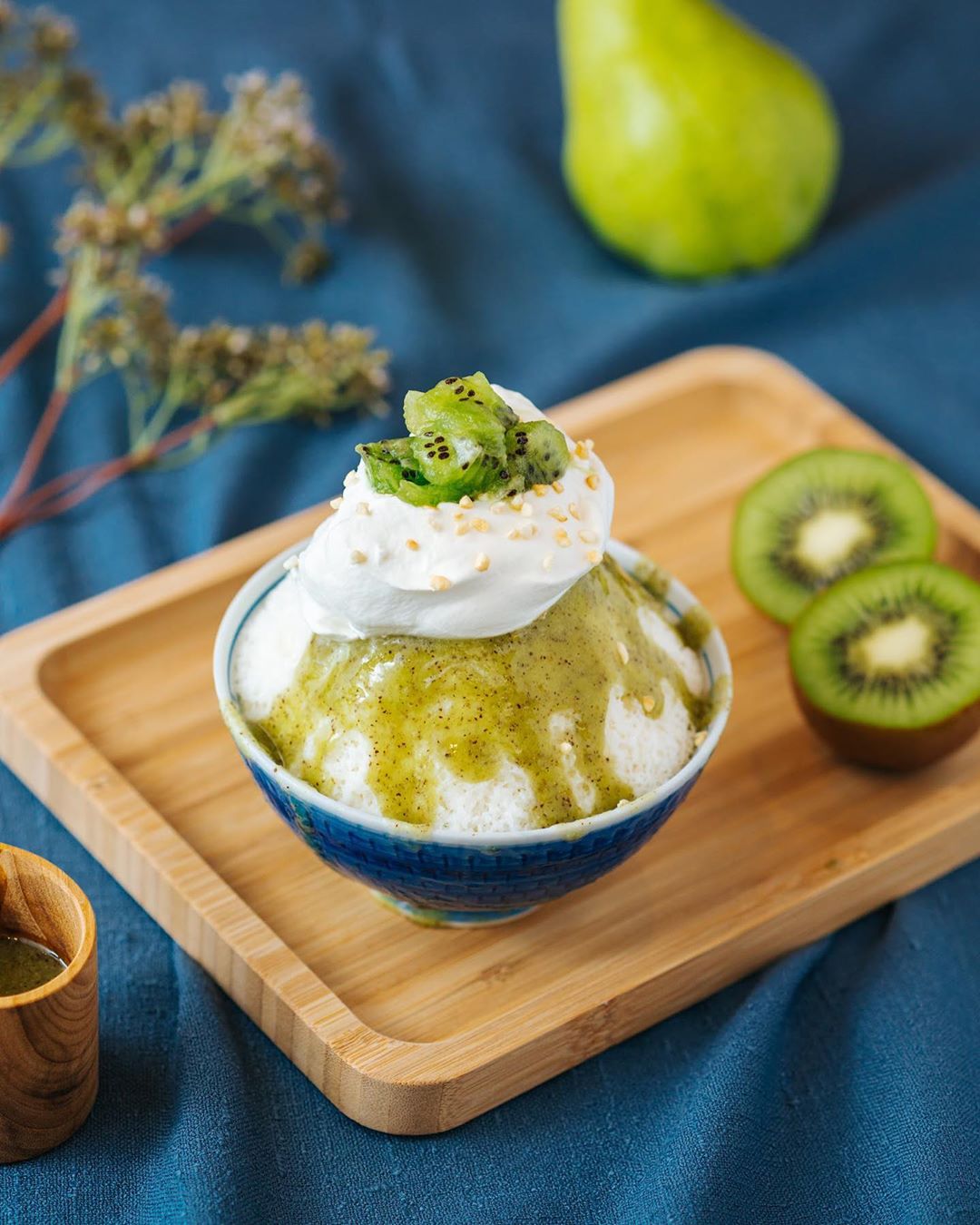 Image credit: @fukueatery
Perfect for Penang's eternal summer weather is the Kakigori (RM17), Japanese shaved ice dessert flavoured with syrup, yoghurt and all sorts of fruity toppings. The flavour of the moment is Honey Milk Kiwi Kakigori with earl grey poached pear, croquant rice and light whipped cream on top. Another dessert menu favourite is the Fuku Signature Creme Brulee (RM12), torched and served with cane sugar tapioca pearl.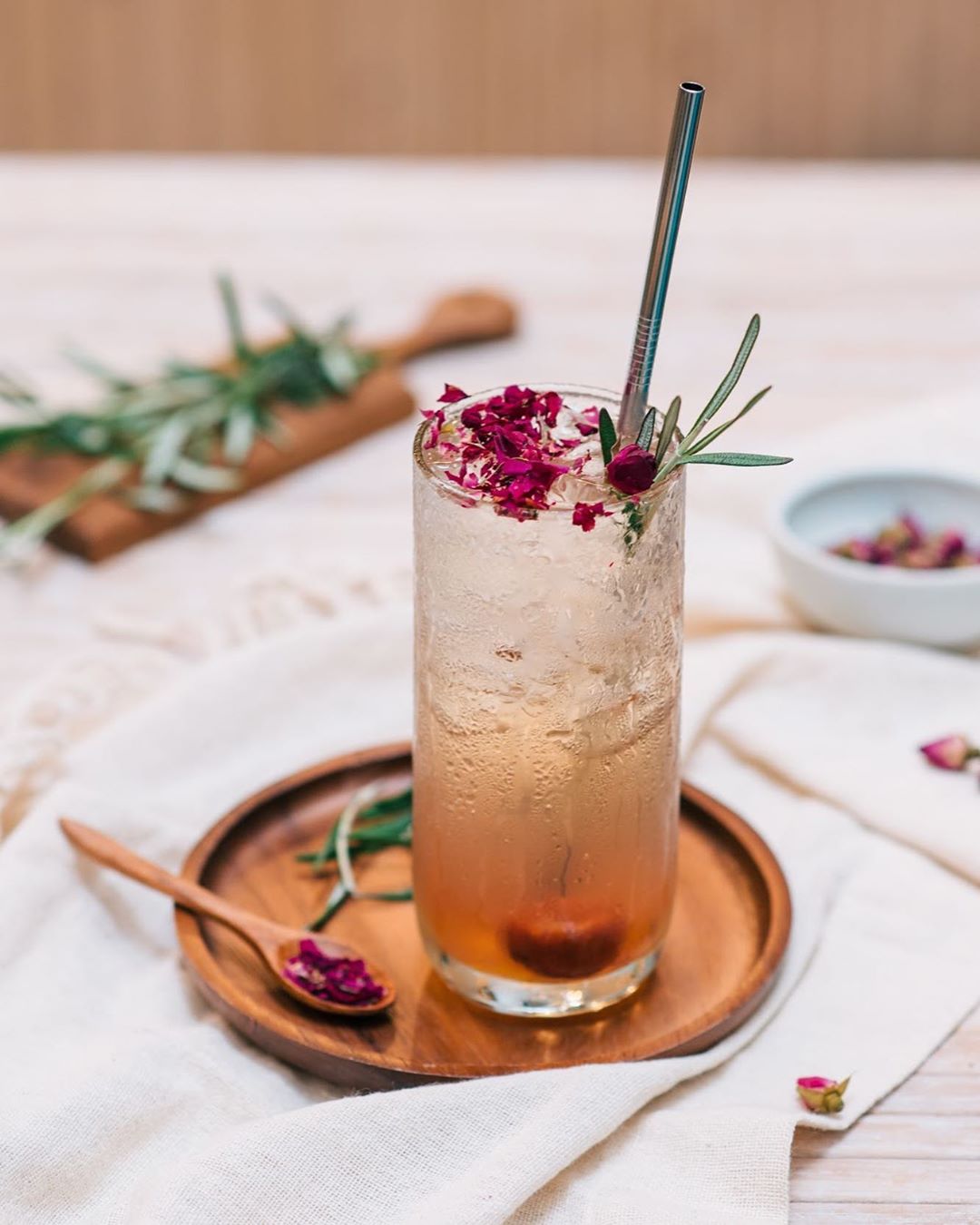 Image credit: @fukueatery
On the drinks front, beat the heat with a tall glass of lemonade. The Yume (RM14) is made with umeboshi, lavender and rose, while the Momo (RM14) is made with yuzu peach and chrysanthemum-infused syrup. For something a little more earthy, a little more silky-smooth and creamy, sip on the Kaiju (RM16), Fuku's Premium Uji matcha milk tea topped with milo and tapioca pearls.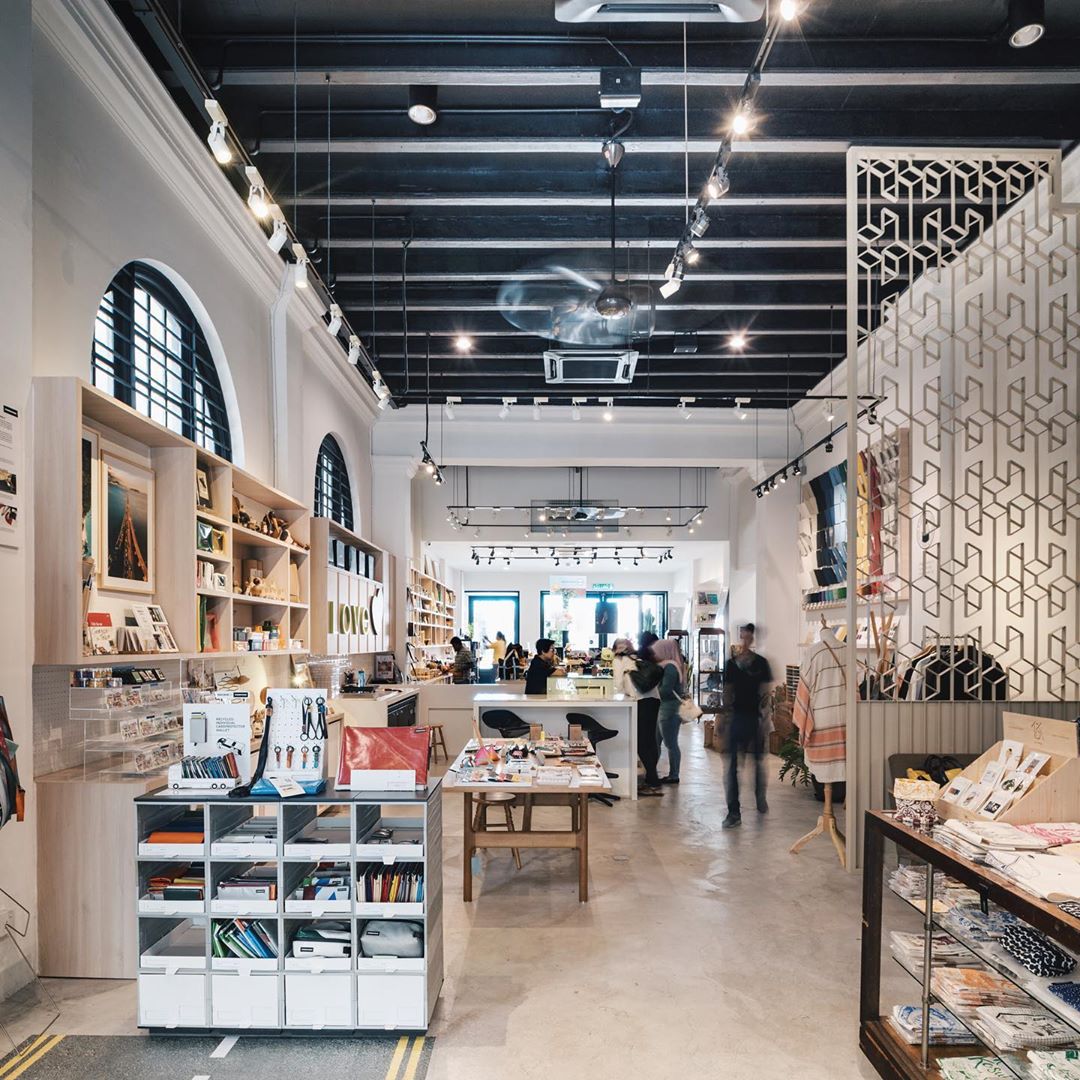 Image credit: @manoplus

The cafe is nestled inside Mano Plus Select Store, a lifestyle store that spotlights home-grown brands selling homeware, clothing, design books and magazines and more.

Address: 37 A&B Lebuh Pantai, 10300 George Town, Penang
Opening hours: Mon – Thu 9AM-6PM | Fri – Sun 9AM-9PM
Telephone: 016-302 2102
Website
---
5. Chapel Street Cafe, Belle and Cream, and Yún
---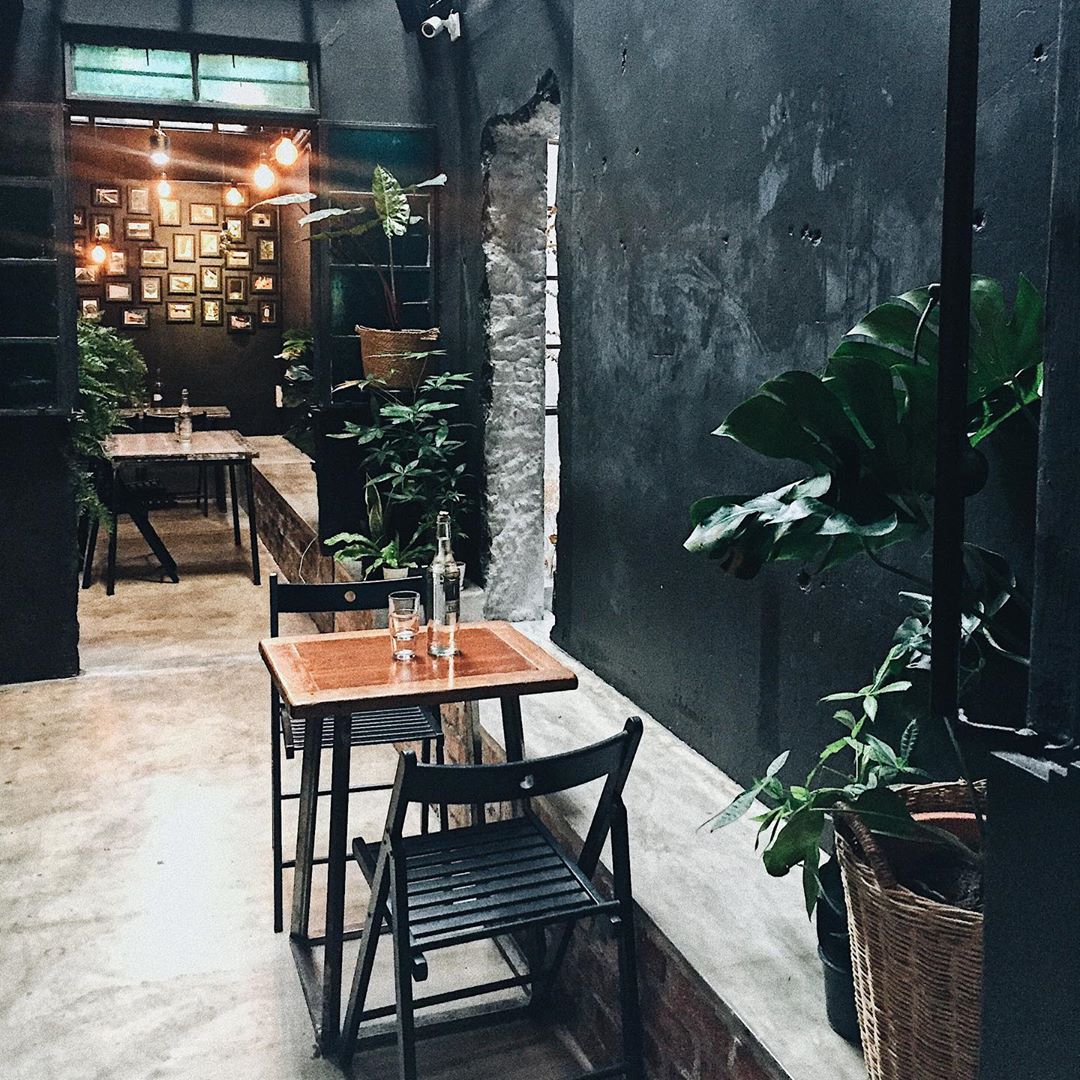 Image credit: @chapelstreetcafe
From the cool shade to sun-drenched rooms, the lighting in Chapel Street Cafe's black and white interiors have been designed for picture-taking since its inception in 2016.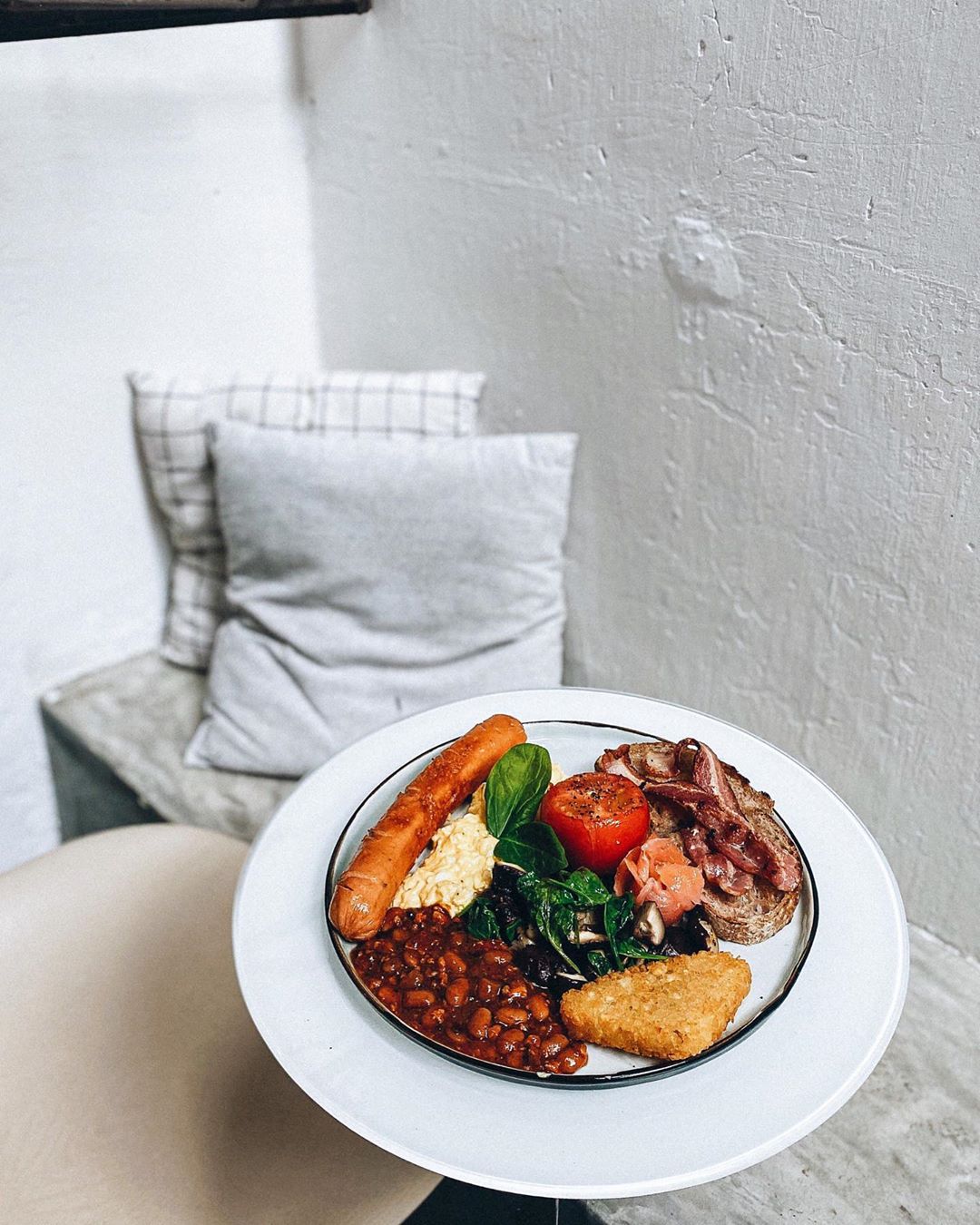 Image credit: @chapelstreetcafe
Inspired by Australian brunch culture, Chapel Street Cafe's menu runs the gamut from savoury to sweet. Staples include the Chapel Big Breakfast (RM33) – scrambled eggs, grilled tomatoes, bacon strips on sourdough, chicken sausages, homemade minced pork baked beans, hash brown, smoked salmon, grilled mushroom and baby spinach; and wobbly Fluffy Hotcakes (RM30) dressed with banana slices, a cube of butter, sunflower seeds and maple syrup. Top the latter with a homemade vanilla gelato for an additional RM7.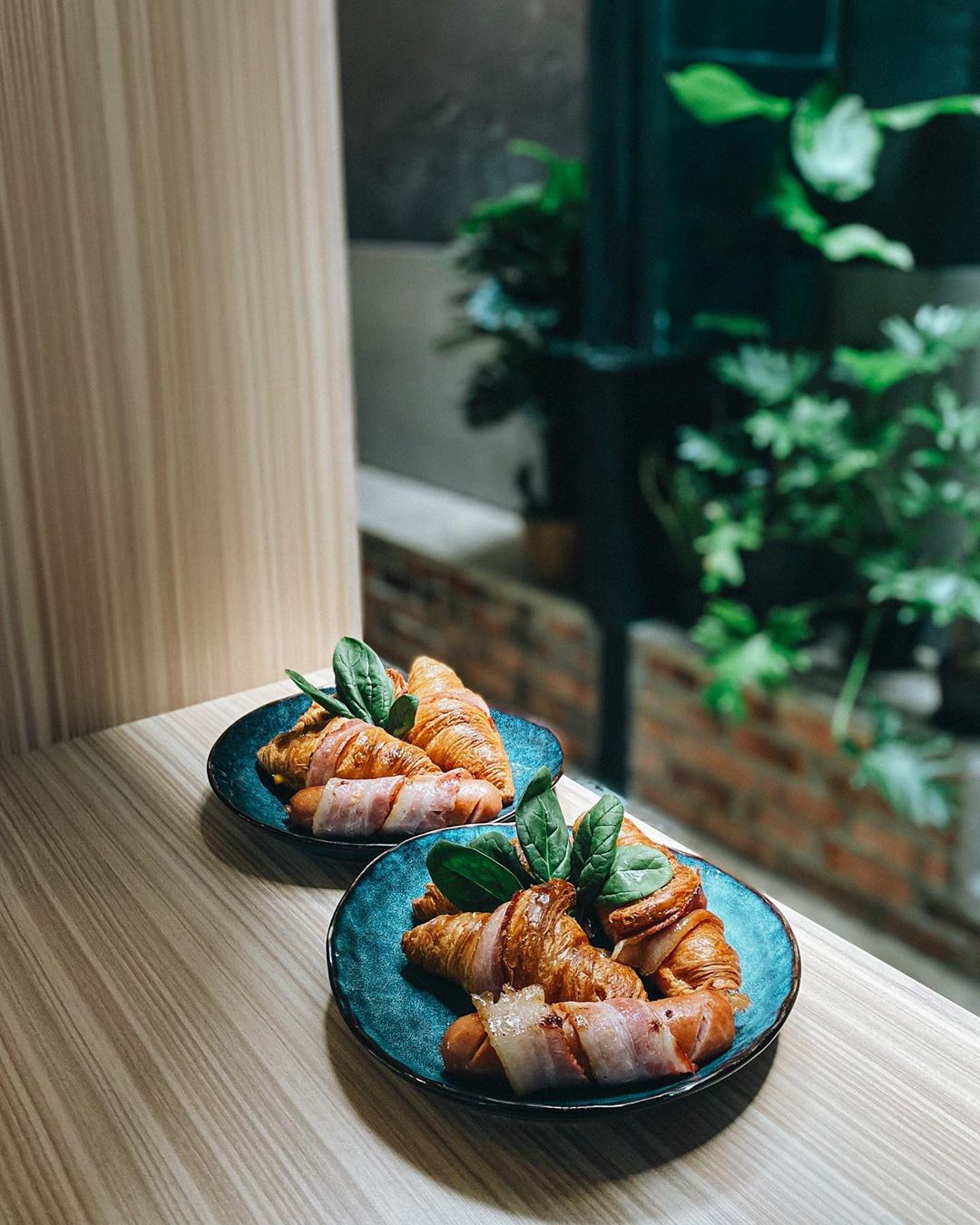 Image credit: @chapelstreetcafe
Another signature is the Cocoon Wraps (RM24), croissants stuffed with cheddar cheese and bacon drizzled in honey, served alongside sausage and seasonal salad.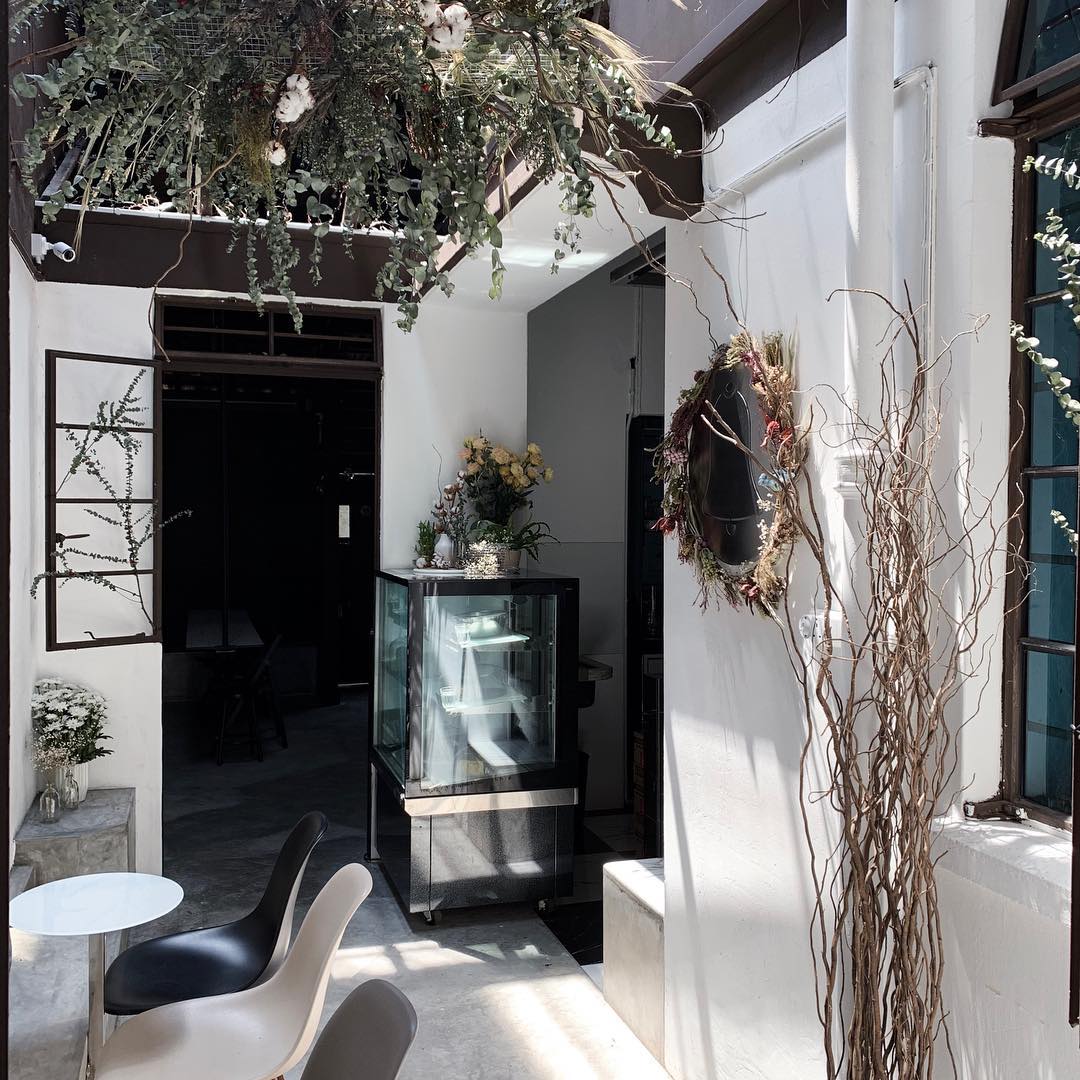 Image credit: @belleandcream
Under the same roof are bakery Belle and Cream and gelato parlour Yún.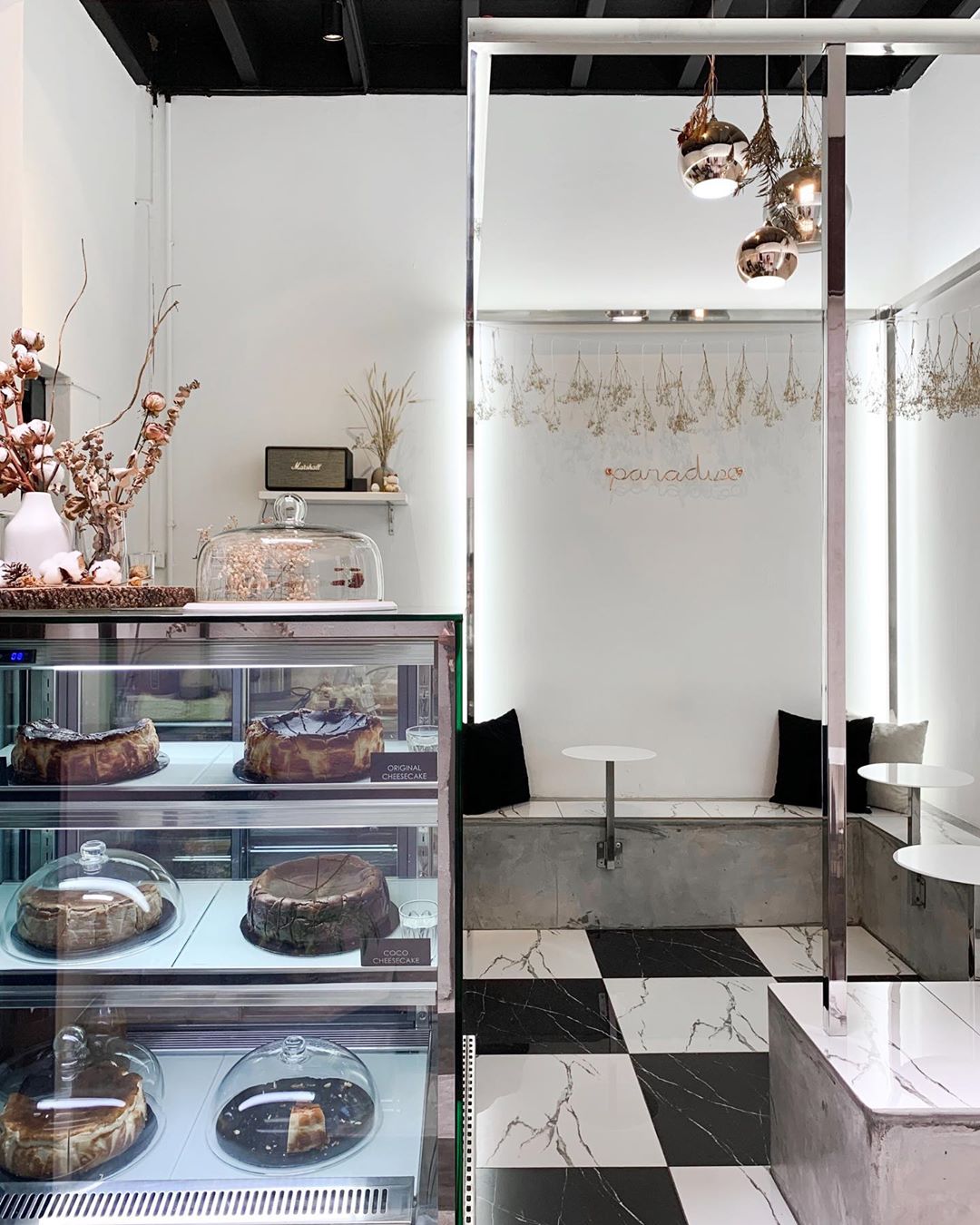 Image credit: @belleandcream
Belle and Cream specialises in Burnt Cheesecakes (starting from RM18 per slice) and puts its own spin on the classic dessert with its coco cheesecake and bubble milk tea variations.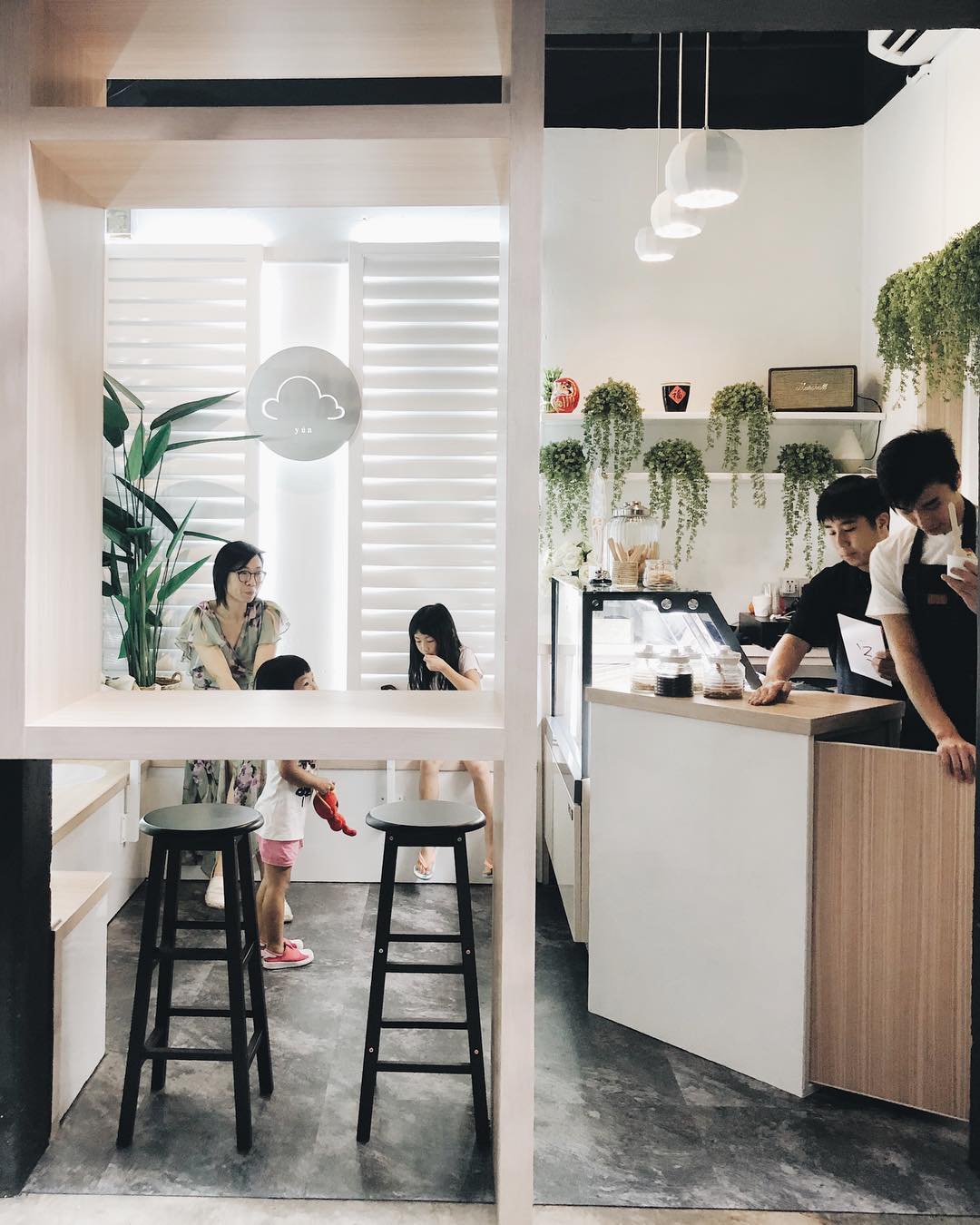 Image credit: @yunyunicecream
For a cold treat, pop over next door to Yún where you can indulge in flavours such as the tangy and fruity Wildberry Yoghurt and the earthy Houjicha. Get a single scoop for RM10 or double the joy for RM18. 
Pair it with a shot of Espresso (RM9) or elevate your gelato with a Boba Cup (RM20), which adds boba and brown syrup to the gelato.

Chapel Street Cafe
Address: 14 Medan Lim Cheng Teik, Kampung Syed, 10250 George Town, Penang
Opening hours: 8.30AM-6PM, Daily
Telephone: 04-226 0620
Website
Belle and Cream
Address: 14 Medan Lim Cheng Teik, Kampung Syed, 10250 George Town, Penang
Opening hours: Mon, Wed, Thu & Sun 10AM-6PM | Fri & Sat 11AM-12AM (Closed on Tuesdays)
Telephone: 012-484 8968
Website

Yún • 云
Address: 14 Medan Lim Cheng Teik, Kampung Syed, 10250 George Town, Penang
Opening hours: Sun, Mon, Wed & Thu 11AM-10PM | Fri & Sat 11AM-12AM | Tue 11AM-6PM
Website

---
6. Kafka
---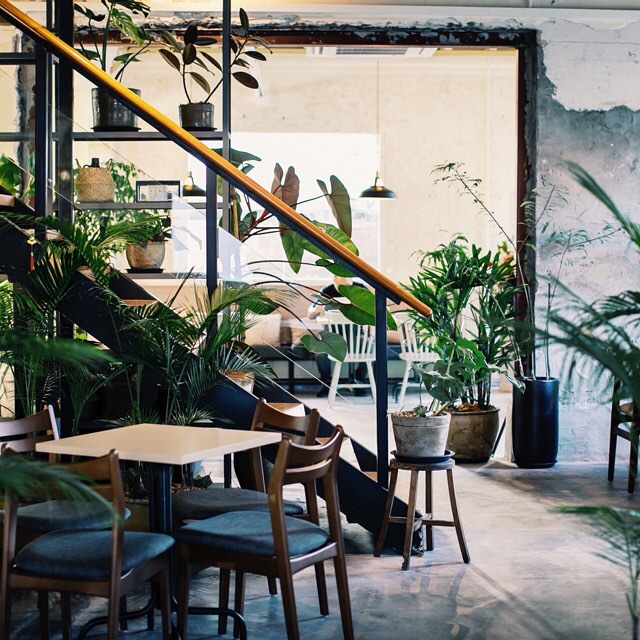 Image credit: @kafkapenang

Located in the old Penang Flying Club and open from day to night, Kafka is artfully decked out with potted plants, wooden chairs and plush sofas. The homely aesthetic would make it a mighty ideal place to curl up with a good book, if not for the fact that it usually draws quite the crowd.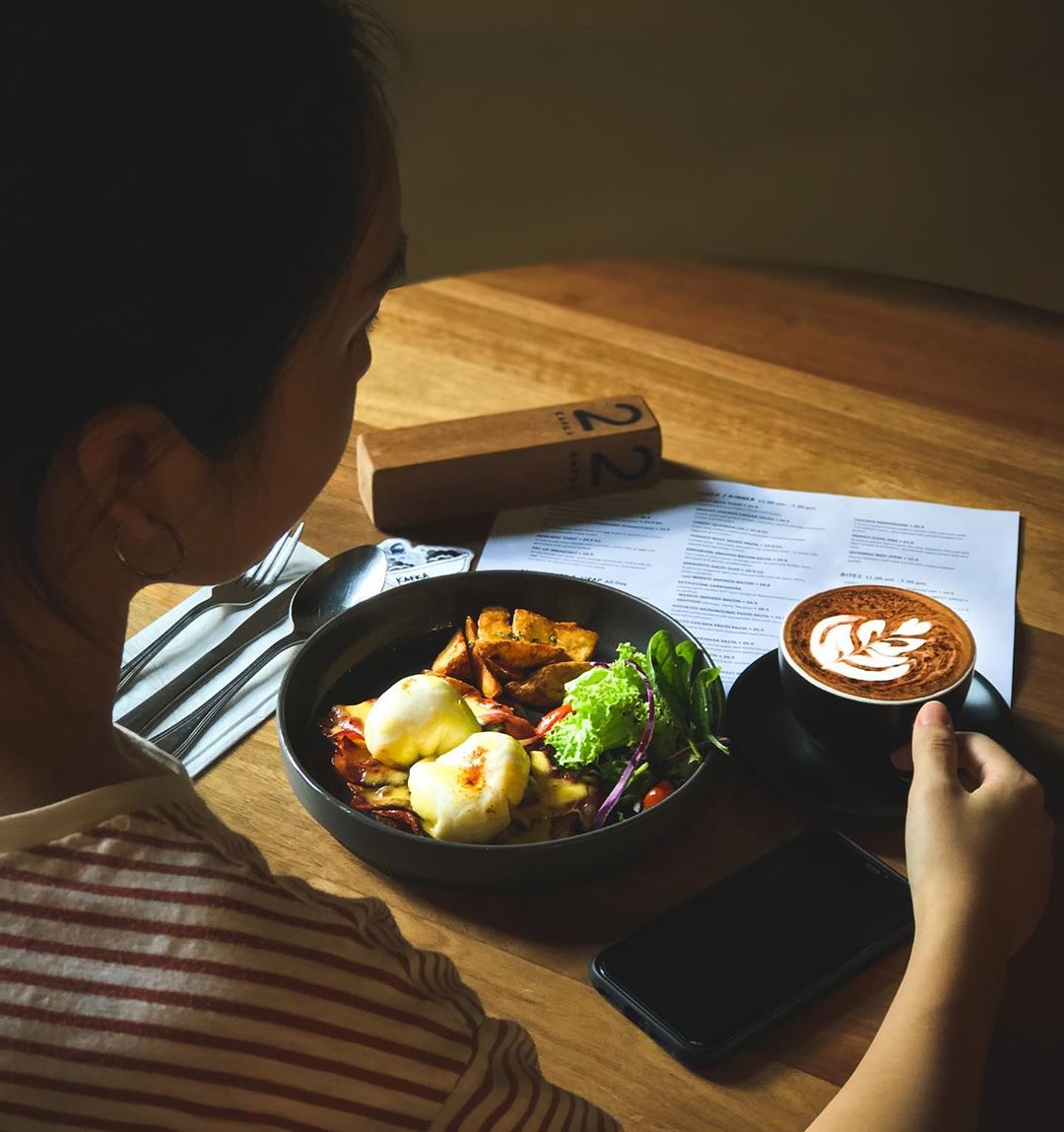 Image credit: @kafkapenang
On the breakfast menu, which is available from 8AM-2PM, Kafka has the usual suspects. There's the Eggs Benedict (RM25.90), which comes with a choice of smoked salmon with pesto hollandaise, Iberico Pork Bacon (RM25.90), Pulled Beef Rendang (RM28.90) and Sauteed Mushrooms (RM25.90). Each plate served with crusty bread, poached egg, hollandaise sauce, potato hash and salad. 
There are plenty of meat-free choices here too, such as the Spiced Eggplant Shakshuka (RM24.90) and millennials' fervent favourite Avocado Toast with Sunny Side Up and Greens (RM24.90).

Lunch and dinner is served from 11AM-10PM. Come with an appetite and dig in to the Beef Rendang Quesadillas (RM28.90), which features Australian pulled beef infused with flavourful rendang and cheese. The fresh red capsicum and onions add a refreshing crunch to the heavy, sauce-doused meaty texture.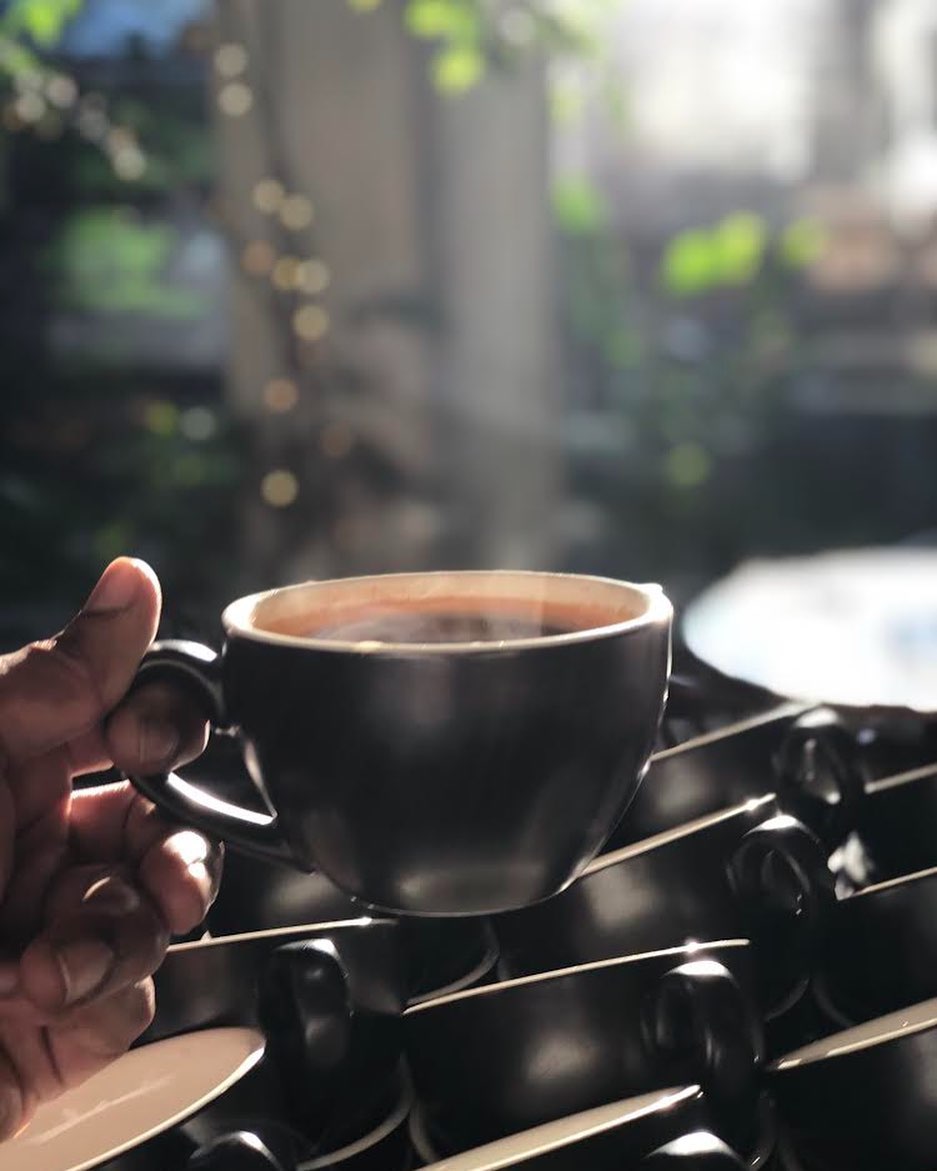 Image credit: @kafkapenang
From a classic Flat White (RM9.90) to Salted Caramel Latte (RM12.90) and Dirty Oaty Chai Latte (RM15.90), the coffee menu is enticing to say the least.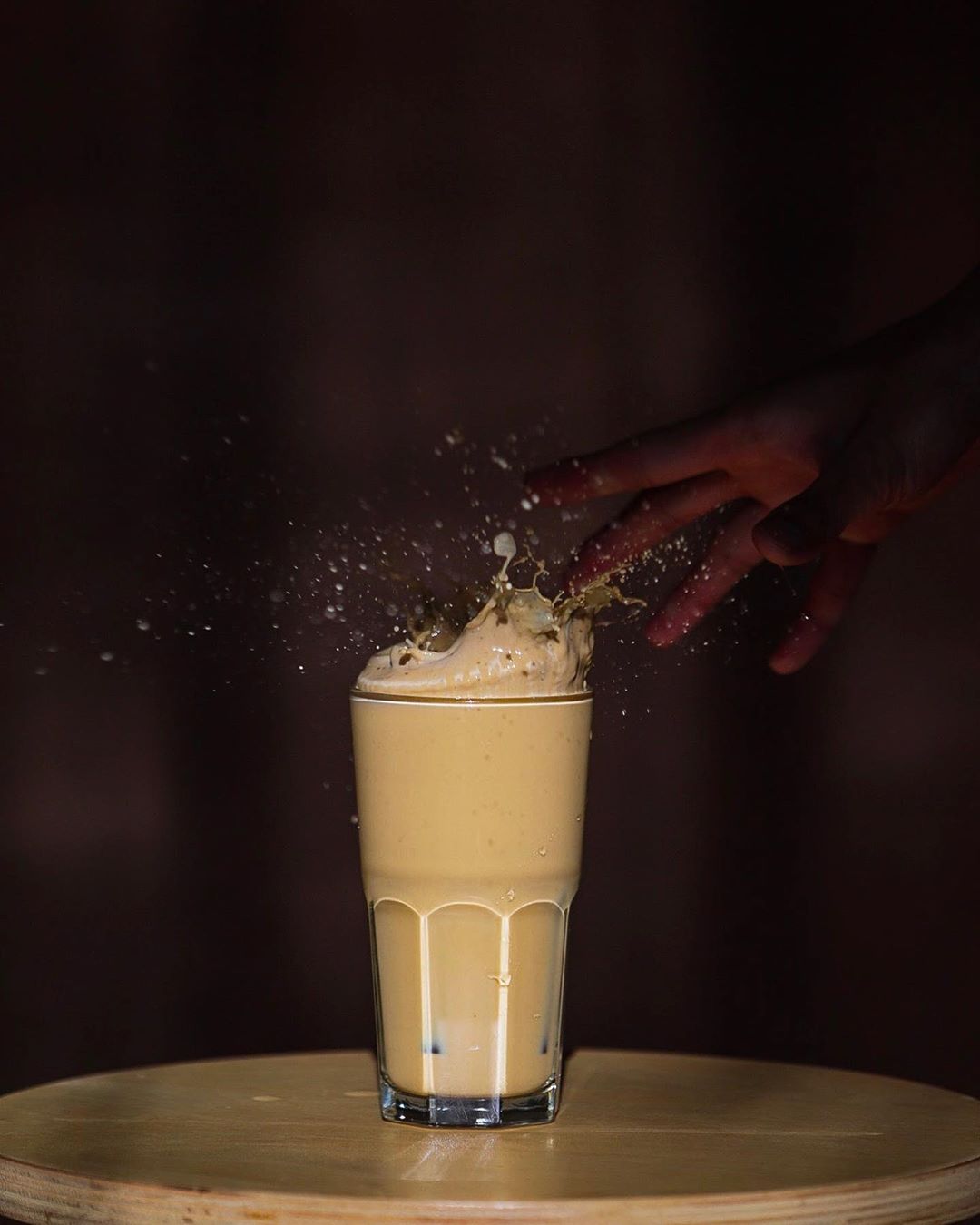 Image credit: @kafkapenang

Enjoy Freshly Brewed Coffee cold for an extra RM1. Vegans can opt for plant-based alternatives soya milk, almond milk and oat milk for an additional RM2 to RM3. Or go all out by indulging in a Peanut Butter Espresso Milkshake (RM15.90).
Address: 15 Jalan Kelawai, George Town, 10250 George Town, Penang
Opening hours: Wed – Mon 8AM-11PM | Tue 8AM-6PM
Telephone: 04-218 9726
Website
---
7. Lunabar Coffee
---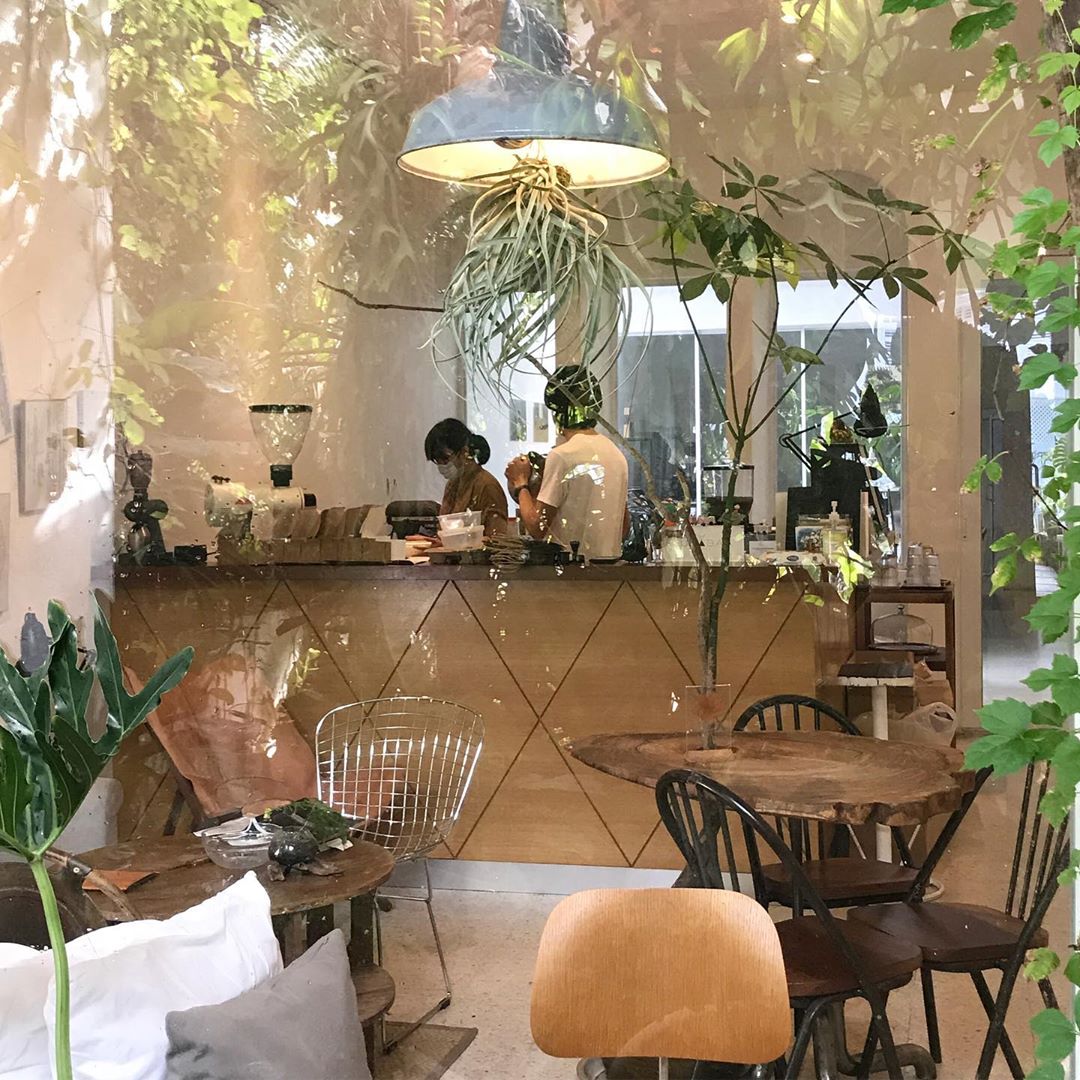 Lunabar Coffee is a plant-filled cafe to add to your list of trendy cafes to visit in Penang
Image credit: @lunabarcoffee
A serene greenhouse in the heart of George Town, Lunabar Coffee lets you tuck into cakes and coffee in a plant-filled tranquil setting, while sheltering you from the sweltering Penang heat.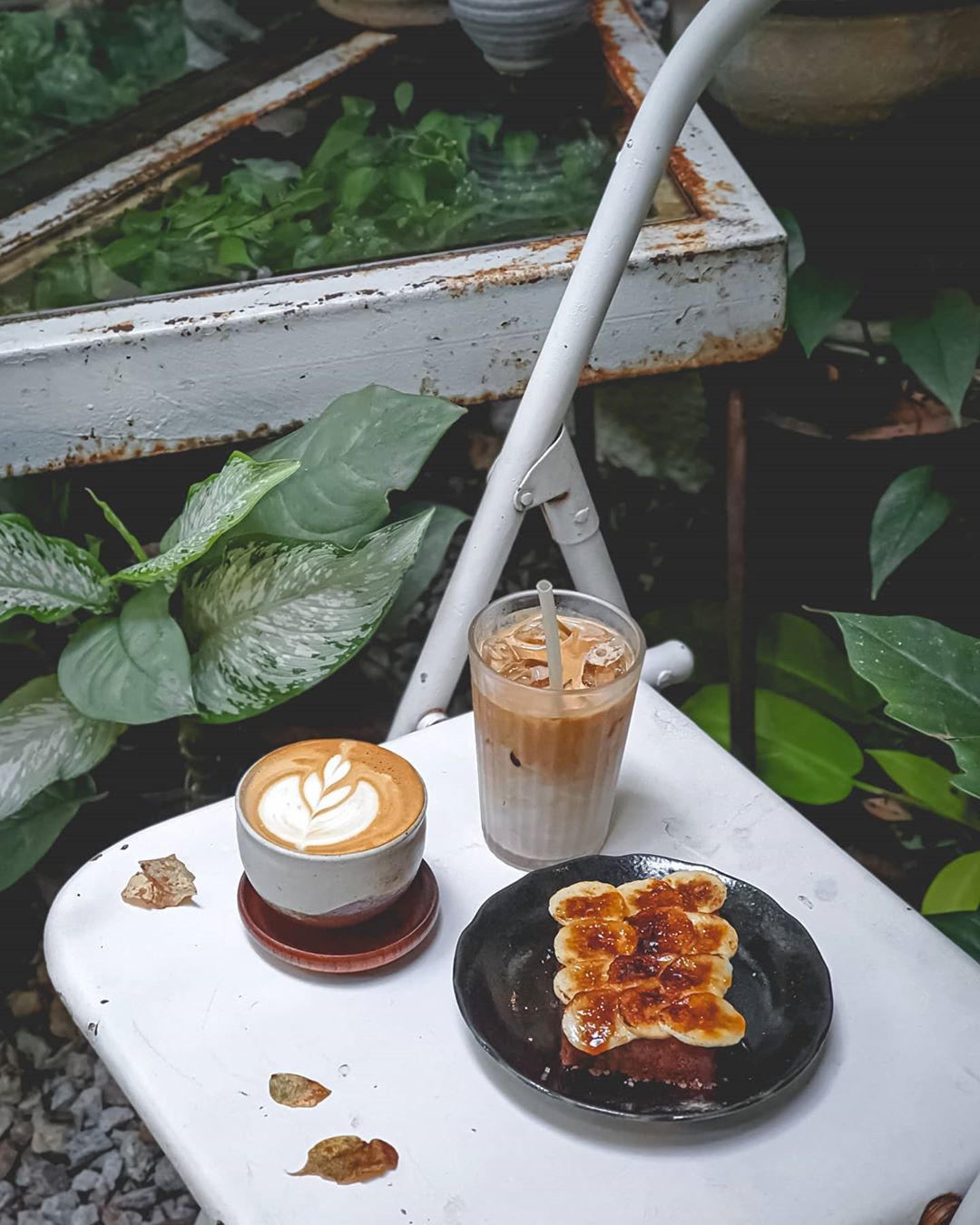 Image credit: @sinyee0625
Signature cakes are the Lemon Poppy Seed Cake (RM12), Banana and Caramel Cake (RM12), Luna Baked Cheese (RM15) and Chocolate Rum Cheesecake (RM15).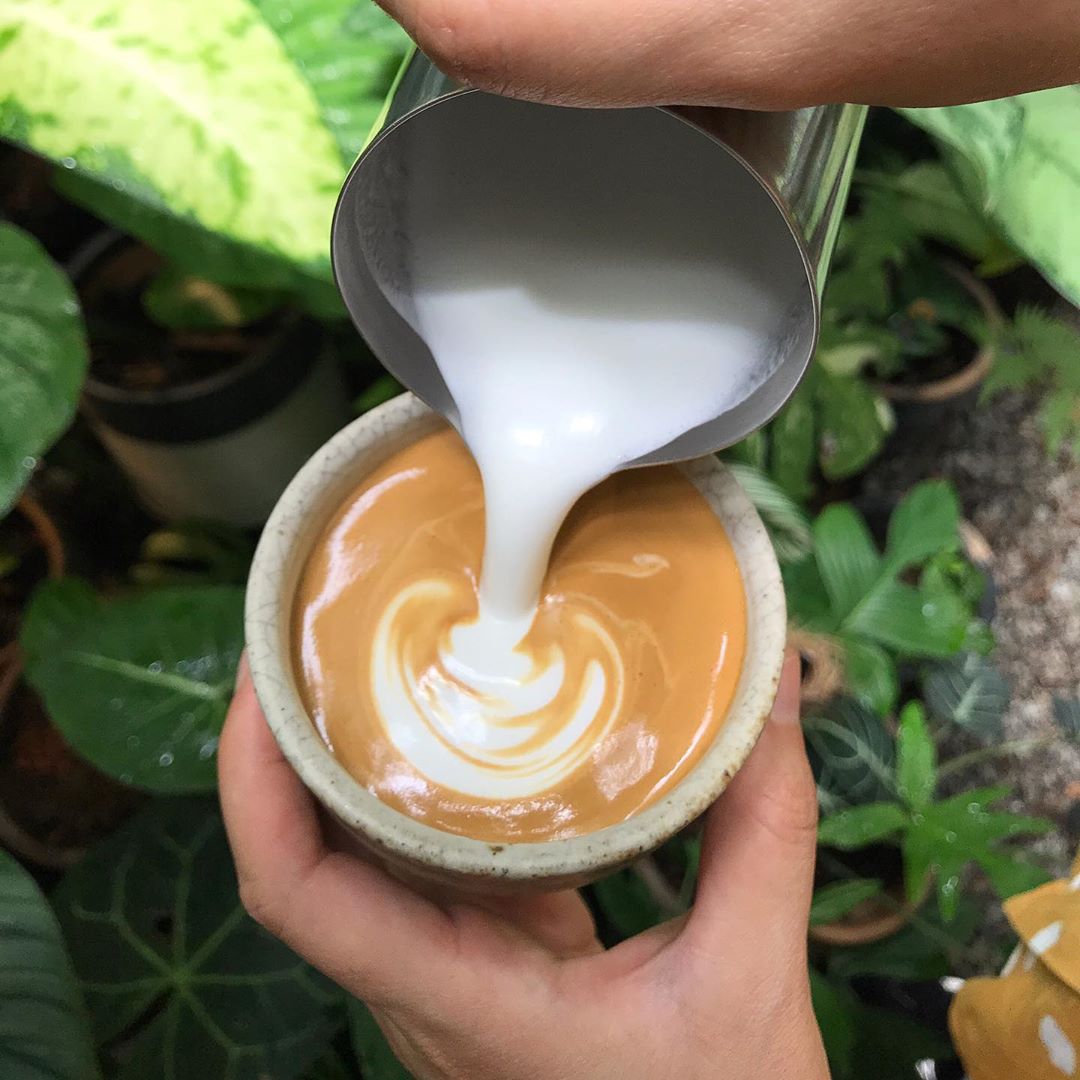 Image credit: @lunabarcoffee

Chill with a cup of Latte (RM12), Matcha Latte (RM12), Hot Chocolate (RM13), or the new addition – a velvety, robust black Coffee Stout (RM12). For something easy on the palate, there's the Chrysanthemum and Lavender Tea (RM10).
On top of espresso-based coffee, Lunabar Coffee's expertise lies in filter coffee. Brewed using a V60 and flower dripper, the result is a balanced yet lively cup. The V60 allows the barista to enhance clean, bright levels of acidity while the flower dripper's design helps highlight the sweetness. Prices depend on the type of beans and there are usually four to six varieties to choose from.

Address: 10D, Jalan Clove Hall, 10050 George Town, Penang
Opening hours: 9AM-6PM, Daily
Telephone: 010-932 2810
Website
---
8. Ome by Spacebar Coffee
---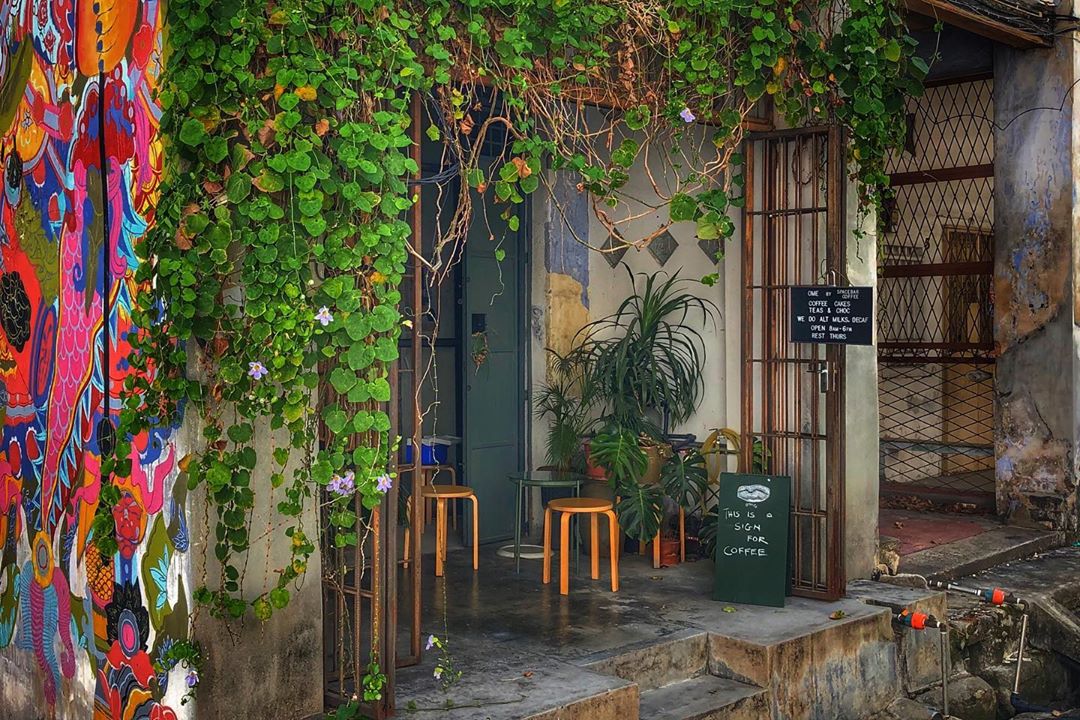 Image credit: @tabinasubi
A gem tucked away along a narrow alleyway, Ome by Spacebar Coffee is modest by design with green vines draping over its entrance. With its rugged wooden tables, bare brick walls and cement-finished floors, the cafe wears "effortless charm" with ease and is a relaxing space to pop by for a bite of cake.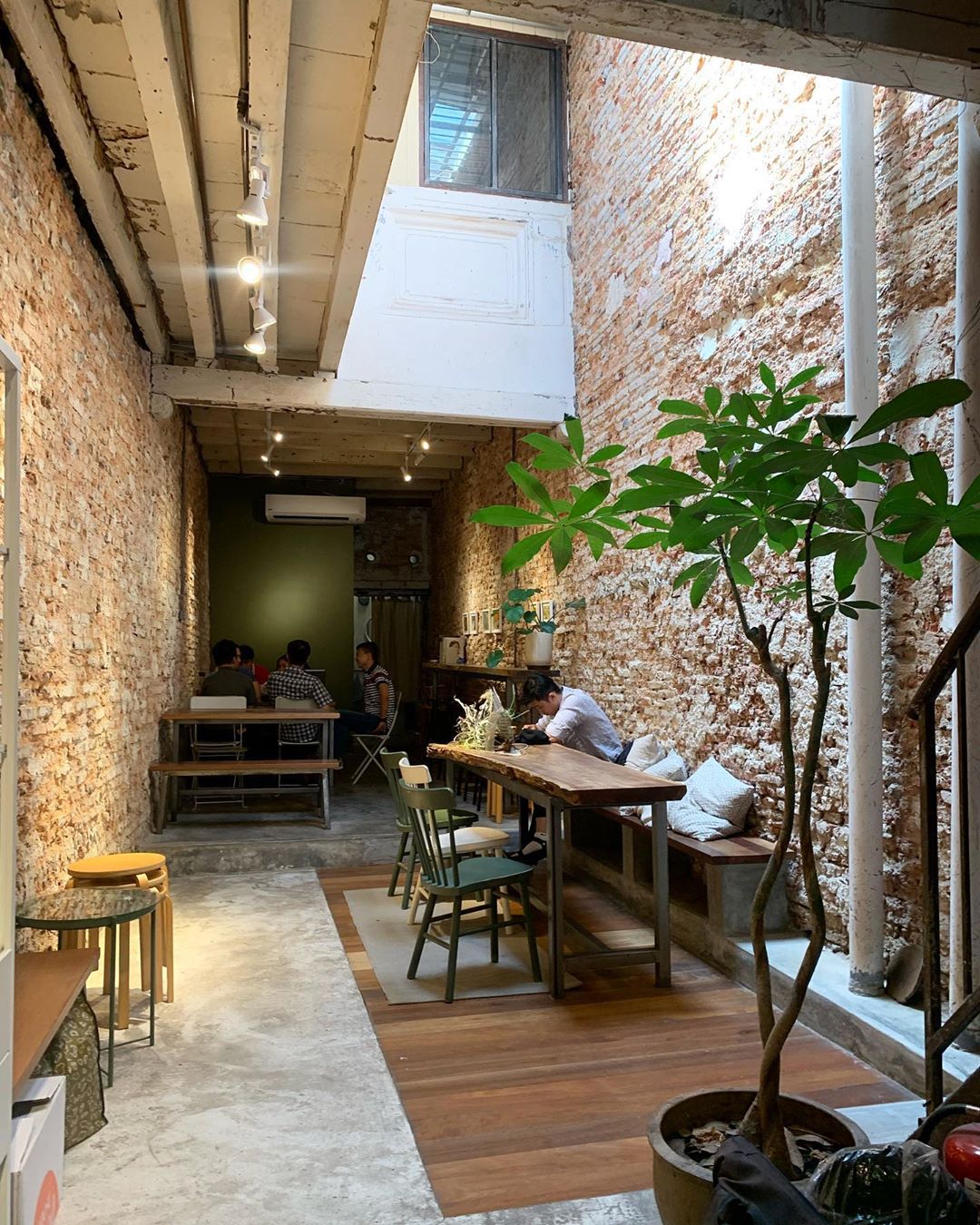 Image credit: @delishmewlicious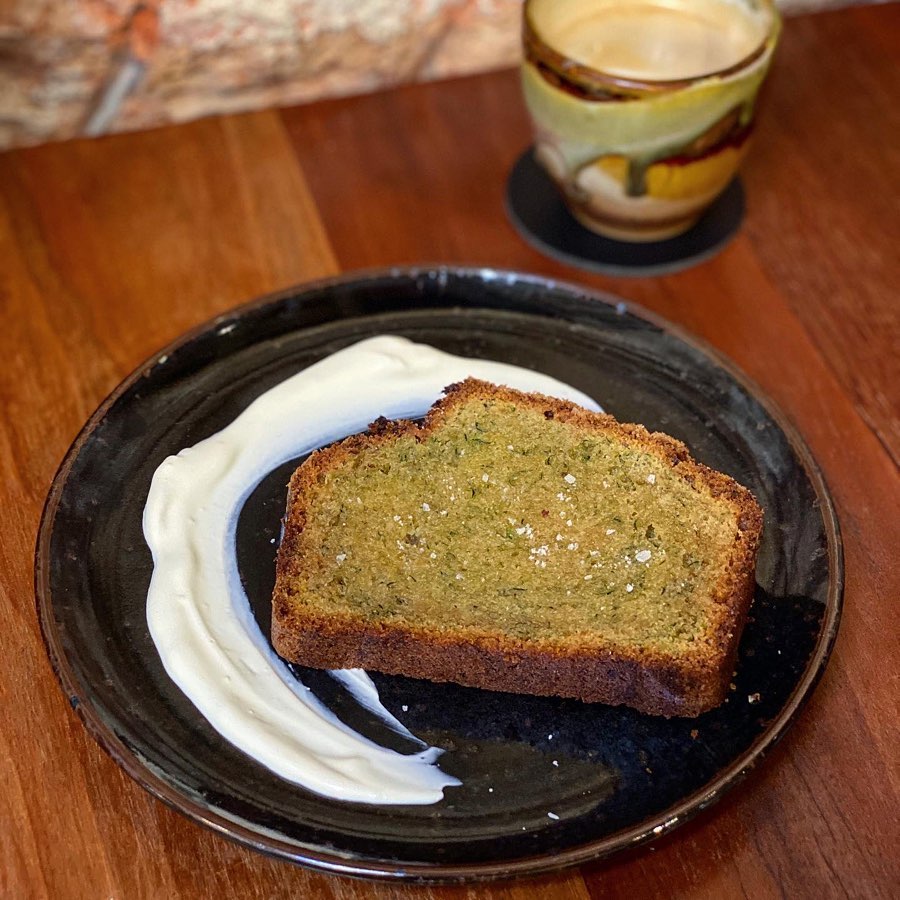 Image credit: @sugarlicioushk
A firm favourite is the Sea Salt-Dusted Zucchini Olive Oil Loaf Cake (RM13), toasted to perfection with a crunchy edge and moist centre and served with a nutty, tangy creme fraiche. Another popular choice is the Apple Crisp (RM12), which tastes delightfully warm and gooey, as much as it smells heavenly.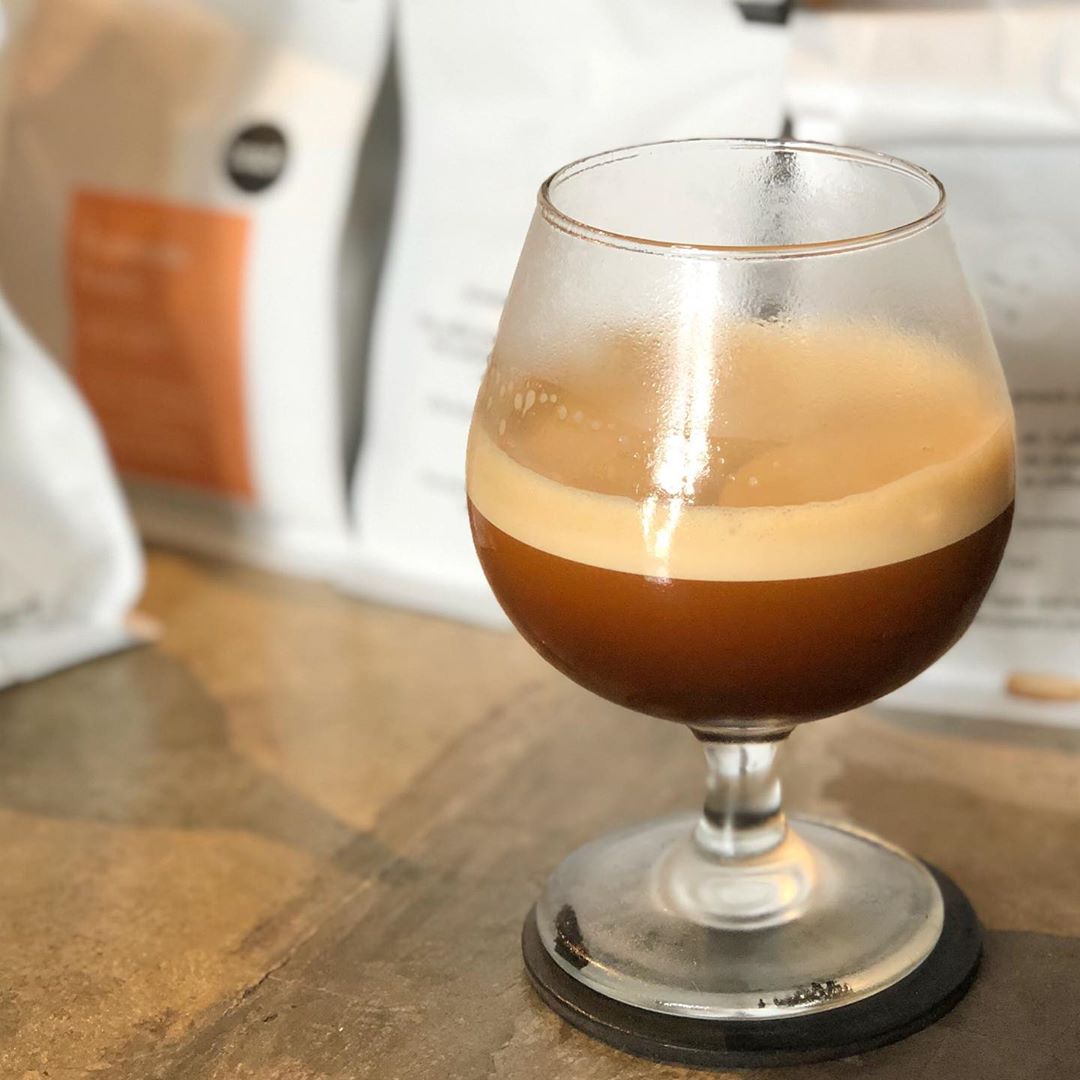 Image credit: @bokchoyeats

The inconspicuous cafe's menu revolves around coffee, chocolate, teas, loaf cakes and homegrown kefirs. Straying from the norm is the Cold Nitro (RM13), which is cold brew coffee with a velvety smooth beer-like texture.

Coffee and chocolate lovers interested in trying their hand at recreating the cafe experience at home can buy the Ome Blend Coffee Beans (RM30 for 150g), Single Origin Filter Beans (RM35 for 100g) and Seniman Chocolate Bars (RM9).
Address: 1 Lorong Toh Aka 10100, Penang
Opening hours: Fri – Wed 8AM-6PM (Closed on Thursdays)
Telephone: 019-309 1450
Website
---
9. Matcho Cafe
---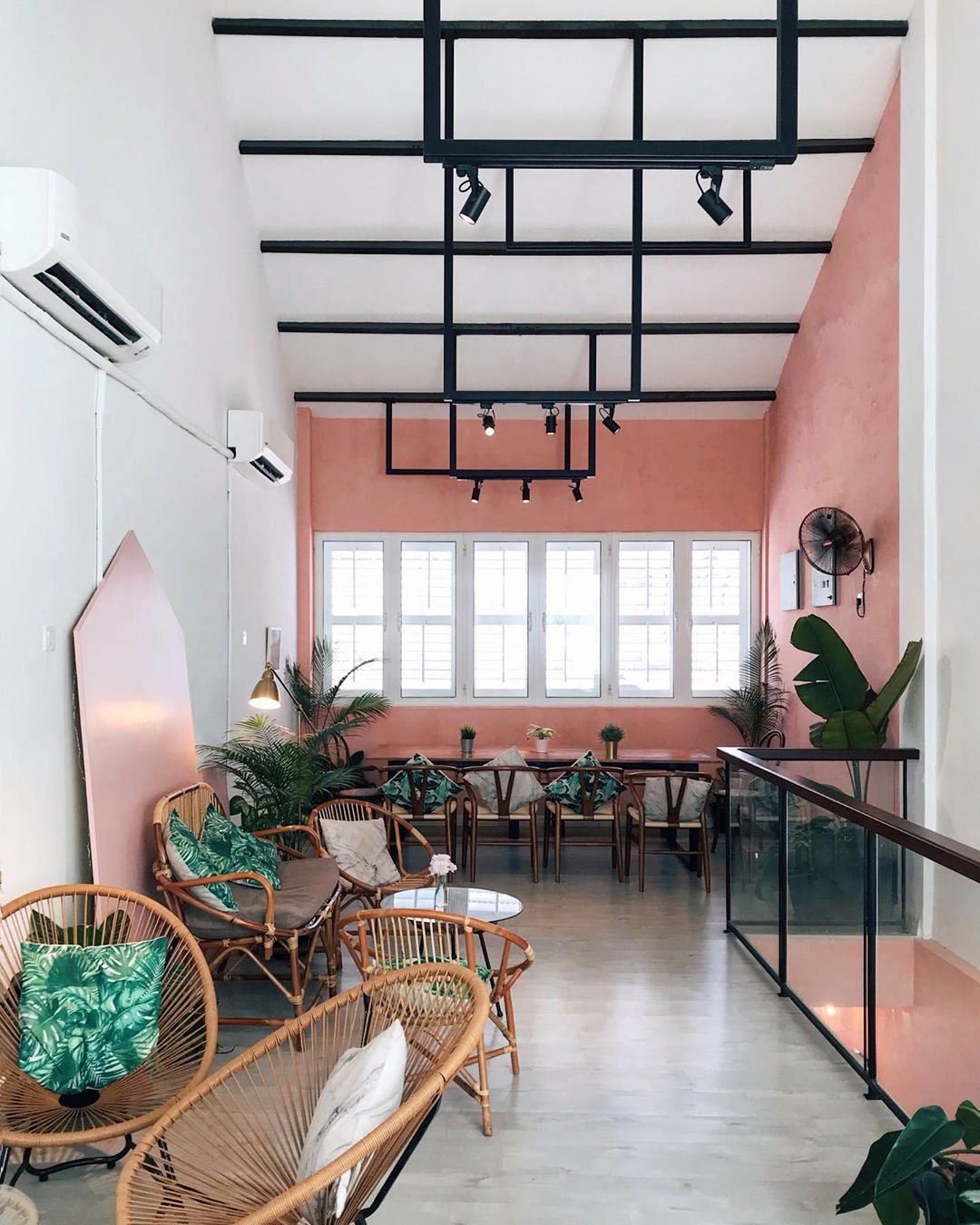 Image credit: @caicelina
From the neon lights at the entrance to the pink accents and flamingos inside the cafe, Matcha cafe isn't one to shy away from making a statement. The pretty-in-pink, Bali-esque cafe is on theme not only in terms of decor but even down to the finishing touches of every dish.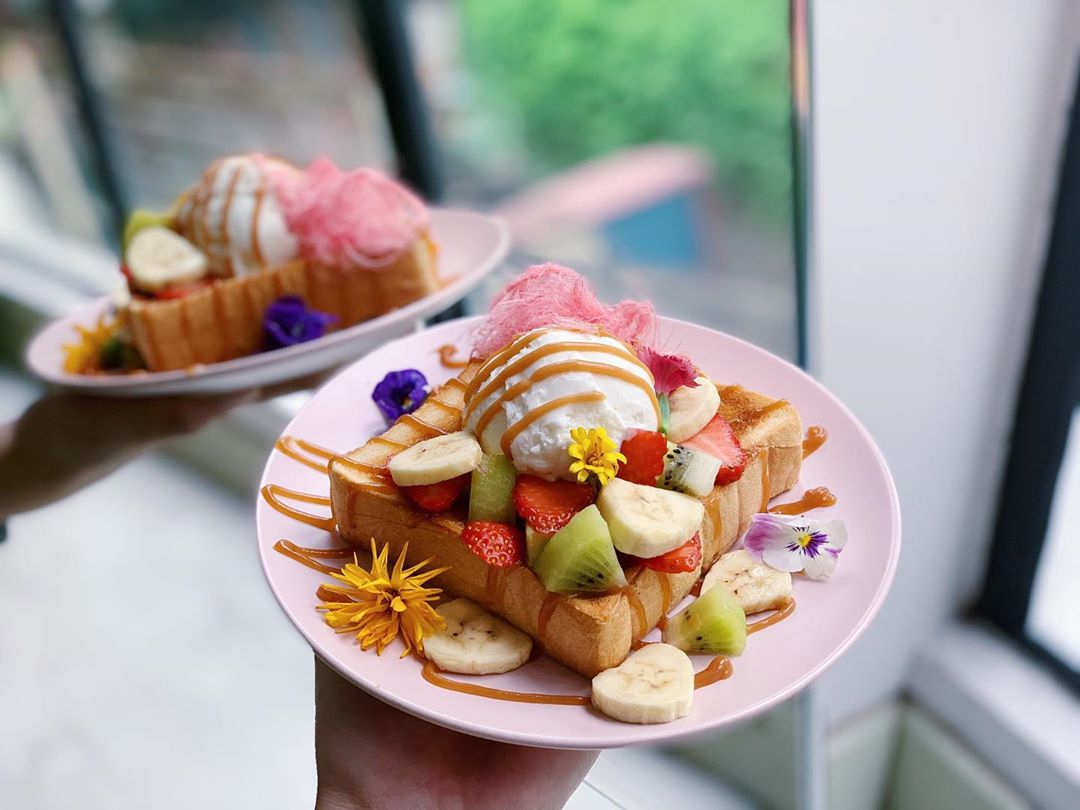 Image credit: @matchocafe

Matcho cafe's signature Pink Toast is dressed up with fresh fruits and pink candy floss (starting from RM16 and at an additional RM2 for more fruits).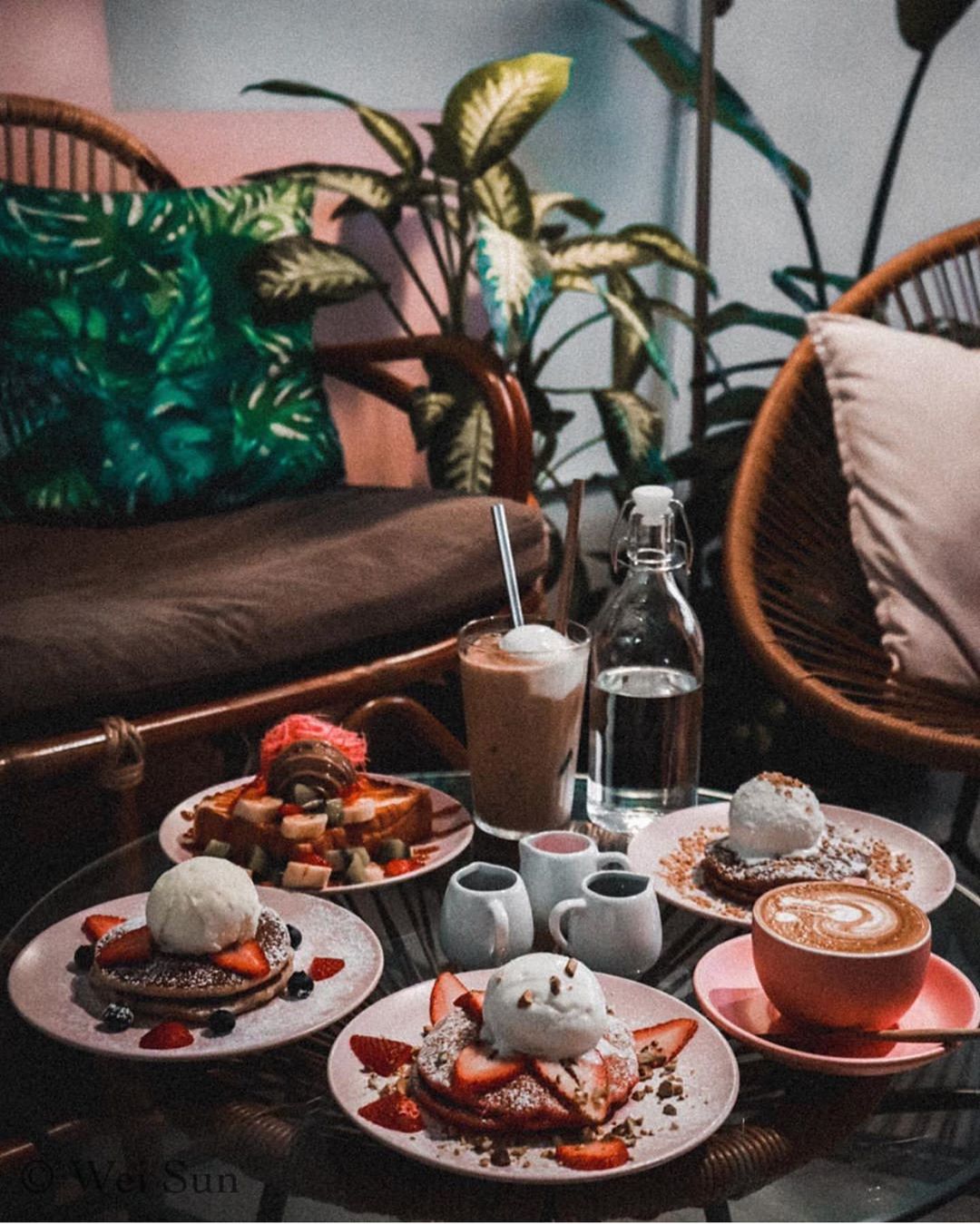 Image credit: @weisun_
Satisfy your sweet tooth with house favourites Matcha Pancakes (RM17), which come with matcha ice cream, red bean paste and dose of honey; or the Berries Pancakes (RM18) that's topped with vanilla ice cream, blueberries, strawberries and blueberry sauce.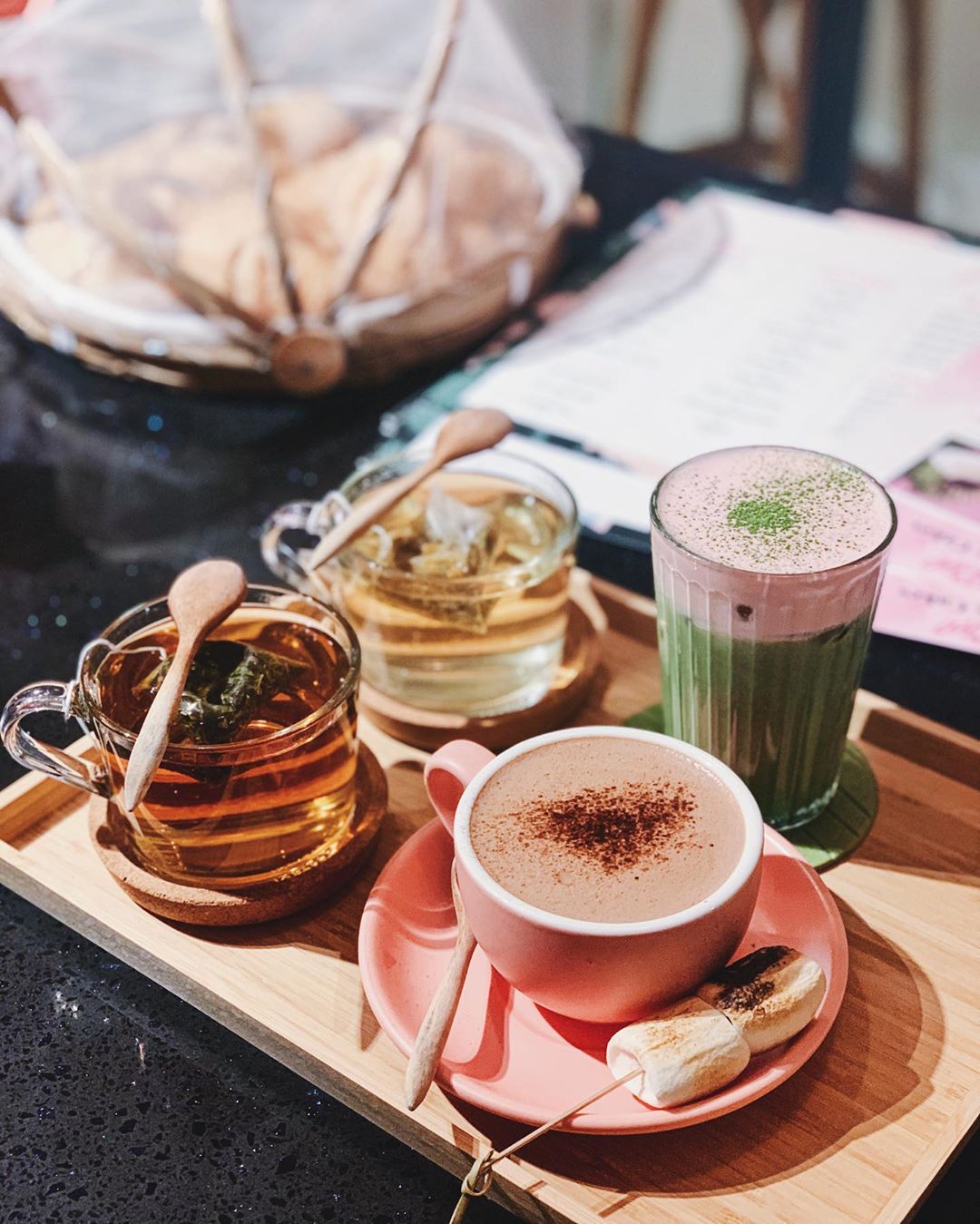 Image credit: @matchocafe
Unique beverages include the Iced Rose Matcha Latte (RM13) and Tiramisu Latte (RM15). 
Address: 99B, Lebuh Noordin, 10300 George Town, Penang
Opening hours: Wed – Mon 12PM-11PM (Closed on Tuesdays)
Telephone: 04-261 0031
Website 
---
10. Joie's Sourdough and Cafe
---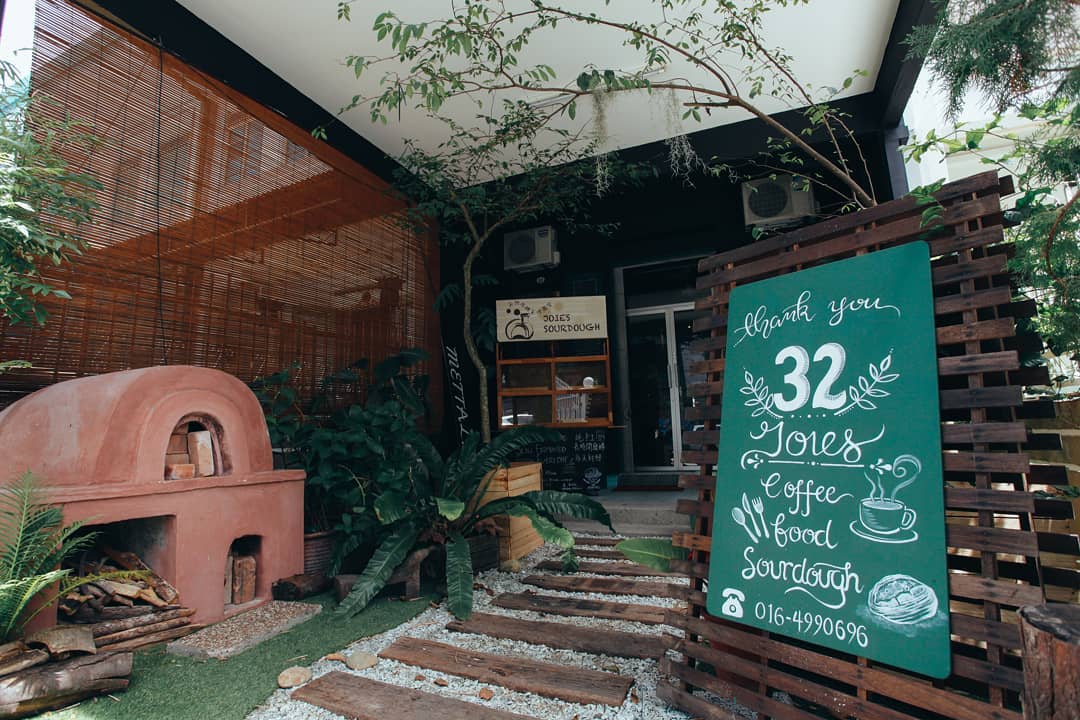 Image credit: @joiescafe
Joie's Sourdough and Cafe is a little cafe with big dreams, striving to support local farmers by turning home-grown produce into healthy, hearty dishes.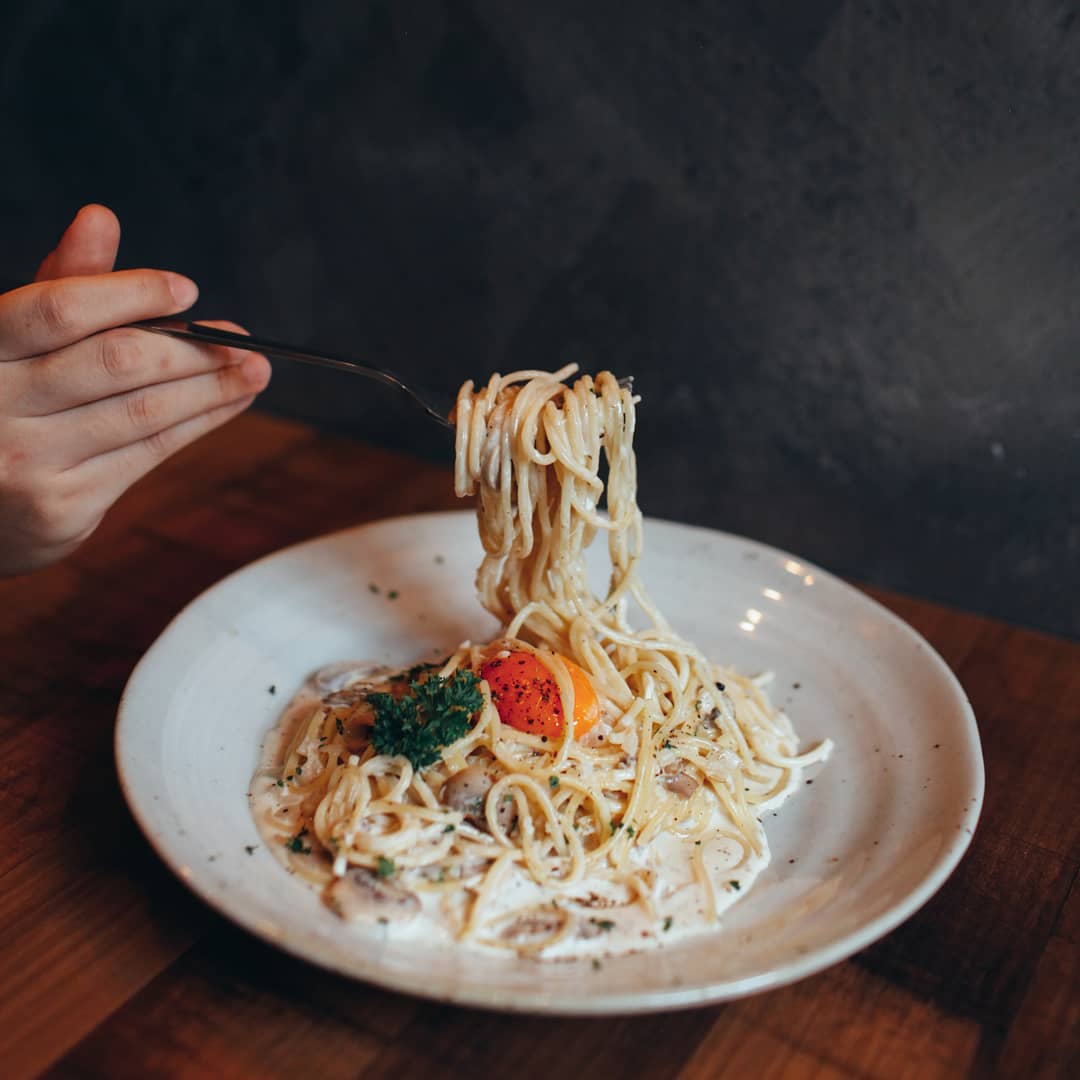 Image credit: @joiescafe
Here, you'll find the best Carbonara (RM19) in town as well as plant-based patties sandwiched between freshly baked sourdough bread. The Burger Series (RM23) features the flavourful sauerkraut tempeh, as well as a homemade mushroom guacamole medley and homemade baba ganoush.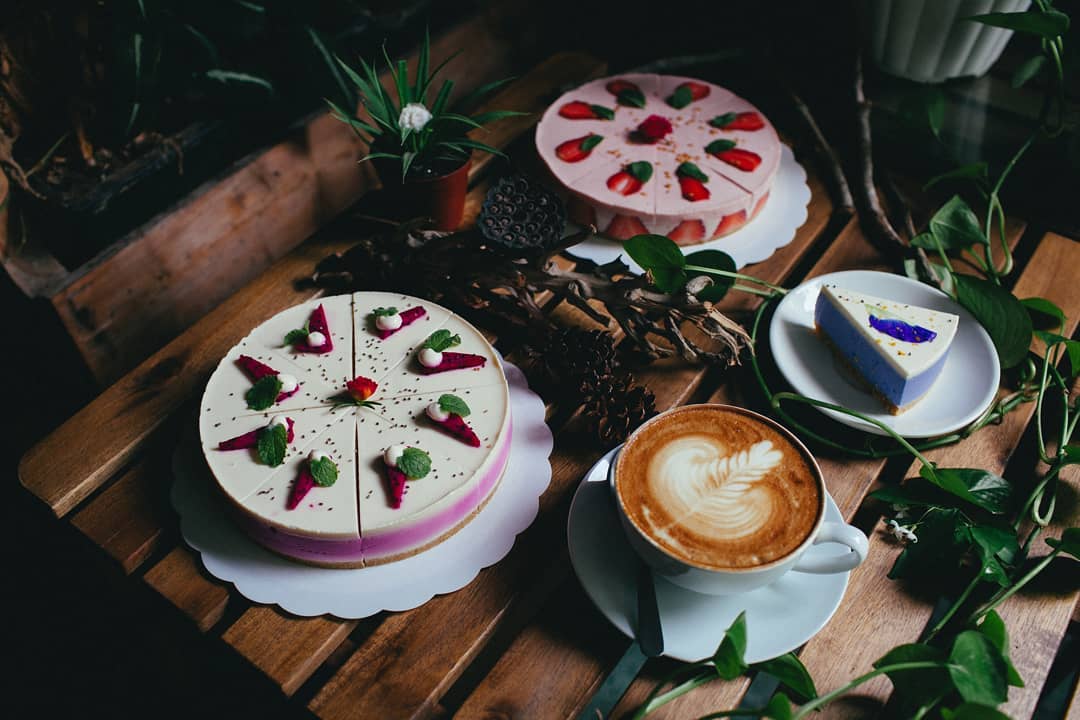 Image credit: @joiescafe
The cafe also serves silky-smooth Tofu Cheesecakes (RM13 per slice). Take your pick from Asian favourites matcha and black sesame and fruity flavours strawberry basil and blueberry. 
Address: 2nd floor, 32 Jalan Moulmein, 10350 George Town, Penang
Opening hours: Fri – Wed 8AM-6PM (Closed on Thursdays)
Telephone: 04-226 0479
Website
---
Pretty cafes in Penang with good food
---
It's no secret that Penang has no shortage of trendy cafes. We've rounded up some of the hottest haunts, which are guaranteed to level up your social media game as well as satisfy the savviest coffee drinkers and hungriest bellies. 
For more things to do in Penang besides checking out cafes, click here:
---
Cover image adapted from: @caicelina, @alexandravenkova and @haha_jihui
Enjoying The Smart Local Malaysia? Follow us on Facebook and Instagram for more stories like this.
---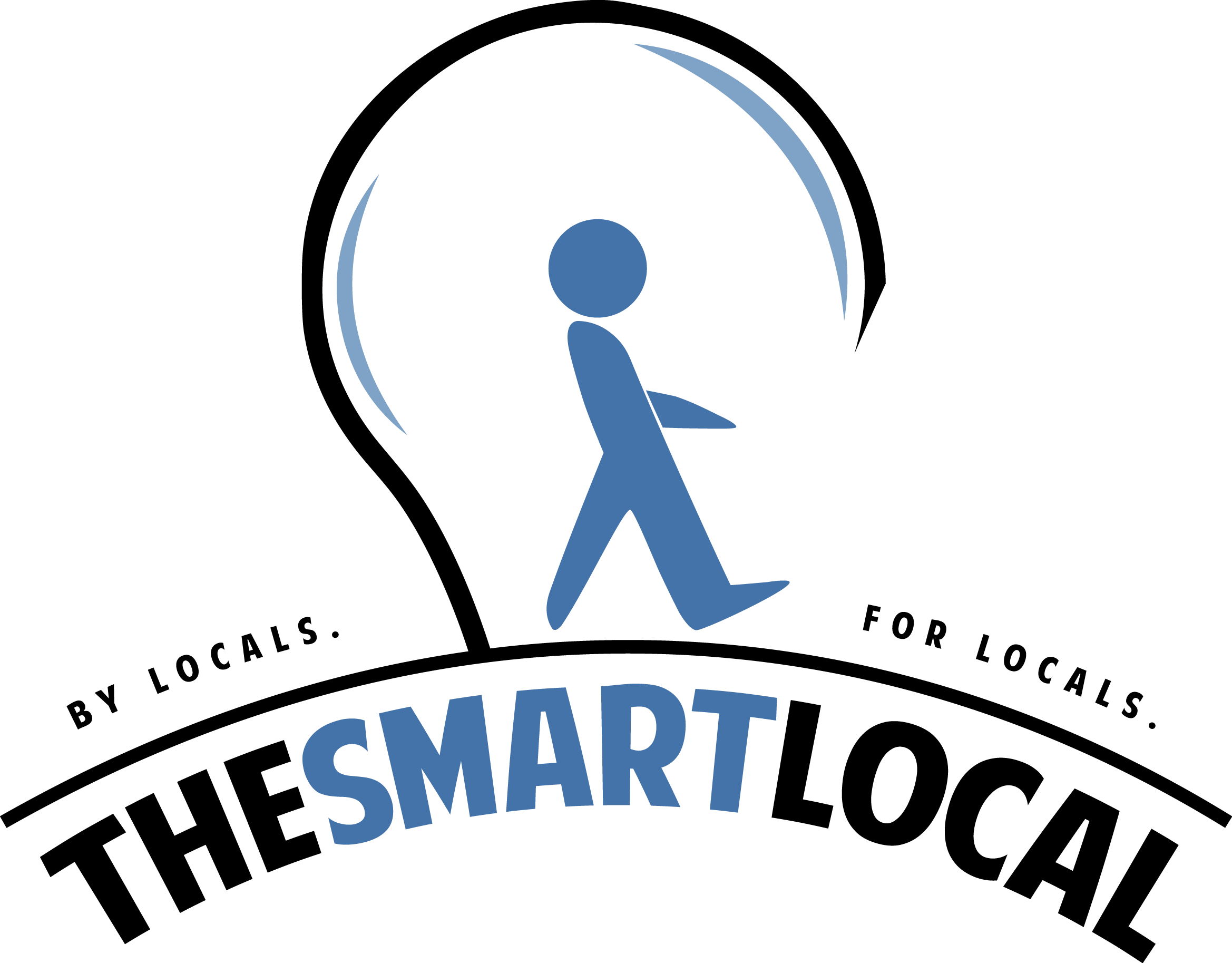 Drop us your email so you won't miss the latest news.