Plantherapy in Johor Bahru
---
Malaysians can never get enough of Instagenic cafes. Luckily for us, there are always new ones cropping up now and then to satisfy our penchant for good food and eye-pleasing decors. For those living in Johor Bahru, Plantherapy on Jalan Ekoperniagaan is a new nature-themed cafe that opened its doors in October 2020. What makes this cafe stand out is that it is housed in a glass dome to make you feel like you've entered a life-sized terrarium.
---
Cafe modelled after a terrarium 
---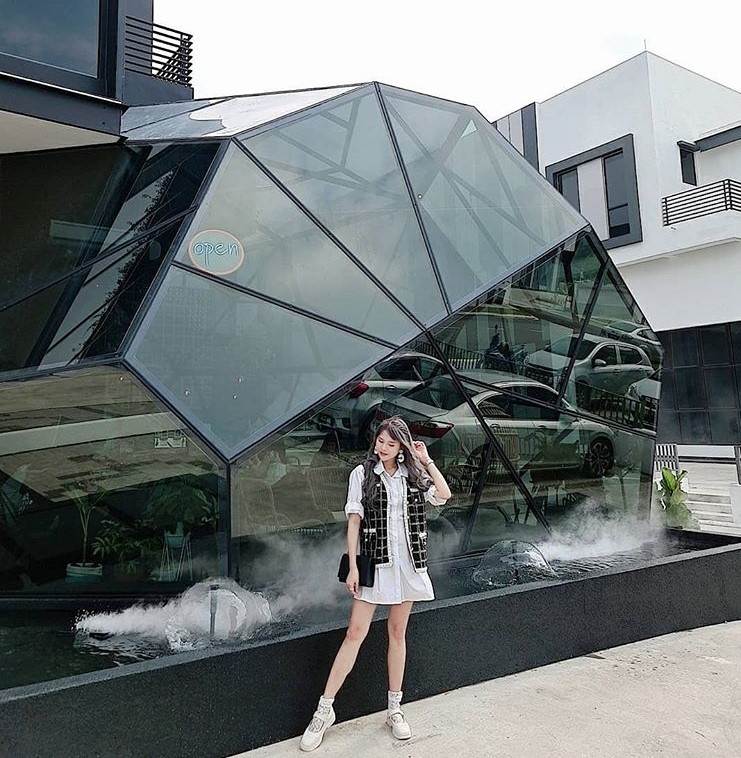 Image adapted from: @joanwang90
Located in Kampung Baru Sri Aman, which is around a 20-minute drive from the well-known foodie district of Mount Austin, Plantherapy is housed inside Spazehaus, an interior design company in JB. From its glasshouse exterior to rattan furniture and industrial hanging lights inside the cafe, to its Instagenic coffee and desserts, cafe-hopping to this particular spot means that you'll be in for one photo op after another.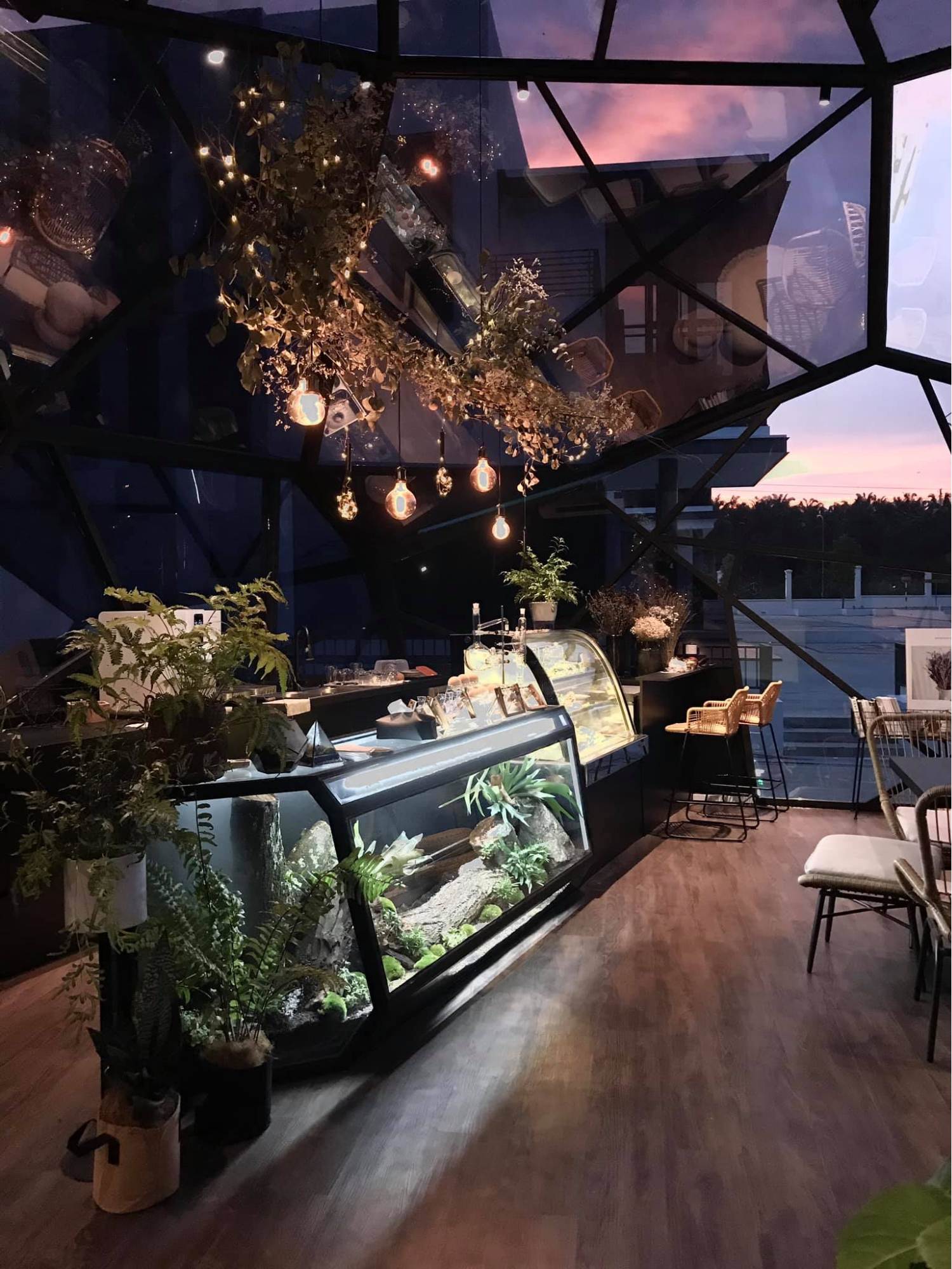 Image credit: Plantherapy by S P A Z E H A U S
As its unique glasshouse concept is inspired by a terrarium, hanging dried flowers and live plants pepper the interiors so you can get a taste of what it's like to be in an enclosed nature bubble while you're dining here too. You won't have to worry about Malaysia's humidity though, as the cafe is comfortably air-conditioned.
The "therapy" in the cafe's name doesn't just refer to nature therapy. Essential oils adds an aromatherapeutic element to your dining experience. Everything, from the cosy space to eye-pleasing food to therapeutic scents, this cafe is a great place to visit for a well-needed break during the weekends.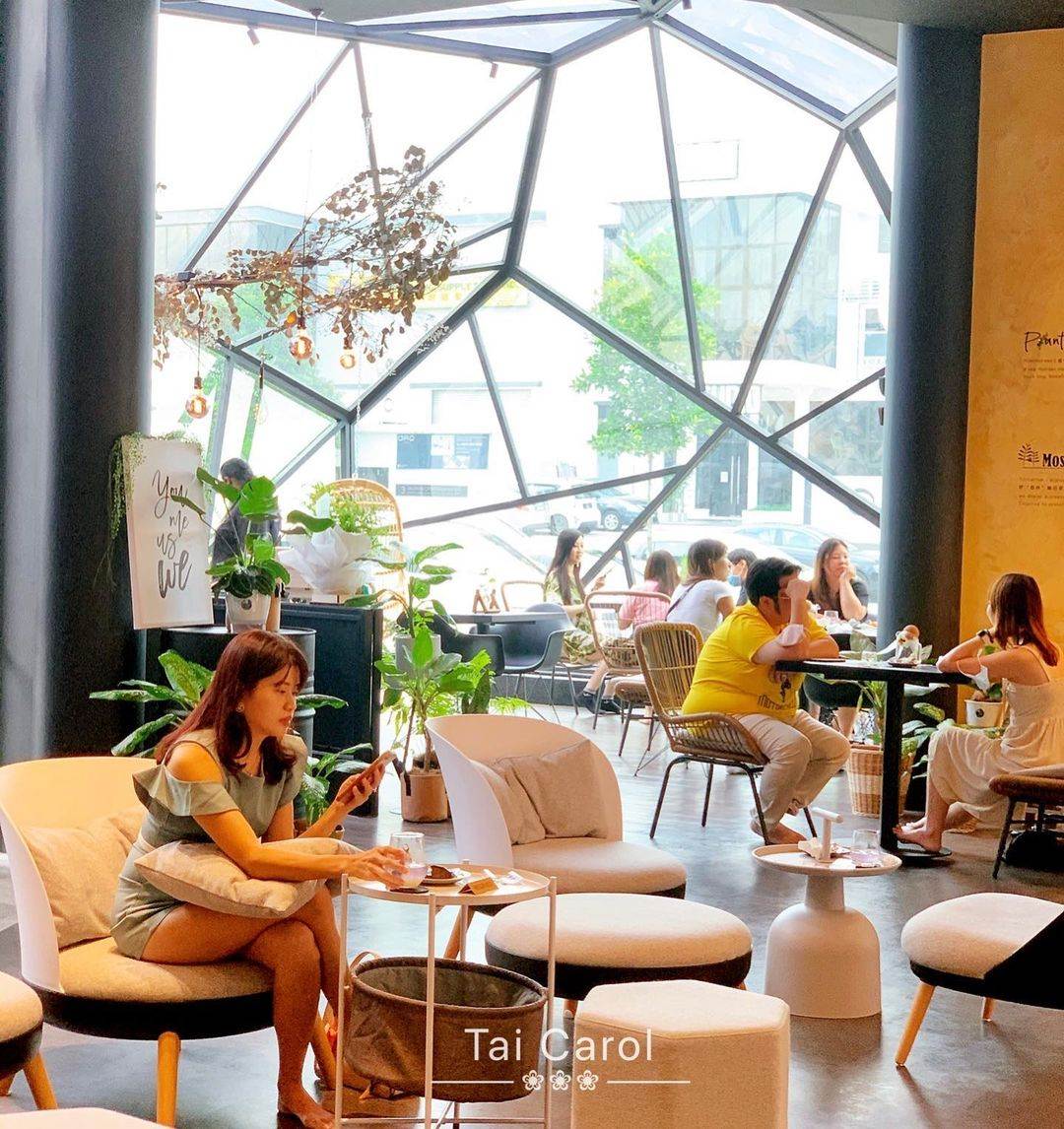 Image credit: @tai_carol45
---
Insta-worthy desserts and drinks
---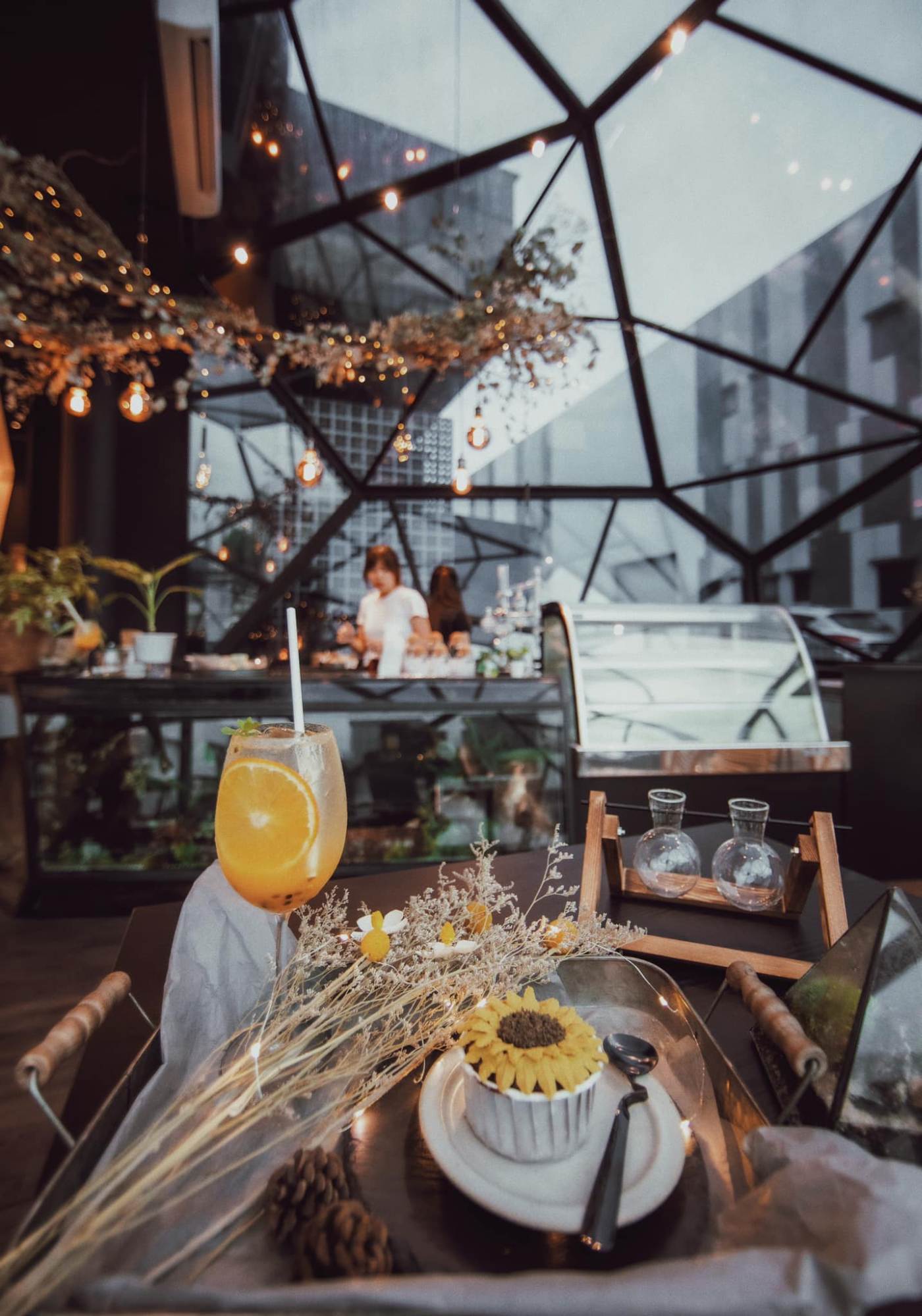 The Rising Sun
Image credit: @plantherapy_jb
The cafe's nature theme doesn't just stop at their decor. Their simple menu, comprising personal-sized cakes, sparkling drinks and coffees are decorated with impressive flower and plant decorations that you'll want to whip out your phones for too. 
Don't miss out on their Set Menu (RM39.90), which comes with a creative cupcake and drink. While prices are considered slightly steep for just a cupcake and drink, the next-level presentation of the dishes – think iced coffee frozen into the shape of a rose and cupcakes with delicately shaped petals that can pass off as real flowers – makes your money well worth it.
Other options of these floral-themed cupcakes with drinks are The Empty Shoreline, a bright blue pairing of blue lagoon sparkling mocktail with an elaborately decorated cupcake with blue flowers, and The Rising Sun, which comes with a cupcake with a sunflower design.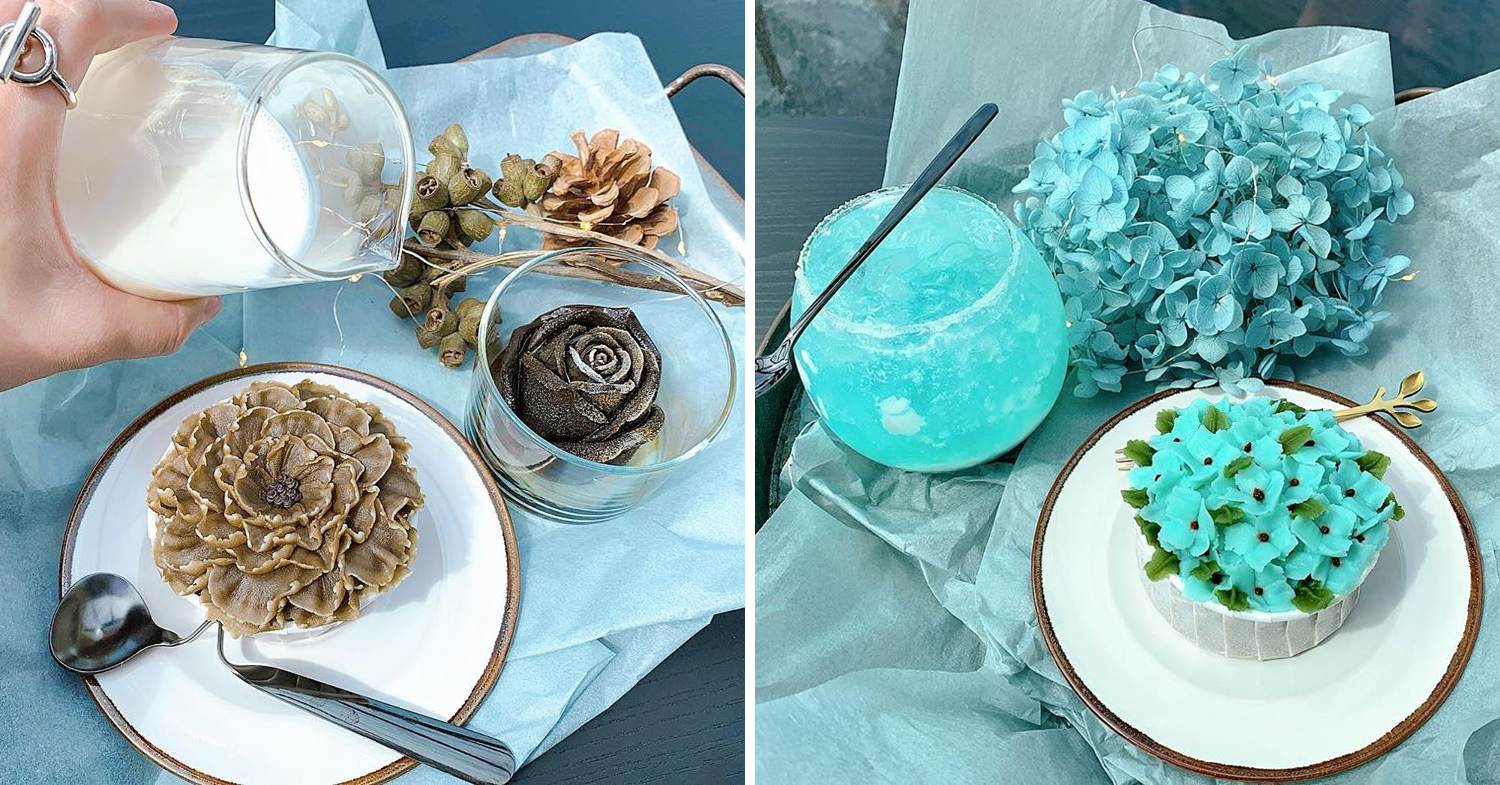 Healing Yourself and The Empty Shoreline set menu
Image adapted from: @eva0415teo
You can also opt for ala carte options of these sparkling drinks (RM16.90), tea (RM14.90) or coffee (from RM12.90), which all come with standard fuss-free prices. Have your pick of sparkling drinks flavoured with fresh fruits such as grapefruit or passionfruit, or coffee drinks of Iced Latte and Shades of Brown.
There are also cakes that you can get by the slice, such as Burnt Cheesecake (RM12.90) or Swiss Rolls (RM12.90). But you will have to get the set menus if you want any of the floral cakes because those are currently not listed ala carte on the menu.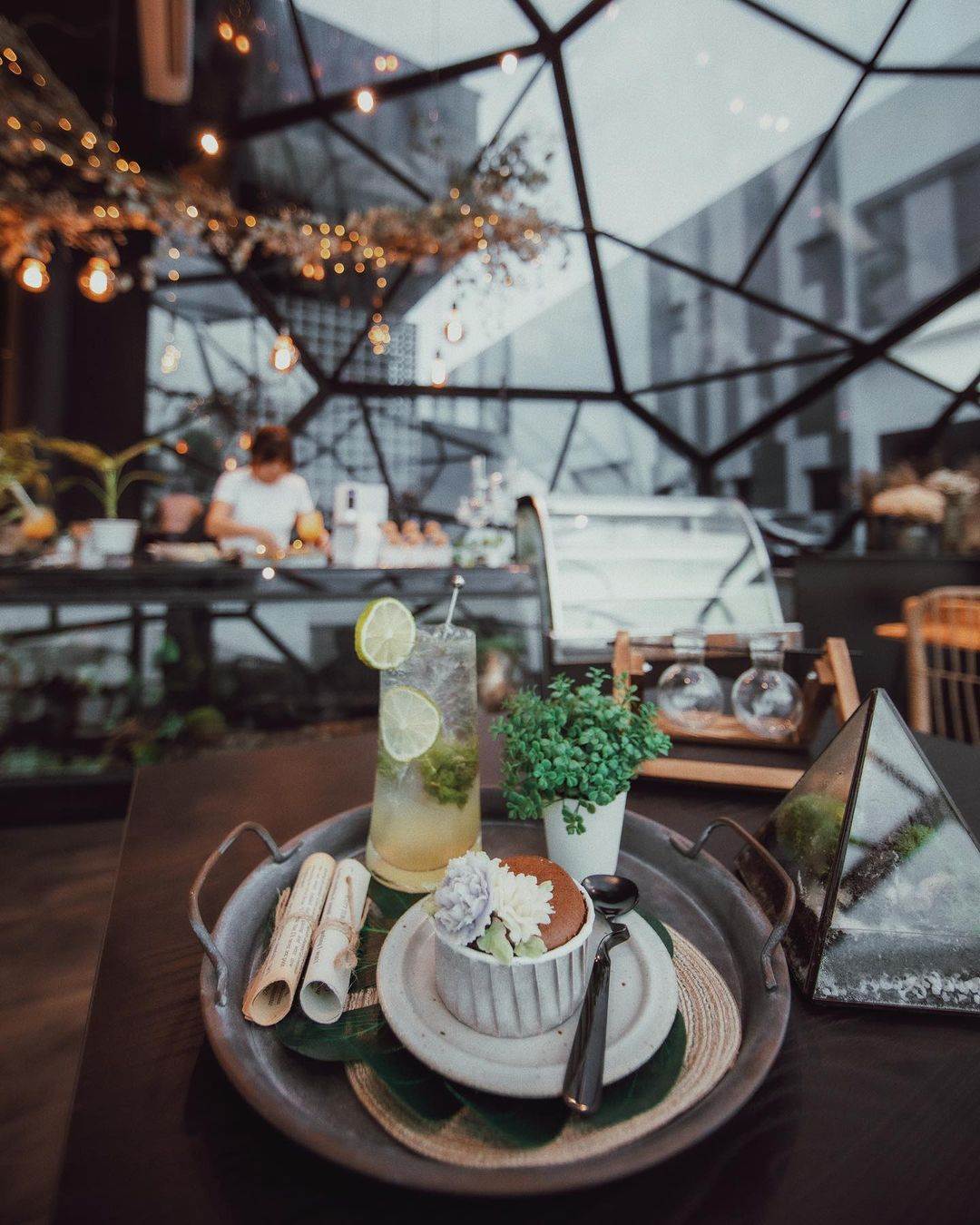 Image credit: @plantherapy_jb
---
Plantherapy is a nature-themed cafe in Johor Bahru
---
With COVID-19 still a cause of concern in Malaysia, Plantherapy is opening up their cosy space to customers only through reservations, which you can make by contacting them at 012-679 6554. As they aim to let their customers have a sensory experience, you can expect smaller crowds and limited dining spaces here. 
Address: 8, Jalan Ekoperniagaan 2/7, Taman Ekoperniagaan, 81100 Johor Bahru
Opening hours: Tue – Sun 10AM-7PM (Closed on Mondays)
Telephone: 012-679 6554
Website
Read more news here: 
---
Cover image adapted from: Plantherapy by S P A Z E H A U S & @eva0415teo
Get more stories like this!
Drop us your email so you won't miss the latest news.