Ramen Bar Shishido in Petaling Jaya
---
Though we can now travel freely again, it costs a lot to fly to a different country just to feast on a dish we've been craving. So, if you've been thinking about having a legit bowl of ramen that'll warm your soul, drop by Ramen Bar Shishido. 
This retro ramen bar in Petaling Jaya serves authentic, thick and milky tonkotsu ramen, as well as Japanese street food such as yakitori and gyoza. As a plus for patrons missing on travels, this spot also features a themed dining area that looks just like an izakaya that you'll find on the streets of Japan.
---
Ramen bar with a Japan-themed dining area
---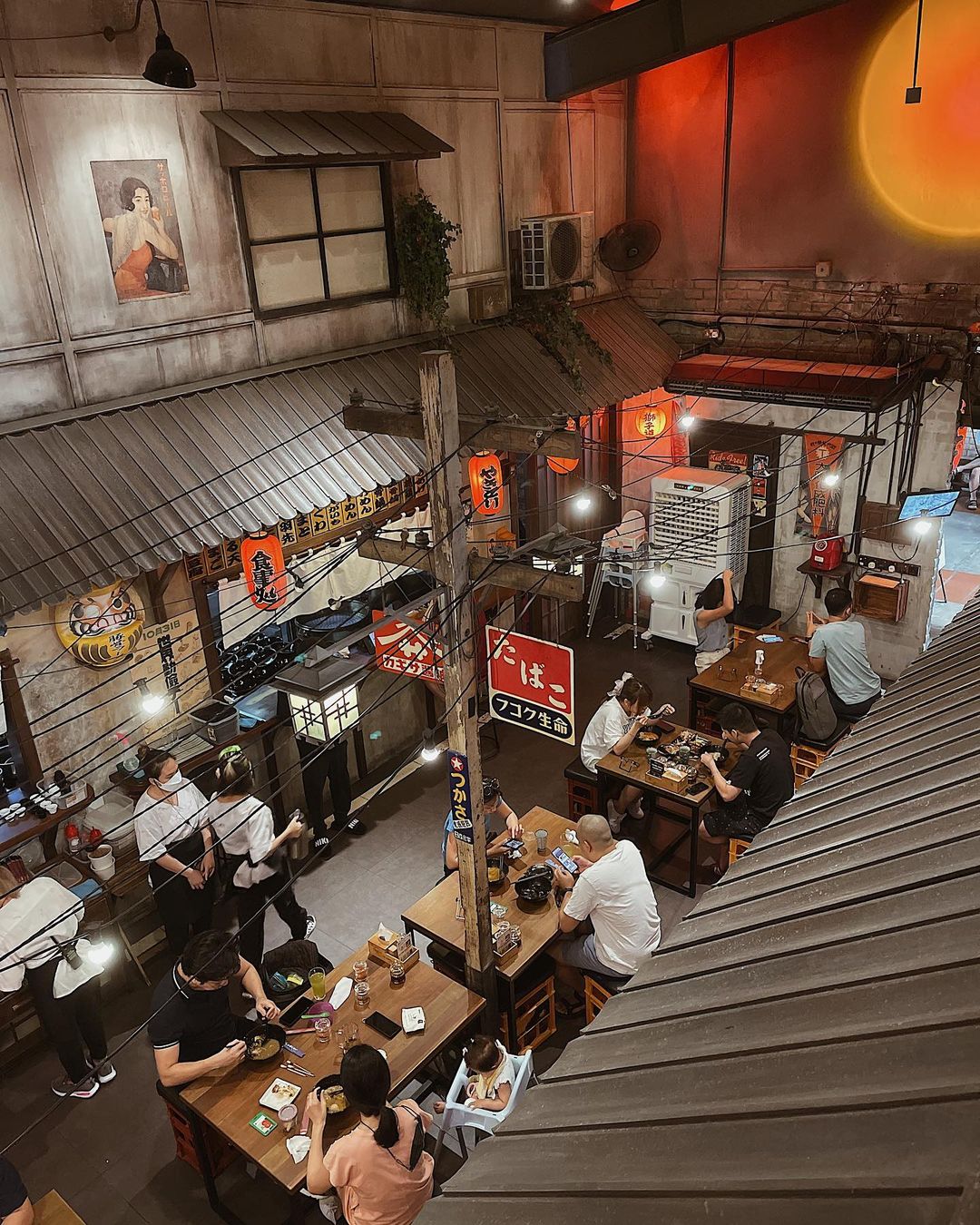 Image credit: @fattybommmbommm

Nestled in the bustling The Gasket Alley is Ramen Bar Shishido, which often sees snaking lines for its steaming ramen bowls.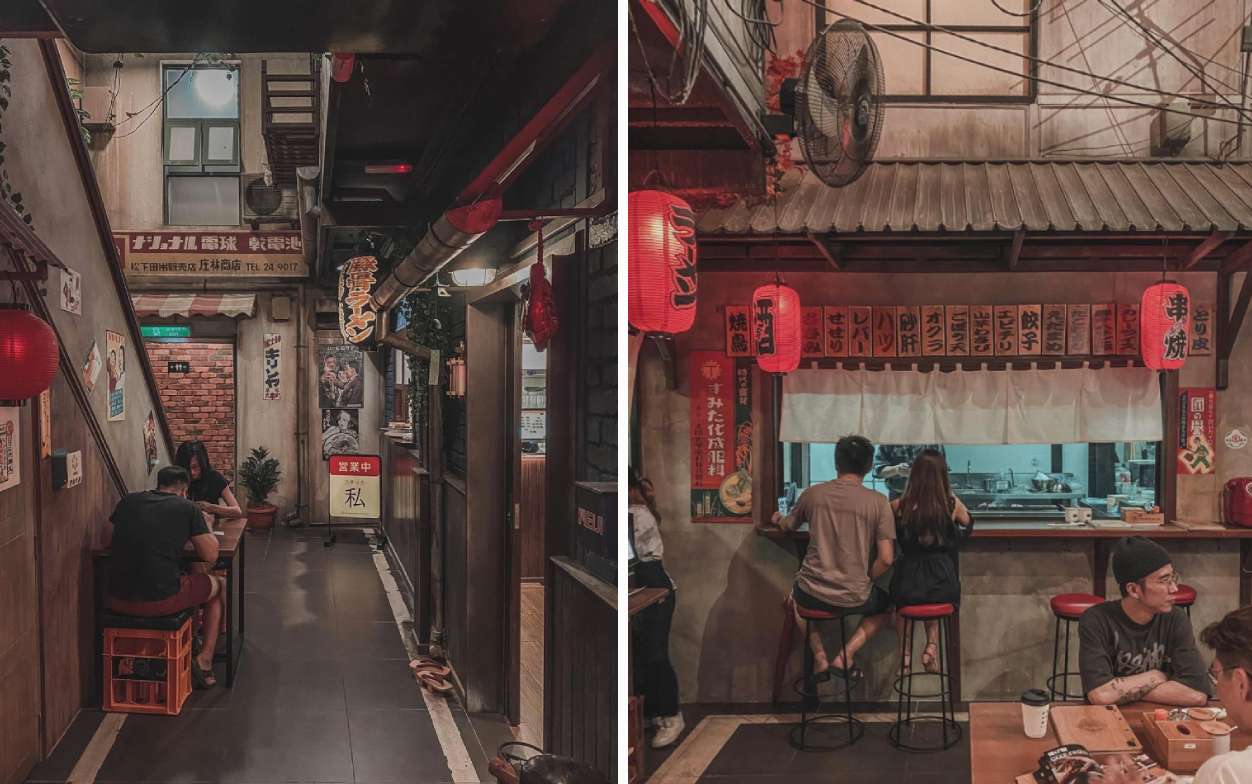 Image adapted from: @brandonkok_
Apart from its food, its themed dining areas have been attracting patrons near and far – find four themed seating areas here called Tokyo Night Street, Traditional Village Concept, Japanese Home-style and Kabuki-za respectively.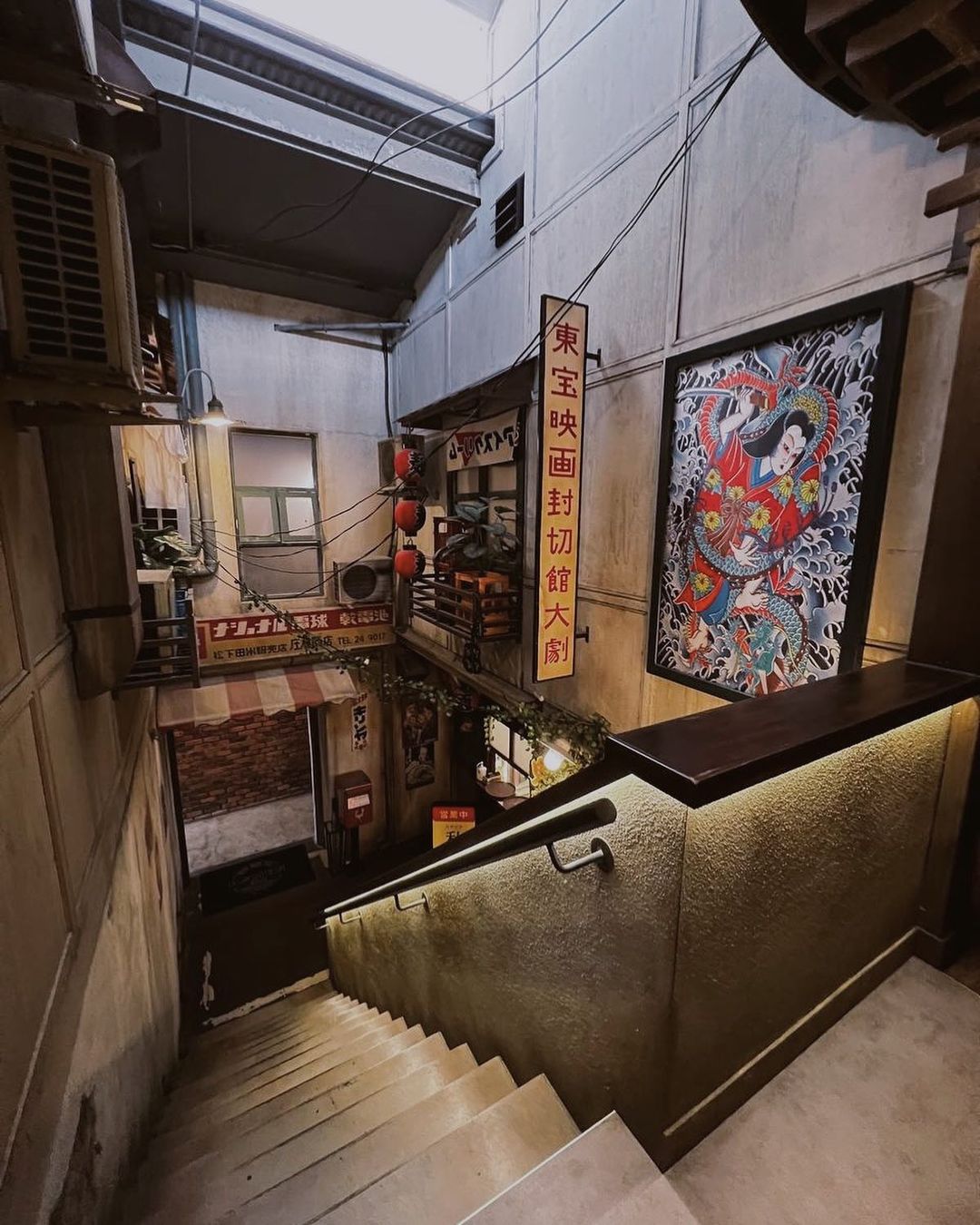 Image credit: @isthatwhatilooklike
A highlight here is Tokyo Night Street. With its carefully-considered setup comprising Japanese decor items – such as vintage signboards and red lanterns – this dining area has plenty of Insta-worthy spots that'll make you feel as if you're having a meal at an izakaya in Tokyo, Japan. 

Image adapted from: @chiakpaboey 
---
Tonkotsu ramen and Japanese street food
---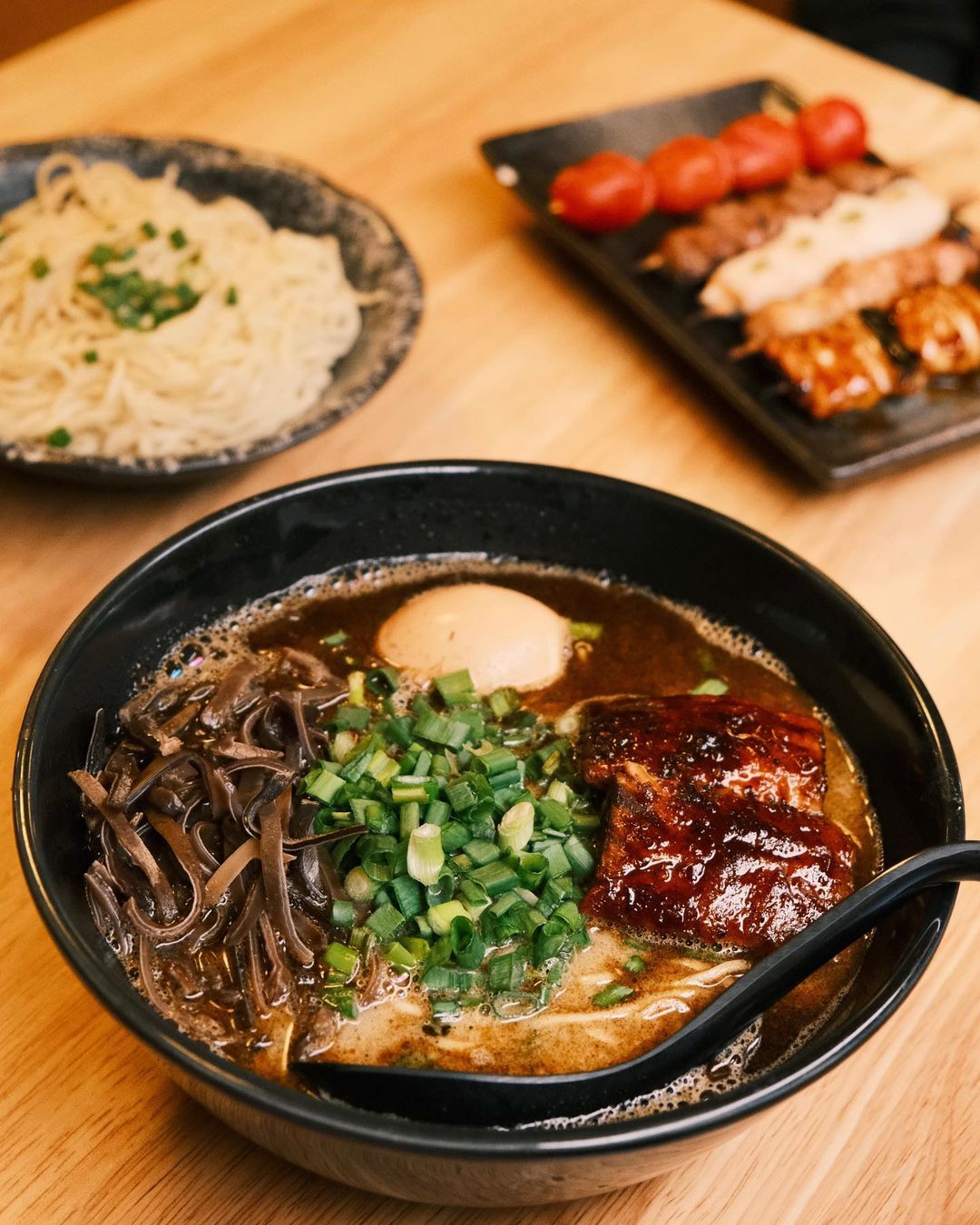 Image credit: @kien_photo
Ramen Bar Shishido has been around for nine years, with loyal patrons returning for its legit ambience, and array of Japanese-inspired food and drinks. Besides their unique dining areas, they have an extensive menu featuring Japanese tonkotsu ramen and other staples typically served at casual Japanese bars, such as yakitori, gyoza, donburi and karaage.
The restaurant takes their ramen seriously too – their signature tonkotsu broth is boiled for up to 48 hours.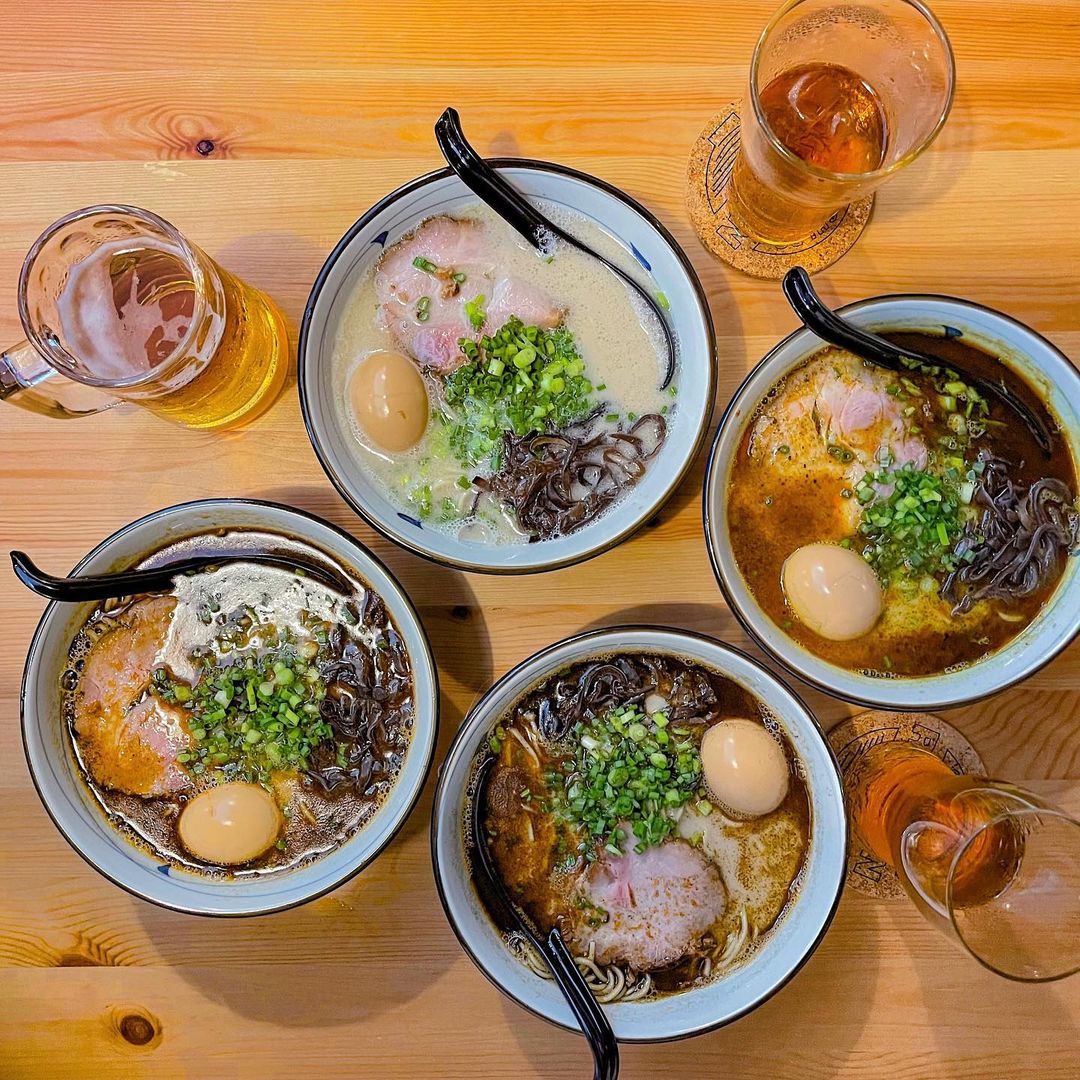 Image credit: @kluun_jpg

If you're visiting Ramen Bar Shishido for the first time, we recommend trying their crowd-favourite ramen with a single flavour base – Black Garlic Pork Soup, Spicy Pork Soup, Curry Pork Soup or Basil Pork Soup – to truly taste the rich flavours of their broths, before trying their double- or triple-flavoured ramen.
For starters, their Yakibuta Ramen with Black Garlic Pork Soup (RM33) comprises rich and creamy pork broth, smoky black garlic oil, handmade springy noodles, soft boiled egg, and the star of the dish – glistening braised pork belly. Else, the Ippon Yakibuta Ramen With Spicy Pork Soup (RM45) with thick, milky pork broth ramen and generous braised pork is also worth a try.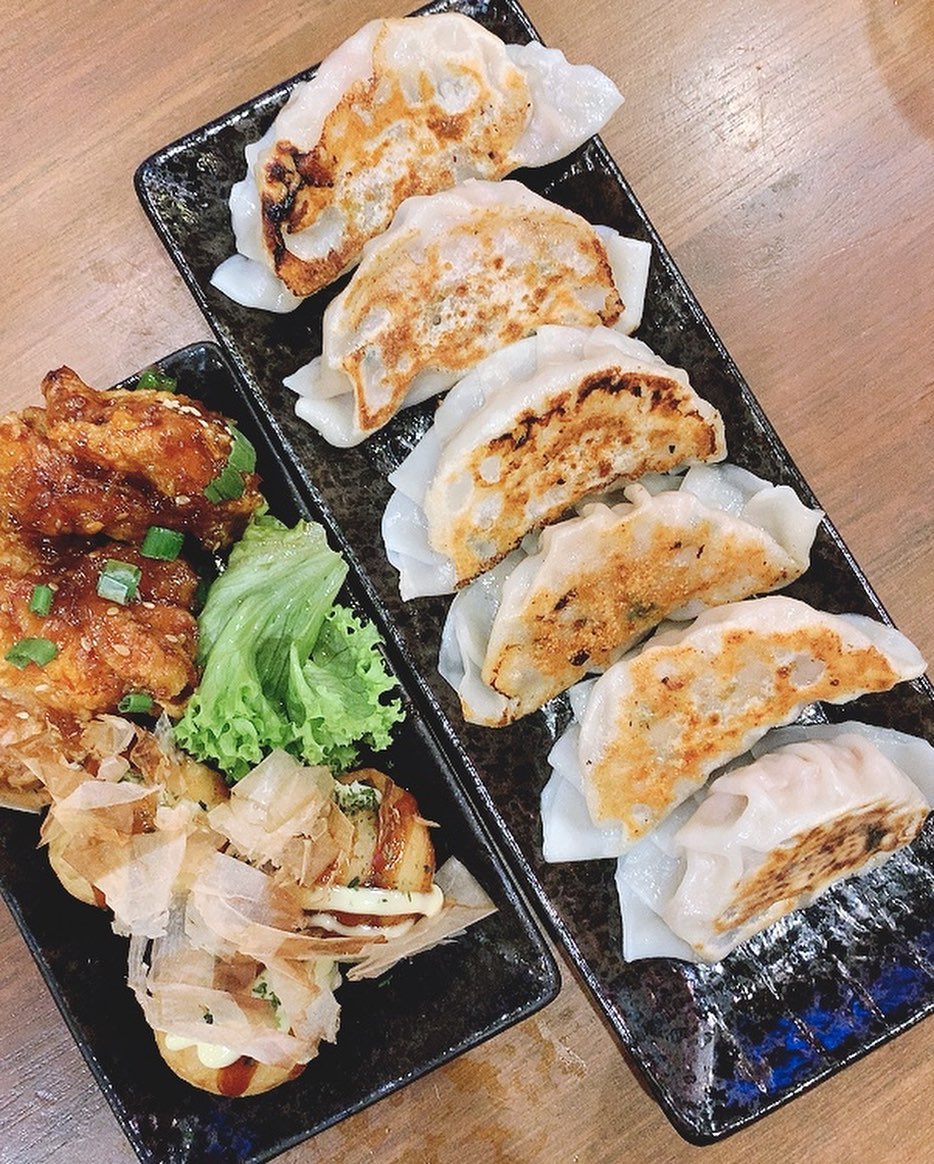 Image credit: @ahjoy0715
To complete your ramen experience, order side dishes such as their 3 pcs Boiled Gyoza (RM10) and Beef Tongue Yakitori (RM10) which are good for sharing among groups. Ramen Bar Shishido also serves other izakaya-style dishes, such as Chicken Nanban Don (RM22) and spicy-and-sweet Coriander Curry Rice (RM24).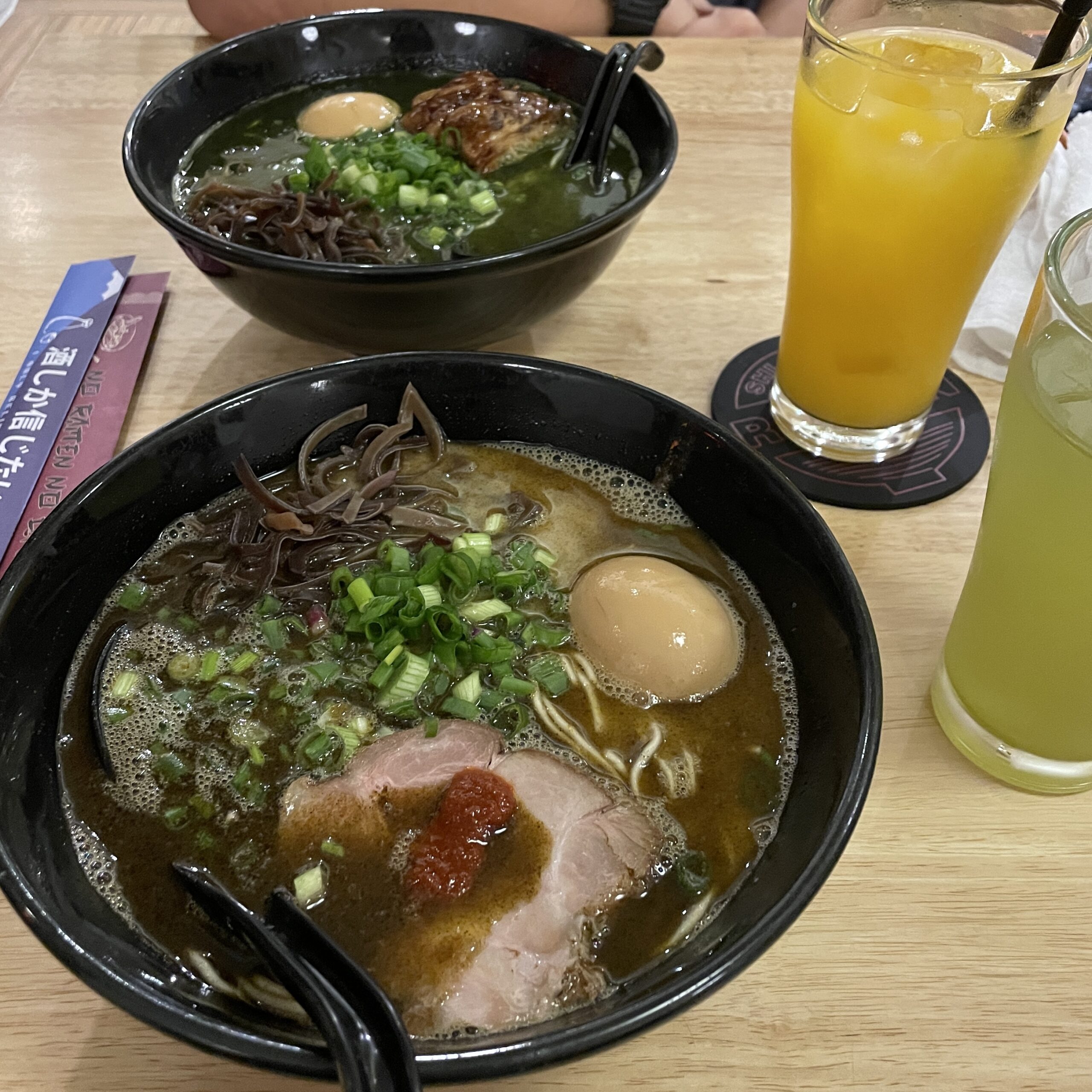 Image credit: @annur.png
For a true izakaya experience, you can pair your meal with beverages such as Whiskey Highballs (from RM16) or Shochu Cocktails (from RM18). Or skip the alcohol, and sip on popular Japanese carbonated drinks – Ramune (RM15) and Calpis Soda (RM12) – instead.
---
Ramen Bar Shishido serves authentic tonkotsu ramen in PJ
---
For flavourful ramen and an authentic izakaya experience, drop by Ramen Bar Shishido for a meal with your friends. We recommend visiting this ramen bar on a weekday, before peak lunch and dinner hours, as it can get pretty packed with patrons on the weekends.
Address: 15-5, The Gasket Alley, Jalan 13/6, Seksyen 13, 46200 Petaling Jaya, Selangor
Opening hours: Tue – Sun 11AM-11PM (Closed on Mondays)
Ramen Bar Shishido's Facebook | Instagram
Check out these places nearby:
---
Cover image adapted from: @fattybommmbommm, @kluun_jpg and@brandonkok_
Get more stories like this!
Drop us your email so you won't miss the latest news.