Routine sanitations on Rapid KL buses & trains
---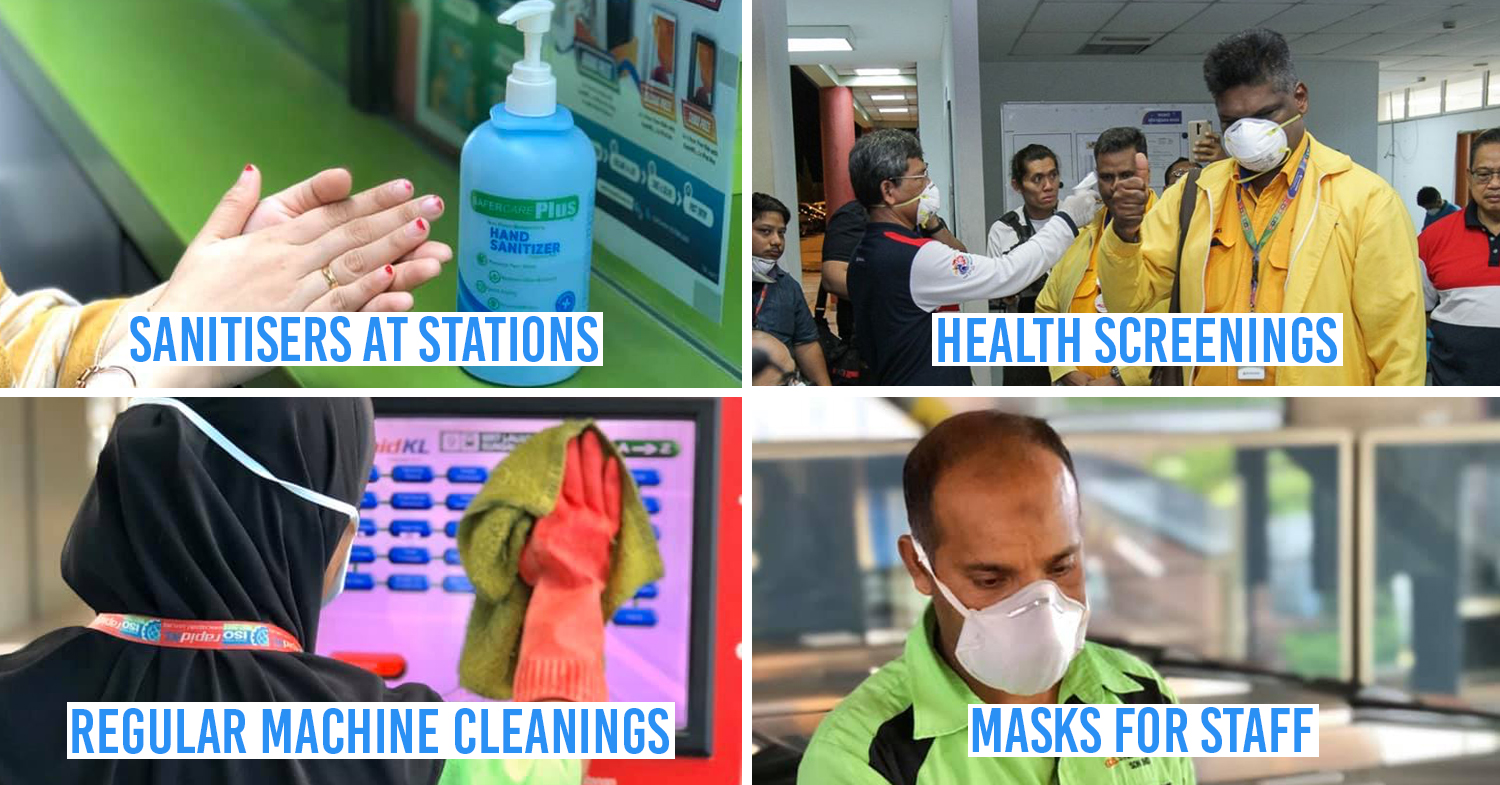 Image adapted from: Rapid KL, Rapid KL, Rapid KL & Rapid KL 
The grind doesn't stop for us even with Covid-19 – previously known as novel Coronavirus – on the loose. While we've been making simple switches to our daily routines to avoid the virus, it's easy to forget all of it in the hustle and bustle of our commutes to work.
We've recently seen generous businesses in Malaysia handing out free masks so that we can protect ourselves from the outbreak. And now Rapid KL – run by MY Rapid – is also stepping up to the plate to make sure that our daily commutes aren't disrupted by sanitising their trains, stations, and buses, and even performing health checks on bus drivers and staff.
---
Safety measures instilled against Covid-19 on Rapid KL
---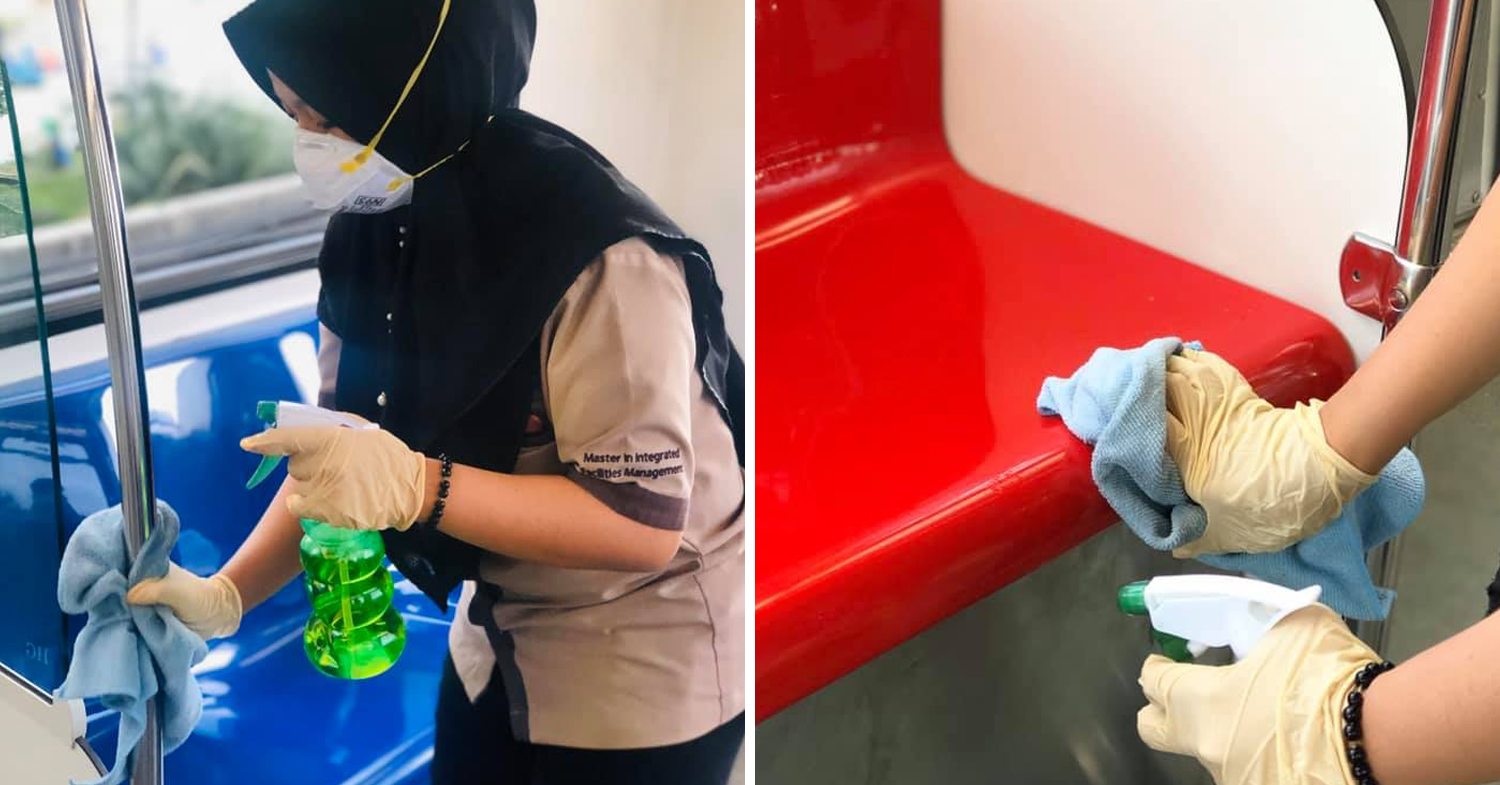 Image adapted from: Rapid KL & Rapid KL 
While fake news surrounding the virus have been rampant on social media as of late, MY Rapid KL has taken on World Health Organisation's approved safety measure guidelines against Covid-19 as early as 7th February 2020. 
So for those of you who often hop on a bus, LRT, MRT or monorail, you'll be glad to know that seats, poles, handles, handrails, windows and floors of all these vehicles are deep-cleaned and sanitised with antiseptics after and before routes between 1.30AM-4.30AM every day.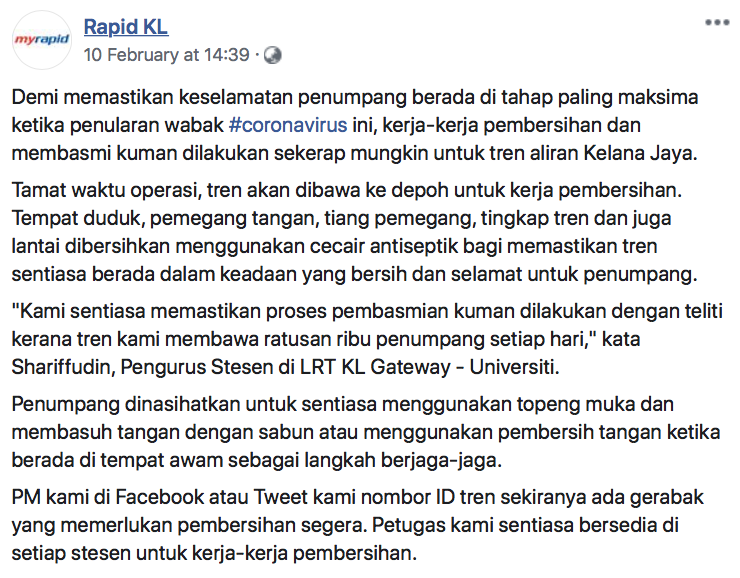 Image adapted from: Rapid KL 
MY Rapid updates their passengers on their social media accounts to let them know how they are continuing to carry out these safety guidelines, as seen in the Facebook post above which can be translated from Malay to English as: 
"In order to ensure the highest level of safety for passengers during the outbreak of the #coronavirus, sanitisation and disinfection work is being carried out as often as possible for the Kelana Jaya flow. At the end of the day, the train will be taken to the depot for cleaning. Seats, handles, handrails, train windows and even floors are cleaned with antiseptics to keep the train clean and safe for passengers. 'We always make sure that the disinfection process is meticulously carried out as our trains carry hundreds of thousands of passengers every day,' said Shariffudin, Station Manager at LRT KL Gateway – University. Passengers are advised to always use face masks and wash their hands with soap or use hand sanitisers when in public places as a precaution".
But if you do happen to hop on a train car that needs a little more sprucing up, let them know on their Facebook page or Twitter account with the train's ID number and they'll get to it as soon as they can. 
---
Deep cleaning at train stations
---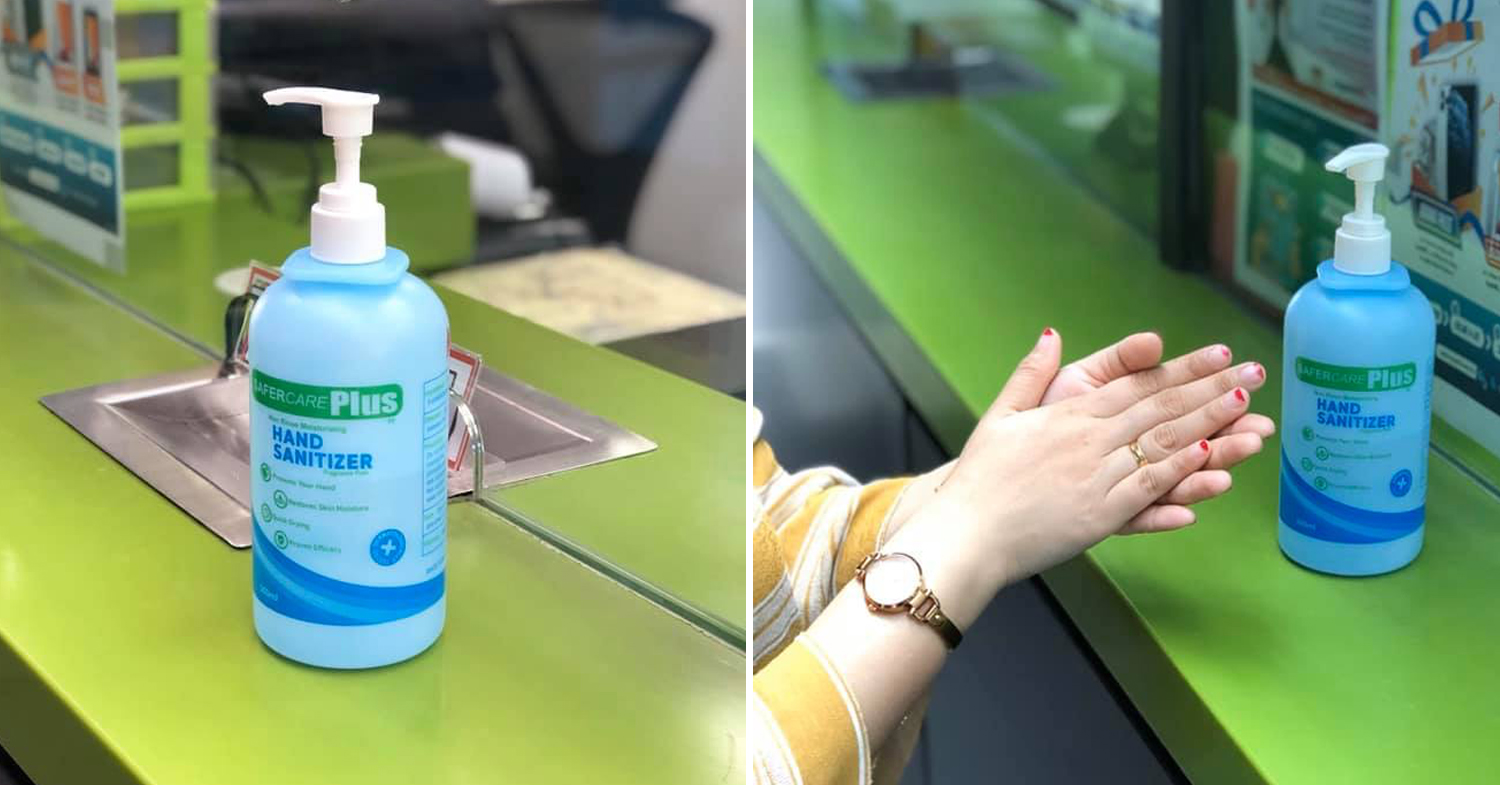 Image adapted from: Rapid KL 
The sanitation doesn't stop inside the trains and buses. Safety measures are also carried out at train stations, with elevator buttons, train doors, and escalator handrails sanitised 3 times in a day. And MY Rapid is providing free hand sanitisers for passengers to use at their customer service desks located at train stations throughout Klang Valley. 
So if you haven't been able to find any hand sanitisers in stores near you, help keep those germs at bay by using the ones provided at stations before and after boarding a train.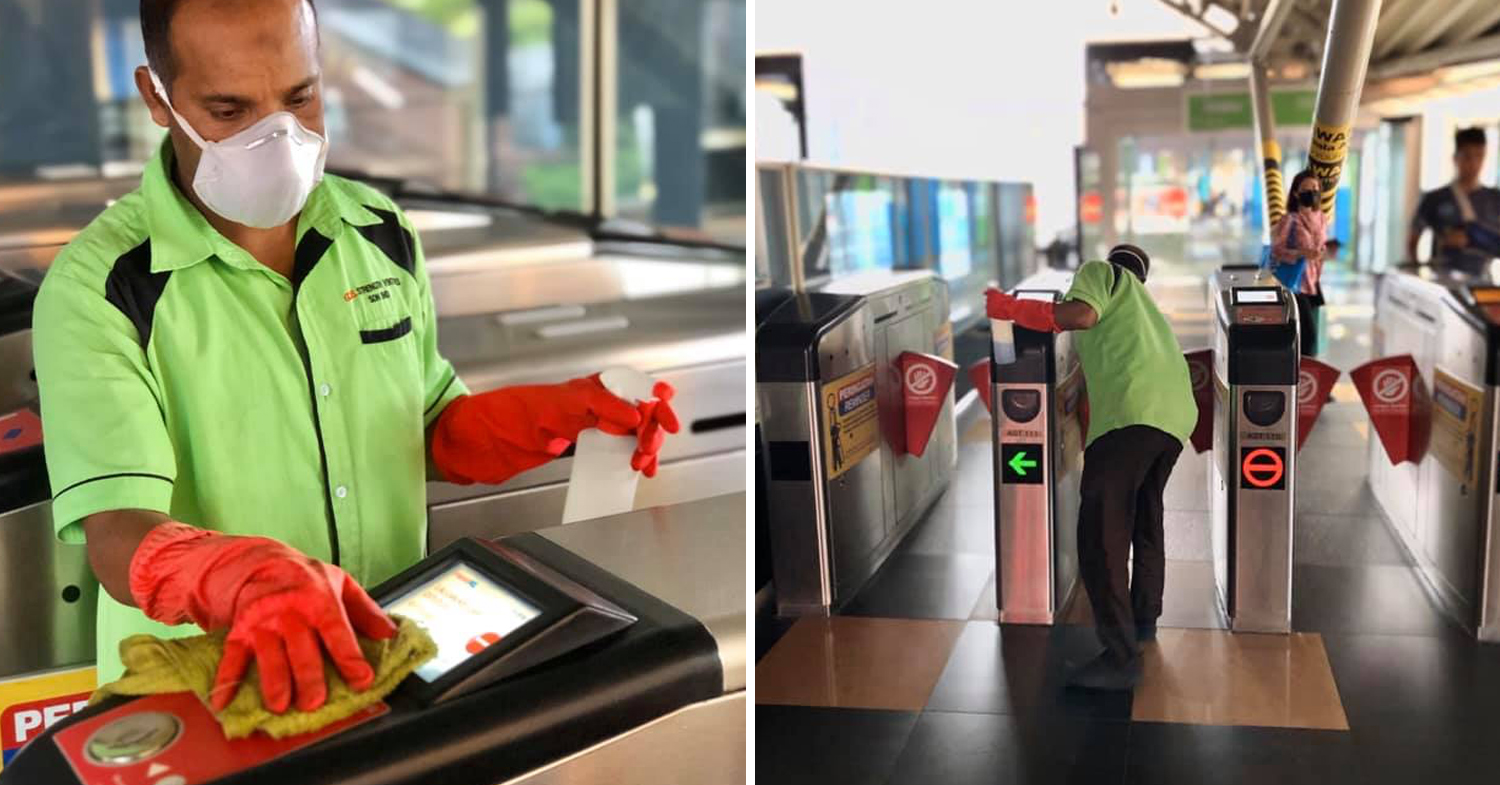 Image adapted from: Rapid KL 
Ticket Vending Machine and Automatic Gates, 2 other highly-used spots at train stations, are also cleaned and sanitised routinely.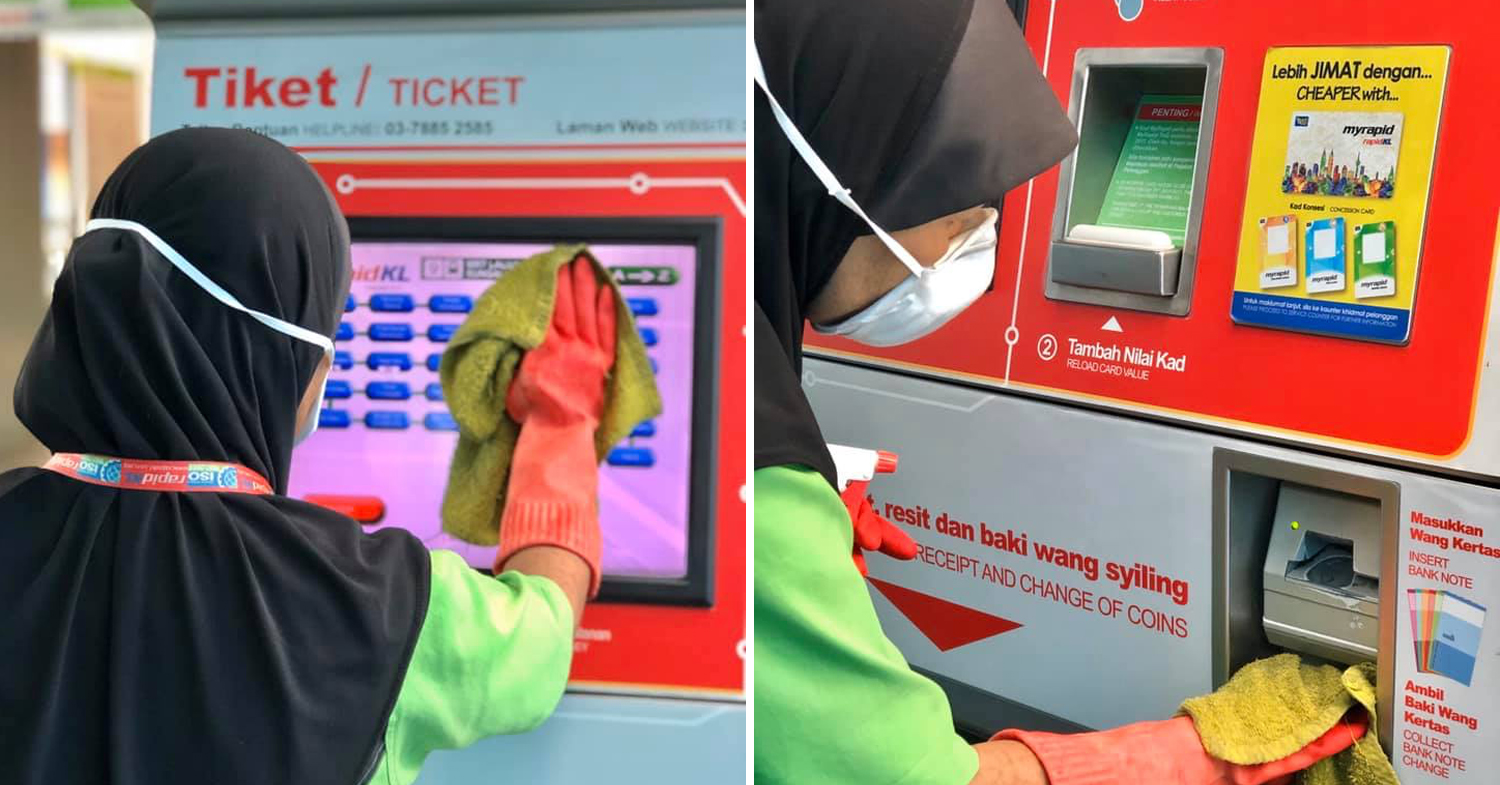 Image adapted from: Rapid KL 
---
Temperature checks for MY Rapid workers
---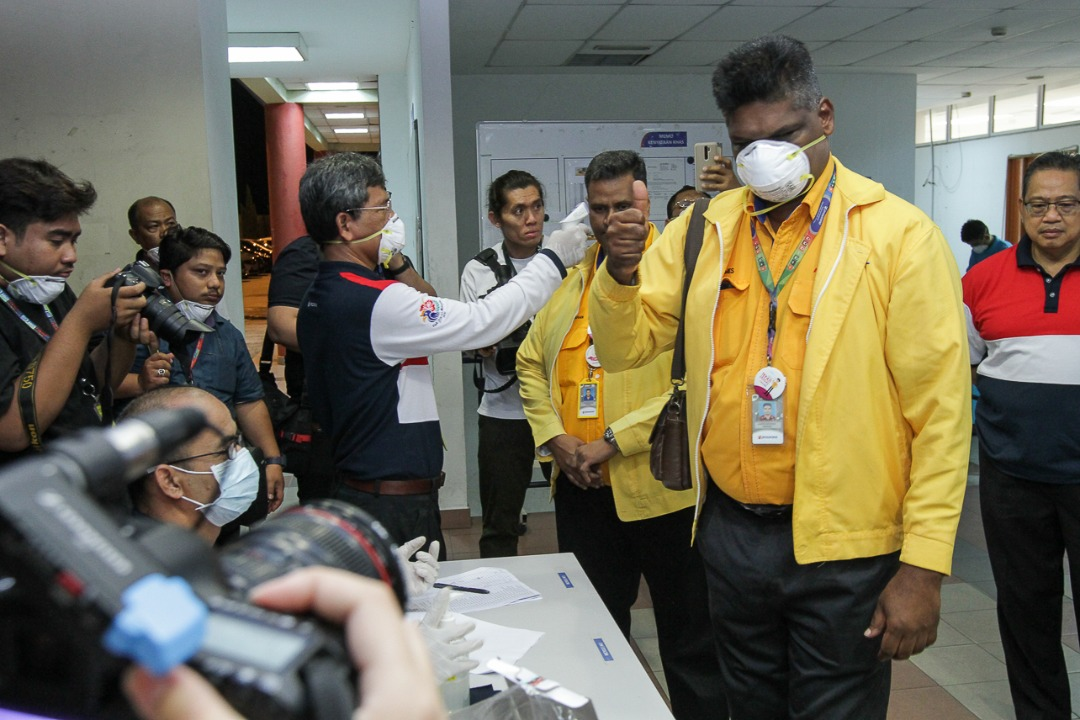 Image credit: Rapid KL
Bus drivers and workers have also been getting daily temperature checks to ascertain that they are in tip-top shape before coming in for work. They are also provided with face masks as a precaution, and are equipped to handle any Covid-19 symptoms that may be seen or arise in passengers onboard.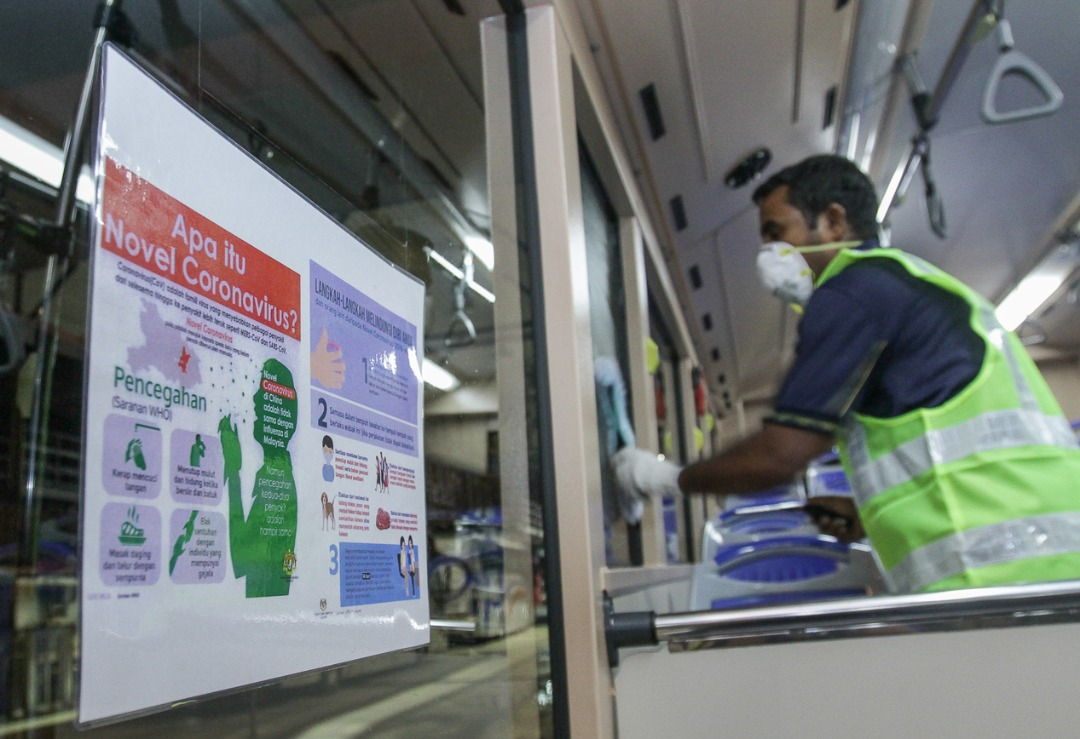 Posters about Covid-19, and how to prevent and detect them, seen on Rapid KL buses
Image credit: Rapid KL
---
Keeping commuters safe on Rapid KL
---
Covid-19 has left many in a state of uncertainty as to how far-reaching it can be, which is why it's comforting to see such efforts being carried out by MY Rapid for passengers during trying times like this. 
We can also do our part by keeping up with health guidelines given by WHO, such as washing our hands frequently and donning masks or staying indoors when we're feeling sick so we aren't putting others at risk. 
Read more about Covid-19 here: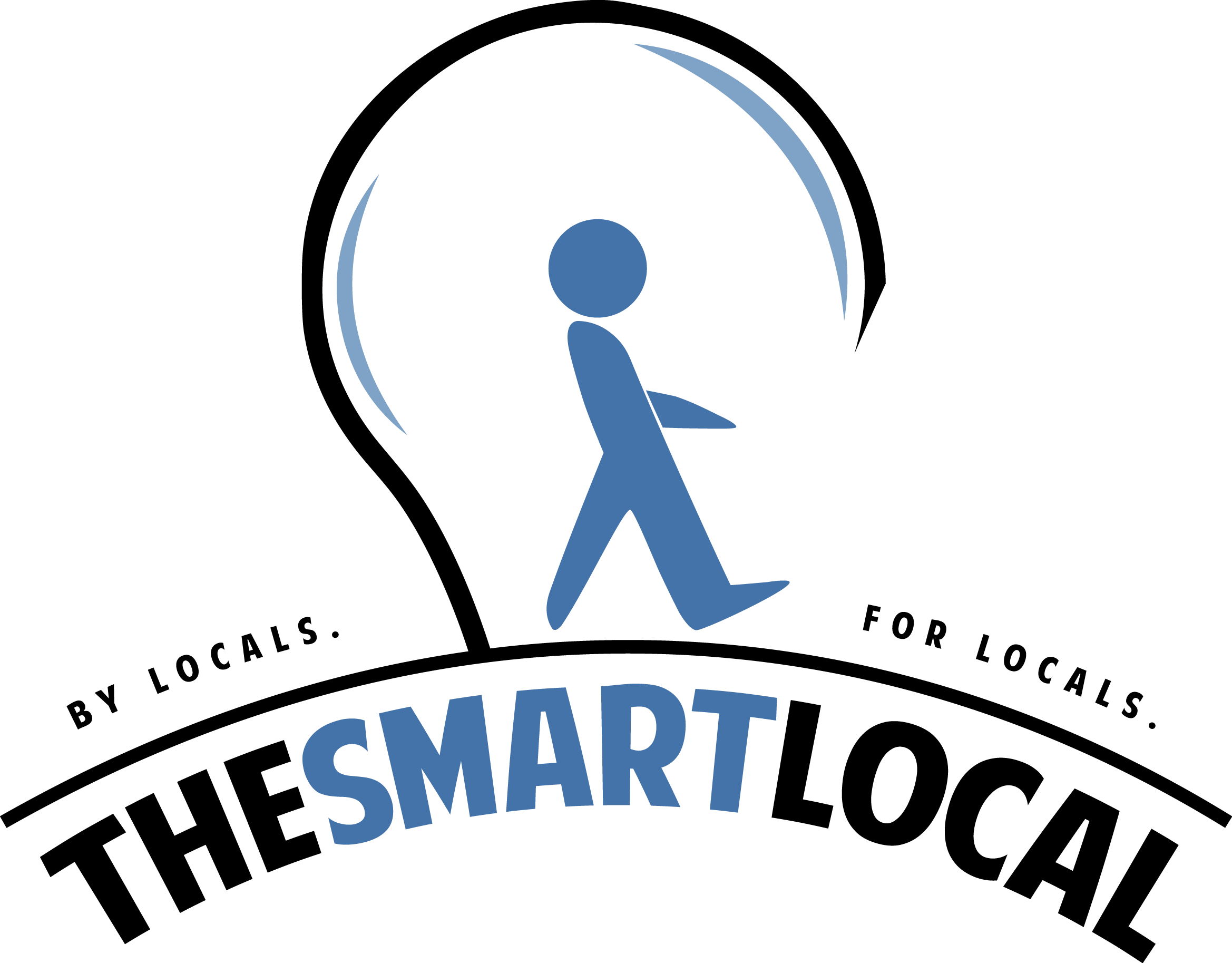 Drop us your email so you won't miss the latest news.