Sheila Chan surprised at well-stocked supermarkets in M'sia
---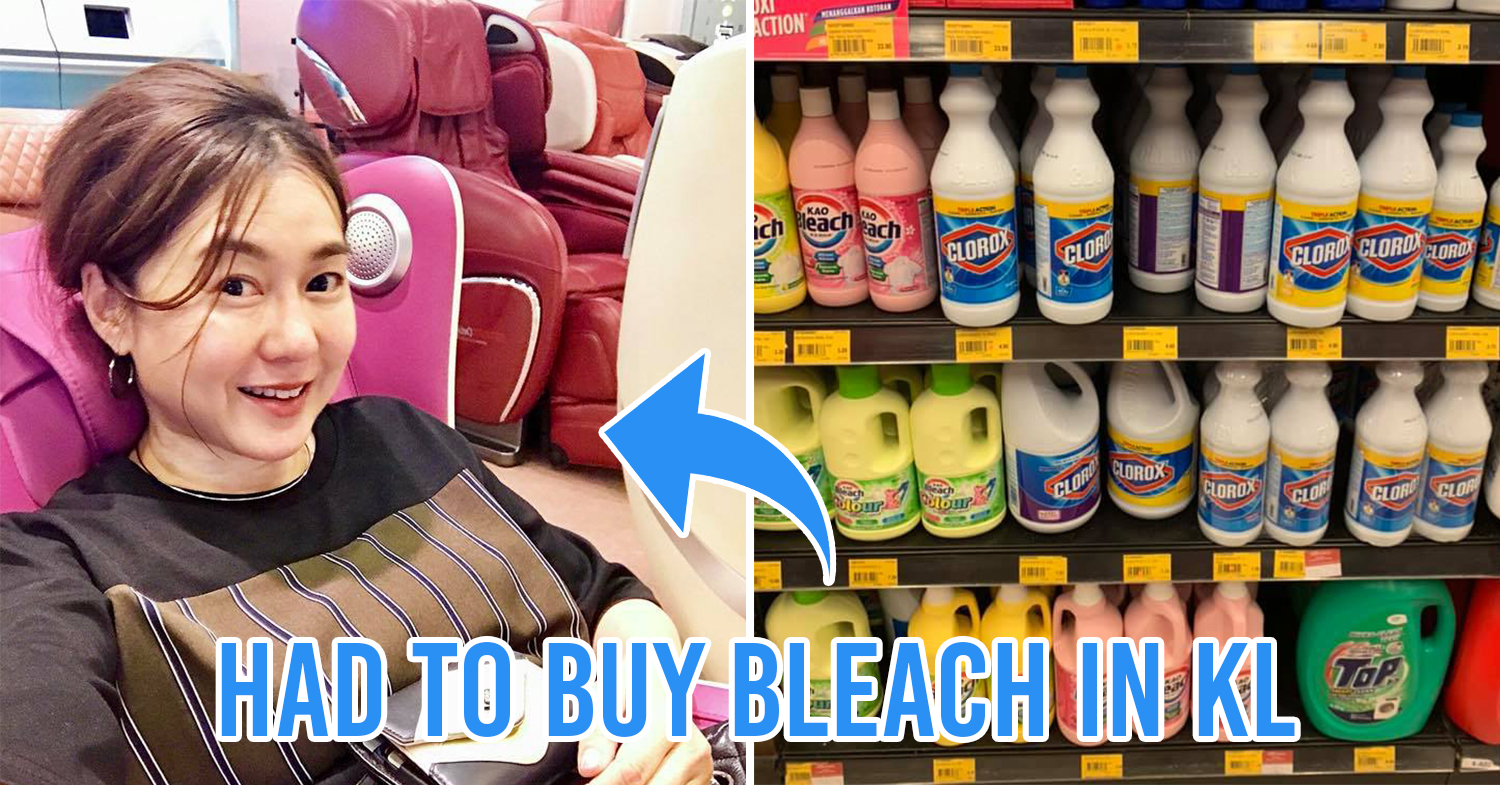 Image adapted from: Lanchi
With the new Covid-19 scare sending everyone into a panic, our Singaporean neighbours went into a frenzy last week by clearing out basic supplies from supermarkets – Maggi and toilet rolls being some of the first items to sell out.
Well, it turns out that empty supermarket shelves are a common sight in Hong Kong too, which was why Hong Kong actress Sheila Chan was so stoked to see bottles of bleach being sold in Kuala Lumpur when she was here.
---
Shelves brimming with products 
---
On 9th February 2020, the famed actress who's best known for her action-packed movies from the 90s shared her experience walking into one of our local supermarkets on her Facebook page.


Image adapted from: Lanchi
The post can be translated to:
"I haven't seen bleach in so long. When I saw the goods so neatly stacked on shelves, I felt so excited. It's incredible to imagine one would go to KL to buy bleach, toilet paper, and disinfectant spray for clothes."
Chan managed to take a few photos of supermarket shelves that she referred to, uploading them with her post.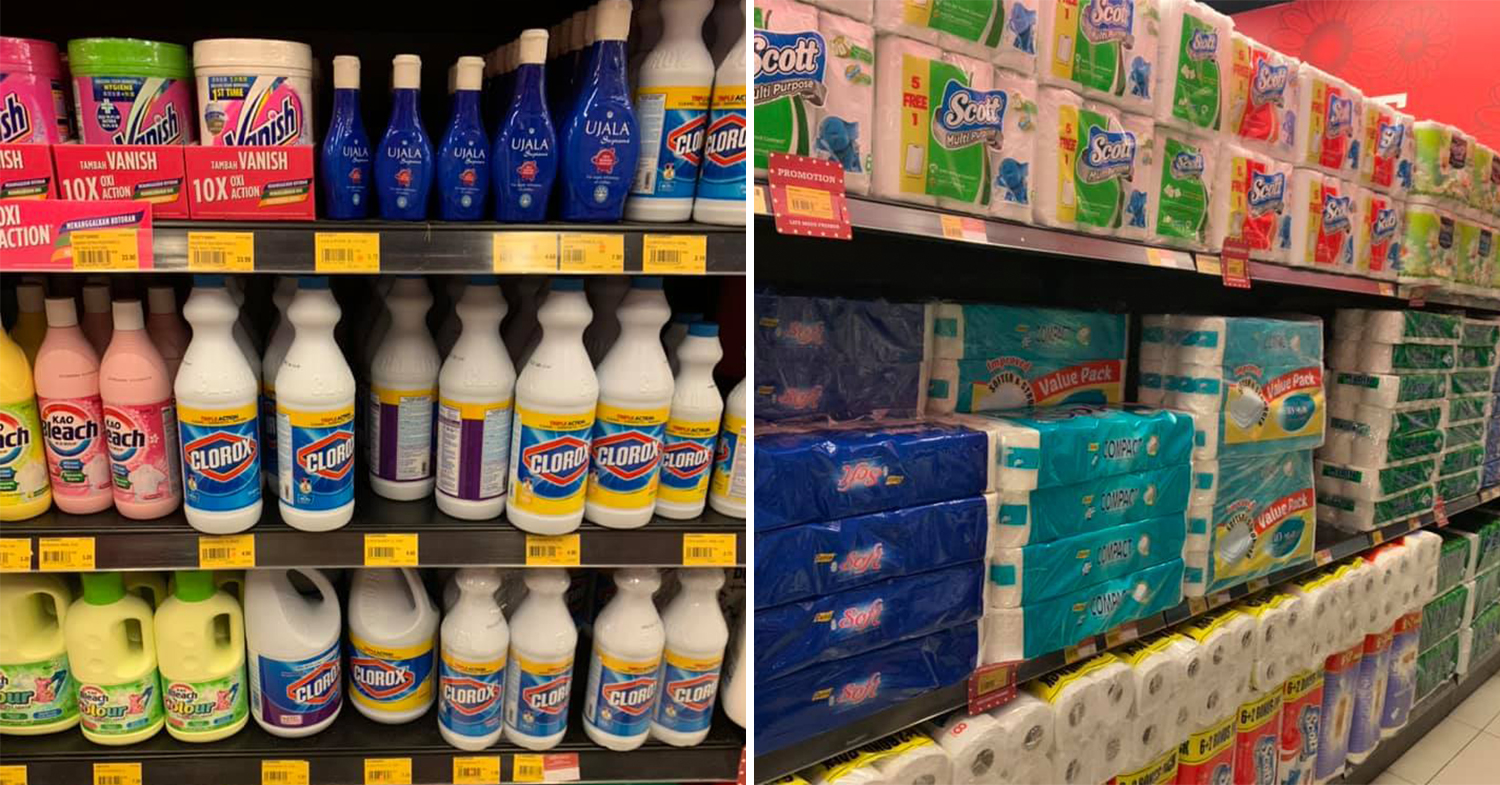 Image adapted from: Lanchi
Making the most out of her trip, Chan stocked up on bleach, sanitary napkins, and disinfectant sprays while she was here, as it's presumed that resources are scarce back in Hong Kong.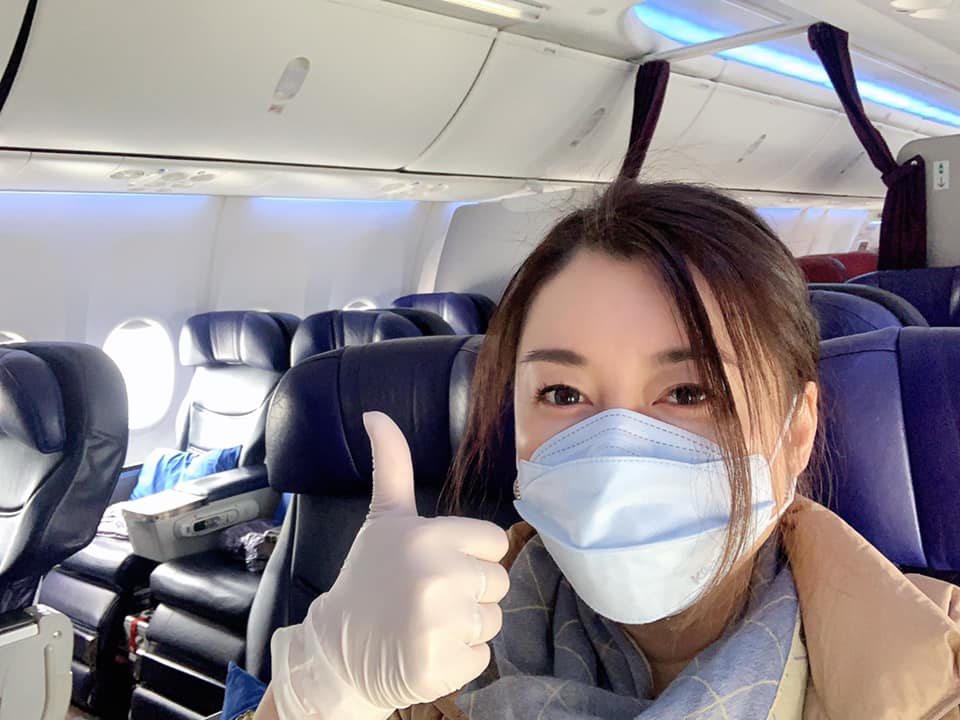 Chan returned to Hong Kong and mentioned her relief at the empty business class cabin
Image credit: Lanchi
In light of our neighbours from nearby countries scrambling to stock up on daily goods in preparation for the worst, Malaysians seem to be remaining relatively calm amid the circumstances.
In fact, it seems that Johor Bahru supermarkets have recently seen an increased number of mass-buying – allegedly from Singaporeans. This comes after a Malaysian TikToker posted a video to show that our pasarayas are still fully-stocked with supplies.
---
Netizens' reaction to seeing Malaysia's supermarkets
---
Netizens who saw Chan's post on Facebook had a lot to say after seeing her photos of fully stocked shelves in our local supermarkets. 
Facebook user Hoy Yin Tong expressed her surprise at the full shelves of bleach and said that she wants to buy some too.


Image adapted from: Lanchin
The comment in Chinese translates to "I really want to buy bleach."
Another Facebook user called Chan SuperSister expressed her surprise at having to fly over to another country to get supplies. She then joked it would be better to just move to Malaysia since we have everything we need here.


Image adapted from: Lanchin
The comment in Chinese can be translated as "Taking a plane ride to another country to buy daily necessities? It would be much better to just move there altogether."
User Kenny Cheung playfully teased Chan by saying that customs officers would think that she had enough items to last 50 years after stocking up on goods here in KL.


Image adapted from: Lanchin
The comment in Chinese translates to "Customs will think you'll have enough to live on for the next 50 years!"
---
M'sian supermarkets prepared for emergencies
---
Besides face masks and hand sanitisers, Malaysian supermarkets seem to have everything else needed so that we can continue with our day-to-day lives as usual. 
Seeing the fully-stocked shelves also brings about a sense of relief if the Covid-19 outbreak becomes more severe as Malaysians won't have to worry about running out of necessities. Sheila Chan sure thinks so.
Read up on other news regarding Covid-19 in Malaysia: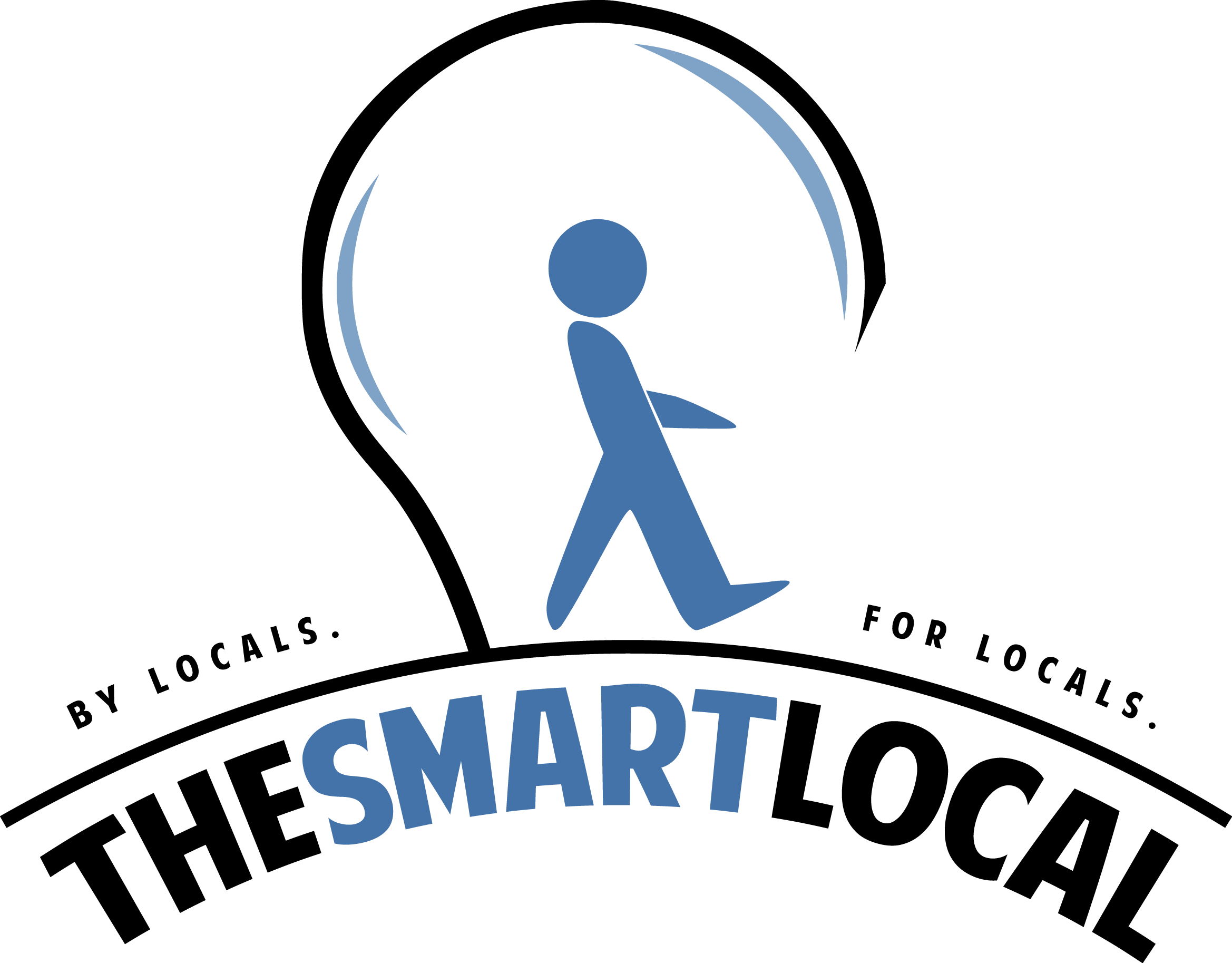 Drop us your email so you won't miss the latest news.