Sipadan Kapalai Dive Resort in Sabah
---
It's hard to resist the allure of sandy beaches and the vast emerald sea, now that the world is slowly opening up for leisure travels. Though chilling at destinations like Maldives and Fiji may still feel like a faraway dream, you'll be stoked to know that Malaysia has its share of breathtaking beach getaways for an escape to a sea paradise.
Far from the hubbub of city life, Sipadan Kapalai Dive Resort in Semporna, Sabah, is a breathtaking overwater resort, with charming stilt cottages connected by wooden planks over an endless brilliant blue sea.
With clear waters right at your feet, you can also dive and snorkel to your heart's content.
Read on to find out more about this resort.
---
Floating resort with rustic chalets
---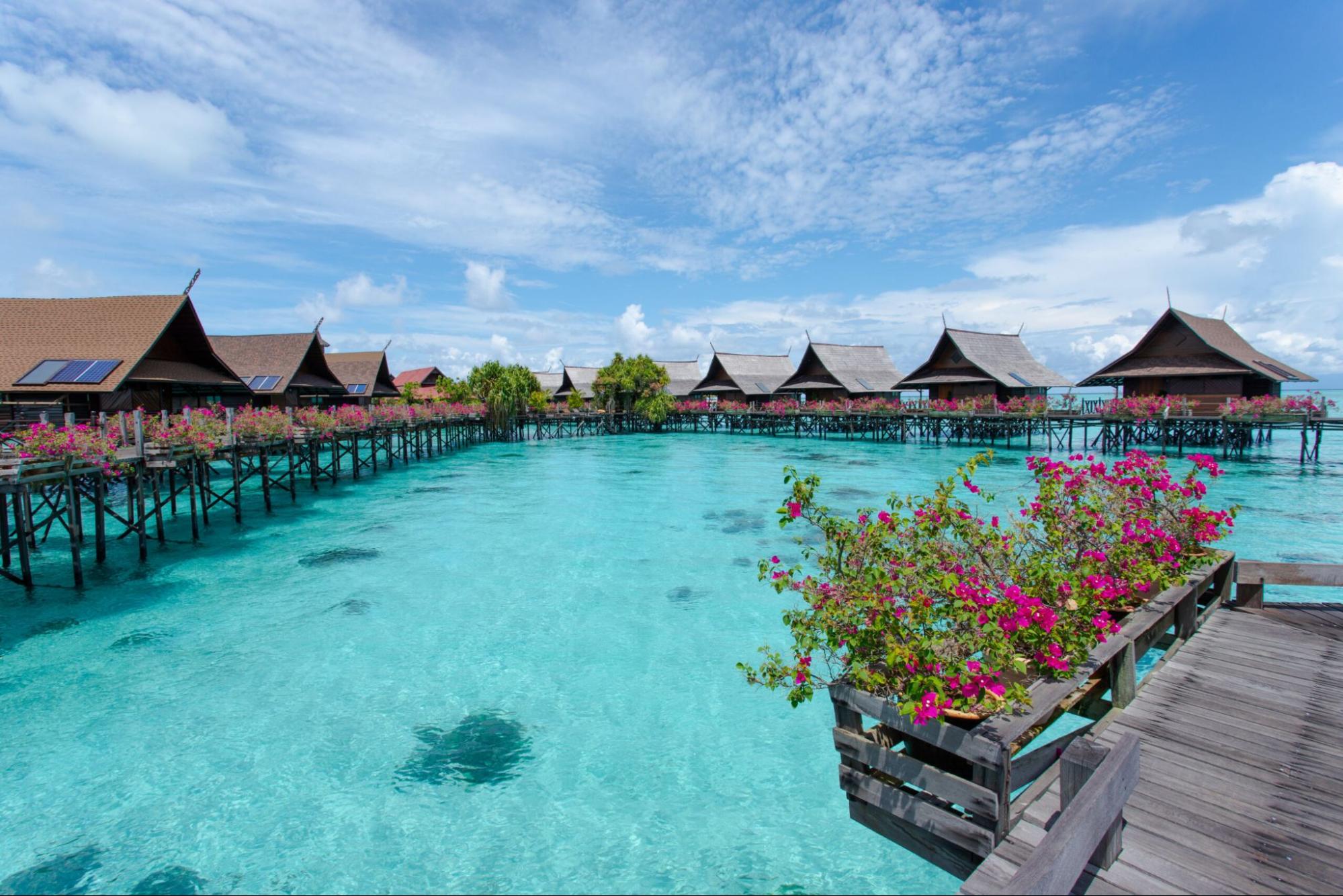 Image credit: Sipadan Kapalai Dive Resort
Sipadan Kapalai Dive Resort seems like a paradise.
With its spectrum of luxe chalets for guests to fully immerse themselves in the magic of the crystalline cerulean sea, and pontoons jutting out over the aquamarine waters – you'll feel transported to a faraway locale when you step foot into this resort.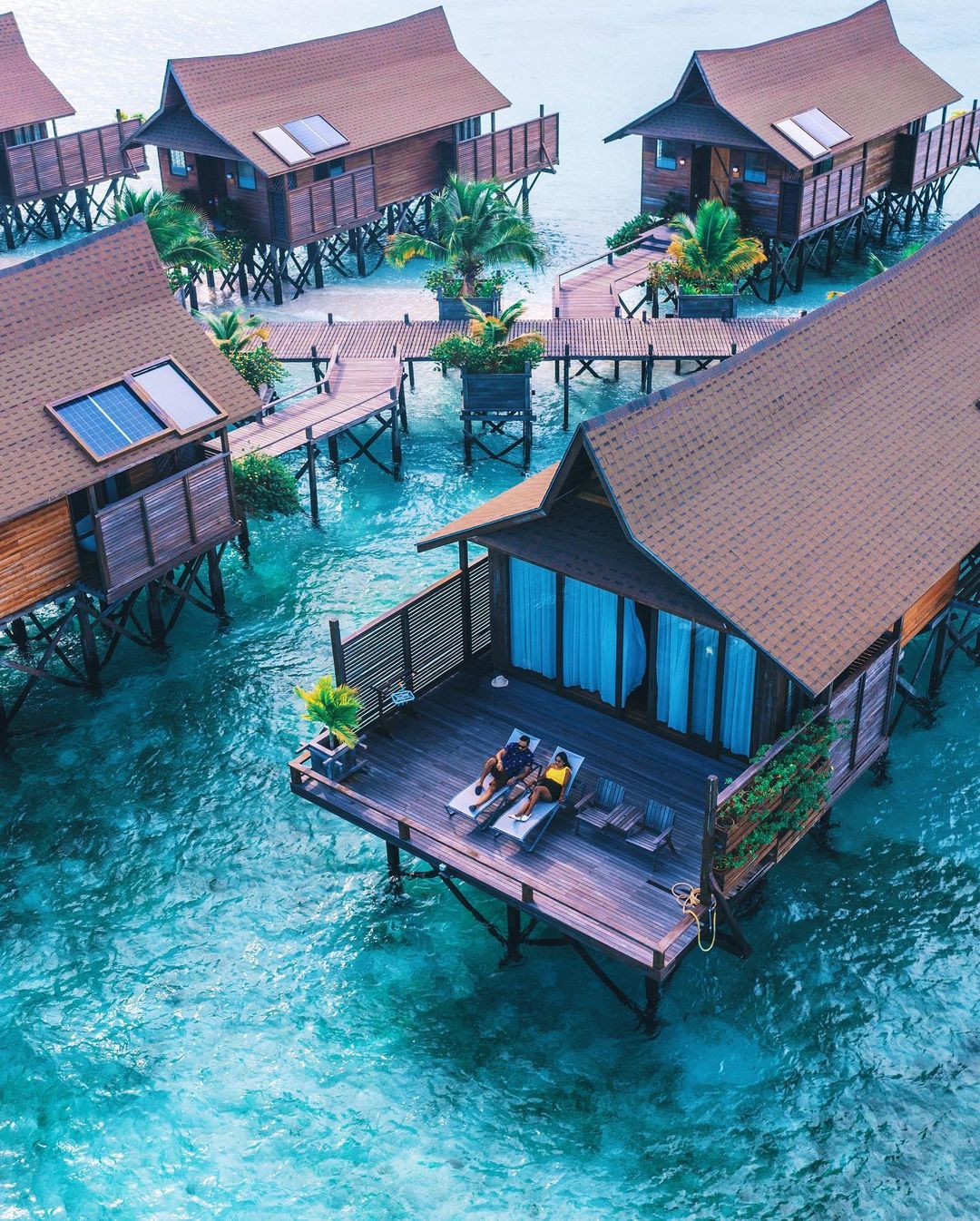 Image credit: @shubz19
The concept of the 59 chalets at this floating resort hold true to the Malaysian culture, each reminiscent of a traditional kampung house. But they are by no means plain. These wooden cottages oozes opulence.
Their exteriors and interiors feature rich rejuvenated wood, while each room is rustic and cosy yet spacious and elegant, and completed with usual amenities of a luxe hotel such as a large bed.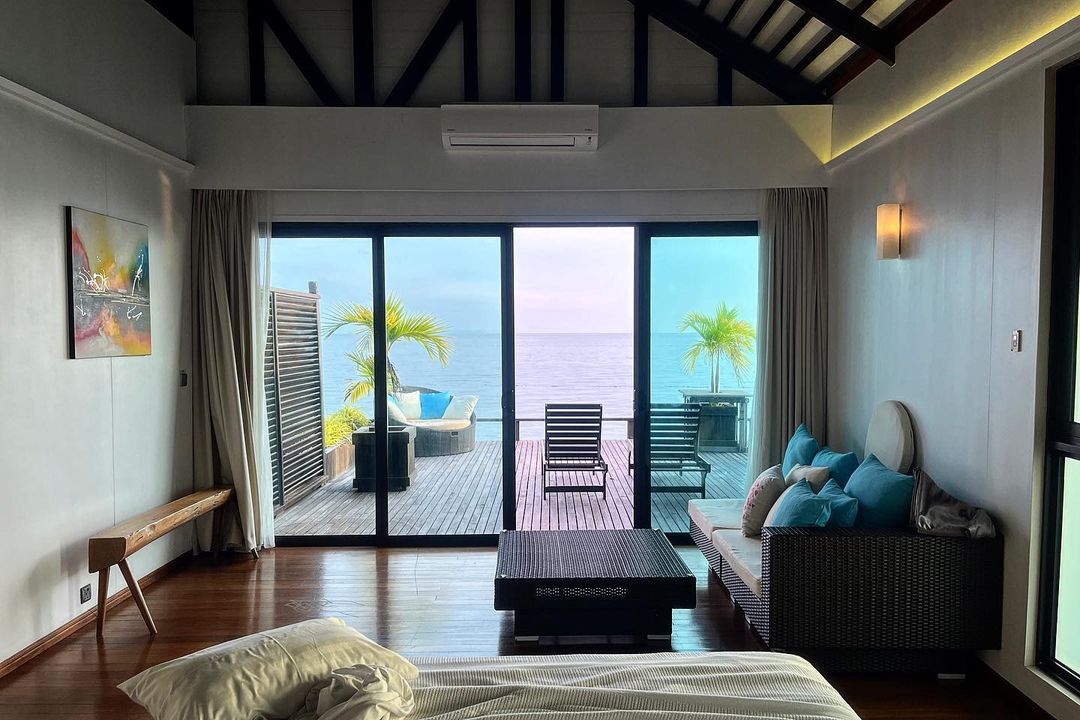 Image credit: @josephngoui  
Each villa also has its own balcony, which overlooks the glimmering ocean. It offers guests the perfect spot to lounge around in privacy on loungers or in outdoor bathtubs, while soaking in the sun and gorgeous views of the open skies and sea.
---
Take a stroll around the resort to soak up the views
---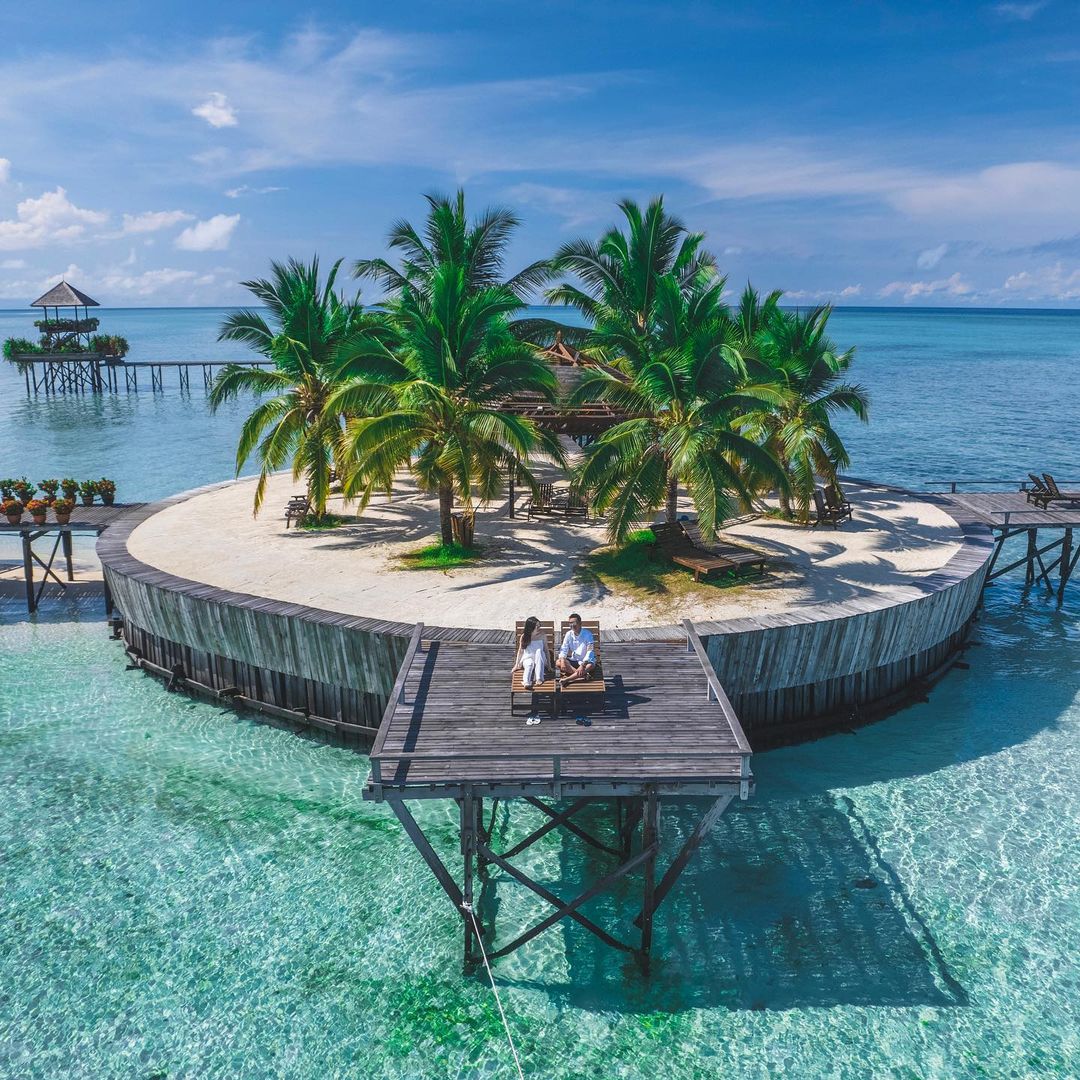 Image credit: @henrictiw
The resort has a number of places for guests to bask in the serenity of the environment beyond their rooms – this includes a 'sunset island' common area with sand, palm trees and loungers that's a popular spot for photos.
Open wooden terraces also mean that every corner of the resort boasts show-stopping sea and sky views.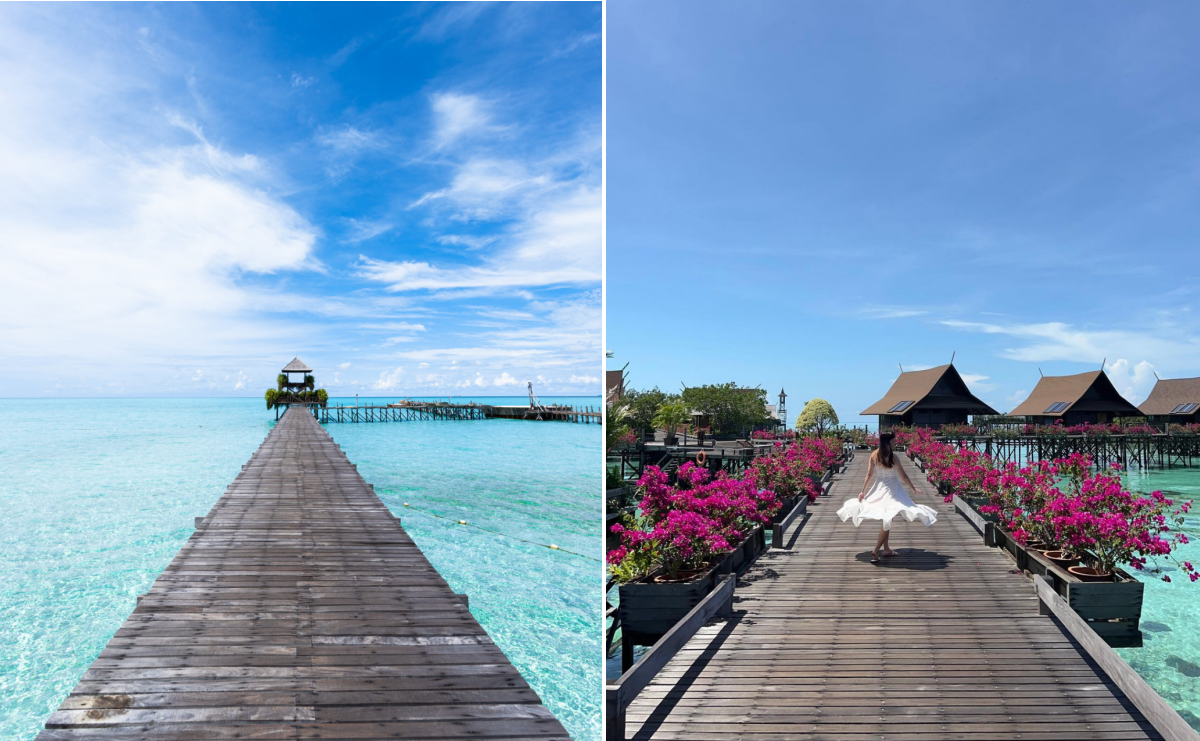 Image adapted from: Sipadan Kapalai Dive Resort & @maomaolady

Come evening, you can lounge on hammocks or lounge chairs to catch unbeatable views of the sunset.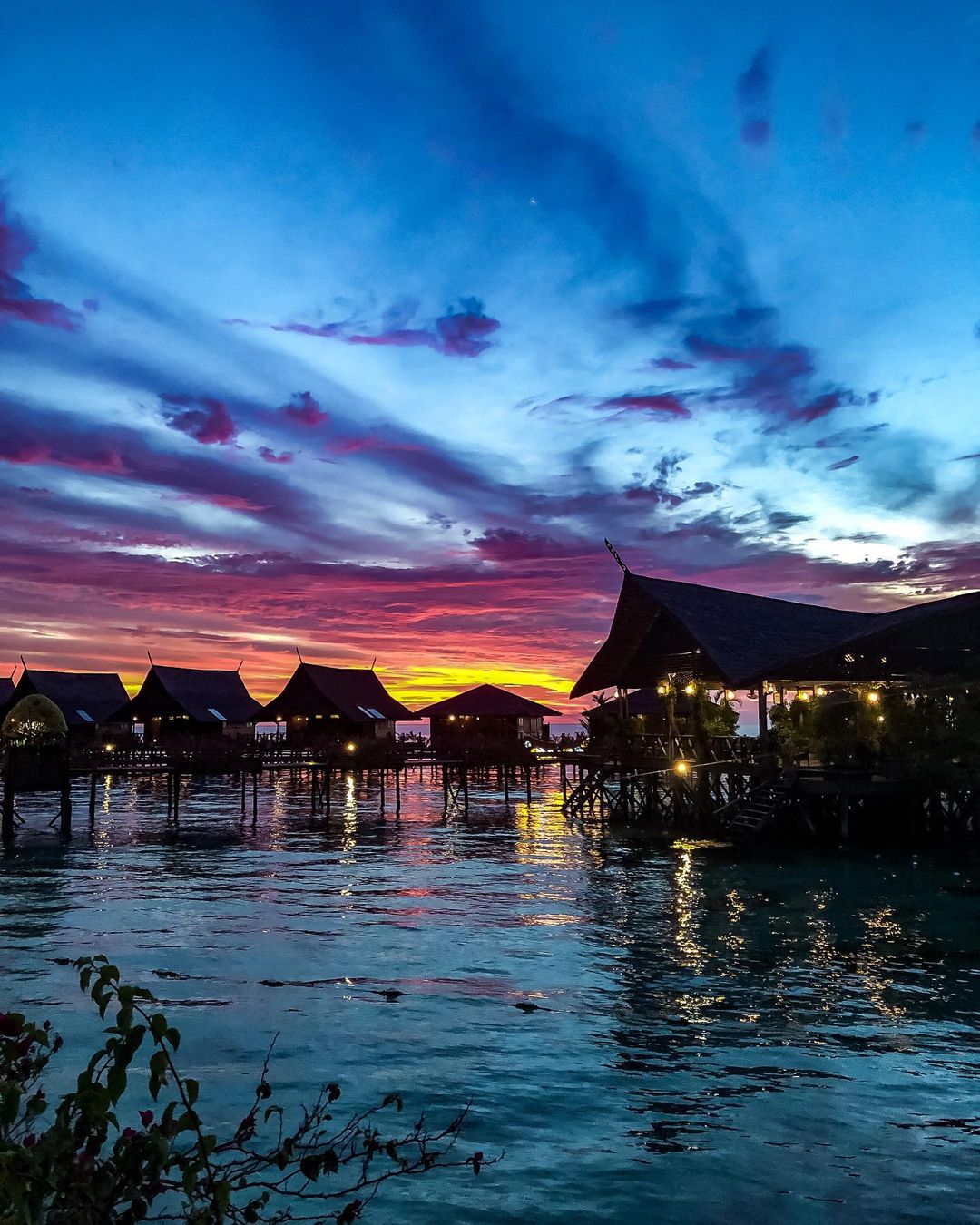 Image credit: @roznee
The pink-hued skies are just as phenomenal as the turquoise ocean during the day.
---
Go kayaking on clear boats
---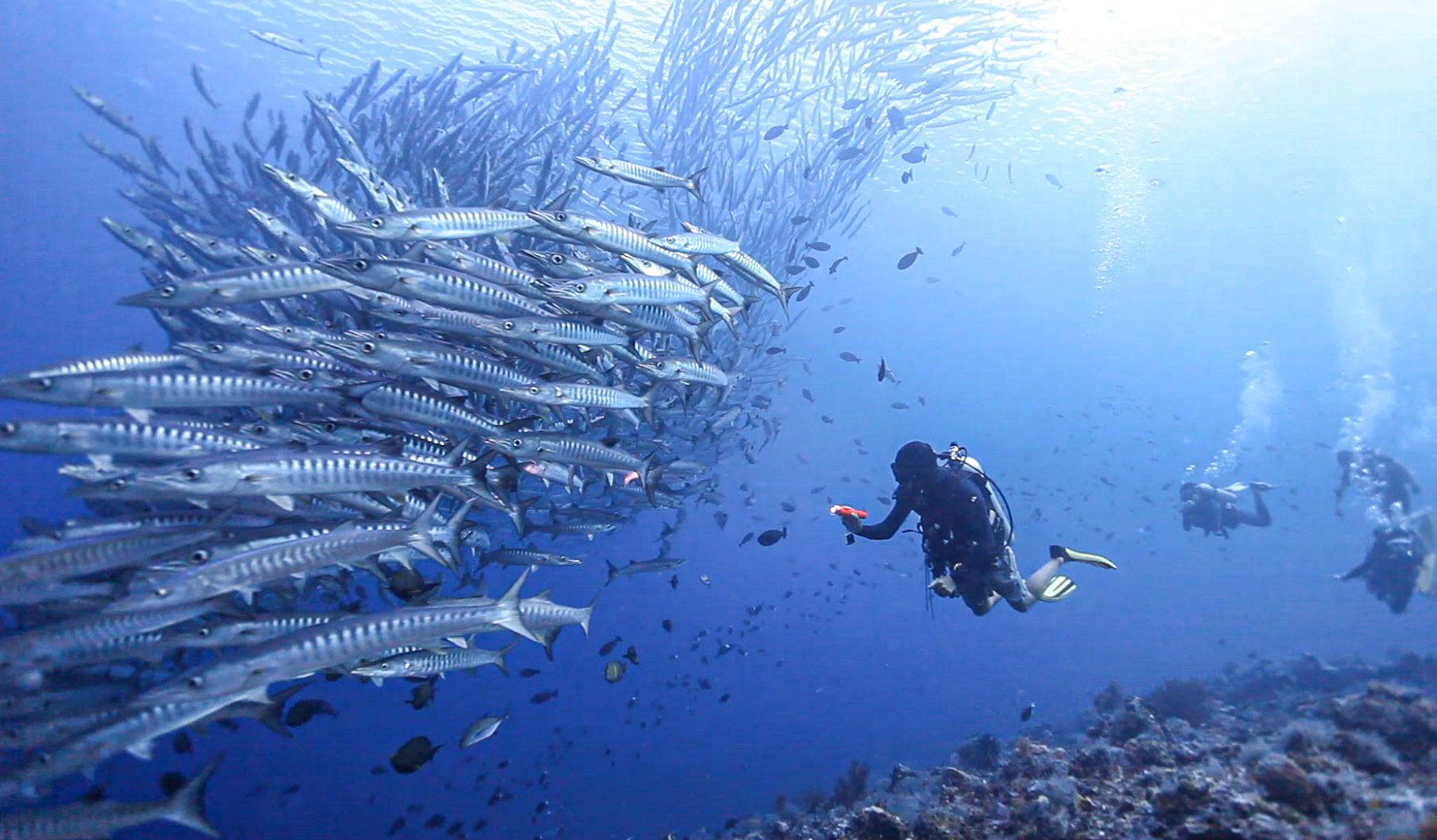 Image credit: Sipadan Kapalai Dive Resort
Located right in the middle of the ocean, Sipadan Kapalai Dive Resort calls for water activities to explore the magic of the underwater world, up close and personal. The main activity recommended at the resort is diving.
Make the most of your stay by swimming or snorkelling with colourful fishes and other underwater species. There are certified and experienced divers to guide you if you're opting for the latter activity.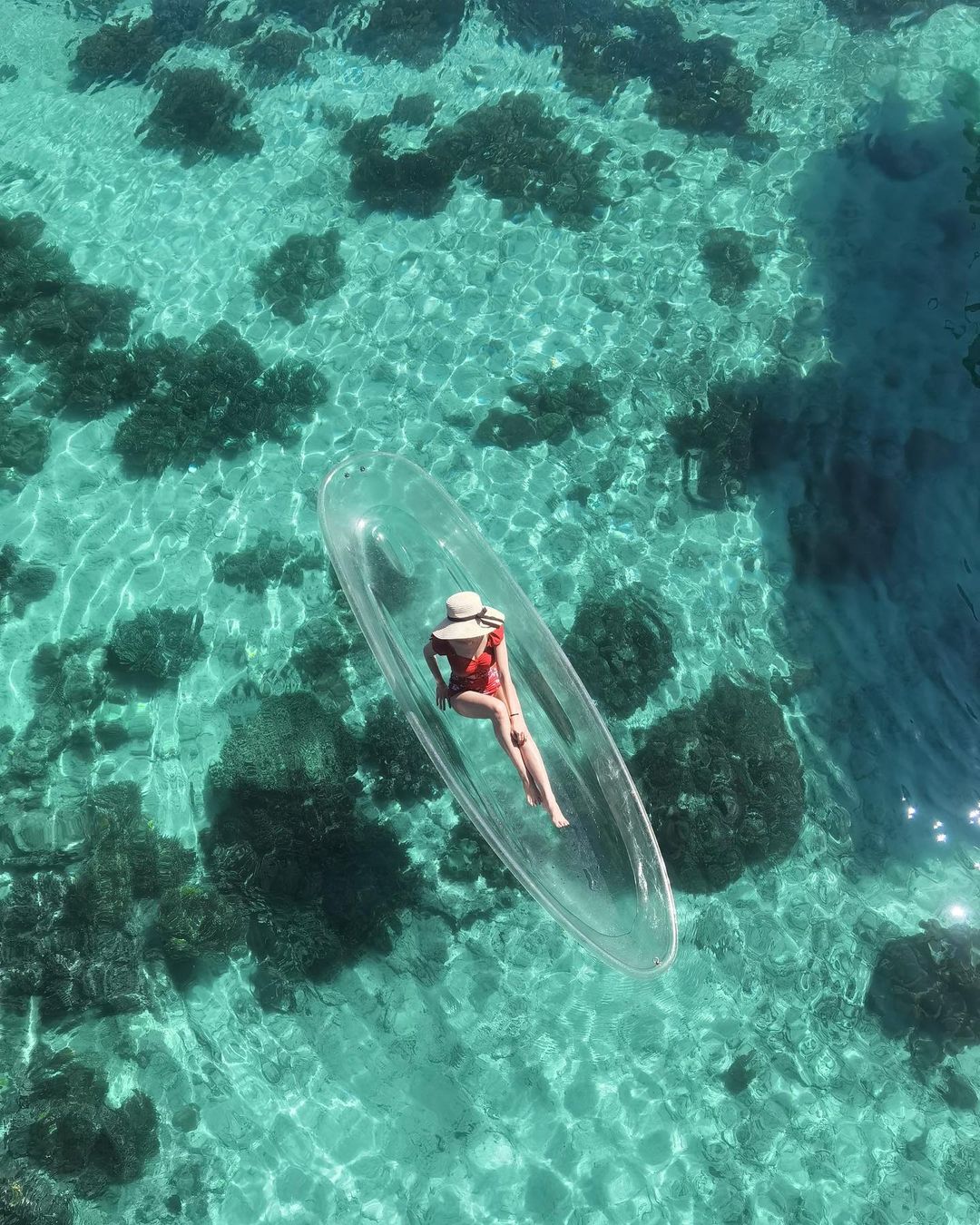 Image credit: @shanana17

Kayaking is another highlight for those looking to check out water activities while staying dry.
There are proper gears and equipment provided, and even a transparent kayak boat that'll make you feel like you're floating directly above the waves, sans the getting drenched part of exploring the crystal clear waters.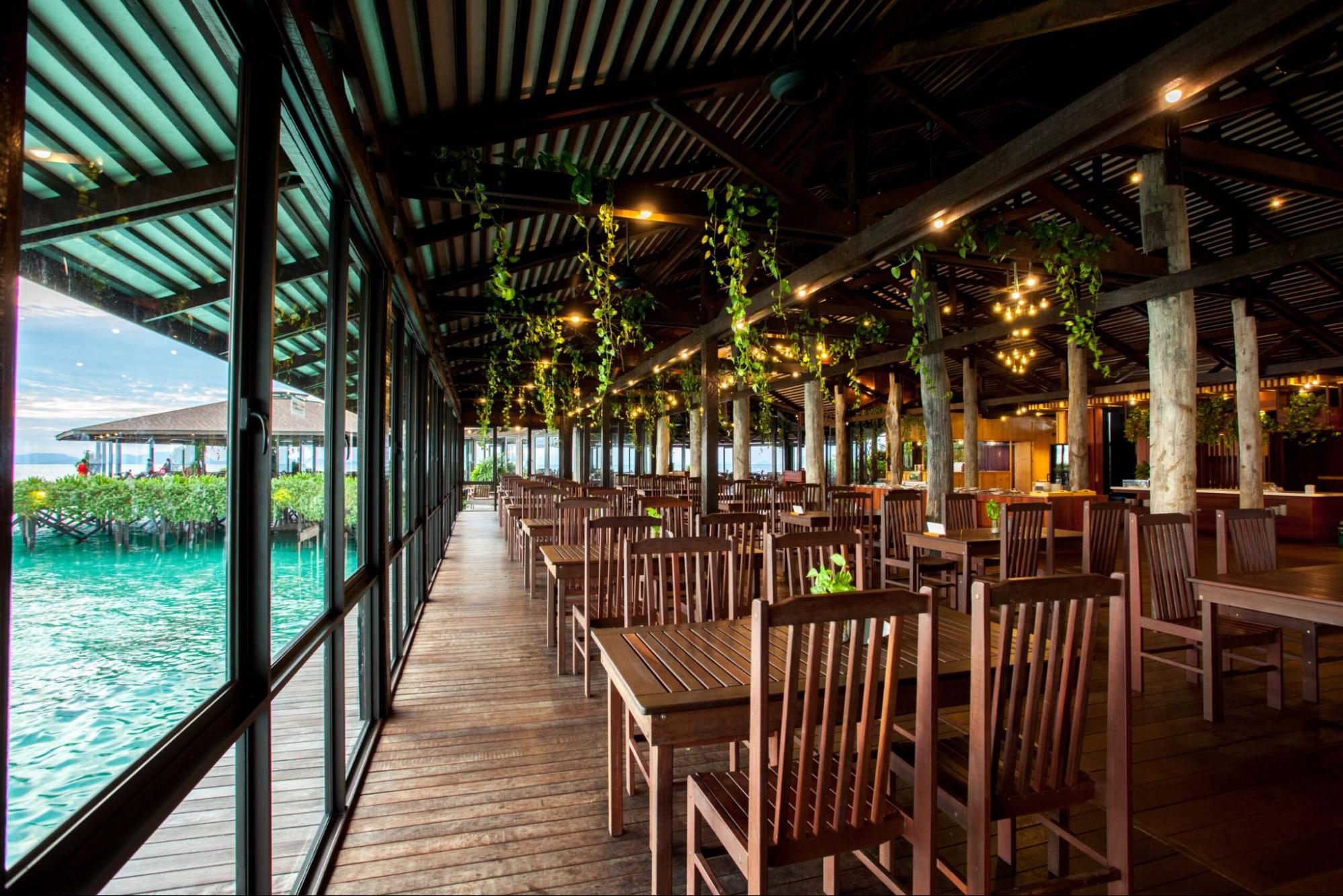 Image credit: Sipadan Kapalai Dive Resort
If you feel famished after your diving or kayaking session, head over to the dining hall where you can enjoy a buffet-style feast. Keeping up with the traditional theme, the dining area is located inside a spectacularly structured, wooden building.
Here, guests can have a sumptuous meal with a panoramic view of the azure surroundings through large glass windows.
---
Vacation and diving packages at the resort
---
The resort offers several packages, with prices depending on the activities and accommodation included in them.
The Vacation Package (RM1,660-RM1,800), for starters, accommodates two guests for a 3D2N stay, and covers land and sea transportation, accommodation, meals, and limited water activities.
If you're looking for a longer staycay with a loved one, the same package is available for 4D3N (RM2,390-RM2,590) and 5D4N (RM3,310-RM3,920).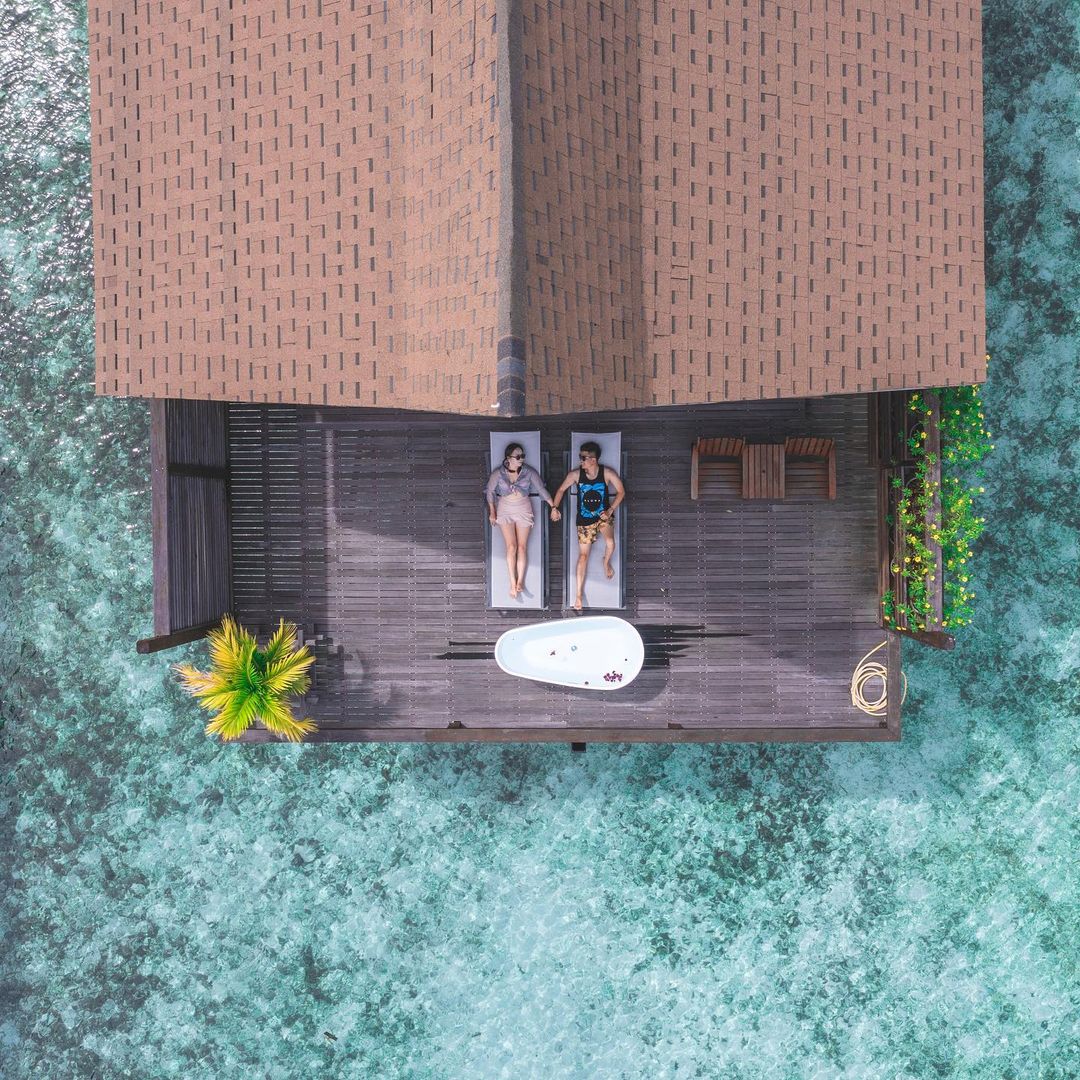 Image credit: @chernkhai

Avid divers who are keen on the resort's diving programs can look at their Diving Package, which is inclusive of boat transportation, diving equipment, and unlimited dives during the period of your stay at the resort:
3 days and 2 nights (RM2,080-RM2,270)
4 days and 3 nights (RM2,980-RM3,280)
5 days and 4 nights (RM3,880-RM4,290)
---
Sipadan Kapalai Dive Resort in Sabah
---
A vacation at Sipadan Kapalai Dive Resort will tick all the boxes you were listing for your Maldives dream. If you've always wanted to live adrift at a dazzling lagoon and try out a myriad of water sports – all while gazing at nothing but rippling water and flawless blue skies – plan a visit to this resort for a much-needed getaway.
Address: Celebes Sea, 91000 Semporna, Sabah
Opening hours: 24 Hours, Daily
Telephone: 089-765 200
Sipadan Kapalai Dive Resort's website | Facebook | Instagram
Read more interesting features of places here: 
---
Cover image adapted from: Sipadan Kapalai Dive Resort & @xiiaoqii_bei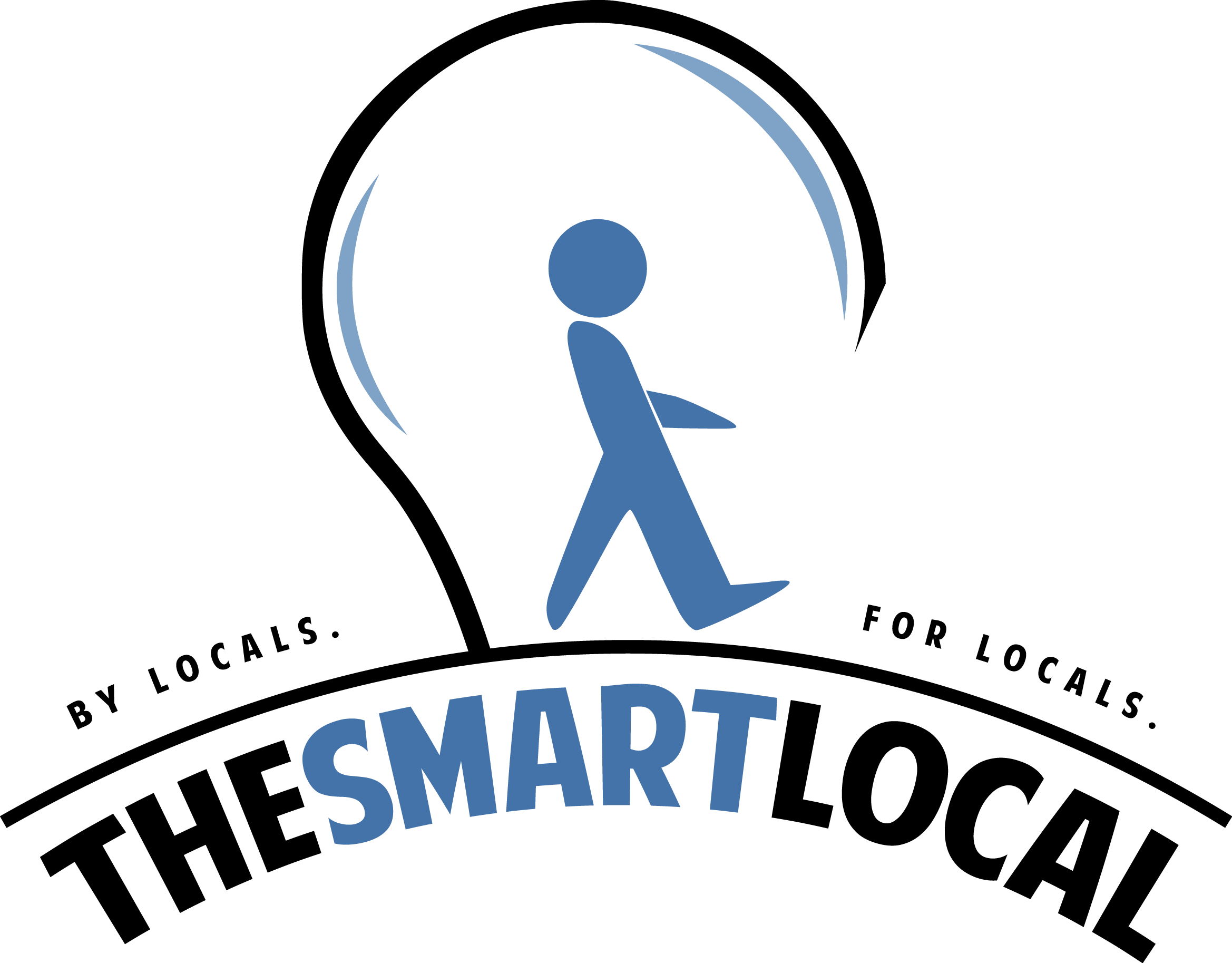 Drop us your email so you won't miss the latest news.