The first luge activity park in Malaysia
---
After pretty much zero outdoor excursions for the most part during the Covid-19 pandemic, we Malaysians have been thrilled with a slew of new openings in 2022 – including theme parks, fast food joints, and bookstores.
Now, there's a new activity park that we can add to our list of places to visit – Skyline Luge Kuala Lumpur, with a 600-metre track you can take on with sled-like karts, which is set to open next year in Malaysia in 2023.
Here's what we know about the new Selangor attraction.
More new openings to look out for: 
---
Malaysia's first luge attraction with a 600-metre long track
---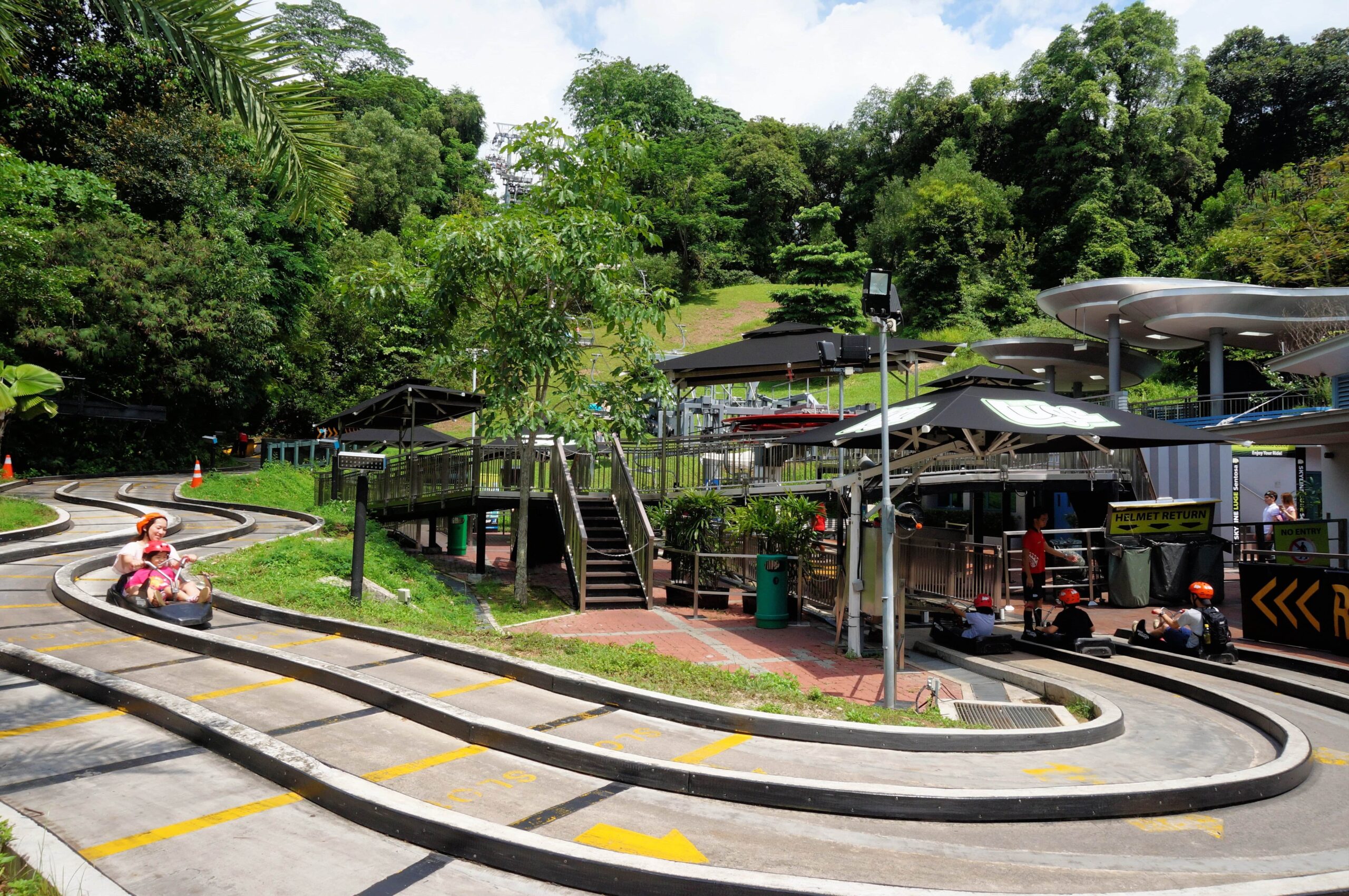 Image credit: Jervis Leung
Skyline Enterprises – a New Zealand-based leisure and entertainment operator – is collaborating with local property developer Gamuda Land to open Malaysia's first luge attraction at the end of 2023.
The activity park called Skyline Luge Kuala Lumpur will be located at the upcoming township in Rawang, Selangor, called Gamuda Gardens, as reported by The Edge Markets. 
The RM74 million investment project is expected to attract more than 300,000 people in the first year of its launch. The activity park will span 30,000 square metres, and feature a 600-metre long track with several turns for a thrilling ride down a 40-metre elevated hill, and even a ski lift ride which is said to be the country's first.
A Skyline Zipline is also planned for the park, for visitors who want to 'fly' over the luge tracks.
The park is said to feature a mixture of wet and dry recreational rides and open-air retail spaces, along with the Play Park, at Gamuda Gardens for added fun too.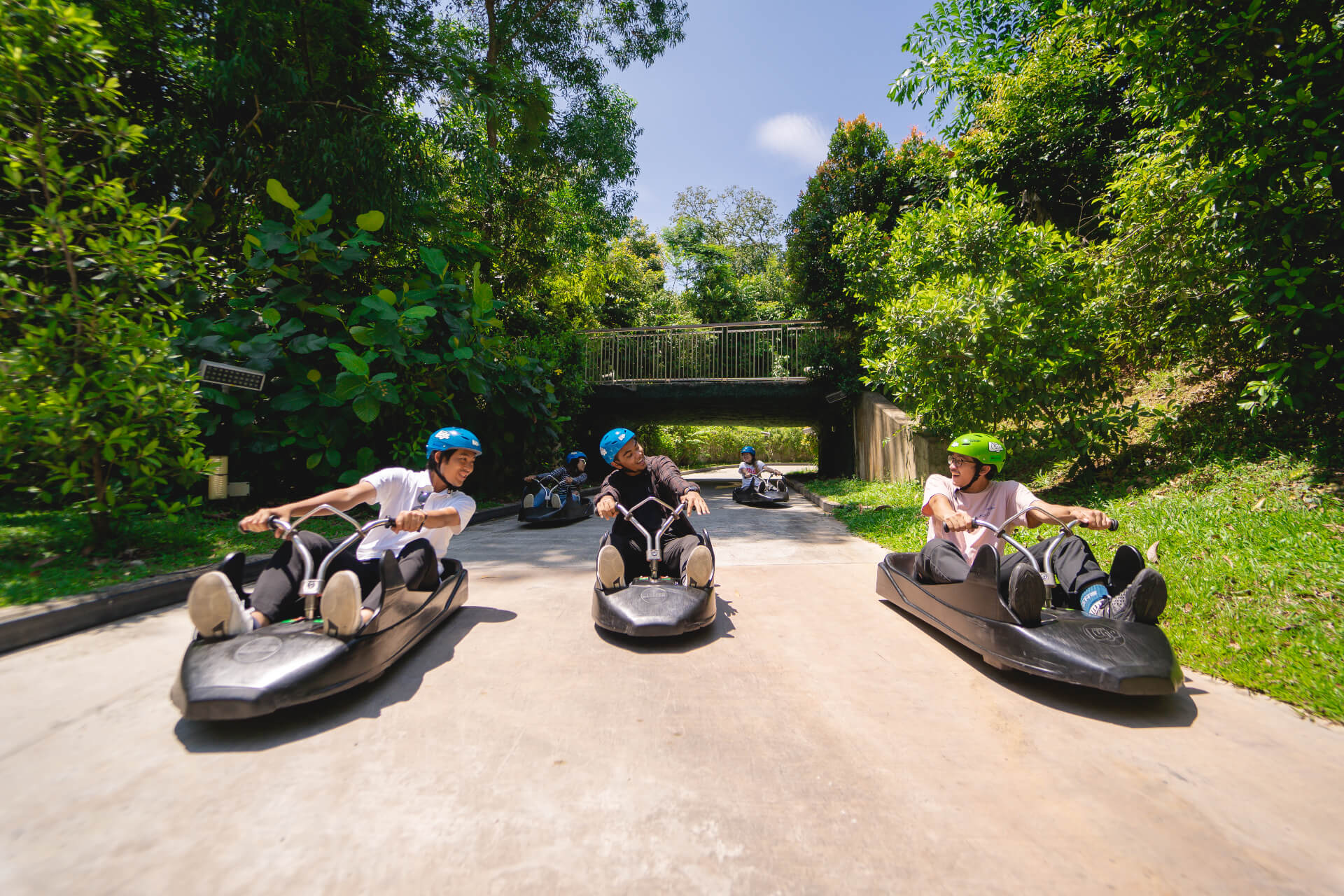 Image credit: Skyline Luge Sentosa
For the uninitiated, Skyline Luge is a gravity-fueled leisure ride where riders operate a sled-like kart with handles down a hill. It's suitable for all age groups, so even those without prior experience can have lots of fun on their first ride.
---
What to expect at Skyline Luge Kuala Lumpur
---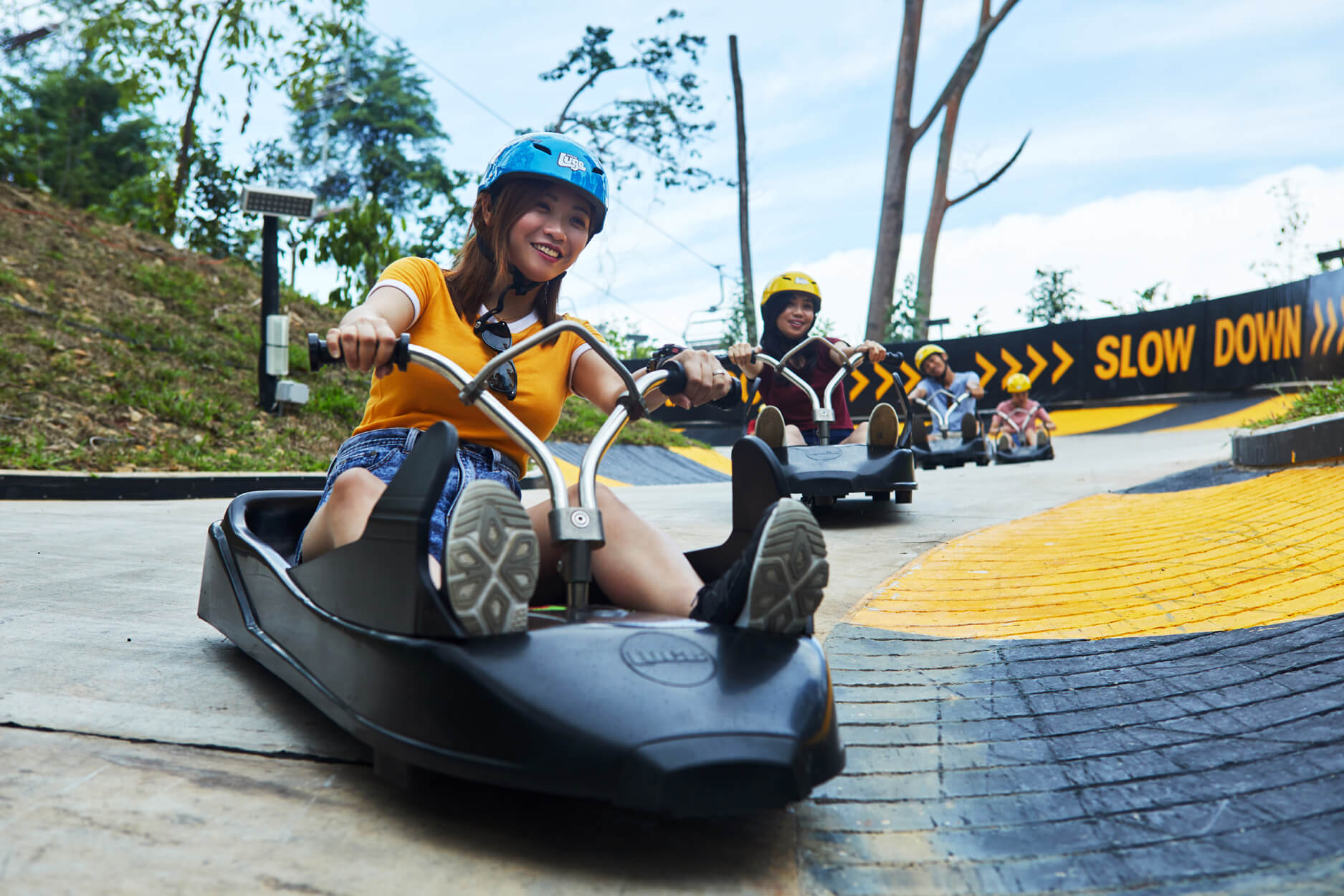 Image credit: Skyline Luge Sentosa
Skyline Luge first opened in New Zealand over 35 years ago. It now operates in four different countries – namely New Zealand, Canada, South Korea and Singapore – with seven outlets altogether operating in Queenstown, Rotorua, Calgary Mont Tremblant, Busan, Tongyeong and Sentosa.
Malaysia will be the fifth country to feature the park – it'll be the fourth park in Asia, and the eighth international outlet too.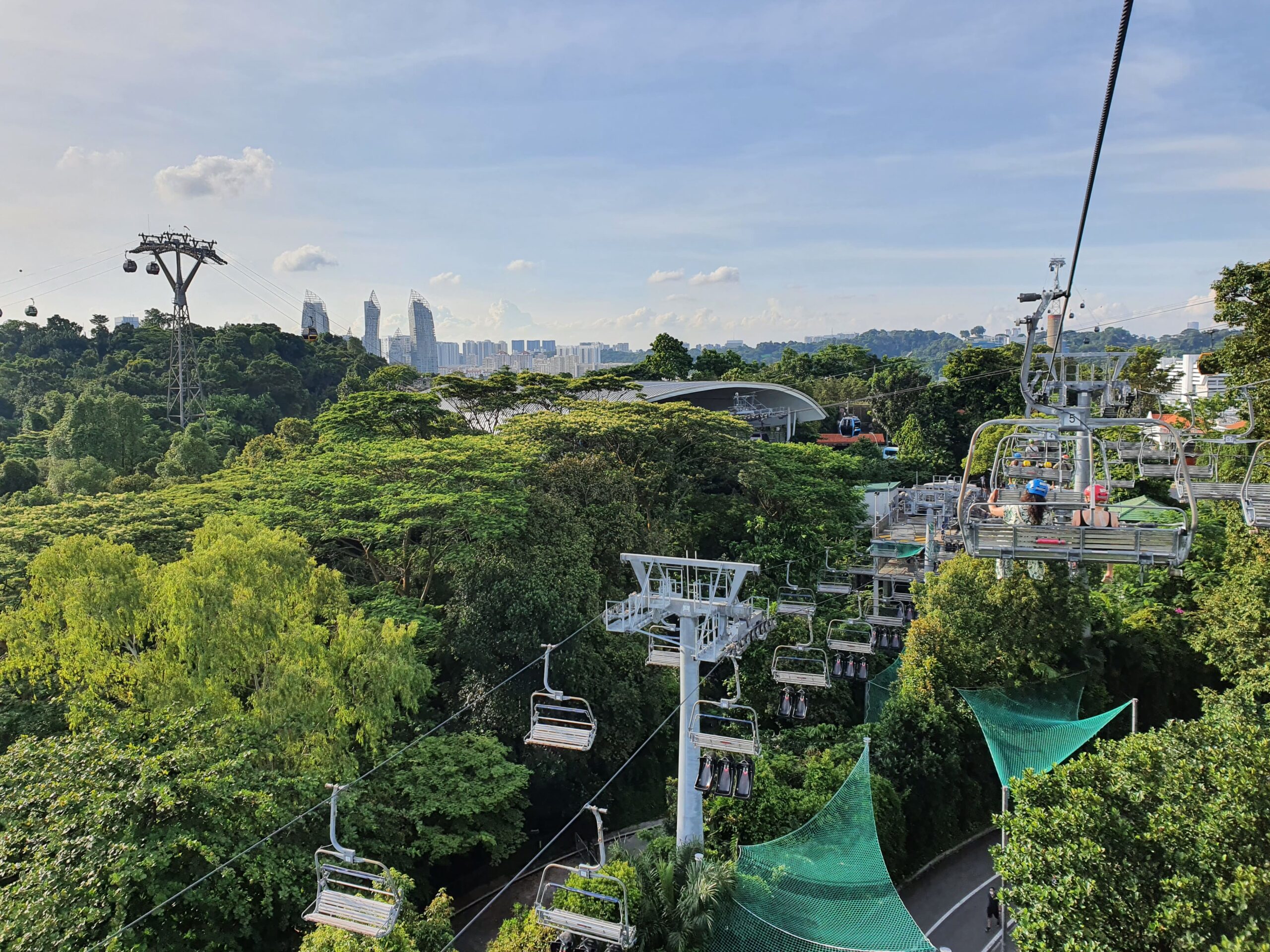 Image credit: 쌍두용
Tickets to Skyline Luge in neighbouring Singapore are priced from SGD27 (~RM86), and it comprises two luge sleds and Skyride gondola trips to the top of the hill for adults. For children below 110cm in height or under 6 years of age, Child Doubling Tickets – which accommodates an adult and a child in a luge – are available at just SGD12 (~RM38).
---
Skyline Luge to open first activity park in Malaysia in 2023
---
Although Skyline Luge Kuala Lumpur will only be opening at the end of 2023, it's definitely exciting news that Malaysia is next on the list for a luge activity park. This new attraction in Rawang, Selangor, will surely offer a thrilling experience for families and groups, and attract more visitors from around the world to our country in the coming years.
Read more here:
---
Cover image adapted from: Jervis Leung and Skyline Luge Sentosa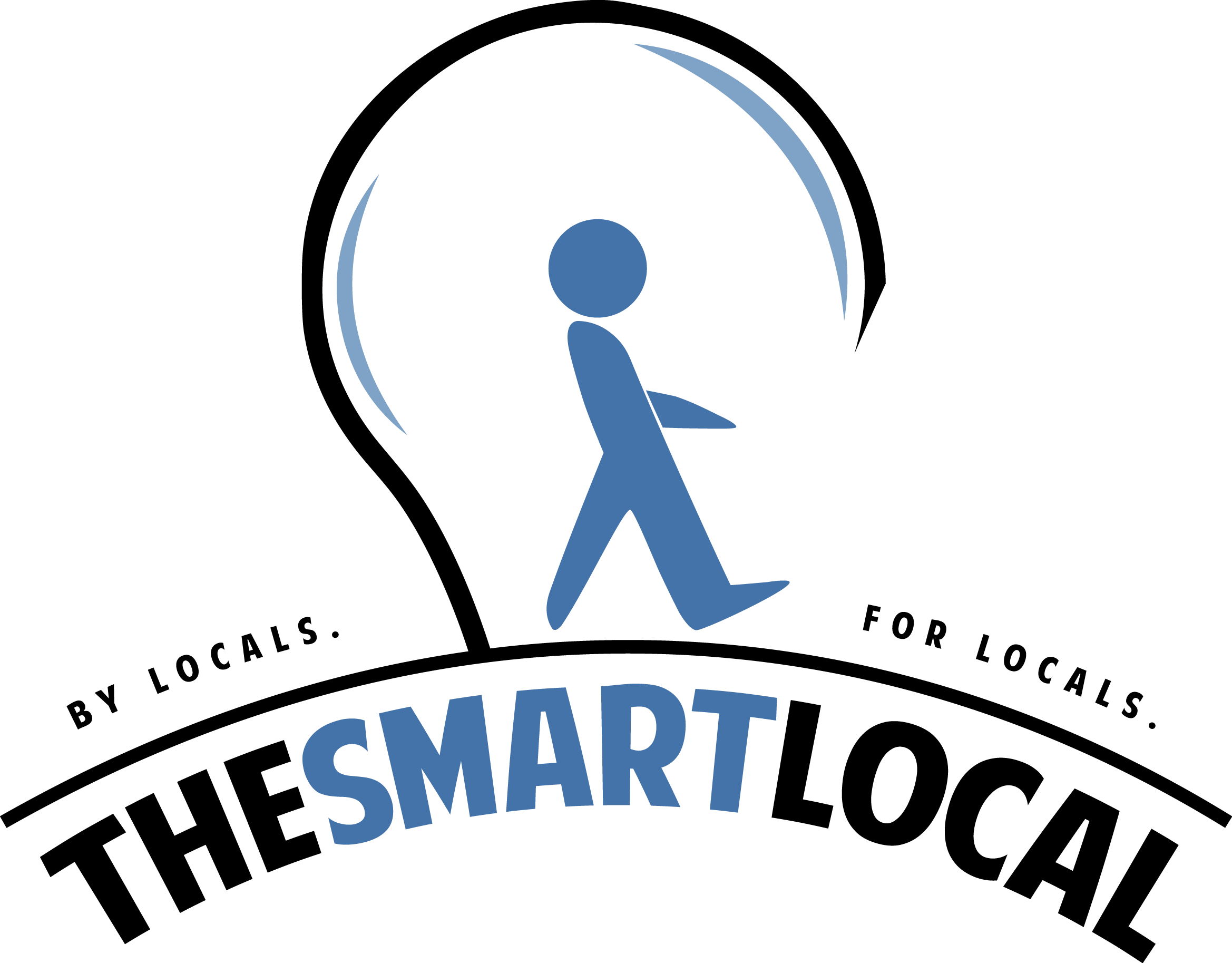 Drop us your email so you won't miss the latest news.