Tanah Larwina has a glasshouse villa by the river
---
Malaysians are free to travel internationally and domestically now. But if you're not yet ready for a vacation overseas, there are plenty of places to visit and things to do all over the country.
In fact, a glasshouse villa by the river in Hulu Langat – only an hour's drive away from the city – will make you feel like you're in Norway, à la the set of Ex-Machina, a 2014 science-fiction film.
---
 A fully private estate perfect for family gatherings
---
Tanah Larwina is an eco retreat nestled in a 3-acre orchard-cum-farm. The main glasshouse villa called Rumah Tebing, is built by the riverbank and overlooks Sungai Larwin.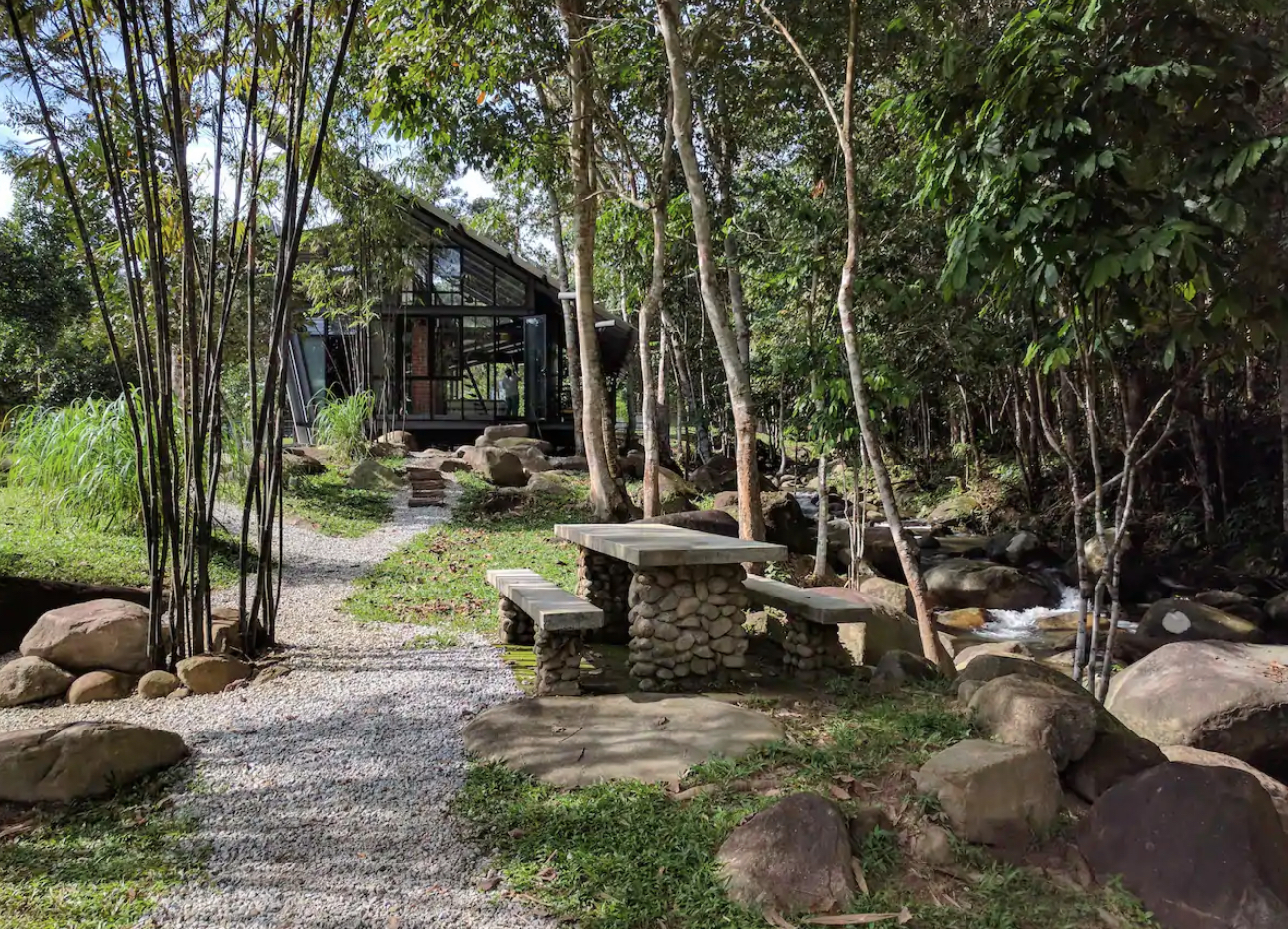 Image credit: Airbnb, Tanah Larwina Retreat
Tanah Larwina is meant for big groups of friends and families as you are required to book the entire villa starting from RM1,680 a night. In fact, you can expect to have a real bonding sesh with friends as Rumah Tebing is an open-concept villa that's built without any partitions or rooms, and can accommodate up to 8 people.
This works out to 1 person forking out about RM210 for a night's stay, which is considered pretty steep, but understandable due to the privacy the estate provides and the large plot of land that the villa is situated in.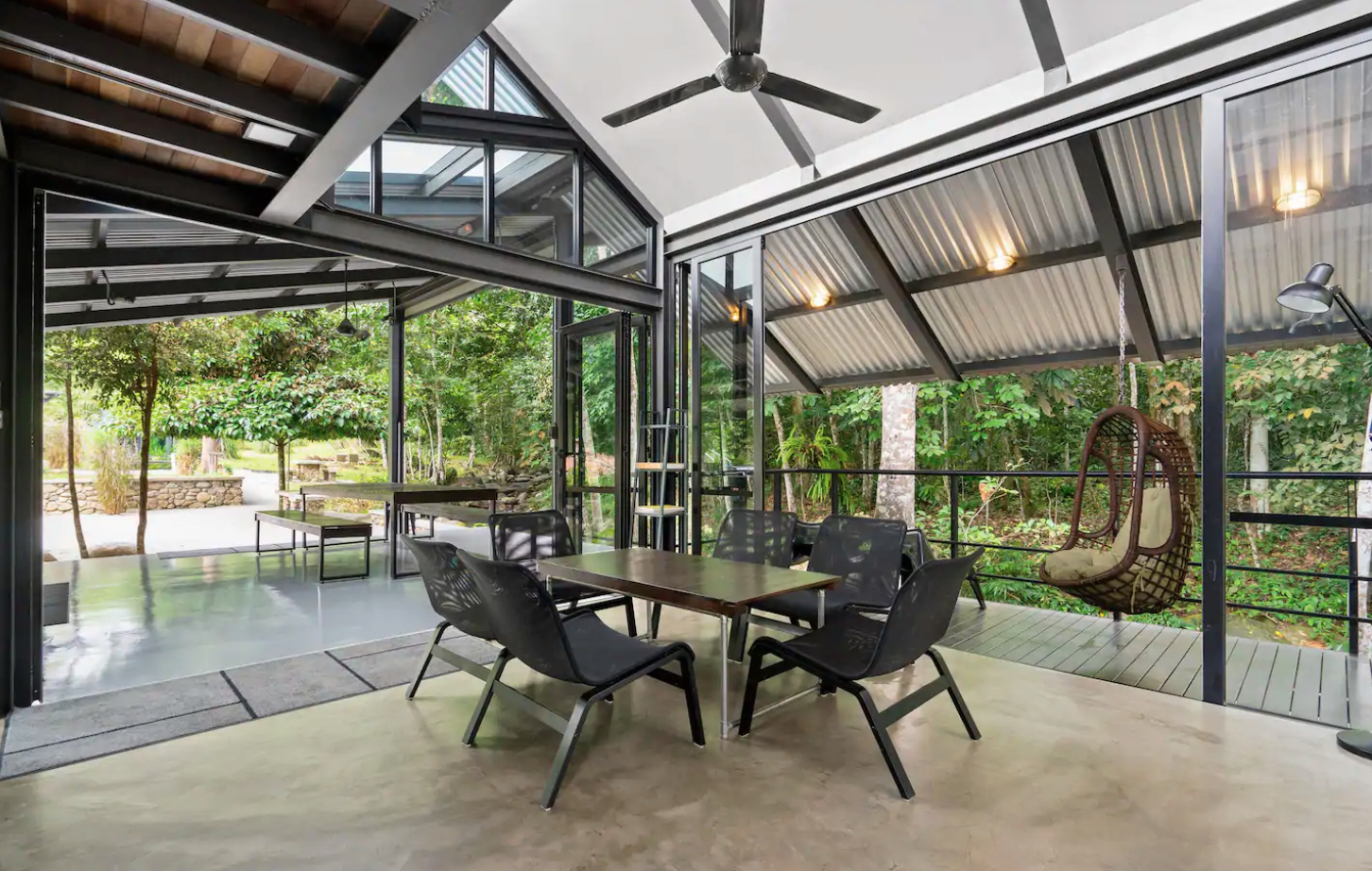 Image credit: Airbnb, Tanah Larwina Retreat
If you are coming with more than 8 people, you can book additional pods that can sleep 2 for RM280 a night or a smaller room that sleeps 4 for RM560 a night. The pods and room are equipped with their own bathrooms and air-con. They will also only be available for one group at a time and will not be rented out separately, which means that you will enjoy complete privacy as your group gets to have the whole estate to themselves.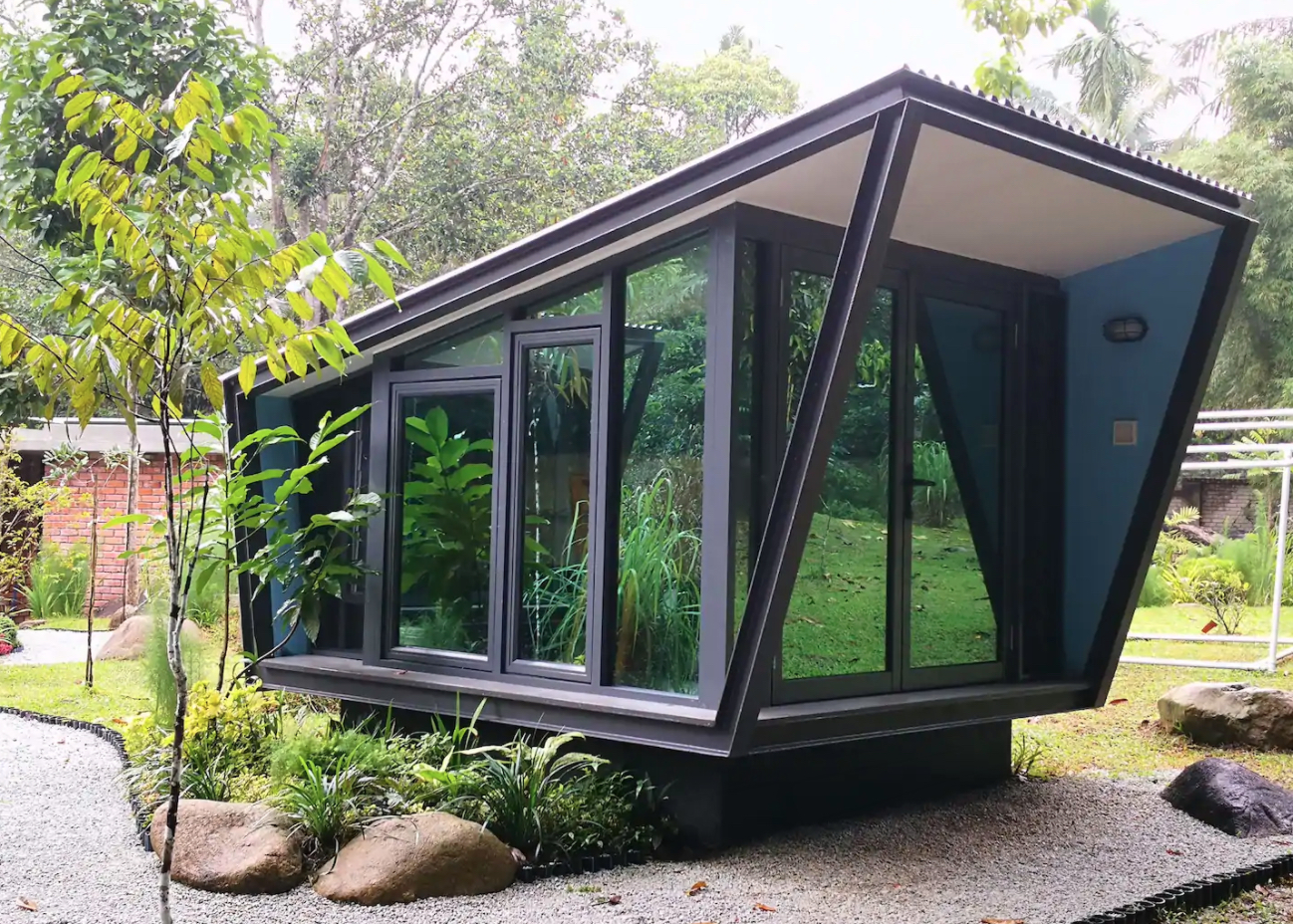 Image credit: Airbnb, Tanah Larwina Retreat
---
Things to do at Tanah Larwina
---
Tanah Larwina is a true sanctuary, secluded in nature and isolated from the outside world. It's the perfect place to take a much-needed breather and unwind from the daily grind as you won't get any WiFi or phone signals there.
You can expect a staycay big on quality time as there are barely any distracting electronic devices. Our advice is to bring along some board games to while the time away in the villa, or spend the day exploring the estate and playing with the farm animals – ponies, goats, geese, and chickens – there.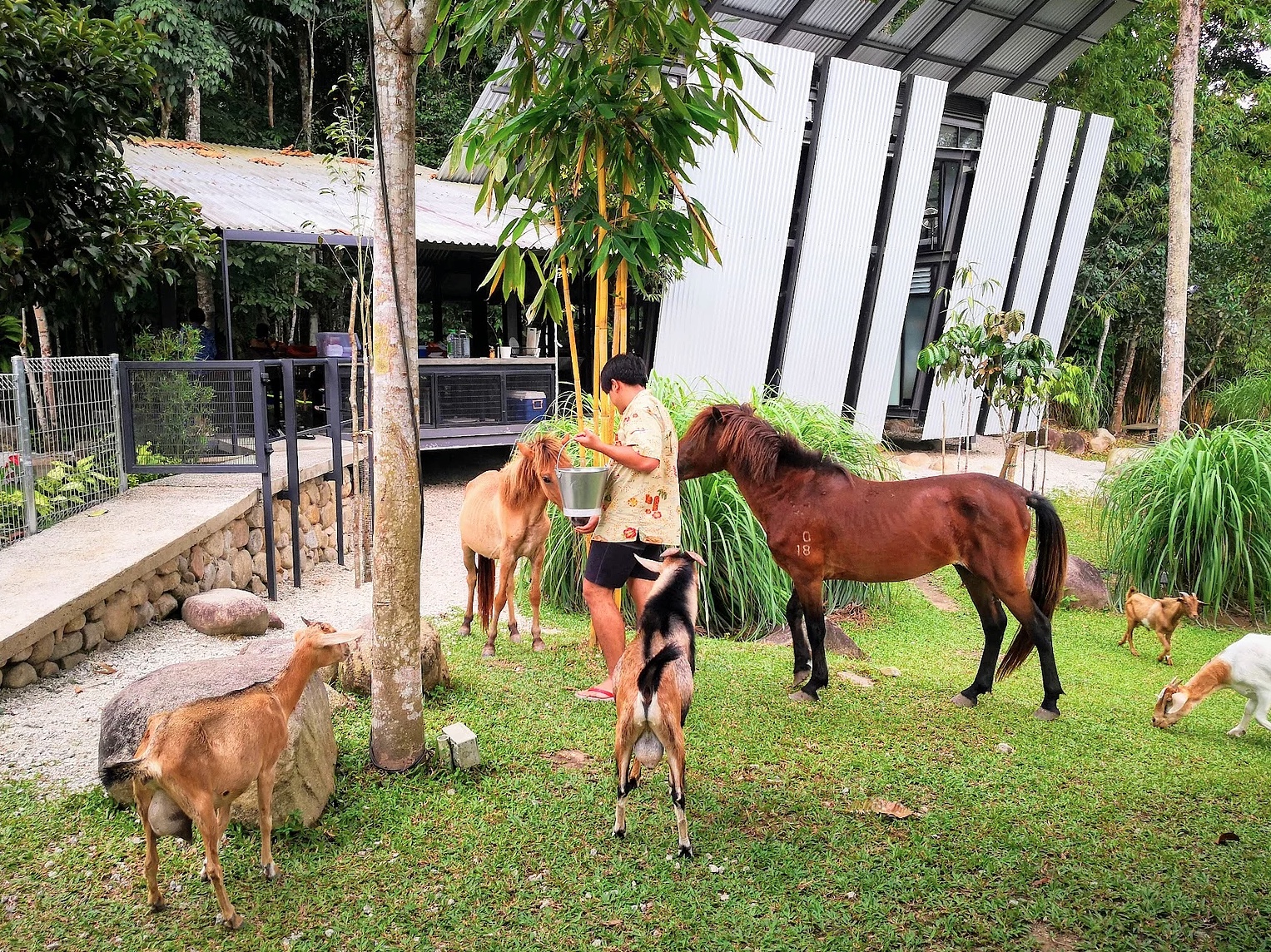 Image credit: Tanah Larwina
The villa doesn't cater food for its guests, so you are advised to bring your own groceries, snacks, beverages and more to last you through your stay here.
The villa's kitchen comes with a complete set of appliances including a microwave, electric oven, rice cooker, toaster, fridge, water filter, coffee machine, pots and pans, and cutleries. There is also a barbecue pit available, so don't forget to stock up on some marinated meat, vegetables, and marshmallows to roast S'mores and have a barbecue feast together at night.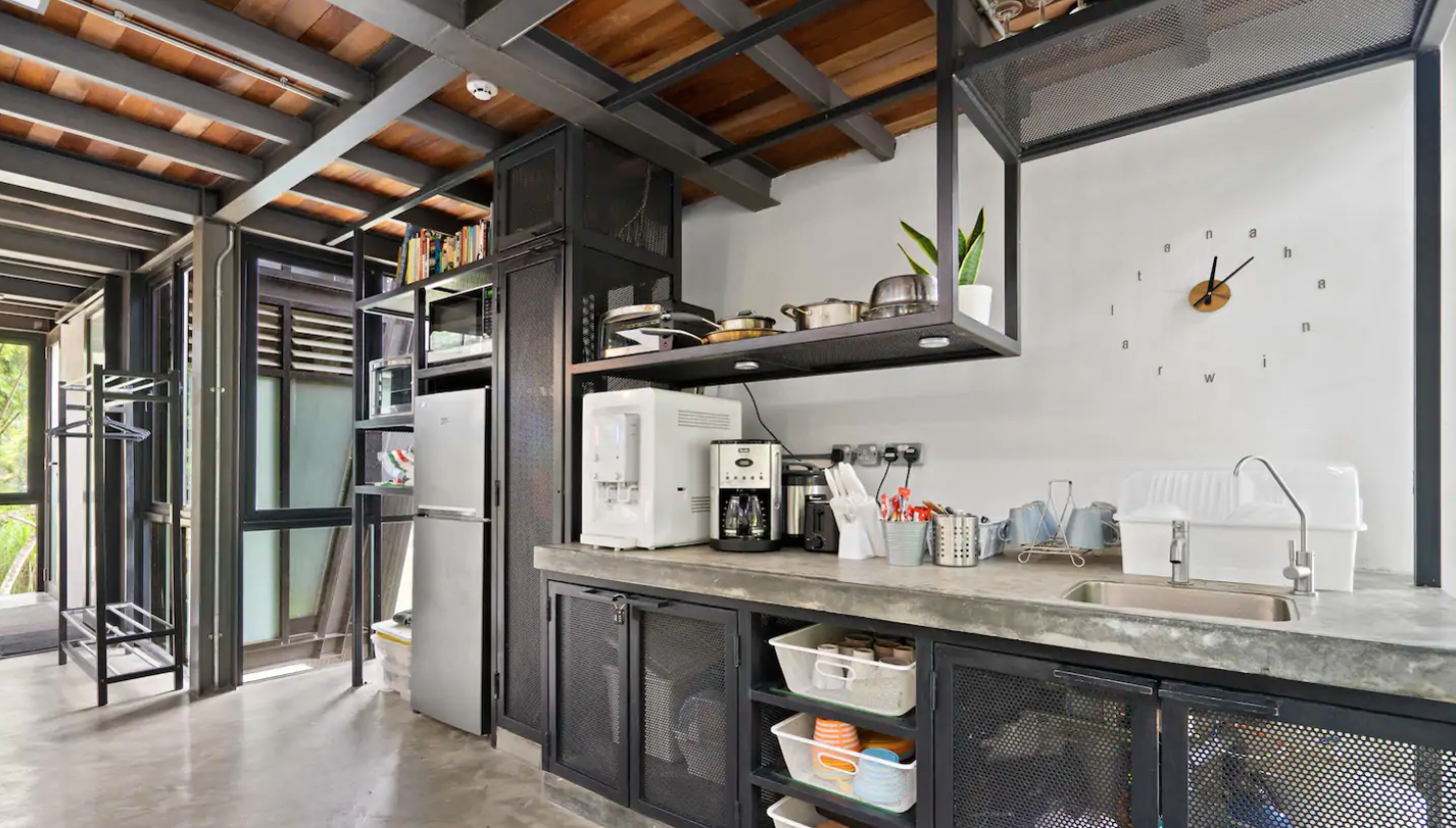 Image credit: Airbnb, Tanah Larwina Retreat
---
Tanah Larwina has glasshouse villa for a private staycay
---
Tanah Larwina is made for the holiday-goer who is looking to relax and kick back in a tranquil environment away from the city. Book a night or two here, and you can expect to idle around without being rushed to do anything at all, and most importantly, you will be able to spend uninterrupted quality time with your loved ones.
Keep reading for more staycay spots to check out in Malaysia:
---
Cover image adapted from: Airbnb, Tanah Larwina Retreat, Airbnb, Tanah Larwina Retreat and Airbnb, Tanah Larwina Retreat 
This article was updated by Janet Cho on 30th May 2022.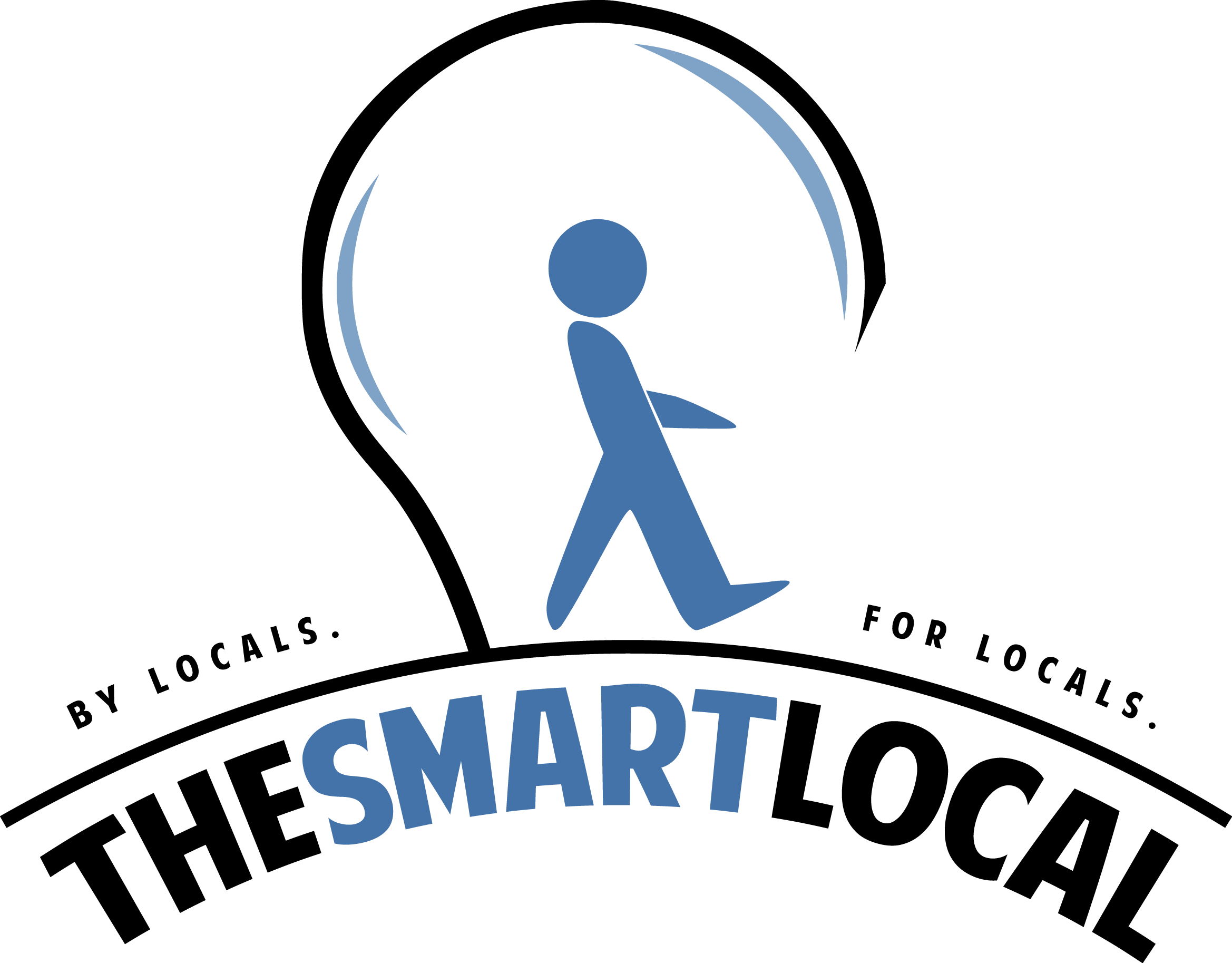 Drop us your email so you won't miss the latest news.