University of Technology in Sibu, Sarawak
---
When it comes to architecture, some of us prefer old-style buildings while others like futuristic vibes. For a university known for engineering and IT courses, the latter is certainly the more apt setting. And this new technology university in Sarawak looks set to be a great place to study, with its futuristic architecture and picturesque spots, including a structure that looks like Changi Airport's indoor waterfall.
---
Futuristic new campus building in Sarawak
---
On 10th November 2021, Universiti Teknologi Sarawak (UTS), formerly known as University College of Technology Sarawak, had its official rebranding as a full-fledged university in a newly built campus building, unveiled by Chief Minister Datuk Patinggi Abang Johari Tun Openg.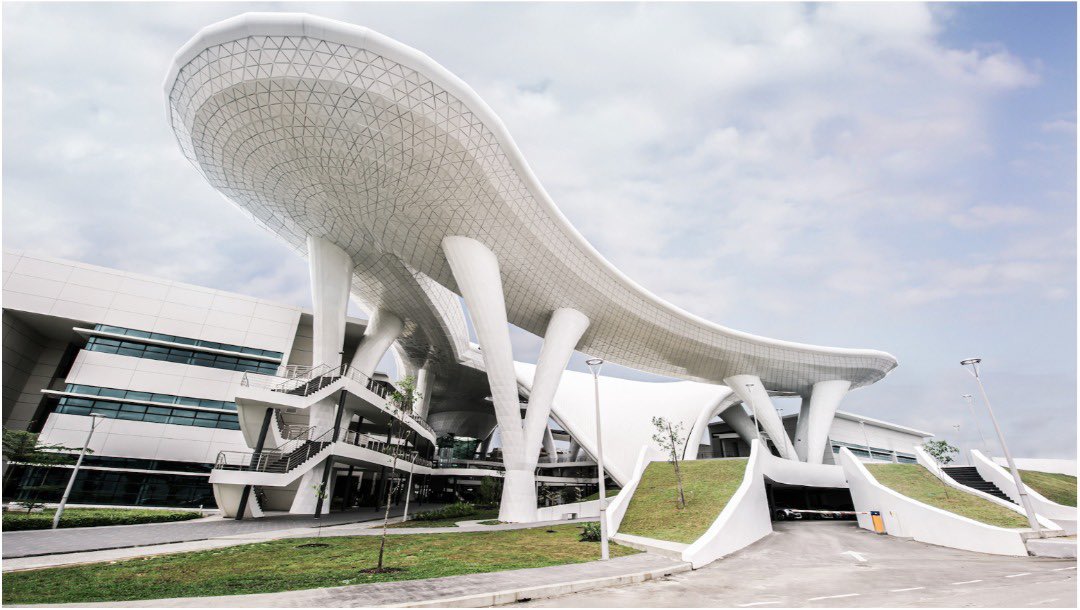 Image credit: @kamarul14
UTS now offers foundation, undergraduate, as well as postgraduate programmes of study in engineering and technology, business management, computing and built environment.
Earlier, the university college was partially accredited by the Ministry of Higher Education. Now, with full accreditation, it is in the same league as other universities in Malaysia offering academic programmes in various fields of study.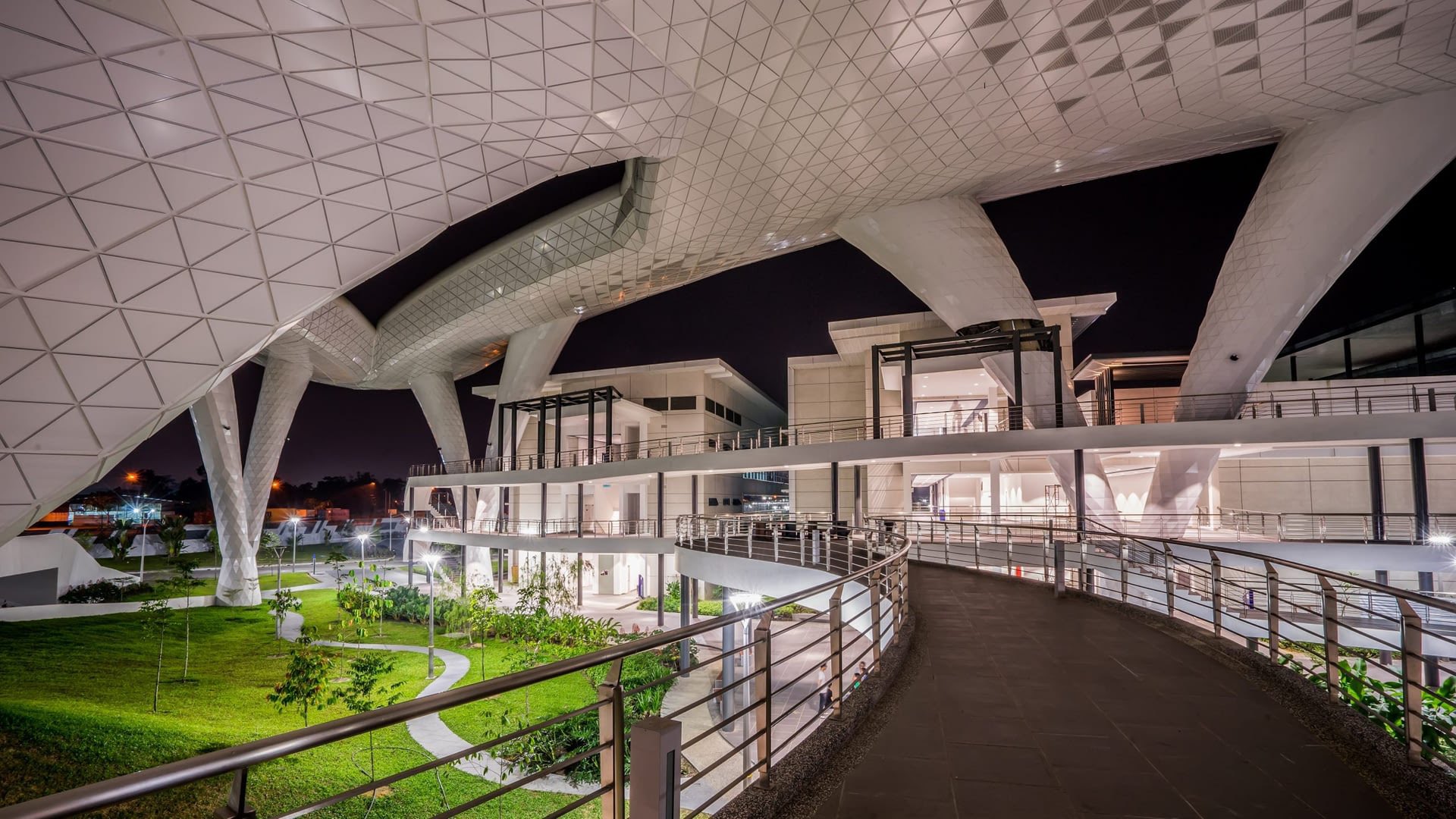 Image credit: @kamarul14
UTS was founded in 2013 and it is now the only university in the state wholly owned by the Sarawak government. The new campus, which spans over 95 acres of land in the central city of Sibu, began construction in 2012 and was completed very recently.
---
Platinum rating in Green Building Index (GBI)
---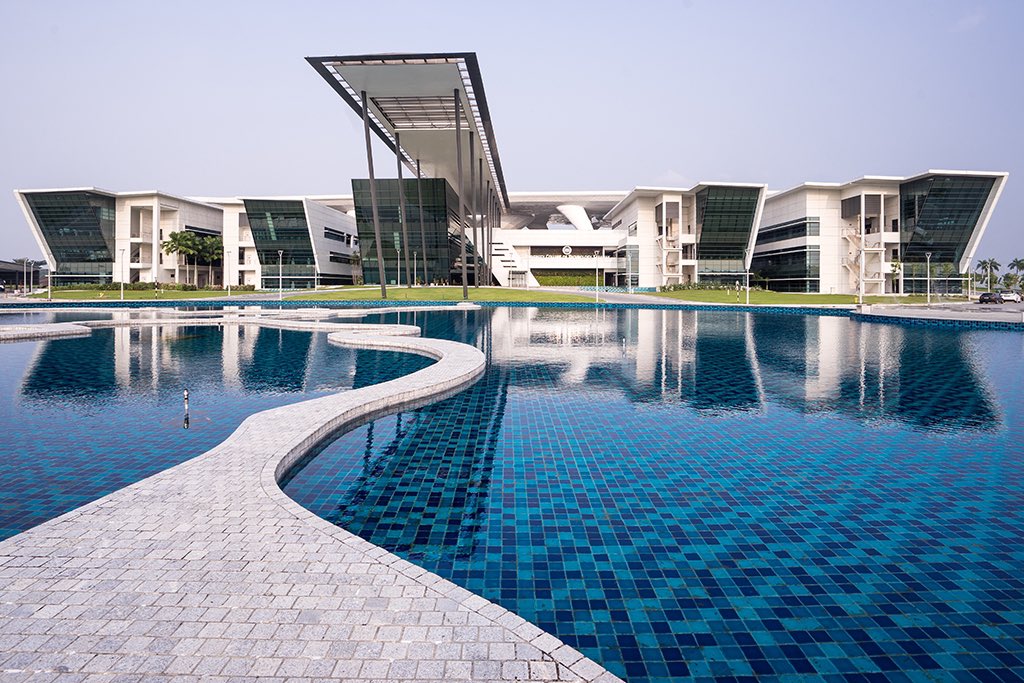 Image credit: @kamarul14
One of the modern campus's attraction is its artistic pond at the main entrance, where five buildings are designed to slant forward to prevent the afternoon heat from beating down on the campus. This also helps with energy efficiency.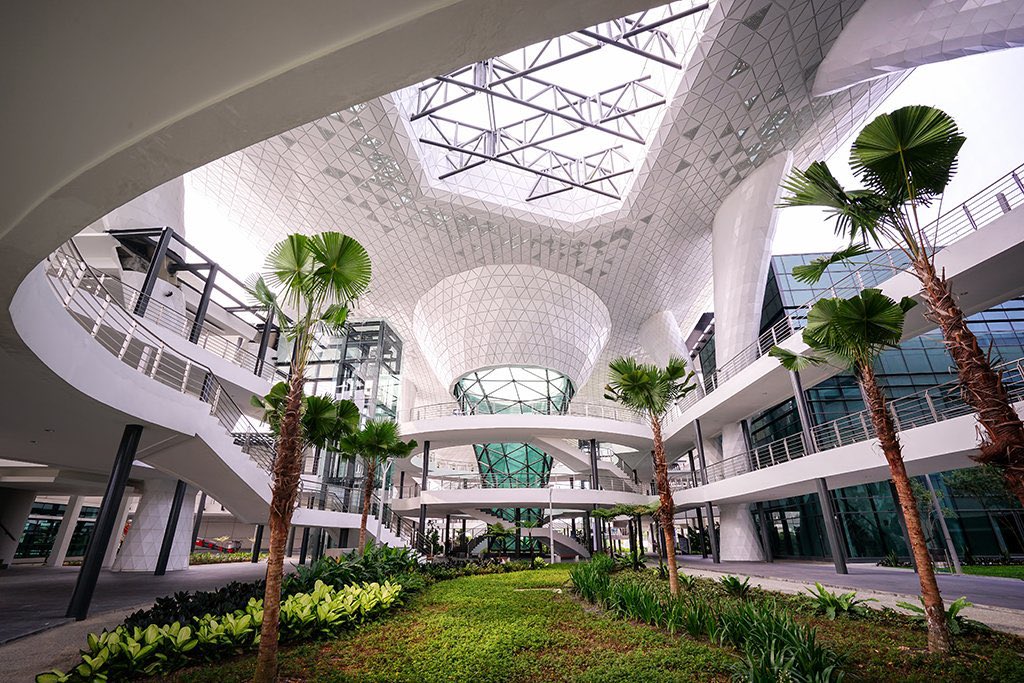 Image credit: @kamarul14
The campus also has an organically shaped roof with a reservoir in the middle to facilitate the flow of rainwater. This particular section of the campus building mimics the indoor waterfall in Singapore's Changi Airport or the HSBC Rain Vortex.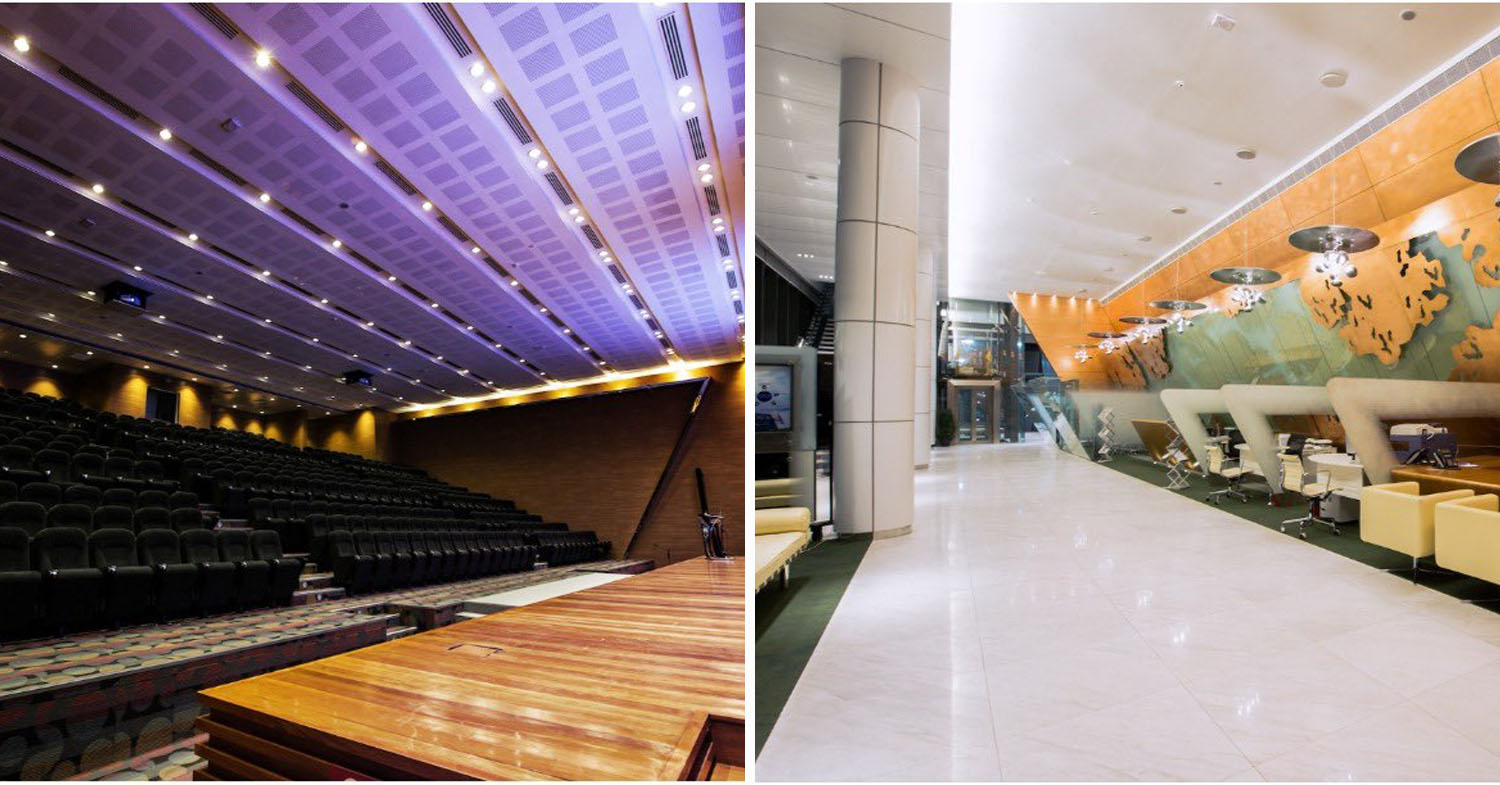 Image adapted from: @kamarul14 and @kamarul14
The campus is also equipped with world-class facilities such as a library, computer labs, auditorium and cafes for students to enjoy a calm and cosy learning environment. Its vice-chancellor Dr Khairuddin Ab Hamid said the campus is able to accommodate up to 5,000 students at a time.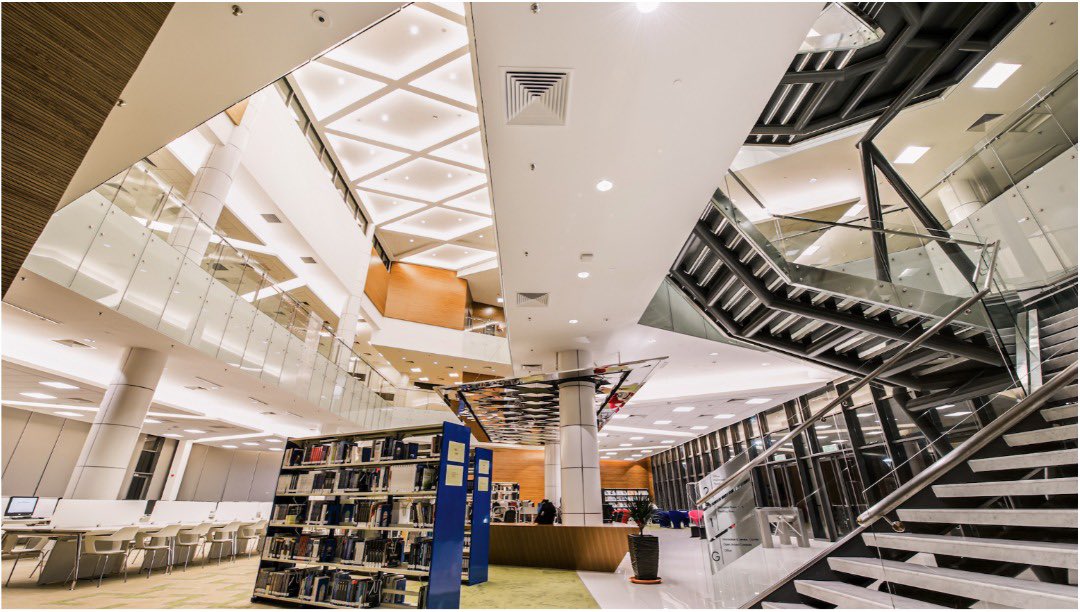 Image credit: @kamarul14
The ingenious campus architecture, which is also environmentally friendly, is said to be the first university in the world to receive the platinum rating for the Green Building Index (GBI) award. Students who get the chance to visit or study at this university will surely be impressed by its magnificent build.
---
University of Technology in Sibu, Sarawak
---
It's great to see how higher-education institutions in Malaysia are moving forward with magnificent modern architecture while offering plenty of facilities for students. Hopefully, with improved quality of academic programmes, our universities will rank higher internationally and become a popular choice of study in Asia.
Read more news in Malaysia:
---
Cover image adapted from: University College of Technology Sarawak and University College of Technology Sarawak
Get more stories like this!
Drop us your email so you won't miss the latest news.